Pictured with their new Ducati SuperQuadro 1199 Engine are, from left: Diego Sgorbati (Marketing Director), Vincenzo De Silvio (Engine Design Manager) Claudio Domenicali (General Manager), Marco Sairu (Engine Project Manager).
The all-new Ducati 1199 Panigale "Superquadro" Engine

October 10th, 2011 - With just a matter of weeks to go until the final unveiling of Ducati's brand new 1199 Panigale at the EICMA International Motorcycle Show in Milan (10-13 November), the Italian manufacturer now reveals the secrets behind the awesome power of its 2012 Superbike.
The most extreme benchmark ever Ducati's latest engine, the Superquadro, goes beyond the barriers of engineering to enable the introduction of a futuristic Superbike today. Its no-compromise approach to design, combined with Ducati's Italian innovation has now set the most extreme benchmark ever and stands as the latest milestone in Ducati's long and iconic history of Superbike engines. Ducati engineers were given a near impossible design brief to create the new generation Superbike engine for the Ducati 1199 Panigale. Increase power, torque and userfriendliness and reduce overall vehicle weight and scheduled maintenance costs seemed impossible tasks, but given a "blank canvas" to create the new power-plant and encouraged to think outside-of-the-box to achieve the unachievable, engineers have finally ticked all the boxes.
The Complete Superquadro Story with Additional Photos Here
---
2011 World Superbikw Champion Carlos Checa on the Althea Ducati 1198RS.
2011 SBK World Superbike Championship, Round 12 of 13 Magny Cours
3 New World Champions Crowned at Magny-Cours
The Spanish Bull puts an Exclaimation Mark on his 2011 World Championship with Double Race Wins
and Double Championships for Althea Ducati, with team mate Davide Giugliano crowned Superstock Champ
Chaz Davies takes Yamaha to the 600 Supersport Championship
Magny Cours, France, Sept 30th -Oct 2nd 2011 – Carlos Checa, Althea Racing Ducati, was crowned champion at Magny-Cours by the time the first 23-lap race had been completed under glorious French sunshine, in front of 86,100 spectators. By the end of race two Ducati had also secured the Manufacturers' title, thanks to Checa's double win. Carlos has now won 14 races this year, including five doubles. Checa enters the final round at Portimao with 467 points while Marco Melandri (Yamaha World Superbike Team) has 360 points after scoring two second places today.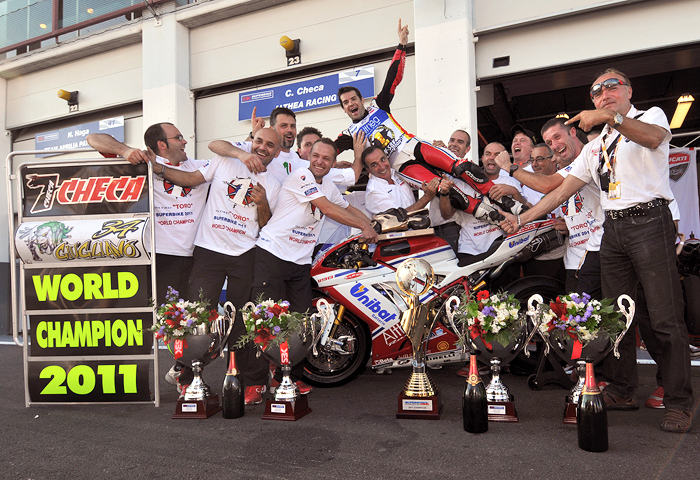 Carlos Checa and the Althea team celebrate their two 2011 World Championships at Magny-Cours. Photo by Max Olina.
"Today has been a perfect day, the best day of my career and probably the best day of my life," said Carlos in the TV Interview Room to Julian Thomas. "I thank everyone, every person that has helped me throughout my career, from the beginning up until today, for helping me reach this point. I especially thank Genesio Bevilacqua, my entire team and Ducati of course. I am experiencing so many emotions and must admit that it was very difficult to keep my concentration in the final stages of race one. Then, in race two, I tried to race as fast as I could, doing what I like to do best, and was able to win once more. Now we can relax and relish in this unforgetable moment"

Eugene Laverty (Yamaha World Superbike Team) moved up to overall third with a total of 283 points, overhauling non-starter Max Biaggi (Aprilia Alitalia) who was ruled out of this weekend's races because of his pre-existing foot injury. The final podium man in Magny-Cours was top BMW Motorrad Motorsport finisher Leon Haslam, who took third in race one and fourth in race two. Superpole winner Jonathan Rea (Castrol Honda) was in line to fight for a podium finish had he not had the misfortune to crash in race one and then have a technical DNF in race two.

Leon Camier (Aprilia Alitalia) was the top Aprilia finisher today, with a fourth and a sixth and top Kawasaki man was Joan Lascorz (Kawasaki Racing Team) who was eighth and then seventh, moving up to 11th overall. Michel Fabrizio (Suzuki Alstare) was only 12th and then a non-finisher in the races, having another tough weekend.Privateer rider Sylvain Guintoli (Effenbert Liberty Racing Ducati) was in sparkling form again, with a sixth and a fifth, and Haslam's team-mate Troy Corser had two solid ninth places.
The Carlos Chea Interview
After the dust had settled on his WSBK championship win at Magny-Cours Carlos Checa (Althea Racing Ducati) took some time out to answer journalists' questions and reflect on his amazing season.
When asked about how he managed to win a championship after many years of racing he stated, "My career has been long and you never know if this championship can happen. I always tried to improve and enjoy tried to be involved in this world and make it like school - where I grow up in all ways. I rode a Superbike in Ten Kate at first, which I appreciated, and then with Genesio (Bevilacqua, his team owner) it was like an adventure, trying out a two-cylinder machine. I thought I could ride this bike and be comfortable and we had some magic moments, especially this year."
As Checa explains, his championship may have come along in 2011, but it was also due to some great work put in during 2010, on a very similar machine. "These moments did not come alone. We made some improvements this year but we did a lot of improvements last year. I feel even stronger now than I did at the beginning of 2011. This is good, I will keep working for next year, but I want to enjoy this moment too."
When asked why 2011 was the year he won a world championship, especially at much nearer 40 years of age rather than 30, he explained," You need the team and the bike and many things together to become a world champion. During my career I had some good moments but if I did not win before it was because I was not as good as now. Especially because I did not have the right team and the right bike. This moment arrived, at the right moment."
Checa's smooth style and near-faultless consistency made his winning season look easy but Carlos confirmed it was far from it. "It is not only the way to be fast, it is how to understand sometimes why you are not fast," said Checa. "You must be honest with yourself and your team. You need also to absorb and digest, pressure. There are moments like at Magny-Cours, or Imola, and some other races. At the end of the day we are humans and we have capabilities and weak points. In the past we had some good moments, technically, but I feel that it probably mentally I made some mistakes. It is easy to make a mistake! I realised this and tried to improve. I have improved under braking and especially in turning right hand corners. We have made the right decisions with the bike and made the right moves on the track. Personally this is the greatest satisfaction I have."
Complete Magny-Cours WSBK Race Weekend Coverage Here
In the hard falling rain of Practice at the Nurburgring WSBK on September 2nd, Toseland's MBW looses traction, bites again, then high sides him in this incredible camera motor drive sequence taken by Silvio Tosseghini. These are just a few of the shots from the sequence.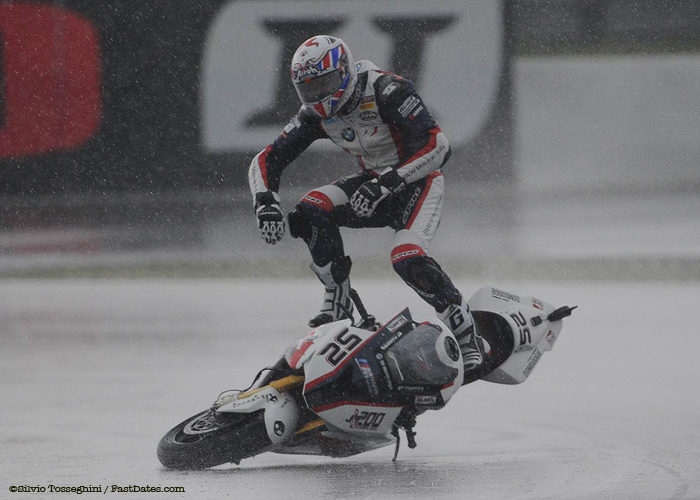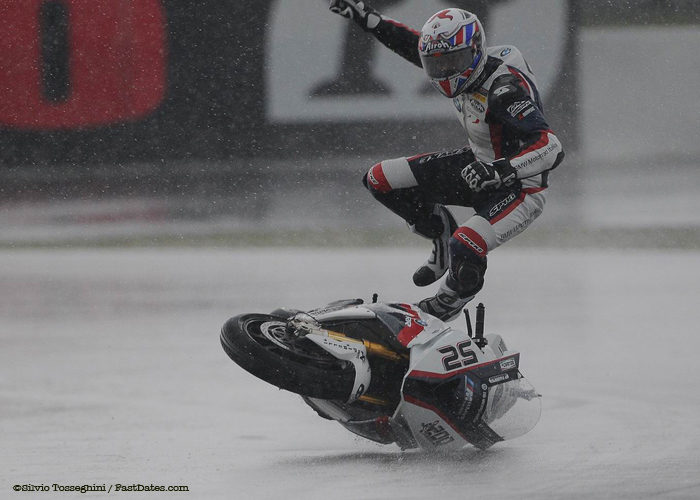 James Toseland
The 2-Time World Champion talks his forced retirement from racing
with dramatic never seen before pictures of his Nurburing crash
Excluside race photography for FastDates.com ©Silvio Tosseghini curtsey Max Olina
October 1st - James Toseland, the British two times World Superbike Champion and flag-bearer of the BMW Motorrad Italia SBK Team, was injured during a private test at the Aragon circuit in this past March. After a first operation it was thought that he would easily return to full fitness, but after two attempts at returning to the track it was necessary to impose a prolonged recuperation time after the Silverstone World Superbike round in July.
James returned five weeks week later to the Nurburgring SBK race the first weeke of September, but after a dramatic high side for James in terrible raining practice conditions, James consulted with his doctor. The damage to his wrist has severely restricted James' range of movement, making it difficult to operate a motorcycle throttle properly and almost impossible to navigate right hand turns.
Toseland also emphasised that from a safety point of view his condition could be dangerous for other riders on the track as well as himself. With this prognosis, and on the advice of his doctor, Toseland, with BMW Motorrad Italia SBK Team, announces his retirement with immediate effect.
James was first World Superbike Champion with Xerox Ducati in 2004, and then in 2007 with Ten Kate Honda, before moving to MotoGP in 2008 to ride for Yamaha. He returned to World Superbike this year with the factory BMW Italia team. James is also a professional musician where he plays keyboards and piano, his band performed at the Indianapolis MotoGP last year, and these is no word yet if his wrist injury will hamper his playing the keyboards.

Andrea Buzzoni, Project Director of BMW Motorrad Italia Superbike Team and Director of BMW Motorrad Italia, declared: "I'm personally very sorry about James' retirement. I had the opportunity to meet James this year and get to know him and I appreciated his professionalism and especially his human qualities in such a difficult year. I want to thank James for his conduct, his likeable and open personality and his kindness and professionalism. In racing there are lots of fast riders, but James joins together rider talent and a great humanity. He's an excellet rider – a champion - and a very good and positive person. Thank you James!"
James added: "2011 has been a tough year for me and this week has been one of the most difficult of my life, but advice from professionals has made it clear that my crash at Aragon has left me with a permanent disability, which means that I will never again be able to ride competently at this level.
"While that's hard to hear, I have to place the emphasis on the safety of other riders in the paddock as well as myself and I realise that it's not fair to occupy a World Superbike seat with a team as professional as BMW Motorrad Italia when there are fit and talented riders available who are desperate for this type of opportunity.
---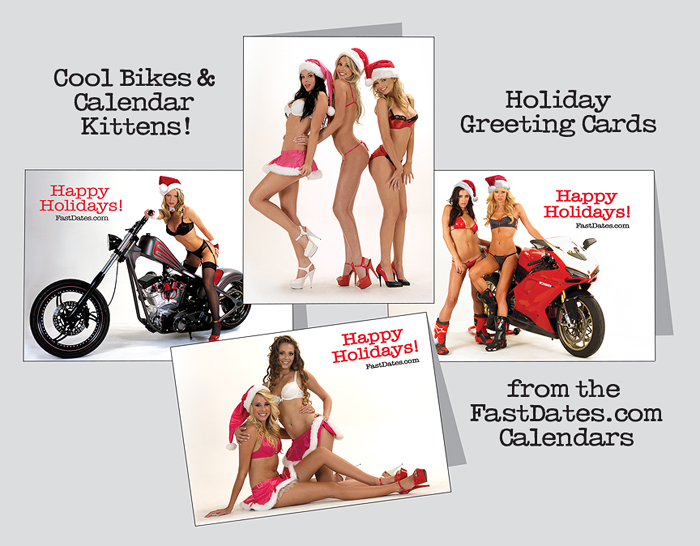 Fast Dates Holiday Greeting Cards
Nothing will get you and your friends in the holiday mood better than these Fast Dates Greeting Cards from the popular FastDates.com Motorcycle Pin Up Calendars. The cards feature the photography of Jim Gianatsis from the holiday months in the Fast Dates Race Bike,World Superbike Iron & Lace Custom Bike and Garage Girls Pin Up Calendars, with the beautiful Calendar Kittens barley dressed in sexy Santa's wear posing together or with cool custom and race bikes. These beautiful 5x7-inch photo greeting cards are printed on high quality coated gloss card stock, imprinted inside with "Happy Holidays" and come packaged in boxes of 10 cards each w/envelopes for just $21.95. Also available as Fast Dates Greeting Cards are some of your favorite road racing stars and other popular photos from the Calendars.
Order online at the Greeting Card Link in the FastDates.com Products Store
Custom Designed Greeting Cards with other popular Fast Dates Calendar photography and your event or company name / logo is also available by contacting Jim Gianatsis direct at Gianatsis Design.
---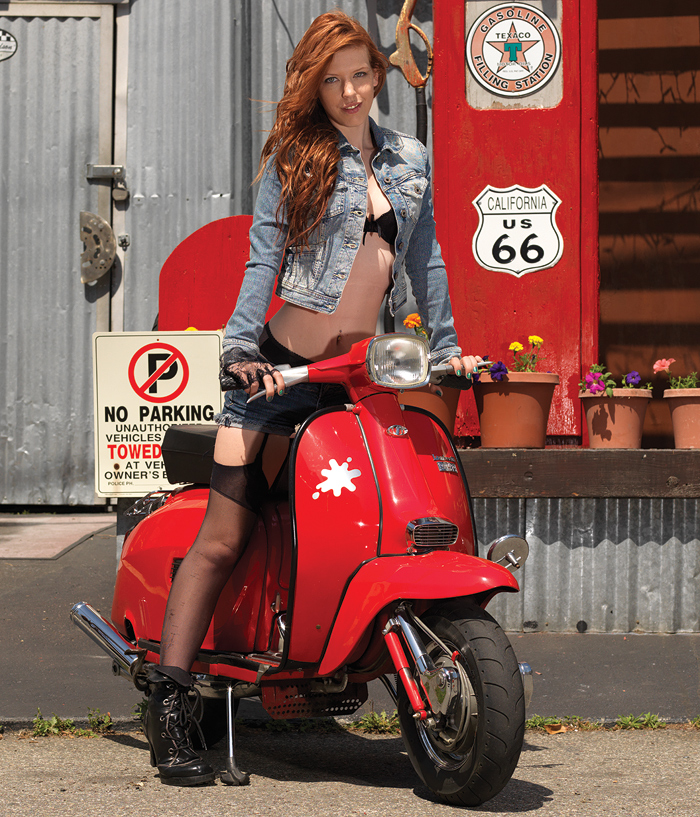 Meet our newest newest Calendar Kitten Pepper
November 1st, 2011 - Our newest and barely legal 18-year old scooter girl named Pepper loves sex, girls and nude modeling, usually all at the same time! We found her through the Los Angeles adult model agency which has been sending us all the top adult teen models you've seen in our Calendars the past 15 years and Pepper was the first natual redhead we've shot with in a long time. Jim Gianatsis photographed Pepper for the FastDates.com Calenars on location at Bartel's Route 66 Rentals and Harley-Davidson dealership, in Marina Del Ray, CA. We got to pose her on a couple of classic Vespa motor scooter curtesey of store owner Glen Bartels, who turned his hobby of restoring Italain scooters into a business.

For additional information on rental Harleys and Scooters in Los Angeles check out
www.Route66riders.com and Route66modernclassics.com / Marina Del Ray, CA.
Beautiful Pepper will be appearing in a lot of adult magazines and websites in the coming years, but you got to meet her here first. As a special treat we'll give you a preview of a nude pictoiral of Pepper on our associate X-Art.com'w website. There, she goes by the model name of Elle.
Just click here on the X-Art.com banner ad link:
You'll find lots more of Pepper with us, and wearing a lot less in FastDates.com Members Corner,
where you also gett free daily updates from X-Art.com and Met-Art.com
---
New Edelweiss Motorcycle Tours World Catalog 2012 / 2013
Edelweiss Motorcycle Tours, the leading guided motorcycle tour company in the world, has just released its biggest Tour Catalog ever covering the 2012 / 2013 season. Their tours now cover every area of the world including Europe, The British Isles, Scandinavia, Russia, Africa, Australia and New Zealand, Asia, North and South America. Your can ride the highest mountains in the world over the Alps, to the Arctic Circle, to the tips of Africa and South America, to the most beautiful cities in Europe, over the most incredible motorcycle roads deserted of cars, and maybe even take the 6-month 'Discover Our Earth Tour' around the world!

Tours are available in every price range from the bare bones 'Ride for Fun Tours' were you might stay overnight in a mountain top cabin, to the ultimate 'Royal' and 'Touring Center' Tours where you stay in First Class Hotels and Resorts and be treated to the ultimate sightseeing vacation.
Many of the Tours let you choose your own motorcycle, from easy to ride Japanese mid-size bikes, to the premier BMW, Ducati and Harley-Davidson touring machines, to fun Vespa Scooters on the sunny French Riviera. All tours are fully guided by experienced Edelweiss Guides, but you can also break away from the group at any point to do and see just want you want. Each evening you'll arrive at a pre-booked hotel where your luggage is waiting for you in your own private room, and you can join the group at dinner to share your stories of the day. Special sponsored tours by Triumph and Ducati motorcycles might start at the factory where you'll get an inside tour of how the bikes are built before picking up your bike to ride, and you might end the week's ride at a World Championship MotoGP or World Superbike race with special Parking and Grandstand Seating.
For more information on Edelweiss Tours visit their website or you can phone: INTERNATIONAL: +43.5264.5690 / FROM USA & CANADA: 011.43.5264.5690. The new 2012 / 2013 Edelweiss Motorcycle Tours World Catalog is available now for free by request on their Website: http://www.EdelweissBike.com
---
New Ducati 2012 Hypermoto Cose Edition
October 10th - Just weeks away from the unveiling of Ducati's new 1199 Panigale Superbike at the EICMA International Motorcycle Show in Milan (November 10th – 13th) and following the recent release and launch of the brand new Streetfighter 848, Ducati now reveal even more details of next year's range.

The 2012 Hypermotard 1100EVO SP will now be available as a Corse Edition, taking the whole Hypermotard concept to a higher level in Ducati Corse style. High ground clearance, high spec suspension, new seat aesthetics andhigh bars make the 1100EVO SP Corse Edition track-ready for action in full red, white and black Ducati Corse official colors. With pricing that will remain unchanged, the 2012 Hypermotard 1100EVO SP is available immediately. There's no specific details on the Corse model's specification upgrades, byt we can see from the photo and the new tri-color Corse paint scheme, there are Black nitride coated Front Forks and the Ducati Accessories plastic footpeg scrapers installed
---
Preparing the Honda CR and XR for Competition

By Jim Gianatsis
First published in 1979 as the "Moto-X Fox Guide to Preparing the Honda CR and XR for Competition", Fox was the leading privateer team in AMA Motocross using Honda CR bikes, developing engine performance and long travel suspension. Included is a later 1981 Supplement featuring the new CR Production and RC factory bikes with watercooling and Pro-Link rear suspension.

Includes training tips from Marty Smith. Covers design and evolution of the Honda factory RC works and CR production bikes from 1972-1981. Plus photos of the exotic RC 125-80 2-cylinder, leading link front suspension works bike out-lawed by the FIM.

Clic on the cover to find out more and the Order.
---

Saturday race winner Eugene Laverty (left) toasts Swan Yamaha team mate and new BSB Champ Tommy Hill (right) on the podium at Brands Hatch.

2011 MSE Insurance British Superbike Championship, Round 12 of 12, Brands Hatch
Yamaha's Tommy Hills bests Suzuki's American Hopkins for the 2011 British Superbike Crown
Honda's Shane Byrne bounces back from crashes to post double wins
Saturday -Sunday Oct 8-9th, 2011, Brands Hatch, England - Tommy Hill snatched his maiden MCE Insurance British Superbike Championship title following a sensational performance in yesterday's final race of the year to beat title rival John Hopkins to the line by just 0.006 seconds and be crowned champion with a two point advantage at the end of the season. Hill also claimed the 2011 MCE Insurance British Superbike Championship Speedy Fastest lap award at the season showdown. Samsung Crescent Racing Suzuki's and American rider John Hopkins has missed out on the British Superbike Championship by the smallest ever recorded deficit: 0.006-seconds.
Tommy Hill (33) leads team mate Laverty (7), who proved to be the Championship decider by his finishing in front of Hopkins in the final race on Sunday.
Saturday, Race 1 to Eugene Laverty
In Saturday's opening race of the weekend at the final round of the MCE Insurance British Superbike Championship at Brands Hatch Michael Laverty celebrated his third victory of the season as Tommy Hill just missed out on a podium finish. Laverty took the lead on the opening lap which he held until the chequered flag. Hill had dropped to sixth at the end of the opening lap but a determined performance saw him fight his way through to fourth before he challenged championship leader John Hopkins for the final podium position. Hill had edged ahead on the final lap but Hopkins took the advantage to the line.
Shane Byrne provided the cheer for the hard working HM Plant Honda team as he powered in a comfortable winning double on the final afternoon of the MCE Insurance British Superbike Championship to consolidate his third place in the overall standings. The former two times winner of the crown rewarded his hard working team as they repaired the damage from two crashes by Byrne and he was well clear, taking his sixth victory of the season, of the breathtaking title deciding action on the final lap of the final race.
Tommy Hill riding Yamaha crossed the line in second place just 0.006secs ahead of Suzuki's former MotoGP rider John Hopkins after the two had traded the lead five times on that breathtaking final lap and that was enough to see Hill crowned champion by two points.
Byrne escaped injury in a heavy, high-speed crash at Westfields on his second flying lap in the second element of the grid decider for Saturday's race. He escaped with nothing worse than a bruised left hand while the team worked hard to have his bike ready for the race, the championship operates a one-bike rule, that started little more than two hours later in the afternoon.
Byrne, nineteenth fastest, five places down on Kiyonari, re-paid the hard work of his technicians with a hard, determined charge through the pack from the fifth row to take sixth place in the race, picking up ten points in a damage limitation ride but it was not enough to maintain his hopes of taking the crown. The race was won by Yamaha's Michael Laverty ahead of Josh Brookes.
Kiyonari, whose miserable season had begun with a crash in the first race of the opening round at the circuit, struggled into 17th place as his dismal form continued though he gave himself hope of better things in Sunday's first race earning a third row start while Byrne's race pace in the Saturday race put him on the front row.
But Sunday dawned wet, and Byrne, though fastest in the morning warm-up suffered in the closing moments when the back of his bike swerved out of line and high-sided him over the top, fortunately without injury. Byrne's team worked wonders for a second time to have the bike up and running for the race which started on a drying track but with damp patches.
Hopkins (10) would beat Hill in Race 3, but John's 3rd place wasn't high enoughby one position to hold onto the BSB Championship.
Sunday, Race 2 and 3 to Byrne - a faltering ignition costs Hopkins the Championship
In a day of tough breaks at the final round of the 2011 British Superbike Championship, Hopkins suffered an electrical glitch on the first lap of the first race today but was able to reset the bike's ignition trackside and recovered from last place to 12th. His championship rival Tommy Hill meanwhile finished fourth, to narrow Hopkins' Championship lead to just two points. Hopkins' team-mate Jon Kirkham was able to help in damage control by placing a second ahead of Hill.
Byrne made the running, leading throughout in a race of incident and drama in which Hopkins stopped and re-started after an electrical problem while Brookes and Laverty were among the eight riders to tumble. Byrne held off the determined challenges of Suzuki riding Jon Kirkham to take his fifth victory of the season by 1.150secs and move into third place in the standings.
James Ellison took third place, the first ever podium for the SorryMate.com Honda team while BSB-EVO class winner Graeme Gowland ran sixth overall while Kiyonari in contrast was never comfortable, settling for sixteenth place.
Byrne was quick to make the break in the final race of the season, riding strongly to forge clear and take the victory by over four seconds while Ellison again had a powerful race, finishing a close fourth. Gowland again took the victory, his 13th of the season, in the BSB-EVO class to secure second place overall in that series to his WFR Honda team-mate Glen Richards. Kiyonari rounded off his season with eleventh place.
In the final race of the series, Hopkins held third place for 16 laps before being passed by Hill. Both then passed James Ellison to be second and third going into the last lap with the gap between them just 0.060-seconds. In a lap which saw countless passes and re-passing, their race - and the Championship - was decided by the final lunge for the finish line which Hill made by the smallest advantage measurable. Kirkham had been challenging for fifth place when he crashed (uninjured) at Druids on the fifth lap.
BRITISH SUPERBIKE RACE 1:
POS / RIDER / NAT / MOTORCYCLE / TIME / GAP
1 / Michael LAVERTY / GBR / Yamaha - Swan Yamaha / 22:58.539 /
2 / Josh BROOKES / AUS / Suzuki - Relentless Suzuki by TAS / 22:58.935 / 0.396
3 / John HOPKINS / USA / Suzuki - Samsung Crescent Racing / 23:07.305 / 8.766
4 / Tommy HILL / GBR / Yamaha - Swan Yamaha / 23:07.412 / 8.873
5 / James ELLISON / GBR / Honda - Team SorryMate.com / 23:07.546 / 9.007
6 / Shane BYRNE / GBR / Honda - HM Plant Honda / 23:10.220 / 11.681
7 / Michael RUTTER / GBR / Ducati - Rapid Solicitors Bathams Ducati / 23:12.291 / 13.752
8 / Jon KIRKHAM / GBR / Suzuki - Samsung Crescent Racing / 23:12.462 / 13.923
9 / Graeme GOWLAND / GBR / Honda - Team WFR / 23:16.991 / 18.452
10 / Martin JESSOPP / GBR / Ducati - Rapid Solicitors Bathams Ducati / 23:23.302 / 24.763
11 / Tommy BRIDEWELL / GBR / Yamaha - Motorpoint Yamaha / 23:24.737 / 26.198
12 / Chris WALKER / GBR / Kawasaki - Pr1mo Racing / 23:24.962 / 26.423
13 / Ian LOWRY / GBR / Kawasaki - MSS Colchester Kawasaki / 23:25.750 / 27.211
14 / James WESTMORELAND / GBR / Honda - Team WFR / 23:28.998 / 30.459
15 / Alex LOWES / GBR / Yamaha - Motorpoint Yamaha / 23:29.104 / 30.565
Fastest lap: Josh BROOKES AUS Suzuki - Relentless Suzuki by TAS Lap 5 1:25.426 165.02 Km/h

BRITISH SUPERBIKE RACE 2:
POS / RIDER / NAT / MOTORCYCLE / TIME / GAP
1 / Shane BYRNE / GBR / Honda - HM Plant Honda / 29:33.994 /
2 / Jon KIRKHAM / GBR / Suzuki - Samsung Crescent Racing / 29:35.144 / 1.150
3 / James ELLISON / GBR / Honda - Team SorryMate.com / 29:45.988 / 11.994
4 / Tommy HILL / GBR / Yamaha - Swan Yamaha / 29:46.819 / 12.825
5 / Chris WALKER / GBR / Kawasaki - Pr1mo Racing / 29:57.987 / 23.993
6 / Graeme GOWLAND / GBR / Honda - Team WFR / 30:01.823 / 27.829
7 / Tommy BRIDEWELL / GBR / Yamaha - Motorpoint Yamaha / 30:03.397 / 29.403
8 / James WESTMORELAND / GBR / Honda - Team WFR / 30:14.707 / 40.713
9 / Dan LINFOOT / GBR / Honda - Tyco Honda / 30:20.975 / 46.981
10 / Karl HARRIS / GBR / Aprilia - Splitlath Motorsport / 30:23.912 / 49.918
11 / Patric MUFF / SUI / Honda - Tyco Honda / 30:27.778 / 53.784
12 / John HOPKINS / USA / Suzuki - Samsung Crescent Racing / 30:37.522 / 1:03.528
13 / Scott SMART / GBR / Ducati - Moto Rapido Ducati / 30:54.499 / 1:20.505
14 / Peter HICKMAN / GBR / Honda - Tyco Honda / 30:54.559 / 1:20.565
15 / James HILLIER / GBR / Kawasaki - Bournemouth Kawasaki Racing / 30:59.696 / 1:25.702
Fastest lap: Shane BYRNE GBR Honda - HM Plant Honda Lap 18 1:27.107 161.84 Km/h

BRITISH SUPERBIKE RACE 3:
POS / RIDER / NAT / MOTORCYCLE / TIME / GAP
1 / Shane BYRNE / GBR / Honda - HM Plant Honda / 29:00.123 /
2 / Tommy HILL / GBR / Yamaha - Swan Yamaha / 29:04.557 / 4.434
3 / John HOPKINS / USA / Suzuki - Samsung Crescent Racing / 29:04.563 / 4.440
4 / James ELLISON / GBR / Honda - Team SorryMate.com / 29:04.802 / 4.679
5 / Michael LAVERTY / GBR / Yamaha - Swan Yamaha / 29:04.905 / 4.782
6 / Josh BROOKES / AUS / Suzuki - Relentless Suzuki by TAS / 29:05.908 / 5.785
7 / Michael RUTTER / GBR / Ducati - Rapid Solicitors Bathams Ducati / 29:12.376 / 12.253
8 / Graeme GOWLAND / GBR / Honda - Team WFR / 29:16.086 / 15.963
9 / Peter HICKMAN / GBR / Honda - Tyco Honda / 29:16.253 / 16.130
10 / James WESTMORELAND / GBR / Honda - Team WFR / 29:24.326 / 24.203
11 / Ryuichi KIYONARI / JPN / Honda - HM Plant Honda / 29:25.785 / 25.662
12 / Tommy BRIDEWELL / GBR / Yamaha - Motorpoint Yamaha / 29:29.014 / 28.891
13 / Martin JESSOPP / GBR / Ducati - Rapid Solicitors Bathams Ducati / 29:34.681 / 34.558
14 / Barry BURRELL / GBR / BMW - Buildbase BMW Motorrad / 29:37.399 / 37.276
15 / Scott SMART / GBR / Ducati - Moto Rapido Ducati / 29:38.286 / 38.163
Fastest lap: Josh BROOKES AUS Suzuki - Relentless Suzuki by TAS Lap 10 1:26.163 163.61 Km/h
FINAL SHOWDOWN POSITIONS:
1 HILL 647, 2 HOPKINS 645, 3 BYRNE 625, 4 LAVERTY 601, 5 BROOKES 598,
6 KIYONARI 526, 7 KIRKHAM 210, 8 RUTTER 164, 9 HICKMAN 155, 10 MASON 139,
11 JESSOPP 110, 12 WALKER 105, 13 GOWLAND 92, 14 BAZ 88, 15 WESTMORELAND 88.
Tommy Hill, Swan Yamaha Team - 2011 BSB Champion - "I am gobsmacked to have won the title for Swan Yamaha; this has been my goal and I was trying to stay as relaxed as possible in that final race. The season has put a lot of pressure on everyone and that reflects on everyone. We have been regularly finishing in the top three and that has therefore been the benchmark and the whole of the Swan Yamaha team have been working so hard all year to make this possible. It has just been a complete shock for me and I feel like we should be having another race next weekend now! It wasn't until the other riders started congratulating me that I even realised I had won as it was so close between myself and Hopper. It has been a long hard season and it came down to that one race. Everyone wanted a Showdown and that is what we have given them; it really was make or break time and I knew I had to do everything possible to beat Hopper. I knew Michael (Laverty) was behind me, but then when I knew it was Josh (Brookes) I had to just go for it. Coming across the line we didn't know who had finished second and with it the title. At the moment I feel like I need someone to punch me or something to bring me back to reality. I just want to go out and race again now! I just want to celebrate now with my family, friends and the whole of the Swan Yamaha team and I need to thank everyone for their support this season."
John Hopkins, Cresent Suzuki - "Well I don't feel great obviously, but I don't feel completely empty either. This has been a great season, I gave it everything I had but it just wasn't to be. So hats off to Tommy for taking the title. And I couldn't be more grateful to the Samsung Crescent Racing team: They gave me everything including the best bike out there. I came into this year on a make-or-break basis and I'm hugely grateful."
Shane Byrne, HM Plant Honda: "It's been a fantastic year with a fine ending. I'm not the greatest fan of the Showdown, having led all of the way through to the start of it, but then slipped back a bit. Winning the first race on Sunday after what we'd already been through this weekend was like winning the championship. I gave the guys in the team a lot of work with two crashes and because of that needed that win more than ever. I think I had more moments in that race than the rest of my career, the conditions were very tricky but it all turned out right for me. And winning the second race of the afternoon was a great way to finish the season at my local circuit though I didn't come to champions to take third place, I wanted to win."
Michael Laverty,Swan Yamaha Team "Today has been a great result for the Swan Yamaha team and congratulations have to go to Tommy for winning the title. I rode my hardest to try and protect him and the rest of the hard work he did himself. There is a lot of satisfaction for the team tonight but at the same time I am disappointed that we were not able to come away as the champion. We have been fast all season long and we showed again yesterday with the win that we have the pace. It has been a great year and I need to thank the Swan Yamaha team for all their support."
Shaun Muir - Swan Yamaha Team Owner - "We delivered everything we set out to achieve at the start of the season although we have made life difficult along the way! It didn't start the best for Tommy this weekend but he couldn't have done more in that race. Big thanks also have to go to Michael for his support in the final race as he did a great job of acting as Tommy's wingman. We want to take this opportunity to thank all of our sponsors, partners and supporters who have made this possible."
---
There's more! Go to Pit Lane News Next Page

Also Visit: Fast Dates Calendar News • Iron & Lace Calendar News
Calendar Girl News • Meet the Models • Paddock Garage

MEMBERS CORNER! Calendar Kittens, Paddock Garage, Iron & Lace Garage





MotorcycleSuperstore.com
Some of our Calendar Kittens can also at Playboy's website...



FREE! New Met-Art Model Galley Updated Daily - Stop Back Each Day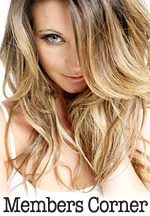 Hot Bikes, Sexy Kittens
Your Exclusive Grid Pass
also includes....
---
Claudio Domencial talks exclusively to Pit Lane News about the new SuperQuardo engine, Troy Bayliss, and when they might rce in world superbike
Oct 10th Bologna, Italy - We asked: Ducati dominated the 2012 World Superbike Championship using the FIM restrictor plates on the Testastretta engine. Since the new Superquadro has even more performance and may possibly be restricted even more by the FIM… have you considered, is there a possibility the 1199 could also be built and homologated as a 1000cc engine so it could run unrestricted in World Superbike?
Claudio Domenicali - the 2011 World Superbike currently require a 50 mm restrictor. The rules is self adapting, because it change the motorccyle race weight and restrictor size depending on results, therefore we should not be penalized from the beginning. Produce a 1000 cc engine would not have much sense for the road bike ... we need to offer our fans a sport bike that can challeng the 1000 cc four cylinder both on the race track and on the road, and for doing this you need at least a 1200 cc
We hear that Troy Bayliss would like to return to World Superbike to race the new 1199. Could there be a possibility that Troy might race the 1199 in 2012 European Superstock, before it is eligible for WSB class in 2013? This would be a great premier for the new bike without Troy stepping on the toes of Carlos Checa and his title in the WSB class on the current 1198 bike.

Claudio Domenicali - Troy is actually part of our test team in order to get the best out of the 1199 Panigale. It is not scheduled for him to race in 2012, but with Troy never say never ...
Claudio Domenicali - the decision to race the Panigale in SSTK and not in SBK has a lot do with the more extensive development needed for the more sofisticated SBK version and the still high level of competitiveness of the 1198 in SBK. The SBK regulation is always in discussion (as all regulation for championships that compare different engine formula) but we do not think any changes is actually needed just because the current rule already adapt weight and restrictor
ALTHEA RACING's CARLOS CHECA TAKES HIS 13TH AND 14TH WINS OF THE SEASON AND IS CROWNED WORLD SUPERBIKE CHAMPION 2011 AT THE MAGNY-COURS CIRCUIT
Nevers (France), Sunday 2nd October 2011: After a season full of successes, race wins, podiums, fastest laps and pole positions, Carlos Checa and the Althea Racing team today received the ultimate prize at the 'Circuit de Nevers Magny-Cours', as Carlos was crowned World Superbike Champion 2011 at this, the penultimate round of the championship! This was not all, as, thanks to Checa?s brilliant results throughout the 2011 season, Ducati was today celebrating its 17th win in the manufacturer?s championship at the end of Race 2.
Having led the 2011 championship right from the opening round, Carlos Checa?s win is extremely well deserved. He brought home the 2011 World SBK title ahead of schedule, with three races still to run. Highlights (and lowlights!) of the season have included double wins at Phillip Island, Salt Lake City, Misano, Silverstone and here at Magny-Cours, a crash at home-track Aragon and the stunning win at Ducati?s home track of Imola last week.
The season has brought huge success, with the team clocking up 14 race wins and a total of 20 podium finishes over the twelve events held so far. At Silverstone, Carlos also reached the milestone of 100 SBK race starts while simultaneously scoring the 300th race win for Ducati. Carlos has thus far attained 39 podiums from 106 SBK race starts.
Having accumulated a total of 467 points over the twelve rounds needed to take the title, Checa is the 14th Ducati rider to take the SBK crown, while Borgo-Panigale also scores its 17th manufacturer?s title with a total of 491 points earned so far. Carlos Checa, Campione Mondiale Superbike 2011:
"Today has been a perfect day, the best day of my career and probably the best day of my life. I thank everyone, every person that has helped me throughout my career, from the beginning up until today, for helping me reach this point. I especially thank Genesio Bevilacqua, my entire team and Ducati of course. I am experiencing so many emotions and must admit that it was very difficult to keep my concentration in the final stages of race one. Then, in race two, I tried to race as fast as I could, doing what I like to do best, and was able to win once more. Now we can relax and relish in this unforgetable moment"
2011 Calendars!
with FastDates.com Calendar Kitten, Ducati Corse Grid Girl
and Playboy Playmate
Heather Rae Young!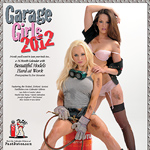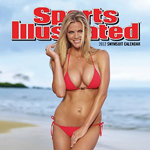 Click for even more Calendars!
---
Marco Melandri lines up alongside Leon Haslam for BMW Motorrad Motorsport in 2012
Munich, Germany, 2nd October 2011. BMW Motorrad Motorsport has confirmed its second rider for the 2012 FIM Superbike World Championship: alongside Britain's Leon Haslam (28), 29-year-old former MotoGP rider Marco Melandri (ITA) will ride the second BMW S 1000 RR for the team from Munich and Stephanskirchen.

BMW Motorrad Motorsport Director Bernhard Gobmeier says: "We are really looking forward to working with Leon and Marco. I am convinced we will have arguably the strongest rider's line up in the Superbike World Championship field. We are delighted to have two riders who are both hungry and experienced for the coming season. That is the next important step for our team." Gobmeier adds: "Marco has performed brilliantly this season, even during difficult periods. He impressed us in his first season in the championship, and we are pleased to be able to welcome him into our team."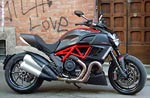 The Devil Made Us Do It!
Testing the Ducati Diavel in Italy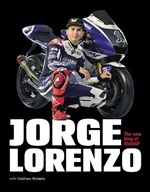 Sudco High Performance & OEM Replacement Parts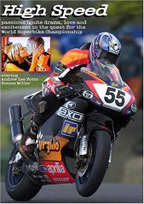 High Speed - the Movie
The best motorcycle racing movie ever made! Filmed on location at the World Superbike races , this an exciting romantic drama staring beautiful British actress Sienna Miller.
---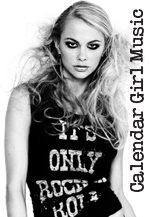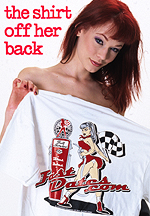 Order the Official
FastDates.com &
LA Calendar Bike Show
T-Shirts!
---
Cycle World Magazine
Sold to Bonnier Corporation
FRI, SEPT 30TH, 2011 -Officially official now, Cycle World has been sold to print media giant Bonnier Corporation, owner of such titles as Popular Science, Parenting, Field & Stream, and other niche-market publications. Acquired from the Hearst Corporation, Cycle World will maintain its current editorial and writing staff as it moves to Bonnier, and from what we've gathered talking to CW employees the transition is being viewed favorably, and is in the best interest of the publication. This is the second time Cycle World has changed hands this year, as the publication was sold by Hachette Filipacchi to Hearst this past February.
Tech 3 Yamaha and Andrea Dovizioso reach agreement for 2012
Oct 10th - The Monster Yamaha Tech 3 Team is delighted to announce it has reached an agreement with Andrea Dovizioso, currently signed with Repsol Honda, for the 2012 MotoGP World Championship.
The 25-year-old brings a wealth of experience to the French-based Tech 3 Team having proven to be one of the fastest and most consistent performers on the grid since his MotoGP debut in 2008.
Five podium finishes, including four second places in 2011, have put Dovizioso in a fantastic third place in the World Championship standings with just three races remaining.
The Italian, who was 125cc World Champion in 2004 and twice runner-up in the 250cc class, will join Cal Crutchlow at Tech 3 for the hugely anticipated first season of the new 1000cc MotoGP era, which kicks off in Qatar on April 15, 2012.
Andrea Dovizioso - I'm happy to have reached this agreement with Tech 3 for next year and I want to thank Hervé Poncharal for the opportunity he is giving me. I am excited to become part of Hervé's squad and to be teamed with Cal. I am sure this new challenge will be exciting, motivating and fun. Now that 2012 is sorted I want to focus on finishing the season in the best possible way."
New Ducati Corse 848 EVO for 2012
Ducati will debut a Corse version of the Ducati Superbike 848 EVO for the 2012 model year. Similar to the Ducati Superbike 1198 S Corse SE & Ducati Superbike 1198 R Corse SE, the Superbike 848 EVO Corse will feature Ducati's tricolor corse paint scheme, and a bevy of go-fast performance parts. Expected to have at least a slipper clutch and Termignoni racing exhaust, it is also presumable that Ducati will add-on its Ducati Traction Control (DTC) and Ducati Data Acquisition (DDA), and round out the package with carbon fiber bits and premium suspension pieces.
Parts Canada Pulls Sponsorship Of Canadian Superbike Championship
Parts Canada Leaves Due To"Recent Public Events Related To The Series Organizer"
October 12, 2011 – Parts Canada announces today that it will not be renewing sponsorship for 2012 with CSBK for the Canadian Superbike Championship.
Parts Canada has proudly supported the Canadian National road racing series as title sponsor since 1990. Even through the economic downturn and with other series partners finding it necessary to cut back (or disengage completely), Parts Canada continued to support the series as its title sponsor, and has provided support in many other ways including team support, and rider support, both amateur and professional.

After a successful 2011 season with new ownership and the new title of CSBK Parts Canada, Parts Canada was excited to be discussing the program for 2012. Having fulfilled all of its obligations for the 2011 season and looking forward to 2012, Parts Canada was forced to re-evaluate its investment in the series. In part, this decision is as a result of recent public events related to the series organizer, with which Parts Canada does not want to be associated. Parts Canada intends to stand firm in its corporate beliefs and as a result must pull away from the current series.

James Danyluk, President of Parts Canada adds, "This is not an easy decision for us, as we are proud of our racing heritage. Parts Canada has and will continue to be one of the preeminent sponsors of motorcycle racing in Canada, be it road racing, motorcross, drag racing or any other type. Parts Canada respects all of the supporters, riders, team owners, technicians and fans, and does not wish to be associated with or condone conduct that is not consistent with this philosophy. We support the sport, and will continue our efforts to promote motorcycling in Canada. We are looking forward to a fresh beginning."
We Googled this on the Canadian motorcycle CMGoline.com website:
Oct 13th - "Following up from the shock announcement yesterday of Parts Canada withdrawing their main sponsorship of the Canadian Superbike championship, CMG called Parts Canada's Marketing Manager, Laura Lang to try and get some more insight into their decision.
According to Lang, the decision to pull out goes directly back to the rant that CSBK's Kevin Graham made about certain individuals on cherrypickerracing.ca, though this was the decision maker, the relationship between the two organizations was already somewhat frayed.
Lang stressed that the issue is not with Superbike racing per say, and that they will continue to sponsor racing and indeed, would be interested in sponsoring Canadian Superbike racing in the future, just not while it is under the current management. She was quite clear that their relationship was done.
For now she's waiting to let the dust settle and figure out what can be done. If there were an opportunity to work with someone else, then they would be open to discussions, though the time to do so to save next season would seem to be rather tight to say the least.
Unfortunately if there is no CSBK national series next year then it could also put in jeopardy the associated national races such as Harley Davidson's XR series and Honda's new CBR250R series.
Maybe this quote from Lang is the best place to leave this right now, "Everyone needs to take a breath and regroup. Something will come in the future". Hopefully it's a short breath if we're going to see any national racing in 2012.
And this is a quote we found posted on www.CherryPicker.com, we think credited to the Canadina Superbike Promoter Kevin Graham - Frontline CSBK,
from comments he may have posted on Nosepicker.com - a private forum we are not able to access
October 1st - "I guess nosepicker.ca is just buzzing with spec tire from what I hear. Usual intelligent conversation going on there I'm sure.

I simply refuse to even go on the forum to read but info gets fed to me and sometimes even I'm amazed about the stupidity on that site.

For the record, you will not find even one fast Pro racer, one decent engine builder, one proper suspension person or even a sober tire rep that posts on there. What does that tell you? It's populated by the uninformed preying on the ignorant. Simple as that.
So the latest is about spec tire and how one intelligent sod thinks that Pirelli is pulling out of CSBK due to F1 and can no longer afford its 500K per year payment to me. That's right. You heard it. 500K per year!!!!!
That is simply amazing. Even I am astonished by this guys ability to be such a complete moron. Good news is that you wont have to ever race CSBK against him because I will make him bring a letter from a Doctor to prove that he is mentally fit to race a motorcycle never mind drive a car on a public road. So at least we should be good there.
The Bstone guy pipes up and posts that it wont be posted on this forum because we could erase it. True that is a very good point I guess. I'm surprised the guy has time to type between runs to the local beer store but apparently so.
I could do a whole section on the sale B.S. that this guy shovels out to new riders about his tires vs Pirelli. Thank God the faster riders seem to be informed or at least carry a breathalyzer!
Sorry about the rant but I promise no more of that for now at least.
The second (3)year term with Pirelli as a spec tire provider comes to an end this season. Pirelli and CSBK have an option to renew without going to tender if they choose. No deal has been finalized but we are working on it. Facts are that I do own the rights to CSBK and am the distributor of Pirelli racing tires for Canada. No hiding this. Reality is that I have series partners to answer to regarding decisions like this and also to Pirelli as a company. I make my living selling tires and not by operating a series and not by a pay cheque from Pirelli. If only it were that simple!"
Editors note: Interestingly enough, Parts Canada is a distributor of Pirelli Tires, and does not distributre Bridgestone Tires. So this issue might have been settled much easier if Parts Canada had asked their spopnsored Canadian Superbike promotor Graham to recant and apologise for his comments against the Bridgestone Tire blogger. For now, it seems like everyone looses.