Ducati's 2012 Superbike Revealed Further with new 'SuperQuadro' engine and Rossi Graphics
September 1st - We now have the first leaked official factory press photo of the all new Ducati 1199 Superbike, dressed in special edition Valentino Rossi MotoGP livery to commentate the famous Italian rider's marriage to the Bologna motorcycle brand. Were guessing the picture was leaked from a press kit provided by Ducati to a print magazine, who's 2-3 month in-print lead time would coincide with the bike's world wide premier at the EICMA Show in November.
The real name of Ducati's 2012 superbike will be either 'SuperQuadro' or 'Panigale.' In a carbon copy of the leak of the Diavel's name last year, the contenders for the official title have been revealed thanks to Ducati's efforts to copyright the name and prevent other firms from using it.

Translating to 'over-square' - a reference to the new bike's engine, which features an unusually large bore and short stroke - the SuperQuadro name could be used purely on the engine, just as the current 1198's motor is referred to as the Testaretta Evoluzione. However, the trademark application is for rights to name an entire bike rather than just an engine.

Ducati has also applied for a trademark on the name 'Panigale' - a reference to the Borgo Panigale district of Bologna where the firm is based. Ducati already makes accessories carrying the Panigale name, but the latest trademark application includes the rights to use it as the name for an entire bike.
Of all the names rumored before, the SuperQuadro title is closest to the 'Superquadrata' badge that appeared with the earliest whispers of the new bike, more than a year ago. Internally, the project is referred to as 'XTreme' but that name was never intended to be carried over to the production bike.
The small resolution / size of this particular leaked press photo (above) makes it difficult to read, but we're guessing the model name on the side of the fairing below "Ducati" is '1199P' with the 'P' denoting a new 'Panigale' designation for the up-specification, Ohlins equipped formerly named 'S' model Superbike. As is usual Ducati's practice from previous Superbike generation releases, the Standard and S-models are released the first year, with the R homologation race model coming the following year. Also making us believe this is not the 'R' model are the base model wheels and street legal exhaust system. An R-model would have the full race spec Termignoni Exhaust System and lighter forged machined Marchesini race wheels as seen on the factory Corse race Superbike which Troy Bayliss is seen testing in the photo below.
---
Tom Sykes secured his first ever win in World Superbike in Race Two heald in pouring rain, and Kawasaki's first WSBK win since 2005. Earlier that morning the Paul Bird Motorsports team was told their contract would not be renewed by Kawasaki for 2012.
SBK World Superbike Championship, Round 9 of 13 Nurburgring
Nurburgring World Superbike
Checa in the Dry, Tom Sykes on Kawasaki in the Very Wet
Nürburgring,Germany, Sunday 4 September 2011 – World Championship leader Carlos Checa (Althea Racing Ducati) once again showed the reasons why he is out front in the points standings with three rounds to run, after posting an assured win in race one and then holding his nerve in atrociously wet conditions in race two to score points for eighth place – all on a day when his main championship rival was ruled out.

A new rider also took his place at the top table of WSBK race-winning riders today, and on a new machine in the 2011 Kawasaki Ninja ZX-10R. Tom Sykes won for the Kawasaki Racing Team Superbike squad in a race in which only 13 riders finished in treacherous track conditions. Sykes is the sixth individual race winner of the 2011 season so far, with three rounds and six races left to run.
Checa the headline act in Tissot-Superpole at the Ring
Saturday Sept 3rd - Carlos Checa (Althea Racing Ducati) set a new Nürburgring best lap of 1 minute 54.144 seconds early in the final Tissot-Superpole session to claim his fifth top starting position this year. Behind, Eugene Laverty (Yamaha World Superbike Team), Max Biaggi (Aprilia Alitalia) and Marco Melandri (Yamaha World Superbike Team) completed the front row, with Biaggi particularly impressive as he was riding with an broken bone in his injured left foot.

Carlos Checa: "It is a great day. I think we were able to interpret the bike well and from yesterday we made some changes and the result is the way it is. Even from the first qualifying to the second one we made one step in front. I am quite satisfied and I think we have brought the bike and the tyres to a great limit. Not perfect, because that is always difficult to say that it is perfect, but close."
Eugene Laverty: "I am confident riding here and it is my first time here in Superbike. I am really enjoying the R1 and I was expecting the bike to be more difficult around at this circuit, but it is riding quite well and we can see Marco is there as well. I think we can be strong tomorrow but we must hope for dry weather, as there are rumours of rain which may upset things a little. The most important thing is that we are starting from the front row."

Max Biaggi: "My position on the grid is actually not bad at all. I'm worried however about how many laps I can last in the race, my injured foot is very painful and the situation got worse lap after lap. Now I have difficulty in changing gear and that doesn't make me very optimistic. Now we will just have to wait until tomorrow morning".

Marco Melandri: "I am very happy to be on the front row because it is my first time on this track and it is pretty difficult. I was worried because I saw many difficult corners and bumps, so I was wondering about the weather too. My Yamaha was working well and the team made a good job so I could find a better line, lap-by-lap. I was hoping to be faster in Superpole three but in the second lap I did not get the chance to improve a lot."
Proven winner at this track Noriyuki Haga (Pata Racing Aprilia) was fifth while Tom Sykes (Kawasaki Racing Team Superbike) once more showed good pre-race pace to claim sixth place on the grid. Leon Haslam (BMW Motorrad Motorsport) squeezed out Sylvain Guintoli (Effenbert Liberty Racing Ducati) for seventh.

Comeback rider Jonathan Rea scored ninth in Superpole on his Castrol Honda, just missing the final session but heading up row three of the grid. Mark Aitchison (Pedercini Team Kawasaki) secured a start in Superpole two and posted 11th place, one behind Effenbert Liberty Racing Ducati rider Jakub Smrz. The final rider after Superpole two was Michel Fabrizio (Suzuki Alstare), in 12th.

Leon Camier, Biaggi's team-mate, fought his way to 13th, one place up on Ducati privateer Maxime Berger (Supersonic Racing Team). Ayrton Badovini (BMW Motorrad Italia SBK) and Joan Lascorz (Kawasaki Racing Team) rounded out the top 16 riders who made it into Tissot-Superpole.

Superpole Times: 1. Checa C. (ESP) Ducati 1098R 1'54.144; 2. Laverty E. (IRL) Yamaha YZF R1 1'54.512; 3. Biaggi M. (ITA) Aprilia RSV4 Factory 1'54.743; 4. Melandri M. (ITA) Yamaha YZF R1 1'54.818; 5. Haga N. (JPN) Aprilia RSV4 Factory 1'55.113; 6. Sykes T. (GBR) Kawasaki ZX-10R 1'55.223; 7. Haslam L. (GBR) BMW S1000 RR 1'55.237; 8. Guintoli S. (FRA) Ducati 1098R 1'55.249; 9. Rea J. (GBR) Honda CBR1000RR 1'55.321; 10. Smrz J. (CZE) Ducati 1098R 1'55.598; 11. Aitchison M. (AUS) Kawasaki ZX-10R 1'55.625; 12. Fabrizio M. (ITA) Suzuki GSX-R1000 1'56.177; 3. Camier L. (GBR) Aprilia RSV4 Factory 1'55.633; 14. Berger M. (FRA) Ducati 1098R 1'55.811; 15. Badovini A. (ITA) BMW S1000 RR 1'56.101; 16. Lascorz J. (ESP) Kawasaki ZX-10R 1'56.162; etc.



Checa Moves closer to the Title in Race One
Race 1 Sunday Sept 4th - Title challenging Aprilia Alitalia rider Max Biaggi missed out on raceday altogether after the injury to his left foot he picked up in Friday Practice, an object on the track that was kicked up by a bike in front of him - penetraing his boot and breaking his foot, but he still managed to qualify in 3rd in Superpole, but by Race Day the injury proved too difficult to overcome and he had to sit out Sunday's two races. The new second ranked rider, Marco Melandri (Yamaha World Superbike Team) showed real fighting qualities in dry and wet conditions, scoring second in race one and splashing his way to sixth in the second race, which was shortened because of the rains.

A great start to the day for Noriyuki Haga (Pata Aprilia) saw him third ahead of the factory Yamaha of Eugene Laverty (Yamaha World Superbike Team) in race one, but then fall from a winning position in race two, caught out by an increase in the intensity of the rain. An excellent day for the privateers saw not one but two Effenbert Liberty Racing Team Ducati riders on the race two podium when Sylvain Guintoli was second and Jakub Smrz third.
Checa posted a superb opening Race 1 win, holding off early aggression from eventual podium man Haga before gapping all his pursuers in clinical style. Second was Melandri, Haga was third and then - in an eventually lonely fourth - Melandri's team-mate Laverty. Haslam had been fifth early on then ran off track, climbing back from 14th place at one stage to re-take fifth. Guintoli was a confident top six finisher, some seven seconds ahead of top Kawasaki man Joan Lascorz (Kawasaki Racing Team) who recovered from a bad start to take Leon Camier (Aprilia Alitalia) over the line.

Alstare Suzuki's Michel Fabrizio (84) suffered an injury to his left arm on the opening lap, the pain forcing him to drop back in Race One, and Retire from Race Two. The rumor mill has American John Hopkins, currently racing the British Superbike Championship, joining World Superbike neat year on a Suzuki. But it is unclear if Alstare and Michele are included in those plans.
Jonathan Rea (Castrol Honda) had a good comeback weekend in many ways, topped of by fourth in race two, but his fellow Briton James Toseland (BMW Motorrad Italia SBK) fell out of contention in race two and suffered a bruised right elbow and a cut on his left elbow. Michel Fabrizio (Suzuki Alstare) suffered with a painful right hand after a collision in race one, and finished 16th in the opener, and a retiree in the second. Joan Lascorz (Kawasaki Racing Team). Leon Haslam (BMW Motorrad Motorsport) had a fifth and a ninth in BMW's home races.

Carlos Checa: "It was a special race for many reasons, and I'd like to dedicate the win to Claudio Castiglioni on behalf of myself, the team and Ducati because this person was a part of this world and thanks to him we are racing with these bikes here. As for me it was a very good race, and it's one step in front for the championship. I know that I had to make a gap in the early laps, because I was suffering a little on the straight. At the end I was struggling a little with the tyres but the difference was good enough for me to win."

Marco Melandri: "It was a difficult race for me. I had a good start but for the first few laps I wasn't very fast against Nori and Carlos. I made a small mistake and lost the front under braking, going off the track and coming back fourth. I fought with Eugene, tried to catch Nori, but am very happy to be second today. We did a good job."

Noriyuki Haga: "I really like this track. I was looking for success but at the beginning of race 1 Carlos was very fast. I know how the Ducati works here and I tried to catch up with him. In the race I was at 120% but couldn't catch him, but I was happy with third at the end. I showed all the world that at over 35 years of age I still have performance!"
SUPERBIKE RACE 1: (Laps 20 = 102,740 Km)
POS / RIDER / NAT. / TEAM / MOTORCYCLE / GAP
1 / C. CHECA / ESP / Althea Racing / Ducati 1098R / 38'59.779
2 / M. MELANDRI / ITA / Yamaha World Superbike Team / Yamaha YZF R1 / 1.855
3 / N. HAGA / JPN / PATA Racing Team Aprilia / Aprilia RSV4 Factory / 2.322
4 / E. LAVERTY / IRL / Yamaha World Superbike Team / Yamaha YZF R1 / 7.789
5 / L. HASLAM / GBR / BMW Motorrad Motorsport / BMW S1000 RR / 9.727
6 / S. GUINTOLI / FRA / Team Effenbert-Liberty Racing / Ducati 1098R / 10.113
7 / J. LASCORZ / ESP / Kawasaki Racing Team / Kawasaki ZX-10R / 17.226
8 / L. CAMIER / GBR / Aprilia Alitalia Racing Team / Aprilia RSV4 Factory / 17.228
9 / A. BADOVINI / ITA / BMW Motorrad Italia SBK Team / BMW S1000 RR / 18.166
10 / J. REA / GBR / Castrol Honda / Honda CBR1000RR / 19.457
11 / T. SYKES / GBR / Kawasaki Racing Team Superbike / Kawasaki ZX-10R / 22.136
12 / M. AITCHISON / AUS / Team Pedercini / Kawasaki ZX-10R / 25.346
13 / J. TOSELAND / GBR / BMW Motorrad Italia SBK Team / BMW S1000 RR / 31.617
14 / R. ROLFO / ITA / Team Pedercini / Kawasaki ZX-10R / 31.796
15 / T. CORSER / AUS / BMW Motorrad Motorsport / BMW S1000 RR / 33.32
Fastest Lap: 4 Carlos Checa 1'55.971 159,464 Km/h
Lap Record: 2010 J. Rea 1'55.392 160,260 Km/h
Best Lap: 2011 C. Checa 1'54.144 162,020



Tom Sykes Wins his 1st World Superbike in Race 2
Race 2 Sunday Sept 4th - Sykes secured Kawasaki's first win since 2006, and his own first ever WSBK race victory, when he headed up a shortened 13-lap race at the Nürburgring. Haga had led for virtually the whole race, which was held in wet conditions that ranged from merely wet to completely soaking. When he fell Sykes took the lead and when the rains re-doubled in intensity race direction called the contest, with Sykes ahead of Guintoli and Smrz. Fourth was Rea, who despite a high-speed crash remounted to score good points ahead of fifth placed Laverty and his team-mate Melandri.

Noriyuki Haga bails off the Team Pata Aprilia in the pouring rain while pulling out a runaway lead for 14 of 20 laps. Two laps later the race would come to a Red Flag end.
Tom Sykes: "The first win feels absolutely fantastic, the conditions today were unbelievable! It was good to see the red flag and even better to see it in first position. The bike had a fantastic setting today in the wet from the Paul Bird Motorsport team, the feel was fantastic as well. Fortunately the rains came and I managed to make a gap to Sylvain, it's great to be back especially after the biggest crash of my career at Silverstone just one month ago!"

Sylvain Guintoli: "It was definitely good fun, very dangerous though with a lot of water towards the end. I struggled to stay with Tom, I had to push hard and nearly crashed about 20 times! In the end the rain came down very hard, but the pace was great and I had good fun."

Jakub Smrz: "I think everyone is happy because this was a difficult race, very hectic on the grid because we couldn't change anything for the wet and I was struggling a lot in the first part of the track. I was lucky, stayed on the bike, made average lap times and in the end I got a podium."
Yamaha team mates Laverty (58) and Melandri (33) fought over the same positions in a pass and repass match in the pouring rain all of Race 2, while Sykes, Guintoli Smrz and Rea all came up and passed them with a faster pace.
SUPERBIKE RACE 2: (Laps 13 = 66,781 Km)
POS / RIDER / NAT. / TEAM / MOTORCYCLE / GAP
1 / T. SYKES / GBR / Kawasaki Racing Team Superbike / Kawasaki ZX-10R / 29'49.337
2 / S. GUINTOLI / FRA / Team Effenbert-Liberty Racing / Ducati 1098R / 4.063
3 / J. SMRZ / CZE / Team Effenbert-Liberty Racing / Ducati 1098R / 22.759
4 / J. REA / GBR / Castrol Honda / Honda CBR1000RR / 28.497
5 / E. LAVERTY / IRL / Yamaha World Superbike Team / Yamaha YZF R1 / 38.374
6 / M. MELANDRI / ITA / Yamaha World Superbike Team / Yamaha YZF R1 / 45.326
7 / A. BADOVINI / ITA / BMW Motorrad Italia SBK Team / BMW S1000 RR / 47.03
8 / C. CHECA / ESP / Althea Racing / Ducati 1098R / 50.032
9 / L. HASLAM / GBR / BMW Motorrad Motorsport / BMW S1000 RR / 53.586
10 / M. BERGER / FRA / Supersonic Racing Team / Ducati 1098R / 55.261
11 / J. LASCORZ / ESP / Kawasaki Racing Team / Kawasaki ZX-10R / 1'12.805
12 / T. CORSER / AUS / BMW Motorrad Motorsport / BMW S1000 RR / 1'15.468
13 / R. ROLFO / ITA / Team Pedercini / Kawasaki ZX-10R / 1'40.323
Fastest Lap: 7° Noriyuki Haga 2'14.619 137,374 Km/h
Lap Record: 2010 J. Rea 1'55.392 160,260 Km/h
Best Lap: 2011 C. Checa 1'54.144 162,020
CHAMPIONSHIP POSITIONS TO DATE:
1 CHECA 376, 2 MELANDRI 302, 3 BIAGGI 281, 4 LAVERTY 232, 5 HASLAM 176,
6 CAMIER 154, 7 FABRIZIO 141, 8 GUINTOLI 139, 9 BADOVINI 134, 10 HAGA 115,
11 SYKES 114, 12 REA 113, 13 LASCORZ 111, 14 SMRZ 109, 15 CORSER 67

Chaz Davies (7) battles with James Ellison(77) for the Supersport win.

World Supersport
Chaz Davies (Yamaha ParkinGO) had to summon all his braking ability on the final few laps to prevent the rejuvenated James Ellison (Bogdanka PTR Honda) from passing him around the long Nürburgring circuit. Davies held him off to win by only 0.091 seconds, with third placed Sam Lowes (Parkalgar Honda) a lonely 3.7 seconds from the winner. Luca Scassa (Yamaha ParkinGO) went into the top four after a tough battle at times with fifth placed Massimo Roccoli (Lorenzini by Leoni Kawasaki) and sixth place Fabien Foret (Hannspree Ten Kate Honda). Broc Parkes (Provec Motocard.com Kawasaki) and David Salom (Provec Motocard.com Kawasaki) held off Florian Marino (Hannspree Ten Kate Honda), with Balazs Nemeth (Hungary Team Toth Honda) going tenth.
SUPERSPORT 600
RACE : (Laps 19 = 97,603 Km)
POS / RIDER / NAT. / TEAM / MOTORCYCLE / GAP
1 / C. DAVIES / GBR / Yamaha ParkinGO Team / Yamaha YZF R6 / 38'10.466
2 / J. ELLISON / GBR / Bogdanka PTR Honda / Honda CBR600RR / 0.091
3 / S. LOWES / GBR / Parkalgar Honda / Honda CBR600RR / 3.749
4 / L. SCASSA / ITA / Yamaha ParkinGO Team / Yamaha YZF R6 / 6.269
5 / M. ROCCOLI / ITA / Lorenzini by Leoni / Kawasaki ZX-6R / 8.702
6 / F. FORET / FRA / Hannspree Ten Kate Honda / Honda CBR600RR / 14.034
7 / B. PARKES / AUS / Kawasaki Motocard.com / Kawasaki ZX-6R / 25.943
8 / D. SALOM / ESP / Kawasaki Motocard.com / Kawasaki ZX-6R / 29.696
9 / F. MARINO / FRA / Hannspree Ten Kate Honda / Honda CBR600RR / 30.886
10 / B. NEMETH / HUN / Team Hungary Toth / Honda CBR600RR / 37.555
11 / R. TAMBURINI / ITA / Bike Service R.T. / Yamaha YZF R6 / 37.96
12 / V. IANNUZZO / ITA / Lorenzini by Leoni / Kawasaki ZX-6R / 39.129
13 / A. LUNDH / SWE / Cresto Guide Racing Team / Honda CBR600RR / 39.804
14 / I. TOTH / HUN / Team Hungary Toth / Honda CBR600RR / 44.892
15 / R. QUARMBY / RSA / Suriano Racing Team / Triumph Daytona 675 / 48.634
Fastest Lap: 12 James Ellison 1'59.795 154,374 Km/h
Lap Record: 2009 C. Crutchlow 1'58.726 155,760 Km/h
Best Lap: 2009 C. Crutchlow 1'57.866 156,900
CHAMPIONSHIP POSITIONS TO DATE:
1 DAVIES 171, 2 SALOM 112, 3 FORET 111, 4 PARKES 104, 5 SCASSA 96,
6 LOWES 89, 7 REA 62, 8 ELLISON 62, 9 ROCCOLI 62, 10 TAMBURINI 61,
11 HARMS 59, 12 MARINO 58, 13 PRAIA 32, 14 NEMETH 31, 15 IANNUZZO 26.

Davide Giugliano

Superstock 1000
Davide Giugliano (Althea Racing Ducati) saw his main championship rival Lorenzo Zanetti (BMW Motorrad Italia Superstock) finish only fourth in the Nürburgring race, putting Giugliano's championship challenge back in track. Race winner Giugliano now leads Zanetti 140 points to 117, after a race in which Sylvain Barrier (BMW Motorrad Italia Superstock) finished second and Niccolò Canepa (Lazio MotorSport Ducati) went third. Danilo Petrucci (Barni Racing Team) was forced out with a technical issue while in a strong second place, and therefore Petrucci is ranked third in the championship, on 94 points, Barrier is fourth on 85, with three rounds left to run.

Results: 1. Giugliano D. (ITA) Ducati 1098R 22'00.274 (154,078 kph); 2. Barrier S. (FRA) BMW 1000 RR 4.274; 3. Canepa N. (ITA) Ducati 1098R 11.241; 4. Zanetti L. (ITA) BMW S1000 RR 11.459; 5. Baroni L. (ITA) Ducati 1098R 11.711; 6. Reiterberger M. (GER) BMW S1000 RR 13.169; 7. Antonelli A. (ITA) Honda CBR1000RR 15.742; 8. Morais S. (RSA) Kawasaki ZX-10R 17.441; etc.

Points (after 7 of 10 rounds): 1. Giugliano 140; 2. Zanetti 117: 3. Petrucci 94; 4. Barrier 85; 5. Canepa 80; 6. Baroni 57; 7. Antonelli 53; 8. Reiterberger 52; etc. Manufacturers: 1. Ducati 165; 2. BMW 142; 3. Kawasaki 66; 4. Honda 61; 5. Yamaha 16.

European Junior Cup
In the single make European Junior Cup, with riders all on identical Kawasaki Ninja 250R machines, Australian Matt Davies once more showed his class-leading ability to win from his great rival Tom Busch and third placed Kyran De Lange. Davies now takes a ten point advantage over Busch into the final race at Magny-Cours.
---
Calendar Kitten Tiffany Toth is newest Playboy Playmate for September 2011!
August 20th, 2011 - Fast Dates.com Calendar Kitten Tiffany Toth is Playboy magazine's newest Playmate for September 2011 as revealed in the latest issue of Playboy on newsstands now and on the Playboy.com website. FastDates.com pubkisher Jim Gianatsis discovered Tiffany and start shooting with her some 5 years ago and she has appeared in all our Calendars since the 2008 editions. Tiffany now joins a long list of Calendar Kittens who have gone on to become, or have been Playboy Playmates beginning with legendary Pamela Anderson on the cover of our first Fast Dates Calendar in 1991.
Order PAST EDITION CALENDARS
Tiffany is a native of Orange County, just south of Los Angeles, and of course loves hanging out at the beach. The 25 years old has been modeling professionally since leaving high school, and now also works as a professional makeup artist and stylist. "I've always wanted to be in Playboy. Ever since I can remember, I've had this fascination with Playboy. I collected the magazine and idolized the Playmates. I even imitated their hair and makeup. And now here I am! Everything is exactly as I imagined it."

It the four years that FastDates.com has been shooting with Tiffany, she's appeared with some pretty cool bikes including the limited-edition Ducati Testastretta Tri-Colore in 2009 Fast Dates, and some cool old retro customs from legendary builder Shinya Kimura in 2009 Iron & Lace. In the just released new 2012 Calendars Tiffany is featured in both Iron & Lace and Garage Girls - so get your order in now as they will sell out fast!

Actually, when we first meet Tiffany four year ago she was already shooting for Playboy, only it was for their website as one of their Cyber Girls. People always asked her, ourselves included, when is Playboy going to realize what they have an make you a Playmate? We're guessing Hugh Hefner finally noticed her at a Mansion party and did make it happen. Congratulations Tiffany, we love you!

CLICK RIGHT to visit
Tiffany's Calendar Kitten profile page.
You can check out more sexy pictorials of our Calendar Kitten Tiffany in Members Corner.
And you can see extra pictures from Tiffany's Playboy magazine centerofl shoot on the Playboy.com website:
See Tiffany and any of our Calendar Kittens on Playboy's website...


---
Lornzo on the Misano victory podium with Wayne Rainey.
FIM MotoGP World Championship, Round 13 of 18 Misano
Lorenzo closes the MotoGP points gap on Stoner at Misano
Misano, San Marino, September 2-4th 2011 - Yamaha Factory Racing's Jorge Lorenzo put on a perfect performance today for the Grand Prix of San Marino, leading from the start to claim an incredible race victory at the line. The reigning World Champion was quick off the line from second position, quickly securing the front spot from Championship leader Casey Stoner into the first corner. As the Australian put the pressure on, Lorenzo responded, delivering an untouchable pace to gradually increase his lead. His flawless performance also delivered the new track record for the circuit on his 12th lap with a 1'33.906.
Race winner Lorenzo was joined on the podium by legendary Yamaha rider, three time World Champion Wayne Rainey to accept the trophies. Rainey had made an emotional return to Misano this weekend for the first time in eighteen years as part of Yamaha's 50th Anniversary of Grand Prix racing. It was here at Misano 18 years ago that's Rainey's career came to and end with a crash which left him paralized and in a wheelchair for life.
Saturday Qualifying
Casey Stoner (Repsol Honda RC212V) took pole position in yesterday afternoon's qualifying session, but was by no means confident of scoring a fourth consecutive victory to further strengthen his lead in the World Championship. Stoner, Lorenzo and Pedrosa were covered by just 0.18s in qualifying, so all three men predicted that today's race would be a close-run thing. Pre-race tension was heightened by a smattering of rainfall before the start and during the first laps, but the rain never got anywhere heavy enough to force riders into the pits to swap to their 'wet' bikes.
Lorenzo (1) took the race lead at the start and continued it with an unchallenged the win ahead of the Honda juggernot.
The Race
Reigning World Champion Jorge Lorenzo (Yamaha) won today's San Marino Grand Prix, with Team-mates Dani Pedrosa (Repsol Honda RC212V) and Casey Stoner (Repsol Honda RC212V) finishing second and third. Local hero Marco Simoncelli (San Carlo Honda Gresini RC212V) came out best from a breathtaking last-lap duel for fourth place with Andrea Dovizioso (Repsol Honda RC212V) to make it four Honda RCVs in the top five.
Lorenzo made his intentions clear by snatching the lead into the first corner and despite the best efforts of Stoner and Pedrosa the Spaniard stayed there for the entire 28 laps. Wary of being in front with spots of rain falling here and there, Stoner was happy to stay behind his title rival during the early laps, while Pedrosa shadowed the pair in third.
That's the way it stayed until lap 12 when Lorenzo upped his pace to set the fastest lap of the race and double his lead to more than a second. Within another half dozen laps he was more than three seconds ahead as Stoner began to struggle, apparently running out of strength, a result of jetlag and subsequent sleep deprivation following last weekend's Indianapolis Grand Prix.
Stoner's target had now changed, from winning the race to defending second place, but he was struggling to get his bike stopped and was therefore running wide in the turns, which threw him back into the clutches of his team-mate. There are no team orders at Repsol Honda, so Pedrosa sped past Stoner into the high-speed Curvone right-hander with six laps to go. Pedrosa could do nothing about the leader, however, though his second consecutive runner-up spot did move him slightly closer on points to third-placed Dovizioso.
Dovizioso ran fourth in the early stages, then came under successful attack from long-time rival Simoncelli, but he rallied his forces in the final ten laps as he came under pressure from Ben Spies (Yamaha). With three laps to go Dovizioso rode past Simoncelli, with Spies looking to get in on the act. On the last lap Simoncelli once more overtook his fellow Italian and the trio were pretty much side by side as they rode into the slow-speed Quercia left-hander for the last time.
Rossi (46) had a good battle with Spies (11) over 6th place.
Dovizioso and Spies squeezed past Simoncelli but both ran wide, allowing Simoncelli (who hails from Cattolica, just a few kilometres from the track) to sneak back ahead. Simoncelli beat Dovizioso over the line by 0.037s, with Spies a further seven tenths down. Hiroshi Aoyama (San Carlo Honda Gresini RC212V) had a busy race, battling for a top-ten finish with several different rivals. He eventually crossed the line in 11th place, less than two second behind Cal Crutchlow (Yamaha). Toni Elias (LCR Honda MotoGP RC212V) scored the last championship point in 15th.
Lorenzo's stunning performance keeps the Championship alive, reducing the gap to Stoner in first to 35 points with five races remaining on the calendar. Spies picks up 10 points and holds fifth as they head to Aragon in Spain for round 14 in two weeks time.
Jorge Lorenzo, Yamaha: 1st - "Today has been an incredible day for us. I have delivered a good race; it was a very tough and long one. Most importantly we have won again and also reduced a little bit our gap to Casey. I want to dedicate this victory to Wayne who returned to Misano this weekend and I want to say thanks to all my team for their hard work. Now we have two weeks before Aragon, I hope to continue in this shape in my country. Tomorrow we will try the 1000cc Yamaha again; I am looking forward to riding my future bike. This has been one of the best days of my career!"
Dani Pedrosa, Repsol Honda RC212V: 2nd - "I'm a little disappointed with the race because the bike didn't feel as good as it was in practice. We wanted to make a change to the suspension to improve it a little, but we had the opposite effect. Sometimes it happens. From the first lap I realised I couldn't keep up with Jorge and Casey, at the beginning the bike was closing the front and then it was sliding the rear. The second part of the race was good, Jorge had a perfect race today, but I was able improve my times lap by lap and catch Casey. I overtook him and maintained my rhythm to the finish with another second place in two weekends, which is not so bad. We've been lucky today as it was cooler than yesterday and finally the rain didn't come. It's been two very demanding races in a row and this one in particular was perhaps the toughest of the season so far, as the circuit is challenging with so many hard braking areas and it was hot again. Also, after Indy it has been difficult to recover from the jetlag and fatigue. Let's hope we can get some rest and be stronger for Aragon."
Casey Stoner, Repsol Honda: 3rd - "At the beginning of the race I was cautious as there were a few spots of rain. Once this cleared up I was pretty comfortable behind Jorge, I didn't feel the need to push and then the tiredness suddenly hit me. It was hard to find the braking points and change direction on the bike, there was nothing wrong with the tyres, nothing wrong with the bike, the team did a great job and gave me a fantastic package. I'm just worn out. After the past few races I've had to put in a lot more effort in Laguna and Brno, riding a lot harder than I normally would. This together with the neck injury from Assen, which I've been struggling to recover from due to lack of training from the hectic race calendar, has finally caught up with me. For the second half of the race I was just too tired, simple as that. I'm very grateful to have finished on the podium. All credit to Jorge, he had a fantastic race, hopefully by Aragon I'll be fully fit and recovered."
RESULTS MOTOGP RACE: (28 laps = 118.328 Km)
POS / RIDER / NAT. / TEAM / MOTORCYCLE / TIME / KM/H / GAP
1 / Jorge LORENZO / SPA / Yamaha Factory Racing / YAMAHA / 44'11.877 / 160.633 /
2 / Dani PEDROSA / SPA / Repsol Honda Team / HONDA / 44'19.176 / 160.192 / 7.299
3 / Casey STONER / AUS / Repsol Honda Team / HONDA / 44'23.844 / 159.912 / 11.967
4 / Marco SIMONCELLI / ITA / San Carlo Honda Gresini / HONDA / 44'29.230 / 159.589 / 17.353
5 / Andrea DOVIZIOSO / ITA / Repsol Honda Team / HONDA / 44'29.267 / 159.587 / 17.39
6 / Ben SPIES / USA / Yamaha Factory Racing / YAMAHA / 44'29.969 / 159.545 / 18.092
7 / Valentino ROSSI / ITA / Ducati Team / DUCATI / 44'35.580 / 159.21 / 23.703
8 / Alvaro BAUTISTA / SPA / Rizla Suzuki MotoGP / SUZUKI / 44'42.555 / 158.796 / 30.678
9 / Hector BARBERA / SPA / Mapfre Aspar Team MotoGP / DUCATI / 44'49.379 / 158.393 / 37.502
10 / Cal CRUTCHLOW / GBR / Monster Yamaha Tech 3 / YAMAHA / 44'49.597 / 158.38 / 37.72
11 / Hiroshi AOYAMA / JPN / San Carlo Honda Gresini / HONDA / 44'51.425 / 158.273 / 39.548
12 / Karel ABRAHAM / CZE / Cardion AB Motoracing / DUCATI / 44'52.383 / 158.217 / 40.506
13 / Colin EDWARDS / USA / Monster Yamaha Tech 3 / YAMAHA / 45'05.226 / 157.465 / 53.349
14 / Randy DE PUNIET / FRA / Pramac Racing Team / DUCATI / 45'14.243 / 156.942 / 1'02.366
15 / Toni ELIAS / SPA / LCR Honda MotoGP / HONDA / 45'32.033 / 155.92 / 1'20.156
Pole Position: Casey STONER 1'33.138 163.344 Km/h
Fastest Lap (New record): Jorge LORENZO 1'33.906 162.008 Km/h Lap 12
Old Circuit Record Lap: Dani PEDROSA 1'34.340 161.263 Km/h 2010
Circuit Best Lap: Casey STONER 1'33.138 163.344 Km/h 2011
CHAMPIONSHIP POSITIONS TO DATE:
1 STONER 259, 2 LORENZO 224, 3 DOVIZIOSO 185, 4 PEDROSA 150, 5 SPIES 135,
6 ROSSI 133, 7 HAYDEN 105, 8 SIMONCELLI 93, 9 EDWARDS 87, 10 AOYAMA 82,
11 BARBERA 69, 12 BAUTISTA 57, 13 ABRAHAM 50, 14 ELIAS 47, 15 CRUTCHLOW 45.
---
---
There's more! Go to Pit Lane News Next Page

Also Visit: Fast Dates Calendar News • Iron & Lace Calendar News
Calendar Girl News • Meet the Models • Paddock Garage

MEMBERS CORNER! Calendar Kittens, Paddock Garage, Iron & Lace Garage





MotorcycleSuperstore.com
Some of our Calendar Kittens can also at Playboy's website...



FREE! New Met-Art Model Galley Updated Daily - Stop Back Each Day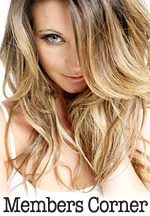 Hot Bikes, Sexy Kittens
Your Exclusive Grid Pass
also includes....
---
World Superbike Has New Owners, Agian
Two years ago SBK World Superbike was purchased by Infront Sports. Now Infront Sports itself has been purchased, which should change nothing as fars as the racing goes, while adding an influx of money for additional growth of the production bike based World Championship
Bridgepoint reaches agreement to acquire Infront Sports & Media AG
Paris, France / Zug, Switzerland, 2 September 2011 – European private equity firm Bridgepoint has reached an agreement to acquire Infront Sports & Media AG, one of the world's most respected and leading international sports marketing companies based in Zug, Switzerland, taking 100 per cent of Infront's shares from Jacobs Holding AG, the Junkermann Group and Dr Martin Steinmeyer for an undisclosed sum. The acquisition is subject to the approval of the antitrust authorities.
After an intense period of growth and another year of high performance, Infront today occupies a strong position in the global sports marketing industry representing more than 120 top sports rights holders and delivering 2,300 event days each year. In 2010, Infront generated revenues of over EUR 600 million and has more than 20 offices across Europe and Asia and a diversified rights portfolio in winter sports, football and summer sports. It is also a key player in media production handling some of the most complex sports events, including the FIFA World Cup™.
In football, it is partner to international and national federations (e.g. the German Football Federation DFB), leagues (e.g. the Italian Lega Calcio) as well as clubs (e.g. A.C. Milan, FC Schalke O4, SV Werder Bremen). In winter sports, Infront is the undisputed market leader representing six out of the seven Olympic winter sports federations, including FIS for skiing and the IIHF for ice hockey; in motor sports, it is the promoter of the FIM Superbike World Championship. Infront is also one of the leading sports marketing organisations in China where it represents the Chinese Basketball Association – on league and national team level.
Dr Andreas Jacobs, Chairman of the Infront Board of Directors, said: "We are pleased that after an extensive strategic review we have found a new investor which will actively contribute to Infront's ambitious growth plans which we believe will be of great benefit to our esteemed clients as well. We wish Bridgepoint and Infront well on behalf of the current shareholders."

Miss Nicole Junkermann, Vice Chairman of the Infront Board of Directors, said: "We feel a phase of the successful story of Infront initiated by Robert Louis-Dreyfus has ended today. Infront remains a great testament of the enterpreneurial spirits embodied in the organization. We are confident the new shareholder will allow Infront to reach even greater goals in global sport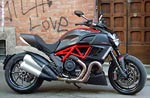 The Devil Made Us Do It!
Testing the Ducati Diavel in Italy
2011 Calendars!
with FastDates.com Calendar Kitten, Ducati Corse Grid Girl
and Playboy Playmate
Heather Rae Young!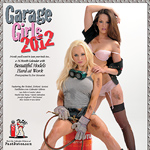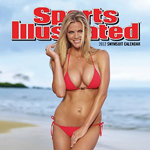 Click for even more Calendars!
---
Silly Season Rumor Mill
Simoncelli to Ducati and Hayden to the Farm
Marco Simoncelli on the San Carlo Gresini Honda is saying that he wants and deserves a full factory Repsol Honda ride next season in MotoGP. The only problem is the factory Honda squad already has 3 top riders in Stoner, Pedrosa and Dovizioso.
And Stoner is on a long term contract with Honda, and all three Repsol riders are well ahead of Marco in the Championship standings.
Word is that Marco now has an offer from Ducati to join their team in 2012. We know that Rossi isn't leaving, so the chances are that the Kentucky Kid, Nicky Hayen will finally be put out to pasture, either way. We've never been a big Hayden fan a to justify keeping him on the Ducati MotoGP team for 4 years with lackluster results, just to tie-in with his popularity to the American market, has never held water with us.
While over in World Superbike word is that American John Hopkins, wildcard rider at the Silverstone SBK race last month who took Superpole, and currently racing the British Superbike Championship, joining World Superbike next year on a Suzuki. But it is unclear if Francis Bata's current Alstare Suzuki team and rider Michele are included in Suzuki's plans for 2012. We also know that Fujio Yoshimura would also like to join World Superbike in 2012 with Suzuki factory supported team. But Suzuki of Japan has a difficult time just budgeting for one team with one rider, so the chances of 3 teams and 3 riders is slim to none.
Checa Closes in
on the Superbike Crown
No other rider in World Superbike history has let slip a lead as larger as 72 points with three rounds of the season remaining.
Carlos Checa's chances of securing the 2011 World Superbike Championship title have been dealt a service at the Nurburgring after securing an 11th win of the season in Max Biaggi's absence.
The Spaniard began the race weekend with a sizeable 62 point advantage over Biaggi, but the Italian's decision to sit out the event due to a foot injury immediately handed Checa a prime opportunity to put the 2011 title out of his reach.
Duly going on to secure an 11th win of the year, Checa's margin grew to 74 points over Marco Melandri, who now assumes the status as his closest title challenger.
Dedicating his win to Claudio Castiglioni, who recently passed away, Althea Ducati rider Checa was delighted with his victory, even if he would have preferred Biaggi to have taken part.
"The first race was very special for me, and signifies my first ever SBK win at the Nürburgring. I would like to dedicate this result to Claudio Castiglioni, he was an extremely important figure in the motorcyling world and it is also in part thanks to him that we are here racing these bikes today.
"The race one result was very important in terms of the championship. I knew that it was important to increase the gap between me and Noriyuki in the first half of the race and this small advantage proved useful in the final stages when I began to suffer from a lack of grip.
In the rain-affected race two, Checa preferred to adopt a cautious approach, dropping from first to 14th in the opening stages, before steadily working his way up to eighth at the chequered flag.
"Race two on the other hand was one of the hardest races I've ever run. We were obliged to try to finish it of course but I was really suffering due to the sheer quantity of water and track conditions, and couldn't even see as far as the next corner!
"I'm sorry for those who took risks and I'm also sorry that Biaggi was not racing with us today. I hope he gets better and that we'll see him back at Imola. But for us it was a very positive day and I'm very happy with the outcome."
With Melandri finishing in sixth, he was able to chip the gap between the two down to 72 points. Even so, Checa still enjoys one of the largest margins of any rider in WSBK history with three rounds remaining. Indeed, only a handful of riders have established a more advantageous position at this stage, with each going on to secure the crown.
Kawasaki to Drop Paul Bird Motorsports and Nurburgring winner
Tom Sykes
Sept 4th - Paul Bird has revealed neither his team nor Tom Sykes will be retained by Kawasaki for the 2012 World Superbike Championship on the day the British rider scored the manufacturer's first win in five years.
Bird made the startling revelation in his own personal press release, in which he criticised Kawasaki's decision to drop Sykes, particularly in light of his remarkable ride to victory in a sodden second race at the Nurburgring.
Bird signed Sykes on a personal contract for the 2011 season after Kawasaki's decision to retain Chris Vermeulen and honour a long-standing agreement with Joan Lascorz. As such, PBM has run a three-rider team this season, though Vermeulen has skipped several races through injury.
With Sykes scoring a second pole position with the manufacturer at Misano, Bird was shocked to learn that neither he nor Paul Bird Motorsport – which assumed running its WSBK effort in 2009 – will be retained for next year just hours before going on to take a surprise win.
Nonetheless, he is proud to see them 'responding magnificently' to the news by going to claim a landmark win.
"Having learned this morning [Sunday] that we wouldn't be running the Kawasaki team next year was a massive blow and the team responded magnificently with our strongest performance of the season. As well as us, Tom was told his services would not be required next season so what better way of proving a point than giving the factory its first victory in five years, but you have to say they make some great decisions don't they?
"Getting sacked proved to be a lucky omen for us and I'm delighted for Tom and the team as they have been through the mill at times with this project. It's a shame we can't see it through given all our hard work but as one door closes, another one opens and we look forward to the challenges ahead should we decide to carry on."
Paul Bird Motorsport replaced PSG-1 Corse as Kawasaki's official representative in World Superbikes in 2009, by which time the ZX-10R was beginning to age. Even so, in the hands of Sykes in 2010, the team put in some fine performances, renewing hope the new ZX-10R would transform them into consistent front runners.
Though the bike hasn't established itself fully yet, Sykes and Lascorz have posted some encouraging results, culminating in Sykes's impressive victory at the Nurburgring.
One possible contributing factor to the change of teams was the PBM Race Transporter was found by British Customs to be smuggling drugs back into England after the Assen SBK round.
Lascorz is tipped to stay on in 2012, with the likes of Marco Melandri and Randy de Puniet linked with Sykes's apparently vacant seat. Provec Motocard.com, which runs the Kawasaki team in World Supersport, has been tipped to take over from Paul Bird Motorsport.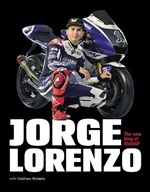 Sudco High Performance & OEM Replacement Parts
Michel Fabrizio also injured like Biaggi by Track Debis
Team Alstare Suzuki rider Michel Fabrizio left the 10th round of the World Superbike Championship at Nurburgring in Germany with no points after being 'struck on the arm' on the opening lap of race one.
He made a good start to race one from the third-row of the grid, but was hit on the opening lap: At first, the impact didn't bother him and he was able to charge through the field and take fifth place by half-race distance. But then his arm began to swell and he was unable to control the throttle properly. As the pain increased, the Italian dropped down the order and finished just outside the points in 16th place.
Carlos Checa (Ducati) won the race comfortably with Marco Melandri (Yamaha) second and Noriyuki Haga (Aprilia) in third.
After the race, Fabrizio went to the Clinica Mobile where he had his right arm X-Rayed. Fortunately, nothing was broken, but the swelling indicated some damage to a tendon or muscle. He had some painkillers before going out on the grid for race two - which was delayed as the organisers waited to see if the rain would come down. When it did, all riders changed to wet tyres and went out for their inspection laps. The rain got harder and soon there were rivulets of water running across the track and deep puddles throughout the 5.137 kilometre circuit.
Fabrizio and the rest of the field started the race cautiously, but it soon became clear that the conditions were worsening, he struggled for five laps before he and the Alstare Suzuki Team decided that it would be better to pull in than risk a crash and a possible injury.
The race was won by Tom Sykes (Kawasaki) after it was red-flagged with seven laps to go. Second was Sylvain Guintoli (Ducati) with his team mate Jakub Smrz third.
Michel Fabrizio - Race 1: 16th, Race 2: Retired.
"I am really not sure what happened in the first lap of race one. I was going though a left turn whilst keeping an eye on Sykes on my left when I suddenly felt an impact on my right arm, just above the wrist. I don't know if it was another rider or something that had flown up from the track. All I know is that it was a fairly-hard blow. I carried on racing and managed to pass quite a few riders and get up to fifth place. I was pretty happy at this stage because I had started from 12h on the grid, but soon I could feel the pain in my arm getting worse. I could feel it swelling up and, as the race wore on, that affected my throttle control. I just couldn't force the throttle wide open when I needed to and it wasn't long before riders began to pass me. I kept going as best I could, but it was frustrating seeing all the riders I had passed overtake me. The pain got worse and worse, but I kept going in case I could get any points. Unfortunately, I finished 16th, so not a good start to the day. I had some painkillers - pills, not injections - before the start of race two, but I knew that it was not going to be a good day for me, when the rain began to pour.
"Soon there were big puddles everywhere and there were rivulets in many parts of the track. Even on the straights we were aquaplaning and it was pretty dangerous just trying to get round without crashing. My arm was feeling very painful and I wasn't in the points, so the team and I decided that there was no point continuing. I pulled into the pits, which was definitely the right decision. Watching the rest of the race from my pit box, I am a bit surprised that 13 laps were completed before the red flag came out, but I was happy to have survived without crashing.
"The weekend had started pretty well and Friday and Saturday had been good, apart from Superpole. My race-pace was good and I was happy with fifth after nine laps of race one. If it hadn't have been for the blow to my arm, I'm sure that I would've finished the first race in the top five. But racing is unpredictable and today was just not my lucky day."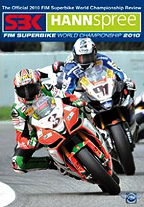 World Superbike Review
Click to find DVD Coverage of Every Year!
MotoGP Review
Click to find DVD Coverage of Every Year!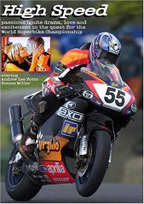 High Speed - the Movie
The best motorcycle racing movie ever made! Filmed on location at the World Superbike races , this an exciting romantic drama staring beautiful British actress Sienna Miller.
---
Yamaha to Stop Development of 250cc and Larger for Japanese Market
TOKYO, JAPAN – August 30, 2011– Yamaha Motor Co. will stop developing motorcycles for the domestic market with 250cc or larger engines in Japan as a cost cutting measure, the Yomiuri Shimbun newspaper reported in its Saturday morning edition.

Without citing where it obtained the information, the paper said that the firm will continue to produce some bikes such as its SR400, with those specifications domestically.

In 2010, the company's main plant in central Japan churned out 179,000 motorcycles with engine capacities of 250ccs, falling short of its break-even level of 200,000 units due to the yen's strength.
Yamaha-Motor Corporation Japan is a global company with many R&D and Manufacturing facilities around the world. We must assume larger engine displacement motorccyles will continue to be designed, developed and manufactured at these other facilities for the world market.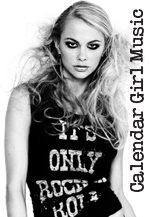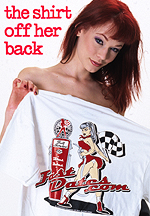 Order the Official
FastDates.com &
LA Calendar Bike Show
T-Shirts!
---

Ducati's Race at Misano
Sunday Sep 04 2011
Race Misano's Gran Premio di San Marino e della Riviera di Rimini was positive for Valentino Rossi from a number of perspectives. After making a change in the morning warm-up, the Italian had a great start in the race and maintained a fast rhythm for a good part of the 28 laps, enjoying some nice battles with Spies, Dovizioso, and Simoncelli in front of his home crowd.
His rhythm dropped a little toward the end, but the work carried out by his team and the base settings used for the race are promising for the next round at Aragon in two weeks.
Following a strong warm-up and a good start, Nicky Hayden fell while exiting Turn 15 on the third lap, and he wasn't able to return to the track.

Valentino Rossi (Ducati Team) 7th - "I'm pretty happy because we didn't expect to do this well. I didn't think I'd be able to stay with the second group, which is our goal at the moment, and instead we managed it for half the race. We still weren't able to attack like we'd like to, but anyway, we were right there. I started really well from the fourth row, and I was a little crazy through the first three corners because I had to push even though there were some raindrops. It was nice after that. I stayed with 'Sic' and 'Dovi' for a little while and also battled with Spies, and we maintained a good pace. This morning we made a good change on the front, and if we'd done that yesterday I probably could have started closer to the front. It ended up being one of my best races of the year, although of course we have to remember that we're only talking about seventh place. Still, it was a nice race in front of a good crowd. We're fairly satisfied as we wait to take the necessary steps forward."

Nicky Hayden (Ducati Team) DNF
"It was obviously a disappointing race. The team did a good job, as they made a couple of changes overnight, and this morning I was able to go a couple tenths faster than in qualifying, with a good rhythm. I thought we had a better chance for the race. It was raining a little bit at first, which is normally good for our bike. I got a decent start, felt good, and was going to take a few chances to try to get up as far as I could. Then I lost the front on the exit of Turn 15 and—bam!—I was down. We looked at the data, and I'm not really sure why I crashed. We were tip-toeing because of the rain, so maybe the left side of the tyre wasn't quite up to temperature, although it was still rider error. This track has been the worst one on the calendar for me. I certainly could use some good luck, and maybe we'll get it at Aragon."

Vittoriano Guareschi (Team Manager ) - "I think today presents some positive aspects that have to be considered. We made a change to Valentino's bike that allowed him to maintain a better rhythm in the race than he had managed in practice, and he was able to fight: he had a really good start and then rode fast for as long as he could. Of course I'm sorry for Nicky's crash, because he really had a nice warm-up this morning, and he also got a good launch off the start and passed a lot of riders. We're working really hard, and next week we'll be back on the track at Mugello for three days of testing.