This Month in the Fast Dates World Superbike Calendar...
World Superbike Calendar Kitten and Playboy Playmate Heather Rae Young rocks our world
with Ben Spies' 2009 World Superbike Championship Yamaha YZF-R1
Order the 2011 Fast Dates Calendar • Screensavers in Members Corner
The Ten Kate Castrol Honda Team previews Monza World Superbike this weekend....
2011 SBK World Superbike Championship, Monza Round 4 of 13
Preview WSBK at Monza: from the Cathedral to the Temple
Rome (Italy), Tuesday 3 May 2011 -The FIM Superbike World Championship moves on from Assen's Cathedral of Motorcycling to the Temple of Speed this weekend, with the upcoming round at the Autodromo Nazionale di Monza, with its legendary slipstreaming battles and its 200 km/h average lap speed.

Wind 'Title Event Sponsor' at Monza
Wind, Italy's third-largest mobile phone operator and one of the few European companies to offer integrated mobile, fixed and Internet services, will be teaming up this weekend with the Superbike World Championship, the leading global production-derived racing series. In line with their new slogan "Più vicini" (Closer), Wind aims to get close to the hearts of the fans by bringing its brand inside the Superbike Village to entertain fans with promotions and commercial activities in the three Italian rounds of the championship. The first appointment therefore is at Monza, which will now be called the "Wind Italian Round - Monza 2011".
World Superbike
Despite not winning at Assen, the reigning World Champion Max Biaggi (Aprilia Alitalia Racing Team) hauled himself back into overall second behind leader Carlos Checa (Althea Racing Ducati) with a brace of second places. The Spaniard, who has won four of the six races held so far this season, now comes to a circuit that on paper does not appear to be favourable to his Ducati. The last win for the twin-cylinder machine was in 2009, when Michel Fabrizio won race 1, but the 1098R could struggle on the long Monza straits, where the fours appear to have the upper hand. However Checa's superb form and the excellent overall performance of the Ducati in this early part of the season might help to tip the balance in his favour. For his part Max Biaggi, after a double win here last season, is raring to cut loose at Monza as last year the Italian set an all-time record top speed of 330.2 km/h down the long straights.

Just a stone's throw from the parkland track can be found the base of the Yamaha World Superbike Team, which has always had good results there. In the last four years at Monza, the R1 has won four times, three with Noriyuki Haga and one with Ben Spies. These results are a boost for Marco Melandri who will be aiming to go considerably better than a fourth place in race 1 at Assen and not lose too many points to Checa.

And still with the fours, the favourites at Monza could also include the three Brits: Jonathan Rea (Castrol Honda), Leon Haslam (BMW Motorrad Motorsport) and Leon Camier (Aprilia Alitalia Racing Team). Honda however has not won here since 2005, when Vermeulen took the spoils but Rea comes off the back of a win and a podium in the Netherlands. BMW are still looking for their first WSBK win and Haslam is giving his utmost to achieve it for the German outfit. Unfortunately Leon has only stepped onto the podium once, at Phillip Island, but last year he was second here for Suzuki. Camier is also on the right path this year and at Monza 2010 scored a couple of good results.

A return to Monza awaits BMW Motorrad Italia's former champion James Toseland (second last year), while Michel Fabrizio (Suzuki Alstare) will be counting on his GSX-R1000's previous glorious form – first with Neukirchner in 2008 and Corser in 2005, as well as Haslam's 2010 podium - to help project him to the top. The other men to watch on official machinery include the Kawasaki Racing Team trio of Chris Vermeulen, Joan Lascorz and Tom Sykes, with top privateers Jakub Smrz and Sylvain Guintoli (Effenbert-Liberty Ducati) and Noriyuki Haga (PATA Racing Team Aprilia) also anxious to get amongst the spoils.

The grid will be completed by Kawasaki Pedercini machines for Mark Aitchison and Roberto Rolfo, Italian Ayrton Badovini (BMW Motorrad Italia SBK), Maxime Berger (Supersonic Ducati) and the only wild-card entered at Monza, Fabrizio Lai (Echo Sport Racing Company Honda).

Points (after 3 rounds of 13): 1. Checa 132; 2. Biaggi 89; 3. Melandri 85; 4. Rea 79; 5. Haslam 68; 6. Camier 50; 7. Smrz 49; 8. Fabrizio 47; 9. Laverty 35; 10. Haga 34; etc. Manufacturers: 1. Ducati 136; 2. Aprilia 106; 3. Yamaha 97; 4. Honda 79; BMW 74; 5. 38; 6. Suzuki 47; 7. Kawasaki 43.

World Supersport
A crash at Assen for Luca Scassa (Yamaha ParkinGO) brought an end to the Italian's winning streak but has failed to dent his confidence. Scassa is still on top of the points stack, but now has an advantage of just three over Broc Parkes (Kawasaki Motocard.com) and five over team-mate Chaz Davies, who scored his first win in the last race. Robbin Harms (Harms Benjan Racing Team Honda) is lying fourth and David Salom (Kawasaki Motocard.com) fifth. Monza could see the return to the top of the Hondas, which so far this year have not won a race. The most successful Supersport team ever, Hannspree Ten Kate, have had some up and down results with Fabien Foret and Florian Marino, Frenchmen both, occasionally fighting for the top positions. Massimo Roccoli (Lorenzini by Leoni Kawasaki) hopes for a further improvement to move up on his seventh place, while two Brits who promised much at the start of the season, Sam Lowes (Parkalgar Honda) and James Ellison (Bogdanka PTR Honda) have both been knocked about somewhat by injuries and are yet to get into full Supersport flow.
Points (after 3 rounds of 12): 1. Scassa 50; 2. Parkes 47; 3. Davies 45; 4. Harms 37; 5. Salom 34; 6. Foret 20; 7. Roccoli 19; 8. Ellison 19; etc. Manufacturers: 1. Yamaha 75; Honda 52; Kawasaki 47; Triumph 9.

Superstock 1000
Last Sunday's win by Lorenzo Zanetti (BMW Motorrad Italia Superstock Team) in the CIV domestic championship has given fresh impetus to the team in view of the second round of the Superstock 1000 FIM Cup. Last year BMW dominated with Ayrton Badovini and this year they will try and repeat the feat with Zanetti and Sylvain Barrier, third at Assen. Other BMW S 1000 RR machines will be in the hands of wild-card Michele Magnoni (Baru Racing Team), second in 2010. In the Netherlands the win went to the Ducatis, which finished first and second in the hands of Davide Giugliano (Althea Racing) and Danilo Petrucci (Barni Racing Team), while Lorenzo Baroni (Althea Racing) finished fourth. Monza should also see a return to form by Kawasaki and Honda, with all eyes focused on the talented Australian Bryan Staring and Italian Marco Bussolotti (Pedercini Kawasaki).

Points (after 1 round of 10): 1. Giugliano 25; 2. Petrucci 20; 3. Barrier 16; 4. Baroni 13; 5. Staring 11; 6. Antonelli 10; 7. La Marra 9; 8. Ten Napel 8; etc. Manufacturers: 1. Ducati 25 ; 2. BMW 16; 3. Kawasaki 11; 4. Honda 10; 5. Yamaha 4.

Superstock 600
In the opening round of the Superstock 600 championship a Dutchman, a Frenchman and an Australian dominated proceedings, with Michael van der Mark (Ten Kate Junior Team Honda) taking the honours at his home track ahead of Romain Lanusse (MRS Yamaha Racing France) and Jed Metcher (MTM-RT Motorsports Team Yamaha). More of the same nail-biting action is expected on the high-speed Monza circuit, with this time a few top talented Italians thrown into the fray for good measure. These will include Bernardino Lombardi, fourth in the Netherlands for Martini Corse, team-mate Francesco Cocco and Riccardo Russo (Trasimeno Yamaha).

Points (after 1 round of 10): 1. Vd Mark 25; 2. Lanusse 20; 3. Metcher 16; 4. Lombardi 13; 5. Cocco 11; 6. Calero Perez 10; 7. Russo 9; 8. Duwelz 8; etc.

The weekend programme is completed with the second round of the European Junior Cup, reserved for youngsters on Kawasaki Ninja 250R machines. Please note our World Superbike race coverage will be a delayed by a few days this week as we will be at Monza in peron to cover all the racing, plys visit the Ducti factory in Bolona on Mondy, and attending the first ever Troy Byliss Racing Accademy at Imola on Tuesday. Additional details below. Ciao! - Jim Gianatsis, Editor
---
The higher spec KTM RC8R is now the only street legal superbike in their lineup at a more market competitive price of $16,495. Click to go BIG
2011 KTM 1190 RC8 R now just $16,499 and Race Spec Track Bike priced at $19,999
KTM has announced pricing for the company's absurdly sinister 2011 1190 RC8 R, and there's plenty to get excited about. The bike will now go for a full $3,500 cheaper than last year's model, which means that KTM has saddled the machine with an MSRP of $16,499. That number puts the 1190 RC8 R at the same price point as the prvious base 1190 RC8 (non-R), which KTM killed off for this year.
The 2011 1190 RC8 R packs 172 horsepower, thanks in part to its dual-spark ignition system that simultaneously increases power and fuel economy (up to 12 percent compared to the old design), and KTM says that the company's engineers threw in a heavier crank and flywheel to provide smoother acceleration. A minty-fresh ECU, new 52-mm throttle body and idle speed control cam are all part of the mix, too. The addition of the Akrapovic Evo 4 titanium exhaust from the KTM accessory catalog will up the power to 180ho like their Race Spec model.
Suspension wise, the 2011 1190 RC8 R wears a larger air chamber in the front forks and the rear spring rate has been adjusted for a more comfortable ride. There's even a new set of shifter controls. This now puts KTM's street legal Superbike model with similar specs in the same price range as its European superbike rivals, the Ducati 1198 and BMW's SS1000RR.
KTM is also offering a full-race version called the 1190 RC8 R Race Spec that foregoes a headlight, tail light and turn signals in favor of hardcore hardware like a full-titanium exhaust and a dizzying 180 horsepower from the same V-Twin. Expect to shell out $19,999 for the pleasure of twisting the throttle on that titan.
Officially announcing the KTM RC8 R Race Spec for the American market, we see that this track weapon comes with a bevy of extra items to help justify its nearly $20,000 price tag. Assembled at KTM Factory Racing Department, the RC8 R Race Spec comes with a Akrapovic Evo 4 titanium exhaust, slipper clutch, quick shifter, and upgraded suspension among other track-oriented goodies.
Along with a thinner headgasket, race air filter, and reprogrammed ECU, the 2011 KTM 1190 RC8 R Race Spec is good for 180hp and 97.4 lbsft of torque, which should be more than enough grunt to haul the 405 lbs (without fuel) bike down your favorite track, and embarrass the inline-four rider of your choosing. KTM has tapped its in-house suspension team at White Power to equip the RC8 R Race Spec with its WP 4618 race shock, while setting up the front forks for track use out of the box. Wheels are forged Marchesini aluminum hoops, with rubber being provided by Dunlop.You can have the 2011 KTM RC8 R Race Spec in any color you want, as long as its white with orange accents.
KTM RC8R Race Spec Superbike. Click to go BIG
---
Newest Fast Dates Calendar Kitten Taylor Gunnin
selected as an official InFront Superbike Grid Girl for Miller USA Race Weekend May 28-30th
Los Angeles,CA, May 1st 2011 - The FastDates.com Calendars, the world's premier brand of motorsports and pinup model wall calendars is excited to announce that beautiful Southern California model and actress Taylor Gunnin has been selected to accompany photographer publisher Jim Gianatsis to the Miller Motorsports USA World Superbike Race Weekend in Utah, May 28-30th to shoot the next edition of the Fast Dates World Superbike Calendar with all the top factory race team bikes. This marks Taylor's first shoot for the renown motorcycle pinup calendars which have seen some of the world's most beautiful models grace its pages together with the world's top racing and custom motorcycles. Celebrity models that have included Hollywood actresses and Playboy cover models Pamela Anderson, Jaime Pressly, Josie Bisset, LeeAnn Tweeden, Cindy Margolis, world's sexiest supermodel Joanna Krupa, along with other beautiful women like Miss Great Britain Nicki Lane and Miss Texas Robin Cunningham.
InFront Sports, producers of the World Superbike Championship, upon learning of Taylor Gunnin's attendance with Jim Gianatsis at the Miller USA race weekend, made a specific request that Taylor be one of their official grid girls for the race weekend. For additional information on the Fast Dates World Superbike Calendars and complete race coverage in the Pit Lane News section go to www.FastDates.com
And for more race information visit www.WorldSBK.com and www.MillerMotorsportsPark.com



Jim "The Greek" Gianatsis and the Fast Dates Calendar Kittens including Miss Graet Britain Nicki Lane (facing the camera) hanging with Troy Bayliss at the 2002 Laguna Seca World Superbike round.

Fast Dates does
World Superbikes with
Troy Bayliss in Italy!
May 1st - We're off to Italy this week for a jam packed 3-day press whirl! On Sunday May 8th I'll be taking in the action at Monza World Superbike.

Then Monday the 9th we have a special invite at NCR in Bologna that morning to see their newest exotic sportsportbike and tour their facility, then in the afternoon we visit the Ducati factory for a private press invite to meet the project designer of the Ducati Diavel at the factory and take a spin on the new bike.

On Tuesday 10th at Imola race circuit we'll be taking an exclusive 4-rider track day with 3-time World Superbike Champion Troy Bayliss aboard Ducati 1198SPs. Look for complete coverge here in Pit Lane News in the following weeks
Ciao! - Jim Gianatsis, Editor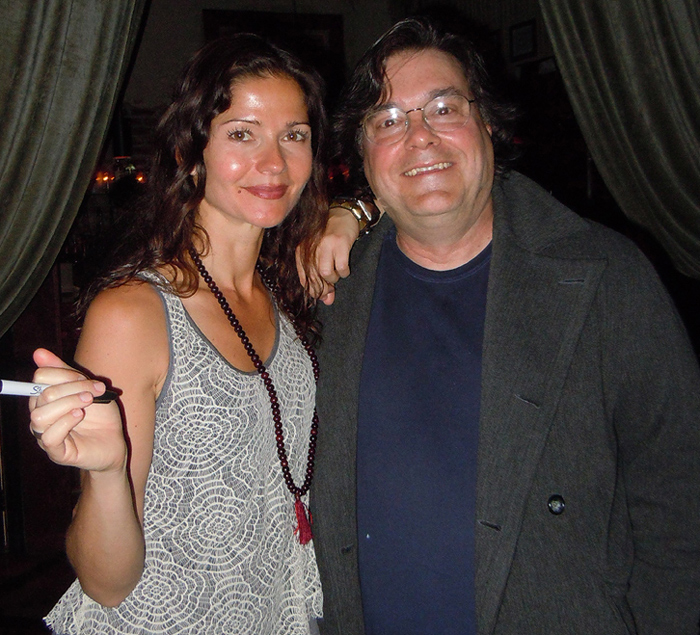 This past week editor Jim Gianatsis was seen hanging out at the Hotel Cafe music club in Hollywood with actress and singer Jill Hennessy, star of TV's 'LA Law' and 'Crossing Jordan'. Jill was performing music from her new record CD 'Ghosts In My Head'. You can find out more about Jill and her music on her website at www.JillHennessy.com
---
Pedrosa center stge at Estoril with Lorenzo and Stoner.
2011 FIM Road Racing World championship, Estoril Round 2 of 19
Pedrosa stalks Lorenzo for Estoril MotoGP Win
Brands Hatch, England, April 29- May 1st 2011 - Dani Pedrosa (Repsol Honda RC212V) won his first victory of the year in brilliant style at Estoril today, shadowing Jorge Lorenzo (Yamaha) for much of the race before moving ahead in the final stages. Pedrosa's 13th premier-class win and his first success at Estoril moves him to within four points of series leader Lorenzo with three of 18 rounds done.
Pedrosa's team-mates Casey Stoner (Repsol Honda RC212V) and Andrea Dovizioso (Repsol Honda RC212V) finished third and fourth, Dovizioso snatching his position from Valentino Rossi (Ducati) at the finish line. Hiroshi Aoyama (San Carlo Honda Gresini RC212V) rode well to seventh, but team-mate Marco Simoncelli (San Carlo Honda Gresini RC212V) was out of luck, falling on the first lap after starting the race from the front row.
The race got underway in cool conditions, with the track none too grippy following two days of rain showers. Lorenzo led the race from pole position chased hard by Pedrosa and the positions stayed like that for 24 laps, the two Spaniards just metres apart as Pedrosa watched and waited. Stoner had a huge moment exiting the very first turn, then Simoncelli highsided three corners later at turn four (the first left-hander), which also claimed Hector Barbera (Ducati). Simoncelli was battered and bruised, but otherwise unhurt.
Pedrosa didn't know what to expect because this was his first race since he underwent further surgery on the left shoulder he injured in last October's Japanese GP. Following last month's Spanish GP, surgeons operated to relieve pressure on a pinched artery that had been interrupting blood flow in the shoulder. The fact that Pedrosa was able to race to the finish without numbness or loss of strength seems to indicate that the op was a success, a huge relief for the former 250 and 125 World Champion.
Today's race was a masterful tactical display from the 25-year-old. On lap 25 he drew level with Lorenzo and out-braked him into the first turn. Twice in the next three laps he broke the lap record to give his rival no chance to counter attack. Pedrosa crossed the line 3.051s in front.
Stoner spent most of the race alone in third to bring home valuable points following his DNF at Jerez where he was knocked off by Rossi. The Australian has struggled all weekend to get his RC212V working perfectly on this bumpy, patchy racetrack and lacked some feeling during the race, especially in left-handers during the early stages. A further problem was a recurring back injury, which struck him mid-race, putting him in serious pain and discomfort. Stoner has had back problems following a crash at the 2003 Catalan GP.
If Pedrosa left his move to the late stages, Dovizioso left his until the final seconds of the race. The Italian shadowed Rossi from the first lap to the last, apparently unable to make any inroads into his compatriot. In fact he had been biding his time and he timed his attack to perfection, getting superb drive out of the final corner to beat Rossi by 0.025s.
Aoyama won an entertaining battle with rookie Cal Crutchlow, the pair swapping places several times before the Japanese finally prevailed on the final lap. Toni Elias (LCR Honda MotoGP RC212V) had a better race day than he expected. After struggling in practice and qualifying he was able to ride well, attacking Loris Capirossi (Ducati) in the final few laps to finish 11th.
Dani Pedrosa, Repsol Honda: 1st - "I'm very happy for today's win, but more than the win I'm happy for my condition and it seems that my surgery was finally successful. I was trying to rest my arm at times as it was cramping with 15 laps to go, I was riding behind Jorge and waiting for the numbness to come together with the loss of power, but it didn't come! I'm just so happy to see that the surgery has worked. It's been around six months with this and it's a big relief. For the race, I was riding at my best; Jorge is amazing here, always riding so smooth and fast. I was trying to stay with him and in the end I felt comfortable and tried to make a move and I was successful. I'm very happy to win here, it's my first win in this track and thanks to all the doctors, my physio and trainer because it's been hard work and finally we got a win."
Jorge Lorenzo, Yamaha 2nd - "I made a good start and I'm really happy for that then I pushed to my maximum to try to open the gap to Dani. Unfortunately today was not the day for that, he was too strong and consistent and at the end he was maybe fresher to push. Second is a good result, we have a lot of points from three races so I think we are in a good way to keep fighting for the championship. I want to thank my team who worked really hard this weekend to make sure we were as competitive as we could be."
| | |
| --- | --- |
| Casey Stoner, Repsol Honda: 3rd - "We had a pretty good start to the race, but Dani moved across and I had to back off so after that I was challenging Marco for third position in the first turn and he cut me off which I'm not so happy about, then in turn four he crashed and I lost the tow to Dani and Jorge. I didn't really have a lot of confidence in the first laps with the rear tyre, it didn't seem to want to work so well especially on the left side, and I nearly crashed a few times so I slowed down a little. Then during the race at some point, I felt my back completely lock up on me and I couldn't move for three or four corners, I was struggling to do anything and had no breath. I thought I had to go back to the garage, but thankfully within half a lap it eased up a little, got better and we managed to finish so I'm very happy to stay in third place today." | |
Andrea Dovizioso, Repsol Honda: 4th - "After a difficult weekend we had a good race with the best lap at the end and a good strategy to overtake Valentino. I was riding at the limit during the whole race and Valentino was stronger in two or three points so it was difficult to overtake him. I pushed hard to keep contact with him and at the very last lap I tried to overtake him at turn ten, even if I knew that it's a difficult corner to overtake. Then at the very last long corner I tried to overtake him inside, Vale closed the door so I tried to exit faster than him, I made it and I could overtake him in the straight with the draft. I'm happy of this result, but we are still too far from the first rider. We need to be competitive from the first day if we want to fight with Dani, Casey and Lorenzo so it's good to have a test tomorrow where we can work on set up and electronic system."
Valentino Rossi, Ducati Marlboro Team 5th- "Apart from Dovizioso, today went well! I'm joking, but Andrea obviously rode a race that was strategically perfect. I think he played with me a little, knowing that on the straight, he could probably beat me to the line. He couldn't pass me because I was strong on the brakes, so he had me do all the work for 28 laps before making his attempt, and he got me by twenty-five thousandths. Apart from that, the team and I are very happy, because it was a nice race and this, for the time being, is the best we can do. I started well, I made up several positions, and then I was very consistent, with decent times. I practically did the same lap from qualifying for 28 laps, so it's a good result. My only disappointment is that fourth would have been my best finish with the Ducati.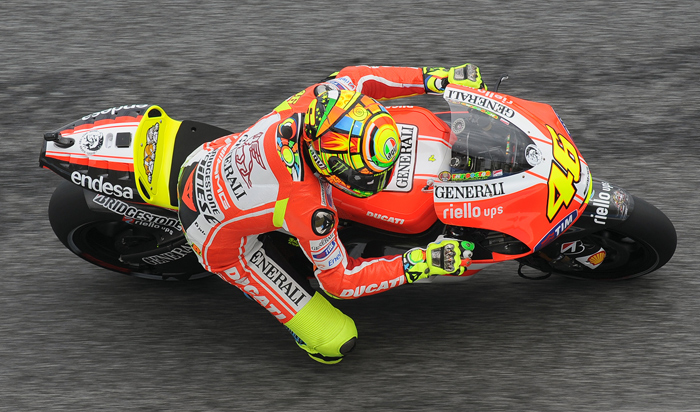 Anyway, another positive is that I'm physically well, as I'm missing just fifteen percent of my strength, but I think I'll be at 100 percent between Le Mans and Catalunya. As for the bike, there's certainly still work to do, but we're working together with the Ducati technicians. They're pleased with the data they have, and I'm seeing that what I get from the racing department works. It will take some time, but we're going forward. Tomorrow we'll have some new things to try, so let's hope that it's dry, and we'll see how it goes. We don't expect to solve everything in seven hours, just to continue down the path we've started on together."
Ben Spies, Yamaha DNF - "I am bitterly disappointed with today. After a lot of hard work by the crew this weekend we started the race with a very competitive set up and I was feeling good. When I noticed the tool hadn't been removed I tried to do it myself because it was right in there next to my brake lever. I managed to get it off but then this loose tube was flying around which was pretty scary. It really messed with my concentration as I was worried about taking out another rider in one of the corners and then I crashed. After the DNF at Jerez this was really frustrating as it was completely out of my control, nothing to it now but to move on and come back strong for Le Mans."
RESULTS MOTOGP RACE: (28 laps = 117.096 Km)
POS / RIDER / NAT. / TEAM / MOTORCYCLE / TIME / KM/H / GAP
1 / Dani PEDROSA / SPA / Repsol Honda Team / HONDA / 45'51.483 / 153.206 /
2 / Jorge LORENZO / SPA / Yamaha Factory Racing / YAMAHA / 45'54.534 / 153.036 / 3.051
3 / Casey STONER / AUS / Repsol Honda Team / HONDA / 45'59.141 / 152.781 / 7.658
4 / Andrea DOVIZIOSO / ITA / Repsol Honda Team / HONDA / 46'08.013 / 152.291 / 16.53
5 / Valentino ROSSI / ITA / Ducati Team / DUCATI / 46'08.038 / 152.29 / 16.555
6 / Colin EDWARDS / USA / Monster Yamaha Tech 3 / YAMAHA / 46'24.058 / 151.414 / 32.575
7 / Hiroshi AOYAMA / JPN / San Carlo Honda Gresini / HONDA / 46'30.232 / 151.079 / 38.749
8 / Cal CRUTCHLOW / GBR / Monster Yamaha Tech 3 / YAMAHA / 46'32.395 / 150.962 / 40.912
9 / Nicky HAYDEN / USA / Ducati Team / DUCATI / 46'46.370 / 150.21 / 54.887
10 / Randy DE PUNIET / FRA / Pramac Racing Team / DUCATI / 46'51.180 / 149.953 / 59.697
11 / Toni ELIAS / SPA / LCR Honda MotoGP / HONDA / 46'51.857 / 149.917 / 1'00.374
12 / Loris CAPIROSSI / ITA / Pramac Racing Team / DUCATI / 46'53.276 / 149.841 / 1'01.793
13 / Alvaro BAUTISTA / SPA / Rizla Suzuki MotoGP / SUZUKI / 47'15.853 / 148.648 / 1'24.370
Pole Position: Jorge LORENZO 1'37.161 154.951 Km/h
Fastest Lap : Dani PEDROSA 1'37.629 154.208 Km/h Lap 27
Circuit Record Lap: Dani PEDROSA 1'36.937 155.309 Km/h 2009
Circuit Best Lap: Jorge LORENZO 1'35.715 157.291 Km/h 2008
CHAMPIONSHIP POSITIONS TO DATE:
1 LORENZO 65, 2 PEDROSA 61, 3 STONER 41, 4 ROSSI 31, 5 HAYDEN 30, 6 DOVIZIOSO 30,
7 AOYAMA 28, 8 CRUTCHLOW 21, 9 EDWARDS 18, 10 BARBERA 14, 11 ABRAHAM 12,
12 ELIAS 12, 13 SIMONCELLI 11, 14 SPIES 10, 15 CAPIROSSI 9.
Bradl takes the lead in the Moto2 World Championship with a Win
Stefan Bradl (Viessmann Kiefer Racing-Kalex) took the lead in the Honda-powered Moto2 World Championship with a brilliant 0.147s victory over Julian Simon (Mapfre Aspar Team Moto2-Suter). Bradl, who won the season-opening Qatar race, led most of the 26 laps, only briefly losing first place to Thomas Luthi (Interwetten Paddock Moto2-Suter) and Andrea Iannone (Speed Master-Suter) who both fell. Yuki Takahashi (Gresini Racing Moto2-Moriwaki) completed the podium in third place.
With the track still damp in places from morning rainfall rain, Bradl led from pole, but soon came under attack from Luthi. The Swiss took the lead on lap four, only to slide off a few corners later. From there, Bradl fought off challenges from Kenan Sofuoglu (Technomag-CIP-Suter) and by lap 11 he had established a 1.4s lead. Next man to pressure the young German was Simon, who closed the gap down to a few tenths, just as Iannone arrived on the scene.
Iannone had made a typically spectacular charge through the pack, coming through from the fifth row of the grid to attack Simon and then Bradl to take the lead with a few laps remaining. But his hard charging had taken its toll on his tyres and he slid off at the chicane on lap 23, while just ahead of Bradl and Simon. The Italian, who had earlier established a new lap record, remounted to finish an unlucky 13th.
Iannone's downfall put Bradl back into the lead, and although Simon did his best to mount an attack during the last two laps, he never quite got close enough to attempt a pass. This was Simon's first podium of the year and his sixth runner-up finish in Moto2. Takahashi crossed the line six seconds further back. It has been a sad and emotional weekend for the Japanese star who lost his brother Koki in a road accident in Saitama, Japan, last weekend. Takahashi dedicated his race to his brother's memory.
Dominique Aegerter (Technomag-CIP-Suter) finished fourth, just ahead of Simone Corsi (Ioda Racing Project-FTR), for his best-ever GP finish. Pol Espargaro (Pons HP40-Pons Kalex) came through to win a thrilling four-way battle for sixth, a fraction ahead of Randy Krummenacher (GP Team Switzerland Kiefer Racing-Kalex), Alex Baldolini (NGM Forward Racing-Suter) and Mike Di Meglio (Tech 3 Racing-Tech 3).
The Moto2 action was fast and furious throughout and there were a number of fallers, including Marc Marquez (Team Catalunya Caixa Repsol-Suter) who took out Scott Redding (Marc VDS Racing Team-Suter) in the early stages. Marquez and Redding remounted to finish 21st and 25th.
MOTO2 RACE: (26 laps = 108.732 Km)
POS / RIDER / NAT. / TEAM / MOTORCYCLE / TIME / KM/H / GAP
1 / Stefan BRADL / GER / Viessmann Kiefer Racing / KALEX / 44'40.765 / 146.016 /
2 / Julian SIMON / SPA / Mapfre Aspar Team Moto2 / SUTER / 44'40.912 / 146.008 / 0.147
3 / Yuki TAKAHASHI / JPN / Gresini Racing Moto2 / MORIWAKI / 44'46.953 / 145.679 / 6.188
4 / Dominique AEGERTER / SWI / Technomag-CIP / SUTER / 44'57.587 / 145.105 / 16.822
5 / Simone CORSI / ITA / Ioda Racing Project / FTR / 44'57.841 / 145.092 / 17.076
6 / Pol ESPARGARO / SPA / HP Tuenti Speed Up / FTR / 45'06.721 / 144.616 / 25.956
7 / Randy KRUMMENACHE / SWI / GP Team Switzerland Kiefer Ra / KALEX / 45'06.867 / 144.608 / 26.102
8 / Alex BALDOLINI / ITA / NGM Forward Racing / SUTER / 45'07.098 / 144.595 / 26.333
9 / Mike DI MEGLIO / FRA / Tech 3 Racing / TECH 3 / 45'07.401 / 144.579 / 26.636
10 / Esteve RABAT / SPA / Blusens-STX / FTR / 45'09.842 / 144.449 / 29.077
11 / Claudio CORTI / ITA / Italtrans Racing Team / SUTER / 45'20.402 / 143.888 / 39.637
12 / Alex DE ANGELIS / RSM / JIR Moto2 / MOTOBI / 45'20.678 / 143.874 / 39.913
13 / Andrea IANNONE / ITA / Speed Master / SUTER / 45'23.231 / 143.739 / 42.466
14 / Ricard CARDUS / SPA / QMMF Racing Team / MORIWAKI / 45'28.147 / 143.48 / 47.382
15 / Axel PONS / SPA / Pons HP 40 / PONS KALEX / 45'28.171 / 143.478 / 47.406
Pole Position: Stefan BRADL 1'41.591 148.194 Km/h
Fastest Lap (New record) : Andrea IANNONE 1'42.026 147.562 Km/h Lap 14
Old Circuit Record Lap: Scott REDDING 1'45.456 142.762 Km/h 2010
Circuit Best Lap: Stefan BRADL 1'41.591 148.194 Km/h 2011
CHAMPIONSHIP POSITIONS TO DATE:
1 BRADL 61, 2 IANNONE 48, 3 CORSI 37, 4 LUTHI 36, 5 SIMON 36, 6 TAKAHASHI 27,
7 DE ANGELIS 26, 8 SMITH 20, 9 AEGERTER 16, 10 PIRRO 15, 11 ESPARGARO 10,
12 KRUMMENACHER 9, 13 CLUZEL 9, 14 RABAT 9, 15 BALDOLINI 8.
The next round of the 2011 MotoGP World Championship, the French Grand Prix, takes place at Le Mans on May 13/14/15.
---
There's more! Go to Pit Lane News Next Page

Also Visit: Fast Dates Calendar News • Iron & Lace Calendar News
Calendar Girl News • Meet the Models • Paddock Garage

Calendar Kittens, Paddock Garage, Screensavers, Iron & Lace Garage





MotorcycleSuperstore.com
Some of our Calendar Kittens can also at Playboy's website...



FREE! New Met-Art Model Galley Updated Daily - Stop Back Each Day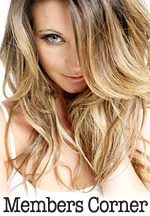 Hot Bikes, Sexy Kittens
Your Exclusive Grid Pass
also includes....
---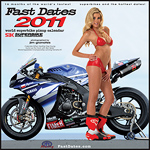 2011 Calendars!
with FastDates.com Calendar Kitten, Ducati Corse Grid Girl
and Playboy Playmate
Heather Rae Young!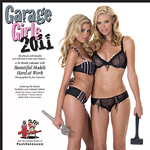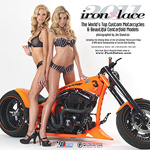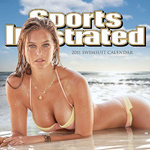 Click for even more Calendars!
---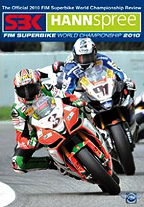 World Superbike Review
Click to find DVD Coverage of Every Year!
MotoGP Review
Click to find DVD Coverage of Every Year!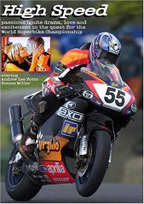 High Speed - the Movie
The best motorcyce racing movie ever made! Filmed on location at the World Superbike races , this an exciting romantic drama staring beautiful British actress Sienna Miller.
---
Melandri to make 'rookie' debut at Monza
Friday, 29 April 2011 11:36
Out of all the top riders in the 2011 FIM Superbike World Championship, Marco Melandri is the only one who is not entirely familiar with Monza, the traditional venue for the Italian Round. So the man from Ravenna will more or less be lining up for his debut race at the Autodromo Nazionale next weekend.
"I've actually only raced once at Monza, on a Honda 125 at the start of my career," declared the Yamaha World Superbike man. That was back in 1996 when Marco was just 14 years of age.
"I was without any experience whatsoever and I remember it being a very complicated weekend. I only did five laps in practice in dry conditions. At the start of the race it was raining and I crashed at the first chicane. Just as well that now it's different..."
So we can say that you've never really raced at Monza. How are you going to learn the track?
"I know that in these cases some riders go on the Playstation, but I'm not convinced it's much use. In my opinion it's not really worth watching the previous years' races either because you can't get much of an idea of the lines from the TV."
So what are you going to do?
"I'll wait for Thursday and then do a few laps on a scooter."
This will be the first time you'll be racing in Italy in World Superbike. What sort of emotions will you be feeling?
"For sure it'll be a very special Sunday for a lot of reasons. And Yamaha also has its base not far from Monza, so there'll be a dedicated grandstand. I'm counting on sending them all home satisfied..."
Toseland out of surgery and aiming to race r Monza
Thursday, 28 April 2011 10:38
James Toseland (BMW Motorrad Italia Superbike) has had his chances of returning to action at Monza boosted after he underwent a successful operation to remove the surgical pins in the right hand he injured in testing some weeks ago.
Said the double champion just hours after the procedure, "Everything has gone well and it took only just over an hour to get all the pins out. The doctor was really pleasantly surprised how fast the scar tissue on the ligaments has grown, really fast. He said everything is in position with my hand now and he manipulated it quite a lot to check. Now it is a case of getting strength and movement back because obviously it is really stiff. It is a case now of seeing how goes between now and next Thursday. I have physio booked every day with Isla Scott on the Isle of Man, and hyperbaric treatment, so I will do everything I can to try and make it strong enough and have enough movement to race at Monza. But if not Monza, then at Miller I should hopefully be fully fit again. I am going to play it day by day, but everything is in place and ready to rock and roll so I can be back racing when it is up to strength."
Toseland's injury was career threatening at one stage and only the quick intervention of his surgeon ensured that James would be in a position to recover well enough to continue his racing life. "I should get full strength and if not full movement then at least full use out of it to do my job. My surgeon Mike Hayton has definitely saved my career."
The immediate concern of Toseland is that the next circuit is Monza, which places particular stresses on the throttle and braking hand of any rider - first fully extended to pin the throttle wide open for long stretches, then frequently having to pull the brake lever during sustained braking from high speed into the many chicanes. "The right hand movement is so critical in racing as you have to pull the throttle back and also close it back fast enough to engage the brake for Monza at such high speed," explained Toseland. "I know what all the forces entail because I have ridden Monza for a long time now, so I know what strength I need. I am certainly nowhere near that now, but day-by-day it will get better and better and by next Thursday I will see what it feels like."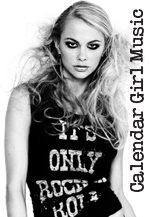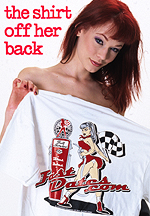 Order the Official
FastDates.com &
LA Calendar Bike Show
T-Shirts!
---
Kawsaki Team
Busted at the Border
Statement from Paul Bird Motorsport
Monday, 02 May 2011 15:00
Following media speculation, Paul Bird Motorsport can confirm that a quantity of banned substances had been deposited in a race transporter while the vehicle was in Holland attending the recent Assen World Superbike event.
The substances, along with a number of other illegal items, were discovered upon the vehicle's return to the UK at the port of Dover during a routine examination by HM Customs.
Naturally, the discovery came as a shock to the whole team, including those who were present during the search. The team are confident that no team member has any connection whatsoever with the items discovered. No one has been detained after the time of the search and all team members are able to undertake their normal duties.
There is no suggestion of the Paul Bird Motorsport Team being involved in illegal activities and no other team members have been interviewed following the incident. The team staff present at the time of the search and discovery enjoy the full support and confidence of the team and all involved are determined to offer their full cooperation to HM Customs in their ongoing investigations.
Understandably, the team are now taking stringent measures to increase the security of their vehicles as they travel throughout Europe in future. Despite the personal effect on the team, Paul Bird Motorsport will be attending the next World Superbike event at Monza, Italy at full strength and with a determination to focus on the Championship.
Ducati MotoGP Team Tests Bike Changes after Jerez race
Monday May 02 2011 - A long, intense day of testing following the Portuguese Grand Prix allowed Valentino Rossi and Nicky Hayden to try various updates that were prepared by Ducati's racing department.
The two Ducati Marlboro Team riders concentrated mainly on finding a setup with updates that were made to the frame, which both of them pronounced promising when the test was concluded.

After several runs spent finding a base setup, Valentino Rossi consistently lapped in the 1:37 range. Nicky Hayden also liked the new chassis, and by the end of the day, he had dropped his time under 1:38.

Valentino Rossi (Ducati Marlboro Team), 5th, 1:37.382 (82 laps)
"It was a positive test because the new updates were immediately better. The bike was more sensitive to changes made to the front, which makes it easier to work on a setup that works better for me. I realized that as soon as I got on the bike and then, over the course of the following hours, we constantly progressed. We also had an engine with a slightly smoother power delivery that I liked a lot. We'll start using it when the rotation plan allows it. I liked the tyres that Bridgestone had us try, they seemed very good. Of course the other riders also made great progress, and the less positive about today is the gap to the front on my best lap. Anyway, everything that the Ducati technicians brought worked, and that means that we're on the right path. We have to continue working, but today's test gives us confidence."

Nicky Hayden (Ducati Marlboro Team), 9th, 1:37.463 (89 laps)
"We were lucky to get a really good day with the weather. We improved, because I consistently went a lot faster than in qualifying, but it looked like everybody else improved too. I did my best time on the 2012 tyres, so Bridgestone made a nice step there. I got on the updated chassis after lunch, and it had a better feel over some of the bumps, and still good stability under braking. The updated engine made the bike a little smoother, and I liked it overall."
Ducati Experience 2011
Test Ride Tour
Ducati North America Offers a Unique Brand Experience Surrounding the Diavel and Multistrada 1200

Cupertino, Calif. (19 April 2011) – Ducati North America announces today the Ducati Experience Tour, which offers all motorcyclists the chance to experience Ducati's most innovative and exciting models: the Diavel and the award-winning Multistrada 1200.

The Ducati Experience Tour starts with a walkthrough of each model's unique features, is highlighted by a spirited hour-long ride and concludes with a fine Italian espresso. Ducati designed the Experience Tour to fully demonstrate the potential of these two game-changing motorcycles. Attendees will have the opportunity to experience and understand the technological innovations of the Diavel and the Multistrada 1200 first hand as Ducati staff guides them through these two magnificent motorcycles. The program will feature a limited number of attendees in order to ensure an intimate experience.

Interested riders can either contact their local participating Ducati dealer or visit the www.ducatiusa.com website for more information. The Ducati Experience Tour will run from May through September in major metro areas across the United States, with the following calendar of events:
• May 7-8: Los Angeles / OC
• May 14-15: Dallas / Fort Worth
• May 21-22: Chicago Metro
• June, 11-12: Denver Metro
• July 9-10: Seattle Metro
• Aug6-7: Washington DC Metro
• Aug 13-14: New York City
• Sept 24-25: Central Florida
Edelweiss
Best of Australia Tour
Oct 24th - Nov 10th 2011
AT ONE GLANCE: DATE: October, November | START/FINISH: Melbourne/Cairns | DURATION: 18 days vacation, 16 riding days | ROUTE: Total distance 2800-3400 miles (4470-5500 km). Daily rides 125-280 miles (200-450 km). Daily route 1 runs on paved roads only. Daily route 2 runs on good asphalt roads with short parts on natural surface roads. | ACCOMMODATIONS: Comfortable middle-class hotels with a local touch. | REST DAYS: Sydney, Brisbane, Cairns | SPECIAL FEATURES: Great riding in the Australian Alps, city life in Sydney, the outback, endless beaches, kangaroos and crocodiles. | HIGHLIGHTS: Melbourne, Great Ocean Road, Great Alpine Road, Sydney, Blue Mountains, Great Barrier Reef,
Atherton Table Land


You will explore the eastern part of Australia, experience every variety of landscape you can think of, and in addition you get to explore two fascinating cities – Melbourne and Sydney! We start in Melbourne and head southwest to the Great Ocean Road – what a ride. Steep cliffs with stunning rock formations accompany us for over 100 miles. On the second day we go north to the Australian Alps, where some peaks reach higher than 6,000 feet, and excellent motorcycle roads. Canberra, the capital, is our next destination. In Sydney we will have our first rest day and it will be hard to decide what to do.

Sydney is an extremely lively city and Darling Harbour, the Opera House and the Harbour Bridge are only some of the many attractions. A rest day ride to the Blue Mountains with scenic roads and waterfalls is also an option. On our ride north to Brisbane, we have the choice every day between the coast with its endless beaches, and the Great Dividing Range, which offers a taste of the "outback" and some beautiful National Parks. In Brisbane we will have our second rest day. The Sunshine Coast and the Gold Coast, both with superb beaches, are just out of town. What do you think about a rest day at the beach? Colored Sands National Park, a sandy beach with many different colors, as the name implies, is one stop on our way north. Over Rockhampton we head to Proserpine. This part of Queensland is famous for the great Barrier Reef, the largest coral reef in the world. But snorkeling has to wait until our rest day in Cairns. Going from Ingham to Cairns, we will visit the highest waterfall in Australia, the Wallaman Falls, which boasts a 278 meter drop.

Our last day on the trip will be the rest day in Cairns, where you will have time for the Great Barrier Reef or for a really nice ride to Atherton Table Land, a unique tropical landscape with gorgeous waterfalls, and to Daintree River National Park, where you can explore dense rainforest and enjoy spectacular views over the coastline. After these 16 riding days it is hard to say good bye to Australia and the friendly people living there.
Tour Details:
EdelweissBike.com
Carl Foggy and James Whitman announce Charity Chat Show Tour in England with charity partners
Thursday, April 14, 2011 - World Superbike Champions Carl Fogarty and British Superbike star James Whitham have announced the charities that will benefit from next month's Foggy and Whit: Givin' It Gas chat show tour.

The pair will be raffling off a superb selection of prizes for a different local charity in each of the six locations.

The list of charities chosen by Carl and James is:
May 9th - Camberley – Shooting Star Hospice
May 10th - Taunton – Go Commando
May 11th - Worthing – St Barnabas House Hospice
May 17th - Newark – The Lincolnshire and Nottinghamshire Air Ambulance
May 18th - Cheltenham – Severn Freewheelers (Blood Bikes)
May 19th - Peterborough –
Riders For Health
Prizes include:
* A chance-of-a-lifetime flight with James in his private plane! (Winners from each venue will be entered into a prize draw at the end of the week.)
* Selected Carl Fogarty Red Torpedo merchandise
* Kiddimoto goodies
* A signed James Whitham autobiography
* Ducati prizes
And many more…!
Carl said: "Last year we managed to raise nearly £10,000 for local causes, which was a tremendous effort from our audiences. This year we are doing six nights in May and hopefully another six in September so we aim to double that total."

James added: "One of the best thing about last year's tour was being able to help these local causes in some small way. As ever, the motorbike fraternity proved to be very generous and we are lining up another great selection of prizes."

On-stage chat and questions will last around two hours, with the charity prize draw taking place during the interval.
For more information about how to buy tickets for the tour
visit www.foggyandwhit.co.uk