The 1000's are back! Valentino Rossi Rides the Ducati GP12 for the First Time
Friday April 08 2011 Jerez, Spain - Valentino Rossi took his first laps aboard the Ducati GP12 Friday morning on the Andalusian circuit in Jerez de la Frontera on a day that was sunny and warm (29° air, 41° track; 84° and 106° Fahrenheit, respectively), with the only imperfection being a strong wind. The Italian took to the circuit a few minutes after 11:00 and did a first run of six laps. With that outing having been completed with no problems, the work continued apace for the entire day, by the end of which Valentino had turned 50 laps.
Vittoriano Guareschi, who had worn his riding leathers on Thursday to initially set up the bike before Valentino's arrival, today looked after Valentino's test, participating together with Filippo Preziosi in all of the mini-briefings between the various runs. Meanwhile, Franco Battaini carried out a test of the GP11, working with the electronics and chassis settings.
"I'm happy," Valentino Rossi said after the test. "I like the GP12. In my opinion, it's more enjoyable, more fun to ride. It was the first time we had it on the track, so we had some work to do, but the engine is nicer. It's a lot of fun, and you can do some nice slides. It's the bike we'll ride next year, so it was very important—and also very nice—to be among the first to take it on the track."
"We chose to have our factory riders—today Vale, tomorrow Nicky—try the bike beginning with its first test, because we think their feedback is essential for starting us on the right path for the early development," Filippo Preziosi said. "To be able to work with Vale for a full day is more than any technician could ask. We gathered considerable feedback that we'll translate into further design and development for next year's bike. The positive thing is that the technical choices made for the GP12 in the initial planning phase, in 2010—and I'm referring primarily to the engine, which is still a big-bang, and to the rear end—were endorsed by Valentino. This gives us great satisfaction, and we're optimistic about the work that still remains to be done. We know that our competitors are also working hard and developing their 2012 bikes, but that just makes the challenge better."
Editor's note: This Ducati Corse press release made no mention of what displacement size engine was in the new GP12 bike. The new MotoGP rules beginning with 2012 allows teams the choice of staying with the current 800cc displacement prototype engines, or increasing displacement to 1000cc with a small 3kg weight penalty, 150 kg (up to 800cc) and 153 kg (over 800cc), and and engine bore limit of 81mm to control RPM, and hence horsepower on thr bigger displacment engines. The production Ducati Desmosedici D16 1000cc bike has an 86mmm bore.
Rossi's team mate Nicky Hayden got to ride the bike the day after Rossi, and he did let it slip to the press that the new bike is a full-on 1000cc machine.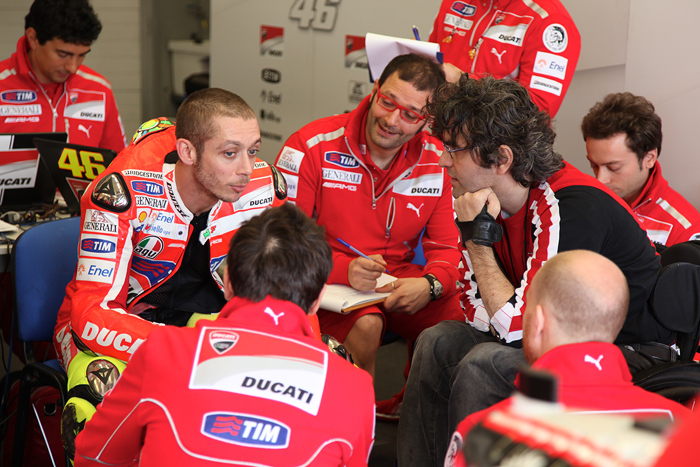 ---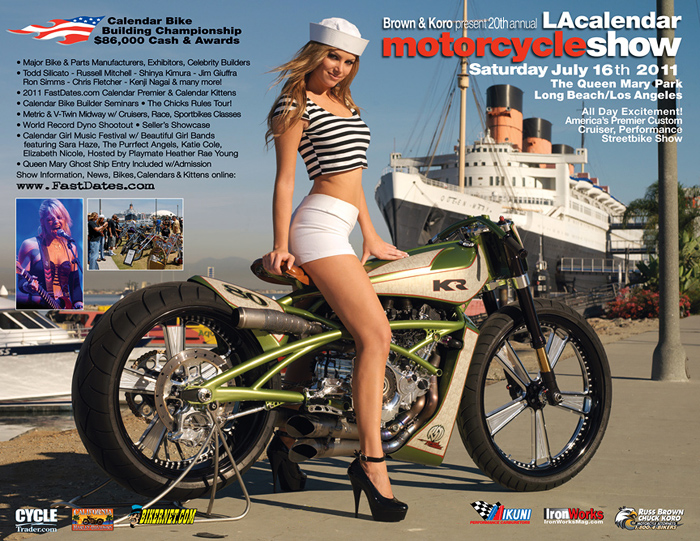 20th Anniversary Celebration! A New Location, a New Show Day,
and Lower Admission Prices as the 2011 LA Calendar Motorcycle Show & Calendar Gir Music Festival,
Saturday July 16th 2011 the Queen Mary Seawalk Village, Long Beach
Celebrity Builders AFT Customs, Jim Nasi
Bike Premiers for 2011 LA Calendar Motorcycle Show July 16th
Los Angeles, CA, April 11th, 2011 - The 20th annual Los Angeles Calendar Motorcycle Show presented by Russ Brown Motorcycle Attorneys, America's premier custom, cruiser, performance streetbike event returns to the Queen Mary in Long Beach, CA on Saturday July 16, 2011. The Show features many of the world's top Pro and Amateur custom street bike builders in attendance with their newest 2-wheeled creations of rolling art to compete in the Calendar Show Bike Building Championship for cash and awards including the coveted Best of Show Trophy. Making a return to this year's Show are two legendary custom bike builders which have been featured in the popular FastDates.com Iron & Lace Custom Motorcycle PinUp Calendars over the past 20 years.
Jim Giuffra (middle) and the AFT Model Agency girls took 1st Place Metric custom at the 2010 Calendar Show, joined from left to right by singer/songwriter/actress and hostess Elizabeth Nicole, magician Krystan Lambert, Keith "Bandit" Ball, magician Krystan Lambert, Keith "Bandit" Ball, Calendar Kittens Melody Schuster and Candise Lakota.

Builder Jim Giuffra and the AFT Customs Motorsports Models return to this year's Calendar Show on a 4-year winning streak which has already seen them take home a Best of Show and three 1st Place Metric Custom titles. All of the custom bikes emerging from AFT Customs shop in Jackson, CA, are the creation of shop owner Jim Guiffra, but are hand craft from the ground-up by the beautiful motorsports savvy trade show models represented by the AFT Modeling Agency. In fact two of the girls, Cyndi and Kristen, recently returned from Miller Electric Welding's corporate headquarters in Wisconsin where they received their TIG Welding Certifications. All of the Agency's girls are fully versed in motorcycle tuning, repair,and custom bike fabrication, making them the perfect spokes models for motorsports manufacturers at trade shows and consumer events.
AFT Customs will be premiering two new customs at this year's Calendar Show. "'Senthoh' is based on a 1975 Honda CB750 SOHC, my first streetbike in high school and the first bike I ever customized, " explains Giuffra. "The name in Japanese means 'beginning' both for me as a builder back then, and for the AFT girls today. I'm keeping the bike's specification quiet for now, but I will tell you it is a cafe racer."
"Our second bike premiering is named 'Azumati' - its a VT750 Bobber/Street tracker being built on commission for the Jackson Rancheria Indian Casino. Asumati is a Miwuk Indian word meaning grizzly bear, the monarch of the forest. In Miwuk stories the bear is a symbol of great strength and courage. This bike will be just as fierce with a Yamaha R1 front end, Race Tech Piggyback Rear Shocks, a hidden radiator, CR450 front hub and brake."
The AFT Customs bikes are sponsored by suppliers: Miller Welding, Race Tech, Works Connection, Avon Tyre, Bell /Easton, Dyna Tech, Joker Machine, Grip Ace, Beringer Brakes, JE Piston, Web Cams, Clear Water Lights, Moto Master, Shorai Batteries, Leo Vince, Joker Machine.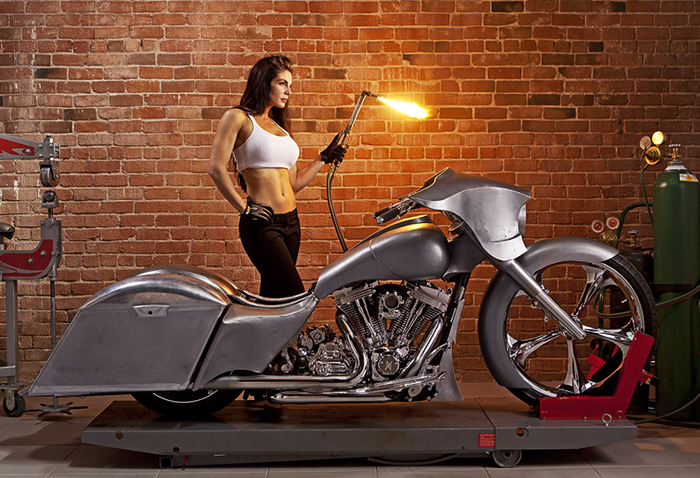 Jim Nasi Bagger "Steel"
Legendary custom bike builder Jim Nasi out of Phoenix, AZ, makes his long anticipated return to the the West Coast and the Calendar Show this year. Jim will be premiering an all-new radical Custom Bagger that is so cutting edge - like all his show bikes, it has already been scheduled for a coveted Iron & Lace Calendar shoot even before being completed.
Other Exciting Calendar Motorcycle Show activities during the weekend include the Horsepower Dyno Shoot Out, Calendar Bike Building Seminars, world premier of the new 2012 FastDates.com Motorcycle PinUp Calendars with the beautiful Calendar Kittens. And the Calendar Girl Music Festival headlining with the band Frentik and its singer Emily Jaye who will be hosting the Awards Festivities with BikerNet.com's Keith "Bandit" Ball and Calendar Show producer Jim Gianatsis.
Join the LA Calendar Motorcycle Show for a New Location, a New Show Day, and Lower $20 Admission Prices as the Show celebrates its 20th Anniversary! The event moves from the traditional Queen Mary Event Park of years past, now dockside next to the historic Queen Mary ocean liner on Saturday in the exciting Seawalk Village which replicates an old British seaside town for a step back in history. This is one of the world's premier motorcycle events featuring major motorcycle and parts manufacturers, top name builders, selected exhibitors, product and apparel vendors.

Russ Brown Motorcycle Attorneys present the Los Angeles Calendar Motorcycle Show with Associate Sponsors: Iron Works Magazine, Mikuni Carburetors, Blanco Basura Beer, Bikernet.com, Meguiar's Car Care Products, and the FastDates.com Website & Calendars.
For additional LA Calendar Motorcycle Show & Calendar Girl Music Festival details visit http://www.FastDates.com/BIKESHOW.HTM
---
New Track Ready 2011 Triumph Daytona 675R
In World Supersport competition, Triumph's beautiful 675cc 3-cyclinder has proven itself to be more than competitive againss the Japanese 600cc 4-cylinder bikes and Ducati's 848cc 2-cylinder. Now new for 2011, Triumph presents the ultimate road and trackday bike: the Daytona 675R. Taking the already sublime Daytona 675 as its base, Triumph's engineers worked in conjunction with Swedish suspension specialists Öhlins to create a machine that would really be appreciated on the circuit by expert riders. And at a suggest retai price in the USA of just $11,900 (just $400 more than a GSXR 600) the new R-model is the lowest priced full Ohlins and Brembo Monoblock Brake equipped sportbike on the market by thousands of dollars. And the only bike in the Supersport class with clutchless electronic Quick Shift.
Here's what's new on the Daytona 675-R compared to the base 675 model:
• Factory-fitted Öhlins suspension as standard
• Unique Daytona 675R graphics and livery
• Factory-fit quickshifter and Brembo brakes
• 125PS, 72Nm, three-cylinder engine from award-winning Daytona 675
• Two year unlimited mileage warranty as standard

Öhlins contributed its revolutionary 43mm NIX30 forks, usually only found on the racetrack or ultra-exotic Italian machines, and its MotoGP developed TTX36 rear suspension unit, while radially-mounted monoblock calipers and radial master cylinder from Italian specialist Brembo
were specified to ensure the Daytona 675R also has class-leading stopping power. Further track-spec items included as standard on the Daytona 675R include a standard-fit quickshifter and a host of carbon fibre bodywork, including hugger, silencer heat shield and front mudguard. The Daytona 675R also utilizes the Daytona 675's comprehensive instrumentation, which includes a lap timer and programmable gear change lights.

Mechanically the Daytona 675R is identical to the standard Daytona 675, delivering 125PS at 12,600rpm with a class-leading 72Nm of torque making the Triumph engaging and flattering to ride quickly.


Visually, the iconic gold Öhlins suspension units make the Daytona 675R stand out from the pack.Sporty new graphics include a unique Triumph tank script, while the special colour scheme further confirms the Daytona 675R's premium status. The sparkling Crystal White bodywork is contrasted with a race style black belly pan and distinctive red subframe.

A range of official Triumph accessories are available for the Daytona 675R, including an Arrow slip on silencer, race style CNC machined levers and single seat cowl.Triumph Daytona 675
Triumph introduces updated Street Triple and Street Triple R
Triumph has given its best selling Street Triple and Street Triple R (pictured below) models a comprehensive makeover for the 2011 season. The new models feature a host of detail and visual improvements, including the adoption of the striking new headlight design shared with the iconic Speed Triple.
As well as the aggressively styled headlights, the award-winning Street Triples have been given a more contemporary look and higher quality feel through the adoption of several key components, offering increased value with no increase in the retail price.
New colour options and sporting graphics give the class leading middleweight a whole new look. Both models feature the new style Triumph sports script on the tank, debuted on the new Daytona 675R, as well as a stylish new 'Street Triple 675' logo. As part of Triumph's policy of adding value to its products, the standard model features three metallic paint options at no extra cost (Crystal White, Phantom Black and the distinctive new Imperial Purple), with the higher-specification 'R' available in Diablo Red, Crystal White and Phantom Black (with gold wheels).
Both models have been dechromed with brushed steel exhaust headers, heel guards and silencers replacing the previous polished items, while new handlebar clamps, machined detail on the handlebar end weights and redesigned headstock infills add a further touch of quality to the class leader. The standard model also benefits from the same high quality aluminium handlebars, as fitted to the Street Triple R, while both variants feature Triumph's comprehensive latest specification instrument pack.
Mechanically the 2012 Street Triples remain unchanged, with their punchy 675cc three-cylinder engines delivering a class leading 106PS at 11,700rpm, with 68Nm of torque at 9,200rpm. Both the Street Triple and Street Triple R share the same lightweight frame which, like the engine, is derived from the Daytona 675 supersport machine. The Street Triple R is further enhanced by higher-specification, race-track inspired brakes and suspension.
---
There's more! Go to Pit Lane News Next Page

Also Visit: Fast Dates Calendar News • Iron & Lace Calendar News
Calendar Girl News • Meet the Models • Paddock Garage

Calendar Kittens, Paddock Garage, Screensavers, Iron & Lace Garage





MotorcycleSuperstore.com
Some of our Calendar Kittens can also at Playboy's website...



FREE! New Met-Art Model Galley Updated Daily - Stop Back Each Day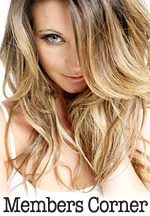 Hot Bikes, Sexy Kittens
Your Exclusive Grid Pass
also includes....
---
Big Dog Motorcycles is No More - in Foreclosure
Once the Biggest Custom Bike Manufacturer is Gone
along with many others that Rode the Housing Boom

Curtesy Dan Voorhis, The Wichita Eagle, April 8th - Big Dog Motorcycles, the high flying beneficiary of last decade's go-go economy, is dead.
Intrust Bank foreclosed on the company at 1520 E. Douglas on Wednesday, and now owns the company's remaining assets. Founder Sheldon Coleman Jr. has dissolved the corporation.
Coleman has formed BDM Performance Products and is bringing over the 22 remaining Big Dog employees, said Mike Simmons, the new company's president.

The company will supply parts, accessories and gear for the more than 25,000 Big Dog motorcycles. The operation will be based in Big Dog's former service and research and development buildings and the former Johnstone Supply building, just east of downtown.
Simmons said the move will happen as soon as possible, but could take weeks, he said.
The company informed many of its dealers this week that it is shutting down.

Big Dog Motorcycles of Tampa dealer William "Tank" Sherman said his biggest concern was whether the company would honor the warranty claims of Big Dog dealers and customers.
The answer, Simmons said, is no. Big Dog Motorcycles has dissolved, along with any claims and debts.

While there have been some hard feelings as business has soured, he said, the company hasn't ruined its relationship with its dealers.

"We've been up front about the business and more than fair with our (dealer) network," he said.
It's been a crushing finale for a company that rode the spectacular rise of the housing boom.

Coleman — heir and once CEO of the Coleman Co. —started customizing Harleys in his garage in 1994. He quickly moved into production, selling 100 by 1996.
The market seemed insatiable. The company saw its annual growth rate hit as high as 80 percent.

In 2005, at the height of its popularity, the company built more than 5,000 bikes, had more than 300 workers and more than $120 million in revenue.
That year it held its first Tornado Rally, which brought thousands of Big Dog aficionados to Wichita. Coleman bought 106 acres on Greenwich Road with the expectation of possible expansion.

The housing and credit booms created tremendous windfalls for homeowners and homebuilders. Luxuries suddenly became affordable — or at least could be financed — and those included the $30,000 to $40,000 gleaming, stylish, powerful V-twin rockets made by Big Dog.
The models often were bought by men in their 30s and 40s suddenly flush with cash who wanted something with more pizzazz than a Harley-Davidson.
Company officials once said that one of their key customers were the small building contractors so busy in Florida, California, Nevada and Arizona, where the housing boom and bust was most prevalent.

The first layoffs came in early 2007 after disappointing sales. Sales continued to drop and more layoffs followed. Coleman started borrowing to keep the operation running — but the slump was just too long and too deep.

When asked whether he thinks a Big Dog-like motorcycle manufacturing company would ever be resurrected, Simmons wasn't interested in speculating. The present is too complicated and painful.
"I can't predict the future," he said.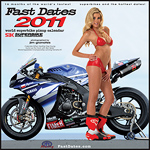 2011 Calendars!
with FastDates.com Calendar Kitten, Ducati Corse Grid Girl
and Playboy Playmate
Heather Rae Young!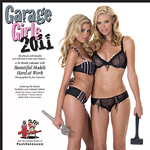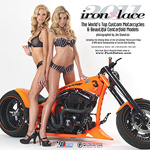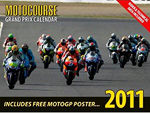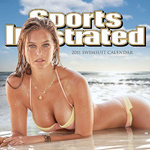 Click for even more Calendars!


2011 SI Magazine
Sports Illustrates Swimsuit
---
MotoGP now offering Races and Video on Demand on iTunes
MotoGP has been publishing content on iTunes since 2006 when it launched the free After the Flag programme and Official Podcasts. Dorna Sports has increased its offerings with new programmes now available at the iTunes video store, such as Race Highlights, Documentaries and MotoGP Classics.

This content can be accessed through any iTunes compatible device, such as the iPad, iPhone, iPod and any computer.

The MotoGP Classics section features a classic premier class race from each season starting in 1992 up to and including the 2008 Championship, reliving such epic moments as the famous Rainey v Doohan battle from Catalunya 1992, Rossi v Gibernau from Jerez 2005, or Rossi's sensational victory on his Yamaha debut in Welkom 2004. All the races have been specially re-mastered for optimum quality.

Also on offer are Highlights from every race in 2010, with the ones for 2011 being made available after each race. The opening round of the season at Qatar is already on offer, following a thrilling first race which saw Casey Stoner hold off reigning World Champion Jorge Lorenzo and team-mate Dani Pedrosa for a winning start to the year. Each 52min programme will also be available in High Definition.

The Documentaries soon to be available through iTunes are "A-Z of MotoGP", a programme looking at the riders and factories who have contributed to the glorious history of the championship, as well as the low-down on the latest rules, regulations and racing techniques and technology, "MotoGP Riding Secrets" and "Jorge" a journey with the 2010 World Champion to his greatest sporting moment. "Jorge" is also available in HD.

MotoGP Classics, the first of its new iTunes content, was launched on March 7th in five territories; UK, Australia, Germany, France and Canada. This was followed in the lead up to the 2011 season with MotoGP Documentaries and 2010 Highlights, prior to the availability of the 2011 Highlights in HD themselves.

The MotoGP classics, Documentaries and Race Highlights can be purchased from as little as £1.89/€2.49 for each programme.
Chip Yates on Electric Superbike to take on Electric Pike's Peak
Apr 1st - Competitors at this year's Pike's Peak International Hill Climb will have a new opponent in the field: Chip Yates plans to take the hill on a 240-horsepower electric bike.
The electric superbike based on a Suzuki GSX-R750 isn't the first electric to participate in the event - set for June 29 this year – but it's the beefiest.

"The course is almost completely paved, but I will be challenged by several miles of dirt in the middle of the climb," Yates told Wired. "I'll be calling on my previous SCCA Pro Rally driving experience to get safely through the lower grip sections. Our engineers are busy developing new traction control software and mapping that will automatically adapt based on my position on the mountain."

Despite the bike's 585-pound weight, Yates says it has several advantages, including producing 365 foot-pounds of torque. And altitude is no obstacle for an electric.

"Our superbike makes 240 horsepower at sea level and 240 horsepower at 14,110 feet," he says. "We do not suffer any power loss due to elevation, while gasoline-powered vehicles will lose around 30 percent of their power at the top."
New Yamaha Racing Websites:
• 50th Anniversay of MotoGP Racing Website
and
• Yamaha MotoGP Team Website
Rebirth of Yamaha Factory Racing's new media website.
The revolution of the Team's media portal sees it become a state of the art interactive media resource delivering an enhanced online user experience. YamahaMotoGP.com will continue to provide up to date news releases, Team information and images for all the racing Media needs along with exclusive interviews with Yamaha Factory Racing members.

The site is now embedded with Yamaha Factory Racing's social media activities (Facebook/Twitter/YouTube: 'yamahamotogp') and features live Twitter feeds enabling users to view the latest tweets from a number of sources including riders Jorge Lorenzo ('Lorenzo99') and Ben Spies ('Benspies11') and connect directly to the Official Yamaha MotoGP Facebook community.

An extensive archive provides background information and historic details of the Team's past racing activities.To mark the launch the site will feature new exclusive interviews with riders Jorge Lorenzo and Ben Spies and Yamaha MotoGP Group Leader Kouichi Tsuji.

The public will now be able to access the Team's media website for the first time. This new facility allows them to step inside the world of Yamaha Factory Racing, follow races and practice sessions and stay informed of their favourite rider activities both on track and away from racing as they travel the world as ambassadors for Yamaha.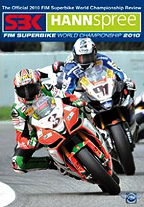 World Superbike Review
Click to find DVD Coverage of Every Year!
MotoGP Review
Click to find DVD Coverage of Every Year!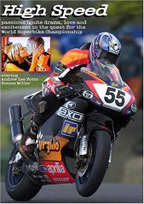 High Speed - the Movie
The best motorcyce racing movie ever made! Filmed on location at the World Superbike races , this an exciting romantic drama staring beautiful British actress Sienna Miller.
---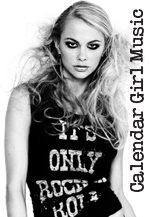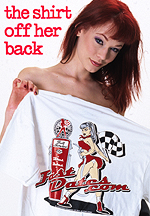 Order the Official
FastDates.com &
LA Calendar Bike Show
T-Shirts!
---
Miller Motorsports Park Introduces The BigM Weekend
Memorial Day World Superbike Weekend Event Re-branded

TOOELE VALLEY, UTAH Feb 24th, 2011 — Miller Motorsports Park has renamed its Memorial Day weekend event as The BigM Weekend to better reflect the range of activities taking place.

"This event has morphed and grown over the years into much more than a race," said Bryan Miller, Assistant General Manager of Miller Motorsports Park, "and we felt it needed a name that encompassed its many facets. We decided that The BigM Weekend was the perfect name, since the event includes motorcycles, music, military and Memorial Day, all at Miller Motorsports Park."

The May 28-30 weekend will include the USA Round of the FIM Superbike World Championship, plus support races from AMA Pro Road Racing including the National Guard Superbike Championship, the Daytona SportBike Championship, the Vance & Hines XR1200 Championship and the Larry H. Miller AMA SuperSport Challenge.

In addition to the on-track action, there will be a variety of off-track entertainment and displays for the entire family to enjoy. Based on the successful rock concert featuring Styx, Foreigner and Kansas at last year's event, this year the track will have another concert on Saturday night (artists to be announced at a later date). Track officials are contemplating a Sunday-night concert as well.

To honor America's military during the Memorial Day celebrations, all branches of the armed forces will have interactive displays onsite throughout the weekend, and military personnel will receive a 50-percent discount on event tickets. Carrying over another popular feature from 2010, a Tribute Field of 2,011 American flags will be erected in the track's infield. Fans will be able to sponsor individual flags to honor friends or loved ones who serve or have served in the military. On Monday, May 30, an Air Force flyover to honor our armed forces is planned just prior to the start of the Superbike World Championship races.

All tickets to The BigM Weekend will include paddock access, so fans will be able to get behind the scenes to see the teams working on their race bikes and visit a huge variety of vendors and displays. The Miller Kart Track will be open for kart rentals and stunt riders will perform throughout the weekend. A number of family- and kid-friendly activities are also being planned.

The event-specific website has been relaunched as www.BigMWeekend.com, and will serve as a central point for fans to get information, buy tickets and keep up on all the news related to The BigM Weekend.

For information regarding Miller Motorsports Park, call 435-277-RACE (7223) or visit the track's website at www.MillerMotorsportsPark.com.