This Month in the 2011 Fast Dates World Superbike Calendar...
Leanna warms up Yukio Yagayama's Alstare Suzuki GSXR1000
Our official SBK Fast Dates Calenar Kitten is a winner comming or going!
featured in the 2011 SBK Fast Dates World Superbike Calendar.
---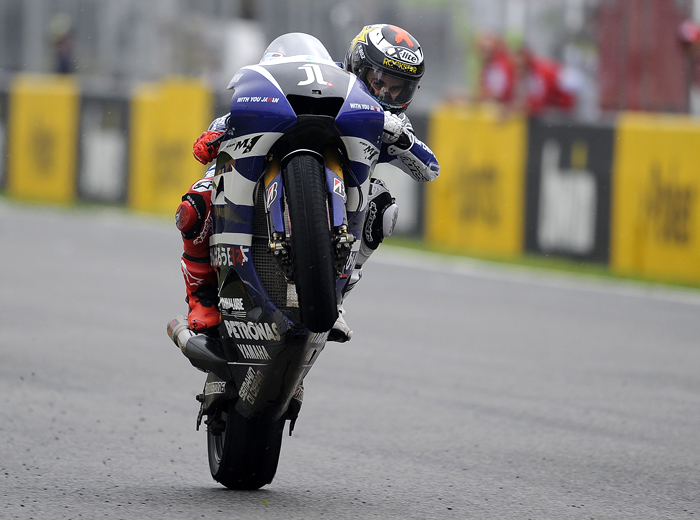 2011 MotoGP World Championship, Jerez Spain, Round 2 of 19
Lornzo Survives a Crash Fest to win Jerez MotoGP in front of 123,000 fans!
Jerez, Spain, April 1-3rd, 2011 - Yamaha Factory Racing rider Jorge Lorenzo used his M1 to deliver a master class in wet riding today, delivering a flawless performance to take victory in front of his home crowd at Jerez. The second race of the 2011 MotoGP Championship was played out on treacherous track conditions that claimed a number of victims over the 27 laps. Slipping comfortably into second in the first lap Lorenzo stayed in contention in the top three for several laps, keeping calm and graduating to first position as rivals Stoner, Rossi and Simoncelli all crashed out of contention. A steady rhythm and inch perfect lines finally saw the reigning World Champion take the chequered flag, his first ever professional race career win in the wet.

Team mate Ben Spies was denied his first MotoGP podium as a factory rider with just three laps remaining of the race. Having initially dropped to sixth from the start grid Spies' riding style was on a par with Lorenzo, laying down smooth consistent laps on a track that was wet in some places and drying in others. Having gained half a second a lap on second place man Pedrosa he caught and passed him, raising the possibility of a Yamaha one two on the podium. Disaster then struck on turn five as slippery conditions and worn race tyres brought the Texan's race to a premature end, losing the front and sliding off the track. Ducati's Nicky Hayden ws handed 3rd place with all the crashes in front, giving him his 2nd podium finish in his 3 years with Ducati.

Lorenzo's victory propels him to the top of the MotoGP Championship standings with a tally of 45 points, nine points clear of Pedrosa in second. Spies heads to the next round in Estoril in four weeks time having dropped to 12th in the standings with ten points and looking to make up for today's disappointment.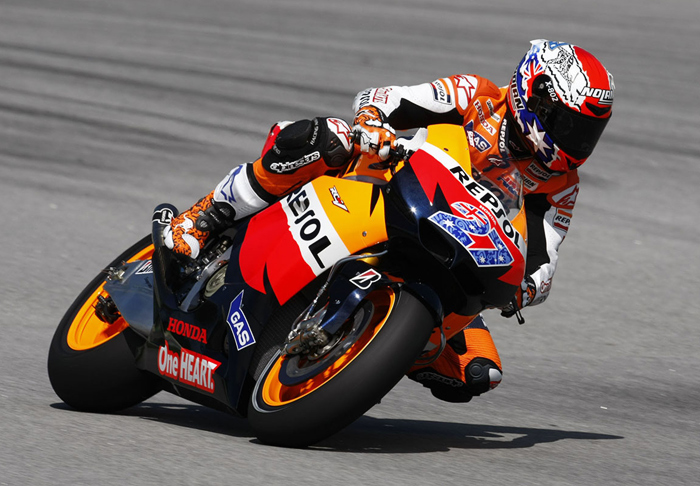 Casey Stoner
Honda Dominates Front Row Again at Jerez
Jerez, Spain, Final Qualifying, Saturday April 2nd - Casey Stoner (Repsol Honda RC212V) stormed to his second consecutive pole position this afternoon at Jerez, venue for tomorrow's Spanish Grand Prix, round two of the 2011 MotoGP World Championship. The Australian – who has never before started from pole at Jerez – ended the hour-long outing 0.158 seconds ahead of team-mate Dani Pedrosa (Repsol Honda RC212V). Reigning champion Jorge Lorenzo (Yamaha) was third, completing a front-row line-up identical to that at last month's season-opening Qatar GP.
This afternoon's session was run under sullen grey skies, with rain a real possibility for race day. Strong winds have also buffeted the Andalucian venue, most noticeably yesterday afternoon when several riders blamed their crashes on the gusting winds.
Marco Simoncelli (San Carlo Honda Gresini RC212V) was once again in the thick of the battle for a good slot on the second row, ending the session in fifth place. Andrea Dovizioso (Repsol Honda RC212V) was one place behind his fellow Italian, making it four RCVs in the top six.It has been another great two days of practice for Honda's latest MotoGP machine which has topped all four sessions, just as it did at Losail. Stoner led the way yesterday, just 0.028 seconds ahead of Pedrosa, who retaliated with a brilliant lap this morning to top free practice by 0.307 seconds.
The Australian and the Spaniard were the star performers at the end of this afternoon's showdown, the pair overcoming a strong challenge from Lorenzo who had led the early stages. Pedrosa went fastest with 12 minutes to go, only for Stoner to go quicker two minutes later, having spent the early stages of the session tweaking set-up. With five minutes remaining Lorenzo fought back, splitting the two Hondas.
At the very end Stoner was pushing to better his time once again when he got into Turn One a bit too hot, lifted the rear wheel off the tarmac and rode into the gravel trap, toppling off his machine as he came to a halt by the air fence. At the same time Pedrosa was making his final attack. With two minutes left and at the second split, the former 125 and 250 World Champion was one tenth inside Stoner's best, but he ended the lap two tenths down. His final lap was his fastest, moving him back ahead of Lorenzo.
Dovizioso did well to make the second row after sliding off at Turn 11 during yesterday afternoon's windswept practice outing. The crash interrupted his progress at a track that's always been a challenge for the former 125 World Champion.There were six fallers during MotoGP qualifying: Valentino Rossi (Ducati), Ben Spies (Yamaha), Colin Edwards (Yamaha), Randy de Puniet (Ducati), Karel Abraham (Ducati) and Hiroshi Aoyama (San Carlo Honda Gresini RC212V). No one was hurt.
Randy de Puniet (Pramac Racing) crashed at Turn 5 in the final ten minutes of qualifying but finished as the top Ducati rider in seventh position, 1.135s behind the pole position lap. Colin Edwards (Monster Yamaha Tech 3), who scored a rostrum finish here in 2007, will start in eighth position after a fall in the dying moments of qualifying which he accepted with a bow to the crowd. His team-mate at Monster Yamaha Tech 3, Cal Crutchlow, was one place behind in ninth in his first qualifying session at the Andalucian circuit.

There was a high speed crash for Hiroshi Aoyama (San Carlo Honda Gresini) when he went off in the Àlex Crivillé corner early on, but the Japanese rider was able to remount his RC212V and took the final spot in the top ten. Valentino Rossi (Ducati Team) did not have the best of starts to his one-hour qualifying session after a nasty tumble into Turn 8 when he lost the front and finished up in the gravel. The Italian was able to make it back to the pits to jump on his spare bike and finished outside the top ten in 12th place.
Casey Stoner, Repsol Honda: pole position – 1m 38.757s
"The Qualifying result was good but as for using the rest of the session and setting the bike up, we weren't totally happy with what we achieved and lost some time. We're struggling a little to get the balance of the bike where I want it, we make some improvements in the front and then some in the rear but never at the same time which is a little frustrating. On my last run of the session I was pushing a little too hard and was a bit late with the brakes, the rear came up and I released the brakes but I had way too much speed going in there, it was nice just to avoid the air fence. Anyway we're happy, we're on pole position again but we still need to finish the race tomorrow and I will fight for a podium position and hopefully the race victory, but I never underestimate the Spanish riders, they find something extra for this race and they are very hard to beat."
Dani Pedrosa, Repsol Honda: 2nd – 1m 38.915s
"To be on the front row is always very important and second is a good place to start the race. I would like to improve the bike a little bit, especially on the third section of the track, the only place where I lose some tenths, and it would help to have better braking and exit of the corners there. It's been tough with the shoulder - in fact this morning I decided to only do a few laps to not stress the arm so much - and it will be difficult also tomorrow, but there's nothing else I can do, I'll just try to finish the race in the best way possible and hopefully, bring home a good result. We need to see how the weather is tomorrow - perhaps it rains, but maybe it could be better for my shoulder."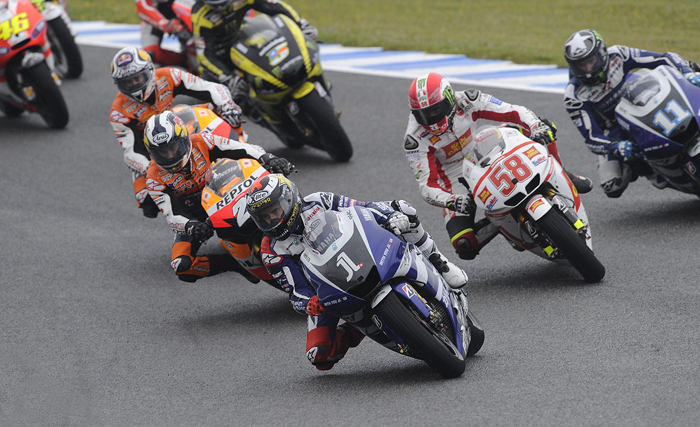 Lorenzo (1) leads the charge through Turn 1 at Jerez, but will soon be passed by Simoncelli who will yake the lead and hold it for halfthe race before sliding out. Loenzo will drop back to 4th, but inherit the lead again when the three in front of him all fall.
Lorenzo Takes Victory as the Top 3 Runners Crash Out
Race Day, Sunday April 3rd - Before a capacity crowd of 123,000 fans at the Jerez Circuit Jorge Lorenzo (Yamaha Factory Racing) took victory in the wet MotoGP race at the Gran Premio bwin de España after a chaotic series of events saw Casey Stoner taken out by Valentino Rossi's bike early on, Marco Simoncelli (San Carlo Honda Gresini Team) crash out whilst leading and a series of other riders struggle to deal with the conditions. It was a Spanish one-two with Dani Pedrosa (Repsol Honda) claiming second position and Nicky Hayden (Ducati Team) in third.
Rain arrived at Jerez before morning warm-up, with all three Grands Prix getting underway on a wet track. There were a number of crashes in all three races, but conditions were probably at their most treacherous during the MotoGP race. As the laps went by the track started drying out, which caused serious degradation to the rain tyres chosen by all riders. Eight of the 17 riders who started the race slid off during the 27 laps, none of them sustaining injury.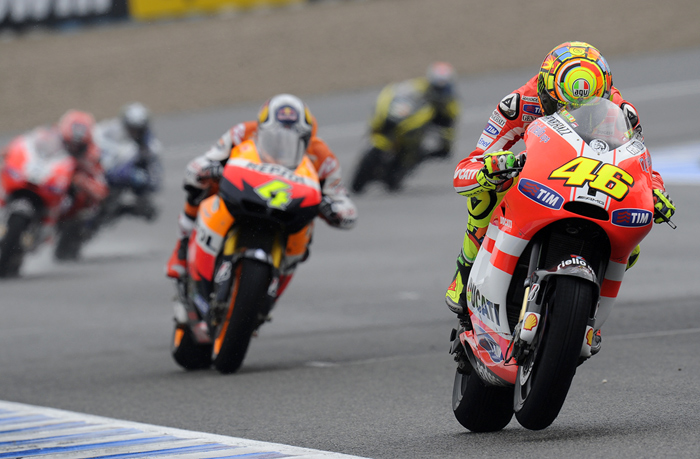 Rossi (46) in his early race charge to the front passes Pedrosa, Spies, Lorenzo, teammate Hayden, then Dovioso (4) to set his sights on Stoner for 2nd.
Season opening Qatar race winner casey Stoner (Repsol Honda) was the victim of a mistake from Valentino Rossi (Ducati Team) which ended his race prematurely. The Ducati rider, who started off the line from 12th, quickly started reeling in the riders in front of him at a pace nearly 1-second a lap quicker, quickly moving up and dispatching the likes if Spies, team mate Hayden, and Pedrosa in 3rd place with ease. Early race leader Stoner had been passed by Simoncelli for the lead on lap 4, and Casey was trying to hang close as Valentino quickly reeled in Stoner by some 100 feet in just half a half a lap.


Above, Rossi dives inside Stoner to pass for 2nd position, only to loose the front end of the Ducati and slide out, collecting Stoner with him.
Below, the pile of bikes and riders slide to the outside of the track where track works will help pick up Rossi and get him restarted first.


That's when Rossi made his big mistake. Rather than sit back a pace Stoner for for a moment, Rossi want to keep his own quicker pace going a immediately dove inside of Stoner at the next corner. The Doctor's speed was to quick for the tight inside line on the damp track and the Ducati's front wheel washed out, sending Rossi to the ground and collecting Stoner in the process!
The two bikes and riders ended up in a pile on the outside of the corner with Rossi and his bike trapped under Stoner's Honda. The nearby track workers came to their rescue immediately, pulling the Honda off of Rossi, then picking up Rossi and his Ducati. Rossi jumped back on his bike and the track workers restarted him quickly with a push to return to the race, now in last place.
At this point the TV cameras cut away and no one is making any official statement as to what happened. Did the track workers try and push start Stoner's stalled Honda as well, or not? Did they only help Valentino? Either way Stoner's bike did not restart and he had to walk back to the pits. Needless to say Stoner was quite angry to see his early Championship point s lead now gone. While the popular Italian would charge back up from last place to finish 5th at race end.

Lorenzo started from the front row and was able to pick up 25 points and claim his first victory of the 2011 season at the Gran Premio bwin de España, thus assuming the Championship lead. This result was his second successive win at the Andalusian circuit and a replica one-two with Pedrosa. The Mallorcan finished a clear 13.256s over his fellow compatriot after a gripping race which was unpredictable until the very last lap.
On a wet track Simoncelli appeared to be on his way to his first victory in the premier class with a three-second advantage over Lorenzo, but the Italian suffered a nasty highside at turn one with 16 laps remaining and was unable to continue. Pedrosa had made a tentative start to his race but managed to get back in the hunt for the win. Ben Spies (Yamaha Factory Racing) had passed the Spaniard for second in the closing stages of the race, but made a mistake and ended up in the gravel, losing a potential 20 points.

It was the same story for Colin Edwards (Monster Yamaha Tech 3) who due to Spies' error, was on course to take a rostrum place behind Pedrosa. However the American also ended up visiting the gravel trap and was unable to restart. It was Hayden, thanks to all the crashes in front of him, who finished in third to take the first podium for Ducati Team this season, and just the second of his 3-year career with the team.

Hiroshi Aoyama (San Carlo Honda Gresini) took fourth position, his best result in MotoGP, Héctor Barberá (Mapfre Aspar Team) built on his performance in Losail to finish sixth, ahead of Karel Abraham (Cardion ab Motoracing) who after crashing during the race was able to remount to take seventh place. Cal Crutchlow (Monster Yamaha Tech 3) was able to take eighth after a similar fate to the Czech rider, when he crashed whilst riding in a solid top five position in his first ride at the circuit. Last season's Moto2 World Champion Toni Elías (LCR Honda) brought his bike home in ninth place with the final place in the top ten going to Rizla Suzuki's John Hopkins, replacing the injured Álvaro Bautista.
Jorge Lorenzo, Yamaha, 1st - "It has been one of my most patience races. It's a great victory, which we needed and I feel so good. This is also the first time I have won in wet conditions, the first time ever! Now we are working to improve our bike, taking as much points as possible on the way. The King of Spain said to me that he would bring me good luck after our meeting last February in Madrid, he was right! With the competition so high this year I never imagined I would be leader after two races. I am so happy to have won this weekend, especially as my friends from Yamaha Indonesia came all the way here to support us; 'Semakin di Depan' means 'One Step Ahead' which was true today!"
Dani Pedrosa, Repsol Honda: 2nd - "It's been a very difficult race. At the start, many riders overtook me and I thought 'that's it'. Anyway, I knew there were 27 laps and the situation was difficult for the tyres. I was a little nervous after my bad start, but when I realised that in the first lap I was faster than in the warm-up, I calmed down and started to improve. I took a good pace and had to ride at maximum concentration in order not to not make any mistakes; it was very easy to crash. Some riders started falling down and it was a matter of resisting. I tried to catch Lorenzo when I saw that his gap was about a second, but at ten laps to go the tyres were almost finished; I couldn't even open the throttle on the straight because the track was very slippery. When Spies crashed, my gap with Nicky was big enough to keep the second place and I crossed the finish line very, very happy. It's been a tough weekend for the arm injury, today I also had numbness and lack of strength, but to ride in the wet helped me because it's not as aggressive as in dry conditions. To leave Jerez with a second place finish, after the third place in Qatar, is amazing. We are nine points behind the Championship leader and it's a good gap to resume the Championship again in Estoril. On Friday we considered whether it was worth racing here or better to pull out thinking about the operation. So this second place is amazing. We've been doing great, but now comes the hard time, the surgery. Nobody likes to undergo surgery, but this time I almost wish for it because I want to end the pain and problems and start competing fully fit."
Nicky Hayden (Ducati Marlboro Team) 3rd - "That wasn't necessarily a pretty win because my last laps were so slow when the tires were worn, but we're on the podium, and I'm pretty happy about it! In the beginning, our bike was really good because I had a lot of traction. After a while, it was all about focus, and there was no room for error. The track was changing every corner, because there was rain in some parts and no rain in other parts. Also, the tyres and the lines kept changing. It certainly hasn't been an easy start to the season, so we'll take success any way we can get it. Big thanks to the team. Hopefully we can try to build on this, and it will be the little shot in the arm to help get us going. I know Ducati's not sleeping. They've got some work to do, but I think our bike is better than we've been showing. We've just been missing a little bit, but I'm confident we can still recover and have a good season."
Valentino Rossi (Ducati Marlboro Team) 5th-"Today in the wet we had a great chance for me to make my first podium with Ducati, or even to get my first win. I felt good, both with the bike and my shoulder, because I could brake where I wanted to rather than where I'm forced to in the dry, since I still don't have the necessary strength. The bike is very fast in the wet. I was advancing really well, and I'm sorry to have made that mistake and thrown away such an opportunity. While braking for the first corner, I entered a bit long, and although I tried to stay to the inside, I lost the front and couldn't stay up. I'm sorry, because I also took out Stoner, and I certainly didn't want to do that. I apologized to him, and I'm truly sorry; it was a mistake. It's a shame because we really could have gotten some satisfaction, but we'll keep trying. We're still not so fast in the dry, but we're working hard. Anyway today's fifth place gave us eleven points that are very important in the championship."
Casey Stoner, Repsol Honda: DNF -"We made a good start to the race and the bike felt good for the first few laps, then the tyres seemed to move a little so we tried to conserve them in case it rained again. I really wanted the chance to fight the Spanish riders here in a dry race, so it was disappointing for me that that it was wet. However, we were competitive here in the wet and dry and this is very important for us - at a track that hasn't been that great for me in the past. After so much hard work, I hate to have a race like this because the team did a great job all weekend and now we go home empty handed. With the accident, I heard Valentino arriving and I wasn't worried about anyone passing me at that point in the race so I gave him plenty of room. It was a racing incident and there's not much we can do, what is more frustrating is the reaction of the stewards and their assistance for Valentino and not for me, it was unbelievable. I want to just get to the next race now in Estoril, where I'm sure we can be competitive again."
Lorenzo continues his new tradition of jumping into the closest water when he wins a race. Apparel sponsor Alpine Stars must hate having to replace all his leather riding gear every time he does it.
The next round of the MotoGP and Moto2 World Championships takes place at Estoril, Portugal on April 29/30/May 1. The third GP of 2011 had been due to take place in Japan on April 22/23/24 but was postponed following the tragic events that hit the country last month.

RESULTS MOTOGP RACE: (27 laps = 119.421 Km)
POS / RIDER / NAT. / TEAM / MOTORCYCLE / TIME / KM/H / GAP
1 / Jorge LORENZO / SPA / Yamaha Factory Racing / YAMAHA / 50'49.046 / 141 /
2 / Dani PEDROSA / SPA / Repsol Honda Team / HONDA / 51'08.385 / 140.111 / 19.339
3 / Nicky HAYDEN / USA / Ducati Team / DUCATI / 51'18.131 / 139.667 / 29.085
4 / Hiroshi AOYAMA / JPN / San Carlo Honda Gresini / HONDA / 51'18.597 / 139.646 / 29.551
5 / Valentino ROSSI / ITA / Ducati Team / DUCATI / 51'51.273 / 138.179 / 1'02.227
6 / Hector BARBERA / SPA / Mapfre Aspar Team MotoGP / DUCATI / 51'57.486 / 137.904 / 1'08.440
7 / Karel ABRAHAM / CZE / Cardion AB Motoracing / DUCATI / 52'03.166 / 137.653 / 1'14.120
8 / Cal CRUTCHLOW / GBR / Monster Yamaha Tech 3 / YAMAHA / 52'08.156 / 137.434 / 1'19.110
9 / Toni ELIAS / SPA / LCR Honda MotoGP / HONDA / 52'31.952 / 136.396 / 1'42.906
10 / John HOPKINS / USA / Rizla Suzuki MotoGP / SUZUKI / 52'37.441 / 136.159 / 1'48.395
11 / Loris CAPIROSSI / ITA / Pramac Racing Team / DUCATI / 52'40.922 / 136.009 / 1'51.876
12 / Andrea DOVIZIOSO / ITA / Repsol Honda Team / HONDA / 51'39.633 / 133.561 / 1 lap
Pole Position: Casey STONER 1'38.757 161.232 Km/h
Fastest Lap : Valentino ROSSI 1'48.753 146.412 Km/h Lap 4
Circuit Record Lap: Dani PEDROSA 1'39.731 159.657 Km/h 2010
Circuit Best Lap: Jorge LORENZO 1'38.189 162.164 Km/h 2008
CHAMPIONSHIP POSITIONS TO DATE:
1 LORENZO 45, 2 PEDROSA 36, 3 STONER 25, 4 HAYDEN 23, 5 ROSSI 20, 6 AOYAMA 19,
7 DOVIZIOSO 17, 8 BARBERA 14, 9 CRUTCHLOW 13, 10 ABRAHAM 12, 11 SIMONCELLI 11,
12 SPIES 10, 13 EDWARDS 8, 14 ELIAS 7, 15 HOPKINS 6.
Iannone Wins Moto 2
Andrea Iannone (Speed Master-Suter) was the deserving winner of another thrilling Moto2 race, the Italian rocketing through from the fourth row of the grid to win on a damp track and take the World Championship lead. Third in last year's inaugural Moto2 series with dominant wins at Mugello, Assen and Aragon, this was Iannone's first Moto2 win in the rain Thomas Luthi (Interwetten Paddock Moto2-Suter) and Simone Corsi (Ioda Racing Project-FTR) completed the podium with rookie Bradley Smith (Tech 3 Racing-Tech 3) beating Qatar winner and Jerez pole-sitter Stefan Bradl (Viessmann Kiefer Racing-Kalex) in an entertaining duel for fourth place.
Smith led the first lap, before Corsi and then Luthi took over, Luthi building a one second advantage by lap nine. But Iannone was already on the charge, moving into second on lap seven, chased by Corsi, Smith and Yuki Takahashi (Gresini Racing Moto2-Moriwaki). Three laps later Takahashi crashed at Ferrari, the fastest corner on the track. The Japanese rider was unharmed but unable to continue due to machine damage.
Iannone enjoyed working his way through the pack and finally took the lead on lap 14 when Luthi missed a gear on the start/finish straight. Within a lap he had opened a 1.2 second lead, and when Luthi had a few slides the Swiss decided that discretion was the better part of valour and settled for second place rather than risk a tumble. He crossed the line 7.8 seconds down on Iannone. Corsi was 4.7 seconds behind Luthi at the flag, happy to have scored his first podium result since Mugello last year, especially since he had started from 18th on the grid. Smith took fourth place back off Bradl on the penultimate lap when the German had a slide at Sito Pons corner.
The close-fought action which is a feature of the Honda-powered series was especially evident in the mid-pack today; with at one stage a dozen men battling for what turned out to be sixth place. That contest was won by top Spaniard Julian Simon (Mapfre Aspar Team Moto2-Suter), runner up in last year's Moto2 series.
Perhaps the most remarkable performance of the race came from Alex De Angelis (JIR Moto2-Motobi) who was penalised with a ride-through penalty after jumping the start. Down in 34th place after his visit to pit lane, the San Marino fought back to finish seventh. Kev Coghlan (Aeroporto de Castello-FTR) won a frantic skirmish for eighth place, the Scotsman crossing the line just ahead of Michele Pirro (Gresini Racing Moto2-Moriwaki). Local favourite Marc Marquez (Team Catalunya Caixa Repsol-Suter) was running strongly in the second group when he was rammed out of the race by Jules Cluzel (Forward Racing-Suter) who touched a white line and fell, taking the reigning 125 World Champion with him.
MOTO2 RACE: (26 laps = 114.998 Km)
POS / RIDER / NAT. / TEAM / MOTORCYCLE / TIME / KM/H / GAP
1 / Andrea IANNONE / ITA / Speed Master / SUTER / 49'56.423 / 138.162 /
2 / Thomas LUTHI / SWI / Interwetten Paddock Moto2 / SUTER / 50'04.273 / 137.801 / 7.85
3 / Simone CORSI / ITA / Ioda Racing Project / FTR / 50'09.048 / 137.582 / 12.625
4 / Bradley SMITH / GBR / Tech 3 Racing / TECH 3 / 50'11.778 / 137.457 / 15.355
5 / Stefan BRADL / GER / Viessmann Kiefer Racing / KALEX / 50'14.273 / 137.344 / 17.85
6 / Julian SIMON / SPA / Mapfre Aspar Team Moto2 / SUTER / 50'20.670 / 137.053 / 24.247
7 / Alex DE ANGELIS / RSM / JIR Moto2 / MOTOBI / 50'24.414 / 136.883 / 27.991
8 / Kev COGHLAN / GBR / Aeroport de Castello / FTR / 50'32.604 / 136.513 / 36.181
9 / Michele PIRRO / ITA / Gresini Racing Moto2 / MORIWAKI / 50'33.198 / 136.487 / 36.775
10 / Max NEUKIRCHNER / GER / MZ Racing Team / MZ-RE HONDA / 50'37.830 / 136.279 / 41.407
11 / Anthony WEST / AUS / MZ Racing Team / MZ-RE HONDA / 50'38.134 / 136.265 / 41.711
12 / Ratthapark WILAIROT / THA / Thai Honda Singha SAG / FTR / 50'38.293 / 136.258 / 41.87
13 / Mattia PASINI / ITA / Ioda Racing Project / FTR / 50'38.736 / 136.238 / 42.313
14 / Yonny HERNANDEZ / COL / Blusens-STX / FTR / 50'41.807 / 136.1 / 45.384
15 / Esteve RABAT / SPA / Blusens-STX / FTR / 50'43.616 / 136.02 / 47.193
Pole Position: Stefan BRADL 1'42.706 155.032 Km/h
Fastest Lap : Andrea IANNONE 1'53.893 139.804 Km/h Lap 10
Circuit Record Lap: Toni ELIAS 1'44.710 152.065 Km/h 2010
Circuit Best Lap: Stefan BRADL 1'42.706 155.032 Km/h 2011
CHAMPIONSHIP POSITIONS TO DATE:
1 IANNONE 45, 2 BRADL 36, 3 LUTHI 36, 4 CORSI 26, 5 DE ANGELIS 22, 6 SMITH 20,
7 SIMON 16, 8 PIRRO 15, 9 TAKAHASHI 11, 10 CLUZEL 9, 11 COGHLAN 8,
12 NEUKIRCHNER 7, 13 HERNANDEZ 6, 14 WEST 5, 15 ESPARGARO 5.
---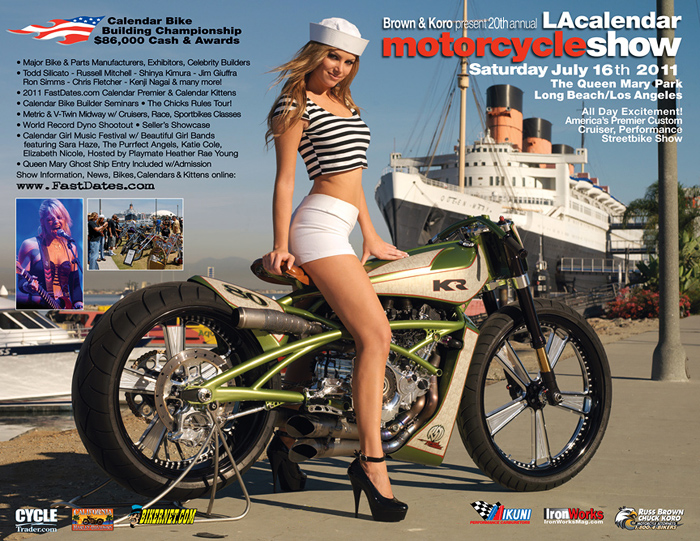 ---
Ducati loves special editions to help move exhisting models. This is the new Pipes Peak Edition of the Multistrada MTS1200 in Red/White/Black to freshen up the model which was introduced in November 2009 and went on sale last Spring.

Ducati North America Reports 68% Retail Sales Growth for 1st Quarter 2011
Cupertino, CA, April 4th - Ducati North America announced its third consecutive quarter of motorcycle sales growth, beginning 2011 with a 68% Q1 retail sales increase over the same period in 2010. Ducati's strong start to 2011 continues a trend of consistent growth in the Italian manufacturer's most important foreign market. The positive sales figures have encompassed the entire 2011 model lineup, an important signal that growth has been driven by demand for every single model. The sales incrase has to be taken in light of the American motorcycle market coming off its worst sales year in decades, and Ducati's introduction of the popular new Multistrada MTS1200 and the Superbike 1198SP models.

"We have had an outstanding start to the year," said Cristiano Silei; CEO of Ducati North America. "We expect our growth to continue strong for the rest of the year with our most sought out newest product, the Diavel, just hitting dealer showrooms in late March."

The fantastic Q1 results fall in line with Ducati's 2011 sales plans. The coming month's sales will be also fueled by new the Monster 1100EVO and Multistrada 1200 Pikes Peak Special Edition, supported by several key activities. Ducati has named April "Diavel Ride Month," during which motorcycle enthusiasts will have the opportunity to experience the new Diavel firsthand through dealer test-ride experiences. June will also mark Ducati's return to the Pikes Peak International Hillclimb, where the Multistrada will compete for overall victory in the race to the clouds. Further marketing programs will be announced soon surrounding a riding experience for the Diavel and Multistrada models, as well as the North American launch of the new Monster 1100EVO.
---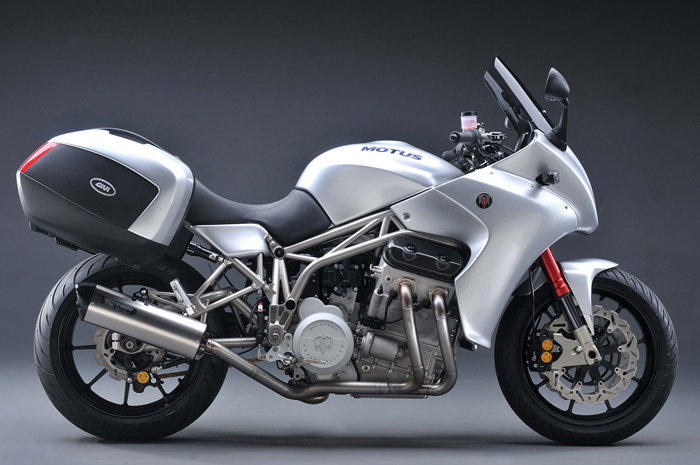 Click to Enlarge
American made Motus V-4 Sport Tourer Premiers
April 1st, Burmingham, Alabama, USA - Designed by a group of American motorcycle enthusiasts wanting a better Sport Touring bike, the Motus V-4 features a newly designed 1645cc V-4 engine with direct fuel injection housed in a steel tube trelis frame. The bike was developed in conjunction with Pratt & Miller, one of the leading automotive race car fabricators in America. Production is scheduled to begin this fall, and the company is currently taking dealer applications. Besides the Base Model MSRT shownhere with luggage and full fairing, there will also be a naked MST-R model with higher spec Ohins sportbike suspension. Additional information at MotusMotorcycles.com
---
There's more! Go to Pit Lane News Next Page

Also Visit: Fast Dates Calendar News • Iron & Lace Calendar News
Calendar Girl News • Meet the Models • Paddock Garage

Calendar Kittens, Paddock Garage, Screensavers, Iron & Lace Garage





MotorcycleSuperstore.com
Some of our Calendar Kittens can also at Playboy's website...



FREE! New Met-Art Model Galley Updated Daily - Stop Back Each Day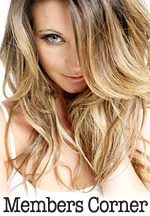 Hot Bikes, Sexy Kittens
Your Exclusive Grid Pass
also includes....
---
Japanese Motorcycle Manufacturers resume limited production after Distaster
Powersports Business
Friday March 25, 2011

Two weeks after an earthquake and tsunami hit Japan, some of the Big Four's factories have reopened with limited production.
Some of Yamaha Motor Corp.'s factories have begun producing partially assembled units again. As of Thursday, the Iwata factories that assemble motorcycle engines and finished products, the PWC engine-building factory in Kuramatsu and the ATV factory were all assembling partially complete units from stocked parts. Three factories that manufacture motorcycle parts were completing limited production for overseas parts, and the Fukuroi factory that packages overseas motorcycle parts was operating. Generators were undergoing limited production, and limited golf car production will run Monday through Wednesday. As of Tuesday, production will be suspended again at the Iwata factories and on ATV and PWC engine production. Generator production will continue through Thursday, and a decision is pending for April 1 and beyond.
Suzuki Motor Corp. reopened its Takatsuka plant, which assembles and machines motorcycle engines, Thursday for limited production after the Toyokawa motorcycle assembly plant opened earlier this week. Both are using stock components to complete bikes that are on the assembly line
Honda expects to reopen its motorcycle plant in Kumamoto, Japan, on Monday, though operations will not return to total normalcy as some Tier 1 and 2 suppliers were affected by the disaster, Bill Savino, American Honda's motorcycle press manager, told Powersports Business. As of Wednesday, American Honda employees had donated $30,000, which Honda will match dollar for dollar. For dealers, suppliers, customers and the public, the company has set up a donation website at American.Redcross.Org

. All proceeds from both drives will be channeled through the American Red Cross.
Kawasaki has not released any updated information about its operations.
Other organizations in the industry are donating to recovery efforts. The Harley-Davidson Foundation has donated $250,000 to the American Red Cross, and the company's Japan subsidiary has established a relief fund and has sent food, water and other necessities where needed. Harley also has posted to link to the Red Cross's website on its sites.
The Motorcycle Industry Council (MIC), Motorcycle Safety Foundation (MSF) and Specialty Vehicle Institute of America (SVIA) boards are collectively donating $10,000 to the 2011 Japan Relief Fund. All three organizations are also encouraging their members to contribute by visiting their websites. Click on the "2011 Japan Relief Fund" tab, and you'll be sent to the donation page on the Japan America Society of Southern California's site.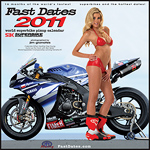 2011 Calendars!
with FastDates.com Calendar Kitten, Ducati Corse Grid Girl
and Playboy Playmate
Heather Rae Young!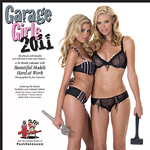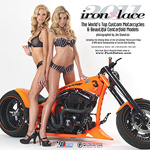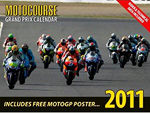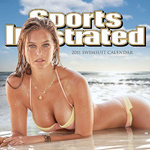 Click for even more Calendars!


2011 SI Magazine
Sports Illustrates Swimsuit
---
MotoGP now offering Races and Video on Demand on iTunes
MotoGP has been publishing content on iTunes since 2006 when it launched the free After the Flag programme and Official Podcasts. Dorna Sports has increased its offerings with new programmes now available at the iTunes video store, such as Race Highlights, Documentaries and MotoGP Classics.

This content can be accessed through any iTunes compatible device, such as the iPad, iPhone, iPod and any computer.

The MotoGP Classics section features a classic premier class race from each season starting in 1992 up to and including the 2008 Championship, reliving such epic moments as the famous Rainey v Doohan battle from Catalunya 1992, Rossi v Gibernau from Jerez 2005, or Rossi's sensational victory on his Yamaha debut in Welkom 2004. All the races have been specially re-mastered for optimum quality.

Also on offer are Highlights from every race in 2010, with the ones for 2011 being made available after each race. The opening round of the season at Qatar is already on offer, following a thrilling first race which saw Casey Stoner hold off reigning World Champion Jorge Lorenzo and team-mate Dani Pedrosa for a winning start to the year. Each 52min programme will also be available in High Definition.

The Documentaries soon to be available through iTunes are "A-Z of MotoGP", a programme looking at the riders and factories who have contributed to the glorious history of the championship, as well as the low-down on the latest rules, regulations and racing techniques and technology, "MotoGP Riding Secrets" and "Jorge" a journey with the 2010 World Champion to his greatest sporting moment. "Jorge" is also available in HD.

MotoGP Classics, the first of its new iTunes content, was launched on March 7th in five territories; UK, Australia, Germany, France and Canada. This was followed in the lead up to the 2011 season with MotoGP Documentaries and 2010 Highlights, prior to the availability of the 2011 Highlights in HD themselves.

The MotoGP classics, Documentaries and Race Highlights can be purchased from as little as £1.89/€2.49 for each programme.
Chip Yates on Electric Superbike to take on Electric Pike's Peak
Apr 1st - Competitors at this year's Pike's Peak International Hill Climb will have a new opponent in the field: Chip Yates plans to take the hill on a 240-horsepower electric bike.
The electric superbike based on a Suzuki GSX-R750 isn't the first electric to participate in the event - set for June 29 this year – but it's the beefiest.

"The course is almost completely paved, but I will be challenged by several miles of dirt in the middle of the climb," Yates told Wired. "I'll be calling on my previous SCCA Pro Rally driving experience to get safely through the lower grip sections. Our engineers are busy developing new traction control software and mapping that will automatically adapt based on my position on the mountain."

Despite the bike's 585-pound weight, Yates says it has several advantages, including producing 365 foot-pounds of torque. And altitude is no obstacle for an electric.

"Our superbike makes 240 horsepower at sea level and 240 horsepower at 14,110 feet," he says. "We do not suffer any power loss due to elevation, while gasoline-powered vehicles will lose around 30 percent of their power at the top."
New Yamaha Racing Websites:
• 50th Anniversay of MotoGP Racing Website
and
• Yamaha MotoGP Team Website
Rebirth of Yamaha Factory Racing's new media website.
The revolution of the Team's media portal sees it become a state of the art interactive media resource delivering an enhanced online user experience. YamahaMotoGP.com will continue to provide up to date news releases, Team information and images for all the racing Media needs along with exclusive interviews with Yamaha Factory Racing members.

The site is now embedded with Yamaha Factory Racing's social media activities (Facebook/Twitter/YouTube: 'yamahamotogp') and features live Twitter feeds enabling users to view the latest tweets from a number of sources including riders Jorge Lorenzo ('Lorenzo99') and Ben Spies ('Benspies11') and connect directly to the Official Yamaha MotoGP Facebook community.

An extensive archive provides background information and historic details of the Team's past racing activities.To mark the launch the site will feature new exclusive interviews with riders Jorge Lorenzo and Ben Spies and Yamaha MotoGP Group Leader Kouichi Tsuji.

The public will now be able to access the Team's media website for the first time. This new facility allows them to step inside the world of Yamaha Factory Racing, follow races and practice sessions and stay informed of their favourite rider activities both on track and away from racing as they travel the world as ambassadors for Yamaha.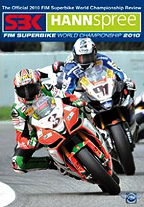 World Superbike Review
Click to find DVD Coverage of Every Year!
MotoGP Review
Click to find DVD Coverage of Every Year!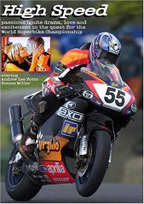 High Speed - the Movie
The best motorcyce racing movie ever made! Filmed on location at the World Superbike races , this an exciting romantic drama staring beautiful British actress Sienna Miller.
---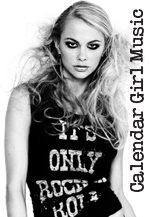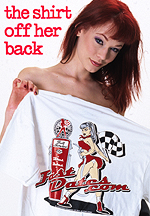 Order the Official
FastDates.com &
LA Calendar Bike Show
T-Shirts!
---
Hopkins scores top-10 on MotoGP return
Sunday, April 03, 2011 -Rizla Suzuki's John Hopkins raced his Suzuki GSV-R to a stunning top-10 finish at Jerez today in his first MotoGP race since 2008.
Hopkins started from 14th on the grid and got a good start that promoted him up the field on the first lap. As the riders settled down he became part of a six-rider battle for eighth place and was regularly trading positions as the race developed. With the final few laps looming Hopkins had extreme grip issues, causing him to lose some hard earned positions, but he still managed to keep a steady momentum and, as other riders were struggling to stay upright, Hopkins rode a smooth and controlled last part of the race to secure a well deserved 10th position for the Rizla Suzuki team.

A crowd of 123,750 fans braved the rain that started to fall on the Jerez circuit from early in the morning. An eventful race saw many riders crash and re-mount in the difficult conditions and early leaders Casey Stoner and Marco Simoncelli crash out of the race completely – along with three other riders who were unable to continue after crashing. Local hero and current World Champion Jorge Lorenzo rode to a convincing victory of over 19 seconds from compatriot Dani Pedrosa.

Rizla Suzuki will next be in action at the Portuguese Grand Prix at Estoril on Sunday 1st May, although nothing has yet been confirmed as to who will replace regular rider Álvaro Bautista if he is unable to compete due to the injury he sustained at Qatar.

John Hopkins:
"Well, I finished where I wanted to – I certainly wanted to get into the top-10! That was the goal for the whole weekend, but I did wonder if it was going to be a reality when I started on Friday. We pushed right from the start of practice and chipped away little-by-little to bring the lap-time down and just went about the job as professionally as possible. My main target at the start of the race was to try and jump up as many places as possible and get up into the group, because I knew that if I was in there I would be able to follow some guys and do the lap-times. We made up some positions early on, although I dropped back a few places and made a few mistakes - including a huge moment in turn three when I lost the rear and hit the paint - the bike was 90º sideways underneath me, when I should have been going forward!

I was able to keep it upright and hang on to a group that included a couple of Ducati's and some other guys in a battle for eighth. Then suddenly the tyres dropped off a lot, but this was my first time in the wet for a while on a MotoGP bike and I'd never used the Bridgestone wets, so we didn't have the electronics set completely in the right way and I chewed up the tyre way too much at the beginning of the race. I dropped off the pace quite dramatically for the last part of the race and I saw many riders crashing, so I knew I was close to the top-10, but my main aim was to finish and bring the bike home.

"It has been an amazing weekend and I'm so grateful – again – to Rizla Suzuki for giving me this great opportunity, it's been great and I've really enjoyed it, just to see everybody in the GP paddock has been awesome! Hopefully in the future you'll see more of me here, but for now I need to concentrate on the BSB championship and we'll see what happens. I once again want to say how thankful I am for this chance and it was great to see my 'away-from-home family' in the Suzuki garage again!"