Click on any picture to ENLARGE
Fast Dates Superbike Kitten Jamie Edmonson returns on TV's Greatest Race
Los Angeles, April, 2011 – You'll have to wait 2 more months before Playboy Playmate Jamie Edmonson makes her premier in the new 2012 Fast Dates World Superbike Calendar, but you might have caught Jaime this past month on CBS TV's The Great Race as she and girlfrind Carla Rosenthal returned to the program for the second year in a row on Season 14. Last season Jaime and Carla finished the televised race competiton around the world in 2nd place overall, but in this year's competition their undoing was trying to assemble a huge wooden dinosour puzzle that left them well behind the other teams of players, missing a flight to their next destination and being eliminated after 4 weeks.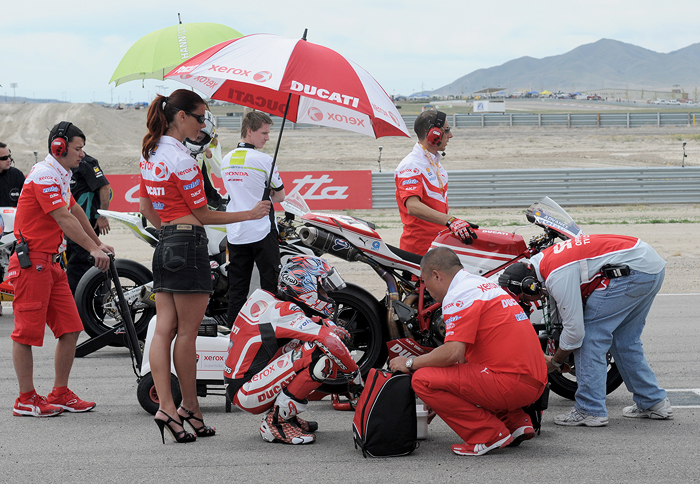 Jaime on the starting grid last year at Miller USA WSBK with Nori Haga
In between her two seasons on The Greatest Race, February 2010 Playboy Playmate Jaime Edmonson and Playboy Playmate March 2010 Heather Rae Young accompanied FastDates.com publisher Jim Gianatsis to the Miller Motorsports USA round of the World Superbike Championship in May 2010 to shoot the 2012 Fast Dates World Superbike Calendar. The shoot took place on Pit Lane with all the top factory race teams each evening after Saturday and Sunday's Practice and Superpole sessions. Then on race day the two beautiful Calendar Kittens and Playmates were provided to the Ducati Corse Superbike team to serve as their offical grid girls for riders Noriyuki Haga and Michel Fabrizio.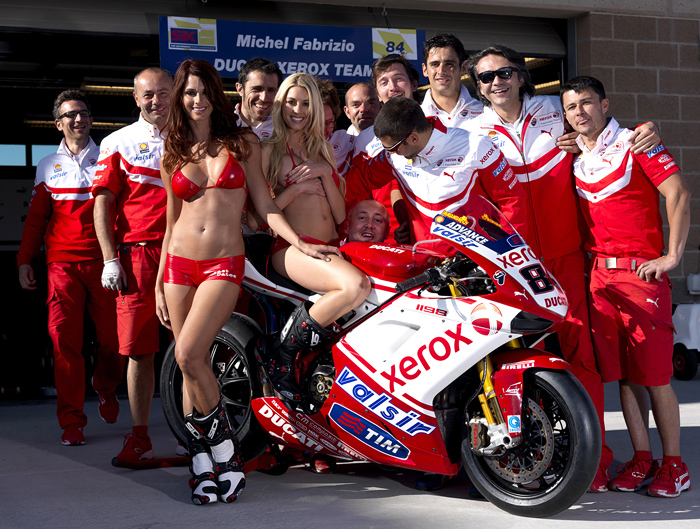 Above: Jamie and fellow Playboy Playmate Heather Rae Young mug with the Ducati Corse factory Superbike team at last year's Miller World Superbike round while shooting the upcoming 2012 Fast Dates World Superbike Calender. Below: Jamie with best friend and Miami Dolphins cheerleader, Carla Rosenthal, who was her team mate for two seasons, 2010 and 2011 of The Greatest Race.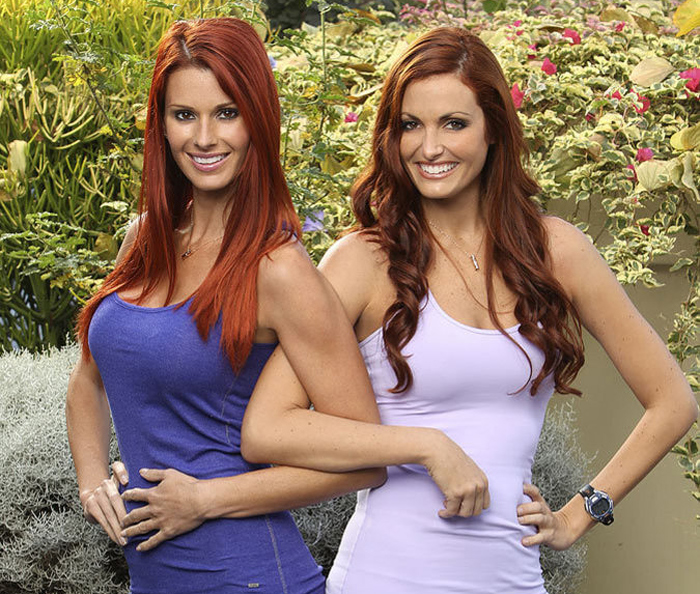 After a grueling double leg in China involving completion of a large dinosaur skeleton, Jaime and Cara were eliminated from The Amazing Race: Unfinished Business, in the season's 4th episode just a few weeks ago. We caught up with them and found out more about their experience the second time around and what they're up to now.
What was it like going into the Race a second time against other returning teams?
Jaime: It was exciting and an honor to be invited back for such an amazing adventure!
Cara: It was really exciting! I was really surprised there were so many from our season, but it was cool to have an opportunity to run against teams that I have watched and admired in their seasons.
It seemed like there were a lot of factors that held you up in that final leg; what do you think slowed you down the most?
Jaime: The stopping for gas was really a killer. It took about an hour and that's about how far we ended behind Justin and Zev at the Pit Stop ... it would have been interesting.
Cara: Ultimately, the dinosaur task was our downfall. We had withstood and overcome a great deal of adversity that day, with the Double U-Turn and our cab driver getting lost and a gas stop, but when all is said and done, we arrived before the other teams and left after them.
What was your favorite part or challenge?
Jaime: I actually loved the yak. I am such an animal lover and I take a lot of comfort from them.
Cara: I loved being in the shark tank and we both enjoyed the skiff sailing in Australia.
We'll miss seeing you on The Amazing Race, but what are you up to now?
Jaime: Since becoming a Playmate my schedule has been non-stop with travel and events, it's been fun! Plus coming up in July is the world premier of my new 2012 Fast Dates World Superbike Calendar. I'm sure the guys will be amazed to see that I may be a Calendar Kitten, but I'm no pussy when it comes to taking on 240hp 200mph World Superbikes with just a bikini and a smile....
Cara: Work! Work! Work! I'm carrying a full time job as a government relations consultant and a law student by night. In addition to being a newlywed since last race, I am keeping quite busy!
Newest Fast Dates Calendar Kitten Taylor Gunnin
selected as official InFront Superbike Grid Girl for Miller USA Race Weekend May 28-30th
Los Angeles,CA, May 1st 2011 - The FastDates.com Calendars, the world's premier brand of motorsports and pinup model wall calendars is excited to announce that beautiful Southern California model and actress Taylor Gunnin has been selected to accompany photographer publisher Jim Gianatsis to the Miller Motorsports USA World Superbike Race Weekend in Utah, May 28-30th to shoot the next edition of the Fast Dates World Superbike Calendar with all the top factory race team bikes. This marks Taylor's first shoot for the renown motorcycle pinup calendars which have seen some of the world's most beautiful models grace its pages together with the world's top racing and custom motorcycles. Celebrity models that have included Hollywood actresses and Playboy cover models Pamela Anderson, Jaime Pressly, Josie Bisset, LeeAnn Tweeden, Cindy Margolis, world's sexiest supermodel Joanna Krupa, along with other beautiful women like Miss Great Britain Nicki Lane and Miss Texas Robin Cunningham.
InFront Sports, producers of the World Superbike Championship, upon learning of Taylor Gunnin's attendance with Jim Gianatsis at the Miller USA race weekend, made a specific request that Taylor be one of their official grid girls for the races. For additional information on the Fast Dates World Superbike Calendars and complete race coverage in the Pit Lane News section go to www.FastDates.com
And for more race information visit www.WorldSBK.com and www.MillerMotorsportsPark.com
---
Click on any Image to GO BIG
Confederate Motorcycle's latest barn burner -
the C3 X132 Hellcat: Third Generation American Power and Design
Birmingham, Alabama, April, 2011 - Confederate Motors, Inc. has made the new C3 X132 Hellcat, the company?s third generation Hellcat, available for pre-order at the company?s new online store, Work & Cycle. Tough, lean, fast and true, the all new 2012 Confederate Hellcat combines 132 cubic inch Copperhead power, developed in alliance with S&S, and third generation evolved patented Confederate powertrain technology. The unitized case construction is machined from a 400 pound block of 6061 aircraft grade aluminum carved into 37 pounds of core motorcycle structural
permanence. There is no tougher way to craft the motorcycle.

A 43 pound hard steel one piece forged crank connects forged hard steel rods to fully skirted forged aluminum 4.4 inch pistons pushing 4.4 inches of stroke regulated by perfect cam geometry motivating stiff, short pushrods activating roller rockers in a distortion free environment. To this power we fused the best powertrain solution ever devised for massive low RPM torque deployment, the patented Confederate design system. This proven drag race derived system is designed, specified and built to maintain perfect crankshaft to output shaft alignment, irrespective of the suddenness or
magnitude of torque application. This system will take a beating and never fail. This superior technology has been validated over 15 years and millions of miles under the most arduous of circumstances and conditions.
| | |
| --- | --- |
| | |
In keeping with Confederate design heritage, classic understated yet very progressive American design minimalism drives acutely focused product substance. There is no contrivance; nothing is superfluous. The machine is a showcase for the individualist craftsman?s sacred vow to never compromise truth and to take nothing away, illuminating limitless effort committed to the highest form of hand-made craftsmanship.

As Hunter S. Thompson declared, and we so contextually love to reiterate, "Being shot out of a cannon will always be better than being squeezed out of a tube." Fast means immediate, accessible, prodigious torque available in huge quantities just off idle powerfully capable of pushing tall gearing over an extremely broad RPM range swelling like a massive tidal wave. This C3 Hellcat has the highest rear wheel torque to weight ratio, compared anywhere throughout the operating RPM range, in all of motordom, by far.

This third generation Hellcat represents an impassioned, romantic, genuinely emotional evolutionary journey for the great many men and woman who have, over 20 years, poured their hearts into the challenge of making each Confederate Hellcat an honest, iconic, fiercely American example of heirloom quality and design.
Editor's Notes: Confederate bikes are limited production high-end customs. The new C3 Hellcat acknowledges the current economic crisis in the motorcycle market and is listed to retail at a very reasonable $45,000 gets the new Confederate closer to reality (down about $30K from the previous model) in the current economic climate.
For comparisons, the new Ducati Diavel at $15,995 is somewhat similar in modern cafe bike styling, is just as light with a bit more power, it offers ABS and Traction Control, and is definitely more comfortable to ride with a comfortable seat, AND can carry a passenger. Plus a 2 year warranty and a dealer in every town. What you get with the Confederate is creative design, exquisite machining, and hand built exclusivity.
A few issues for us, on the otherwise awesome looking CAD CAM renderings shown here: First is the vulnerably exposed S&S fuel injection / ignition module on the left front side of the engine near the hot exhaust pipe. Delicate and expensive electronics critical to the running of any bike shouldn't be exposed, let alone on an exotic designer bike like this. It could have been hidden under a larger, more practical and better looking seat/rear fender cowling.
The C3 is being advertised as coming in 2 versions: a Fighter with sportbike quick steering angle, and a Roadster with very lazy touring bike steering angle. But you can see from the picture and wheelbase specs below, the swingarm is much too long for this bike to turn or handle well in either form. Superbikes run a shorter 56 inch wheelbase. There is lots of room to shorten the swingarm on the bike drawings shown, particularly if th rear single shock is inverted for the piggyback resevoir to clear the rear wheel.
Our other issue with the C3 is the hidden exhaust system in the faired cover under the engine. Sportbikes, Performance Bikes, and Harley's are all about the bad-boy racer look of the exhaust system, and hiding it away on this exotic makes no sense at all. The bike just looks incomplete without a cool performance exhaust system that should be sweeping up next to the swingarm.
All three is these major design issues we point out could be corrected fairly easily without and changes to the bike's basic design, and would go a long way to making it more rideable, practical and estetically better looking.

Founded in 1991 in Baton Rouge, Confederate Motors, Inc. designs and handcrafts limited series built, uncompromised motorcycles for the motoring purist. The creative team at Confederate has adopted a minimalist, holistic, avant-garde design imperative. Their goal is to be on the cutting edge of an exciting, innovative and relevant American design nitiative. Confederate Motors Inc. has locations in Birmingham, Alabama and New Orleans, Louisiana. For more information, visit confederate.com and workandcycle.com
Confederate C3 X132 Hellcat Specifications


Price: $45,000.
Engine
X132 Copperhead; 132 cubic inches 56° Square-twin; One piece forged crank; Plain bearing design;
4.4 inch bore; 4.4 inch stroke
Power; Torque: > 145 foot pounds; Horsepower: Sufficient
Powertrain
6061 aircraft grade machined billet aluminum unitized dual load path Confederate patented fusion design
Transmission
Confederate proprietary design; 5-speed close ratio; Patented output bearing support system; Output shaft to swingarm
pivot
Chassis
3 inch 120 wall hard steel backbone; 2 inch 120 wall hard steel downtube; Hand tig weld fabrication
Suspension
Front: 50mm Racetech Lo-Hi speed rebound and compression adjustable; Rear: Coil over shock Racetech Lo-Hi speed
rebound and compression adjustable
Weight: 475 lbs

Brakes
Dual Brembo 4 piston monoblock calipers; Radial pump technology; Carbon ceramic rotors
Wheels
Carbon fiber; Front: 3.5" 17"; Rear: 6" x 17"
Lighting
Integrated high intensity discharge headlamp; LED tail lamp, brake, running lights, blinker system
Fuel Cell
Confederate proprietary design aircraft grade aluminum; 4.75 gallons
Gauges
Precision integrated analogue meter; warning, speed, RPM
Dimensions
Fighter series: 23.5° rake; 4.1 inch trail; 61.5 inch wheelbase
Roadster series: 30° rake; 4.25 inch trail; 64.5 inch wheelbase
Ergonomics
Fighter series: Mid-rear sets / Roadster series: Mid sets
For more information, contact:
Amy M. Calvert
Confederate Motors, Inc.
205.324.9888
acalvert@confederate.com
www.confederate.com / workandcycle.com
---
Shanye Byrne on the HM Plant team Honda.
2011 MCE Insurance Bitish Superbike Championship , Assen Round 3 of 13
Tommy Hill, Shane Byrne trade wins at Brands Hatch British Superbike season opener
Brands hatch, England, April 22-25 - The British Superbike Championship season got off to a flying start for the Swan Yamaha team in Brands Hatch as Tommy Hill took his first victory in race two and a second in race one to take the championship lead ahead of round two in Oulton park.
Hill put on a sensational performance in race two holding off advances from race one winner Byrne and current champion Kiyonari to take the chequered flag and his first victory of the season. The opening race of the day was dramatic for team-mate Michael Laverty. In an accident packed race one Laverty was unfortunate and suffered a highside on lap 11 while in the lead, causing him to crash out. Hill just behind him, had to take evasive action to avoid collision and initially dropped back to 11th before fighting back and completing the race in an impressive second place. Recovering from his race one accident Laverty put on a solid performance in race two and finished in fourth place setting the fastest race lap along the way.
Hill heads to Oulton Park for round two of the BSB championship in top of the 2011 standings with 45 points, 4 points ahead of Byre in second. Laverty sits in eighth position with 13 points.
RACE ONE - Shakey wins incident-packed season opener
Shane 'Shakey' Byrne won the opening MCE Insurance British Superbike Championship race of the season on his return to Brands Hatch with the HM Plant Honda team in an incident-packed race as many of his rivals crashed out of contention.Byrne took the hole shot on the opening lap from Ryuichi Kiyonari and Michael Laverty, but it wasn't long before the Swan Yamaha barged his way through and after passing Kiyonari, he took the lead from Byrne on the run into Paddock Hill Bend on the second lap.
Laverty then held the lead with Byrne pushing him hard with Kiyonari getting bumped down to fourth as the second Swan Yamaha of Tommy Hill moved to third. James Westmoreland was then the first rider to crash out of the race, falling on the exit of Graham Hill Bend. The Buildbase BMW of John Laverty then crashed out at Druids as the riders battled frantically for positions.
Laverty, Byrne, Hill and Kiyonari were then fighting for the lead, but it was disappointment for the defending champion as he suffered a technical problem on the HM Plant Honda and was forced to retire on the eighth lap. A lap later Graeme Gowland, who had been the fastest of the Mirror.co.uk BSB Evo riders in qualifying, crashed out at Clark Curve as his WFR Honda team-mates battled for the win in the class. John Hopkins was then another to crash out, falling at Druids as he was moving up the order in fifth. He was able to rejoin but the Samsung Crescent Racing rider finished 17th.
Laverty was still coming under fire from Byrne and his team-mate Hill but then he dramatically high-sided on the eleventh lap on the exit of Clark Curve and as he crashed out at high-speed both Byrne and Hill were forced to take evasive action. Hill was off the circuit and on the grass, whilst Byrne also lost ground and the incident forced the Nissan GTR Safety Car to be deployed.
In the melee Stuart Easton and the MSS Colchester Kawasaki team led the field from Byrne, Loris Baz, Josh Brookes and Michael Rutter whilst Hill had dropped to eleventh after his off-track moment. Byrne was on the attack straight away when the race resumed and made a move straight up the inside at Druids.
The leading pack were fighting hard for the lead as Brookes had moved up to third at Paddock Hill Bend then up to second at Clark Curve as Byrne maintained his place at the front. Brookes looked set to challenge for the win, but the Relentless Suzuki rider suffered a nasty high-side on the exit of Paddock Hill Bend.
Hill was on a charge and with five laps remaining he had worked his way up to fourth and pushing Rutter hard who had moved up the order after Laverty's crash. Hill was back in a podium position with four laps to go as he passed Rutter on the run to Paddock Hill Bend and then he had Easton in his sights and he made a move to go second. The second Buildbase BMW of Ian Lowry then was another rider to end his race in the gravel when he crashed out at Druids.
Byrne then went on to win his first BSB race since 2008 with Swan Yamaha's Hill in second but on the final corner of the last lap Easton lost third place when he ran wide at Clark Curve, allowing Tommy Bridewell enough room to dive down the inside and reward the Tyco Honda team a podium finish.
Byrne said: "I didn't have any excuses if I didn't have a result today riding for the championship-winning team! It was a hectic race and I got a good start and then Michael's crash happened in slow motion right in front of me and I was lucky that I managed to miss him. That incident then bunched us all up and then I had a fight with Stuart Easton but I knew I had to get past him as soon as possible. It's fantastic to have won the first race of the season and I can't wait for race two now."
BRITISH SUPERBIKE RACE1:
POS / RIDER / NAT / MOTORCYCLE / TIME / GAP
1 / SHANE BYRNE / GBR / HONDA - HM PLANT HONDA / 23:47.412 /
2 / TOMMY HILL / GBR / YAMAHA - SWAN YAMAHA / 23:48.566 / 1.154
3 / THOMAS BRIDEWELL / GBR / HONDA - TYCO HONDA / 23:50.069 / 2.657
4 / STUART EASTON / GBR / KAWASAKI - MSS COLCHESTER KAWASAKI / 23:50.176 / 2.764
5 / JON KIRKHAM / GBR / SUZUKI - SAMSUNG CRESCENT RACING / 23:50.820 / 3.408
6 / MICHAEL RUTTER / GBR / DUCATI - RAPID SOLICITORS BATHAMS DUCATI / 23:51.722 / 4.310
7 / LORIS BAZ / FRA / YAMAHA - MOTORPOINT YAMAHA / 23:51.908 / 4.496
8 / DAN LINFOOT / GBR / HONDA - TEAM SORRYMATE.COM / 23:52.502 / 5.090
9 / MARTIN JESSOPP / GBR / DUCATI - RAPID SOLICITORS BATHAMS DUCATI / 23:52.512 / 5.100
10 / CHRIS WALKER / GBR / KAWASAKI - PR1MO RACING / 23:55.140 / 7.728
11 / GLEN RICHARDS / AUS / HONDA - TEAM WFR / 23:55.332 / 7.920
12 / ALEX LOWES / GBR / HONDA - TEAM WFR / 23:57.085 / 9.673
13 / PETER HICKMAN / GBR / HONDA - TYCO HONDA / 23:59.913 / 12.501
14 / STEVE BROGAN / GBR / HONDA - JENTIN RACING HONDA / 24:00.213 / 12.801
15 / SIMON ANDREWS / GBR / KAWASAKI - PR RACING KAWASAKI / 24:02.067 / 14.655
Fastest lap: Tommy HILL GBR Yamaha - Swan Yamaha Lap 4 45.674 153.22 Km/h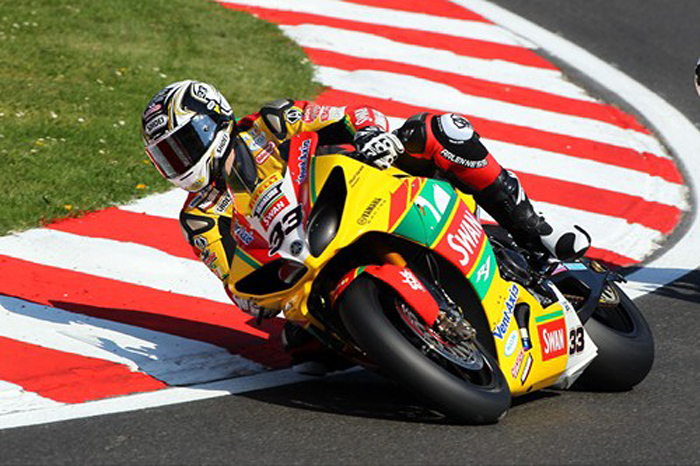 RACE TWO - Hill storms to race two win at Brands Hatch
Swan Yamaha scored the second race win of the weekend at Brands Hatch this afternoon as Tommy Hill secured victory at his home round after holding off the challenges from the HM Plant Hondas of Ryuichi Kiyonari and Shane 'Shakey' Byrne. There was drama for the Samsung Crescent Racing team before the race got underway as Jon Kirkham was forced to retire at the end of the warm up lap and when the race got underway Byrne once again took the lead on the opening lap into Paddock Hill Bend from Hill, Laverty and Kiyonari.
There was further disappointment for James Westmoreland on his debut with the Motorpoint Yamaha team when he crashed out for the second time today on the eighth lap when he fell at Druids.
Byrne held the lead until the fourteenth lap when Hill made an impressive move at Graham Hill Bend to hit the front of the field and held on to maintain his advantage; taking the win and also the championship lead.
Kiyonari was able to move to second place when Byrne went wide at Paddock Hill Bend on the penultimate lap after trying to make a move on Hill in an attempt to make it a winning double on his return. Kiyonari was defending hard and was able to fend off his team-mate to return to the podium. Laverty took an impressive fourth place after his huge crash in the first race ahead of John Hopkins who had been embroiled in a battle with Stuart Easton for fifth place.
Hill: "It has been a long four days as it has been the most I have ridden for a while! Last week I was concerned about my elbow and I had so much treatment throughout the week to be ready for here and it paid off. It is fantastic to be leading the championship but it is only round one and it is early days still. The bike has been working well and we couldn't have asked for a better start today. We are now looking forward to Oulton Park and getting the bike to work around what is a completely different track. Hopefully we can get there and come away with a very similar result."
Shane Byrne (HM Plant Honda): "Fabulous, first race with the team and I take the victory. All credit has to go to them as they worked so hard to ensure that my bike was perfectly set-up for the races. The first race was hectic though I was pretty confident that even when Michael Laverty had gone ahead that I could take him back but then he crashed right in front of me. I was lucky that I managed to miss him. I had a split second to decide which way to go! That incident bunched us up and it was important that I quickly regained the lead and then pulled a gap, which I did. Then in the second race, Tommy Hill got away from me, but I was fast through the final corner and going into Paddock Hill Bend on the penultimate lap thought I could take him, got ahead, then ran wide and on the short circuit there is no way back."
Ryuichi Kiyonari (HM Plant Honda): "This was a tough day. The morning began badly with a crash in the warm-up practice. Another rider slowed in front of me at a fast corner and I went down. There was big damage to the bike but the team worked hard to repair it. Then in race one, I had more bad luck with an engine problem. It was a pity as all weekend I had felt so good with the bike but in the second race, I took a second place. It was difficult for me to pass Michael Laverty in that race and that allowed the others to pull a gap on me and by the time I got past him I had run out of time. I really wanted to win the race as a tribute to my good friend Youki Takahashi whose death I learned about today – I have many good memories of him."
BRITISH SUPERBIKE RACE2:
POS / RIDER / NAT / MOTORCYCLE / TIME / GAP
1 / TOMMY HILL / GBR / YAMAHA - SWAN YAMAHA / 23:03.483 /
2 / RYUICHI KIYONARI / JPN / HONDA - HM PLANT HONDA / 23:03.625 / 0.142
3 / SHANE BYRNE / GBR / HONDA - HM PLANT HONDA / 23:04.081 / 0.598
4 / MICHAEL LAVERTY / GBR / YAMAHA - SWAN YAMAHA / 23:07.946 / 4.463
5 / JOHN HOPKINS / USA / SUZUKI - SAMSUNG CRESCENT RACING / 23:13.572 / 10.089
6 / STUART EASTON / GBR / KAWASAKI - MSS COLCHESTER KAWASAKI / 23:15.467 / 11.984
7 / MICHAEL RUTTER / GBR / DUCATI - RAPID SOLICITORS BATHAMS DUCATI / 23:16.531 / 13.048
8 / DAN LINFOOT / GBR / HONDA - TEAM SORRYMATE.COM / 23:17.380 / 13.897
9 / PETER HICKMAN / GBR / HONDA - TYCO HONDA / 23:21.914 / 18.431
10 / GARY MASON / GBR / KAWASAKI - MSS COLCHESTER KAWASAKI / 23:21.956 / 18.473
11 / CHRIS WALKER / GBR / KAWASAKI - PR1MO RACING / 23:22.116 / 18.633
12 / ALEX LOWES / GBR / HONDA - TEAM WFR / 23:25.694 / 22.211
13 / LORIS BAZ / FRA / YAMAHA - MOTORPOINT YAMAHA / 23:26.998 / 23.515
14 / GLEN RICHARDS / AUS / HONDA - TEAM WFR / 23:27.367 / 23.884
15 / MARTIN JESSOPP / GBR / DUCATI - RAPID SOLICITORS BATHAMS DUCATI / 23:34.215 / 30.732
Fastest lap: Michael LAVERTY GBR Yamaha - Swan Yamaha Lap 5 45.679 153.20 Km/h
CHAMPIONSHIP POSITIONS TO DATE:
1 HILL 45, 2 BYRNE 41, 3 EASTON 23, 4 KIYONARI 20, 5 RUTTER 19, 6 BRIDEWELL 16,
7 LINFOOT 16, 8 LAVERTY 13, 9 BAZ 12, 10 KIRKHAM 11, 11 WALKER 11, 12 HOPKINS 11,
13 HICKMAN 10, 14 JESSOPP 8, 15 LOWES 8.
---
There's more! Go to Pit Lane News Next Page

Also Visit: Fast Dates Calendar News • Iron & Lace Calendar News
Calendar Girl News • Meet the Models • Paddock Garage

Calendar Kittens, Paddock Garage, Screensavers, Iron & Lace Garage





MotorcycleSuperstore.com
Some of our Calendar Kittens can also at Playboy's website...



FREE! New Met-Art Model Galley Updated Daily - Stop Back Each Day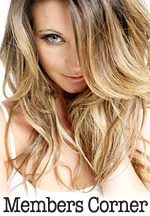 Hot Bikes, Sexy Kittens
Your Exclusive Grid Pass
also includes....
---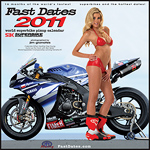 2011 Calendars!
with FastDates.com Calendar Kitten, Ducati Corse Grid Girl
and Playboy Playmate
Heather Rae Young!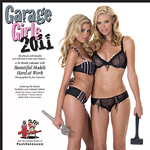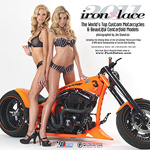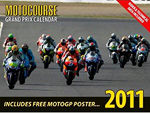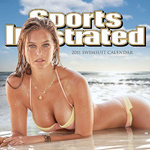 Click for even more Calendars!


2011 SI Magazine
Sports Illustrates Swimsuit
---
MotoGP Back in Action this Weekend at Estoril in Spain
PREVIEW May 25rth - Almost four weeks after the Jerez round – the extended break being due to the postponement of the Japanese GP until October – the MotoGP World Championship returns to action at Estoril this weekend, where the bwin Grande Prémio de Portugal hosts Round 3 of the 2011 season. This will be the 14th occasion that there has been a Portuguese GP.

There was no shortage of talking points following Round 2 in southern Spain, where defending World Champion Jorge Lorenzo took his first win of 2011 in the wet, and was followed onto the podium by a Dani Pedrosa struggling with his recovering left arm and Nicky Hayden. Casey Stoner's inability to finish the race after being taken down in an incident involving Valentino Rossi, the latter of whom managed to remount his bike and finish fifth, merely added to what was a highly eventful race at Jerez.
Yamaha Factory Racing rider Lorenzo has a formidable recent record at the Estoril track, having won for the past three consecutive seasons from pole position. The Spaniard has now finished inside the top four for 22 straight races, and leads the early Championship standings by nine points ahead of rival Dani Pedrosa.
The Repsol Honda man arrives in Portugal hopeful that surgery immediately after Jerez will have eased the discomfort caused in his left arm, and despite that he secured a 90th GP podium in the last round making him only the tenth rider to reach the milestone in the World Championship's 63-year history.

Stoner will be eager to put the DNF from Jerez firmly behind him and regain the momentum he has established in the early stages of the season. The Repsol Honda rider has twice stood on the Estoril podium in the premier class but is yet to win there in MotoGP (he has a 250cc victory to his name), and will view such a result as the perfect response. Nicky Hayden is the highest placed Ducati rider in the standings after two rounds, with factory team-mate Rossi close behind. The Italian has only once finished off the podium at the circuit in the premier class, and counts five victories amongst his haul of rostrum results there.

Hiroshi Aoyama (San Carlo Honda Gresini) and Andrea Dovizioso (Repsol Honda) experienced different fortunes in the previous round, the Japanese scoring his best premier class result to date with fourth whilst the Italian ended the race 12th. Dovizioso's last premier class podium came at Estoril in the penultimate round of 2010.

Héctor Barberá's (Mapfre Aspar Team) sixth at Jerez was another premier class personal best and the Spaniard will aim to build on that further, whilst rookie Cal Crutchlow (Monster Yamaha Tech 3) finished eighth after a fall in the wet and now heads to another new track in Estoril. The Brit is another rider to have taken advantage of the almost four-week break to have undergone surgery, having an arm issue sorted out. Fellow rookie Karel Abraham (Cardion AB Motoracing) will be confident after taking seventh at the last outing.

Marco Simoncelli (San Carlo Honda Gresini) will be more determined than ever to record a first premier class podium having crashed out whilst leading at Jerez, likewise Factory Yamaha Racing's Ben Spies will want to make up for taking no points at Jerez having been set for a podium finish when he fell whilst riding in second position. Colin Edwards (Monster Yamaha Tech 3) will also feel he has a point to prove after crashing in Spain, Toni Elías (LCR Honda) returns to the sight of his sole premier class victory, and Pramac Racing duo Loris Capirossi and Randy de Puniet will hope for an upturn in fortunes. The Frenchman had a screw removed from his left knee following Jerez, as he underwent follow-up surgery from his broken leg suffered last season.

Hoping to make a welcome return after missing the opening two races of the season following a fractured left femur, suffered in Qatar, is Álvaro Bautista. The Rizla Suzuki rider has been working hard to regain fitness and make his comeback just six weeks to the day after he sustained the injury, and has been named on the entry list for Estoril.
Fast Dates Does
World Superbikes with
Troy Bayliss in Italy!
We're off to Italy in a few weeks for a jam packed 3-day press whirl! On Sunday May 8th I'll be taking in the action at Monza World Superbike, on Monday the 9th we hve a special invite at NCR in Bologna that morning to see their newest exotic sportsportbike and tour their facility, then in the afternoon we visit the Ducati factory for a private press invite to meet the project designer of the Ducati Diavel at the factory and take a spin on the new bike.. Then on Tuesday the 10th at Imola race circuit we'll be taking a n exclusive 4-rider track day with 3-time World Superbike Champion Troy Bayliss aboard Ducati 1198SPs. Look for complete coverge here in Pit Lane News in the following weeks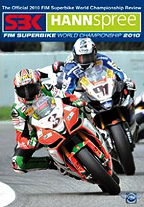 World Superbike Review
Click to find DVD Coverage of Every Year!
MotoGP Review
Click to find DVD Coverage of Every Year!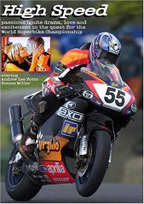 High Speed - the Movie
The best motorcyce racing movie ever made! Filmed on location at the World Superbike races , this an exciting romantic drama staring beautiful British actress Sienna Miller.
---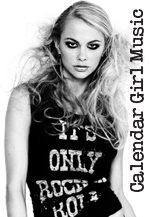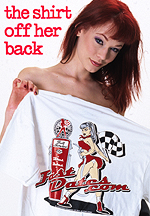 Order the Official
FastDates.com &
LA Calendar Bike Show
T-Shirts!
---
Electric motorcycles, scooters to top 138 million worldwide by 2017
Apr 18, 2011 -The number of electric motorcycles and scooters on the road worldwide should skyrocket from 17 million in 2011 to 138 million by 2017. So says a forecast by Pike Research, a market and consulting firm that uses supply-side industry analysis, end-user primary research and demand assessment to reach its conclusions.

In the "Electric Motorcycles and Scooters" report, the company details how it reached the estimate by examining market forces, technology, government incentives, regulations and other factors. From the website:
The e-scooter market will be significantly larger than the e-motorcycle market in 2017 due entirely to the 19.6 million e-scooter market in Asia Pacific, which is 98% of the global market. The e-motorcycle market will reach 2.9 million vehicles annually by 2017. North America's e-scooter and e-motorcycle markets are expected to grow rapidly over the next five years to reach 41,146 and 27,971 vehicles respectively by 2017.

The analysis continues by stating that e-scooters will outsell e-motorcycles by six to one globally, but will vary by region. For example, North America's e-motorcycles will represent 59 percent of combined sales to do their higher speeds and longer range than their scooter counterparts, the report says.
The report also provides in-depth profiles of individuals who will play key roles in the shift, as well as an analysis on the demand for batteries.
Ducati Experience 2011
Test Ride Tour
Ducati North America Offers a Unique Brand Experience Surrounding the Diavel and Multistrada 1200

Cupertino, Calif. (19 April 2011) – Ducati North America announces today the Ducati Experience Tour, which offers all motorcyclists the chance to experience Ducati's most innovative and exciting models: the Diavel and the award-winning Multistrada 1200.

The Ducati Experience Tour starts with a walkthrough of each model's unique features, is highlighted by a spirited hour-long ride and concludes with a fine Italian espresso. Ducati designed the Experience Tour to fully demonstrate the potential of these two game-changing motorcycles. Attendees will have the opportunity to experience and understand the technological innovations of the Diavel and the Multistrada 1200 first hand as Ducati staff guides them through these two magnificent motorcycles. The program will feature a limited number of attendees in order to ensure an intimate experience.

Interested riders can either contact their local participating Ducati dealer or visit the www.ducatiusa.com website for more information. The Ducati Experience Tour will run from May through September in major metro areas across the United States, with the following calendar of events:
• May 7-8: Los Angeles / OC
• May 14-15: Dallas / Fort Worth
• May 21-22: Chicago Metro
• June, 11-12: Denver Metro
• July 9-10: Seattle Metro
• Aug6-7: Washington DC Metro
• Aug 13-14: New York City
• Sept 24-25: Central Florida
Edelweiss
Best of Australia Tour
Oct 24th - Nov 10th 2011
AT ONE GLANCE: DATE: October, November | START/FINISH: Melbourne/Cairns | DURATION: 18 days vacation, 16 riding days | ROUTE: Total distance 2800-3400 miles (4470-5500 km). Daily rides 125-280 miles (200-450 km). Daily route 1 runs on paved roads only. Daily route 2 runs on good asphalt roads with short parts on natural surface roads. | ACCOMMODATIONS: Comfortable middle-class hotels with a local touch. | REST DAYS: Sydney, Brisbane, Cairns | SPECIAL FEATURES: Great riding in the Australian Alps, city life in Sydney, the outback, endless beaches, kangaroos and crocodiles. | HIGHLIGHTS: Melbourne, Great Ocean Road, Great Alpine Road, Sydney, Blue Mountains, Great Barrier Reef,
Atherton Table Land


You will explore the eastern part of Australia, experience every variety of landscape you can think of, and in addition you get to explore two fascinating cities – Melbourne and Sydney! We start in Melbourne and head southwest to the Great Ocean Road – what a ride. Steep cliffs with stunning rock formations accompany us for over 100 miles. On the second day we go north to the Australian Alps, where some peaks reach higher than 6,000 feet, and excellent motorcycle roads. Canberra, the capital, is our next destination. In Sydney we will have our first rest day and it will be hard to decide what to do.

Sydney is an extremely lively city and Darling Harbour, the Opera House and the Harbour Bridge are only some of the many attractions. A rest day ride to the Blue Mountains with scenic roads and waterfalls is also an option. On our ride north to Brisbane, we have the choice every day between the coast with its endless beaches, and the Great Dividing Range, which offers a taste of the "outback" and some beautiful National Parks. In Brisbane we will have our second rest day. The Sunshine Coast and the Gold Coast, both with superb beaches, are just out of town. What do you think about a rest day at the beach? Colored Sands National Park, a sandy beach with many different colors, as the name implies, is one stop on our way north. Over Rockhampton we head to Proserpine. This part of Queensland is famous for the great Barrier Reef, the largest coral reef in the world. But snorkeling has to wait until our rest day in Cairns. Going from Ingham to Cairns, we will visit the highest waterfall in Australia, the Wallaman Falls, which boasts a 278 meter drop.

Our last day on the trip will be the rest day in Cairns, where you will have time for the Great Barrier Reef or for a really nice ride to Atherton Table Land, a unique tropical landscape with gorgeous waterfalls, and to Daintree River National Park, where you can explore dense rainforest and enjoy spectacular views over the coastline. After these 16 riding days it is hard to say good bye to Australia and the friendly people living there.
Tour Details:
EdelweissBike.com
Carl Foggy and James Whitman announce Charity Chat Show Tour in England with charity partners
Thursday, April 14, 2011 - World Superbike Champions Carl Fogarty and British Superbike star James Whitham have announced the charities that will benefit from next month's Foggy and Whit: Givin' It Gas chat show tour.

The pair will be raffling off a superb selection of prizes for a different local charity in each of the six locations.

The list of charities chosen by Carl and James is:
May 9th - Camberley – Shooting Star Hospice
May 10th - Taunton – Go Commando
May 11th - Worthing – St Barnabas House Hospice
May 17th - Newark – The Lincolnshire and Nottinghamshire Air Ambulance
May 18th - Cheltenham – Severn Freewheelers (Blood Bikes)
May 19th - Peterborough –
Riders For Health
Prizes include:
* A chance-of-a-lifetime flight with James in his private plane! (Winners from each venue will be entered into a prize draw at the end of the week.)
* Selected Carl Fogarty Red Torpedo merchandise
* Kiddimoto goodies
* A signed James Whitham autobiography
* Ducati prizes
And many more…!
Carl said: "Last year we managed to raise nearly £10,000 for local causes, which was a tremendous effort from our audiences. This year we are doing six nights in May and hopefully another six in September so we aim to double that total."

James added: "One of the best thing about last year's tour was being able to help these local causes in some small way. As ever, the motorbike fraternity proved to be very generous and we are lining up another great selection of prizes."

On-stage chat and questions will last around two hours, with the charity prize draw taking place during the interval.
For more information about how to buy tickets for the tour
visit www.foggyandwhit.co.uk