Carlos Checa and the privater Althea Ducati team carded their 10th victory this season.
SBK World Superbike Championship, Round 9 of 13 Silverstone
Carlos Checa sets multiple records at Silverstone with Double World Superbike Wins
Silverstone, Unitd Kingdom, July 29-31st 2011 – World Championship leader Carlos Checa (Althea Racing Ducati) had a remarkable weekend in front of 64,000 fans at Silverstone, despite not expecting to be in full contention before arriving in the UK. In winning the first race Checa became the rider who gave Ducati 300 race wins in the WSB championship since itsbeginning, and added one to the total when he took his second win in a few hours. His race two victory was Carlos' tenth of the season. And Checa is something of a century man, as he notched up 100 WSBK races in the second encounter and he was also the rider to give Honda its 100th win in WSBK, at Miller Motorsports Park in 2008.
American John Hopkins is regularly competing in the British Superbike Championship this year.
Wild Card American John Hopkins takes Silverstone SBK Superpole!
Silverstone, Great Britain, Saturday 30 July 2011 – John Hopkins (Samsung Crescent Racing Suzuki) rocked the WSBK establishment with the Tissot-Superpole win at Silverstone. The American rider, a regular in BSB this season, took a new track best of 2'04.041 in the last of the three superpole contests. Hopkins held off the challenge of Irish rider Eugene Laverty (Yamaha World Superbike), Leon Camier (Aprilia Alitalia) and championship leader Carlos Checa (Althea Racing Ducati). The front row featured machines from four different manufacturers – Suzuki, Yamaha, Aprilia and Ducati.

John Hopkins: "I'm over the moon right now. I know it's just qualifying and Superpole, but I'm so grateful to be here and racing a wild-card in the World Superbike series, and just to be racing a motorcycle at all because last year I was told by many doctors that I had to retire because of my wrist. A big thanks also to the Samsung Crescent team, they've been working their butts off to build an amazing bike. But now the real work starts tomorrow and I'll be giving it my best!"

Eugene Laverty: "It was a close lap time to Hopkins, in the last session it was pretty much a perfect lap, I thought I had it but John did an even better one and deserved it. I'm happy with the second place, in the race it looks like we can be strong. The four guys in the front row will be strongest so if I can get a good getaway it'll be a good fight."

Leon Camier: "It's pretty good, but I was a little bit less confident in the whole package for the qualifying session and am a bit frustrated about that, but happy to be on the front row, it makes a change for me! Tomorrow's going to be difficult for sure, for race pace it's going to be hard with everyone doing a good couple of laps today and then struggling a bit."

Sylvain Guintoli (Effenbert Liberty Ducati) was fifth and Laverty's team-mate Marco Melandri sixth. Michel Fabrizio (Suzuki Alstare) finished up seventh for a second row start, with Noriyuki Haga (PATA Racing Team Aprilia) eighth after a tough first day. Hometown rider Leon Haslam (BMW Motorrad Motorsport) was in the leading mix early on but missed out on a second row start by one place. Championship challenger Max Biaggi had his worst qualifying of the year, taking his Aprilia Alitalia machine to eleventh on the grid, having crashed in Superpole 1.

Top British talent Tom Sykes (Kawasaki Racing Team Superbike) missed Superpole after crashing hard and spraining his right ankle, and suffering cuts and bruises. He is ranked sixteenth on the grid as he qualified for Superpole but was not fit to ride. Comeback rider James Toseland ended up fourteenth on his BMW Motorrad Italia Superbike) machine.

Tissot-Superpole Times: 1. Hopkins J. (USA) Suzuki GSX-R1000 2'04.041; 2. Laverty E. (IRL) Yamaha YZF R1 2'04.068; 3. Camier L. (GBR) Aprilia RSV4 Factory 2'04.303; 4. Checa C. (ESP) Ducati 1098R 2'04.362; 5. Guintoli S. (FRA) Ducati 1098R 2'05.456; 6. Melandri M. (ITA) Yamaha YZF R1 2'05.639; 7. Fabrizio M. (ITA) Suzuki GSX-R1000 2'05.997; 8 Haga N. (JPN) Aprilia RSV4 Factory; 9. Haslam L. (GBR) BMW S1000 RR 2'05.091; 10. Badovini A. (ITA) BMW S1000 RR 2'05.115; 11. Biaggi M. (ITA) Aprilia RSV4 Factory 2'05.184; 12. Aitchison M. (AUS) Kawasaki ZX-10R 2'06.238; 13. Smrz J. (CZE) Ducati 1098R 2'05.400; 14.Toseland J. (GBR) BMW S1000 RR 2'05.403; 15. Berger M. (FRA) Ducati 1098R 2'05.709; 16. Sykes T. (GBR) Kawasaki ZX-10R; etc.

World Supersport 600
David Salom of the Spanish Kawasaki Motocard.com team took his second pole position of the year on his ZX-6R machine. The young Spaniard got the better of British charger Sam Lowes (Parkalgar Honda) by three-tenths of a second. The front row of the grid will be completed by the promising French talent Florian Marino (Hannspree Ten Kate Honda) and Brno winner Gino Rea (Step Racing Team Honda).

Championship leader Chaz Davies (Yamaha ParkinGO) could only manage eighth quickest time, right behind two of his closest rivals Fabien Foret (Hannspree Ten Kate Honda) and Australian Broc Parkes (Kawasaki Motocard.com). The best of the Italians are Roberto Tamburini (Bike Service R.T. Yamaha) and erstwhile points leader Luca Scassa (Yamaha ParkinGO).

Times: 1. Salom D. (ESP) Kawasaki ZX-6R 2'08.527; 2. Lowes S. (GBR) Honda CBR600RR 2'08.823; 3. Marino F. (FRA) Honda CBR600RR 2'08.964; 4. Rea G. (GBR) Honda CBR600RR 2'09.105; 5. Harms R. (DEN) Honda CBR600RR 2'09.141; 6. Foret F. (FRA) Honda CBR600RR 2'09.161; 7. Parkes B. (AUS) Kawasaki ZX-6R 2'09.345; 8. Davies C. (GBR) Yamaha YZF R6 2'09.405; etc.

Superstock 1000
Some terrific form in qualifying saw Danilo Petrucci take his fourth Superstock 1000 pole position in a row for the Barni Racing Ducati Team. The youngster from central Italy will head an all-Italian front row, with FIM Cup points leader Davide Giugliano (Althea Racing Ducati), Niccolò Canepa (Lazio MotorSport Ducati) and Lorenzo Zanetti (BMW Motorrad Italia Superstock team) taking the next three slots.

Brno winner Sylvain Barrier (BMW Motorrad Italia Superstock team) heads up row 2, with Argentina's Leandro Denis Marcado putting together a good run to sixth for the Pedercini Kawasaki team. The second row was completed by Lorenzo Baroni (Althea Racing Ducati) and Eddi La Marra (Lorini Honda) in seventh and eighth. Britain's Danny Buchan (Goeleven Kawasaki) was the first home-bred rider on the grid in 15th place.

Times: 1. Petrucci D. (ITA) Ducati 1098R 2'08.582; 2. Giugliano D. (ITA) Ducati 1098R 2'08.779; 3. Canepa N. (ITA) Ducati 1098R 2'09.168; 4. Zanetti L. (ITA) BMW S1000 RR 2'09.215; 5. Barrier S. (FRA) BMW S1000 RR 2'09.576; 6. Mercado L. (ARG) Kawasaki ZX-10R 2'10.005; 7. Baroni L. (ITA) Ducati 1098R 2'10.254; 8. La Marra E. (ITA) Honda CBR1000RR 2'10.268; etc.

Superstock 600
Michael van der Mark (Ten Kate Junior Team Honda) soared back to the top of the timesheets with pole position for the European Superstock 600 Championship race which will be held tomorrow instead of in its usual Saturday evening slot. The Dutchman will be flanked by Spain's Nacho Calero Perez (Orelac Racing Yamaha), Joshua Elliott (WMT Yamaha) from Britain and Frenchman Stéphane Egea (ASPI Yamaha).

Romain Lanusse (MRS Yamaha Racing France), the current points leader, will start from the second row with seventh quickest time, with Aragon winner Jed Metcher (MTM-RT Motorsports Yamaha) in fifth and Brno winner Dino Lombardi (Martini Corse Yamaha) down in tenth.

Times: 1. Vd Mark M. (NED) Honda CBR600RR 2'13.344; 2. Calero Perez N. (ESP) Yamaha YZF R6 2'13.649; 3. Elliott J. (GBR) Yamaha YZF R6 2'13.688; 4. Egea S. (FRA) Yamaha YZF R6 2'13.702; 5. Metcher J. (AUS) Yamaha YZF R6 2'13.742; 6. Duwelz G. (BEL) Yamaha YZF R6 2'14.033; 7. Lanusse R. (FRA) Yamaha YZF R6 2'14.188; 8. Russo R. (ITA) Yamaha YZF R6 2'14.216; etc.

Checa (7) takes the race lead from Laverty (58) woth Camier and Melandri just behind.
Checa sets multiple records with Double World Superbike Wins
Race Day Sunday July 31st, 2011 – Carlso Checa missed out on a Superpole victory yesterday, but controlled the pace in each race on Sunday , making a break away from early leader Eugene Laverty (Yamaha World Superbike Team) each time. Marco Melandri (Yamaha World Superbike Team) was third in each race, moving closer to overall second place rider Max Biaggi (Aprilia Alitalia Racing Team) who had a terrible opener but a much-improved second race.

Behind the riders in the front positions John Hopkins delivered on his Superpole status for much of raceday only fading towards the end of each contest, as a wildcard rider arrived with interest at this round. A brace of sixth places for Sylvain Guintoli put another privateer well in the mix, while local rider Haslam worked hard for his race finishes in the points. For the other main regulars, Michel Fabrizio (Suzuki Alstare) had a high of ninth in race two, and Joan Lascorz (Kawasaki Racing Team) was seventh in race one, having started 19th on the grid. Stand-in rider Alex Lowes (Castrol Honda) did not finish either race, Ayrton Badovini (BMW Motorrad Italia SBK Team) was tenth on each occasion and his team-mate James Toseland battled hard in each race to finish 12th and 13th. Another comeback rider, Troy Corser, was ninth in race one.
Superbike Race 1
Carlos Checa took the total of Ducati race wins in WSBK history to 300 in race one. Early race leader Eugene Laverty was second and Marco Melandri third. Local hero Leon Haslam (BMW Motorrad Motorsport) was fourth, while pole man and wildcard rider John Hopkins ending up fifth and well in the points. Sylvain Guintoli got into the top six ahead of Joan Lascorz, after early fast Pedercini Kawasaki rider Mark Aitchison crashed out. Aprilia Alitalia rider Max Biaggi was a disappointed 11th, his team-mate Leon Camier distraught at losing a podium place as his bike suffered a problem that held him back in 15th place.

Superbike Race One Results: 1. Checa C. (ESP) Ducati 1098R 38'06.477 (167,266 kph); 2. Laverty E. (IRL) Yamaha YZF R1 3.304; 3. Melandri M. (ITA) Yamaha YZF R1 4.782; 4. Haslam L. (GBR) BMW S1000 RR; 7.116; 5. Hopkins J. (USA) Suzuki GSX-R1000 11.057; 6. Guintoli S. (FRA) Ducati 1098R 21.899; 7. Lascorz J. (ESP) Kawasaki ZX-10R 22.308; 8. Berger M. (FRA) Ducati 1098R 22.734; 9. Corser T. (AUS) BMW S1000 RR 25.491; 10. Badovini A. (ITA) BMW S1000 RR 25.725; 11. Biaggi M. (ITA) Aprilia RSV4 Factory 25.844; 12. Toseland J. (GBR) BMW S1000 RR 45.578; 13. Rolfo R. (ITA) Kawasaki ZX-10R 51.650; 14. Kirkham J. (GBR) Suzuki GSX-R1000 57.310; 15. Camier L. (GBR) Aprilia RSV4 Factory 1'36.457; RET. Lai F. (ITA) Honda CBR1000RR; etc.

Checa back on the Podium after race Two with Laverty (left) and Melandri (right).
Superbike Race 2
Points leader Checa made it ten wins in 2011 and in his 100th WSBK race no less, when he won the second 18 lap race at Silverstone, moving further ahead in the championship chase. Laverty took his four-cylinder bike to second, with his fellow Yamaha man Melandri was third but only after a tough battle. Biaggi was with Melandri in the final few corners but could not work a way past at the flag, taking a fighting fourth place. Biaggi's team-mate Camier was fifth, having been in a podium spot for most of the race. Wildcard Hopkins was pushed to seventh by the impressive privateer Guintoli.
Biaggi battles with team mate Camier for 4th
Carlos Checa: "I didn't know it was my hundredth race, but it's most important I'm not 100 years old! It was also Ducati's 300th win, a fantastic weekend, and I will remember it for these many reasons. You never know, there are still many races to go and it's easy to lose points but now we arrive at some tracks where I feel more comfortable. I expected to have more trouble at Silverstone but we worked, planned and adapted well to make a perfect result. For sure now we go on holiday quite relaxed!"

Eugene Laverty: "I've got to be happy with 40 points. It's not a victory but two seconds are going to have to do. I was pushing for the win, in particular for my brother John who's laid up in hospital. It was a better second race for me, after Carlos rode away in the first one. For race 2 I changed the rear tyre, there was an improvement but every time I closed in on Carlos he reacted. The Yamaha has been working well around here, last year it did the double and me and Marco are on the podium this time round."

Marco Melandri: "It's been a good race, I changed the tyre for race 2 to get better grip on the left side, but the lap time at the beginning was faster so it was tricky for me to follow the leaders. After ten laps I started to get a better feeling with the bike and started to go faster than the guys in front of me. I caught Camier and Max was behind me but I really wanted this podium, a big thanks to all of my team."
Genesio Bevilacqua, General Manager dof Althea Racing: - "A double win that gives us great satisfaction. We've achieved two wins at just the right time and they help increase our championship advantage. A true demonstration of strength by our rider who made the most of everything we have given him on a technical level. I would like to underline that it has been a difficult weekend from a media point of view; I think that our rivals should clarify their declarations as they continue to insist that they believe us to be at an advantage when the opposite is in fact true. What we bring to the floor is our strength as a team, a great rider and a bike that has less acceleration. We also lose at least 12km/h of top speed at every track. I would therefore like to see more respect being paid when it comes to the hard work of our team and our rider. We will continue to work to achieve our objectives and Ducati's objective."

Superbike Race Two Results: 1. Checa C. (ESP) Ducati 1098R 38'03.361 (167,494 kph); 2. Laverty E. (IRL) Yamaha YZF R1 2.274; 3. Melandri M. (ITA) Yamaha YZF R1 3.675; 4. Biaggi M. (ITA) Aprilia RSV4 Factory 3.960; 5. Camier L. (GBR) Aprilia RSV4 Factory 4.405; 6. Guintoli S. (FRA) Ducati 1098R 10.958; 7. Hopkins J. (USA) Suzuki GSX-R1000 11.387; 8. Haslam L. (GBR) BMW S1000 RR 11.496; 9. Fabrizio M. (ITA) Suzuki GSX-R1000 12.247; 10. Badovini A. (ITA) BMW S1000 RR 19.705; 11. Smrz J. (CZE) Ducati 1098R 19.753; 12. Berger M. (FRA) Ducati 1098R 21.582; 13. Toseland J. (GBR) BMW S1000 RR 27.235; 14. Aitchison M. (AUS) Kawasaki ZX-10R 30.702; 15. Kirkham J. (GBR) Suzuki GSX-R1000 42.579; 16. Lai F. (ITA) Honda CBR1000RR 43.420; etc.

Points (after 9 of 13 rounds): 1. Checa 343; 2. Biaggi 281; 3. Melandri 272; 4. Laverty 208; 5. Haslam 158; 6. Camier 146; 7: Fabrizio 141; 8. Badovini 118; etc. Manufacturers: 1. Ducati 355; 2. Yamaha 320; 3. Aprilia 320; 4. BMW 194; 5. Suzuki 158; 6. Kawasaki 137; 7. Honda. 113.

World Supersport
Chaz Davies (Yamaha ParkinGO) Gino Rea (Step Racing Team) held off the race long challenge of David Salom (Kawasaki Motocard.com) to take his fourth win of the season and extend his championship lead to 42 points. Fabien Foret (Hannspree Ten Kate Honda) finished third, 2.449 seconds from Davies, but the late challenge of the luckless Gino Rea (Step Racing Honda) ended in the gravel as he ran on trying to pass Foret, and he finished 11th.

Roberto Tamburini (Bike Service R.T. Yamaha) put memories of a big Silverstone crash last year behind him with fourth place, one position up on Massimo Roccoli (Lorenzini by Leoni Kawasaki). Broc Parkes, Salom's team-mate was sixth. Sam Lowes (Parkalgar Honda) fell after a collision early in the race with Rea. Davies is now leading the championship with 141 points, Salom is second on 104, Foret has 101 and Parkes is fourth with 95.
Chaz DaviesYamaha ParkinGO Team, 1st - "It was great to get a win at my home race. It was definitely one of the best races of the year. There were a good few passes back and forth so it wasn't easy to get the win. I was eighth on the grid, we struggled all weekend as I couldn't get that fast lap in to get on the front row. I got off to a good start and did my best to hold the pace. I wasn't sure which tyres to use so I think we must have made the right choice and I'm relieved with that. It was a great battle with the guys and I had so much fun. Thanks so much to my team, they did a great job and I want to dedicate the win to my sister, who celebrates her birthday today."
Results: 1. Davies C. (GBR) Yamaha YZF R6 34'55.198 (162,255 kph); 2. Salom D. (ESP) Kawasaki ZX-6R 1.085; 3. Foret F. (FRA) Honda CBR600RR 2.449; 4. Tamburini R. (ITA) Yamaha YZF R6 8.319; 5. Roccoli M. (ITA) Kawasaki ZX-6R 11.283; 6. Parkes B. (AUS) Kawasaki ZX-6R 12.308; 7. Nemeth B. (HUN) Honda CBR600RR 14.011; 8. Praia M. (POR) Honda CBR600RR 14.814; etc.

Points (after 9 of 12 rounds): 1. Davies 146; 2. Salom 104; 3. Foret 101; 4. Parkes 95; 5. Scassa 83; 6. Lowes 73; 7. Rea 62; 8. Harms 59; etc. Manufacturers: 1. Yamaha 176; 2. Honda 149; 3. Kawasaki 134; 4. Triumph 23.

Petrucci diceswith Supersport 1000 points leader Giugliano who would crash out.
Superstock 1000
Danilo Petrucci (Barni Racing Ducati) won a ten-lap race by over three seconds from the warring duo of Lorenzo Zanetti (BMW Motorrad Italia Superstock) and Niccolo Canepa (Lazio Motorsport Ducati). The fight for the lead was eventually contested by Petrucci and championship leader Davide Giugliano (Althea Racing Ducati) until Giugliano crashed out of contention on lap nine, leaving Petrucci a clear run to the flag. This was Petrucci's first win in this class. Sylvain Barrier (BMW Motorrad Italia Superstock) also crashed out. In the championship fight, Giugliano has an unchanged 115 points, Zanetti 104, Petrucci 94 and Barrier 65.
Davide Giugliano - "I'm really disappointed, we're fighting for the title and we really didn't need this. I'm sorry for my team because we had been working so well all weekend and the win was well within my grasp. I made a mistake and hit a bump that meant I lost the front. We obviously have to make up for this in the coming races because the advantage we have now is minimal and so the next races become more important than ever. I am still confident however, we can do it - it's just that the challenge has now got a little tougher."

Results: 1. Petrucci D. (ITA) Ducati 1098R 21'36.434 (163,89 kph); 2. Zanetti L. (ITA) BMW S1000 RR 3.431; 3. Canepa N. (ITA) Ducati 1098R 3.465; 4. Baroni L. (ITA) Ducati 1098R 12.047; 5. Mercado L. (ARG) Kawasaki ZX-10R 14.270; 6. Reiterberger M. (GER) BMW S1000 RR 14.715; 7. Antonelli A. (ITA) Honda CBR1000RR 18.739; 8. Morais S. (RSA) Kawasaki ZX-10R 19.371; etc.

Points (after 6 of 10 rounds): 1. Giugliano 115; 2. Zanetti 104: 3. Petrucci 94; 4. Barrier 65; 5. Canepa 64; 6. Baroni 46; 7. Antonelli 44; 8. Reiterberger 42; etc. Manufacturers: 1. Ducati 140; 2. BMW 122; 3. Kawasaki 58; 4. Honda 52; 5. Yamaha 15.

Superstock 600
The European Superstock 600 race provided a spectacular end to the UK Round held at Silverstone. The race win went to American Joshua Day (Revolution Racedays Kawasaki), who became the sixth different winner this year. In a sprint finish to the line Day got the edge on Australian Jed Metcher (MTM-RT Motorsports Yamaha) and Italian Riccardo Russo (Trasimeno Yamaha), who stepped onto the podium for the first time in his debut STK600 season. Romain Lanusse (MRS Yamaha Racing France) again failed to score a win but held off the challenge of Daniele Beretta (Trasimeno Yamaha) in the last few metres to keep his points lead intact. Brno winner Lombardi had an off day for the Martini Corse Yamaha team, the Italian finishing thirteenth and dropping to fourth in the table.

Race: 1. Day J. (USA) Kawasaki ZX-6R 20'14.620 (157,436 kph); 2. Metcher J. (AUS) Yamaha YZF R6 0.187; 3. Russo R. (ITA) Yamaha YZF R6 0.245; 4. Lanusse R. (FRA) Yamaha YZF R6 0.425; 5. Beretta D. (ITA) Yamaha YZF R6 0.816; 6. Egea S. (FRA) Yamaha YZF R6 5.074; 7. Schacht A. (DEN) Honda CBR600RR 6.703; 8. Covena T. (NED) Yamaha YZF R6 7.124; etc.

Points (after 6 of 10 rounds): 1. Lanusse 94; 2. Metcher 81; 3. Day 76; 4. Lombardi 74; 5. Russo 54; 6. Vd Mark 51; 7. Duwelz 51; 8. Gregorini 35; etc
---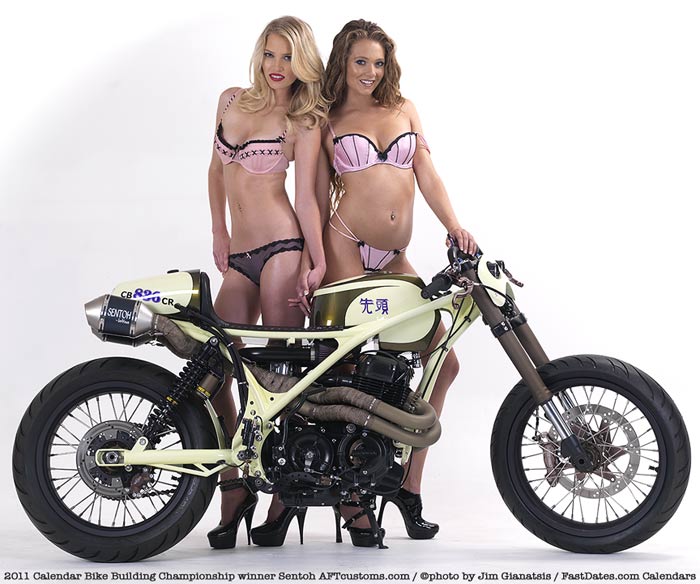 AFT Customs wins our LA Calendar Motorcycle Best of Show - again!
The Queen Mary, Long Beach , CA, July 16th, 2011 - Thanks to everyone who came to our 20th annual LA Calendar Show on Saturday the 16th - we had some really incredible people, music and custom bikes and a great day. Congratulations to Jim Giuffra at AFT Customs for now taking wins 5 years in a row and taking Best of Show with classic a 1970s classic Honda CB 750 named Sentoh! The Complete Story w/ Photos HERE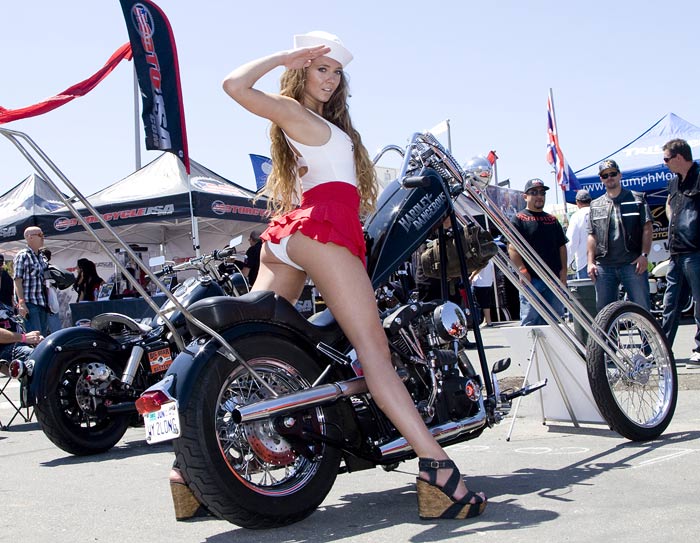 Our FastDates.com Calendar Kitten Camilla from Miller USA World Superbike, Utah, flew done to keep the troops entertained and do more photo shoots with the winning Show Bikes for the next 2013 Calendars.
---
More Outstanding Laguna Seca USA MotoGP Excitement HERE
Laguna Seca July 24th 2011 MOTOGP RACE: (32 laps = 115.52 Km)
POS / RIDER / NAT. / TEAM / MOTORCYCLE / TIME / KM/H / GAP
1 / Casey STONER / AUS / Repsol Honda Team / HONDA / 43'52.145 / 157.997 /
2 / Jorge LORENZO / SPA / Yamaha Factory Racing / YAMAHA / 43'57.779 / 157.659 / 5.634
3 / Dani PEDROSA / SPA / Repsol Honda Team / HONDA / 44'01.612 / 157.431 / 9.467
4 / Ben SPIES / USA / Yamaha Factory Racing / YAMAHA / 44'12.707 / 156.772 / 20.562
5 / Andrea DOVIZIOSO / ITA / Repsol Honda Team / HONDA / 44'13.030 / 156.753 / 20.885
6 / Valentino ROSSI / ITA / Ducati Team / DUCATI / 44'22.496 / 156.196 / 30.351
7 / Nicky HAYDEN / USA / Ducati Team / DUCATI / 44'23.176 / 156.156 / 31.031
8 / Colin EDWARDS / USA / Monster Yamaha Tech 3 / YAMAHA / 44'37.647 / 155.312 / 45.502
9 / Hector BARBERA / SPA / Mapfre Aspar Team MotoGP / DUCATI / 44'43.694 / 154.962 / 51.549
10 / Hiroshi AOYAMA / JPN / San Carlo Honda Gresini / HONDA / 45'00.995 / 153.969 / 1'08.850
11 / Karel ABRAHAM / CZE / Cardion AB Motoracing / DUCATI / 45'01.277 / 153.953 / 1'09.132
12 / Loris CAPIROSSI / ITA / Pramac Racing Team / DUCATI / 44'05.129 / 152.308 / 1 lap
13 / Toni ELIAS / SPA / LCR Honda MotoGP / HONDA / 44'29.962 / 150.892 / 1 lap
Pole Position: Jorge LORENZO 1'21.202 160.045 Km/h
Fastest Lap: Casey STONER 1'21.673 159.122 Km/h Lap 3
Circuit Record Lap: Casey STONER 1'21.376 159.703 Km/h 2010
Circuit Best Lap: Casey STONER 1'20.700 161.040 Km/h 2008
CHAMPIONSHIP POSITIONS TO DATE:
1 STONER 193, 2 LORENZO 173, 3 DOVIZIOSO 143, 4 PEDROSA 110, 5 ROSSI 108,
6 SPIES 98, 7 HAYDEN 94, 8 EDWARDS 67, 9 AOYAMA 63, 10 SIMONCELLI 60,
11 BARBERA 56, 12 ABRAHAM 46, 13 BAUTISTA 39, 14 ELIAS 38, 15 CRUTCHLOW 34.
NEXT EVENT: ROUND 11 SUNDAY AUGUST 14 BRNO, CZECH REPUBLIC
---
Cafe Racer Season 2 to air on Velocity TV starting August 3rd 9-10PM EST
July 2011 - One of the best streetbike programs on television, Café Racer returtns Wednesay August 3rd on the new Velocity network, formally known as Discovery HD Theater. Hosted by Cafe Racer magazine editor and coordinating producer Mike Seate, the world of low bars and high-performance has continued to grow recently, particulaly as the economic climate has reduce expensive new bike sales median age of bike riders gets older. Now its really cool to build the custom sportbike of your dreams using oldand affordable junkyard dogs from the 1970s. This second season of Café Racer will bring us up to date with where the International café racer scene is going. The crew travels to faraway Italy, Wales, England and all across the United States where they unearthed some extraordinary custom motorcycle builders.
The builders and their unique rides are still our main focus, bringing in some new blood to the cafe racer cult such as hot rod builder Bryan Fuller, Reverend Jim of Florida's Church of the Apehangers, custom sportbike king Nick Anglada and Matt Rambow of Colorado Norton Works to name just a few. Some of your favorite builders from last season have clued us in on their latest ground-up builds, including Greg Hageman, Florida's Dime City Cycles and Santiago Choppers' Alan Bernard who, for a second time, created a mind-blowing custom bike that he donated to the Curing Kid's Cancer charity. Alan's Harley-powered Norton brought in some serious money to help children's cancer research, and our cameras were there to catch the occasion.

Celebrities Billy Joel, Last Comic Standing Alonzo Bodden and award winning singer/producer Butch Walker bring their passion for café racers to the show as well and the 2008 World Champion Phillies get a chance to wiegh in on one of our latest creations. You'll find Cafe Racer show schedule and times here: www.caferacertv.com
New 5th Generation Ducati Superbike Revealed
July 10th - The Italian motorcycle magazine Motocilismo was given some sneak preview photos by the Ducati factory of the all-new 5th Generation Ducati 1198 Superbike which they have released in their July 2011 issue. And above, the art studio Bar Design has rendered up a look at the complete bike. Exact specifications and more complete pictures of the new 5th Generation Bologna Bullet will have to wait for the bike's premier at the EICMA Show in November, with production set to start right after for dealer deliveries starting in February 2012. MORE
New Ducati 1199 stuns Bayliss in testing at Mugello
Reprinted courtesy Motorcycle News, August 1st,2011 - Ducati's rivals are reeling after retired Ducati legend Troy Bayliss matched his fastest ever Superbike time around Mugello, in a sensational three-day test in June of the new 1199. The 52-time WSB race winner left the track stunned by the pace of the machine at such an early stage: "All I can say is the bike is a beast and she is on the money."
Troy told FastDates.com in May that he only expected to be testing the Corse race version of the 1199 which the privateer Ducati teams including Carlos Checa / Althea Ducati would be racing next year. The bike he is pictured testing here in June looks to be a mash of production and race parts with production parts Ohlins forks and Brembo brakes. While this bike is obviously not using any lighting equipment and has a massive hand built Termignoni Racing Exhaust System with the rear cylinder's huge pipe exiting under the seat and then turning down to the under engine dual silencers. We don't know the exact displacement of the all-new gear drive Desmo engine yet, but as is usually Ducati policy, this new 5th generation Superbike is being designated as the 1199 to differentiate it from the current 1198 model.
Given a combination of an all-new engine, radically different chassis design, self-confessed 'rusty' rider and little development so far, the times Bayliss set are a staggering achievement, hinting at the huge potential of the mould-breaking new superbike.
August 1st - Above is the latest spy shot of an 1199S model with Ohlins forks, being tested around the factory in Bologna. With the test rider in Ducati riding gear and the bike now in Ducati Red colors, the factory isn't too worried about "spilling the beans" anymore while riding it in public.
The bike will be ready to go into production after its premier at the EICMA Show in November, with deliveries world-wide sometime in February 2012. Expect the 1199R model to be available a year later.
---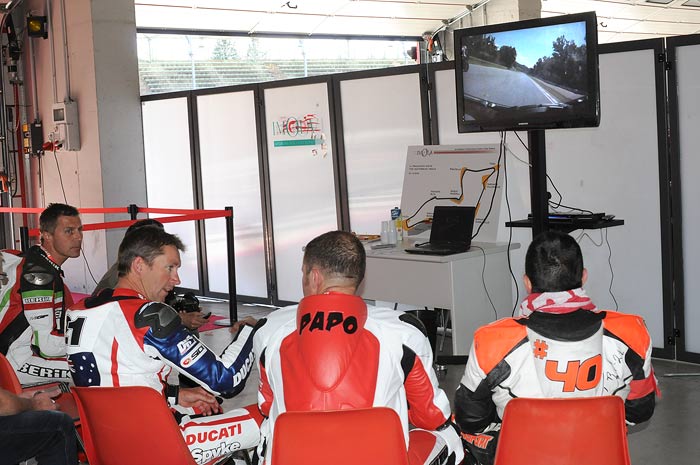 Superbikes at Monza, Imola, Bologna & Miller, riding with 3-time World Champ Troy Bayliss!
Troy Bayliss Racing Academy at Imola • World Superbike Race at Imola • Fast Dates Calendar Shoot at Miller WSBKTesting the Ducati Diavel in Italy!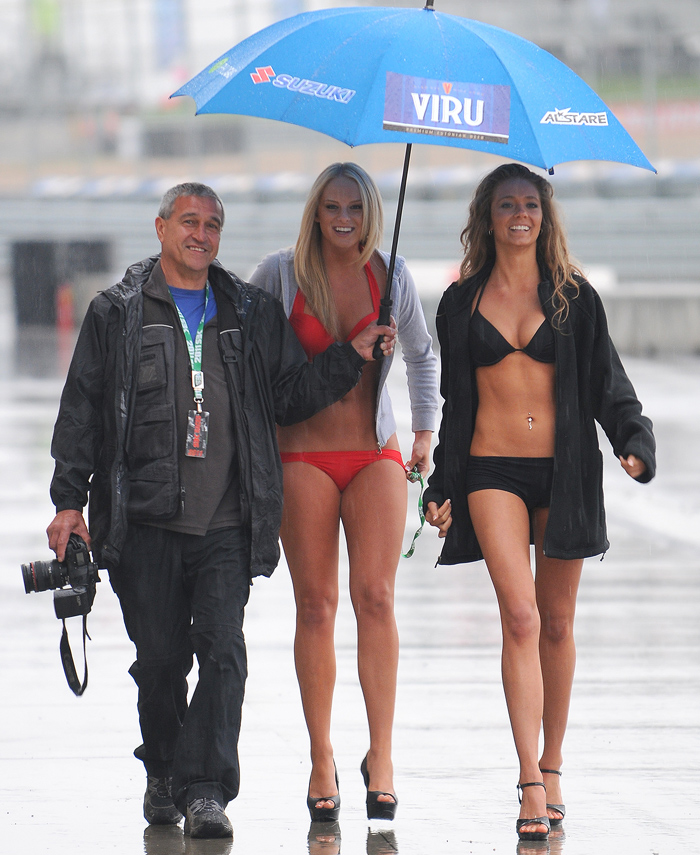 ---
There's more! Go to Pit Lane News Next Page

Also Visit: Fast Dates Calendar News • Iron & Lace Calendar News
Calendar Girl News • Meet the Models • Paddock Garage

Calendar Kittens, Paddock Garage, Screensavers, Iron & Lace Garage





MotorcycleSuperstore.com
Some of our Calendar Kittens can also at Playboy's website...



FREE! New Met-Art Model Galley Updated Daily - Stop Back Each Day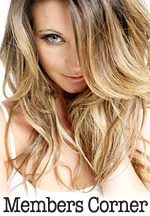 Hot Bikes, Sexy Kittens
Your Exclusive Grid Pass
also includes....
---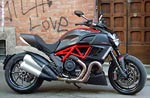 The Devil Made Us Do It!
Testing the Ducati Diavel in Italy
2011 Calendars!
with FastDates.com Calendar Kitten, Ducati Corse Grid Girl
and Playboy Playmate
Heather Rae Young!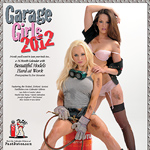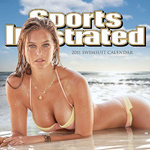 Click for even more Calendars!
---
Economic Reality - Yamaha and Alstare Suzuki to withdraw from World Superbike in 2012
Yamaha Official World Superbike Team withdraws at the end of 2011 season from World Championship
Aug 1st 2011- Yamaha Motor Europe N.V. (YME) has decided to withdraw their official Yamaha World Superbike Team at the end of the current season from the FIM Superbike World Championship.
This announcement follows a full strategic review of the Marketing Operations within Europe including all Motorsport activities and takes into account the continuing severe and rapidly changing Powered Two Wheeler market conditions throughout the region.
Due to this decision more resource and focus will now be used for direct "Customer" activities to ultimately add more value to Yamaha ownership and increased Customer Satisfaction.
YME would like to express their sincere thanks and appreciation for the total commitment, support, and passion shown by the extremely professional and dedicated riders and team members both past and present throughout the many years of participation in the FIM Superbike World Championship. YME would also like to thank all the highly valued business partners and suppliers who have in-turn supported the team and in addition would like to thank Infront Motorsports, the FIM Superbike World Championship promoters. YME has chosen this timing of announcement to ensure that all existing obligations are correctly met, and to not limit any opportunities or future planning for all personnel involved.
Riders Marco Melandri and Eugene Laverty are currently respectively 3rd and 4th in the overall 2011 FIM Superbike World Championship standings for riders with 4 rounds to go. YME and the team will continue to give its maximum efforts until the end of the existing season to try and regain the World Superbike title which Yamaha also won in 2009.
Yamaha will continue the availability of road racing kit parts, known as YEC Racing kit parts, for its R1 and R6 production models for private teams entering at all racing levels.
Alstare Suzuki Team Owner Frances Batta States his teams' positiion for 2012 World Superbike
31st July 2011- Alstare team manager Francis Batta would like to clarify his position regarding current speculation about 2012. Francis Batta and Alstare have been involved with Suzuki for the best part of thirteen years and this tremendous relationship has given the everybody an immense amount of satisfaction. The strong relationship was forged right from the very beginning and has grown throughout the years and is one that Francis values very highly. Francis has been a loyal supporter of Suzuki and it is for this reason that he would like to continue with them alone in the future. If Suzuki decide not to take part in the World Superbike Championship next year, Francis will also stop rather than continue with another manufacturer.
SBK Superbike moves to 1-Bike Rule, BSB Goes Production Bikes in 2012
In a effort to keep World Superbike racing affordable and its grids full in the current down turned world economy, SBK World Superbike will be restricting its premier World Superbike class teams to just one Race Bike per rider beginning in 2012. Currently all the factory teams, as well as many of the top privateer teams, have 2 bikes in their race garages for each of their riders.
One of the bikes serves as a back-up should the rider's primary #1 bike be crashed during the race weekend.
With a factory race bike valued anywhere between $100,000 to $200,000 each, a 2-rider team team might be able to reduce its costs in equipment, additional team personnel and transportation by about $500,000 per race season.
And what if a rider destroys his one bike at a race meeting during Practice or the 1st Race, how can he finish up the race weekend? Each team will be allowed to bring (1) spare rolling chassis with them, plus the usual compliment of spare engines.
So if one of the team riders destroys his Primary #1 Bike in Practice, Superpole or Race One, the team will have enough time between Races to install an engine in the team's spare rolling chassis.
Meanwhile in the British Superbike Championship, the 1000cc Superbike class bikes will be much closer to Production Superstock Rules, currently called the EVO Class in Britain.
Similar to current the Superstock spec bikes raced in AMA Superbike.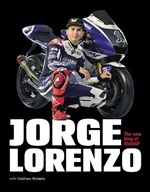 Carlos Checa Increases his Championship lead at Silverstone with 3 Rounds Remaining
Silverstone (UK), Sunday 31st July 2011: the Althea Racing team and rider Carlos Checa had several reasons to celebrate today at the Silverstone circuit; the team has achieved the 300th Superbike race win for Ducati, followed by the 301st in race 2! The second race also gave the Spanish rider another reason to smile as it was his 100th Superbike start.

Checa made a strong start to race one and was fourth at the end of lap one. He fought with Haga for third position through the first laps and passed both him and Hopkins on the third. Giving chase to Laverty, he got past him on lap six to take the lead. By mid-race he had built up a two second lead over the Yamaha rider but did not slow his pace for anyone, continuing to put in some extremely fast lap times all the way to the line, to win with a 3.3 second advantage. Carlos also made the fastest lap of the race, obtaining his sixth Pirelli prize of the season.

The second race was also significant for the fact that is was championship leader Checa's 100th race in World Superbike. The Althea Racing rider was fifth at the first corner but up to second by the end of the first lap. In the initial stages he battled hard to reach leader Laverty and was able to get by him on lap six, just as he had done in race one. From that point on, he worked hard to slowly increase his advantage and he defended his position perfectly. He crossed the line 2.2 seconds ahead of Laverty, to take another 25 points for the championship.

Thanks to today's fantastic double win, Checa has extended his championship advantage to 62 points. He holds a total of 343 points to second-place Biaggi's 281. Ducati continues to lead the manufacturer's championship with 355 points to 320 of Yamaha and Aprilia.

Carlos Checa: "It was a wonderful day. I didn't believe that it would be possible to win here, but we managed to do it twice over! To achieve the 300th win for Ducati is an important result and we are all very happy to have been able to repeat this in race two. I thank everyone involved, my team, Ducati and all the sponsors. I also heard that I have now completed 100 SBK races. I didn't know this but the important thing is that I still feel young and am not yet 100 years old!
We have a good advantage for now but as we all know, it is hard to build up points and easy to lose them. We now head to tracks where I have had some good results in the past but we are taking it one step at a time; nothing is a given. It's been a fantastic weekend that I will remember forever. Now the team can go on holiday in a more relaxed state of mind."
Ups and Downs for Aprilia at Silverstone
Silverstone, July 31st, 2011 – The English away match for the Aprilia Alitalia Racing Team leaves only a "half smile", in spite of the comeback in Race 2. World champion Max Biaggi, forced to start from the third row after the unfortunate Superpole yesterday, had to deal with a contact which bent the brake lever, so much that he almost had to take his hand off the handlebar to brake. Despite this inconvenience, the Corsair did not let up and ended the race in eleventh place, earning 5 important points.
An unfortunate race for Leon Camier as well, a key player in the race until 3 laps from the end when a technical problem forced him to slow down just as he was attacking Laverty's second position. With a fighting spirit the English rider gritted his teeth and rode the bike across the finish line in fifteenth place.

The start of Race 2 immediately showed good progress from Max, who also put the fastest lap of the race on the boards. The Corsair finished at the foot of the podium with a consistent pace, but the chase forced him to wear his tyres. The Roman rider squeezed the most out of his RSV4 anyway, crossing the line in fourth place, just ahead of his team mate, Leon Camier, who rode an excellent race.

Max sees the cup as half full: "Analysing the weekend and the first race, I can say that I'm satisfied with the fourth place in Race 2. It's a shame I had to start from the back. I stressed the tyres in order to catch up with the leading pack and that prevented me from being incisive at the end even though I really gave it my all, so much that I was able to get in front of my team mate who is quite fast here. Even in Race 1 I could have done better, but with the bent brake lever and the technical problem with the clutch I had little choice but to grit my teeth and pick up as many points as I could".

"I'm just obviously so disappointed and really sorry for all the fans out there that came to support us - Leon said - I really thought a podium or two was on the cards for definite. I felt really strong in the first race, made up a load of places and was starting to think about passing Laverty for 2nd when we had an issue with the bike. I kept going and I know the fans were cheering me on every time I went past so thank you to them! Second race, start went well but had no grip at the end. I couldn't hold my line and I was pushing and pushing to try and keep up but then I would make a mistake. So frustrating, especially at my home race, but that's how it goes sometimes."
Difficult Silverstone for Castrol Honda and its Substitute Riders
Castrol Honda endured a difficult weekend at the ninth round World Superbike event at Silverstone, with only one race finish and no championship points. Both races were won by series leader Carlos Checa, who has extended his championship advantage over reigning champion, Max Biaggi, to 62 points as the World Superbike paddock heads into a month-long break.
Alex Lowes, who has deputized for injured Castrol Honda rider Jonathan Rea for the last two rounds, was unable to finish either race at Silverstone today. The 20-year-old from Lincoln in the UK crashed out of race one and was forced to pit in the second 18-lap encounter at the 5.902km Northamptonshire circuit.
His race-one crash meant Lowes was forced to use his spare CBR1000RR for the second outing, but a different setting on the machine left him unable to lap in contention.
On the other side of the garage, late replacement Fabrizio Lai looked set for championsh ip points in race one before a front-end crash ended his challenge. In race two, the Italian rider battled through to the flag but a points finish just eluded him.
Alex Lowes – DNF & DNF
I can't really begin to express my disappointment, not just for myself, but for the whole team. After the test last week, I came to Silverstone with high hopes for an improvement over Brno, which was the first time I had seen the bike. It wasn't to be though and we just weren't able to find a setting here that gave me enough confidence in the front end of the bike. I've had a mega experience and it was great having Jonathan [Rea] around this weekend. He's hoping to be back on the bike for the next round and I'm sure he can get the results that the team deserves after all the hard work they've put in.
Fabrizio Lai – DNF & 16th
In race one I thou ght I could get two or three points but I crashed. I used the soft tyre in the front but it did not last more than three laps, so I had to fight it for a long time. I had to use the second bike in race two, with the harder front. But the different setting with the other bike used up the rear tyre too fast. So it was not the results that I had hoped for, but I am happy to have this experience. It's disappointing for the team, because I would like to go faster, but it was not possible.
Ronald ten Kate – team-manager
Not the results we wanted from the weekend, of course, but we still look forward. We have a test at Assen before the end of August, with quite some new parts to try on the bike that should allow us to go faster again. I'd like to thank Alex and Fabrizio for their efforts this weekend. Fabrizio's was a very last-minute booking for Silverstone and he's done quite well, considering it's his f irst time here and he hadn't seen the bike before he walked into the garage. It was nice to work with him. It's been a good weekend with young Alex, too, with a few ups and downs, of course. Race one was quite promising and he was going forward through the field. Unfortunately, the crash damage to his bike meant he had to use his spare in the second race and that had quite a different feeling. We've really enjoyed working with him and we wish him good luck in his BSB racing.
Difficult Day at Silverstone for Fabrizio / Alstare Suzuki
Team Alstare Suzuki rider Michel Fabrizio endured a tough time of it today at Silverstone. He crashed out of the first race and then suffered tyre problems almost from the start of the second and was forced to ride cautiously just to make the finish.
Michel - Race 1: DNF, Race 2: 9th - "I am disappointed with how things worked out today. I think the crash in race one was probably a bit my fault. I highsided on lap one, maybe because I was pushing a bit too hard, a bit too soon. I hurt my right collarbone and gave my right hip and thigh a pretty good bang, so I was a bit battered and bruised for race two.

Because the track temperature was quite hot, we chose a hard front tyre for the second as we felt that a soft one would get destroyed too soon. But the front was a bit too hard and I just couldn't get any mid-corner grip after just a couple of laps. From then on, it was a struggle to maintain my position and when I got passed by a few riders I couldn't do anything about it. I kept pushing as hard as I could and finished a frustrating ninth place. It was a pity, because I had qualified on the second row of the grid and, as I know that my race pace is normally very good, I was looking forward to at least top four finishes and maybe even a podium.

Racing is like this sometimes and I have to put today behind me, enjoy the upcoming break and then look forward to better times in the next round at the Nurburgring." - Ciao, Michel
Team BMW Motorrad Motorsport leaves the Silverstone race weekend with mixed emotions.
At the last race weekend before the summer break, factory rider Leon Haslam (GBR) secured the squad another top five finish in the 2011 season of the FIM Superbike World Championship. On the other hand, Troy Corser (AUS) had to retire from the second race due to a technical issue. In the championship standings, Leon is fifth (158 points) and Troy is still 15th (62 points). In the manufacturer standings, BMW lies fourth with 194 points.

Two BMW riders were again successful in the FIM Superstock 1000 Cup race: BMW Motorrad Italia Superstock Team rider Lorenzo Zanetti (ITA) celebrated a podium, finishing second. 17 years old German Markus Reiterberger (GER) from the Garnier Alpha Racing Team secured another top ten result finishing sixth.

BMW Motorrad Motorsport congratulates Erwan Nigon (FRA), Sébastien Gimbert (FRA) and Damian Cudlin (GBR) from Team BMW Motorrad France on the fourth place on its debut at the prestigious Suzuka 8-Hour race. The result catapulted Team BMW Motorrad France 99 to the top of the Endurance World Championship standings, with just two rounds of the series remaining.

Leon Haslam:
Result Race 1: 4th / Gap to 1st: 00:07.116 min / Fastest Lap Race 1: 2:06.417 min
Result Race 2: 8th / Gap to 1st: 00:11.496 min / Fastest Lap Race 2: 2:06.328 min
"In race one I was really happy with the start. I was able to get myself into the position I wanted to be in and ran with the leaders. I was really pushing for the podium and battled to keep with Marco Melandri, but I was really struggling to pass him and stay in front. I was happy to be running close to the front and the lap times were OK. I just narrowly missed out on a podium.

In race two I was having a few issues with the bike and I was forced to adapt my riding style to try and ride around it. I got to the point where I was able to run consistent lap times, but by then the leaders had gone. Now we have the summer break, so I am just looking forward to spending some time at home and preparing in the gym for the next races."

Troy Corser:
Result Race 1: 9th / Gap to 1st: 00:25.491 min / Fastest Lap Race 1: 2:06.979 min
Result Race 2: DNF / Fastest Lap Race 2: 2:07.099 min
"In race one I got a great start. I actually had a little incident at the first corner – I collided with another rider which did cost me a bit of time and to be honest I was lucky not to go down. I fought hard and managed to get to the front of the group and I felt well on the bike. The grip level dropped off as the race progressed, and it caused me to slide and spin the rear tyre. I just managed the situation the best I could and brought it home.

In race two we had an issue with the bike which we are currently looking into. That sadly brought an early end to the race for me. We are not sure exactly why the issue occurred at the minute but it does seem bizarre at this stage because we only made minor changes between races. The changes we did make seemed to improve the package but sadly we couldn't take advantage of that. I have a couple of days off before going back to serious training. I still do not feel 100 per cent fit on the bike after my injury."

Bernhard Gobmeier (BMW Motorrad Motorsport Director):
"We leave Silverstone with mixed emotions. In the first race, Leon's lap times were good enough for a podium finish. After the second race, he complained about chattering. This didn't allow good lap times. Troy showed a really good performance in race 1 and demonstrated that he is back from his injury. In the second race he brought the bike back to the garage and retired early from the race as he had technical issues. We now will analyze the data and find out what the problem was. The entire squad in Stephanskirchen, Munich and at the race track has worked hard over the last couple of months. Everybody should now recover before we come back to our home race at Nürburgring."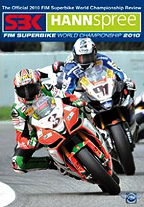 World Superbike Review
Click to find DVD Coverage of Every Year!
MotoGP Review
Click to find DVD Coverage of Every Year!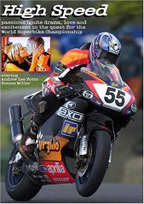 High Speed - the Movie
The best motorcycle racing movie ever made! Filmed on location at the World Superbike races , this an exciting romantic drama staring beautiful British actress Sienna Miller.
---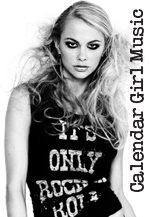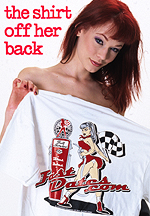 Order the Official
FastDates.com &
LA Calendar Bike Show
T-Shirts!
---
HONDA EXTENDS WINNING RECORD IN SUZUKA 8 HOURS
Suzuka 8 Hours race
FIM Endurance World Championship, round three
Suzuka, Japan,
July 31, 2011
Honda's CBR1000RR was raced to victory by the F.C.C. TSR Honda team in the prestigious Suzuka 8 Hours, giving the marque its 24th win in the mid-summer classic, and second in a row in the third round of the QTEL FIM Endurance World Championship at the venerable Suzuka Circuit south of Tokyo. Yoshimura Suzuki finished second with Musashi RT Harc Pro finishing third on a second Honda CBR1000RR, with all three teams finishing on the same lap.
The F.C.C TSR Honda team of Suzuka veterans Kousuke Akiyoshi, Shinichi Ito and Ryuichi Kiyonari became the favorites for the 34th running of the race based on a successful pre-race Suzuka test and they didn't disappoint. But the race wouldn't be trouble-free. Kiyonari started the race, but had a small mishap early on that forced him to return to the pits for repairs, dropping the team from first to third. And Ito survived a collision in the second hour with Team Bollinger's Roman Stamm.
The F.C.C. TSR Honda team went on to complete 217 laps of the 5.807Km track in Mie Prefecture to beat the Yoshimura Suzuki team of Yukio Kagayama, Josh Waters and Nobu Aoki by 38.765s. The Musashi RT Harc Pro team rode a mixture of youth and experience to the final podium position. Takumi Takahashi, 21, teamed with veterans Makoto Tamada, 36, and Tadayuki Okada, the 44-year-old multi-time winner, to finish third, 1m, 31.162s behind their fellow Honda riders.
The win was the fourth for both Ito and Kiyonari, tying the mark set by Wayne Gardner in 1992 for second most. Tohru Ukawa remains the all-time Suzuka master with five wins. Three-time British Superbike champion Kiyonari's four wins came in 2005, '08, 2010 and this year. Ito won in 1997 and '98, and 2006. Akiyoshi, the 36-year-old F.C.C. TSR rider who has a five-race winning streak in the All Japan Championship dating back to last season, won the 8 Hours for the first time.
The win was especially meaningful for Ito, who earlier this year announced his retirement. Ito is from Sendai, Miyagi prefecture, which suffered considerable damage from the March earthquake and tsunami. Because of the tsunami and earthquake that damaged a nuclear reactor, the race began and finished an hour earlier.
The race began with Musashi RT Harc-Pro leading at the end of each of the first two hours, with Yoshimura Suzuki second and F.C.C. TSR Honda third after Kiyonari's early fall.
Yoshimura Suzuki took the lead in the third hour, but it swung back and forth, depending on the efficiency of the pit stops and the riders. Musashi RT Harc Pro's Takumi Takahashi battled with pole position rider Yukio Kagayama in the early going, which allowed the Yoshimura team to hold the lead.
F.C.C. TSR Honda cut the gap to 19s in the fourth hour and erased it, taking the lead halfway into the fifth hour. With three hours remaining, F.C.C. TSR Honda had a lead of just over 1.5s having completed 136 laps. By then it was a three-team race with the fourth-placed team two laps in arrears.
F.C.C. TSR finished the sixth hour with a comfortable lead of 1m, 30s, but the Yoshimura team closed the gap back up to 11s entering the final hour. That's when the leading Honda team reversed the momentum to pull out the win by nearly 39s.
See Results at Left
WORLD CHAMPIONSHIP CLASS POSITIONS TO DATE
1 BMW Motorrad France 99 68, 2 Suzuki Endurance Racing Team 62,
3 Yamaha Racing France GMT 94 Ipone 46, 4 FCC TSR Honda 30, 5 Team SRC Kawasaki 28,
6 YMES Folch Endurance 25, 7 Yoshimura Suzuki Racing Team 24, 8 National Motos 22,
9 Musashi RT Harc Pro 19, 10 Bolliger Team Switzerland 18, 11 Team R2CL 17,
12 Monster Yamaha YART 16, 13 Honda TT Legends 15, 14 Eva RT Trickstar 13, 15 Maco Racing Team 13.