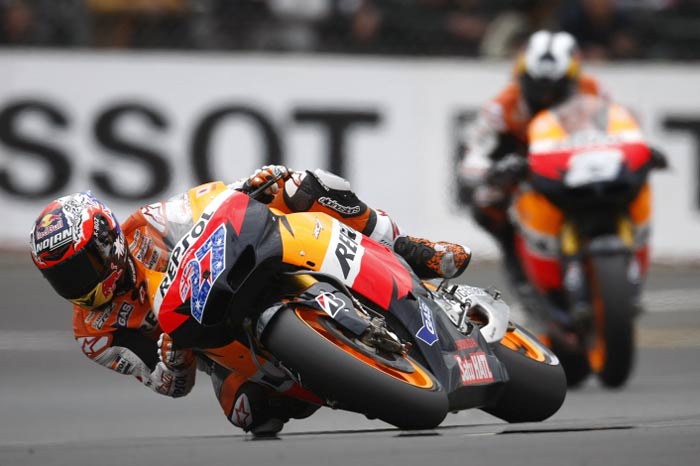 Race winner Casey Stoner(27) leads team mate Pedrosa who would be taken out by Simoncelli at mid race in a pass for 2nd spot. Pedrosa suffered a broken collarbone, Simoncelli received a stop-and-go penalty whch dropped him to fifth.
MotoGP World Championship, Monza Round 4 of 19
Lemans France, May 13-15th - Repsol Honda's Casey Stoner secured victory for the first time in his career at the Le Mans circuit in Sunday's Monster Energy Grand Prix de France. It was a close battle until the very end between two Italians for second place but it was the second Repsol Honda of Andrea Dovizioso who clinched the 20 points, ahead of Valentino Rossi (Ducati Team) who achieved his first rostrum riding the Desmosedici. Stoner took his 25th premier class career win after a dominant ride to pull away at the front and win by a margin of over 14 seconds. With his second win of the season, the Australian has now jumped up to second place in the standings, 12 points behind Jorge Lorenzo (Yamaha Factory Racing).


It was a record-breaking attendance for the French GP with 88,400 fans attending the Le Mans circuit on Sunday. The rain managed to stay away and an eventful race was enjoyed by the large and enthusiastic crowd. There was action throughout the field but at the end all eyes were on the dice between Dovizioso and Rossi. As in the previous race in Portugal, the Honda rider managed to deny the advances of the nine-time World Champion and record his best finish of this year's campaign so far, whilst Rossi scored his best result of the season four rounds in.

Dani Pedrosa (Repsol Honda), who had made one his trademark rocket starts, led Stoner for the first lap until his team-mate came through on the next lap to take control of the race. The Spaniard stayed with the race leader for the first half of the 28-lap race, until he fell into the clutches of Simoncelli. The Italian passed the Repsol Honda rider on lap 17 but then a controversial incident occurred between the two when Pedrosa attempted to reclaim his second position and the two touched, sending Pedrosa crashing out.

Simoncelli sends wishes to his sick grandmother, and later would send Championship points leader Pedrosa to the hospital.
It was later confirmed that Pedrosa had broken his right collarbone, whilst Race Direction declared during the course of the race that Simoncelli had made an illegal manoeuvre, and served him with a ride through penalty. The 24 year-old eventually finished in fifth position and lost his opportunity of scoring his first ever podium in MotoGP.

Jorge Lorenzo (Yamaha Factory Racing), making his 150th Grand Prix start and becoming the youngest rider ever to do so, had a bad start to his preparations on Sunday after a crash in warm up which wrecked his bike and left the Spaniard with an injured finger. After barging through on Dovizioso early on in the race for a top four place, the 2010 MotoGP World Champion slipped down the order after being re-passed by the Repsol Honda rider and by his fierce rivals, Simoncelli and Rossi, but eventually placed fourth.

Ben Spies (Yamaha Factory Racing) equalled his best result of 2011 with sixth place, the American lost out to Simoncelli after the Italian got the better of him despite his ride through penalty. Nicky Hayden (Ducati Team) was seventh, ahead of Hiroshi Aoyama (San Carlo Honda Gresini) who had a lonely race in eighth.

Héctor Barberá (Mapfre Aspar) won the race-long battle to finish in ninth. The Spaniard had been involved in a very exciting tussle with Karel Abraham (Cardion AB Motoracing) who finished tenth, Toni Elías (LCR Honda), 11th and Álvaro Bautista (Rizla Suzuki) 12th. After a difficult start to the season upon his return to MotoGP, Elías was showing signs of the ability which took him to the 2010 Moto2 World Championship and was up to 11th place in a five-rider battle in the early part of the race, but had a massive moment and was lucky to keep hold of his Honda as he dropped to the back of the group. The 28 year-old did manage to pick his way through a number of the riders after a difficult four rounds of the season.

Cal Crutchlow (Monster Yamaha Tech 3) who had qualified an impressive sixth on his first visit to the Le Mans circuit, suffered a lowside when in ninth place on lap five and had to return his machine back to the pits for his first non finish in his rookie campaign. It was not a good day for Monster Yamaha Tech 3 in their home race in France after Colin Edwards also crashed mid way through the race but managed to get back out to pick up three points in 13th place.

It was not a happy day for the French fans who had hoped to see Randy de Puniet (Pramac Racing) pick up his best result of the season. The French rider crashed into the gravel on lap two and walked back to the pits dejectedly. Loris Capirossi (Pramac Racing) suffered a similar fate as he crashed out towards the end of the race.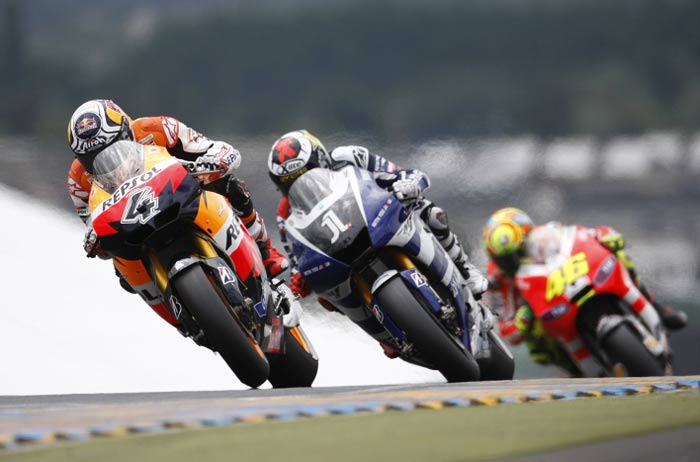 Dovizioso (4) leads reigning champ Lorenzo (1), who would be passed the first time this seson by Rossi (46) for 3rd on the podium.
Casey Stoner, Repsol Honda: race winner - "The whole weekend has gone so well for us, arriving here from the Portugal test with the bike almost the same and we have improved small things here and there and only needed to adjust the set-up for this circuit. We went into the race confident. At the beginning of the race Dani was very fast and he was difficult to pass as he as being cautious. When I overtook him I thought I might be able to take some advantage, but he was able to match my times and follow me for some laps, so I continued to push more than I prefer and eventually I put a gap between us. From this point the race came to me and I was able to focus on my consistency and win. A big thanks to the team and everyone for all their hard work, but my thoughts are with Dani at this moment. I hope he can recover soon as he is a very strong contender for this championship."
Andrea Dovizioso, Repsol Honda: 2nd - "I'm really happy with the second position today, it's so important for the championship and it arrives after a start of the season where we didn't get the results we expected. We did a very good job with the team since the beginning of the weekend and I knew I could fight for the podium, but I didn't expect second place. I had a great battle with Valentino and to beat him always has a special taste, and it's good fun to get the podium after a hard fight. I was losing a lot in two areas, but I was strong in braking, so I made a good strategy and once I overtook him, I pushed 100 percent not to have him too close especially in turns 10 and 11, where he was faster. Concerning the race, I had a good start, Lorenzo's strong overtaking slowed me down a little, but then I pushed to recover the gap. We had good pace, but we need to be faster. We have to keep on working to reduce the gap to stay with the front riders. Dani today was very unlucky and I hope he can recover soon."
Valentino Rossi (Ducati Marlboro Team) 3rd - "We're very pleased with this podium because we're on the right path, and especially because I had fun today. I rode the Desmosedici well, I was fast in the technical parts of the track, I felt good from start to finish and I had good lap times. This morning we made a last change to the setting together with Jeremy and the guys from Ducati, and it helped cut another couple of tenths. I knew I could beat Lorenzo, so that was my goal. I also passed Dovi at one point, but I got a little confused and made a move on the penultimate lap instead of the last one. I lost my concentration momentarily, but in short, he got me again. Anyway, it's fine like this; I'm happy for myself, for my team, for Filippo (Preziosi), and for all the boys at Ducati. This result boosts our morale. We still have to keep working and improving though, because there's more to be done. I also have to improve and keep adapting my style to the Ducati, because I'm still not riding it as I should, but in the meanwhile, we'll enjoy today's nice race and podium."
RESULTS MOTOGP RACE: (28 laps = 117.18 Km)
POS / RIDER / NAT. / TEAM / MOTORCYCLE / TIME / KM/H / GAP
1 / Casey STONER / AUS / Repsol Honda Team / HONDA / 44'03.955 / 159.551 /
2 / Andrea DOVIZIOSO / ITA / Repsol Honda Team / HONDA / 44'18.169 / 158.698 / 14.214
3 / Valentino ROSSI / ITA / Ducati Team / DUCATI / 44'18.519 / 158.677 / 14.564
4 / Jorge LORENZO / SPA / Yamaha Factory Racing / YAMAHA / 44'25.030 / 158.29 / 21.075
5 / Marco SIMONCELLI / ITA / San Carlo Honda Gresini / HONDA / 44'35.200 / 157.688 / 31.245
6 / Ben SPIES / USA / Yamaha Factory Racing / YAMAHA / 44'35.564 / 157.666 / 31.609
7 / Nicky HAYDEN / USA / Ducati Team / DUCATI / 44'39.521 / 157.434 / 35.566
8 / Hiroshi AOYAMA / JPN / San Carlo Honda Gresini / HONDA / 44'55.457 / 156.503 / 51.502
9 / Hector BARBERA / SPA / Mapfre Aspar Team MotoGP / DUCATI / 45'07.686 / 155.796 / 1'03.731
10 / Karel ABRAHAM / CZE / Cardion AB Motoracing / DUCATI / 45'07.840 / 155.787 / 1'03.885
11 / Toni ELIAS / SPA / LCR Honda MotoGP / HONDA / 45'08.023 / 155.777 / 1'04.068
12 / Alvaro BAUTISTA / SPA / Rizla Suzuki MotoGP / SUZUKI / 45'08.147 / 155.769 / 1'04.192
13 / Colin EDWARDS / USA / Monster Yamaha Tech 3 / YAMAHA / 45'03.007 / 144.918 / 2 laps
Pole Position: Casey STONER 1'33.153 161.733 Km/h
Fastest Lap (New record) : Dani PEDROSA 1'33.617 160.932 Km/h Lap 9
Old Circuit Record Lap: Valentino ROSSI 1'34.215 159.910 Km/h 2008
Circuit Best Lap: Dani PEDROSA 1'32.647 162.617 Km/h 2008
CHAMPIONSHIP POSITIONS TO DATE:
1 LORENZO 78, 2 STONER 66, 3 PEDROSA 61, 4 DOVIZIOSO 50, 5 ROSSI 47, 6 HAYDEN 39,
7 AOYAMA 36, 8 SIMONCELLI 22, 9 EDWARDS 21, 10 BARBERA 21, 11 CRUTCHLOW 21,
12 SPIES 20, 13 ABRAHAM 18, 14 ELIAS 17, 15 CAPIROSSI 9.
MotoGP 2 Race to Marc Marquez
Reigning 125 World Champion Marc Marquez (Team Catalunya Caixa Repsol-Suter) won his first Moto2 success in stunning style at Le Mans. The teenage rookie came from behind to win the enthralling race by an impressive 1.9s. Amazingly, this was his also Marquez's first Moto2 points score, after he had tumbled out of his first three races in the Honda-powered series. Yuki Takahashi (Gresini Racing Moto2-Moriwaki) and Stefan Bradl (Viessmann Kiefer Racing-Kalex) completed the podium, with Thomas Luthi (Interwetten Paddock Moto2-Suter) and Julian Simon (Mapfre Aspar Team Moto2-Suter) finishing a close fourth and fifth.
Marquez, who had qualified sixth fastest, completed the first lap in ninth place, caught the lead group before half-distance, cleverly worked his way through into the lead and then broke away, leaving those four men to dispute second place. The Spaniard was strongest through Le Mans' daunting high-speed first turn, where he briefly seized the advantage on several occasions, finally making the move stick with five laps to go. During his winning ride Marquez also broke the Moto2 lap record by 0.6s.
Takahashi saved his best for last to score his second consecutive podium result. Although he couldn't go with Marquez, the Japanese fought with Bradl to the very end, crossing the line just metres ahead of the German, Simon and Luthi. Just six tenths of a second covered the foursome at the finish line.
Bradl led the first 15 laps until he ran into side grip issues, which took him from first place to fourth in the space of just one lap. During the final few laps he rallied strongly to get the better of Luthi, who also succumbed to Simon on the final lap.
Bradl's third-place finish stretches his World Championship lead to 28 points over Simon who moves into second, taking over from Andrea Iannone (Speed Master-Suter) who slid out of the race at the Chemin aux Boeuf chicane on the first lap.
Aleix Espargaro (Pons HP40-Pons Kalex) was with the lead group earlier in the race but slipped back to a lonely, but satisfying sixth-place finish, his best result since joining Moto2 for the 2011 season. Simone Corsi (Ioda Racing Project-FTR) had a lonely ride to seventh place until he was almost caught in the final stages by a train of riders led by Dominique Aegerter (Technomag-CIP-Suter). Bradley Smith (Tech 3 Racing-Tech 3) finished 1.6 seconds behind Aegerter and just ahead of Alex De Angelis (JIR Moto2-Motobi).
MOTO2 RACE: (26 laps = 108.81 Km)
POS / RIDER / NAT. / TEAM / MOTORCYCLE / TIME / KM/H / GAP
1 / Marc MARQUEZ / SPA / Team CatalunyaCaixa Repsol / SUTER / 43'03.308 / 151.633 /
2 / Yuki TAKAHASHI / JPN / Gresini Racing Moto2 / MORIWAKI / 43'05.290 / 151.517 / 1.982
3 / Stefan BRADL / GER / Viessmann Kiefer Racing / KALEX / 43'05.545 / 151.502 / 2.237
4 / Julian SIMON / SPA / Mapfre Aspar Team Moto2 / SUTER / 43'05.657 / 151.495 / 2.349
5 / Thomas LUTHI / SWI / Interwetten Paddock Moto2 / SUTER / 43'05.917 / 151.48 / 2.609
6 / Aleix ESPARGARO / SPA / Pons HP 40 / PONS KALEX / 43'15.603 / 150.915 / 12.295
7 / Simone CORSI / ITA / Ioda Racing Project / FTR / 43'22.047 / 150.541 / 18.739
8 / Dominique AEGERTER / SWI / Technomag-CIP / SUTER / 43'22.226 / 150.531 / 18.918
9 / Bradley SMITH / GBR / Tech 3 Racing / TECH 3 / 43'23.716 / 150.444 / 20.408
10 / Alex DE ANGELIS / RSM / JIR Moto2 / MOTOBI / 43'23.874 / 150.435 / 20.566
11 / Jules CLUZEL / FRA / NGM Forward Racing / SUTER / 43'26.533 / 150.282 / 23.225
12 / Randy KRUMMENACHE / SWI / GP Team Switzerland Kiefer / KALEX / 43'26.667 / 150.274 / 23.359
13 / Pol ESPARGARO / SPA / HP Tuenti Speed Up / FTR / 43'26.984 / 150.256 / 23.676
14 / Michele PIRRO / ITA / Gresini Racing Moto2 / MORIWAKI / 43'28.064 / 150.194 / 24.756
15 / Max NEUKIRCHNER / GER / MZ Racing Team / MZ-RE HONDA / 43'28.371 / 150.176 / 25.063
Pole Position: Stefan BRADL 1'38.357 153.176 Km/h
Fastest Lap (New record) : Marc MARQUEZ 1'38.533 152.903 Km/h Lap 7
Old Circuit Record Lap: Jules CLUZEL 1'39.169 151.922 Km/h 2010
Circuit Best Lap: Stefan BRADL 1'38.357 153.176 Km/h 2011
CHAMPIONSHIP POSITIONS TO DATE:
1 BRADL 77, 2 SIMON 49, 3 IANNONE 48, 4 TAKAHASHI 47, 5 LUTHI 47, 6 CORSI 46,
7 DE ANGELIS 32, 8 SMITH 27, 9 MARQUEZ 25, 10 AEGERTER 24, 11 PIRRO 17,
12 ESPARGARO 15, 13 CLUZEL 14, 14 ESPARGARO 13, 15 KRUMMENACHER 13.
---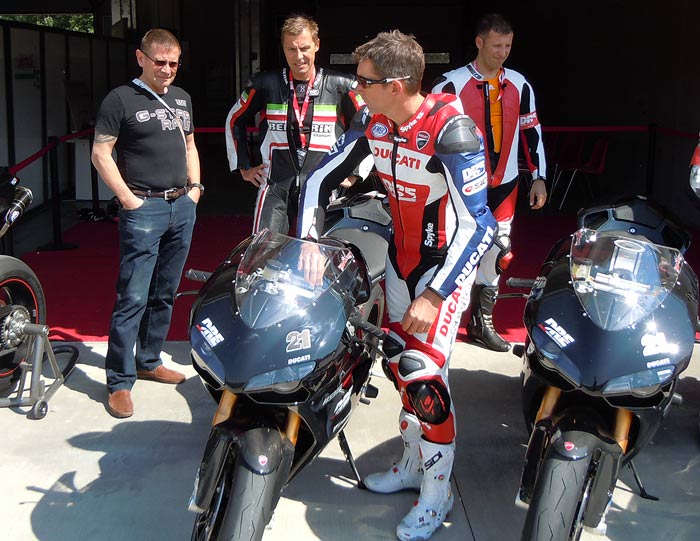 We go Balistic with 3-Time World Champion Troy Bayliss
at the first ever Troy Bayliss Racing Academy at Imola Italy!
the exclusive full story with pictures HERE
FastDates.com's fearless editor takes on the first ever test ride ever of the new Troy Bayliss Racing Academy with DRE at the legendary Imola race circuit in Italy. The only other schools this year at Mugello in September are alrady sold out. And nothing is set up for next year, yet. But now that Troy is settled in back home in Australia with Kim and the kids on the Gold Coast, he is already setting up Troy Bayliss Academy Schools in Australia at all the top race tracks. For the first year at least it won't be associated with DRE and you'll need to supply your own bike. But it will still be an incredible opportunity to ride on the track and learn from the World Champion. to find out more go http://TroyBaylissExperience.com.au
---
Tommy Hayden, Josh Hayes with a toast to the "Wine Country" and Martin Cardenas on Saturday's Superbike podium at Infinion.
AMA Pro Roadracing National Championship, Infinion Raceway, Round 2 of 10
AMA Pro Roadracing Round 2 at Infinion sees Hayes, Hayden and DeSalvo on Top
photos courtesy Brian J. Nelson / AMA Pro Roadracing
AMA Pro National Guard SuperBike, Race 1 on Saturday to Josh Hayes
SONOMA, CA (March 15, 2011) - Monster Energy Graves Yamaha's Josh Hayes got some measure of revenge for going winless at AMA Pro Road Racing's opening 2011 round today, holding off a determined Tommy Hayden for the majority of the 22-lap AMA Pro National Guard SuperBike Race 1 at Infineon Raceway. While Hayden stalked Hayes at the front, Hayden's Rockstar Makita Suzuki teammate, Blake Young, put increasing pressure on Team M4 Suzuki's Martin Cardenas, who ultimately held off Young to take the first National Guard SuperBike podium of his career.

Cardenas' third-place finish was extra impressive in light of the fact that today's event was only the second SuperBike event the reining AMA Pro Daytona SportBike champ has contended. And while some predicted the Colombian rider would take time to settle into his new class, Cardenas has clearly demonstrated he's not impressed by learning curves.

It was Hayden who took the holeshot off the line, but he came immediately under attack from Hayes, who in turn had Young all over his back wheel. Young even claimed second briefly, sliding under when Hayes went wide, but Hayes almost immediately sandwiched himself back between the two Suzuki riders and took over the lead within a handful of laps.

Jordan Suzuki's Ben Bostrom, meanwhile, was looking stronger than he had through practice and qualifying, hanging with the then-top three and keeping a pile of riders behind him. That pile soon ceased to include Cardenas, who worked his way past Steve Rapp, then Bostrom, to set out after Young. Bostrom remained in contention, however, until he was relegated to the side of the track with a sprung chain with fewer than ten laps to go.

Bostrom's teammate, National Guard Jordan Suzuki's Roger Hayden, was holding steady in eighth when he was knocked out of the contest by ADR Fly Racing's David Anthony in Turn 11 after Anthony slid into his rear wheel, splaying Hayden onto the sidelines. Hayden wasn't able to reenter.

Cardenas, meanwhile, had kept up the pressure on Young and taken advantage of a mistake that sent Young way wide to slide under and take over third position. From there, the name of Martin's game was defense, as Young stuck to his rear wheel, clearly planning a late-race attack. While Young stalked Cardenas, Young's teammate, Hayden, put increasing pressure on race-leader Hayes and beginning to whittle away at Hayes' small lead.

Hayes, however, had no intention of being caught, laying down the quickest lap the race had seen thus far late in the contest and even managing to extend it by race's end, crossing the finish significantly ahead of Hayden, while Cardenas survived a last-lap, last-corner attack from Young to take third by .068.
Josh 'Action' Hayes

Hayes, 1st: "For the most part I had Tommy in front of me, and I felt confident I could run the pace, whatever it may be. It looked like he and I would kind of be able to do our own thing over the weekend. I got a little antsy on the first lap and Blake jumped on me, but I got back really quick; I wanted to get that done immediately and stay close to Tommy. I guess I'm a little impatient, but I like leading. I'm a little more comfortable being in the front ... when you're back there, you never know what might happen. Our bike was just like last year: it's a very strong bike that basically allows me to just go out there and ride well."

Rounding out the top ten were Blake Young, Chris Peris (Iron Horse BMW), Steve Rapp (San Diego BMW), Larry Pegram (Foremost Insurance Pegram Racing), Geoff May (EBR Racing), JD Beach (Cycle World/Attack Performance Kawasaki, in his career first National Guard SuperBike race), and Team M4 Suzuki's Chris Ulrich. For full results CLICK HERE
AMA Pro National Guard SuperBike, Race 2 on Sunday to Tommy Hayden
SONOMA, CA (May 16, 2011) - Sunday's AMA Pro National Guard SuperBike Race 2 at Infineon Raceway was red-flagged following two hugely dramatic first laps, which kicked off with Rockstar Makita Suzuki's Tommy Hayden swooping into the lead while teammate Blake Young rubbed elbows with Monster Energy Graves Yamaha's Josh Hayes immediately behind. Within a minute, however, the M4 Suzuki team had lost both its riders, Chris Ulrich suffering a nasty crash in Turn 2 and Martin Cardenas sliding out moments later, his bike coming to rest atop the AirFence. It was the second get-off for Cardenas in one day, as a crash in morning practice had left him with a dislocated left shoulder just hours earlier.

Cardenas regridded at the back, determined to grab some all-important championship points, but his misfortune was quickly overshadowed by a big crash on the restart that collected JD Beach (Cycle World/Attack Performance Kawasaki), Tony Kasper (Team Iron Horse BMW), and Jeremy Burgess (ADR Fly Racing). All injured riders were treated at the at-track facility and released, save for M4 Suzuki's Chris Ulrich, who was transported by ground to the local hospital and is scheduled to be released today following treatment for two cracked lumbar vertebrae, a concussion, and internal bruising.

The track was cleared without bringing out the red flag, and Hayden tried to take advantage of his second holeshot to shake Hayes and Young, engaged in furious battle behind him. Hayes quickly bashed by Young, however, and set out after Hayden, passing via an aggressive move that nearly cost him. Once in second, however, Hayden didn't particularly seem to mind-he stayed close on Hayes' wheel through the following laps, periodically laying down a handful of the fastest laps the race saw and occasionally taking a look at the inside or outside of Hayes' line. When Tommy finally passed for the lead with just a few laps remaining, he put his head down and built some safety into his first National Guard SuperBike win of 2011, crossing the line with a margin of 1.926 seconds.

Pegram (72) and Rapp (15) battled on their BMW's for 4th.
Hayes and Young brought their bikes home uneventfully in second and third, respectively, while several battles were decided behind them. Steve Rapp (San Diego BMWE) came out on top of his fourth-place battle with Foremost Insurance Racing's Larry Pegram, and Jordan Suzuki's Ben Bostrom, who'd diced throughout the second half of the race with National Guard Jordan Suzuki teammate Roger Hayden for sixth, took at least that version of a victory. Equally valorous, thought the results may not reflect it, was M4 Suzuki's Cardenas, who fought his way up to eighth from the back of the grid
The top-ten finishing order was Hayes, Hayes, Young, Rapp, Pegram, Bostrom, Roger Hayden, Cardenas, Chris Peris (Iron Horse BMW), and Chris Clark (Y.E.S./Pat Clark/Graves Yamaha). For full results CLICK HERE

Hayden, 1st: "Seemed like as the race went on it was coming to me a little bit. I made some changes for the race, so it kind of took me a couple laps to be 100 percent confident with what I had. About the time I was feeling decent, Josh came by, and I kind of settled into that. It was tough for a few laps, but then my bike really started working good-felt like it was working better and better. With about ten to go I was following pretty close; I had a couple looks in a few places kept kind of botching it up a little and falling back a couple of bike-lengths. I was close to going by a few times and didn't, and that hurt me a little bit, but I had two or three places I thought I could get by, so I was just trying to hurry up and do it and put my head down to the finish.

"This win today feels really good. I was really disappointed with my performance here last year, so I really challenged myself to come here this year and redeem myself, not give away the kind of points I did here last hear. That's not something you can do when you're racing guys like Josh and Blake, so this feels really good."
Hayes, 2nd: "Man, both of them just came off the line like rocket ships. I got a pretty good jump, but I just didn't get rolling as good as they did. I'm sitting here thinking about the race, and I really had a hard race. It's just, the bike was a bit of a handful today ... I think the red flag hurt me a little. Before that I felt pretty good, but on the restart, right in the beginning I had a couple of pretty big ones and I thought, 'Man, I've been this route before. I've been able to do pretty good laps, so I'm just doing to dig deep and ride this thing the best I can. Knowing Tommy, he's back there watching me, laughing at me, and getting ready to kick my butt,' which is what he did [laughs]."

The AMA Pro Road Racing Series next travels to Utah's Miller Motorsports Park for the "Big M Weekend," where it will run alongside the World Superbike series in a combined May 28-30 event. For tickets and information, visit www.bigmweekend.com.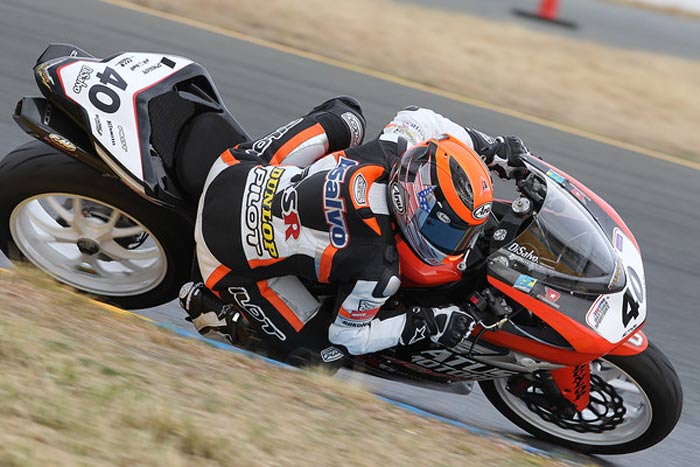 Jason Disalvo and the Ducati 848 look like an unbeatable combination in SportBike.

AMA Pro Daytona SportBike, Saturday Race 1
SONOMA, CA (March 15, 2011) - Team Latus Motors Racing's Jason DiSalvo took his second consecutive 2011 AMA Pro Daytona SportBike win Saturday, but for many fans and spectators, the hero of the twenty-two laps was second-place finisher Jake Holden. Holden, who began the 2011 season with an East Coast-based team, showed up at Infineon Raceway's Round 2 under the Jake Holden Racing banner, a grassroots-funded effort supported mainly by friends, family, and small, individual sponsors.

"We're little under-funded," said Holden, after taking Friday's provisional pole, "but I've got some great friends and sponsors. I'm living a dream. I get emotional thinking about how everyone is helping."

Race fans shared in that emotion Saturday, as Holden started the race by putting an immediate pass on then-second Danny Eslick (GEICO Powersports RMR Suzuki) and setting out after DiSalvo, refusing to be shaken from the latter's rear wheel as the two built a steadily increasing gap on the rest of the field. While a ten-bike freight train snaked through the turns behind them, Holden repeatedly tried the inside and outside of DiSalvo's every turn, until a mistake sent him into the grass at Turn 4 with more than half the race remaining.

Having stayed upright, Holden blended back into the field in seventh and began methodically picking off the riders ahead, first dispatching GP Bike Parts Racing's Cameron Beaubier and Vesrah Suzuki's Cory West, then Y.E.S./Pat Clark/Graves Motorsports' Tommy Aquino, and Celtic Racing/Fast by Ferracci's PJ Jacobsen. The next in line-Danny Eslick-put up significantly more of a fight, but in the end was left in the dust as Holden dove around the outside and put three bike-lengths on the GEICO rider before Eslick had a chance to react.

DiSalvo, at this point, was a full eight seconds ahead of second place, but with Holden laying down blazingly quick laps and eleven laps still remaining, the math pointed to the possibility of a dramatic last few laps.

As the laps ticked down, so too did the gap under Holden's unrelenting assault. DiSalvo's lead narrowed from eight seconds to just a few tenths over four seconds in a handful of laps, but there DiSalvo was able to stop Holden's charge, ramping up his own laptimes enough to maintain the cushion. Though Holden eventually had to cede to the value of a second-place finish vs. throwing it all away, the hard riding had carried the pair a whopping 15.6 seconds ahead of third-place Eslick by the finish.

Behind Eslick, the top ten crossed in the following order: Jacobsen, Aquino, West, Beaubier, Paul Allison (Triple Crown Industries), Tyler Odom (Don Odom Racing), Tyler O'Hara (GP Bike Parts Racing). For full results CLICK HERE

DiSalvo, 1st: "At the beginning I felt like we were running a pretty good pace.... I was just trying to run a pace I could run for 22 laps. I think I know the lap that Jake ran off, because I could hear his bike behind me-it got real loud, and then it went away. Once that happened, that reflected immediately on my pit board, so knew I had a big gap. I kind of put my head down for a couple laps, extended it out to six seconds, then let up for a little bit and just started managing the gap that we had. Then all of a sudden it started to shrink, rather quickly. I looked over and saw Jake was in second ... all I knew is that I needed to ride harder. I put my head down and was able to keep Jake at bay and keep the gap pretty solid, but I definitely think tomorrow's going to be a dog fight again."
AMA Pro Daytona SportBike, Sunday Race 2
SONOMA, CA (May 16, 2011) - Monster Energy Graves Yamaha's Josh Herrin seemed to return with a vengeance on Sunday; having sat out AMA Pro Daytona SportBike Race 1 while serving a one-race penalty incurred at Round 1, he wasted no time when the track went green for Race 2's Infineon Raceway event. Though Latus Motors Racing's Jason DiSalvo didn't let Herrin have it easy, Herrin sailed into the lead off the start, with Jake Holden (Jake Holden Racing) hot on DiSalvo's rear wheel.

Holden, too, had company, as GEICO Powersports RMR Suzuki's Danny Eslick was immediately gunning for third, and while DiSalvo and Herrin diced for the lead, Holden targeted the position ahead. The first big lineup-change came when DiSalvo tried the inside of Herrin, only to be sent wide when Herrin shut the door, DiSalvo's trip leaving the way wide open for both Holden and Eslick.

The top four now covered by less than a second, Holden set out after Herrin and made a desperate grab for the lead when Herrin went wide, holding it while the Yamaha rider raged behind. With Eslick watching from third position, Herrin continued to put pressure on Holden until Holden slid out of the lead, ceding the frontrunner position to Herrin and being left on the sidelines with his head in his hands.

With just four laps elapsed, DiSalvo, and Eslick-trailed by dueling riders Cory West (Vesrah Suzuki) and PJ Jacobsen (Celtic Racing/Fast by Ferracci)-began a back-and-forth contest for second position that was suddenly halted by a weather-induced red flag, as several corners began reporting wet track surfaces.

The riders retook the grid just under thirty minutes later, Herrin again commanding the holeshot with DiSalvo in hot pursuit. Through the next handful of laps the top three diced for position, each taking over the lead temporarily until DiSalvo did so with authority on Lap 11 and dropped his head, dedicated to the all-important task of building a buffer between himself and the chase pair. Immediately laying down the quickest lap the race had seen thus far, DiSalvo proceeded to do just that, soon putting a second between himself and Herrin-a gap he proceeded to stretch through the remaining laps.

Herrin, meanwhile, proved unable to sustain under Eslick's onslaught; following some back-and-forth swapping of position, Eslick finally made it stick and set out after DiSalvo. All the action at the front, meanwhile, was complemented by a forced rippling up through the ranks behind, as young-gun Jacobsen had climbed as high as fourth and spent the remaining handful of laps chipping away at the gap between himself and the Yamaha rider, who seemed to be flagging as the race wound down. Beaubier, Aquino, and Westby, meanwhile, were all gunning to take over the fifth-place position held by West, who in the end managed to hold it by just a few tenths.

The top-ten order at races end was DiSalvo, Eslick, Herrin, Jacobsen, West, Beaubier, Aquino, Westby, Knapp, Allison. Results CLICK HERE
DiSalvo, 1st: "I was strong a couple places on the brakes today, so I thought I could make some passes. But from yesterday, too, all my experience for the twenty-two laps of yesterday's race was leading out at the front, and that's what I was used to seeing. I wasn't used to having Josh and Danny blocking my sight in a couple corners, and I wasn't able to get some visual references to kind of see where I was going. So once I got out in front, got in that rhythm, got in that zone, I just kept chugging away-pulling laps, keeping my head down, and riding hard."

Eslick, 2nd: "I think we made a good call in taking a little break and restarting [the race]. After the restart we were all going back and forth and running around and just trying to figure out who was doing what, so it was pretty fun. It was nice to throw a little bit of excitement in there ... [but] I just didn't have anything for Jason today. He was riding great and the bike was working good for him, so it was all we could do to hang in there. It's gonna be a tough season."
Herrin, 3rd: "The first start was really good for us, we were running really well. Then the red flag came out because of the rain, and the restart was good start again, and I just tried to stay out there. I had a feeling once we let Jason go by it was going to be hard to keep up with him, and it was. Trying to keep the pace he was running, I kind of overcooked my tires a little bit ... [but] I'm just really excited to get out of here with some points. Real grateful we got to ride, and just glad to put [Daytona] behind us."
The AMA Pro Road Racing Series next travels to Utah's Miller Motorsports Park for the "Big M Weekend," where it will run alongside the World Superbike series in a combined May 28-30 event. For tickets and information, visit www.bigmweekend.com.
---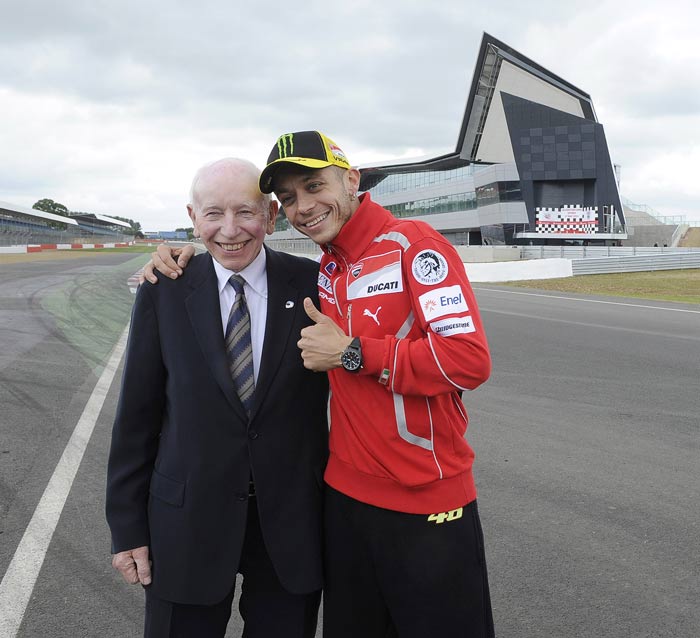 Valentino with the legendary John Surtees, the only man to win both a Grand Prix motorcycle and Grand Prix automobile World Championship. John raced both 2 and 4-wheels at Silverstone during its history.
Valentino Rossi at Silverstone to Celebrate new Paddock Wing opening with other Legends
Silverstone, England, Tues May 17, 2011 - Valentino Rossi joined other great motorsports champions from the past and present in an inauguration ceremony for a new, ultramodern paddock structure at England's Silverstone Circuit. The Silverstone Wing, as the British venue's enormous new facility is called, comprises spacious garages, a media center, offices, and an auditorium, and it will host the seventh round of the MotoGP world championship on June 12.

Rossi, who missed the track's 2010 round due to injury, used the occasion to turn some introductory laps with a World Superbike 1198 and, while that bike was in the garage for a check of its electronics, with a standard 1198 street bike, complete with license plate and mirrors. The Italian greatly enjoyed his track time—about thirty laps in all—as a way to get to know the circuit.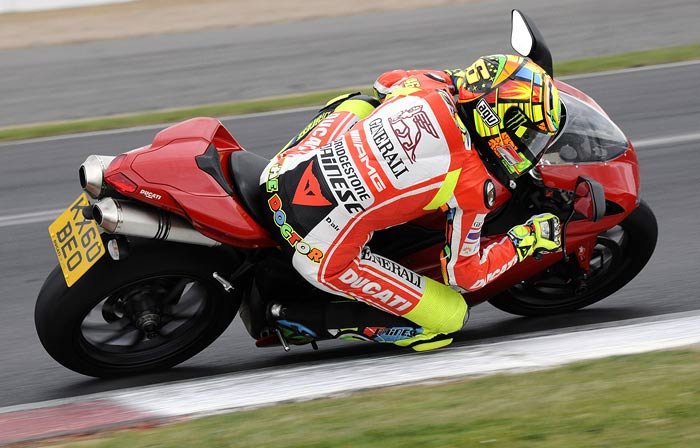 "I really had fun," said Valentino Rossi before leaving for Italy. "After a few laps with the 1198 Superbike, we had a problem with the electronics and decided to use the 1198 street bike that Ducati's UK affiliate rushed to us. I really liked riding that bike here. The track is nice—difficult and very technical. It makes you work hard because there are very fast sections where having the right trajectory is important, and others that are very narrow where you have to have good grip under acceleration. The first turn is completely blind, and you must hold a very precise line, and in general the entire first section is really great, definitely the part I like most. In short, I enjoyed it, especially because there were many drivers and riders who have great histories in motorsports, like John Surtees, who told me that he raced here in the '50s. I wasn't following racing then," joked the Italian, "but he was great."
---
Laverty on the starting gird at Monza with his girlfriend Pippa. Photo by Jim Gianatsis
SBK World Superbike Championship, Monza Round 4 of 13
Laverty doubles for Yamaha at Monza World Superbike
as Biaggi fans riot over a race lead costing penality to their Italian hero
Autodroma Nazionale Monza, Italy, May 6-8th - FastDates.com was in Italy this week as World Superbike Rookie, Eugene Laverty on the factory Yamaha YZR1, put on a sensational display of race craft today to take a well earned double victory on his team's home track in Monza. Today's success signified not only Laverty's maiden win, but also his first podium finish to date in the 2011 World Superbike Championship. Eugene leaves Monza with a total of 85 points in the 4th round of the WSBK series, having jumped up from ninth to sixth place in the Championship standings after today's impressive performance. His Yamaha team mate Marco Melandri is now sitting second in the classification with 118 points, just 27 points behind the current leader, Carlos Checa, Althea Ducati. COMPLETE RACE COVERAGE HERE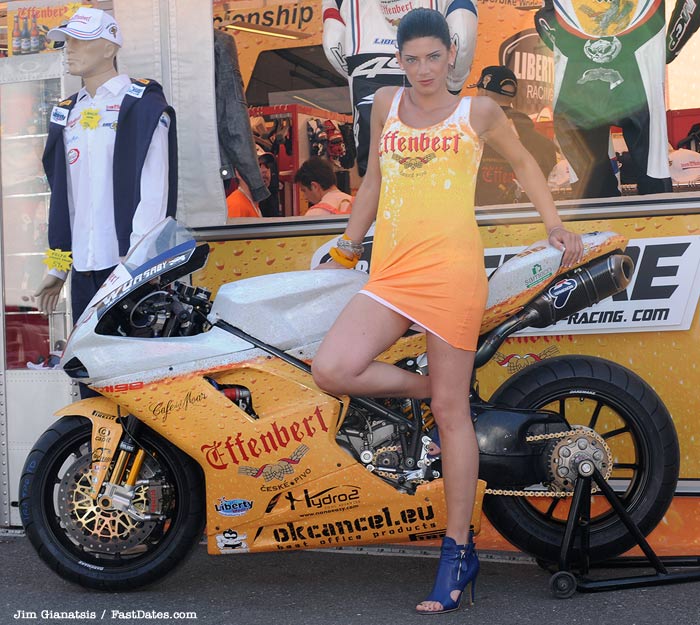 The Effenbert beer girl shows us a replica of their team Ducati 998RS Superbike for Sylvain Guintoli. We sampled a bottle of their great Effenbert beer sold in their paddock store here. We tired their Dark style which was somewhate like a Dark Heineiken. Click to go BIG.
---
Newest Fast Dates Calendar Kitten Taylor Gunnin
selected as an official InFront Superbike Grid Girl for Miller USA Race Weekend May 28-30th
Los Angeles,CA, May 1st 2011 - The FastDates.com Calendars, the world's premier brand of motorsports and pinup model wall calendars is excited to announce that beautiful Southern California model and actress Taylor Gunnin has been selected to accompany photographer publisher Jim Gianatsis to the Miller Motorsports USA World Superbike Race Weekend in Utah, May 28-30th to shoot the next edition of the Fast Dates World Superbike Calendar with all the top factory race team bikes. This marks Taylor's first shoot for the renown motorcycle pinup calendars which have seen some of the world's most beautiful models grace its pages together with the world's top racing and custom motorcycles. Celebrity models that have included Hollywood actresses and Playboy cover models Pamela Anderson, Jaime Pressly, Josie Bisset, LeeAnn Tweeden, Cindy Margolis, world's sexiest supermodel Joanna Krupa, along with other beautiful women like Miss Great Britain Nicki Lane and Miss Texas Robin Cunningham.
InFront Sports, producers of the World Superbike Championship, upon learning of Taylor Gunnin's attendance with Jim Gianatsis at the Miller USA race weekend, made a specific request that Taylor be one of their official grid girls for the race weekend. For additional information on the Fast Dates World Superbike Calendars and complete race coverage in the Pit Lane News section go to www.FastDates.com
And for more race information visit www.WorldSBK.com and www.MillerMotorsportsPark.com
---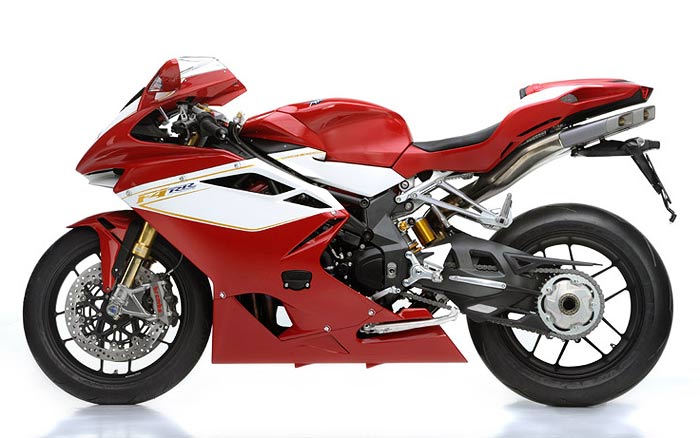 MV Agusta gets really serious about Superbikes! The new F4RR
When the most sophisticated chassis design is joined with the new MV short stroke engine, the result can only be an extraordinary machine. The new 2012 MV Agusta F4 RR is the perfect tool for the utmost performance. Evolved, exotic, and even further refined, the F4 RR is currently the best that technology can offer to the motorcycling world. To already refined MV Agusta F4, you add even more exotic materials, reduced 423lp dry weight, and, above all, a 201 hp four-cylinder engine which makes the F4 RR the most powerful superbike ever built. All "packaged" with the advanced design that makes the MV Agusta F4 RR unique and unmistakable.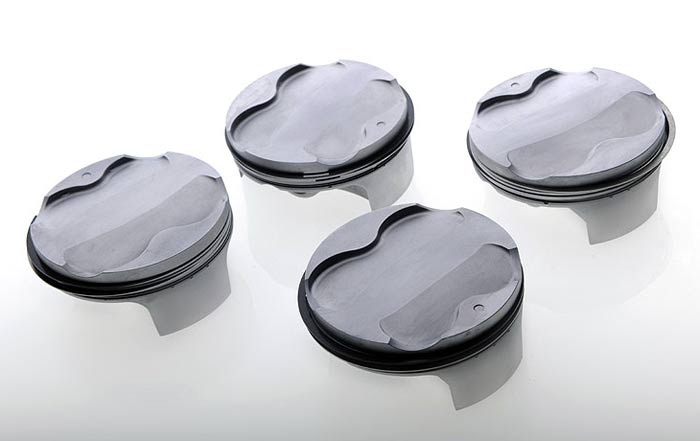 Piston skirts? Who needs them when you rev to 13.400 RPM!
It's an awesome bike this week. But there's no traction control or anti-lock brakes like the BMW 1000RR for half the price.
And in 6 months the sportbike world will be turned upside down when Ducati introduces their all-new generation frameless Superbike weighing a whole lot less with even more horsepower.
Highlights of the new MV Agusta F4RR: Approx $33,000

• New short-stroke radial valve engine 201 hp at 13,400 rpm
• New increased bore diameter
• New primary drive
• New cylinder head
• New large-diameter titanium intake and exhaust valves


• New lightweight forged pistons in "aerospace RR alloy"
• New exhaust 4-2-1-4
• Close ratio gearbox
• Variable length intake runners
• Öhlins multi-adjustable 43 mm fork
• Öhlins TTX 36 rear shock
• Öhlins steering damper
• Forged aluminum wheels
---
There's more! Go to Pit Lane News Next Page

Also Visit: Fast Dates Calendar News • Iron & Lace Calendar News
Calendar Girl News • Meet the Models • Paddock Garage

Calendar Kittens, Paddock Garage, Screensavers, Iron & Lace Garage





MotorcycleSuperstore.com
Some of our Calendar Kittens can also at Playboy's website...



FREE! New Met-Art Model Galley Updated Daily - Stop Back Each Day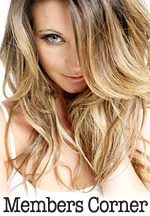 Hot Bikes, Sexy Kittens
Your Exclusive Grid Pass
also includes....
---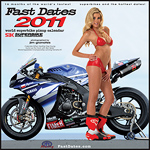 2011 Calendars!
with FastDates.com Calendar Kitten, Ducati Corse Grid Girl
and Playboy Playmate
Heather Rae Young!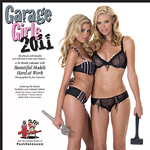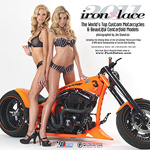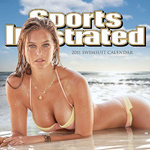 Click for even more Calendars!
---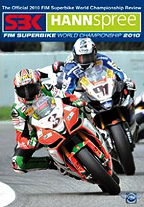 World Superbike Review
Click to find DVD Coverage of Every Year!
MotoGP Review
Click to find DVD Coverage of Every Year!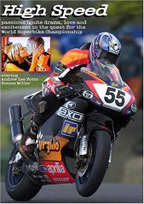 High Speed - the Movie
The best motorcyce racing movie ever made! Filmed on location at the World Superbike races , this an exciting romantic drama staring beautiful British actress Sienna Miller.
---
Stoner and Doviziso
Score Honda a One-Two
at LeMans
Casey Stoner (Repsol Honda RC212V) scored his second MotoGP victory on a Honda in today's French Grand Prix to move into second place in the World Championship point standings. Team-mate Andrea Dovizioso (Repsol Honda RC212V) scored a fine second-place finish to secure a brilliant one-two for Repsol Honda.
But what could have been a perfect day for the team was spoiled by a mid-race incident, which saw the luckless Dani Pedrosa (Repsol Honda RC212V) crash and break a collarbone after tangling with Marco Simoncelli (San Carlo Honda Gresini RC212V). Simoncelli was subsequently punished with a ride-through penalty that demoted him from second place to fifth.
Stoner dominated this weekend just as he ruled the season-opening Qatar GP in March, topping free practice, qualifying and the race. And yet the race wasn't without its moments for the Australian who overheated his clutch on the grid and therefore didn't make his usual fast getaway. Nevertheless Stoner didn't lose his cool and had muscled his way back into second by the end of the first lap, right behind Pedrosa. The following lap he moved into the lead and the two Honda riders quickly pulled clear of the pack, once again demonstrating the remarkable performance of the 2011 RC212V.
Stoner, however, couldn't make the break. Whenever he upped his pace, his team-mate responded with impressive speed, establishing a new lap record on lap nine. Just before half-distance Stoner did finally open a small gap, leaving Pedrosa to deal with the advancing Simoncelli.
Simoncelli passed Pedrosa at Garage Vert on lap 18, ran wide, putting the pair side by side as they sped towards the Chemin aux Boeuf left/right chicane. The Italian was later on the brakes and rode round the outside into the left-hander, leaving his Spanish rival with nowhere to go, which caused the pair to collide. Simoncelli stayed on, Pedrosa fell, fracturing his right collarbone, another unlucky blow for the former 250 and 125 World Champion.
The controversial collision left Simoncelli clear in second place, but Race Direction decided to impose a ride-through penalty, which he took with four laps remaining. The punishment dropped the former 250 World Champion to seventh, but during the final few laps he fought back to fifth, ten seconds behind reigning MotoGP World Champion and current points leader Jorge Lorenzo (Yamaha) who finished off the podium for the first time this year.
With Simoncelli knocked down the order, the duel for second was fought out between Dovizioso and Valentino Rossi (Ducati), all the way to the finish. Earlier in the race Dovizioso had survived a scare when Lorenzo ran into him at turn two, but he came back strongly to get the better of Lorenzo. Later in the race Rossi got past his fellow Italian, but Dovizioso had a plan for the final lap and used some superb late-braking moves to keep Rossi behind him. The result gave a delighted Dovizioso his first podium appearance of the year.
Hiroshi Aoyama (San Carlo Honda Gresini RC212V) spent much of the race alone, lapping at a consistent pace that put him eighth at the end of the 28 laps.
Marco Simoncelli, San Carlo Honda Gresini: 5th
"I am unhappy because a result that was within my reach was denied and, above all, because of the fact that Pedrosa is hurt. In my opinion the incident went like this: Pedrosa was having a bit of difficulty – I had pulled alongside him and passed him. When he passed me back I was not intentionally trying to resist, and my telemetry shows that I got on the brakes at the same point as on previous laps. I think that he had hit the brakes well before the corner, and I found myself on the outside of him and in front on the entry to the corner. I didn't want to back off, so I left him with a metre between myself and the kerb in order to go in. I saw that it was tight, so I tried to adjust my position. That was when he touched my back wheel and went down. I repeat that I am unhappy about it, and I want to avoid any controversy regarding penalisation, but I believe that my ride-through was a result of all the talk over the past few days. Now I have to focus on Barcelona."
Ducati Marlbporo Team
finally on the Podium
The French Grand Prix saw Valentino Rossi score his first podium finish aboard a Ducati, following a race that was marked by excitement and surprises. Nicky Hayden started from the fourth row, but advanced to seventh place by the finish.
The Italian celebrated his third-place finish after a weekend of hard work and constant improvement, during which he and his crew progressively improved the bike's setup until finding a good compromise for the race. Sixth at the end of the first lap, Rossi stayed just a few tenths from Jorge Lorenzo and Andrea Dovizioso, who fought over fourth place until an incident between Pedrosa and Simoncelli with ten laps remaining. At that point, the trio began battling over second place, and in the end, Valentino finished third, behind Dovizioso and winner Casey Stoner.

Nicky Hayden fought over sixth place with Ben Spies, and although he had to concede the position to his compatriot in the end, he was pleased with the progress made over the course of the weekend.

In two days, on May 17, Valentino Rossi will be in action at Silverstone Circuit aboard a Ducati 1198, as the English track inaugurates a new paddock wing.

Valentino Rossi (Ducati Marlboro Team) 3rd
"We're very pleased with this podium because we're on the right path, and especially because I had fun today. I rode the Desmosedici well, I was fast in the technical parts of the track, I felt good from start to finish and I had good lap times. This morning we made a last change to the setting together with Jeremy and the guys from Ducati, and it helped cut another couple of tenths. I knew I could beat Lorenzo, so that was my goal. I also passed Dovi at one point, but I got a little confused and made a move on the penultimate lap instead of the last one. I lost my concentration momentarily, but in short, he got me again. Anyway, it's fine like this; I'm happy for myself, for my team, for Filippo (Preziosi), and for all the boys at Ducati. This result boosts our morale. We still have to keep working and improving though, because there's more to be done. I also have to improve and keep adapting my style to the Ducati, because I'm still not riding it as I should, but in the meanwhile, we'll enjoy today's nice race and podium."

Nicky Hayden (Ducati Marlboro Team) 7th
"We didn't do ourselves any favors by starting 10th, but actually, we made a little step forward with the bike today. I got a decent start but was just really tight and lost some time. As the race got going, I was able to move up a bit and slowly bring back Spies and Colin. Colin crashed, but once I got in front of Ben, I wasn't really able to get down in the 34s and get away like I needed to. Seventh isn't a great result for us, but I would say that overall, it's probably been our best weekend yet. When the track was cold, I was able to go quite fast—always in the top five in those conditions. I hoped for better in the race, but I'm looking forward to the next stretch; we're about to really get into the season."

Vittoriano Guareschi (Team Manager)
"We're satisfied with this weekend because we've already benefited from the first changes that we've made according to Vale's requests. We had a nice race, maintained a good pace and took part in a nice battle. The team worked very well on the setup, which we changed every session and took a step forward each time—including one in the morning warm-up. We still have work to do, because this is only the start; there's still a gap to make up, but anyway, we're going in a promising direction. Nicky also confirmed that his feeling with the motorcycle has improved, and he made good progress on the bike over the course of the weekend."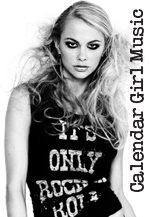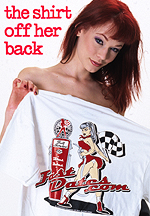 Order the Official
FastDates.com &
LA Calendar Bike Show
T-Shirts!
---