New Bikes: Testing the Ducati Diavel at its home in Italy
The Devil Made Us Do It!
Is it love? We stopped at this graffiti adorned house on a side street in Bologna. For riding comfort, handing and performance all in one package the Ducati Diavel has no equal. Check out our Complete FastDates.com Ducati Diavel Test HERE
---

Carols Checa (7) took his time in both races to move up and catch race leader Max Biaggi (1), then pounced on the reigning World Champ around 5 laps from the finpsh each time, for the win.
SBK World Superbike Championship, Round 6 of 10, Misano, San Marino
Another World Superbike Double for Carlos Checa at Misano
Misano, Republic of San Marino, (Italy), Sunday 12 June 2011 – A sun-kissed 61,000-strong Misano crowd witnessed the 2011 phenomenon that is Carlos Checa as he took an imperious double win for his Althea Racing Ducati team at the San Marino Round. This was his third double win of 2011, on a day when he had to compete in three races to win two of them. The first 24-lap Superbike took place as planned but the second race at Misano was halted and then restarted, over 14 laps, after Marco Melandri's bike lay across the track and another rider fell off directly behind, prompting fears of an oil leak. The first running of race two is now disregarded, with full points going to all riders who scored in the second running.

Behind Carlos, Max Biaggi overcame a highly disturbed practice and Tissot Superpole contest on Saturday to take two second places and at least stick in the slipstream of Checa in the points standings. Despite the pain to his foot from a crash yesterday which caused a cartilage fracture of the left astragalus (talus bone), Max Biaggi was a key player in the San Marino Round, the sixth World Superbike round of the 2011 season, held today at the Misano circuit. Two second place finishes - both behind Carlos Checa - bear witness to the World Champion's determination. This is an extremely positive result considering the fact that before the morning warm-up Max was not even sure he would be able to ride his RSV4 onto the track.

"I pushed to the maximum the whole time - Max explained at the end of the day - even when the second place was securely locked up, and in spite of my physical conditions which were far from perfect. I took some risks but I never gave up. But Carlos is extremely strong lately. He has always ridden well here. I was able to keep up with him but not attack him."
It was a bad day for Yamaha's Melandri, even if he scored third in race one, as his inability to restart in race two means he leaves his second home race of the year with only 16 points compared to Checa's 50 and Biaggi's Misano haul of 40.

Kawasaki had its best single race of the year so far when Tom Sykes took the Ninja ZX-10R to fourth in race one, and he was on target for a similar finish in the originally scheduled race two, until the red flag came out. Eugene Laverty had one good and one not so good race, running his Yamaha World Superbike Team machine to fifth, but then 13th, after he fell from a potential podium placing.

Haslam had another gritty and hard-fought day of racing on his BMW Motorrad Motorsport machine, falling in race one and defending his places hard in race two, to finish fifth. He is also fifth in the championship. Leon Camier was up and down at Misano as well, as the Aprilia Alitalia rider scored sixth in race one, but fell behind Melandri in race two. He is sixth in the rankings, one up on Michel Fabrizio, who had a mirror image reflection of Camier's day, finishing sixth in race two, but falling to a no-score in race one.

Castrol Honda rider Jonathan Rea was unable to race at Misano, as he had a fast crash in warm-up, which caused a clean break on his right wrist, ruling him out of any further action.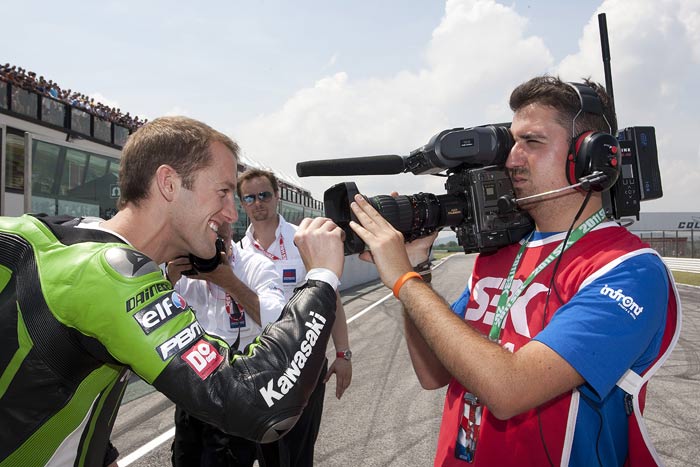 Tom Sykes signs in to SBK TV fans world-wide after winning Superpole on Saturday.

Sykes strikes after Tissot Superpole is run in wet conditions
Misano Adriatico (Italy), Saturday 11 June 2011 - Tom Sykes (Kawasaki Racing Team) used all his experience and pace to take a popular pole position at Misano, overcoming wet but slowly drying conditions better than his peers to take Kawasaki's first pole on the new Ninja ZX-10R. His last pole was in similar conditions at Imola last season on the previous Kawasaki model.

Points leader Carlos Checa (Althea Racing Ducati) ran him close after three wet Superpole sessions but starts second, with Jakub Smrz (Effenbert - Liberty Racing Ducati) third and the front row completed by Marco Melandri (Yamaha World Superbike).

Tom Sykes: "That just makes it a little bit sweeter for me, having struggled to get a good dry set-up. Exactly the same conditions as last year at Imola when I took the pole. A massive credit to Kawasaki Racing and Paul Bird Motorsport, in those conditions we have a strong electronics package and that helped us today. Conditions were so slippery and we found the maximum."

Carlos Checa: "We are very satisfied but at the end I was struggling to keep the tyre in a good condition. It was sliding around, I took some risks but I could see that the limit was always the thing. Considering the conditions and my start with a small crash, my goal was the front row and we made it."

Jakub Smrz: "It was a really tough day. I didn't feel very well on the bike with the dry session, and then the rain started so everything changed and we started from zero. I made a small mistake in Superpole 1, I was doing good lap times easily but I didn't see the boards and crashed. But I could go on the second bike and finished third in the end."

Leon Haslam (BMW Motorrad Motorsport) crashed out late on and missed the chance to improve on fifth, while Troy Corser (BMW Motorrad Motorsport) overcame the pain of a fall yesterday to take sixth place. Max Biaggi (Aprilia Alitalia) and Sylvain Guintoli (Effenbert Liberty Racing Ducati) completed the front two rows. Biaggi was in pain in Superpole after crashing in the final free session, the Italian being diagnosed with bruising on his left ankle and damage to his talus bone cartilage.

Ayrton Badovini (BMW Motorrad Italia SBK) posted a ninth place finish after Superpole two, with faller Eugene Laverty (Yamaha World Superbike) ahead of Jonathan Rea (Castrol Honda) and Sykes' fellow Kawasaki Racing Team rider, Joan Lascorz. Superpole three saw the exit of fast man in the dry Michel Fabrizio (Suzuki Alstare), faller Maxime Berger (Supersonic Racing Team), Rea's team-mate Ruben Xaus (Castrol Honda) and Leon Camier (Aprilia Alitalia) who fell twice in this session. WSBK star Noriyuki Haga (PATA Racing Team Aprilia) was only 17th but local rider Matteo Baiocco (Barni Racing Team S.N.C.) was a good 18th of 23 riders. Returnee Chris Vermeulen (Kawasaki Racing Team) was 22nd fastest.

Weather conditions are hoped to improve for raceday, at what is usually a hot and steamy racetrack for the riders to deal with.

TISSOT Superpole times: 1. Sykes T. (GBR) Kawasaki ZX-10R 1'55.197; 2. Checa C. (ESP) Ducati 1098R 1'55.373; 3. Smrz J. (CZE) Ducati 1098R 1'55.745; 4. Melandri M. (ITA) Yamaha YZF R1 1'55.768; 5. Haslam L. (GBR) BMW S1000 RR 1'56.034; 6. Corser T. (AUS) BMW S1000 RR 1'56.285; 7. Biaggi M. (ITA) Aprilia RSV4 Factory 1'56.480; 8. Guintoli S. (FRA) Ducati 1098R 1'57.054; 9. Badovini A. (ITA) BMW S1000 RR 1'57.374; 10. Laverty E. (IRL) Yamaha YZF R1 1'57.454; 11. Rea J. (GBR) Honda CBR1000RR 1'57.831; 12. Lascorz J. (ESP) Kawasaki ZX-10R 1'58.509; 13. Fabrizio M. (ITA) Suzuki GSX-R1000 2'02.235; 14. Berger M. (FRA) Ducati 1098R 2'02.440; 15. Xaus R. (ESP) Honda CBR1000RR 1'36.664; 16. Camier L. (GBR) Aprilia RSV4 Factory 1'36.686; etc.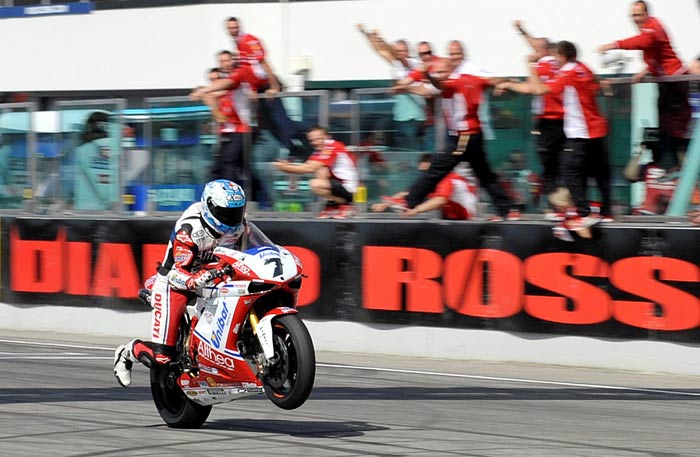 The Althea Ducati team cheers Carlos as he crosses the finsih line.

Superbike Race 1
In the second race, red flagged in the tenth lap due to a crash and then restarted for the remaining 14 laps, Checa and Biaggi rode their own private race again. Once again, Max held the Spaniard at bay until the halfway point. Then, immediately after the pass, he fought to stay close to Checa who finished with a 1.4 second advantage.

Max also expressed his assessment of the moment and the championship rankings: "There is a large gap, but I mustn't think about that too much. That can't keep me from continuing to battle. At this moment this is the most we can obtain but I am certain that I can come back to victory, for me and for the team. We're always working hard and it would be a great impulse of enthusiasm".
Leon Camier continued his difficult weekend after the double crash yesterday during Superpole which relegated him to the sixteenth position on the grid. In race 1 he came back to finish strongly in sixth place, but in Race 2 he took a slide seconds before the red flag came out (suspension in the tenth lap) losing the right to restart in the second part of the race: "A weekend to forget. I never had a good feeling, not even in Race 1, despite a result that is nothing to scoff at. I've never like this track. The only positive thing is that, at least for this year, we won't be back here".
Checa took the race win, his seventh of the year, as he dominated the second half of the first race at Misano, heading long time race leader Biaggi by 0.9 seconds. Third was Melandri who slowed in the final lap but still took a clear third. Behind, Tom Sykes and the Kawasaki Ninja ZX-10R took a season best for rider and manufacturer with fourth place in race one at Misano, with Joan Lascorz and Chris Vermeulen also in the points today.
The first race was held over the scheduled 24-lap duration and Lascorz finished ninth, Vermeulen 14th in his comeback weekend, taking his first points of the year.

Carlos Checa: "We were a little bit in trouble at the beginning, with a few riders between me and Max, he was strong. I was able to get second slowly, catching Max. I could overtake him, and then put some gap between me and him. At the end the result was very good."

Max Biaggi: "We should have done two races with ten laps each, then I would have been OK! Really it has been tough, a very hard weekend. I did my best, trying to push but Carlos had some lead and it was very difficult to get closer. That's the best I could do, no better than second."

Marco Melandri: "I didn't have a good start so I had to push very hard to catch those guys at the beginning. After three laps I didn't have the right combination of rear and front tyre so I couldn't brake well. It was impossible to catch the front guys so I controlled the gap with those behind".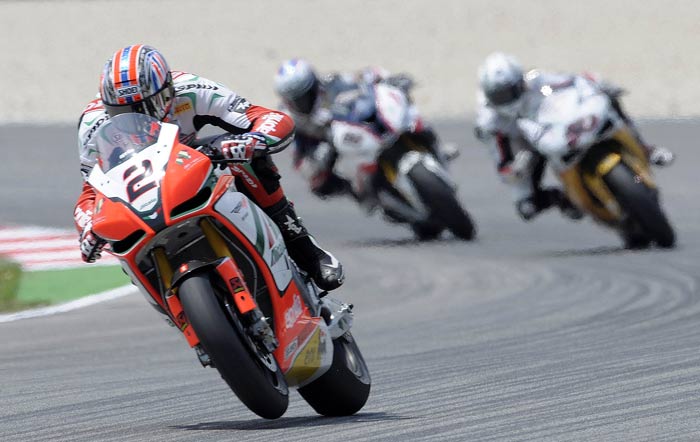 Camier (2) heads Guintoli and Badovini in race one. The BMW Italia rider Badovini, reigning 2010 Superstock Champ, took top ten places both races, besting the factory BMW squad.

SUPERBIKE RACE 1: (Laps 24 = 101,424 Km)
POS / RIDER / NAT. / TEAM / MOTORCYCLE / GAP
1 / C. CHECA / ESP / Althea Racing / Ducati 1098R / 39'03.132
2 / M. BIAGGI / ITA / Aprilia Alitalia Racing Team / Aprilia RSV4 Factory / 0.984
3 / M. MELANDRI / ITA / Yamaha World Superbike Team / Yamaha YZF R1 / 17.124
4 / T. SYKES / GBR / Kawasaki Racing Team Superbike / Kawasaki ZX-10R / 18.652
5 / E. LAVERTY / IRL / Yamaha World Superbike Team / Yamaha YZF R1 / 18.929
6 / L. CAMIER / GBR / Aprilia Alitalia Racing Team / Aprilia RSV4 Factory / 21.003
7 / S. GUINTOLI / FRA / Team Effenbert-Liberty Racing / Ducati 1098R / 22.942
8 / A. BADOVINI / ITA / BMW Motorrad Italia SBK Team / BMW S1000 RR / 23.117
9 / J. LASCORZ / ESP / Kawasaki Racing Team / Kawasaki ZX-10R / 31.729
10 / M. BERGER / FRA / Supersonic Racing Team / Ducati 1098R / 34.466
11 / R. XAUS / ESP / Castrol Honda / Honda CBR1000RR / 36.683
12 / M. BAIOCCO / ITA / Barni Racing Team S.N.C. / Ducati 1098R / 37.692
13 / A. POLITA / ITA / Barni Racing Team S.N.C. / Ducati 1098R / 37.984
14 / C. VERMEULEN / AUS / Kawasaki Racing Team / Kawasaki ZX-10R / 41.016
15 / L. LANZI / ITA / BMW Motorrad Italia SBK Team / BMW S1000 RR / 43.514
Fastest Lap: Carlos Checa Lap 5 1'36.660 157,393 Km/h
Lap Record: 2010 C. Crutchlow 1'36.546 157,580 Km/h
Best Lap: 2010 T. Corser 1'35.001 160,140 Km/h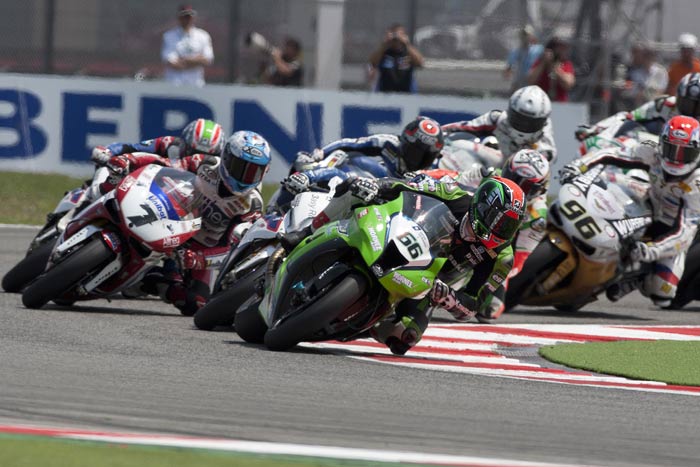 Tom Sykes lead the charge through Turn One in both races on Sunday from his pole postion start.
Superbike Race 2
Race Two was a very complicated affair, run over 14 laps after the first attempt was red flagged when two riders fell at the same corner. The first running was declared null and void, and full points were awarded for the shortened race two, making it an even more intense sprint race compared to race one, and with only 17 starters.
Checa took his second win of the day, and his eighth of the year, to extend his championship lead over second place race finisher Biaggi. The first running of the race was nullified when Melandri crashed and his machine lay in a dangerous position on the racetrack, leading to a restarted 14-lap race, which determined all the places and full points. Third place was fought over to the last possible moment, with Noriyuki Haga (Pata Aprilia) and Ayrton Badovini (BMW Motorrad Italia Superbike) third and fourth respectively. Leon Haslam (BMW Motorrad Motorsport) kept his machine upright to take fifth.
In the second race Lascorz was top Kawasaki finisher, 9th again, with Vermeulen tenth. Sykes, who had been in line for a second good finish of the day in the first halted race, found the early laps of the restart difficult and he eventually fell, but remounted to finish 14th and take points. All the official Kawasaki riders had some positives to take away to the next round at Aragon in a few days time, not least Sykes' Superpole win and top four race finish, Lascorz' top four in combined qualifying (before Superpole) and two points finishes for returnee Vermeulen.

Race Two posium at Misano with Checa bookended by Biaggi and Haga. It was the Japanese rider's first podium vist this season.

Carlos Checa: "It was a fantastic weekend, we expected to be competitive but not at this level. We took the best at this track, and the team worked so well. In the second race we had different tyres, because it was hotter, and we made the right decision because the bike gave me an even better finish! After the race the chain broke while I was celebrating but it's better than breaking in the race!"

Max Biaggi: "I think I did my best, pushing and pushing. I made a mistake because the bike was locking into the corner. I saved it but I lost quite a bit of time, then I was able to follow but not come close because Carlos had more speed. Maybe we didn't have the same equipment as before, but I hope that in the future there will be some improvements. Two times second so we must be satisfied. The points gap between me and Carlos is a lot, but we now need a bit more."

Noriyuki Haga: "Finally I'm back on the podium and I'm very happy to be here for the first time since last year. Today was very tough, before my bike wasn't competitive, but we changed some settings. Half-way through I still had problems but for sure I really wanted a better finish. Badovini was very competitive today, I think he made a mistake at the last corner so that was lucky for me."

Ruben Xaus heads Joan Lascorz at Misano.
SUPEREBIKE RACE 2: (Laps 14 = 59,164 Km)
POS / RIDER / NAT. / TEAM / MOTORCYCLE / GAP
1 / C. CHECA / ESP / Althea Racing / Ducati 1098R / 22'44.117
2 / M. BIAGGI / ITA / Aprilia Alitalia Racing Team / Aprilia RSV4 Factory / 1.484
3 / N. HAGA / JPN / PATA Racing Team Aprilia / Aprilia RSV4 Factory / 7.772
4 / A. BADOVINI / ITA / BMW Motorrad Italia SBK Team / BMW S1000 RR / 7.856
5 / L. HASLAM / GBR / BMW Motorrad Motorsport / BMW S1000 RR / 9.714
6 / M. FABRIZIO / ITA / Team Suzuki Alstare / Suzuki GSX-R1000 / 10.777
7 / S. GUINTOLI / FRA / Team Effenbert-Liberty Racing / Ducati 1098R / 10.875
8 / R. XAUS / ESP / Castrol Honda / Honda CBR1000RR / 13.483
9 / J. LASCORZ / ESP / Kawasaki Racing Team / Kawasaki ZX-10R / 13.576
10 / C. VERMEULEN / AUS / Kawasaki Racing Team / Kawasaki ZX-10R / 17.962
11 / L. LANZI / ITA / BMW Motorrad Italia SBK Team / BMW S1000 RR / 22.768
12 / R. ROLFO / ITA / Team Pedercini / Kawasaki ZX-10R / 24.535
13 / E. LAVERTY / IRL / Yamaha World Superbike Team / Yamaha YZF R1 / 51.895
14 / T. SYKES / GBR / Kawasaki Racing Team Superbike / Kawasaki ZX-10R / 1'04.134
Fastest Lap: Carlos Checa Lap 3 1'36.520 157,621 Km/h
Lap Record: 2011 M. Biaggi 1'36.344 157,910 Km/h
Best Lap: 2010 T. Corser 1'35.001 160,140 Km/h
CHAMPIONSHIP POSITIONS TO DATE:
1 CHECA 245, 2 BIAGGI 173, 3 MELANDRI 150, 4 LAVERTY 123, 5 HASLAM 106,
6 CAMIER 101, 7 FABRIZIO 95, 8 REA 94, 9 SMRZ 83, 10 GUINTOLI 72, 11 BADOVINI 72,
12 HAGA 70, 13 SYKES 65, 14 LASCORZ 53, 15 CORSER 49.

World Supersport
Broc Parkes (Kawasaki Motocard.com) took his first win of the year in fine style, taking the lead from Chaz Davies (Yamaha ParkinGO), who would eventually finish sixth today. A spirited second in the 22-lap race was former Misano race winner, Fabien Foret (Hannspree Ten Kate Honda) with Sam Lowes (Parkalgar Honda) blasting his way to third, ahead of David Salom (Kawasaki Motocard.com) and long term second place runner, Ilario Dionisi (Honda Italia Improve FG). In the championship standings, Parkes now leads Davies by five points, 85 to 80, with Davies' team-mate Luca Scassa third on an unchanged 70 points. Foret has 56 points, Salom 55.

Results: 1. Parkes B. (AUS) Kawasaki ZX-6R 37'00.851 (150,708 kph); 2. Foret F. (FRA) Honda CBR600RR 1.933; 3. Lowes S. (GBR) Honda CBR600RR 2.890; 4. Salom D. (ESP) Kawasaki ZX-6R 3.262; 5. Dionisi I. (ITA) Honda CBR600RR 4.976; 6. Davies C. (GBR) Yamaha YZF R6 7.024; 7. Ellison J. (GBR) Honda CBR600RR 7.344; 8. Harms R. (DEN) Honda CBR600RR 16.093; etc.

Points (after 5 rounds of 12): 1. Parkes 85; 2. Davies 80; 3. Scassa 70; 4. Foret 56; 5. Salom 55; 6. Harms 51; 7. Lowes 43; 8. Marino 31; etc. Manufacturers: 1. Yamaha 110; 2. Honda 88; 3. Kawasaki 85; 4. Triumph 14.

Superstock 1000
Roman rider Davide Giugliano (Althea Racing Ducati) scored a popular win and a new lap record of 1 minute 38.825 seconds at Misano, with the race finally red flagged with just over three laps to go and the results counted back to lap 10. Pole man Danilo Petrucci (Barni Racing Team Ducati) was second, 3.1 seconds behind Giugliano, and Lorenzo Zanetti (BMW Motorrad Italia Superstock) was third, 5.2 seconds back. Sylvain Barrier, Niccolo Canepa and Michele Magnoni were next up, in an almost overwhelming day for riders of Italian origin.

Results: 1. Giugliano D. (ITA) Ducati 1098R 16'36.317 (152,698 kph); 2. Petrucci D. (ITA) Ducati 1098R 3.180; 3. Zanetti L. (ITA) BMW S1000 RR 5.253; 4. Barrier S. (FRA) BMW S1000 RR 10.668; 5. Canepa N. (ITA) Kawasaki ZX-10R 11.559; 6. Magnoni M. (ITA) BMW S1000 RR 14.552; 7. Massei F. (ITA) BMW S1000 RR 15.413; 8. La Marra E. (ITA) Honda CBR1000RR 16.063; etc.

Points (after 3 rounds of 10): 1. Giugliano 70; 2. Petrucci 53; 3. Zanetti 48; 4. Barrier 29; 5. Magnoni 26; 6. Canepa 24; 7. Massei 20; 8. Antonelli 18. Manufacturers: 1. Ducati 70; 2. BMW 57; 3. Kawasaki 31; 4. Honda 26; 5. Yamaha 4.

Two Countries Cup
The inaugural race in this new class was won by the Russian Vladimir Leonov (Yakhnich Motorsport) by 1.347 seconds from Italian Andrea Agnelli (Clinica Della Moto). The next three riders, Stefano Togni, Denis Sacchetti and Michele Conti were also Italian, but Sergey Vlasov joined his fellow countryman Leonov in the top six. No fewer than 29 riders took part.
---
Stoner begins pulling away in the rain from team mat Dovisio to pull out a 15-second lead at the finish.

MotoGP World Championship, Round 6 of 18, Silverstone, British Grand Prix
Stoner dominates again, this week Silverstone in the Rain
Silverstone, Great Britain , June 12th 2011- It was a Repsol Honda 1 – 2 on the podium, with Casey Stoner taking his 27th victory and the Championship lead in the AirAsia British Grand Prix MotoGP race on Sunday. Team mate Andrea Dovizioso finished second, with Colin Edwards (Monster Yamaha Tech 3) riding a brilliant race with a broken collarbone to land the third podium spot.

Jorge Lorenzo (Yamaha Factory Racing) led a rainy start of the Silverstone race, chased by the two Hondas of Dovizioso and Stoner, with Marco Simoncelli on the San Carlo Honda Gresini Team RC212V close behind. Lorenzo made a mistake on the first lap, allowing the Repsol bikes to pass and clearing the way for Simoncelli to challenge the Championship leader, who passed the Mallorcan for third several corners later.
Stoner contended Dovizioso for the lead on lap two, with the Italian holding the top spot for several corners until pole position starter Stoner took over the lead from his team mate. Meanwhile, Simoncelli, who started from second position, positively hunted down the Repsol Hondas from his third position in the field until he ran wide on the 4th lap and lost the position back to Lorenzo.

With rain steadily falling and conditions worsening at the Silverstone, the race came to a premature end both Yamaha Factory riders. World Champion Jorge Lorenzo and team mate Ben Spies spent the weekend building a good race set up, qualifying strongly in the dry yesterday to start third and fourth on the grid respectively. Lorenzo started well, taking first position from the line but conceding quickly to Casey Stoner. As heavy rain drenched the Silverstone circuit, the Mallorcan began to close the gap to the front when a high side crash just after entering a corner too fast saw his M1 too damaged to continue.

Spies also fell victim to the adverse track conditions. Having dropped initially to fifth he fell going into turn one, crossing the gravel and hitting the wall. The American rider was taken directly to the medical centre for precautionary scans of his back and neck and was thankfully given the all clear after the check up.
This put the 25 year-old Simoncelli in third position, but not content to settle for his first podium position to be higher, he pushed to pass Dovizioso until he lost the front under braking on lap ten and crashed out of tyhe race as well.

Stoner stretched a gap of 15 seconds ahead of field, eventually lapping Héctor Barberá (Mapfre Aspar) and Randy de Puniet (Pramac Racing) with three and a half laps left in the race, the two of whom finished 11th and 12th respectively.

The surprise of the weekend came with Colin Edwards piloting his Monster Yamaha Tech 3 bike to a podium finish. The 'Texas Tornado', who broke his collarbone in 6 pieces last week in practice at Catalunya, had surgery to screw and plate the bone back together, and started this week's race from eighth on the grid to ride a consistent race. Edwards benefited from the setbacks of Lorenzo and Simoncelli, thus earning his first podium of the season.

Nicky Hayden (Ducati Team), who set the fastest lap of the race, followed fellow American Edwards across the line in fourth with Álvaro Bautista (Rizla Suzuki) in fifth. Valentino Rossi (Ducati Team) finished sixth, in front of Czech rider Karel Abraham (Cardion AB Motoracing).
Toni Elias made a good launch off the start, putting his LCR Honda into eighth on the first lap from his 14th grid position. The Moto2 Champion crossed the line in eighth position, with Hiroshi Aoyama (San Carlo Honda Gresini) in ninth and Loris Capirossi (Pramac Racing) in tenth.
Ben Spies (Yamaha Factory Racing) crashed out of the race on lap 14.
Former Honda MotoGP World Champion Mick Doohan stops by Casey's Pit Garage.
Casey Stoner, Repsol Honda: race winner - "At the beginning of the race we didn't have a great start and I needed to wait for the tyres to get up to temperature. In the first few laps when I was behind the other riders I got a lot of spray up inside the visor and it was hard for me to see, or for me to push. At this time I was being careful, trying to cover my lines to stop them coming inside, then after five laps my visibility got clearer and the water drained away from my visor and I was able to start doing the lap times we were looking for and started to open a gap. I was just happy to stay up on the bike, it was incredibly cold and I was so nervous, because in these conditions it's so easy to crash! We had a great race today in very tough conditions where anything could have happened, but to come away with a win is fantastic."
Andrea Dovizioso, Repsol Honda: 2nd - "I'm really happy with today's podium. It's a second place that feels like gold. The track conditions were very tricky, with much more water than in warm-up this morning. We made a modification on the set-up to have more rear grip and then we did a very good strategy. It helped us doing two sighting laps before the race to bring the tyres up to temperature quicker. I had a very good start and then I was focused to manage the second position with Casey. I was braking very hard to close the door to Lorenzo and Simoncelli. I had a good rhythm, not too far from Casey's pace, but he is very strong with these conditions so I preferred to manage my race the best I could. I want to thank my team for the hard work and the support. We need to improve the performance also in qualifying, but at the important moment, in the race, we are there. We never give up. With today's second place we have consolidated third position in the championship and reduced the gap to Lorenzo. The season is still long so I'm confident."
Jorge Lorenzo, Yamaha, DNF - "I feel disappointed because the crash was my own mistake. It's a shame for the team because they did a very good job all weekend and also my Fan Club who come here to support me. I was riding with confidence, but I had to wait my moment to overtake Andrea. I think I could have fought for the victory with Casey. I wasn't worried that Simoncelli was catching me; I was worried because Casey was going if I didn't overtake Andrea... then I crashed! Before Casey was chasing me, like a greyhound with a hare but now the situation has reversed. Now we have to go for the victory in Assen! I want to say congratulations to Colin; it has been a good weekend for him. He deserves it after last week".
Ben Spies, DNF - "I'm so disappointed to finish like this after we worked so hard to be ready for the race. It's been a challenging weekend for all the guys with the different weather changes but we were ready to race with a really good package. The track was really wet, when I hit the brakes going into turn one the front just dropped away and I hit the wall before I knew it. I hit my back pretty badly, my back protector is really busted up, but it did its job. I'm really sore and will probably need a big cushion for a few days but I'm happy it wasn't worse. We'll take a few days to relax and recover then come back fighting at Assen."
Colin Edwards ODs at Silverstone
On Saturday before Silverston's MotoGP race where he finished 3rd, Colin gave this fan interview on the Paddock Stage where he was high on pain killers for his broken collarbone, calling World Champion Lorenzo Jorge a whore and gay.
MOTOGP RACE: (20 laps = 118.04 Km)
POS / RIDER / NAT. / TEAM / MOTORCYCLE / TIME / KM/H / GAP
1 / Casey STONER / AUS / Repsol Honda Team / HONDA / 47'53.459 / 147.885 /
2 / Andrea DOVIZIOSO / ITA / Repsol Honda Team / HONDA / 48'08.618 / 147.109 / 15.159
3 / Colin EDWARDS / USA / Monster Yamaha Tech 3 / YAMAHA / 48'14.939 / 146.788 / 21.48
4 / Nicky HAYDEN / USA / Ducati Team / DUCATI / 48'20.443 / 146.51 / 26.984
5 / Alvaro BAUTISTA / SPA / Rizla Suzuki MotoGP / SUZUKI / 48'29.028 / 146.077 / 35.569
6 / Valentino ROSSI / ITA / Ducati Team / DUCATI / 48'57.985 / 144.637 / 1'04.526
7 / Karel ABRAHAM / CZE / Cardion AB Motoracing / DUCATI / 49'26.109 / 143.266 / 1'32.650
8 / Toni ELIAS / SPA / LCR Honda MotoGP / HONDA / 49'45.397 / 142.34 / 1'51.938
9 / Hiroshi AOYAMA / JPN / San Carlo Honda Gresini / HONDA / 49'45.809 / 142.321 / 1'52.350
10 / Loris CAPIROSSI / ITA / Pramac Racing Team / DUCATI / 49'56.771 / 141.8 / 2'03.312
11 / Hector BARBERA / SPA / Mapfre Aspar Team MotoGP / DUCATI / 48'10.582 / 139.659 / 1 lap
12 / Randy DE PUNIET / FRA / Pramac Racing Team / DUCATI / 48'13.094 / 139.538 / 1 lap
Pole Position: Casey STONER 2'02.020 174.128 Km/h
Fastest Lap: Nicky HAYDEN 2'21.432 150.229 Km/h Lap 17
Circuit Record Lap: Jorge LORENZO 2'03.526 172.005 Km/h 2010
Circuit Best Lap: Casey STONER 2'02.020 174.128 Km/h 2011
CHAMPIONSHIP POSITIONS TO DATE:
1 STONER 116, 2 LORENZO 98, 3 DOVIZIOSO 83, 4 ROSSI 68, 5 PEDROSA 61, 6 HAYDEN 60,
7 AOYAMA 43, 8 EDWARDS 37, 9 SPIES 36, 10 ABRAHAM 33, 11 SIMONCELLI 32,
12 BARBERA 31, 13 CRUTCHLOW 30, 14 ELIAS 28, 15 BAUTISTA 22.

MOTO2 RACE: (18 laps = 106.236 Km)
POS / RIDER / NAT. / TEAM / MOTORCYCLE / TIME / KM/H / GAP
1 / Stefan BRADL / GER / Viessmann Kiefer Racing / KALEX / 44'10.236 / 144.307 /
2 / Bradley SMITH / GBR / Tech 3 Racing / TECH 3 / 44'17.837 / 143.895 / 7.601
3 / Michele PIRRO / ITA / Gresini Racing Moto2 / MORIWAKI / 44'22.477 / 143.644 / 12.241
4 / Jules CLUZEL / FRA / NGM Forward Racing / SUTER / 44'27.507 / 143.373 / 17.271
5 / Scott REDDING / GBR / Marc VDS Racing Team / SUTER / 44'33.767 / 143.037 / 23.531
6 / Esteve RABAT / SPA / Blusens-STX / FTR / 44'38.897 / 142.763 / 28.661
7 / Yuki TAKAHASHI / JPN / Gresini Racing Moto2 / MORIWAKI / 44'42.627 / 142.565 / 32.391
8 / Kenan SOFUOGLU / TUR / Technomag-CIP / SUTER / 44'44.898 / 142.444 / 34.662
9 / Yonny HERNANDEZ / COL / Blusens-STX / FTR / 44'47.417 / 142.311 / 37.181
10 / Simone CORSI / ITA / Ioda Racing Project / FTR / 44'49.217 / 142.215 / 38.981
11 / Randy KRUMMENACHE / SWI / GP Team Switzerland Kiefer Ra / KALEX / 44'49.893 / 142.18 / 39.657
12 / Max NEUKIRCHNER / GER / MZ Racing Team / MZ-RE HONDA / 45'01.858 / 141.55 / 51.622
13 / Kev COGHLAN / GBR / Aeroport de Castello / FTR / 45'05.046 / 141.383 / 54.81
14 / Alex BALDOLINI / ITA / NGM Forward Racing / SUTER / 45'06.478 / 141.308 / 56.242
15 / Thomas LUTHI / SWI / Interwetten Paddock Moto2 / SUTER / 45'11.005 / 141.072 / 1'00.769
Pole Position: Marc MARQUEZ 2'08.101 165.862 Km/h
Fastest Lap: Stefan BRADL 2'25.096 146.435 Km/h Lap 16
Circuit Record Lap: Thomas LUTHI 2'09.886 163.583 Km/h 2010
Circuit Best Lap: Marc MARQUEZ 2'08.101 165.862 Km/h 2011
CHAMPIONSHIP POSITIONS TO DATE:
1 BRADL 127, 2 CORSI 65, 3 TAKAHASHI 56, 4 IANNONE 49, 5 SIMON 49, 6 LUTHI 48,
7 SMITH 47, 8 MARQUEZ 45, 9 DE ANGELIS 42, 10 PIRRO 37, 11 ESPARGARO 31,
12 KRUMMENACHER 29, 13 RABAT 28, 14 CLUZEL 27, 15 AEGERTER 24.
---
LA Calendar Motorcycle Show July 16th West Coast Premier
new American made Motus MK V-4 Naked Sport and Touring Bikes!
Los Angeles, CA, June 8th, 2011 - Motus Motorcycles will use the LA Calendar Motorcycle Show for the West Coast premier of their new MST series high performance KM V-4 1650cc Touring and R Model naked sportbikes. The Motus MST series of comfortable American sportbikes have been engineered from the ground up for performance, comfort, and range. The MST concept is a fresh take on what an American motorcycle can be, with optimum rider and passenger comfort for extended, spirited journeys, and quality components for responsive handling.
Motus Motorcyles are the brain child of Lee Conn, designed and built by well known race car engineers Pratt & Miller, fabricators of the 24-Hour of LeMans winning factory Corvettes. The lightweight aluminum V-4 pushrod fuel injected engine is based on the iconic Corvette V-8 small block motor which in normally aspirated race form can pump out up to 800 horsepower. So half an engine could easily be tuned for reliability in the 200-300hp range. Kiss your Yamaha V-Max good-bye!

This will be your first chance to see, touch and order one. MotusMotorcycles.com • LA Calendar Motorcycle Show
---

Our newest Calendar Kittens, college co-eds Camilla Hahn Chiniquy (brunette) and Taylor Gunnin (blond) standing in the pouring rain, help warm up Carlos Checa's Althea Ducati for Monday's Memorial Day World Superbike race. It must have helped as Carlos would go on to post double race win on this bike.
SBK World Superbike Championship, Round 5 of 10, Miller USA - Continued
Postcards from Miller USA World Superbike by Jim Gianatsis
Miller Motorsports Park, Tooele, Utah, USA), Memorial Day Weekend May 28-30th 2011 – FastDates.com was again excited to attend the Miller Motorsports Park USA round of the World Superbike Championship this year to cover the exciting race weekend and photograph the next edition of the official SBK Fast Dates World Superbike Calendar. I had just found Taylor a few months earlier through one of my favorite local model agencies, Brand Model and Talent, and booked her then to be sure I'd have her confirmed for the trip to Salt Lake City, Utah, and the Miller WSBK race weekend. The COMPLETE STORY HERE

World Superbike Championship points leader Carlos Checa has dominated at Miller in previous years, and just as we predicted did so again this year on the privateer Althea Racing Ducati 1198RS.
On the American Memorial Day holiday enthusiastic Superbike fans fans were treated to a double win from a rider who was robbed of a double last year by simple bad luck, Carlos Checa (Althea Racing Ducati). The Spaniard, who entered this event as championship leader, had a dose of good luck this time as his two main rivals had difficult race day experiences. Marco Melandri (Yamaha World Superbike) was tenth and then sixth, while Max Biaggi (Aprilia Alitalia) crashed out of race one after colliding with Jonathan Rea (Castrol Honda). Reigning champion Biaggi recovered good ground in race two, taking third place.
COMPLETE MILLER WSBK and AMA RACE COVERAGE HERE.
---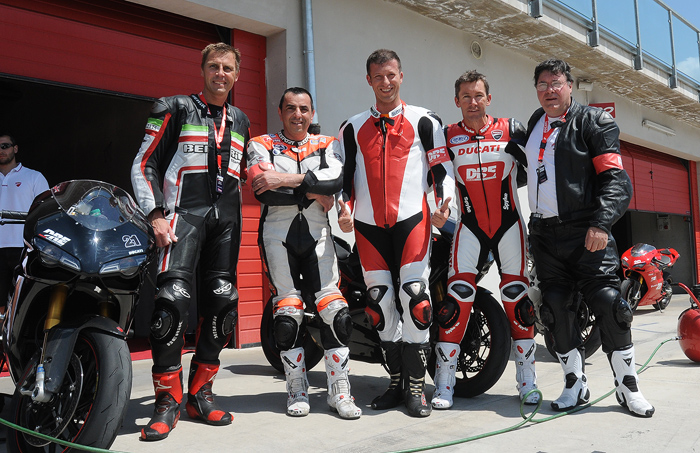 A personalized race school track day at Imola with the 3-time World Champion on Ducati 1198SPs. It doesn't get any better than this!
We go Balistic with 3-Time World Champion Troy Bayliss
at the first ever Troy Bayliss Racing Academy at Imola Italy!
The Troy Bayliss Racing Academy at DRE
By Jim Gianatsis

Imola, Italy, May 2011 - I attended the first Ducati Riding Experience (DRE) School in Italy back in 2004 at the Misano Grand Prix Circuit in conjunction with World Ducati Week 2004. My motivation to return to the DRE this year was the announcement of the addition of the new Troy Bayliss Academy. A one-on-one track class with the 3-time World Superbike Champion on board Ducati's top-of the-line 1198SP Superbike. Each class was limited to just 4 riders for the day, and there would only be 2 days of classes at just two tracks this year: Imola and Mugello. Meaning only 16 people this year would have the chance to learn and ride with one of the best motorcycle racers in the world. The price is $2,000 Euros, about US $3,000 and well worth it for a once in a lifetime experience at the world's best track school with one of the best motorcycle racers ever.
If you remember Troy retired at the top of his game at the end of 2008 as the reigning World Superbike Champion. His two previous titles came in 2001 and 2006 on the previous generation 919/998 and 999 Ducati Superbious. He also spent two years 2004-2005 in MotoGP racing the difficult Desmosite without a win, but returned as a substitute rider for Sete Giberneau in 1996 at Valencia to end MotoGP's 990cc era in awesome style, storming to a dominant one-two finish in front of a capacity crowd of 129,000 noisy fans with Loris Capriossi. For now, Troy goes down in history as being the only rider to win in both of the two highest levels of motorcycle roadracing: World Superbike and MotoGP.
Troy Baylss Academy Story Continued HERE • Imola World Superbike Race HERE
FastDates.com Ducati Diavel Test HERE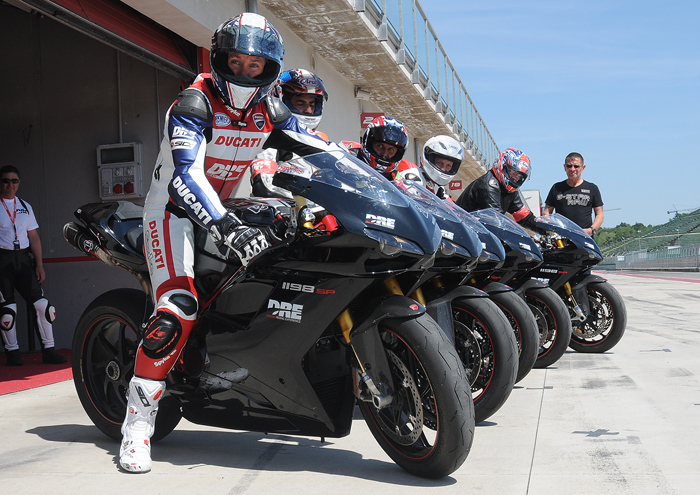 Troy leads us out for another track session.
---
There's more! Go to Pit Lane News Next Page

Also Visit: Fast Dates Calendar News • Iron & Lace Calendar News
Calendar Girl News • Meet the Models • Paddock Garage

Calendar Kittens, Paddock Garage, Screensavers, Iron & Lace Garage





MotorcycleSuperstore.com
Some of our Calendar Kittens can also at Playboy's website...



FREE! New Met-Art Model Galley Updated Daily - Stop Back Each Day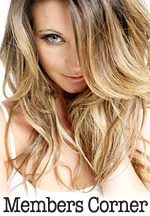 Hot Bikes, Sexy Kittens
Your Exclusive Grid Pass
also includes....
---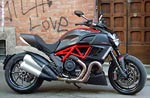 The Devil Made Us Do It!
Testing the Ducati Diavel in Italy
Clarification from the FIM on Production Bikes in MotoGP
Misano, June 6th - On the occasion of the San Marino Round of the 2011 FIM Superbike World Championship in Misano (ITA), and with reference to the interviews recently published on some motorsports web sites, FIM President Vito Ippolito reiterated what has already been stated several times: Any complete motorcycle model derived from series production, homologated or not for the FIM Superbike/Supersport/Superstock is not eligible and will not be accepted in the FIM Grand Prix World Championship classes.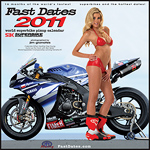 2011 Calendars!
with FastDates.com Calendar Kitten, Ducati Corse Grid Girl
and Playboy Playmate
Heather Rae Young!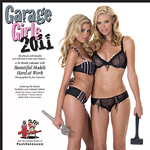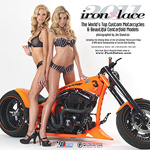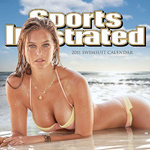 Click for even more Calendars!
---
Jonthan Rea breaks arm in Misano warm-up crash
Ten Kate Castrol Honda Release, Sunday 12 June 2011 - Castrol Honda rider Jonathan Rea was forced to sit out today's two sixth round World Superbike races at Misano in Italy after a high-speed crash during warm-up left him with fractures to his right arm and left collarbone.

Both 24-lap races around the 4.226km Misano circuit were won by Spain's Carlos Checa as Rea's Castrol Honda team-mate, Ruben Xaus, brought his Honda CBR1000RR Fireblade home in 11th and eighth place finishes.

Rea had been searching for an improvement in his machine's setting after issues in qualifying left him in 11th place after yesterday's final Superpole session. The 24-year-old from Northern Ireland was pushing hard in warm-up before he crashed at approximately 230kph at Misano's fast turn 11.

Rea was transferred to Ospedale Bufalini in Cesena where the fracture to his right radius and left clavicle were confirmed. With a number of other bumps and bruises, it is doubtful whether he will be able to line up for next weekend's seventh round races at Aragon in Spain.

Xaus battled hard in race one but was able to improve his machine's set-up in race-two, which was run over two parts after a turn one crash left two bikes on the track. The 14-lap re-run allowed Xaus to run a lighter fuel load and softer rear tyre, which helped to improve his overall performance."

Ruben Xaus – 11th and 8th "It's been a weekend of progress actually, as the results suggest, even though we still have some things to work on for next weekend. In race one, my bike jumped out of gear a couple of times on the first lap, which put me back in a group I found very hard to get away from until the last few laps. The stoppage in race two was good and bad for us – bad because I was in a rhythm and that got broken, but good because we were able to use the softer tyre, which normally wouldn't last the race, and that made a big difference. I'm going to take this better feeling and rhythm to Aragon next week and try to keep this progress going. But what's more important is that Johnny gets better soon. It was a big crash that he had this morning and we need him back here as soon as possible. I send him all my best wishes and hope he will be OK again very fast."

Jonathan Rea – did not start
"Well, the weekend just went from bad to worse really – I had a crash yesterday which needed some stitches in my arm and then a 230kph crash this morning at one of the fastest corners on the calendar.

Of course, I'm frustrated and I have some injuries that I want to take time to heal properly. We'll have to miss Aragon next week, unfortunately, but Brno is a month off and the doctors tell me that the break in my arm would normally keep someone off work for three weeks. I'll try to come back for Brno at 100% as it's a circuit that suits me and the bike. I got my first world championship win there and we went 1-2 last year. Thanks to everyone for all the messages of support, it really means a lot and I'm sure it'll speed up the recovery."

Ronald ten Kate, team manager -
"Yesterday evening, after all the problems that we had, I asked myself if things could get much worse and then, this morning, I got my answer. Jonathan had a very big crash at the fastest corner on the track. I was very relieved that he was able to walk away but, of course, his injuries will need time to heal. Aragon most likely will not be in the picture but we hope he can be back at Brno, and that that will mark an end to our misery.

Ruben was actually enjoying a better weekend apart from the small crash in Superpole, which forced him to start near the back of the grid. In race two he was getting to grips with the bike and the direction he has for developing it seems quite clear. He is constantly improving himself so we're looking forward to Aragon where hopefully the Spanish crowd will lift him even higher."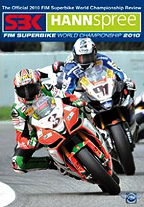 World Superbike Review
Click to find DVD Coverage of Every Year!
MotoGP Review
Click to find DVD Coverage of Every Year!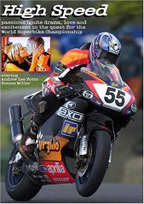 High Speed - the Movie
The best motorcyce racing movie ever made! Filmed on location at the World Superbike races , this an exciting romantic drama staring beautiful British actress Sienna Miller.
---
Sykes And Ninja ZX-10R Take Best Finish Yet
WSBK, Misano, Republic of San Marino, 12 June 2011
All the official Kawasaki riders had some positives to take away to the next round at Aragon in a few days time, not least Sykes' Superpole win and top four race finish, Lascorz' top four in combined qualifying (before Superpole) and two points finishes for returnee Vermeulen.
Pedercini Team Kawasaki riders Roberto Rolfo and Mark Aitchison were often out of luck in a home race for their team, retiring with technical issues in race one and Aitchison being one of the riders unable to restart in the re-run of race two. Rolfo retrieved points in race two, finishing 12th.
Tom Sykes: "We have come away from one of our least favoured circuits with a pole position and a fourth. In race one I was feeling good. In race two, part one, I dropped a couple of positions but I felt I had the pace to get them back easily. Then the race was stopped, I do not know why because as it turned out there was no oil or anything down, certainly nothing to stop the race. We were looking strong there, and there was just Haslam between me and the podium. We were gapping the guys behind. In the 'real' race two, I got batting with a couple of guys and that put me out of my rhythm. It was a sprint race so some had gambled on soft tyres. I tried turning just a little bit tighter to got inside Xaus at turn three and unfortunately ran over the white line inside the track and that took the front away. I remounted and got two points. We were a lot stronger in race one for fourth and we have to be happy with the way things went this weekend, with a Superpole win and a good top four finish."
Joan Lascorz: "A strange raceday, because we were fourth in combined qualifying, but ninth in race one and race two. It gave me some points, and two top tens, so there are some positive things to take away from here. I fitted a soft tyre for the 'second' race two, and I had a better feeling and I could push more and more. In race one it was difficult with the rear grip and in the last laps I did not have good lap times. Overall, some positives and in qualifying we were fourth, so we know what is possible."
Chris Vermeulen: "Not too bad. Obviously it was hard to jump back into the thick of it this weekend and we had three races, not two. I am a little bit sore now, in my knee and my elbow. We managed to finish both races, and in the points, and with a little bit of luck got into the top ten in race two. So, not too bad for my first races back in a long time. In race one we had a little issue with the set-up because I was struggling to get a good feeling from the front of the bike, and get it to turn. We were able to improve that in race two. We are still learning but we are improving all the time."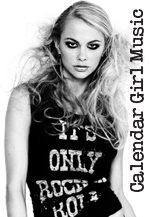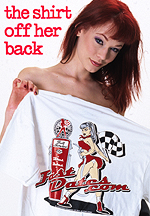 Order the Official
FastDates.com &
LA Calendar Bike Show
T-Shirts!
---