Fast Dates does Superbikes in Italy!

The Devil Made Us Do It! Testing the Ducati Diavel at its home in Bologna
Is it love? We stopped at this graffiti adorned house on a side street in Bologna. For riding comfort, handing and performance all in one package the Ducati Diavel has no equal. Check out our Complete FastDates.com Ducati Diavel Test HERE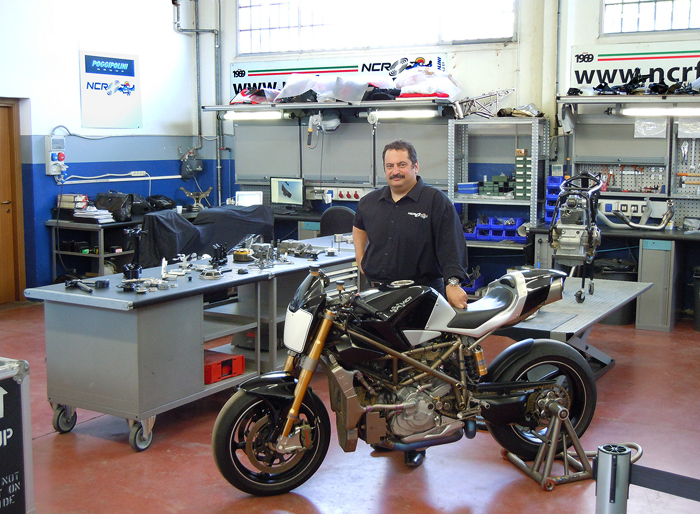 A Visit to NCR / Poggipolini in Bologna
The world's trickest Ducati Bikes and Parts HERE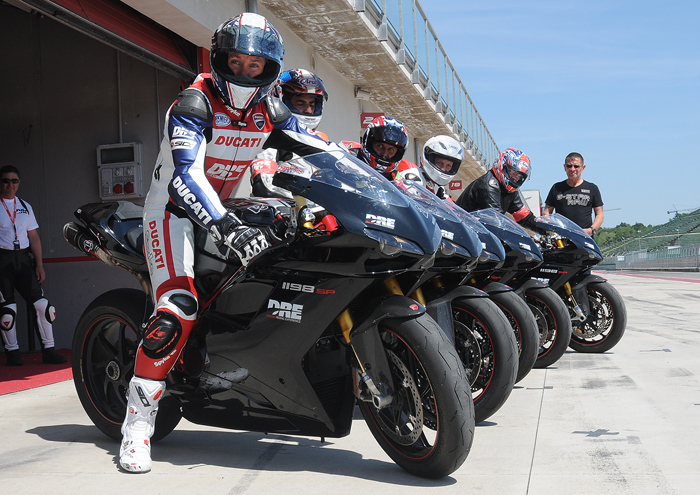 Racing World Superbikes at Monza & Imola with a 3-time World Champion!
Troy Bayliss Racing Academy at Imola • World Superbike Race at Imola • Fast Dates Calendar Shoot at Miller WSBK
---
FIM MotoGP World Championship Championship, Round 7 of 18, Assen Netherlands
Amerian Ben Spies Wins His ast Ever MotoGP at legendary Assen
Dutch TT, ASSEN, Netherlamds, Race Day June 25th - American Ben Spies, who was edged out of pole position by Marco Simoncelli (San Carlo Honda Gresini Team), rode a perfect race to cross the line 7.697s ahead of Casey Stoner in second place at today's Dutch TT MotoGP round. In doing so, the former American and World Superbie rider, Ben became only the 2nd rider in roadracing history together with Troy Bayllis, to win World Championship races at he premier levels in both World Superbike and MotoGP.

The Texan had a good start, allowing him to narrowly avoid the drama of the first lap, when pole starter Italian Simoncelli took out Spies' team mate Jorge Lorenzo in the third corner. Simoncelli had hoped to finally reach the podium in the Saturday race, but the Italian fell victim to a cold tyre early on. Stoner slotted into second place on the second of 26 laps and pressed the Texan from the eighth to the 11th laps, cutting into his lead. Then the Australian felt discomfort in his shoulder in the crucial left hand corners and saw his progress blunted. Once the 11th lap ended Spies opened the gap and Stoner made the tactical decision to protect second, which he did, and continue his record of a podium finish in every race he's completed this year.
Dovizioso was hopeful of using the harder front tyre option, but with the track temperature at a chilly 16C he had to go for the softer one. In pursuit of Stoner, Dovi had a few front-end slides, which prevented him from pushing harder. There were further complications with the rear tyre, which developed a vibration about 15 laps into the 26-lap race. At the time he was being pursued by Valentino Rossi (Ducati), but Dovi was confident that he could maintain the cushion on his fellow Italian, which he did, and finished on the podium for the third time in the last four races.
Simoncelli was ahead of Lorenzo in the race's opening lap when he lost the rear end of his Honda RC212V in de Strubben, the first left hand corner, and took out the reigning World Champion.. Getting heat in the left side of the tyres was a point of discussion all weekend, with several riders falling victim to the cold and wet conditions in the track's few left-handers. Both Lorenzo and Simoncelli remounted, with Lorenzo salvaging a 6th place and Simoncelli a 9th place finish.
The Italian was remorseful and apologetic, and admitted that he was aware that he should have been more careful with his tyres on the first lap. The crash happened near the exit of the corner and before Simoncelli was on the gas.

Stoner led team mate Andrea Dovizioso to the finish, where the Italian claimed his third top three finish of the 2011 season. Stoner is now 28 points ahead of Lorenzo in the Championship while Dovizioso remains third, but is now only nine points behind the Spaniard. The Ducati Team duo was lead across the finish line by Valentino Rossi in fourth and Nicky Hayden in fifth. Lorenzo was able to rejoin the race and put his head down after the clash with Simoncelli to cross the line in sixth place.

Monster Yamaha Tech 3 Team rider Colin Edwards was seventh, in front of Dani Pedrosa's stand-in Hiroshi Aoyama. They were followed by Simoncelli in ninth, who rejoined the race after push starting his own motorcycle following the run in on the first lap. Toni Elías of the LCR Honda team completed the top ten finishers.

Cal Crutchlow exited the track with a front tyre problem, though re-entered the race to finish 14th. Karel Abraham ended what was otherwise a good weekend for the Cardion AB Motoracing with a fall early in the race. He was followed a short time later by Randy de Puniet (Pramac Racing), the fourth DNF of the season for the Frenchman. Both riders were unhurt in the falls.
Loris Capirossi (Pramac Racing) did not participate in the race due to injuries sustained in a fall during the qualifying session.
MOTOGP RACE Results: (26 laps = 118.092 Km)
POS / RIDER / NAT. / TEAM / MOTORCYCLE / TIME / KM/H / GAP
1 / Ben SPIES / USA / Yamaha Factory Racing / YAMAHA / 41'44.659 / 169.736 /
2 / Casey STONER / AUS / Repsol Honda Team / HONDA / 41'52.356 / 169.216 / 7.697
3 / Andrea DOVIZIOSO / ITA / Repsol Honda Team / HONDA / 42'12.165 / 167.892 / 27.506
4 / Valentino ROSSI / ITA / Ducati Team / DUCATI / 42'15.343 / 167.681 / 30.684
5 / Nicky HAYDEN / USA / Ducati Team / DUCATI / 42'27.831 / 166.86 / 43.172
6 / Jorge LORENZO / SPA / Yamaha Factory Racing / YAMAHA / 42'29.195 / 166.77 / 44.536
7 / Colin EDWARDS / USA / Monster Yamaha Tech 3 / YAMAHA / 42'52.771 / 165.242 / 1'08.112
8 / Hiroshi AOYAMA / JPN / Repsol Honda Team / HONDA / 42'55.412 / 165.073 / 1'10.753
9 / Marco SIMONCELLI / ITA / San Carlo Honda Gresini / HONDA / 43'09.584 / 164.169 / 1'24.925
10 / Toni ELIAS / SPA / LCR Honda MotoGP / HONDA / 43'10.875 / 164.087 / 1'26.216
11 / Alvaro BAUTISTA / SPA / Rizla Suzuki MotoGP / SUZUKI / 43'23.125 / 163.315 / 1'38.466
12 / Hector BARBERA / SPA / Mapfre Aspar Team MotoGP / DUCATI / 42'11.017 / 161.508 / 1 lap
13 / Kousuke AKIYOSHI / JPN / San Carlo Honda Gresini / HONDA / 42'58.437 / 158.537 / 1 lap
14 / Cal CRUTCHLOW / GBR / Monster Yamaha Tech 3 / YAMAHA / 43'07.755 / 151.648 / 2 laps
Pole Position: Marco SIMONCELLI 1'34.718 172.630 Km/h
Fastest Lap: Ben SPIES 1'35.240 171.684 Km/h Lap 12
Circuit Record Lap: Dani PEDROSA 1'34.525 172.982 Km/h 2010
Circuit Best Lap: Jorge LORENZO 1'34.515 173.001 Km/h 2010
CHAMPIONSHIP POSITIONS TO DATE:
1 STONER 136, 2 LORENZO 108, 3 DOVIZIOSO 99, 4 ROSSI 81, 5 HAYDEN 71,
6 PEDROSA 61, 7 SPIES 61, 8 AOYAMA 51, 9 EDWARDS 46, 10 SIMONCELLI 39,
11 BARBERA 35, 12 ELIAS 34, 13 ABRAHAM 33, 14 CRUTCHLOW 32, 15 BAUTISTA 27.

MOTO2 RACE Results: (24 laps = 109.008 Km)
POS / RIDER / NAT. / TEAM / MOTORCYCLE / TIME / KM/H / GAP
1 / Marc MARQUEZ / SPA / Team CatalunyaCaixa Repsol / SUTER / 44'30.409 / 146.954 /
2 / Kenan SOFUOGLU / TUR / Technomag-CIP / SUTER / 44'32.806 / 146.822 / 2.397
3 / Bradley SMITH / GBR / Tech 3 Racing / TECH 3 / 44'36.827 / 146.602 / 6.418
4 / Anthony WEST / AUS / MZ Racing Team / MZ-RE HONDA / 44'53.212 / 145.71 / 22.803
5 / Alex DE ANGELIS / RSM / JIR Moto2 / MOTOBI / 44'56.291 / 145.543 / 25.882
6 / Mattia PASINI / ITA / Ioda Racing Project / FTR / 44'57.260 / 145.491 / 26.851
7 / Esteve RABAT / SPA / Blusens-STX / FTR / 44'58.534 / 145.422 / 28.125
8 / Thomas LUTHI / SWI / Interwetten Paddock Moto2 / SUTER / 44'59.121 / 145.391 / 28.712
9 / Randy KRUMMENACHE / SWI / GP Team Switzerland Kiefer / KALEX / 45'00.153 / 145.335 / 29.744
10 / Max NEUKIRCHNER / GER / MZ Racing Team / MZ-RE HONDA / 45'10.176 / 144.798 / 39.767
11 / Alex BALDOLINI / ITA / NGM Forward Racing / SUTER / 45'17.567 / 144.404 / 47.158
12 / Andrea IANNONE / ITA / Speed Master / SUTER / 45'21.255 / 144.208 / 50.846
13 / Yonny HERNANDEZ / COL / Blusens-STX / FTR / 45'27.527 / 143.877 / 57.118
14 / Simone CORSI / ITA / Ioda Racing Project / FTR / 45'31.184 / 143.684 / 1'00.775
15 / Claudio CORTI / ITA / Italtrans Racing Team / SUTER / 45'36.719 / 143.393 / 1'06.310
Pole Position: Stefan BRADL 1'39.305 164.656 Km/h
Fastest Lap: Pol ESPARGARO 1'47.615 151.941 Km/h Lap 15
Circuit Record Lap: Andrea IANNONE 1'38.917 165.302 Km/h 2010
Circuit Best Lap: Andrea IANNONE 1'38.917 165.302 Km/h 2010
CHAMPIONSHIP POSITIONS TO DATE:
1 BRADL 127, 2 MARQUEZ 70, 3 CORSI 67, 4 SMITH 63, 5 TAKAHASHI 56, 6 LUTHI 56,
7 IANNONE 53, 8 DE ANGELIS 53, 9 SIMON 49, 10 PIRRO 37, 11 RABAT 37,
12 KRUMMENACHER 36, 13 ESPARGARO 31, 14 SOFUOGLU 28, 15 CLUZEL 27.
---

The three top World Superbike Championship contenders Melandri, Biaggi and Checa shared the podium after Race 2.
SBK World Superbike Championship, Round 7 of 13, Aragon Spain
Melandri and Biaggi cut into Checa's Championship lead in Spain
Motorland Aragon (Spain), Sunday 19 June 2011 – A hot afternoon of racing in every way saw Marco Melandri (Yamaha World Superbike Team) and Max Biaggi (Aprilia Alitalia Racing Team) trade wins and second place finishes to squeeze the title leader Carlos Checa (Althea Racing) in the overall points standings. The Spanish rider fell in race one at his home track and then took a well-deserved podium place, third, in race two. Checa, desperate to make amends for sliding off as he chased the leading duo in race one, had to work hard to keep Michel Fabrizio (Suzuki Alstare) behind him for much of the race and Checa's 16 points for third place mean that Biaggi is still 43 behind and Melandri is 66 adrift as the season clicked past its mid-point today.

Spanish riders had some good and the occasional not so good results all round, with Joan Lascorz (Kawasaki Racing Team) posting seventh in race one then finishing an season best equalling fifth in race two. Irish rider Eugene Laverty (Yamaha World Superbike Team) put in a fourth and a sixth place today, to remain fourth overall. This weekend WSB legend Noriyuki Haga (PATA Racing Team Aprilia) took part in his 300th race and left with strong results of sixth and seventh to his credit. Tom Sykes equalled fellow Kawasaki rider Lascorz' prowess with fifth in race one, but a fall in race two spoiled an otherwise consistent and competitive weekend, as the whole Kawasaki effort took another step up with their new bike.

Once more it was a tough weekend for the BMW riders, this time from both official and satellite teams, with Leon Haslam (BMW Motorrad Motorsport) scoring two ninth places and Ayrton Badovini (BMW Motorrad Italia SBK Team) was eighth and tenth. The worst experience of all came for the luckless Troy Corser (BMW Motorrad Motorsport) as an entirely accidental collision between him and Maxime Berger caused Troy's left radius and ulna to fracture, putting him out of action in race two. He had been tenth in race one.


Race 1: Melandri takes Biaggi as Checa Crashes out
Melandri took his second win of the year after leading when it really counted as his rival Biaggi made a small slip a few laps from the end. The margin of victory was 1.5 seconds. Camier was a strong finisher in third, and Laverty took fourth place in a close fight with Sykes. Haga and Lascorz followed close behind those two. Checa fell while in a potential podium position, on lap eight. He had just set the fastest lap of the race and was pushing on to try and stay with the leading riders.
In the opening race of the day, Melandri got off to a perfect start from pole position to tuck neatly behind Biaggi in second place. Constantly on his tail, the WSB Rookie cleverly played the waiting game, in search for the opportune moment to pass and take the lead. With just five laps to go Biaggi made a mistake and Melandri grasped the chance to overtake and proceeded to power his R1 to the finish line, crossing the chequered flag with over one and a half seconds advantage on the runner up. Team-mate Eugene Laverty had a less than perfect start from his sixth place position on this morning's grid, falling back to eight place in the first turn. Caught up in traffic the Irish Rookie held position for a further five laps before gradually working his way through the pack to cross the line in an impressive fourth place just 0.048 of a second ahead of Sykes.

Tom Sykes was in a race long battle for 3rd place with Camier and Laverty, eventully coming across the line in 5th. In Race 2 he crashed out.

Marco Melandri: "It's been an awesome race for me. Max was strong and consistent at the start and it was difficult to follow him. But in the end it was going to be tough for me to pass him so thanks to him that he made a mistake! Otherwise it would have been difficult. The team has been working very hard and I was very confident all weekend."

Max Biaggi: "I cannot say I am super-happy for the result but I had a good rhythm and just at the end the bike was a little more difficult to ride. We need to work more on the bike to improve it towards the end of the race, and hopefully we can do that for race 2."

Leon Camier: "I was struggling a bit at the beginning to get into the rhythm, but I'm happy with the result and happy for Aprilia, everyone's worked hard this weekend. It'll now make me try and go better at the beginning of the next race really."

Superbike Race 1: (Laps 20 = 106,880 Km)
POS / RIDER / NAT. / TEAM / MOTORCYCLE / GAP
1 / M. MELANDRI / ITA / Yamaha World Superbike Team / Yamaha YZF R1 / 40'01.968
2 / M. BIAGGI / ITA / Aprilia Alitalia Racing Team / Aprilia RSV4 Factory / 1.572
3 / L. CAMIER / GBR / Aprilia Alitalia Racing Team / Aprilia RSV4 Factory / 2.432
4 / E. LAVERTY / IRL / Yamaha World Superbike Team / Yamaha YZF R1 / 10.799
5 / T. SYKES / GBR / Kawasaki Racing Team Superbike / Kawasaki ZX-10R / 10.847
6 / N. HAGA / JPN / PATA Racing Team Aprilia / Aprilia RSV4 Factory / 11.931
7 / J. LASCORZ / ESP / Kawasaki Racing Team / Kawasaki ZX-10R / 12.591
8 / A. BADOVINI / ITA / BMW Motorrad Italia SBK Team / BMW S1000 RR / 16.954
9 / L. HASLAM / GBR / BMW Motorrad Motorsport / BMW S1000 RR / 24.205
10 / T. CORSER / AUS / BMW Motorrad Motorsport / BMW S1000 RR / 24.694
11 / S. GUINTOLI / FRA / Team Effenbert-Liberty Racing / Ducati 1098R / 24.731
12 / C. VERMEULEN / AUS / Kawasaki Racing Team / Kawasaki ZX-10R / 30.407
13 / M. BERGER / FRA / Supersonic Racing Team / Ducati 1098R / 34.107
14 / R. ROLFO / ITA / Team Pedercini / Kawasaki ZX-10R / 37.233
15 / M. AITCHISON / AUS / Team Pedercini / Kawasaki ZX-10R / 43.004
Fastest Lap: Carlos Checa Lap 7 1'58.862 161,855 Km/h
Lap Record: New Circuit
Best Lap: 2011 M. Melandri 1'57.634 163,540 Km/h


Race 2: Reigning Champ Biaggi scores his season first win, Checa recovers for 3rd
Biaggi took his long awaited first win of the 2011 season after an immaculate display of front running, heading Melandri by 4.809 seconds, after he ran off track at one point, with a few laps to go. Checa completed a damage limitation exercise after his fall in race one, scoring third in the second 20-lap contest, from the impressive Fabrizio. Lascorz was a 'hometown' top five finisher, from Laverty and Haga. Biaggi's victory made him the fifth different rider, from the fourth different manufacturer, to win at least one race in 2011.
Race two was almost a replicate performance for Marco Melandri . Unfortunately with just five laps to go the Italian slipped up, presenting Biaggi with the opportunity to create a significant gap. Melandri fought hard for the second victory of the day before settling for second place on the afternoon's podium. Laverty struggled as the rear wheel of his machine locked in the first turn of lap one causing him to run wide and fall back to sixteenth place. The Irish man proved to be strong and consistent yet again as he put his head down, working his way through the bunch of riders ahead to claim a remarkable sixth place.

Max Biaggi: "I'm very happy of course, this is my first win of 2011. I didn't get one before because the other guys did a better job than me. This win came after a very strong race, I had a good pace all the way to the end, so the changes we made to the bike's suspension made it work better than race 1. We should have done it before for race 1 but I'm happy with today's results."

Marco Melandri: "The conditions were a little bit different to race 1 and Max had a bit better pace. I was braking so hard to recover what we lost in acceleration, so I lost the front, the tyre locked and I lost the position on the bike and went off. I'm disappointed, it wasn't easy to try and pass like in race 1, but I'm happy anyway."

Carlos Checa: "What a weekend with a crash in race 1 and struggling to catch Marco and Max in race 2, but it was impossible. After reaching third I felt it was the best situation to stay in third. Honestly, it was quite acceptable and I am quite satisfied for race 2, it was a shame because it was my home race, we wanted to be at the top but here was not the place."
Superbike Race 2: (Laps 20 = 106,880 Km)
POS / RIDER / NAT. / TEAM / MOTORCYCLE / GAP
1 / M. BIAGGI / ITA / Aprilia Alitalia Racing Team / Aprilia RSV4 Factory / 40'04.407
2 / M. MELANDRI / ITA / Yamaha World Superbike Team / Yamaha YZF R1 / 4.809
3 / C. CHECA / ESP / Althea Racing / Ducati 1098R / 6.944
4 / M. FABRIZIO / ITA / Team Suzuki Alstare / Suzuki GSX-R1000 / 9.001
5 / J. LASCORZ / ESP / Kawasaki Racing Team / Kawasaki ZX-10R / 11.562
6 / E. LAVERTY / IRL / Yamaha World Superbike Team / Yamaha YZF R1 / 14.288
7 / N. HAGA / JPN / PATA Racing Team Aprilia / Aprilia RSV4 Factory / 15.138
8 / L. CAMIER / GBR / Aprilia Alitalia Racing Team / Aprilia RSV4 Factory / 17.66
9 / L. HASLAM / GBR / BMW Motorrad Motorsport / BMW S1000 RR / 24.184
10 / A. BADOVINI / ITA / BMW Motorrad Italia SBK Team / BMW S1000 RR / 24.676
11 / S. GUINTOLI / FRA / Team Effenbert-Liberty Racing / Ducati 1098R / 29.3
12 / M. AITCHISON / AUS / Team Pedercini / Kawasaki ZX-10R / 33.163
13 / R. ROLFO / ITA / Team Pedercini / Kawasaki ZX-10R / 38.08
14 / C. VERMEULEN / AUS / Kawasaki Racing Team / Kawasaki ZX-10R / 49.042
15 / L. LANZI / ITA / BMW Motorrad Italia SBK Team / BMW S1000 RR / 53.156
Fastest Lap: Marco Melandri Lap 3 1'59.159 161,452 Km/h
Lap Record: 2011 C. Checa 1'58.862 161,850 Km/h
Best Lap: 2011 M. Melandri 1'57.634 163,540 Km/h
CHAMPIONSHIP POSITIONS TO DATE:
1 CHECA 261, 2 BIAGGI 218, 3 MELANDRI 195, 4 LAVERTY 146, 5 CAMIER 125,
6 HASLAM 120, 7 FABRIZIO 108, 8 REA 94, 9 HAGA 89, 10 BADOVINI 86,
11 SMRZ 83, 12 GUINTOLI 82, 13 SYKES 76, 14 LASCORZ 73, 15 CORSER 55.

World Supersport
Chaz Davies (Yamaha ParkinGO) won his third race of the year and took the championship lead after a dramatic race at Motorland. Sam Lowes (Parkalgar Honda) was a close second but was unable to get into the slipstream of Davies to mount a last lap pass. David Salom (Kawasaki Motocard.com) and Massimo Roccoli (Lorenzini by Leoni Kawasaki) finished third and forth respectively, in a race where two top contenders fell out of leading positions. Poleman Broc Parkes (Kawasaki Motocard.com) and Luca Scassa (Yamaha ParkinGO) no scored after separate crashes near the end.

RESULTS SUPERSPORT 600cc: (Laps 18 = 96,192 Km)
POS / RIDER / NAT. / TEAM / MOTORCYCLE / GAP
1 / C. DAVIES / GBR / Yamaha ParkinGO Team / Yamaha YZF R6 / 37'06.751
2 / S. LOWES / GBR / Parkalgar Honda / Honda CBR600RR / 0.564
3 / D. SALOM / ESP / Kawasaki Motocard.com / Kawasaki ZX-6R / 4.645
4 / M. ROCCOLI / ITA / Lorenzini by Leoni / Kawasaki ZX-6R / 10.984
5 / R. TAMBURINI / ITA / Bike Service R.T. / Yamaha YZF R6 / 23.792
6 / G. REA / GBR / Step Racing Team / Honda CBR600RR / 24.009
7 / F. FORET / FRA / Hannspree Ten Kate Honda / Honda CBR600RR / 24.297
8 / R. HARMS / DEN / Harms Benjan Racing Team / Honda CBR600RR / 33.85
9 / M. PRAIA / POR / Parkalgar Honda / Honda CBR600RR / 42.657
10 / F. MARINO / FRA / Hannspree Ten Kate Honda / Honda CBR600RR / 42.658
11 / V. IVANOV / UKR / Step Racing Team / Honda CBR600RR / 56.947
12 / B. NEMETH / HUN / Team Hungary Toth / Honda CBR600RR / 1'02.633
13 / P. SZKOPEK / POL / Bogdanka PTR Honda / Honda CBR600RR / 1'06.378
14 / D. DELL'OMO / ITA / Suriano Racing Team / Triumph Daytona 675 / 1'12.983
15 / I. TOTH / HUN / Team Hungary Toth / Honda CBR600RR / 1'21.663
Fastest Lap: Sam Lowes Lap 6 2'02.785 156,684 Km/h
Lap Record: New Circuit
Best Lap: 2011 B. Parkes 2'02.093 157,570 Km/h
CHAMPIONSHIP POSITIONS TO DATE:
1 DAVIES 105, 2 PARKES 85, 3 SALOM 71, 4 SCASSA 70, 5 FORET 65, 6 LOWES 63,
7 HARMS 59, 8 ROCCOLI 39, 9 MARINO 37, 10 REA 32, 11 TAMBURINI 32, 12 ELLISON 28,
13 PRAIA 24, 14 NEMETH 16, 15 IANNUZZO 15.


Superstock 1000
Davide Giugliano (Althea Racing Ducati) took his third win in the 1000cc Superstock category this year but he had to work hard out front for it. He was pushed in the final sector of the 12-lap race by second place rider Lorenzo Zanetti (BMW Motorrad Italia Superstock), who tried on the final two laps to pass the Roman rider, after Davide had made a mistake and lost his yet small race-long advantage. Danilo Petrucci (Barni Racing Team) went third, winning a sprint to the line from Niccolò Canepa (Lazio MotorSport). The top four were well ahead of fifth place man, Sylvain Barrier (BMW Motorrad Italia Superstock).

Superstock 1000 Results: 1. Giugliano D. (ITA) Ducati 1098R 24'25.762 (157,502 kph); 2. Zanetti L. (ITA) BMW S1000 RR 1.078; 3. Petrucci D. (ITA) Ducati 1098R 2.785; 4.Canepa N. (ITA) Ducati 1098R 2.790; 5. Barrier S. (FRA) BMW S1000 RR 8.806; 6.Antonelli A. (ITA) Honda CBR1000RR 16.656; 7. Reiterberger M. (GER) BMW S1000 RR 16.881; 8. Staring B. (AUS) Kawasaki ZX-10R 20.834; etc.

Points (after 4 of 10 rounds): 1. Giugliano 95; 2. Petrucci 69; 3. Zanetti 68; 4. Barrier 40; 5. Canepa 37; 6. Antonelli 28; 7. Magnoni 26; 8. Massei 26; etc. Manufacturers: 1. Ducati 95; 2. BMW 77; 3. Kawasaki 39; 4. Honda 36; 5. Yamaha 9.

Motorland Aragon also hosted the third round of the European Junior Cup, which saw a second successive win for Matt Davies. The Australian took the flag ahead of Germany's Tom Busch and Spain's Ruben Fenoll. Busch leads the table with seven points advantage over Davies.

---
Martin Cardenas on the M4 Suzuki claimed his first AMA Superbike race win on Saturday.

AMA Pro Roadracing Championship, Round 5 of 10 Barber Motorsports Park
AMA SuperBike Wins at Barber Motorsports Park to Cardenas and Young

Wet Race Crowns First-Time WinnerMartin Cardenas on Saturday
BIRMINGHAM, AL, June 18, 2011 - Saturday's AMA Pro National Guard SuperBike action at Barber Motorsports Park started with a front-row shakeup in morning qualifying, as pole-earner Josh Hayes (Monster Energy Graves Yamaha) and runner-up Tommy Hayden (Rockstar Makita Suzuki) were joined by Iron Horse BMW/ESP's Chris Peris and National Guard Jordan Suzuki's Roger Hayden. Tommy's Rockstar Makita Suzuki teammate, Blake Young - second in points as the series headed to Barber, with four victories to his name - was left to head up the second row, the fifth-place start adding up to his worst yet in 2011.

Once the race itself kicked off, though, Peris and Young both proved that qualifying is an entirely different animal from actual competition-and they weren't the only ones. With a little help from inclement weather, Barber's National Guard SuperBike Race 1 resolved into a podium that delivered M4 Suzuki's Martin Cardenas his first AMA Pro career SuperBike victory, and welcomed second-place finisher Ben Bostrom (National Guard Jordan Suzuki) to the winner's circle for the first time in 2011.

Off the start, Peris was shuffled to the back of the top-ten while Young sailed forward to land on teammate Hayden's - who'd rocketed to the overall lead - rear wheel. Hayes immediately tucked into third with Roger Hayden right behind, and the lead four tore through the next handful of laps just bike-lengths apart. With sixteen laps remaining, however, heavy rain began to spatter riders' windscreens, bringing out the red flag. In a holding pattern, teams waited to see whether the system would pass, or whether it would stay put and mandate a switch to rain tires.

On the restart, with the majority of the grid and all of the front-runners on full rains, it was Young who took over the lead as the field picked their way almost daintily around the track in wet conditions. With Young, Hayes, and Tommy Hayden all riding conservatively, however - seeming to have switched their focus to a defense of precious championship points -- it wasn't long before new race contenders declared themselves.
First Roger Hayden made a bid for the lead, moving up to second behind Young with Cardenas just behind, and as Cardenas himself stole the lead from Young, Bostrom likewise broke into the lead pack, passing Roger and Young to settle into second position behind Cardenas.

With two laps to go, Bostrom was systematically stalking Cardenas, and while Young trailed in third, all eyes were glued to the lead pair as the white flag flew. Through the last two corners on the race's last lap, Bostrom pounced, trying the outside twice and the inside once but pouring out onto the front straight just tenths behind Cardenas, crossing the line .137 second after the leader.

"We had a very good bike, and the thought was obviously to wait until a couple laps from the end, then attack him," said Bostrom afterward. "I thought I was good on the brakes, but he was also very good on the brakes, so I got snookered there."

And while Cardenas - the reigning Daytona SportBike champion turned SuperBike rookie -- was happy with his first SuperBike victory, he noted that rain victories come with a sort of asterisk, and that he's got work to do yet. "It's always great to win in whatever class you're in, but it's different to win in the dry than in the wet. So this is good, but if it were a dry race it would be much better. We'll see tomorrow in the dry what happens ... I'll give my best. But today, I'm very happy for me and my team."
Blake Young out front on Day Two.

Day Two: Young Takes Revenge in SuperBike at Barber Motorsports Park
BIRMINGHAM, AL, June 19, 2011 - After settling for third in yesterday's rain-soaked AMA Pro National Guard SuperBike contest, Rockstar Makita Suzuki's Blake Young demanded a swap from Race 1 winner Martin Cardenas (M4 Suzuki) and went right through Monster Energy Graves Yamaha's Josh Hayes to get it. With all three riders visibly exhausted after the extremely hot race, Young -- who started from the second row -- said, "I just kept thinking to myself, 'If I'm hurting this bad and this tired, he's gotta be hurting too, so just keep after it.'"

As sapped as the podium trio felt post-race, however, a pair of Hayden bothers -- Rockstar Makita Suzuki's Tommy and National Guard Jordan Suzuki's Roger -- undoubtedly felt worse. Tommy, who got the holeshot off the start and lead through the first third of the race, was handed sudden misfortune when his bike began spewing smoke and flames, sidelining the eldest Hayden.

Roger, who'd been running a very strong fourth before a ride through the grass relegated him to a much more distant sixth, had been making up impressive ground on the frontrunners -- closing the gap from over two seconds to less than a half-second -- when a crash ended his race with seven laps to go. Although the Jordan rider walked away shaking his head, however, one thing his Barber runs have made clear is that the SuperBike class could soon see a new contender for front-runner status.

Hayes and Young, meanwhile, continued to trade the lead while testing each other's lines, often running just inches apart and swapping spots in consecutive corners. With six laps left in the race, Young took back the lead and tried desperately to shake the Yamaha rider off, and he was able to eek out just enough of a margin to keep himself safe while the pair made their final charge up the front straight.
"I knew he'd be there," said Hayes -- "he always is. Blake knew the areas where I was fast, and I really thought maybe the end would come my way a little bit because it seemed like he was having to use his bike more defensively than me. But at the end, I think we were both in hot water: pretty hot, pretty tired, and the bikes were getting extremely hot. I made the best run I could at him, but he rode a smart race, and he beat me."

"Today conditions were very extreme, very hot," Cardenas agreed, "and I think today's race was even tougher than yesterday's because we were sliding even a bit more than yesterday, so it was very difficult to maintain the pace. Roger and Tommy and Josh and Blake were running very fast and gaining some time over me in Turn 2 every lap, so I had to push very hard each lap to close the gap. But at the end I was just exhausted, and the last eight laps were very difficult for me to move on the bike because I was very tired and dehydrated. But third is a very good result, and we were closer than ever to the frontrunners, so I am very happy.

Behind Cardenas, Steve Rapp (San Diego BMW), Ben Bostrom (Jordan Suzuki), Larry Pegram (Foremost Insurance/Pegram Racing), Geoff May (Amsoil EBR Racing), Chris Clark (Y.E.S./Pat Clark/Graves Yamaha), Chris Peris (Iron Horse BMW), and JD Beach (Cycle World Attack Kawasaki) rounded out the top ten.
The points race has tightened considerably, with Young trailing Hayes, 233 to 235. Tommy Hayden sits third with 182 as the AMA Pro Road Racing Championship next heads to Lexington, Ohio's Mid-Ohio Sports Car Course for the July 8-10 weekend, Round 6 on the series calendar. For tickets andinformation, visit www.midohio.com or call (419) 884-4000.
---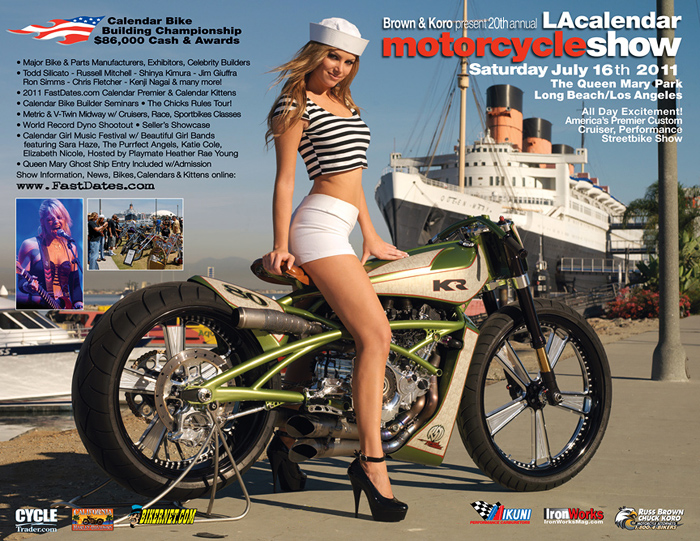 LA Calendar Motorcycle Show July 16th West Coast Premier
new American made Motus MK V-4 Naked Sport and Touring Bikes!
Los Angeles, CA, June 8th, 2011 - Motus Motorcycles will use the LA Calendar Motorcycle Show for the West Coast premier of their new MST series high performance KM V-4 1650cc Touring and R Model naked sportbikes. The Motus MST series of comfortable American sportbikes have been engineered from the ground up for performance, comfort, and range. The MST concept is a fresh take on what an American motorcycle can be, with optimum rider and passenger comfort for extended, spirited journeys, and quality components for responsive handling.
Motus Motorcyles are the brain child of Lee Conn, designed and built by well known race car engineers Pratt & Miller, fabricators of the 24-Hour of LeMans winning factory Corvettes. The lightweight aluminum V-4 pushrod fuel injected engine is based on the iconic Corvette V-8 small block motor which in normally aspirated race form can pump out up to 800 horsepower. So half an engine could easily be tuned for reliability in the 200-300hp range. Kiss your Yamaha V-Max good-bye!

This will be your first chance to see, touch and order one. MotusMotorcycles.com • LA Calendar Motorcycle Show
Hot New Indian Casino Bike Premier from Jim Guiffra and AFT Custom Models!
The Los Angeles Calendar Motorcycle Show features many of the world's top Pro and Amateur custom street bike builders in attendance with their newest 2-wheeled creations of rolling art to compete in the Calendar Show Bike Building Championship for cash and awards including the coveted Best of Show Trophy.
Four-time Calendar Bike Building Championship winner Jim Giuffra and the AFT Customs Motorsports Models return to this year's Calendar Show on a 4-year winning streak which has already seen them take home a Best of Show and three 1st Place Metric Custom titles. All of the custom bikes emerging from AFT Customs shop in Jackson, CA, are the creation of shop owner Jim Guiffra, but are hand craft from the ground-up by the beautiful motorsports savvy trade show models represented by the AFT Modeling Agency. In fact two of the girls, Cyndi and Kristen, recently returned from Miller Electric Welding's corporate headquarters in Wisconsin where they received their TIG Welding Certifications. All of the Agency's girls are fully versed in motorcycle tuning, repair,and custom bike fabrication, making them the perfect spokes models for motorsports manufacturers at trade shows and consumer events.
One custom to premier is named 'Azumati' - its a VT750 Bobber/Street tracker being built on commission for the Jackson Rancheria Indian Casino. Asumati is a Miwuk Indian word meaning grizzly bear, the monarch of the forest. In Miwuk stories the bear is a symbol of great strength and courage. This bike will be just as fierce with a Yamaha R1 front end, Race Tech Piggyback Rear Shocks, a hidden radiator, CR450 front hub and brake." http://www.AFTcustoms.com
Sexy Calendar Girl Music Festival with the Barb Wire Dolls!
Joining the Show's Calendar Girl Music Festival, which is included with Queen Mary Ghost Ship and Bike Show admission for just $20 is returning headlining band Frenetic with leader singer and Master of Ceremonies Emily Jaye, is the new band Barb Wire Dolls, the girl-fronted "Street-Rock" band from Greece who just moved to Los Angeles. Currently taking on the famed Sunset Strip in Hollywood, this band is breaking audiences out of zombiehood with electrifying live shows and a killer 6 song EP "Punk The Fussies!"

Barb Wire Dolls have been getting non-stop radio airplay on the World Famous KROQ of Los Angeles. Rodney Bingenheimer, the legendary DJ credited for first playing and breaking The Sex Pistols, The Ramones, The Clash, Blondie, X, Nirvana, The Offspring, Oasis, No Doubt, and Coldplay, was the first to play their demo and thinks their song "California" is a certifies hit. Queen Isis, the young sex goddess and singer of Barb Wire Dolls, with Tas (guitar), Gabriel (bass), and Greg (drums) have the right kind of energy and talent to bring back raw rock power. The band will be performing 2 sets on Saturday which can be described as nothing less than raw, wild, loud and very R-rated sexy.

http://www.facebook.com/barbwiredolls
---
CE INSURANCE BRITISH SUPERBIKE CHAMPIONSHIP ROUND 05 KNOCKHILL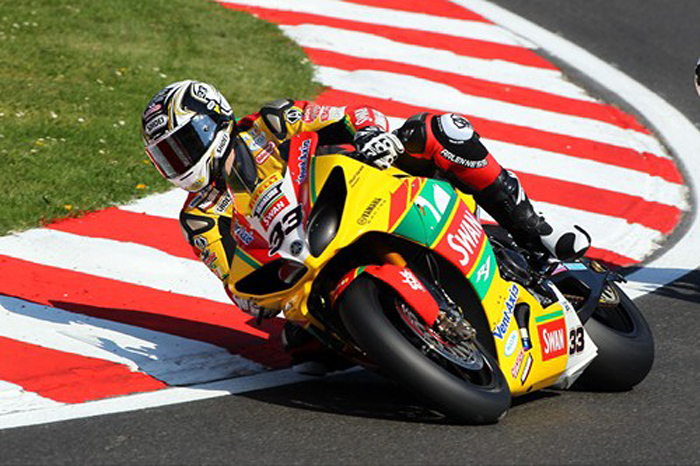 Tommy Hill

Tommy Hill Dominates at Knockhill, Byrne Consolodates British Superbike Title Lead
Knockhill, Great Britain, Sundsy June 19 - Shane Byrne maintained his bid to take the MCE Insurance British Superbike crown for a third time with strong rides - third and second places - at the fifth round held at Scotland's Knockhill circuit, where his team-mate reigning champion Ryuichi Kiyonari began his fight-back from a recent lean spell. Again, the weather caused problems for everyone with practice and qualifying run in rain, and it was Yamaha rider Tommy Hill who claimed the pole start as both Byrne and Kiyonari had problematic times in the grid deciding session, both having to settle for third row starts.
Then, race day dawned dry, and there was an extended warm-up session for the riders and the teams to re-adjust to the improving conditions. In the first race Hill made the break to head the action, but Byrne was soon picking up places to be running fifth by the end of the opening lap, though Kiyonari was running back in 11th place and not looking too comfortable. The race was taken in runaway style by Hill who crossed the line almost nine seconds up on Suzuki's former MotoGP rider John Hopkins, who was coming under increasing pressure from Byrne who crossed the line 0.216secs down in third place.
Kiyonari meanwhile was showing more of the speed and style that has taken him to three British titles with some strong riding to finish the race in tenth place, scoring vital points leaving the Japanese rider in the mood for better things in the second race. The start was littered with incidents, with two interventions by the Safety Car as marshals cleared crashes involving first Tommy Bridewell and then Hopkins, but it was Byrne who made the running, outpacing Hill to have the advantage, while Kiyonari was locked in a scrap for fourth with his old rival Michael Rutter.
Byrne and Hill traded places at half distance while Kiyonari finally shook off Rutter and began to attack Michael Laverty for third place. But with nine laps remaining Hill found a way through, and then charged clear, taking the race this time by 2.5 secs from Byrne while Kiyonari settled for fourth adrift of Laverty.
Byrne increased his lead to 172-141, also scoring more podium credits, over Hopkins at the top of the standings while importantly Kiyonari moved into the top six in the standings, on 84 points. The importance of being in the top six is that after the ninth round, only riders in those positions go forward into the showdown for the title when podium credits can also make the telling difference.
Glen Richards, riding the WFR Honda, won the "back to basics" BSB-EVO class in the first race in which his new team-mate American Jake Zemke finished seventh. Richards crashed in the second race, but re-mounted to finish fifth in class, just ahead of Zemke, with the reward for the Australian being the lead in the EVO title stakes.
Shane Byrne (HM Plant Honda): "It was great to be back on the podium in the first race and I thought for a time I could get ahead of John Hopkins for second, but worried about the risk of going for it with safe points in the bag. But fair play to John as he is an incredible rider and a podium is what we needed for the championship. The team have worked hard this weekend as the weather has been changing all the time and wet or dry we have been up there where we need to be. The second race was a great race and Tommy Hill just had me in that one. I was pushing on as I knew otherwise he would get away at the front and then there were the safety car moments and I realised that John Hopkins was out. I wanted the win, but the points and podium credits are so vital to the championship and you can't lose sight of that."
Ryuichi Kiyonari (HM Plant Honda): "The weather changing so much was a problem and in the dry of the first race I struggled with the slick tyre which I was using for the first time here. I had a problem with grip, but the team changed the rear settings for the second race and the bike was much improved. I was happy with the balance of the bike and was confident that I could make passes. I felt much happier than I had done in the previous two rounds and it seems that we have solved the problems that we have been having."
RESULTS BRITISH SUPERBIKE RACE 1:
POS / RIDER / NAT / MOTORCYCLE / TIME / GAP
1 / TOMMY HILL / GBR / YAMAHA - SWAN YAMAHA / 24:35.133 /
2 / JOHN HOPKINS / USA / SUZUKI - SAMSUNG CRESCENT RACING / 24:44.040 / 8.907
3 / SHANE BYRNE / GBR / HONDA - HM PLANT HONDA / 24:44.256 / 9.123
4 / GARY MASON / GBR / KAWASAKI - MSS COLCHESTER KAWASAKI / 24:50.487 / 15.354
5 / JOSH BROOKES / AUS / SUZUKI - RELENTLESS SUZUKI BY TAS / 24:56.949 / 21.816
6 / MICHAEL LAVERTY / GBR / YAMAHA - SWAN YAMAHA / 24:56.956 / 21.823
7 / JAMES WESTMORELAND / GBR / YAMAHA - MOTORPOINT YAMAHA / 25:00.053 / 24.920
8 / JON KIRKHAM / GBR / SUZUKI - SAMSUNG CRESCENT RACING / 25:01.691 / 26.558
9 / LORIS BAZ / FRA / YAMAHA - MOTORPOINT YAMAHA / 25:01.798 / 26.665
10 / RYUICHI KIYONARI / JPN / HONDA - HM PLANT HONDA / 25:02.058 / 26.925
11 / TOMMY BRIDEWELL / GBR / HONDA - TYCO HONDA / 25:07.473 / 32.340
12 / GLEN RICHARDS / AUS / HONDA - TEAM WFR / 25:07.615 / 32.482
13 / PETER HICKMAN / GBR / HONDA - TYCO HONDA / 25:09.406 / 34.273
14 / CHRIS WALKER / GBR / KAWASAKI - PR1MO RACING / 25:17.555 / 42.422
15 / SIMON ANDREWS / GBR / KAWASAKI - BUY-FORCE.COM PR RACING KAWASAKI / 25:19.211 / 44.078
Fastest lap: Tommy HILL GBR Yamaha - Swan Yamaha Lap 7 151.23Km/h
RESULTS BRITISH SUPERBIKERACE 2:
POS / RIDER / NAT / MOTORCYCLE / TIME / GAP
1 / TOMMY HILL / GBR / YAMAHA - SWAN YAMAHA / 26:12.073 /
2 / SHANE BYRNE / GBR / HONDA - HM PLANT HONDA / 26:14.537 / 2.464
3 / MICHAEL LAVERTY / GBR / YAMAHA - SWAN YAMAHA / 26:14.801 / 2.728
4 / RYUICHI KIYONARI / JPN / HONDA - HM PLANT HONDA / 26:23.056 / 10.983
5 / JAMES WESTMORELAND / GBR / YAMAHA - MOTORPOINT YAMAHA / 26:29.443 / 17.370
6 / GARY MASON / GBR / KAWASAKI - MSS COLCHESTER KAWASAKI / 26:30.630 / 18.557
7 / CHRIS WALKER / GBR / KAWASAKI - PR1MO RACING / 26:32.028 / 19.955
8 / PETER HICKMAN / GBR / HONDA - TYCO HONDA / 26:32.274 / 20.201
9 / MICHAEL RUTTER / GBR / DUCATI - RAPID SOLICITORS BATHAMS DUCATI / 26:33.424 / 21.351
10 / SIMON ANDREWS / GBR / KAWASAKI - BUY-FORCE.COM PR RACING KAWASAKI / 26:35.860 / 23.787
11 / JON KIRKHAM / GBR / SUZUKI - SAMSUNG CRESCENT RACING / 26:36.209 / 24.136
12 / MARTIN JESSOPP / GBR / DUCATI - RAPID SOLICITORS BATHAMS DUCATI / 26:36.523 / 24.450
13 / JOSH BROOKES / AUS / SUZUKI - RELENTLESS SUZUKI BY TAS / 26:36.690 / 24.617
14 / SCOTT SMART / GBR / DUCATI - MOTO RAPIDO DUCATI / 26:39.439 / 27.366
15 / DAN LINFOOT / GBR / HONDA - TEAM SORRYMATE.COM / 26:41.392 / 29.319
Fastest lap: Tommy HILL GBR Yamaha - Swan Yamaha Lap 26 48.510 151.83 Km/h
CHAMPIONSHIP POSITIONS TO DATE:
1 BYRNE 172, 2 HOPKINS 141, 3 HILL 120, 4 LAVERTY 95, 5 EASTON 89, 6 KIYONARI 84,
7 HICKMAN 79, 8 KIRKHAM 74, 9 RUTTER 69, 10 MASON 69, 11 BAZ 63, 12 BROOKES 62,
13 WALKER 46, 14 LINFOOT 45, 15 LOWES 39.
NEXT EVENT: ROUND 06 JULY 3 SNETTERTON
---

Our newest Calendar Kittens, college co-eds Camilla Hahn Chiniquy (brunette) and Taylor Gunnin (blond) standing in the pouring rain, help warm up Carlos Checa's Althea Ducati for Monday's Memorial Day World Superbike race. It must have helped as Carlos would go on to post double race win on this bike.
SBK World Superbike Championship, Round 5 of 10, Miller USA - Continued
Postcards from Miller USA World Superbike by Jim Gianatsis
Miller Motorsports Park, Tooele, Utah, USA), Memorial Day Weekend May 28-30th 2011 – FastDates.com was again excited to attend the Miller Motorsports Park USA round of the World Superbike Championship this year to cover the exciting race weekend and photograph the next edition of the official SBK Fast Dates World Superbike Calendar. I had just found Taylor a few months earlier through one of my favorite local model agencies, Brand Model and Talent, and booked her then to be sure I'd have her confirmed for the trip to Salt Lake City, Utah, and the Miller WSBK race weekend. The COMPLETE STORY HERE

World Superbike Championship points leader Carlos Checa has dominated at Miller in previous years, and just as we predicted did so again this year on the privateer Althea Racing Ducati 1198RS.
On the American Memorial Day holiday enthusiastic Superbike fans fans were treated to a double win from a rider who was robbed of a double last year by simple bad luck, Carlos Checa (Althea Racing Ducati). The Spaniard, who entered this event as championship leader, had a dose of good luck this time as his two main rivals had difficult race day experiences. Marco Melandri (Yamaha World Superbike) was tenth and then sixth, while Max Biaggi (Aprilia Alitalia) crashed out of race one after colliding with Jonathan Rea (Castrol Honda). Reigning champion Biaggi recovered good ground in race two, taking third place.
COMPLETE MILLER WSBK and AMA RACE COVERAGE HERE.
---
There's more! Go to Pit Lane News Next Page

Also Visit: Fast Dates Calendar News • Iron & Lace Calendar News
Calendar Girl News • Meet the Models • Paddock Garage

Calendar Kittens, Paddock Garage, Screensavers, Iron & Lace Garage





MotorcycleSuperstore.com
Some of our Calendar Kittens can also at Playboy's website...



FREE! New Met-Art Model Galley Updated Daily - Stop Back Each Day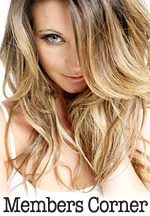 Hot Bikes, Sexy Kittens
Your Exclusive Grid Pass
also includes....
---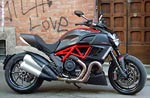 The Devil Made Us Do It!
Testing the Ducati Diavel in Italy
2011 Calendars!
with FastDates.com Calendar Kitten, Ducati Corse Grid Girl
and Playboy Playmate
Heather Rae Young!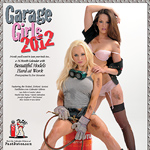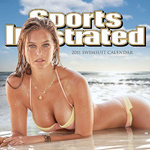 Click for even more Calendars!
---
Yamaha and GE Capital bring Lorenzo, Spies, EDWARDS, Lawson, Rainey, Roberts & Music to the Stage at
RED BULL U.S. GRAND PRIXMazda Laguna Seca Raceway
Cypress, California June 28, 2011 – Yamaha and GE Capital are proud to announce the return of one of the most entertaining activities of the Red Bull U.S. Grand Prix weekend as Yamaha MotoGP Riders Jorge Lorenzo, Ben Spies, Colin Edwards and Cal Crutchlow plus Yamaha legends Eddie Lawson, Wayne Rainey and Kenny Roberts will meet their fans for an up close question and answer session prior to the live music set on stage Saturday July 23 from 6:00 to 7:00 PM.
Official MotoGP commentators Nick Harris and Gavin Emmet will again join the riders for the question and answer session that was a major hit last year and fans will be encouraged to join in the fun with questions of their own.
"We are very excited about this year's entertainment and again proud to be part of it," said Paul Puma, Executive V.P. for GE Capital. "The fact that Yamaha riders will be up close and in person on the GE Financial Stage will make it an event not to be missed!"
Saturday night features a live performance by The Dirty Heads, who Rolling Stone named as one of the Top Bands of 2010, following the rider interviews at 7:00 PM.
"This event will be another way for us to celebrate the 50th Anniversary of World Grand Prix Racing for Yamaha" said Bob Starr, Communications Manager of Yamaha Motorsports Group. "Thanks to our partners at GE Capital, this interview session and concert will surely add to an exciting weekend of racing and entertainment for the fans and one never knows who'll be the most entertaining!"
For tickets and more information please visit: MazdaRaceway.com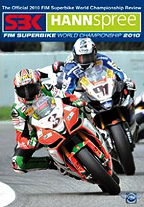 World Superbike Review
Click to find DVD Coverage of Every Year!
Top Five Finishes for Kawasaki at Aragon
June 19th - The Kawasaki Superbike Racing Team recorded their strongest finish of the season when round seven of the World Superbike Championship took place at Aragon in Spain at the weekend.
Aboard the Paul Bird Motorsport Kawasaki Ninja ZX-10Rs, Joan Lascorz celebrated the first race meeting at his home circuit with a seventh and a fifth place, his best combined points score of the season so far, whereas British rider Tom Sykes, who started from fifth place on the grid, took fifth position in race one before sliding off in the second race.
Aussie Chris Vermeulen also found his first race meeting at the impressive new facility of Motorland Aragon a game of two contrasting halves. He scored 12th in race one despite losing many places in the early laps before battling to 14th and more important points in race two.
In the championship going into the next round at Brno in three weeks' time, Sykes is 13th, Lascorz 14th and only three points behind, with Vermeulen holding 19th.
Tom Sykes: "Again there are some positives in that I have been in the top five all weekend. In race one, I came home fifth and in race two I went down but we were still racing in a good position. We came away with good levels of performance during a dry weekend which is another big positive. We will do the test in Aragon now to be ready for the Brno race and we have a lot to test. Brno is a fantastic circuit that I love and hopefully the new Ninja ZX-10R will work well there as well."
Joan Lascorz: "I was fifth in race two and it was the same position I took at Donington but I was much closer to the top positions here. We had some laps of testing before but not many so this was really a new circuit for me in qualifying, so we did a good job. My crew chief gave me a good setting for the second race, and persuaded me not to go for the softer rear tyre, so I used the same B tyre in each race. It was a good decision in race two. We were only five seconds from the podium in race two, and it was not only me, Tom was also very fast this weekend."
Chris Vermeulen: "In race one, I got quite a good start but then was boxed in on the first lap and I actually went back to last place. But I passed quite a few of them and our pace was quite good in the middle of the race, the same as that of the fifth to seventh place guys. I managed to get up to 12th in the last couple of laps but in race two our set-up and tyre choice was exactly the same and didn't work as well in the hot conditions."
Paul Bird: "That's the second weekend running we have had a couple of decent results so it feels at long last like we are making progress. All of the riders rode well and the team did a great job so it's important we kick on from here and continue this momentum into Brno next month."
Bad Home Race Weekend for Ruben Xaus / Honda
Sunday 19 June - Ruben Xaus is happy to be looking forward to round eight of the World Superbike championship after his home round at Motorland Aragon this weekend yielded no points and a disappointing weekend for his Castrol Honda team.
The two 20 lap races were won by Marco Melandri and Max Biaggi, while series leader Carlos Checa crashed out of race one but fought back for third in the second outing to retain a diminished championship advantage.
Without team-mate Jonathan Rea on the other side of the garage, Xaus and his crew worked hard all weekend to find a setting to suit his riding style and the undulating Aragon circuit, which is new to the World Superbike calendar this season.
However, despite the efforts of his team, the 32-year-old Spaniard was not able to fix on the right direction and ultimately recorded two no scores.
Ruben Xaus – DNF
It's been incredibly difficult this week end, which is, of course, very disappointing for the team and especially for me as I wanted to put on a good performance for all my family, friends and fans who have some to support me here this weekend. There has not really been one individual issue this weekend – more a combination of different problems and I can only say that we'll work tirelessly to start and finish at Brno in a better way than we were able to here.
Ronald ten Kate – team manager
Ruben has had a number of set-up problems here at Aragon, which were not helped by our winter test here yielding no useful data whatsoever, because it was so cold. Apart from the dramatic change in weather conditions, we need to look at the issues that have affected his performance here and we will focus strongly on those between now and the next round at Brno, where things can only get better.
MotoGP Review
Click to find DVD Coverage of Every Year!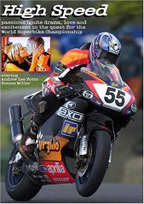 High Speed - the Movie
The best motorcycle racing movie ever made! Filmed on location at the World Superbike races , this an exciting romantic drama staring beautiful British actress Sienna Miller.
---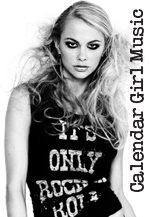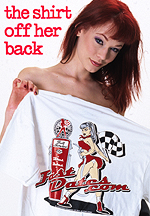 Order the Official
FastDates.com &
LA Calendar Bike Show
T-Shirts!
---
Clarification from the FIM on Production Bikes in MotoGP
Misano, June 6th - On the occasion of the San Marino Round of the 2011 FIM Superbike World Championship in Misano (ITA), and with reference to the interviews recently published on some motorsports web sites, FIM President Vito Ippolito reiterated what has already been stated several times: Any complete motorcycle model derived from series production, homologated or not for the FIM Superbike/Supersport/Superstock is not eligible and will not be accepted in the FIM Grand Prix World Championship classes.