Laverty, Melandri and Rea toppd the podium in Race to at Portimao
2011 SBK World Superbike Championship, Round 13 of 13 Portiamo
Checa and Melandri Bring the 2011 Season Curtain Down at Portiamo WSBK
Portimao, Portuga,October 14-16th 2011 – Carlos Checa (Althea Racing Ducati) and Marco Melandri (Yamaha World Superbike Team) traded wins at the final round of the championship in Portugal in a day that promised and delivered close racing in hot weather conditions in front of an 86,000 crowd. Effenbert-Liberty Racing Ducati rider Sylvain Guintoli almost gave the new-for-2011 team its first race win in race one, but Checa prevailed at the end.

Checa's championship season win tally now ends on 15, part of a total of 21 podiums in 26 races, with six pole positions and 11 fastest laps. His points total reached over the 500 mark today, with his final tally 505 – the second highest ever in a single WSBK season.
Champion Checa heads the field in Friday Practice
Friday 14 October - Carlos Checa (Althea Racing Ducati) took over at the top in the afternoon's SBK qualifying session after Jonathan Rea (Castrol Honda) had gone quickest in the morning's free practice run. The 2011 champion's time of 1 minute 43.579 seconds was good enough to see off his closest challenger, an impressive Eugene Laverty (Yamaha World Superbike Team), by just 0.087 seconds, while Frenchman Sylvain Guintoli (Effenbert - Liberty Racing Ducati) also looked good, finishing two-tenths down in third.

Rea grabbed the final place on the overnight front row with the fourth quickest time, seeing off the challenge of Max Biaggi (Aprilia Alitalia Racing), the Italian not appearing to show any ill effects from his recent left foot bone fracture. Two official Kawasaki ZX-10R machines were next up, with Spain's Joan Lascorz getting the nod on Britain's Tom Sykes.

In his last race for the official Yamaha team, Marco Melandri was in eighth place, while Japan's Noriyuki Haga (PATA Aprilia) and the Czech Republic's Jakub Smrz (Effenbert - Liberty Racing Ducati) rounded out the top 10. Superbike rookie Davide Giugliano (Althea Racing Ducati) made his debut in 18th place, while Santiago Barragan (Kawasaki Pedercini) wrapped up the field in 22nd. Yoshimura Suzuki wildcard Josh Waters was 21st quickest, his fellow Aussie Karl Muggeridge 20th in his stand-in ride for the Castrol Honda team.

The overall pace in wonderfully warm conditions was close throughout the field as 1.136 seconds covered the top 16 riders.

Times: 1. Checa C. (ESP) Ducati 1098R 1'43.579; 2. Laverty E. (IRL) Yamaha YZF R1 1'43.666; 3. Guintoli S. (FRA) Ducati 1098R 1'43.860; 4. Rea J. (GBR) Honda CBR1000RR 1'43.895; 5. Biaggi M. (ITA) Aprilia RSV4 Factory 1'43.907; 6. Lascorz J. (ESP) Kawasaki ZX-10R 1'44.030; 7. Sykes T. (GBR) Kawasaki ZX-10R 1'44.111; 8. Melandri M. (ITA) Yamaha YZF R1 1'44.112; 9. Haga N. (JPN) Aprilia RSV4 Factory 1'44.144; 10. Smrz J. (CZE) Ducati 1098R 1'44.201; 11. Badovini A. (ITA) BMW S1000 RR 1'44.278; 12. Aitchison M. (AUS) Kawasaki ZX-10R 1'44.410; 13. Haslam L. (GBR) BMW S1000 RR 1'44.426; 14. Camier L. (GBR) Aprilia RSV4 Factory 1'44.598; 15. Corser T. (AUS) BMW S1000 RR 1'44.631; 16. Berger M. (FRA) Ducati 1098R 1'44.715; etc.
Rea rips up the record books to win Tissot-Superpole
Saturday 15 October 2011 – A new best lap of 1 minute 41.712 seconds from Jonathan Rea (Castrol Honda) gave him his second Tissot-Superpole win in succession as the rider from Northern Ireland set out to end his season on a high. Second was new champion Carlos Checa (Althea Racing Ducati) with third and fourth places taken by Yamaha World Superbike team-mates Eugene Laverty and Marco Melandri respectively.

Jonathan Rea: "I'd much rather swap this pole position for two wins tomorrow but it's a great result all the same. I'm just really enjoying riding my bike at the moment, we had quite a bizarre strategy this weekend, using different tyres this morning and old ones this afternoon. But it's so hot here at the moment and I think the race is really going to start at around lap 10."

Carlos Checa: "It's a special weekend for me because it's my 39th birthday, but we are for sure quite satisfied with my second position, because lapping in 1m41s is quite a good time. It's just that Johnny is very strong. We are here to compete, but we want to be focused on the race. This for us is the best test for next year and I hope we can do some great results."

Eugene Laverty: "I would love to have got pole but I'm on the front row and that's the important thing. I wasn't going to beat Johnny today. It's a good front row position and we're looking strong for the races tomorrow, but so are the other guys so we will see."

The second row will feature the Effenbert-Liberty Ducati duo of Sylvain Guintoli and Jakub Smrz, in fifth and sixth places overall. Ever-improving Kawasaki rider Joan Lascorz (Kawasaki Racing Team) equalled his season best qualifying of seventh with PATA Aprilia Racing rider Noriyuki Haga eighth.

Ayrton Badovini (BMW Motorrad Italia SBK) and Tom Sykes (Kawasaki Racing Team Superbike) completed the top ten. Leon Haslam (BMW Motorrad Motorsport) and Leon Camier (Aprilia Alitalia) secured the final spots on the third row of the grid.

Maxime Berger (Supersonic Racing Team Ducati), Michel Fabrizio (Suzuki Alstare), one-off Portimao rider Davide Giugliano (Althea Racing Ducati) and Mark Aitchison (Pedercini Team Kawasaki) completed the 16 riders who made it into Superpole one. Max Biaggi just missed out on a Superpole place in his comeback ride for his Aprilia Alitalia team, and is 17th on the grid.

Superole Times: 1. Rea J. (GBR) Honda CBR1000RR 1'41.712; 2. Checa C. (ESP) Ducati 1098R 1'41.951; 3. Laverty E. (IRL) Yamaha YZF R1 1'42.173; 4. Melandri M. (ITA) Yamaha YZF R1 1'42.259; 5. Guintoli S. (FRA) Ducati 1098R 1'42.627; 6. Smrz J. (CZE) Ducati 1098R 1'42.710; 7. Lascorz J. (ESP) Kawasaki ZX-10R 1'43.282; 8. Haga N. (JPN) Aprilia RSV4 Factory 1'43.307; 9. Badovini A. (ITA) BMW S1000 RR 1'42.645; 10. Sykes T. (GBR) Kawasaki ZX-10R 1'42.740; 11. Haslam L. (GBR) BMW S1000 RR 1'42.879; 12. Camier L. (GBR) Aprilia RSV4 Factory 1'43.012; 13. Berger M. (FRA) Ducati 1098R 1'43.306; 14. Fabrizio M. (ITA) Suzuki GSX-R1000 1'43.661; 15. Giugliano D. (ITA) Ducati 1098R 1'43.683; 16. Aitchison M. (AUS) Kawasaki ZX-10R 1'44.078; etc.
Carlos and Marco bring the curtain down in style
Portimao, Sunday 16 October – Carlos Checa (Althea Racing Ducati) and Marco Melandri (Yamaha World Superbike Team) traded wins at the final round of the championship in Portugal in a day that promised and delivered close racing in hot weather conditions in front of an 86,000 crowd. Effenbert-Liberty Racing Ducati rider Sylvain Guintoli almost gave the new-for-2011 team its first race win in race one, but Checa prevailed at the end.

Checa's championship season win tally now ends on 15, part of a total of 21 podiums in 26 races, with six pole positions and 11 fastest laps. His points total reached over the 500 mark today, with his final tally 505 – the second highest ever in a single WSBK season.

Behind Carlos, the fight for second had already been already decided in Melandri's favour but his determination to succeed in race two underlined how much his presence has brought to the series this year. He has now scored four race wins in his rookie WSBK season, as part of a total of 15 podium places.

The fight for third place looked set to swing in favour of Eugene Laverty (Yamaha World Superbike Team) when Max Biaggi (Aprilia Alitalia) qualified only 17th, but after Laverty no scored in race one the 2010 champion did just enough today to secure third, on the same 303 points as Laverty, but with better results in the count back of podium places. They had tied on race wins, having scored two each, but Biaggi had far more second places than Laverty – nine to Laverty's three.

Tissot-Superpole winner Jonathan Rea (Castrol Honda) continued his remarkable turnaround of late season form with two third places today and ninth overall. Leon Haslam had a tough final day for the BMW Motorrad Motorsport Team, scoring ninth and 15th places, but still ending up fifth in the championship, the top S1000RR rider of the year. Leon's team-mate, WSBK legend Troy Corser signed off his career today, riding a specially painted racebike to signify this momentous day for the former double champion.

Joan Lascorz (Kawasaki Racing Team) was on good form and equalled his season best finish of fifth in race one, then scored eighth place to finish top Kawasaki finisher, 11th overall. Michel Fabrizio (Suzuki Alstare) went 11th and 14th in Portugal, and was 12th in the championship standings.
Ayrton Badovini (ITA) of the BMW Motorrad Italia SBK Team was 13th and ninth. His team mate, Xavier Fores (ESP), retired in race one and finished 19th in the second one. The races were won by Carlos Checa (ESP) and Marco Melandri (ITA). In the riders' championship, Leon finished the season in fifth with 224 points. Troy is 15th with 84 points. In the manufacturers' standings BMW is fourth with 275 points. Team BMW Motorrad Motorsport will now stay at Portimão and on Tuesday will test there with the 2012 RR.
2011 World Superbikw Champion Carlos Checa on the Althea Ducati 1198RS.

Checa from behind again in Race 1
It took Checa some time to get on terms with the long time leader Guintoli but he made a final pass with only a couple of laps go, and took a final advantage of 2.860 seconds at the flag. Third went to early leader Rea while a remarkable comeback from 17th on the grid meant that Biaggi overhauled the ever-improving Lascorz to take fourth place after 22-laps of pure effort. Melandri faded in the later stages to go sixth, while a brilliant ride from privateer Maxime Berger (Supersonic Ducati) put him seventh, his best single result of the year.

Checa (7) dives inside race-long leader Sylain Guintoli (50)with two laps to go in Race One.
Carlos Checa: "It was not easy at all, at the beginning I was struggling because we made a difficult choice about the hard tyre. We knew we would be more consistent at the end, but it was also difficult to overtake Marco and then Johnny, and to catch Guintoli was not easy at all. The win is because we made the right choice, and a good job. I want to dedicate this victory and the championship to Genesio and all the team because they deserve the victory."

Superbike Race One Results: 1. Checa C. (ESP) Ducati 1098R 38'13.293 (158,587 kph); 2. Guintoli S. (FRA) Ducati 1098R 2.860; 3. Rea J. (GBR) Honda CBR1000RR 8.481; 4. Biaggi M. (ITA) Aprilia RSV4 Factory 11.963; 5. Lascorz J. (ESP) Kawasaki ZX-10R 13.333; 6. Melandri M. (ITA) Yamaha YZF R1 18.960; 7. Berger M. (FRA) Ducati 1098R 20.489; 8. Sykes T. (GBR) Kawasaki ZX-10R 25.320; 9. Haslam L. (GBR) BMW S1000 RR 26.695; 10. Smrz J. (CZE) Ducati 1098R 26.801; 11. Fabrizio M. (ITA) Suzuki GSX-R1000 27.115; 12. Camier L. (GBR) Aprilia RSV4 Factory 28.563; 13. Badovini A. (ITA) BMW S1000 RR 31.765; 14. Corser T. (AUS) BMW S1000 RR 31.822; 15. Haga N. (JPN) Aprilia RSV4 Factory 31.866; 16. Giugliano D. (ITA) Ducati 1098R 47.694; etc.

Margo Melandri gives Yamaha a win in Race Two for the Japanese manufacturer's final race in World Superbike. Marco will join Leon Haslem at the facotry BMW team next season. An offer is on the table for new World Champion Carlos Checa to join the BMW Italia squad.

Melandri and Laverty give Yamaha its farewell Win in Race 2
Melandri and Laverty gave their official Yamaha squad a 1-2 finish in the final race of the 2011 season, with Rea posting third place after his late attack on Laverty was rebuffed. The top three were separated by only 1.363 seconds. It was a bitter sweet vioctory as Yamaha will now withdraw its official factory tram from the World Superbike Championship beginning with the 2012 season due to world economic financal rasons. Checa held off the resurgent charge of Guintoli to take fourth place in the 22-lap race. Leon Camier (Aprilia Alitalia) and his team-mate Biaggi went sixth and seventh, Lascorz eighth.

Marco Melandri: "After race 1 I was a little bit disappointed because we had a tyre problem, so in race 2 I was stronger at the beginning when I saw Eugene in front I tried to catch him and wait a bit because I wasn't fast at the beginning. It's been a great season for me, and to give Yamaha a win in the last race is awesome. I just want to say a big thanks to Maio Meregalli, Marco Riva, all my team and all the Yamaha guys, they did a great job, especially when they knew we were pulling out at the end of the season."

Superbike Race Two Results: 1. Melandri M. (ITA) Yamaha YZF R1 38'11.326 (158,723 kph); 2. Laverty E. (IRL) Yamaha YZF R1 1.075; 3. Rea J. (GBR) Honda CBR1000RR 1.363; 4. Checa C. (ESP) Ducati 1098R 2.648; 5. Guintoli S. (FRA) Ducati 1098R 3.355; 6. Camier L. (GBR) Aprilia RSV4 Factory 4.709; 7. Biaggi M. (ITA) Aprilia RSV4 Factory 6.514; 8. Lascorz J. (ESP) Kawasaki ZX-10R 14.441; 9. Badovini A. (ITA) BMW S1000 RR 19.128; 10. Berger M. (FRA) Ducati 1098R 25.527; 11. Haga N. (JPN) Aprilia RSV4 Factory 26.400; 12. Giugliano D. (ITA) Ducati 1098R 26.646; 13. Smrz J. (CZE) Ducati 1098R 26.963; 14. Fabrizio M. (ITA) Suzuki GSX-R1000 30.209; 15. Haslam L. (GBR) BMW S1000 RR 30.951; 16. Corser T. (AUS) BMW S1000 RR 31.057; etc.

Final Rinders Points: 1. Checa 505; 2. Melandri 395; 3. Biaggi 303; 4. Laverty 303; 5. Haslam 224; 6. Guintoli 210; 7. Camier 208; 8. Haga 176; Final Manufacturers Points: 1. Ducati 529; 2. Yamaha 450; 3. Aprilia 422; 4. BMW 275; 5. Kawasaki 228; 6. Honda 194; 7. Suzuki 169.

World Supersport 600
Chaz Davies (Yamaha ParkinGO) scored his sixth win of the year, from the closing David Salom (Kawasaki Motocard.com) and one-time second place rider James Ellison (Bogdanka PTR Honda). The top three were within 1.415 seconds of each other. Luca Scassa (Yamaha ParkinGO) slotted his R6 into fourth place, 5.522 seconds from his team-mate and the 2011 champion Davies. Sam Lowes (Parkalgar Honda) and Broc Parkes (Kawasaki Motocard.com) no scored after a crash for Lowes and a collision with Gino Rea (Step Racing Honda) for Parkes. Fabien Foret (Hannspree Ten Kate Honda) finished 12th, and thus Salom finishes second in the championship on the day he celebrated his 27th birthday. The final points read Davies 206, Salom 156, Foret 148 and Parkes 136.

Supersport Results: 1. Davies C. (GBR) Yamaha YZF R6 35'31.062 (155,145 kph); 2. Salom D. (ESP) Kawasaki ZX-6R 1.253; 3. Ellison J. (GBR) Honda CBR600RR 1.415; 4. Scassa L. (ITA) Yamaha YZF R6 5.522; 5. Marino F. (FRA) Honda CBR600RR 21.658; 6. Tamburini R. (ITA) Yamaha YZF R6 24.490; 7. Roccoli M. (ITA) Kawasaki ZX-6R 25.506; 8. Praia M. (POR) Honda CBR600RR 32.271; etc.

Final Riders Points: 1. Davies 206; 2. Salom 156; 3. Foret 148; 4. Parkes 136; 5. Scassa 134; 6. Lowes 129; 7. Ellison 99; 8. Marino 89; etc. Final Final Manufacturers Points: 1. Yamaha 251; 2. Honda 230; 3. Kawasaki 197; 4. Triumph 36.

Superstock 1000
Danilo Petrucci (Barni Racing Ducati) secured the final win of the year in a race shortened to 11 laps after a technical issue with the starting lights. A distant second place went to Sylvain Barrier (BMW Motorrad Italia Superstock) after a close fight with Sheridan Morais (Kawasaki Lorenzini by Leoni) and fourth placed Bryan Staring (Kawasaki Pedercini Team). The absence of champion Davide Giugliano (Althea Racing) - who stepped up to the Superbike class today - means that Giugliano finishes his stellar year with an unchanged 171 points, Petrucci now has 169, Lorenzo Zanetti (BMW Motorrad Italia Superstock) 148 and Barrier 132.

Superstock Results: 1. Petrucci D. (ITA) Ducati 1098R 19'31.819 (155,18 kph); 2. Barrier S. (FRA) BMW S1000 RR 8.019; 3. Morais S. (RSA) Kawasaki ZX-10R 8.115; 4. Staring B. (AUS) Kawasaki ZX-10R 8.364; 5. Zanetti L. (ITA) BMW S1000 RR 9.354; 6. Antonelli A. (ITA) Honda CBR1000RR 9.466; 7. Baz L. (FRA) Honda CBR1000RR 9.664; 8. Massei F. (ITA) BMW S1000 RR 16.030; etc.

Final Superstock Points: 1. Giugliano 171; 2. Petrucci 169; 3. Zanetti 148; 4. Barrier 132; 5. Canepa 109; 6. Antonelli 77; 7. Baroni 74; 8. Reiterberger 69; etc. Superstock Manufacturers: 1. Ducati 240; 2. BMW 193; 3. Kawasaki 99; 4. Honda 85; 5. Yamaha 16.

Superstock 600
Dutchman Michael vd Mark (Ten Kate Honda Junior Team) did all he could to win the championship at the final round, but despite his race victory Australian Jed Metcher (MTM-RT Motorsports Yamaha) secured his first title in this division, finishing fourth in today's contest. Second in the race and the championship was American rider Joshua Day (Revolution Racedays Kawasaki), with van der Mark finishing third in the final points, with only one less than Day. Tomas Krajci (TK Racing Slovakia Yamaha) was a fighting third taking the final podium place and Riccardo Russo (Trasimeno Yamaha) was fifth. The final points scores are Metcher 150, Day 138 and van Der Mark 137.

Superstock Results: 1. Vd Mark M. (NED) Honda CBR600RR 18'11.759 (151,418 kph); 2. Day J. (USA) Kawasaki ZX-6R 3.787; 3. Krajci T. (SVK) Yamaha YZF R6 9.180; 4. Metcher J. (AUS) Yamaha YZF R6 11.700; 5. Russo R. (ITA) Yamaha YZF R6 11.919; 6. Lombardi D. (ITA) Yamaha YZF R6 15.560; 7. Morbidelli F. (ITA) Yamaha YZF R6 18.821; 8. Vitali L. (ITA) Yamaha YZF R6 20.194

Final Superstock 600 Points: 1. Metcher 150; 2. Day 138; 3. Vd Mark 137; 4. Lanusse 101; 5. Lombardi 96; 6. Russo 94; 7. Duwelz 67; 8. Covena 50; etc.


Two Time World Superbike Champion Troy Corser Announces Racing Retirement
BMW Press Release, Portiamo Sunday, 16th October 2011 - It was a historic Sunday at Portimão (POR): After being part of the FIM Superbike World Championship for nearly 20 years, BMW Motorrad factory rider, Troy Corser (AUS), rode the last races of his long and successful career in this series. To mark this occasion, Team BMW Motorrad Motorsport surprised Troy with a special green "crocodile"-livery on his RR. Starting the final round of the 2011 season from 18th on the grid, Troy faced a big challenge at his farewell performance. But the double world champion was committed until the final chequered flag, despite knowing that the bumpy and undulating nature of the track would cause some difficulties for him and team mate, Leon Haslam (GBR). Troy put in two solid races and finished 14th and 16th. Leon came home in ninth and 15th.
Troy Corser:
Result Race 1: 14th / Gap to 1st: 00:31.822 min
Result Race 2: 16th / Gap to 1st: 00:31.057 min

"I am a little disappointed with the results. That was not really how I wanted to finish my racing career. We struggled the whole weekend. We were able to improve the bike by changing some settings, but we still did not have enough grip. I just rode as hard as I could with what I had and gave my best. It was a shame because we have made very good steps throughout the year and I was hoping to transfer that here to a good result. The boys and I tried everything, but that was not enough. But I was not the only one to struggle with grip, as a lot of guys were sliding around. So it was just a matter of bringing it home without a crash. All in all I have to say that I enjoyed every bit of my time with BMW so far. It was frustrating at times, but there have been a lot of great moments as well.

I think its time to do it right now (to retire). We have brought the bike along well, and I think Leon (Haslem) and Marco (Melandri) will do a fantastic job with the new bike. For me it is an honour to stay on with BMW as an ambassador, and there are lots of different areas where I will still be involved with the development, PR and so on. So I am not disappearing, I will be around at the tracks."
Leon Haslam:
Result Race 1: 9th / Gap to 1st: 00:26.695 min / Fastest Lap Race 1: 1:43.967 min
Result Race 2: 15th / Gap to 1st: 00:30.951 min / Fastest Lap Race 2: 1:44.535 min
"We knew that it was going to be a tough weekend and, as we had expected, we were struggling with the bike already in race one. From the first lap on we had to fight and it was a long, hard race. It was just about bringing it home and trying to get as many points as possible. We were in the top ten, so we improved from where we qualified. At the start of the second race I was struggling so much that I ran off the track. That put me way back. Throughout the race the consistency was a little bit better, but I lost the front quite often and the rear tyre had blistered. There were too many issues to get a good result. Now I am looking forward to the future and to the 2012 season, which starts on Tuesday with our test here."

Bernhard Gobmeier (BMW Motorrad Motorsport Director):
"Due to it being Troy's last start in the Superbike World Championship, this was an historic day. Of course we would have hoped for a better result for him, but this weekend was difficult from the beginning on. In the early stages of race one it went quite well for us, but then we experienced severe issues with grip and tyres. I want thank our riders and the entire team for their commitment and efforts during the whole season. Now we are looking forward to the new 2012 season and getting our preparations into full swing, starting with our test on Tuesday."
---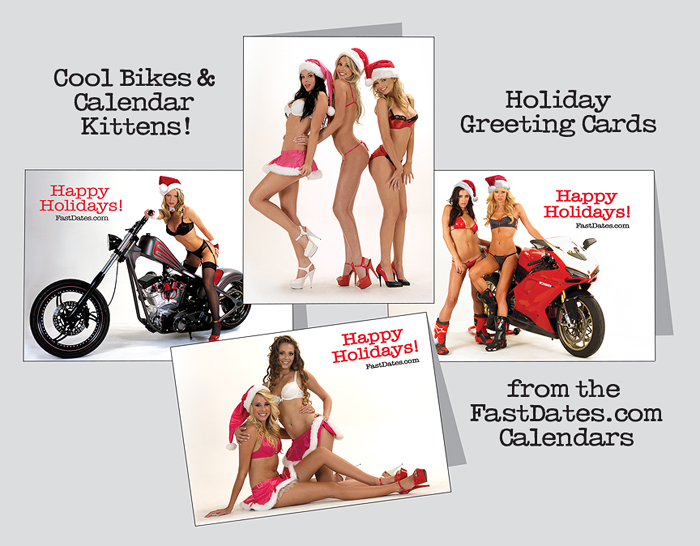 Fast Dates Holiday Greeting Cards Order online at the Greeting Card Link in the FastDates.com Products Store
---
2011 FIM MotoGP/Moto2 World Championship, Round 16 of 18 Phillip Island Australia
Casey Stoner Wins the 2011 MotoGP World Championship for Honda
Phillip Island, Australia, Oct 16th, 2011 - Casey Stoner (Repsol Honda RC212V) won the 2011 MotoGP World Championship with a victory in difficult conditions on his home circuit of Phillip Island on his 26th birthday. Finishing behind Stoner were three Hondas, Marco Simoncelli (San Carlo Honda Gresini RC212V), in a career best second, then Repsol Honda team-mates Andrea Dovizioso and Dani Pedrosa.
Stoner's chances of winning the title greatly improved when his only title rival, Jorge Lorenzo (Yamaha), was declared unfit to race after injuring his left hand in a crash near the end of morning warm-up. That put Stoner in position to take the championship by finishing sixth or better, though he would rather have won in a straight-up fight. Since Stoner had been on the podium in every race he's finished this year, finishing sixth or better was never in question. American Ben Spies was also injured seriously enough from a fall in the morning's warmup, puting both Fiat Yamaha factory riders out of action for the day's race.
Casey Stoner (27) lead unchallenged from the start.
Bolting from his 11th pole position of the year, Stoner controlled the pace on a cold, blustery, but mostly sunlit day, turning the race into a battle for second. Stoner had a lead of 7.4s on the 14th of 27 laps and was well on his way to victory when a light, then heavy rain threatened to turn the race chaotic in the final stages. Two riders pitted to change to motorcycles with rain set-ups, and three others fell, but Stoner survived one harrowing moment, maintained his composure and sped to his fifth consecutive victory at Phillip Island, today by 2.21s.
The win gave him a untouchable championship lead over Lorenzo of 325 to 260, with only 50 points remaining in the final two races in Malaysia and Valencia.The title was Stoner's second; he also won the 2007 MotoGP World Championship, giving him the distinction of opening and closing the 800cc era as world champion.
The victory came on a day when Honda celebrated their 60th Constructors Championship and 18th in the premier class, and 15th riders championship in the premier class. Honda has an insurmountable 75 point lead, 380 to 305, over Yamaha with two races remaining.
Though Stoner's win was never in doubt, the same couldn't be said of the other podium positions. By the fourth of 27 laps, Honda riders held the top four spots and began an inter-family battle that would go down to the final lap. Simoncelli took over second on the second lap and held the position almost to the end. Only on the 25th lap did Dovizioso find a way past, holding the position for two laps. But on the final lap, when the track was again dry, Simoncelli re-asserted himself to finish second, a career best in the premier class. Dovi was third at .244s, with Pedrosa dropping off the pace at the end to finish fourth.
What wasn't known at the time was that Pedrosa's front tyre had degraded, taking away his corner entry speed and forcing him to abandon the podium fight. Rather than risk crashing, and losing valuable championship points, he made the wise decision to secure fourth, and give Honda a top four sweep.
Toni Elias (LCR Honda MotoGP) survived the adverse conditions to finish eighth, tying his season best. Elias was again troubled by rear grip issues, caused by the dropping temperature. Still, he rode a smart, calculated race using his experience to avoid the traps that befell a number of others. Hiroshi Aoyama (San Carlo Honda Gresini) was also having a good race when he crashed four laps from the end on a wet track. At the time, the Japanese rider was immersed in a scrap with two other riders for eighth. One of the other riders also fell, leaving only ten finishers.
Aoyama will be joining the World Superbike Championship aboard a Honda in 2012 and wants to finish his MotoGP career strongly in the final two races.
Casey Stoner, Repsol Honda: Race winner
"I don't think anyone could plan things to happen better than they have today! The race was incredibly difficult, the conditions were very tough. I built up an early lead as I saw the rain coming in, but I wasn't sure if it would hit us. I basically ran into a wall of rain. There wasn't any warning at the back part of the circuit and I came into the last turn and the rain started hard. I nearly lost control and thought for sure I was going to end up in the gravel. I managed to control it and maintain the gap to everyone and thankfully bring it home for the win, but it was a little bit nerve-wracking for sure.

I'm really sorry that Jorge (Lorenzo) had the accident this morning. He's a great competitor and I think if he'd been here racing today things might not have turned out the way they have. I hope his operation goes well and he's back racing as soon as he feels fit. I can't thank everyone enough, my team, Repsol, all our sponsors, everyone that has worked so hard all year, thank you."
Marco Simoncelli, San Carlo Honda Gresini: 2nd - "I am delighted! It was a really tough race with changeable conditions throughout and every time I saw raindrops on my visor I was unsure whether I could push or not. I managed to put a little gap on Dovizioso and Pedrosa, but when the rain came Dovizioso was able to catch me and make a pass. I managed to stay with him and follow his lines so when the track was dry again on the last lap I was able to throw everything at him and make the pass. I had been second for the whole race and I didn't want to give up on it until the end. It was nice to finish directly behind the new world champion. I feel sorry for (Jorge) Lorenzo and I hope he is fit and back on track again soon."
Andrea Dovizioso, Repsol Honda: 3rd - "It was a difficult race as we expected. This track is very tricky, as are the weather conditions. To return on the podium and arrive in front of Dani here at Phillip Island is a very good result for us and it was our target before getting here. I think we could have even finished in second position, but when Dani overtook me in the middle of the race we lost contact with Simoncelli. Then I retook the position when the rain came, but on the final lap I didn't have enough grip to push hard in the last few corners. Anyway, we are still fighting for the third place in the championship and I'm sure Dani will be strong in the last two races, but we will try to do our best until the end. Casey has had an amazing season, he is the fastest rider at the moment, so congratulations to him for the title."
Dani Pedrosa, Repsol Honda: 4th - "It's been very tough today, I didn't feel comfortable throughout the weekend and the race didn't start in the best way either. I had a problem with the wind at the start; I almost lost balance and I had to put the left foot on the ground at the same time as the red light went out, so I had a bad start. The first few laps were not so good, then I recovered slightly, I overtook Andrea and fought with him, but the front tyre was finished in the last laps. When I tried to pull away I was losing the front, so I couldn't keep him behind and then the rain arrived. It's not been a good weekend for me. I want to say congratulations to Casey for his title. He's been the strongest this season, always on the podium, with no mistakes, so he deserves it."
Now Fellow Aussie MotoGP World Champions for Repsol Honda, Mick Doohan chats with Casey Stoner at Phillip Island.
RESULTS MOTOGP RACE: (27 laps = 120.096 Km)
POS / RIDER / NAT. / TEAM / MOTORCYCLE / TIME / KM/H / GAP
1 / Casey STONER / AUS / Repsol Honda Team / HONDA / 42'02.425 / 171.4 /
2 / Marco SIMONCELLI / ITA / San Carlo Honda Gresini / HONDA / 42'04.635 / 171.25 / 2.21
3 / Andrea DOVIZIOSO / ITA / Repsol Honda Team / HONDA / 42'04.879 / 171.234 / 2.454
4 / Dani PEDROSA / SPA / Repsol Honda Team / HONDA / 42'15.585 / 170.511 / 13.16
5 / Colin EDWARDS / USA / Monster Yamaha Tech 3 / YAMAHA / 42'33.311 / 169.327 / 30.886
6 / Randy DE PUNIET / FRA / Pramac Racing Team / DUCATI / 42'51.225 / 168.147 / 48.8
7 / Nicky HAYDEN / USA / Ducati Team / DUCATI / 43'18.739 / 166.367 / 1'16.314
8 / Toni ELIAS / SPA / LCR Honda MotoGP / HONDA / 42'05.177 / 164.872 / 1 lap
9 / Loris CAPIROSSI / ITA / Pramac Racing Team / DUCATI / 42'09.187 / 164.611 / 1 lap
10 / Karel ABRAHAM / CZE / Cardion AB Motoracing / DUCATI / 42'45.142 / 156.061 / 2 laps
Pole Position: Casey STONER 1'29.975 177.969 Km/h
Fastest Lap: Casey STONER 1'30.629 176.685 Km/h Lap 3
Old Circuit Record Lap: Nicky HAYDEN 1'30.059 177.803 Km/h 2008
Circuit Best Lap: Casey STONER 1'28.665 180.598 Km/h 2008
CHAMPIONSHIP POSITIONS TO DATE:
1 STONER 325, 2 LORENZO 260, 3 DOVIZIOSO 212, 4 PEDROSA 208, 5 SPIES 156,
6 SIMONCELLI 139, 7 ROSSI 139, 8 HAYDEN 132, 9 EDWARDS 109, 10 AOYAMA 94,
11 BARBERA 77, 12 BAUTISTA 67, 13 CRUTCHLOW 57, 14 ABRAHAM 56, 15 ELIAS 55.
---
The Ducati design team p ictured with their new Ducati SuperQuadro 1199 Engine are, from left: Diego Sgorbati (Marketing Director), Vincenzo De Silvio (Engine Design Manager) Claudio Domenicali (General Manager), Marco Sairu (Engine Project Manager).
The all-new Ducati 1199 Panigale "Superquadro" Engine
October 10th, 2011 - With just a matter of weeks to go until the final unveiling of Ducati's brand new 1199 Panigale at the EICMA International Motorcycle Show in Milan (10-13 November), the Italian manufacturer now reveals the secrets behind the awesome power of its 2012 Superbike.
The most extreme benchmark ever Ducati's latest engine, the Superquadro, goes beyond the barriers of engineering to enable the introduction of a futuristic Superbike today. Its no-compromise approach to design, combined with Ducati's Italian innovation has now set the most extreme benchmark ever and stands as the latest milestone in Ducati's long and iconic history of Superbike engines. Ducati engineers were given a near impossible design brief to create the new generation Superbike engine for the Ducati 1199 Panigale. Increase power, torque and userfriendliness and reduce overall vehicle weight and scheduled maintenance costs seemed impossible tasks, but given a "blank canvas" to create the new power-plant and encouraged to think outside-of-the-box to achieve the unachievable, engineers have finally ticked all the boxes.
The Complete Superquadro Story with Additional Photos Here
---
New Edelweiss Motorcycle Tours World Catalog 2012 / 2013
Edelweiss Motorcycle Tours, the leading guided motorcycle tour company in the world, has just released its biggest Tour Catalog ever covering the 2012 / 2013 season. Their tours now cover every area of the world including Europe, The British Isles, Scandinavia, Russia, Africa, Australia and New Zealand, Asia, North and South America. Your can ride the highest mountains in the world over the Alps, to the Arctic Circle, to the tips of Africa and South America, to the most beautiful cities in Europe, over the most incredible motorcycle roads deserted of cars, and maybe even take the 6-month 'Discover Our Earth Tour' around the world!

Tours are available in every price range from the bare bones 'Ride for Fun Tours' were you might stay overnight in a mountain top cabin, to the ultimate 'Royal' and 'Touring Center' Tours where you stay in First Class Hotels and Resorts and be treated to the ultimate sightseeing vacation.
Many of the Tours let you choose your own motorcycle, from easy to ride Japanese mid-size bikes, to the premier BMW, Ducati and Harley-Davidson touring machines, to fun Vespa Scooters on the sunny French Riviera. All tours are fully guided by experienced Edelweiss Guides, but you can also break away from the group at any point to do and see just want you want. Each evening you'll arrive at a pre-booked hotel where your luggage is waiting for you in your own private room, and you can join the group at dinner to share your stories of the day. Special sponsored tours by Triumph and Ducati motorcycles might start at the factory where you'll get an inside tour of how the bikes are built before picking up your bike to ride, and you might end the week's ride at a World Championship MotoGP or World Superbike race with special Parking and Grandstand Seating.
For more information on Edelweiss Tours visit their website or you can phone: INTERNATIONAL: +43.5264.5690 / FROM USA & CANADA: 011.43.5264.5690. The new 2012 / 2013 Edelweiss Motorcycle Tours World Catalog is available now for free by request on their Website: http://www.EdelweissBike.com
---
Preparing the Honda CR and XR for Competition

By Jim Gianatsis
First published in 1979 as the "Moto-X Fox Guide to Preparing the Honda CR and XR for Competition", Fox was the leading privateer team in AMA Motocross using Honda CR bikes, developing engine performance and long travel suspension. Included is a later 1981 Supplement featuring the new CR Production and RC factory bikes with watercooling and Pro-Link rear suspension.

Includes training tips from Marty Smith. Covers design and evolution of the Honda factory RC works and CR production bikes from 1972-1981. Plus photos of the exotic RC 125-80 2-cylinder, leading link front suspension works bike out-lawed by the FIM.

Clic on the cover to find out more and the Order.
---
There's more! Go to Pit Lane News Next Page

Also Visit: Fast Dates Calendar News • Iron & Lace Calendar News
Calendar Girl News • Meet the Models • Paddock Garage

MEMBERS CORNER! Calendar Kittens, Paddock Garage, Iron & Lace Garage





MotorcycleSuperstore.com
Some of our Calendar Kittens can also at Playboy's website...



FREE! New Met-Art Model Galley Updated Daily - Stop Back Each Day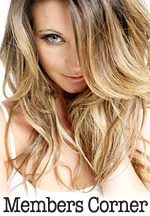 Hot Bikes, Sexy Kittens
Your Exclusive Grid Pass
also includes....
---
Eugene Laverty Joins Max Biaggi on 2011 Aprilia World Superbike Team
Portimao ( Portugal), October 16th, 2011 – At the start of the 2012 World Superbike Season Eugene Laverty will be astride an official Aprilia RSV4.
The twenty five year old Irish rider, born in Toomebridge on June 3rd, 1986 and author of an excellent debut season in the main factory derivative class, signed a contract with Aprilia Racing for the 2012 and 2013 seasons.
Aprilia boasts a collection of 2 world titles in Superbike, earned in 2010 with the Max Biaggi - Aprilia RSV4 duo, 7 world titles in off-road disciplines and an astounding 37 championship titles in World Motorcycle Grand Prix where it is the Italian and European most victorious brand of those in operation.
Michel Fabrizio is BMW Motorrad Italia Superbike Team's new rider
16.10.2011 - Michel Fabrizio is BMW Motorrad Italia Superbike Team 's new rider. Fabrizio will join Ayrton Badovini in an all-Italian team in the 2012 World Superbike Championship.
Michel Fabrizio will take part in the 2012 World Superbike Championship on board the BMW Motorrad Team Italy S 1000 RR Superbike.
Michel Fabrizio was born in Frascati, near Rome, on September 17, 1984.He is 27 years old and married with two children. Fabrizio has significant international experience from taking part in different classes of the World Championship namely Superstock, Supersport and Superbike. Besides his passion for riding bikes, which he has done since he was a boy, he is an avid golfer.
Thanks to his international experience he knows all the circuits on the World Championship calendar. During his career he has ridden several multi-cylinder motorbikes, and also has worked with members of the team in which he ran in 2009.
His international racing career began in 2002 with his first season in MotoGP on the Gilera 125. The following year, riding a Suzuki GSX-R 1000, saw his debut on a 4-stroke engine and, in his first year, won the Superstock Championship.
In 2005, riding a Honda, he participated in the World Supersport Championship the following year made his debut in the World Superbike Championship.
In 2007, he rode for Honda in the World Superbike and also had the opportunity to ride for the same marque in MotoGP.
In 2009, with the Ducati Xerox Team, Michel took his first victory and finished the season in third place.
In 2010, with 1 win, 1 second and 4 third places he earned 195 points and was 8th in the standings at the end of the season.
This year, with the Team Alstare Suzuki World SBK he won 152 points and finished 12th in the season classification, just two places behind Ayrton Badovini.
With consent from his current team, Michel will ride the BMW S1000RR for the first time in a test scheduled for Tuesday, October 18th at Portimao.
Andrea Buzzoni, Director of BMW Motorrad Italy and Project Director of BMW Motorrad Italia Superbike Team, on the announcement of the new rider said: "We are delighted to have Michael in our team for 2012 which will show a significant performance jump, thanks to more planning than was possible for the 2011 season. He is a talented rider who has not yet had the results that he deserves. I am confident that the technical and personnel support will ensure that Michel can show his potential . With the appointment of Michael and the confirmation of Ayrton's place, it will be a good all-Italian team of riders and engineers combined with the extraordinary BMW technology. "
Michel Fabrizio said: "I am very pleased with the signing of this contract and I hope to repay the trust that the team has shown in me. I am happy to be working again with people that were part of my team for three years and that will provide a stable environment that will help me do well. I am very motivated and ready to play my part next season because I know that the project is ambitious and the team is good. "
2011 Calendars!
with FastDates.com Calendar Kitten, Ducati Corse Grid Girl
and Playboy Playmate
Heather Rae Young!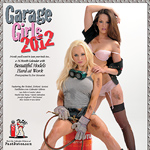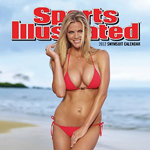 Click for even more Calendars!
---
Pirelli Official Tyre Supplier
2011 World Superbike
Season Review Portimao
"With the appointment here at Portimão we conclude a truly rewarding season and I renew my congratulations to the new champions in each class, but especially to Carlos Checa and Fabien Foret who in the SSP and SBK classes were awarded the 2011 Pirelli Best Lap Awards as Fastest Riders of the Year and the respective financial contributions included in this initiative.

In 2011, our commitment has always been clear and consistent in WSBK from the point of view of development and logistics: we took an average total of 5,000 tyres to each round with around 20,000 being consumed by riders in the 5 categories throughout the year. This massive allotment consisted of nearly 80 different compounds of which more than 35 new developments were dedicated to SBK. A team of 8 operators worked simultaneously at every race to mount/dismount and balance an average of 210 tyres per hour, loading and unloading the 7 to 9 trucks of the service area used to transport the tyres and equipment.

Also for the first time this year, Pirelli sponsored an initiative to further the future of the sport by encouraging talented young riders of National Superstock 600 championships: thus is born the Pirelli Superstock 600 Series, an initiative providing an opportunity for the most talented riders of the various European STK600 series to take part as wild-cards in the last round of the European Superstock 600 race here in Portimao. The top 3 ranked riders from these wild-card positions were then awarded a plaque and additionally a financial award to help them to continue their growth as riders.

To conclude this year for us, the Superbike World Championship has been an excellent laboratory for developing more advanced technological solutions that we will soon offer our customers, thus remaining always true to our philosophy: We sell what we race, we race what we sell."
Giorgio Barbier, Racing Director, Pirelli Moto

Pirelli BEST LAP Awards:
SBK Race 1 – Sylvain Guintoli (Team Effenbert -Liberty Racing) 1'43.453 (Lap 3)
SBK Race 2 – Joan Lascorz (Kawasaki Racing Team), 1'43.553 (Lap 2)
Carlos Checa (Althea Racing) with 10 best lap awards is the 2011 Pirelli Best Lap Winner for Superbike class: FASTEST RIDER OF THE YEAR

WSS – James Ellison (Bogdanka PTR Honda), 1'45.638 (Lap 3)
Fabien Foret (HANNspree Ten Kate Honda) with 3 best lap awards is the 2011 Pirelli Best Lap Winner for Supersport class: FASTEST RIDER OF THE YEAR
Stk1000 – Danilo Petrucci (Barni Racing Team), 1'45.066 (Lap 2)
Stk600 – Romain Lanusse (MRS Yamaha Racing France), 1'48.126 (Lap 2)
Marco Melandri lines up alongside Leon Haslam for BMW Motorrad Motorsport in 2012
Munich, Germany, 2nd October 2011. BMW Motorrad Motorsport has confirmed its second rider for the 2012 FIM Superbike World Championship: alongside Britain's Leon Haslam (28), 29-year-old former MotoGP rider Marco Melandri (ITA) will ride the second BMW S 1000 RR for the team from Munich and Stephanskirchen.

BMW Motorrad Motorsport Director Bernhard Gobmeier says: "We are really looking forward to working with Leon and Marco. I am convinced we will have arguably the strongest rider's line up in the Superbike World Championship field. We are delighted to have two riders who are both hungry and experienced for the coming season. That is the next important step for our team." Gobmeier adds: "Marco has performed brilliantly this season, even during difficult periods. He impressed us in his first season in the championship, and we are pleased to be able to welcome him into our team."
Honda MotoGP rider Hiroshi Aoyama moves to 2012 World Superbike
Oct 16th - (San Carlo Honda Gresini) will be joining the World Superbike Championship aboard a Honda in 2012 and wants to finish his MotoGP career strongly in the final two races. No official announcment has been made yet if Aoyama will be joining the Ten Kate Castrol Honda team along side Jonthan Rea who is already confirmed for 2012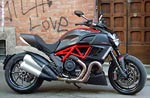 The Devil Made Us Do It!
Testing the Ducati Diavel in Italy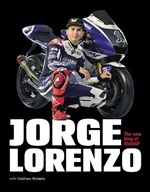 Jorge Lorenzo Surgery Update
Oct 18th - Following successful plastic surgery in Australia, Yamaha Factory Racing rider Jorge Lorenzo has now flown home to Barcelona for a period of recovery. As already confirmed the Mallorcan rider will miss this weekend's Grand Prix of Malaysia. A decision on his participation in the final race of the season at Valencia will be made within the next two weeks dependent on the progress of his recovery.
"Casey has had an incredible season with very few mistakes," commented Jorge Lorenzo. "He has always been very strong and consistent so it has been very difficult to beat him. Congratulations to him, he has been the best this year and deserves his second title, a huge achievement as it comes with a different manufacturer. I would have liked to fight until the end, maybe until Valencia but the accident on Sunday has made it impossible. I am very proud of my team for all the hard work they have put in to take second in the Championship. Now we have to think about next year and work as hard as possible to win again. After the crash I was very worried that I would not have full feeling in my finger again. After the excellent treatment I received I have been assured I will have complete feeling in nerves and tendons. This gives me good confidence; I can't wait to get back on my M1 again!"
Yamaha Factory Riders to Miss Australian Grand Prix
16/10/2011 -Yamaha Factory Racing riders Jorge Lorenzo and Ben Spies will not ride in today's Grand Prix of Australia following separate on track incidents by both.

World Champion Lorenzo was declared unfit to race after sustaining an injury to the fourth finger of the left hand during this morning's warm up. He will travel to Melbourne to undergo plastic surgery to repair the damage. A post surgery report will follow.

Lorenzo's team mate Spies received a hit to the head yesterday during the qualifying session after a high speed crash. After attempting to ride some laps in this morning's warm up, the rider reached an agreement with team members that with reduced concentration attempting the race would be considered too dangerous for himself and other competitors.
Sudco High Performance & OEM Replacement Parts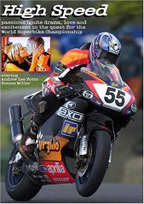 High Speed - the Movie
The best motorcycle racing movie ever made! Filmed on location at the World Superbike races , this an exciting romantic drama staring beautiful British actress Sienna Miller.
---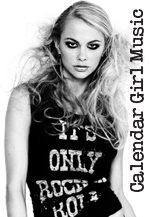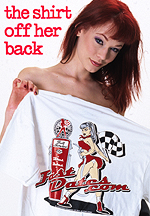 Order the Official
FastDates.com &
LA Calendar Bike Show
T-Shirts!
---
Parts Canada Pulls Sponsorship Of Canadian Superbike Championship
Parts Canada Leaves Due To"Recent Public Events Related To The Series Organizer"
October 12, 2011 – Parts Canada announces today that it will not be renewing sponsorship for 2012 with CSBK for the Canadian Superbike Championship.
Parts Canada has proudly supported the Canadian National road racing series as title sponsor since 1990. Even through the economic downturn and with other series partners finding it necessary to cut back (or disengage completely), Parts Canada continued to support the series as its title sponsor, and has provided support in many other ways including team support, and rider support, both amateur and professional.

After a successful 2011 season with new ownership and the new title of CSBK Parts Canada, Parts Canada was excited to be discussing the program for 2012. Having fulfilled all of its obligations for the 2011 season and looking forward to 2012, Parts Canada was forced to re-evaluate its investment in the series. In part, this decision is as a result of recent public events related to the series organizer, with which Parts Canada does not want to be associated. Parts Canada intends to stand firm in its corporate beliefs and as a result must pull away from the current series.

James Danyluk, President of Parts Canada adds, "This is not an easy decision for us, as we are proud of our racing heritage. Parts Canada has and will continue to be one of the preeminent sponsors of motorcycle racing in Canada, be it road racing, motorcross, drag racing or any other type. Parts Canada respects all of the supporters, riders, team owners, technicians and fans, and does not wish to be associated with or condone conduct that is not consistent with this philosophy. We support the sport, and will continue our efforts to promote motorcycling in Canada. We are looking forward to a fresh beginning."
We Googled this on the Canadian motorcycle CMGoline.com website:
Oct 13th - "Following up from the shock announcement yesterday of Parts Canada withdrawing their main sponsorship of the Canadian Superbike championship, CMG called Parts Canada's Marketing Manager, Laura Lang to try and get some more insight into their decision.
According to Lang, the decision to pull out goes directly back to the rant that CSBK's Kevin Graham made about certain individuals on cherrypickerracing.ca, though this was the decision maker, the relationship between the two organizations was already somewhat frayed.
Lang stressed that the issue is not with Superbike racing per say, and that they will continue to sponsor racing and indeed, would be interested in sponsoring Canadian Superbike racing in the future, just not while it is under the current management. She was quite clear that their relationship was done.
For now she's waiting to let the dust settle and figure out what can be done. If there were an opportunity to work with someone else, then they would be open to discussions, though the time to do so to save next season would seem to be rather tight to say the least.
Unfortunately if there is no CSBK national series next year then it could also put in jeopardy the associated national races such as Harley Davidson's XR series and Honda's new CBR250R series.
Maybe this quote from Lang is the best place to leave this right now, "Everyone needs to take a breath and regroup. Something will come in the future". Hopefully it's a short breath if we're going to see any national racing in 2012.
And this is a quote we found posted on www.CherryPicker.com, we think credited to the Canadina Superbike Promoter Kevin Graham - Frontline CSBK,
from comments he may have posted on Nosepicker.com - a private forum we are not able to access
October 1st - "I guess nosepicker.ca is just buzzing with spec tire from what I hear. Usual intelligent conversation going on there I'm sure.

I simply refuse to even go on the forum to read but info gets fed to me and sometimes even I'm amazed about the stupidity on that site.

For the record, you will not find even one fast Pro racer, one decent engine builder, one proper suspension person or even a sober tire rep that posts on there. What does that tell you? It's populated by the uninformed preying on the ignorant. Simple as that.
So the latest is about spec tire and how one intelligent sod thinks that Pirelli is pulling out of CSBK due to F1 and can no longer afford its 500K per year payment to me. That's right. You heard it. 500K per year!!!!!
That is simply amazing. Even I am astonished by this guys ability to be such a complete moron. Good news is that you wont have to ever race CSBK against him because I will make him bring a letter from a Doctor to prove that he is mentally fit to race a motorcycle never mind drive a car on a public road. So at least we should be good there.
The Bstone guy pipes up and posts that it wont be posted on this forum because we could erase it. True that is a very good point I guess. I'm surprised the guy has time to type between runs to the local beer store but apparently so.
I could do a whole section on the sale B.S. that this guy shovels out to new riders about his tires vs Pirelli. Thank God the faster riders seem to be informed or at least carry a breathalyzer!
Sorry about the rant but I promise no more of that for now at least.
The second (3)year term with Pirelli as a spec tire provider comes to an end this season. Pirelli and CSBK have an option to renew without going to tender if they choose. No deal has been finalized but we are working on it. Facts are that I do own the rights to CSBK and am the distributor of Pirelli racing tires for Canada. No hiding this. Reality is that I have series partners to answer to regarding decisions like this and also to Pirelli as a company. I make my living selling tires and not by operating a series and not by a pay cheque from Pirelli. If only it were that simple!"
Editors note: Interestingly enough, Parts Canada is a distributor of Pirelli Tires, and does not distributre Bridgestone Tires. So this issue might have been settled much easier if Parts Canada had asked their spopnsored Canadian Superbike promotor Graham to recant and apologise for his comments against the Bridgestone Tire blogger. For now, it seems like everyone looses.
Claudio Domencial talks exclusively to Pit Lane News about the new SuperQuardo engine, Troy Bayliss, and when they might race in world superbike
Oct 10th Bologna, Italy - We asked: Ducati dominated the 2012 World Superbike Championship using the FIM restrictor plates on the Testastretta engine. Since the new Superquadro has even more performance and may possibly be restricted even more by the FIM… have you considered, is there a possibility the 1199 could also be built and homologated as a 1000cc engine so it could run unrestricted in World Superbike?
Claudio Domenicali - the 2011 World Superbike currently require a 50 mm restrictor. The rules is self adapting, because it change the motorccyle race weight and restrictor size depending on results, therefore we should not be penalized from the beginning. Produce a 1000 cc engine would not have much sense for the road bike ... we need to offer our fans a sport bike that can challeng the 1000 cc four cylinder both on the race track and on the road, and for doing this you need at least a 1200 cc
We hear that Troy Bayliss would like to return to World Superbike to race the new 1199. Could there be a possibility that Troy might race the 1199 in 2012 European Superstock, before it is eligible for WSB class in 2013? This would be a great premier for the new bike without Troy stepping on the toes of Carlos Checa and his title in the WSB class on the current 1198 bike.

Claudio Domenicali - Troy is actually part of our test team in order to get the best out of the 1199 Panigale. It is not scheduled for him to race in 2012, but with Troy never say never ...
Claudio Domenicali - the decision to race the Panigale in SSTK and not in SBK has a lot do with the more extensive development needed for the more sofisticated SBK version and the still high level of competitiveness of the 1198 in SBK. The SBK regulation is always in discussion (as all regulation for championships that compare different engine formula) but we do not think any changes is actually needed just because the current rule already adapt weight and restrictor
Ducati's claim for the new 195hp SuperQuadro being most powerful V-twin production engine ... has to be qualified as it being a.."normally aspirated street legal production engine."
The Buell Racing 1250cc race twin is not a street legal engine, and in street trim only makes about 160hp.
Comparing the 1199cc Ducati V-Twin to a 1000cc BMW in-line four cylinder which makes close to 200hp in street form is not relevant to this discussion. But just so you know, in World Superbike where the current Ducati 1198 Testastretta engine runs with intake restrictors and makes only 200hp in race trim, the unrestricted BMW and other inline-4s make 140-150ho. Still the well underpowerd Ducati V-twins have won more races than any other brand are the World Champions again in 2011, thanks to their impressive handling and a more useable powerband that can manage tire wear over the course of a race.. BMW has not won any races.
Next year, 2013, Ducati will release the 1199R street legal homologation bike to qualify the bike for 2013 World Superbike, and in street legal form it will make an additional 10-20hp = 205-215 street legal horsepower.
In unrestrricted race trim the new Ducati 1199 RS should make around 250hp at the first races of the year.
After which the WSBK engine intake and bike minimum weight restrictions will kick in based on their percentage of wins, to try and keep the bikes on a level playing field.
In all forms of racing today, horsepower, weight, tire size and aerodynamic restrictions are placed on all the cars and motorcycles to control the speed and keep the different brands competitive against each other. NASCAR and LeMans cars were faster 40 years ago then they are today.