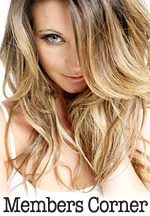 Hot Bikes, Sexy Kittens
Your Exclusive Grid Pass
also includes....
---
Order the New
2012 Calendars!
with FastDates.com Calendar Kitten, Ducati Corse Grid Girl
and Playboy Playmate
Heather Rae Young!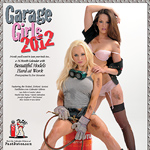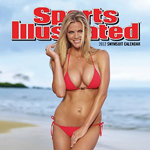 Click for even more Calendars!
SBK 2011 Video Game
for PCs
---
World Ducati Week 2012 scheduled June 21-22nd Duc 1st - Announced during Ducati's recent model year 2012 Press Conference and Milan International Motorcycle Show, the long-awaited dates and location for the World Ducati Week 2012 event are now confirmed. Passionate fans all over the world are invited to join Ducati at the Misano circuit in Italy, June 21-24, 2012.
First organized in 1998, WDW successfully brought together 'Ducatisti' from all over the world to celebrate their shared passion for the legendary Italian-made motorcycles. The event has since attracted an ever-increasing attendance of people who enjoy the high-powered fun and community spirit of the iconicbrand, with a record-breaking attendance of 60,000 fans from 5 continents and 28 countries recorded at the last event in 2010.

WDW2012 is sure to follow the tried and tested formula of race track events, shows, top riders, competitions and great music all combined with the incredible atmosphere created by thousands of motorcycles arriving from all around theglobe.

As the event's massive attendance is sure to invade the entire Riviera Romagnola, Ducati's WDW2012 organization has enjoyed the close cooperation and special partnership of authorities such as the Province of Rimini, Municipality of Misano, Municipality of Cattolica, Municipality of Riccione and the Republic of San Marino. Continued cooperation with the Leardini Group has also underlined the region's Misano circuit venue as the 'theatre' for WDW, an event further supported by APT Emilia Romagna, promoting a region of Italy famously known as 'Motor Valley'. For more information please visit www.ducati.com.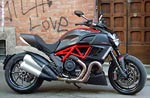 The Devil Made Us Do It!
Testing the Ducati Diavel in Italy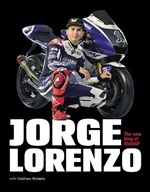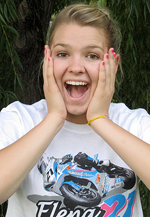 Roadracing's Fast Girl
Elena Myers Interview
Sudco High Performance & OEM Replacement Parts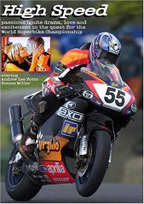 High Speed - the Movie
The best motorcycle racing movie ever made! Filmed on location at the World Superbike races , this an exciting romantic drama staring beautiful British actress Sienna Miller.
---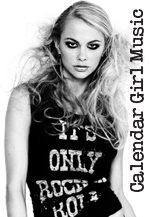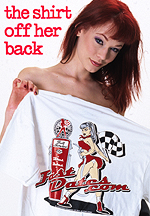 Order the Official
FastDates.com &
LA Calendar Bike Show
T-Shirts!
---
Paul Bird Motorsport Kawasaki returns to British Superbike with Shane Byre and Stewart Eastman
09 November 2011
Paul Bird Motorsport have signalled their intentions of a winning return to the prestigious MCE Insurance British Superbike Championship with the signing of Shane 'Shakey' Byrne and Stuart Easton for the 2012 season.
The Cumbria-based team has spent the past four seasons in the World Superbike Championship but prior to that has won four British Championship titles, two of which came courtesy of Kent rider Byrne and Scotsman Easton, so by signing the two riders, Penrith businessman Paul Bird has assembled his 'dream team' for a concerted assault on the title.
Double British Superbike champion Byrne, from Sittingbourne, and former British Supersport champion Easton, from Hawick, will be aboard factory-specification Kawasaki Ninja ZX-10R machines for the series as part of an ambitious plan which will see the team also field a CRT (Claiming Rules Team) rider in MotoGP.
Byrne, who won the 2003 BSB title aboard a Ducati for the PBM team and Easton, who claimed the 2002 British Supersport Championship also aboard a Ducati, will be looking for a winning return for certain. Byrne also raced a Honda for the PBM team in 2007, winning at Mallory Park in the process whereas Easton raced 125s and 250s in his early career for the team.
This year, Byrne led the series for much of the year but missed out in the Showdown races and despite a double win at Brands Hatch in the final round, he finished third whereas Easton was showing true championship potential when he was injured at the North West 200 and missed the rest of the season as a result.
Shane Byrne - "It's a bit like coming home as this will be the third time I'll have ridden for Paul and it's quite funny as you spend five minutes with the team and it's as if you've never been away!
The team always puts out competitive bikes and the Kawasaki will be a major threat I reckon. You know Paul wouldn't be coming back to BSB if he didn't think he could win it so I think we'll have a real good shot at the title."
Stuart Easton - "My injuries are healing well and everything should be sorted in time for me to start testing with the team as planned. It's great to be back with PBM and I appreciate the support they have given me this year whilst I was out.
We have enjoyed so much success together in the past, I'm really looking forward to this challenge and if we can replicate that it will be great."
Paul Bird, Team Owner - "When we decided to return to British Superbikes, signing both Shakey and Stuart was always the plan and I'm delighted they've come on board with us. We've won British championships as well as World championship races together and for me it's my dream team.
We have proved that the Kawasaki Ninja ZX-10R is a fantastic bike and have won on it at BSB in 2010 so we know what we need to do. I promised Stuart a deal straight after his crash and he'll be back to full fitness very soon and with Shakey keen to make up for missing out this year, we are ideally placed.
John Hopkins Signs for Cresent Suzuki in 2012 World Superbike
Team Suzuki Press Office, November 19th - Crescent Suzuki has retained the services of Californian John Hopkins for 2012, as he completes the two-man line-up for the team's World Superbike challenge.
Hopkins competed in the British Superbike championship for the UK based Crescent team in 2011 and has now put pen to paper to link-up with the team once again on the world stage.
Hailing from Ramona in California, but with English parents, Hopkins is still recovering in America, following surgery on a finger he damaged at Brno in the Czech Republic earlier this season whilst on MotoGP duty, but will be totally fit and focused in time for pre-season testing next year. He had a successful first season with the Crescent Suzuki team, narrowly missing out on the BSB championship at the last race of the year and he will now relish the chance to compete against the world's best Superbike racers on circuits where he has plenty of experience.
Hopkins will be joined at Crescent Suzuki by former BSB champion Leon Camier, whose addition to the team was announced last month. Camier will begin testing the Crescent Suzuki 'Powered by Yoshimura' GSX-R1000 at Portimao in Portugal later this month, with Hopkins joining him in the tests in early 2012. The first race of next year's calendar is scheduled for Sunday 26th February at Phillip Island in Australia.

John Hopkins: - "I am really happy to be joining up with the Crescent guys again. We had a great year in British Superbike and I'm sure we can continue that in WSB. I wanted to get back into world championship racing and this is a natural progression from last year. The difference this time is that I will be going to tracks that I already know and have some reference from, so that should make some things a bit easier.
"I know it's going to be a big step, but with some big technical advances and Yoshimura on board, I'm sure the bike will be fully competitive. It will be great to work with Lez Pearson again, as we built up a strong relationship and his understanding of the way the bike works will be invaluable next year.
"I'm also looking forward to riding with Leon. I'm sure he'll be strong next year and will be a difficult team-mate to beat and also one who will push me to the limit.
"I want to say thanks to Paul, Martyn, Jack and everyone at Crescent Suzuki for believing in me and giving me this opportunity. I can't wait to get on the bike and see what we can do. I know it's not going to be an easy task by any means, but I have every intention of going out and trying to earn my first ever world championship for myself and the team. I'll be doing everything in my power to make it happen."

Jack Valentine - Team Manager:
"It's great to have John back onboard for next year and a real boost for the whole team that he has chosen to ride for us. He is a class act, not only for Crescent Suzuki, but for the whole Superbike series as well. The crowds will love him.
"I enjoyed working with him this year and, although he rode in the last three events with a severely injured finger, he only just missed out on the championship. That is history now and I look forward to continuing the relationship and building on what we achieved this year. I'm sure with what he learnt in BSB, and his experience on the tracks we will visit next year, that he will be able to get some spectacular results.
"I know he's really fired up for this and I'm looking forward to some exciting times. I cannot wait to see him and Leon out there next year."
Yoshimura of Japan backs Cresent Suzuki in World Superbike
Team Suzuki Press Office - November 16. - Crescent Suzuki is pleased to announce a collaboration with Yoshimura that will see the Japanese tuning company supporting the team as it enters its first year of World Superbike action.
Yoshimura will build, supply and develop the engines for the Crescent Suzuki GSX-R1000 that will participate in the 2012 World Superbike Championship, as well as supplying bespoke race performance exhausts. The Yoshimura engineers have already spent some time at the Crescent race headquarters in Verwood and evaluated the development that Chief Engineer Lez Pearson and his team have already made with the 2011 GSX-R engine. The Japanese company will work alongside Crescent to develop the motors further and make them as competitive as possible in time for the start of the 2012 season.
Yoshimura has an enviable record in the world of motorcycle racing and tuning. The company was started in 1954 by Hideo 'Pops' Yoshimura in Japan, followed by the opening of a tuning shop in North Hollywood, America in 1971. The work ethic and dedication installed into the company from day one by Pops still holds strong today and has seen Yoshimura have success in MotoGP, WSB and many national championships as well as in the world of motocross and supercross racing. Pops passed away in 1995, but his legacy will live forever in the history of motorcycle competition and it is that spirit and drive that Crescent Suzuki will now be a part of for its attack on the World Superbike series next year.
Crescent Suzuki SBK - powered by Yoshimura - will begin testing later this month with Leon Camier who was recently named as the first racer to join the team. His team-mate will be announced soon, as will further sponsorship and partner agreements. The 2012 World Superbike championship kicks off at Phillip Island in Australia in February.
Fujio Yoshimura - Owner, Yoshimura Japan: - "We at Yoshimura greatly appreciate this collaboration and it will be our highest priority. Thanks to Paul and Crescent Suzuki for trusting our engine tuning capabilities and our passion towards competing at the front of the 2012 WSBK Championship Series. We believe Crescent Suzuki has a record of structuring the best racing team in the BSB championship series, with very dedicated technical and supportive team members presenting the most competitive machinery and riders at all races. We hope that the partnership between Yoshimura and Crescent Suzuki will be the most perfectly matched racing team on the WSBK circuits!"
Paul Denning - Crescent Suzuki Team Principal: - "When Fujio and Yohei came to see me at the Japanese Grand Prix to discuss this partnership, it was clear that their passion and enthusiasm to work with Crescent Suzuki on the global stage was genuine and something they felt strongly about. For us as a team it is a significant level of assistance and a substantial boost to our performance potential. The Yoshimura company was built on engineering the best possible performance from engines and exhaust systems, and that principle has never changed. It is also very pleasing that the whole attitude to the project is of open communication and using the best combination of Yoshimura's own concepts and ideas and those which already exist in the Crescent developed engine.
"Yoshimura is a global household name in the motorcycle industry and we are very proud that they have shown such trust in the Crescent Suzuki World Superbike team to partner us so closely, and for us to uphold their honour on the world stage."
Jack Valentine - Team Manager: - "I'm very excited with the 'Powered by Yoshimura' partnership for next year and after spending time with Fujio, Yohei and the Yoshimura team both in Portimao and at the Crescent workshops, I can see they share the same passion and vision as our team. With that in mind it should make for a formidable partnership in SBK 2012."