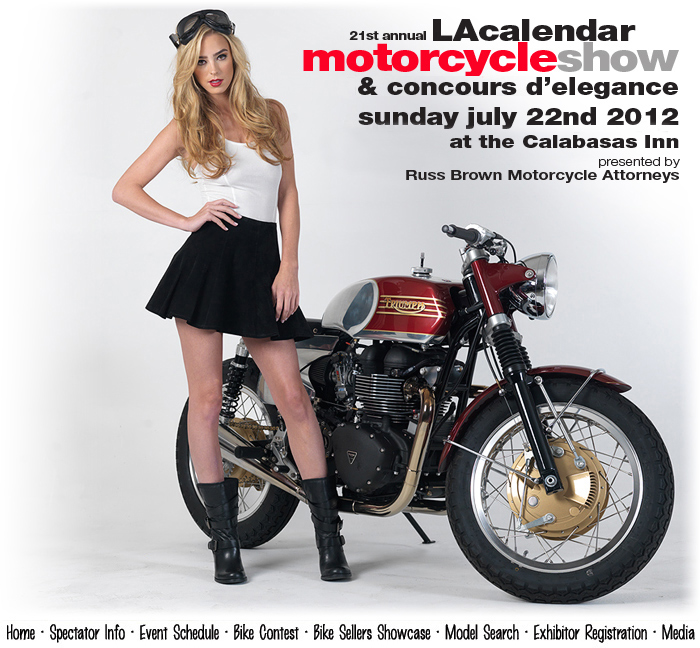 The LA Calendar Show is Moving for 2012!

Russ Brown Motorcycle Attorneys present the
21th Anniversary Celebration! Sunday July 22nd 2012
Los Angeles Calendar Motorcycle Show Concours d' Elegance
Calabasas Country Club, Calabasas, California
Los Angeles, January 10th 2012 - Join us for a beautiful new location in the tree shaded grass hills of the Santa a Mountains, a New Show Day, and Low Admission. The 2012 LA Calendar Motorcycle Show moves from the Queen Mary, Long Beach where it has been held the last 10 year, to the exclusive Calabasas Country Club and Golf Course in Calabasas, California on Sunday July 22nd, 10am -6pm. The Calabasas Country Club is in LA County, nestled in the beautiful Santa Monica Mountains, between the popular motorcycle weekend meet-up locations, the Sagebrush Cantina and the Rock Store, located at the Calabassas Parkway exit off Hwy 101, at the west end of the San Fernando Valley in NorthWest LA County.

The 2012 Calendar Bike Show continues its now 21-year tradition as the premier outdoor streetbike event in America with Celebrity Builders, the upscale Calendar Bike Building Championship, selected Vendors and Exhibitors, Calendar Girl Music live performances, and now a Concours d' Elegance. As always the Show marks the world premier of next year's new 2013 FastDates.com Motorcycle PinUp Calendars featuring the world's top roadrace and custom motorcycles with the beautiful Calendar Kittens also featured in the Calendars in attendance at the Show.
With the dramatic change in the motorcycle market the last few years, the Calendar Show is broadening its focus from the American V-Twin custom market which had so dominated bike events the past ten years, but has now been so affected by the economic down turn. The Show will now include the growing Collector Bike Market with Exhibitors and Bike Show classes for classic European, British and Japanese motorcycles, along with American V-Twins. Show Entries will be placed in a Concours d' Elegance display throughout the venue on grass and patio walkways under shade trees at the Calabasas Country Club overlooking the golf course. The Country Club also offers Snack Bar, Liquor Bar and Indoor Dining.
The Calabasas Country Club and Course is part of the Beverly Hills Country Club and Golf Course Group, and offers one of the premier golf courses on the west coast. If you are a golfer you might want to bring your clubs and play a Round or try out the Putting Green and Driving Range. during the weekend. While hard core motorcycle enthusiasts might like to start their morning at the legendary Rock Store on Mulholland Hwy for breakfast, spend the day at the Calendar Show, then wind down (or party up) in the late afternoon at the Sagebrush Cantina just down the street.
The 2012 LA Calendar Motorcycle Show & Concours d' Elegance offers $20 Spectator Admission the day with Free Parking. $30 Admission with Lunch and Beverage. $40 Bike Contest Entry and Admission for Owner with Lunch, and $10 each per additional Bike Contest Entries. The Calabasas Country Club is located at 4515 Park Entrada, Calabasas, CA 91302 / Ph 818-222-8111 / www.CalabasasGolf.com
For additional information and Advance Ticket sales go to at www.FastDates.com/BIKESHOW.HTM. Advance Ticket Purchase and Contest Registration is recommended as event capacity is limited.
---
Behind the Scenes Mule Motorcycles Triumph Cafe Bike Calendar Shoot
Jan 10th - Meet beautiful supermodel, former Miss Teen Utah Liz Leyda who came by our studio and offices this past month to shoot for the next edidtion of the FastDates.com Calendars. Jim Gianatsis photographed Liz with some really cool custom Triumph Streettracker Cafe Bikes built by Richard Pollock of MuleMotorcycles.net. Also look for our shoots with Liz and the bikes to be featured in an upcoming edition of Cafe Racer magazine, and in th Calendar Bike Garage.
video by Murphy Karges on Vimeo.
---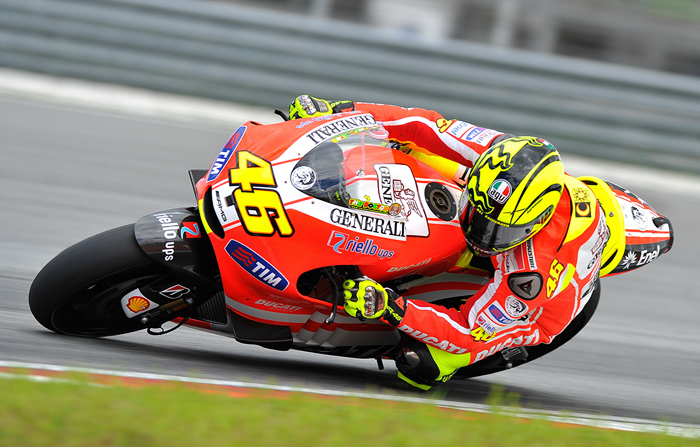 Ducati's Monocoque Design Dilemma
Bologna, Italy, Dec 15th - From a statement to the Italian newspaper La Stampa, Ducati engineer Filippo Preziosi expressed his great concern for the future of the premier motorcycle roadracing MotoGP class which has been forced to reduce costs in the current world economy and loss of factory teams, while taking care to understand that a company like Ducati will find other beaches where land to develop with technology great fire of passion.
The new MotoGP technical rules have forced a move to production based engines in the new CRT team bikes to reduce costs, while limiting the design of pure prototype engines.

Ducati MotoGP project leader, the father of the Desmosedici, declares: "If the technical regulation for MotoGP castrerà (castrate) ingenuity and imagination the engineers at Ducati, a house has always been related to designing inovative technical solutions, it may no longer make sense run to race there."

Given that the technical regulation MotoGP is made for durability and to castrate even further technological development - see single control unit for all in 2013, and rev limiter for the real MotoGP (twenty million) to lower the performance of CRT (from two million euros) - the outcome of this conversation, it will in future be only one. But do not offend your intelligence, through revelation or prescient.

The World Championship of the highest category, the maximum expression of technology on two wheels, is expiring at the level of play for a long time, while maintaining a fair appeal on a technical level, but also the appearance of the development of innovative technologies has slowed sharply over the past 3 years: it has long been established that, for a 1000cc engine, the bore engines sizes would have to be limited to 81mm, a measure that is modeled on those that are, indeed, were the parameters for participation in the World Superbike Championship because some time you plan to use, at least in part, the engines derived from the series. However the new high reving Ducati V-twin Superquadro Superbike engine the incredible bore and stroke of 112mm x 60.8mm, not eligible to be raced iin MotoGP, while's Ducati's main rival in World Superbike the Aprilia RSV4 can.
However, if Ducati ever wanted to put their V-4 Desmosedici MotoGP streetbike replica back in production and homologate that engine as a CRT powerplant, they certainly could.
Valentino Rossi's new aluminum frame GP12 bike being tested.
Will Ducati Need to Redesign the new Frameless Panigale Superbike?
Ducati is homologation and racing the exciting new frameless Panigale 1199 Superbike in the European World Supersport for 2012, but not in World Superbike until 2013 at the earliest. We figured the reason for the delay in entering the Panigale in World Superbike was, as with their previous generation Superbikes, Ducati wanted another year to develop and homologate an 1199R version, on which the expected usual Corse version 1199RS racebike would be based.
But now, that might not be the reason why the 1199 Panigale is not being homologated in World Superbike for 2012. We do know that out of the box, on paper, the Panigale is as good or better than Carlos Checa's 2011 World Superbike Championship winning 1198RS Althea Ducati. And with the fact that WSBK continues to restrict engine modifications in the Superbike class to reduce costs, with the old 1198RS V-twin regulated to run 50mm intake restrictors to reduce its horsepower and displacement advantage, the stock 1199 Panigale might fare very well in 2012 World Superbike.
We also know that Troy Bayliss has been testing a Corse 1199RS on the track in Italy since last May, so an R or RS race kit could have been homologated for 2012 if Ducati wanted to do it. So is there another reason why the 1199 Panigale is not being raced by Ducati in World Superbike for 2012? We only have to compare it to its MotoGP brother to possibly find out why it is not being raced....
The revolutionary frameless 2009 Ducati MotoGP bike which underwent development in 2008, seemed to be a winner right from the start with Casey Stoner taking it to 4 race wins in 2009 despite his mid season health problems, and again 3 races last year for 2010. It didn't matter that no one else could ride the bike. The Ducati engineering department figured their monocoque airbox design was perfect and Casey Stoner was confirming it for them with wins, despite Casey crashing twice as much as normal compared to the previous generation steel tube frame GP08 bike.
Meanwhile the green light had given back in 2008 to develop the new frameless Panigale production Superbike on the same GP08/09 concept. However, it was until Casey Stoner left for Honda in 2011 where he has proven to be even more invincible, and Valentino Rossi joined Ducati to try racing the GP11, that Roosi was able to learn and tell Ducati that their frameless design was just too stiff, leading to a loss of feel and control when fully leaned over, and resulting in easily loosing the front end.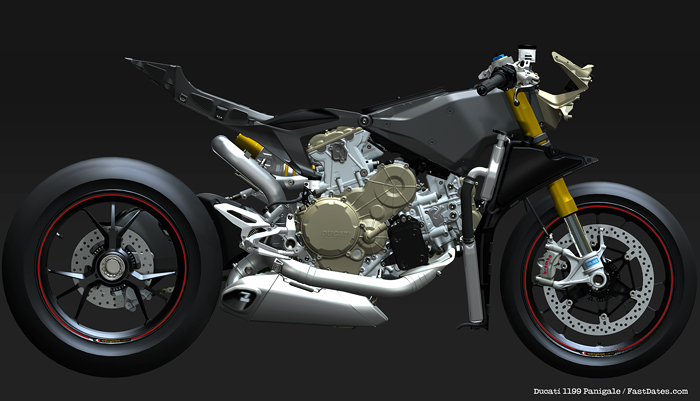 The frameless Panigale gets naked for the cameras. The front airbox monocoque is cast aluminum. It might be made in carbon fibre in a future 1199R version if they can design it in such a way as to flex as needed to assist rider feel in cornering, a problem on the similar chassis design Ducati MotoGP bike.
Could this be a similar problem that Bayliss may be experiencing in testing the Corse version 1199RS on race slicks this past year? Is the new Superbike's monocoque airbox chassis just too stiff for race slicks? Word is the 1199 handles just great on treaded Superstock tires which have enough flex in the tread to compensate for the loss of need flex in a conventional bike frame. Now, Rossi has convinced Ducati to build him a conventional aluminum frame MotoGP bike for testing for the 2012 MotoGP season. Should this new aluminum frame solve the handling stiffness problem on the MotoGP bike, might this be needed for the Panigale as well, if the Panigale Corse factory race bike is also be having a problem racing on roadracing slicks?We We'll just have to wait and see.
We also like to suggest that Ducati should that the new the 1199cc Superquadro engine, if it is already far more powerful than the old 1198 Testastretta engine that has to run with very restrictive SBK 50mm plates in its 58mm throttle valves, how much more restriction will SBK place on the new more powerful Superquadro? Rather than let that happen, Ducati should consider downsizing the new Superquadro 1199cc engine to 1000cc like all the other 4-cylinder Superbikes bikes so Ducati can race it unrestricted in WSBK and still blow everyone away on an equal playing field. Will there be a new 1000cc V-twin Superquadro 6th generation aluminum framed Superbike in Ducati's near future? Stay tuned...
Ducati's all new 1199 Panigale Superbike
Ducati premier it's much anticipated 5th generation Superbike model at EICMA and it proved to be even more than expected with its lightweight frame less monoque design, an all new and significantly more powerful SuperQuadro engine design, and full electronics from traction control and suspension adjustment, to fly-by-wire throttle, electronic shifter and even optional anti-lock brakes. This is the bike that is so technologically and engineering advanced it could put the now struggling Japanese motorcycle companies out of the sportbike business. Shades of what the Japanese did to the European bike companies 40 years ago....

The most high tech, most powerful twin-cylinder production engine on the planet is now an integral part of an innovative monocoque chassis that combine to deliver anastonishing 195hp from 164kg (361.5lb) of futuristic Italian thoroughbred. The highest production motorcycle power-to-weight and torque-to-weight ratios in the world are fitting trophies for the incredible results that Ducati have achieved. Bred for the track and trained for the road, priced at $17,995(USD) for the standard version, $22,995(USD) for the "S" version, $23,995(USD) for "S" version with ABS and $27,995(USD) for the Italian heritage-inspired Tricolore version, the new 1199 Panigale is a true revolution of the species destined to influence the entire sportbike environment. We're hoping the TriColore comes with the $3,499 Termignoni Titanium Racing Exhaust System in the crate to justify the $4,000 bump in price for more than just the paint job.
Complete Ducati 1199 Panigale Feature Coverage HERE
---
John Hopkins has Finger Partial Amputated
Team Suzuki Press Office, Jan 14th 2011 - Hopkins has undergone surgery to amputate the top of the middle finger on his right hand. Following numerous surgeries and complications after his crash at the Brno MotoGP event in 2011, the Crescent Suzuki World Superbike rider is now positive that, after yesterday's operation in California, it will not adversely affect his Championship challenge this year.
He visited his consultant on Thursday and was given a set of options, the best being to remove part of the finger up to the first knuckle. This allows Hopkins to start physiotherapy in 10-11 days time and then be back on a bike in just three weeks. Hopkins: "I went to see my doctor for a progress report and the news was not great. It's never good news when you have to lose a body part, but this was the best scenario all round because otherwise the situation could've dragged on for some time, with not necessarily a better result in the end.
"Apart from the actual pain of the surgery, I must say that it's feeling better already. I now have about 10 days when I cannot do any physio, but then I can start again. This is a bit of a setback, but really not too bad because I have been training and getting fit for some time now, so my base level is very good. I'll be able to train fully again soon and be able to get on a bike in three weeks, so I'm sure I'll be ok for our first tests in Australia.
"I know the bike well and I've raced at Phillip Island before, so at least I will not be starting from scratch. Our GSX-R1000 has a very good base setting and I am confident that we're not going to be struggling at the start. The level of competition is tough for sure, but I think we're going to be competitive right from the start."
---
Edelweiss Introduces new affordable Triumph Triday European Tours in June 2012
Dec 15th 2011 - Enjoy the world's largest gathering of Triumph motorcycles on the Tridays Tour Newchurch. The Triumph Tridays, the biggest Triumph motorcycle meeting in the world is thedestination for these tours. The town of Neukirchen in Austria even changes its name into Newchurch for this special event.
Edelweiss World Tours and Triumph Motorccyles have gotten together to offer motorcycle enthusiasts a 4-Choice range of very affordable tours to attend the world's largest gathering of Triumph enthusiasts called Triday at the town of Neukirchen in the Austrian Alps. The tour dates range between June 17th - 29th of 2012. Three of the Tours start at the Triumph Factory in Hincky, England, where you'll take a factory tour and pick up a new Triumph motorcycle before. From there you'll head for the English Channel, catch a ferry boat at Dover to Calais in France, then travel acrosscentral Europe through Belgiumm Germany, Austria and Switzerland. You can choose to end the tour at Neukirchen, or return back across the Alps and Europe on a different route to the Triumph factory in England.

Along the way Edelweis will provide a route Tour Guide for your group, the Channel ferry ride, overnight accomodations in comfortable hotels, and morning breakfasts. Tours are priced at US $630 for 4 days to $2,520 for the full 13 days, plus the rental motorcycle (a Triumph Tiger 800/XC with other models on request) cost of $2,210 delivered to tour start hotel and return at tour end hotel.

For complete information and to book your reservations visit the EdelweissBike.com website and select Tridays Tours Newchurch.
---
Fast Dates recommended Books and Videos
2011- 2012 Superbike Yearbook
The 2010 World Superbike Championship ended in victory for Italian rider Max Biaggi aboard and Italian motorcycle, the Aprilia. Now the 2011 championship is well under way with Carlos Checa and Ducati as the leaders and up to now unchallenged. Among the new aspects of this season there is the debut of another Italian rider, Marco Melandri on a Yamaha. The Superbike World Championship Official Book is now in its fourth year and, as always, aims to be the reference book of mass production-derived bikes. It is these machines that have, for many years, constituted the soul of motorcycle racing, uniting competition with a high technological content without ever overlooking their closeness to the normal road bikes. This is another book in the series that recounts the new world championship race-by-race, in particular through the spectacular pictures taken by Fabrizio Porrozzi, with precise text by his brother Claudio. As well as news of the maximum championship, the book also includes chapters on the other categories in the series, Supersport, Superstock 1000 and Superstock 600, which complete the packed program of the SBK World Championship.

A FastDates.com recommended must-have for any world superbike fan.

FASTEST MotoGP Racing Stars
FASTEST is a "maximum-speed, full-length film capturing the thrilling, and sometimes terrifying reality of MotoGP racing. From filmmaker Mark Neale ("Faster," "The Doctor, The Tornado and The Kentucky Kid."), along with award-winning producer Paul Taublieb, the film charts Valentino Rossi's quest for his eighth premier class championship as he battles back from a horrific, leg-shattering crash to take on a wave of ferociously fast young riders and the emerging stars of the sport, including Jorge Lorenzo, Ben Spies, Dani Pedrosa, Casey Stoner, as well as Marco Simoncelli, in whose memory FASTEST is now dedicated."

Unfortunately there is nothing new here for MotoGP fans if you have followed past MotoGP race coverage on TV, as the entire video is compromised of past official MotoGP TV coverage, with no original new film coverage by Neale and his crew. The only new content is Rossi driving his rental car around the track at Mugello as he talks about a few past race battles at the track, possibly a segment from a MotoGP pre-race show not broadcast in America. There are no direct interviews with any of the riders or discussions of their careers. Neale even admitted to us at a screening of Fastest that he has never met or interviewed Valentino Rossi, or the other riders, though this video supposedly focuses on their careers.

Production and story wise, the video is a mess with no real story line or script. It jumps back and forth between different race years and riders with little inside information, and in the middle it dumps in about 15 minutes of non-stop crash footage. We thought Neal's first movie Faster was worthless, and honestly Fastest isn't much better.
---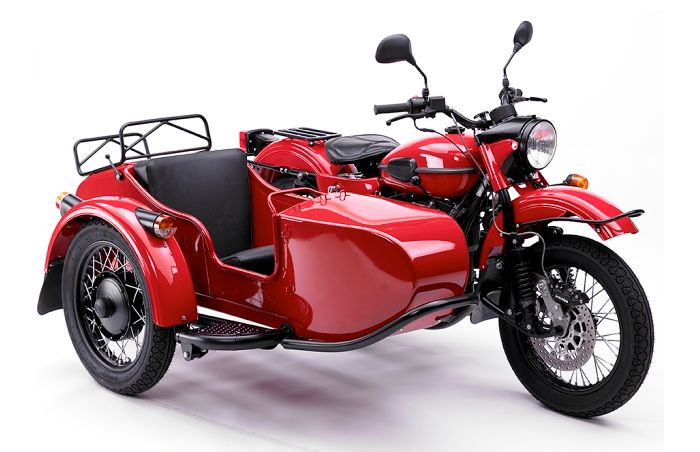 Above: Ural Sidecar models range in price from $9,995 to $14,995. Versions include Leading Link or "modern" telescopic tube front forks.
Ural Motorcycles expands dealer network, increases sales in 2011
January 10th 2011 - In a devistated economy where Japanese motorcycle manufacturers are on the verge of going out of business, no young new riders are coming into the sport, and the median age of new motocycle buyers is now passing age 50, the European motorcycle manufacturers are seeing a high growth in sales this past year and into 2012 by building products that aging baby boomers want. Case in example is the Russian made Ural based on a post war BMW design and updated with modern components like Brembo brakes, Keihin carburetors, Sachs suspension.
In 2011 Ural Motorcycles saw its unit sales increase by 39 percent in 2011 and welcomed 22 new dealers into its existing network, the company reports. The last year also saw the 70-year-old Russian builder of sidecar motorcycles highlighted in a New York Times feature, a Solo sT collaboration with bike builder James Hammarhead, being chosen for the Hammacher Schlemmer catalog, and seeing both Brad Pitt and Ewan McGregor add Urals to their garages. The company saw their the year-end release of the M70 anniversary-edition sell out in less than two weeks.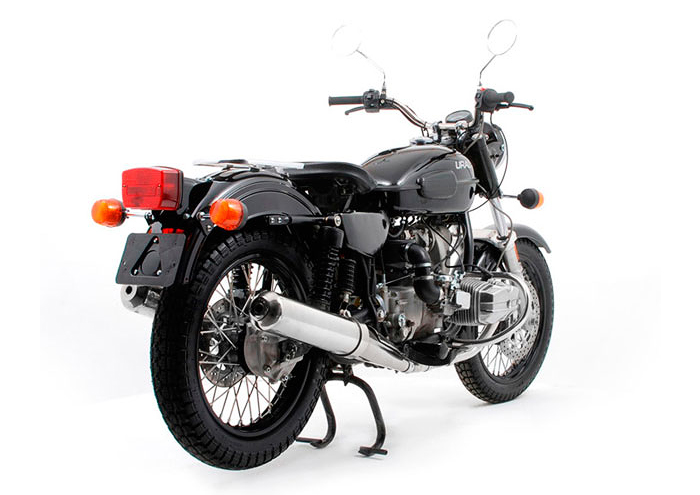 Above: The Ural Solo model without sidecar retals for just $6,995.
So why is a 70-year-old Russian company — one that still builds its motorcycles just east of Ural Mountains — experiencing such success in an otherwise quiet market? "Sidecar motorcycles are ideal for a wide range for applications, from adventure riding to daily commuting," says Ilya Khait, Ural CEO. "Being the only sidecar manufacturer in the world, Ural has experienced an increased demand from all age groups. Mature riders are interested in sidecars because of the added stability, and the unique opportunity to share the ride with their family members. The younger urban crowd is also getting into sidecars in their search for practical transportation and their desire for something unique — an experience and identity — they can associate with their own lifestyle."

With infrastructure paramount for a fast-growing company, Ural is carefully expanding across all fronts. To service an increasing customer base, standout 2011 new dealers – Leo's South, Kissell Motorsports, Santa Fe Motorsports, Philadelphia Cycle Center, San Diego BMW, Motorcycles of Charlotte and others -- will be joined by an additional 25 to 30 dealers in 2012.

Meanwhile, Ural's North American operation, located in Redmond, Wash., is moving to a larger facility to accommodate offices, parts and logistics departments. Additionally, Ural is pleased to announce the appointment of Chuck Schram, former dealer developer for Piaggio, to the position of director of dealer development, and Jon Bekefy — previously employed by Ducati and LeoVince — to the position of director of strategic marketing communications.

With new Urals, special projects, dealers and websites on the way, 2012 promises to continue the excitement and success of 2011 — and then some. For more information, visit www.imz-ural.com and join us at www.facebook.com/UralMotorcycles. For all inquiries, please email jon@imz-ural.com.
---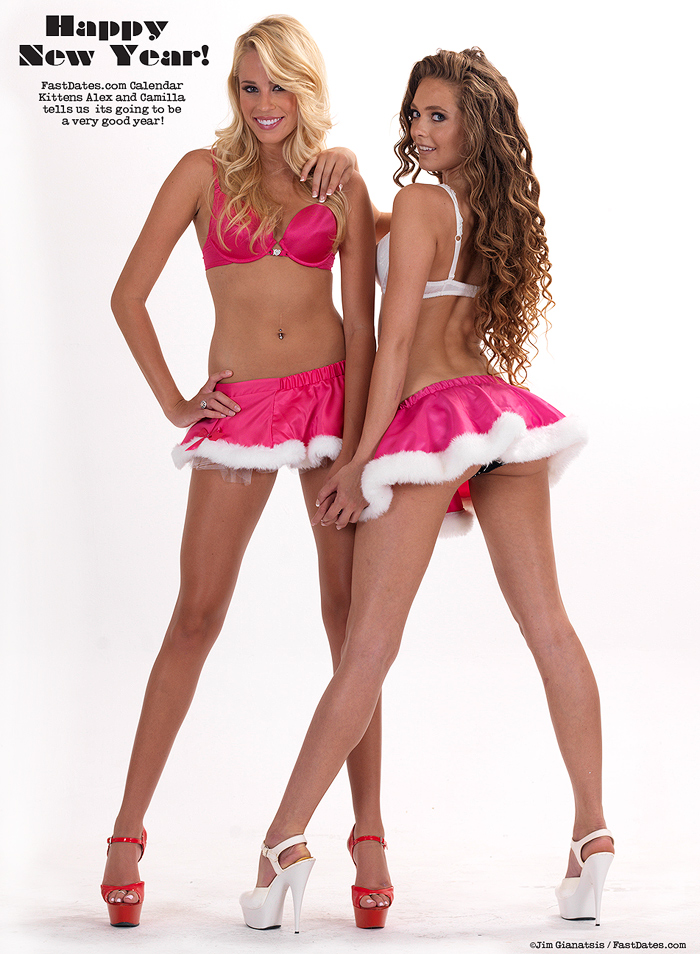 ---
There's more! Go to Pit Lane News Next Page

Also Visit: Fast Dates Calendar News • Iron & Lace Calendar News
Calendar Girl News • Meet the Models • Paddock Garage

MEMBERS CORNER! Calendar Kittens, Paddock Garage, Iron & Lace Garage





MotorcycleSuperstore.com
Some of our Calendar Kittens can also at Playboy's website...



FREE! New Met-Art Model Galley Updated Daily - Stop Back Each Day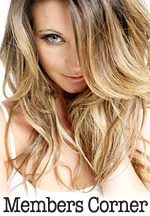 Hot Bikes, Sexy Kittens
Your Exclusive Grid Pass
also includes....
---
Order the New
2012 Calendars!
with FastDates.com Calendar Kitten, Ducati Corse Grid Girl
and Playboy Playmate
Heather Rae Young!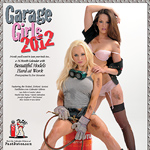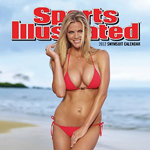 Click for even more Calendars!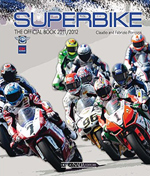 The Official SBK
2011-2012 Yearbook
These SBK Yearbooks are the Best Books Ever about World Superbike
They feature wesome color photography of the riders, bike and racing action. The feature a deailed revue of the past season in pictures and stactics, awith a detailed look at the bikes and riders.
Plus a technical look data all the bikes, a preview of the upcoming season's Championship!
We buy this every year ourselves and highly recommend it!
SBK 2011 Video Game
for PCs
---
Nicky Hayden Injured in Motocross Riding Accident
Thursday Dec 29 2011 - Nicky Hayden's winter vacation was marred on Tuesday, December 27, when he broke his left scapula and fractured two ribs while training near his home in Owensboro, Kentucky. Hayden was training at a private indoor flat track facility, riding a motorcycle for the first time since breaking his scaphoid at the Valencia Grand Prix on November 6. He underwent an X-ray and CAT scan on the same day he was injured, and he has since undergone an MRI. At the moment, there are no plans for surgery, but Hayden will have the scapula reassessed next week by Dr. Arthur Ting in Fremont, California, to see how his fracture is progressing. According to the healing process, the next few weeks will determine whether Hayden will take part in the first winter test session of 2012, which will begin on January 31 in Sepang, Malaysia.

"Obviously, injuries are never good," Hayden said, "but it's part of motorcycle racing. Just like at Valencia, it was kind of a freak accident. I was starting to train again, like I normally do during the winter, at a private track near my house. I came up behind another rider, and he went to move out of the way. I wasn't going that fast, but he clipped my front wheel and I went down and landed pretty hard on my left shoulder, and that was it. It's disappointing, but there's nothing to do about it but heal quickly. Anyway, this doesn't change my expectations for 2012 which, fortunately, is just around the corner."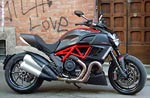 The Devil Made Us Do It!
Testing the Ducati Diavel in Italy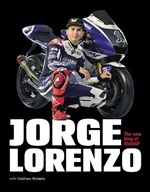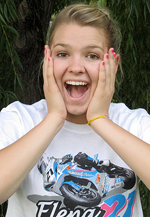 Roadracing's Fast Girl
Elena Myers Interview
Ben Bostrom Back with Jordan Suzuki in 2012
Team Suzuki Press Office - December 15. - Michael Jordan Motorsports' Ben Bostrom will be returning to the team for a second season to compete in the 2012 AMA Pro Racing National Guard Superbike championship on the Jordan Suzuki GSX-R1000.
Bostrom - the eldest of the Bostrom brothers - race to fifth place in 2011 AMA Superbike Championship where he earned multiple podiums.
Said Bostrom: "I feel so fortunate to return to the Jordan Motorsports team. Last year the team put a huge effort into changing the bike so we can start 2012 at the front and race for a Championship. I have a great crew, a great bike; and it's always an honour to ride for Michael Jordan. I look forward to paying them back next year with a lot of wins."
"There's something special about Ben," said Kreig Robinson, MJM's Vice President of Corporate Relations. "He has world-class talent and is an incredibly-intense athlete. Along with Ben's laser-focused dedication and our team's support, we envisage a successful 2012."
Sudco High Performance & OEM Replacement Parts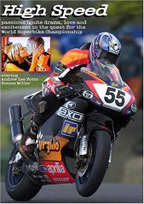 High Speed - the Movie
The best motorcycle racing movie ever made! Filmed on location at the World Superbike races , this an exciting romantic drama staring beautiful British actress Sienna Miller.
---
AMA Pro Racing and M1 PowerSports Announce Three Exciting New Events as part of 2012 AMA Pro Road Racing Schedule
DAYTONA BEACH, Fla. (December 2, 2011) - AMA Pro Racing will be working in conjunction with M1 PowerSports for promotion of three exciting new events as part of the 2012 AMA Pro Road Racing schedule. Each of the three events promoted by M1 PowerSports, formally known as M1 Entertainment, will be modeled after the highly successful AMA Pro Road Racing events that the group promoted and grew over a 10 year span at racetracks in the Southeast.

The original Big Kahuna events were known for delivering exceptional entertainment value alongside world-class racing by America's finest motorcycle road racing talent, and fans can expect that same Big Kahuna Show as M1 PowerSports returns to promoting motorcycle road racing with an expanded portfolio of AMA Pro Road Racing events in major Southeastern markets.

"M1 PowerSports is extremely excited to return to full time event promotion in 2012," said Cameron Gray, President of M1 PowerSports. "The Big Kahuna Nationals have a long and rich history in AMA Pro Racing and we are excited about our new relationship with the series. Promoting motorcycle road racing events is our passion and what we do best. We look forward to a long and fruitful relationship putting on some of the most thrilling racing events in the country."

"For much of the past three months, I have been and traveled with I-San, Danny Walker and Cameron back and forth across this country, and enjoyed every minute of it," said David Atlas, Chief Operating Officer of AMA Pro Racing. "I've gotten to know them well, and they and their staff at M1 PowerSports have proven that they know how to deliver entertainment value that goes perfectly hand-in-hand with the outstanding racing found at our events. The new events, which they will bring to our series in 2012, promise to be some of the most exciting stops on our schedule. I am so proud of their joining forces with us."

M1 PowerSports began promoting the Big Kahuna events at Road Atlanta as part of the 1998 AMA Pro Road Racing season and the series will make a return to the 2.55-mile circuit in the hills of Braselton, Ga. for the Big Kahuna Atlanta on the weekend of April 20 - 22, 2012. The track is located just 35 miles outside of Atlanta and has a rich history with AMA Pro Road Racing dating to back to Eddie Lawson's 1980 AMA Pro National Guard SuperBike victory. The series last raced at the facility in 2010, where fans witnessed Blake Young sweep the National Guard SuperBike doubleheader weekend in dramatic fashion.

"Road Atlanta has had a storied legacy of terrific top level professional two wheel racing over its 40+ years," said Geoff Lee, President of Road Atlanta. "We have been staying close with AMA Pro Racing in the hopes of being able to strike a relationship to bring their series back here soon. This could not possibly be a better way to do so. We, and our fans, are thrilled to have M1 PowerSports returning and bringing the Big Kahuna back to Road Atlanta where it began. With an event of this stature in place again we look forward to more great racing and adding many more years of 'legend and lore' to our motorcycle history at Road Atlanta."

AMA Pro Road Racing will head south after the New Jersey Motorsports Park round for the inaugural Big Kahuna Miami, scheduled for the weekend of September 21 - 23, 2012 at Homestead-Miami Speedway, which is located south of Miami in Homestead, Fla. As fall weather begins to draw in across the country, fans will find the Miami area a tropical oasis while being treated to an entertainment spectacle from M1 PowerSports and the stars of AMA Pro National Guard SuperBike, AMA Pro Daytona SportBike, AMA Pro Motorcycle-Superstore.com SuperSport and the AMA Pro Vance & Hinex XR1200 Series.

"We are thrilled to partner with M1 PowerSports to bring the AMA Pro Nationals to Homestead-Miami Speedway," said Speedway President Matthew Becherer. "Our track will be active more than 280 days in 2012, and this event - featuring the biggest motorcycle series in North America - is a great opportunity for South Florida."

Two weeks later, the AMA Pro Road Racing season will come to a close at America's newest racetrack, with the Big Kahuna New Orleans scheduled for the weekend of October 5 - 7, 2012 as the first professional motorsports event to be held at NOLA Motorsports Park. The track, which was designed by Alan Wilson, is located just 20 minutes from the historic French Quarter area in downtown New Orleans, La. The state-of-the-art facility features excellent areas for spectator viewing and is focused on making motorsports accessible to a broad range of enthusiasts across all facets of the motorsports community. AMA Pro Road Racing will hold the season-ending awards banquet in the New Orleans area on the Monday evening following the event.

"We are excited to be partnering with AMA Pro Racing and M1 PowerSports for our inaugural professional event," said Mitch Wright, General Manager of NOLA Motorsports Park. "M1 PowerSports has a proven track record of fun, fan-friendly motorcycle events and the riders in AMA Pro Road Racing put on an incredible show. New Orleans and NOLA Motorsports Park will provide the perfect place to cap off their season and have one heck of a party."

AMA Pro Road Racing competitors will have the opportunity to check out each of the new tracks before the respective event weekends in a set of official series tests. In an effort to reduce the costs associated with traveling to these tests, each will be held following an event in the same region. The test at Homestead-Miami Speedway will be scheduled for soon after the Daytona 200 event weekend and the NOLA Motorsports Park test will be held soon following the event at Barber Motorsports Park. Full details about the test events will be released at a later date.
Tickets for all Three 2012 Big Kahuna AMA Pro Road Racing Events are Now Available at M1 PowerSports' Online Store
A press release issued by M1 Powersports, promoters of the AMA Pro Road Racing Big Kahuna Events:

DENVER, Colo. (January 10, 2012) - M1 PowerSports is excited to announce that ticket packages, hospitality offerings and camping rates have been posted to all-new event pages on the M1 PowerSports website for the 2012 Big Kahuna Triple Crown. Each event page also includes information on military, college and group discount offers that are available for each of next season's Big Kahuna-themed AMA Pro Road Racing events, which will be held at Road Atlanta (April 20 - 22, 2012), Homestead-Miami Speedway (September 21 - 23, 2012) and NOLA Motorsports Park (October 5 - 7, 2012). Tickets start as low as $20, and every ticket includes free paddock access and car or motorcycle parking.

In addition to the previously announced single, 2-day and 3-day ticket packages that were available as part of the M1 PowerSports' Sweet Elf'n Deal, fans can now purchase the Big Kahuna Triple Crown Pass, which includes admission to all three 2012 Big Kahuna events, plus VIP parking, official event programs and a special Big Kahuna souvenir from each event.

Fans that want to get in on the action can pick up parade lap passes or lock in tent and RV camping spots, and for those that want to get the absolute most out of their at-track experience, several exclusive hospitality experiences are available. The high-end Big Kahuna Pit Box Suites and Big Kahuna Event Center Suites will be offered exclusively at Homestead-Miami Speedway and NOLA Motorsports Park, respectively, while the Big Kahuna Cabana Pass - an all-new cost-effective ticket and hospitality package - will be available at each event.

The Big Kahuna Cabana Pass includes admission for all three days of on-track activity, free paddock access, VIP parking (where available) and a copy of the official event program. In a special hospitality area reserved exclusively for Big Kahuna Cabana Pass holders, fans can catch every second of racing action on closed-circuit televisions while enjoying snacks and appetizers. Complimentary beverages, including bottled water, lemonade, iced tea and energy drinks, will be offered alongside a cash bar serving beer, wine and soda. The family-friendly environment is something the entire family will enjoy, and reduced Cabana Pass prices are available for Little Kahunas (children aged 5 - 12). There are only a limited number of Cabana Pass tickets available for each round, so act fast to reserve your spot by heading to www.m1powersports.com today.

For tickets and information about the Big Kahuna Atlanta, scheduled for April 20 - 22, 2012 at Braselton, Ga.'s Road Atlanta, visit http://www.m1powersports.com/big-kahuna-atlanta.

For tickets and information about the Big Kahuna Miami, scheduled for September 21 - 23, 2012 at Homestead-Miami Speedway in Homestead, Fla., visit http://www.m1powersports.com/big-kahuna-miami.

For tickets and information about the Big Kahuna New Orleans, scheduled for October 5 - 7, 2012 as the first professional motorsports event at NOLA Motorsports Park in New Orleans, La., visit http://www.m1powersports.com/big-kahuna-new-orleans.
About M1 PowerSports, formerly M1 Entertainment:
A Denver-based company, M1 PowerSports has been working in motorsports for over 16 years. Originally spawned from Daniels Corporation under the name FAST, the fledgling company was heavily involved in television production for car and motorcycle racing. With the birth of Speedvision, FAST morphed into Race Promotion Management (RPM) and is now operating as M1 PowerSports with many of the same staff still in place. We still sell advertising for Speed, sell merchandise under the brand Moto 1 and promote our own events, keeping us busy year-round! For more information, please call 303-377-3278 or email info@m1powersports.com
Complete 2012 AMA Pro Road Racing Schedule:

March 15 - 17, 2012
Daytona 200
Daytona International Speedway
Daytona Beach, Fla.

April 20 - 22, 2012*
Road Atlanta
Braselton, Ga.

May 4 - 6, 2012
Infineon Raceway
Sonoma, Calif.

May 26 - 28, 2012
Miller Motorsports Park
Tooele, Utah

June 1 - 3, 2012
Road America
Elkhart Lake, Wis.

June 22 - 24, 2012
Barber Motorsports Park
Birmingham, Ala.

July 13 - 15, 2012
Mid-Ohio Sports Car Course
Lexington, Ohio

July 27 - 29, 2012
Mazda Raceway Laguna Seca
Monterey, Calif.

September 7 - 9, 2012
New Jersey Motorsports Park
Millville, N.J.

September 21 - 23, 2012*
Homestead-Miami Speedway
Homestead, Fla.

October 5 - 7, 2012*
NOLA Motorsports Park
New Orleans, La.

* Events promoted by M1 PowerSports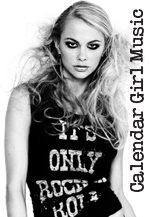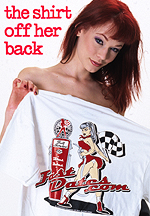 Order the Official
FastDates.com &
LA Calendar Bike Show
T-Shirts!
---
Ride with Troy Bayliss in 2012 on the new 1199 Ducati Panigale Superbike at a legenday Italian race track
Tuesday, Dec 27th - We told you about our incredible race track expereiince with 3-time Wold Championion Troy Bayliis at Imole this past year -

DRE Troy Bayliss Racing Academy - Exclusive First Test at 180mph!

Now you too can experience it....
Ducati is again offering its Ducati Riding Experience riding courses, including what is surely the ultimate experience for any sports bike fan, riding the new 1199 superbike around one of the great Italian race circuits under the eye of superbike champion Troy Bayliss.
The courses are on Ducatis and are for all levels of riding ability from beginners upwards, starting out on the Monster 796.
Prices range from 450 euros up to 2100 euros for an 1199 at the Troy Bayliss Academy, and the circuits used include Imola, Mugello, Misano and Monza.
The cost includes the bike and fuel, while riding equipment can be rented if you don't have your own. However, you do need to arrange flights and accommodation. Complete information on Ducati.com