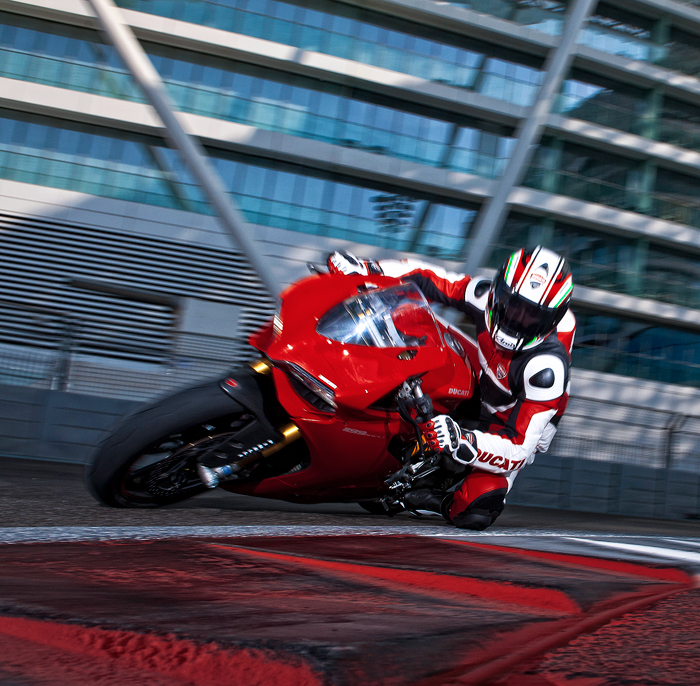 On track action with the new 1199S at the Yas Marina Circuit is like a virtual reality gamer experience.
World Press Launch Track Ride
Ducati 1199S Panigale Superbike
Excerpted from the upcoming new book The Ducati Corse World Superbikes by Alan Cathcart and Jim Gianatsis
Bottom line first. After spending a complete day riding Ducati's radical new 1199 Panigale around the sun-drenched 5.50km Yas Marina Formula 1 circuit in Abu Dhabi – the venue for the world press launch, and a sort of modern Arabian version of the Monaco GP track, lined by six-star hotels and glitzy high-rises, as well as guard rails and concrete walls protected for us by airfence – it's hard not to conclude the Italian manufacturer hasn't only reinvented the twin-cylinder motorcycle by endowing it with technology worthy of a MotoGP bike, it's also gone and shot everything else in the sportbike marketplace clean out of the water. This is the new benchmark for the Superbike category. Forza Italia!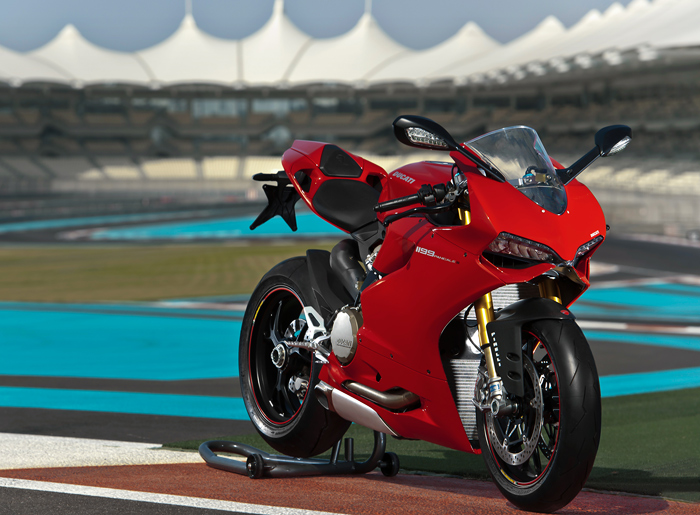 00
As soon as you throw a leg over the Panigale, you realize how different it is from all Ducati V-twin Superbikes built over the past 25 years, since the first 851 desmoquattro was concocted back in 1977. It's small, but spacious – a contradiction in terms whose less stretched-out, more snug riding position has you sitting 30mm further forward than before, albeit with a 5mm taller height for a seat whose being narrower at the front makes it accessible for shorter riders, but with 10mm higher and 16mm wider handlebars, and well-placed footrests which aren't too high or set too far back, yet deliver all the ground clearance you can use. The result of all this is that the new Ducati feels lower and more compact, even comfortable, with less weight on your arms and shoulders which makes it less tiring to ride hard – though the tiny screen isn't very aerodynamic, and you must be prepared for your head and shoulders to be buffeted around at the very high speeds this bright red rocketship is capable of. But a key element in that user-friendliness is the single greatest handling advantage of the new bike, the fact that it's a massive 10kg lighter than its old-style 1198 predecessor, according to Ducati, with the centre of gravity lower down, too. This means it's much less physical to change direction with than the old one, so attacking Yas Marina's succession of chicanes and twisting turns was a lot easier, aided by the extremely precise steering – get the electronics dialled in right, of which more later, and it's pinpoint accurate even at high speeds. Yet it steers so sweetly in spite of the fat 200/55-17 Pirelli Diablo Supercorsa SP rear tyre, which gives a welcome larger contact patch to lay the 25bhp extra horsepower which Ducati says the Panigale produces compared to last year's bike – and I believe them – to the ground. On other bikes I've ridden with this big a rear tyre fitted, it heavies up the steering quite noticeably, but not on the Panigale.
You can keep up turn speed better not just because the front Pirelli seems glued to the tarmac, giving a great sense of confidence, but also because you can just flick the new Ducati weighing an impressive 164kg dry from side to side, rather than having to heave it around like you did before. And no – doing so didn't betray any of the vague front end feeling or wheel chatter that Ducati's MotoGP star, a certain Rossi V., complained about last season with his Desmosedici 800 equipped with the same monocoque chassis as the company's new Superbike. But that was probably because of the hyper-stiff Bridgestone MotoGP control tyres Rossi has to run, whereas on the Panigale there's good feedback from the front World Superbike-developed Pirelli, especially if you trailbrake into a turn. Finish your braking early so there's less weight transfer onto the tyre, and you don't get quite the same sense of communication you had on the old bike – so brake later, harder, deeper, and you'll get the feeling you're looking for, as well as noticing how well the Panigale holds a tight line in turns. The default suspension settings Ducati had dialed in for the Yas Marina track were a little on the stiff side for such a smooth F1-friendly surface – the bike will respond well to customers having the patience to find a softer, slightly more compliant setting for the electronically-adjusted damping on the Öhlins suspension fitted to the 1199S test bikes we were riding, which were also fitted with ABS, and the ultra lightweight Marchesini forged aluminium wheels that also played a part in lightening the handling from side to side.
That lighter weight is a crucial factor in endowing the Panigale with truly eye-popping acceleration for any bike, not by just twin-cylinder standards, thanks to the deeply impressive performance of the radically engineered ultra short-stroke Superquadro engine, as well as the huge range of World Superbike and MotoGP-developed electronic rider aids included as standard on the bike. However, these need to be carefully tailored to suit each person's riding tastes and experience – so, for example, the EBC/Engine Brake Control programme on its default Level 3 setting initially had me, and the relatively few other journalists at the launch used to riding big twins hard, missing the entry apexes of turns as the engine pushed you on past them, thanks to engine braking being reduced. Switching it to the minimum Level 1 fixed that – but also meant there was still no risk of chattering the rear wheel on the overrun, especially with help from the effective Ducati slipper clutch. That's just one example, but there are lots more in a high-tech piece of hardware that's just bristling with mechanical innovation, and leading edge software technology which you do however need to take time to tailor to your own needs.
Still, this is the first volume production Ducati model with a full ride by wire throttle, even if the factory Superbikes have had it for the past three years, as a useful testbed for dialing it in right on the Panigale, and the three different riding modes, Race, Sport and Rain are each configured to incorporate pre-programmed (but adjustable) settings for the several other electronic rider aids interacting with each other. Mapping this motorcycle's many such programmes was not the work of an instant, and Panigale punters will need lots of time and plenty of experimentation to shake up the right cocktail of electronic settings to help them to get the most out of the bike's potential, which is truly enormous. Continued....
For More Go to: Ducati 1199 Panigale Introduction & Specifications
---
Saltarelli Collection of 100 Exotic Ducati auctioned at Monaco
RM Auctions announces the consignment of an important single-owner collection of 100 significant Ducati motorcycles to its 2012 Monaco sale at the Grimaldi Forum. The presentation of the renowned Saltarelli Collection will see RM's highly-anticipated Monaco auction extended to two-days on May 11-12th 2012 coinciding with the 8th Grand Prix de Monaco Historique. , with the motorcycles magnificently complementing the roster of blue-chip automobiles.

In addition to the Saltarelli Collection, RM Auctions is delighted to announce the presence of the Ducati Factory and Museum at the Monaco auction along with the sale of some fantastic ex-Works racing machines, sourced directly from the Ducati Corse racing department. Ducati will also offer a fascinating collection of memorabilia directly from the factory.

"We are honoured to have been entrusted by Mr. Saltarelli to offer his exceptional collection at our upcoming Monaco sale," says Max Girardo, managing director at RM Europe. "The ability to announce the presence of the Ducati Factory at the sale with the inclusion of some wonderful ex-Works race bikes, makes the Monaco auction a truly once in a lifetime opportunity for Ducati collectors and enthusiasts. We are thrilled to have this opportunity to work with Ithe Ducati Factory as we continue to align ourselves with the world's leading brands."

CEO and President of Ducati Motor Holding, Gabriele Del Torchio said: "We are delighted that an auction house as prestigious as RM Auctions will be offering the Saltarelli collection of historic Ducati motorcycles and I am proud to complement the event by offering some very special motorcycles from our Ducati Corse racing department. This incredible sale will enable passionate bidders to take ownership of unique pieces of Ducati history, from the Ducati Cucciolo to a Ducati Desmosedici MotoGP machine."

Carlo Saltarelli is an ex-Ducati factory test rider, racer and dealer, who carefully amassed his incredible collection of bikes over the past 30 years of his amazing career. Of the stunning 100 motorcycles offered 'without reserve' are several race machines worthy of specific attention. The highlight of the collection, and a lot that will undoubtedly attract strong interest from discerning bike collectors, is the 1970 Ex-Works Ducati 450 Desmo "Corsa", a bike presented in the Ducati Museum book and a feature display at the Ducati museum in Bologna in recent years.


The Saltarelli Collection also features a beautiful 1990 Ex-Works Ducati 888 SBK, ridden in period by Giancarlo Falappa. A factory-raced 888 is a rare bike indeed, and this example represents a not-to-be-missed ownership opportunity. Other significant lots include a brace of 750SS race bikes from the 1970s including an ex-factory 1973/4 Ducati 750SS, Race Number 1, ridden in 1975 works rider Franco Uncini, and a 1974 Ducati 750SS, Race Number 23, which also boasts an illustrious racing history, having scored a number of victories and podium finishes during the 1974 and 1975 seasons, often in the hands of Carlo Saltarelli himself.

Other significant lots include:
1956 Ducati 125 Moto Giro F3, an original factory-built privateer racing machine
1979 Ducati 860 Mike Hailwood Replica Series 1, an original, un-restored and desirable Series 1 Mike Hailwood Replica
2000 Ducati MH900E, a delivery mileage ex Motorshow machine, previously displayed at the Ducati factory
1970 Ducati 450 Desmo Scrambler, an original, un-restored and very desirable Desmo Scrambler finished in yellow
1997 Ex Team Gio.Ca.Moto Ducati 748R, a stunning ex-Team Gio.Ca.Moto racing 748 in yellow livery
An iconic 1970 Ducati 250 Desmo "Silver Shotgun"
For further information, full event details or to discuss consignment opportunities for RM's 2012 Monaco sale, contact RM's London office on +44 20 7851 7070 or visit www.rmauctions.com.

The Story of Carlo Saltarelli
Born in Ostra, Italy in 1949, Carlo Saltarelli is a life-long motorcycle enthusiast. He began his career working for a Ducati dealer at 16 years of age, about the same time as he purchased his first bike, a 125 Sport. His ability both mechanically and as a rider was quickly recognized and proven, and in the early 1970s, he purchased the shop where he had worked and learned his trade. In 1971, he purchased an orange Ducati 750S and, in 1972, turned his hand to racing.

The Ducati factory was so impressed with his riding that they asked him to become an official test rider for their new road machines. He quickly progressed to a race team test rider, and in 1974 he established Team Saltarelli until he retired from racing in 1980. His impressive collection of Ducatis was carefully amassed over the past three decades and represents the whole story of Ducati motorcycles, including road and racing machines. Auction details on the RM WEBSITE
---
Fast Dates World Superbike Calendar Kitten Rhian Sugden gets Ballsy!
Were glad to see our sexy British FastDates.com Calendar Kitten is really looking out for us guys. Rhian was our featured Calendar Kitten at the 2007 Brands Hatch World Superbike round whaere we photographed the 2009 Fast Dates Calendar. For more pictures of Rhina visit Meet the Models and visit her nude photo galley in Members Corner.
---
2012 AMA Pro National Guard SuperBike & Season Opening
Daytona 200 Week Preview at Historic Daytona International Speedway

DAYTONA BEACH, Fla. March 12, 2012 - AMA Pro Road Racing's 2012 season will begin Thursday, March 15, 2012 at 10:15 a.m., when 25 AMA Pro National Guard SuperBike entries will take to Daytona International Speedway's 2.91-mile short course for the first practice session of the 2012 DAYTONA® 200 Week road racing spectacular. The National Guard SuperBike division will be featured in a doubleheader format with race finals scheduled for Friday, March 16 at 4:00 p.m. and Saturday, March 17 at 11:00 a.m. local time.

For the 2012 season, two-time and defending National Guard SuperBike Champion Josh Hayes will once again pilot the No. 1 Monster Energy Graves Yamaha R1 and the Mississippi native is still looking to claim his first SuperBike win at Daytona International Speedway. Hayes, who earned an AMA Superstock win at Daytona in 1999, took home podiums in both of last year's thrilling finals following race-long battles with eventual-victor Blake Young (No. 79 Yoshimura Racing Suzuki GSX-R1000). Though Hayes won the championship battle, the races at Daytona foreshadowed the intensity of the competition that would ensue between the two until the final lap of the 2011 season.

The Michael Jordan Motorsports team is always a threat at Daytona and one to watch for this weekend as they return to field the No. 23 Jordan Suzuki GSX-R1000 of Ben Bostrom and No. 54 National Guard Jordan Suzuki GSX-R1000 of Roger Hayden. The team took home both SuperBike wins at Daytona International Speedway in 2010 and with at least one full season of development between each rider and their respective crews, this is one team that is guaranteed to be a threat.

Both Hayes and Young are joined by new teammates for the 2012 season. Chris Clark (No. 6 Yoshimura Racing Suzuki GSX-R1000) will join Young on the Yoshimura Racing squad in 2012. Clark is making an equipment change to Suzuki after racing aboard Yamahas for the past two seasons, but the 2008 AMA Sports Road Race Horizon Award recipient has shown that he can adapt quickly by posting competitive times in off-season testing aboard the marque's flagship production machine. Hayes will be joined by Josh Herrin (No. 2 Monster Energy Graves Yamaha R1), who steps up to National Guard SuperBike following three stellar seasons in AMA Pro GoPro Daytona SportBike where the 21-year-old finished in the Top 10 in 41 of 50 starts, amassing 14 wins, including victory in the 2010 DAYTONA® 200, along the way.

Herrin isn't the only GoPro Daytona SportBike standout that will be ascending the ranks in 2012, as two-time Daytona SportBike Champion Danny Eslick joins Erik Buell Racing to contest National Guard SuperBike aboard the team's No. 69 Team Hero EBR 1190RS entry alongside veteran SuperBike rider Geoff May (No. 99 Team AMSOIL/Hero EBR 1190RS). Erik Buell and Eslick have already proven to be a winning combination; the Oklahoma native took home the inaugural Daytona SportBike Rider Championship in 2009 aboard the Buell 1125R. With support from Hero MotoCorp and AMSOIL, the Erik Buell Racing team will represent the American brand in strong fashion with a full-season, two-rider team.

Another proven rider-manufacturer combination teaming up for 2012 National Guard SuperBike competition is the full-season realignment of Chris Fillmore and KTM. In 2011, Fillmore earned a seventh-place finish aboard the KTM RC8R in his debut National Guard SuperBike weekend, and the 2011 AMA Pro Vance & Hines XR1200 Series Champion returns to SuperBike to pilot the No. 11 KTM/HMC Racing KTM RC8R entry in 2012. With Fillmore's successful history of racing with HMC Racing in the AMA Pro Supermoto championship aboard KTM machinery, it's likely that this camp will enjoy quick success.

Steve Rapp is entered on the No. 15 Motorcycle-Superstore.com/Big Kahuna/LeoVince Attack Kawasaki ZX-10 in 2012 with support from several prominent partners including M1 PowerSports, promoters of the 2012 Big Kahuna Triple Crown. The Californian came out victorious aboard a Kawasaki at Daytona in the 2007 contest of the DAYTONA® 200 and the Big Kahuna-branded Attack Performance bike is likely to be a rocket right out of the gate this year.

The entries of Larry Pegram (No. 72 Foremost Insurance/Pegram Racing BMW S1000RR), Jake Holden (No. 59 EvanSteelPerformance.com BMW S1000RR) and Eric Pinson (No. 41 Team Go41 Pin It Son Racing BMW S1000RR), bring the tally of manufacturers represented in the SuperBike field at Daytona to six.

Robertino Pietri returns to AMA Pro Road Racing after two seasons of Moto2 competition, racing in National Guard SuperBike aboard the No. 3 Team Venezuela Suzuki GSX-R1000. The second-generation road racer earned a season-best finish of fifth place in GoPro Daytona SportBike at Mazda Raceway Laguna Seca during his last season with AMA Pro, and the Venezuelan-native will be doing double-duty upon his return this weekend, racing in both the DAYTONA® 200 and the SuperBike doubleheader.

Following a year interrupted by a mid-season injury, a healthy Chris Ulrich is back to pilot the No. 18 M4 Broaster Chicken Suzuki GSX-R1000. Ulrich is always strong at Daytona, earning season-best finishes of ninth place and sixth place at Daytona International Speedway in the 2011 and 2010 SuperBike seasons, respectively.

Taylor Knapp is back in National Guard SuperBike, entered on the No. 44 Riders Discount Vesrah Suzuki Team Suzuki GSX-R1000. Knapp's last full season of National Guard SuperBike competition was 2010, and his late-season surge resulted in three top-five finishes.

Aussie Dave Racing returns with a new sponsor to field a three-rider team in 2012, including David Anthony (No. 25 Kneedraggers.com/ Motul/Fly Racing Suzuki GSX-R1000), Jordan Burgess (No. 33 Kneedraggers.com/ Motul/Fly Racing Suzuki GSX-R1000) and Johnny Rock Page (No. 269 Kneedraggers.com/ Motul/Fly Racing Suzuki GSX-R1000).

Qualifying for National Guard SuperBike grid positions will take place in two sessions, Thursday afternoon at 2:45 p.m. and Friday morning at 10:35 a.m. The first 15-lap round of the weekend's National Guard SuperBike doubleheader will close out Friday's on-track activity at 4:00 p.m. local time, followed by National Guard SuperBike Race 2 on Saturday morning at 11:00 a.m. local time.
The two National Guard SuperBike race finals will be televised on SPEED in a set of same-weekend broadcasts that will bookend the airing of the 71st running of the DAYTONA® 200. National Guard SuperBike Race 1 is scheduled to air Saturday, March 17, 2012 at 1:30 p.m. ET (10:30 a.m. PT) and the National Guard SuperBike Race 2 broadcast will begin at 5:00 p.m. ET (2:00 p.m. PT).

AMA Pro Fan Walk sessions will take place on two occasions over the race weekend, during which fans will be able to circulate on pit lane to visit with their favorite riders and teams from AMA Pro National Guard SuperBike, AMA Pro GoPro Daytona SportBike, AMA Pro Motorcycle-Superstore.com SuperSport and the AMA Pro Vance & Hines XR1200 Series. There will be a host of additional fan-specific activities and events during the DAYTONA® 200 Week at Daytona International Speedway, including demo rides, vendor offerings at the Daytona Motorcycle Marketplace and live entertainment, games and bikini contests at Thunder Alley. Another experience not to miss is the seventh-annual "Spring Dash Around Daytona" - the chance to take two laps around Daytona International Speedway's 3.56-mile road course on Saturday, March 17 immediately after the DAYTONA® 200.

Live Timing & Scoring of all on-track sessions will be available at http://live.amaproracing.com/rr/. Between the races, stay connected with AMA Pro Road Racing at www.twitter.com/AMAProSBK and www.facebook.com/AMAProRoadRacing; keep up with Daytona International Speedway via Twitter (www.twitter.com/DISupdates) and Facebook (www.facebook.com/DaytonaInternationalSpeedway).

AMA Pro Racing and SPEED™ Release Broadcast Schedule for
AMA Pro Road Racing's 2012 Season-Opening DAYTONA 200
DAYTONA BEACH, Fla.,March 6th 2012 - SPEED, the nation's first and only cable television network dedicated to automotive and motorcycle racing, performance and lifestyle, will once again serve as AMA Pro Road Racing's broadcast partner in 2012. Fans of AMA Pro can tune in to SPEED on Saturday, March 17, 2012 beginning at 1:30 p.m. ET/10:30 a.m. PT to catch all of the AMA Pro Road Racing action from the season-opening DAYTONA® 200 Week at Daytona International Speedway in a set of back-to-back broadcasts.
SPEED's coverage of AMA Pro Road Racing at Daytona International Speedway will begin with: AMA Pro National Guard SuperBike Race 1, scheduled to air in a one-hour program on Saturday, March 17 at 1:30 p.m. ET/10:30 a.m. PT. At 2:30 p.m. ET/11:30 a.m. PT, viewers can catch the stars of the AMA Pro GoPro Daytona SportBike division as they compete in the 71st running of America's most historic motorcycle endurance race, the 2012 DAYTONA® 200.

Following the two-and-a-half hour DAYTONA 200® broadcast, coverage of Saturday's National Guard SuperBike Race 2 is scheduled to begin at 5:00 p.m. ET/2:00 p.m. PT.
Highlights of the AMA Pro Motorcycle-Superstore.com SuperSport and AMA Pro Vance & Hines XR1200 Series races from Daytona will be included in the SPEED broadcasts and also available live on SPEED2, an online-only racing network located at http://www.speed2.com featuring exclusive and same-day delay racing events, on-demand international motor sports content, as well as automotive and motorcycle enthusiast programming.
Friday's Vance & Hines XR1200 Series race and Motorcycle-Superstore.com SuperSport Race 1 can be viewed live on SPEED2 starting at 2:10 p.m. ET/11:10 a.m. PT, and before tuning to SPEED on Saturday, fans can log back into SPEED2 for a live online broadcast of the final SuperSport race, scheduled for 9:55 a.m. ET/ 6:55 a.m. PT.
The SPEED on-air team for AMA Pro Road Racing will include veteran motorcycle broadcaster Leigh Diffey providing play-by-play, with AMA Motorcycle Hall-of-Fame rider and five-time DAYTONA 200 winner Scott Russell joining him in the booth for analysis. Longtime SPEED reporter and host Greg White will provide reports from the pits.
The 2012 AMA Pro Road Racing season will kick off with the historic DAYTONA® 200 Week, scheduled for March 15 - 17, 2012 at Daytona International Speedway. For tickets, please visit http://www.daytonainternationalspeedway.com.
---
Order Advance Calendar Bike Show Tickets Now!
---
There's more! Go to Pit Lane News Previous Week

Also Visit: Fast Dates Calendar News • Iron & Lace Calendar News
Calendar Girl News • Meet the Models • Paddock Garage

MEMBERS CORNER! Calendar Kittens, Paddock Garage, Iron & Lace Garage





MotorcycleSuperstore.com
Some of our Calendar Kittens can also at Playboy's website...



FREE! New Met-Art Model Galley Updated Daily - Stop Back Each Day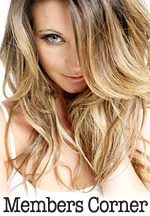 Hot Bikes, Sexy Kittens
Your Exclusive Grid Pass
also includes....
---
Order the New
2012 Calendars!
with FastDates.com Calendar Kitten, Ducati Corse Grid Girl
and Playboy Playmate
Heather Rae Young!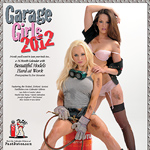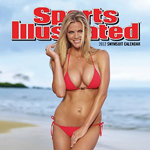 Click for even more Calendars!
---
Audi to buy Ducati?
By Georg Kacher
Motor Industry
12 March 2012 - Audi has struck an exclusive deal giving it first rights to buy Italian superbike manufacturer Ducati, CAR can reveal.
The exclusivity deal gives Audi until mid April when the deal will likely be finalised, according to high-ranking sources contacted by CAR.
Ducati's liabilities are around €200 million [earlier report said €800 million, this has been corrected], and our sources suggest the total purchase price is about €250m-€300m.
This is a bold move by Audi, which sees the long-term advantage in moving into two wheels as well as four.
Why is Audi buying Ducati?
It's all part of Project Eagle, another brainchild of Volkswagen group scion Ferdinand Piech. He has been eyeing up the opportunity of buying a prestigious motorcycle brand for some time, and considered reviving Horex, a German motorbike firm which made single- and twin-cylinder bikes from 1936 to 1956.
But Horex doesn't have enough brand recognition, so when Bologna-based Ducati came up for sale the VW Group paid close attention. Especially since Mercedes-Benz recently entered into a cross-promotional deal with Ducati.
Ducati, which makes around 40,000 motorcycles a year, is on the market since its debt burden is reportedly higher than its revenues.
Who else might buy Ducati?
India's Mahindra and Hero, Daimler and Volkswagen are said to be among the leading suitors, but CAR can reveal that Audi has struck an exclusivity deal giving it first dibs on Ducati.
A small team of advisors has been formed in Ingolstadt under the Project Eagle name and they're currently doing due diligence on the Ducati deal. According to our insiders, there is no way Audi will pay telephone numbers for Ducati. Instead, the Germans will probably put no more than €50m to €100m on the table - but absorb the new partner's substantial liabilities.
Ducati chairman Andrea Bonomi has in the past pointed out that he views 'Ducati as the two-wheel equivalent of Audi', a perception Ferdinand Piech would likely agree with. In 2008, Piech said it was a mistake not to have bought Ducati when the company was on the brink of brankruptcy before. Four years later, Volkswagen is now closer then ever to making the chairman's vision complete.
But first of all, the Audi delegation must take a deep dive into the Ducati R&D department and check out the Borgo Panigale production facility. After all, it takes more than a strong name to make Project Eagle fly.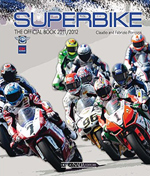 The Official SBK
2011-2012 Yearbook
These SBK Yearbooks are the Best Books Ever about World Superbike
They feature wesome color photography of the riders, bike and racing action. The feature a deailed revue of the past season in pictures and stactics, awith a detailed look at the bikes and riders.
Plus a technical look data all the bikes, a preview of the upcoming season's Championship!
We buy this every year ourselves and highly recommend it!
SBK 2011 Video Game
---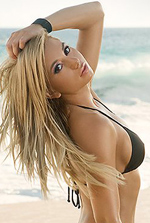 Meet 2012 Calendar Kitten
Sara Balint
Ducati 1199 Panigale
No Frame vs MotoGP Bike Frame Updates
The latest scuttlebutt regarding why Ducati's MotoGP bike did not work well in it's frameless configuration last season for Valentino Rossi (and hence the switch back to an all-new aluminum frame Ducati GP12 bike this season for Rossi and Hayden - while all the world press is praising the new frameless 1199 Panigale at the recent track test in Abu Dhabi - the problem seems to be the Bridgestone Control tires being used in MotoGP which just have too stiff a sidewall and don't feed back enough compliance to the bike and its suspension. The production frameless 1199 Superbike, on the other hand, works just fine with Pirelli tires in Production, Superstock and World Superbike spec tire construction.
As a hard core Ducati enthusiast whop owns and rides all the Ducati Superbike models, I was waiting for the new generations bike's usual 2nd year release of an R model with special bits like Titanium Rods in the engine and an adjustable steering head as Ducati normally homologates for World Superbike.
But word right now is the new more powerful and better handling 1199 Panigale is so completive in stock form it just doesn't need an R version to be more competitive, especially with the current engine intake restrictors and weight ballast added to the current 1198 model being raced by Checa and the boys.
However, there is said to be coming a "Superstock Kit" with no details on what it might contain. We hope it does contain an adjustable steering head for a quicker 23.5° steering angle. Plus for the World Superbike class the bike will want 2-3 points higher compression than the stock 12.5:1 pistons because they can run higher octane race gas. - Jim Gianatsis
Valentino Rossi undergoes successful operation to remove rod from right leg
Feb 6th, 2012 - Valentino Rossi underwent a small operation this morning at Cattolica's Cervesi hospital to remove the rod that was inserted in his right tibia following his practice crash at the 2010 Mugello GP. The injury is now completely healed.
The operation went well, and the Ducati Team rider will be ready for the second test in Malaysia, scheduled for February 28 to March 1.
Nicky Hayden back home following successful surgery
On Monday, February 5, Nicky Hayden underwent successful arthroscopic surgery on the right shoulder that he had injured in late December. During the procedure, which was carried out in Fremont, California, and which lasted approximately 40 minutes, Dr Arthur Ting discovered and repaired a tear in the labrum. Yesterday's post-operation appointment confirmed that the surgery was successful, and the Ducati Team rider returned home to begin his recovery. If the convalescence proceeds as hoped, Hayden should be able to take part in the next winter test at Sepang, February 28-March 1.

"It's a setback, but all things considered, I'm pretty happy with how things went," Hayden said. "It's good that it was possible to do everything by 'scope, and the pain's not too bad. The problem should be fixed now, and I look forward to being able to help out the team as soon as possible."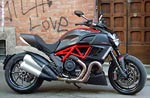 The Devil Made Us Do It!
Testing the Ducati Diavel in Italy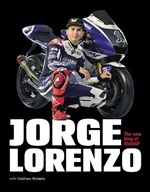 Sudco High Performance & OEM Replacement Parts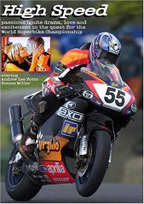 High Speed - the Movie
The best motorcycle racing movie ever made! Filmed on location at the World Superbike races , this an exciting romantic drama staring beautiful British actress Sienna Miller.
---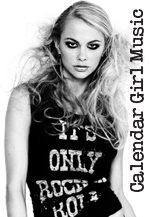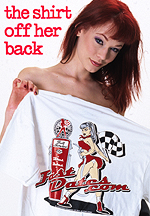 Order the Official
FastDates.com &
LA Calendar Bike Show
T-Shirts!
---
New Dunlop Digital Magazine previews 2012 AMA Pro Road Racing
The March 2012 issue of Dunlop Download magazine is now available and it's a special issue previewing the 2012 AMA Pro Road Racing season. This fully interactive digital publication features all sorts of insider stories about the riders, the bikes, the tracks and insights into how Dunlop--the official tire of AMA Pro Road Racing--supports the entire paddock, plus a photo gallery and much, much more.

Click on the link below to download this March issue:

Dunlop Download March 2012 Special AMA Pro Road Racing Issue

This issue, as well as back issues of Dunlop Download magazine can be found at dunlopmotorcycle.com.

Once you have received this issue PDF or have downloaded it from the Dunlop site, we encourage you to post it to your Web site and pass it along to other powersports enthusiasts.

Thanks for your support of Dunlop, and we hope you enjoy this issue.

For more Dunlop tire information go to dunlopmotorcycle.com
Edelweiss High Alpine Motorcycle Tour
NARROW TWISTIES AND HAIRPIN TURNS ARE SOME FEATURES OF THIS HIGH ALPINE MOTORCYCLE TOUR.
If you're looking for a one week get-away to the most demanding roads in the Alps, this motorcycle tour is made for you! Experience the excitement of serpentine roads, mammoth mountains, and Alpine, Disney-like villages on the roads between Munich, Germany and the Grossglockner Pass in Austria!

A session of Alps Riding Training will acquaint you with traffic rules and how best to negotiate those hairpin turns. On our first day of our motorcycle tour we ride from Munich to the Grossglockner Pass where we contend with our first switchbacks. Jagged rock formations that soar to the sky are framed by twisting, well-maintained roads, that you can see for miles while climbing the next pass. Our second day brings you to a riding loop through the Dolomites, a region in the Italian Alps noted for its spectacular scenery.

Day three delivers the road you've come to Europe to ride: Stilfser Joch/Passo di Stelvio. Often referred to by European motorcyclists as "the Mother Road," this pass has 39 switchbacks on one side and 48 on the other! Set your own pace with your new found friends on this tour. Sweeping through three countries; Switzerland, Liechtenstein and Austria, the next day's ride will thrill you with its spectacular views and a fabulous Edelweiss picnic, served in a beautiful area surrounded by the soaring peaks of the Alps. On your last riding day, you visit Neuschwanstein, the fairy tale castle of King Ludwig. This week goes by quickly, but the memories will stay with you for a lifetime!
DETAILS HERE