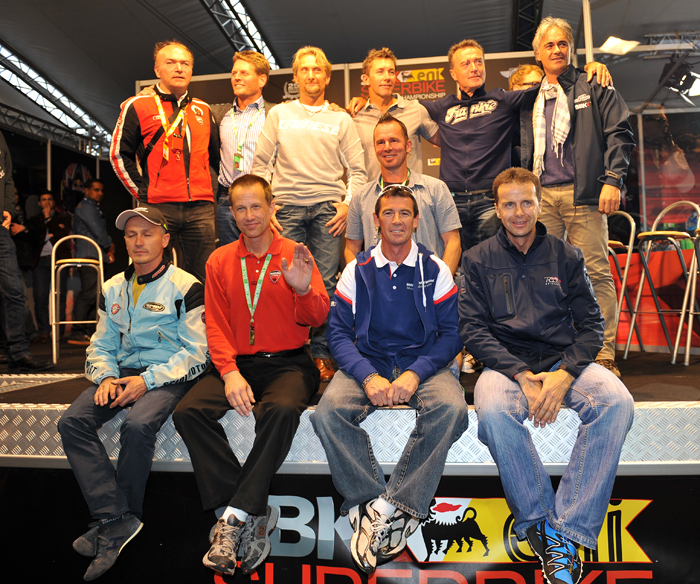 SBK World Superbike Hall of Famers - How many can you name....


Shocker! This just in -


MotoGP and World Superbike to merge under InFront / Bridgeport
Paris, France, 2 October 2012 - Bridgepoint has announced that Dorna Sports and Infront Sports & Media have reached agreement to bring both their motorcycle racing interests under a single umbrella organisation. Dorna is the organiser of the FIM Road Racing World Championship Grand Prix ("MotoGP"), whilst Infront organises the eni FIM Superbike World Championship ("WorldSBK") through its subsidiary Infront Motor Sports.
As a consequence, MotoGP and WorldSBK, will be integrated within the Dorna Sports group but managed as separate events with a view to enhancing the two distinct championships. The objective is to allow both series to develop and enhance their championship personalities, retaining their leadership positions in the arena of world motorcycle road racing - WorldSBK, with its focus on production-based racing, and MotoGP with its focus on prototype racing. At the same time, both championships will benefit from joint marketing and commercial strategies.
Alongside this re-organisation, Infront has been appointed as marketing partner and global advisor to both championships.
Philippe Blatter, President & CEO of Infront Sports & Media, said: "Under the new structure, the two leading motorcycle road racing events are now set for sustainable further growth and development. A true win-win situation has been created. Both Dorna and Infront can now further strengthen and focus on their core competencies and, in addition, achieve leading positions in their specific area of expertise."
Carmelo Ezpeleta, CEO of Dorna Sports, added: "We're very excited to have the two top motorcycle road racing series under one roof. We fully expect to develop and strengthen the distinct nature of both MotoGP and WorldSBK as separate properties and remain committed to working with teams and manufacturers, circuit owners, sponsors and broadcasters to give fans the best experience yet."
Commenting on the re-organisation, Bridgepoint said: "This is a logical and exciting development which should ensure that both these fantastic Championships continue to flourish."
About Dorna Sports
Dorna Sports is an international sports management, marketing and media company, founded in 1988. The organisation has its headquarters in Madrid, and further branch offices in Barcelona, London and Tokyo. Dorna has been the exclusive commercial and television rights holder for the FIM Road Racing World Championship Grand Prix MotoGP since 1992. With more than 60 years of history MotoGP™ is the pinnacle of motorcycle racing. Dorna has an all-encompassing Grand Prix event management philosophy, with 360º direct involvement in all areas of the MotoGP™ World Championship. Dorna has additional involvement in further motorcycling events, such as the Spanish National Championship (CEV) and the Red Bull MotoGP Rookies Cup, which seeks to promote the development of the next generation of riding talent.
www.dorna.com / www.motogp.com
About Infront Sports & Media
Infront Sports & Media, based in Zug, Switzerland, is one of the leading international sports marketing groups in the world. Known for its high standards of delivery, the company covers all aspects of a successful sport event – including distribution of media rights, sponsorship, media production and event operations. As a leading player in winter sport, football and other summer sports, Infront enjoys long-lasting partnerships with 130 rights-holders and hundreds of sponsors and media companies. With an experienced and passionate team of 500 staff in 20 offices across 10 countries, the Group helps to annually deliver 3,300 event days of top class sport around the world.
www.infrontsports.com / www.worldsbk.com
About Bridgepoint
Bridgepoint is a European private equity firm focussing on the acquisition of companies valued up to €1 billion. With some €11 billion of capital raised to date, it typically focuses on acquiring well managed companies in attractive sectors with the potential to grow organically or through acquisition. It has offices throughout in Frankfurt, Istanbul, London, Luxembourg, Madrid, Milan, Paris, Stockholm and a portfolio development office in Shanghai. It invested in Dorna Sports in 2006 and in Infront Sports & Media in 2011.
www.bridgepoint.eu
Editor's Note:
It is very interesting their was no comment included in this Press Release from Maurizo and Paolo Flammini, CEO and President of SBK World Superbike. As we know the relationship between MotoGP/Dorna and SBK has gotten very heated over the last few years as the economy has impacted MotoGP so hard, they have been moving toward production based engines in both Moto2 and MotoGP, and infringing on the guaranteed Production Based series of the World Superbike Championship. The Flammini brothers who took over the World Superbike Championship 25 years ago have been very adamant to the ruling FIM that this should not be happening. It will now be very interesting to see what happens now that both MotoGP and WSBK are owned and managed by the same group of companies.
Circuit of America's Confirmed for America's 3rd MotoGP on April 13th 2013
October 3rd, Austin, Texas, USA - The United States will host three rounds of the MotoGP World Championship with the Circuit of the Americas in Austin, Texas, announcing today it will host the third round of the 2013 series on April 19-21, joining Mazda Raceway Laguna Seca (July 21) and Indianapolis Motor Speedway (August 18) on the schedule.

"We are excited to be working with Circuit of The Americas to expand our programming in the United States and bring our series to an exceptional new Grand Prix facility in Texas," said Carmelo Ezpeleta, chief executive officer for Dorna Sports, commercial rights holder for the MotoGP series, in a release from the racetrack. "We see tremendous opportunities to market MotoGP and grow its fan base through this agreement and know Circuit of The Americas is the right promoter to help us achieve that goal."
The 2013 MotoGP World Championship will begin on March 31 at the Doha Circiut in Qatar. Round two is still listed as a To Be Confirmed on the schedule released a few weeks ago... and now Circuit of the Americas will be the third round, a week after the TBC and two weeks prior to round four in Jerez, Spain.

With the addition of the MotoGP round, Austin's venue is the first to host both two-and four-wheeled World Championship events in one year's time, according to COTA, with the track also hosting a round of the Formula 1 Automobile World Championship. It also gives the U.S. three MotoGP rounds - only Spain has more with four.
Circuit of the America's president Steve Sexton had this to say about the event on the schedule. "The Circuit of The Americas team is delighted to introduce yet another world-renowned racing series to our 2013 event calendar - one we know will be hugely popular with fans coming to experience MotoGP for the first time at our state-of-the-art sports and entertainment complex in Austin," Sexton said in the track release."

"MotoGP has a worldwide fan base with more than two million followers watching races in person each year. We're confident it will be a great addition to our programming and draw tens of thousands of people to Central Texas, creating yet another major event with significant economic impact for our region. We want to extend our thanks to the Austin Sports Commission for its help in securing yet another first-class event for our city and for helping us become the first U.S. racing venue to host two World Championship motorsport events."
Circuit of The Americas™ declared 'race ready' by FIA Race Director Charlie Whiting
September 25th - Circuit of The Americas today announced that it has been declared ready to host the 2012 FORMULA 1 UNITED STATES GRAND PRIX™ by Charlie Whiting, who directs racing, safety and technical matters for the Fédération Internationale de l'Automobile (FIA), the sanctioning body that oversees international motorsport. Whiting visited the Central Texas sports and entertainment venue as part of a scheduled pre-race inspection and approved the circuit for "Grade 1" status, which is the highest distinction awarded to a motorsports venue. The passing grade clears the way for the circuit to conduct Formula 1 racing this fall.
Quotes from America's MotoGP Riders:
Nicky Hayden: "It's great for riders and fans to have another MotoGP event in the United States, and Circuit of The Americas will give us a chance to expose more of our homegrown fan base to MotoGP in an up-close-and-personal way," Hayden noted. "I love competing at new, fresh tracks and am really looking forward to racing at the Austin circuit."

Colin Edwards: "Adding a race to the U.S. schedule makes a statement that MotoGP is working to expand it influence on American soil. The best way to grow our sport is to add races, and with events on the East and West Coasts - and now one in Middle America - it's the perfect opportunity for more fans to see us in action. Plus, my family is really looking forward to jumping in a pick-up truck and driving up to Austin to see me compete."
Ben Spies: "Who wouldn't be excited to have a MotoGP race in their home state? I hope all of my CMRA, WERA and AMA racing friends and family storm the track. It will be so easy for me to cruise down to Circuit of The Americas from my house in Dallas."
Tickets for the MotoGP event at Circuit of The Americas go on sale October 16 with a 3-day General Admission Pass of $89, and a reserved seating price range of $133 to $199 and be available for purchase through Ticketmaster. Visit the COTA Website to sign up for their Email Information list. http://circuitoftheamericas.com/moto-gp
---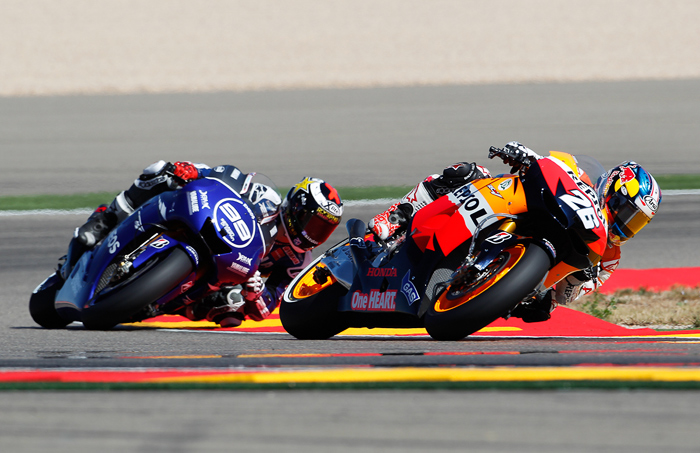 Tom Sykes jumps into the lead of Race One to card his and kawasaki's first win of the season
MotoGP World Championship, Round 14 of 18, Aragon, Spain
Pedrosa Rules Over Lorenzo at the Aragon GP, Closing the Points Gap
Aragon, Spain, Sunday 30 September 2012 –Dani Pedrosa (Repsol Honda RC213V) scored a brilliant and emphatic victory at Motorland Aragon today after overpowering title rival Jorge Lorenzo (Yamaha) in the early stages. Alvaro Bautista (San Carlo Honda Gresini RC213V) followed up his Misano podium with a solid ride to sixth, just ahead of MotoGP novice Jonathan Rea (Repsol Honda RC213V).Pedrosa triumphed at the end of what has been a complicated weekend, with rain affecting all three practice sessions, before the circuit dried out for qualifying yesterday. The former 125 and 250 World Champion then took a heavy tumble during the early stages of qualifying and was beaten to pole by Lorenzo.
From the start of today's race the two Spaniards were in a class of their own, quickly leaving the rest of the pack behind as they disputed the lead. Lorenzo led the first few laps, while Pedrosa watched, waited and worked out his plan. On lap seven he moved ahead at turn 12 and although Lorenzo tried to go with him, a big moment two laps later convinced him it would be better to settle for second place.

Yamaha Factory Racing's Lorenzo got the holeshot ahead of Pedrosa, with Yamaha's Ben Spies in tow. The first two laps were not good for the Ducati team, as Valentino Rossi almost touched the rear wheel of Repsol Honda's Jonathan Rea, with the Italian forced to run off. This was followed by a big crash form Nicky Hayden, who was violently thrown over the advertising boards in Turn 16, after failing to slow down in time. He received instant medical attention and was later declared ok by the medical centre, yet has been given a neck brace and is undergoing more precautionary checks.

Lap four saw Pedrosa close in on Lorenzo's rear wheel, as Avintia Blusens' David Salom had to retire from the race. Meanwhile LCR Honda MotoGP's Stefan Bradl took Spies for third, yet crashed out a few turns later as he lost the front pushing too hard. This left the Monster Yamaha Tech 3 duo of Cal Crutchlow and Andrea Dovizioso to hunt down the American for a spot on the podium. It took Pedrosa until lap seven to make his move on Lorenzo, taking the lead for the first time.

On lap nine Lorenzo had a big wobble giving Pedrosa a bigger gap at the front, as Rossi was making his way up through the pack. With 13 laps left, Crutchlow ran wide coming onto the home straight, letting Dovizioso into fourth. Six laps later Pedrosa had pulled out a gap of over four seconds at the front, as Dovizioso made his way past Spies, with Crutchlow probing the inside line of the American, but to no avail.The Tech 3 pair provided a thrilling last couple of laps fighting for the final podium spot, with the Brit desperately looking for a way past. In some hard passing where the two went fairing-to-fairing, Crutchlow was altering his line in numerous corners to get past the Italian who was defending aggressively.

In the end it was Pedrosa who crossed the finish line first over six seconds ahead of second placed Lorenzo, with Dovizioso taking his sixth podium this year. Pedrosa has now cut the championship gap to Lorenzo to 33 points. Crutchlow came in a close fourth, with San Carlo Honda Gresini's Álvaro Bautista, Rea, Rossi, and Cardion AB Racing's Karel Abraham completing the top nine. Power Electronics Aspar's Aleix Espargaró came in tenth as top CRT in tenth. Pedrosa's fourth win of the year followed his DNF at the preceding San Marino Grand Prix and reduces Lorenzo's championship lead to 33 points with four races remaining.
MOTOGP RACE: (23 laps = 116.794 Km)
POS / RIDER / NAT. / TEAM / MOTORCYCLE / TIME / KM/H / GAP
1 / Dani PEDROSA / SPA / Repsol Honda Team / HONDA / 42'10.444 / 166.159 /
2 / Jorge LORENZO / SPA / Yamaha Factory Racing / YAMAHA / 42'16.916 / 165.736 / 6.472
3 / Andrea DOVIZIOSO / ITA / Monster Yamaha Tech 3 / YAMAHA / 42'21.491 / 165.437 / 11.047
4 / Cal CRUTCHLOW / GBR / Monster Yamaha Tech 3 / YAMAHA / 42'21.628 / 165.428 / 11.184
5 / Ben SPIES / USA / Yamaha Factory Racing / YAMAHA / 42'24.230 / 165.259 / 13.786
6 / Alvaro BAUTISTA / SPA / San Carlo Honda Gresini / HONDA / 42'38.610 / 164.33 / 28.166
7 / Jonathan REA / GBR / Repsol Honda Team / HONDA / 42'42.734 / 164.066 / 32.29
8 / Valentino ROSSI / ITA / Ducati Team / DUCATI / 42'54.876 / 163.292 / 44.432
9 / Karel ABRAHAM / CZE / Cardion AB Motoracing / DUCATI / 43'07.861 / 162.473 / 57.417
10 / Aleix ESPARGARO / SPA / Power Electronics Aspar / ART / 43'08.969 / 162.403 / 58.525
11 / Randy DE PUNIET / FRA / Power Electronics Aspar / ART / 43'10.307 / 162.319 / 59.863
12 / Hector BARBERA / SPA / Pramac Racing Team / DUCATI / 43'25.005 / 161.404 / 1'14.561
13 / Yonny HERNANDEZ / COL / Avintia Blusens / BQR / 43'26.603 / 161.305 / 1'16.159
14 / James ELLISON / GBR / Paul Bird Motorsport / ART / 43'27.024 / 161.279 / 1'16.580
15 / Michele PIRRO / ITA / San Carlo Honda Gresini / FTR / 43'36.259 / 160.709 / 1'25.815
Pole Position: Jorge LORENZO 1'49.404 167.094 Km/h
Fastest Lap: Dani PEDROSA 1'49.109 167.546 Km/h Lap 3
Circuit Record Lap: Casey STONER 1'49.046 167.643 Km/h 2011
Circuit Best Lap: Casey STONER 1'48.451 168.562 Km/h 2011
CHAMPIONSHIP POSITIONS TO DATE:
1 LORENZO 290, 2 PEDROSA 257, 3 STONER 186, 4 DOVIZIOSO 179, 5 CRUTCHLOW 135,
6 ROSSI 128, 7 BAUTISTA 128, 8 BRADL 115, 9 HAYDEN 93, 10 SPIES 88, 11 BARBERA 64,
12 DE PUNIET 53, 13 ESPARGARO 51, 14 ABRAHAM 32, 15 HERNANDEZ 28.
---
JHP Racing Ducatii 1088RS Track Bike
This stunning one-off Ducati built around a 92 bhp air-cooled Ducati V-twin could spawn a stream of cheaper, road going versions. The UK-built track bike which can run in the Aircooled Twins Class costs its American owner Douglas Frederick around £60,000, but with all the development done, Ducati Coventry in Great Britain who built the bike, say future bikes could be made for a measly £20,000.
Ducati Coventry owner John Hackett told MCN: "We are considering making a cheaper road-legal version. The costs incurred in this bike are so big because so much had to be done from scratch. A lower-spec bike could be done for probably for 1/3rd of the cost seen here. So much work has been done getting the bodywork and swingarm ready and looking just right but that's all been done bow. Providing you had a donor machine, you could probably get a nice bike for around £12,000 depending on the spec."

The original bike shown here is obviously very high spec with the Ohlins factory Superbike spec Forks and Shock, Brembo Superbike Brakes, Marchesinsi Race Wheels. Look for a complete feature on the bike coming soon to FastDates.com.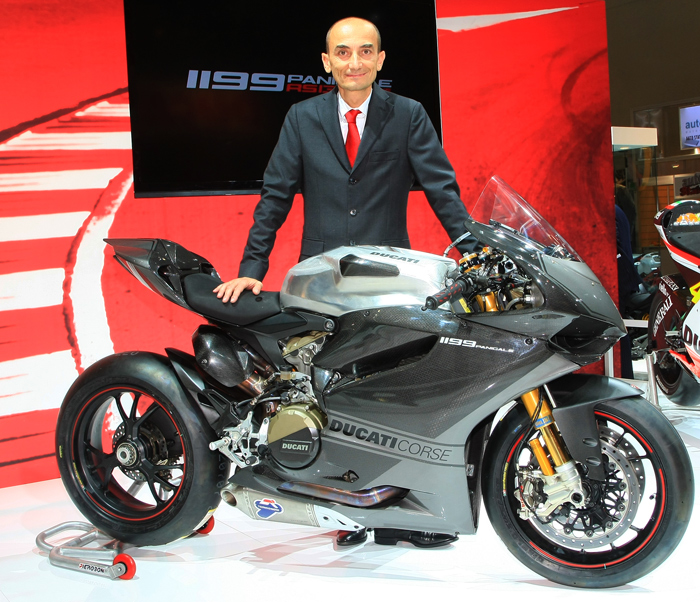 Click to go BIG

New 2013 World Superbikes from Ducati and Honda
Above, Ducati General Manager Claudio Domenicalli showed off their new customer version Ducati 1199 Panigale RS13 World Superbike that teams like Althea Racing will be running nxt year in World Superbike. This particualr display bike actually broke cover at few months earlier in our coverage of at World Ducati Week 2012. The spectacular Ducati Corse prepared machine previews the full race version of the company's top-of-the range sportbike model, now ready and available for teams to prepare for competition in the 2013 World Superbike series.
Our editor Jim Gianatsis has a copy of the Ducati Corse 1199RS Parts Manual and has been ordering some of the race bike parts for his own 1199S streetbike. We can tell you the bike esentially runs a stock engine, upgraded from stock 195hp to some 220hp with the available Ducati Performance Termigoni Full race Exhaust with CPU Flash Card software upgrade. You won't be able to use the extra power on the street, but the insulated carbon fibre heat shield on the underseat rear section of the exhuast is a godsend in keeping the rider a lot cool - the stock streetbike's vented steel heat shield actually radiates and vents so much heat onto the rider's lege the bike is almost unridable, particular in the summor months.
The Ducati Corse 1199RS13 won't need to run a race motor anytime soon, what with hotter cams, porting and high compression pictons on race gas like its 4-cylinder 100scc competitors becuase at 220hp, the new 1198cc V-twin Superquadro engine is producing 25hp more than Carlos Checa's World Championship winning 1198RS11 which is detuned by the rules with 52mm restrictor plates to just 195hp, and had to cary any extra 5 kilos in weight. The new 1999 Panigale will be allowed to run unrestricted the beginning of next year 2013, until it might card too many podium wins based on a pre determined formula, after which it too will be restricted in the intake and/or with additional weight.
Other goodies found on the 1199RS include the Ohlins Superbike mechanically adjustable suspension, since the 1199 Panigale's stock electronically adjustable suspension was outlawed years ago by the FIM as too expensive when it first appeared on MotoGP bikes. Ironically, now it's more expensive to have remore the stock electronic suspension and revert back to mechanical. The RS also gets a range of adjustable offsetsterring stems to quicken or slow up the steering for different tracks, but using them requires changing the triple clamps as well, which unfortunately only work with the larger diameter mechanical Superbike forks.
Other goodies on the 1199RS is the full raw carbon fibre bodywork (the show bike's bodywrk has been painted with grey graphics and a shiny clearcoat), a lighting deleted wiring harness, billet adjustable foot controls, and a larger capacity aluminum fuel tank. The new Brembo monoblock brakes and rotors are production items just like on the Panigale streetbike.
Completet 1199RS13 bikes are available to order now from Ducati Corse for the 2013 season if you are racing in your country's National Superbike Championship and you have about $60,000. But as with the full $3,600 Termignoi Exhaust System, many of the parts may soon be available at your dealer as Ducati Performance Parts.

Below, the Ten Kate Honda factory CBR 1000R gets 2013 colours for SBK finale at Magny-Cours - The Honda World Superbike Team will be running its Honda CBR1000RR Fireblades in new colours for the final round of the 2012 World Superbike championship at Magny-Cours in France this weekend (5-7 October). A similar matching new colour scheme for the road-going version of the 2013 Fireblade was unveiled this week at Intermot, Germany's major annual motorcycle exhibition held in Cologne. The team's CBRs have been updated to promote the new design.

The new graphics on the racing version of Honda's flagship sportsbike also feature the headlight stickers that will be obligatory in next year's World Superbike championship, re-affirming the close affinity between the racing machines and their road-going relatives.

This weekend will be the only occasion that the new colour scheme is run since the Honda team will run with title sponsor Pata for the 2013 season with a new design for the racing CBR machines. And since there were no technical design changes made to the 2013 production model CBR, other than the new paint scheme shown here on the Ten Kate factory Honda race bike, this will esentially be their factory bike for 2013, but with the new Pata colors to be revealedat the start of next season
Honda World Superbike Team rider Jonathan Rea commented: "I like this new paint scheme, especially as it underlines the fact that we're racing on production bikes that you can buy at your local Honda dealer. Ours are maybe a little more sophisticated, but the link is definitely there."
Click to go BIG

---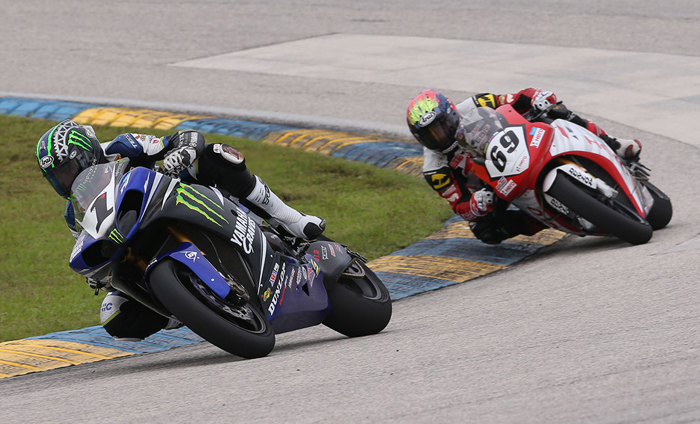 Hayden (69) won Saturday's Superbike race after Hayes (1) crashed out, then Hayrs returned to win on Sunday.

AMA Superbike Championship, Homestead, Florida, Round 10 of 11

Josh Hayes Takes his 3rd Cosecutive AMA Superbike Title at Homestead
Homestead, Fla, September 27th, 2012 - The GEICO Motorcycle AMA Pro Road Racing series' return to Homestead-Miami Speedway for the Triumph Big Kahuna Miami presented by Dunlop Tire and LeoVince proved to be a genuinely historic affair. While Mother Nature had her say, in the end the story was the continued bar-raising brilliance of Josh Hayes and the breakthrough performance of Roger Hayden. The Monster Energy Graves Yamaha superstar came into Miami a two-time AMA Pro National Guard SuperBike champion and left a three-time king, joining the exclusive ranks of three-time champions, which also includes Red Pridmore, Fred Merkel, Doug Chanlder, and Ben Spies. Now only seven-time champion Mat Mladin boasts more titles.
Hayes' recoronation came a day later than expected. In fact, Saturday was perhaps his roughest day of an otherwise unprecedented campaign.
Variable weather conditions prevented the Mississippian from putting in his best effort in qualifying, snapping his year-plus pole streak at 11, leaving him tied with Mladin for the all-time mark. And then he crashed early in the day's race while chasing after early leader Hayden, clipping a curb while in pursuit. The spill effectively marked the end of his record-setting ten race win streak, but Hayes still managed to pick his #1 YZF-R1 up and race his way back up to 12th by the time he reached the checkered flag. However, the determined effort wasn't quite enough to clinch with three races still remaining.

Perhaps it's better that it wasn't. On Sunday, Hayes bounced back to score perhaps the most dramatic of his 14 victories this season. With most of his competitors opting to run a rain tire and an intermediate rear in the wet-but-drying conditions, the champ fit a pair of intermediates to his machine.While he paid for it in the early stages, dropping more than 15 seconds off the lead, he later scythed his way up through the field to claim a runaway win in the end.

Besides upping his single-season wins record, the victory also put him at 31 all-time, just one removed from legend Miguel DuHamel for second on the career list, and clinched his third consecutive AMA Pro National Guard SuperBike title.
"It's been a pretty incredible year." Hayes said. "Especially after last year, the way things have gone this year... this is the way you'd hope I could push things to. I don't feel at a loss for motivation or anything; I want to win races. Championships are pretty cool and sometimes when you get a gap like we have it feels somewhat anticlimactic, but I still live for the individual victories. Every single race win feels so good. And if you get those the way that you want to, the championship kind of takes care of itself. Fortunately, I've been able to do that and we're going to continue doing it for as long as we can into the future."

While Hayes has been the man of the year -- and the man of just about every round, race, day, and session -- Saturday belonged to Hayden.
The National Guard Jordan Suzuki pilot came into Homestead-Miami Speedway with high hopes after showing impressive form in testing at the circuit and demonstrated front-running pace at recent events. It all came together, first with his first-career pole position, and then with a breakaway win in which the Kentuckian survived an early scrap and powered off into the distance.

The win comes after years of committed effort, battling back from injury, alternating periods of triumph and disappointments, and determined toil. Once frustrated to the point of considering retirement, Hayden has blossomed as a SuperBike racer since teaming up with Michael Jordan Motorsports and promises to become an even bigger threat going forward.

After securing the hard-earned win, an emotional Hayden said, "It feels really good -- it's been a long time since I've won. So many things are going through my head right now, I just want to go back to the truck and sit there by myself and let it all sink in. It's been a lot of work getting back -- a lot of injuries. Lot of people stuck with me -- my family mainly. My sisters, my brothers were always trying to help me, my parents were always right there. You have a lot of friends when you're winning but when you're laid up in the hospital bed with a broken back, broken pelvis, there's not a lot of people calling you. My family stayed with me through thick and thin when almost everyone else gave up on me. I guess I want to dedicate this win to my family for everything that they've done for me no matter what.
Triumph Big Kahuna Miami AMA SuperBike Saturday Race One Results:
Pos No. Rider(s) Team Bike Interval Gap Best Lap Points
1. 54 Roger Hayden National Guard Jordan Suzuki Suzuki GSX-R1000 23 Laps WINNER 1:23.046 32
2. 69 Danny Eslick Team Hero EBR 1190RS 5.069 5.069 1:23.431 25
3. 79 Blake Young Yoshimura Racing Suzuki GSX-R1000 5.159 0.089 1:23.427 21
4. 99 Geoff May Team Amsoil/Hero EBR 1190RS 5.412 0.252 1:23.522 18
5. 23 Ben Bostrom Jordan Suzuki Suzuki GSX-R1000 13.007 7.595 1:23.796 16
6. 18 Chris Ulrich M4 Roadracingworld.com Suzuki Suzuki GSX-R1000 30.587 17.580 1:24.237 15
7. 25 David Anthony Kneedraggers.com/ Motul/Fly Racing Suzuki GSX-R1000 37.170 6.582 1:24.753 14
8. 72 Larry Pegram Foremost Insurance/Pegram Racing BMW S1000RR 37.542 0.372 1:24.819 13
9. 44 Taylor Knapp Riders Discount K&L Supply Suzuki GSX-R1000 38.106 0.563 1:24.893 12
10. 20 Aaron Yates EvanSteelPerformance.com BMW BMW S1000RR 38.543 0.437 1:25.011 11
11. 11 Chris Fillmore KTM/HMC Racing KTM RC8R 38.757 0.214 1:24.865 10
12. 1 Josh Hayes Monster Energy Graves Yamaha Yamaha R1 1:02.302 23.545 1:23.335 9
13. 33 Jordan Burgess Kneedraggers.com/ Motul/Fly Racing Suzuki GSX-R1000 1:02.722 0.420 1:25.809 8
14. 3 Robertino Pietri Team Venezuela Suzuki GSX-R1000 1:16.861 14.138 1:24.802 7
15. 29 Barrett Long Longevity Racing Ducati 1098R 1:20.970 4.109 1:26.203 6
16. 10 Sean Dwyer Vicious Cycle Racing Suzuki GSX-R1000 22 Laps 1 Lap 1:26.830 5
17. 180 Bruno Silva Prieto Performance Kawasaki ZX-10 3.896 3.896 1:26.884 4
18. 349 Felipe Maclean Kissimmee Motorsports Kawasaki Kawasaki ZX-10 16.762 12.865 1:27.339 3
19. 2 Josh Herrin Monster Energy Graves Yamaha Yamaha R1 24.186 7.424 1:23.845 2
20. 146 Jeffrey Lampe Kissimmee Motorsports Kawasaki Kawasaki ZX-10 1:00.063 35.876 1:25.657 1
21. 15 Steve Rapp Attack Performance Kawasaki ZX-10 1:20.930 20.866 1:24.901 0
Triumph Big Kahuna Miami – Sunday Results AMA SuperBike Race 2 (23 Laps)
1 1 Josh Hayes Monster Energy Graves Yamaha Yamaha R1
2 15 Steve Rapp Attack Performance Kawasaki ZX-10
3 23 Ben Bostrom Jordan Suzuki Suzuki GSX-R1000
4 2 Josh Herrin Monster Energy Graves Yamaha Yamaha R1
5 99 Geoff May Team Amsoil/Hero EBR 1190RS
6 3 Robertino Pietri Team Venezuela Suzuki GSX-R1000
7 180 Bruno Silva Prieto Performance Kawasaki ZX-10
8 18 Chris Ulrich M4 Roadracingworld.com Suzuki Suzuki GSX-R1000
9 10 Sean Dwyer Vicious Cycle Racing Suzuki GSX-R1000
10 54 Roger Hayden National Guard Jordan Suzuki Suzuki GSX-R1000
11 146 Jeffrey Lampe Kissimmee Motorsports Kawasaki Kawasaki ZX-10
12 349 Felipe Maclean Kissimmee Motorsports Kawasaki Kawasaki ZX-10
13 44 Taylor Knapp Riders Discount K&L Supply Suzuki GSX-R1000
14 11 Chris Fillmore KTM/HMC Racing KTM RC8R
15 72 Larry Pegram Foremost Insurance/Pegram Racing BMW S1000RR
16 33 Jordan Burgess Kneedraggers.com/ Motul/Fly Racing Suzuki GSX-R1000
17 25 David Anthony Kneedraggers.com/ Motul/Fly Racing Suzuki GSX-R1000
18 29 Barrett Long Longevity Racing Ducati 1098R
19 79 Blake Young Yoshimura Racing Suzuki GSX-R1000
20 69 Danny Eslick Team Hero EBR 1190RS
---
Supermodel Claudia Schiffer helps Guess Celebrate 30 Sexy Years!
To celebrate 30 years of Guess, the denim brand has hired back one of its most iconic faces, German supermodel Claudia Schiffer, as well as photographer Ellen Von Unwerth, for a nostalgic black & white ad campaign that recalls those from the early '90s which helped launch Schiffer's career. Since Guess ads are some of the most memorable and iconic around–perhaps more so than the clothes–the brand is wisely making their 30th anniversary all about those supermodel stars with a capsule collection inspired by Schiffer and fellow Guess girls.
Just as she did in her six campaigns shot between 1989 and 1991, Schiffer posed for photographer Ellen von Unwerth.
"[Schiffer] was a turning point of Guess, she was a turning point of Ellen's career, Guess was a turning point of a life for Claudia," Guess CEO Paul Marciano. "In 1989, Schiffer had only recently been discovered and Guess as a company was only about eight years old.
But Ellen's photographs, particularly one showing Claudia with upswept hair wearing nothing but a black lace bustier, made everyone take notice. At the time, she was just around 19 years old.


Now Claudia, 41, is a married mother of three who spends more time behind the scenes designing knitwear than modeling. And yet in front of the camera, she doesn't seem to have aged at all since 1989. If not for the "30 Sexy years!" scrawled across the new ads, we wouldn't be able to tell which were the vintage spots and which were shot this year.

The whole '90s nostalgia thing shows no signs of slowing down and is mysteriously relevant even to those too young to have experienced the '90s the first time around, so we think this campaign couldn't have come at a better time. We don't even need to mention the fact that, at 41, Schiffer still looks amazing. And, with that teased hair and dark eye makeup, perhaps more Brigitte Bardot-esque than ever?
---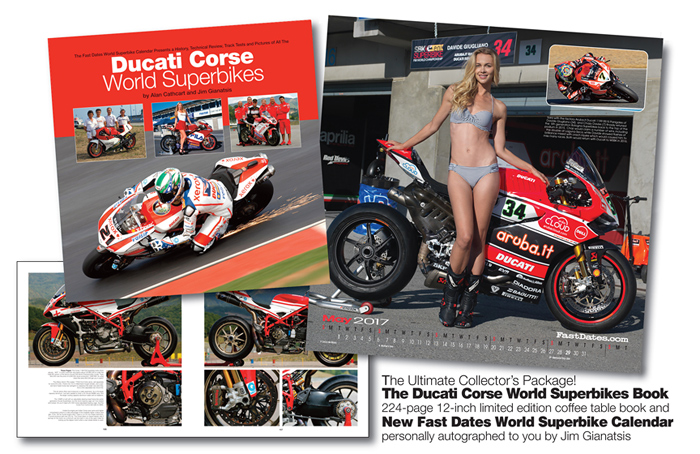 Order Now from Amazon.com USA: USD $69.95 • Amazon.com UK/Europe: UK £55.00 / EUR $55
Exclusive Autographed Collector's Package!
The all new Ducati Corse World Superbikes 224-pg book and the 2013 Fast Date World Superbike Calendar - World Release July 1st 2012
Personally autographed to you (or the name you request on the PayPal.com Order Form) by Jim Gianatsis and shipped direct to you.
For more information or to order the Book or the Calendar individually, unsigned, go to the Sportbike Books and Fast Dates Calendar order pages. $100 Collector's Package, plus $20 USPS Priority Mail Shipping & Handing in the USA.
Ducati Corse World Superbike Book Signings in Los Angeles!
Jim Gianatsis will be doing a signing of his new Ducati Corse World Superbikes Book and 2013 Fast Dates Calendar
in the LA area at these upcoming Ducati Dealer Open Houses:

• Nov 17th, 2012 - SoCal Motorcycles Open House, Brea, CA
Stop by, say hello, and get a personally autographed copy of the new book!
---
Edelweiss adds an exciting new Motorcycle Trip!
2-Weeks ADVENTURE COSTA RICA & NICARAGUA
Enjoy fascinating wildlife, exotic landscape and wonderful routes on this motorcycle tour in Costa Rica and Nicaragua! Travelling to Costa Rica and Nicaragua on a is a one of a kind experience. Active volcanoes, deep rainforests, unknown vegetation and much more are the main highlights of this tour as well as the most stunning beaches! At the very beginning of our tour we ride up to the volcano Irazu and on to Turrialba.

You better sleep well this night, because on the next day's ride you will have to master the highest mountain pass of the Panamericana Highway called Cerro de la Muerte, at an altitude of 10,000 ft. Then we continue to the volcano Poas and La Fortuna where we will enjoy the convenience of a rest day, to take a swim in the hot springs, see the waterfalls or to do some horseback riding.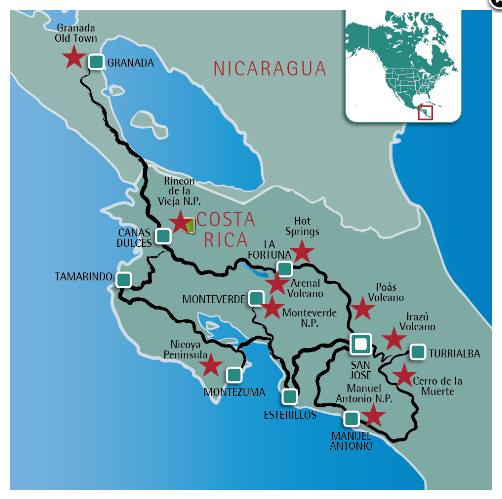 Another overnight in Canas Dulces and we finally cross over into Nicaragua where we first follow the shoreline of its lake before reaching the colonial town of Granada, where we soak in all the sights this wonderful town has to offer! After having had two overnights in this buzzling city we cross the border back to Costa Rica and spend some time along and at the coast. A visit of Monteverde cloud forest is a must, before we get to one of the most splendid beaches of Costa Rica – Esterillos. Here we will spend our last night to enjoy the local life before returning to San Jose.
The Costa Rica /Nicaragua Tours are schedued to take place in February/March of 2013 and 2104.
For more information about this and the other incredible Edelweiss Motorcycle Tours click here:
---
There's more! Go to Pit Lane News Previous Week

Also Visit: Fast Dates Calendar News • Iron & Lace Calendar News
Calendar Girl News • Meet the Models • Paddock Garage

MEMBERS CORNER! Calendar Kittens, Paddock Garage, Iron & Lace Garage


Amazon.com Motorcycle Products & Apparel Store



MotorcycleSuperstore.com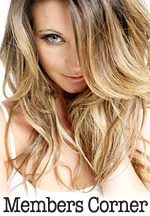 Hot Bikes, Sexy Kittens
Your Exclusive Grid Pass
also includes....
---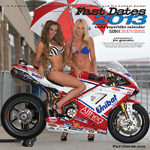 Order the New
2013 Calendars!
with FastDates.com Calendar Kitten, Ducati Corse Grid Girl
and Playboy Playmate
Heather Rae Young!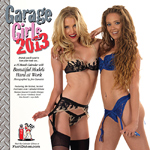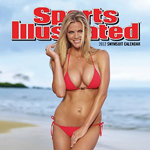 Click for even more Calendars!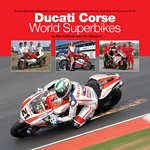 Retail $69.95 ea.
Click to Order from Amazon.com

Ducati Corse
World Superbikes
by Alan Cathcart
& Jim Gianatsis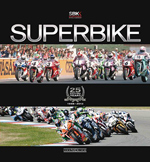 The Official SBK
World Superbikes
1987-2012
25 Year History Book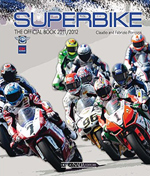 The Official SBK
25th Anniversary
2011-2012 Yearbook
These SBK Yearbooks are the Best Books Ever about World Superbike
They feature awesome color photography of the riders, bike and racing action. The feature a detailed revue of the past season in pictures and statistics, with a detailed look at the bikes and riders.
Plus a technical look data all the bikes, a preview of the upcoming season's Championship!
We buy this every year ourselves and highly recommend it!
SBK World Superbike Video Game
---
Laguna Seca returns to the World Superbike calendar beginning in 2013
Rome (Italy), Friday 21 September 2012 – Following a three-year agreement between Infront Motor Sports and Mazda Raceway Laguna Seca, the United States Round of the eni FIM Superbike World Championship will take place at the Californian circuit next season and in 2014 and 2015.

The confirmed date for the 2013 event will be 27-29 September, and it marks the return of the championship to the spectacular Monterey circuit for the first time after an eight-year absence. The last World Superbike round was held at Laguna Seca in 2004.

Paolo Flammini, CEO of Infront Motor Sports, declared: "We are absolutely delighted to be returning to Laguna Seca for the US Round for the first time since 2004. Over the ten-year period in which we were last there, we witnessed an extraordinary growth in interest and in overall attendance and we are sure that this event will once again become one of the most prestigious on the calendar. The return of Laguna Seca to the Superbike World Championship, with its six competing manufacturers, will definitely be a boost to the championship's growth in the US market as California has a special tradition and offers significant opportunities for the motorcycle industry, sponsors and media."

"We have a strong history with World Superbike and are thrilled to have them commit to a three-year race schedule," says Gill Campbell, Mazda Raceway Laguna Seca CEO/general manager. "Their return to Mazda Raceway Laguna Seca solidifies our position as THE premier circuit in the U.S. for motorcycle racing."
MAX BIAGGI STRENGTHENS HIS WORLD SBK LEAD
for this weekends final race at magney-Curs

APRILIA INCREASES THE GAP IN THE MANUFACTURER CHAMPIONSHIP.

Portimao (Portugal), 23 September 2012 – At the end of an exciting weekend Max Biaggi, Eugene Laverty and the entire Aprilia Racing Team head home from Portugal having strengthened the leaderships that they boast in all of the World Superbike standings and with the satisfaction of Laverty's first championship victory astride the RSV4.

The Aprilia domination had already begun in Race 1. Declared a "Wet Race" due to the heavy showers that fell on the Portimao track all morning, letting up only just after the start, the first race saw Max Biaggi confidently taking the lead after just a few laps. But in the sixth lap, with the ranking leader firmly in command, the race was red flagged due to oil on the track after a crash. The changed track conditions at the restart created some difficulties both for Max, who gritted his teeth and crossed the finish line in fourth place, and for Laverty, relegated to 13th place, with the victory going to none other than Tom Sykes, who at that point was Max's nearest rival in the race for the title after a crash which put Marco Melandri out of commission.

Complete redemption came for Aprilia in Race 2 with two RSV4s on the podium. The victory went to Laverty who, getting out front early at the start, led all 22 laps of the race. Biaggi battled hard for the podium with Leon Camier and the 16 points he earned with third place give him a 30.5 point advantage over the nearest contender (Tom Sykes) and 38.5 over Melandri.

With this result Aprilia also strengthens its lead in the manufacturer standings, now boasting 28.5 points over BMW, 47.5 over Ducati and 66 over Kawasaki.

Max Biaggi: "Two really hard races, strange from certain points of view. In Race 1 the conditions were completely different from the practice sessions and even in Race 2 on a dry track the grip wasn't the best. Considering these difficulties and a lot of contact with the other riders, I'm happy with a fourth and third place which reconfirm my lead in the standings. Now we'll begin preparations for the last round in Magny Cours, as always putting forth our best effort".

Eugene Laverty: "My first win with and for Aprilia came on my favourite track with a lot of my fans trackside, who I'd like to thank. Grip in Race 2 wasn't perfect. I tried to push hard right away to gain an advantage and then I was able to maintain it to the end. This year we had some difficult moments, like we had in Race 1 today, but we're finally showing our potential with some good progress at the end of the season".
Update on Marco Melandri's injury at Portimao
After returning home, injured BMW Motorrad factory rider Marco Melandri underwent further examinations in Italy.
Munich, 26th September 2012. After his heavy crash in Sunday's first race at Portimão (POR) and preliminary examinations at the local hospital, BMW Motorrad factory rider Marco Melandri returned home to Italy on Monday. During the last few days he has undergone further medical examinations. These checks confirmed the good news that Marco has no internal injuries. But they showed that in addition to the painful contusions he suffered on his back, the Italian cracked the tenth and 12th ribs on the right side of his chest when he was hit by another bike while lying on the tarmac after his fall in the beginning of the race.

Marco will now rest over the forthcoming days before heading to Magny-Cours (FRA), where the final round of the 2012 FIM Superbike World Championship will be held from 5th to 7th October. According to the team's doctor, Dr. Vincenzo Tota, the injuries will not prevent him from taking part in the last races of the season. The whole Team BMW Motorrad Motorsport wishes Marco a quick recovery.
Meet 2013 Calendar Kitten
Shannon Baucom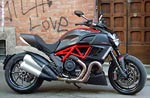 The Devil Made Us Do It!
Testing the Ducati Diavel in Italy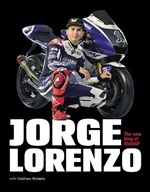 Sudco High Performance & OEM Replacement Parts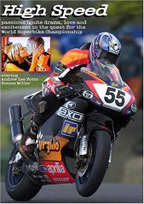 High Speed - the Movie
The best motorcycle racing movie ever made! Filmed on location at the World Superbike races , this an exciting romantic drama staring beautiful British actress Sienna Miller.
---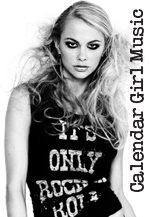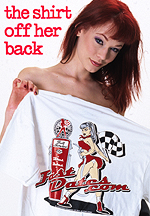 Order the Official
FastDates.com &
LA Calendar Bike Show
T-Shirts!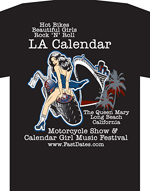 ---