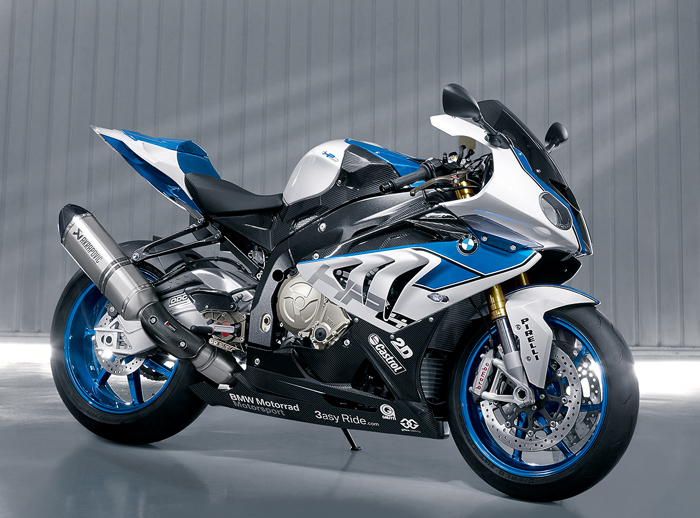 BMW HP4 S 1000RR Superbike World Premier & Feature Report
August 1st, 2012 - With the BMW HP4, BMW Motorrad presents the lightest 4-cylinder supersports bike in the 1000cc class to date. Based on the BMW S 1000 RR - or RR for short - the new sports motorcycle has an output of 142 kW (193 hp) and weighs just 199 kilos including Race ABS and with a 90% full fuel tank (169 kg dry weight with Race ABS).

The new BMW HP4 sees its world premiere in 2012 and is a continuation of BMW Motorrad's HP model series founded in 2005. After the boxer models HP2 Enduro, HP2 Megamoto and HP2 Sport, the BMW HP4 is the first 4-cylinder motorcycle in the HP family. The HP label stands for high performance, and the HP4 once again embodies outstanding agility, power and riding dynamics. But it also reflects the use of extremely high-quality materials and intelligent technology, carefully conceived down to the last detail. In short, the HP4 stands for perfectly controllable power and sporty perfection.

BMW High Performance motorcycles are truly outstanding: exclusive and authentic, they will always remain relatively rare. This applies equally to the new BMW HP4. Each motorcycle is issued with its own HP4 serial number which is engraved indelibly in the upper fork bridge.

A genuine highlight: due to its extensive range of fittings and excellent set-up, the new HP4 is immediately ready for use on the race track ex works, requiring no elaborate modifications. But at the same time it offers great potential for dynamic riding on country roads. Still, the HP4 is entirely uncompromising, combining athletic flair and riding dynamics at the very highest level - to an even greater extent than the S 1000 RR.
Complete Details and Pictures in New Bikes: BMW HP4 S1000RR Superbike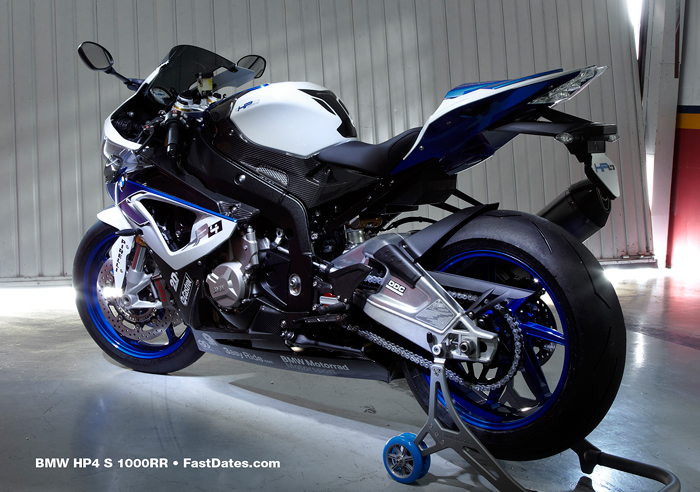 ---
MotoGP Stars at the Indy Press Conference: Hayden in a Hitler Youth pose, Stoner, Lorenzo, Stefan Bradl and Rossi.
Rossi grabs headlines ahead of Red Bull Indianapolis Grand Prix
Indianapolis Motor Speedway, August 16th - Speaking publically for the first time since announcing his return to Yamaha at the end of 2012 last week, Valentino Rossi joined championship leader and future teammate Jorge Lorenzo, Casey Stoner, Nicky Hayden and Stefan Bradl at the MotoGP™ press conference on Thursday marking the Red Bull Indianapolis Grand Prix.

Yamaha Factory Racing's Lorenzo, who heads into the race with a 23 point lead, is looking forward to welcoming Rossi back into the team, yet is fully focused on the race ahead: "In 2009 I won, but in the last two years it has been one of my worst races. Of course it's going to be tough. We all know that Casey and Dani are very strong this year. We are also strong, stronger than last year, and have been consistent in the first two positions. This is our strong point and why we are leading the championship."

On the prospect of the renewed partnership, and whether there would be another wall put up in the garage, the Mallorcan commented: "I think it's interesting to see how we can handle Valentino and me in the same team and on the same bike. I'll be interested to see what's going on, and for me it's a great pleasure to be teammates with him again. I always say the wall is a stupid thing. It doesn't make sense for anything. No wall is OK for me and I think for Vale this time."

Repsol Honda Team's Casey Stoner stated that the Indianapolis circuit should suit him and his team, and was also quick to clarify statements in the press about comments he supposedly made about Rossi's switch last week: "I want to clarify that. That was a lot of context taken out. It was the whole last year and a half. I never did the interview and never said anything like that last week. I still stand by what I said, but it's been over the last year and a half that it was put together."

Regarding the season so far and the race he said: "It's been very difficult to get on top of him [Jorge Lorenzo], and we have our own issues and problems with the bike that we really need to resolve. Laguna was good for us because it went round to the left, and we have a lot less issues when we go round a left-hand circuit. We'll have to see how we can do here again. It's going the right direction for us. But unfortunately when the track does go to the left we ignore a lot of the problems that are created when they go back to the right. We've got a long way to go. We lost a lot of points in a very short amount of time through no fault other than my own."

Ducati Team's Rossi, who last Friday revealed he will be leaving the Italian outfit at the end of the year to je-join Yamaha, the team with which he won four world titles, explained his decision: "After Laguna I had a break and I had more time to think deeper about my future. It's a great pity for me and Ducati and all our fans, but especially for the guys that worked with me on this project. We try to be competitive – an Italian rider with and Italian bike, but unfortunately it hasn't happened. These two seasons have been very difficult and we have struggled a lot unfortunately. We were not able to improve our speed and our performance and to fight for the good positions. So for this I decided it was enough and so I tried to think which was the most competitive bike for the next two years that might be the last of my career. It's a great pity and I'm very sad also because in Ducati I found some great people and we had a lot of great times together. We tried the maximum."

With regards to re-igniting his partnership with former foe Lorenzo, the Italian commented: "Yeah, will be interesting. Now the situation has changed a lot compared to the past, compared to 2008 when Jorge arrive to Yamaha. Now he's the No. 1 in the team, and our relationship is good. I have respect for him, and he has respect for me. So I think we can stay together. I am sure that together we can form a great team for Yamaha, to try to achieve good result in the next seasons."

Rossi also confirmed that he will be taking his crew with him, and that he may even stay beyond 2014 should his move pan out well: "So I think my crew will come with me. More or less the same guys that came with me from Yamaha to Ducati. But is still not decided 100 per cent. And about my future, it will depend a lot on the result of the next two seasons. Because I want to remain more than two seasons in MotoGP but that depends how strong I am and if I'm fast with the M1."

His teammate Nicky Hayden spoke about the prospect of racing in front of his home crowd, and also gave his thoughts on Rossi's potential replacement: "Laguna's close, but this one I really consider my home race now, being just across the state line in Kentucky. Indy's a great track, especially now it's re-paved it's gotten a lot better, so looking forward to hopefully having a good weekend. I'm looking forward to the future partnership with Audi. I know it'll be tough to make ay changes in the short term. But it's an exciting time, and hopefully it's going to play out for us in terms of financially and technical term with lots of resources, which is something we can hopefully build on. Yeah, if it's [Rossi's replacement] Dovi [Andrea Dovizioso], I think he's probably the best choice out there. He's got good experience coming from me. I'm happy. Spent years at Honda, then now Yamaha, and now come there. I think his experience can be beneficial to our engineers."

The American also commented on loosing Rossi as a teammate for the second time in his career: "We've had a good relationship. I'm not going to be in tears over it. As great as it would have been to see Vale at the front with the Ducati, it just hasn't happened. As good as it would have been for the sport him winning on a Ducati, him being at the front on anything I think we'll all benefit from.
The Ducati MotoGP garage at Indianapolis this week. Click to GO BIG.
Musical Chairs Ends at Ducati MotoGP Squad for 2013, or
How Ducati Can Still Win World Championships with a B-Team
August 17th - With the announcement by Valentino Rossi on August 10th that he would be leaving the Ducati MotoGP team the end of this season to return to Yamaha for 2013 with a 2-year contract, the cards were delt for Ducati to be left out of the game with a lackluster squad going into the 2013 race season. Ducati CEO and president Gabriele del Torchio knew the writing was on the wall when we heard the announcement at the Laguna Seca MotoGP on July 27th that Nicky Hayden had been resigned to the Ducati MotoGP team after 4 disappointing years with them. The ideal plan for 2013 had been to keep Rossi for his celebrity status (despite his failure to tame the beast only Casey Stoner could ride), and then replace the non-performing Nicky Hayden for Yamaha's Tech-3 B team Cal Crutchlow to give someone else a chance to try and do something with the Bologna V-4 bike.
The re signing of Hayden was near admittance to failure by del Torchio, who loves MotoGP so much, who'd rather throw good money after bad, then bring back a factory Ducati World Superbike team where Ducati's real market, fan base and buyers are rooted. If it wasn't for the Ducati factory's success in bring our so many exciting new model bikes over the last 3 years and blowing the Japanese out of the water with record sales, del Torchio would probably be out the door with his mishandling of the racing program and the $210 million in growing debt the company was amassing when it went on the market and was purchased by the Audi Group just recently. The company's sales success, however, even prompted Audi to promote del Torchio to the Board of Directors at Lamborghini, one of their other brands.
We asked Ducati Corse Superbike team manager Ernesto Maranelli at Miller USA World Superbike back on May 27th if Ducati would be bringing back its factory race team in 2013 with the now race developed 1199RS Panigale and he told us, no. "We had our budget meeting at the factory back in April and there was no plan to return to World Superbike for 2013. Very disappointing. And now with the announcement that American Ben Spies will be joining the BMW factory team in WSBK for 2013 alongside Marco Melandri, the privateer Ducati squads, even with the new 1199RS are going to have a difficult time against the BMW and Aprilia juggernaut next year.
Which brings us back to the Ducati MotoGP team for 2013. With Rossi headed out the door, del Torchio needed to find a front line rider for the team to fill the Italian's vacancy. They had committed earlier to the very affordable Cal Crutchlow to replace the even more affordable Hayden, but with the Kentucky Kid now re signed to Ducati, the Brit rider Crutchlow didn't have the glam to be the front line rider at the Italian company. The only available rider left in MotoGP that did have the glam is Crutchlow's Tech-3 team mate, Italian Andrea Dovizioso. More expensive than Crutchlow, but no where as costly as Rossi who was on a $30 million a year contract with Ducati. So Crutchlow is out and it looks as if Dovizioso.
In MotoGP's limited and boring 12 factory backed bike field again for 2013, don't look for Ducati to finish any higher than 5-6th behind the Yamaha and Honda front-line teams. If we were running Ducati, we'd dump MotoGP and moved the Corse team and riders over to World Superbike for 2013 where Dovizioso and Hayden would really have a good chance to win Ducati another World Superbike Championship with the new 1199RS. Washed-up MotoGP riders winning Championships in World Superbike? Think Troy Bayliss, Max Biaggi, Carlos Checa.... - Jim Gianatsis
Ducati signs Andrea Dovizioso for 2013-14
Borgo Panigale, Bologna, Italy, August 22nd 2012 – Ducati and Andrea Dovizioso have reached an agreement that will see the Italian wearing the colours of the Ducati Team in 2013 and 2014. Dovizioso, who currently sits in fourth place overall in the MotoGP championship standings, will join Nicky Hayden on the team. The pair will face next season together, working on development of the Desmosedici and the MotoGP project for the championship in which Ducati has played an important role since 2003.

"The agreement reached with Andrea Dovizioso confirms the company's primary interest in racing, which is an active and strategic part of Ducati's DNA and heritage," said President Gabriele Del Torchio. "It is with great pleasure that I welcome Andrea, as we marshal our best efforts in confronting the MotoGP World Championship. Along with Nicky Hayden, with whom we have renewed a working agreement, we are confident that we will be able to proceed with our development program, to compete, and to obtain the results and rewards that will repay our efforts and the faith that our partners, sponsors and fans have never failed to demonstrate."

"Andrea's technical sensibility and test-riding abilities are of great value, as are his talent and determination," added Filippo Preziosi, General Manager of Ducati Corse. "The knowledge that we will have him on our team and be able to count on his collaboration serves as an additional incentive to continue with the growth and development of our MotoGP project. I'm pleased that he has chosen to be a part of our team. He is aware of the work to be done, and he approaches it with enthusiasm and confidence, which are fundamental requirements for achieving success and for competing in this challenging championship."
---
FIM MotoGP World Championship, Round 11 of 18, Indianapolis, USA

Pedrosa Victorious at the Indy Brickyard
Indianapolis, IN , USA, August 17-19th 2012 -Dani Pedrosa (Repsol Honda RC213V) stormed to his second victory of the season with a record-breaking win on a warm, sunny day at the iconic Indianapolis Motor Speedway. Team-mate Casey Stoner (Repsol Honda RC213V) rode bravely with a heavily damaged right ankle, the legacy of a qualifying crash, to finish just off the podium in fourth. Yamaha riders Jorge Lorenzo and Andrea Dovizioso were second and third, respectively.
Starting from a new pole position record, Pedrosa used the power of his Repsol Honda RC213V to take the lead from Yamaha rider Ben Spies on the third of 28 laps. Spies tried to stay with him, but was already losing ground when his engine expired in a puff of smoke down the straightaway.
Dani Scorches the Bricks from Day One
Practice Day 1, Friday Aug 17th - On the first day of free practice for the MotoGP™ grid at the Red Bull Indianapolis Grand Prix it was Repsol Honda Team's Dani Pedrosa who was on scorching form in the premier-class as he topped the timesheets in the afternoon session ahead of Ben Spies and Jorge Lorenzo.

Pedrosa's superb time in the high 1.37s, breaking the previous track record, was sufficient to oust Yamaha Factory Racing's charging Spies into second, who looked back to his old self as he lapped his home circuit. His teammate Lorenzo took third spot, yet aborted his final hot lap in the second session on the final turn, denying a true indication of his outright pace. He did however state that he is seeking improved front-end feel in corner entry. Fourth place went to Monster Yamaha Tech 3's Andrea Dovizioso, who was only marginally behind Lorenzo on board his satellite machine. Casey Stoner's best lap saw him finish the day in fifth, although the Repsol Honda rider had electronics and rear suspension issues during the session, meaning he spent the final five minutes on his number two bike.

British rider Cal Crutchlow took sixth spot on board his Monster Yamaha Tech 3 machine, doing well to recover from a crash early on in the morning session.

In seventh, San Carlo Honda Gresini's Álvaro Bautista was over 1.2 seconds off the top time set by the factory Honda of Pedrosa, and will be looking for significant improvements tomorrow. Eighth place went to fellow Honda satellite rider Stefan Bradl, who is taking to the Indianapolis track for the first time on his LCR Honda MotoGP bike. Ducati Team's Nicky Hayden and Valentino Rossi completed the top ten, after a disappointing session for the Italian outfit.

Top CRT spot went to Power Electronics Aspar's Randy de Puniet, while the grid also welcomed GPTech wildcard Aaron Yates and Attack Performance's Steve Rapp. Rapp was however garage bound for the afternoon session as his team struggled with bike issues. Both US wildcards finished at the bottom of the timesheets, yet showed promising improvement in their stints out on track. The majority of riders started the session on the softer option rear tyre, yet switched to the harder option as the track temperature increased. Pedrosa's hot lap was set on the harder option rear during a seven-lap stint at the end. Much of the talk after the session was about how dirty the mostly unused track surface was, and that most expect lap times to drop the more rubber is laid down over the weekend.
Pedrosa on Pole for Indianapolis with Stoner a doubt after crash
Qualifying Day 2, Saturday Aug 18th - In a dramatic Red Bull Indianapolis Grand Prix qualifying session that was marred with heavy crashes, it was Repsol Honda Team's Dani Pedrosa who grabbed pole position in front of Jorge Lorenzo and Andrea Dovizioso. Pedrosa's teammate Casey Stoner remains a doubt for tomorrow's race, while Ducati Team's Nicky Hayden has been ruled out after suffering concussion.

Ben Spies, the quickest American for the weekend, was able to hold onto 4th quickest despite a bad crash in Saturday Qualifying Practice. The white sidewalls on the tires denote the softer of the two compounds available from Bridgestone.
Pedrosa put in a new fastest ever lap in the high 1.38s, relegating Yamaha Factory Racing's Jorge Lorenzo into second on the grid, after he had struggled with his bike in the preceding sessions. Monster Yamaha Tech 3's Andrea Dovizioso completes the front row, having improved steadily all weekend on his satellite machine. Heading up the second row in fourth is Lorenzo's teammate Ben Spies, who did incredibly well to walk away from a big crash whilst pushing hard on a hot lap. LCR Honda MotoGP's Stefan Bradl will be very pleased with his day's work, after the German rookie managed to put his bike fifth on the grid.

Repsol Honda's Casey Stoner, who set the sixth fastest time, suffered a monstrous highside early in the session, causing the red flag to appear, which resulted in small marginal fractures in the ankle.. He is undergoing further checks at the Indianapolis Methodist Hospital to confirm his injury and determine his race fitness for tomorrow. In seventh place on the grid, Tech 3's Cal Crutchlow was unable to match his teammate's feat, but will no doubt be pleased with his session, after having suffered two crashes in previous outings.

Ducati Team's Nicky Hayden was viciously thrown off his bike in the same bend as Stoner and Spies (Turn 13), in the latter part of the session, briefly rendering him unconscious. The red flag was once again shown while Hayden received medical attention. He was spared any serious injuries, though has been declared unfit to race and fractures to his 2-3 metacarpus. His time would have placed him eighth on the grid. This moved San Carlo Honda Gresini's Álvaro Bautista into eighth, with Power Electronics Aspar's Randy de Puniet putting in a terrific performance to place ninth on his CRT machine.

Ducati's Valentino Rossi could only manage 10th place, after suffering a scare in turn 13 with his bike, causing him to abort his fast lap. Attack Performance's Steve Rapp and GPTech's Aaron Yates, both CRT wildcards this weekend, managed to qualify for the race, in 22nd and 23rd place respectively. Many of the riders spoke out about the track surface after the qualifying session sighting safety concerns after the three heavy crashes.
Pramac Racing Team's Héctor Barberá, who has been replaced by Toni Elías after fracturing three vertebrae in his back, is currently on his way back to Barcelona for further medical assessments.
Yamaha's Ben Spies (11) leads the Indindianapolis MotoGP on the opening laps ahead of Dani Pedrosa (26) who would pass him easily after 4 laps of studing his lines, and woujld easily pull away with the lead. Lorenzo (96) would inherit 3nd place when Spies blew the M1's engine on lap 11.
Pedrosa charges to second victory of season at Indianapolis
Race Day 3, Sunday, August 19th - On a day where all three MotoGP™ classes took to the infamous Brickyard it was Repsol Honda Team's Dani Pedrosa who recorded an emphatic premier-class victory at the Red Bull Indianapolis Grand Prix in an eventful race ahead of Jorge Lorenzo and Andrea Dovizioso.

It was Pedrosa who got the holeshot, but it was Yamaha Factory Racing's Ben Spies who led the opening laps after overtaking the Spaniard early on. Yamaha's Lorenzo, the only prototype rider to opt for the soft option rear tyre, had a less than ideal start, but was soon up into third, forcing his way past Monster Yamaha Tech 3's Andrea Dovizioso. It was heartbreak early on for the Speed Master Team, as Mattia Pasini dropped his bike on the opening lap, escaping unscathed. Meanwhile, Repsol Honda's Casey Stoner, riding with a pain killing injection due to his fractured right ankle with torn ligaments, forced his way past San Carlo Honda Gresini's Álvaro Bautista with a strong move. With 24 laps remaining Pedrosa made a move on Spies stick down the home straight to take the lead. A lap later, Stoner was a man on a mission as he also took LCR Honda MotoGP's Stefan Bradl to go fifth.

It was misery for Spies with 22 laps left as the American's engine blew down the straight, causing the oil flags to come out, with the Yamaha rider immediately pulling off the racing line. This affected the following group, as Stoner dropped back behind Dovizioso and Bradl. San Carlo's Michele Pirro and Came IodaRacing Project's Danilo Petrucci were also robbed of any good luck as then had to retire with technical issues. Three laps later, Tech 3's British rider Cal Crutchlow lost the front end of his bike in turn 4, unfortunately putting an end to his charge. In the meantime, Stoner had fought his way back past his group into third, while Power Electronics Aspar's Randy de Puniet had to pull in with a mechanical issue.

With 12 laps to go Pedrosa, who was on record breaking pace, had a big wobble, yet managed to stop himself running onto the grass. This did not stop the Spaniard however, and he soon rediscovered his rhythm. Five laps on, Dovizioso was all over the back of Stoner, who was fighting fearlessly with his injury, and took him for third.

Lorenzo all alone in 2nd place. When he came up to lap wild card CRT team entry Steve Rapp he shaked his foot at Steve in admonishment for being in his way. But even with the CRT riders helping to fill the field on the big Indy track, the race was fairly boring.
In the end it was Pedrosa whose dominant performance resulted in his second win of the season ahead of Lorenzo and Dovizioso, taking his fifth podium this year. Lorenzo retains his championship lead, though it has been cut to 18 points by his Spanish rival. It was however Casey Stoner that arguably put in the best ride of the day, having gritted his teeth to finish a tremendous fourth despite injury. Bautista came in fifth, ahead of Bradl, Ducati Team's Valentino Rossi and Cardion AB Racing's Karel Abraham. Top CRT wet to Avintia Blusens' Yonny Hernandez in ninth, ahead of De Puniet's teammate Aleix Espargaró.
Dani Pedrosa, Repsol Honda, Race winner - "I'm extremely happy with this win and I really want to congratulate the whole team for the great job they've done this weekend. The bike worked perfectly. It was difficult at the beginning of the race, because the pace was very strong from the start. I got past Ben Spies, but I kept calm because I knew I had the pace today to fight for the victory. When I took the lead, I put in some very strong laps to build up a gap and then I made a mistake in turn 2 going into neutral and Jorge (Lorenzo) reduced the gap by one second. But I was able to get back on my pace and ride comfortably to the end, where I think Jorge struggled a little with the soft rear tyre. We managed to take our second win of the season and every point is important. I want to also congratulate Casey (Stoner) for his result; he did a superb race in his condition and I am sure he will be strong again in Brno."
Jorge Lorenzo, Yamaha 2nd +10.823 - "We thought that the soft tyre could finish the race well so we took a risk with it. At the beginning it wasn't so bad and I could follow Ben and Dani. Then Ben had his engine failure which was lucky for my position but I am so sorry for him. Dani was a little step forward today and had a tyre advantage in the end. Anyway, second was the best we could do today which is very good for the Championship."
Casey Stoner: Repsol Honda: 4th - "I'm definitely disappointed with how the weekend went. We had a strong start on Friday morning and then had a few issues Friday afternoon in FP2. We showed that we certainly had the pace for pole position and fight for the win, but unfortunately I had a huge crash in qualifying. The injuries I sustained from the crash made things very difficult for us and we lost precious track time to work on the set-up.
This morning in warm-up I was just getting comfortable on the bike and trying to get a feel for everything rather than working on set up. The race was equally as difficult. We had a rough start and got pushed back some positions and had to fight our way back through. As soon as we did, unluckily Ben (Spies) had a bike failure and I found myself in the middle of the smoke, unsure where I was going and what I might hit and we lost positions again. At the end of the race it was almost impossible to maintain the pace. The painkillers I took to dull the pain gradually wore off at around the halfway point and, as I was compensating for my injury with the other side of my body, I simply had no energy left. It was frustrating to give up the podium position to Andrea (Dovizioso), but we did everything we could and at least I was able to ride and take some points."
RESULTS MOTOGP RACE: (28 laps = 118.048 Km)
POS / RIDER / NAT. / TEAM / MOTORCYCLE / TIME / KM/H / GAP
1 / Dani PEDROSA / SPA / Repsol Honda Team / HONDA / 46'39.631 / 151.796 /
2 / Jorge LORENZO / SPA / Yamaha Factory Racing / YAMAHA / 46'50.454 / 151.211 / 10.823
3 / Andrea DOVIZIOSO / ITA / Monster Yamaha Tech 3 / YAMAHA / 46'56.941 / 150.863 / 17.31
4 / Casey STONER / AUS / Repsol Honda Team / HONDA / 46'59.434 / 150.729 / 19.803
5 / Alvaro BAUTISTA / SPA / San Carlo Honda Gresini / HONDA / 47'02.187 / 150.582 / 22.556
6 / Stefan BRADL / GER / LCR Honda MotoGP / HONDA / 47'09.703 / 150.182 / 30.072
7 / Valentino ROSSI / ITA / Ducati Team / DUCATI / 47'37.245 / 148.735 / 57.614
8 / Karel ABRAHAM / CZE / Cardion AB Motoracing / DUCATI / 47'48.073 / 148.173 / 1'08.442
9 / Yonny HERNANDEZ / COL / Avintia Blusens / BQR / 47'50.737 / 148.036 / 1'11.106
10 / Aleix ESPARGARO / SPA / Power Electronics Aspar / ART / 47'53.710 / 147.882 / 1'14.079
11 / Toni ELIAS / SPA / Pramac Racing Team / DUCATI / 48'05.936 / 147.256 / 1'26.305
12 / Ivan SILVA / SPA / Avintia Blusens / BQR / 48'19.905 / 146.547 / 1'40.274
13 / Colin EDWARDS / USA / NGM Mobile Forward Racing / SUTER / 46'46.893 / 145.996 / 1 lap
14 / Steve RAPP / USA / Attack Performance / APR / 47'00.909 / 145.27 / 1 lap
15 / James ELLISON / GBR / Paul Bird Motorsport / ART / 46'55.629 / 145.543 / 1 lap
Pole Position: Dani PEDROSA 1'38.813 153.599 Km/h
Fastest Lap (New record): Dani PEDROSA 1'39.088 153.172 Km/h Lap 15
Old Circuit Record Lap: Casey STONER 1'39.807 152.069 Km/h 2011
Circuit Best Lap: Dani PEDROSA 1'38.813 153.599 Km/h 2012
CHAMPIONSHIP POSITIONS TO DATE:
1 LORENZO 225, 2 PEDROSA 207, 3 STONER 186, 4 DOVIZIOSO 137, 5 CRUTCHLOW 106,
6 BRADL 94, 7 BAUTISTA 92, 8 ROSSI 91, 9 HAYDEN 84, 10 SPIES 66, 11 BARBERA 60,
12 ESPARGARO 39, 13 DE PUNIET 33, 14 ABRAHAM 18, 15 HERNANDEZ 17.
---
Powerplant Motorcycles' Pro Builder Class Calendar Bike Building Championship winner with our band Nylon Pink and
FastDates.com World Superbike Calendar Kittens Kinsey Ray and Sabella Shake.
Japanese Builder Hoshikawa Hideki flys in to take Best of Show
2012 LA Calendar Motorcycle Show
Calabasas, California, USA, Sunday July 22nd, 2012 - The 21st edition of the LA Calendar Motorcycle Show sponsored by Russ Brown Motorcycle Attorneys moved into its third decade as the premier outdoor streetbike event in America featuring its top Celebrity Builders, the Calendar Bike Building Championship & Concours d' Elegance, selected Vendors and Exhibitors, Calendar Girl Music live performances, now taking place at a beautiful new new location on the lawn and under the shade trees of the Calabasas Inn, in the upscale Los Angeles suburb of Calabasas, California. The first decade of the Calendar Motorcycle Show took place at the exciting Museum of Flying at the Santa Moncia Airport, then expanded in 1991 to two days the larger Queen Mary event facility in Long Beach venue alongside the Pacific Ocean.
For the fourth time in eight years, a top Japanese builder used the LA Calendar Show to mark his entrance onto the world stage, following in the foot steps of former Best of Show and Class winners Shinya Kimura / Chabott Engineering, Kenji Nagai / Ken's Factory and Hiroyouki Hirata of BB Custom Factory who all flew in with their bikes from Japan to compete at the Calendar Show.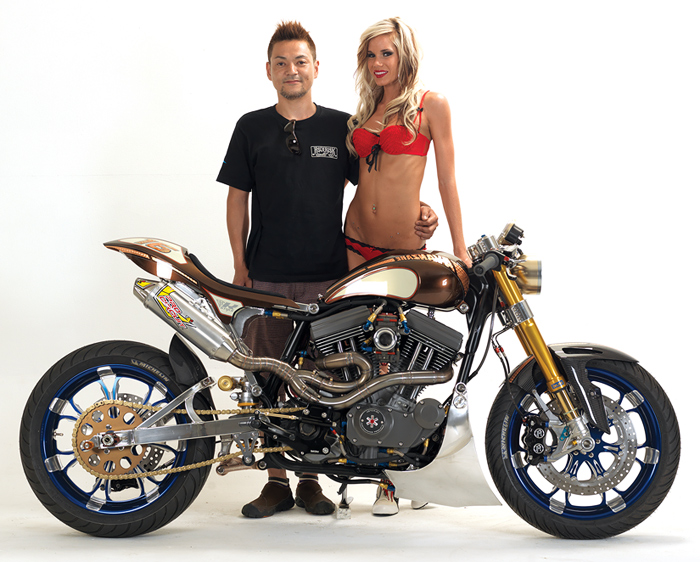 Ladies and Gentlemen, presenting 2012 LA Calendar Best of Show winner Hoshikawa Hideki and his bike 'Asterisk'
together with World Superbike Calendar Kitten Kinsey Ray. Feature Pictorial in Calendar Bike Garage
Garnering Best of Show in this year's 2012 Calendar Bike Building Championship was Hoshikawa Hideki / Asteris9.com from Miyagi, Japan who flew in to Los Angeles for just 3 days with his latest custom bike build to compete and take top honors, then fly back home to Japan. Celebrity judges Jim Gianatsis, Jim Giuffra, Chris Redpath and Michael Schacht choose Hideki's 883cc Sportster based naked custom sportbike as the most exciting, original and well constructed custom at the Show. Hideki said he built it for a customer who gave him a blank check and no instructions whatsoever, other then to ask him to build the best bike he could build. Hideki is not necessarily a sportbike enthusiast, he builds all kinds of Harley based customs, but this time he said, he wanted to concentrate on the quality of the design and build, utilizing real sportbike feel and performance for the now highly modified 1200cc Sportster engine.
Complete 2012 LA Calendar Motorcycle Show Coverage Here
Hoshikawa Hideki / Asterisk Bike Hi-Resolution Feature Pictorial in Calendar Bike Garage
---
The Russians will be seeing more then red as the World invades Russia. Beautiful girls, fast riders and high horsepower machines will takeover Moscow, something Napoleon couldn't accomplish some 3 centuries earlier with the entire French Army.
SBK World Superbike Championship, Round 11 of 14, Moscow, Russia
World Superbike Invades Russia
Rome (Italy), Sunday 19 August 2012 – In the midst of its 25th anniversary celebrations the eni FIM Superbike World Championship makes another major step forward in history as international bike racing arrives in Russia for the very first time. The eleventh round of this exciting season also constitutes a milestone for motorcycle racing in general: Russia is in fact a major industrial power with 143 million inhabitants, a rapidly growing economy and an enormous number of motorsport fans, who will have an opportunity to see World Superbike in person for the first time.

The event takes place this coming weekend, 24-26 August, at the spectacular new Moscow Raceway circuit, measuring 3931 metres in its WSBK layout. The circuit, which cost around 130 million Euro to build, lies close to Volokolamsk, around 100 kms to the west of the immense Russian capital.

Moscow Raceway was inaugurated on July 15 with a World Series car event, and to give the Superbike riders the possibility of getting to know the track, a supplementary test-session has been organized for Wednesday 22 August. The event itself will be presented to the Russian and international media on Thursday 23 August at the Ritz-Carlton Hotel in Moscow, close to the Kremlin.

The Russian Round will be the start of the decisive run-in for this year's title and the situation in the championship could not be any closer. At the last round in Silverstone chasing rider Marco Melandri (BMW Motorrad Motorsport) whittled down the gap to Max Biaggi (Aprilia Racing Team), who has led the standings since the opening round in Australia, to just 10.5 points. Two rounds ago Biaggi had a 55-point lead over his fellow Italian, but in Superbike every race is unpredictable and surprises are the order of the day. With 200 points still up for grabs in the final four rounds (Russia, Germany, Portugal and France), Tom Sykes (Kawasaki Racing Team), Carlos Checa (Althea Racing Team Ducati) and Jonathan Rea (Honda World Superbike Team) are also still in with a chance, with Rea just 70.5 points from the leader.

41-year-old Biaggi has been preparing for the race with just a short holiday break and his usual careful training routine, while after Silverstone Melandri celebrated his 30th birthday with friends at home.

In the UK neither Biaggi nor Melandri were able to score particularly brilliant results, picking up respectively 2.5 and 13 points out of a total of 37.5, due to the half score awarded in the rain-affected second encounter. But Sykes (10 points), Checa (16) and Rea (16.5) could only partially capitalize on the leading duo's setbacks and for them Moscow represents one of the final opportunities to remain in touch with the leaders.

The Manufacturers' race is also at a good point with BMW (316 points) now ahead of Aprilia (302.5): this is the first time that the German manufacturer has been in the lead of this particular classification. Ducati are not far behind either on 300 points and even Kawasaki (253.5) have a good chance of closing the gap.

The title race is made even more exciting by the fact that as well as the leading contenders, there are also many other riders in with a chance of upsetting the applecart by going for individual race wins. Silverstone was a case in point, with the 19-year-old Frenchman Loris Baz, the Kawasaki Racing Team's revelation, producing terrific form to score his first win and a third place. Baz has already taken three podiums in the last four races and is sure to be a contender in the future.

All eyes will also be on Eugene Laverty (Aprilia Racing Team), Leon Haslam (BMW Motorrad Motorsport) and Davide Giugliano, the 22-year-old youngster from Rome and Checa team-mate in Althea Racing. One man to watch with particular attention will be Sylvain Guintoli (Pata Racing Team Ducati), the Frenchman who has already won in the wet in the Netherlands and the UK, moving into eighth place overall and becoming top 'satellite' rider. The FIXI Crescent Suzuki team also showed signs of a revival at Silverstone, with Leon Camier in particular emerging as a frontrunner.

Points (after 10 di 14 rounds): 1. Biaggi 274; 2. Melandri 263.5; 3. Sykes 222.5; 4. Checa 220.5; 5. Rea 203.5; 6. Haslam 170; 7. Laverty 160.5; 8. Guintoli 122.5; 9. Fabrizio 108.5; 10. Giugliano 106; etc. Manufacturers: 1. BMW 316; 2. Aprilia 302.5; 3. Ducati 300; 4. Kawasaki 253.5; 5. Honda 209.5; 6. Suzuki 75.5.

World Supersport 600cc
In Russia the Supersport battle also reaches a high watermark: with 100 points still to play for, nine riders from three different manufacturers (Honda, Kawasaki and Triumph) have a slim chance of taking the title, but barring surprises the winner will undoubtedly be one of the four riders who have dominated the championship since the start and who are now separated by 30 points: Kenan Sofuoglu (Kawasaki Lorenzini), Sam Lowes (Bogdanka PTR Honda), Jules Cluzel (PTR Honda) and Fabien Foret (Kawasaki Intermoto Step).

Sofuoglu, the 27-year-old who has already been crowned Supersport champion twice, has headed the standings since the first race but in the last three events his results have been fifth, second and fifth, due to the repercussions of a niggling knee injury. Lowes gained some ground in his home round and the 22-year-old is now just 14 points off the top slot, but he in turn is being reeled in by his team-mate Jules Cluzel, now just 28 points behind following his second win of the season at Silverstone.

Meanwhile Sofuoglu, a Muslim from Turkey, has already become the most successful rider ever in the Supersport category with 19 wins to his name, adding to 45 podium finishes (in 65 races) and 13 poles and he will surely be a hard man to beat in the remaining rounds.

In Supersport all the Russian fans will have something to cheer on with 25-year-old Vladimir Leonov (Yakhnich Motorsport Yamaha), one of the emerging stars of the category. Leonov has already been on the podium with a third place at Assen and despite an injury at Donington that kept him out of action for one race, he is currently lying 12th overall.

Points (after 9 of 13 rounds): 1. Sofuoglu 148; 2. Lowes 134; 3. Cluzel 120; 4. Foret 118; 5. Parkes 98; 6. Morais 71; 7. Quarmby 67; 8. Baldolini 62; etc. Manufacturers: 1. Honda 197; 2. Kawasaki 187; 3. Triumph 91; 4. Yamaha 73; 5. Suzuki 6.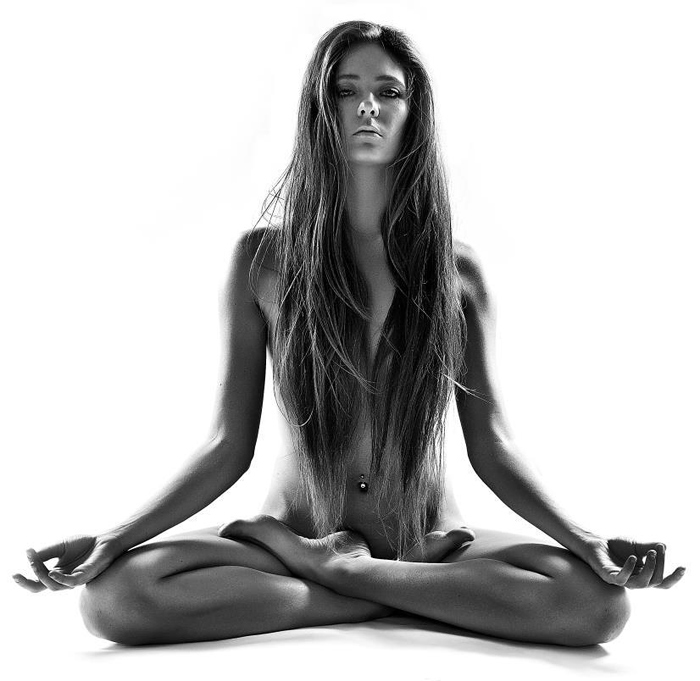 Meet SBK World Superbike Grid Girl and Calendar Kitten Camilla Chiniquy
featured in the 2013 FastDates.com Calendars!
---
---
The Fast Dates World Superbike Calendar Presents a History, Track Tests,
Team Rider and Designer Interviews, and Pictures of All the
Ducati Corse World Superbikes
by Alan Cathcart and Jim Gianatsis
The year 2011 marked the 25th anniversary of the creation of the first, of a now legendary line of Ducati Superbikes with their trademark Desmoquattro 4-valve V-twin motors hung below a lightweight trellis tube frame, race bikes that went on to dominate the then new World Superbike Championship for next quarter of a century. Arguably the most significant motorcycle engine design of any kind since the CB750 Honda, and surely the most remarkable and successful volume production engine format ever used in world competition by any single manufacturer, the venerable Ducati 4-valve desmodromic engine recorded to this date 14 World Superbike Championship titles in the 24 year history of the world's premier production bike based world roadracing series.
This book chronicles the development and history all five Ducati Corse World Superbike generations from the first Desmoquatro 750cc prototype to the revolutionary new 1199 Panigale Superquadro together with interviews with the Ducati designers, team racers and managers. This unique insight is provided by renown motorcycle racer and journalist Alan Cathcart who has had the envious and often exclusive opportunity to test ride every one of the factory Corse race bikes over the last 25 years, those tests of which are featured here. Photography of the Corse factory bikes and riders is proved by the world's most renown motorcycle roadracing photographers.
Adding icing to the cake, and to warrant this big collectors edition book, included are the incredible high definition photographs of the bikes taken by former racer, motojournalist and photographer Jim Gianatsis as featured in the Fast Dates World Superbike Calendars from those years with the beautiful Fast Dates Calendar Kittens who served as the official SBK and Team Ducati Corse grid girls at the race where the bikes were photographed.
This 224 page large format collectors edition book begins with a Forward by Massimo Bordi, legendary designer of the Desmoquattro back in 1974. Then it dives into the technical details, revealing photography and Cathcart's exclusive tests of every one of the factory Ducati Corse Superbikes from the First Generation 851cc Daytona raced prototype, to Doug Polen's Fast by Ferracci 888/926 World Championship winner. Followed by the Second Generation 916/955 machines, the Third Generation 999, the Fourth Generation 1098/1198, to the all-new Fifth Generation 1199 Panigale. Included along the way are interviews with all the factory riders and World Championship winners from Doug Polen, Carl Fogarty and Troy Corser, to Neil Hodgson, James Toseland, Troy Bayliss, Nori Haga and Carlos Checa. While the tradition continues with a detailed look at the new 1199 Panigale and a interview with the designers who created it, and an exclusive track test of the newest Generation 1199 bike by Cathcart and 3-time World Superbike Champion Troy Bayliss.
This is a must have book for every Ducati and motorcycle roadracing enthusiast. Gianatsis Design has produced and published the book in a beautiful large format 12x12-inch hard cover design coffee table style Collectors Edition Book featuring 224 pages in full color printed on 100# dull coat art paper for the best possible reproduction and presentation. Books are individually shrink wrapped and have a printed cover wrapper.
Order Now from Amazon.com USA: USD $69.95 • Amazon.com UK/Europe: UK £55.00 / EUR $55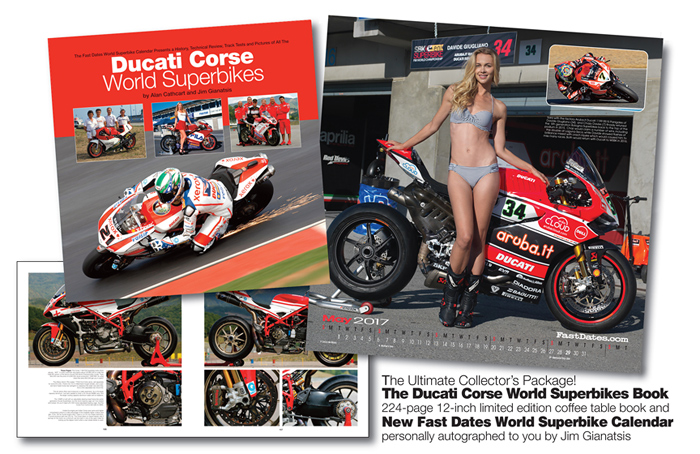 Exclusive Autographed Collector's Package!
The all new Ducati Corse World Superbikes 224-pg book and the 2013 Fast Date World Superbike Calendar - World Release July 1st 2012
Personally autographed to you (or the name you request on the PayPal.com Order Form) by Jim Gianatsis and shipped direct to you.
For more information or to order the Book or the Calendar individually, unsigned, go to the Sportbike Books and Fast Dates Calendar order pages. $100 Collector's Package, plus $20 USPS Priority Mail Shipping & Handing in the USA.
---
There's more! Go to Pit Lane News Previous Week

Also Visit: Fast Dates Calendar News • Iron & Lace Calendar News
Calendar Girl News • Meet the Models • Paddock Garage

MEMBERS CORNER! Calendar Kittens, Paddock Garage, Iron & Lace Garage





MotorcycleSuperstore.com
Some of our Calendar Kittens can also at Playboy's website...



FREE! New Met-Art Model Galley Updated Daily - Stop Back Each Day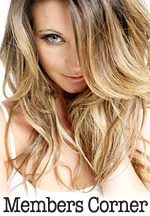 Hot Bikes, Sexy Kittens
Your Exclusive Grid Pass
also includes....
---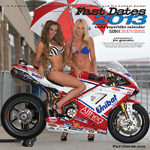 Order the New
2013 Calendars!
with FastDates.com Calendar Kitten, Ducati Corse Grid Girl
and Playboy Playmate
Heather Rae Young!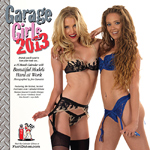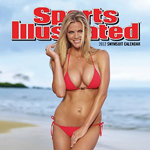 Click for even more Calendars!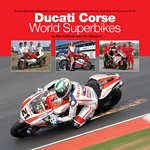 Retail $69.95 ea.
Click to Order

Ducati Corse
World Superbikes
by Alan Cathcart
& Jim Gianatsis
The most extensive book ever on the history of the winningest bikes in SBK World Superbike. Covers all 5 Generations of the Desmoquatro factory Ducati Corse World Superbikes from the first 750/851 prototypes to the new 5th generation 1199 Panigale with technical details and photos, interviews with all the engineers and factory riders, track tests of every bike, and full page photos of the bikes from all the Fast Date Calendars with the official Ducati Corse and SBK Calendar Kittens.
Photography by the world's top roadracing photographers including Gold & Goose, Kel Edge, Fabrizio Porrozzi, Max Olina.
This is a high quality Collectors Edition hard cover coffee table book, 224-pages in large 12x12-inch format printed on 100# dull coat art paper.

Click on the cover above to order individual copies from Amazon.com. Retail $69.95 ea.
Also at Amazon.com.uk
---
Masao Furusawa,
Yamaha M1 MotoGP Bike Designer Interview:
On Visiting Italy to help Ducati's Filippo Preziosi, and Rossi's move to Yamaha
August 21st - The news that the former head of Yamaha's MotoGP program Masao Furusawa had visited Italy to talk to Ducati Corse boss Filippo Preziosi spread like wildfire through the racing world. After initial sightings in Italy of Furusawa, rumors quickly began to spread that the legendary Japanese engineer had been contacted by Ducati to help them fix their troubled Desmosedici, in a bid to keep Valentino Rossi at the factory. The rumors turned out to be true, and so veteran Japanese journalist Akira Nishimura visited Furusawa at his Kyoto home to ask him about the visit. Furusawa explained how he visited Italy at Filippo Preziosi's request, talked of his motorcycle design philosophy, and explains why he decided to turn down Ducati's request for help. Furusawa goes on to talk about visiting Valentino Rossi in Tavullia to discuss his future, and gives his vision of Rossi's chances at Yamaha.
The interview gives a fascinating insight into a key point in motorcycle racing history. It highlights the lengths to which Ducati is willing to go to change their fortunes, and it also highlights interesting aspects of Japanese culture, and the effect they can have on the direction of racing and the individuals involved.

Read Interview Here
Crutchlow admits factory Ducati no longer an option
"It's not avaliable to ride! So I won't be riding it" - Cal Crutchlow.
August 14th - Cal Crutchlow has admitted that he will not be racing for the factory Ducati team in MotoGP next season.
The Englishman has enjoyed a superb campaign for Tech 3 Yamaha this year and has seen his standing within the MotoGP paddock increase immensely with a series of strong races.
For much of the year he has been linked with a move to the Italian manufacturer in place of either Valentino Rossi or Nicky Hayden, but the former World Supersport champion today admitted on Twitter that it is no longer a possibility.
"You can all stop asking about me riding the red bike... it's not avaliable to ride! So I won't be riding it," tweeted the Englishman.
Crutchlow's team-mate Andrea Dovizioso is now expected to ride alongside Hayden next season.
Ducati and Rossi to part ways at the end of 2012
Team Ducati Press Release, August 10th 2010 - As the MotoGP series awaits its return to action for the August 19 Indianapolis Grand Prix, Ducati announces that its working relationship with Valentino Rossi will conclude at the end of the 2012 MotoGP World Championship.

Ducati wishes the Italian well for the new challenges that await him, and in the meantime, the team will continue to give its best effort in order to improve over the latter part of the season.

Racing has always been in Ducati's DNA, and now more than ever, it is integral to the Borgo Panigale company's product development and image. AUDI shares Ducati's strategic approach and agrees with its growing commitment to competition.

Therefore, having recently renewed its agreement with American Nicky Hayden, Ducati is in the process of finalizing the team that will take part in the 2013 World Championship, confident that its team and bike will be capable of competing at the highest level.
Yamaha Signs
Valentino Rossi for
2013 - 2014
Friday 10th August, 2012 - Gerno di Lesmo (Italy) - It is with great pleasure that Yamaha Motor Co., Ltd confirms the signing of Valentino Rossi to ride for the Yamaha Factory Racing MotoGP Team for 2013 and 2014.

Valentino Rossi first joined Yamaha in 2004 and achieved four MotoGP World Champion titles with the Yamaha YZR-M1 in 2004 & 2005 and again in 2008 & 2009. He won 46 Grand Prix races with Yamaha over a 7 year period before leaving at the end of the 2010 MotoGP season.
Rossi, who is presently 8th in the Championship standings, will partner Jorge Lorenzo who currently leads the 2012 MotoGP World Championship by 23 points, having taken five victories from the first ten completed races of the 18 race series.
Ducati Team at Brno
with Rossi only,
injured Hayden's return
is postponed
Aug 21st- The Ducati Team will take to the track at Brno with Valentino Rossi only, as Nicky Hayden, who injured his right hand in a qualifying crash at the Indianapolis GP, is staying in the United States to recover. The American, who is expected to return at Misano, will not be replaced in the Czech Republic.
The circuit, which was built in the mid-'80s, features a large variety of corner types and elevation changes. It is fast, flowing, and very wide. Rossi has collected four podium finishes there in addition to his seven wins across all classes.
VALENTINO ROSSI, Ducati Team - "Laguna and Indy were two very difficult races, so I'm happy that we race again in just a few days, at Brno. The next two weeks will be very important for the rest of the season. I expect to do better in the Czech Republic, as it's a track that I like and that is more 'normal.' I had a pretty good dry race there last year with Ducati, also in terms of the gap to the front. Then next week we'll have two days of testing at Misano, where we'll have some new things to try that I hope will help us to be faster in the last part of the season."
NICKY HAYDEN, Ducati Team - "It's tough to miss another race. I don't have big problems, but my hand is still very swollen and I don't have much strength, and of course right-hand injuries are worse for motorcycle racers. I would have been at far less than 100 per cent, and if I used too much force or crashed again, I could displace the breaks and possibly be in big trouble. Obviously, the head is even more important, and with the amount of time I was unconscious, I'm still dealing with a headache. The main thing is all the doctors told me racing was a really bad idea and not smart, and everybody on my team agreed. As much as the racer in me doesn't like staying at home and missing track time and points, I need to listen to the experts and try to heal up and get ready for Misano. That's an important race for me and for Ducati, and I'll be doing all the rehab to come back as fit as possible. I don't like it, but it's the right thing to do."
VITTORIANO GUARESCHI, Team Manager - "Following the last checks that Nicky underwent to his hand, we agreed together that the best solution was to skip this race as well. I know that's very difficult for him, but it was also the advice of all the doctors that he saw. He'll try again in the coming races. We won't replace him in the Czech Republic, and we expect him to return for Misano. With Valentino we'll work to recover after two very challenging races. He likes Brno, he has won many races there, and last year he had a decent race."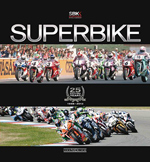 The Official SBK
World Superbikes
1987-2012
25 Year History Book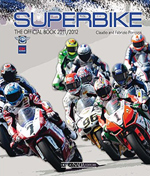 The Official SBK
2011-2012 Yearbook
These SBK Yearbooks are the Best Books Ever about World Superbike
They feature awesome color photography of the riders, bike and racing action. The feature a detailed revue of the past season in pictures and statistics, with a detailed look at the bikes and riders.
Plus a technical look data all the bikes, a preview of the upcoming season's Championship!
We buy this every year ourselves and highly recommend it!
SBK World Superbike Video Game
---
Valentino Rossi seventh at Indianapolis, Hayden knocked unconcious and questionable for Brno


Ducati Press, Indianapolis GP - Valentino Rossi had a difficult weekend at Indianapolis. In both the qualifying session and the race, he couldn't manage to match his times from the cooler free-practice sessions, when he lapped at the pace of the second group.

Affected by the lack of grip that occurred just a few laps after the start, the Italian concluded the race a lonely seventh.

Nicky Hayden, after a qualifying crash in which he suffered a hard blow to the head and two small fractures to the second and third metacarpals of his right hand, had to watch the race from the garage. The American then returned home to nearby Kentucky, where in the course of the next two days he will decide whether or not to take part in the Czech Republic Grand Prix on Sunday.

Valentino Rossi (Ducati Team) 7th - "It was a very complicated weekend. We expected it a little bit because last year was also challenging, but there were also some positive signs these two days. In the morning practice sessions and also in today's warm-up, I was able to ride a bit better, with a pace of around 1:40.5.

In the race though, with the higher temperatures of the afternoon, the rear tyre started to slide a lot after just a few laps. The harder I tried to push, the more it slid, so I actually went slower. I tried to stay with the others but I closed the front twice, and I nearly crashed. At that point, I decided to make it to the finish without making mistakes.

I'm pleased that we go directly to Brno next week because it's a track that I like a lot and last year we had a decent race. Then we'll also have a test where we'll try to take a good step forward with the bike because there are only seven rounds until the end and we have to do some better races."

Nicky Hayden (Ducati Team) DNS - "To miss any race is tough, but to miss my home GP is extremely difficult. Still, I realize that I had a pretty big one yesterday and was knocked out for quite a while, so to be here today more or less okay is positive. There's no really big damage, although injuries to the right hand are always worse than the left. Even if I thought I could have ridden today, the doctors wouldn't have cleared me because I was knocked out for so long. Concussions need to be taken seriously, so I don't fault them for that. It was really difficult watching the race. It would have been tough today, but we were improving through the weekend, and I had a pretty decent pace. That's how it goes sometimes. I'll try to get healthy and come back as soon as possible."

Vittoriano Guareschi, Team Manager - "After just a few laps today, it became very difficult for Valentino to ride. He tried to overcome the problems but couldn't manage it, and at that point he decided to take home seventh-place points. We'll try to do better at Brno. Over the next couple of days, we'll also know whether or not Nicky will be able to be there. He has two small fractures in his right hand, so he'll undergo some additional exams to check whether it will be possible to ride or if it's better to skip the Czech Republic and recover for Misano. Anyway, we'll go there with the bikes and the full team."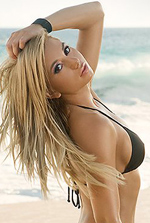 Meet 2012 Calendar Kitten
Sara Balint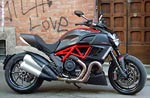 The Devil Made Us Do It!
Testing the Ducati Diavel in Italy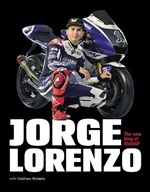 Sudco High Performance & OEM Replacement Parts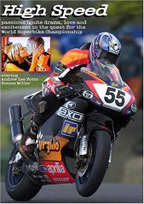 High Speed - the Movie
The best motorcycle racing movie ever made! Filmed on location at the World Superbike races , this an exciting romantic drama staring beautiful British actress Sienna Miller.
---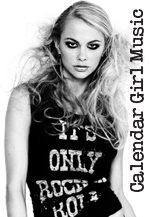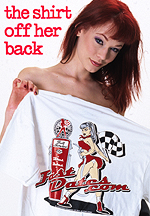 Order the Official
FastDates.com &
LA Calendar Bike Show
T-Shirts!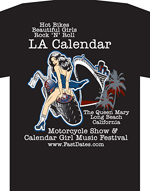 ---
AMA Pro Vance & Hines Harley-Davidson Series Extends Through 2014 INDIANAPOLIS, Ind. (August 18, 2012) - With over thirty riders lining up on the grid this weekend to mark the start of the XR Showdown at the Red Bull Indianapolis GP, Vance & Hines, the Harley-Davidson Motor Company and AMA Pro Racing are pleased to announce that the Harley-Davidson spec racing class will be extended for the 2013 and 2014 seasons in the GEICO Motorcycle AMA Pro Road Racing Championship.

Continuing with the Harley-Davidson XR1200 platform modified with a spec racing kit from Vance & Hines, from 2013 onward, the class will be renamed as the AMA Pro Vance & Hines Harley-Davidson Series.

"We are absolutely thrilled to be making this announcement here at Indy, in front of the world's racing audience at the most historic racing circuit in the world, showcasing and promoting Harley-Davidson, the most iconic American brand in motorcycling," said Terry Vance on news of the series' extension. "The fans have responded with tons of enthusiasm for the Harleys, and we are committed to its continued growth, further expanding the grids and raising the level of exposure for the class."

In only its second full season, the XR1200 Series has produced fierce battles and some of the closest finishes in AMA Pro Racing, and with over $200,000 in prize money to be awarded for the 2012 season, the class offers a purse that now rivals all the other classes in the AMA Pro Paddock.

This weekend's round features an expanded $50,000 purse and also signals the start of the XR Showdown, where the top ten riders in the points standings will compete for the title over the final five races of the season and an extra $60,000.

For more information on the series, please contact Paul Langley at
plangley@vanceandhines.com or visit vanceandhines.com/xr1200 for an electronic version of this announcement.