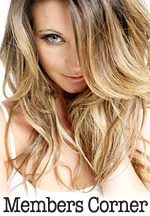 Hot Bikes, Sexy Kittens
Your Exclusive Grid Pass
also includes....
---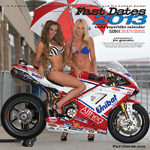 Order the New
2013 Calendars!
with FastDates.com Calendar Kitten, Ducati Corse Grid Girl
and Playboy Playmate
Heather Rae Young!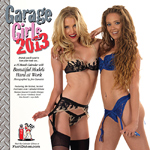 Click for even more Calendars!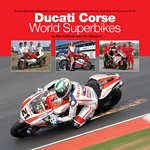 Retail $69.95 ea.
Click to Order from Amazon.com

Ducati Corse
World Superbikes
by Alan Cathcart
& Jim Gianatsis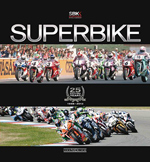 The Official SBK
World Superbikes
1987-2012
25 Year History Book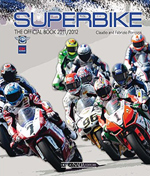 The Official SBK
25th Anniversary
2011-2012 Yearbook
These SBK Yearbooks are the Best Books Ever about World Superbike. They feature awesome color photography of the riders, bike and racing action. The feature a detailed revue of the past season in pictures and statistics, with a detailed look at the bikes and riders.

Plus a technical look data all the bikes, a preview of the upcoming season's Championship!
We buy this every year ourselves and highly recommend it!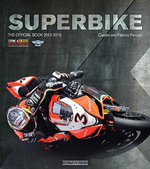 2012-2013 Yearbook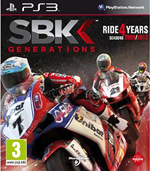 SBK World Superbike Video Game
---
Consumer International Motorcycle Show tour
joins Dealer Expo in Indianapolis February 15-17th.
Dec 7th, 2012 - The largest consumer motorcycle show tour launches its first Indianapolis event during Dealer Expo weekend in February 2013. The Progressive International Motorcycle Shows will make a weekend stop at the Indiana Convention Center Feb. 15-17, co-locating with the 2013 Dealernews International Powersports Dealer Expo being held that same weekend in a separate area of the facility.
"Our goal in developing one, single powersports weekend was to make sure we listened carefully to our customers, so that we created the right format, in the right city, at the right price and built the combined trade and consumer industry event they wanted," said Advanstar Executive Vice President Danny Phillips.

Dealers attending the 2013 Dealer Expo will be able to visit the motorcycle show for free on Sunday afternoon. Show management encourages dealers to schedule meetings with their OEMs during this time. Dealers also will have the opportunity to view the 2013 models from a number of vehicle manufacturers.
Consumers will not be granted access to the Dealer Expo, nor any of its features and events, until Sunday afternoon, when the entire facility will be open to all trade and consumer attendees. The Dealer Expo will remain a secured, trade-only event from Friday morning to noon on Sunday, according to show management.
For more information on the Indianapolis Progressive International Motorcycle Shows, visit www.motorcycleshows.com. To register for Dealer Expo, visit www.dealerexpo.com.
Team Althea Racing with APRILIA FOR THE 2013 SBK SEASON.
Davide Giugliano will race with an Aprilia RSV4
Noale,Italy, 3 December 2012 – Genesio Bevilacqua's Althea Racing, one of the top teams in World Superbike, has chosen Aprilia as their partner for the 2013 season.

The Aprilia RSV4 Factory, extraordinary winner of the Rider and Manufacturer titles in the season which just ended as well as in 2010, will be ridden in the next WSBK season races under the team Althea colours by Roman rider Davide Giugliano.

Born in 1989, Davide Giugliano had an excellent WSBK rookie season in 2012 with one second and one third place, and in 2011 he won the Superstock 1000 title with team Althea.

With the contract between Aprilia and Althea Racing, there will now be 4 Aprilia RSV4 bikes starting in the 2013 World Superbike season. In fact, Giugliano's Aprilia will be riding alongside the two official Aprilia Racing Team RSV4s ridden by Northern Irishman Eugene Laverty and Frenchman Sylvain Guintoli, as well as the Red Devils Roma team bike ridden by Michel Fabrizio.

Gigi Dall'Igna, technical and sport director of Aprilia Racing had this to say: "We are truly pleased to announce the cooperation with Althea Racing, unquestionably one of the top teams in World SBK. This is a structure with great technical skills that has our complete confidence. With the bike provided to Althea, and after the agreement reached with the Red Devils Roma team, we now have four RSV4 bikes lined up for the next World SBK season. This is a great challenge for Aprilia Racing and, at the same time, a reason for us to be proud since even in the season which just ended the RSV4 has shown itself to be a winning project".

Aprilia is the reigning brand champion in WSBK and boasts a collection of 51 world titles: 4 in Superbike, won in 2010 and 2012, 9 championships in off-road disciplines and an incredible 38 championship titles in MotoGP where it is the most victorious Italian and European brand of those active in racing.
and from Althea...
Team Althea Racing together with Aprilia in 2013 World Superbike Championship
Dec 3rd - Althea Racing partners with Aprilia and prepares to compete at the top level in the 2013 World Superbike Championship. Davide Giugliano will be tasked with riding the RSV4 Factory machine, the bike that won theRider's and Manufacturer's titles in both the recently concluded 2012 championship and the
2010 season.

The two winning companies have decided to work together to consolidate their position as
frontrunners and give Davide Giugliano the chance to prove himself as a top rider in the
category. The young Italian rider can count on the tried and tested structure of the Civita
Castellana-based team and on the expertise of technicians who have clearly demonstrated their
ability in recent years.

Genesio Bevilacqua: "I am very pleased to have reached such an important agreement with
Aprilia. We will race with the championship winning bike next year and this will only encourage
us to push even harder and live up to the potential of the bike that we are entrusted with. As
everybody knows, Althea Racing is used to facing important challenges and counts on a
structure that works in perfect harmony to achieve great goals.

Our strength is our team and
its components; our team members, who have worked together for many years with no secrets between them, remain the same. We believe that we have sufficient experience with which to confront the challenge of the 2013 championship. Davide Giugliano is our secret weapon. He is a young and aggressive rider who has amazing talent and together with him we will fight for
success in the 2013 SBK championship standings. I would like to thank the entire Aprilia staff and particularly Engineer Dall'Igna for their willingness and professionalism."
MV Agusta to Compete in World Supersport Beginning 2013 ßwith Team Park & Go
Varese, Italy, Nov 22nd 2012 - The Italian motorcycle manufacturer who is currently the sales leader of the middle weight supersport class has decided to return to racing on the world stage and is convinced that they have joined forces with the ideal partner: ParkinGO.
The two companies will be joined together in a three year contract.
The program will debut the MV Agusta F3 675 in the 2013 world Supersport class together with additional racing activity development.
The project will place the three cylinder bike from Varese in the able hands of the race technicians whom have already won the World Supersport Championship in 2011 and were contenders in the 2012 World Superbike Championship.
The ParkinGO Team have helped bring about this dream project building a long term link to the historic Italian motorcycle manufacturer whom have in the past accumulated 37 world championship titles, a number of which together with Giacomo Agostini.
The signature of the contract arrived on the day of Claudio Castiglioni's birthday, whom would be 65 years old today. This is clearly a sign that goes beyond mere coincidence and continues to convey the passion for racing that has always been synonymous with the motorcycle icon.
Giovanni Castiglioni - Presidente MV Agusta: "To be able to reach this agreement with ParkinGO is personally very satisfying. Taking into account the passion for racing that I have inherited from my father, this is a very emotional decision and I am looking forward to the challenges that will inevitably need to be overcome. Together with Engineer Bordi's experience, who personally plays a very important role in this project, I am convinced that there are all the elements needed to achieve our goals."
Giuliano Rovelli - Presidente ParkinGO: " Together with my brother Paolo we recognize the importance of MV Agusta's return to World Championship Racing and are extremely satisfied to be able to join forces and conclude this accord. From our very first encounter with MV there has been a tremendous feeling and understanding between our management teams, our common vision with regards to this project has been an important element that allowed us to join together in this partnership."
Meet 2013 Calendar Kitten
Shannon Baucom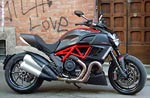 The Devil Made Us Do It!
Testing the Ducati Diavel in Italy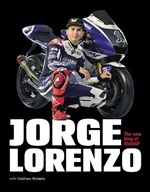 Sudco High Performance & OEM Replacement Parts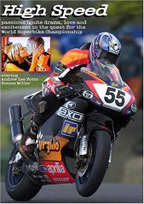 High Speed - the Movie
The best motorcycle racing movie ever made! Filmed on location at the World Superbike races , this an exciting romantic drama staring beautiful British actress Sienna Miller.
---
Half price $6.50 tickets for the Long Beach International Motorcycle Show
December 7-9th 2012!
http://www.goldstar.com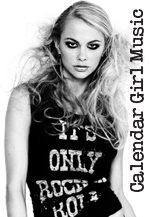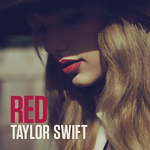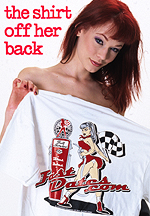 Order the Official
FastDates.com &
LA Calendar Bike Show
T-Shirts!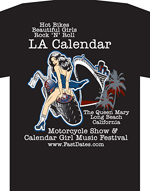 ---
AMA Pro Roadracing Losses its
Brightest New Star -
PJ JACOBSEN SIGNS FOR TYCO SUZUKI BSB TEAM
In a more that shows the current state of AMA roadracng under Daytona Motorsports leadership offers no future for the few young emerging new riders in America, we were issued the following press release today...

Team Suzuki Press Office - November 22 - Tyco Suzuki has completed its 2013 British Superbike line-up having today signed 19-year-old American PJ Jacobsen to join Australian Josh Brookes next year on the GSX-R1000.
The New Yorker rode to success at Donington and Assen on the team's GSX-R1000 and 600cc machinery during ad hoc appearances this season, and with further podiums at Silverstone and the Brands Hatch finale in the Superstock class, the former American National Dirt Track champion was a big favourite amongst fans, sponsors and Tyco Suzuki personnel.
His transition to the British Superbike Championship - regarded as agruably the world's toughest domestic national tarmac series - is the next step in his fast moving career with Jacobsen and his New York Mets' cheerleader girlfriend Danielle now looking forward to setting up home in Northern Ireland prior to next season's BSB season which commences in April.
Jacobsen said: "It's great to finally sign the deal to ride for Tyco Suzuki and I'd like to thank team boss Philip Neill and Phil Dashey from Tyco for their support. The team stood by me this season and gave me an opportunity in British Superstock and Supersport and put my career on the map. I just can't wait to get out there now and test the Superbike, and I know my experienced Australian team-mate Josh Brookes will help me a lot. I like his determination and attitude to racing and already knowing the Tyco Suzuki guys is also a big help."
Team Manager Philip Neill added: "After agreeing terms with Josh during September it feels like it has taken a long time to finalise our British Superbike line-up. However now that it's done I am really looking forward to next season with a very exciting line up. PJ has been groomed as a motorcycle racer from a very young age and his unique all American style, of enjoying a bike sliding underneath him, will be a major factor in his future success in the Superbike category.
"As we have done with many of our riders, we will now start to put everything in place to create the correct environment for both PJ and his girlfriend Danielle, so they can be as comfortable as possible during their stay with us in Northern Ireland for 2013.
"With time spent riding our GSX-R1000 Superstock bike this year, we have secured some valuable information, so our technicians have already started fitting PJ around a GSX-R1000 Superbike, ready for his first test opportunity early next year. This really is the overall package we wanted, with Josh being a proven championship contender with years of experience and PJ being the young up and coming star. I have no doubt that the support of the Tyco Suzuki team and indeed Josh Brookes will be a significant factor in the eventual rise to the very top for this young man."
JOSH BROOKES TO RIDE
2013 ISLE OF MAN TT
Team Suzuki Press Office - November 28. - Tyco Suzuki's Josh Brookes will make his Isle of Man TT debut next year with International road racer Guy Martin in the Northern Ireland-based team - although his main focus will remain on winning next season's BSB title.
Brookes fell in love with the TT on his first visit in 2009, but having sampled the atmosphere around the TAS Racing-run Tyco Suzuki camp during 'Race Week' in 2011 and 2012 where Martin was a strong contender - and having participated in parade laps on the Mountain Course - the Australian now feels the time is right to put his name on the entry list.
Brookes, who is currently at his New South Wales home, said: "I'm glad it's out in the open now as all the questions about whether I was going to ride or not - and not being able to say anything - was getting a bit tiring. Since making the decision, I've taken in some reconnaissance trips and spoken to a number of influential people. I fell in love with the place on my first visit back in 2009 and now that I'm with what I regard as the best team to be competing at the event with, it gives me peace of mind. It's too early to be setting any goals. It's the beginning of a new project and we'll just see how it goes."
Team Manager Philip Neill added: "As a team with a strong background in pure road racing I suppose it was inevitable that Josh would like to have a go at the TT. He will be one of the highest-profile newcomers to come to the TT in recent years, but I know it's not a spare-of-the-moment idea; he has given it careful consideration. We won't be expecting any miracle results and there is certainly no pressure on him. Our job is to use our experience and guide him to our best ability, but Josh is a sensible lad and BSB will remain his number one focus.
Strong Performance For Kawasaki Superbike Riders In Final 2012 Tests
November 28th, 2012 - Tom Sykes and Loris Baz made the most of a three-day test at new SBK venue Jerez before the winter test ban kicks in, with Sykes again setting impressive times and Baz making real progress once more.
Three good days of weather helped the team to develop their chassis package, with evaluation of many components starting early and continuing from the beginning to the end of the test sessions. The dry track and consistent tarmac condition allowed Sykes to make his first real test at this track, having only done a few laps of Jerez earlier in his career in wet conditions.
Despite his initial lack of true circuit experience Sykes scorched around the Jerez circuit in the south of Spain in his usual fast but consistent style, producing good single lap times and a strong race pace as well. He set a best lap of 1'40.4 seconds on a race tyre during the final morning.
The upward development path of 19-year-old Baz also continued once more with the French rider showing good pace and an ability to learn as he pushed his way to a best lap of 1'41.4. Loris also did final day race simulations, which provided very positive results.
The winter testing ban, which applies to all SBK teams, will lift in mid-January with more tests in Spain coming along for the KRT team before they head off to the first round in Australia in late February.
Tom Sykes: "Today was very productive and I did 89 laps, which is about four race distances, so needless to say I will sleep well tonight! I am happy because we know what we need to do and we have taken a lot of information from this test. Monday was my first dry day here at Jerez because I had only been able to do ten wet laps before. I am still finding a few little secrets so I am happy because many other riders have been here many times, especially the ex-GP riders. Our times were pretty good. I did a 1'40.4 on an SC1 tyre and although we went to try an SC0 tyre at the end if the day, with the low sun and so on, I thought we would give it a miss. At the end of the day this is testing and it has been a good experience. We have done some good laps, fast and consistently and we have worked on various settings on the bike."
Loris Baz: "I am happy with my lap time because I did a 1'41.4 second lap with a race tyre, an SC1, in the morning. Then we did a race simulation with good lap times. I had two small crashes on the final day but when trying out some new parts on the bike. It is part of the job sometimes. It is another new track here. Overall our winter tests have gone well. Before the final race of 2012 I was maybe 1.5 seconds behind Tom but now it is something like half a second to one second, so we have improved things a lot."
Crew Chief Sykes, Marcel Duinker: "We had three wonderful days of weather, very nice and stable. The main reason we came here is sorted and it took all of our time. Finally we can make a conclusion now and it was the main reason we were here. So some other things we will now evaluate in testing in January. The lap times that Tom showed on regular race tyres were very fast and very consistent. I am a very happy man to end the 2012 season in this way."
Crew Chief Baz, Pere Riba: "Overall the result and the lap times were good. Jerez is a very good test track because you have many kinds of corners, hard braking, and lots of different elements so it is one of the best tracks to really help you improve the bike. From the first day the lap times came quite easy for Loris and then we worked trying to improve the chassis and suspension side. We also kept working with the electronics, and at the same time we continued to give input to Loris on the best way to ride the bike. This morning he did a good time with a race tyre and also he made some long runs and was doing similar lap times to everyone except Tom. He is one step forward but it was a very positive test for us."
JORDAN SUZUKI SIGNS ESLICK FOR AMA SBK
Team Suzuki Press Office - December 18. - Michael Jordan Motorsports has signed Danny Eslick to ride its GSX-R1000 in the 2013 AMA Pro National Guard Superbike Championship alongside Roger Lee Hayden.
MJM has also renewed the partnership with the Army National Guard; the team's fifth year of collaboration with America's oldest branch of the military, whose common goal is to continue to provide a platform for recruiting and training National Guard soldiers to ride street motorcycles safely.
Eslick finished eighth overall in last year's AMA Pro Superbike series and brought home three podium finishes; his best result of the season being a second place at Homestead-Miami Speedway in Florida. He will ride the #23 Jordan Suzuki GSX-R1000 Superbike alongside Hayden's #54 National Guard Jordan Suzuki.
Last year, Hayden (pictured) picked up his first-ever AMA Pro Superbike victory and finished third overall in the series. His win came at Homestead-Miami Speedway where he also captured his first career AMA Pro Superbike pole position. Overall, 2012 saw Hayden visit the podium seven times.
Said Kreig Robinson, MJM Vice President of Corporate Relations: "It's all about the goal of winning a championship. Each year we work tirelessly to improve upon the last. Through intense off-season development and testing we try to come up with the formula that will put us on top at every race. We are looking forward to a good 2013 AMA Pro National Guard Superbike season."
The MJM team's first event in the 2013 AMA Pro National Guard Superbike Championship will be the season-opening round at Daytona International Speedway, Daytona Beach, Florida in March.