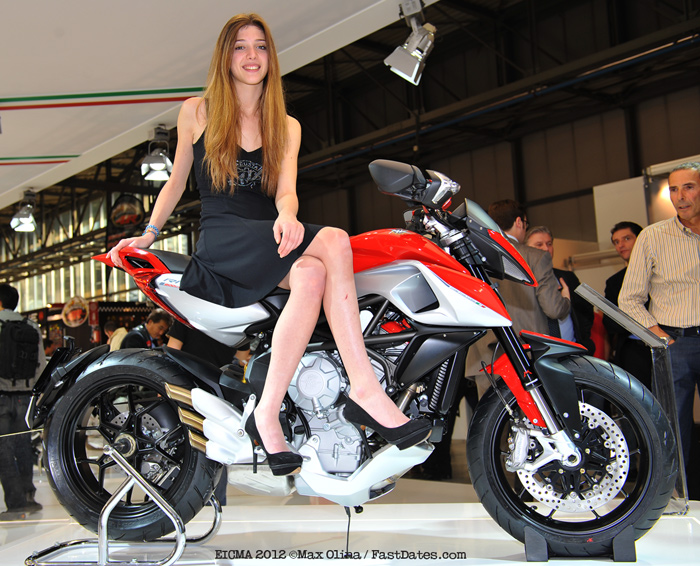 Milan, Italy November 13-18th, 2012 - MVAgusta's reply to the Ducati's Streetfighter / Hypermotard premiering at EICMA this year is their new Rivale 800cc (above) which uses the F3 Supersport's 675cc 3-cylinder motor that has been bored and stroked to the maximum.
The Rivale was voted 'Most Beautiful Bike' at this year's EICMA Show.
Fast Dates Exclusive! EICMA 2012 International Motorcycle Show coverage, Milan, Italy! - CLICK HERE
Ducati Unleashes the 1199R Panigale Superbike
Nov 15th 2012 - The 2013 Ducati Superbike family line-up is now completed with the highly-anticipated arrival of the 1199 Panigale R, the absolute flagship of the range and the machine specially developed with enhanced technical specification by Ducati Corse for World Superbike homologation. The exciting "R" model stands alongside the 1199 Panigale and 1199 Panigale S in the new-for-2013 arctic white colour scheme and
signature Ducati red, in addition to the exclusive 1199 Panigale S Tricolore.
All 2013 1199 models are updated with latest generation engine management mapping and Ride-by-Wire calibration, stated to increase low and mid-rage power significantly over the 2012 Superquadro engine, further enhancing the Ducati Superbike riding experience. This ECU software upgrade is also available now to all 2012 model 1199 Panigale owners free of charge through their Ducati dealers, both for standard exhaust system bikes and those upgraded with the DP Termigoni Silencer Kite, and the Complete Race System as now come standard on the 1199R.
1199 Panigale R Features:
• As "S" version with: Ducati red with white racing features colour scheme
• Lightweight titanium con-rods
• Lightweight flywheel
• DLC-coated rocker-arms
• Increased rev-limit (12,000rpm)
• 4-point adjustable swingarm pivot
• Carbon fibre: Single-sided swingarm protector, Clutch cover protector, Rear wheel hugger, Rear suspension guard,, Footrest heel guards
Ignition switch surround, Top fairing inner panels

Including Race Kit:
Full Termignoni exhaust system, Up- map key with dedicated ECU mapping, High-penetration racing screen, Fairing mirror-caps
Ducati World Superbike Champion Carlos Checa helped introduce the new 1199R at EICMA.
The pursuit of perfection
The "R" version of Ducati's Superbikes has always been the dream model, the machine taken by Ducati Corse and enhanced with high performance preparation for homologation into the highly competitive environment of World Superbike. The 1199 Panigale R model introduces the very latest version of engine and R-b-W mapping to all the 1199 models, improving performance and refining the overall Superbike riding experience. The "R" takes everything that the "S" model is currently equipped with and applies a list of enhancements to the technical specification that enable the model to achieve even greater targets. Titanium con-rods, which save an overall 0.63kg (1.38lb), a 0.7kg (1.54lb) lighter crankshaft flywheel, DLC-coated rocker-arms and revised engine mapping now enhance the Superquadro engine's crank acceleration and allow it to rev 500rpm higher to a 12,000rpm limit, an incredible engineering achievement for 112mm pistons.

The famous "R" race kit components consist of high-penetration racing screen, fairing mirror caps in machined alloy and a full Termignoni exhaust system with dedicated ECU mapping (for track use only). The system provides an impressive power increase of 3% at the top of the rev-range and 15% in the mid-range, further amplified by the R's acceleration-enhancing 15-41 final drive ratio.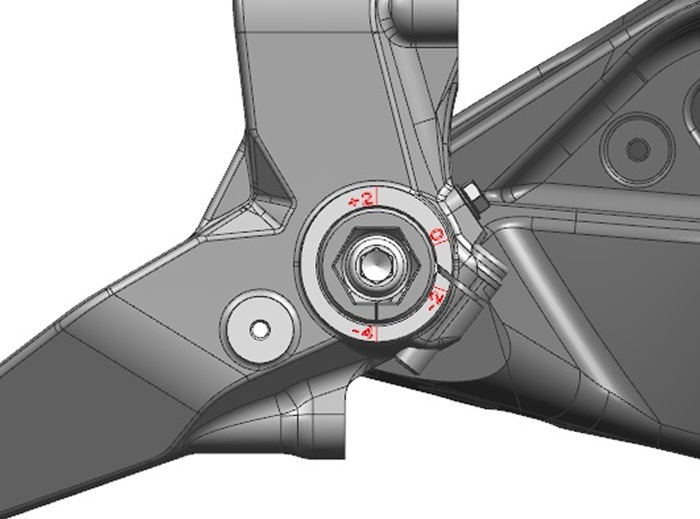 The race-oriented "R" model also features a 4-point adjustable swingarm pivot, designed to enable riders a personalised and precise set-up of varying levels of pro or anti-squat to optimise traction on corner exit. The settings are dialled-in using two user-friendly eccentric adjusters that offer pivot positions at +2mm higher, - 2mm lower and -4mm lower than the standard position, each positively and accurately locked and located.
The clearly marked, easy-to-use system provides optimum adjustability for competition use.

Additional enhancements to the machine include lightweight carbon fibre rear hugger, rear suspension guard, heels guards, ignition switch surround and top fairing inner panels and carbon fibre protectors for the single-sided swingarm and clutch cover. These lightweight chassis and engine components enable the "R" version a dry weight of just 165kg (363.7lb), even with an ABS braking system fitted as standard equipment.
This top-of-the-range model is also fitted with a special race-style seat fabric for added "feel" and equipped with the GPS-enhanced Ducati Data Acquisition system, for automatic lap times and circuit map-linked data. The 1199 Panigale R is dressed in Ducati red with defining white race features, sporting a mix of red and brushed aluminium on the fuel tank with lightweight forged wheels by Marchesini in black.
Innovative suspension
Incorporating Ducati's Riding Mode technology, the 1199 Panigale S and Tricolore are fully equipped with front and rear Ducati Electronic Suspension (DES) system by Öhlins. The 43mm Öhlins NIX30 forks are adjustable electronically in compression and rebound damping, while spring pre-load is manual. An adjustable steering damper completes the full Öhlins package.

The Öhlins TTX36 rear unit features twin tube technology to offer totally separate damping adjustment in compression and rebound and minimise the risk of cavitation under extreme conditions. The unit is fully adjustable electronically in compression and rebound damping, while spring pre-load is manual. The electronic suspension adjustment can be made either by using the pre-set Riding Modes, which havebeen developed by Ducati test riders and racers, or in independent mode, which allows riders to use their own personal and saveable settings. Digital damping adjustments send signals that execute the mechanicaladjustment via electronic actuators mounted in the suspension units.
Electronic technology
The 1199 Panigale is equipped with many of the latest innovative electronics developed by Ducati on the race track, and they are combined, managed and displayed on full TFT technology instrumentation. First introduced to the motorcycle industry on the Ducati Diavel, the TFT display is super-enhanced on the 1199 Panigale.

The state-of-the-art electronics package features an enhanced version of the Ducati Data Analyser (DDA+), and Ducati Riding Modes, with fully integrated ABS, Ducati Electronic Suspension (DES), Ducati Traction Control (DTC), Ducati Quick Shift (DQS), Engine Brake Control (EBC), full Ride-by-Wire (RbW) and the Thin Film Transistor instrumentation (TFT).

The 1199 Panigale uses a compact version of its Ducati Quick Shift (DQS), first introduced on the 1198 SP and increases its formidable fire power with a sport-intended, adjustable ABS system and Ducati's Engine Brake Control system (EBC), designed to enhance stability during de-acceleration.
Pricing for the 2013 Panigale Superbike line remains the same as in 2012 with the base model 1199 at $17.995, 1199 w/ABS $18.995, 1199S $22,995, 1199S w/ ABS $23,995 and the new 1199R w/ ABS $29,995.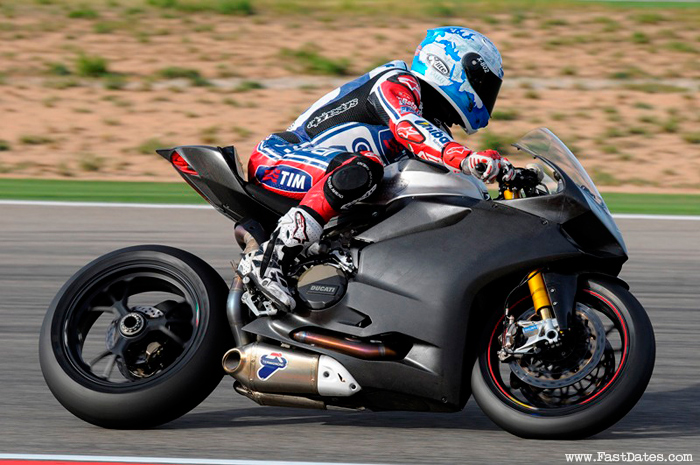 Carlos aboard the new 1199RS Superbike which will spearhead Ducati Alstare's 2013-2014 World Superbike foray.
Bernhard Gobmeier appointed as General Manager of Ducati Corse
Paolo Ciabatti Leaves World Superbike to take over Ducati MotoGP Department
• Bernhard Gobmeier becomes the new General Manager of Ducati Corse
• Filippo Preziosi assumes the position of Director of R&D Ducati Motor Holding
• Paolo Ciabatti appointed as Ducati MotoGP Project Director

Ducati SpA, Borgo Panigale (Bologna), Italy, 20 November 2012 – Ducati announces the appointment of Bernhard Gobmeier as the new General Manager of Ducati Corse. Utilising his significant experience in the world of motorsport, including more recently his role as Superbike Director with BMW, the position will draw upon the 53-year-old German's extensive managerial experience ready to enter the new phase of development for Ducati's racing activities and to achieve the targets set during the recent acquisition by the Audi Group.
Mr. Gobmeier will report directly to the CEO of Ducati Motor Holding, Gabriele Del Torchio, and count upon the experience and professional support of Filippo Preziosi.

Engineer Filippo Preziosi, the current General Manager of Ducati Corse, will now assume the position of Director of Research & Development for Ducati Motor Holding and report directly to Claudio Domenicali, General Manager of Ducati Motor Holding. The prestigious and strategic company role will enable 44-year-old Preziosi to apply the valuable experience of his 18 years in Ducati, 12 of which in Ducati Corse, to the development of new product.

Paolo Ciabatti (55) has been appointed the new Ducati MotoGP Project Director. The Italian now returns to the Borgo Panigale headquarters in Bologna to take advantage of his extensive experience in the world of motorcycle competition, which has included coordinating the World Superbike Championship as General Director.

After two seasons in the position, Engineer Ernesto Marinelli (39), is confirmed to continue as Ducati Superbike Project Director, with the activities of both Marinelli and Ciabatti coordinated by Mr. Gobmeier.
All appointments will commence from January 2013.

"With these new appointments and the 2013 riders announced in MotoGP and World Superbike, we are well prepared to move forward into the new racing season," said the CEO of Ducati Motor Holding, Gabriele Del Torchio. "We are confident that with this new organisation and focused strategy, we will achieve our targets and continue with the fundamentally important transfer of 'know-how' from racing into production, an element that characterises every Ducati motorcycle."
Checa and Badovini to race with Team Ducati Alstare in 2013 World Superbike
Borgo Panigale (Bologna), 11 November 2012 - A two-year agreement for the World Superbike Championship seasons 2013-2014 has been signed between Ducati and Francis Batta's Belgian organisation, Team Alstare. Riders, Carlos Checa (Spain) and Ayrton Badovini (Italy) will join Alstare staff ready to prepare for the challenge of the 2013 World Superbike Championship. Powered by the new Ducati 1199 Panigale, the team will officially represent the Bologna-based manufacturer under the title "Team Ducati Alstare".

Team Alstare is renowned for its benchmark professionalism and expertise and its headquarters, at Alleur in Belgium, is among the most technologically advanced in the sport. This impressive set-up combined with the passion of the Bologna factory's engineers will create the perfect synergy to meet the expectations of the new Ducati 1199 Panigale. Alstare technicians and the Ducati Superbike development team will start working together immediately, with pre-winter tests scheduled to begin at the Aragon circuit in Spain on 14-15 November and continuing at Jerez from 28-30 November.
---

A New 2013 Ducati Hypermotard Family Based on a Revised 821cc Testastretta 11° engine
Ducati introduce the next generation of the Hypermotard family, taking the innovation and excitement of the original concept and enhancing it even further with three incredible new models: The thrilling Hypermotard, Hypermotard SP and the introduction of a stylish and accessible mid-range tourer with everyday practicality – The Hyperstrada. The new range combines Ducati's latest technologies with outstanding Italian design
and engineering to write the latest chapter in the Hypermotard story.

The Hypermotard and Hypermotard SP deliver a thrilling and fun filled experience, whether on the daily commute or ripping-up the track asphalt, while the Hyperstrada awaits long distance adventure, enabling practical, everyday motorcycling in absolute Ducati style.

Brand new from the ground up, the models introduce the new 110hp Ducati 821cc Testastretta 11° engine in a new Trellis frame equipped with top-of-the range chassis components. The Hypermotard and Hypermotard SP use sharp and sleek styling to maintain that essential Supermotard look, while the Hyperstrada is factory-accessorised with full touring-oriented specification. Combine these two worlds of performance with excellent ergonomics and the Ducati Safety Pack of latest generation 3-level ABS, 8-level Ducati Traction Control and integrated Riding Modes, and the new range takes on a relevance that makes perfect sense in modern motorcycling.

High ground-clearance combined with a thin waistline and commanding riding positions gives the rider an instant Supermotard feeling, with the added luxury of latest street bike comfort and component quality. While the Hyperstrada is ideal for dominating the every-day urban or long distance commute, the Hypermotard and track-ready Hypermotard SP are intended for the extreme rider who demands the very highest performance.

The First Generation Hypermoto used the older Ducati Desmodue 2-valve 1100 Evo aircooled engine rated at 95hp which still remains for now in the current 2013 Monster range, but look for this new 110hp Ducati 821cc Testastretta 11° engine to find its way into the Monster line in the next year or two. The First Gen had a quicker 24° rake / head angle with a short 1455mm wheelbase which made it pretty nervous as a street bike, but the Second Generation is really slowed down with a 25.5° rake / head angle with a 2-inch longer 1500mm wheelbase. For a weight comparispm of the new bigger Hupermotard with the 4-valve watercooled motor, the new SP model has an advertised dry weight of 194kg / 377lbs while the previous aircooled bike weighted 179kg / 398lbs. So the new Second Gen bike is some 20 pounds lighter with 15 more horsepower, in a much more stable and comfortable chassis. Sounds good to us - we can't wait to ride one! The new range takes the Hypermotard concept into the future with refined design and user-friendly technologies that will enhance its enjoyment to a wider range of riders.


Hypermotard SP
The spectacular, track-ready Hypermotard SP takes everything offered by the Hypermotard and raises its technical specification for accomplished riders who enjoy a full performance-oriented ride, further enhanced with the DSP combination of ABS and DTC. In true competition style, the SP gets the 1199 Panigale Riding Modes of Race (110hp – High), Sport (110hp – Medium) and Wet (75hp – Low) and longer, top-of-the-range
suspension gives a true supermotard stance, increasing ground clearance to 210mm (8.3in) and enabling a thrilling 47.5° of available lean-angle for maximum enjoyment.

The SP is equipped with fully adjustable, pressurised Marzocchi usd forks that feature hard-anodised aluminium sliders. The state-of-the-art lightweight forks are provide professional, precise and highperformance handling with an increased stroke of 185mm (7.3in) as well as excellent feed-back through the aluminium, tapered handle bars. The rear suspension is equally as high-end with a stunning, fully adjustable Öhlins rear shock with integrated "piggy back" reservoir providing 175mm (6.9in) of rear wheel travel. Naturally, the Hypermotard "SP" is fitted with Pirelli Diablo Supercorsa "SP" tyres in 120/70 x 17 for the front and 180/55 x 17 for the rear and is equipped with super lightweight 1199 Panigale S-style triple three-spoke forged aluminium wheels by Marchesini, further underlining the SP's focus on high performance.

Additional components special to the SP are front mudguard and cam-belt covers in carbon fibre, radial front master cylinder with 5-point adjustable lever and dedicated seat with specially textured surface and horizontally stitched panels for enhanced grip. This impressive specification combines to achieve a dry weight of just 171kg (377lb) and the competition-like set-up gives the Hypermotard SP a seat height of 890mm (35in) with an accessory seat offering a reduction of 20mm (0.78in) if required. The Hypermotard SP is finished in the Ducati Corse livery of red white and black with grey separating features and a red Trellis frame. The Marchesini wheels are in black and sport the signature red-pin stripe.
---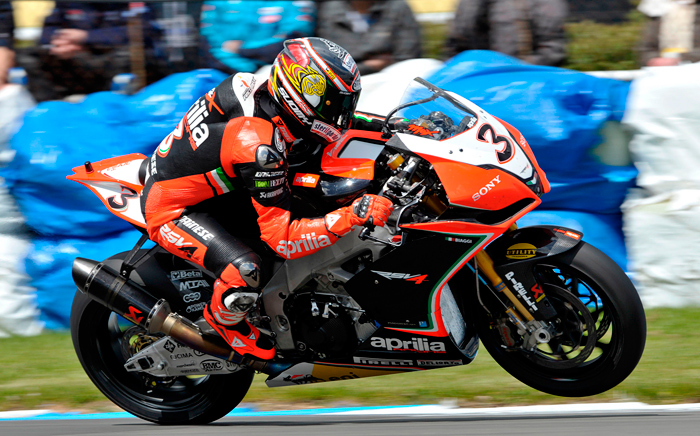 2012 World Superbike Champion Announces his Retirement
Noale, Italy November 7th, 2012 Aprilia Press Release - Aprilia Racing and the Piaggio Group wish to thank Max Biaggi on this, the day when he has announced his retirement from racing, for his extraordinary contribution to the world of sports and the Aprilia image.

From the first championship title he won in 1994 in the 250 class to the Rider and Manufacturer titles won this year on the Aprilia RSV4 in World SBK, Aprilia's history in competitive motorcycling has been inextricably connected to the Max's efforts, winning unforgettable victories and becoming the only Italian rider to have ever triumphed in World Superbike. Max won five of his six world titles astride bikes from Noale in addition to winning 41 races and riding his way to 43 podiums: he is without question the most victorious Aprilia rider ever, as well as one of the greatest players in motorcycle sports on a global level. The Piaggio Group extends warmest wishes of happiness and success to Max Biaggi in his personal endeavours and in any new professional activities that he may undertake.
Max with his girlfriend Eleonora Pedron, former Miss Italy 2002, with whom he has two children.

The 41-year-old Italian, who also won the World Superbike Championship twice, made the announcement at a press conference organised at Rome's Vallelunga circuit, where he began his career.

Quoted in the Corriere dello Sport, Biaggi said: 'I've chosen to quit and, unlike others, it's not because of physical issues or because I haven't found a competitive bike. I've turned down a contract with Aprilia that was identical to the one I had this year, with the same bike, for the same money."

'I believe I've missed enough time with my children and my partner already, and I think it's right that I dedicate myself to them because time flies and I can't stop that. I'm not some old politician, attached to my chair, it's only fair that I make way for the youngsters."

Biaggi pre-empted his media briefing by taking to his official Twitter account. He tweeted: 'It is a new dawn for me today, nothing will be like it was before. Onwards and upwards, though!'

Known as 'The Roman Emperor', Biaggi rode his first grand prix season at the age of 20 in 1992, winning 29 races and four straight titles in the quarter-litre category with Aprilia and Honda. Biaggi's MotoGP rivalry with countryman Valentino Rossi raised the popularity of the premier 500cc category from 1998, as the two Italians beckoned in the MotoGP era. Forced to sit out the whole 2006 season as Dani Pedrosa took his position, Biaggi soon switched to the World Superbike Championship and won on his debut in Qatar, for Alstare Suzuki. Biaggi returned to Aprilia to claim a single win in 2009, before taking his first WSBK title in 2010 and wrestling the crown back from Carlos Checa at Magny-Cours last month.

The search is now on for a new team-mate for Aprilia's Eugene Laverty, with the 2013 season starting at Phillip Island in February.
Editors note: It is understandable that Max Biaggi at age 41 with six World Championships has announced his retirement after clinching his 2nd World Superbike title this year for Aprilia. But as World Championship roadracing fans we are devastated that recently so many of our legendary racers are leaving us while still at the top of their careers and the sport. It began with Troy Bayliss retiring at the end of 2008 after securing his 3rd World Superbike tile for Ducati. At the end of last season 2-time World Superbike Champ Troy Corser and runner-up Noriyuki Haga stepped away from World Superbike without any ceremony or recognition. Then at the beginning of 2012 we had multi-time MotoGP Champion casey Stoner, just 27 years old, announcing his retirement to come after the Valencia MotoGP this coming weekend. It really disappoints us that we are loosing so many of our heroes, in such quick succession, but thank full that they are leaving the sport in good health with new futures before them. Best wishes to then all!
---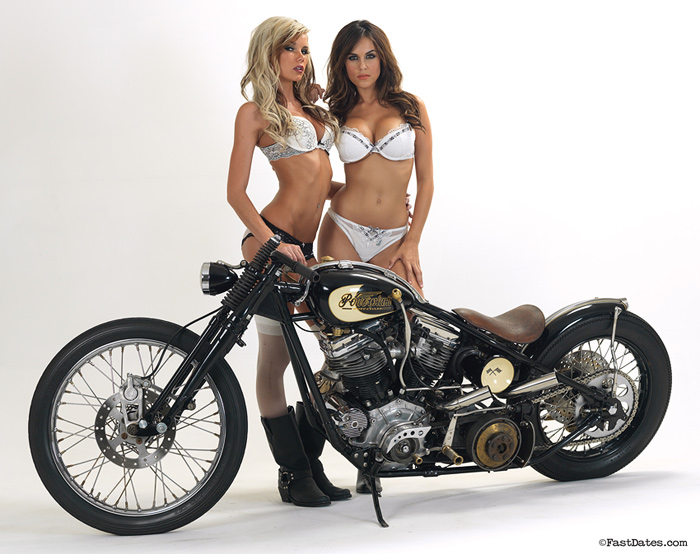 Retro Racer!
See awesome bike editorial features like Yaniv Evans' Powerplant Choppers "Black & White"
with Fast Dates World Superbike grid girls Kinsey and Sabella in the Calendar Bike Garage
---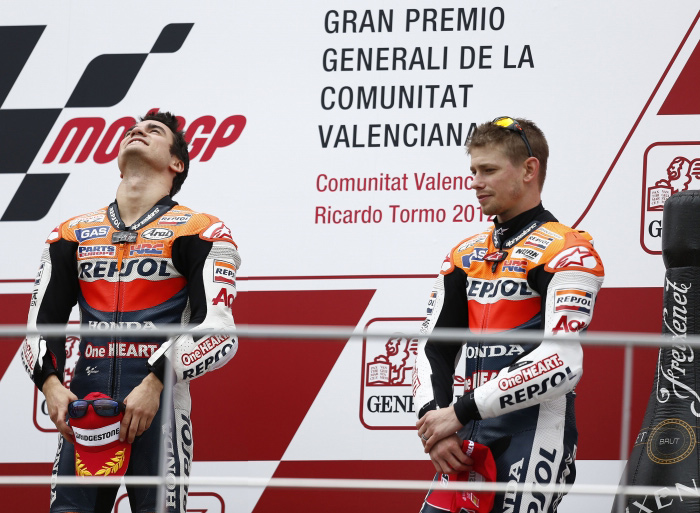 Dani Pedrosa relishes his new 2012 MotoGP World Championship and another victory at the final race of the year, while teammate Casey Stoner contrmplates his final podium and race appearance, ever.

2012 MotoGP World Championship, Round 18 of 18, Valencia, Spain
Good Bye Casey!
Pedrosa Wins 2012 MotoGP Season Finale, Stoner 3rd in his Last race
Valencia, Spain, November 11th, 2012 - In the final MotoGP™ race at the Gran Premio Generali de la Comunitat Valenciana it was Repsol Honda Team's Dani Pedrosa who took victory in a dramatic race that was marred with awkward conditions and crashes ahead of Katsuyuki Nakasuga the Yamaha replacement rider for injured ben Spies, and Casey Stoner in his final race, who was later named the 20th MotoGP Legend.
The race was declared wet by Race Direction despite a near dry line having formed, and only Yamaha Factory Racing's Jorge Lorenzo, his teammate Nakasuga, and LCR Honda MotoGP's Stefan Bradl, chose the softer option slick tyres, with all others on the hard wets. However, in a twist unseen this season, Pedrosa, Ducati Team's Nicky Hayden, Monster Yamaha Tech 3's Cal Crutchlow and San Carlo Honda Gresini's Álvaro Bautista then decided to start from pit-lane after their sighting lap, with all of them switching to a bike with slick tyres.

Complete Valencia MotoGP Season Finale coverage HERE
---

New 2013 MV Brutale 800 Breaks Cover
MV AGUSTA'S newest member of the Brutale family gets a new mid-range 800cc engine. The new engine is a 798cc triple, which will also do duty in the new Rivale (think Ducati MultoStada sort touring bike) which is also being revealed next week at the 2012 EICMA show in Milan. Based on a bored-out 675 engine from the M3 sportbike introduced at EICMA last year and finally in dealers this past summer, the bigger 800 engine pushes out 125 bhp at 11,600 rpm (up 12 bhp over the 675) for a claimed top speed of 153 mph. Torque is also up nearly 15 per cent to 60 lb-ft, at 8,600 rpm. The 167kg (dry), mixed-trellis-and-plate-framed bike sports 320mm twin discs up front, fully adjustable suspension and a substantial package of electronic trickery including eight levels of traction control. The bike sell for 9,900 Euros in Europe, so expect USA proicing to be around $14,000. An electric shift model is also available for 400 Euros more.
---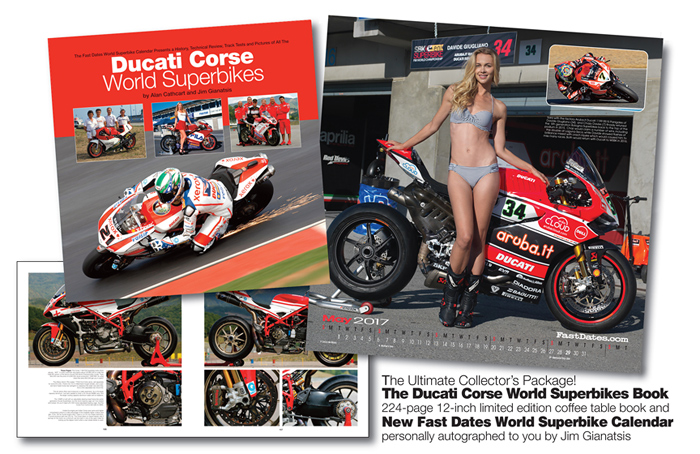 Order Now from Amazon.com USA: USD $69.95 • Amazon.com UK/Europe: UK £55.00 / EUR $55
Exclusive Autographed Collector's Package!
The all new Ducati Corse World Superbikes 224-pg book and the 2013 Fast Date World Superbike Calendar - World Release July 1st 2012
Personally autographed to you (or the name you request on the PayPal.com Order Form) by Jim Gianatsis and shipped direct to you.
For more information or to order the Book or the Calendar individually, unsigned, go to the Sportbike Books and Fast Dates Calendar order pages. $100 Collector's Package, plus $20 USPS Priority Mail Shipping & Handing in the USA.
Ducati Corse World Superbike Book Signings in Los Angeles!
Jim Gianatsis will be doing a signing of his new Ducati Corse World Superbikes Book and 2013 Fast Dates Calendar
in the LA area at these upcoming Ducati Dealer Open Houses:

• Nov 17th, 2012 - SoCal Motorcycles Open House, Brea, CA
Stop by, say hello, and get a personally autographed copy of the new book!
---
FastDates.com presents the
Edelweiss Ducati Best of Italy Tour with a World Superbike or MotoGP Race 2013/2014
Ever wonder why Italian motorcycle racers win almost twice as many world championship titles as any other nation? Well, there are probably many reasons, but looking at an Italian map you will see one particular reason: beautiful Italian roads weaving through a patchwork of mountains and mountain chains. That, and a passion for buildoing incredible high performance machinery, like Ducati which has won more World Superbike Championships than all the other bike manufacturers combined. Take that Championship winning Desmoquatro motor and place it in one of the world's premier sport touring bikes, the Multistrada 1200, and you've now got an incredible motorcycle to tour central Italy with its beautiful Tuscany region.

FastDates.com Website editor and photographer Jim Gianatsis has experienced the Edelweiss Ducati Best of Italy Tour first hand and recomends it highly, particularly for roadracing enthusiasts, and if you've never been riding or attended a World Championship round in Europe. For any Ducatista the trip to the Ducati factory is just icing on the cake. This tour begins in the birthplace of the most infamous of Italian motorcycles, the Ducati Factory in Bologna where you will tour the Ducati Museum and New Motorcycle Production Line before picking up your bike and heading out across the wine country of Tuscany with your newest friends.
Once underway, you will be busy all day, every day, to make it to places which are, on average, 60 miles apart as the crow flies. Why does it take so long? You'll spend a night in the beautiful cities of Florence, Sienna, Assisi and San Marino. But there's lunch and coffee stops in small villages along the way, plus you'll want to get to your destination city early to take in the sights, then end the day with a glorious dinner. You'll find your luggage waiting for you in your hotel room, having been transported there earlier by the chase van, so you can enjoy the day riding and enjoying the sights, not worrying about anything else. The Multistrada 1200 transforms mobility into art, rendering time and distance irrelevant, that's why. Art needs freedom, therefore our flight pattern is not necessarily bound to any particular road surface either.

You'll devote a week of your lives to create a team masterpiece of motorised motion, consider yourself part of the Ducati team, and do not expect anything short of Ducati VIP treatment at the World Superbike or Moto Grand Prix round that completes the tour on the following weekend. At the legendary tracks of Imola or Mugello you'll get VIP Parking in the Ducati Village just behind the Ducati Grandstands where you'll have the best seat in the house to watch the races. Then its a short ride back to Bologna that evening for a final evening banquet party with your new closest freinds before leaving for home the next day. For complete information go to: Edelweiss Ducati Italy Race Tour
To see FastDates.com Editorial Feature go the Edelweiss Ducati Best of Italy Tour

The Edelweiss Ducati Best if Italy Tours are schedued to take place in June of 2013 and 2104.
For full information about this and the other incredible Edelweiss Motorcycle Tours click here:
---
There's more! Go to Pit Lane News Previous Week

Also Visit: Fast Dates Calendar News • Iron & Lace Calendar News
Calendar Girl News • Meet the Models • Paddock Garage
Get FastDates.com T-Shirts, Mugs & Photographs from Our Store

MEMBERS CORNER! Calendar Kittens, Paddock Garage, Iron & Lace Garage


Amazon.com Motorcycle Products & Apparel Store



MotorcycleSuperstore.com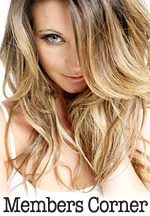 Hot Bikes, Sexy Kittens
Your Exclusive Grid Pass
also includes....
---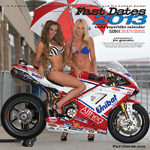 Order the New
2013 Calendars!
with FastDates.com Calendar Kitten, Ducati Corse Grid Girl
and Playboy Playmate
Heather Rae Young!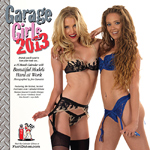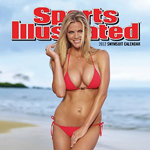 Click for even more Calendars!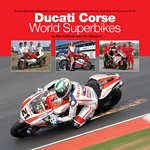 Retail $69.95 ea.
Click to Order from Amazon.com

Ducati Corse
World Superbikes
by Alan Cathcart
& Jim Gianatsis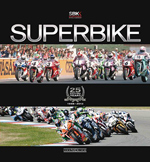 The Official SBK
World Superbikes
1987-2012
25 Year History Book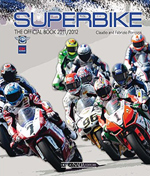 The Official SBK
25th Anniversary
2011-2012 Yearbook
These SBK Yearbooks are the Best Books Ever about World Superbike
They feature awesome color photography of the riders, bike and racing action. The feature a detailed revue of the past season in pictures and statistics, with a detailed look at the bikes and riders.
Plus a technical look data all the bikes, a preview of the upcoming season's Championship!
We buy this every year ourselves and highly recommend it!
SBK World Superbike Video Game
---
DORNA Confirms Control ECUs in 2014 MotoGP
Nov 9th - After months of speculation and confrontations between Dorna and Case, has been announced by the FIM MotoGP Regulation 2014. Among the salient points, the adoption of electronics standards and the reduction of the number of engines at the disposal of MotoGP. Here are the new provisions, effective from January 1, 2014.

- In the MotoGP class, the use of a control unit and data logger provided by the organizers of the championship is required.
- The members of MSMA, that can deploy a maximum of four motion for manufacturer, may use proprietary software for the electronics, but in this case will be subject to a maximum capacity of 20 liters tank.
- All other bikes will have to use the controller, data logger and software provided by the organizers, and will have a maximum capacity of 24 liters tank.

- The members of the MSMA manufacturers can use a maximum of five engines per season (increased to nine for any new members). All other participants will be able to use twelve engines.
- Bore and stroke are frozen until 2015.

- The exception that allowed newcomers to participate in three days of testing in November and December is canceled.

In addition, from 2013, will be introduced in Moto2 a maximum total weight of 215 pounds in the bike and rider.

* A note in the footnote states that regulatory changes are subject to a satisfactory conclusion of negotiations between the FIM, Dorna and the Case concerning the supply of motion (the so-called MotoGP 'low cost') and additional motors available to other teams in 2014. The contract concerning the supply must be signed by Dorna and houses before the start of next season. Only then can the regulatory changes will take effect.
Meet 2013 Calendar Kitten
Shannon Baucom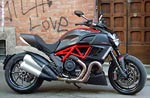 The Devil Made Us Do It!
Testing the Ducati Diavel in Italy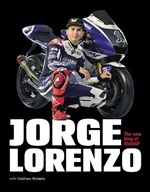 Sudco High Performance & OEM Replacement Parts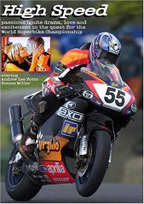 High Speed - the Movie
The best motorcycle racing movie ever made! Filmed on location at the World Superbike races , this an exciting romantic drama staring beautiful British actress Sienna Miller.
---
Half price $6.50 tickets for the Long Beach International Motorcycle Show
December 7-9th 2012!
http://www.goldstar.com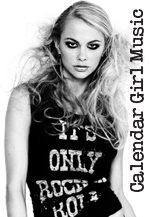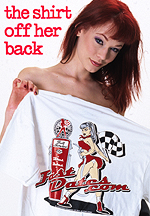 Order the Official
FastDates.com &
LA Calendar Bike Show
T-Shirts!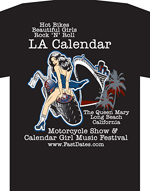 ---
CLUZEL SIGNS FOR FIXI CRESCENT SUZUKI
Frenchman Jules Cluzel will be joining the FIXI Crescent Suzuki World Superbike Championship team to race a Suzuki
GSX-R1000 in 2013
October 29th. - Cluzel has signed for the team fresh from success in the World Supersport Championship, where he took a total of eight podiums, including four victories, on his way to runner-up in the title race. Cluzel showed consistency throughout the 2012 season and ended the year by taking victory in his home race at Magny-Cours in France.
The 24-year-old hails from Montlucon in Central France and competed in his first motorcycle championship in 2004, before moving up to the National series the following year, where he secured second in the championship in his rookie season. Cluzel then made the move to the 250cc World Championship and in 2009 he scored his first GP podium at Qatar and was also awarded the Michel Metraux Trophy as best privateer that season. Cluzel recorded his first Grand Prix victory in 2010 when he won at Silverstone in England, on his way to seventh overall in the Moto2™ Championship. For this season he made the step into the Supersport paddock, where the experience he had gained from the 600cc machines in Moto2 stood him in very good stead and he was able to adapt to the series quickly and successfully, something that FIXI Crescent Suzuki will be hoping he emulates in the move up to Superbikes.
FIXI Crescent Suzuki is excited at the chance of working with one of the brightest young stars to move up from World Supersport and the signing of Cluzel completes the team's rider line-up, after Leon Camier was recently confirmed with the squad for next year. The team had strongly considered Josh Waters for the ride, following a positive test in Spain recently. FIXI Crescent Suzuki is disappointed that two-into-one doesn't go and greatly appreciates the support from Waters, and also Suzuki Australia, at the test and hopes that the opportunity to work together again arises in the near future.
Cluzel will get his first taste of the Yoshimura-powered Suzuki GSX-R at a test in Spain in January, with the first race of the season scheduled for Sunday February 24th at Phillip Island in Australia.
Jules Cluzel: - "I am really excited to be joining the FIXI Crescent Suzuki team. It is a big step in my career, but one that I am very happy to take. When I was given the option to work with Suzuki in World Superbikes, I did not need to think about it twice and I just said a big "Yes!" straight away. I am really motivated by the whole project and I know that this is what I want. I will make sure I'm totally ready for the first race and plan to learn not only quickly, but also intelligently. I cannot wait to start work and I am also really pleased to be working with an English team. I now just want to get on the bike and see how it goes, do my best and challenge for some good results."
Paul Denning - Team Principal: "Securing Leon's team-mate for 2013 hasn't exactly been the smoothest process, but in the end we couldn't be happier with the result! Jules is young, fast and aggressive and has shown that he can adapt to new bikes and new championships very quickly. His 250GP and Moto2 experience provides an understanding and feeling for stiffer, less forgiving 'race-bikes' which the WSBK machines have developed into, and we anticipate a quick transition to the GSX-R. Any rider who has won a Moto2 race - and finished ahead of riders like Stefan Bradl and Scott Redding in the Championship standings - and then come to such a competitive series as World Supersport and just missed out on becoming Champion in his first year, clearly has a great talent - we are excited to have Jules with us!
"Importantly, Jules has shown his commitment and is very excited to be with FIXI Crescent Suzuki in WSBK for 2013 - it's nice to create a partnership where both sides are equally committed and share the same targets. The team is doing absolutely everything it can to make sure that the competitive base of the GSX-R, which we found towards the end of 2012, is taken forward so that we can provide Leon and Jules with machinery worthy of their talent."
Pirelli Official Tyre Supplier of
SBK World Superbike Season Finale Statement
"With the Magny-Cours round Pirelli closes out an important season, the ninth in a row as sole supplier of all the World Superbike Championship classes. But today was above all a day for the participants to celebrate, that is, the riders and the teams. Pirelli congratulates first and foremost Max Biaggi and the Aprilia Racing team who have achieved a splendid double win in a 3 year period in confirmation of the excellent work done by the entire team in the Championship these past few years. It would be impossible, however, not to mention Biaggi's two fiercest rivals, Tom Sykes on his Kawasaki and Marco Melandri on his BMW, who contributed to making this year an exciting championship down to the last race. This was a Superbike Championship which was marked by an extremely battle between riders from various teams throughout the season. In fact, riders from five different motorcycle manufacturers placed in the top five, demonstrating the excellent work Pirelli has done in developing solutions which work well on different brand bikes.

Our compliments also go once again to Kenan Sofuoglu and the Kawasaki Lorenzini team for their win in World Supersport, as well as to Sylvain Barrier and Michael VD Mark for their respective victories in Superstock1000 FIM Cup and Superstock600 UEM European Championship.

Also, this year (as in 2011), Pirelli decided to provide incentive for our rising stars in European motorcycling who participate in the national Superstock 600 championships: this is why the Pirelli Superstock 600 Series was established last year, a Pirelli initiative which once again provided the most talented riders from the various European STK600 Championships with the opportunity to take part as wild cards in the last European Superstock 600 Championship race held here in France. The 3 riders who placed the highest in the race standings were Italian Franco Morbidelli who races in CIV, Brit Lee Jackson who races in British Superbike and Austrian Marco Nekvasil from IDM. These riders were awarded a memorial tag and also received a monetary price as an incentive for their growth and careers.

In closing, we are very satisfied with the work done this year in the factory derivative Championship and we are ready to take on the next season where we will be faced with a new challenge: the new 17 inch tyres which will replace the 16.5" format which have been used until now in the World Superbike Championship." - Giorgio Barbier, Racing Director Pirelli Moto