Josh Hayes looked to have even less competition this year in AMA Superbike, than in his last 3 years of domination, but after this weekend's season opener it would be the usually reliable Yamaha R1 that would beat him.

2013 AMA Pro Roadracing Championship

Josh Hayes Posts Double Mechanical DNF's
while leading both Daytona AMA Superbike Season Openers
DAYTONA BEACH, Fla, March 15-16th 2013 - 3-time reigning Yamaha AMA Superbike Champion Josn Hayes saw his 2013 season title chase get off to the worst possible start at the Daytona Bike Week season opener as his usually reliable Yamaha R1 Superbike let him down in both of the Superbike races. Hayes' Yamaha team mate Josh Herrin would trade the top and runner-up steps on the podium at the end of both Superbike races with Martin Cardenas on the Yoshimura Suzuki.
AMA Pro National Guard SuperBike Race 1 Friday
DAYTONA BEACH, Fla. (March 15, 2013) - Just when things start to feel a bit too certain, the racing gods typically serve up a reminder of the unpredictable nature of the sport. And such was the case in the AMA Pro National Guard SuperBike season opener which capped off a thrilling opening day of GEICO Motorcycle AMA Pro Road Racing race action on Friday at Daytona International Speedway. Josh Hayes' overwhelming pre-race advantage was rendered meaningless less than five laps into the contest and the day's glory was shifted over to his young Monster Energy Graves Yamaha teammate, Josh Herrin, who walked away with the first National Guard SuperBike victory of his career.

Hayes pushed hard to hold onto first at the green light after earlier earning pole position, but that would ultimately prove to be his undoing. Hayes fended off quick starts from Yoshimura Suzuki's Martin Cardenas and Herrin in hopes of making an early escape. Meanwhile, National Guard Jordan Suzuki's Roger Hayden, one of the few riders thought capable of pushing Hayes, saw his race end less than one lap into the opener. The Kentuckian lost the front in the chicane while running third and was unable to continue.

Hayes proved unable to break the pursuit of Herrin, who tucked his identically prepared R1 into the triple champ's draft and the factory Yamahas promptly stretched away from the pack while running in formation.

The building question whether Herrin would be able to make it a fight for the entire 15-lap distance became moot while working lap five as Hayes slowed dramatically and handed the lead over to his teammate. Hayes limped around for a period after that but eventually was forced to retire, the victim of a burned out clutch which he attributed to his aggressive launch off the line.

Hayes' misfortune didn't automatically hand the win over to Herrin, however. Despite building up a two-and-a-half-second advantage on Cardenas, without Hayes to lead the way and suffering from arm pump issues, Herrin was helpless as the Suzuki pilot gobbled up that gap. The reigning AMA Pro GoPro Daytona SportBike champ closed right in on his former DSB rival, slotting in directly behind on lap 8 of 15.

Their position and proximity would remain basically unchanged to the flag from that point on. Cardenas attempted to line Herrin up for a final slingshot maneuver on the last lap but a big wheelie coming onto the banking cost him just enough of drive to allow Herrin to hold him off by 0.135 seconds at the flag.

"It feels really good," new race winner Herrin remarked. "I thought for sure Martin was going to get me on the last lap. I was trying to get him to pass me and it didn't work. I don't want to beat up on myself, but it almost doesn't feel like a win because Josh was out, Roger crashed. But it's still a win and the Monster Energy Graves Yamaha was working good. They've been putting in a lot of hours to get it working even better. I'm really grateful that the thing was fast enough to keep Martin behind me because I knew Martin was right there."

Runner-up Cardenas said, "Herrin and Hayes got away a little bit and I started pushing and pushing. I caught back up to Herrin midway through the race. My plan was to stay there and attack on the last lap because it's Daytona and the draft is very important. But this time it didn't work for me -- I kind of did the chicane badly and he got me a little too much. But second place is a good start to the season and we'll try to do a good job again tomorrow."
Foremost Insurance Pegram Racing's Larry Pegram enjoyed a successful start in his new partnership with Yamaha. Bouncing back from a big (and costly) crash on Thursday, Pegram rode a steady race to the podium in third. - "It's been a while -- I haven't been up here since 2010," the multi-time class race winner said. "I wanted to do well here and yesterday kind of threw me for a loop. I've already crashed the thing and did kind of the same thing once while I was testing. Being that this is my program, you crash these bikes and they get expensive. I was kind of down in the dumps last night, but my guys stepped up for me and said don't worry about that crash. I knew I had to get a good start. I was fifth and Roger fell so I was fourth. Once I got into third I kind of wanted to get through the race and get a podium. Tomorrow will be a bonus so we'll be able to really go for it."

Danny Eslick piloted the Jordan Suzuki to a lonely fourth in his maiden ride aboard the #23 GSX-R1000. Behind him, second Yoshimura Suzuki entry Chris Clark narrowly edged Team Moto Venezuela Kawasaki's Robertino Pietri and Team Hero EBR's Geoff May following a race-long tussle for fifth. Motorsport.com Motul Fly Racing's David Anthony took eighth while another three-way battle decided ninth. KTM/HMC's Taylor Knapp claimed the position, finishing just 0.108 seconds ahead of teammate Chris Fillmore, with Team AMSOIL/Hero EBR's Aaron Yates another 0.002 seconds back in his debut on the EBR 1190RS.
Superbike Race One Results

AMA Pro National Guard SuperBike Race 2 Saturday
March 16, 2013 - Any residual sense of inevitability hanging over the paddock as a result of Josh Hayes' all-conquering 2012 campaign was promptly shattered in the opening weekend of the 2013 AMA Pro National Guard SuperBike season. Hayes' improbable Friday DNF disaster was doubled up on Saturday, and the three-time defending champ now finds himself in an early hole in his pursuit of a fourth consecutive crown.

In contrast, Martin Cardenas celebrated a spectacular victory in his first weekend with the storied Yoshimura Suzuki squad, one-upping his Friday runner-up. He earned the win after pushing Hayes deep into the race before the Mississippian's Yamaha expired shortly after the two took the stripe for the 12th time in the 15-lapper.

Hayes leapt into the lead at the green light, but was again unable to shake his Monster Energy Graves Yamaha teammate, Josh Herrin, who again tucked right in behind on his #2 R1. Cardenas too got away with the leading Yamahas but appeared to be just barely clinging on to the front, fading to just over a second behind by lap 5. In danger of losing the lead draft, the Colombian summoned a remarkable 1:36.835 lap from his #36 GSX-R1000 (the only '36 of the weekend) to close right back in on the escaping Yamaha pilots, apparently setting the stage for a race-long dogfight to the checkered flag.

The factory Suzuki man used that building momentum to fight his way up to the lead momentarily on lap 8, but Hayes and Herrin displaced him to third once again on the following lap.

However, Herrin bowed out of that battle on lap 10, running off in Turn 1. He re-entered the fray nearly ten seconds back -- still in the top three but joined by the chasing Larry Pegram on the Foremost Insurance Pegram Racing Yamaha YZF-R1.

Hayes managed to eke out a small bit of padding over the subsequent laps but his hard work proved for naught when smoke began to pour out from beneath his machine's fairing and he moved aside, allowing Cardenas to power into the lead and ultimately race home to the second AMA Pro SuperBike victory of his career.

The triumphant Cardenas said, "I didn't expect a win to come this soon in the season. If Hayes didn't have a problem I think he would have ended up first because he was a little bit faster than me today. I'll take it anyway -- anybody can have problems in each race. I'm very happy. I want to thank very much Yoshimura Suzuki for giving me the opportunity to ride for them. This team is awesome."

Some 11 seconds back, Herrin narrowly fended off Pegram to finish second and take an early one-point championship lead over Cardenas. "I felt really good today compared to yesterday in the beginning of the race," Herrin said. "I felt really comfortable sitting behind him. He'd gap me coming out of the chicane but I'd be able to close back up to him every time going into Turn 1. Whenever Martin started dicing it up with us it got pretty crazy. It was fun, it went from just sitting there to having to think about it and be real smart.

"I just didn't pull up hard enough on the lever going into Turn 1 and went into neutral. I was lucky I was able to save it and regroup and hold off Larry to the end." Pegram leaves Daytona with a pair of thirds, his first two trips to podium since the 2010 season.

Pegram said, "It was pretty uneventful today until the end; I had a lot of fun racing with Josh Herrin. I'm not looking forward to the (angry) Josh Hayes that will show up at Road America. We can say whatever we want, but he was the guy to beat in both races and had some bad luck. I'm sure when we show up at Road America he'll be fighting. But hey, we'll take it."

National Guard Jordan Suzuki's Roger Hayden bounced back from yesterday's DNF with fourth after edging new Jordan Suzuki teammate Danny Eslick to the stripe. Cardenas' Yoshimura Suzuki teammate, Chris Clark, beat Team Moto Venezuela PC 4x4 Kawasaki's Robertino for sixth, while Chris Fillmore finished eighth after earlier running in a pack with Clark and Pietri. That pack also included M4 Broaster Chicken Racing's Chris Ulrich, who ultimately finished a bit further back in ninth, and Motosport.com Motul Fly Racing's David Anthony, who ran into troubles late and finished a lap down in 12th). Spaniard Bernat Martinez rounded out the top ten on the Team TJA Valencia Suzuki GSX-R1000.

Triple champ Hayes leaves Daytona with just two points to his name, one for pole and one for leading the most laps today. Meanwhile, Herrin boasts 56 and Cardenas 55. That deficit promises to make for an exciting campaign for fans and a new challenge for Hayes, who won last year's championship by a 154-point margin.
Beaubier Reprises the Graves Yamaha team with victory in the 600cc Dayona 200 Sportbike Race
DAYTONA BEACH, Fla. (March 16, 2013) - Cameron Beaubier won the 72nd DAYTONA 200 on Saturday as the 20-year-old dominated on board his Y.E.S Graves Yamaha YZF-R6 in the famous 200-mile race. Beaubier earned pole and led much of the race by a wide margin, putting his stamp on a GEICO Motorcycle AMA Pro Road Racing event that many racing legends have claimed for themselves over the years.

Beaubier was the fastest man in AMA Pro GoPro Daytona SportBike over the three days, and managed to run a clean 57-lap race with two trouble-free pit stops. He lapped up to fifth place and won by 22.254 seconds in a race with no red flags. The 20-year-old set a high mark as he begins the 2013 AMA Pro season with a stellar race. He led pretty all but seven laps, taking the lead for the last on lap 21 and never looking back.

"I'm pretty tired right now, but I'm just trying to soak everything in," said Beaubier. "I rode as hard as I could the first stint and then be super-consistent. I had one little mess-up -- I ran wide in Turn 1 -- and then after that I just calmed down and kept clicking off laps. My Yamaha Extended Service Monster Energy Graves Yamaha ran awesome. They gave me two awesome pit stops, and I just rode as hard as I could. I can't thank them enough."

His teammate Garrett Gerloff led early in the race before finishing second, ahead of Bobby Fong of the RMR/Triple Crown team. Gerloff was able to make his way clear of Fong, but was unable to run down Beaubier.

Gerloff had a tough crash at Daytona last year and left with a broken leg, but the Texan leaves this year having earned second place. "(The race was) longer than I thought it would be, but it was awesome," said Gerloff. "It was awesome to be in the front group at the beginning and then Cameron started pulling away and we started pulling him back. Every once in a while we'd pass him and then he made a run for it and kind of got away. I tried to catch up but I just couldn't do it. Big thanks to my team for awesome pit stops and all the testing we do. That's why we're 1-2 on the podium. I think this is going to be an awesome year and I just want to keep it rolling."

Fong had a solid race but wanted more. As one of the contenders in the GoPro Daytona SportBike class, Fong has shown he can be as aggressive as any rider in the series. On Saturday, he lost Beaubier's draft. "I made a mistake in the beginning of the race -- the bike was hitting false neutrals, and I let Cameron get away. So I had to ride pretty much by myself the whole time. It was a long race but the training I did this off-season paid off. My bike worked great the whole time -- I was just out there circulating, trying to maintain my position. It's the best finish I've ever had at Daytona so thanks to everyone for helping me out."

RoadRace Factory teammates Jake Gagne and J.D. Beach finished fourth and fifth in the race. The young teammates outlasted a pack of challengers that included Jake Zemke, who retired from the race after leading five laps and battling in the top ten. Steve Rapp, filling in for Dane Westby on the GEICO Honda, earned sixth place with a strong ride. Rapp rode well as a substitute rider, hopping on the bike for the first time Friday morning.
Young rider James Rispoli on the National Guard/Celtic Racing Suzuki had a strong race before losing a bit of steam at the end and taking seventh ahead of Ben Young (Ben Young Racing).

Two women finished inside the top 10, with Elena Myers (Sturgess Cycle Triumph) getting the nod over Melissa Paris (MPH Racing.) Paris looked to have the position locked up but a pit stop infraction meant she had to serve a ride-through penalty that reversed their order.
---
Los Angeles Calendar Motorcycle Show Concours d' Elegance
Returns to the Queen Mary, Long Beach, CA on Sunday July 14th 2013
The 2013 LA Calendar Motorcycle Show continues its now 22-year tradition as the premier outdoor streetbike event in America
with top Celebrity Builders, the Calendar Bike Building Championship & Concours d' Elegance, selected Vendors and Exhibitors, the Calendar Girl Music Show and a return to the exciting Queen Mary venue in Long Beach, CA. The Show marks the world premier of next year's new 2014 FastDates.com Motorcycle PinUp Calendars featuring the world's top roadrace and custom motorcycles with the beautiful Calendar Kittens featured in the Calendars in attendance at the Show.
The Calendar Show is broadening its focus from the American V-Twin custom market which had so dominated bike events the past ten years, but has now been so affected by the economic down turn. The Show will still include its popular Pro Builder and Street Custom classes, Cafe Bike / Bobber, and Sportbike/Racebike Clases, and now also include the growing Collector Bike Market for European and Japanese Classics. Show Entries will be placed in a Concours d' Elegance displays on grass and patio walkways in the the Queen Mary's Seawalk Village.
Among the top name custom bike builders expected to attend are former LA Calendar Show winners and featured FastDates.com Calendar bike builders Jim Giuffra and the Spokesmodels of AFT Metric Customs, Russell Mitchell / Exile Cycles, Shinya Kimura / Chabott Engineering, Richard Lock / Mule Motorcycles, Todd Silicato / Todds Cycle, Chris Redpath / MotoGPwerks and many more.
The selected partners for the 2013 LA Calendar Motorcycle Show include Russ Brown Motorcycle Attorneys, Barnett's Bike Craft Magazine featuring retro and cafe bikes, and Source Media's American V-Twin Group of magazines Hot Bike, Hot Bike Baggers and Street Choppers. The editors from each of the magazines will be in attendance to cover the event, assist in judging their sponsored classes, and choosing the top bikes to appear in their publications. Show producer Jim Gianatsis will be photographing the winning bikes on Monday after the Show to appear in the Magazines and the next FastDates.com Calendars. In addition to the coveted Best of Show and Class Awards, AFT Customs will present its Visionary Award Trophy for the most innovative and exciting bike at the event.
Headlining the live musical entertainment again this year is the all-girl Japanese Rock Band 'Nylon Pink' who will just be returning from their world music tour. Also featured will be some of Southern California's most talented and beautiful signer songwriters. While the Queen Mary's own gourmet restaurant culinary chefs will be preparing an incredible BBQ lunch menu that promises to exceed expectations of what is normally served at bike events. In all, it will be a full day of incredible bikes and builder, beautiful girls, music, food and beverages that will overwhelm all five of the human senses!
The 2013 LA Calendar Motorcycle Show & Concours d' Elegance is just $20 General Admission, and $40 VIP Admission includes a BBQ Lunch w/ Beverage and Queen Mary ghost ship admission. Show capacity is limited and advance ticket purchase is suggested. Purchase Advance Tickets, Vendor and Bike Contest Registration online at: www.FastDates.com/BIKESHOW.HTM.


Calendar Kittens Kinsey, Sabella and the girls from the band Nylon Pink who will again be performing at the 2013 LA Calendar Motorcycle Show, together with Yaniv Evan's 2012 Pro Builder Class Show winner. See more of Yaniv Evans' awesome bikes like this "Black & White" in the Calendar Bike Garage
Calendar Show Winners Featured In Bike Craft Magazine!
Three of the top winning bikes at last year's LA Calendar Motorcycle Show are featured in the Spring 2013 edition of Barnett's Bike Craft magazine, one of the Calendar Shows new media partners together with Thunder Press, Hot Bike, Hot Bike Baggers and Street Choppers magazines.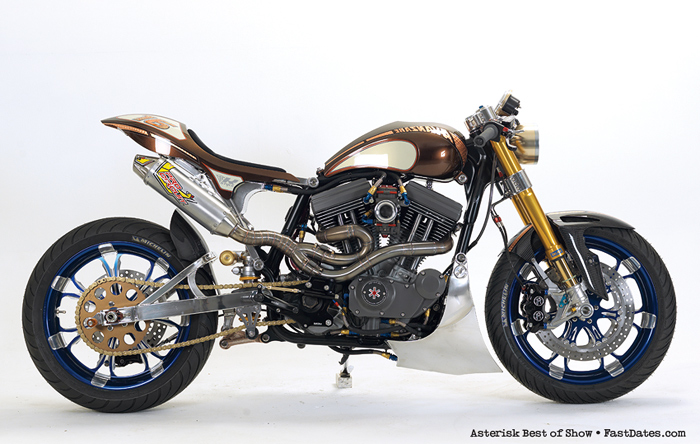 Garnering the cover and inside features in Bike Craft are Best of Show winner Hideki Hoshikawa / Asterisk Custom Cycles' 'Avanzare' naked Sportster based Streetfighter, Jim Giuffra / AFT Custom's 'Halia" Honda Shadow 750 based Bobber, and a Chris Redpath / MotoGPwerks built Ducati Desmosedici RR ultimate naked Streetfighter. Look for Bike Craft on your favorite new stand and order it online BikeCraftMagazine.com
All three bikes were photographed by Jim Gianatsis with beautiful Calendar Kittens for the 2014 FastDates.com Calendars which will premier at this year's upcoming LA Calendar Motorcycle Show on Sunday July 14, 2013 at the Queen Mary, Long Beach, CA. If you are a talented custom bike builder and are looking to make a name for yourself with International media exposure, you defenitetly want to be there. Info - FastDates.com/BIKESHOW.HTM
---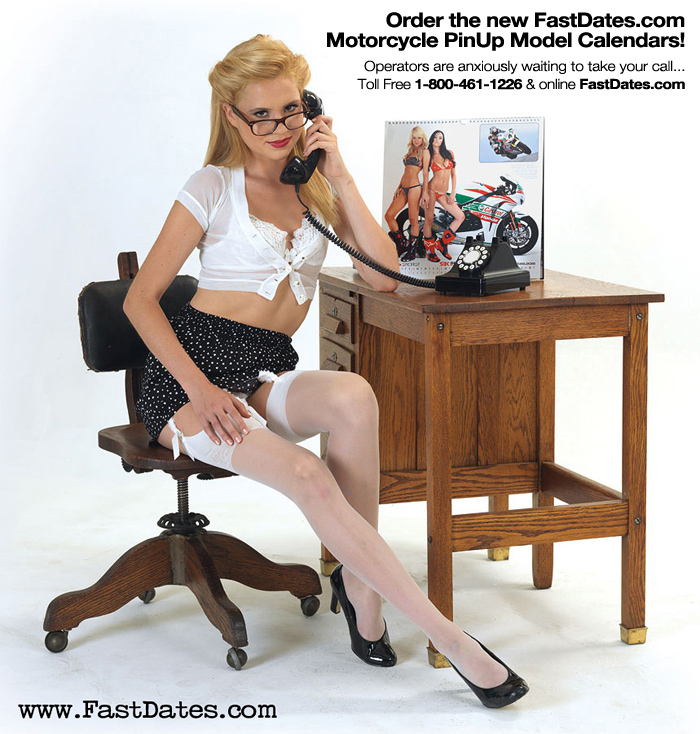 FastDates.com Webite cover model Halle wants to remind you to order your new 2013 Calendars.
Weekdays 8am - 5pm Pacific Coast Time phone Van Leuween Distributing at 1-800-461-1226 or ORDER ONLINE HERE.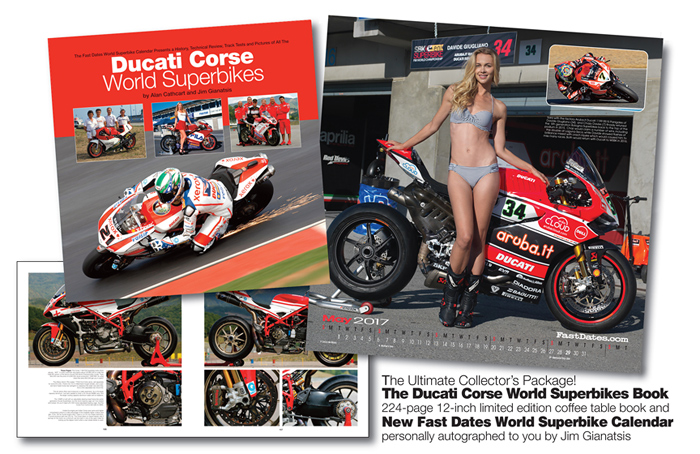 Order Now from Amazon.com USA: USD $69.95 • Amazon.com UK/Europe: UK £55.00 / EUR $55
Exclusive Autographed Collector's Package!
The all new Ducati Corse World Superbikes 224-pg book and the 2013 Fast Date World Superbike Calendar - World Release July 1st 2012
Personally autographed to you (or the name you request on the PayPal.com Order Form) by Jim Gianatsis and shipped direct to you.
For more information or to order the Book or the Calendar individually, unsigned, go to the Sportbike Books and Fast Dates Calendar order pages. $100 Collector's Package, plus $20 USPS Priority Mail Shipping & Handing in the USA.
---
Ducati's new Hypermotard - Licensed to Thrill!
Nicky Hayden gets the new Hypermto sideways on a beautiful Italian practice track. The track Security Guard is former Ducati Corse rider Ruben Xaus, who rode the first generation Hypermoto fully laid down sideways in those incredible PR photos from Ducat some 5 years earlier. Nicky's dinner date looks like MV Agusta's model at the EICMA shows the last two years. Sweet.
Newest Calendar Kittens take our Ducati 1199RS replica for a spin....
We are loving our modified Ducati 1199RS Superbike and with two special new accessories - Umbrella Girls USA models and newest FastDates.com Calendar Kittens Jessica and Kelsey! The girls were in the Gianatsis Design studio this month to shoot with photographer Jim Gianatis for the next FastDates.com Calendars, so of course, we had to get them on our street racer replica for a few pictures. The new 5th generation Ducati Panigale Superbike is the best handing, best perfrming sportbike we've ever ridden! Click on the picture to Download the Screensaver. Complete Ducati 1199 Superbike set-up details including the factory Ducati Corse 1199RS Parts Book are on FastDates.com in the Paddock Garage
FastDates.com Calendar Kitten Stickers
FastDates.com Calendar Kitten Stickers on Heavy Duty Die-Cut White Vinyl with peel and place adheasive backing.
We didn't want no whimpy stickers on our bike that fade or blow off at the power car wash. These will make your day.
Drawn for us by famed adult porn cartoonest Amy Mathews, these hot new Calendar Kitten Stickers are a must-have
for your bike, car, toolbox and refridgerator! Size each 3"wide x 6" high, choose the Tease Kitten or Flag Kitten, or both.
Just $5 each, plus $3 S&H USA per design.
---
Mid-Size Naked Bike Shootout!
Kawasaki Z800 vs Triumph 675 vs MV Brutale 675 vs Suzuki GSR750 vs Yamaha FZ800
---
New Wave Customs - Dues Ex Machina Motorcycles
March 10th - The custom Harley Chopper market in America died with the economic recession and the loss of disposable income for the middle class. Why spend $70,000 for a custom Harley that you can't ride comfortably or safely, when you can buy a nice new Harley production bike for $17,000 that you can ride comfortably and safely every day in town and across country. The Sportbike market is different, of course, but the result is almost the same. For $15,000 - $30,000 we can now buy a stock production Superbike off a dealer's showroom that could qualify on the grid at a current World Superbike or MotoGP race. There's so much performance potential we can't possibly use it on the street. What our sportbike infused Baby Boomers now what is a customized classic cafe racer from the old days, like a old Rickman Triumphs and Dunstall Nortons from the late 1960's, but updated to modern specifications. Ducati and Triumph have already capitalized on this niche to some extent, but not to this degree of looks and beauty...
Enter Dues Ex Machina (god from the machine) which roared into Australia's cultural consciousness in 2006, with some neatly customized motorcycles and a quaint notion that doing something is more fun than just owning something. Deus ex Machina is a step bigger than a brand: it's a culture. Our openness and enthusiasm strike a chord with people, wherever they are…. Deus ("day-us") didn't set out only to sell custom parts and hand-built motorcycles, but to celebrate a culture of creativity. The Deus ex Machina showroom/cafe/headquarters in Sydney immediately became a shrine to 'run-what-you-brung' resourcefulness and street-honest industrial art.
The Deus philosophy has now spread to America, more specifically, trendy West Los Angeles were Dues Ex Machina have taken over a prime intersection location with a trendy boutique and cafe selling fashion threads, java and cakes, motorcycles, surfboards and moto memorabilia to the sports' newest converts. In the back of the store is a workshop where used, outdated and unwanted metric bikes are transformed into post modern cafe bikes to die for.
Prime example are these two Kawasaki W650 twin cylinder based Dues Ex Machina "Hero" replica cafe bikes that are perhaps even more desirable and certainly more practical than those of 45 years ago. We'd love to have one of these beauties parked in our living room to admire full time, then to roll-out a few times a month for a ride up Mulholland Highway to the Rock Store and the beach, or to a local bike night, where we'd draw the undivided admiration of our buddies and fellow enthusiasts. A detailed study of the bikes will reveal there's not much left of the stock W60 but the reworked engine and frame Everything is changed out from the beautiful fuel tank and seat, to the suspension, brakes, wheel assemblies, foot and hand controls.
What is even more cool about a bike like this, if you can't afford to have Dues Ex Machina build a bike like this for you, you might want to take on the conversion of a stock donor bike yourself, as time and money allows. But either way, you'll want to visit their website, and if in Los Angeles or Australia you'll want to visit their store.
Deus Ex Machina, 1001 Venice Boulevard, Venice Beach, CA 90921 USA • www.DeusCustoms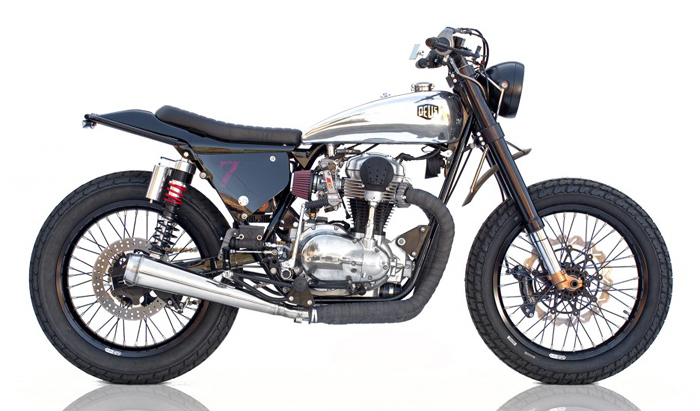 ---

Valentino Rossi
2013 MotoGP World Championship
Lorenzo Tops Official MotoGP Sepang Tests
Sepang, Indonesia, Feb 26-28th 2013 - MotoGP™ World Champion Jorge Lorenzo led the way in this week's test in Sepang by setting the quickest time over the three-day period, despite being overshadowed by Repsol Honda Team's Dani Pedrosa and Marc Márquez on the final day. As with the previous Malaysia gathering of three weeks earlier, the weather played a part as rain rooted riders to their garages at some points, with this morning being no exception as many waited for the track to dry after heavy rain overnight. And today it was Pedrosa who topped the timesheets with a personal best of 2'00.562, meaning he has led five of the six pre-season days in Malaysia this year. The best overall tour was an impressive one from Lorenzo, with the Mallorcan managing to beat the official lap record with his endeavour of 2'00.282 on Wednesday, which was however not quicker than Pedrosa's 2'00.100 from Sepang test one. On the final day, Lorenzo managed a consistent 20-lap stint in which he appeared to make only one mistake. CONTINUED
---
There's more! Go to Pit Lane News Previous Week

Also Visit: Fast Dates Calendar News • Iron & Lace Calendar News
Calendar Girl News • Meet the Models • Paddock Garage
Get FastDates.com T-Shirts, Mugs & Photographs from Our Store

MEMBERS CORNER! Calendar Kittens, Paddock Garage, Iron & Lace Garage


Amazon.com Motorcycle Products & Apparel Store



MotorcycleSuperstore.com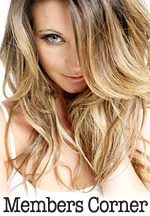 Hot Bikes, Sexy Kittens
Your Exclusive Grid Pass
also includes....
---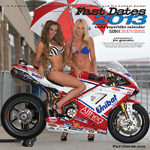 Order the New
2013 Calendars!
with FastDates.com Calendar Kitten, Ducati Corse Grid Girl
and Playboy Playmate
Heather Rae Young!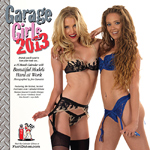 Click for even more Calendars!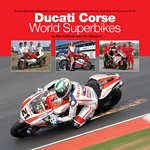 Retail $69.95 ea.
Click to Order from Amazon.com

Ducati Corse
World Superbikes
by Alan Cathcart
& Jim Gianatsis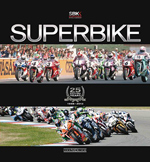 The Official SBK
World Superbikes
1987-2012
25 Year History Book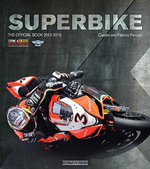 The Official SBK
2012-2013 Yearbook
These SBK Yearbooks are the Best Books Ever about World Superbike. They feature awesome color photography of the riders, bike and racing action. The feature a detailed revue of the past season in pictures and statistics, with a detailed look at the bikes and riders.

Plus a technical look data all the bikes, a preview of the upcoming season's Championship!
We buy this every year ourselves and highly recommend it!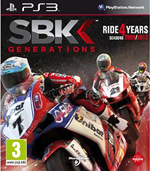 SBK World Superbike Video Game
---
Ducati achieves expectations with impressive 2012 year-end sales figures
• Record 2012 year-end results
• +16% over 2011 revenues with a record 44,102 motorcycles delivered to customers in 2012
• +21% growth in US market, now confirmed as Ducati's primary-focus

Borgo Panigale (Bologna, Italy) 12 March 2013 – The "Audi Annual Press Conference" held in Ingolstadt, Germany today presented an opportunity to showcase the latest details of the Ducati acquisition to the world's press, including the outstanding results achieved by the company during the last year.

With Ducati experiencing continuous growth in terms of market share and production and sales volumes, 2012 has now been confirmed as a record year in the long history of the famous Italian manufacturer. These outstanding results further underline the security of the company which is, also thanks to the Audi Group acquisition, better structured and organised than ever before and ready to confidently face future challenges.

"Ducati closed 2012 with revenues of 606 million euro, an increase of 16% compared with 2011 and a total of 44,102 motorcycles delivered to customers," declared Gabriele Del Torchio, CEO of Ducati Motor Holding. "Our growth rate has been especially impressive in the US, currently our primary-focus market, with sales up by 21% compared to 2011, confirming an absolutely positive trend for this country, where Ducati sales have increased consistently for the past 30 months. We are also achieving major results and important goals throughout the Far East, thanks to a marketing policy which specifically targets new and emerging markets and has returned growth in terms market share and profits.

"With new stakeholders in the company, Ducati has never been so solid, and these positive figures confirm the value and commitment of all the company staff and of our brand, increasingly popular, appreciated and renowned all over the world. The 2013 product range, including the new Multistrada, Hypermotard, Hyperstrada and 1199 Panigale R models, is the expression of technological excellence and the emotional impact of our products, ever-important in the current, highly competitive economic climate, perfectly complements our unmistakable, all-Italian style. Ducati is today, and will continue to be, a product-oriented company, with development and innovation as the milestones of our growth strategy."

Ducati Motor Holding S.p.A – An Audi Group Company
Founded in 1926, Ducati has been producing sport-inspired motorcycles since 1946. Their motorcycles are characterised by "Desmodromic" performance engines, innovative design and avant-garde technology. Covering several market segments, Ducati's range of motorcycles are divided into model families which include: Diavel, Hypermotard, Monster, Multistrada, Streetfighter and Superbike. These authentic icons of "made in Italy" are sold in over 80 countries around the world, with concentration on the European, North-American and Asia Pacific markets. Ducati competes in both the World Superbike Championship and, with an official team, the World MotoGP Championship. In Superbike Ducati has won 17 Manufacturers' titles and 14 Riders' titles and in 2011 passed the historic milestone of 300 race victories. Ducati have participated in MotoGP since 2003, and took both the Manufacturers' and Riders' titles in 2007.
FIM Superbike & Supersport World Championships –
2013 Updated Calendar Now Includes Turkey
March 8th - Today the FIM (Fédération Internationale de Motocyclisme) has issued the final version of the 2013 FIM World Superbike and World Supersport Championships and FIM Superstock 1000 Cup calendar.
It is confirmed that this includes 15 Rounds: the new entry of Intercity Istanbul Park (Turkey), scheduled for September 15th – and no round will be held on the June 23rd. The two events previously marked as "STC" are now confirmed.

See our Offical Race Schedules and Coverage in the
Far Left Column
Meet 2013 Calendar Kitten
Shannon Baucom

MV Agusta M4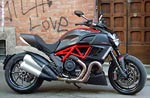 The Devil Made Us Do It!
Testing the Ducati Diavel in Italy
Sudco High Performance & OEM Replacement Parts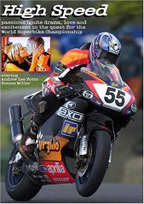 High Speed - the Movie
The best motorcycle racing movie ever made! Filmed on location at the World Superbike races , this an exciting romantic drama staring beautiful British actress Sienna Miller.
---
Motorcycle-Superstore.com Renews Title Sponsorship of GEICO Motorcycle AMA Pro Road Racing's SuperSport Class
DAYTONA BEACH, Fla. (February 27, 2013) - Motorcycle-Superstore.com and AMA Pro Racing have announced the extension of their existing partnership with GEICO Motorcycle AMA Pro Road Racing for the third consecutive year. Motorcycle-Superstore.com will once again be named as the Official Motorcycle Parts and Apparel Online Retailer of the Series and the title sponsor of the AMA Pro Motorcycle-Supersport.com SuperSport division. As part of the agreement, AMA Pro Racing will distribute $25,000 to riders in the form of a year-end points fund due to the gracious support of Motorcycle-Superstore.com.

"We are excited to have Motorcycle-Superstore.com return to the paddock with us for the 2013 season," said Michael Gentry, Chief Operating Officer of AMA Pro Racing. "The relationship in years past between Motorcycle-Superstore.com and AMA Pro Racing has clearly been very beneficial for all parties involved. We are very thankful for the continued dedication and support the company has granted AMA Pro Racing competitors through the Motorcycle-Superstore.com Year-End Points Funds."

As part of the agreement, Motorcycle-Superstore.com will once again have access to on-site activation at each GEICO Motorcycle AMA Pro Road Racing event in 2013, in addition to an expanded online presence in AMA Pro Racing's website content and social media initiatives.

The $25,000 Motorcycle-Superstore.com Year-End Points Fund for the AMA Pro Motorcycle-Superstore.com SuperSport class will be split between the East and West divisions, with additional bonus money paid to the overall SuperSport National Champion as well as the recipient of the all-new Superstore Sportsmanship Award. The payout for the year-end points fund will be structured as follows:
East Coast: 1st place, $5,000; 2nd place, $3,000; 3rd place, $2,000
West Coast: 1st place, $5,000; 2nd place, $3,000; 3rd place, $2,000
Overall Champion: $2,500
Superstore Sportsmanship Award: $2,500

The Superstore Sportsmanship Award will go to the recipient who attends every round of the AMA Pro Motorcycle-Superstore.com SuperSport series and who best displays sportsmanlike qualities including fairness, respect and fellowship towards their fellow competitors and the race staff. The winner will convey an enthusiastic image and positive public promotion of the sport throughout the season. They will be selected by Motorcycle-Superstore.com through an accumulative effort including recommendations from members of the paddock, the industry and AMA Pro Racing officials.

The 2013 GEICO Motorcycle AMA Pro Road Racing season will kick off with the historic DAYTONA 200 Weekend, scheduled for March 14 - 16, 2013 at Daytona International Speedway. For tickets, please visit daytonainternationalspeedway.com
American Motorcyclist Association welcomes roadracing series as AMA Featured Series
PICKERINGTON, Ohio, Feb 19th - The American Motorcyclist Association is pleased to announce that the American SportBike Racing Association and U.S. Grand Prix Riders Union Championship Series have joined the AMA sanctioned events calendar as AMA Featured Series. The events, which feature some of the country's most competitive amateur roadracing, run March through October.
"Each of these series brings an exciting and unique flavor of competition to the AMA-sanctioned calendar," said AMA Track Racing Manager Ken Saillant. "We're looking forward to working with both ASRA and the USGPRU to advance the roadracing discipline and bring greater awareness to the top-notch competition that both of these series feature."
The ASRA Championship Series (www.asraracing.com) features both sportsman classes and classes for aspiring professional racers. It includes both Amateur and Expert competition in Thunderbike, SportBike and SuperStock classes.
"We are looking forward to our new relationship with the AMA as a featured series," said ASRA LLC President Kevin Elliott. "This not only elevates our series but it provides value to our racers and their sponsors by becoming a part of the largest motorcycle organization in the Americas. We feel that this gives both the AMA and the American Sportbike Racing Association a better position in our sport by providing riders with a clear stepping stone leading into the professional roadracing ranks. After years of running our series as a standalone, it was the logical move to join with the AMA and promote our sport with the help of such a great organization."
The USGPRU (www.usgpru.net) features 125cc and 250cc two-stroke roadrace bikes, as well as Moriwaki MD250H spec bikes. The USGPRU format includes extended-length grand prix racing with timed qualifying and is designed to prepare riders for two-wheel racing at the highest levels. For 2013, USGPRU events are running in conjunction with select events on the ASRA calendar.
In addition, select rounds of the ASRA Team Challenge endurance series are also sanctioned.
2013 ASRA Series
www.asraracing.com
March 9-10: Bloomingdale, Ga. Roebling Road Raceway (Includes ASRA Team Challenge)
May 25-27: Summit Point, W.Va. Summit Point Circuit
June 15-16: Alton, Va. Virginia International Raceway (Includes ASRA Team Challenge)
July 6-7: Elkhart Lake, Wis. Road America
July 20-21: Millville, N.J. New Jersey Motorsport Park
Aug. 17-18: Loudon, N.H. New Hampshire Motor Speedway
Sept. 21-22: South Beloit, Ill. Blackhawk Farms Raceway
Oct. 19-20: Daytona Beach, Fla. Daytona International Speedway (Includes ASRA Team Challenge)
2013 USGPRU Series
www.usgpru.net
March 9-10: Bloomingdale, Ga. Roebling Road Raceway
April 14-15: Kershaw, S.C. Carolina Motorsport Park (Includes ASRA Team Challenge)
May 25-27: Summit Point, W.Va. Summit Point Circuit
June 15-16: Alton, Va. Virginia International Raceway
July 6-7: Elkhart Lake, Wis. Road America
July 20-21: Millville, N.J. New Jersey Motorsport Park
Aug. 17-18: Loudon, N.H. New Hampshire Motor Speedway
Sept. 21-22: South Beloit, Ill. Blackhawk Farms Raceway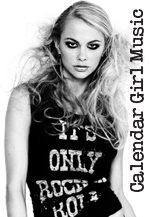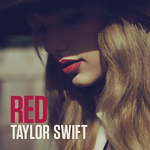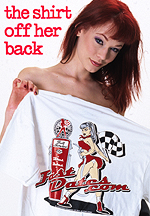 Order the Official
FastDates.com &
LA Calendar Bike Show
T-Shirts!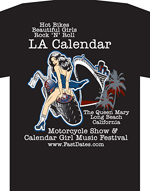 ---