Calendar Kitten News January - February 2011
This Month in the 2011 Garage Girls Calendar...;
Heather Rae and Tarah get a little wet....
Playboy Bunny and Calendar Kitten Heather Rae Young shares a sweet little kiss with her beautiful Kitten mate Tarah Tobiason
in the 2011 Garage Girls Calendar.
---
Heather and Jaime Need your Help!
Vote for our official SBK Fast Dates Calendar Kittens
& Ducati Corse Grid Girls as Playboy's Playmate of the Year.

Los Angeles, CA, USA, Jan 1st - FastDates.com Calendar Kittens and Playboy Playmates Jaime Edmonson (Miss January 2010) and Heather Rae Young (Miss February 2010) are in the running this month of January for the coveted title of Playmate of the Year. They need your voting support now to come out on top with the coveted Bunny title as well. Vote at: http://pmoy.playboy.com
Beautiful Heather Rae Young is featured on the cover and inside the new 2011 SBK Fast Dates World Superbike Calendar with 2009 World Superbike Champion Ben Spies' Yamaha YZF R1 and MotoGP World Champion Valentino Rossi's Yamaha M1. Heather is a successful Los Angeles model who shot for all 3 editions of the 2011 Fast Dates Calendars including Iron & Lace and Garage Girls, just months before her Playboy Playmate centerfold feature appeared in the magazine.
This past summer both Heather and Jaime accompanied FastDates.com Calendar photographer Jim Gianatsis to the Miller Motorsports, Utah, USA round of the World Superbike Championship to shoot the next SBK Fast Dates Calendar with all the top factory Superbike teams. Then on race day both Heather and Jaime served as the official Ducati Corse grid girls for Michel Fabrizio and Noriyuki Haga.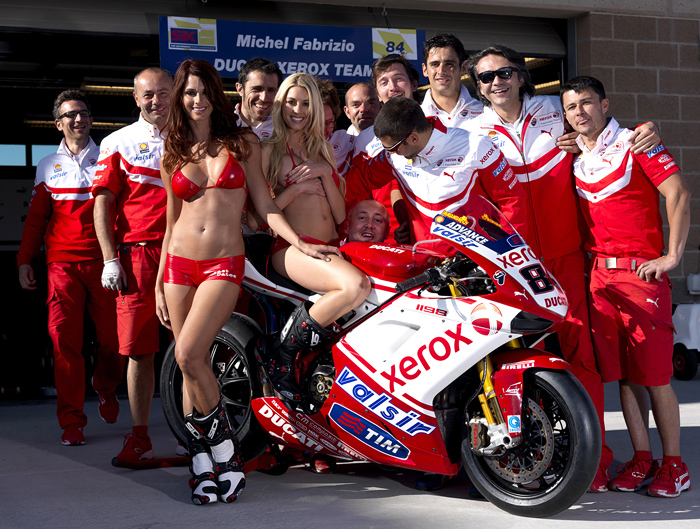 A playful Michel Fabrizio reaches over to loosens the top on Heather's bikini during a team photo shoot.
Jaime Edmonson hails from South Florida where the Florida University graduate served as a Miami Dolphins Cheerleader before coming a gun toting Boca raton Police Officer. Unfortunately her beautiful good looks proved to cause difficulties from her fellow officers, so she quit the police force to become a contestant with fellow former Miami Dolphins cheerleader and best friend Cara Rosenthal on TV's The Amazing Race, the duo finishing the season in 2nd place as the highest placing female team ever. After traveling the world, Jamie relocated to Los Angeles where she was signed by Playboy. Jaime spent a few months living at the Playboy Mansion to work on her Playboy photo shoot and participating in E!'s The Girls Next Door TV reality series. At the Playboy Mansion parties she meet our other recent Calendar Kitten and Playmate Heather Rae Young and last year they became new best friends, shooting for the FastDates.com Calendars at Miller World Superbike, and flying across America every weekend together on Playboy promotions.
Both Heather and Jaime need your help in voting for one or both of them as Playboy's Playmate of the Year on the Playboy website. Your can vote as many times as you like, but only once per day. Go to:
World Superbike Champion Troy Corser with a handful of Kittens and Bunnies, Heather Rae (blond on left) and Jaime (red hair on right).

---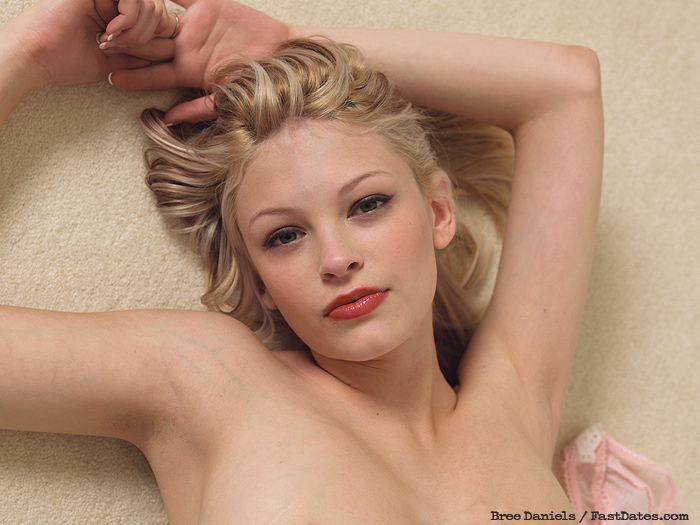 Bree Daniels does the FastDates.com Calendars
November 1st- You may not know her name yet, but 18 year old barley legal Hustler Honey and film starlet Bree Daniels is ready to rock your world as the newest FastDates.com Calendar Kitten. The minute Bree turned 18 years old this beautiful 5 foot 8 inch baby faced blond with no inhibitions boarded the Greyhound bus from her small Northwestern home town and headed to Los Angeles to make her fame and fortune in the adult magazine and film business.

We still hadn't heard of Bree when her new agent was on the phone asking if they could come by the office for a Go-See. We were between shooting seasons for the Calendars, working hard on production and not really looking for any models at the time, but hey, anything to break up the monotony in the office was always welcome, particularly if it involved a pretty girl. Needless to say when Bree walked in the door she completely blew us away with her fresh new beauty and sweet personality. We booked her then and there for a shoot, and would find some way to use the pictures!

The next week Bree was back with us in the studio to shoot stills for the next edition 2012 FastDates.com Calendars. And because Bree is the type of girl who likes to take her clothes off you can guess we got a lot of great photos of her getting naked for her new Calendar Kitten Gallery in Members Corner. But don't think it stopped there as Bree wanted us to use our video camera to show you guys just how excited she really was to be shooting for the FastDates.com Calendars.

Find more of Bree Daniels in
Meet the Models: Bree Daniels and Members Corner
Bree's Calendar photo shoot - "Stop, Don't" soon changed to "Don't Stop".....
---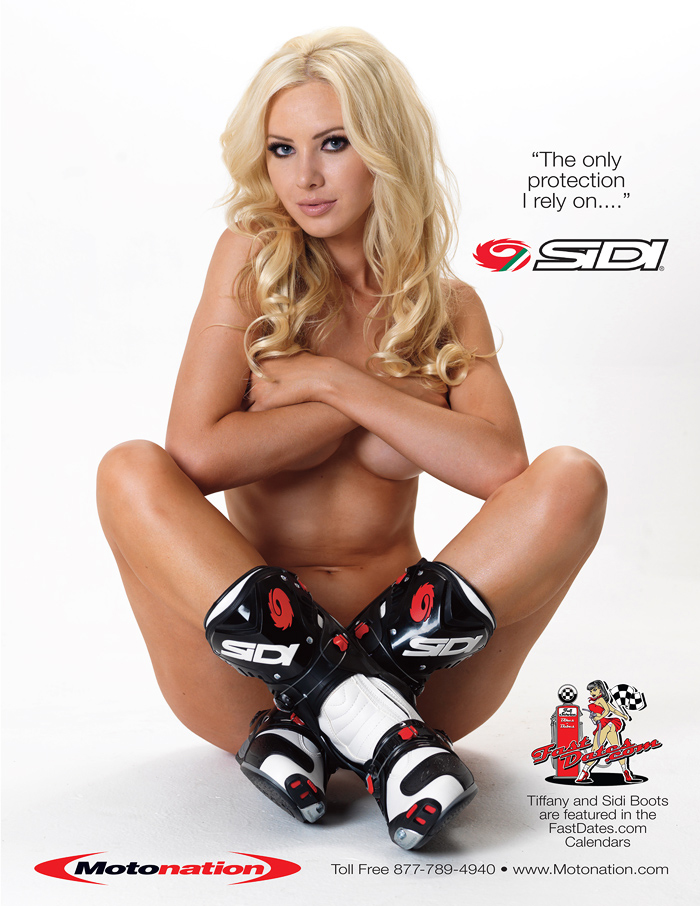 Tiffany Toth is featured in the 2011 FastDates.com Calendars,
and without her boots in Members Corner
---
This Month in the 2011 FastDates.com Garage Girls Calendar
Our Fast Dates World Superbike Calendar Kitten from Ireland, Gemma Gleeson looks pretty in pink in her studio shoot for
the 2011 G arage Girls Calendar.
---
This month in the 2011 Iron & Lace Calendar
Mosh with a Ron Simms Custom
This month's Iron & Lace Calendar features Calendar Kitten Mosh, a well-kown fetish model Mosh pictured with a Ron Simm / RonSimms.com built Sportster bar hopper tribute bike "Rooster" named after an old riding buddy who passed away. Photo by Jim Gianatsis.
All of our Iron & Lace Calendar bikes including the LA Calendar Show and AMD World Championship winners
are feature in large photo pictorials in the Calendar Bike Garage. • Past Editon Calendars are still available in Collector's Corner
Want more on Mosh? Check her out at:
www.TheMoshRoom.com
www.modelmayhem.com/219654

Meet The Mosh Kitten!


Mosh is a 21 year old Russian born model who specializes in Alternative, Fetish, Pinup, Nudes, and Erotic Beauty. With fierce blue eyes, platinum blonde hair, she stands at 5'3″ and has measurements of 33″- 23″- 35″. Sean Cummings at Alt Magazine says she is perhaps today's hottest alternative/fetish model in the industry. What separates Mosh from her peers is her ability to contort her body "beyond belief while commanding the camera's attention better than any other Alternative model." Yes folks, Mosh is superbly limber AND hot!

Known for her professionalism and strong creative input that she brings to her photo shoots, Mosh fans are especially mesmerized by her unique posing style and her dynamic flexibility. The level of creativity she inspires in others, and her willingness to think completely outside the box, have greatly added to her popularity in the Alternative genre.

Born in the Soviet Union, Mosh is 95% Russian and 5% Korean descent. She was a gymnast for about 10 years, a cheerleader for even longer, rhythmic gymnast for about 3 years, and an acrobat for about one year! Mosh's ability to stay limber in dynamic poses and in sky high heels while in front of the camera deem her as a pseudo contortionist!

Her LOVES include: latex, corsets, heels, leather, and lace. With a passion and creativity for makeup and fetish fashion, Mosh is working on developing a lipstick line as well as designing a collection of 5 inch+ high heeled shoes!
Mosh has a FETISH for Granny Panties!!! She owns dozens and loves wearing sheer pairs under vintage dresses, in photo shoots, in bed, wherever! If anyone can look hot in Granny Panties, it's Mosh!
---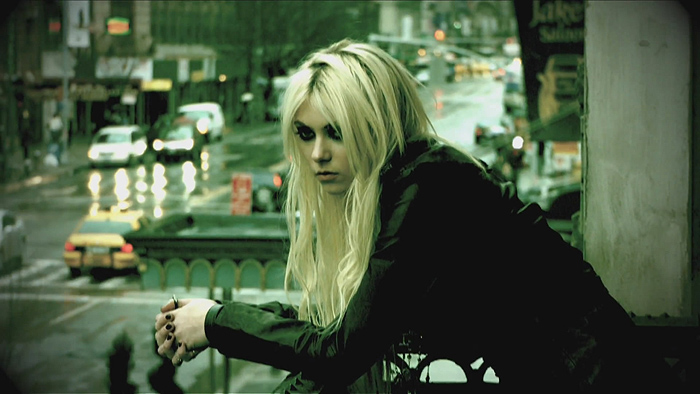 The Pretty Reckless

Taylor Momsen gets Pretty Reckless


She's the next big thing. Most of America still knows her as sweet young long legged Jenny Humphry on the prime time TV soap Gossip Girl. But in the last year actress Taylor Momsen turned 15 to 17 years old (going on 25) and emerged from her jail bait caccoon as a catapiller turned vampire bat - the sexiest rock diva ever. Taylor tops Madonna and Avril LaVigne in raunch, sex and beauty with songs like "Going Down" and "Make Me Wanna Die" while perfoming in bra, panties and garters. She also can sing! In interviews she talks about dating older guys, masterbating with her vibrator, and likes to say "fuck" a lot. We got to meet her this past summer when she performed on the Vans Warped Tour, performing at one concert with a Tampon string hanging from her panties the entire show. OMG. Check our her R-rated videos on YouTube.com and order her full 12-song Album "Light Me Up" recently released in England and is now available here in the colonies on Amazon.com by clicking left. Fuck yea! More Pretty Reckless
---
Chicks That KICK ASS! NCAA Women's Volleyball - by Jim Gianatsis
It's an exciting mix of Roller Derby and NBA Pro Basketball, with hot hard bodied 18-21 year old University Co-Eds digging, spiking, diving, fliping and crashing across the gymnasium floor in a 6-girl team's attempt to smash a little leather ball to the floor on the opponent team's side of an 8-foot high net. It's NCAA (National Collegiate Athletic Association) Women's Volleyball, one of the most exciting team sports in the world today. A sport that most people probably don't now much about, and even fewer have seen in person.
Super hot 6-foot 3-inch Amazonian's in super tight spandex short-shorts and shirts, in incredible physical shape. Kicking the ass out of an 8-inch leather ball and the opposing team. Plus these are college girls with brain smarts who could will be ready to financially support their boyfriends in a few years. Charlie Sheen can have his porn stars. These are the girls we love, would want them to abuse us, and then take home to mom. MORE
---
The Making of the FastDates.com Calendars now on DVD!
Sure, we may be slow getting around to some things, one of those being the re mastering of our infamous Making of the FastDates.com Calendars movies to DVD. But now thanks to the help of Amazon.com we've entered the 21st century and you can stuff into your Computer or Big Screen DVD player the fastest, hottest, wettest, sexiest motorcycle movies ever made.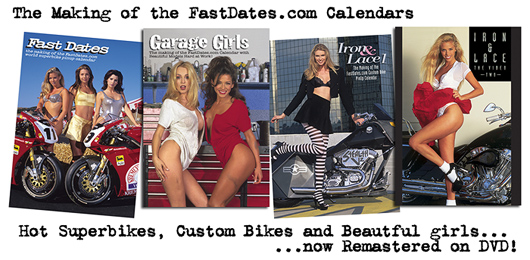 We guarantee you'll be left breathless by the incredible bikes, locations and beautiful girls. But don't wait to get those sticky rental copies of these exciting new FastDates.com Calendar DVD s from your your local rental dive. Be the hero of the next Race Watch or Bachelor's Party by getting your very own DVD copies over night from Amazon.com to hide under your bed from your mom, or download them now directly to your computer. The making of the FasDates.com Calendars DVD movies are available from Amazon.com and in the FastDates.com Video Store.
---
More Calendar Girl News

Visit Members Corner for very sexy Calendar Kitten pictorials....


Click for a Free Met Art Sample Model Gallery Updated Each Day!



Some of our Calendar Kittens can also at Playboy's website...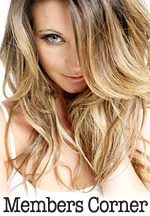 Members Corner
Hot Bikes, Sexy Kittens
Get Your Exclusive Grid Pass
also includes....
---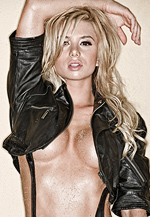 Click Here
Meet The Models!
Our Beautiful Calendar Kittens


Calendar Kitten Zdenka
Czech Centerfold
World Superbike &
MotoGP Grid Girl
Featured in the 2002
Calendars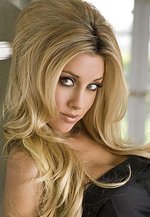 Meet Sexy FastDates.com
Calendar Kitten and new
Feb 2010 Playboy Playmate
Heather Rae Young
featured in the upcoming
2011 Calendars
Meet the 2010 FastDates.com Calendar Kittens!


Sabella Shake
Calendar Kitten & Ducati Corse umbrella girl for Michel Fabrizio
Jayme Langford
Teen Starlet
Lead Singer and Guitarist in Pajama Band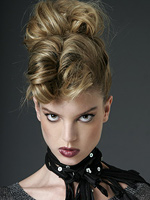 Apple Price
Runway Supermodel
Rachel Bernstein
Calendar Kitten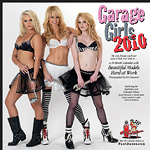 Actresses
• Pamela Anderson - Bay Watch
• Robin Cunningham - Disney TV
• Josie Bissett - Melrose Place
• Jessica Drake - Adult Video
• Debbie Dunning - Home Improvement
• Jaime Pressly - Poison Ivy III,
Not Another Teen Movie
My Name is Ed
• Amy Weber - Son of the Beach
• Janelle Pierzina - Big Brother
• Jennifer Campbell - Playboy
• Jennifer O'Dell - SiFi Channel
• Rebecca Chaney - TV
Celebrity Models
• AJ Almasi - Tennessee Tom Boy
• Amber Lancaster - model
• Apple Price - model
• Gemma Gleeson - Miss Ireland
• Cora Skinner - Lingerie Bowl
• Janelle Pierzina - Big Brother
• Nicki Lane - Miss Great Britain
• Annette Haukaas - Miss Norway
• Robin Cunningham - Ms Texas
• Carrie Ann Stroup - Miss USA
• Chandi Mason
• Tarah Tobiason
• Cindy Margolis - TV and radio
• Patricia Ford
• Avalon Anders
• Sam Phillips - Penthouse Pet,
97.1 Radio Talk Show, Actress
• LeeAnn Tweeden - Fitness Beach, Fredrick's, Fox Sports,
• Vanessa Norris - Perfect 10, Temptation Island TV series
• Amanda Swisten • Cori Nadine
• Linda Sobek & Savannah
- deceased
• Joanna Krupa - Star Search
• Bonnie Jill Laflin - Spike TV
• Gabrielle Tuite - Price is Right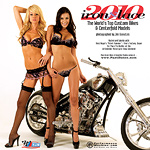 Centerfolds
• Heather Rae Young - Playboy
• Jayme Langford - Hustler
• Tiffany Toth - Playboy Model
• Tamara Witmer - Playboy
• Athena Lundburg - Playboy
• AnnaMarie Goddard - 40th Anniversary Playboy Playmate
• Zdenka - Pet of the Year
• Natalia Sokolova - Playmate
• Teri Weigel
• Tanya Beyer
• Carrie Westcott
• Tawni Cable
• Rhian Sugden
• Suzi Simpson • Keri Kendrel
• Seana Ryan • Julie Strain
• Patricia Ford - Playboy
• Taylor McKegney - Perfect 10
• Amanda & Sandy Bentley
• Martina Warren - Penthouse
• Rhian Sugden - Page 3
• Lilly Ann - Penthouse Pet
• Michelle LaVoie - Playmate
• Jessica Drake - Adult film star
• Justine - Adult film star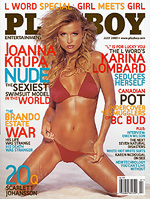 For an even more revealing
look at our beautiful FastDates.com Calendar Kittens
including Playboy featured models Joanna Krupa and Jamie Pressly join them in
Members Corner.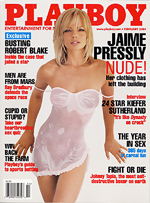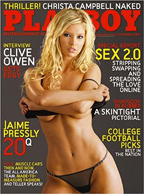 Subscribe to Playboy at 75% discount off the cover price!

SI Swimsuit Magazine

The Top Swimsuit &
PinUP Calendars!
Click to Shop