World Premier of the new 2014 FastDates.com Calendars!
World Superbikes, Cafe Bikes, V-Twin Customs and the most beautiful Calendar Kittens ever including Jitunka and Petra,
the 6'2" blond twin starting line grid girls from SBK World Superbike! Click on the Calendars above to Order Now
The 2014 FastDates.com Calendars and the FAST 2014 Calendar Magazine Yearbook feature
the official SBK World Superbike grid girls Jitunka & Petra from the Czech Republic!
NEW! FAST 2014 Digital Calendar Magazine Annual
The Bikes, the Builders, the Riders, the Kittens,the Calendar Bike Show, the World Superbike races all the 2014 Calendar Pictures, and Special Features... For the first time every we take you around the world in 120 exclusive pages for the making of the 2014 FastDates.com Calendars! Now in Members Corner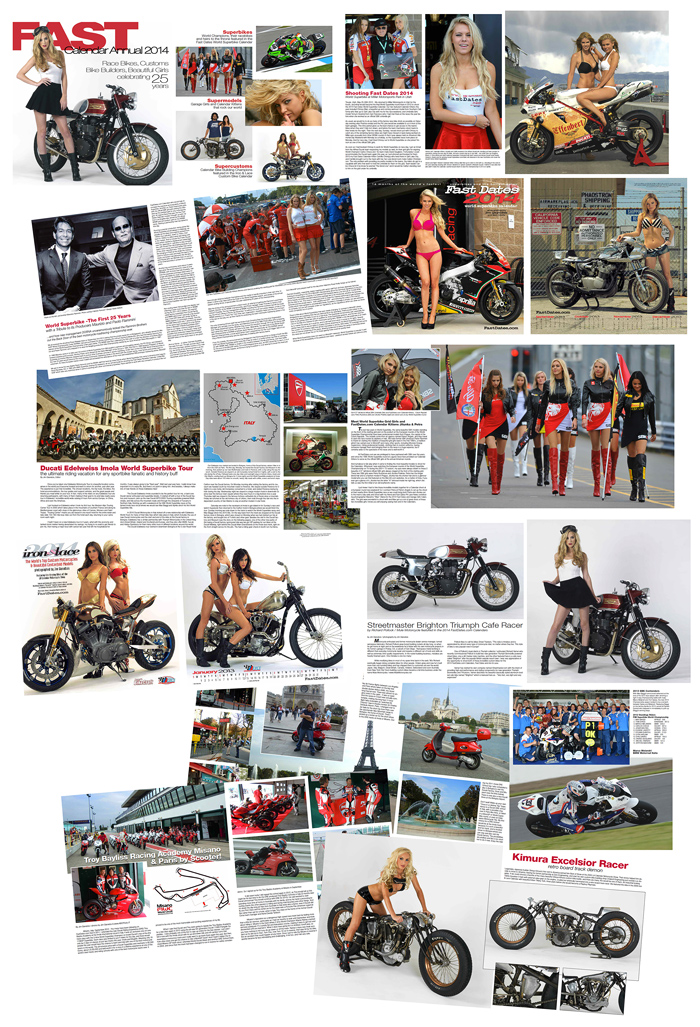 ---
Honda's TT Legends team of Dunlop (center) and Rutter (right) share Sunday's Superbike TT podium.
Dunlop takes first Isle of Man TT Superbike win for Honda, McGuinness sets new lap record
Isle of Man Sunday June 2nd, 2013 - Honda TT Legends' Michael Dunlop stormed to victory in today's Isle of Man TT Superbike race to bring home his first TT win for Honda, 30 years after his uncle Joey Dunlop achieved the same feat. Team-mate John McGuinness – who ran a tribute Joey livery in the race to celebrate the anniversary – took third place and in doing so set a new outright lap record of 131.67mph. Third Honda TT Legends rider Michael Rutter placed sixth.


The race got away at 3pm this afternoon with Dunlop taking the lead on the first lap. He proceeded to hold his position on the timesheets for the entire race, widening the gap lap-by-lap to eventually cross the line with a 40-second advantage over Cameron Donald (Wilson Craig Honda) in second. The victory is Dunlop's fourth at the TT but his first in the Superbike class and his first for Honda.

McGuinness had a more eventful race, climbing from fourth to second and leading on the roads by the four-lap mark. The 19-time TT winner unfortunately broke the pit lane speed limit during the second pit stop, picking up a 60-second penalty that dropped him back to fourth behind Guy Martin. The Morecambe Missile came back fighting, putting in a stunning final lap that saw him catch Martin and set the new outright record, claiming third place and completing an all-Honda podium.

Rutter meanwhile put in an impressive performance aboard the Honda TT Legends CBR1000RR Fireblade, chipping away with every lap to climb from 11th to sixth by the chequered flag. The three riders will convene again for the team on Friday 7 June for the Senior race.


Michael Dunlop - "The Superbike was the main goal for me. It's been a dream of mine and it honestly hasn't sunk in yet that I've won it. I never got to ride with Joey so when I caught John on the road in the tribute livery it was kind of weird and I had to think twice that it wasn't Joey. John was so smooth and he's taken over the title of King of the Mountain, so to sit behind him and follow those lines was just fantastic. It was a very special moment. The Superbike was just unbelievable, it handled lovely and I can't thank Honda and the team enough."


John McGuinness (shown above in Joey Dunlop's livery) - "I can't win them all. I don't know what happened in that second pit stop. Obviously it's my fault and I'll take it on the chin because they're the rules (John was given a 60-second penalty for speeding in Pit Lane, which dropped him from 2nd to 4th place in Overall Time and the resulting Standings). I'd ridden hard for five laps and on that last lap I just pushed and pushed, giving it everything I could and I'm just pleased I was able to nick the podium back. I'm so proud to wear the Joey Dunlop colours from 2000. I was in the same position on the podium with him in the Superbike race that year, and now here I am next to another Dunlop. I wanted to win but it wasn't be. I'm on the podium and the consolation is the lap record."
Honda and John McGuinness pay tribute to Joey Dunlop
To mark the 30th anniversary of Joey's Dunlop first Isle of Man TT win with Honda, his former team-mate and Honda TT Legends rider John McGuinness contested today's Superbike race in tribute Dunlop livery. The iconic red and black Joey Dunlop/Honda Britain design adorning the Honda TT Legends CBR1000RR Fireblade and McGuinness's leathers is based on that worn by Dunlop in his final Isle of Man TT in 2000. It was kept under wraps until the very last moment, when 19-times Isle of Man TT winner McGuinness emerged from his team's pit tent alongside his racing machine.

The tribute is part of a weekend-long celebration by Honda that will pay homage to the 'King of the Road'. The manufacturer last night hosted a gala dinner with special guest appearances by Dunlop's former team-mates Ron Haslam, Roger Marshall, Roger Burnett, Carl Fogarty Phillip McCallen, Michael Rutter and John McGuinness as well as his wife Linda Dunlop and nephews Michael and William Dunlop.

"There are a few reasons why we've decided to celebrate the life and times of Joey Dunlop this weekend," explains Honda (UK) Racing Manager Neil Tuxworth. "First of all he is Honda's longest standing factory rider – he rode for us longer than any other rider in any championship in Honda's history – and on top of that he won five world championships and 26 TT races, 24 of which were on Honda machinery. It was in 1983 that Joey secured his first TT win with Honda so 2013 marks the 30th anniversary and it seemed the perfect time to honour him and his career achievements."

"It's an honour to be asked to take part in the tribute to Joey," says John McGuinness. "He was and still is the most famous road racer of all time and although it's 30 years since his first Honda win he'll never be forgotten. Seeing the tribute design for the first time brought back all the memories of being Joey's team-mate, when he wore the red and black livery and I was in pink and purple! It's an iconic design and he just looked so cool so it's going to be pretty special getting to wear it in his memory. I can't wait to see all the faces of the fans and hopefully we can bring home a result for Joey."


Michael Rutter 6th (above) - "That was good overall. We had a bit of a problem on the first pit stop with the rear wheel and with the front tyre in the first stint, but once we got that out of the way I started to enjoy it and got myself back up to sixth. I'm well happy with that as top six was my aim. Hopefully we can gain a couple of places on Friday."
From left: Michael Dunlop, Senior TT winner John McGuinness and Michael Rutter.
John McGuinness makes it 20 career wins in an epic week ending Senior TT
Isle of Man Senior TT , Friday June 7th 2013 -Honda TT Legends rider John McGuinness wrapped up the 2013 Isle of Man TT races with a superb win in today's Senior race, taking his 20th TT win and 41st podium in total. Team-mate Michael Dunlop took a close second place to end with four wins and a second from his five races whilst third Honda TT Legends rider Michael Rutter placed sixth, posting his first 130mph+ lap in the process.

The initial race was red flagged after a racing incident and so the race was re-run at the later time of 4.30pm and it was Dunlop who led from McGuinness at the end of the opening lap, the gap between the duo just 1.4s. There was little to choose between the team-mates in the early stages but a lap of 131.272mph gave McGuinness a 2.3s lead at the end of the second lap as the riders came in for their first pit stop.

Dunlop took back a third of a second on the third lap but another 131mph+ lap by McGuinness fourth time around saw the lead go up to six seconds and it gave him the breathing space he needed. The Morecambe Missile added another four seconds to his lead in the final two laps and he was able to come home for his sixth Senior race victory, one fewer than Mike Hailwood. Dunlop was comfortable in second and with Kiwi Bruce Anstey in third it was another Honda 1-2-3.

Rutter, meanwhile, had, arguably, one of his finest ever TT rides and on the opening lap he broke the 130mph barrier for the first time, a lap of 130.137mph on the Honda TT Legends CBR1000RR placing him in an excellent fourth. Although he slipped back two places by half race distance, two more 130mph+ laps, including a final lap of 130.637mph saw him take sixth place at the chequered flag.

John McGuinness - "It feels absolutely fantastic to win today and if there's one race to win, it's the Senior. I've had a good week but a win's escaped me so do it today with the sun shining and thousands of fans waving me all the way is brilliant. The conditions were incredible, the bike was fantastic and with two superb pit stops we got the job done. I still feel really sharp and I hit all my apexes on the final lap so with a Honda 1-2-3, the job's a dream!"

Michael Dunlop - "It was a good, enjoyable race and John rode lovely so fair play to him. I had him in sight early on and there wasn't much between us but I got held up a bit by backmarkers, catching them at the wrong times, and I lost a bit of time there and at the pit stops. No excuses though, the bike was mint and I'm going home with four wins and a second place so I can't complain with how my week's gone."

Michael Rutter - "I'm thrilled to get sixth place and get my first 130mph lap but it was a hard race as, apart from passing a couple of the later runners, I never saw anyone the entire race! Lapping on your own is never easy and I'd have loved to have been involved in the dices on the roads like John and Michael were in but I'm happy enough. The bike never missed a beat and I've really enjoyed myself at this year's TT."
---
New Fast Dates.com Calendar Shoot!
Go behind the scenes at the glamorous Gianatsis Design Studios with beautiful new Calendar Kittens Jessica and Kelsey as they shoot for the FastDates.com Motorcycle PinUp Calendars with photographer Jim Gianatsis. And look for the new 2014 Calendars available right here on July 1st. Order the Calendars!
Videographer: Eric Lundmark; Video Editing and Still photography: Jim Gianatsis; Models: Jessica Harbour, Kelsey Silwinski; Make Up: Victoria Rubell, Music: Special thanks to Neil Sedaka for our theme song Calendar Girl; Modeling Agent: Umbrella Girls USA.
---
Tom Sykes charges to another SuperPole win.
2013 FIM Eni World Superbike Championship, Portimao, Portugal Round 6 of 14
Portimao World Superbike - Tom Sykes Wins takes 5 Poles in a Row!
Portimao, Portugal, June 8th 2013 - Tom Sykes posted his fifth Superpole win of the season in succession after a two-part 'Wet' Portimao Superpole and in doing so took a new track best lap of 1'41.360. Loris Baz was a strong sixth.

Despite the Portimao track surface being more bumpy than last year, and with small spots of rain arriving to turn a planned three part dry Superpole into a two-part wet Superpole, Sykes still used his time and tyres wisely to set a new track best and his fifth Superpole win in a row. He now has 16 career Superpole successes, making him equal fifth best in the history of SBK qualifying.Working well with his team and his Ninja ZX-10R in the final 20-minute Superpole session, having qualified fifth into Superpole after combined qualifying, Sykes was only just able to hold off the close attentions of Eugene Laverty. The Irish rider went to within one thousandth of a second of Tom's time, but starts from second place.
Tom Sykes: "I am really happy to have five Superpole wins on the bounce, it is a record for me. I was able to do my time on a dry and sunny track but Eugene Laverty almost beat me to it this time. He was not quite close enough, so it does not matter if it is one thousandth of a second or one second, it went in my favour. I am looking forward to two races tomorrow and I am expecting them to be difficult, but also a good show for the fans. We took a circuit best lap and I was surprised at that because last year I put in a good lap in better conditions. I think it shows that Pirelli have made a good step with the tyres. Conditions today were not as good as last year and yet we went faster. I was not expecting this lap time – but I will certainly take it!"
On a hard fought fight Tom Sykes (66) holds a temporary Race One lead in front of Guintoli (50) and Melandri (33) , after Laverty blew his Aprilia's engine while leading the opening race laps.
Melandri and Laverty share the wins, Guintoli extends his championship lead
Race Day Sunday June 9th – Round 6 race day at the Autodromo Internacional do Algarve was a mix of great performances and big disappointments for some of the protagonists of the eni FIM Superbike World Championship. Today's winners Marco Melandri (BMW Motorrad GoldBet) and Eugene Laverty (Aprilia Racing Team) experienced some tough luck when not on top: the Irishman was leading Race 1 before a technical problem ruled him out of contention, while Melandri had to face an excessive rear tyre wear to eventually end up 12th in the second race.
Tom Sykes wasted an opportunity for a repeat podium finish by crashing out of Turn 2 during the sighting lap of the last race. The Englishman showed he had what it takes to fight for the win later on, as he set the new lap record despite being way out of the battle for points. With a second and a third place in the two races Sylvain Guintoli (Aprilia Racing Team) boosts his points tally to 213 to increase the gap in the points to 28 over Sykes and 39 on Laverty.
Even though a slight improvement between the two races – still not matching early expectations - as per the application of FIM Regulations art. 2.4.8.1.3 Ducati will see the removal of the air restrictors on their 1199 Panigale R, starting from the next round at Imola (June 28-30).
Race One - Melandri fights to the checkers with Guintoli as Contnders Sykes as Laverty and Rea DNF
Marco Melandri won Race 1 following a close battle in the closing stages with Sylvain Guintoli, that ended up with just a 0.007 gap between the two at the finish line – 4th smallest margin for victory ever in a WSBK race. A perfect exit out of the last corner was just not enough for the Championship leader to snatch victory over the Italian.
The works Aprilia team's race outcome was well saved by the Frenchman, following team Eugene Laverty unfortunate retire on lap 12, consequence of a technical problem he sustained while he was on the lead. Tom Sykes - the only first row starter to finish the race - completed the podium with a solid 3rd place, after losing some ground from the top in the final part. Best result so far in the season for Leon Camier and the FIXI Crescent Suzuki Team, as the tall British rider finished 4th ahead of a sore Chaz Davies (BMW Motorrad GoldBet) and Michel Fabrizio (Red Devils Roma Aprilia).

Camier's team mate Jules Cluzel got the better of Carlos Checa (Team Ducati Alstare) on the last lap, finishing 8th. Pata Honda Team's unfortunate first race of the day saw Jonathan Rea retiring due to a technical problem and Leon Haslam pulling in after losing the feeling in both arms, as the 30 year old from Derby was trying to compensate the lack of strength in his injured left leg.

Superbike Race One: 1. Melandri (BMW) 22 Laps/101.024 km in 38'12.447 average 158.645 kph; 2. Guintoli (Aprilia) 0.007; 3. Sykes (Kawasaki) 4.224; 4. Camier (Suzuki) 9.479; 5. Baz (Kawasaki) 12.057; 6. Davies (BMW) 16.610; 7. Fabrizio (Aprilia) 21.350; 8. Cluzel (Suzuki) 22.337; 9. Checa (Ducati) 23.662; 10. Sandi (Kawasaki) 1'26.995; 11. Iannuzzo (BMW) 1'27.119; 12. Clementi (BMW) 1'29.096; 13. Neukirchner (Ducati) 3 Laps; RT. Badovini (Ducati); RT. Laverty (Aprilia); RT. Haslam (Honda); RT. Rea (Honda); RT. Lundh (Kawasaki); RT. Giugliano (Aprilia).

Race Two - Laverty returnes to Win, Sykes 2-seconds quicker than everyone and still finishes 7 laps down!
Eugene Laverty is the winner of Race 2 at Portimao. The Irishman, back on the podium after the Italian round at Monza, managed to score his 4th victory of the season: of the seven wins achieved so far in his WSBK career, six of them came in the second race of the day.
Eugene Laverty: "Race 1 seems to be cursed for us this year, especially on tracks like this one and Aragon where I had the right pace to take a double win. In any case I'm not one to complain. I was really trying hard for this win and I'm pleased to have been able to do it dominating from the first to last lap. I'm still in the title chase even with a few too many DNFs, but we are growing race by race and I'm confident about the upcoming rounds."
The only rider able to keep up with the winner, at least in the first half of the race, was Jonathan Rea. The Ulsterman was edged out of 2nd place in the closing stages by Sylvain Guintoli, who completed the third one-two for the official Aprilia team in 2013 - after the total domination of Round 1 at Phillip Island.

Tom Sykes, suffered an unexpected very early crash during the sighting lap at Turn 2 some ftwn onutes befor the start of the race, and then only managed after several attempts, to make his way back to the pits with his damaged bike. His team then set to rebuild the damaged front end and handlebar controls of his bike and just barley had it finsihed in time for Tom to start the rae from pit lane. Towards the end of Lap 1 the Englishman had to pull in again for adjustments twice, but after returning to the track for the third time 7 laps down, with no chances left for a top-15 finish, Sykes showed an incredible pace to pass the leaders and even set the new lap record in 1'42.475.
Tom Sykes: "I expected the first race to be just as close as it was but I was struggling a little bit with race performance. Portimao is not one of my strongest circuits and still we could fight for the win. In race two the fall was my fault because in turn one on my out lap I ran over the kerbstone on the inside. We had made improvements on the bike for race two and we proved that was the case because we went on to break the lap record. I feel I have let a few people down but I do not want to be too hard on myself as it is the first mistake I have made for a long time."
The works Kawasaki team had something to cheer anyway, as Loris Baz finished fourth ahead of Chaz Davies, a tenacious Carlos Checa and Jules Cluzel. An excessive rear-tyre wear forced Marco Melandri to ride defensively to a 12th place at the flag. The issue that hampered the performance of the Italian rider is currently being analysed by Pirelli. A technical problem is the reason behind the withdrawal from Race 2 by Leon Camier on the twelfth lap.
Superbike Race Two: 1. Laverty (Aprilia) 22 Laps/101.024 km in 38'02.051 average 159.368 kph; 2. Guintoli (Aprilia) 4.107; 3. Rea (Honda) 5.853; 4. Baz (Kawasaki) 15.306; 5. Davies (BMW) 17.552; 6. Checa (Ducati) 18.366; 7. Cluzel (Suzuki) 29.392; 8. Badovini (Ducati) 38.359; 9. Giugliano (Aprilia) 39.321; 10. Fabrizio (Aprilia) 44.603; 11. Neukirchner (Ducati) 45.339; 12. Melandri (BMW) 45.429; 13. Sandi (Kawasaki) 1'16.310; 14. Lundh (Kawasaki) 1'16.375; 15. Iannuzzo (BMW) 1'18.303; 16. Clementi (BMW) 1'24.259; NC. Sykes (Kawasaki); RT. Camier (Suzuki).

Standings - provisional (round 6 of 15)*: 1. Guintoli 213; 2. Sykes 185; 3. Laverty 174; 4. Melandri 156; 5. Davies 133; 6. Baz 119; 7. Rea 105; 8. Fabrizio 101; 9. Giugliano 79; 10. Cluzel 72; 11. Camier 62; 12. Neukirchner 53; 13. Checa 50; 14. Badovini 45; 15. Haslam 29; etc. Manufacturers: 1. Aprilia 253; 2. BMW 211; 3. Kawasaki 209; 4. Honda 112; 5. Suzuki 104; 6. Ducati 82.

* Possible updated results could be defined by the International Disciplinary Court which is dealing with the appeal lodged by Aprilia Racing Team and rider Sylvain Guintoli, following the decision taken by the FIM Stewards in Monza (Italian Round, last 12 May) to cancel the drop of position sanction (from third to fourth place in race 2) imposed by the Race Direction on rider Tom Sykes.
World Supersport – Sam Lowes winner of an exciting race
A thrilling and spectacular 4-way finale was the highest point of an incredible race, won by Sam Lowes (Yakhnich Motorsport Yamaha) over Mahi Racing Team India duo of Fabien Foret and Kenan Sofuoglu. Thanks to his fourth consecutive win of the season, the Brit extends his Championship lead to 39 points on the defending WSS Champion. Rookie and potential podium finisher Michael van der Mark (Pata Honda World Supersport) ended up in fourth place.
All four riders waited for the closing stages to give everything they had, but Lowes' last move at Turn 11 on Foret proved to be a successful one as the pole-sitter managed to stay on the lead up to the chequered flag, while the Frenchman and Sofuoglu kept contesting the remaining podium positions.
Van der Mark had his shot at the front in the closing stages, but once being passed back by the hungry trio he had to settle for an encouraging 4th, especially considering his fitness condition. Sheridan Morais (PTR Honda) and Jack Kennedy (Rivamoto Honda) mixed up front in the early part, eventually finishing 5th and 6th respectively despite a big gap from the front runners.
Supersport 600cc Race results: 1. Lowes (Yamaha) 20 Laps/91.840 km in 35'32.882 average 155.013 kph; 2. Foret (Kawasaki) 0.380; 3. Sofuoglu (Kawasaki) 0.502; 4. Vd Mark (Honda) 1.322; 5. Morais (Honda) 9.537; 6. Kennedy (Honda) 11.772; 7. Antonelli (Kawasaki) 13.535; 8. Scassa (Kawasaki) 13.953; 9. De Rosa (Honda) 14.728; 10. Iddon (MV Agusta) 18.756; 11. Leonov (Yamaha) 18.909; 12. Roccoli (Yamaha) 32.012; 13. Baldolini (Suzuki) 32.039; 14. Zanetti (Honda) 32.118; 15. Marconi (Honda) 33.152; etc.

Standings (round 6 of 14): 1. Lowes 120; 2. Sofuoglu 81; 3. Foret 81; 4. Vd Mark 62; 5. Zanetti 55; 6. Scassa 53; 7. Antonelli 46; 8. Kennedy 44; 9. Rolfo 38; 10. Marino 31; 11. Morais 30; 12. Russo 28; 13. Leonov 26; 14. Coghlan 22; 15. Ivanov 18. Manufacturers: 1. Kawasaki 130; 2. Yamaha 128; 3. Honda 91; 4. MV Agusta 44; 5. Suzuki 12; 6. Triumph 6.
Superstock 1000
Sylvain Barrier (BMW Motorrad GoldBet) has won today's FIM Superstock 1000 Cup race at Portimao to become the new leader in the standings with an only one-point margin over Eddi La Marra (Barni Racing Ducati). The reigning Champion led the race for the most part and successfully started to pull away from the chasing pack on Lap 5, as soon as Lorenzo Savadori (Team Pedercini Kawasaki), who was running second at that time, lost the front of his ZX-10R at Turn 14.
While Barrier managed to keep a comfortable gap to cross the line a lonely first, the remaining positions on the podium were contested by Eddi La Marra and Jeremy Guarnoni (MRS Kawasaki), as the Frenchman got side by side to edge the Italian on the final straight and eventually finish 3rd for a matter of 0.027 seconds.
Team Pedercini's Leandro Mercado was 4th with Niccolò Canepa (Barni Racing Ducati) and team mate Alessandro Andreozzi to follow. South Africa's David McFadden scored his best result of the season by finishing eight at his first race with newly joined Garnier Racing Team BMW after a close battle with Marco Bussolotti (Rider Promotion by T. Trasimeno BMW). France's Romain Lanusse (MRS Kawasaki) wasted an opportunity for a top-4 finish due to a crash on the ninth lap out of twelve.
Superstock 1000cc Race results: 1. Barrier (BMW) 12 Laps/55.104 km in 21'19.450 average 155.047 kph; 2. La Marra (Ducati) 1.318; 3. Guarnoni (Kawasaki) 1.345; 4. Mercado (Kawasaki) 10.781; 5. Canepa (Ducati) 15.500; 6. Lussiana (Kawasaki) 16.573; 7. Andreozzi (Kawasaki) 19.279; 8. McFadden (BMW) 21.707; 9. Bussolotti (BMW) 21.781; 10. Massei (Kawasaki) 22.769; 11. Jezek (Ducati) 24.200; 12. Gildenhuys (BMW) 25.233; 13. Ponsson (Kawasaki) 27.304; 14. De Boer (Honda) 32.087; 15. Suchet (Honda) 43.211; etc.

Standings:1. Barrier 70; 2. La Marra 69; 3. Canepa 63; 4. Guarnoni 60; 5. Mercado 49; 6. Savadori 33; 7. Lanusse 29; 8. Jezek 29; 9. Bussolotti 26; 10. Lussiana 25; 11. Andreozzi 15; 12. Bergman 15; 13. McFadden 13; 14. Magnoni 11; 15. Gildenhuys 10. Manufacturers: 1. Ducati 81; 2. BMW 81; 3. Kawasaki 70; 4. Honda 8; 5. Suzuki 5.
---
MV Agusta Premiers New 2014 F3 800cc Superbike
June 1st, 2013 - The exhilaration of a 1000cc Superbike with the handling of a 600cc Supersport. The torque of a v-twin and the rev limit of a four-cylinder. The MV Agusta F3 800 is the new performance frontier, the avantgarde three-cylinder motorcycle proudly Made in Italy. For those of us who grew up in the 1980s on 750cc Japanese sportbikes which were the perfect blend of handling and power, the new F3 800 marks the return of the sensible, usable Superbike.

More power, more torque, more adrenaline. The result is a motorcycle with exceptional handling, an advanced electronics package and the new
800cc engine with 148 HP and 88 Nm of torque. Coupled with the incredibly low weight of 173 Kg, it offers a power to weight ratio that allows it to do battle directly with litre class Sportbikes. The MV Agusta F3 675 redefined the concept of middleweight Supersport bikes with the perfect balance between engine and chassis. The engine is the epitome of Italian technology and the chassis offers class leading performance both on the road as well as at the track. The MV Agusta F3 800 pushes the boundaries of mid-range Supersport to Superbike replica level, revolutionising the sector with a bike that represents an undisputed technological and performance milestone. MORE INFORMATION & PICTURES
---
Paolo on the left, and brother Marurizo Flamini. Photo curtesy Fabrizio Porrozzi / Giorgio Nada Editore
World Superbike -The First 25 Years
with a Tribute to its Producers Maurizio and Paolo Flammini

and how new management DORNA unceremoniously kicked the Flammini Brothers out the Back Door
of the best motorcycle roadracing championship ever
We all received the shocking Press Release back on September 2nd 2012 stating that the private equity firm of Bridgepoint, who already owned the MotoGP World Championship under DORNA, had just purchased the sports marketing firm InFront Sports & Media AG, who had themselves become the owners of the World Superbike Championship a few years earlier. The WSBK was then celebrating its 25th year of under the direction of brothers Maurizio and Paolo Flammini, who stepped in to save the fledgling production bike Championship started by ex-racer American Steve McLaughlin in 1987.

In 1990 Maurizio came in in to take over full control of World Superbike from McLaughlin's partners and struggling owners, the FG Group, and steered it forward towards world success. Brother Paolo came aboard as the Sales Manager of the Group in 1994, and then in 1999 became President of World Superbike as brother Maurizio stepped back to pursue other business ventures in sports marketing. Under their control the SBK World Championship in the next 20 years would become the most exciting motorcycle roadracing series in the world with the closest racing, most factory and private team involvement. At many European tracks it even rivaled and exceeded the attendance of the more well established FIM prototype roadracing series, MotoGP. - Read the Full Story Here

Received in an Email on June 8th 2013 from Maurizo Flammini

DEAR JIM,
I HAVE NO WORDS TO THANK YOU FOR YOUR SO NICE ACTION. YOU HAVE BEEN A HONEST, PRODUCTIVE AND FRIENDLY PARTNER FOR SO MANY YEARS , PRODUCING THE "FAST CALENDAR" WHICH IS AND HAS BEEN AN "ICONA" OF THE WSBK AND WILL REMAIN FOR EVER LIKE THIS.

I REALLY HOPE TO MEET YOU AGAIN AND HAVE THE POSSIBILITY TO COOPERATE .

WE DO NOT STOP!! PLEASE HAVE A LOOK ON THE WWW.SUPERSTARSWORLD.COM.
IS THE NEW SUPERBIKE ! THE SUPERBIKE OF THE CARS !!

THIS CHAMPIONSHIP HAS BEEN INVENTED BY US AND SOON WILL COME TO USA !!
I LOOK FORWARD TO SEE YOU SOON AND AGAIN, THOUSAND OF THANKS FOR YOUR LOYALTY !!

ALL THE BEST, MAURIZIO
Maurizio Flammini, Chairman
FG GROUP® Headquarter: Rome
---
Los Angeles Calendar Motorcycle Show Concours d' Elegance
Returns to the Queen Mary, Long Beach, CA on Sunday July 14th 2013
The 2013 LA Calendar Motorcycle Show continues its now 22-year tradition as the premier outdoor streetbike event in America
with top Celebrity Builders, the Calendar Bike Building Championship & Concours d' Elegance, selected Vendors and Exhibitors, the Calendar Girl Music Show and a return to the exciting Queen Mary venue in Long Beach, CA. The Show marks the world premier of next year's new 2014 FastDates.com Motorcycle PinUp Calendars featuring the world's top roadrace and custom motorcycles with the beautiful Calendar Kittens featured in the Calendars in attendance at the Show. Purchase Advance Tickets, Vendor and Bike Contest Registration online at: www.FastDates.com/BIKESHOW.HTM.
---
There's more! Go to Pit Lane News Previous Week

Also Visit: Fast Dates Calendar News • Iron & Lace Calendar News
Calendar Girl News • Meet the Models • Paddock Garage
Get FastDates.com T-Shirts, Mugs & Photographs from Our Store

MEMBERS CORNER! Calendar Kittens, Paddock Garage, Iron & Lace Garage


Amazon.com Motorcycle Products & Apparel Store



MotorcycleSuperstore.com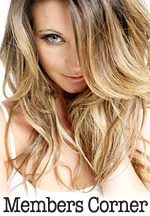 Hot Bikes, Sexy Kittens
Your Exclusive Grid Pass
also includes....
---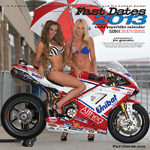 Order the New
2014 / 2013 Calendars!
with FastDates.com Calendar Kitten, Ducati Corse Grid Girl
and Playboy Playmate
Heather Rae Young!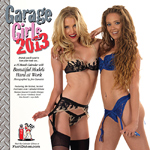 Click for even more Calendars!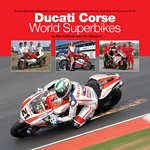 Retail $69.95 ea.
Click to Order from Amazon.com

Ducati Corse
World Superbikes
by Alan Cathcart
& Jim Gianatsis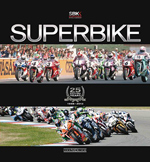 The Official SBK
World Superbikes
1987-2012
25 Year History Book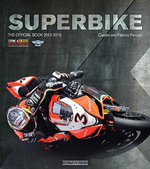 The Official SBK
2012-2013 Yearbook
These SBK Yearbooks are the Best Books Ever about World Superbike. They feature awesome color photography of the riders, bike and racing action. The feature a detailed revue of the past season in pictures and statistics, with a detailed look at the bikes and riders.

Plus a technical look data all the bikes, a preview of the upcoming season's Championship!
We buy this every year ourselves and highly recommend it!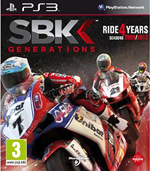 SBK World Superbike Video Game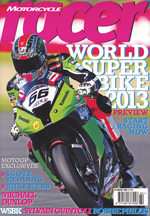 Official Print Media Partner
---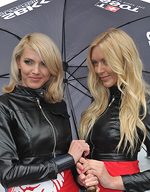 Meet 2013 Calendar Kitten
Jitunka & Petra!

MV Agusta F3 800cc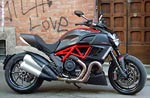 The Devil Made Us Do It!
Testing the Ducati Diavel in Italy
Sudco High Performance & OEM Replacement Parts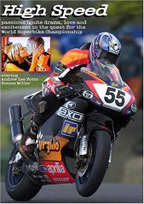 High Speed - the Movie
The best motorcycle racing movie ever made! Filmed on location at the World Superbike races , this an exciting romantic drama staring beautiful British actress Sienna Miller.
---
APRILIA'S – BRILLIANT DOUBLE WIN AT PORTIMAO
AT PORTIMÃO LAVERTY WINS RACE 2 AHEAD OF TEAM MATE GUINTOLI.
SYLVAIN GUINTOLI STRENGTHENS HIS LEADERSHIP IN THE RIDER CHAMPIONSHIP STANDINGS.

-APRILIA DOMINATES THE MANUFACTURER CHAMPIONSHIP
Portimão, 9 June 2013 - An absolutely brilliant weekend for Aprilia as they take a fantastic double win on the Portuguese Portimão track: in Race 2 Laverty won ahead of his team mate Guintoli, who strengthens his hold on the championship leadership, thanks in part to the second place he took in race 1. With this victory Laverty clinches third place in a world championship that is quickly becoming an Aprilia branded event. Only hard luck kept the spoils from being even richer. In fact, in Race 1 Laverty was held up by a technical problem while leading a race at a pace impossible for his rivals to match.

In a Race 1 full of surprises, Eugene Laverty took the lead in the sixth lap, widening the gap in front of the pack. Only a technical problem stopped his progress in the eleventh lap. The rest of the race was centred on Sylvain Guintoli's great comeback, skilfully looking after his tyres during the first laps, keeping a consistent pace after the halfway point of the race until reaching the lead. A long battle with Melandri ended only under the chequered flag, with Sylvain overtaken by the rider from Ravenna by only 7 thousandths of a second.

The script for Race 2 had Eugene Laverty running away from the first lap, highly motivated to redeem himself and supported well by his RSV4. His pace soon overcame Rea's tenaciousness, while Sykes, hindered by repeated technical problems which had begun during the warm-up lap, was forced to withdraw. Another clever race by Guintoli, careful and focused on race distance, so much that he overtook Melandri first and then Rea with surgical passes. The pair of official RSV4s crossed the finished line alone, with Laverty ahead of Guintoli.

After this weekend the rider standings have Guintoli widening the gap up front, with 28 points over Sykes and 39 ahead of team mate Laverty. Aprilia continues to dominate the Manufacturer standings with a 42 point advantage in front of BMW, 44 ahead of Kawasaki, 141 over Honda, 149 above Suzuki and 171 in front of Ducati.
Sykes Up And Then Down As Baz Scores Strongly
WSBK, Portimao, Portugal, 9 June 2013 - Tom Sykes scored third in race one at Portimao but then failed to score in the second as his KRT team-mate Loris put in two impressive results, taking his Ninja ZX-10R to a fifth and a fourth place.In a bizarre raceday for Sykes and his team he hung on well inside the leading three in race one, and did so for the whole race, only losing out in the final two laps to finish third. When he realised he could not quite match the pace of Marco Melandri and Sylvain Guintoli he eased up right at the end to make sure of a good top-three finish.
His luck was to change in race two when he clipped a kerb on his sighting lap at turn one, fell heavily, and was lucky to be able to restart. Tom made it back to pitlane, his team made running repairs and he lined up for the real race start in pitlane itself. Tom then found an issue with a broken sensor for the electronics system, damaged in the crash, and came back into pitlane. After this was fixed he going again to try out his new settings.
Not classified in race two as he finished seven laps down, Sykes nonetheless scored the new lap record of 1'42.475 as his team had made improvements in the bike set-up between race one and race two before Tom's fall.
For Baz both races were fruitful, as he was only 12 seconds from the winner's overall race time in race one, and an assured fifth, despite not having a perfect race set-up on his machine. In race two he went one better in fourth place - his second best finish of the year - as he also found a happier set-up in the second outing.
Despite his race two mishap Sykes is still second in the championship fight, although 28 points behind leader Sylvain Guintoli. Baz improved his championship prospects with his Portimao performances. He is now only 14 points behind fifth place after six rounds.
Federico Sandi (Kawasaki Team Pedercini) and his team-mate Alex Lundh each scored SBK points at this tough and technical circuit, with Sandi tenth in race one and then 13th in race two, while Alex Lundh was a retiree from the opener but 14th in race two.
Jeremy Guarnoni was third the Portimao Superstock 1000 FIM Cup race on his MRS Kawasaki Ninja ZX-10R, with Leandro Mercado (Team Pedercini) fourth. In the points Guarnoni is top Kawasaki rider, fourth, and only ten points behind the leader with four rounds of ten completed.
Tom Sykes: "I expected the first race to be just as close as it was, and obviously the guys who finished first and second were riding really strongly, but I was struggling a little bit with race performance. But we made a good podium and scored good points. Portimao is not one of my strongest circuits and still we could fight for the win. In race two the fall was my fault because in turn one on my out lap I ran over the kerbstone on the inside. The piece of kerbstone looked quite flat but in the last moment I realised it was a big high kerb and it chucked me over the front of the bike. The bike flipped, landed on me and it was a big crash. It hurt my right leg and gave me a headache. We had made improvements on the bike for race two and we proved that was the case because we went on to break the lap record. I was just riding to the limits of the bike in each race. This is my worst circuit but in both races we raced to the limit of the package and it felt easier to do this record lap time in race two. I feel I have let a few people down but I do not want to be too hard on myself as it is the first mistake I have made for a long time."
Rea maintains remarkable Portimao podium run for Honda at Portimao
Pata Honda rider Jonathan Rea took his seventh career podium finish at Portimao in Portugal today by taking third place in race two of the sixth-round World Superbike championship event.

The first 22-lap race was won by Marco Melandri after 26-year-old Rea retired on lap nine with a technical problem. On the same lap, his Pata Honda team-mate, Leon Haslam, also retired – a result of the injury he sustained in a practice crash at Assen in The Netherlands at the end of April.

Starting from 14th place on the grid, Haslam had battled up to tenth before pulling into the pits in discomfort, unable to ride his Honda CBR1000RR in the way he wanted. The 30-year-old opted to withdraw from race two to concentrate on improving his fitness for the next round at Imola in Italy in three weeks.

Starting from the front row of the grid, Rea got a superb start to race two and, from second place, closely tracked eventual race winner, Eugene Laverty, until half race distance when his rear tyre performance began to fall off.

Rea was passed by Sylvain Guintoli but held on to take third place, his seventh podium finish at the 4.592km Autodromo Internacional do Algarve, to maintain his record of at least one podium finish every year since his full World Superbike debut in 2009.

Jonathan Rea – DNF and 3rd -
It's been a frustrating weekend, yet again, but we have a podium to take away from it and I'm quite happy to get back into the podium way. I set a really good pace in the first part of race two and the bike felt really good but, as soon as the grip dropped, the electronics were playing havoc. I can't turn the traction control up because I slow down even more and, if I turn it off, the bike becomes unrideable. We're just waiting for some more input, but it hasn't come yet, which is frustrating. Race one was also disappointing because we're just having too many mechanical problems this year. It was frustrating to go through that when I was fighting in the top five and two good circuits for us have now been and gone and we haven't been able to capitalise. Imola is another strong circuit for us, so hopefully we can be back up here again. I want to thank Chris [Pike – crew chief] and everyone who keeps digging deep and working hard, and all the fans for their support, which means a lot at the moment when we're finding it tough.

Leon Haslam – DNF and DNS
- A tough weekend, really, when I've been struggling with power in the leg. The knee bend was pretty good, but I just struggled in race one with fatigue in the rest of my body. I couldn't use my leg properly, so the manhandling of the bike that's needed round here was done pretty much using my upper body. You don't realise how much you use your legs on the bike until you can't use one of them! It's a little frustrating, but I got eight or nine laps in before I was completely done, and I managed to pass a few people, like Leon Camier, who finished fourth. We've made progress from Donington and we have another three weeks until Imola. We've also been keeping up to speed on the electronics, which will be useful in the races to come. We haven't made many chassis changes because a lot of the problems are from me not being able to push through the pegs. I just need to get a bit more strength back in the leg.
CAMIER GETS FIXI CRESCENT SUZUKI'S BEST RESULT
Team Suzuki Press Office - June 9. -FIXI Crescent Suzuki's Leon Camier fought his way to fourth place during today's first race at the eni FIM Superbike World Championship event at Portimao in Portugal; his and the team's best result of the year so far.
Starting from 12th on the grid, Camier was down in 15th place at the end of the first circulation after an incident with another rider forced him off the track. He began his fight up the field and passed many riders as he moved into the top 10 on lap five with a double overtaking manoeuvre on the brakes at the end of the start/ finish straight. Camier continued his progression through the pack and after Jonathan Rea and race-leader Eugene Laverty were both forced to retire with bike problems, Camier moved up to fourth place by the end of lap 11. He held this position for the remainder of the race and recorded consistent times that saw him finish only just over nine-seconds behind eventual race winner Marco Melandri. Camier's result was his and FIXI Crescent Suzuki's best result of the season so far and shows the race potential of the Yoshimura-powered Suzuki GSX-R. Unfortunately for Camier, he didn't fare as well in race two when a simple mechanical issue on lap 12 caused the Englishman to retire from the race as he was making progress through the field and was closing on the fight for sixth place.

Jules Cluzel had two very impressive performances today as he brought his FIXI Crescent Suzuki home comfortably inside the top-10 in both races. Starting from the middle of the third row, Cluzel was ninth at the end of lap one in the first race and struggled to find a rhythm early on as he was relegated to 12th, but the Frenchman re-grouped and made his way back up to ninth on lap 11; a position he held until the 20th lap when he passed Carlos Checa to move into eighth and hold that place until the chequered flag. In race two Cluzel's team made some setting changes to help the rider and his performance and lap-times improved as he held a consistent pace throughout. He gave chase to race-one winner Melandri and passed the Italian on lap 14 to move up to seventh, after which the FIXI Crescent Suzuki man was under pressure from Davide Giugliano, but Cluzel managed to put some space between him and the Aprilia and brought his machine home in a creditable and impressive seventh.
Both of today's races were held in cloudy conditions with track temperatures reaching a high of 27°C during the first race. Melandri took victory in race one by one of the smallest margins in Superbike history as he led Championship leader Sylvain Guintoli over the line by just 0.007 seconds. Race two saw Laverty make amends for his race one retirement by racing to the win ahead of his team-mate Guintoli.
FIXI Crescent Suzuki will now head back to the UK before it prepares to travel to the next round of the series, which is scheduled for Imola in Italy on Sunday June 30th.
Leon Camier: - "I got an ok start in the first race and made a bit of progress, but as I went past Haslam on the inside - and was well past him! - he let the brake off in the turn and punted into me. I lost some time and dropped back some places and had the job of trying to catch-up and get through the field, so from 15th to fourth is a pretty-good result. The bike felt good, I felt like I could pass really well; and the speed of the FIXI Crescent Suzuki has definitely improved. This showed on the straight because I could exit on the last turn and keep the momentum going so I could pass at the end of the straight, which I haven't been able to do before, so I was really happy about that. At the start of the second race I had a problem with the electronics and the bike didn't pull away as it should. I made a few places up, but didn't feel quite as strong as I did in the first race, but I kept pushing and I was getting in a good rhythm when a problem with the bike didn't allow me to continue. I was hoping that I could have made up some more places, because I could see the group in front coming back to me, so I think that fourth or fifth was achievable, but we will never know now!"
A positive result for Team SBK Ducati Alstare and Carlos Checa in race 2 today at Portimao
Portimao (Portugal), Sunday 9 June 2013: the sixth round of the 2013 World Superbike championship brought a solid result for Team SBK Ducati Alstare and rider Carlos Checa today at the Portimao circuit, with the Spanish rider closing race two in sixth position.

Race 1 – race one began under cloudy skies (air 18?C, track 27?C). Carlos, starting from seventh on the grid, immediately gained a position to place himself in the chasing group together with Baz and Camier. He was able to maintain a strong pace during the initial stages, lapping with similar times to the leaders. At the mid-race point Checa was lying seventh, a position that he held until three laps from the end when a drop in the level of grip caused him to lose a couple of positions. The Spaniard thus crossed the line in ninth position. Ayrton, tenth on the grid, unfortunately lost a few positions in the first laps but then climbed back up to tenth position towards mid-race. Having maintained this position for the entire second half of the race, the Italian rider was unfortunately forced to retire during the penultimate lap due to a technical problem regarding the fuel line.

Race 2 – conditions were similar for the second race. Carlos made another strong start, positioning himself sixth through the first turns. Lapping with a much faster pace than in race one, the Ducati Alstare rider was able to hold fifth position from mid-race right up until the penultimate lap when Davies, at an advantage as far as top speed is concerned, was able to sneak past along the straightway. Carlos crossed the line in final sixth position, a demonstration of improvement both in terms of his physical condition and regarding the chassis. Ayrton also got away well, fighting with Cluzel through the first laps and lying tenth by mid-race. In the final stages he was able to make up another two places to close the race in eighth position.

Carlos Checa: "In race 1 I was able to keep pace with those ahead of me for the first six or seven laps. From mid-race on I started to gradually lose some grip and that, combined with a tired left shoulder in the final stages, unfortunately prevented me from maintaining seventh position to the line. We made small changes before race 2 and as a result the bike was much easier to ride, especially when it came to changing direction. It was the first time I was able to maintain a good pace for the entire race and I'm very happy with the result. I want to thank my entire team that has worked so hard every weekend up until now, I appreciate all that they are doing – this sixth position motivates us to continue to improve in the next races."
EDELWEISS OFFERS NEW and AFFORDABLE MOTORCYCLE TOUR ALONG THE DOLOMITES WITH CHALLENGING ROADS, OVERWHELMING MOUNTAIN SCENERY AND ITALIAN CUISINE AT ITS FINEST.
The Dolomites are a must for a passionate biker – come with us on an unforgettable motorcycle tour. The countryside is dominated by mountains, rivers, and gorge-like valleys, which have just space enough for a road and railroad tracks; but there are also bigger towns like Bolzano, where our base hotel is located.

Thinking about Italian culture you will notice quite a big difference from what you may expect; building style, cultures, languages, bilingual road signs and special foods show that varied peoples and ideas peacefully co-exist here. The Sella Ronda is a very good warm-up for the following days and our rides to Penserjoch, Jaufenpass and Timmelsjoch.

Eight more passes are on our schedule for the next day and we will have the opportunity to stop in the nice little town of Cortina d'Ampezzo, well known from the Olympics in 1956. Now it's time to make a decision: go to Venice for sightseeing or collect 10 more passes? Tough call! The last riding day leads us south to the wonderful Lake Garda, with swimming and riding at its best.
Find Out More
THROUGH THE ALPINE WONDERLAND OF AUSTRIA AND SOUTHERN GERMANY – THE ALPS AND LAKES MOTORCYCLE TOUR!
The Alps and Lakes motorcycle tour takes you through a beautiful part of European motorcycle paradise; the Alps. The contrast between the beautiful lakes in southern Germany and Austria and the towering mountains that reach up to more than 10,000 ft is nothing less than breathtaking.
This area is the famous background for the movie "Sound of Music". This vacation offers a little bit of everything: beautiful and relaxing rides through the valleys; some mountain roads and passes; and great vistas and sights, including King Ludwig's castle, Herrenchiemsee, and the historic city of Salzburg. The tour consists of five riding days, one of them is a rest day – which means that you stay two nights at the same hotel.

This is a great opportunity to explore a little bit more, ride around the countryside, walk through town, meet the locals and sample some of the local food. The tour will take you through Germany and Austria, and on the rest day you can even add Italy to your list if you are so inclined.
Find Out More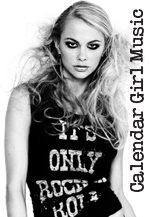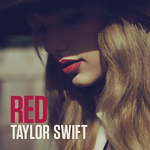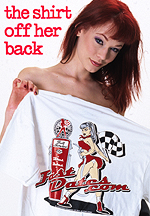 Order the Official
FastDates.com &
LA Calendar Bike Show
T-Shirts!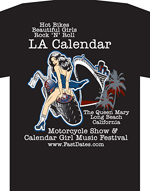 ---
Google Ad