Leticia Needs Your Help!
Normally we're not the ones to post sexy gratuitous photos of beautiful half naked girls on FastDates.com. Hell no! Those perverts at Cycle Snooze do that all the time and we have more pride than those geeks, plus a sense of what's really news worthy and what you, the concerned Pit Lane News readers really want to see. Still, we just just couldn't ignore a charitable request from sweetheart Leticia Cline, a hard working model who just also happens to be the girlfriend of AMA Superbike Champion and Daytona race winner Ben Spies.
It seems Ben is a little depressed this past week now that he has no more big titles and races to win here in America. But being the wonderful girl friend that Leticia is, she figures it might really cheer Ben up if she wins the next Maxim Magazine Hometown Hotties Contest just for him. And joins the coveted list of other FastDates.com Calendar Kittens including Chandi Mason and Joanna Krupa who have also made it to Hottie Heaven. We'll let Leticia tell you more about how to vote for her online and make the Hot Pits even hotter at the AMA Nationals!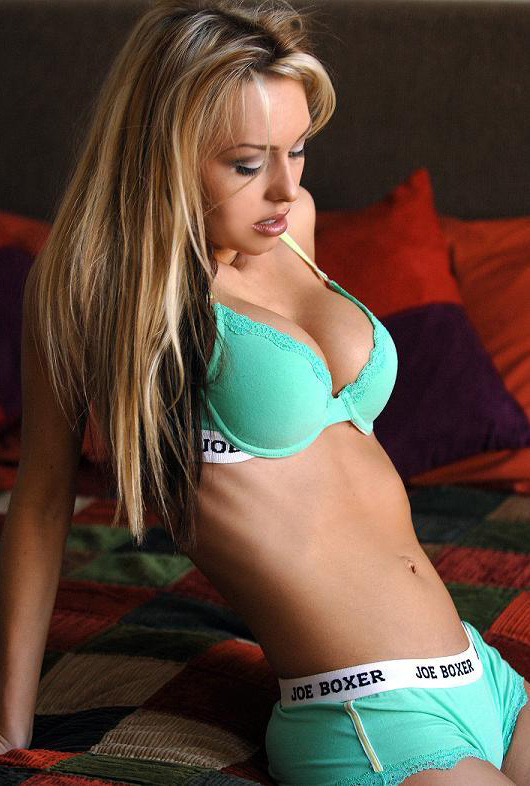 "Hey guys, it's that time again for Maxim's Hometown Hotties and I need your help! I have entered this contest the last two years and really want to make it. Below is the link and all the info about the contest. I'm only up for one week so please get your votes in and vote everyday. You need to vote for 10 girls on MaximOnline.com and can only do it once daily. Tell your friends and thanks so much again for all of your help!" Help a starving model who can't afford clothes... Vote Here Now!!!!

xoxox, Leticia Cline
MySpace/LeticiaCline
---
Ah yes, the good old days when Men were Men and Superbikes had twin shcks and only made 80 horsepower! Former World GP Champion Jim Redman with his 1972 CR 750 Honda roadrace bike will be at Thumdersprint in England on May 12th. Details at right.
---
2007 SBK CORONA EXTRA SUPERBIKE WORLD CHAMPIONSHIP
FGSPORT TEST - VALENCIA - 17th, 18th and 19th MARCH
PREVIEW: World Superbike Tests at Valencia
OFFICIAL TEST SET TO PROVIDE USEFUL INFO FOR ALL TEAMS
Rome, Thursday 15th March 2007 - All but one of the main championship hopefuls will be in attendance for the new traditional start to the European-based sector of the World Superbike Championship season - the Valencia FGSport tests. This year the Superstock classes, Superstock 1000 FIM Cup and the Superstock 600 European Championship, will monopolise the track on the first day of testing (17th March). World Superbike and World Supersport teams will then share track time on the two subsequent days, 18th and 19th March.
BAYLISS AND BIAGGI HEAD UP CLASSY ENTRY IN THE TOP DIVISION
With 20 riders scheduled to test their Superbike machines at Valencia, the Superbike sessions should be busy on both days. In terms of predicting who will set the fastest lap times come the final session on Monday 19th, two famous racing names will surely be in the running - 2001 and 2006 World Champion Troy Bayliss (Ducati Xerox) and instant SBK hit Max Biaggi (Alstare Suzuki Corona Extra). Each rider has vied with James Toseland (Hannspree Ten Kate Honda) for race wins in the first few outings of the year, but with Toseland and his team-mate Robby Rolfo missing from this test for logistical reasons, there are still plenty of big targets to aim for.
Bayliss will be teamed up as usual with his ever-improving team-mate Lorenzo Lanzi, while Biaggi's team-mate on the all-new GSX-R1000, Yukio Kagayama is hoping to be fit to test at Valencia, after a big crash in qualifying at the Phillip Island race. The 2006-spec Suzuki Germany GSX-R1000 of Max Neukirchner will also be going for another giant-killing performance, while the similar spec machine of Superstock champ Alessandro Polita (Celani Suzuki) will power him back into the European season in his rookie SBK campaign.
After much early promise from the all-new Yamaha R1 machines of Noriyuki Haga (Yamaha Motor Italia) and Troy Corser (Yamaha Motor Italia) podiums have proved difficult but not impossible to achieve, and thus the latest Valencia tests is of great importance for the top Yamaha team. Shinichi Nakatomi (Yamaha Team YZF) is also set to be in attendance at Valencia, as is privateer Jiri Drazdak (Yamaha Jr. Pro SBK Racing).
Fonsi Nieto (PSG-1 Kawasaki Corse) will be on his native Spanish soil at Valencia, while his team-mate Regis Laconi (PSG-1 Kawasaki Corse) will be looking to find a more repeatable machine set-up with which to enter the next two rounds at Donington and Valencia.
The privateer Honda teams have been waiting for the European season to come back around, to enable them to make tests with their full-spec 2007 engine and chassis set-ups. The Valencia tests will be the perfect opportunity for such shakedowns before points are at stake again. For Steve Martin and Michel Fabrizio (both DFX Corse Honda), and Karl Muggeridge and Josh Brookes (Alto Evolution Honda), the first few races were tough challenges, but each rider has already scored points. They will be expectant in this first European test since the Aussie round, especially as round three at Donington will be a new SBK challenge for most of the Honda riders.
Multiple SBK race winner Ruben Xaus (Team Sterilgarda) has already tested to great effect at Valencia this year and with even more track time on his year-old spec factory Ducati, he has already shown flashes of his old brilliance in race situations. In a slightly reduced season for Ducati privateers thus far, Team Pedercini rider Dean Ellison and Caracchi Ducati SC rider Jakub Smrz have had their work cut out, but on a 999F05 Smrz has made a strong early impact on the SBK midfield. The LBR Racing Team MV Agusta of Austrian Christian Zaiser will also be in attendance at Valencia, as he attempts to score the first SBK points for the classic Italian marque.
SUPERSPORT WORLD CHAMPIONSHIP A stunning start to the 2007 WSS season has seen two different race winners on two different makes of machine, and some old faces reappear in the championship top six.
Race one winner Kenan Sofuoglu (Hannspree Ten Kate Honda) will not be at Valencia, nor will his team-mate and double world champ Sebastien Charpentier, but second place overall rider, Fabien Foret (GIL Kawasaki) is looking forward to even more upgrades to his all-new bike. Foret and his experienced team-mate Pere Riba have been fast from the outset, pushing the best Honda and Yamaha riders hard, hard enough for Foret to take an unexpected win at Phillip Island.
Third in the series so far, Katsuaki Fujiwara (Althea Honda) is a returning hero of yesteryear, who has shown he is not a spent force in 2007. Top Yamaha rider to date is Kevin Curtain (Yamaha SSP Racing in fourth), but he is still looking for his first win of 2007, after experiencing problems with tyre choices. His team-mate Broc Parkes was third at home in Australia, but is only 7th overall after a round one no finish. A full 29 WSS riders are down to test at Valencia, with five different manufacturers represented.
SUPERSTOCK 1000 FIM CUP With most of the top competitors from the 2006 season moving onwards to other classes, the 'big' Superstock class is fairly wide open once more and more so than ever because of the appearance of the new 1098cc Ducati twin. Didier Vankeymeulen (TTSL-MGM Racing) is one returning former champion, but other big names are 2006 season 600 Superstock champion Xavier Simeon, Claudio Corti, Brendan Roberts, Ayrton Badovini, and Niccolo Canepa.
SUPERSTOCK 600 EUROPEAN CHAMPIONSHIP The middleweight Superstock series, for international novice riders between the ages of 15 and 20, has been a big hit since its inception two years ago, and has already pushed young talent up through the ranks into the bigger classes. A relatively contracted testing grid at Valencia (despite a more than healthy overall entry for the race season proper) still features a veritable array of would-be champions.
Troy Baylis Tops Windy 3-day Superbike Testing at Valencia
Shatters Lap Record by 1-Second with Antique Ducati 999F!
Will Bolonga be Offering This Bike As Their Next Classic?
Valencia (Spain), 17-19th March - Troy Bayliss was the front-runner for the factory Ducati Xerox Team in the first of two days testing for the World Superbike Championship regulars, excluding Honda Ten Kate, at Valencia. In glorious sunshine, the Australian rider was fastest throughout the day, recording his best lap of 1m34.482s in the cooler morning session. Team-mate Lorenzo Lanzi was second-quickest in the morning, but had a crash in the afternoon and dropped a place as Troy Corser (Yamaha) moved up to split the two Ducatis.
"I did a lot of laps today in the two sessions" declared Troy, "and this morning we did really good on the race tyre and I was quite happy. This afternoon it was quite windy and the track wasn't in such a good condition but we did a long-run anyway. The performance was better than the race last year but we weren't completely happy with it. We'll test a couple more tyres tomorrow to get a better idea, play with the setting a bit but overall the bike is working well. I did a 33m7s here last year and maybe I can go better than that tomorrow morning. We'll have to wait and see but for the moment everything's going well and it's a nice little freshen-up for Donington.""
"I set the third quickest time of the day, and the fourth in the afternoon" commented Lorenzo. "It's not bad but to be honest I expected a bit more seeing as I had been really quick here in November. I'm still some way off those times I set then but today we tried a lot of different solutions. I had a crash at the hairpin turn 2, but it had no serious consequences. In the afternoon there was a lot of wind and we only began to lap well again towards the end of the session. Valencia is always the same, early in the afternoon the track is always a disaster!"
DAY 1 TIMES: 1. Bayliss (Ducati Xerox) 1m34.482s; 2. Corser (Yamaha) 1m34.895s; 3. Lanzi (Ducati Xerox) 1m35.128s; 4. Biaggi (Suzuki) 1m35.203s; 5. Haga (Yamaha) 1m35.593s; 6. Nieto (Kawasaki) 1m35.607s; 7. Xaus (Ducati) 1m35.627s; 8. Polita (Suzuki) 1m35.769s; 9. Kagayama (Suzuki) 1m35.785s; 10. Laconi (Kawasaki) 1m35.785s.
Day 3 Bayliss Defies Howling Winds to Set Fastest Lap
Monday March 19th - Troy Bayliss (Ducati Xerox) continued on his strong form from day one to set a remarkable 1'34.102 lap in the very last session, beating the official track best handsomely, using qualifying tyres. Second fastest overall was rapid local Ruben Xaus (Sterilgarda Berik) who took his 2006 factory machine to a 1'34.565. A dominant test for the Ducati riders in general put Lorenzo Lanzi (Ducati Xerox) third, on the second 2007 factory machine.
Max Biaggi (Alstare Suzuki Corona Extra) was the fastest rider of a four-cylinder machine on show at these tests, also setting his best lap in the final session, despite the changeable but generally strong winds. Troy Corser (Yamaha Motor Italia) was the top Yamaha rider, and the 2005 champion worked through a massive amount of material and alternate machine setting on his way to fifth fastest time. He was followed in the final analysis of the times by his team-mate Noriyuki Haga, although the Japanese star was not entirely satisfied with the way his test sessions went, falling twice in the morning session today.
Fonsi Nieto (PSG-1 Kawasaki Corse) and his team-mate Regis Laconi (PSG-1 Kawasaki Corse) found the winds on the second day a particular handicap to their forward progress and thus Nieto was only 7th at his home track and Laconi an eventual tenth. Privateer riders Karl Muggeridge (Alto Evolution Honda) and Max Neukirchner (Suzuki Germany) went into the top ten, finishing eighth and ninth respectively.
WSBK (Pirelli DIABLO SUPERBIKE, slick 16.5")
Bayliss Ducati Xerox 1'34.102
Xaus Team Sterilgarda 1'34.565
Lanzi Ducati Xerox 1'34.584
Biaggi Suzuki Alstare 1'34.708
Corser Yamaha Motor Italia 1'34.851
Haga Yamaha Motor Italia 1'35.029
Nieto Kawasaki PSG-1 1'35.410
Muggeridge Alto Evolution Honda 1'35.470
Neukirchner Suzuki Germany 1'35.532
Laconi Kawasaki PSG-1 1'35.639
Race '06: best lap 1'35.37
Superpole: 1'34.9
WORLD SUPERSPORT
Despite strong winds which affected most of the action on the final day of testing at Valencia, Kevin Curtain (Yamaha SSP Racing) and Massimo Roccoli (Yamaha Team Italia) managed to edge out Fabien Foret (GIL Kawasaki) from the top of the timesheets. Curtain set the best lap with a 1'37.126. Katsuaki Fujiwara (Althea Honda) was the top Honda runner over a single lap, while a good day for the Yamaha entrants was completed by Broc Parkes (Yamaha SSP Racing) and Davide Salom (Yamaha Spain); fifth and sixth respectively. Parkes completed 118 laps, more than any other rider. Twenty-five riders in total set test times at Valencia, with Vesa Kallio (Pioneer Hoegee Suzuki) the fastest Suzuki rider on show, in ninth.
WSupersport 600cc (Pirelli DIABLO SUPERCORSA, 17")
Curtain Yamaha Motor Germany 1'37.126
Roccoli Yamaha Team Italia 1'37.498
Foret Kawasaki Gil Motorsport 1'37.556
Fujiwara Althea Honda Team 1'37.590
Parkes Yamaha Motor Germany 1'37.635
Race '06: Best lap 1'38.664
Pole '06: 1'36.913
DONINGTON NEXT WORLD SUPERBIKE ROUND
The next points scoring opportunity for the SBK and WSS rider, and the first for the Superstock riders, comes at the classically flowing Donington Park circuit, with raceday on April 1.
---
Reigning AMA Superbike Champ Ben Spies won at Daytona with the all new GSXR1000.

2007 AMA SuperbikeChampionship, Daytona Round 1 of 12
2007 AMA Superbike preview: Yoshimura Suzuki prepares for a Return Engagement
Ben Spies Wins the 2007 AMA Superbike Daytona Season Opener
By Jim Gianatsis
Staurday March 8, 2007 - Defending AMA Superbike Champion Ben Spies aboard the all new 2007 Yoshimura Suzuki GSX-R1000 started off the 2007 AMA Superbike Championship in grand style with his win of the Superbike season opener on Saturday. Historically once the most important motorcycle races in America, if the not the world, the real Daytona 200 Miler has now been relegated to a 15-lap side show of the makeshift 3.56 mile infield road course incorporating partial banking sections because of track and tire safety issues associated with running on the high speed banking with its unsympathetic concrete walls.
Tire issues continued to plague the race despite the reduced laps, forcing early leader and race win contender Eric Bostrom to bring his highly competitive Yamaha R1 into pits on lap 12 for a new front tire. It is estimated thay only 5,000 enthusaiasts attended this year's Superbike race, continuing the downward spiral to the event's lowest attendance numbers ever, in comparrison to some 500,000 motorcycle enthusiasts being just outside the track in Daytona for annual Bike Week. More Here
---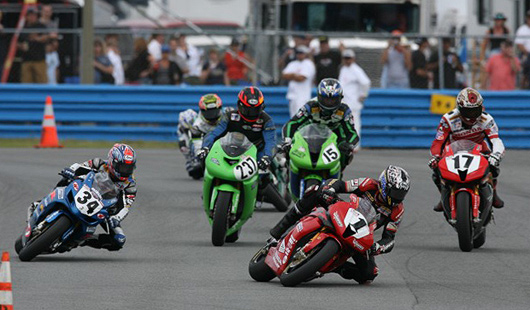 Jake Zemke (10 leads the opening laps ahead of DuHamel (17), Michael Barnes (34), John Ashemead 9237) and eventual winner Steve Rapp (15).

American Honda's Extreme Daytona Embarassment
Privateers Win the Daytona 600c Extreme 200 Miller
Daytona International Speedway, March 10th - If you are a regular reader here in Pit Lane News, you know we don't report on the AMA National 600cc Formula Extreme Class because it was created as a benefit for American Honda when they couldn't win in the Superbike Class. We were equally vocal over our displeasure when the once prestigious Superbike 200 Miler at Daytona was changed to the 600cc Extreme class because of tire safety concerns on the banking.
Well you can imagine our pleasure and American Honda's embarrassment at this years race when all 3 of their team bikes in the hands of Miguel DuHamel, Jake Zemke and Josh Hayes sputtered to a halt while leading the race with suspected fuel pump failure. The race win was they handed to the privateer Kawasaki Attack team of veteran racer Steve Rapp (at right) in first followed by teammate Ben Attard.

Honda had reserved a 6-page color inside front cover ad spread in cycle news the day after to herald their expected Daytona wins, but instead they to run a "Spring Into Action" discount CBR1000RR ad to blow out their slowing selling superbikes.

In an effort to hide their embarassment, Honda did not issue their normal press relase coverage of the races, a rerarson why the bikes quit running, and there was no mention of the race on their press website.
---
the best damn thing
Its been a long 3 year wait, but sexy hot punk pop rock skater princess Avril Lavigne finally has a new CD album hitting the stores next month. Its called the best damn thing and we're sure it is, based on the early radio release first single called "Girlfriend" from the album.

For our special FastDates.com Fans you can order the best damn thing right now at a super special price of just $12.99 which is a $5.99 discount (32%) off the list price.

Just click on the CD cover at left and it will be the best damn thing you've done all day! Damn Straight.
---
There's more! Go to Pit Lane News NEXT PAGE

Hot Calendar Girl and Bike News! Go to: Fast Dates • Calendar Girls • Iron & Lace





BikerKiss.com - the largest biker personals site!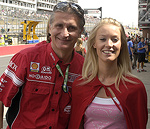 Paolo Ciabatti Joins SBK World Superbike
Rome, Monday 19th March 2007 - FGSport is pleased to announce that with effect from April 2 2007, Paolo Ciabatti will assume the role of "SBK Project Leader".

Previously for 10 years, Paolo was the marketing director of the factory Ducati Corse Superbike team. Paolo Ciabatti will now be responsible for the management of the Superbike World Championship, and in this function will report directly to the CEO of FGSport, Paolo Flammini.
In welcoming Paolo Ciabatti aboard, Paolo Flammini stated:
"We are all very enthusiastic about the arrival in our company of such a highly respected and experienced person in the field of motorsport, and also a person with whom everyone in FGSport has always had good relations . I wish Paolo all the best in his new future with us."
Paolo Ciabatti added: "I am grateful to Maurizio and Paolo Flammini for the confidence that they have shown in making this agreement with me and I am very enthusiastic about this new adventure with FGSport. I have arrived in FGSport at a magical time, with the championship on the up, and I will put all my experience, gained in the last ten years, at the disposal of the championship to help it become even more successful."
Iron & Lace Calendar Builder Mercury Customs Designs Graphics for Roberts MotoGP Team
March 23, 2007 Irvine, CA - Mercury Customs extends its graphics influence in the motorcycle field by designing the black and red livery for MotoGP Team Roberts. Joe Takai, noted motorcycle designer and custom builder, has designed the new graphics package - on track this weekend at the 2nd round of the MotoGP World Championship in Jerez, Spain.
The recent American influence and involvement in MotoGP inspired the ultimate counter-culture themed graphics. In stark contrast to the often polished, smooth, high gloss MotoGP look, this design says rebel, upstart, nonconformist, and maverick. Kenny Roberts Jr. and Team Roberts took the graphic treatment to a new level when he set the pace in the opening free practice in Jerez.
Mercury Customs delivers on its mission to provide cutting edge motorcycles, designs and products ranging from the v-twin market to sportbikes for design and advanced technologies.
Mercury Customs Motorcycles, Inc. is a leading motorcycle design, fabrication and innovation company featured in the 2008 Iron & Lace Calendar and magazines such as: Robb Report, Hot Bike, Stuff Magazine, Chopper Build, IronWorks.
Mercury Customs creator Joe Takai will also be conducting free Calendar Bike Building Seminars at the 2007 LA Calendar Motorcycle Show this July.
Mercury Customs delivers a wide range of products spanning full custom motorcycles, motorcycle customization in the sportbike and v-twin marketplace, advanced lighting technologies, and is also the developer of ProWire; the first compact, customizable wiring module for motorcycles. For more informations visit MercuryCustoms.com
England's Big
Thundersprint Bike Show
Saturday 12 May
Sponsored by AGV Clothing
This year's Thundersprint promises a whole weekend of biking entertainment. The fun starts on Saturday 12 May at the Thundersprint Bike Show, sponsored by AGV clothing. The new for 2007 show will be held at Winnington Park Rugby Club, just two miles from Northwich Town Centre.
Over 100 stunning classic and modern bikes will be on display taking in everything from exotic custom machines to classic road racers.
The Saturday Bike Show is aimed directly at road riding motorcyclists and there will be a wide range of displays offering expert advice and demonstrations.
The Thundersprint Bike Show's sponsor, AGV clothing, will be on hand to talk you through the intricacies of leather and textile clothing and next to them will be The Thundersprint's title sponsor, eBike, who will provide advice on every aspect of motorcycle insurance.
Arai will be holding free tuition sessions on helmet safety throughout the day and Hearing Resolutions will explain the pros and cons of wearing hearing protection. Fletchers Solicitors will talk you through biking law in a straightforward way and BikeSafe will be running their excellent seminars throughout the day.
Uniquely for any show, none of the exhibitors will be selling anything. Everyone will be there to provide expert, unbiased advice to help riders enjoy motorcycling safely.
BIKE magazine and the BMF will be on hand to give all the inside gossip on the biking world.
There will also be test rides available from BMW, Ducati and Harley Davidson with the opportunity to ride their latest machines in the beautiful Cheshire countryside.
During the afternoon, many Thundersprint star riders will be visiting the show including six times World Champion, Jim Redman, British Superbike Champion Ryuichi Kiyonari, along with his team mate Jonathan Rea, and American Champion Natalie Jackson.
Good food and drink will be on sale throughout the day, courtesy of Winnington Park Rugby Club and in the evening there will be free entertainment in the clubhouse.
Admission, and parking, to the Thundersprint Bike Show is completely free of charge. The show opens at 10am and goes on all day. For more information visit www.thundersprint.com or 'phone the Thundersprint event hotline on 01928 740 498 between 9am and 9pm

Click to Listen & Buy It Now
What's Hot!
Kari Kimmel
Incredible new singer/song writer
featured on top TV and Movie sound tracks will be performing music from her awesome new CD live at our upcoming LA Calendar Motorcycle Show July 14-15th!
Max Biaggi Living
in Las Angeles and riding SuperMoto
Strange as it may seem, Italy's former MotoGP star and now World Superbike race winner with the Alstare Corona Suzuki Team, Max Biaggi has moved to Los Angeles and has been living here for nearly a year. His home is on a mountain top in the Saddle Peak area of the Santa Monica Mountains, just above Santa Monica and Malibu on the Pacific Ocean, right at the mountain top intersection of our prime sportbike riding roads of Stunt and Piuma.
We wouldn't know that Max was living here because he does not own or ride a streetbike, only a motorscooter for quick trips to the market. The only place that anyone has really seen or spoken to Max is at the LaGrange SuperMoto track about 90 minutes away towards Riverside. Max has been racing a Suzuki RM450 Supermoto bike there regualrly during the week since last August to keep in shape for roadracing. And as other SuperMoto riders have observed and spoken with him, they say he is incredibly fast and smooth.
It seems very interesting that one of the world's top roadracing stars lives so far away from his home country in Italy, and Europe where the majoity of World Superbike races and testing takes place. Airline flights to Europe and Australia are 10-12 hours.
And Max lives right on the some of the best sportbike riding roads in the world, but he doesn't ride streetbikes, and says he won't because "It's just too dangerous."
---

NEW! FastDates.com
Cell Phone Wallpapers!
Pirelli's $10 Million Action Car Chase Web Film with Uma Thurman
What do you do when you are the world's largest tire company with Billion dollars to spend on advertising? Sponsor the SBK World Superbike Championship. Produce the world''s most expensive nude Pirelli PinUp Calendar featuring famous Hollywood starlets and then don't let anyone buy it. How about make an action bhort website movie for $10 million dollars staring Kill Bill actress Uma Thurmond?
www.pirellifilm.com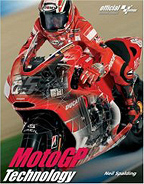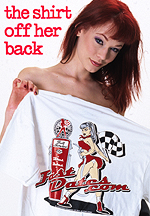 Steve Martin Unexpectedly Left Without A Ride for Remainder of the WSBK Season
Steve Martin was today unexpectedly informed that his ride with the DFX Honda World Superbike team was no longer available, due to lack of finances for the Italian squad.
Just days before being due to leave his home in Switzerland for the next round of the championship at Donington in the UK, the vastly experienced Aussie rider was clearly disappointed and bemused by the news, commenting, "I'm absolutely gutted. Not just for me but also my whole bike crew.
"Just before the start of the season I was reassured by DFX that they definitely had sufficient money to run both me and Fabrizio for the whole year, and on that basis I decided to continue with the team, despite still having other options of rides at that time. So to now be told, just two races into the season, that the team doesn't actually have enough budget is unbelievable and puts me in a position that could have been avoided.
"It's also so disappointing after how much progress we've made with the bike during testing over the off-season, to now not be able to progress with that and turn it into some good results.
"But most of all I'm a racer and just want to race, as I know I'm as capable and competitive as ever to run with the front of the field.
"I've obviously spent the day on the phone talking to everyone to try and secure funding or avenues for another ride, but as expected, so early into the season is not the time of the year to be trying to find either of those."
The DFX team will continue to run with team-mate Fabrizio in the 2007 Superbike World Championship as he is a Honda Europe rider, and therefore financed from that source.
Steve will still be at Donington for the third round of the championship on 30/31 March - 1 April, and plans to remain in Europe for the remainder of the racing season, rather than return to his native Australia, in order to try and secure sponsorship or an alternative place on the World Superbike grid.
For further information, news or images, please visit www.stevemartin99.com or email info@stevemartin99.com