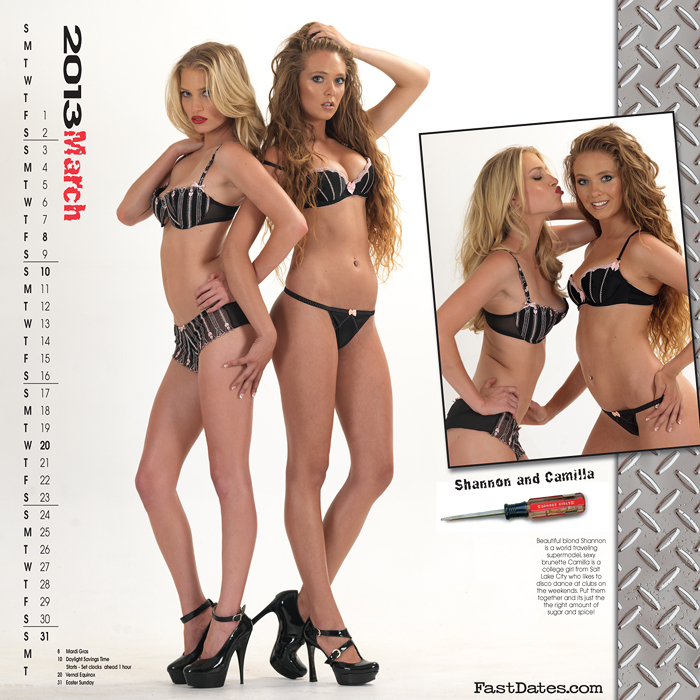 Calendar Kitten & Garage Girls News March - April 2013
...and Last Month's Garage Girls News is HERE
This Month in the 2013 Garage Girls Calendar...
Hot and sexy Calendar Kittens Shannon Baucom and Camilla Chiniquy are ready to get frisky this month!
Order the Garage Girls Calendars HERE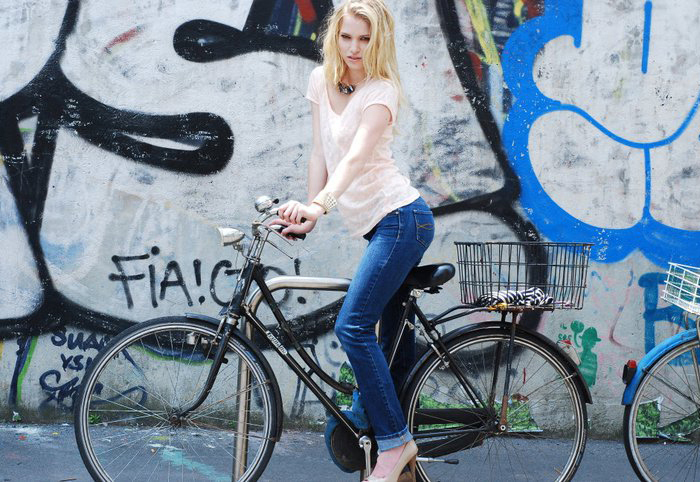 Above, Shannon is a much in demand supermodel, both in America and Europe. Here she shows she's also a biker at heart!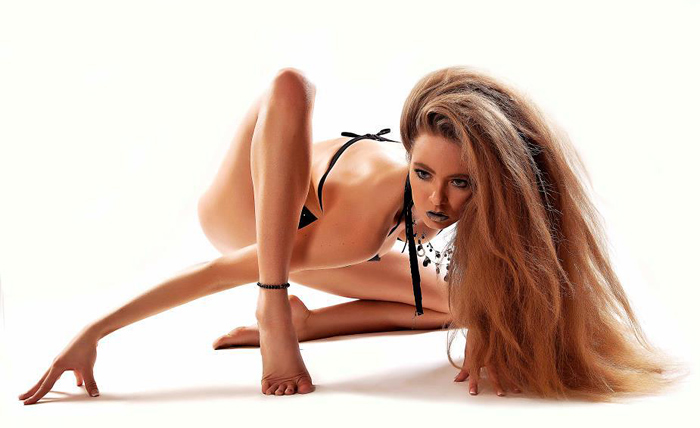 Above, Camilla is a college student at the University of Utah, who is also a professional GoGo Dancer and model.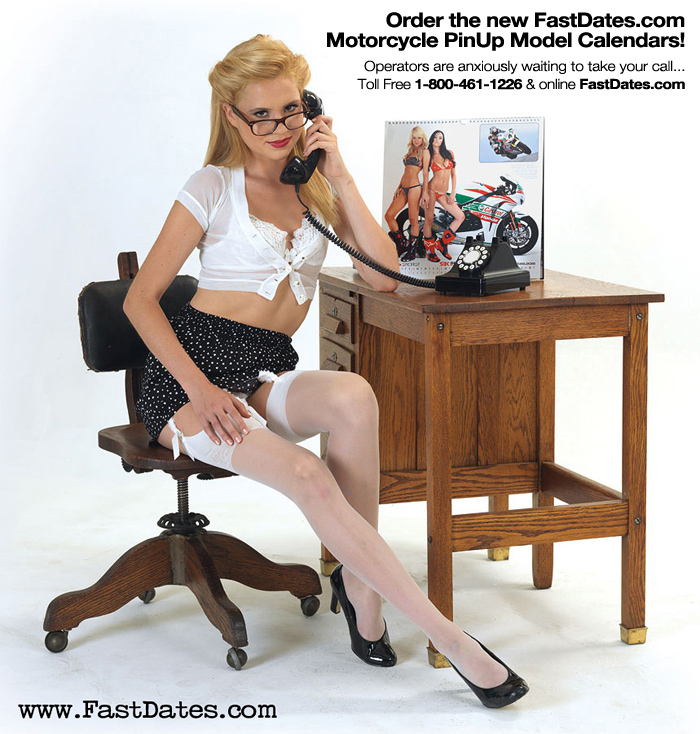 Meet FastDates.com Webite cover model Halle who wants to remind you it time to order your new 2013 Calendars.
Weekdays 8am - 5pm Pacific Cost Time phone Van Leuween Distributing at 1-800-461-1226 or ORDER ONLINE HERE.


Order the 2013 Garage Girls Calendar now, and see your favorite Calendar Kittens in revealing pictorials in Members Corner.
FastDates.com Calendar Kitten Stickers
You'll immediately recognize our new FastDates.com Calendar Kitten Stickers as a compliation of the pictures of Shannon and Camilla featured in the 2013 Garage Girs Calendar. Drawn for us by famed adult porn cartoonest Amy Mathews, these hot new Calendar Kitten Stickers are a must-have for your bike, car, toolbox and refridgerator!

FastDates.com Calendar Kitten Stickers on Heavy Duty Die-Cut White Vinyl with peel and place adheasive backing.
We didn't want no whimpy stickers on our bike that fade or blow off at the power car wash. These will make your day.
Size each 3"wide x 6" high, choose the Tease Kitten or Flag Kitten, or both.
Just $5 each, plus $3 S&H USA per design.
Here's a look at some more of Amy Mathew's work. Visit her Website, Blogspot and Facebook pages to see a lot more.
www.CartoonPink.com / http://cartoonpink.blogspot.com
---
Calendar Kittens wear Victoria's Secret...or nothing at all!
You'll find all our FastDates.com Calandar Kittesn wearing sexy Lingerie and Swimwear from Victoria's Secret.
Here's a look at some of their hottest models and suits for the 2013 season.
---
This girl cranks our tractor!
Here's one of the hottest Garage Girls ever in this new music video from Dustin Lynch - She Cranks My Tractor.
The model is Cassi Colvin, 26 from Allen, Texas, now living in Nashville. Cassi participated in Series 13 of TV's Big Brother.
"I absolutely love coming from Texas and everything that goes with it, " says CassiDon't get me wrong, I wasn't raised as some country bumpkin in a little town no one knows of, but I would love to retire in that fashion! At home, I camp, fish, and as of recently, even hunt a little bit. l love riding four wheelers and being outside in the heat. Anything that involves wearing a bandana, jeans, boots, and no makeup appeals to me. One other little hobby of mine that most find crazy is that I really enjoy mowing the yard and trimming hedges. I'm lookin' for some property out in the east Texas Hill Country, and I would be tickled to ride around on my tractor and raise cattle! While I'm doing that, my husband can prepare the meals and raise the kiddos! Dreams come true."
---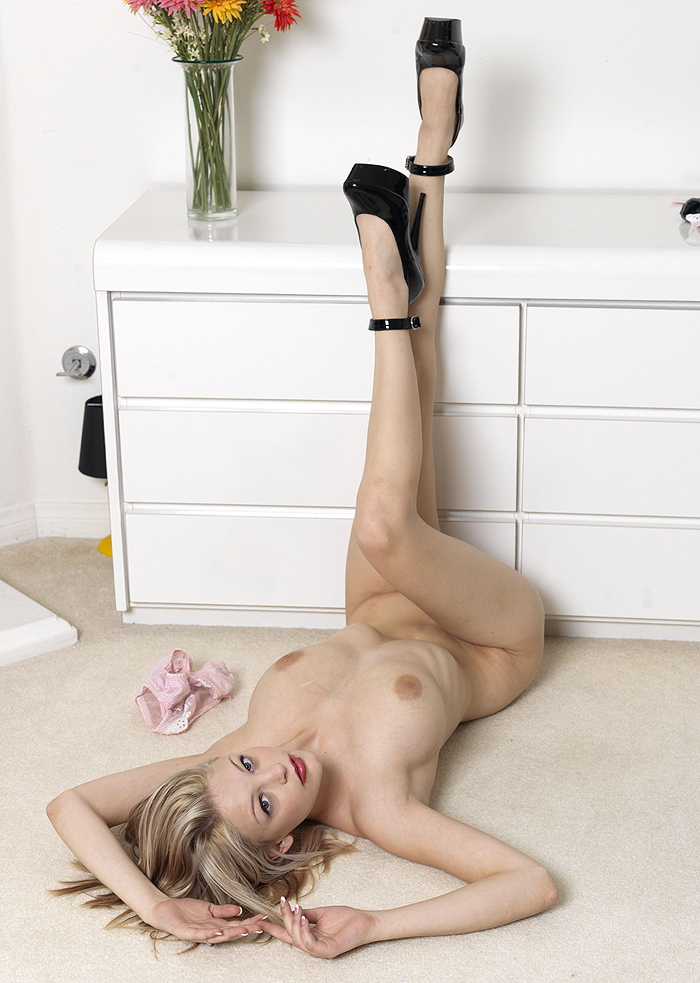 Bree Daniels
We hope that FastDates.com Calendat Kitten, Hustler Cover model and Barley Legal video starlet Bree Daniels rocks your world as much as she does ours! That's why will find her back again in this month's Garage Girls Calendar, in some exclusive shoots and a steamy video foour Members Corner, and featured in some pretty steamy movies on our affiliate's X-Art.com website.


You'll find revealing pictorials of the sexiest Calendar Kittens in Members Corner
Order the Fast Dates Calendars • Calendar Screensavers in Members Corner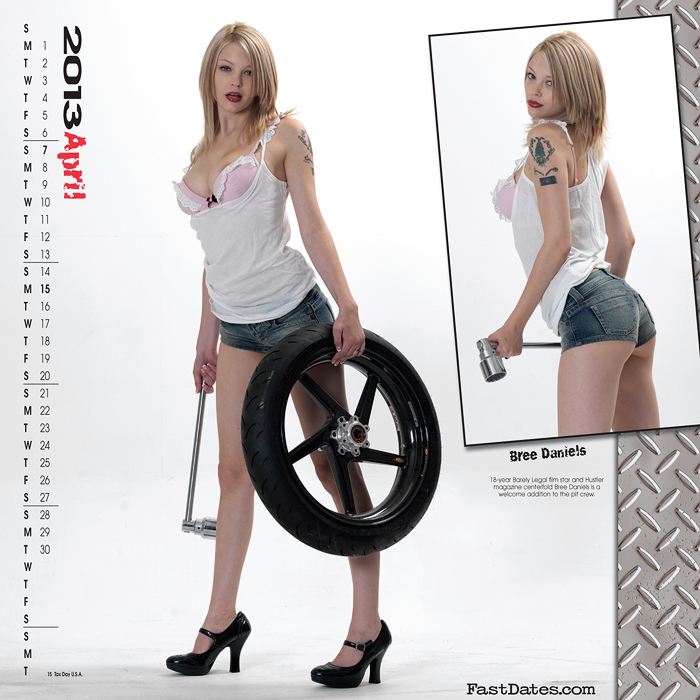 This Month in the 2013 Garage Girls Calendar...
Calendar Kitten Bree Daniels enjoys enjoys shooting for adult magazines and videos websites. She dates guys in her personal life, but only does girls when it comes to getting down to work.
.
Order the latest Garage Girls Calendars now, and see our Kittens very revealing sexy pictorials in Members Corner.
---
More Calendar Girl News

Visit Members Corner for very sexy Calendar Kitten pictorials....


Click for a Free Met Art Sample Model Gallery Updated Each Day!





Some of our Calendar Kittens can also at Playboy's website...