The stars came out at Donnington! In a nice touch to celebrate its return to World Superbike, Donnington Park invited many top past World Superbike stars to attend the weekend. From left to right: Frankie Chili, John Reynolds, Neil Hodgson, Rob Phillis, Fabrizio Pirovano, Peter Goddard, Fred Merkel, Aaron Slight & Piergiorgio
Bontempi.
Click for the FAT Donnington Stars Screensaver
Terry Rymer was also there but turned up to late to do the parade lap and missed the photoshoot. Jamie Whitam was also there but not riding. One noticable absentee was Mr personality Carl Fogarty. Bearing in mind Foggy is Mr Superbike to the Brits you'd have thought he would show up, especially as it's almost on his doorstep and some of the others flew half way round the world to be there. No word on why though.
Above: Race Two winner Haga (middle) looking simply fabulous, California transplant Biaggi (right) shows his LA cool, Monaco transpalnt Corser (right) is very debonaire.
Former Champ and Homeboy Toseland won Race One, DNF'ed Race Two , but still lead's the Championship.

2007 SBK World Superbike Championship, Donnington Round 3 of 13
The Championship is Thrown Wide open
Toseland and Haga Take Wins at Donnington WSB Reunion
Bayliss Crashes out and is Hospitalized with hand Injury
By Andy Rixon and Friends
Donington Park, GB, Subdat 31st March 2007 -James Toseland (Hannspree Ten Kate Honda) scored the first race win after race leader and Superpole winner Troy Bayliss (Ducati Xerox) crashed out at Coppice, injuring his right little finger badly enough to require immediate surgery. Bayliss still took a new lap record of 1'31.575, on lap four of Race One, and that lap record survived in Race Two. In the second race of an incident-strewn day, Noriyuki Haga (Yamaha Motor Italia) won a thrilling last corner battle with Max Biaggi (Alstare Suzuki Corona Extra) after early leader Toseland's machine stopped on lap four.
Toseland still leads this year's Championship, however, 115 points to Biaggi's 110, with Haga third on 88, while the quickest rider, reigning Champion Troy Bayliss is left looking at a hard fight comeback season.
Troy Story Tops the Time Sheets in Friday Practice
Bayliss Sets New lap Record Despite the Cold
Donington Park, Friday 30 March 2007 - Troy Bayliss (Ducati Xerox) pocketed the new circuit best lap on an SBK weekend with a stunning 1'32.333, with possibly more to come if the weather conditions improve for day two of qualifying tomorrow. Troy Corser (Yamaha Motor Italia) also went under the previous best with his 1'32.817 lap time, but he fell towards the end of the session, without significant injury. The wet morning untimed session saw Corser fastest while in the afternoon a narrow dry line, around almost the entire circuit, allowed all riders to improve on their early marks. Both track and air temperatures failed to rise into double figures, with the air temperature only 8°C and the track 7°C.
Ruben Xaus (Sterilgarda Ducati) proved that he still has all the speed of his factory years on his year-old Ducati 999 machine, scoring third fastest lap of the session in tricky conditions. He was just ahead (by only 0.046 seconds) of current championship leader James Toseland (Hannspree Ten Kate Honda). Toseland's old Ducati team-mate Regis Laconi (PSG-1 Kawasaki Corse) was the quickest rider on a Kawasaki, and his inclusion in the day one top five put four different manufacturers into the top five places.
Karl Muggeridge (Alto Evolution Honda) has only recently recovered from a left ankle and foot injury but he still posted sixth fastest time on the opening day. Another rider who was involved in a race to be fit for Donington (Yukio Kagayama from the Alstare Suzuki Corona Extra Team) went seventh quickest before falling and having to visit the medical centre. He was finally declared unfit to ride after examination. His best time was just ahead of the final top ten riders, Noriyuki Haga (Yamaha Motor Italia), his team-mate Max Biaggi (who experienced clutch problems with his GSX-R near the end) and a fast rider in the wet morning session, Roberto Rolfo (Hannspree Ten Kate Honda).
WORLD SUPERSPORT - RIBA QUICKEST ON DRY SECOND DAY
On a dry but cold track surface Pere Riba (Gil Kawasaki Motorsport) secured pole position with a new track best of 1'34.066, despite a fast crash in the morning session. Simone Sanna (Racing Team Park Algar Honda) was second best rider on show, in the only dry 45-minute qualifying session, while championship leader Kenan Sofuoglu (Hannspree Ten Kate Honda) went third quickest. Last rider on the front row proved to be Pioneer Hoegee Suzuki pilot Barry Veneman, making for a very cosmopolitan top rank.
2006 WSS Monza race winner Yoann Tiberio (Stiggy Motorsports Honda) was fifth fastest, one place up on a rider on a 2006 machine, Lorenzo Alfonsi (Althea Honda) and two ahead of late crasher Fabien Foret (Gil Motorsport Kawasaki).
Corser falls in Superpole, starts from row two
Bayliss Shatters Another Record Again at Donnington Park
Saturday 31st March 2007 - Troy Bayliss (Ducati Xerox) made dramatic inroads into the best practice laps in the Superbike category at Donington and topped it off with the very best for last in what was a dramatic Superpole. His Superpole winning lap was a remarkable 1'30.370, beating even the previous best lap he set in final practice, shortly before Superpole. The Australian, who turned 38 yesterday, was seven tenths clear of second-placed Yamaha man, Noriyuki Haga.
"There seemed to be a lot of wind out there," recounted the top Aussie, "I didn't do the first section well and went a bit wide on the left down through Craner but tried to keep cool for the rest of the lap" declared Troy. "I was a little bit disappointed as I thought I could do a 29.9 because, although most of us are pretty even on the first two splits, I'm really strong on the last section of the track. That could come in handy tomorrow because it's a long hard race and that's a good place to pass up the inside. We tried a long-run this afternoon but times started dropping off after about thirteen laps, so we tested another tyre, the lap times were a bit slower but we're very confident for the race. It's looking good for us, hopefully there'll be some good weather and some good racing for everyone."
His only real rival to take the pre-race honours was Troy Corser (Yamaha Motor Italia) but Corser fell from his machine on turn one, blaming a gust of wind, and thus he now starts from the back of row two, in eighth place.
With Corser eventually out of the running for top honours, his team-mate Noriyuki Haga (Yamaha Motor Italia) salvaged a superb second place in Superpole, with a 1'31.084. After some difficult rounds so far Regis Laconi (PSG-1 Kawasaki Corse) scored a magnificent third place on the big ZX-10R in Superpole, having been eighth in regular qualifying. The local crowd at Donington can expect great things from James Toseland (Hannspree Ten Kate Honda) on raceday, as he qualified on the front row, despite consistently losing time in the last sector of each lap.
Track temperatures for Superpole dropped just before the start of the session and thus three riders in total either crashed or ran into trouble. Lorenzo Lanzi (Ducati Xerox) clearly liked riding a Superbike around Donington and went fifth on the grid, one up on consistently fast private entry, Ruben Xaus (Sterilgarda Ducati). A relatively sedate weekend so far for Max Biaggi (Alstare Suzuki Corona Extra) placed him seventh in Superpole (6th after regulation) keeping him on row two. Corser, as mentioned before, completes row two.
Karl Muggeridge (Alto Evolution Honda) found a good set-up from his machine for the first time this season and finally ended up qualifying ninth after Superpole, and thus the best of the true privateers. Behind him Fonsi Nieto (PSG-1 Kawasaki) was a disgruntled tenth, and slow in the slow sections of the track, while yet another private rider on a mission, Max Neukirchner (Suzuki Germany) slotted into 11th place in the final pre-race reckoning. 'Guest Qualifier' Giovanni Bussei (Sterilgarda Ducati) went 12th. The last row featured only two qualifiers who actually completed Superpole, Michel Fabrizio and Steve Martin (both DFX Corse Honda), in 13th and 14th respectively. Neither Josh Brookes (Alto Evolution Honda) nor Roby Rolfo (Hannspree Ten Kate Honda) completed their laps, with Brookes falling at high speed and Rolfo running wide at the Melbourne loop, and therefore proving unable to continue.
Superbike Race One
Toseland wins in front of his home fans, points leader Bayliss crashes out
RACE ONE: Sunday April 1st - James Toseland rode a mature race to take the win in the first race at Donington Park. Reigning Champion Troy Bayliss had made the most of his pole position and blasted away at the start but Toseland stayed in touch with the Ducati rider. The Australian looked to be in dominant form however on the sixth lap he lost control of his Ducati and crashed out. Toseland found himself out in front with a sizable gap back to second place. The Englishman put his head down and rode a mature, possibly championship winning race to the flag.
Behind Toseland a frantic battle was going on for the remaining podium position. Lorenzo Lanzi had initially got away in third place but he was soon swallowed up by a resurgent Ruben Xaus on the Sterilgarda Ducati. They
were followed by Regis Laconi, Nieto, Troy Corser and Nori Haga, who had gone backwards at the start.

Xaus was a man on a mission and was throwing his Ducati around in truly Xaus fashion, sliding it around and really entertaining the crowd. He got up to third place on the 2nd lap and gave chase to Toseland and Bayliss. Corser was on a charge making up places after a crash in superpole saw him start from eighth place on the grid. The Yamaha rider was definitely pumped up as he put an exceptionally hard move on Lanzi to take 4th place on the second lap and then took Laconi on the next lap. He charged down Xaus on the fifth lap to take third place and then took off after the leaders.
Max Biaggi had found himself back in ninth place at the start and in his usual fashion took a number of laps to settle down. He found his rhythm and on the sixth lap started to move through the field. On the eighth lap he past Lanzi and then two laps later did the same to Laconi and Xaus to put himself in third place.
By this stage there was a sizable gap between himself and Corser in second place but the Italian started putting in fast laps and the gap started to drop. With two laps to go it looked as though the Suzuki rider might
actually catch Corser but a mistake going into the final corner of the penultimate lap saw any chance evaporate and allowed Corser to take the second place on the podium.
Nori Haga had put his poor start behind him and by mid race had started to make his way through the field. This was possibly down to using a harder compound tyre than the others which would take longer to warm up and become effective. He made his way up to fourth place by lap fifteen and maintained position until the flag.
Behind him Ruben Xaus had dropped back to fifth place but on the 22nd lap he crashed out of the race unharmed.
Lorenzo Lanzi managed to hold off Fonsi Nieto to take fifth and sixth places respectfully. Whilst Regis Laconi, who had looked threatening in the opening stages of the race came home in seventh place.
Toseland's win now sees him 25 points clear of second place Max Biaggi. With his crash Bayliss drops back to fourth place one point behind Corser but most importantly 51 points behind Toseland.
Bayliss' crash was a very strange one as his Ducati's traction control system seemingly might have prevented it. Watching the instand replay in SlowMo on TiVo was really frightening as Troy lost the front endd of his 999F07 on the fast downhill turn into Coppice where traction on the front wheel is minimal. Troy caugt the lowside with his foot and the front end hooked up, then let go again 2-3 more times as the rear end slew back and forth, hooking up and trying to high side him each time. The bike then went down hard and Troy hit his helmet hard on the pavement as he and the machined slid off the track. The word was he wouldn't be taking part in Race Two as a result of an injury to his handwhich got caught under the bike in the crash. If that's the case then his grip on the championship will suffer even further before the day is out.
Toseland really rode a strong race, many riders find it hard to lead from the front and especially so after seeing Bayliss crash out as he might have thought there was something on the track or the conditions were slippery,
etc. It was a ride that, at the end of the season if he takes the championship, he will probably point to as the most important.
As I've said before, if Max Biaggi can get away at the start, with the pace he's got he'll be on the podium every time. However if he continues to drop back for a few laps to catch his rhythm then he's going to find himself
playing catch up every time as the quality of his competition is so high.
SUPERBIKE Race 1: (Laps 23 = 92,529 Km)
Pos / Rider / Nat. / Team / Time / Gap
1 / J. TOSELAND / GBR / Hannspree Ten Kate Honda / 35'28.222 /
2 / T. CORSER / AUS / Yamaha Motor Italia / 35'29.590 / 1.368
3 / M.BIAGGI / ITA / Alstare Suzuki Corona Extra / 35'30.670 / 2.448
4 / N.HAGA / JPN / Yamaha Motor Italia / 35'37.471 / 9.249
5 / L. LANZI / ITA / Ducati Xerox Team / 35'46.250 / 18.028
6 / F. NIETO / ESP / Kawasaki PSG-1 Corse / 35'47.178 / 18.956
7 / R. LACONI / FRA / Kawasaki PSG-1 Corse / 35'58.220 / 29.998
8 / M.NEUKIRCHNER / GER / Suzuki Germany / 35'58.518 / 30.296
9 / R. ROLFO / ITA / Hannspree Ten Kate Honda / 35'58.747 / 30.525
10 / J. SMRZ / CZE / Team Caracchi Ducati SC / 36'04.883 / 36.661
11 / K. MUGGERIDGE / AUS / Alto Evolution Honda / 36'07.611 / 39.389
12 / J. BROOKES / AUS / Alto Evolution Honda / 36'16.267 / 48.045
13 / M.FABRIZIO / ITA / D.F.X. Corse / 36'19.512 / 51.29
14 / G.BUSSEI / ITA / Team Sterilgarda / 36'19.624 / 51.402
15 / D. ELLISON / GBR / Team Pedercini / 36'28.378 / 1'00.156
Fastest Lap 4° Troy Bayliss 1'31.575 158,152 Km/h
Biaggi fought hard with Haga and Corser right down to the final turn, only to run a little wide and let haga slip by for the win by 0.1 of a second.
Superbike Race Two
Haga Fights Biaggi and Corser for Stunning Second Race Win
Bayliss a Non Start, Toseland a Non Finish
RACE TWO: Troy Bayliss, Ducati's reigning World Champion would not make the start of Race Two, haven been taken away to the hospital to have his injuried hand looked to, after his hard hitting lowside going into Coppice Corner while leading the first race.
First race winner and home favorite James Toseland, who found himself with a huge 30 point Championship lead with Bayliss' demise after the First Race, suffered his own DNF in Race Two. It happened just on the 4th lap as James became embattled for the lead with Yamaha's Haga and Corser. James found his usually reliable Ten Kate Honda instantly without power in a corner while sandwiched side-by-side with the Yamaha teamsters, seemingly the victim of some sort of electrical malady, and he pounded his gas tank in fustration as the bike coasted to a dead stop along the side of the track.
It now looked like Corser and Haga's race, but soon Max Biaggi, having made a much better start this thime , soon joined them at the front after taking care of Regis Laconi and Ruben Xaus. Toseland's bike failure handed the lead to Corser, but by the fifth lap both Haga and Biaggi were right with him and pushing for the lead. On the seventh lap Haga made his move for the front past his team mate and Biaggi tried the same move but ran wide falling back again.
Haga started to open up a small gap but on lap 10 Biaggi passed Corser and closed the gap to Haga towing Corser with him. Biaggi took the lead from Haga on the 14th lap but at the Melbourne loop he ran wide allowing Haga to retake the lead. On the next lap Biaggi retook the lead and he managed to hold off a charging Haga for another couple of laps however Haga regained the lead on the 17th lap only to see Biaggi go back past. Corser was hovering just behind like a shark sensing blood, just waiting for one or
both to make a mistake he could capitalise on.
Biaggi was doing everything he could to get away from Haga but the Japanese rider held on for all he was worth, not giving the Italian a moments rest. He kept trying to put his Yamaha up the inside of Biaggi in places where overtaking was impossible, all the time letting Max know he was there and keeping the pressure on hoping for a mistake. A couple of times going into Goddard's, the final corner, Biaggi had run wide but always been able to recover without losing a place. On the final lap it looked as if he'd done enough however going into the final corner again Biaggi ran slightly wide, this was all the invitation Haga needed and he threw his Yamaha up the inside. In a very clever move as Haga passed Biaggi he allowed his R1 to drift out towards the rumble strip thus preventing Biaggi from powering back past him to the line.
As he crossed the line to take his and Yamaha's first win of the year he was estatic, jumping up and down and punching the air. Biaggi took second and Corser third.
Behind them Ruben Xaus had run a very lonely race in fourth place. After battling Laconi in the opening laps he passed the Frenchman on the sixth and pulled away. He was unable to close the gap to the front three riders but
given the fact he's on last year's machinery he had an excellent race and will be glad he finished after his race one crash. Behind Xaus, Laconi & Lanzi waged their own battle with the Ducati rider eventually coming off better.
Toseland's DNF in this race at least mitigates Bayliss' no start in race 2. The reigning world champion was forced to miss the race after sustaining an injury to his hand in his first race crash. He is currently in a local hospital having work done on his hand. The gap remains 55 points, which is still daunting but not unassailable for the Australian and if anyone can do it your money would have to be on Bayliss.
Biaggi made a much better start in Race two and as a result was right at the front for most of the race and it was only his mistake at the last corner that denied him another victory. Haga showed that no matter what you never
give up. It was his incessant pressure that kept him in the race, if he had of let up at any point for just a second or two he wouldn't have been able to capitalise on Biaggi's error.
It was good to see Max congratulating Nori on the warm down lap and also in the parc ferme, some of the stories coming out of the MotoGP paddock about him made him out to be very stand offish and not a friendly character. This is not the case of the Max that is riding this season in WSB; he was relaxed and friendly and seems to have settled into the paddock very easily.
Toseland's championship lead is now just 5 points from Max with Haga a further 22 points behind Max.
SUPERBIKE Race 2: (Laps 23 = 92,529 Km)
1 / N.HAGA / JPN / Yamaha Motor Italia / 35'26.734 /
2 / M.BIAGGI / ITA / Alstare Suzuki Corona Extra / 35'26.845 / 0.111
3 / T. CORSER / AUS / Yamaha Motor Italia / 35'27.834 / 1.1
4 / R. XAUS / ESP / Team Sterilgarda / 35'32.661 / 5.927
5 / L. LANZI / ITA / Ducati Xerox Team / 35'36.568 / 9.834
6 / R. LACONI / FRA / Kawasaki PSG-1 Corse / 35'38.937 / 12.203
7 / R. ROLFO / ITA / Hannspree Ten Kate Honda / 35'49.021 / 22.287
8 / J. SMRZ / CZE / Team Caracchi Ducati SC / 35'56.794 / 30.06
9 / K. MUGGERIDGE / AUS / Alto Evolution Honda / 36'04.468 / 37.734
10 / M.NEUKIRCHNER / GER / Suzuki Germany / 36'06.627 / 39.893
11 / G.BUSSEI / ITA / Team Sterilgarda / 36'08.258 / 41.524
12 / M.FABRIZIO / ITA / D.F.X. Corse / 36'12.351 / 45.617
13 / S. MARTIN / AUS / D.F.X. Corse / 36'19.281 / 52.547
14 / S. NAKATOMI / JPN / Yamaha YZF / 36'28.403 / 1'01.669
15 / J. BROOKES / AUS / Alto Evolution Honda / 36'47.320 / 1'20.586
Fastest Lap 9° Noriyuki Haga 1'31.634 158,051 Km/h
Record Lap: 2007 T.Bayliss 1'31.575 158,150 Km/h
Best Lap: 2007 T.Bayliss 1'30.370 160,260 Km/h
WSB Riders Championship Standings:
1 TOSELAND 115, 2 BIAGGI 90, 3 CORSER 65, 4 BAYLISS 64, 5 HAGA 63,
6 LANZI 55, 7 NEUKIRCHNER 40, 8 XAUS 32, 9 NIETO 30, 10 ROLFO 27,
11 KAGAYAMA 23, 12 SMRZ 15, 13 BROOKES 15, 14 LACONI 14, 15 FABRIZIO 14.
WORLD SUPERSPORT
Sofuoglu Ten Kate Hannspree Honda Wins After Restarted Aggregate Race
A two part 22-lap World Supersport race saw long term race leader and championship top man Kenan Sofuoglu (Hannspree Ten Kate Honda) the eventual winner on aggregate, leading over the line in each of the two halves of the race. A clutch problem in the opening leg could have made the outcome very different for Sofuoglu, in a race with many problems for some top riders. Second place went to aggressive Dane Robbin Harms (Stiggy Motorsports Honda) with Katsuaki Fujiwara (Althea Honda) third and local man Craig Jones (Reve Ekerold Honda Racing) a fine fourth.
Gil Kawasaki riders Pere Riba and Fabien Foret had bad luck on raceday, with Riba punished for a jump-start and finishing 15th overall instead of on a possible podium, while Foret retired in leg one with an engine problem.
In the championship, Sofuoglu is well clear on 70 points, with Fujiwara second on 43 and Harms third on 39.
SUPERSPORT RACE: (Laps 22 = 88,506 Km)
Pos /Rider /Nat. /Team / Time /Gap
1 / K. SOFUOGLU / TUR / Hannspree Ten Kate Honda / 34'56.601 /
2 / R.HARMS / DEN / Stiggy Motorsport Honda / 34'57.365 / 0.764
3 / K. FUJIWARA / JPN / Althea Honda Team / 34'57.944 / 1.343
4 / C. JONES / GBR / Revè Ekerold Honda Racing / 35'06.816 / 10.215
5 / S. SANNA / ITA / Racing Team Parkalgar / 35'08.736 / 12.135
6 / D. GIUGLIANO / ITA / Lightspeed Kawasaki Supp. / 35'09.583 / 12.982
7 / Y. TIBERIO / FRA / Stiggy Motorsport Honda / 35'13.243 / 16.642
8 / M.ROCCOLI / ITA / Yamaha Team Italia / 35'13.265 / 16.664
9 / D. CHECA / ESP / Yamaha - GMT 94 / 35'19.566 / 22.965
10 / G.NANNELLI / ITA / Team Caracchi Ducati SC / 35'20.453 / 23.852
11 / S. GIMBERT / FRA / Yamaha - GMT 94 / 35'21.463 / 24.862
12 / G.VIZZIELLO / ITA / RG Team / 35'22.654 / 26.053
13 / D.SALOM / ESP / Yamaha Spain / 35'23.113 / 26.512
14 / B. VENEMAN / NED / Pioneer Hoegee Suzuki Racing / 35'26.046 / 29.445
15 / P. RIBA / ESP / Team Gil Motor Sport / 35'26.049 / 29.448
Fastest Lap 17° Katsuaki Fujiwara 1'33.848 154,322 Km/h
Lap record: 1999 J.Whitham 1'37.565 148,440 Km/h
Best Lap: 2007 P.Riba 1'34.066 153,960 Km/h
WSS Riders Championship Standings:
1 SOFUOGLU 70, 2 FUJIWARA 43, 3 HARMS 39, 4 FORET 38, 5 CURTAIN 25,
6 RIBA 22, 7 JONES 19, 8 ROCCOLI 17, 9 VENEMAN 17, 10 PARKES 16,
11 TIBERIO 15, 12 NANNELLI 14, 13 CHARPENTIER 13, 14 SANNA 11,
15 GIUGLIANO 10.
The championship now moves to Valencia in two weeks time. Will Bayliss be back on the Ducati? Can Max continue to start well? Will Haga continue his winning streak? Will Corser beat his team mate? All will be answered soon here on FastDates.com.
---
the best damn thing
Its been a long 3 year wait, but sexy hot punk pop rock skater princess Avril Lavigne finally has a new CD album hitting the stores next month. Its called the best damn thing and we're sure it is, based on the early radio release first single called "Girlfriend" from the album.

For our special FastDates.com Fans you can order the best damn thing right now at a super special price of just $12.99 which is a $5.99 discount (32%) off the list price.

Just click on the CD cover at left and it will be the best damn thing you've done all day! Damn Straight.
One World, one Superbike for 2008 and beyond? Will Martin and Bobby be proud?
AMA Racing News Release
They Finally Get It Right!
AMA Announces New Reduced 3 Class Structure for 2008
March 21, 2007 - AMA Racing announced today that it will implement a new class structure for the AMA Superbike Championship beginning with the 2009 season. The new class structure will feature three championship classes with accommodations in place to run developmental/support classes as part of the overall series. The new championship classes are as follows:
• AMA Superbike (1000cc fours and 1200cc Twins?)
• AMA Supersport (600cc Stock)
• AMA Formula Xtreme (600cc Modified)
AMA Superbike will remain the series' leading class and continue to be based primarily on 1000cc equipment. In its new iteration, AMA Superbike pulls from existing Superbike and Superstock rules resulting in an all-new premier class. Supersport and Formula Xtreme will remain similar to their existing structure but will also be refined.
In making the announcement AMA President, Rob Dingman, acknowledged the dynamic nature of motorcycle development as well as the motorcycle marketplace. "We're seeing unprecedented gains in the levels of performance by modern motorcycles," said Dingman. "Also, as motorcycle sales have remained robust, the manufacturers have sought to accelerate their competitive advantages, not to mention market share, by improving key products even more."
Dingman added that AMA Racing's objective is to recognize and respond to these changes while considering such factors as rider safety, quality of competition, cost, and the overall health and growth of motorcycle road racing, among other criteria.
In developing its new class structure, AMA Racing officials looked outward. "We considered the class structure and rules packages of other leading sanctioning bodies worldwide as part of this process," said Dingman. "Ultimately, we need to do what is in the best interest of the riders, teams, manufacturers and sponsors competing in the United States but, at the same time, this cannot be done in a vacuum."
Dingman said World Superbike as well as leading national series like British Superbike, German Superbike and Australian Superbike were examined.
In 2006 AMA Racing adopted new procedures for rules development. In addition to a Racing Committee whose role is to determine and set strategic direction for all AMA Racing properties, separate rules committees were developed for each racing discipline. The new Superbike class structure was presented to the Road Race Rules Committee on March 21 at a meeting at AMA offices in California. Feedback provided by the committee will be used in determining final class structure details.
Specific equipment standards and technical rules remain under development and will be finalized in the near future. Additionally, AMA Racing is evaluating several options for developmental/support classes. A main objective for these classes is to create an improved process for the growth of younger riders and their ability to compete at the national level. As always, AMA Racing will continually monitor its class structure and rules packages and modify as necessary.
Dingman stated that strengthening the AMA Superbike Championship overall is at the core of these changes. "We see great opportunity for AMA Superbike to continue to expand," said Dingman. "Throughout 2006 and early 2007 we have made a number of changes to our organization and staff all in the name of improvement. We see this new class structure as part of that evolution. 2007 will be an important year as we prepare for our future."
We've been lobbying for a more simple 3 class rules structure in AMA raodracing for years now to get all the top teams and riders back into the Superbike Class , and to make the racing more exciting. We applaud AMA for finally making making this change. Now we have to wait and see if AMA will addopt the same 2008 Technical Rules which we are awaiting World Superbike to announce shortly, and to be adopted by British Superbike as well, so the same bikes can be raced in all Championships, and out top AMA riders can and compete in World Superbike when it does return to America in the near future - Editor
---
There's more! Go to Pit Lane News NEXT PAGE

Hot Calendar Girl and Bike News! Go to: Fast Dates • Calendar Girls • Iron & Lace





BikerKiss.com - the largest biker personals site!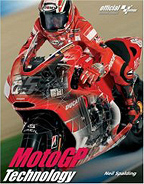 Troy Bayliss Returns home to Monaco After Operation,
Partial Finger Loss
Bologna (Italy), Tuesday 3 April 2007: Ducati Xerox Team rider Troy Bayliss has returned to his Monte Carlo home following an operation on his injured hand on Sunday afternoon in the UK.
The Australian had a weekend of ups and downs at Donington Park. First on Friday he celebrated his 38th birthday, on Saturday he set pole position and then he high-sided out at Coppice on lap 6 of the first race on Sunday. He was taken to the Clinica Mobile in the circuit, but doctors decided to send him to the nearby Derbyshire Royal Infirmary for immediate surgery. The operation consisted of the removal of the top two bones (intermediate and distal phalanges) of the little finger of his right hand. During the crash Troy had also received a powerful blow in the groin region and due to concerns, specialists at the Derby hospital also carried out checks in that area before giving him the OK to leave.
Troy was discharged late on Monday afternoon and flew back to Monte Carlo.
Troy Bayliss is now resting at home and he will undergo a reassessment of his injuries on Friday. Race regulations require a further medical check on Thursday of next week before Troy can be declared fit to race, but all signs point to the Australian being able to return to the track for the next round of the World Superbike championship at Valencia on April 13-15.
"The crash happened so quickly that I don't remember my hand going under the handlebar or anything" declared Troy. "The only thing I remember when I stopped was pain in my groin, I didn't feel the hand at all. Basically I crashed through corner speed, trying to make a gap on James which I was doing and in this one corner the back came around on me and went into a slide/chatter. Normally I would save it but Coppice has a little rise and the bike came back as it crested the rise and that set it off in a different direction and I didn't have a chance at saving it. I'm confident I'm going to be fine for Valencia. It's hard to say after one day but I feel like things are coming along OK and I've still got plenty of days to recover. I feel like I can get on a motorbike now but I won't know that until I do. Hopefully in just a week and a half you'll see the usual Troy!".
David Mitchell, the newly-appointed head of brand and marketing communications of Xerox Europe who met Troy for the first time at the Donington weekend, declared: "On behalf of Xerox, I would like to express our concern for Troy's wellbeing. Our thoughts are with him after Sunday's horrible accident and we wish him a speedy recovery. Along with the team and all his race fans, we are all looking forward to him getting back out on the track again as soon as possible.
World Super Stock 1000 Donnington Park
CANEPA GIVES DUCATI 1098 A WIN FIRST TIME OUT

March 31st - Niccolo Canepa and his Ducati Xerox 1098 were first time winners at this weekend's Donnington Park Superbike round in the FIM Cup Superstock class of 2007, but only after a series of dramatic incidents. The race was shortened to eight laps, after a crash in the first start caused dirt to be deposited on the circuit. Michele Pirro (Lorenzini by Leoni Yamaha) led that contest but while lying second in the second leg, he crashed with just over a lap left, and took out the leader, Ayrton Badovini (Biassono Unionbike MV Agusta) in the process. Claudio Corti went second, with Didier Van Keymeulen (TTSL MGM Racing Yamaha) third.
World Champion Troy Bayliss Crashes Out of Donnington Superbike race One and Injures Hand
Donington (UK), Sunday 1 April: Troy Bayliss (Ducati Xerox) crashed out at Coppice corner on lap 6 of the first World Superbike race at Donington Park today, injuring his hand in the process. Troy was accelerating through Coppice while in the lead and the rear of the bike just snapped away from me and he high-sided into the gravel. In the early afternoon he was taken to the nearby Derbyshire Royal Infirmary for reconstructive surgery on the little finger of his right hand, which had been mangled in the crash.
2008 MotoGP for Indianapolis
Still in Negotiations
Wed March 22nd - We had an opportunity this week to speak with Joie Chitwood, CEO and President of Indianapolis Motor Speedway. Joie told us that they have been in negotiations with DORNA for a number of months now in an attempt to confirm a 2008 MotoGP race at the super speedway within the 18-month lead time IMS needed to properly produce and promote the race. The stumbling block has the contract which Dorna sent them which wants Dorna to control everything at the speedway from signage and sponsors,right down to taking a percentage of the concession stand revenues.
All of these requirements in the contract cut into the ability for IMS to run a profitable race weekend.
"We are now about 2 months past that normal 18 month lead time we need to produce a new race, but we are still keeping the negotiations open, for now, to see if we can run the MotoGP here in 2008, " explained Chitwood. "But if nothing is worked resolved in the next month or so, it will have to be moved back a year to 2009 at the earliest."
When asked about the possibility of bring in World Superbike instead if negotiatins with Dorna broke down, Joie replied. "I like the fact the SBK can bring a full 34 bike field to Indy. But its kind of like comparing Formula1 to NASCAR. And the fact we are first trying to secure MotoGP for Indy may have offended SBK, and the current rumors are that SBK is currently in negotions with Barber Motorsports in Alabama to bring World Superbike there."
Iron & Lace Calendar Builder Mercury Customs Designs Graphics for Roberts MotoGP Team with new sponsor
MGM Grand / Treasure Island Resorts Las Vegas
March 23, 2007 Irvine, CA - Mercury Customs extends its graphics influence in the motorcycle field by designing the black and red livery for MotoGP Team Roberts. Joe Takai, noted motorcycle designer and custom builder, has designed the new MGM Grand / Treasure island sponsorship graphics package - on track this weekend at the 2nd round of the MotoGP World Championship in Jerez, Spain.
The recent American influence and involvement in MotoGP inspired the ultimate counter-culture themed graphics. In stark contrast to the often polished, smooth, high gloss MotoGP look, this design says rebel, upstart, nonconformist, and maverick. Kenny Roberts Jr. and Team Roberts took the graphic treatment to a new level when he set the pace in the opening free practice in Jerez.
Mercury Customs delivers on its mission to provide cutting edge motorcycles, designs and products ranging from the v-twin market to sportbikes for design and advanced technologies.
Mercury Customs Motorcycles, Inc. is a leading motorcycle design, fabrication and innovation company featured in the 2008 Iron & Lace Calendar and magazines such as: Robb Report, Hot Bike, Stuff Magazine, Chopper Build, IronWorks.
Mercury Customs creator Joe Takai will also be conducting free Calendar Bike Building Seminars at the 2007 LA Calendar Motorcycle Show this July.
Mercury Customs delivers a wide range of products spanning full custom motorcycles, motorcycle customization in the sportbike and v-twin marketplace, advanced lighting technologies, and is also the developer of ProWire; the first compact, customizable wiring module for motorcycles. For more informations visit MercuryCustoms.com

Click to Listen & Buy It Now
What's Hot!
Kari Kimmel
Incredible new singer/song writer
featured on top TV and Movie sound tracks will be performing music from her awesome new CD live at our upcoming LA Calendar Motorcycle Show both days on July 14-15th!
Kari Kimmel on You-Tube
Ducati 1198R
Production Superbike
Waiting in The Wings
A little birdy just told us that Ducati does have a full-on 1198cc World Superbike R production model being tested, and that they are now waiting for announcement from SBK World Superbike that
V-twins can move up to full 1200cc dispalcement in the Superbike class. If so, the homologation 1198R could go into production immediately after the announcement.
If you ask why does Ducati ned a bigger 1198cc Superbike while they are continuing to kicking ass with the old 999F model. As we reported earlier, Ducati also hopes that SBK will changes the current ruels which allow highly modified engines, and instead have the engines follow more Superstock rules. With Superstock engine rules the bigger V-twins will remain close in performance to the inlin-fours, and the Ducati will be more affordable and competive for private teams in World and National Championships. Stay tuned!
---

NEW! FastDates.com
Cell Phone Wallpapers!
Pirelli's $10 Million Action Car Chase Web Film with Uma Thurman
What do you do when you are the world's largest tire company with Billion dollars to spend on advertising? Sponsor the SBK World Superbike Championship. Produce the world''s most expensive nude Pirelli PinUp Calendar featuring famous Hollywood starlets and then don't let anyone buy it. How about make an action bhort website movie for $10 million dollars staring Kill Bill actress Uma Thurmond?
www.pirellifilm.com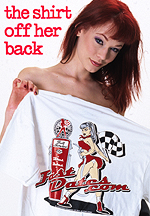 Ducati North American Holds Suprbike Concorso Competition
The Contest highlights Ducati Superbike history and performance; one Ducatisti will take home a 2007 1098 Superbike
Cupertino, California (March 30, 2007) – Ducati North America announces today the Ducati Superbike Concorso; a competition celebrating over 30 years of Ducati Superbikes.
From Cook Neilson's 1977 Daytona win to the recent introduction of the dramatic 1098, Ducati Superbikes have dominated racing circuits and become style icons worldwide. The Ducati Superbike Concorso highlights the history and spirit of these motorcycles and celebrates the passion of their owners.
The Concorso is open to all 1972-2007 Ducati Superbikes and will recognize performance and history as well as beauty and craftsmanship. The contest consists of four regional rounds, which will coincide with AMA Superbike Championship races. The fifth round will be featured online at www.ducatiusa.com. This will culminate in six finalists and four Ducati-selected wild-cards to be chosen to compete on Ducati Island during the final AMA Superbike Championship round at Laguna Seca in September, 2007.
The Grand Prize winner will take home a new Ducati 1098 Superbike. The top winners in "Modified/Performance Superbike" and "Original/Restored Superbike" categories will each win once-in-a-lifetime trips to Italy, where they will visit the Ducati factory and the Milan Motorcycle show as VIP guests.
"The Superbike Concorso is a celebration of motorcycles that have put Ducati on the map since the 1970's," said Michael Lock, CEO of Ducati North America. "Many Ducati enthusiasts don't realize just how many significant Superbikes we have built over the years, and how timeless and beautiful the designs are."
The Superbike Concorso begins at the Fontana, California round of the AMA Superbike Championship on April 27-29, 2007. The event will also make stops at Laguna Seca (July 20-22, 2007), Mid Ohio (August 3-5, 2007) and Road Atlanta (September 1-2, 2007).
Full contest details and further information can be found at www.ducatiusa.com.