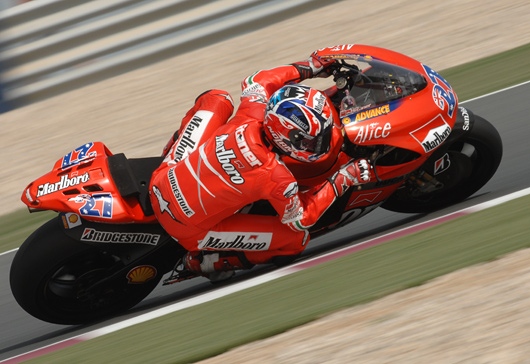 Casey Stoner has now won 3 of the 4 MotoGPs this season for Ducati.
MotoGP World Championship, Grand prix of China, Round 4 of 17
Brilliant Casy Stoner and Ducati Trounce Rossi and the
Japanese Teams for the 3rd Race of the year at Shanghai

Shanghai, China, May 5-7th - If any doubts remained in fans' minds about Casey Stoner's MotoGP World Championship credentials, they will surely have been quashed by the 21 year old Australian's flawless victory in today's Sinopec Great Wall Lubricants Grand Prix of China. The Ducati rider didn't put a foot wrong after taking the lead at the end of lap 1, absorbing pressure from five time MotoGP World Champion Valentino Rossi until crossing the line three seconds ahead of his rivals.
Stoner started from fourth on the grid to take win number three from the opening quartet of races, and now heads the standings by 15 points from Rossi. The Italian was as ever a tough challenger, eager to avoid a Stoner escape. On the attack, he had to wait until later points on the track to make moves on his rival. The first time he took the lead was on lap seven, which Stoner almost brushed off as they headed back down the home straight. Putting the same pressure on the leader as previously seen in his epic games of cat and mouse with the likes of Sete Gibernau and Max Biaggi, this time it was Rossi who finally gave way on lap 15 as he ran wide whilst attacking on the brakes and allowed Stoner to break free from his grasp.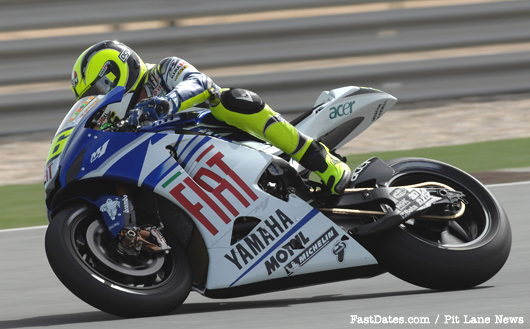 After shocking disappointment 2 weeks ago in Turkey where he finsihed 10th on Michelin tires, Rossi is back on top this weekend at Shanghai's high spped track where the new 800cc M1 is quicker than last year's 990cc bike.

Rossi Claims Sensational Pole in Shanghai Showdown
Shangahi, China, Saturday May 5th - An incredible flying lap from Valentino Rossi saw the Fiat Yamaha Team rider take his third pole of the season in China this afternoon, the Italian bettering last year's pole time by more than half a second with a perfect lap around the 5.2km Shanghai International Circuit. For the third time this season Rossi is also joined on the front row by his team-mate Colin Edwards, who qualified third, with the Yamaha pair separated by Edwards' fellow American John Hopkins.
Shanghai Qualifying Times
FRONT ROW
1. Valentino Rossi (ITA) Fiat Yamaha Team 1'58.424
2. John Hopkins (USA) Rizla Suzuki MotoGP 1'59.315
3. Colin Edwards (USA) Fiat Yamaha Team 1'59.406
SECOND ROW
4. Casey Stoner (AUS) Ducati Marlboro1'59.516
5. Dani Pedrosa (SPA) Repsol Honda Team 1'59.602
6. Marco Melandri (ITA) Honda Gresini 1'59.863
THIRD ROW
7. Randy de Puniet (FRA) Kawasaki Racing1'59.985
8. Alex Barros (BRA) Pramac d'Antin 2'00.052
9. Nicky Hayden (USA) Repsol Honda Team 2'00.087
FOURTH ROW
10. Shinya Nakano (JPN) KonicaHonda 2'00.157
11. Alex Hofmann (GER) Pramac d'Antin 2'00.175
12. Toni Elias (SPA) Honda Gresini 2'00.205
FIFTH ROW
13. Carlos Checa (SPA) Honda LCR 2'00.319
14. Loris Capirossi (ITA) Ducati Marlboro2'00.369
15. Chris Vermeulen (AUS) Rizla Suzuki 2'00.680
SIXTH ROW
16. Kenny Roberts Jr (USA) Team Roberts 2'00.763
17. Sylvain Guintoli (FRA) Yamaha Tech 3 2'01.157
18. Makoto Tamada (JPN) Yamaha Tech 3 2'01.178

Shanghai: Lap Record: D.Pedrosa (Honda) 2006, 1'59.318
Shanghai: Best Lap: D. Pedrosa (Honda) 2006, 1'59.009
The promised rain once again failed to appear and the hour-long qualifying session was played out on a dry track with the clouds giving way to bright sunshine by the end. The first 45 minutes passed busily for the Yamaha duo, who were intent on using all the available time to fine-tune their set-up and gather information about tyres before concentrating on their qualifying laps in the final stages. Edwards' first run with a soft Michelin qualifying tyre moved him close to the top of the order but it was Rossi's first flying lap that left everyone amazed, the Italian completing a faultless lap right on the limit of his Yamaha's capabilities to put in an incredible time of 1'58.424. Edwards' second flying lap was good enough to move him into second but he was eventually pushed down one place by Hopkins. Although Rossi's lap proved well out of the striking distance of his rivals, he showed it was no fluke by going within 0.1 seconds of his own time on his second qualifying tyre just minutes later.
"That was sincerely an incredibly exciting feeling for me; to ride my M1 right on the limit and make such a perfect lap at 100%. When I saw the time on the television I was quite surprised because I didn't know it was that fast, but I had pushed the bike to the maximum and I knew that it was a good lap. I had great grip from my Michelin qualifying tyre and my Yamaha worked perfectly, so a big thank you to everyone involved. I was able to arrive at every corner very fast and to brake at the last possible moment; a couple of times I was worried I was too late but every time my bike responded perfectly and I had great grip. I felt a lot of adrenalin from this lap! Despite both of us being on the front row, maybe we're not favourites for tomorrow and the race is a very different story. Anyway we've all done very well today. We need to make a couple more small modifications to the setting and then we will just hope for good weather again, a good start and a good race."
Michelin Suprised by Rossi's Lap Time - 1/2 second quicker than last year's 990cc!
Saturday, May 5th - Michelin's director of motorcycle racing Jean Phillipe Weber has expressed his surprise with Valentino Rossi's stunning pole time in qualifying for tomorrow's MotoGP race in Shanghai. Rossi's Michelin-shod Fiat Yamaha set a time of 1:58.424, almost nine tenths of a second quicker than second-fastest Rizla Suzuki's John Hopkins on Bridgestone rubber.
"I'm surprised by the lap time of course," Weber told autosport.com. "It's the rider, it's the bike and it's the tyre. Valentino didn't complain about any chatter or vibration on the bike, so the balance of the bike seems to be perfect. We know he likes his qualifiers. We saw it worked well in Istanbul and in Jerez, so this is something we don't have to change."
Today's pole position is the third one of the season for Rossi in four races. The Italian rider, however, complained about his tyres after the last race in Turkey, where his rear Michelin was worn out by mid-race, allowing him to finish no better than tenth at the end. As a result, the French tyre manufacturer has brought a new tyre structure for him for the Chinese Grand Prix.
Weber was also surprised that last year's pole position time - set by Dani Pedrosa with his 990cc Repsol Honda - was beaten by this year's 800cc bikes, with Rossi shattering that time by over half a second.
"Yes, it was amazing. I had thought we might have some better results with other riders, but we see the balance of the Yamaha is very good. I didn't think last year's time would be beaten. The race will be something different anyway. Of course it's important to be in a good position for the start of the race, but we see both Michelin and Bridgestone race tyres are fast. I think it's gonna be really exciting tomorrow."


Stoner fights off Rossi and Hopkins.

Brilliant Casey Stoner Holds Off Rossi for his 3rd Win of the Season
Sunday May 6th - Ducati Marlboro Team rider Casey Stoner won his third Grand Prix victory of the year in superb style at Shanghai today, extending his World Championship lead to 15 points after four of 18 races. Team-mate Loris Capirossi also enjoyed a stirring ride, coming through from 14th on the grid to finish in sixth position. Stoner grabbed the lead on the second lap and spent much of the race involved in an intense duel with Valentino Rossi. Eventually Stoner and his Desmosedici GP7 were too strong for the former World Champion, the Australian ending the race three seconds in front.
John Hopkins took the lead into turn one but Rossi passed him on the first lap to cross the line in front. Edwards however had already slipped down to sixth and was unable to make up anymore ground from then on. By lap three Rossi had dropped behind both Stoner and Marco Melandri but before long Rossi had despatched his fellow countryman and set off after Stoner, eliciting a thrilling game of cat-and-mouse which kept everyone on the edge of their seats. Rossi's M1 worked perfectly throughout and the Italian was never more than a few tenths down on Stoner, exploiting the agility and corner speed of his Yamaha in the earlier sections to close the gap and often pass Stoner, but relinquishing ground down the long back straight where the Ducati had the advantage.
The pair kept up a blistering pace and only Hopkins could stay with them, closing the gap to half a second at one point in pursuit of his first podium. With seven laps to go and Rossi doing everything in his powers to find a way to make a pass stick on Stoner, the Yamaha rider made a mistake braking into the hairpin at the end of the back straight and ran off the track, letting Hopkins through. Rossi kept fighting and was able to pass the American back again to consolidate second place, but Stoner was too far ahead and took the flag three seconds in front. Edwards, meanwhile, had a difficult race as his package failed to work today and he! was una ble to use the potential of his Yamaha, crossing the line 35 seconds behind the winner.
Capirossi and Stoner (right) relax in the Ducati pits

CASEY STONER, 1st place, World Championship leader on 86 points - "If last year someone had told me that at this point of the season I would have won three races I would have laughed! Anyway, today was another perfect day. I really want to say thank you to Ducati, to Vittoriano Guareschi of the test team, and to Bridgestone and to all the sponsors who have given me this opportunity. The pace of the race was incredibly fast and we were really quick on the straights. Again we were able to take this advantage and I could just stay at the front with the lap times we were doing. The only difficult part of the track for me this weekend was the turn before the back straight where I couldn't turn so well but we worked a lot on this until we found better exit speed. During the race I concentrated on the lap times which weren't that easy but I could do them okay. During the closing stages, when I had less fuel load, the tyres started working even better. I'm really happy with Bridgestone - we expected higher temperatures for the race and that's what happened, which is why we ran a harder rear and we were really safe with it. I knew Valentino was behind so I just concentrated and didn't make many mistakes. I was expecting a big fight during the last two laps but after he made his mistake I was able to control the race. It was another fantastic race, like Qatar and Turkey, but we aren't changing our way of thinking. We are working hard, taking it race by race and doing our best every time".
VALENTINO ROSSI , Position: 2nd Time: +3.036 - "I enjoyed today a lot, it was a great race, a really exciting battle and my Yamaha was fantastic to the end. We knew that this track would be difficult for us so to be able to fight with Stoner at 100% for the entire race was a great feeling. Of course it's not a win, but I think second place is a very good result for us here. I didn't want to give up and just ride for second, I wanted to try to pass him and I made some good overtaking manoeuvres but wasn't able to stay in front down the straight. Then I made a mistake when I hit a bump when braking, had to release the brake and ran off track. It was a pity, but when you're riding on the limit lap after lap then things like this can happen; that's racing! Anyway I knew I couldn't give up, I had a nice battle with John and then was able to take second. I think these twenty points are really important and we're still second in the championship. I'm really more sad for what happened in Turkey because if we hadn't had the problem there then I might have been level with Stoner in the championship now. But the season is long and now we have several races in Europe at some of my favourite tracks and I think we're in good shape for them!"
Behind the front two, John Hopkins took his first ever MotoGP podium in a result that has been a long time coming. Starting from the front row after some great practice performances, the Rizla Suzuki rider nearly went one better than his eventual third place finish when he slipped past Rossi during his excursion off-track. The Anglo-American finished ahead of former 250cc World Champions Dani Pedrosa and Marco Melandri, who battled amongst themselves for nearly the entire duration of the race.
JOHN HOPKINS, 3rd Time + 7 secs: "I am so happy with the way the race went and I want to dedicate my first podium to my Dad! Without doubt he was watching me and he certainly helped get me through to the finish - there will be more of these to come! I want to also give a big thanks to everyone who has supported me and especially my family. I also owe a huge thank-you to my crew who have been right behind me all the time. I really want to congratulate Bridgestone for the great tyres and Suzuki for the huge steps forward with the bike that is enabling me to run at the front now.
"As far as the race went, I got a good start and then got passed by Marco and Dani; I started to get a bit frustrated because Casey and Valentino were pulling away. I made a couple of aggressive manoeuvres on both Dani and Marco to get round them and started to chase down the front two. From there on it was all about trying to hang on to them, they were running a tremendous pace and I just couldn't get past. In the end I made sure I brought the bike home in third. I was praying nothing would go wrong in the last two laps – and it didn't so I guess my Dad was looking down on me! Now I can't wait for Le Mans – I'm looking into backing this up with another podium!"
Two riders who had a coming together in yesterday's qualifying session were once again side-by-side in the final standings. Loris Capirossi and Chris Vermeulen flew up the field from their poor starting positions, and indicated that they may have been a threat for positions higher than sixth or seventh respectively if they had have been able to complete their flying qualifying laps. Capirossi, who started from the fifth row after he had been brought down by a rival during qualifying, steadfastly worked his way through the pack despite pain from the arm injury he suffered in the fall.
The duo's combined late surge denied Randy de Puniet a top six finish, and he was relegated to eighth ahead of Alex Hofmann and Carlos Checa. Behind them, Colin Edwards and Nicky Hayden had disappointing races, with Edwards perhaps paying the price for his tyre choice and the reigning World Champion having to take evasive action to avoid a first lap incident involving Toni Elias and Alex Barros.
Japanese riders Makoto Tamada and Shinya Nakano collided on lap four, without serious injury to either competitor.
Hopkins moves into the top American spot in this year's MotoGP Championship.
MotoGP Results
Race Classification MotoGP : (22 laps = 116.182 km)
Pos/ Rider / Nat / Team / Motorcycle / Time/ KM/H / Gap
1 / Casey STONER / AUS / Ducati Marlboro Team / DUCATI / 44'12.891 / 157.66 /
2 / Valentino ROSSI / ITA / Fiat Yamaha Team / YAMAHA / 44'15.927 / 157.479 / 3.036
3 / John HOPKINS / USA / Rizla Suzuki MotoGP / SUZUKI / 44'19.554 / 157.265 / 6.663
4 / Dani PEDROSA / SPA / Repsol Honda Team / HONDA / 44'26.981 / 156.827 / 14.09
5 / Marco MELANDRI / ITA / Honda Gresini / HONDA / 44'30.167 / 156.64 / 17.276
6 / Loris CAPIROSSI / ITA / Ducati Marlboro Team / DUCATI / 44'39.147 / 156.115 / 26.256
7 / Chris VERMEULEN / AUS / Rizla Suzuki MotoGP / SUZUKI / 44'39.482 / 156.095 / 26.591
8 / Randy DE PUNIET / FRA / Kawasaki Racing Team / KAWASAKI / 44'39.916 / 156.07 / 27.025
9 / Alex HOFMANN / GER / Pramac d'Antin / DUCATI / 44'40.999 / 156.007 / 28.108
10 / Carlos CHECA / SPA / Honda LCR / HONDA / 44'45.848 / 155.725 / 32.957
11 / Colin EDWARDS / USA / Fiat Yamaha Team / YAMAHA / 44'47.944 / 155.604 / 35.053
12 / Nicky HAYDEN / USA / Repsol Honda Team / HONDA / 44'50.218 / 155.472 / 37.327
13 / Sylvain GUINTOLI / FRA / Dunlop Yamaha Tech 3 / YAMAHA / 45'03.596 / 154.703 / 50.705
14 / Alex BARROS / BRA / Pramac d'Antin / DUCATI / 45'08.155 / 154.442 / 55.264
15 / Kenny ROBERTS JR / USA / Team Roberts / KR212V / 45'10.627 / 154.302 / 57.736
Pole Position: Valentino ROSSI 1'58.424 160.538 Km/h
Fastest Lap: Casey STONER 1'59.857 158.619 Km/h Lap 15
Circuit Record Lap: Dani PEDROSA 1'59.318 159.335 Km/h 2006
Circuit Best Lap: Valentino ROSSI 1'58.424 160.538 Km/h 2007
World Championship Positions:
1 STONER 86, 2 ROSSI 71, 3 PEDROSA 49, 4 MELANDRI 41, 5 HOPKINS 39, 6 ELIAS 35,
7 EDWARDS 31, 8 CAPIROSSI 30, 9 HAYDEN 30, 10 VERMEULEN 30, 11 BARROS 27,
12 CHECA 20, 13 DE PUNIET 19, 14 HOFMANN 19, 15 NAKANO 15,
Lorengo Orders Chinese Take Out in GP 250cc
Jorge Lorenzo broke his Chinese hoodoo to take victory in the 250cc race, adding the Shanghai International circuit to the 'Lorenzo Land' empire. The Spaniard had run wide on lap one to let five riders go through, but quickly redressed the balance to storm ahead of the pack for a nearly uncontested victory. Alvaro Bautista and Andrea Dovizioso were eventually put in Lorenzo's mirrors after a waiting game from the reigning World Champion on lap 7, and from then on any trailing riders were battling between themselves for second place, which went to Bautista after he muscled out Dovizioso ahead of the final corner and ran him wide.
Lorenzo now leads the championship by 23 points from his persistent challenger. Alex de Angelis was again in the top four, ahead of Mika Kallio and Hector Barbera in other impressive rides.
250cc rookies Julian Simon and Thomas Luthi were once again in the top ten, accompanied by Hiroshi Aoyama and Fabrizio Lai. Aoyama's younger brother Shuhei suffered his second spectacular crash in as many races, although he escaped serious injury.7 ses:
250cc Race Classification: (21 laps = 110.901 km)
Pos / Rider / Nat / Team / Motorcycle / Time / KM/H / Gap
1 / Jorge LORENZO / SPA / Fortuna Aprilia / APRILIA / 44'17.095 / 150.255 /
2 / Alvaro BAUTISTA / SPA / Master - Mapfre Aspar / APRILIA / 44'20.999 / 150.035 / 3.904
3 / Andrea DOVIZIOSO / ITA / Kopron Team Scot / HONDA / 44'22.126 / 149.971 / 5.031
4 / Alex DE ANGELIS / RSM / Master - Mapfre Aspar / APRILIA / 44'23.655 / 149.885 / 6.56
5 / Mika KALLIO / FIN / Red Bull KTM 250 / KTM / 44'27.343 / 149.678 / 10.248
6 / Hector BARBERA / SPA / Team Toth Aprilia / APRILIA / 44'27.597 / 149.664 / 10.502
7 / Julian SIMON / SPA / Repsol Honda 250cc / HONDA / 44'27.927 / 149.645 / 10.832
8 / Thomas LUTHI / SWI / Emmi - Caffe Latte Aprilia / APRILIA / 44'47.579 / 148.551 / 30.484
9 / Hiroshi AOYAMA / JPN / Red Bull KTM 250 / KTM / 44'49.990 / 148.418 / 32.895
10 / Fabrizio LAI / ITA / Campetella Racing / APRILIA / 45'08.072 / 147.427 / 50.977
11 / Aleix ESPARGARO / SPA / Blusens Aprilia / APRILIA / 45'08.794 / 147.387 / 51.699
12 / Ratthapark WILAIROT / THA / Thai Honda PTT-SAG / HONDA / 45'10.131 / 147.315 / 53.036
13 / Anthony WEST / AUS / Team Sicilia / APRILIA / 45'18.758 / 146.847 / 1'01.663
14 / Taro SEKIGUCHI / JPN / Campetella Racing / APRILIA / 45'31.698 / 146.152 / 1'14.603
15 / Arturo TIZON / SPA / Blusens Aprilia Germany / APRILIA / 45'31.849 / 146.144 / 1'14.754
Pole Position: Jorge LORENZO 2'04.543 152.650 Km/h
Fastest Lap: (New record) Jorge LORENZO 2'05.738 151.200 Km/h Lap 9
Circuit Record Lap: Andrea DOVIZIOSO 2'06.865 149.856 Km/h 2006
Circuit Best Lap: Jorge LORENZO 2'04.543 152.650 Km/h 2007
250cc World Championship Positions:
1 LORENZO 95, 2 DOVIZIOSO 68, 3 DE ANGELIS 59, 4 BAUTISTA 56, 5 BARBERA 34,
6 LUTHI 32, 7 SIMON 26, 8 KALLIO 21, 9 LAI Fabrizio 21, 10 AOYAMA 17, 11 TAKAHASHI 17,
12 AOYAMA 15, 13 ESPARGARO 15, 14 SIMONCELLI 14, 15 WEST 13.
---
Taylor Swift
The most beautiful Girl on Earth sings like an Angel from Heaven.
For a piece of heaven CLICK HERE
---
World Endurance Championship, Spain
Kawasaki Wins in Spain, Suzuki Takes WEC Championship Lead
May 6, 2007 - World Endurance Champions Suzuki Endurance Racing Team has taken the lead in the 2007 series after taking second place at the Albacete 6 Hours second round in Spain.
SERT team riders Vincent Philippe, Matthieu Lagrive and Julien Da Costa completed 226 laps of the Spanish circuit, one behind winners Kawasaki Moto France, aboard their GSX-R1000 to head the series by one point - 48 to 47 -with four rounds remaining.
Philippe led from the start but was passed by Kawasaki France's Julian Mazuecos half-way into the opening hour. The top-two positions remained the same throughout the race although fast-starting Qert Qatar Kawasaki were overtaken by eventual third-placed Folch Yamaha going into the second half of the event.
As night fell, Mazuecos, Steve Plater and Gwen Giabbani turned on the pressure, opening up a lead that saw them clinch victory. Third place went to Yamaha Folch on 224 laps, two ahead of Qert Qatar Kawasaki.
Provisional Results: 1 Kawasaki Motor France (Kawasaki) 227 laps, 2 SERT Suzuki (Suzuki GSX-R1000) 226, 3 Yamaha Folch (Yamaha) 224, 4 Qert Qatar Kawasaki (Kawasaki) 222, 5 Bolliger Team Switzerland (Kawasaki) 222, 6 FCC TSR (Honda) 221, 7 End Moto 38 (Yamaha) 220, 8 T18 Sapeurs Pompiers (Suzuki GSX-R1000) 219, 9 Yamaha Austria Racing (Yamaha) 218, 10 Suzuki Sweden (Suzuki GSX-R1000) 216.
---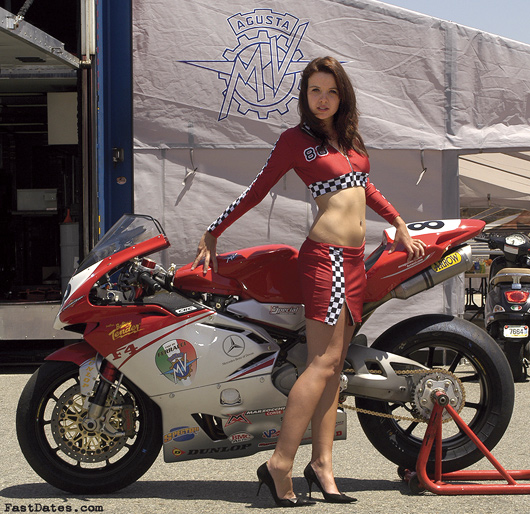 Luca Scassa's Ferraci MV Agusta F4-1000R with the team's beautiful grid girl Dona. BIGGER 1224
Fast By Ferracci MV Agusta Superbike Team
Fontana, CA, May 28th - After some 10 years away from Superbike racing, we were very excited to hook up with good friend, legendary tuner and team owner, the very loveable Eraldo Ferracci and his crew from Fast by Ferracci Racing who are bringing the equally legendary MV Agusta brand back to racing in the AMA Superbike Championship this season. Just to refresh your memory, it was Eraldo who brought Ducati to the fore front of superbike racing, particularly in America by winning AMA National Championships with Jimmy Adamo, Doug Polen and Troy Corser back in the early 1990s, and taking Doug Polen to europe in 1992 to win the World Superbike Championship.
A falling out with the Ducati factory back in 1997 saw the U.S. based Ducati team go to Vance & Hines. But Fast by Ferraci has maintained its motorcycle dealership in Willow Grove, PA, with a signature performance parts line and race support for Ducati, MV Agusta and Husqvarna motorcycles. www.Ferracci.com
Eraldo feels the new MV is becoming very competitive as they find its weak points, and have them solved for the succeeding races. The team's two riders Matt Lynn and Luca Scassa are still needing to pick up their speed and confidence, but did fairly well this weekend at California Speedway on Saturday with 10th and 19th respectively. The race bike development which Ferracci is doing now with their fully factory supported MV Agusta race team will be used by the factory when it enters World Superbike in 2008 as currently planned. As it stands now, Eraldo wants to stay with his AMA based team in America, while continuing to assist the MV factory with development of their World Superbikes.
Below: Carl Fogarty will run MV Agusta's new World Superbike team in 2008. Story at right: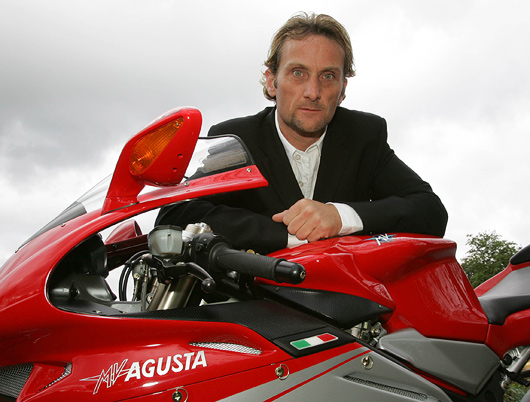 ---
There's more! Go to Pit Lane News NEXT PAGE

Hot Calendar Girl and Bike News! Go to: Fast Dates • Calendar Girls • Iron & Lace





BikerKiss.com - the largest biker personals site!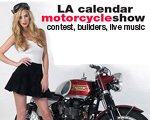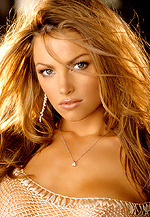 MEOW!
Calendar Motorcycle Show
Hosted by Calendar Kittens!
Playboy Playmate Tamara Witmer,
Miss Texas / Miss Hooters
Rockin Robin Cunningham,
97.1 KLSX Radio and Penthouse Pet Sam Phillips.
Live 97.1 FM Interviews
& Music with Tamara Whitmer and Kari Kimmel
• June 21st Thursday 8pm PST
Conway & Whitman Show
• July 10th Tuesday 8am PST
Adam Corrola Show
• July 2-15th Radio Ad Campaign

Listen On Line:

Click to Listen & Buy It Now
What's Hot!
Kari Kimmel
LA Calendar Show
July 14-15th
Incredible new singer/song writer
featured on top TV and Movie sound tracks will be performing music from her awesome new CD live at our upcoming LA Calendar Motorcycle Show both days on July 14-15th!
Kari Kimmel on You-Tube

Kari at Tangiers
Hollywood, May 19th
"Hey everyone, After my last "string" show- I had many requests to do another... and now the time has come.
May 10th at 8:45, we will be drinking scotch, singing tunes and hearing some beautiful strings... This show is going to be rad! Come on out Thursday night to Tangier!!
http://www.tangierrestaurant.net
SEE YOU THERE! ;)" - Kari
Kari's new CD "A Life in the Day" will be sold at the show, or go to www.karikimmel.com to get your own copy today!
Kari's songs now on itunes...
www.karikimmel.com
http://myspace.com/karikimmel

Buy Kari at Amazon.com
---
Shanghi MotoGP
Race Quotes
LIVIO SUPPO, Ducati MotoGP project manager
"Another unbelievable race! The bike was great, the tyres were great and Casey did another fantastic job out there today. Again, this victory is a big tribute to the all people involved, from everyone at Ducati to our technical partners Bridgestone and Shell Advance. Loris once again showed that he is a real fighter who never gives up. Leading the World Championship like this is a dream come true for all of us and now we just want to keep working to keep the dream alive."
After the race FIM technical director Mike Webb checked the engine capacity of Casey Stoner's GP7 and everything was okay. This was a standard FIM procedure and not the result of any protests. Already this season the FIM has checked the fuel tank capacity and fuel temperature of the Ducati Marlboro Team GP7."
Dani ' The Torpedo" Pedrosa 4th:
Dani said, "Well, we'll take the points for fourth place because these are useful for the Championship, even though it would have been nice to be on the podium today. My start was quite good and I could ride with the leaders for the first few laps. However the riders in front were very fast today and in the end the pace was just too quick for us. For the middle part of the race I had a battle with Melandri and when I was able to get past him they had made a gap. Still, I don't think I could have stayed with them today."
Marco Melandri 5th:
Marco said, "I'm pleased because I gave my best, but I can't deny that I'm aiming for better results than this. I got a good start and felt comfortable with the bike, it felt good at the start of the race. I was able to move up to second place but after a few laps I started to suffer a little with chatter and it didn't help. We have a lot of hard work still to do because at the moment we're behind."
Lori Capirrosi, 6th:
8th in World Championship on 30 points "We had a difficult Saturday and the crash in qualifying was simply a shame because we had to start so far back on the grid. I was in the middle of the first lap accident but I was able to escape getting involved. Anyway, I had problems when braking all through the race, so I couldn't attack. I could only try to defend my position and finish at the front of my group. I got ten points, which isn't much but they are something. I'm eighth on points while Casey and Valentino are way in front but I'm not so far back from third position, so I'll just keep my head down and try to improve my feeling with this bike which is obviously a winning machine. Also, the tyres were very good today, so we just have to keep working hard."
LIVIO SUPPO
Ducati MotoGP project manager
"Another unbelievable race! The bike was great, the tyres were great and Casey did another fantastic job out there today. Again, this victory is a big tribute to the all people involved, from everyone at Ducati to our technical partners Bridgestone and Shell Advance. Loris once again showed that he is a real fighter who never gives up. Leading the World Championship like this is a dream come true for all of us and now we just want to keep working to keep the dream alive."
After the race FIM technical director Mike Webb checked the engine capacity of Casey Stoner's GP7 and everything was okay. This was a standard FIM procedure and not the result of any protests. Already this season the FIM has checked the fuel tank capacity and fuel temperature of the Ducati Marlboro Team GP7."
Chris Vermeulen, 7th
"I was a bit injured from yesterday's crash, but the worst part today was that I had to start back on the fifth row. I got a good start and made up some places through the first two turns and the bike and tyres felt really good - I could do consistently fast times. It was a bit of a shame that I was back there as I did get held up a bit by some slower riders. I got up to seventh and had a great battle with Loris. Every time I passed him he'd then go past me on the straights – we just didn't have the speed to match his bike. Seventh place from 15th on the grid is not a bad performance and we can look forward to Le Mans. I also want to congratulate John on his first podium in MotoGP, I know what it means to him and I'm sure there will be plenty more of those for Rizla Suzuki!"
Carlos Checa 10th
(LCR Honda RC212V) finished tenth and said, "I'm satisfied with this result because I knew this would be a tough race as we had a top speed disadvantage on the straight and it is difficult to fight in this condition. I rode as fast as possible and after I passed Edwards I was able to match the pace of Capirossi and de Puniet ahead of me. In the first corner I had to stop and run wide to avoid hitting Hofmann, it was better to do that than crash and then I just tried to make up time. Now I'm looking ahead to the Le Mans race."
Nicky Hayden 12th. The reigning World Champ said, "This morning I was fifth fastest in the warm-up and I was definitely looking to get my best result of the year, so it's a pity about that first corner incident. I got a decent start and going round the inside I felt pretty good and was in a decent position. Then somebody just drilled me from behind and I was lucky to stay on the bike. I was out of the saddle, then my feet were dragging on the ground and I was pretty much cowboying it through the dirt and trying not come back on the track in the middle of the bunch. By the time I was pointing the right way everybody was gone."
Kenny Roberts (KR212V) managed 15th place. The disappointed former World Champion said, "It seems that everybody else has made improvements, because you hear about everybody talking about all the improvements they made for here. From here, I'm going to go to Le Mans in my same mentality and if we have a good weekend, we do. I can only go this hard, because the front tyre's going to fold or the back tyre's going to spin out and I'll crash. So the physical part, like I used to do on a 500, is not there. It's like a go-kart almost, but at the moment I'm just not setting my go-kart up right, I guess."
---
CBS Sports to Broadcast
3- Race MotoGP PackageThursday 3rd May - As MotoGP continues its growth across the world, three races will be broadcast on network television across the United States this summer after an agreement was reached between CBS Sports and MotoGP's commercial rights-holder, Dorna Sports. This agreement represents the most extensive free-to-air television package that MotoGP races have ever enjoyed in the US, and is a further indication of the growing popularity of the sport across the nation.
CBS Sports will broadcast races from the heart of the MotoGP season. Coverage starts with the hugely attended Grand Prix from Barcelona on June 10 (1:30-2:30 p.m., ET), and is closely followed by MotoGP's most traditional race from the TT Circuit in Assen, Netherlands on June 30 (2:00-3:00 p.m., ET), with the third race coming from the Sachsenring, Germany on July 15 (1:00-2:00 p.m., ET). The race telecasts will include not only the thrilling race coverage but will also include exciting features, news and interviews as well as the sophisticated information and graphics package that helps race fans follow the exciting action.
Additionally, the race coverage will include production elements that are unique to MotoGP and highlight the exhilarating and daring nature of the sport and its competitors. Chief among these elements will be the incredible on-board cameras that show the race from the point of view of the riders themselves. Fans seeing these heroes making turns at high speeds and just inches off the ground will be amazed at the skill and accuracy that these riders posses.
"With the growth of this emerging sport, we are more than pleased to be bringing our viewers all the high-speed excitement of MotoGP," said Rob Correa, Sr. Vice President, Programming, CBS Sports.
"We are proud to be associated with CBS Sports, a real home for American sports, and it just shows how far MotoGP has come in the last few years," said Manel Arroyo, Managing Director, Dorna Sports. "The growth of the sport in the United States is one of Dorna's key goals, and this deal will help us showcase the thrills and excitement of MotoGP to a mainstream audience right across the country."
MotoGP is the world's premier motorcycle championship, featuring the best racers on the planet riding multi-million dollar, prototype machines that can reach speeds in excess of 200mph. MotoGP takes its glamorous circus to all corners of the globe. The machines produce more than 200 horsepower and weigh in at just 325lb (148kg), demanding the ultimate in riding skill.
MotoGP received a big boost in the US with the performances from the Nicky Hayden, the 'Kentucky Kid'. Hayden, who won his first MotoGP event at the 2005 Red Bull U.S. Grand Prix in Laguna Seca, California, took his crowning glory in 2006 when he won two races on his way to becoming the new MotoGP World Champion.
Currently MotoGP TV broadcasts reach 207 countries, with 184 of those in live or same day delayed format. An average of 142 million spectators see the live/SDD broadcasts, with a total average audience per GP of 311 million viewers. In 2006, an estimated 5.2 billion people around the world tuned into MotoGP races.
Helping to make the deal possible between the two parties was Van Wagner Sports Group who serves as the U.S. free-to-air television agent for MotoGP. In addition to negotiating the television agreement between CBS Sports and MotoGP, Van Wagner will handle the advertising sales for the telecasts as well as coordinating production aspects.
The program itself will be produced by Dorna using CBS Sports talent, as well as expert analysis being brought by America's former World Champion and MotoGP Legend Kevin Schwantz.
MotoGP returned to network television in the United States last season with the network telecast special of the Red Bull U.S. Grand Prix from Laguna Seca, an agreement negotiated by Van Wagner Sports Group and produced by Dorna.
Yamaha Virtual SuperSport Bike Show & Tickets to Laguna Seca MotoGP 2007
Yamaha Press Release April 12th - Submit a photo of your personalized Yamaha Sportbike to enter the bike show and have it displayed on yamaha-motor.com.
Browse through the Yamaha Virtual SuperSport Bike Show to see how owners have personalized their Yamaha SuperSport Bikes.
From the bikes entered, 150 will be selected as winners.
Owners of the bikes chosen will receive full 3-day U.S. MotoGP Race Admission tickets for two along with an invitation for a special V.I.P. dinner on Friday evening during the MotoGP weekend.
Winners will also receive FREE motorcycle parking in a specially designated Yamaha location at the track.
U.S. MotoGP is in Monterey, California, July 20-22, 2007.
Yamaha Motor Show
Contest Details Here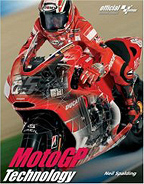 NEW! FastDates.com
Cell Phone Wallpapers!
Click for a roll with these cuties!
Rizla Suzuki's
Wacky Website
Cigarette rolling paper company Rizla is the sponsor of the factory Suzuki MotoGP team with riders John Hopkins and Chris Vermeulen. So how does Rizla try to garner attention when the Suzuki team isn't winning races and their product has nothing to do with motorcycles. How about a tongue-in-cheek website that takes a Monte Python style humerous look at their involvement in racing!
Check it out by clicking above and going to "The More Rizla Project"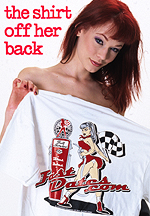 Carl Fogarty and MV Agusta
Together for 2008 World Superbike
May 2nd - Two iconic names in motorcycle racing, MV Agusta and Carl Fogarty, are to join forces for an assault on the Superbike World Championship.
The Italian manufacturer is set to enter the championship in the 2008 season with Fogarty's British-based team as their factory-supported outfit.
"We are happy to race with Carl Fogarty's team in 2008 and see this as a long-term relationship," says MV Agusta President Claudio Castiglioni.
We always targeted 2008 as our debut year in the World Superbike series, when we will have sufficient resources to fully support such a challenge.
When MV Agusta returns to World Championship competition, it must be with the ability to be competitive from the very first race, and to challenge for victory throughout the season.
Everyone was impressed by the professionalism and dedication of Fogarty's team during their five years with Petronas and we are confident they can deliver the results we expect."
The partnership recreates the relationship Castiglioni and Fogarty enjoyed when the rider won the first of his two World Superbike titles in 1994 and 1995 for Ducati, then owned by Castiglioni.
Fogarty, four-times World Superbike champion, said: "This is a very exciting opportunity and one which is sure to capture the imagination of racing fans around the world.
Claudio shares my desire for success and it will be great to work with him again.
Our initial aim was to continue racing in 2007 but it soon became clear that a start date of 2008 made much more sense for this project.
My team is now committed to finding sponsorship for next year in order to start preparations for the 2008 season as soon as possible."
The team will run the new 2008 F4 R 312, which Fogarty is expected to ride during a special Parade of Champions on Friday, June 8th, as part of the 100th anniversary celebrations of the Isle of Man TT. MV Agusta last appeared there in 1972, when Giacomo Agostini recorded his last of 10 race wins on the island