Shocker! BMW to Withdraw from World Superbike at the end of 2013
With effect from the end of the 2013 season, "BMW Motorrad will terminate its commitment in the FIM Superbike World Championship in order to strengthen the customer sports programme."

Munich, 24th July 2013 -BMW Motorrad is continuing its long-term strategic realignment of the brand. This strategy also affects BMW Motorrad Motorsport's activities, which as a next step will also be restructured. At the end of the 2013 season, BMW Motorrad Motorsport will terminate its factory involvement in the FIM Superbike World Championship. The main focus and some of the resources of BMW Motorrad's commitment to sport will switch to other motorsport activities like the successful international customer sports programme from 2014 on.

"BMW Motorrad Motorsport will end its involvement in the World Superbike Championship after this season", explained Stephan Schaller, General Director BMW Motorrad. "This is consistent with the strategic realignment of our brand. BMW Motorrad will now focus on the further expansion of the very successful product portfolio over 500 cc, the expansion of product segments under 500 cc, e-mobility and the development of market potential in emerging economies like Brazil and Asia. Only those who act consistently today are well prepared for the challenges of tomorrow. BMW Motorrad will remain involved in motorsport and in doing so we will focus on the international customer sport in all its facets. I want to thank everybody who has supported us on this long and successful journey."

"The team is a very professional and motivated group of people and I am sure they will continue to do everything to end the season on a high note", commented Andrea Buzzoni, General Manager BMW Motorrad WSBK. "Twenty thirteen is a good year, the atmosphere within the team is great and also our riders, Marco Melandri and Chaz Davies, are doing an excellent job. We are satisfied with the current results and, of course, we will keep working hard. Therefore I am convinced we can celebrate more successes with Marco and Chaz as the season goes on. I am sorry about the decision, but I understand the strategic decision making of the company. I want to thank all the people who are involved in this project."

BMW Motorrad Motorsport has run a successful worldwide customer sport programme for several years. From the beginning, customer teams and riders have celebrated numerous victories and titles in international and national championships with the BMW S 1000 RR. From the start of this season, some of them have also fielded the brand new DDC equipped BMW HP4, and celebrated several race wins. Details of the increased future commitment in customer sport will be announced in due course.

BMW Motorrad Motorsport entered the FIM Superbike World Championship in 2009. After a learning phase, it has established itself of a winning team in this highly contested series. To date, the German manufacturer has celebrated 11 race wins and a total of 33 podium finishes with the race version of the BMW S 1000 RR. The most successful season so far was 2012, when BMW finished runner-up in the manufacturers' classification and fought for both the manufacturers' and the riders' titles until the very last race.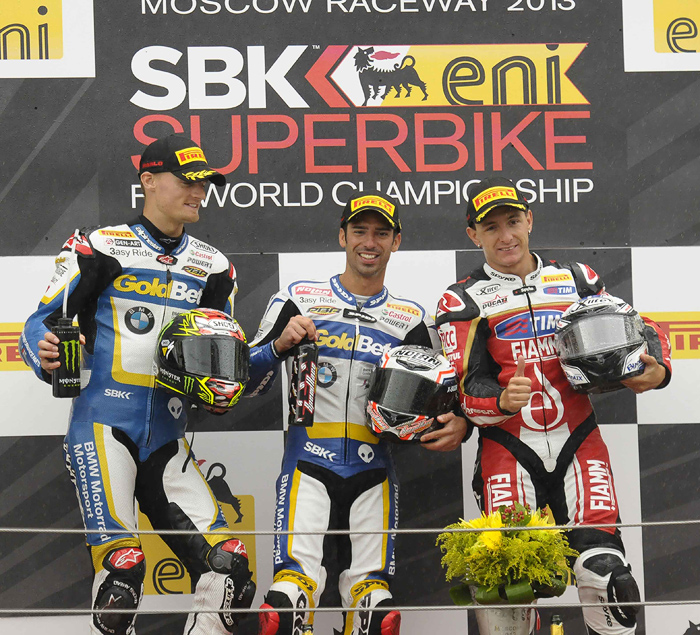 2013 SBK Eni World Superbike Championship, Round 8 of 15
Marco Melandri Wins a Wet World Superbike Race One at Moscow Raceway
Remainder of races cancelled when Andrea Antonelli is killed in opening lap of Supersport race

Moscow, Russia, Sunday 21 July 2013 -After the completion of the first SBK race the FIM Supersport World Championship event was red flagged after an incident on the back straight involving 25-year-old Italian rider Andrea Antonelli (Kawasaki). Sadly Andrea succumbed to his injuries after a collision with another riders machine in which he suffered a cranium base fracture. All subsequent racing was cancelled as a mark of respect.

The race was stopped with the red flag and the rider was immediately taken to an ambulance where the medical staff worked to resuscitate him. Despite their efforts, Andrea sadly succumbed to his injuries at 2.10pm local time. FIM, Dorna and YMS Promotion decided to cancel all activities scheduled for the rest of the day. Everyone involved in motorcycle championships extends its deepest condolences to Andrea's family, friends, team and Italian Federation at this tragic loss.

Andrea Antonelli / Team Kawasaki
Davide Giugliano the pole-sitter at Moscow Raceway
Moscow, Russia, Saturday 20 July 2013 - Davide Giugliano (Althea Racing Aprilia) scored his first ever Tissot-Superpole win today at Moscow Raceway. The 23 year old from the "Eternal City" of Rome managed to time in 1'34.676 lap-time to secure first place ahead of Chaz Davies (BMW Motorrad GoldBet), as the Welshman achieved his best ever grid positioning in... (read more)

Davide Giugliano: "This Tissot-Superpole is a great result for me and the team, who made this success possible by setting-up a very competitive bike: we can stand a chance with the official teams and also be up front, as today. Hope to do the same tomorrow, even though we are aware that the races will be two hard ones and also Sykes, despite his crash today, will take part in the battle. Moreover, weather conditions seem not to be that good, but we'll do our best as ever."


Marco Melandri wins unpredictable first race
Race Day, Sunday 21 July 2013 - Marco Melandri (BMW Motorrad Goldbet) is back on the top step of the podium after an epic race 1 that was hard to imagine before the lights went off. Melandri's third win in the season means a big step up in the points for the Italian, who is now 32 points away from new Championship leader Sylvain Guintoli (Aprilia Racing Team).
Constantly changing weather conditions and several DNFs played a huge factor in today's first race, with 2013 flag-to-flag rules that came into place. The Italian, along with several other riders in the top positions, pulled in for a tyre change at the end of lap 20 as the rain got heavier, making almost impossible to ride on slick compounds. Thanks to a formidable pit-stop performed by his crew, Melandri closed the gap on the leader and team mate Chaz Davies, eventually getting on first position and pulling away to cross the line a lonely winner. Davies, on the other hand, led the race for the most part, showing great skills on both dry and mixed conditions.
New World Superbike rules don't stop the race in the event of rain and they need to change from slicks to rain tires. Chaz Davies (Green Monster helmet) was leading Race One by nearly 5 seconds over BMW team mate Marco Melandri (Blue Nolan helmet) when they botth pitted in the puring rain to change tires, with Melandro getting out quicker to win the race.
Ayrton Badovini (Team Ducati Alstare) brought the 1199 Panigale R to a long-awaited first podium finish, thanks to an impressive performance in the last part of the race. The former STK1000 Champion found himself at ease on soaked wet conditions, to edge out from the top-3 Jonathan Rea (Pata Honda World Superbike) while entering the penultimate lap.
Sylvain Guintoli put in another heroic performance today by finishing sixth behind Michel Fabrizio (Red Devils Aprilia), despite the dislocated right collarbone and a big moment in the first half of the race.
Tom Sykes' (Kawasaki Racing Team) second technical problem of the weekend resulted in a no-score for the Brit, as his bike stopped and got on fire during the fourth lap. A big number of crashes took place and involved Carlos Checa (Team Ducati Alstare), Jules Cluzel (FIXI Crescent Suzuki), Davide Giugliano (Althea Racing Aprilia), Eugene Laverty (Aprilia Racing Team), Leon Haslam (Pata Honda World Superbike), Lorenzo Savadori (Team Pedercini Kawasaki) and Vittorio Iannuzzo (Grillini Dentalmatic BMW).
World Superbike Race 1 Results: 1. Melandri (BMW) 25 Laps/98.275 km in 46'03.043 average 128.044 kph; 2. Davies (BMW) 7.441; 3. Badovini (Ducati) 12.754; 4. Rea (Honda) 21.317; 5. Fabrizio (Aprilia) 47.456; 6. Guintoli (Aprilia) 1'00.999; 7. Neukirchner (Ducati) 1'04.762; 8. Baz (Kawasaki) 1'04.947; 9. Camier (Suzuki) 1'09.140; 10. Cluzel (Suzuki) 1 Lap; 11. Sandi (Kawasaki) 1 Lap; RT. Laverty (Aprilia); RT. Haslam (Honda); RT. Sykes (Kawasaki); RT. Giugliano (Aprilia); RT. Savadori (Kawasaki); RT. Iannuzzo (BMW); RT. Checa (Ducati).
---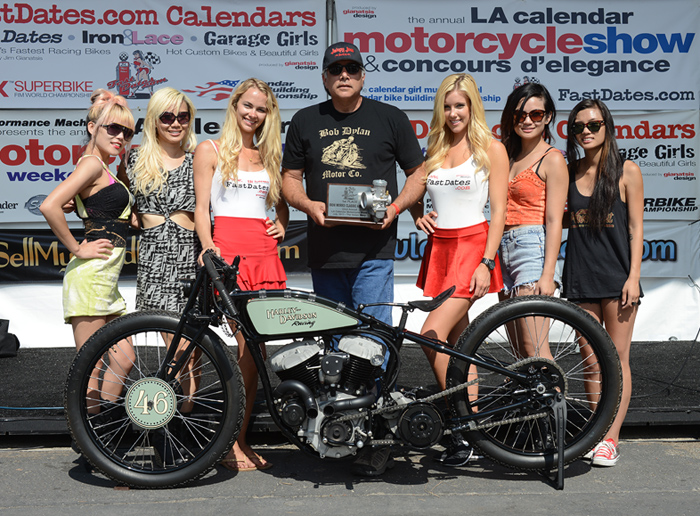 Ron Boldonado and his Classic American Class winning replica Board Track race with girls from the band Nylon Pink
and Calendar Kittens Sara Horvath and Jessic Harbour who will be accompanying us this September 26-28th to Laguna Seca World Superbike to shoot the next edition of the Fast Dates World Superbike Calendar and will serve as official SBK grid girls on race day.
2013 LA Calendar Motorcycle Show & Calendar Girl Music Festival
Los Angeles, July 14th, 2013 - The 22nd edition of the annual LA Calendar Motorcycle Show marked its return to the Queen Mary Seawalk Village in Long Beach, CA with Southern California's Sam Baldi continuing his domination of 2013 season West Coast bike event by taking the Calendar Bike Building Championship's Best of Show and one of the coveted Mikuni Carburetor Trophies with his latest Jimmy Todorovith / Profile Cycles built Big Twin custom named "Lost Angel".
This year's Calendar Motorcycle Show continued it's long standing tradition of showcasing top Celebrity Builders in the Calendar Bike Building Championship, selected Vendors and Exhibitors, together with Calendar Girl Music live performances. And as always, this year's Show celebrated the world premier of the new 2014 FastDates.com Motorcycle PinUp Calendars photographed by Show producer Jim Gianatsis featuring the world's top SBK World Superbikes, sport and cafe bikes, and custom motorcycles with the beautiful Calendar Kittens. On hand throughout the day to meet with fans and pose for pictures were Calendar Kittens Apple Price, together with official SBK World Superbike grid girls, Jessica Harbour and singer songwriter Sarah Horvath.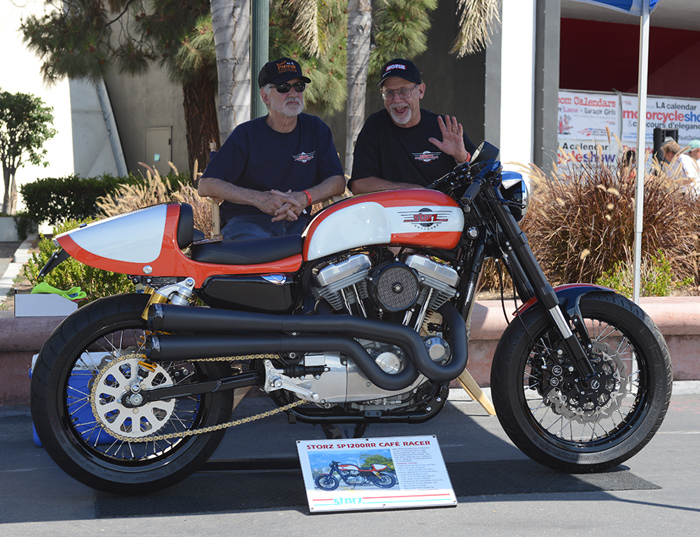 Steve Storz premiered his new Storz SP1200RR Cafe Racer which retails for $28,000 or you can buy the parts individually to modify your own Sportster donor bike.
---
Click to GO BIG

2013 MotoGP World Championship, Sachsenring, Germany, Round 8 of 18
Stefan Bradl takes Pole and finishes in 2nd Place
Marquez Continues to Win at Laguna Seca MotoGP
Laguna Seca, California, USA July 18-20th - Marc Marquez has won Sunday's Red Bull U.S. Grand Prix at the Mazda Raceway Laguna Seca, becoming the youngest ever back-to-back race winner in MotoGP™. The Repsol Honda Team rider extended his championship lead while LCR Honda MotoGP's Stefan Bradl celebrated a first premier-class podium finish from pole position. Valentino Rossi held off Alvaro Bautista for the final rostrum spot.

On Saturday, Bradl had stormed to a maiden pole position while Marquez suffered a crash in qualifying. On Sunday, the Spaniard patiently followed the German before pulling off a clean manoeuvre at the end of the 19th lap. Five riders failed to make the distance at the notoriously difficult anti-clockwise circuit, the shortest on the calendar.

Marquez's third victory of the year equals the sum of reigning World Champion Jorge Lorenzo. The Repsol Honda rider sank as low as fourth after a poor start, but stayed ahead of Bautista in the early stages and crucially pulled off a confident pass on Rossi at the world-famous Corkscrew corner. He soon homed in on Bradl, overtaking the German and winning by 2.2 seconds. In doing so, Marquez wins for the second time within the space of a week and steals former double champion Freddie Spencer's record of being the youngest MotoGP™ rider to triumph in consecutive Grand Prix. Furthermore, he makes history by becoming the first rookie rider to win at Laguna Seca.

Marc Marquez (93) stalked early race leader Stefan Bradl (6) for the first 10 of 32 laps, then easily went past to lead the rest of the race by 2-3 seconds.

Bradl's ride to second was one of calm and composure. A clean getaway allowed the LCR Honda MotoGP rider to head the field from his first ever pole in the top class. The 2011 Moto2™ World Champion was assisted by the fact that those behind him were battling early in the race, but by the 17th tour had the recovering Marquez only two tenths of a second behind. Once the overtake had occurred two laps later, Bradl comfortably managed a two-second gap back to Rossi to clinch his maiden premier class podium, improving on his previous best of fourth – achieved on three occasions.

Yamaha Factory Racing's Rossi has now taken the chequered flag inside the top three for as many races in a row. The Italian, who had famously overtaken Casey Stoner at the Corkscrew five years ago, was this time passed in the same place by Marquez before holding off a significant attack from Bautista over the closing laps; the Spaniard briefly edged ahead before the final corner, but was kept behind. Another third place for Rossi sees him jump ahead of Cal Crutchlow for fourth in the standings.

Laguna Seca had always promised to be a weekend of damage limitation for both Lorenzo (Yamaha Factory Racing) and Pedrosa (Repsol Honda Team). Both men continue to suffer with left collarbone injuries as they finished fifth and sixth, with Pedrosa having moved ahead of his rival in an overtake at the Andretti Hairpin. The duo both finished in front of Monster Yamaha Tech 3's Crutchlow, who on Saturday had been left confused by a crash before taking part in Q2 with his second bike.

Ducati teammates Nicky Hayden (69) and Andrea Dovizioso (04) ran a lackluster race trading positions over 9th and 10th. Coming into Laguna Seca, the American Nicky Hayden was told by Ducati that after 5 years of no podium results his contract with them would not be renewed for 2015.
The top ten was completed by Ducati Team's Nicky Hayden and Andrea Dovizioso – who during the race made side-to-side contact on the start/finish straight – and Avintia Blusens' Hector Barbera, who became the first rider other than Aleix Espargaro to lead the CRT runners in 2013. Espargaro crashed at the last corner, while Power Electronics Aspar teammate Randy de Puniet retired with technical problems. Tech 3's Bradley Smith also stopped with mechanical gremlins, while the first two retirements were PBM's Michael Laverty and NGM Mobile Forward Racing's Claudio Corti. In 11th place, Ignite Pramac Racing's Alex de Angelis scored while covering for the injured Ben Spies, while Colin Edwards finished 12th for Forward Racing. The top 15 was completed by Danilo Petrucci (Came IodaRacing Project), Karel Abraham (Cardion AB Motoracing) and Yonny Hernandez (PBM).

With the first half of the season now complete, MotoGP™ heads into its summer break before returning at Indianapolis in mid-August. Marquez carries a 16-point advantage over teammate Pedrosa and has finished on the podium in eight of his first nine races since joined the premier class as reigning Moto2™ World Champion.

In Their Own Words....
Marc Marquez, Repsol Honda: 1st - "I am very happy, because we weren't expecting this result from our first visit to Laguna Seca. I didn't think I would adapt so easily to such a tricky circuit, but from the first day of practice I felt very comfortable and quickly found the best lines. Today I was a little cautious at the start, because with a full tank it is easy to make a mistake, but when the tyres got up to temperature I was able to maintain the pace from practice. I overtook Valentino in a similar spot to where he passed Casey in 2008, although the passes were a little different because his was more spectacular! Later I was able to pass Stefan after studying him for a number of laps, and then I tried to build a gap in order to win the race by a comfortable margin."
Stefan Bradl, LCR Honda MotoGP: 2nd - "It's a great result for us. We did a good job all across the weekend. Of course expectations were high after I had pole yesterday, but I knew I had good speed and that I could be fast from the beginning. I tried to push from the start and I think I did that very well. I struggled a little bit. I thought the race speed would be a little quicker but, with the full tank of fuel, I had a few problems with the front. When he caught me I saw that he had some more edge grip on the tyre and that he was able to open up a gap. I just tried to manage the gap to Valentino (Rossi), which was not easy, and it was a long and tough race."
Valentino Rossi, 3rd / +4.498 / 32 laps - "At this track with the Yamahas we suffer a little more than the Hondas, but we worked very well in the practice, we tried everything and I could keep a good pace in the race until the end, not far from Bradl. I fought with Bautista but always stayed in front so I could take the third podium in a row. I am quite competitive and I am happy, it is a good result. Now we take some rest, we go on holiday and we try to take some rest for the second half of the season. Regarding the pass, I tried to resist but today wasn't the right day, Marc was too strong for me. Before the end of the season we will have another battle where I will be faster and I will give back the overtake for sure!"
Alvaro Bautista, Team FUN&GO Honda Gresini: 4th - "I was so close to the podium! I would really like to have been up there but we have to be happy with this result and especially for the way we achieved it. Obviously you can't get much closer than 0.059 seconds but the most important thing about today was that we showed we have taken a massive step forward and hopefully we can continue in the same way at the next race. This result gives us confidence after a less than positive period and it's a nice boost for the rest of the season. I am also happy for the team, who have been working so hard and really deserved to celebrate a result like this today."
Dani Pedrosa, Repsol Honda: 5th, 1'21.728 - "First of all, I want to thank everyone who has supported me over these past few days. This was a race in which it was very important to take points. I was seriously considering sitting out this race, because the conditions were very difficult, so I am very happy to have taken fifth. We were close to the podium, but on the final laps I found things very hard. I think that I held up well in the race, although I was in a lot of pain the entire weekend. At least I was able to grip the handlebars and control the bike. A lot of times moving the bike makes it tough for you and it is difficult to ride a long race. In the end, the 11 points are very important for the championship."
Jorge Lorenzo, 6th / +12.970 / 32 laps - "This was a difficult race because I am not in shape, one month or more without training and two general anaesthetics. I felt quite dizzy from the middle of the race to the end so my performance was getting worse. The bike was also not working the same as in warm up. Maybe with more temperature the tyres were working differently and I couldn't stop the same in the braking zones so I didn't have the same feeling and I was half a second slower. The important thing is that we saved a very dangerous situation because if I crashed again I might have finished my championship. We have one month to rest and train now to get back in shape which will be important for Indianapolis. I hope to be in almost perfect condition there and have the same performance as before the crash."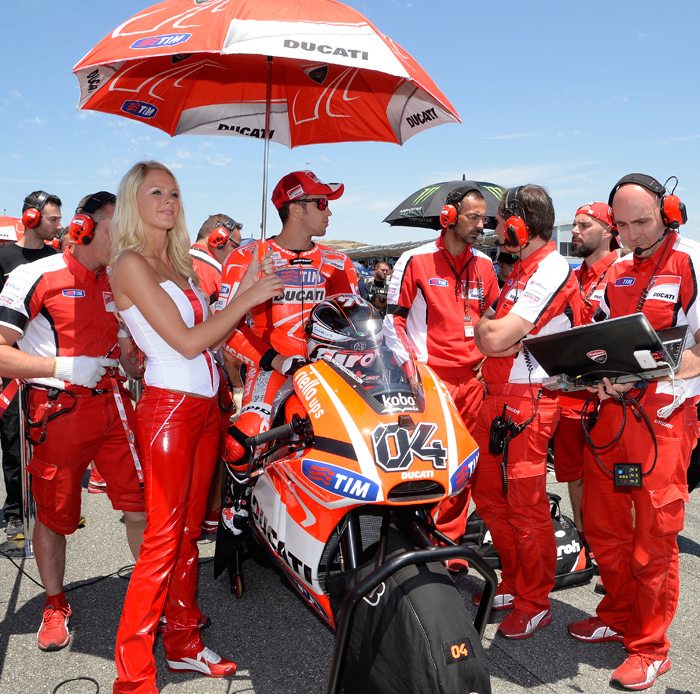 RESULTS MOTOGP RACE: (32 laps = 115.52 Km)
POS / RIDER / NAT. / TEAM / MOTORCYCLE / TIME / KM/H / GAP
1 / Marc MARQUEZ / SPA / Repsol Honda Team / HONDA / 44'00.695 / 157.4 /
2 / Stefan BRADL / GER / LCR Honda MotoGP / HONDA / 44'02.993 / 157.3 / 2.298
3 / Valentino ROSSI / ITA / Yamaha Factory Racing / YAMAHA / 44'05.193 / 157.2 / 4.498
4 / Alvaro BAUTISTA / SPA / GO&FUN Honda Gresini / HONDA / 44'05.252 / 157.2 / 4.557
5 / Dani PEDROSA / SPA / Repsol Honda Team / HONDA / 44'09.952 / 156.9 / 9.257
6 / Jorge LORENZO / SPA / Yamaha Factory Racing / YAMAHA / 44'13.665 / 156.7 / 12.97
7 / Cal CRUTCHLOW / GBR / Monster Yamaha Tech 3 / YAMAHA / 44'15.999 / 156.5 / 15.304
8 / Nicky HAYDEN / USA / Ducati Team / DUCATI / 44'34.658 / 155.4 / 33.963
9 / Andrea DOVIZIOSO / ITA / Ducati Team / DUCATI / 44'34.824 / 155.4 / 34.129
10 / Hector BARBERA / SPA / Avintia Blusens / FTR / 45'03.064 / 153.8 / 1'02.369
11 / Alex DE ANGELIS / RSM / Ignite Pramac Racing / DUCATI / 45'03.299 / 153.8 / 1'02.604
12 / Colin EDWARDS / USA / NGM Mobile Forward Racing / FTR KAWASAKI / 45'04.288 / 153.7 / 1'03.593
13 / Danilo PETRUCCI / ITA / Came IodaRacing Project / IODA-SUTER / 45'21.145 / 152.8 / 1'20.450
14 / Karel ABRAHAM / CZE / Cardion AB Motoracing / ART / 44'05.885 / 152.2 / 1 lap
15 / Yonny HERNANDEZ / COL / Paul Bird Motorsport / ART / 44'15.867 / 151.6 / 1 lap
Pole Position: Stefan BRADL 1'21.176 160.0 Km/h
Fastest Lap: Marc MARQUEZ 1'21.539 159.3 Km/h Lap 5
Circuit Record Lap: Dani PEDROSA 1'21.229 159.9 Km/h 2012
Circuit Best Lap: Jorge LORENZO 1'20.554 161.3 Km/h 2012
CHAMPIONSHIP POSITION TILL DATE:
1 MARQUEZ 163, 2 PEDROSA 147, 3 LORENZO 137, 4 ROSSI 117, 5 CRUTCHLOW 116,
6 BRADL 84, 7 DOVIZIOSO 81, 8 BAUTISTA 71, 9 HAYDEN 65, 10 ESPARGARO 52, 11 SMITH 51,
12 PIRRO 36, 13 IANNONE 24, 14 BARBERA 24, 15 DE PUNIET 19.
---
The 2014 FastDates.com Calendars and the FAST 2014 Calendar Magazine Yearbook feature
the official SBK World Superbike grid girls Jitunka & Petra from the Czech Republic!
NEW! FAST 2014 Digital Calendar Magazine Yearbook
The Bikes, the Builders, the Riders, the Kittens,the Calendar Bike Show, the World Superbike races all the 2014 Calendar Pictures, and Special Features... For the first time every we take you around the world in 120 exclusive pages for the making of the 2014 FastDates.com Calendars! Now in Members Corner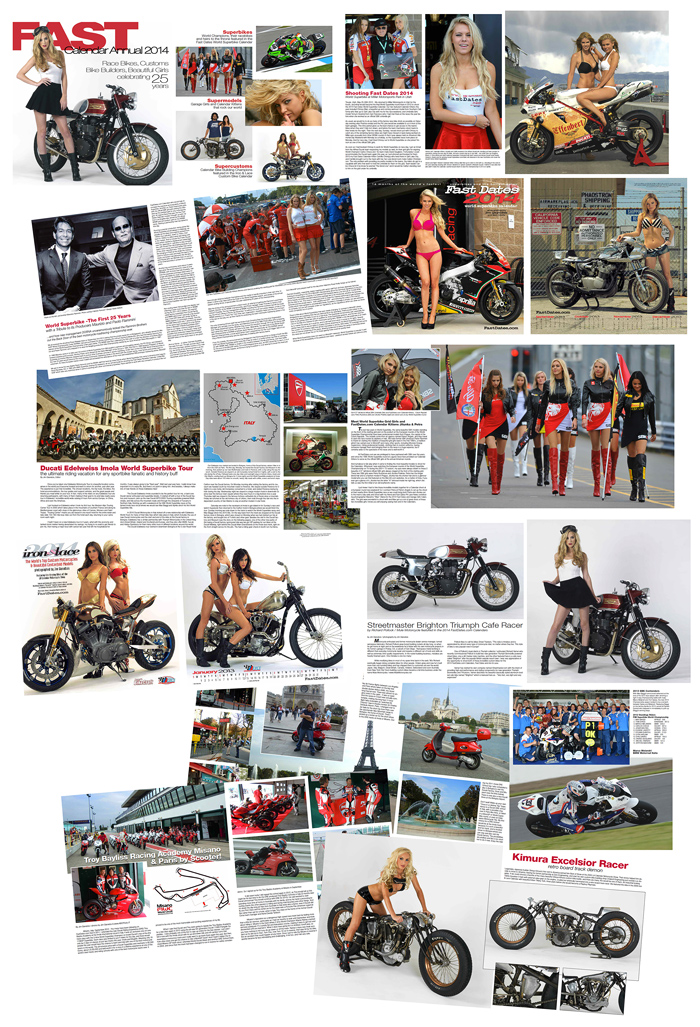 ---
MV Agusta Premiers Sexy New 2014 Brutale Corsa
July 8th, 2013 - a talk about sexy eye candy! Adrenaline, power, performance, all hand-built in small numbers, the exclusive Brutale Corsa pushes back the boundaries even further to venture into previously unexplored territory. With 158 HP of power and 100 Nm of torque, the Brutale Corsa is instantly recognizable at first sight for the outstanding quality of its components, extreme attention to detail and spectacular bespoke livery.

The benefits of the ultra-light specific forged wheels and fully adjustable Öhlins front fork in terms of riding dynamics are instantly perceptible, as are those of the billet steering head created specifically for this unique version. There are plenty of new styling touches too: from the frame finished in gloss black paint and the hand-stitched rider and passenger saddles to brake levers, rider foot pegs and brake and clutch fluid reservoir caps machined from solid billet. The tank guard has been created specifically for this bike, while the sports license plate mount and the carbon fiber rear mudguard and front mudguard spoiler are branded with the MV Agusta Corse logo. Price in Europe with VAT included €20.990 - so hopefully USA price will be close to that same number in US Dollars without VAT.
ENGINE


Type Four cylinder, 4 stroke, 16 valve
Timing system "D.O.H.C", radial valve
Total displacement 1078 cm3 (65.78 cu. in.)
Compression ratio 13:1
Starting Electric
Bore x stroke 79 mm x 55 mm (3.1 in. x 2.2 in.)
Max. power - r.p.m. (at the crankshaft)** 116.5 kW (158 hp) at 11900 r.p.m.
Max. torque - r.p.m. 100 Nm (10.2 kgm) at 10100 r.p.m.
Cooling system Cooling with separated liquid and oil
radiators
Engine management system Magneti Marelli IAW 5SM ignition - injection
integrated system with Mikuni throttle
body; induction discharge electronic ignition;
sequential timed "Multipoint" electronic
injection
Clutch Wet, multi-disc with mechanical antisurging
device
Transmission Cassette style; six speed, constant mesh
Primary drive 50/79
Gear ratio
First gear: Speed 13/38
Second gear: Speed 16/34
Third gear: Speed 18/32
Fourth gear: Speed 20/30
Fifth gear: Speed 22/29
Sixth gear: Speed 19/23
Final drive ratio 15/43



ELECTRICAL EQUIPMENT


Voltage 12 V
Alternator 350 W at 5000 r.p.m.
Battery 12 V - 8.6 Ah
DIMENSIONS AND WEIGHT
Wheelbase 1438 mm (56.61 in.)
Overall length 2100 mm (82.68 in.)
Overall width 780 mm (30.71 in.)
Saddle height 830 mm (32.68 in.)
Min. ground clearance 150 mm (5.91 in.)
Trail 103,5 mm (4.07 in.)
Dry weight 183 kg (403.5 lbs)
Fuel tank capacity 23 l (6.07 U.S. gal.)

PERFORMANCE


Maximum speed* 265.0 km/h (164.5 mph)



FRAME


Type CrMo Steel tubular trellis ALS
Rear swing arm pivot plates material Aluminium alloy



FRONT SUSPENSION


Type UPSIDE - DOWN" Öhlins Nix telescopic
hydraulic fork with adjustable reboundcompression
damping and external
spring preload
Fork dia. 43 mm (1.69 in.)
Fork travel 120 mm (4.72 in.)



REAR SUSPENSION


Type Progressive, Sachs single shock
absorber with rebound and compression
(High speed/Low speed) damping and
spring preload adjustment
Single sided swing arm material Aluminium alloy
Wheel travel 120 mm (4.72 in.)



BRAKES


Front brake Double floating disc with Ø 320 mm
(Ø 12.6 in.) diameter, with steel braking
disc and aluminium flange
Front brake caliper Brembo Radial-type, monobloc with
4 pistons Ø 34 mm (Ø 1.34 in.)
Rear brake Single steel disc with Ø 210 mm
(Ø 8.27 in.) dia.
Rear brake caliper Nissin with 4 pistons - Ø 25.4 mm
(Ø 1.00 in.)



WHEELS


Front: Material/size Forged aluminium alloy 3,50 " x 17 "
Rear: Material/size Forged aluminium alloy 6,00 " x 17 "
TYRES
Front 120/70 - ZR 17 M/C (58 W)
Rear 190/55 - ZR 17 M/C (75 W)
FAIRING
Material Thermoplastic



RETAIL PRICE


AVAILABLE ONLY IN ABS RACE MODE VERSION
Price VAT included € 20.990
---
Championship points leader Shayne Byrne.

MCE Insurance British Superike Championship, Brands Hatch Round 6 of 12

Brooks and Byrne Take British Superbike Wins at Brands
Snettern, England, July 20-21sth, 2013 - Alex Lowes, with second and third place finishes, strengthened his second place in the overall standings at this sixth round of the MCE Insurance British Superbike Championship on the Brands Hatch Grand Prix circuit. His Samsung Honda team-mate, three times title winner, Ryuichi Kiyonari enjoyed a third podium finish, and then a hard earned fifth place as his recent improvement in form continued.
The focus for both riders was on strong performances to move them closer to securing a place among the six "title-fighters" who go forward into the end of season title deciding "showdown" sequence of seven races. Currently Lowes is in a strong position, second overall, while Kiyonari, fifth, needs high scoring rides in the next seven races to ensure his place.
Lowes had secured a front row start for the opening race, missing out on a pole start to the series leading Shane Byrne by 0.123secs, while Kiyonari ran fourth fastest to start from the front row. Lowes, who had escaped injury in a crash during the morning warm-up period, made the better start to head the pack for three laps before Suzuki's Josh Brookes, en route to his first victory of the season, moved ahead. Lowes was locked in a duel with Byrne but with six laps remaining, Byrne, trying an audacious move to grab the lead, crashed out at Hawthorns.
Lowes ran 0.243secs down on Brookes to take second place with Kiyonari third, though some eight seconds down. Dan Linfoot, riding the Lloyds British GBmoto Honda ran seventh, six places up on his team-mate Peter Hickman and in between them Michael Rutter on the lone Bathams Honda took tenth, just ahead of Padgett's Honda rider Jakub Smrz.
Lowes' pace in that first race ensured a front row start, while Kiyonari was on the second row but it was Byrne, eager to avenge his earlier demise, that charged into the lead with Yamaha's James Ellison, who had also crashed in the opening race, tucked in close behind. Lowes settled into third, riding an untroubled race to take his tenth podium finish of a highly consistent season. Brookes ran fourth with Kiyonari not able to make any impression on him.
Linfoot took ninth, two places up on Rutter with Hickman thirteenth and Jenny Tinmouth seventeenth, one position better than in the first race but there was no luck for Smrz who crashed out at high-speed at Sheene.
RESULTS BRITISH SUPERBIKERACE 1:
POS / RIDER / NAT / MOTORCYCLE / TIME / GAP
1 / Josh BROOKES / AUS / Suzuki - Tyco Suzuki / 26:10.095 /
2 / Alex LOWES / GBR / Honda - Samsung Honda / 26:10.338 / 0.243
3 / Ryuichi KIYONARI / JPN / Honda - Samsung Honda / 26:18.363 / 8.268
4 / James WESTMORELAND / GBR / BMW - Buildbase BMW Motorrad / 26:24.059 / 13.964
5 / PJ JACOBSEN / USA / Suzuki - Tyco Suzuki / 26:28.438 / 18.343
6 / Jon KIRKHAM / GBR / BMW - Buildbase BMW Motorrad / 26:30.564 / 20.469
7 / Dan LINFOOT / GBR / Honda - Lloyds British GBmoto Racing Honda / 26:34.610 / 24.515
8 / Keith FARMER / GBR / Kawasaki - Rapid Solicitors Kawasaki / 26:35.522 / 25.427
9 / Howie MAINWARING / GBR / Kawasaki - MH Kawasaki / 26:35.623 / 25.528
10 / Michael RUTTER / GBR / Honda - Bathams Honda / 26:36.271 / 26.176
11 / Jakub SMRZ / CZE / Honda - Padgetts Honda / 26:36.505 / 26.410
12 / Lee COSTELLO / GBR / Kawasaki - Halsall Racing Kawasaki / 26:38.626 / 28.531
13 / Peter HICKMAN / GBR / Honda - Lloyds British GBmoto Racing Honda / 26:41.209 / 31.114
14 / Josh WATERS / AUS / Yamaha - Milwaukee Yamaha / 26:41.396 / 31.301
15 / Karl HARRIS / GBR / Kawasaki - PR Racing Kawasaki / 26:51.994 / 41.899
Fastest lap: James ELLISON GBR Yamaha - Milwaukee Yamaha Lap 3 1:26.246 163.45 Km/h
RESULTS BRITISH SUPERBIKE RACE 2:
POS / RIDER / NAT / MOTORCYCLE / TIME / GAP
1 / Shane BYRNE / GBR / Kawasaki - Rapid Solicitors Kawasaki / 26:59.507 /
2 / James ELLISON / GBR / Yamaha - Milwaukee Yamaha / 26:59.698 / 0.191
3 / Alex LOWES / GBR / Honda - Samsung Honda / 26:59.796 / 0.289
4 / Josh BROOKES / AUS / Suzuki - Tyco Suzuki / 27:02.322 / 2.815
5 / Ryuichi KIYONARI / JPN / Honda - Samsung Honda / 27:06.517 / 7.010
6 / James WESTMORELAND / GBR / BMW - Buildbase BMW Motorrad / 27:07.551 / 8.044
7 / Jon KIRKHAM / GBR / BMW - Buildbase BMW Motorrad / 27:09.708 / 10.201
8 / PJ JACOBSEN / USA / Suzuki - Tyco Suzuki / 27:10.641 / 11.134
9 / Dan LINFOOT / GBR / Honda - Lloyds British GBmoto Racing Honda / 27:14.409 / 14.902
10 / Keith FARMER / GBR / Kawasaki - Rapid Solicitors Kawasaki / 27:15.020 / 15.513
11 / Michael RUTTER / GBR / Honda - Bathams Honda / 27:17.165 / 17.658
12 / Josh WATERS / AUS / Yamaha - Milwaukee Yamaha / 27:17.503 / 17.996
13 / Peter HICKMAN / GBR / Honda - Lloyds British GBmoto Racing Honda / 27:23.511 / 24.004
14 / Matteo BAIOCCO / ITA / Ducati - Rapido Sport Racing / 27:24.239 / 24.732
15 / Martin JESSOPP / GBR / BMW - Riders Motorcycles / 27:25.254 / 25.747
Fastest lap: Alex LOWES GBR Honda - Samsung Honda Lap 10 1:26.278 163.39 Km/h
CHAMPIONSHIP POSITIONS:
1 BYRNE 232, 2 LOWES 211, 3 BROOKES 210, 4 ELLISON 120, 5 KIYONARI 110,
6 KIRKHAM 100, 7 WESTMORELAND 100, 8 WALKER 75, 9 JACOBSEN 71,
10 FARMER 64, 11 HICKMAN 53, 12 BRIDEWELL 42, 13 LINFOOT 40, 14 WATERS 39,
15 SMRZ 36.
---
Hayes takes AMA Pro National Guard SuperBike at the Red Bull U.S. Grand Prix
Monterey, CA, July 21, 2013 - Immediately following the conclusion of the MotoGP World Championship contest at Mazda Raceway Laguna Seca, the massive crowd in attendance at the Red Bull U.S. Grand Prix witnessed the performance another world class rider at the peak of his powers.
Three-time AMA Pro National Guard SuperBike king Josh Hayes registered a masterful ride to conclude this weekend's GEICO Motorcycle AMA Pro Road Racing activities en route to his 39th career premier-class triumph.

Hayes made an aggressive start off the line and put his head down over the race's opening laps to immediately crush any hope his rivals may have had of shadowing him for the entire 23-lap race. The Monster Energy Graves Yamaha superstar made a clean break and, after logging a host of flawless laps, ultimately assembled a 7.829-second gap at the checkered flag that brought a merciful end to the reigning champion's one-sided victory.

After solidifying his hard-earned championship advantage, Hayes said, "It's not how I expected the race would play out but I'm glad. My idea of the race was it would be more similar to Ohio where the guys would be there for half the race and then the second half I would have a little more pace than them.

"The race actually came to me better than any session all weekend. Things clicked well, the laps times came pretty easily, and I didn't make any mistakes. It was a really smooth race for me, and I'm glad that it finally kind of came around for the race; I feel like I've been working hard all weekend and in the race things came a little more naturally."

While he seemingly needed little assistance on this day, the efforts of his teammate Monster Energy Graves Yamaha teammate, Josh Herrin, helped to ease Hayes' escape. Herrin maneuvered in front of National Guard Jordan Suzuki's Roger Hayden at the start, and corralled the Kentuckian behind him for several crucial laps as Hayes stretched open his early gap. Hayden had looked to be Hayes' primary concern this weekend, outpacing him on Friday and then pushing him throughout the remainder of the lead-up to the race. However, by the time Hayden found a way past Herrin on lap 8, Hayes had already built up more than five seconds worth of padding.

While Hayden managed to cut into Hayes' lead ever so slightly once he had some clear track in front of him, the former Supersport champion's recent string of poor luck struck yet again. Hayden was forced out of the race on lap 12 with a mechanical issue, making it three consecutive races in which he flashed the outright pace to race for the win but ultimately came away with a disappointing result. Yoshimura Suzuki's Martin Cardenas followed Hayden past Herrin but made a mistake running through the Corkscrew on lap 11, allowing Herrin back past. From that point on, Herrin held strong, successfully fending Cardenas to the stripe.

Runner-up Herrin remarked, "My plan from the beginning was to stick behind Josh from lap 1 but it didn't work out so well. I know why -- on the warm-up lap he always goes from the line like it's the start of the race and gets the pace going and gets used to it. I just wasn't ready when the flagged dropped. I got a good start but he was gone the first couple of laps.

"The battle with Rog and Martin was good. I'm not sure what happened to Roger -- bummer that he wasn't there. All the work I've been putting in... the last two laps when I decided I needed to put it down so (Cardenas) didn't pass me somewhere, I was able to do so easily. I think if we could have kept up with Josh at the beginning like we normally do, it would have been a tight race, but I just wasn't able to keep up with him."

Cardenas came home third, his eighth podium finish in nine races since joining the Yoshimura squad.
---
A Visit to Rossi's Ranch
Dainese has released a brand new film starring three motorcycle legends and a very exclusive race circuit in Tavullia, Italy. On a sunny summer day, Supermoto World Champion Thomas Chareyre and road racing icon Guy Martin of Isle of Man TT fame visited nine-times World Champion Valentino Rossi on his private Motor Ranch near Tavullia. Despite coming from different disciplines, the trio battled on their bikes and bonded off them, exchanging styles and ideas, and ultimately uniting by a simple love of two wheels.
---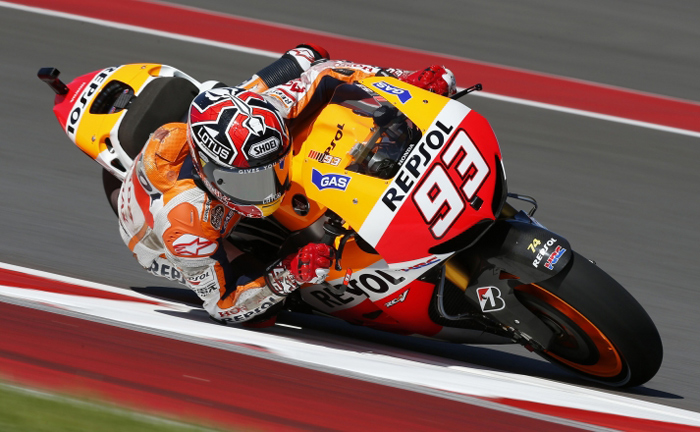 2013 MotoGP World Championship, Sachsenring, Germany, Round 8 of 18
Marquez Wins at the 'RING to Retake MotoGP Championship Lead
Sachsenring, Germany, July 14th 2013 - Marc Marquez (Repsol Honda RC213V) won a brilliant victory in today's German Grand Prix at the Sachsenring, resisting a determined charge from Cal Crutchlow (Yamaha) during the final stages. Marquez's second MotoGP win puts the 20-year-old rookie back into the World Championship lead, two points ahead of Dani Pedrosa (Repsol Honda RC213V) who sat out the race following a heavy tumble yesterday. Local hero Stefan Bradl (LCR Honda RC213V) entertained the huge German crowd by leading the early laps and equalling his best premier-class result with a fourth-place finish. Complete Coverage HERE
---
New Fast Dates.com Calendar Shoot!
Go behind the scenes at the glamorous Gianatsis Design Studios with beautiful new Calendar Kittens Jessica and Kelsey as they shoot for the FastDates.com Motorcycle PinUp Calendars with photographer Jim Gianatsis. And look for the new 2014 Calendars available right here on July 1st. Order the Calendars!
Videographer: Eric Lundmark; Video Editing and Still photography: Jim Gianatsis; Models: Jessica Harbour, Kelsey Silwinski; Make Up: Victoria Rubell, Music: Special thanks to Neil Sedaka for our theme song Calendar Girl; Modeling Agent: Umbrella Girls USA.
---
This Month in the Garage GirlsCalendar ....
Frisky Calendar Kittens Shannon Baucom and and SBK World Superbike umbrella girl Camilla Chiniquy show us why July gets us so hot!

Order the 2013 Fast Dates & Garage Girls Calendars
Calendar Bike Photo Features, Paddock Garage Tuning, Pictorials of our Calendar Kittens in Members Corner
---
There's more! Go to Pit Lane News Previous Week

Also Visit: Fast Dates Calendar News • Iron & Lace Calendar News
Calendar Girl News • Meet the Models • Paddock Garage
Get FastDates.com T-Shirts, Mugs & Photographs from Our Store

MEMBERS CORNER! Calendar Kittens, Paddock Garage, Iron & Lace Garage


Amazon.com Motorcycle Products & Apparel Store



MotorcycleSuperstore.com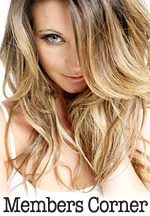 Hot Bikes, Sexy Kittens
Your Exclusive Grid Pass
also includes....
---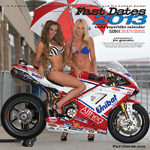 Order the New
2014 / 2013 Calendars!
with FastDates.com Calendar Kitten, Ducati Corse Grid Girl
and Playboy Playmate
Heather Rae Young!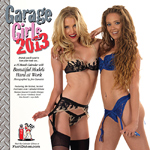 Click for even more Calendars!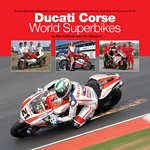 Retail $69.95 ea.
Click to Order from Amazon.com

Ducati Corse
World Superbikes
by Alan Cathcart
& Jim Gianatsis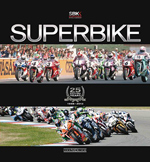 The Official SBK
World Superbikes
1987-2012
25 Year History Book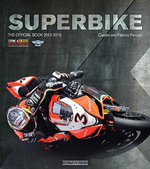 The Official SBK
2012-2013 Yearbook
These SBK Yearbooks are the Best Books Ever about World Superbike. They feature awesome color photography of the riders, bike and racing action. The feature a detailed revue of the past season in pictures and statistics, with a detailed look at the bikes and riders.

Plus a technical look data all the bikes, a preview of the upcoming season's Championship!
We buy this every year ourselves and highly recommend it!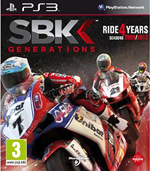 SBK World Superbike Video Game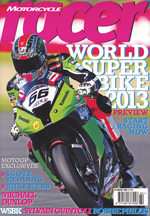 Official Print Media Partner
---
Ducati and Nicky Hayden
to part ways at the end of the Season
July 18th - Coming into Laguna Seca, American Nicky Hayden was told by Ducati Corse MotoGP team manager Paolo Ciabatti that after 5 years of no podium results his MotoGP contract with them would not be renewed for 2015.
We are surprised that Ducati held onto him this long, but their reasoning has always been he was a good spokesman for Ducati for their biggest motorcycle market, America. But it now had come to the point that his association with the brand had become a determent as he continues to not deliver results, consistently finish around last place among the factory team riders in this season's MotoGP Championship, despite the team's ongoing development problems with their GP bikes.

You only have to look back at Hayden's AMA National Championship and MotoGP titles he garnered with Honda. In AMA Superbike American Honda had the best Superbike and team that season. And in MotoGP, Nicky was handed the excellent RC211 fully developed by retiring Champion Mick Doohan, while all the other factory teams were struggling with bike development. Nicky has never been known as a good development and test rider, which has only hindered Ducati even more since Casey Stoner left the team 3 years ago.
Who will take Hayden's place at Ducati? Word has it they are in discussions with Cal Crutchlow who is looking for a front line factory ride, since there is no immediate future for him to move up from the Monster Yamaha support team where he currently is, as long as Jorge Lorenzo and Valentino Rossi remain on the full factory squad.
Eighth and ninth for Hayden, Dovizioso at Laguna Seca
Ducati Team riders Nicky Hayden and Andrea Dovizioso spent almost the entire United States Grand Prix in a battle with one another, ultimately finishing the race in eighth and ninth places, respectively.

Starting from the third and fourth rows of the grid, the two teammates sat in eighth and ninth places at the completion of lap one. Hayden followed the Italian until the halfway point, when he began to close in. A pass was made as they started lap 24 of 32, but the two touched on the front straightaway, causing the American to run wide in turn two. Hayden was able to reel Dovizioso in again and pass him through the Corkscrew with just two and a half laps remaining, and the duo retained their positions to the finish.

As a sign of respect for Andrea Antonelli, the young Italian rider who tragically lost his life today in the World Supersport race at Moscow Raceway, Hayden's and Dovizioso's Ducati Desmosedici GP13 machines wore a black stripe on their front fairings.

With the 2013 MotoGP season having reached its midway point, it now enters a three-week summer break, although this Thursday will find Dovizioso taking part in a test at Misano.

Nicky Hayden - Ducati Team, 8th - "It hasn't been an easy weekend for us. Of course we hoped for more, but we know our potential is limited at the moment. I'm not happy with my start, and then I lost the rear brakes after about the fourth lap, maybe because they were overheating. I had no brakes for about two laps, but then I was able to pump them back up and close back on Dovi. I raced with him until I passed him on the front straightaway. When we touched, I never saw him; I just felt something hook my handlebar. It was an extremely close moment, and when I went into turn two, my folding clutch lever had pivoted up and my handlebar was tweaked. I couldn't use the lever to back-shift and went through the turn in fourth gear, and then it took me a little bit to get used to the new position. Thankfully, I was able to pull him back and pass him. We're not going to celebrate eighth place, but our competitors are stronger than us at the moment, especially on a bumpy track like this. Hopefully we can do something better after the summer break. I'd also like to add that it was sad to wake up to the news of Andrea Antonelli. Even though I didn't know him, the loss of a fellow rider is a terrible tragedy."

Andrea Dovizioso - Ducati Team, 9th - "As we expected, it was a tough race, as it was difficult to control the bike and to be precise. We had hoped to do the whole race under a 1:23 pace, but it wasn't possible. Unfortunately, I lost my position to Nicky near the end, but I did my best. I tried to set the rhythm ahead of Nicky to wear him down, but in the end it was him who wore me down! The contact on the front straight absolutely wasn't intentional. Our bike tends to wheelie on the straightaway, and as a result, it's not easy to control, which is why we came together. It was a somewhat dangerous situation, but these things can happen, though obviously unintentionally. Unfortunately, this morning we all got the tragic news of Andrea Antonelli's incident in the Moscow Supersport race, and I'm thinking of his family and team. I didn't know him well, but we're the same age and we did some motocross races together for charity. It's truly tragic, and I'm very sorry."

Paolo Ciabatti – Ducati MotoGP Project Director
"Unfortunately, the day started with the tragic news of Andrea Antonelli's incident in the Supersport race in Moscow, and that brought a veil of sadness over the entire paddock. I knew Andrea, and in the name of the entire Ducati Team, I would like to extend our most heartfelt condolences to his family, his team, and all his relatives and friends. The race wasn't particularly satisfying for us. Nicky and Andrea had a lonely race for eighth and ninth places and were involved in a nice battle with one another that included some very close contact, but we obviously can't be satisfied with the result. Unfortunately, we're still far from the leaders, and we must continue to work hard to try and reduce our gap."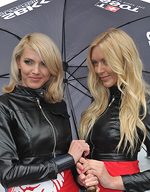 Meet 2013 Calendar Kitten
Jitunka & Petra!

MV Agusta F3 800cc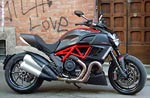 The Devil Made Us Do It!
Testing the Ducati Diavel in Italy
Sudco High Performance & OEM Replacement Parts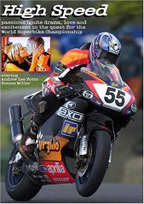 High Speed - the Movie
The best motorcycle racing movie ever made! Filmed on location at the World Superbike races , this an exciting romantic drama staring beautiful British actress Sienna Miller.
---
EDELWEISS OFFERS NEW and AFFORDABLE MOTORCYCLE TOUR ALONG THE DOLOMITES WITH CHALLENGING ROADS, OVERWHELMING MOUNTAIN SCENERY AND ITALIAN CUISINE AT ITS FINEST.
The Dolomites are a must for a passionate biker – come with us on an unforgettable motorcycle tour. The countryside is dominated by mountains, rivers, and gorge-like valleys, which have just space enough for a road and railroad tracks; but there are also bigger towns like Bolzano, where our base hotel is located.

Thinking about Italian culture you will notice quite a big difference from what you may expect; building style, cultures, languages, bilingual road signs and special foods show that varied peoples and ideas peacefully co-exist here. The Sella Ronda is a very good warm-up for the following days and our rides to Penserjoch, Jaufenpass and Timmelsjoch.

Eight more passes are on our schedule for the next day and we will have the opportunity to stop in the nice little town of Cortina d'Ampezzo, well known from the Olympics in 1956. Now it's time to make a decision: go to Venice for sightseeing or collect 10 more passes? Tough call! The last riding day leads us south to the wonderful Lake Garda, with swimming and riding at its best.
Find Out More
THROUGH THE ALPINE WONDERLAND OF AUSTRIA AND SOUTHERN GERMANY – THE ALPS AND LAKES MOTORCYCLE TOUR!
The Alps and Lakes motorcycle tour takes you through a beautiful part of European motorcycle paradise; the Alps. The contrast between the beautiful lakes in southern Germany and Austria and the towering mountains that reach up to more than 10,000 ft is nothing less than breathtaking.
This area is the famous background for the movie "Sound of Music". This vacation offers a little bit of everything: beautiful and relaxing rides through the valleys; some mountain roads and passes; and great vistas and sights, including King Ludwig's castle, Herrenchiemsee, and the historic city of Salzburg. The tour consists of five riding days, one of them is a rest day – which means that you stay two nights at the same hotel.

This is a great opportunity to explore a little bit more, ride around the countryside, walk through town, meet the locals and sample some of the local food. The tour will take you through Germany and Austria, and on the rest day you can even add Italy to your list if you are so inclined.
Find Out More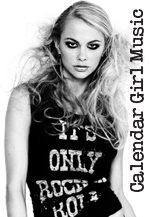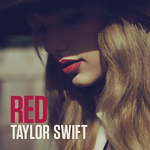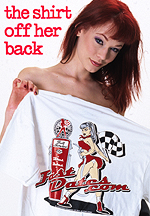 Order the Official
FastDates.com &
LA Calendar Bike Show
T-Shirts!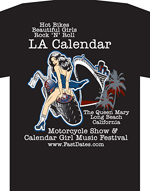 Sykes Re-Signs With Kawasaki Racing
Team For 2014
20 July 2013 -Tom Sykes will campaign the Kawasaki Ninja ZX-10R in the 2014 SBK season for the official Kawasaki Racing Team after signing a contract to continue what has already been a fruitful relationship.
Sykes was runner-up in the championship in 2012 with KRT and currently leads the FIM Superbike World Championship after seven rounds of the season have been completed. Kawasaki is keen to continue this great form and build on it for the future so retaining Sykes was an important part in the winning equation of rider, machine and team. In 2014 Tom will start his fifth straight year with Kawasaki in the Superbike World Championship.
With new initiatives coming into place from SBK rights holders Dorna the 2014 SBK Championship is sure to be followed with keen interest by fans and media alike, making the choice of riders a key element of Kawasaki's strategy.
Re-signing Tom is also a recognition of the strong part he has played in the development of the on-track capabilities of the Ninja ZX-10R and his continued presence on the official team maintains his contribution to a very positive era in the history of Kawasaki's overall racing activities.
Tom Sykes: "For me this is an awesome place to be. I have made my feelings quite clear to Kawasaki and all the individual team members and sponsors. I am really happy in my working environment and very relaxed. I am probably at my best in this kind of scenario so the natural thing is to continue for at least another year in SBK. It is a great championship and when you have all the ingredients in place to be fighting at the front every weekend, even at different circuits, it is what you aim for. We have proved that we can do it and had a couple of double wins already. I have a great feeling riding with Kawasaki, so why change that? I am over the moon to stay in the team and the continuity is great. I could not be happier with the people around me. The deal has been done so early in the season, which is an absolute first.
Suzuki Celebrating 50 Years in the USA at Indianapolis MotoGP
BREA, Calif. – On August 16, 1963, Suzuki officially entered the American motorcycle market. Fifty years later, at the Red Bull Indianapolis MotoGP August 16-18, the company will commemorate this notable anniversary and celebrate the customers, dealers and vehicles that make Suzuki a major influence on the powersports market.

Suzuki's 50th Anniversary event will take place in the Suzuki Fan Paddock at Turn 2, a prominent position trackside, and the largest customer display by any manufacturer at this year's Indianapolis MotoGP race weekend.

"Our entire display will focus on honoring our customers from the past 50 years," said Steve Bortolamedi, Communications Manager for Suzuki Motor of America, Inc. "We're inviting all Suzuki customers to join the festivities; it's going to be a great weekend celebration of Suzuki's 50 Years in America, with a look forward, too."

Suzuki owners can enjoy a variety of exclusive benefits at the Suzuki Fan Paddock at Turn 2 during the Indy MotoGP weekend:
• Hospitality Area: Owners (& one guest) can watch the races from Turn 2 or on video monitors in the display area.
• Free Gear Check: Owners will be able to check in their motorcycle gear and have it secured for the day.
• Free Tech Inspection by qualified Suzuki technicians
• Professional Photo of owners and their bike
Along with Suzuki owners, all fans attending the race weekend are welcome to the following activities at its Fan Paddock:
• Interactive Suzuki History, told by Cycle World and Motorcyclist Magazines.
• PowerSport Institute (PSI) School: Tech training and giveaways
• Genuine Suzuki Parts, Accessories and Apparel Store
• Music and Prizes
• Suzuki Motorcycle, ATV and Scooter Product Display
• Bike Unveiling
• Ultimate Hayabusa Contest Winner Announcement
• Kids Fan Pack
• GSX-R Knee Dragging Photo Booth Experience
• Suzuki Race Teams: Yoshimura Suzuki, National Guard / Michael Jordan, and more!
Suzuki owners can purchase their Indianapolis MotoGP tickets here: http://bit.ly/Suzuki-IndyGP. Owners who purchase these tickets will be able to park at our Fan Paddock, take advantage of the track lap for half the cost, have a reserved seat at the grandstand, and receive IMS souvenirs. Visit the ticketing website for more info.
Supportive Suzuki Ad photo here: http://bit.ly/13eBwkO/

About Suzuki:
Suzuki Motor Corporation founded The Motorcycle/ATV Division of American Suzuki Motor Corporation (ASMC), Brea, Calif., in 1963. ASMC markets motorcycles, ATVs and scooters via an extensive dealer network throughout 49 states. ASMC's parent company, Suzuki Motor Corporation (SMC), based in Hamamatsu, Japan, is a diversified worldwide manufacturer of motorcycles, ATVs, scooters, automobiles and marine engines. Founded in 1909 and incorporated in 1920, it has 147 distributors in 201 countries. For more information, visit www.suzukicycles.com
---
Google Ad