Click for a Big Screensaver

Xaus Likes it! - Ducati's new Hypermoto
We thought you might enjoy this incredible photo of World Superbike rider Ruben Xaus riding the new Ducati Hypermoto. The long awaited Hypermoto and Hypermoto S models finally went into production at the Bologna factory on April 18th.
Ducati North America is flying in initial production bikes to get them to selected dealers across America for a special HyperMoto Open House. Now is your chance to experience the Hypermotard at your local dealership at the Hypermotard USA Premiere Friday, June 29 & Saturday, June 30 - Dealers Here. Stop by for the reveal of the Hypermotard 1100S and sign up for a demo ride. The first customer ocean shipment of bikes should be arriving in mid June. If you haven't had a deposit placed with a dealer for a Hypermoto going back to last year, then don't expect to find any available bikes at Ducati dealers until later this year. But don't worry, just like Doritos corn chips, Ducati will make more.
---
Haga on top of the world at his Italian Yamaha teams home track at Monza Italy.
SBK World Superbike Championship, Monza, Round 6 of 13
FIRST HE OBLITERATES THE TRACK RECORD TO WIN SUPERPOLE, then...
Haga Reels in Toseland Both Races to Double at Monza

May 11-13th 2007, Monza (Italy) – Noriyuki Haga (Yamaha Motor Italia) brought a perfect homecoming present to Italy for his Monza-based team after scoring the Superpole win, a new lap record and - most importantly of all - the first ever double win this year. His astonishing pace was challenged for a period in each race, but eventually his class and seemingly perfect set-up told in the end and he notched up the wins by the margin of 8.4 and 2.6 seconds respectively. His new lap record is 1'46.064, set on lap six of race two. He is now second in the overall championship rankings, with 194 points. Championship leader James Toseland (Hannspree Ten Kate Honda) extended his championship lead to 35 points, despite scoring only a fourth after a bad tyre choice in race one, and a hard-won second spot in race two.

World Superbike points leader James Toseland
The Monza Warm Up
World Superbike has arrived in Italy for the first time in 2007, at what has been called "The Temple of Motorcycling". The fabulously historic and evocative parkland circuit of Monza is the venue for round six and, as always, it will offer up a unique high-speed challenge to riders and machines alike.
In the championship standings James Toseland is well ahead and will try to increase his advantage, especially as his Honda is probably the right 'tool' for this particular racetrack. His Ten Kate team has proved time and again to have successfully exploited the great potential of the Japanese engine.
Behind Toseland, Max Biaggi comes to Monza for the first time and he will be an instant favourite with the usual large crowd. Troy Bayliss has declared that he is not too optimistic for this race, but for sure the world champion will do his best, as always. Together with other pre-race contenders Haga and Corser from Yamaha, and his own team-mate Lanzi, he is expected to put on the usual entertaining show.
Monza is a very demanding racetrack for both engines and tyres, as each is stressed by the very long corners and full throttle openings. Therefore Pirelli technicians have brought several different solutions to meet the special demands of this round. The most interesting developments are in the SBK tyres, which will comprise 3 different front and 4 different rear tyres. The rear tyres are 200mm wide, instead of the usual 190 (which will still be the size for the qualifier) and the "A" solution is a multi-compound construction.

Supersport will have 2 front and 3 rear tyres available and, as always, this class does not run qualifying tyres. As is usual at the European-based rounds, there are Superstock 1000 and Superstock 600 races, running on DIABLO SUPERCORSA SC2 tyres, making for a total of over 140 riders in the Monza paddock, spread across the four different classes.

The Samurai of Slide, Up Close and Personal.

Haga Obliterates Monza track Record to Win SuperPole
Fourth Career SuperPole is the Samauri's Best Ever
Monza, Saturday 12nd May 2007 - From third last away in the Superpole competition Noriyuki Haga (Yamaha Motor Italia) sent the sun-kissed Monza crowd wild after demolishing not just the previous track record but by also taking SBK racing into new Monza territory with a 1'44.941 lap - an average speed of 198.729kmph. In a day for records, Regis Laconi (PSG-1 Corse Kawasaki) had entered Superpole as the fastest rider, thanks to his final qualifying time of 1'45.593, before Haga's astonishing Superpole lap wiped it from the record books. Also during Superpole, Troy Bayliss (Ducati Xerox) set the best ever SBK top speed during Superpole, 315kmph. In the morning session Michael Fabrizio (DFX Corse Honda) set the fastest top speed in all SBK history, breaking the 200mph mark with a best of 322kmph (200.5mph) on Monza's 1193 metre long straight.
Bayliss may have used his machine's impressive aerodynamic package to register 215kmph in Superpole, but he had to give best to Haga after a blistering Superpole contest. Third fastest was the greatly improved Max Biaggi (Alstare Suzuki Corona Extra), who had a hard first day, but grew in confidence at Monza in every Saturday session and finished just ahead of yet another rider making a recovery from a tough first day, Troy Corser (Yamaha Motor Italia).
James Toseland (Hannspree Ten Kate Honda) ran too wide into the first chicane at Monza, losing time he was never able to get back as he continued to an eventual fifth place. The next rider in Superpole was Aussie privateer Karl Muggeridge (Alto Evolution Honda) who has always been a big fan of Monza. The provisional pole sitter pre-Superpole, Regis Laconi (PSG-1 Kawasaki Corse), was only seventh, despite his remarkable pre-Superpole lap. The last place on row two was secured by Yukio Kagayama (Alstare Suzuki Corona Extra), who went eighth.
Michel Fabrizio (DFX Corse Honda) edged out the challenge of Roby Rolfo (Hannspree Ten Kate Honda) to go ninth in Superpole, with Josh Brookes (Alto Evolution Honda) and Lorenzo Lanzi (Ducati Xerox) completing the third row.
Fonsi Nieto (PSG-1 Kawasaki Corse) was only 13th in Superpole, Max Neukirchner (Suzuki Germany) dropped to 14th after the specialised single flying lap of qualifying. Valencia race winner Ruben Xaus (Sterilgarda Ducati) dashed his hopes of promotion by finishing 15th, with his team-mate for this race Marco Borciani (Sterilgarda Ducati) 16th.
Superbike SuperPole
1 41 Haga N. (JPN) Yamaha YZF-R1 1'44.941
2 21 Bayliss T. (AUS) Ducati 999 F07 1'45.345
3 3 Biaggi M. (ITA) Suzuki GSX-R1000 K7 1'45.415
4 11 Corser T. (AUS) Yamaha YZF-R1 1'45.430
5 52 Toseland J. (GBR) Honda CBR1000RR 1'45.824
6 31 Muggeridge K. (AUS) Honda CBR1000RR 1'46.232
7 55 Laconi R. (FRA) Kawasaki ZX-10R 1'46.437
8 71 Kagayama Y. (JPN) Suzuki GSX-R1000 K7 1'46.696
9 84 Fabrizio M. (ITA) Honda CBR1000RR 1'46.753
10 44 Rolfo R. (ITA) Honda CBR1000RR 1'46.758
11 25 Brookes J. (AUS) Honda CBR1000RR 1'46.948
12 57 Lanzi L. (ITA) Ducati 999 F07 1'47.067
13 10 Nieto F. (ESP) Kawasaki ZX-10R 1'47.145
14 76 Neukirchner M. (GER) Suzuki GSX-R1000 K6 1'47.146
15 111 Xaus R. (ESP) Ducati 999 F06 1'47.553
16 20 Borciani M. (ITA) Ducati 999 F06 1'47.721
Haga Proves Untouchable in Front of His Team's Home Crowd
Race Day, Sun 13th - Noriyuki Haga (Yamaha Motor Italia) brought a perfect homecoming present to Italy for his Monza-based team after scoring the Superpole win, a new lap record and - most importantly of all - the first ever double win this year. His astonishing pace was challenged for a period in each race, but eventually his class and seemingly perfect set-up told in the end and he notched up the wins by the margin of 8.4 and 2.6 seconds respectively. His new lap record is 1'46.064, set on lap six of race two. He is now second in the overall championship rankings, with 194 points.
Championship leader James Toseland (Hannspree Ten Kate Honda CBR1000RR) left Monza with an extended championship lead having experienced two battling points scores. He was fourth in race one, after a rear tyre choice proved to be too soft, and then second in the second race, after losing pace in the final sectors. Toseland had been fifth in Superpole, and started from row two in each 18-lap race. He was on the pace in every practice session and was running with Haga (the double race winner and new second place rider) in each race, until he was forced back as his lap times increased.
Max Biaggi lost second in the overall championship at Monza, as Toseland's 229 points now outscore Haga's 194 by a margin of 35, with Biaggi third overall on 191. In the Manufacturers' Championship, Honda leads by 21 points.

Reigning Superbike Champ Troy Bayliss found his 2006 spec Ducati 999F down on power to this year's Japanese inline 4s on the high speed Monza circuit, but hung in there to score 2 podiumn finishes and close the points gap slightly on leader Toseland. Troy doesn't run his current "Number 1" on the bike for superstitiious reason, since the last time he was reigning World Champ with the "Number 1" on his bike he suffered bad luck and lost the title that year to Colin Edwards on Honda.

SUPERBIKE RACE ONE
Toseland's Tire Choice Helps Haga Take the Win
The first 18-lap event was a classic of its kind, with hard passes and mistakes on the high-speed track causing many anxious moments. Haga, on pole, dropped to sixth on the grid, then shot forward to share the lead with Toseland, until the Englishman (on a too-soft 'B' compound tyre) was forced back to finish fourth. Troy Bayliss, well down at one stage capitalized on the desperate bad luck of one-time leader and virtual podium certainty Roby Rolfo (Hannspree Ten Kate Honda) who was forced to retire in sight of the flag, and the Aussie rider rode through to take second. Third went to Max Biaggi (Alstare Suzuki Corona Extra) despite an off track excursion for the Roman rider, after setting a - temporary - new lap record of 1'46.172.
Noriyuki Haga went down to sixth at the start of race one behind Corser but quickly started to work his way up through the grid setting the fastest lap three times . By lap five Haga was battling with Toseland for the lead while Corser fought with Biaggi for sixth place. Haga won the fight for first and went on to complete a textbook race and take his first win at Monza in front of a record breaking 108,000 strong crowd.
Corser had less fortune than Haga in race one, running wide at Lesmo on two consecutive laps and struggling to make up any time on fifth place until errors by Bayliss and Biaggi on lap 14 significantly reduced the gap. The retirement of Rolfo right at the end of the race gave Corser a fifth place finish.
Despite brilliant front-running displays for both Toseland and Roberto Rolfo (Hannspree Ten Kate Honda CBR1000RR) race one was to be a disappointment, as first Toseland fell back to finish fourth, and then Rolfo was to halt within sight of the startline on the very last lap. Unexpected fuel consumption issues, after a change of engine for the race, finished Rolfo's first leg as he ran out of fuel on the last lap, while a poor rear tyre choice halted the final progress of Toseland in the last four laps of race one.
"Race one was going so well for me, but I just needed it to be one lap less for it to be perfect," joked Rolfo, who had easily his best raceday performances of his SBK career, despite the loss of points in race one.
"In race one we went with the B tyre and not the harder C, and it just went off in the centre," said Toseland. "That was why I was weaving down the straights, to try and take it easy on the very centre of the tyre. But it was our choice, so I have no complaints. Trying to keep up with Noriyuki in race two was tough – I don't know what he's eaten today but whatever it is I want some of it! For race two we changed to the harder tyre, although we didn't have the perfect set-up to go with it. That last lap was pretty tough but if I'm honest it felt good to get Troy back for that move at Assen, albeit for second position and not first this time. It was a great race."
SUPERBIKE Race 1: (Laps 18 = 104,274 Km)
Pos / Rider / Nat. / Team / Time / Gap
1 / N.HAGA / JPN / Yamaha Motor Italia / 32'04.428 /
2 / T. BAYLISS / AUS / Ducati Xerox Team / 32'12.831 / 8.403
3 / M.BIAGGI / ITA / Alstare Suzuki Corona Extra / 32'14.131 / 9.703
4 / J. TOSELAND / GBR / Hannspree Ten Kate Honda / 32'18.015 / 13.587
5 / T. CORSER / AUS / Yamaha Motor Italia / 32'19.326 / 14.898
6 / Y. KAGAYAMA / JPN / Alstare Suzuki Corona Extra / 32'19.382 / 14.954
7 / L. LANZI / ITA / Ducati Xerox Team / 32'23.945 / 19.517
8 / M.FABRIZIO / ITA / D.F.X. Corse / 32'28.548 / 24.12
9 / K. MUGGERIDGE / AUS / Alto Evolution Honda / 32'29.110 / 24.682
10 / M.NEUKIRCHNER / GER / Suzuki Germany / 32'33.625 / 29.197
11 / J. BROOKES / AUS / Alto Evolution Honda / 32'37.082 / 32.654
12 / R. XAUS / ESP / Team Sterilgarda / 32'38.482 / 34.054
13 / M.BORCIANI / ITA / Team Sterilgarda / 32'41.814 / 37.386
14 / A. POLITA / ITA / Celani Team Suzuki Italia / 32'42.132 / 37.704
15 / J. SMRZ / CZE / Team Caracchi Ducati SC / 32'45.805 / 41.377
Fastest Lap 13° Max Biaggi 1'46.172 196,425 Km/h

Roberto Rolfo (44) battled on par with Bayliss, Corser (11) and Biaggi (3) in both races. Running out of fuel on the last lap cost him 2nd place in Race One.

SUPER RACE TWO
Haga Doubles, Toseland Fights Of a Last Lap Four-Way
The second race was an even closer battle for the last two podium slots, a virtual widescreen epic on the last couple of laps, as a slowing Toseland held off a determined late attack from first Max Biaggi and then Troy Bayliss, re-passing Bayliss on the final corner and fending him off over the line. Rolfo - who was only tenth in qualifying, capitalised on Biaggi's last chicane wobble and weave by passing him on the last corner, after an impressive raceday with the other top riders. . Bayliss was third and Rolfo fourth, with a huge rear end wobble from Biaggi at the Ascari chicane robbing him of a potential second place, especially after what looked like a contact with Bayliss as each jostled for position on the final run to the Parabolica. Troy Corser (Yamaha Motor Italia) was sixth in race two, fifth in race one.
Noriyuki Haga (1st and 1st - Yamaha Motor Italia) "Today was perfect - the perfect end to a perfect weekend. I have taken Superpole, won both races and got the fastest lap in the second race. This weekend the bike was feeling good and we didn't make any big changes to the set-up which is unusual for me. We focused on the engine because this is such a fast track and the results speak for themselves.
I would like to say thank you to the Team, Yamaha, Santander and all the other sponsors and people who have worked hard to make this possible. Taking the double win at the team's home round feels good and it is made all the sweeter as I have never won here before."
"It was really hard work out there today, hats off to everyone on the podium, they were all riding brilliantly" declared Troy Bayliss. "I didn't get off to a very good start in race 2 and had to be very forceful in the early laps. I then did my best laps in the second part of the race, but honestly I'm just happy to have been on the podium two times this weekend because we knew it was going to be very difficult here. Our bike is exactly the same as last year and we've managed to be nearly seven-tenths faster just through the settings. That's all good but there's nothing else we can do. There was a lot of action on the last lap. I was coming really strong at the end, Max made a pass on James, then Max got a big tank-slapper out of the chicane, I then had a good run on James, but I lost the front in the Parabolica and ran wide and James just had enough time to get under me but I'm quite happy with the two podiums today."
Rolfo, who had easily his best raceday performances of his SBK career, despite the loss of points in race one. "I have found a very good feeling on the bike at Monza this weekend. After the second race in Assen we modified the set-up of the bike to better suit my riding style. The start of race one was very, very good, but in the end it wasn't to be (he ran out of gas). Race two also started well and I really enjoyed the battle with Bayliss, Corser and Biaggi. We changed positions many times in each lap and it was great to race with the front-runners. I want to thank the team because they have supported me and done everything that I have asked in changing the bike set-up. I think we have found a the right set-up for me and I cannot wait for the next race."
SUPERBIKE Race 2: (Laps 18 = 104,274 Km)
1 / N.HAGA / JPN / Yamaha Motor Italia / 32'05.318 /
2 / J. TOSELAND / GBR / Hannspree Ten Kate Honda / 32'08.009 / 2.691
3 / T. BAYLISS / AUS / Ducati Xerox Team / 32'08.159 / 2.841
4 / R. ROLFO / ITA / Hannspree Ten Kate Honda / 32'08.506 / 3.188
5 / M.BIAGGI / ITA / Alstare Suzuki Corona Extra / 32'08.869 / 3.551
6 / T. CORSER / AUS / Yamaha Motor Italia / 32'18.352 / 13.034
7 / Y. KAGAYAMA / JPN / Alstare Suzuki Corona Extra / 32'22.564 / 17.246
8 / R. LACONI / FRA / Kawasaki PSG-1 Corse / 32'23.728 / 18.41
9 / K. MUGGERIDGE / AUS / Alto Evolution Honda / 32'34.335 / 29.017
10 / J. SMRZ / CZE / Team Caracchi Ducati SC / 32'35.004 / 29.686
11 / M.FABRIZIO / ITA / D.F.X. Corse / 32'35.689 / 30.371
12 / M.NEUKIRCHNER / GER / Suzuki Germany / 32'37.300 / 31.982
13 / R. XAUS / ESP / Team Sterilgarda / 32'37.483 / 32.165
14 / R. PIETRI / VEN / Team Giesse / 33'37.610 / 1'32.292
15 / D. ELLISON / GBR / Team Pedercini / 33'47.158 / 1'41.840
Fastest Lap 6° Noriyuki Haga 1'46.064 196,625 Km/h
Record Lap: 2007 M.Biaggi 1'46.172 196,420 Km/h
Best Lap: 2007 N.Haga 1'44.941 198,730 Km/h
Riders Championship Standings:
1 TOSELAND 229, 2 HAGA 194, 3 BIAGGI 191, 4 BAYLISS 164, 5 CORSER 135, 6 LANZI 107,
7 XAUS 106, 8 NEUKIRCHNER 81, 9 ROLFO 77, 10 KAGAYAMA 60, 11 FABRIZIO 59,
12 LACONI 51, 13 NIETO 46, 14 SMRZ 44, 15 BROOKES 40.
CHAMPIONSHIP GETS TIGHTER FOR CHASING PACK In the current championship chase behind Toseland's total of 229, Haga has 194, Biaggi 191 and then some distance behind - but looking more ominous all the time - Bayliss has 164. Corser is now being cut adrift somewhat on 135 points, with Lorenzo Lanzi (Ducati Xerox) sixth on 107 points. He scored a seventh place in race one but did not score in race two.
XAUS SEVENTH OVERALL AFTER DISAPPOINTING MONZA Ruben Xaus (Sterilgarda Ducati) could not re-ignite his podium fire after qualifying on row four at Monza, and only took a 12th and 13th. He is still seventh overall, but the following Max Neukirchner (Suzuki Germany) is eighth, on 81 points. Rolfo's 13 points from race two boost him in ninth, while the last place in the top ten is now enjoyed by Yukio Kagayama (Alstare Suzuki Corona Extra) who was sixth and fifth today, after riding just behind the leading group each time out today.
KAWASAKI RIDERS BATTLE HARD TO LITTLE AVAIL Regis Laconi (PSG-1 Corse Kawasaki) may have run on at the first chicane in race two but he made up for it until he ran out of rear traction in the second race. He had to retire from race one but in the final leg he was up as high as second for a time, before slipping and spinning his way back to eighth.. He is now 11th, behind Michel Fabrizio (DFX Corse Honda), who had a Monza high of eighth in race one. A desperate day of bad luck once more for Fonsi Nieto (PSG-1 Kawasaki Corse) saw him a double non-finisher. Karl Muggeridge (Alto Evolution Honda) took two ninth places at Monza; with his team-mate Josh Brookes 11th in the opener before experiencing brake troubles in the second race. Steve Martin (DFX Corse Honda) was only 16th in race one and a non-finisher in race two, after gear lever problems affected his second race.
600cc Supersport: Sofuoglu's High Five Wins In Six Races
Kenan Sofuoglu (Hannspree Ten Kate Honda CBR600RR) extended his championship lead to a massive 58 points after a superb front-running display at Monza. After overcoming a first corner melee that had him down in fourth place, after his third pole position in a row in qualifying, Sofuoglu hit the front on lap three and pushed hard to gain a significant lead by half race distance. He had the luxury of easing off to win by almost fours seconds, from the man second to him in the championship fight, Fabien Foret. In the Manufacturers' Championship, Honda now leads by 48 points.
Katsuaki Fujiwara (Althea Honda Team CBR600RR) was one of the riders to run on at the first chicane on lap one and had a major recovery job on his hands when he found himself 11th after that first lap. He had been third in qualifying, finished the race an eventual sixth, and is still third overall in the championship standings, on 53 points. Sebastien Charpentier (Hannspree Ten Kate Honda CBR600RR) once more looked on course for a podium1 finish but he faded from the leading trio and then fell on lap 14, at Ascari, without injury.
600 SUPERSPORT: RACE: (Laps 16 = 92,688 Km)
Pos /Rider /Nat. /Team / Time /Gap
1 / K. SOFUOGLU / TUR / Hannspree Ten Kate Honda / 29'44.471 /
2 / F. FORET / FRA / Team Gil Motor Sport / 29'48.463 / 3.992
3 / A. WEST / AUS / Yamaha World SSP Racing / 29'48.514 / 4.043
4 / G.NANNELLI / ITA / Team Caracchi Ducati SC / 29'49.069 / 4.598
5 / B. VENEMAN / NED / Pioneer Hoegee Suzuki Racing / 29'52.819 / 8.348
6 / K. FUJIWARA / JPN / Althea Honda Team / 29'54.794 / 10.323
7 / Y. TIBERIO / FRA / Stiggy Motorsport Honda / 30'07.092 / 22.621
8 / L. ALFONSI / ITA / Althea Honda Team / 30'10.084 / 25.613
9 / D.SALOM / ESP / Yamaha Spain / 30'10.139 / 25.668
10 / S. SANNA / ITA / Racing Team Parkalgar / 30'10.173 / 25.702
11 / M.ROCCOLI / ITA / Yamaha Lorenzini by Leoni / 30'10.328 / 25.857
12 / P. RIBA / ESP / Team Gil Motor Sport / 30'11.033 / 26.562
13 / V. KALLIO / FIN / Pioneer Hoegee Suzuki Racing / 30'11.089 / 26.618
14 / D. CHECA / ESP / Yamaha - GMT 94 / 30'15.545 / 31.074
15 / J. LASCORZ / ESP / Glaner Motocard.com / 30'18.208 / 33.737
Fastest Lap 2° Kenan Sofuoglu 1'50.550 188,646 Km/h
Lap record: 2006 S.Charpentier 1'51.403 187,200 Km/h
Best Lap: 2007 K.Sofuoglu 1'50.459 188,800 Km/h
600 Riders Championship Standings:
1 SOFUOGLU 145, 2 FORET 87, 3 FUJIWARA 53, 4 NANNELLI 43, 5 VENEMAN 41, 6 PITT 40,
7 HARMS 39, 8 SALOM 34, 9 ROCCOLI 33, 10 RIBA 30, 11 PARKES 27, 12 ALFONSI 26,
13 CURTAIN 25, 14 JONES 25, 15 TIBERIO 24.
---
Taylor Swift
The most beautiful Girl on Earth sings like an Angel from Heaven.
For a piece of heaven CLICK HERE
---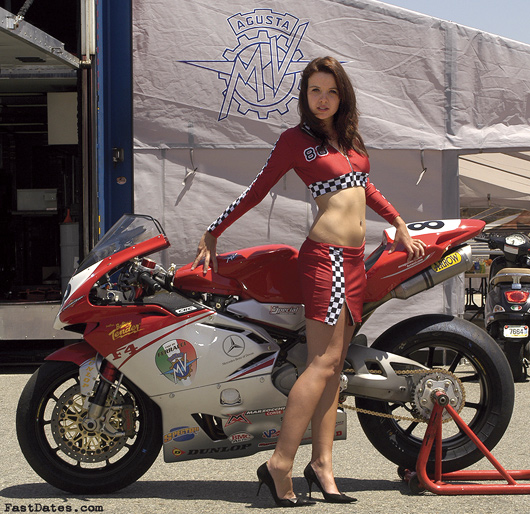 Luca Scassa's Ferraci MV Agusta F4-1000R with the team's beautiful grid girl Dona. BIGGER 1224
Fast By Ferracci MV Agusta Superbike Team
Fontana, CA, May 28th - After some 10 years away from Superbike racing, we were very excited to hook up with good friend, legendary tuner and team owner, the very loveable Eraldo Ferracci and his crew from Fast by Ferracci Racing who are bringing the equally legendary MV Agusta brand back to racing in the AMA Superbike Championship this season. Just to refresh your memory, it was Eraldo who brought Ducati to the fore front of superbike racing, particularly in America by winning AMA National Championships with Jimmy Adamo, Doug Polen and Troy Corser back in the early 1990s, and taking Doug Polen to europe in 1992 to win the World Superbike Championship.
A falling out with the Ducati factory back in 1997 saw the U.S. based Ducati team go to Vance & Hines. But Fast by Ferraci has maintained its motorcycle dealership in Willow Grove, PA, with a signature performance parts line and race support for Ducati, MV Agusta and Husqvarna motorcycles. www.Ferracci.com
---

Everyone knows that Superbike Champion troy Corser is a big bicycle trailing fan. So it was just natural that the Ducato Corse ravce team would join up with Italian bicycle manufacturer Bianchi to build a special endion Ducati Corse road racing bicycle. And of course, Troy was gifted one of the beautiful lightweight carbon fiber framed machines.
---
There's more! Go to Pit Lane News NEXT PAGE

Hot Calendar Girl and Bike News! Go to: Fast Dates • Calendar Girls • Iron & Lace





BikerKiss.com - the largest biker personals site!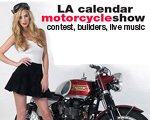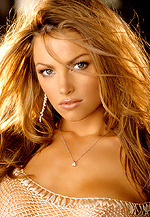 MEOW!
Kittens on the Prowl
2007 LA Calendar Motorcycle Show Weekend
Hosted by Calendar Kittens!
Playboy Playmate Tamara Witmer, Miss Texas / Miss Hooters
Rockin Robin Cunningham,
97.1 KLSX Radio and Penthouse Pet Sam Phillips.
Live 97.1 FM Interviews
& Music with Tamara Whitmer and Kari Kimmel
• June 21st Thursday 8pm PST
Conway & Whitman Show
• July 10th Tuesday 8am PST
Adam Corrola Show
• July 2-15th Radio Ad Campaign

Listen On Line:

Click to Listen & Buy It Now
What's Hot!
Kari Kimmel
LA Calendar Show
July 14-15th
Incredible new singer/song writer
featured on top TV and Movie sound tracks will be performing music from her awesome new CD live at our upcoming LA Calendar Motorcycle Show both days on July 14-15th!
Kari Kimmel on You-Tube.com
Kari's new CD "A Life in the Day" will be sold at the show, or go to www.karikimmel.com to get your own copy today!
Kari's songs now on itunes...
www.karikimmel.com
http://myspace.com/karikimmel

Buy Kari at Amazon.com
---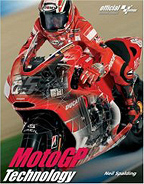 Valentino Rossi has no answer to Casey Stoner's astonishing pace in China!
The Yamaha riding Italian pulled everything he had out of his locker in order to beat Stoner, but Stoner's outright pace and straightline speed kept Rossi at bay and Stoner notched up his third victory of the season on his ultra-quick Ducati 800c Desmosedici.
"The speed difference is incredible and I've never seen anything like it. It's impossible to live with that speed. I tried to play my cards, I had to decide to just follow or to try and attack. I tried to fight Casey because following him until the end of the race is not in good taste." said Rossi
Valentino lies in second place in the championship chase. Many thought he main rival would be Repsol Honda's number one rider, Dani Pedrosa. Stoner now leads the championship by 15 points.
Alice Grand Prix de France
MotoGP Race preview
Monday 14th May - MotoGP returns to mainland Europe for round five of the 2007 World Championship, as the action hits the world famous Le Mans circuit at the Alice Grand Prix de France. The track once again marks a debut visit for the 800cc machines, with no preseason testing having been undertaken there by any rider.
Things are already hotting up at the top of the standings in the MotoGP class, where Casey Stoner continues to lead the way after three victories from the opening four races of the season. The Australian was the winner of the most recent round, held at the beginning of the month in China, with another assured display onboard the Ducati Desmosedici GP7, and leads five-time MotoGP World Champion Valentino Rossi by fifteen points. Stoner has not put a foot wrong when leading a race thus far in 2007, going especially well at tracks where he had already shown promise in his rookie season. He finished fourth last year in France, an ominous sign for his title rivals who –if they hadn't already- will be taking Stoner very seriously indeed as a championship contender.
Valentino Rossi lies second in the standings, and his season so far has been a big improvement on the start to 2006. Avoiding the tyre problems which affected him in China last year and most recently at this year's race in Turkey, 'The Doctor' was able to keep the gap between himself and Stoner to a minimum after the visit to Shanghai. He returns to the scene of one of his worst moments of his title-relinquishing year this week, and few MotoGP fans will have forgotten the sight of a distraught Rossi being driven back to the Yamaha garage after his bike broke down at Le Mans in 2006. The Italian has been on pole for five of the last six races, and has twice taken victory on French soil.
2006 Rookie of the Year Dani Pedrosa was supposed to be former 250cc star to shine on the 800cc machines, and watching former quarter-litre rival Stoner snatch away the limelight is sure to provide the Honda factory rider with extra motivation. The Spaniard is on a run of twelve races without a win, his longest barren spell since he won his first 125cc race in 2002, and will need to return to the podium spots after two races away if he is to keep touch with the leading two riders who are already beginning to open up a gap in the standings.
Last year's winner at Le Mans, Marco Melandri has picked up the pace in the last two races as he continues his adaptation to the Honda RC212V. The Italian is a proven race winner on his day, and the French track seems ideal for a rider who thrives on late braking and has suffered from a lack of power in recent Grands Prix.
After achieving his first podium finish in Shanghai, John Hopkins' stock is at an all-time high in MotoGP. The Rizla Suzuki rider had been on the brink of breaking the 'curse' on many occasions, and now leads Toni Elias and Colin Edwards in the classification. Loris Capirossi, Nicky Hayden and Chris Vermeulen complete the top ten; level on 30 points.
There will undoubtedly be another packed house at the ever-popular Le Mans venue, especially given the French presence in MotoGP. Randy de Puniet impressed in China during qualifying, and equalled his best race result with eighth on the factory Kawasaki. A question mark still hangs over the presence of his team-mate Olivier Jacque however, with the former 250cc World Champion having suffered a grisly injury to his right arm which required immediate attention. It remains to be seen whether he will be fit to race in Le Mans, but there will be a place for MotoGP's rookie rider Sylvain Guintoli. The Dunlop Yamaha Tech3 rider has impressed with his steady debut performances this year, and will hope to make further progress at his home track.
The Alice Grand Prix de France takes place on May 20th, with practice starting on Friday 18th May.
Monza Race Quotes
and News
Superb Podium for
Max Biaggi in Race Two
Team Alstare Suzuki Corona Extra rider Max Biaggi took a superb hard-fought for third place in race one and was on course for another podium in race two, but for a problem with his clutch lever after a clash with Bayliss on the last lap. Exiting the Ascari, Max had run a bit wide and when he rejoined the track the Aussie's Ducati and Max's Suzuki touched each other. In the impact, Max's clutch lever was bent out of position, so when he tried to brake and slow for the Parabolica, the clutch didn't work. Max had to stamp on the rear brake to slow down and in so doing he ran onto the kerbstones and nearly highsided. He made a tremendous recovery, but by then Toseland, Bayliss and Rolfo had managed to sneak past and the podium had gone. Max's team mate Yukio Kagayama had a bit of a frustrating day, finishing sixth in race one after suffering grip problems and then losing ground at the start of the second when a group of riders cut the chicane on the first lap. Once that happened, Yukio tried to regain ground, but the gap was too great and he had to chase the pack, eventually ending up seventh.
MAX - "I feel a bit frustrated about the result, even though I got a podium in race one. Today I felt that my bike didn't feel as strong as some of the other top bikes and I just couldn't pull out of the draft and overtake. I had to make up ground on the brakes and in the corners, and then on the fast straights I'd had to watch as they'd come past me again.
In the first race, I was chasing second place, when the bike locked up in the first chicane. I nearly lost control, but I managed to keep onboard and carry on - though I did lose second spot. At the end of the race, I got a bit of luck when two of the guys in front slowed right down with problems and I was able to take third place.
For race two, we made no changes to the bike. I focussed on getting a good start and everything was going more or less to plan until the last lap. I knew I had to lead exiting the Ascari, because otherwise the others would draft me, so I pushed really hard. I went wide on the exit and when I rejoined the track Bayliss and I touched. The impact damaged my clutch and footrest, but I didn't really realise that at the time. On the approach to the final turn - the Parabolica - I tried to brake hard and late and found I had no clutch! I ran onto the kerbs and nearly highsided, but I was just about able to keep control and carry on. But by then, Toseland, Bayliss and Rolfo had got past and my chance of a second podium was gone. Monza has been a fantastic experience and the huge number of fans here have made this a great weekend. Although there were a lot of people here, asking for my autographs and photos, I didn't mind and I tried to sign as many as possible. I am happy to do this for race fans."
Early Promise for
Laconi and Kawasaki
LACONI FASTEST INTO SUPERPOLE THEN SEVENTH ON THE GRID
Monza, Italy, 12 May 2007 - Regis Laconi (PSG-1 Kawasaki Corse Ninja ZX-10R) was in dazzling form in pre-Superpole qualifying, setting a new track best and qualifying fastest rider before Superpole decided the final grid positions. His best ever time stood until eventual Superpole winner Noriyuki Haga set an even faster lap.
Laconi's lap time in the pre-Superpole session was better than his Superpole mark, and thus Laconi dropped down from provisional pole to seventh on the grid for Sunday's two 18-lap races.

Monza, Italy, 13 May 2007 - Regis Laconi (PSG-1 Kawasaki Corse Ninja ZX-10R) was up as high as second in the second 18-lap Monza race today but chattering from his machine held back his ultimate result, and he finished eighth. In race one head been forced out of contention after experiencing a technical problem.
Fonsi Nieto (PSG-1 Kawasaki Corse Ninja ZX-10R) was twice forced to quit from races at Monza, a round which had promised much in the run up to one of the most hotly contested weekends on the calendar. Fonsi's second race lasting only a single complete lap when his machine suffered an air intake problem which lost him power at this horsepower heavy circuit.
In the championship standings Laconi has now overtaken Nieto and sits 12th, with Nieto one place behind, and five points behind.
REGIS LACONI: "I can't explain it because today the chattering followed me, as it had all this weekend. In race two it wasn't possible to continue to push hard and I didn't want to crash. Between race 1 and 2 we made some changes but it didn't solve the situation. I did a good start in race two but then I entered the first chicane too fast and dropped back a bit to ensure I did not suffer a penalty. Then I pushed, but after four laps the problem returned. I finished the race even if I was pushing the front beyond the maximum all race long. Not for one lap, for all the race."
FONSI NIETO: "To tell the truth I want to forget this weekend as fast as I can. In race one the bike was losing oil onto the tyre and I risked crashes three times, so I went to the box. In race two I had a problem with the air-box and everyone passed me. The only thing I could do was to go straight to the box."
Bosch Tools Partner with Ducati in Superbike
Tues May 8th - Bosch will be the partner of Ducati for the Superbike World Championship 2007. During the three Italian legs of the championship, which the team from Bologna won in 2006, the innovations and promotions for Bosch's Professional Power Tools line will be presented. The circuits of Monza (10-13 May), Misano (14-17 June) and Vallelunga (27-30 September) will play host to exhibitors and demonstration tests via which the German company will make its products known to the public, who can also test them. In addition, Bosch, with its range of Lithium battery tools for professional users, will be present with its gazebo and an inflatable stand with test stations during World Ducati Week, to be held in Misano (28 June -1 July).
The partnership between Bosch and Ducati aims to highlight the common values that have always distinguished the two Companies. High performance levels, technology and tradition are what link the image of the Bosch Professional Power Tools Division with the world of Ducati. "We believe that those who follow this category are not just spectators, but real enthusiasts of engines and technology" said Eugenio Perrella, Sales Manager of the Power Tools Division of Bosch Italy. "This consideration gave rise to the idea of associating our name with that of Ducati. Our products are characterised by technology and innovation aimed at achieving high performance levels, and these features are also what bring together the professional user (our usual target) and the fans of this specific motorcycle competition".

NEW! FastDates.com
Cell Phone Wallpapers!
Click for a roll with these cuties!
Rizla Suzuki's
Wacky Website
Cigarette rolling paper company Rizla is the sponsor of the factory Suzuki MotoGP team with riders John Hopkins and Chris Vermeulen. So how does Rizla try to garner attention when the Suzuki team isn't winning races and their product has nothing to do with motorcycles. How about a tongue-in-cheek website that takes a Monte Python style humerous look at their involvement in racing!
Check it out by clicking above and going to "The More Rizla Project"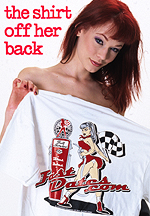 Steve Martin Calls It A Day With DFX
Monza May 13th - Following further discussions with DFX Honda team boss Daniele Carli yesterday, Steve Martin has decided it is not possible to find a workable solution to continue racing with the Italian squad for the remainder of the season.
"I've based my decision on the fact that this whole situation has now become unworkable," Steve explained. "I want to race competitively and safely, and you can't do that when the plans change continually with which races you'll be riding at, at every race weekend you have different people working on your bikes - some qualified to do so and some not - totally different set-ups, components and systems on each bike, different engines in each bike, different swing arms, no money, development or pre-race preparations going into your bikes and just continually starting from scratch every Friday of a race weekend, with a lottery of how the bikes and team are going to be."
Steve was initially informed two months ago that the DFX Honda team was experiencing financial difficulties and was unable to run two riders for the remainder of the season. As team-mate Michel Fabrizio is a Honda Europe funded rider, this meant it would be Steve's ride in the 2007 World Superbike Championship in jeopardy.
Further discussions then revealed that sufficient funds could be made available to run Steve at the third round of the WSBK Championship at Donington, and also the following three races at Valencia, Assen and Monza, on a race by race basis.
Whilst this solution was not ideal, it at least provided the experienced and gutsy Aussie rider with consistency until the season's mid point and also allowed time for additional team funding to be secured.
"But the goalposts were then changed again three weeks after that when the team notified me that they now didn't want to allocate money to running me at Assen, but only at the three remaining Italian rounds at Monza, Misano and Vallelunga," Steve continued.
"This left me with a difficult decision as to the best way forward - either stay with DFX for the spread out three Italian races and compromise a potential full time ride for the rest of the season, or leave and chance not riding at all.
"When Kev (Curtain) asked me to stand in for him on the Yamaha in the World Supersport Championship at Assen it was a good and timely opportunity. I could have continued on the Yamaha at the following round at Monza, but thought I should try and do the right thing by everyone - my chief mechanic as the last remaining member of my bike crew, the DFX team and also to continue to fulfil my contractual obligations and agreements that I had made with the team - and get back on the DFX Honda again at Monza.