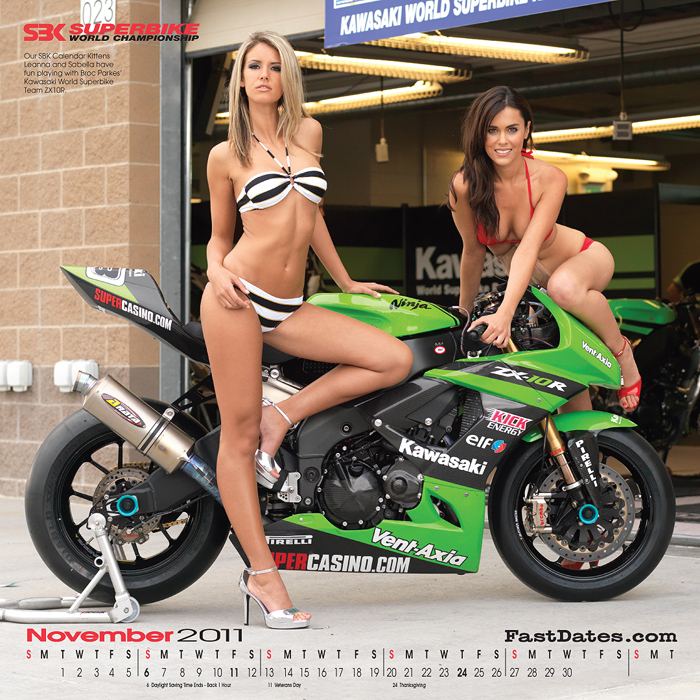 This Month in the Fast Dates World Superbike Calendar ...
Calendar Kittens and Leanna Pajera and Sabella Shake check out
Broc Parkes' Paul Bird Motorsports Kawasaki ZX10R World Superbike.
Order the 2012 Fast Dates Calendar • Model Pictorials, Screensavers and Calendar Archives in Members Corner
September - October 2011 Fast Dates Calendar News
---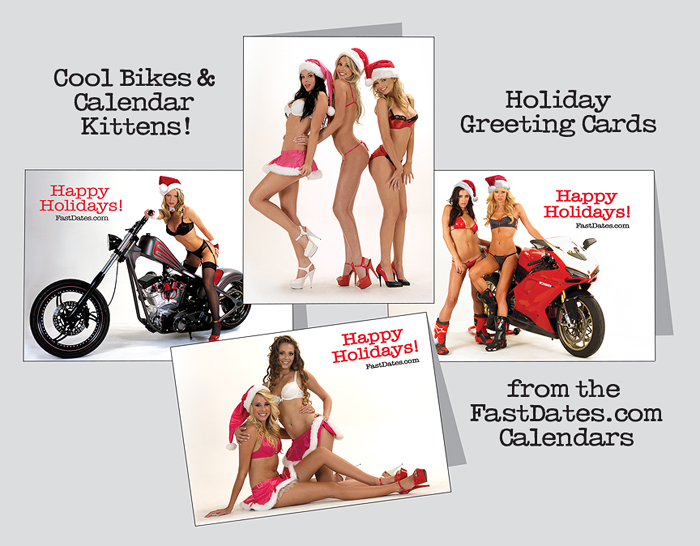 Fast Dates Holiday Greeting Cards! Click Above, or Order in the FastDates.com Products Store
---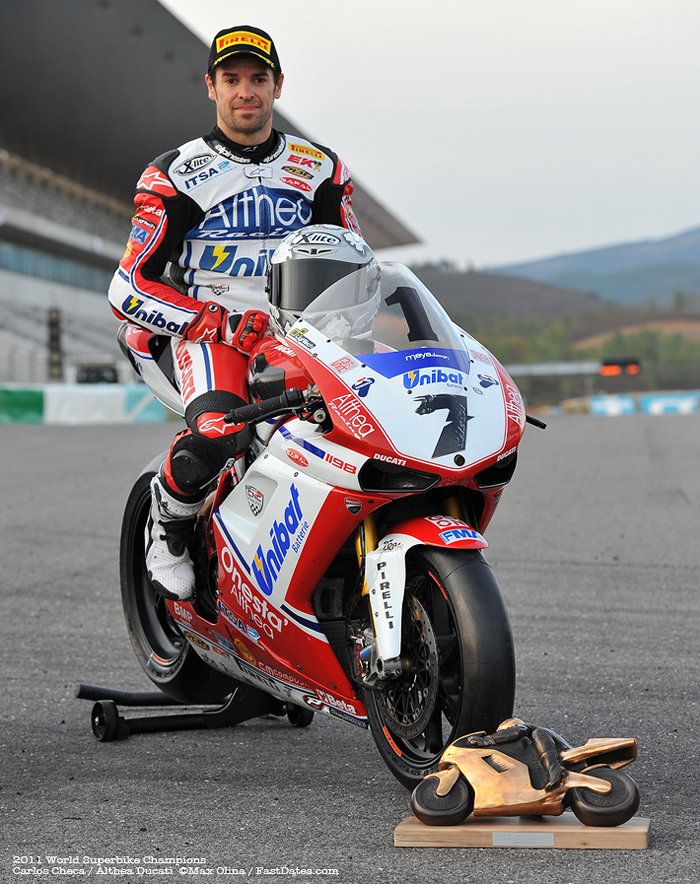 Above, as the sun sets at Portimao, the final round of the 2011 World Superbike Championship,
Carlos Checa previews the #1 that will be on his Althea Ducati next year. Then it's on to the Awards Banquet party!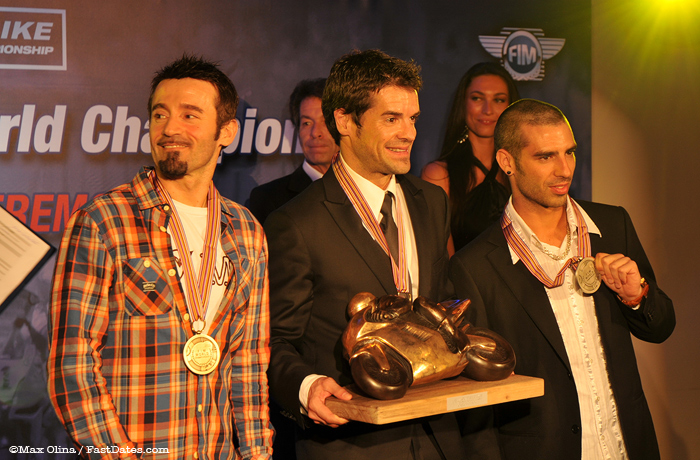 New 2011 World Superbike Champion Carlos Checa, flanked ()left) by 2nd Max Biaggi and (right) 3rd Marco Melandri.
2011 SBK World Superbike Championship, Final Awards Ceremony
2011 WSBK Champions & Sunday Night Awards Ceremony
photos Max Olina

Portimao, Portuga, October 16th 2011 – Al the new 2011 World Superbike Championship winners, the teams, sponsors and officials came togethe r on Sunday night at Portiamo for the season ending awards banquest. Here are the offical SBK pictures thanks to our exclusive FastDates.com Pit Lane News photo contributor Max Olina.




Above and Below all four 2011SBK Class Champions. Above left to right: Davies, Metcher, Checa, Giugliano, join In Front WSBK President Paolo Flammini for the cutting of the SBK cake.
Final 2011 World Superbike Riders Points: 1. Checa 505; 2. Melandri 395; 3. Biaggi 303; 4. Laverty 303; 5. Haslam 224; 6. Guintoli 210; 7. Camier 208; 8. Haga 176; Final Manufacturers Points: 1. Ducati 529; 2. Yamaha 450; 3. Aprilia 422; 4. BMW 275; 5. Kawasaki 228; 6. Honda 194; 7. Suzuki 169.

Final 2011 Supersport 600 Riders Points: 1. Davies 206; 2. Salom 156; 3. Foret 148; 4. Parkes 136; 5. Scassa 134; 6. Lowes 129; 7. Ellison 99; 8. Marino 89; etc. Final Final Manufacturers Points: 1. Yamaha 251; 2. Honda 230; 3. Kawasaki 197; 4. Triumph 36.


Final 2011 Superstock 1000 Points: 1. Giugliano 171; 2. Petrucci 169; 3. Zanetti 148; 4. Barrier 132; 5. Canepa 109; 6. Antonelli 77; 7. Baroni 74; 8. Reiterberger 69; etc. Superstock Manufacturers: 1. Ducati 240; 2. BMW 193; 3. Kawasaki 99; 4. Honda 85; 5. Yamaha 16.


Final 2011 Superstock 600 Points: 1. Metcher 150; 2. Day 138; 3. Vd Mark 137; 4. Lanusse 101; 5. Lombardi 96; 6. Russo 94; 7. Duwelz 67; 8. Covena 50; etc.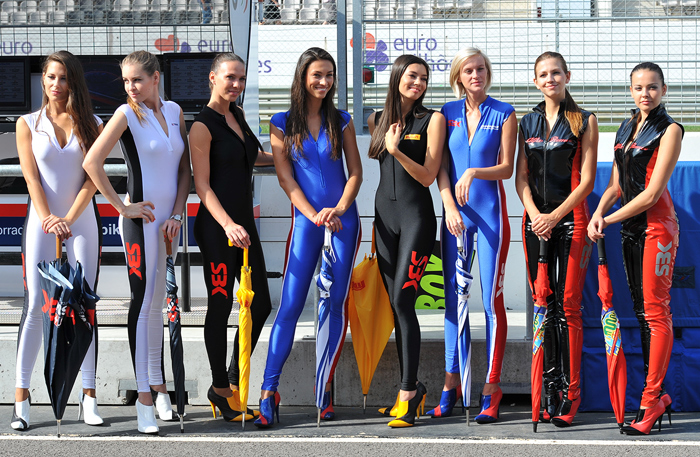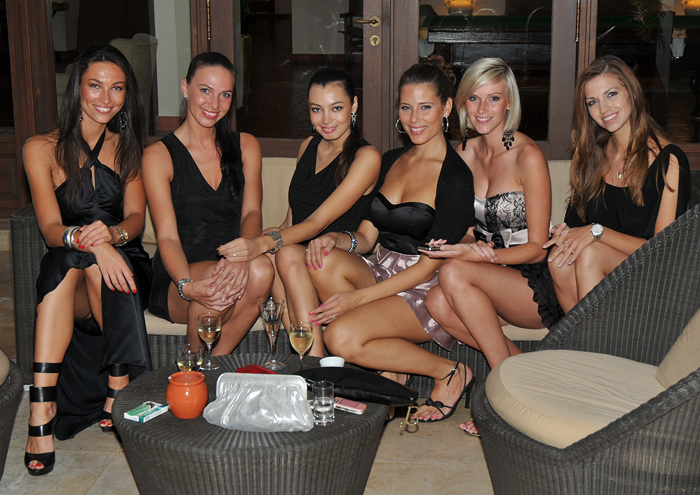 They sure clean up nice! Click to enlarge.
Meet the Offical SBK Girls at the European Contiental Rounds
Above, many of the regular SBK World Superbike grid girls from the europen races on the contient were in attandence at the Awards Part Party on Sunday night after having worked the race at Portiamo that weekend.

Most of the grid girls are model are from the Czech Republic and fly in from Prauge. On the far right and below is beautiful Jana. Many of the girls, including Jana (who models under the name Eufrat) are featured on the beautiful nude model webistes MetArt and Errotica Archives which you can visit at the banner links below, and clicking on Jana's picture at Left. Some are also featured on the very explicit lesbian website Sapphic Erotica

Are we looking at a future Fast Dates Calendar Kitten? We sure would like to shoot with her and some of the other girls. Stay tuned.....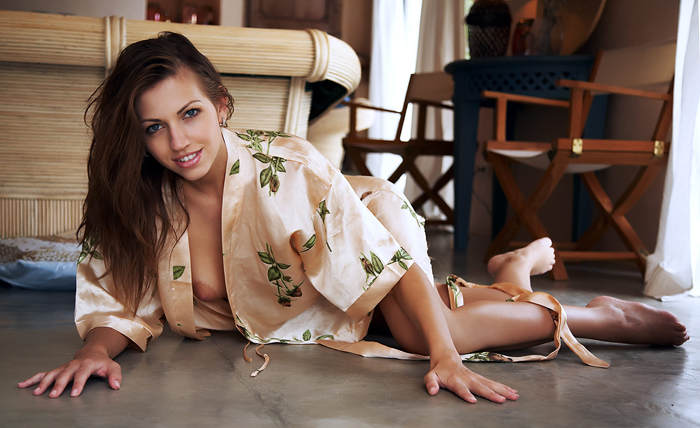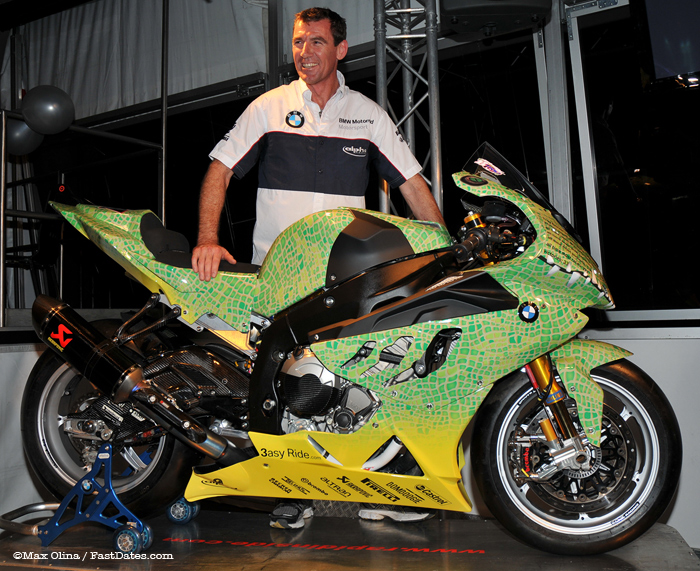 Two Time World Superbike Champion Troy Corser Announces his Racing Retirement
BMW Press Release, Portiamo Sunday, 16th October 2011 - It was a historic Sunday at Portimão, Portugsl. After being part of the FIM Superbike World Championship for nearly 20 years, current BMW Motorrad factory rider, Troy Corser, Australia , rode the last races of his long and successful career in this series. To mark this occasion, Team BMW Motorrad Motorsport surprised Troy with a special green "crocodile"-livery on his RR. Starting the final round of the 2011 season from 18th on the grid, Troy faced a big challenge at his farewell performance. But the double world champion was committed until the final chequered flag, despite knowing that the bumpy and undulating nature of the track would cause some difficulties for him and team mate, Leon Haslam (GBR). Troy put in two solid races and finished 14th and 16th. Leon came home in ninth and 15th.
"All in all I have to say that I enjoyed every bit of my time with BMW so far. It was frustrating at times, but there have been a lot of great moments as well. I think its time to do it right now (to retire). We have brought the bike along well, and I think Leon (Haslem) and Marco (Melandri) will do a fantastic job with the new bike. For me it is an honour to stay on with BMW as an ambassador, and there are lots of different areas where I will still be involved with the development, PR and so on. So I am not disappearing, I will be around at the tracks."
Bernhard Gobmeier (BMW Motorrad Motorsport Director):
"Due to it being Troy's last start in the Superbike World Championship, this was an historic day. I want thank our riders and the entire team for their commitment and efforts during the whole season. Now we are looking forward to the new 2012 season and getting our preparations into full swing, starting with our test on Tuesday."
---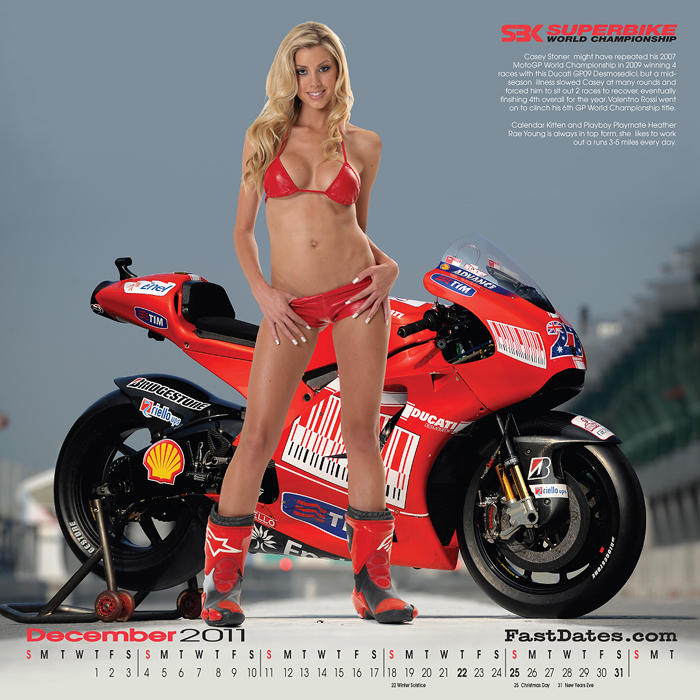 This Month in the Fast Dates World Superbike Calendar ....
World Superbike Calendar Kitten and Playboy Playmate Heather rae Young with
Casey Stoner's 2010 Ducati MotoGP Bike
Order the 2011 Fast Dates Calendar • Screensavers in Members Corner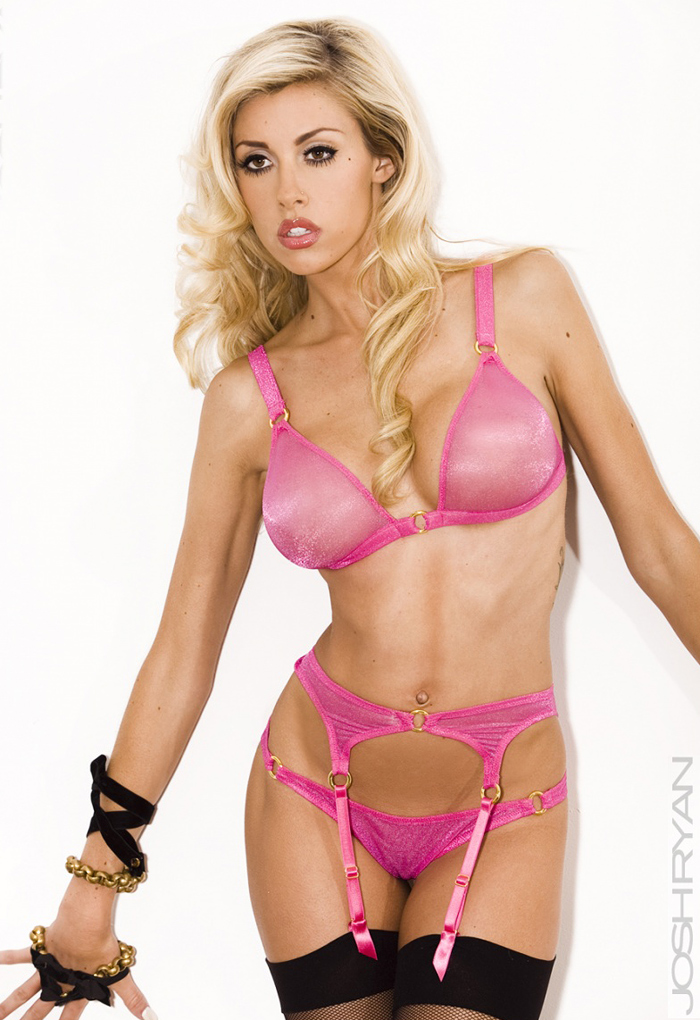 Calendar Kitten and Playboy Playmate Heather Rae Young
FastDates.com Calendar Kitten and Playboy Playmate Heather Rae Young is featured in all our 2011 Calendars and on the cover and inside the new 2012 Fast Dates World Superbike Calendar with Playmate girlfriend Jaime Edmonson. Photographer Jim Gianatsis discovered Heather at our LA Calendar Motorcycle Show, and then bumped into her again as a nude body painted model at at Playboy Mansion party and booked her for her first Calendar shoots even before she became a Playmate. Heather joins a long list of Calendar Kittens who have gone on to become, or have been Playboy Playmates beginning with legendary Pamela Anderson on the cover of our first Fast Dates Calendar in 1991.

Order Heather's 2011 and 2012 Fast Dates and Garage Girls Calendars. Order PAST EDITION CALENDARS
Heather's FastDates.com Calendar pages and nude Pictorials are also featured in Members Corner
Many of our Calendar Kittens can also at Playboy's website...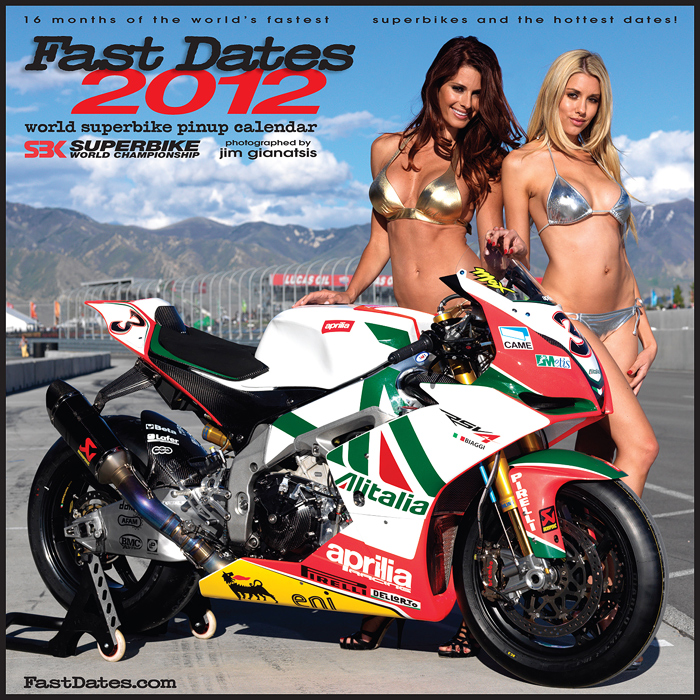 ---
There's more! Go to Fast Dates Calendar News NEXT PAGE

Hot Calendar Girl and Bike News! Go to: Fast Dates • Garage Girls • Iron & Lace

Click to see even more of our sexy Fast Dates Calendar Kittens...


And visit these great Fast Dates recommended partner websites...
Some of our Calendar Kittens can also at Playboy's website...

FREE! New Met-Art Model Galley Updated Daily - Stop Back Each Day







MotorcycleSuperstore.com