The Good, the Bad, and the Beautiful. Tiffany taking the new Ducati 1098S Tri Colore for a spin.... Click HERE
Ducati's new 1098 Superbike - It's Not a Perfect Beauty
Exclusive First & Last Test ! Ducati Limited Edition Tri 1098S Tri Color
"If you are waiting to get a 4th generation Ducati Superbike model,
wait a little longer until they get it right."
Current magazine tests (Motorcyclsit, Sportrider) are finding the new sexier, lighter, faster 1098S Ducati turns significantly slower track lap times and it is harder to ride than the latest Japanese Superbikes or the out going Ducati 999S in side-by-side comparisons. However, the magazines won't tell you why because they just don't know, or for fear of loosing Ducati advertising.
We have nothing to fear and tell you why....HERE
---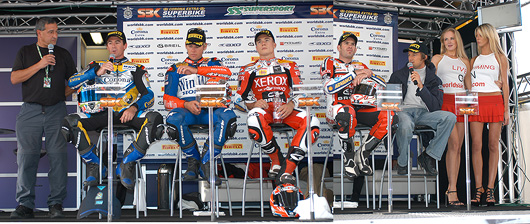 World Superbike TV interviewer Kel Edge talks to the race winners in the Corona Paddock Show with our
Fast Dates Calendar Kittens Monica on Gemma sharing the stage as well.
Is Alstare Suzuki Leaving World Superbike for MotoGP?
Will Kevin Schwantz Run the New Team?
By Kel Edge
May 28th - Maybe because of recent discussions regarding the proposed technical rule changes in World Superbikes, a lot of rumours have been circulating regarding Team Alstare's plans for 2008 and beyond. At the start of the proposals to allow 1200 cc bikes to race in World Superbikes, Alstare Suzuki's team manager Francis Batta was quite vocal against the changes unless certain factors could be put in place. At the time of writing, it is still not clear what the new rules are and if and how they need to be policed.

At Silverstone recently, Rizla Suzuki MotoGP team manager Paul Denning visited the team raising speculation that the Belgian based squad might enter MotoGP in the near future. Team Alstare have been a fixture in the paddock for some time and have introduced one of their own sponsors (Corona Extra) to the series as a title sponsor, so it is clear that Batta has been doing considerable work promoting the Superbike World Championship. Without Batta's influence and contacts, the World Superbike paddock would be a very different place as, at the moment, their Corona's hospitality area is the focal point in the paddock. Not only is it the official host of the ever-popular Paddock Show, but it is also the 'unofficial' meeting point for many riders and team personnel.

It is well known that Dorna would love to have another 'big' team in MotoGP and certainly Alstare have the infrastructure and ability to take part in the series. Their Belgian workshops are in a class of their own and are good enough to house a Formula One team.

Recent rumours have suggested a link between MotoGP, Team Alstare and former World 500c champion Kevin Schwantz. Schwantz has worked for Suzuki for years and could be seen as a natural figurehead/team manager or whatever for a new Suzuki MotoGP team, if that is what he and Suzuki have in mind for the future. So, could Schwantz work with Batta and Alstare ? Why not? Schwantz has known the Battas for years and it could be the making of a 'dream team.'

Having additional Suzukis on the grid in MotoGP would be a attractive proposition to Dorna and also aid Suzuki's development, but would Batta want to move to MotoGP if he was only to run a secondary effort? And would he take Max Biaggi or go for new riders? Biaggi has the experience, albeit not on the new bikes, but maybe MotoGP might see him as part of the 'old generation' and prefer young blood?

While it is true that it costs a lot more to run in the GPs than it does to sustain a World Superbike effort, Alstare would be one of the few WSBK teams able to fund and run such an effort - maybe with Corona money as well.
Nothing has been confirmed at the moment, but if Alstare Suzuki were to switch paddocks, it would be agreat and significant loss to World Superbikes - both in the short term and the future. - Kel Edge
_______
We'd like to suggest the solution might be a simple as keeping all the bikes at 1000cc including the Ducati twins. Let the teams keep their works bike chassis components, but go for superstock spec engines which gives Ducati the more reliable, lower cost engine they want. And then, if the Ducatis are down on winning power compared to the Japanese inline 4's, SBK could let Ducati change just piston compression or cams from stock as needed to keep the bikes even.

This way Francis Batta is happy because Ducati can't capitalize on a capacity increase for twins with an even bigger torque capacity and torque advantage , everyone has more reliabale and less expensive superstock spec engines, and these is no need for legislated winners with engine restrictors and weight penalties.
Ducati could very easily keep / put the 999R Testastretta engine in the new 4th Generation 1098 Superbike chassis for homolgation and sales as their next 2008 "R" limited edition bike. - Jim Gianatsis
---
Troy Bayliss (21) leads Troy Corser (11) and Nori Haga (41) through the Silverstone downpour.
SBK World Superbike World Championship, Silverstone, Round 7 of 13
British Weather has the last Word, Race Two Gets Rain Cancelled
Bayliss Splashes to Wet Silverstone Race One Victory
By Andy Rixon and Friends
Silverstone, Great Britain, May 25-27th 2007 - Silverstone, Sunday 27th May 2007 - Heavy rains made for an unpredictable first race at Silverstone but at the time of its completion no one knew that race two would also have to be cancelled because of the atrocious weather. The only eventual race winner was also the Superpole winner, Troy Bayliss (Ducati Xerox) who took a margin of victory over Noriyuki Haga (Yamaha Motor Italia) of two seconds. Third on the podium was early leader, Troy Corser (Yamaha Motor Italia), four seconds down after some great games of high risk between the leading trio in reacherous conditions.
James Toseland still leads this year's Championship in points, but hisgap is closing. Toseland is still leading, with 237 points, Haga is second on 214, while Biaggi is now on 201. Bayliss did himself a favour with his maximum points score, and now has 189 points. Corser is fifth, on 151.

Troy lays down sparks with his boot scraper on his way to a new lap record on the old 999F07.

Bayliss Sets New Lap Record on Friday
Silverstone, Friday 25th May 2007 - The Silverstone race weekend kicked off in dry conditions but by the time the first qualifying session had started lunchtime rains had left a wet track for all 21 riders to contend with. In the last laps the track was dry enough for 2001 and 2006 champion Troy Bayliss (Ducati Xerox) to secure a new track record for WSB with a 1'25.295, set on Friday, and as always on mass produced race tyres. To underline the magnitude of his achievement, the next closest rider was his own team-mate Lorenzo Lanzi (Ducati Xerox) who was 0.657 seconds behind. The Honda meat in a triple-decker Ducati sandwich was supplied by James Toseland (Hannspree Ten Kate Honda) who was the last rider within a second of the new SBK best time. Ruben Xaus (Team Sterilgarda Ducati) ended in fourth place on day one, ensuring Toseland was surrounded by the booming sounds of desmo engines.
ROW TWO OF PROVISIONAL GRID LED BY THE 'OTHER' TROY A double rider push in the first qualifying session saw Troy Corser (Yamaha Motor Italia) lead his team-mate Noriyuki Haga (Yamaha Motor Italia) as they scored fifth and sixth best times respectively. A return to form for Michel Fabrizio (DFX Corse Honda) saw him seventh, with the aggression of Regis Laconi (PSG-1 Kawasaki Corse) pushing him up to eighth. All the first day times may prove important if the second session of qualifying proves to be fully wet, as the times over the first two days will count for Superpole qualifying.
Karl Muggeridge (Alto Evolution Honda) used new suspension parts to improve his final placing to ninth on day one, with another private rider, Max Neukirchner (Suzuki Germany) a fine tenth.
Neukirchner was just ahead of the Alstare Suzuki Corona Extra duo of Yukio Kagayama and Max Biaggi, who went only 11th and 12th on day one. In his defence, Biaggi is a novice at the Silverstone circuit, despite his vast experience in other forms of racing. A drying track caught out many riders on settings more suited to dry conditions, with Roby Rolfo (Hannspree Ten Kate Honda) fast in the wet, but finally 13th, while Fonsi Nieto (PSG-1 Kawasaki Corse) was 14th. Two Italian private riders, Alessandro Polita (Celani Team Suzuki) and Luca Morelli (DFX Corse Honda) rounded out the provisional Superpole qualifiers.
WORLD SUPERSPORT - SOFUOGLU SETS NEW TRACK BEST
Kenan Sofuoglu (Hannspree Ten Kate Honda) held off the challenge of Sebastien Charpentier (Hannspree Ten Kate Honda) in the first Supersport qualifying session and in doing so set a new track best of 1'27.937. In third place before the rains came to end the session prematurely, Broc Parkes (Yamaha World SSP Racing) made important early ground, especially as the rest of the weekend could well see more consistently wet weather. Robbin Harms (Stiggy Motorsports Honda) secured fourth on the provisional grid, once more showing his class and pace in a private set-up. Local rider in a regular WSS team, Craig Jones (Reve Ekerold Honda) went fifth, ahead of leading Kawasaki competitor and former UK Supersport championship regular Pere Riba (GIL Kawasaki).
Bayliss Dominates Silverstone, Bayliss Sets New lap Record
Friday 25th May 2007 - Troy Bayliss powered his Xerox Ducati to pole position in this afternoon's superpole session. His time of 1'24.558 is the fastest two wheeled lap ever at the Northamptonshire circuit. Bayliss went out with the weather closing in and will be happy to be on the front of the grid with the forecast tomorrow being heavy rain.

Nori Haga had set the time to beat earlier in the session and it looked as though the Japanese rider had done enough to claim pole as neither Lanzi, nor Xaus, who both went out after Haga, could beat him. It was Bayliss that went out and posted a time just 0.019 quicker. Toseland was next out and he couldn't beat the times of Bayliss or Haga but did enough to claim third place on the grid.
Troy Corser was last out, after setting the fastest time in the combined normal qualifying sessions, but he just couldn't do enough with his Yamaha and was pushed down to the front of the second row in fifth place.
"We've had a difficult time the last couple of days", said Bayliss. "We've not been getting a lot of grip and the circuits is fairly bumpy, as a result I lost a bit of confidence. This afternoon I got it back, we've pretty much gone round in a circle, but we're there now. Mind you it'll all be for nothing tomorrow anyway if the weathers as bad as they say it'll be. I've been here a few times and I know what it's like. At least we're on the short track as that's a bit safer in the wet than the full circuit. The long track gets really slippery in the wet".
Second placed man Nori Haga had looked like he'd set a good enough time to take pole but was pushed back to second by Bayliss. The Yamaha rider hadn't been at the top of the sheets this weekend but his Superpole performance pushed him back to the front again. "I've been working on the suspension all weekend and it was only this afternoon that we found a good setting", said Haga. "My biggest problem is still tyres. If it's dry there's really only one choice for me, so I'm hoping for a wet race as it'll be better for me".
Hannspree Ten Kate Honda rider James Toseland was third fastest in front of his home crowd. "I've got a good setup for tomorrow, but no-ones going to have a perfect one as we haven't had the conditions that we're going to have tomorrow", said Toseland. "I'm pretty happy that I've got a decent wet setup but the trick tomorrow is going to be just staying on".
Bayliss' team mate Lorenzo Lanzi rounds off the front row of the grid with a good showing on the Ducati. "It's not too bad here, at least not as bumpy as Misano anyway", said Lanzi. "The front row is very good for me as it will be very important tomorrow with the rain. We've not had much wet practise but we'll see what happens tomorrow".
Corser heads up the second row followed by Xaus, Kagayama and Max Biaggi. The Italian had been a noticeable absentee from the top of the timesheets before superpole. The Suzuki rider has not been to Silverstone before so he's been learning the circuit during each session and improving with it. He starts tomorrow's races from 8th on the grid but the suspected wet conditions may make any improvements he's made obsolete. Then again they may even up the field and mean he can run on an even footing with the others.
The two Alto Evolution Honda riders, Karl Muggeridge and Josh Brookes have been making the most of the new developments to their Honda's, qualifying in 9th and 10th places respectively.
POS NO. RIDER BIKE TIME
1 21 Bayliss T. (AUS) Ducati 999 F07 1'24.558
2 41 Haga N. (JPN) Yamaha YZF-R1 1'24.577
3 52 Toseland J. (GBR) Honda CBR1000RR 1'24.621
4 57 Lanzi L. (ITA) Ducati 999 F07 1'24.810
5 11 Corser T. (AUS) Yamaha YZF-R1 1'25.164
6 111 Xaus R. (ESP) Ducati 999 F06 1'25.299
7 71 Kagayama Y. (JPN) Suzuki GSX-R1000 K7 1'25.597
8 3 Biaggi M. (ITA) Suzuki GSX-R1000 K7 1'25.866
9 31 Muggeridge K. (AUS) Honda CBR1000RR 1'25.886
10 25 Brookes J. (AUS) Honda CBR1000RR 1'26.116
11 10 Nieto F. (ESP) Kawasaki ZX-10R 1'26.175
12 96 Smrz J. (CZE) Ducati 999 F05 1'26.365
13 44 Rolfo R. (ITA) Honda CBR1000RR 1'26.488
14 55 Laconi R. (FRA) Kawasaki ZX-10R 1'26.661
15 84 Fabrizio M. (ITA) Honda CBR1000RR 1'26.933
16 76 Neukirchner M. (GER) Suzuki GSX-R1000 K6 CRASHED
The weather conditions tomorrow are going to really throw the cat amongst the pigeons. Currently the forecast is heavy rain all day and it looks like that's going to be pretty accurate, as it started to cloud over heavily towards the end of the superpole session and it hasn't got any better. With none of the teams getting any wet weather setup time this weekend it's going to be a lottery going into race one. Most of the teams will have wet telemetry from previous years but with the development of the bikes moving on, these could be less than helpful.
Haga is one rider who has expressed his hope for a wet race as he feels it will help Yamaha's tyre issues and this may benefit his team mate Corser as well. However if we get a lot of rain the circuit becomes extremely slippery. Just look at Troy Bayliss a few years ago here, he had multiple crashes but still managed to finish, much to the surprise of Colin Edwards and everyone else who were under the impression that the Ducati had a mercury cut-off if it fell over!
For what it's worth my money is on Bayliss and Haga if it's wet and Toseland and Bayliss if it's dry.Will Haga get his wish for a wet race? Will Bayliss put the Ducati on the top rung again? Will Toseland win in front of his home fans? Will it rain (Yes it will)? All will be revealed right here at FastDates.com.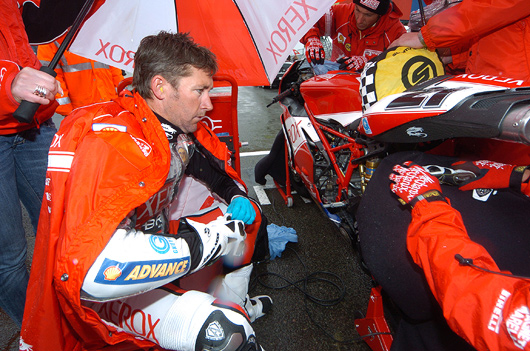 Troy waits on the starting grid for Race One. Note that one of his mechanics is warming his throttle glove on the bike's rear tire warmer, and that Troy is wearing glove liners to keep his hands warmer in the cold British rain.

Race One: Bayliss walks on water as Toseland salvages valuable points
Sunday May 27th - Troy Bayliss took the win in race one at a water logged Silverstone circuit after a race long battle with Nori Haga and Troy Corser. Toseland high-sided on the third lap, but remounted and finished in the points.The conditions were atrocious with a lot of standing water due to the very limited run off. This meant that the first few laps were a real lottery as the riders tried to get a feel for the track whilst at the same time not lose any positions.
Bayliss made the most of his pole position by getting the hole shot at the start and led, the very tentative pack, going into the first corner. He was followed by Haga, Toseland and Corser. Corser took third position off Toseland halfway round the first lap and tore off after the front two. He caught his team mate Haga on the same lap to claim second place. Michel Fabrizio and Karl Muggeridge were the first two riders to be caught out by the condition with Muggeridge very lucky not to take out his team mate Josh Brookes.
The front three started to pull away a little from Toseland and he himself was leaving the rest behind him when on the third lap he highsided his Honda Fireblade. He managed to re mount and continued on but found himself down in 18th place!

Yamaha team mates Haga and Corser slug it out through the puddles.

On the fourth lap Corser past Bayliss for first place and the leading three really showed their quality by pulling away at an astonishing rate given the conditions. They continued to fight hard and maintained position until the 10th lap when Troy Bayliss reclaimed first position off Corser. Haga finally managed to pass Corser on the 19th lap but was unable to do anything about Bayliss and they maintained position until the flag, with Bayliss taking a very brave and deserved win. It's a mark of their speed that they had lapped everyone up to 8th place! The front three were 50 seconds ahead of the fourth placed rider.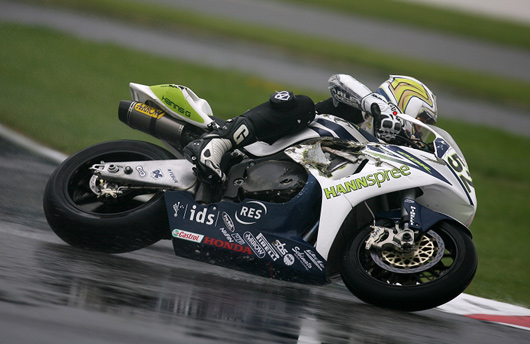 Points leader James Toseland remounted after crashing, working back up from last to finish 8th. Note his shreaded side fairing and the hole in his engine side cover.

After Toseland remounted his decidedly second hand looking Honda it looked as though he would be returning to the pits to retire but he opted to stay out and minimise as much as possible the damage to his championship lead. He clawed his way back up from 18th to finish the race in 8th place, although he must have felt frustrated as he was lapped by Bayliss and Haga, whom he's normally racing with.
Toseland's team mate Robby Rolfo had a very lonely race in fourth. He'd passed Laconi on the first lap and then gained a place to fourth when Toseland went off. He wasn't challenged and showed good focus to race to the line on his own with no other riders in sight either in front or behind him!
Regis Laconi finished in 5th place having maintained position for most of the race in the same way Rolfo did. Max Biaggi rounded out the top six. The Italian must have wondered what the hell he'd got himself into on the grid with the rain falling and the wake being thrown up by the other bikes. He gained a couple of places on the first few laps and then moved up when Brookes crashed out. He brought his Suzuki home in 6th place and will be looking forward to returning to his homeland for the next race in Misano where the weather should be much better.
Josh Brookes looked to be in line for a good result. The Australian riding for the Alto Evolution Honda squad narrowly missed being taken out but his team mate Karl Muggeridge when he crashed on the first lap. He dropped back to 15th after being forced to take to the grass but soon fought back moving up to 11th on the second lap and then 7th on the third. He moved up to 6th but on the 13th lap he crashed and was forced to retire the next lap.
The conditions are not getting any better and with more rain falling and very little run off the organisers must be giving some thought to actually cancelling Race Two if the rain doesn't let up.
SUPERBIKE Race 1: (Laps 22 = 78,342 Km)
Pos / Rider / Nat. / Team / Time / Gap
1 / T. BAYLISS / AUS / Ducati Xerox Team / 46'02.875 /
2 / N.HAGA / JPN / Yamaha Motor Italia / 46'04.910 / 2.035
3 / T. CORSER / AUS / Yamaha Motor Italia / 46'07.443 / 4.568
4 / R. ROLFO / ITA / Hannspree Ten Kate Honda / 46'52.914 / 50.039
5 / R. LACONI / FRA / Kawasaki PSG-1 Corse / 47'12.509 / 1'09.634
6 / M.BIAGGI / ITA / Alstare Suzuki Corona Extra / 47'23.857 / 1'20.982
7 / L. LANZI / ITA / Ducati Xerox Team / 47'35.936 / 1'33.061
8 / J. TOSELAND / GBR / Hannspree Ten Kate Honda / 46'06.015 / 1 Lap
9 / R. XAUS / ESP / Team Sterilgarda / 46'15.898 / 1 Lap
10 / M.NEUKIRCHNER / GER / Suzuki Germany / 46'20.019 / 1 Lap
11 / V. IANNUZZO / ITA / Kawasaki PSG-1 Corse / 46'34.206 / 1 Lap
12 / L. MORELLI / ITA / D.F.X. Corse / 46'34.786 / 1 Lap
13 / S. NAKATOMI / JPN / Yamaha YZF / 46'40.240 / 2 Laps
Fastest Lap 27° Noriyuki Haga 1'37.005 132,154 Km/h
Riders Championship Standings:
1 TOSELAND 237, 2 HAGA 214, 3 BIAGGI 201, 4 BAYLISS 189, 5 CORSER 151, 6 LANZI 116,
7 XAUS 113, 8 ROLFO 90, 9 NEUKIRCHNER 87, 10 LACONI 62, 11 KAGAYAMA 60,
12 FABRIZIO 59, 13 NIETO 46, 14 SMRZ 44, 15 BROOKES 40.
Race Two: Cancelled Due to Heavy Rain and Track Flooding
We've just had confirmation that race two has been cancelled. It's the best decision for saftey to be honest. After the GSX-R cup race the rain came down much harder and a number of riders expressed their concern after a
sighting lap. They delayed the start for 30 mins to see if the conditions would improve but they haven't so race two has been cancelled.
West Scores Maiden World Supersport Victory
Anthony West (Yamaha World SSP Racing) handled the poor conditions on raceday with great aplomb, scoring a fabulous win in only his second 2007 season WSS race, proving to be the clear victor by some 33 seconds from Robbin Harms (Stiggy Motorsports Honda). A red flag finally ended the race six laps early, when a fallen machine blocked the racing line. Katsuaki Fujiwara (Althea Honda) was the final podium finisher after a mid-race tussle with two other riders, and problems with water ingress to his engine and helmet visor. Championship leader Kenan Sofuoglu (Hannspree Ten Kate Honda) fell on lap one and was ruled out of the points for the first time this year. In a race of attrition, several top riders also failed to finish, but Fabien Foret (GIL Kawasaki) was fourth, and he reduced the advantage of Sofuoglu to 45 points. Sofuoglu now has 145, Foret 100, Fujiwara 69 and Harms 59.
SUPERSPORT RACE: (Laps 22 = 78,342 Km)
Pos /Rider /Nat. /Team / Time /Gap
1 / A. WEST / AUS / Yamaha World SSP Racing / 39'16.245 /
2 / R.HARMS / DEN / Stiggy Motorsport Honda / 39'49.722 / 33.477
3 / K. FUJIWARA / JPN / Althea Honda Team / 40'04.302 / 48.057
4 / F. FORET / FRA / Team Gil Motor Sport / 40'08.022 / 51.777
5 / G.VIZZIELLO / ITA / RG Team / 40'10.540 / 54.295
6 / M.LAGRIVE / FRA / Intermoto Czech / 40'17.824 / 1'01.579
7 / J. FORES / ESP / HP Racing / 40'53.821 / 1'37.576
8 / L. ALFONSI / ITA / Althea Honda Team / 41'08.351 / 1'52.106
9 / J. ENJOLRAS / FRA / Tati Team Beaujolais Racing / 41'09.429 / 1'53.184
10 / B. VENEMAN / NED / Pioneer Hoegee Suzuki Racing / 39'16.868 / 1 Lap
11 / M.PRAIA / POR / Racing Team Parkalgar / 39'26.330 / 1 Lap
12 / S. GIMBERT / FRA / Yamaha - GMT 94 / 39'36.066 / 1 Lap
13 / J. GÜNTHER / GER / CRS Grand Prix / 39'49.023 / 1 Lap
14 / G.LEBLANC / FRA / Vazy Racing Team / 40'44.006 / 1 Lap
15 / J. LASCORZ / ESP / Glaner Motocard.com / 40'51.121 / 1 Lap
Fastest Lap 6° Anthony West 1'44.188 123,043 Km/h
Lap record: 2006 2005 S.Charpentier 1'29.027 144,000 Km/h
Best Lap: 2007 S.Charpentier 1'26.706 147,850 Km/h
Riders Championship Standings:
1 SOFUOGLU 145, 2 FORET 100, 3 FUJIWARA 69, 4 HARMS 59, 5 VENEMAN 47,
6 NANNELLI 43, 7 WEST 41, 8 PITT 40, 9 SALOM 34, 10 ALFONSI 34, 11 ROCCOLI 33,
12 RIBA 30, 13 PARKES 27, 14 CURTAIN 25, 15 JONES 25.
---
$70,000 in Cash and Awards at the
The Biggest & Best Custom & High Performance Street & Sportbike Event in America!
Performance Machine presents the
LA Calendar Motorcycle Show Weekend July 14-15th 2007

S&S Cycle World Record Horsepower Dyno Shootout
Calendar Bike Building Championship - Classes for all Street, Race & Classic Bikes!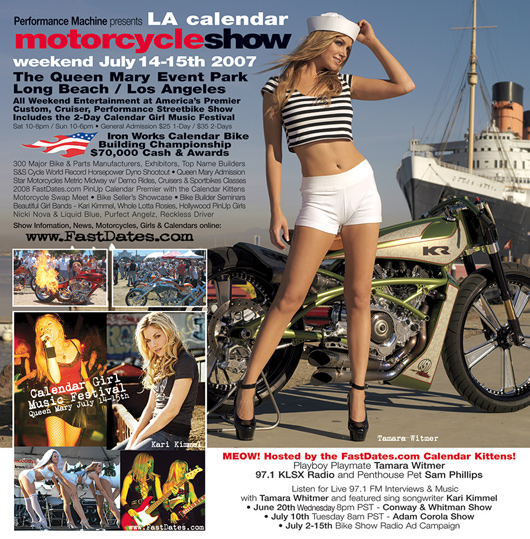 Playboy Playmate and FastDates.com Calendar Kitten Tamara Witmer warms things up at our Bike Show's Queen Mary venue with the Roland Sands KR 5-Cylinder MotoGP Board Track Racer. Tamara will be hosting this year's Show andfeatured in all 3 of our Calendars premiering at the Show and available here online on July 1st! Meow!Complete Details HERE
---
| | |
| --- | --- |
| British Page 3 Tabloid Sex Bomb, Rhian | Miss Great Britain contestant Gemma-Louise |
New Fast Dates Calendar Kittens for Brands Hatch World Superbike 2007
June 1, 2007 - Just in case you were wondering where the best place is to pick up beautiful girls, it is definetly on MySpace.com. That's were we recently found and signed these two extraordinarily beautiful British supermodels, Rhian and Gemma-Louise, to shoot with us at the upcoming August 3-5th SBK World Superbke round at Brands Hatch for the next edition of the SBK Fast Dates World Superbike Calendar.

We'd like to invite you to visit the FastDates.com Calendar Page on MySpace.com to meet Rhian and Gemma-Louise, many of our other beautiful Calendar Kittens, LA Calendar Motorcycel Show bands and performers, and get a sneak preview of the new 2008 FastDates.com Calendars which go on sale July 1st. And of course, we'd like to invite you to become one of our MySpace Friends! MySpace.com/FastDates.com
---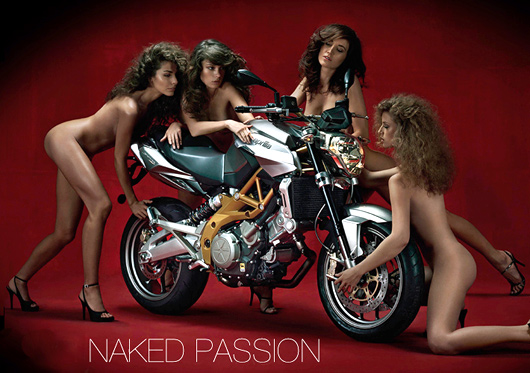 New Aprilia Shiver 750cc Gets Naked Passion


The advertsing campaign for Aprilia's all-new and long awaited Shiver 750cc naked V-Twin sportbike features a bevy of beautiful naked Sophia Loren -look alike models caressing their new love interest. Anyone ready for a 5-way? The fuel injection engine features the first fly-by-wire throttle system on a motorcycle.
When it comes to sexy bikes and add campaigns the Italians certainly know what is hot.


---
There's more! Go to Pit Lane News NEXT PAGE

Hot Calendar Girl and Bike News! Go to: Fast Dates • Calendar Girls • Iron & Lace





BikerKiss.com - the largest biker personals site!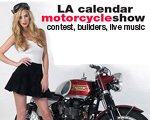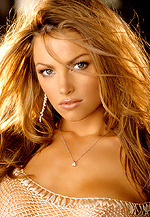 MEOW!
Kittens on the Prowl
2007 LA Calendar Motorcycle Show Weekend
Hosted by Calendar Kittens!
Playboy Playmate Tamara Witmer, Miss Texas / Miss Hooters
Rockin Robin Cunningham,
97.1 KLSX Radio and Penthouse Pet Sam Phillips.
Live 97.1 FM Interviews
& Music with Tamara Whitmer and Kari Kimmel
• June 21st Thursday 8pm PST
Conway & Whitman Show
• July 10th Tuesday 8am PST
Adam Corrola Show
• July 2-15th Radio Ad Campaign

Listen On Line:

Click to Listen & Buy It Now
What's Hot!
Kari Kimmel
LA Calendar Show
July 14-15th
Incredible new singer/song writer
featured on top TV and Movie sound tracks will be performing music from her awesome new CD live at our upcoming LA Calendar Motorcycle Show both days on July 14-15th!
Kari Kimmel on You-Tube.com
Kari's new CD "A Life in the Day" will be sold at the show, or go to www.karikimmel.com to get your own copy today!
Kari's songs now on itunes...
www.karikimmel.com
http://myspace.com/karikimmel

Buy Kari at Amazon.com
---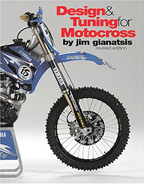 All New Revised Editon
Just Released!
Design & Tuning
for Motocross
The ultimate book on motocross bike technology & performance
by Jim Gianatsis
Preview
ISLE OF MAN TOURIST TROPHY FESTIVAL,
26 MAY - 8 JUNE
McGUINNESS EXPECTS RECORD SPEEDS IN CENTENARY TT
Some of the biggest names in motorcycle racing will be converging on the Isle of Man for this year's Centenary TT Racing Festival - among them will be the sporting icons Giacomo Agostini, Carl Fogarty, Phil Read, John Surtees, Phillip McCallen and Charlie Williams, all taking part in parade laps, while with the modern day heroes will aiming for special place in the sporting annals by taking race victories on this special milestone for the 37.73 mile Mountain Course.
Leading the entry is the eleven times TT winner and outright lap record holder John McGuinness, riding the powerful HM Plant Honda Fireblade, and eager for an action replay of his successes in the two 'big-bike' events, the opening Superbike TT (Saturday 2 June) and the prestigious finale, the Senior TT (Friday 8 June), both decided over six gruelling laps of this public roads course that winds around the Island, through towns and villages, and over the heights of Snaefell Mountain.
The Lancastrian dominated them both, winning the Superbikes at an average speed of 124.76mph, and then in the Senior shattering the outright record with a remarkable lap of 129.45mph, and a race record speed of 126.17mph. "I didn't think that was possible, and some say the speeds are insane but I felt that I had a bit in reserve on the Superbike. Last year the conditions were perfect." McGuinness recalled.
"People are going to push on this time because it is such a special year - we are there for 100 years and won't be back for the 200 year celebrations which is why everyone will want to win. It is going to be intense. The riders are better, the teams stronger, the tyres improved and I am certain that the racing will get faster. "If the conditions are good, the 130mph lap will be broken. It is going to happen and I will just be concentrating and enjoying it. There is pressure but once you put your helmet on it is me, the bike and the road, and it will take a good man to beat me," said a confident McGuinness who is gunning for his fourth consecutive Superbike victory and third Senior success." He concluded.
Ian Hutchinson rides the second HM Plant Honda while Ian Lougher, aiming to take his first ever 'big-bike' victory on the Island rides a Honda in Stobart Motorsport colours while Guy Martin riders for Hydrex Honda, Cameron Donald is aboard the Robinson Concrete backed Honda and there is Mark Johns Motors Honda for Ryan Faquhar.
The Honda mounted entry will face stiff opposition from several-seasoned road racing specialist who have all tasted success around the formidable circuit. Michael Rutter returns to ride the event for the first time in seven years aboard a Kawasaki, as does Raymond Porter, while Adrian Archibald and Bruce Anstey are on Suzuki's but Paul Hunt and Steve Plater, who makes his debut on the Island are aboard Yamahas.
McGuinness, again riding in HM Plant Honda colours, will be bidding to end the two-year reign of Anstey in the Superstock TT (Monday 4 June). Then the rider whose love affair with the event began as a schoolboy when he accompanied his father on trips from their Morecambe home to watch the races, rides a Honda CBR600RR, in Padgetts colours, as he bids for a repeat of his victory in last year's Supersport TT, (Wednesday 6 June), again over four laps. The entry for both of those events mirrors that for the two feature solo events.
Sidecar racing has always been key to the Tourist Trophy races and it is a Manx rider who is again favourite to add to his record tally of victories. Dave Molyneux, passengered by Rick Long, rides the HM Plant Honda Windle outfit, engineered by the driver, against a strong field that includes last year's Honda powered double race winners, also Isle of Man residents, Nick Crowe and Daniel Sayle.
Former World Champions Klaus Klaffenbock and Christian Parzer are back for more aboard their Honda powered outfit while long time campaigners Roy Hanks and Dave Well rely on Suzuki power, with Yamaha driving the hopes of Steve Norbury and Scott Parnell. They have two races, each over three laps on Saturday and Wednesday.
Around the races, there is time for nostalgia with a TT Lap of Honour, led by Jim Redman, riding a 1964 250cc Honda and a TT Centenary Parade of Champions on the closing afternoon of the festival.
Practice begins on Saturday 26 May, with further sessions daily from Monday 28 May through Friday 1 June, with the race programme beginning on Saturday 2 June with the Superbike TT over six laps and the first of the two sidecar races over three laps.
Race Events Schedule
• Saturday 2 June: 12.00. Superbike TT - 6 laps.
15.00. Sidecar Race A - 3 laps.
• Monday 4 June: 10.45. Superstock - 4 laps.
15.00. TT Century Parade Lap of Honour
• Wednesday 6 June: 10.45. Supersport - 4 laps.
13.15 Sidecar Race B - 3 laps.
• Friday 8 June: 12.00. Senior TT - 6 laps.
The Senior TT Race is followed by the Parade of Champions.
Triumph Launches
675cc Street Triple
May 25th 2007 - Triumph confirmed rumors a new Street Triple is on the way for the North American market in a press release this morning. Deriving from the iconic Speed Triple streetfighter and the award-winning Triumph Daytona 675 Supersport, the Street Triple will be a 675cc bike.
With an expected MSRP of $7,999, the Street Triple will be the most affordable of all Triumph sports bikes.
The new motorcycle will initially be available to North American customers through a priority reservation program. Customers can place an order at any authorized Triumph dealership. Orders will be accepted as of July 1 and the first units will be delivered in October.
The new Street Triple will make its first North American appearance July 20 to 22 at the Red Bull U.S. Grand Prix at the Laguna Seca Raceway in Monterey, Calif. The official factory operated website for the Street Triple, www.triumphstreettriple.com, will provide customers with more information on the bike and is scheduled to go live in late June.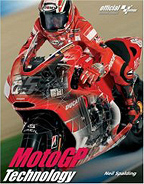 NEW! FastDates.com
Cell Phone Wallpapers!