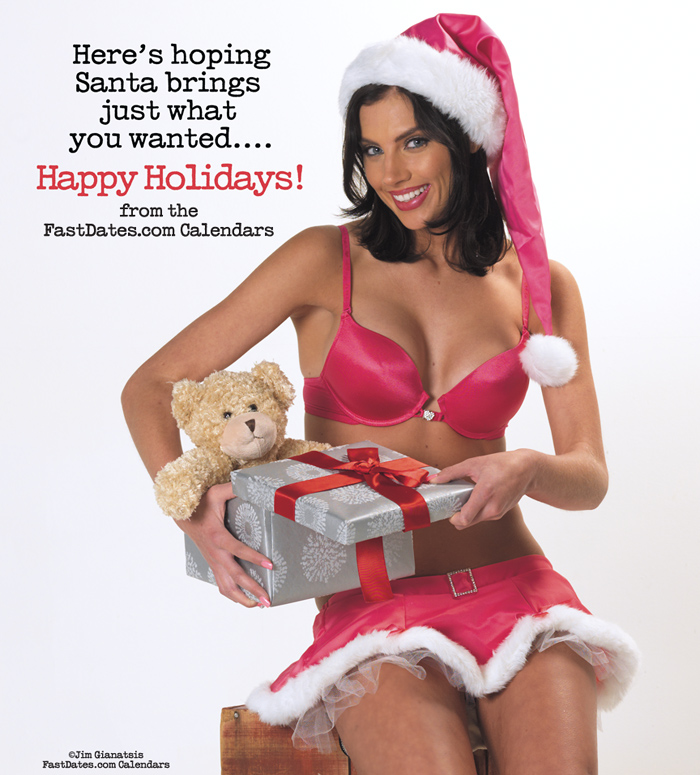 This Month in the Iron & Lace Calendar ...
Moto Kitten Liz Leyda is ready for a ride on her Brighton Triumph built by Richard Pollock / Mule Motorccyles for Streetmaster.net.
See more of our beautiful models and Calendar bikes in the Calendar Bike Garage and in Members Corner.

See more revealing pictorials of the Calendar Kittens in Members Corner
Order the Fast Dates Calendars • Calendar Screensavers in Members Corner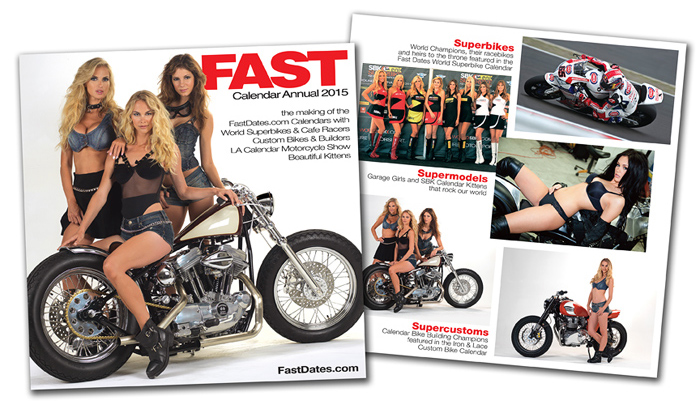 NEW! FAST 2015, 2014 Calendar Digital Yearbook
Go behind the scenes of the FastDates.com Calendar photo shoots at the SBK World Superbike races, the Los Angeles Calendar Motorcycle Show & Concourse d' Elegance, and inside the FastDates.com Studio of famed photographer Jim Gianatsis. Meet the official SBK World Superbike Calendar Kittens who also serve as the official SBK podium and grid girls, the top factory riders of World Superbike, and America's top custom bike builders. You'll find detailed editorial photo features on the Calendars' top Custom and Race bikes, and on the Calendar Kittens.
Did we forget anything? - Oh yes! The new FAST 2015 Calendar Yearbook Digital Edition features in high resolution every page in the new 2015 Fast Dates World Superbike, Iron & Lace Custom Bikes, Garage Girls and Cafe Racers Calendars featuring the world's top race and custom bikes and the beautiful Calendar Kittens!
Now in Members Corner
---
The New Polaris 3-Wheeler Slingshot !
Is it a Motorcycle or a Sports Car ? We wring its neck in the canyons and take it for a cruise along the beach to find out...
Polaris Slingshot Test Here
---
SBK World Superbike Championship, Losial Qatar, Season Finale Round 12 of 12
THIS MAKES 54 WORLD CHAMPIONSHIPS FOR APRILIA AND 104 FOR THE PIAGGIO GROUP
Sylvain Guintoli Is 2014 World SBK Superbike Champion on his Aprilia RSV4
Aprila Doubles Its Triumph as Manufacturer World Champion

Losail, Qatar, November 2nd 2014 - It is a triumph, a double world championship win that was unimaginable just a few races ago. On the Losail track in Qatar Sylvain Guintoli completed a comeback that will go down in Superbike history and with two brilliant and undisputable wins in the two night races on the desert circuit he overtook Tom Sykes, earning the World Champion crown for the first time in his career. Complete Race Coverage Here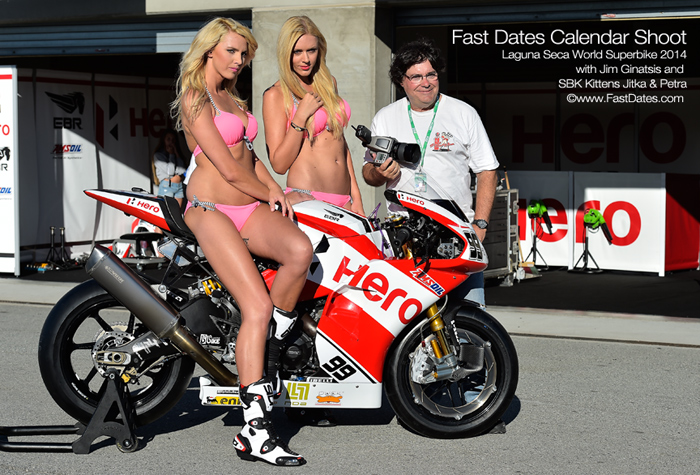 WSBK Annouces 14 Race Schedule for 2015 with Thailand and Return to Russia
December 2014 – Dorna WSBK Organization and the FIM (Fédération Internationale de Motocyclisme) are glad to announce that a new circuit will enter the WSBK calendar in 2015. Chang International Circuit, in Buriram, Thailand, will host the eni FIM Superbike World Championship for the first time ever in the history of the competition, next 20-22 March 2015. The agreement between DWO and the local organiser consist in a 3-year contract.

Following their recent visit to the circuit, FIM and Dorna representatives could state that the homologation procedure was approved and could verify that both the track and the facilities are ready to welcome the world series.
Thailand is the 24th Country to be visited by the eni FIM Superbike World Championship and, as well as the whole Asian area, represents a strategic market for the production-based bikes championship and its sponsors and partners, and the interest of local fans in motorsports can guarantee a huge spectator attendance on site.

The Thai Round is joining the list of the 12 events held in 2014 which are already confirmed for the next season. Dorna and FIM are still working closely on a final calendar for the 2015 that will consist of a maximum of 15 rounds and which will be published next November, 18th.

Javier Alonso, Dorna WSBK Executive Director: "We are pleased to announce the introduction of the Thai Round in the calendar, as a clear evidence of our goal to reach new key markets for the motorcycle industry. Over the last two years the World SBK has accomplished to be present within important regions, such as the USA, Malaysia, Australia and Qatar with successful events, and we keep working in this direction."
Vito Ippolito, FIM President: "One of the objectives of the FIM is to have races on every continent. The Asian people are very enthusiastic about motorcycling and having Thailand in the 2015 calendar is a real honour and achievement for all of us and very important for the sport!"

Newin Chidchob, Chang International Circuit President: "Chang International Circuit is located in Buriram, one of the northeastern provinces of Thailand, and can accommodate up to 40,000 spectators. The track is 4.554 km in length, and its 12 corners are designed to support the highest speeds. Last October the circuit hosted the Buriram United Super GT race, with a crowd figure of 131,000 spectators and hundreds of media covering the event. We look forward to hosting our first world competition for motorcycles and we are proud this will be the eni FIM Superbike World Championship."
DATE COUNTRY CIRCUIT WSBK WSS STK1000
22 February Australia Phillip Island GP Circuit X X
22 March Thailand Chang International Circuit X X
12 April Spain MotorLand Aragón X X X
19 April The Netherlands TT Circuit Assen X X X
10 May Italy Autodromo Ferrari di Imola X X X
24 May UK Donington Park X X X
07 June Portugal Autódromo Ido Algarve* X X X
21 June Italy Misano Circuit Simoncelli X X X
05 July Russia Moscow Raceway* X X
19 July USA Laguna Seca X and AMA Pro Roadracing
02 August Malaysia Sepang International X X
20 September Spain Circuito de Jerez X X X
04 October France Circuit Magny-Cours X X X
18 October Qatar Losail International Circuit* X X
The Official Test days are scheduled as follows:
Round 1, Phillip Island – Monday 16 and Tuesday 17 February (WSBK, WSS)
Round 7, Autódromo Internacional do Algarve – Monday 08 June (WSBK)
Round 12, Circuito de Jerez – Monday 21 September (WSBK)
Leon Haslam, Davide Giugliano with the Aprilia RSV4 RR 2015 Red Devils Roma Team
December 1st - Team Red Devils Roma is proud to welcome Leon Haslam and Jordi Torres (that'sDavide Giugliano on the #84 bike above, which the press rlease makes no mention of) , who will participate in next year's Superbike World Championship with the Italian squad, piloting the new Aprilia RSV4 RR. With the 2014 World Superbike Championship officail factory Aprila race team moving from World Superbike to MotoGP in 2015, the Red Devils Roma Team will be the offical sattelight team representing April in World Superbike for 2015.

Davide Giugliano comes to the Red Devils team after 4 years on the Ducati Cose World Superbike team. Davide was repalced at Ducati by young Colombian rider Yonny Hernandez

Leon Lloyd Haslam was born in Smalley, Derbyshire, England on 31 May 1983 and is the son of Ron "Rocket" Haslam, who raced in the 500cc world championship in the 1980s. After competing in the 250cc world championship, Leon went on to race in British Superbike before becoming a key rider in the Superbike World Championship from 2009 onwards. After a year on the Honda,
Haslam then rode the Suzuki, concluding the 2010 championship in second place behind Max Biaggi, with whom he battled for the title for a good part of the season. Leon then became a factory BMW rider before returning to Honda, closing this year's championship in seventh position. His achievements in world Superbike include 29 podiums and 3 race wins.

With an English rider, Andrea Petricca's squad takes another step towards consolidating its status as a top team in the Superbike championship. Haslam will be one of two riders in a team that, in the space of just a few years, has shown great determination and technical ability and that aims tobe a frontrunner next season, striving to defend the world championship title won by Aprilia this
year.

Jordi Torres completes the 2015 line-up for team Red Devils Aprilia Spanish rider Jordi Torres joins team Red Devils and will participate in the 2015 Superbike World Championship alongside English rider Leon Haslam.
Jordi Torres Fernández was born on 27 August 1987. He has twice won the Spanish Moto2 championship and has also competed in national series including Supersport and Stock Extreme.

Since 2011 he has been a permanent fixture in the Moto2 World Championship and in 2013 he reached the podium three times, scoring first place in the German GP at the Sachsenring, second in the Valencia GP and third in the Australian GP at Phillip Island. A flourishing career, that Torres has now chosen to develop in the Superbike World Championship, putting his wealth of experience and undeniable talent into practice. The Spaniard will ride the Aprilia RSV4 RR for the first time in mid-January, after the winter break, during tests that team Red Devils will carry out ahead of the first two races of the 2015 world championship, that will take place at Phillip Island in Australia on 22 February.

Andrea Petricca, General Manager: "I'm really pleased to have reached this agreement with Leon, a rider who we really wanted on board as we continue our project, which aims for increasingly ambitious results. Leon is an expert rider on whom we can count, and who will allow us to run next year's championship at the highest levels. We're sure that together we can do great things, because we are united by the same determination to obtain the best results."

Leon Haslam: "I'm happy with the agreement to join Team Red Devils Roma. I've had a few difficult years, also down to various injuries, but I'm sure that next year my new team and I will be able to make a great season. To race in a team like that of Andrea Petricca fills me with pride but also responsibility, because I know that next year we need to fight for the positions that count. I believe I have the experience and ability to be able to do this and, above all, I know I can count on a great team and on the championship-winning bike."

Jordi Torres: "I'm really pleased to come and race in World Superbike, especially with team Red Devils and on the world championship-winning Aprilia RSV4 RR. This is an important step in my career and so I'm determined and want to do my very best. I know it won't be easy as the level in Superbike is very high, but I like to race powerful bikes and so I hope to be able to adapt quickly to my RSV4. I'm really excited about riding it and will be counting the days until the January tests. I thank Andrea Petricca and Aprilia for believing in me; I'll try my best to repay them with some great results."
---
COMPLETE EICMA 2014 COVERAGE HERE
---
COMPLETE IMS 2014 COVERAGE HERE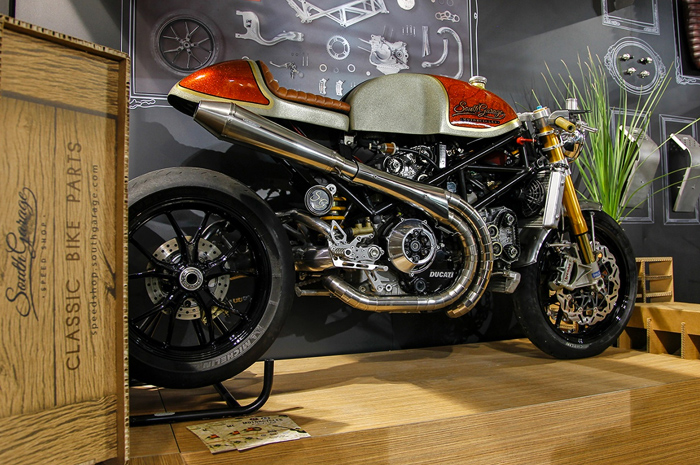 ---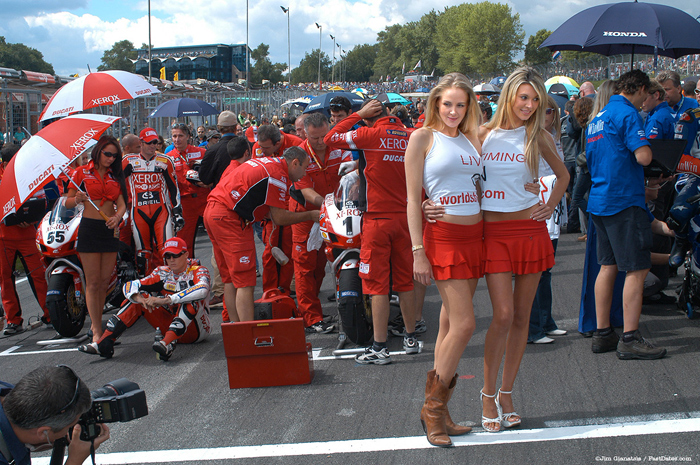 The short track road courses in England like this a Brands Hatch pulls up to 90,000 fans for World and British Superbike.
Does America Need a New Type of Race Track & Promotor
to Revive Professional Motorcycle Road Racing?

Having a new owner for AMA Pro Roadracing with MotoAmerica is a great first step. But it won't bring old fans back to motorcycle roadracing in America, or create new fans.

You only have to look at what type racing in America is successful. As we all know, it's pretty much just Supercross and NASCAR, both which take place in stadium stye tracks where fans are up close and can watch all the action around the entire track, and there's access to the pits and paddock - The Pit Show in Supercross - so you can get up close and meet the riders, the spokesmodels, and see teams and the machines.
The Daytona Motorsports Group (DMG) had the opportunity to do this with their enclosed tracks at Daytona Speedway and California Speedway, but they weren't willing to invest the money required to build a quality FIA / FIM approved infield road race courses inside their superspeedways like Indianapolis did, or revise their many road race courses like Watkins Glen to be FIA / FIM approved like the new Circuit of the Americas in Austin, TX. So the motorcycle roadrace and sport car fans stopped coming. The sport has pretty much died.
In California, both Laguna Seca and Somona Raceway are part way there, but they they don't draw a big fan base any more because they lack a lot of the spectator amenities that are expected today, and full race viewing is still limited in many areas of the track. And Laguna Seca fans are subject to 2 days of traveling to the event, exorbitant hotel and restaurant costs in the area. A 4-day travel / race weekend to attend Laguna, Barber, Miller Motorsports, etc can easily cost $500 - $1,000.

Unfortunately the combined World SBK / AMA Nationals at Mazda Raceway Laguna Seca in 2013 only drew our estimate of around 2,000 race fans, and this past July 2014 around 3,000 fans. The offical Laguna Press release for the 2014 motorcycle race weekend claimed a very generous 55,000 attendace number.

And remember, these tracks are also competing today against awesome TV coverage (where you see the entire race, including on bike cameras, interviews, features etc), which is so much better and cheaper than being at the race itself.

I can stay home on the race weekend, ride my sportbike on Sunday morning, watch the awesome MotoGP and World Superbike race coverage on TV, seeing much more of the action and riders in their pit boxes then I ever could being there in person.
We need to reinvent the wheel in America to bring old fans back to motorcycle roadracing, and find new fans under 40 years olds.
What killed up and coming Supermoto racing in America 8 years ago was the promoters who let the riders design big tracks, and refused to run events on small enclosed go-cart style tracks to allow fans to see tight, close racing.

The best Supermoto race I ever saw was the National staged in the infield at the 1/2 mile banked oval at Irwindale Speedway, CA, where us fans in the Main Grandstands were able to see the entire track and all the action. Think about Daytona Supercross which pulls 25,000 fans for the Supercross on the front straightway, but only 2,000 fans returning the next day for the National Roadrace on the full Daytona road course. There in a nut shell is the problem - not being able to see the full track and be close to all the racing.

For AMA and FIM roadracing to be successful in America it needs to be on newer design, tighter, more exciting tracks where the fans can get up close and see it all. And get into the pits to see the riders and bikes, and be fully entertained when there is no action on the track. Laguna Seca does a great job of this, but their remote location in central California and a 4 day commitment to travel there when the middle class no longer has a big disposable income, makes it really challenging in today's world. Plus you're fighting the aging fan demographics with most young people no longer having an interest in motorsports.

This is why Pro Roadracing must be made a spectator entertainment event like Supercross, to pull in the younger general spectators as well, and not the quickly disappearing, demographic aging, hard core motorcycle roadracing enthusiasts from 30-40 years ago. That horse has left the barn.

AMA / FIM motorcycle roadracing in American really needs to be reinvented as a new type of spectator show like Supercross, held at only the best stadium style tracks in America, with an entertaining Midway Show for the fans, and I don't know how this can be achieved without someone spending millions to build these new tracks close to major population centers....

Jim Gianatsis, Producer
Gianatsis Design Associates
FastDates.com Calendars & Website
Los Angeles Calendar Motorcycle Show & Concours d'Elegance
---
Ducati Scramber Classic with wire spoke alloy wheels and high rear fender is highest priced model at $9,995. Click to Go BIG
Ducati Premiers It's New Retro Scambler at Intermot
Intermot, Cologne Germany, October 1st 2014 - The wait is over at last. The Ducati Scrambler is finally out of the yellow container that has so jealously guarded it over the last few months and is now – after the previews granted to employees and Ducatisti at
World Ducati Week 2014 - officially ready to be revealed to all enthusiasts. This is more than just a new bike: it's a whole new world, one that expresses itself via a range of versions that provide a starting point for satisfying the different needs and wants of individual motorcyclists. CONTINUED HERE
---
Marquez repeats as 2014 MotoGP World Championion.

MotoGP World Championship, Valencia Round 18 of 18
Marquez Ends a Historical 2014 MotoGP Season at Valencia
Valencia Grand Prix, Circuito Ricardo Tormo, Spain, Sunday Nov 9th 2015 - Double MotoGP World Champion Marc Marquez (Repsol Honda RC213V) scored his 13th victory of 2014 at the Gran Premio de la Comunit at Valenciana at the Ricardo Tormo Circuit, today, to become the most successful rider over the course of a premier-class season. The Spanish phenomenon took the record from another Repsol Honda rider, Mick Doohan, who won 12 races during the 1997 500cc World Championship. Movistar Yamaha MotoGP's Valentino Rossi secured a superb second place under difficult conditions during the 2014 season finale. Complete Race Coverage Here
---
On Any Sunday, The Next Chapter
- Movie Review

In today's extensive coverage of motorcycling on TV and the internet, On Any Sunday - The Next Chapter, sponsored and co-produced by Red Bull energy drink was somewhat disappointing. The original On Any Sunday released in 1971 served as a primer aimed at us enthusiasts back in that day who knew very little about the other exciting segments of the motorcycle sport like dirt track, ice racing and desert racing. On Any Sunday - The Next Chapter, is just a less ambitious and somewhat boring repetitive sequel covering much of the same old stuff. It misses the mark of where much of our motorccyle sport has evolved since then.

And now 45 years later, for all us older and much more knowledgable enthusiasts who are the only people searching out to see On Any Sunday - The Next Chapter, it showed us that nothing was new. Really? There were no insights, technical advancement features (OK there was an electric race bike shown running up Pikes Peak).

There was no real race drama or much informative commentary by producer Dana Brown, the son of original On Any Sunday producer Bruce Brown.

We didn't need to see a return to the same AMA dirt track, Amateur Ice Racing, Speedway, Practice Track and Trail Riding scenes already covered in the first movie.The brief interviews with James Stewart, Mark Marquez, Roland Sands, etc. It made made little sense. Continued Here
---
Now in the Calendar Bike Garage!
Alstare Bimota DB3 EVO World Superbike
Up close detail shots of the race bike and full-size screen saver photos with SBK Fast Dates Calendar Kittn Petra.
---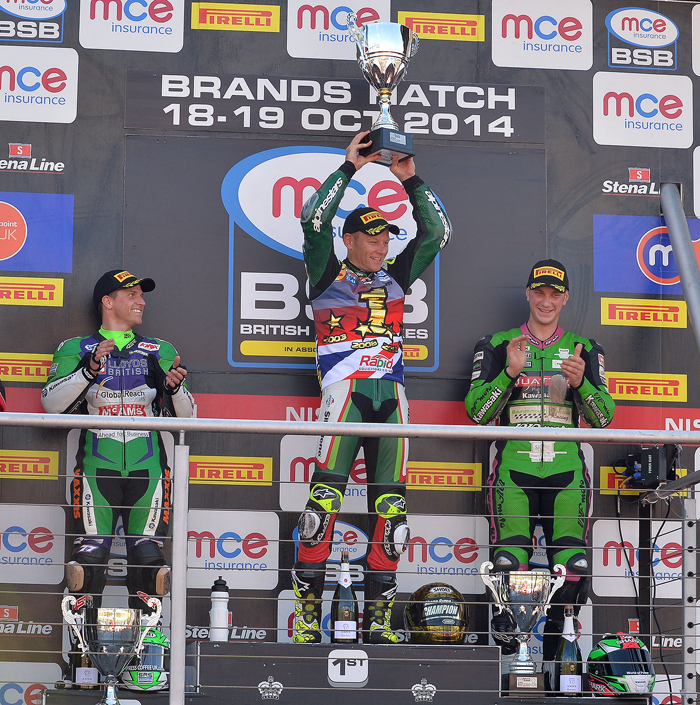 Shayne Byrne (67) celebrates his 4th hard fought Bristish Superbike title win at Brands Hatch.
British Superbike Championship, Round 11 of 11 Brans Hatch, Great Britain

Historic Fourth British Superbike Title For Byrne
Brands Hatch, UK, Sunday 19th October 2014 - Shane 'Shakey' Byrne became the first man in history to take the MCE Insurance British Superbike Championship on four occasions when he clinched the 2014 crown with a double victory on the Rapid Solicitors Kawasaki at Brands Hatch today. Complete Race Coverge Here
---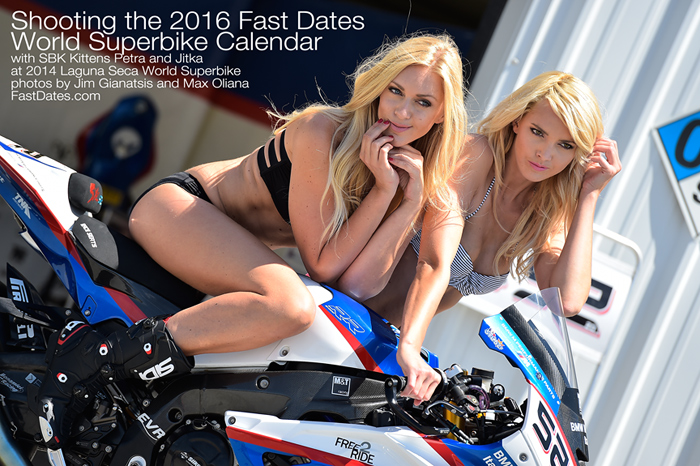 Fast Dates World Superbike Calendar Celebrates 20 years by bringing
Czech SBK Calendar Kittens Jitka and Petra to 2014
Laguna Seca World Superbike and the LA Calendar Motorcycle Show
By Jim Gianatsis Photos by Jim Gianatsis, Massimo Oliana and Sabrina Mosca

California, USA, July 15-22nd 2014 -The FastDates.com Calendars and myself, producer / photographer Jim Gianatsis were excited to announce an agreement with SBK World Superbike and the international model agencies PetrasAngles.com and UmbrellaGirlsUSA.com to bring beautiful Czech Republic SBK grid girls Jitka Pralinka and Petra Ruzinka to the United States during July 2014 to work for SBK and shoot with me at the Mazda Raceway Laguna Seca United States SBK World Superbike and AMA National race weekend July 11-13th, and the LA Calendar Motorcycle Show in Malibu on July 20th.

– Complete Story and Photos Here –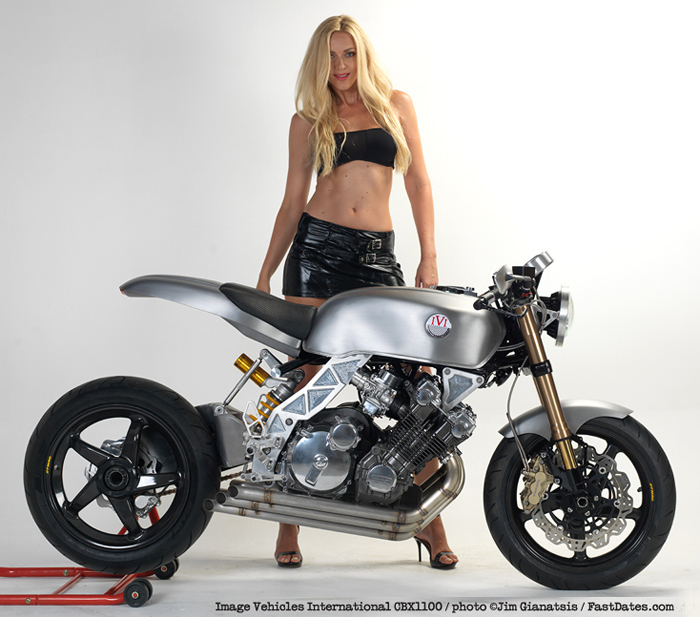 Now in The Calendar Bike Garage!
Imagine Vehicle's Honda CBX Best of Show Winner! Detail Photos and Full Size Screensavers with Calendar Kitten Petra.

2014 LA Calendar Motorcycle Show Concourse d' Elegance & Calendar Girl Music Festival
Report and photos by Jim Gianatsis

Malibu, CA, Sunday July 20th 2014 - The 2014 edition of the LA Calendar Motorcycle Show continued its now 23rd year tradition as the premier outdoor streetbike event in America with producer photographer Jim Gianatsis moving the Show this year to the beautiful green lawns of the Malibu Golf Course among the twisty canyon roads in the Santa Monica Mountains alongside the Pacific Ocean. Highlighting this year's exciting activities was the emergence of another new and soon to be renown custom bike builder to the sport for which the Calendar Show is known for cultivating. Additional Calendar Show coverage and photos at:

- 2014 LA Calendar Motorcycle Show Coverage -
---
Edelweiss Motorcycle Tour of the Pyrenees
By Jim Gianatsis / photos by Jim Gianatsis
Barcelona, Spain, June 2014 - For me, there's no more beautiful, educational and exciting place in the world to visit than Western Europe. And to visit parts of it on a world class motorcycle on perfect riding roads without traffic, unencumbered by baggage, with experienced tour guides who know all the best roads and places to stop, is nothing short of nirvana. Complete Story Here
---
There's More! Go to Pit Lane News Previous Week

Also Visit: Fast Dates Calendar News • Iron & Lace Calendar News
Calendar Girl News • Meet the Models • Paddock Garage
Get FastDates.com T-Shirts, Mugs & Photographs from Our Store


MEMBERS CORNER! Calendar Kittens, Paddock Garage, Iron & Lace Garage


Amazon.com Motorcycle Products & Apparel Store



MotorcycleSuperstore.com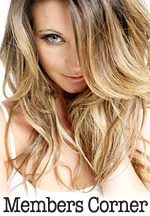 Hot Bikes, Sexy Kittens
Your Exclusive Grid Pass
also includes....
---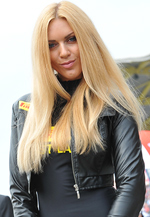 2014 SBK Race Season
Meet the offical SBK
World Superbike Girls!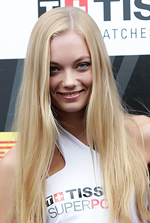 2013 SBK Race Season
Order the New
2014 / 2015 Calendars!
with the FastDates.com Calendar Kittens - the official SBK Umbrella Girls!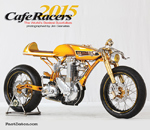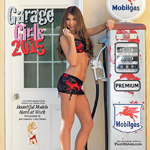 Click Below for more
2015 Calendars!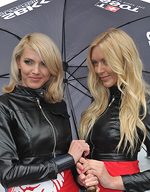 Meet FastDates.com
Calendar Kittens
SBK Grid Girls
Jitunka & Petra!
---
World Superbike champion Sylvain Guintoli joins Pata Honda
Monday Nov 3rd, 2014 - The 2014 World Superbike champion Sylvain Guintoli has signed an agreement to ride for the Pata Honda team alongside Michael van der Mark in the 2015 championship aboard Honda's CBR1000RR Fireblade SP machine.

Guintoli is one of the most widely experienced riders in the World Superbike paddock and won the 2014 title in yesterday's final round at the Losail International Circuit in Qatar. The French rider, who lives in the UK with his English wife Caroline and their four children, has also ridden at the highest level in MotoGP.

The 32-year-old has a total of nine World Superbike wins to his credit, five of which have come this season: at Phillip Island in Australia, Assen in the Netherlands, his home round of Magny-Cours in France last month, and a double race win in Qatar yesterday to end the season in some style. He boasts a total of 40 WSBK podium finishes.

Although the 2015 season will be Guintoli's first ride for Honda, he has a strong historical relationship with the team's title partner Pata, having ridden for a Pata-sponsored Ducati team in 2012, taking two race victories to finish seventh that season in the World Superbike standings.

The announcement of Guintoli's appointment to the Pata Honda World Superbike team and his new partnership with 2014 World Supersport champion, Michael van der Mark, means that the team will bid farewell to both Jonathan Rea and Leon Haslam. The entire Pata Honda team and Honda Motor Europe offer their very best wishes to both riders in the future careers.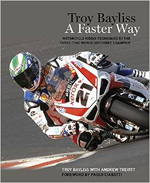 New! Troy Bayliss
A Faster Way
Track Riding Book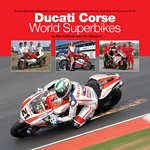 Retail $49.95 ea.
Click to Order from Amazon.com

Ducati Corse
World Superbikes
by Alan Cathcart
& Jim Gianatsis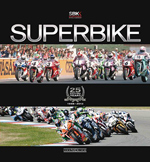 The Official SBK
World Superbikes
1987-2012
25 Year History Book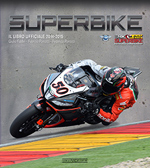 The Official SBK
2014-2015 Yearbook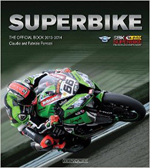 The Official SBK
2013-2014 Yearbook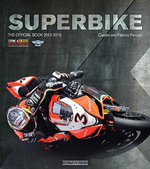 The Official SBK
2012-2013 Yearbook
These SBK Yearbooks are the Best Books Ever about World Superbike. They feature awesome color photography of the riders, bike and racing action. The feature a detailed revue of the past season in pictures and statistics, with a detailed look at the bikes and riders.

Plus a technical look data all the bikes, a preview of the upcoming season's Championship!
We buy this every year ourselves and highly recommend it!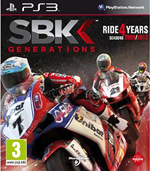 SBK World Superbike Video Game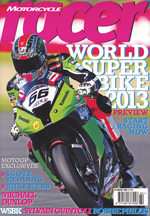 Official Print Media Partner

MV Agusta F3 800cc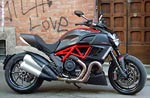 The Devil Made Us Do It!
Testing the Ducati Diavel in Italy
Sudco Carburetor Kits & OEM Replacement Parts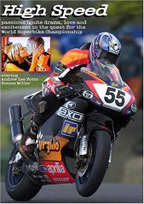 High Speed - the Movie
The best motorcycle racing movie ever made! Filmed on location at the World Superbike races , this an exciting romantic drama staring beautiful British actress Sienna Miller.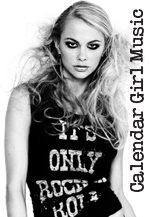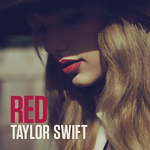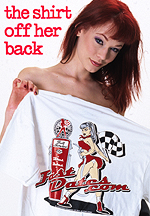 Order the Official
FastDates.com &
LA Calendar Bike Show
T-Shirts!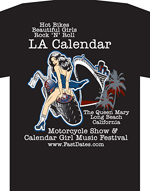 MARCO MELANDRI TO RACE WITH APRILIA IN MOTOGP
Valencia, 10 November 2014 - The lineup is complete for the team that will take Aprilia into its rookie year in the 2015 MotoGP World Championship. After the announcement about Alvaro Bautista, today Marco Melandri has officially been signed, fresh from the conclusion of the 2014 Superbike season, also with Aprilia Racing, where he took 6 wins and another 5 podiums that contributed significantly to the WSBK Manufacturer Title that the Italian Brand won.

With these two new world titles earned in the recently ended WSBK season under its belt - Rider and Manufacturer - Aprilia now enters MotoGP a year ahead of the earlier announced schedule. As announced at the beginning of September, Aprilia Racing has signed an agreement with Gresini Racing, based on which Gresini Racing will mange the Aprilia bikes on the track in the MotoGP class for four years beginning with the 2015 season.

Born in 1982, Marco Melandri began his career at a very young age in minimoto, winning the Italian Championship in 1992 and 1994. Moving to 125 he became Italian Champion for the category in 1997, a title which allowed him to début in the "eighth litre" MotoGP class. Third in 1998 and second in 1999, Marco moved up a category to ride a powerful 250 two-stroke with Aprilia. This was the beginning of a Melandri-Aprilia match up where he finished fifth in the rider standings in 2000, third in 2001 and World Champion (with 9 wins and 2 podiums out of 16 races) in 2002.

Rising to the premier MotoGP category, Melandri immediately confirmed his competitiveness, finishing out the year in second place. In the various MotoGP categories Melandri has won 22 races and been on the podium 62 times.

In 2011 Marco Melandri moved over to World Superbike and was immediately a key player, so much that he was battling for the title from his rookie season, finishing the year in second place. Finishing third in the 2012 season, the rider from Ravenna was also a contender for the title in 2013, finishing out the season in fourth place. In SBK he has taken 19 wins and 31 podiums.

In its brief history, Aprilia boasts 54 World Titles (38 in MotoGP, 7 in Superbike and 9 in off-road disciplines) which make it one of the most victorious brands on a global level in motorcycle racing. Many recent protagonists in the motorcycle racing world have raced and won with Aprilia such as Biaggi, Capirossi, Rossi, Melandri, Simoncelli, Stoner and Lorenzo.

Romano Albesiano, Aprilia Racing Director: "With Marco Melandri the last piece of the puzzle has been put into place for Aprilia's participation in next year's MotoGP season. These have been very intense and exciting days where in just a few hours we went from the last round of Superbike at Losail to this new adventure in MotoGP. We are very pleased to announce Marco's signing because this completes our team in the best way possible on the eve of a great challenge: with Melandri we now have an all-Italian bike-rider duo. We are moving into MotoGP a year ahead of schedule on wings of enthusiasm because of the double world Superbike championships we have just won. We moved our schedule up because we want the most demanding tracks and the most competitive championship in the world to gauge the quality of our work. Aprilia's 54 world titles, the hundreds of wins on tracks all over the world give proof of technical skills and a winning attitude that deserve the limelight of the most prestigious stage."

Marco Melandri: "I was offered the chance to develop a completely new project and it is something that I have not yet done in my career since I have always had 'inherited' bikes. Precisely for this reason I am very intrigued by this challenge. I am working with a company and a racing department which sought me out and with which I want to continue to work in order to develop and grow a great project. Aprilia Racing has always demonstrated their ability to make great bikes and make them fast. I'll put in my efforts. Our goal is quite ambitious: to grow a bike and at the same time to develop a new prototype that will race in 2016. It will be a demanding season and a lot of work but we are ready to take on these challenges."
Yonny Hernandez contracts with Ducati to continue with the Pramac Racing Team in 2015 MotoGP World Championship
Oct 31st, 2014 - Ducati Corse is pleased to announce that it has signed an agreement with Yonny Hernandez that will tie the Colombian rider to Ducati for 2015, with an option for 2016.

Hernandez, born on July 25th 1988 in Medellín, made his MotoGP debut in 2012 and began his adventure with Ducati last year in the GP of Aragòn, as replacement for the injured Ben Spies on the Pramac Racing Team Desmosedici machine.

Confirmed by the team for 2014, Yonny has raced this season with a GP13 Factory bike, often showing good form in qualifying and the races: his best career result came last Sunday at Sepang, where he finished seventh. Hernandez currently lies fifteenth overall in the standings with 53 points.

Next year Yonny will continue to race for the Pramac Racing Team, and at the post-race tests in Valencia he will get a first chance to try out the Desmosedici GP14.2 with which he will take part in the 2015 season
Randy de Puniet joins
Alex Lowes at Crescent Suzuki World Superbike for 2015.
Oct 14th 2014 - Crescent Suzuki is delighted to announce its completed rider line-up for the 2015 FIM Superbike World Championship as world-renowned competitor and current Suzuki MotoGP™ test rider Randy de Puniet joins the UK-based team alongside Alex Lowes.
A long-standing racer in Grand Prix, de Puniet has amassed 139 MotoGP race starts and five 250cc GP race wins during his 15 years on the world stage so far. During 2014, he has become instrumental to the development of Suzuki's 2015 return to GP competition with the all-new GSX-RR.
The 33-year-old Frenchman will enter the World Superbike series full-time with his new Crescent Suzuki squad for the 2015 season but will also continue to test the Suzuki GP machine, with particular responsibility for matching the bike's performance to MotoGP's new 2016 tyre provider. De Puniet is very motivated for competitive action aboard the World Superbike specification GSX-R1000, after his successful second-place result as part of the Yoshimura team in the 2014 Suzuka 8 hour endurance race.
Voltcom Crescent Suzuki completes its last race of the 2014 season with current riders Eugene Laverty and Alex Lowes at the Losail International Circuit, in Qatar, on November 2nd, before beginning an extensive winter of testing and development with de Puniet and Lowes.
Randy de Puniet: "I'm so happy to be joining Crescent Suzuki for the Superbike World Championship because my target for 2015 was to get back to competing on the race track. Testing for the past year was ok but of course what I really want is to race! I really enjoyed racing in Suzuka this year - to race, to fight and to be on the podium is everything to me. I had the opportunity to join the Crescent team for next year and I'm really happy; my first priority was to stay with Suzuki because I want to stay within this family, and for me this is a new challenge – a new championship, new bike, new tyre, everything is different and I have many things to learn but I am ready for that and I'm very confident. I will be joining a very strong team with a lot of experience and I think the bike will be good next year. We have a good test plan for this winter and I think we will be ready for the first race in Phillip Island next year."
Paul Denning – Team Manager: "We couldn't be happier to have secured Randy's agreement to compete in the 2015 World Superbike Championship on board our GSX-R1000. We needed a high quality rider to replace Eugene; Randy was the obvious choice, and we are very proud to have gained his trust and commitment to race with us next year."
Terol to join
Althea Racing in 2015
Oct 10th - Spanish website Motoworld.es reported that Nicolas 'Nico' Terol, 26, will be soon signing a deal to race in World Superbike next year with team Althea Racing. The 2011 125cc World Champion would contest his rookie year in the series after 10 full seasons spent in the GP paddock.
J R Racing Announces2015 BMW World Superbike Team with Badovini and Elias
Nov 25th - After weeks of speculation and rumours, J R Racing is delighted to be able to announce its definitive rider line-up for the 2015 World Superbike Championship. Spaniard Toni Elias and Italian Ayrton Badovini will contest next year's title race with the new BMW S1000 RR.
Toni Elias is one of the most experienced motorcycle racers around. He began his career racing 125s in the World Championship, in 2000, when he was just seventeen years of age. He took his first win in 2001 and finished 3rd in the championship that year. He moved up to the 250 class in 2002 and stayed there for three years, before progressing to MotoGP in 2005. In 2010 he competed in the inaugural Moto2 World Championship, taking the title comfortably with three races to spare. Over the next two years he suffered mixed fortunes in Moto2 and MotoGP before switching to the World Superbike Championship for the last four races of 2013.
Toni Elias "This is a very exciting project and I am happy to be part of it. I think the BMW S1000 RR will be a very good bike for the new rules in 2015 and I am really looking forward to racing it. Next year will be a very interesting year for World Superbikes and although there's a lot of work to be done and the team is completely new, I think we may surprise a few people."
Ayrton Badovini is no stranger to the BMW S1000 RR. He was 2010 FIM Superstock Champion, riding a BMW S1000 RR, for BMW Motorrad Itlalia. He dominated the championship taking 10 podiums, including 9 wins and won the title by a massive 98 points. He took part in the World Superbike Championship on a BMW S1000 RR in 2011 and 2012 before switching to Ducati in 2013. But he returned to BMW power onboard the Alstare Bimota BB3 in 2014, making him the most experienced BMW powered rider in the paddock.
Ayrton Badovini "I think the BMW S1000 RR is one of the best bikes for the new regulations. I remember the original BMW and I believe that the new bike can only be better. Having Troy Corser in the team will help our team's progress and my development as rider. I am very happy to be part of this new and exciting project and cannot wait to get started."

Gemma Voces Pons (Team Manager) - "I know Toni quite well from the past and believe he will be very competitive, even though he has no experience with the BMW. He is very keen to start and I can't wait to see him riding our bike.
I have been watching Ayrton for years and am very impressed with his skills. His experience with the S1000RR is very important to us and I know he will help develop the bike and bring it to the top.
I really feel we have a top rider line-up and, even though we are a little behind in our preparation for the new season, I'm sure we will not disappoint."
'Chary' Robinson (Team Owner) - "I'm very happy with our choice of riders. It's very important for us, and our partners, to have a Spanish and an Italian rider. I'm pretty sure we will achieve very good results with them both.

Toni needs no introduction. I worked with him back in 125cc and was already very impressed with his skills then.

Ayrton has done an impressive job with Bimota and BMW over the years and I'm pretty sure he will fit in the team very well.
There's a lot of work to be done before the first race, but I cannot wait to see the bikes in action."