This Month in the Iron & Lace Calendar ...
Calendar Kitten Caitlin O'Conner just rode in on this erotic Shinya Kimura custom 1977 MV Agusta Retro Cafe Racer with hand made aluminum bodywork and a sexy twin leading shoe magnesiumracing front brake.
See more of our beautiful models and Calendar bikes in the Calendar Bike Garage and in Members Corner.
FastDates.com Calendars are highest quality full color 15 x 15" wire spiral bound printed on heavy art stock revealing 16 months beginning with September. $16.95 each - Click on the Calendar Picture Above or Here to Order Now

See more revealing pictorials of the Calendar Kittens in Members Corner
Order the Fast Dates Calendars • Calendar Screensavers in Members Corner
---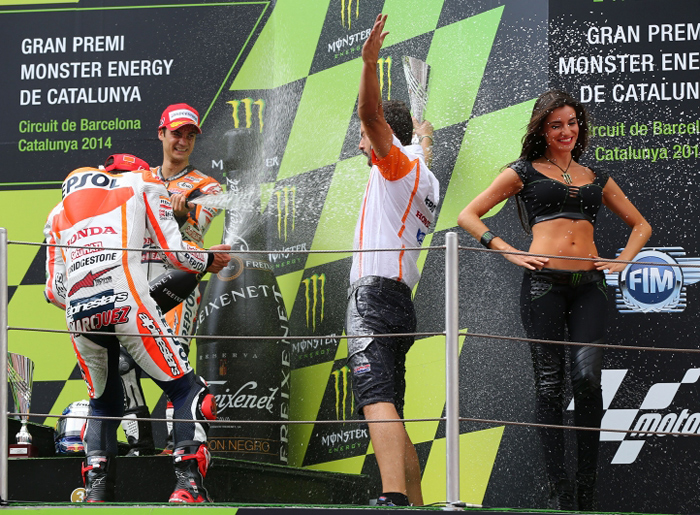 2014 FIM MotoGP World Championships / Round 7 of 18
Marquez Wins Epic Race and Honda's 100th MotoGP Victory
Catalan Grand Prix, Barcelona, Catalunya, Race Day Sunday June 15th 2014 - Marc Marquez (Repsol Honda RC213V) won a stupendous seventh victory from seven races, at the end of an unforgettable battle with team-mate Dani Pedrosa (Repsol Honda RC213V) and Valentino Rossi (Yamaha) that was only settled in the final few corners. It was Marquez's 13th premier-class victory (from just 25 starts!) which also made Honda the first manufacturer to achieve 100 wins in MotoGP, the four-stroke category introduced in 2002.
Once again the 21-year-old Spaniard proved he is the master of every situation, willing to fight to the bitter end of a race, however great his World Championship points advantage might be. After seven of the year's 18 races he now leads the title chase with a perfect 175 points, 58 points ahead of today's runner-up finisher Rossi. Pedrosa holds third place overall after finishing a close third today.
The race was greeted by the paddock as one of the greatest in recent memory, with four riders in with a chance of victory for much of the 25 laps. In the closing stages the fight came down to three men: Marquez, Rossi and pole-starter Pedrosa, while Jorge Lorenzo (Yamaha) slipped back to finish a lonely fourth.
Rossi did most of the leading but it was always obvious that Marquez was simply biding his time, waiting for the right moment to thrust his RC213V into the lead. He looked like he might do it at Turn One at the start of lap 14 but he ran so close to Rossi that he had to take avoiding action and run wide, dropping himself to third place behind his team-mate.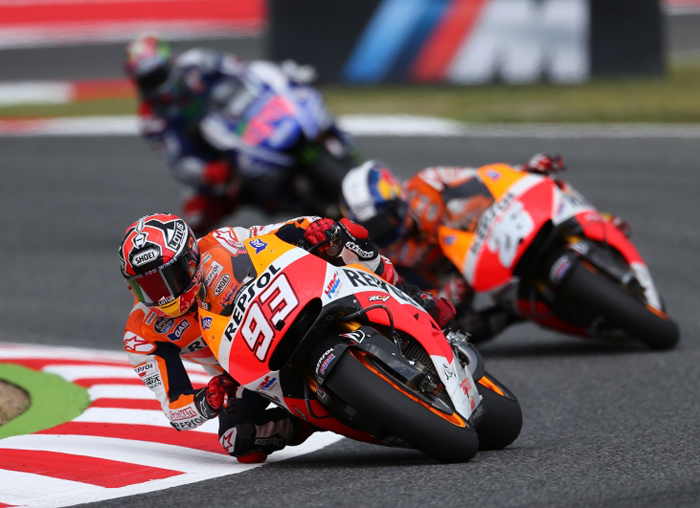 Marquez takes the lead ahead of Pedrosa and Rossi.
In typical Marquez style, he counter-attacked Pedrosa immediately, diving past a few corners later and then grabbing the lead from Rossi a few laps later at Turn One. Then followed a confusing moment: Marquez saw a yellow warning flag at Turn Three and slowed, as did Pedrosa right behind him. By the time they'd got to the next corner Rossi had charged back into the lead but he only stayed there for a lap before Marquez was back in front.
Rossi was still not done, however, and snuck inside Marquez with four laps to go, only to be immediately relegated to second by the World Champion, who never waits a moment longer than necessary to counter attack. Then Pedrosa found a way past Rossi and the scene was set for a Repsol Honda showdown.
On the last lap Pedrosa took the lead at Turn One, Marquez was back in front two corners later, then Pedrosa retook first place at the very next corner, only to run fractionally wide, allowing Marquez to squeeze back ahead.
As they rode through the final section of the last lap Pedrosa was looking for a way past, his front tyre snagging the rear of Marquez's machine which sent him wobbling off the racing line, allowing Rossi to reclaim second place. And that's how one of the greatest races of the last decade or two finished: Marquez first, Rossi second, 0.5 seconds down and Pedrosa third, a further 1.3 seconds back.
Marquez's latest success completed a Spanish monopoly of today's racing and also made some more history, along with his younger brother Alex Marquez (Estrella Galicia 0,0 Honda NSF250RW) who won the earlier Moto3 race, making them the first fraternal winners at a Grand Prix in history. And all this on the weekend that motorcycling's World Championships celebrated their 65th birthday. The first World Championship event was staged on the Isle of Man on 13 June 1949.
In among all the drama and history, Stefan Bradl (LCR Honda RC213V) had a sterling ride to fifth. The German, badly battered by two huge crashes on race day at Mugello, ran with the lead group for the first quarter of the race, until he had a major moment at Turn Ten. From there he raced alone for his best result since April's Argentine GP.
Marc Marquez, Repsol Honda: race winner - "I am delighted with this win because this is a track which I have always found difficult. You could see how tough it was for me this weekend: I missed out on pole for the first time this season and had my first crash of the year. The race was very hard with a battle against Dani, Jorge and Valentino. I think that the last few corners were especially spectacular, with the moves by Valentino and Dani. I am very happy about taking another 25 points and also to win on the same day as my brother at home in front of all our fans! It's something very special."
Valentino Rossi, 2nd / +0.512 / 25 laps - "I'm so happy because it was a great race, I enjoyed it so much. I started fast and I was able to stay in front for a long part of the race. I'm not satisfied 100% because I thought I could win but in the last laps they were faster than me. I tried the maximum but also Dani overtook me and I lost time. I did a good race; it is another podium so we have to continue like this."
Dani Pedrosa, Repsol Honda: 3rd - "It was a very good, hard-fought race because we had four riders up at the front for most of the race. There was a lot of overtaking and it was very intense, because we were going so fast. Overall I am very satisfied, even though the end result was not the best. We fought hard and I felt much better physically. I'll take the positives from this race: I got my wish of being up at the front, both in practice and in the early laps of the race, and I ended the race fighting with Marc for the victory!"
RESULTS MOTOGP RACE: (25 laps = 118.175 Km)
POS / RIDER / NAT. / TEAM / MOTORCYCLE / TIME / KM/H / GAP
1 / Marc MARQUEZ / SPA / Repsol Honda Team / HONDA / 42'56.914 / 165.0 /
2 / Valentino ROSSI / ITA / Movistar Yamaha MotoGP / YAMAHA / 42'57.426 / 165.0 / 0.512
3 / Dani PEDROSA / SPA / Repsol Honda Team / HONDA / 42'58.748 / 164.9 / 1.834
4 / Jorge LORENZO / SPA / Movistar Yamaha MotoGP / YAMAHA / 43'01.454 / 164.8 / 4.540
5 / Stefan BRADL / GER / LCR Honda MotoGP / HONDA / 43'08.062 / 164.3 / 11.148
6 / Aleix ESPARGARO / SPA / NGM Forward Racing / FORWARD YAMAHA / 43'11.127 / 164.1 / 14.213
7 / Pol ESPARGARO / SPA / Monster Yamaha Tech 3 / YAMAHA / 43'13.041 / 164.0 / 16.127
8 / Andrea DOVIZIOSO / ITA / Ducati Team / DUCATI / 43'13.089 / 164.0 / 16.175
9 / Andrea IANNONE / ITA / Pramac Racing / DUCATI / 43'14.954 / 163.9 / 18.040
10 / Bradley SMITH / GBR / Monster Yamaha Tech 3 / YAMAHA / 43'21.695 / 163.5 / 24.781
11 / Yonny HERNANDEZ / COL / Energy T.I. Pramac Racing / DUCATI / 43'34.067 / 162.7 / 37.153
12 / Nicky HAYDEN / USA / Drive M7 Aspar / HONDA / 43'40.213 / 162.3 / 43.299
13 / Scott REDDING / GBR / GO&FUN Honda Gresini / HONDA / 43'40.321 / 162.3 / 43.407
14 / Michele PIRRO / ITA / Ducati Team / DUCATI / 43'52.071 / 161.6 / 55.157
15 / Hiroshi AOYAMA / JPN / Drive M7 Aspar / HONDA / 43'56.105 / 161.3 / 59.191
16 / Broc PARKES / AUS / Paul Bird Motorsport / PBM / 43'57.820 / 161.2 / 1'00.906
17 / Michael LAVERTY / GBR / Paul Bird Motorsport / PBM / 43'58.198 / 161.2 / 1'01.284
18 / Colin EDWARDS / USA / NGM Forward Racing / FORWARD YAMAHA / 44'03.035 / 160.9 / 1'06.121
19 / Hector BARBERA / SPA / Avintia Racing / AVINTIA / 44'22.109 / 159.8 / 1'25.195
20 / Michel FABRIZIO / ITA / Octo IodaRacing Team / ART / 44'37.579 / 158.8 / 1'40.665
Pole Position: Dani PEDROSA 1'40.985 168.5 Km/h
Fastest Lap (New record): Marc MARQUEZ 1'42.182 166.5 Km/h Lap 2
Old Circuit Record Lap: Dani PEDROSA 1'42.358 166.2 Km/h 2008
Circuit Best Lap: Dani PEDROSA 1'40.893 168.6 Km/h 2013
CHAMPIONSHIP POSITIONS TILL DATE:
1 MARQUEZ 175, 2 ROSSI 117, 3 PEDROSA 112, 4 LORENZO 78, 5 DOVIZIOSO 71,
6 ESPARGARO 58, 7 ESPARGARO 54, 8 BRADL 50, 9 IANNONE 41, 10 SMITH 40,
11 BAUTISTA 34, 12 HAYDEN 27, 13 HERNANDEZ 27, 14 REDDING 24, 15 AOYAMA 24,
16 CRUTCHLOW 15, 17 ABRAHAM 13, 18 EDWARDS 8, 19 PIRRO 7, 20 PETRUCCI 2.
---

The King of the Isle, Michael Dunlop was BMW mounted for the first time this year.
2014 Isle of Man TT

Historic triple for BMW Motorrad:
Michael Dunlop also triumphs in the Senior TT on the Isle of Man
 Isle of Man, 8th June 2014 -. BMW Motorrad and Michael Dunlop (NI) have repeated history, echoing Georg "Schorsch" Meier's (DE) legendary Senior TT victory of 1939 on the Isle of Man. Dunlop's third BMW-powered victory of the week came in the most prestigious race of all: the blue riband Senior TT race. Before that, Dunlop had already won the Isle of Man TT Superbike and Superstock races on the BMW S 1000 RR. And it was him again who triumphed in an exciting and thrilling Senior TT race.
 
BMW Motorrad UK entered into road racing in 2014 to celebrate Meier's famous victory of 75 years ago, in which he rode his factory Type 255 Kompressor and took BMW Motorrad's first ever TT win. Joining forces with Hawk Racing, the team behind the Buildbase BMW Motorrad British Superbike entry, and supported by BMW Motorrad Motorsport, BMW Motorrad / Hawk Racing was formed.
 
The experts from Munich helped with their expertise, but also with technical support. For example, BMW Motorrad Motorsport supplied the Superbike engine for Dunlop's RR. Beginning with the North West 200 in May, Dunlop and the team took victories in both the Superstock and Superbike classes as part of their build up to the Isle of Man TT. The BMW Motorrad / Hawk Racing team have now added a further three TT trophies to the tally, proving that the BMW S 1000 RR is a force to be reckoned with in road racing.
 
Twenty five-year-old Dunlop has secured his own place in history by increasing his total to a stunning 11 TT wins, three of them coming this week onboard BMW S 1000 RR machines in the Superbike, Superstock and Senior TT races. He also became the first rider in history to win four TT races in two consecutive years.   Complete Race Coverage Here
---
The Ultimate 2nd Generation Ducati Superbike
2004 Final Edition Ducati 998S with 999R Engine
story and photography by Jim Gianatsis
I had always ridden, owned and raced Japanese Superbikes up until one spring day in 1993 when my good buddy Scott Reif who word at Honda R&D of America designing new bikes, brought one of their newly purchased 2nd Generation Ducati 916 Superbikes on one of our regular Sunday morning rides. Scott let me ride the bike on our twisty canyon roads, and the first corner I came to the bike seem to dive into the corner without any input and railed its way through and powered out our like it was on rails. And that V-Twin punch was just icing on the cake. At that point in time it was far and away the best sportbike I had ever ridden. I had to own one.

That opportunity came a just 6 month later when an attorney friend who had bought a 916, now wanted to sell a quite a discount. It turns out back in those days Ducati didn't Lock-Tite much and the rear wheel hub nuts backed out, causing the rear wheel assubly to fall of on the freeway and throw him on the group. You don't want to do that to an attorney. Short story, I got a like new rebuilt bike by Ducati at a great price. And soon after that all Ducati's motorcycles have come with every bolt Lock-Tite with a paint check mark.
My first 916 who soon get a lot of performance modifications including an Ohlins rear shock, a Ferracci 926cc Hi-Compression Big Bore Kit, a Jerry Branch ported head, Corse Camshaft, Full Termignoni Race Exhaust and Ferracci computer re map, ISR 6-piston front brakes and Dymags Magnesium race wheels. This 926cc Special was pretty much the ultimate 2nd Generation Ducati Superbike until the release some 10 years later of the new 2002 year 996R.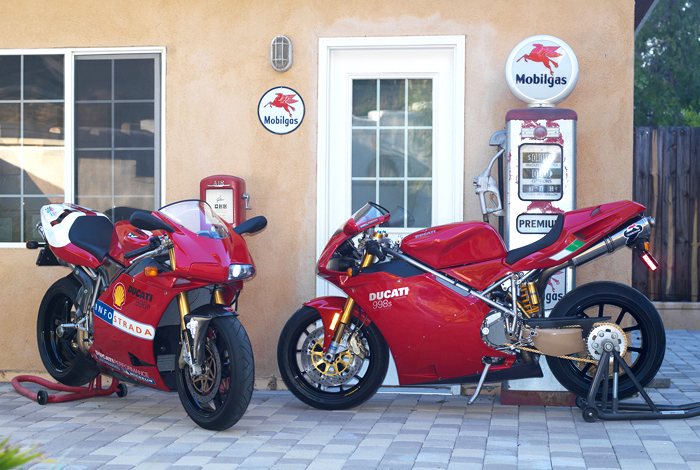 The editor's 2nd Generation Ducti Superbike collection includse this 2002 996R and 2004 998S/R Final Edition.

Still a 2nd generation Massimo Tamburini design, the 996R featured the all-new Testastretta deep sump sand cast engine, Titanium Valves and Rods, to homologate it for World Superbike, and cure the oil starvation and breaking engine cases on the factory Corse race bikes which until then were running the biggest possible displacement 955cc engines. The power increase on the new 996R motor was nearly 40 horsepower more than the previous 916, with an equally impressive low end torque increase. The bore x stroke was 110 x 63.5 mm.
The factory Ducati Corse Superbike team had been struggling to learn how to set up the new 999RS factory race bikes that first year. Privateer Frankie Chili however, was on ad older 998F bike prepared by the legendary Bologna tuning shop NCR, which was running one of the new 999RS motors. With the old 998 chassis running the new 999R engine, Frankie had the perfect combination of Ducati handling and power, and would trounce the factory 999RS bikes to win Race Two out right at Monza that year.

Little noticed that year of 2004, what with all the fan fare of Ducati introducing the new 999 model, they started off the year by also releasing a numbered 998S Final Edition model. Fast forward 11 years later and there I am browsing the Ducati motorcycle ads on E-Bay where I see what appears to be a brad new 998S Final Edition with the much coveted Corse extended length lightweight Magnesium Swingarm/ This was the swingarm the factory team used from the 1999 season as it was said to improve handling.

I dove further into the E-bay listing to sew the bike actually was brand-new, never having been ridden, with just 2 miles of dyne running on the Speedometer. And that it had been heavily modified within a year of purchase with a 999R crate engine, Marchesini Magnesium race wheels, and a full Termignoni Ti Racing Exhaust System with computer re map, 520 Chain and Sprocket kit. The bike had been built and tuned at Ducati AMS / Advanced Motorsports in Dallas, TX.
On contacting the seller, I found that he had some $40,000 invested in purchasing and building the bike, plus a $5,000 6-year storage bill from AMS. He told me that once the bike was complete, his US government job had transferred him to Europe, and he had to put both this modified 998S and a new Ducati Desmosedici RR into storage without having ridden either. When he finally returned back to the USA in 2012 the government Budget Sequestration of 2013 left him without a job.
Soon the ofener had to sell off his brand new, never have been ridden ultimate Ducati sportbike collection.

I made an offer for his beautiful new super trick 998S Limited Edition and he accepted. A shipping company picked the bike up at Mike's house and delivered it to my local dealer Pro Italia, Glendale, CA, where it was checked out, including a good clean out of the fuel system, and installation of fresh new Pirelli tires.

The Corse Magnesium Swingarm is 1-inch longer than the stock Aluminum single sided swingarm and about 4 lbs. lighter.
Note the NCR Titanium Adjustable Foot Controls, 520 Chain Kit, Termignoni Titanium Full Race Exhaust, and Marchesini Magnesium race wheels.
I also added those beautiful NCR billet Titanium Adjustable and Folding Foot Controls which are the same that as Chili used on his NCR race bike back in 2004.
This new 998S is so beautiful, at first I didn't want to even ride it, but what good is a Ducati if it isn't ridden? Particularly possibly the world's finest 2nd Generation . And if I keep the miles low, it should not devalue it any.

So far I've ridden it twice on the twisty and high speed canyon roads of the santa Monica Mountains outside Los Angles and i have to say, it is the best 2nd Generation Ducati Superbike I've every ridden. The handling, particularly with the longer swingarm, is simply incredible, and the 999R engine is incredible with its broad torque and super powerful power band right off idle. It is a nicer bike overall in handling than the bigger feeling 3rd and 4th Generation Ducati Superbikes.
Only the new 5th Generation Panigale 1199 handles better. But the Testastretta 999R motor with its awesome power band, is a far more enjoyable engine to ride on the street and canyons than the new higher revving short stroke Superquadro found in the new 1199.

If you are a serious Ducati Superbike enthusiast, you need to have a 998S in your stable. An in my mind the 2nd Generation Ducati Superbike with the 998 engine is arguably the best Superbike of all time. And with a total of 6 World Superbike Crowns to its credit, its hard to argue with a record like that. - Jim Gianatsis    More photos in the Pit Board Features
---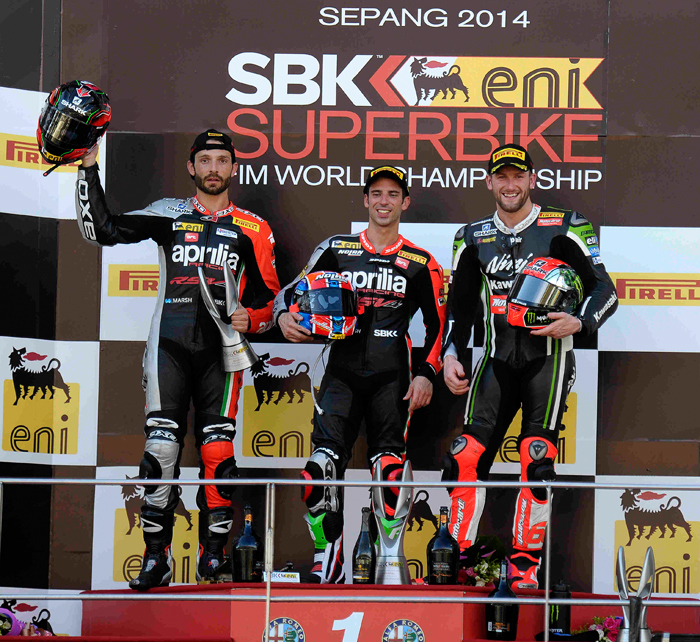 Championship points leader Tom Sykes (far right) joined Guintoli and Melandro on the podium for Race Two after Kawasaki team mate Loris Caz too them both our in Race One.
2014 Eni SBK World Superbike Championship, Sepang Malaysia Round 6 of 13
Melandri and Guintoli Double for Aprilla in World Superbike at Sepag
Sepang (Malaysia), Sunday 8 June 2014 – Marco Melandri (Aprilia Racing Team) came out victorious in the second World Superbike race of the day at the Sepang International Circuit, making it two out of two in front of an enthusiastic Malaysian crowd that reached a total of 34,528 spectators over the three days. The Italian got the better of teammate Guintoli in the final lap of the race, with the two swapping positions three times before crossing the line. It was the second double of Melandri's career after the one he scored in Brno two years ago, aboard the factory BMW.machinery he was riding at the time.
Complete Race Coverage Here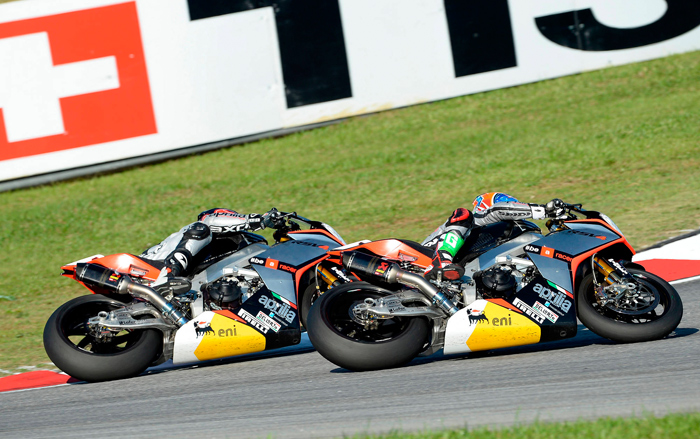 Guintoli (here at front front) held the lead on his Apriia team mate going into the final corner where Melandri dove inside to take the race lead a at the finish line by just 2 feet for one of the closet World Superbikerace finishes ever.
---
I am Steve McQueen
Click to Preview the Spike Documentary on Monday June 24th 9/8c
---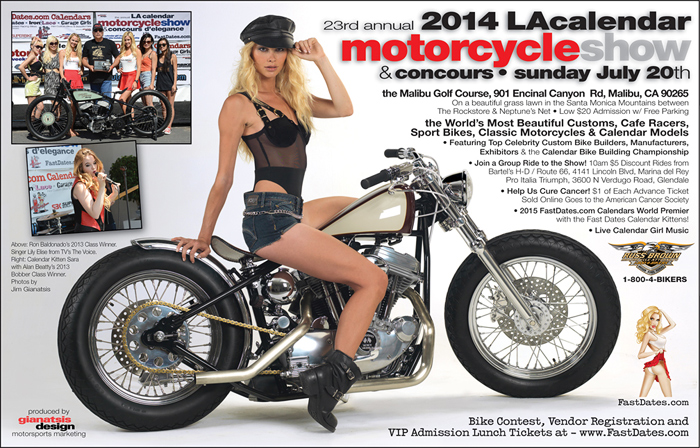 America's Top Builders Return to LA Calendar Motorcycle Show Sunday July 20th
     Many of America's top Celebrity Custom Bike Builders will be making their return to this year's 2014 LA Calendar Motorcycle Show & Concourse d' Elegance now relocated to the beautiful Malibu Golf Course in the Santa Monica Mountains above the Pacific Ocean on Sunday July 20th. Featured builders include Richard Pollock / Mule Motorcycles who just took 1st Place Custom at the 2014 Quail Motorcycle Gathering on May 17th with his just completed custom Triumph "Ivan the Terrible" which featured a James Dean Porsche 550 Spyder build theme. Pollock, known for his trademark Street Tracker style twin cylinder customs, plans to unveil two new bikes at this year's Calendar Show. His popular Mule Motorcycle customs have been photographed and featured by Show producer Jim Gianatsis in the FastDates.com Motorcycle PinUp Calendars many times over the last 15 years.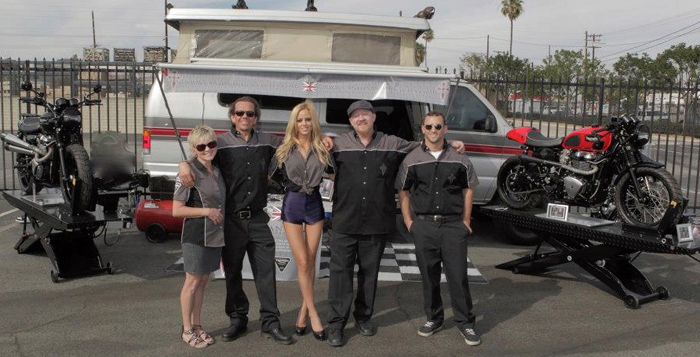 Ledendary Builders featured in the popular FastDates.com Iron & Lace Custom Motorcycle PinUp Calendars plannihg to attend include Russell Mitchell / Exile Cycles, Richard Pollock / Mule Motorcycles, Ron Simms / Ron Simms Customs with
his Big Rig Display, Jim Guiffra & Spokesmodels / AFT Customs, Chris Redpath / MotoGPwerks,
Shinya Kimura / Chabott Engineering, Adrian Packet / Canyon Motorcycles and many more!
Also returning in July to this year's Calendar Show is 7-time consecutive Class and Best of Show winner Jim Giuffra / AFT Metric Customs with the AFT Spokesmodels who help build the shop's custom bikes. They will be premiering their first new build in 2 years, and will be awarding the AFT Customs Visionary Award to the most innovative custom bike at the Show.
Other premier builders attending include the legendary Ron Simms / Ron Simms Customs making his only visit to SoCal with his Simms Big Rig Display Truck featuring an extensive lineup of all-new bikes in both the full-dress Bagger category, and his popular Softail and Bar Hopper customs. Plus you can expect past Calendar Show winners like TV personality Russell Mitchell / Exile Cycles, eclectic builder Shinya Kimura / Chabott Engineering, and custom sportbike builder Chris Redwing / MotoGP Werks among many others showing off their latest builds as well.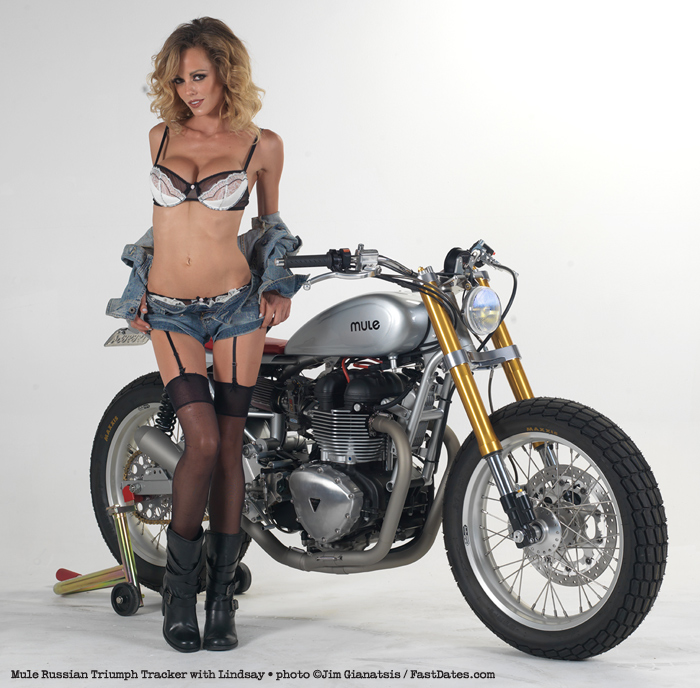 Calendar Kitten Lindsay Hancock and the silver James Dean Porsche 550 Spyder influnced Triumph Tracker named "Ivan the Terrible". Look for this and other cool Richard Pollock built Mule Motorcycle Calendar Bikes in our Calendar Bike Garage.
The 2014 LA Calendar Motorcycle Show & Concourse d'Elegance continues its now 23rd year tradition as the premier outdoor streetbike event in America with the Calendar Bike Building Championship & Concourse d' Elegance, top Celebrity Builders, selected Vendors and Exhibitors, and the live Calendar Girl Music Show. This year's designated charity is the American Cancer Society with a portion of gate receipts going to support their Research and Patient Care programs. Their will also be Motorcycle Dealership sponsored group rides to the Show on Sunday morning with additional information on the Show's website.
This year the Show moves to the Malibu Golf Course off Encinal Canyon Road, between Pacific Coast Highway 1 and Hwy 101, in the beautiful Santa Monica Mountains. The Show always kicks off the world premier of next year's new 2015 FastDates.com Motorcycle PinUp Calendars featuring the world's top road race and custom motorcycles with the beautiful SBK World Superbike Calendar Kittens Jitka and Petra from the Czech Republic featured in the Calendars in attendance at the Show.
The 2014 LA Calendar Motorcycle Show & Concourse d' Elegance on Sunday July 20th is just $20 General Admission, and $40 VIP Admission includes an awesome Food Truck Lunch w/ Beverages from the famous Baby's Badass Burgers and The Grilled Cheese. Event parking is free, with separate paved Motorcycle and Car Parking areas. Show capacity is limited and advance ticket purchase is suggested. The Malibu Golf Course is located at 901 Encinal Canyon Road. Malibu, CA 90265. Additional Information, Purchase Advance Tickets, Vendor and Bike Contest Registration is online at: www.FastDates.com/BIKESHOW.HTM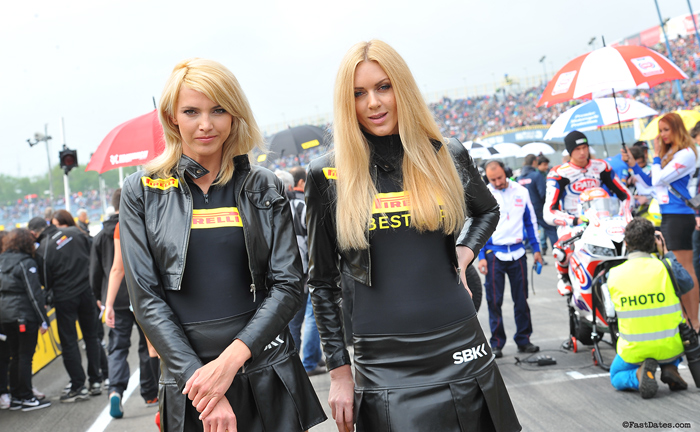 FastDates.com Calendar Kittens and official SBK World Superbike Umbrella Girls, Jitka (left) and Petra (right) are featured in the
2014 Fast Dates World Superbike and Garage Girls Calendars, and the new 2014 Fast Calendar Digital Magazine.
Fast Dates brings Czech SBK girls Jitka and Petra to
Laguna Seca World Superbike and the LA Calendar Motorcycle Show in July 2014!
2014 - The FastDates.com Calendars and producer / photographer Jim Gianatsis are excited to announce an agreement with SBK World Superbike and the international model agencies PetrasAngles.com and UmbrellaGilrsUSA.com to bring beautiful Czech Republic SBK grid girls Jitka and Petra to the United States this July 2014 to appear at Laguna Seca SBK World Superbike round at Mazda Raceway Laguna Seca the weekend of July 11-13th and at the LA Calendar Motorcycle Show in Malibu, CA on Sunday July 20th.
These two 6-foot 2-inch tall long legged, blond hair professional supermodels hail from the capital of the Czech Republic, Prauge, and have been featured on SBK world TV race broadcasts the last 3 years standing at the front of the SBK World Superbike starting grid towering above the race bikes and riders in their uniforms with umbrellas to showcase SBK's title sponsors Pirelli Tires, Agip Fuels and Lubricants, and Alfa Romeo Automobiles. In their official uniforms with 6-inch heels on their platform boots, Jitka and Petra tower nearly 7 feet tall and can intimidate the bravest factory racers and experienced photographers!
Petra first came to the USA on vacation in May 2014 and got to drive drove by car across the West Coast. She'll be back in July to roock our world at Laguna Seca World Superbike and the LA Calendar Motorycle Show.

Both these Czech mates are already official FastDates.com Calendar Kittens having shot for the Calendars with contributing Italian photographer Max Oliana at the 2012 and 2013 SBK rounds at Bruno and Silverstone for the current 2014 and upcoming 2015 Fast Dates World Superbike and Garage Girls PinUp Calendars.
Meet the offical SBK Fast Dates World Superbike Girls Here!
---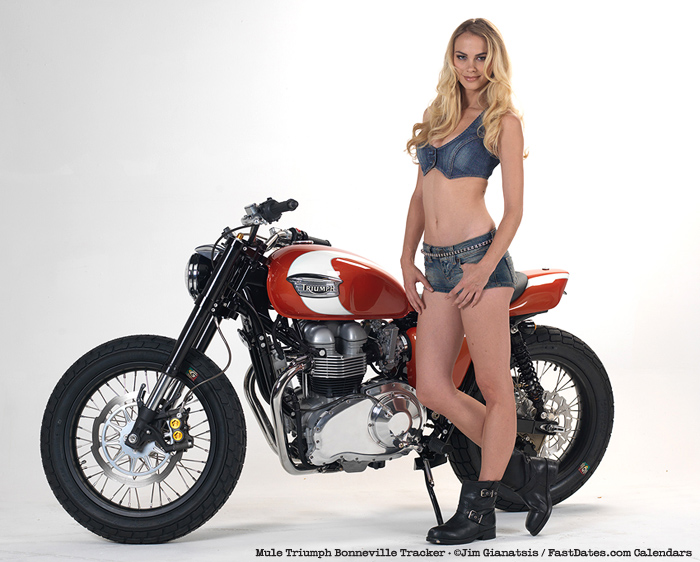 Mule Motorcycles Triumph Bonneville Tracker now in the Calendar Bike Garage!
Check out this awesome Triumph Bonneville Streetracker built by one of our favorite Calendar Bike Builders, Richard Pollock / Mule Motorcycles, now featured in the FastDates.com Calendar Bike Garage with complete details and large screen saver size pictures. We might just even have included this picture of beautiful Sara with the bike.... Go to Calendar Bike Garage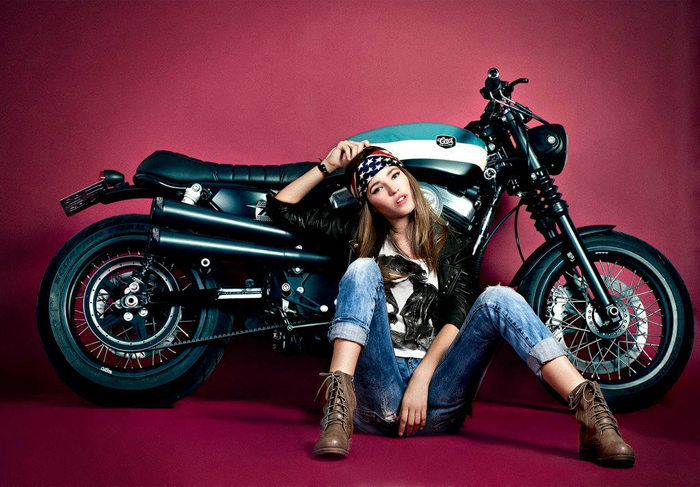 Supermodel Melena Costa and a Sportster Cafe Racer.
CLICK! Free Digital Download of Cafe Racers aand Xtreme Bikes Latest Issues!
---
NEW! FAST 2014 Digital Calendar Magazine Yearbook
The Bikes, the Builders, the Riders, the Kittens,the Calendar Bike Show, the World Superbike races all the 2014 Calendar Pictures, and Special Features... For the first time every we take you around the world in 120 exclusive pages for the making of the 2014 FastDates.com Calendars! Now in Members Corner
---
There's More! Go to Pit Lane News Previous Week

Also Visit: Fast Dates Calendar News • Iron & Lace Calendar News
Calendar Girl News • Meet the Models • Paddock Garage
Get FastDates.com T-Shirts, Mugs & Photographs from Our Store


MEMBERS CORNER! Calendar Kittens, Paddock Garage, Iron & Lace Garage


Amazon.com Motorcycle Products & Apparel Store



MotorcycleSuperstore.com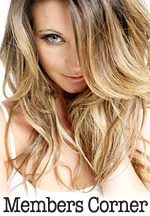 Hot Bikes, Sexy Kittens
Your Exclusive Grid Pass
also includes....
---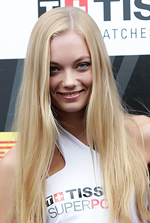 2013 SBK Race Season
Meet the offical SBK
World Superbike Girls!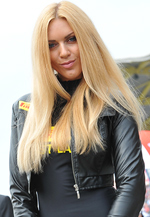 2014 SBK Race Season
Order the New
2013 / 2014 Calendars!
with the FastDates.com Calendar Kittens - the official SBK Umbrella Girls!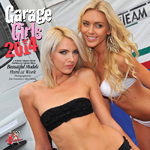 Click for even more
2014 Calendars!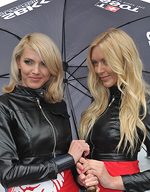 Meet FastDates.com
Calendar Kittens
SBK Grid Girls
Jitunka & Petra!
---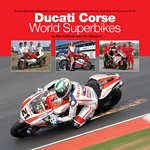 Retail $49.95 ea.
Click to Order from Amazon.com

Ducati Corse
World Superbikes
by Alan Cathcart
& Jim Gianatsis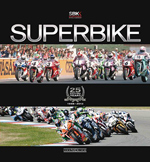 The Official SBK
World Superbikes
1987-2012
25 Year History Book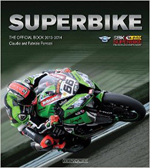 The Official SBK
2013-2014 Yearbook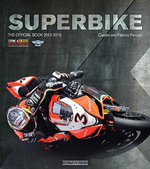 The Official SBK
2012-2013 Yearbook
These SBK Yearbooks are the Best Books Ever about World Superbike. They feature awesome color photography of the riders, bike and racing action. The feature a detailed revue of the past season in pictures and statistics, with a detailed look at the bikes and riders.

Plus a technical look data all the bikes, a preview of the upcoming season's Championship!
We buy this every year ourselves and highly recommend it!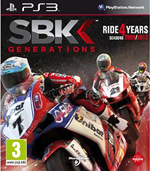 SBK World Superbike Video Game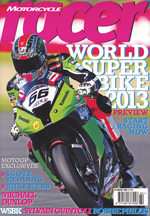 Official Print Media Partner
---
DUNLOP JOINS TT LEGENDS WITH 11 ISLE OF MAN TT RACES WINS
June 6th - Michael Dunlop joined Steve Hislop and Phillip McCallen on 11 wins at the Isle of Man TT Races fuelled by Monster Energy when he took Friday afternoon's PokerStars Senior TT race, the second year in succession when he's won 4 races in a week.
The BMW Motorrad rider was down in seventh at Glen Helen, the first timing point, on the opening lap but steadily moved through the leaders on the opening lap. He eventually took the win by exactly 14 seconds from Honda Racing's Conor Cummins with the Tyco Suzuki of Guy Martin in third.
With conditions all around the Mountain Course remaining perfect throughout the 6-lap race, the second Tyco Suzuki ridden by William Dunlop held the lead in the early stages, ahead by 1.3 seconds at Glen Helen with Cummins and Martin in second and third from Dean Harrison, John McGuinness and James Hillier.
William still led at Ramsey but Michael was beginning to make his move, closing the gap to just one second and by the end of the lap Michael was in front. His lap of 130.628mph gave him a 0.8s lead over Martin with Cummins, William Dunlop and Harrison in hot pursuit, just 3s covering the top five.
On the second lap, Dunlop and the BMW really began to make their mark on the race and with a new lap record, for the Senior race, of 131.668mph, he went 7.7s clear as he came into the pits for his first stop. William had edged out Martin for second as Cummins slipped back to fourth. Harrison remained in fifth as a slow starting Bruce Anstey moved up to sixth.
Lap three saw some major changes though and while Michael remained in the lead, Cummins and Martin moved up to second and third respectively as William Dunlop crashed at the Les Graham Memorial, the 28-year reported to have received a suspected broken leg and was taken by airmed to Nobles Hospital. Harrison was also out, retiring at Sulby.
The gap between Michael Dunlop and Conor Cummins went up to 13s at Ramsey on the fourth lap, but by the pits and the second stop, it was down to 9.5s as Cummins was the quickest on the fourth lap at 130.499mph. Martin was 10s further back in third, with Dunlop having caught him on the road, as Anstey, Hillier and McGuinness now slotted into fourth to sixth.
At Glen Helen on the penultimate lap, just 7s separated Dunlop and Cummins with the former circulating on the road with Hillier, McGuinness and Martin also encountering heavy traffic. However, the Ballymoney rider fought his way to the front of the quartet and once there he was able to build a slightly more comfortable lead.
By the end of the race, the margin was 14s as he swept to his 11th win of his relatively short TT career, with Cummins again justifying Honda's faith in him in 2nd, 9.6s ahead of Martin who had to settle for third and his 15th TT podium.
Just like twelve months ago Anstey and Hillier battled all the way to the chequered flag, this time for fourth, and it was again the Kiwi who prevailed, this time by 1.4s. Meanwhile, McGuinness, sixth at the end of the opening lap, duly completed the race in the same position to end a difficult week with a solid finish.
Josh Brookes put behind the disappointment of Wednesday's Supersport race, when he was knocked off by Lee Johnston at Creg ny Baa on the final lap, to finish in a strong seventh with Dan Kneen, Michael Rutter and David Johnson rounding out the top ten.
There was another sensational performance from newcomer Peter Hickman who not only took 11th place but also set the fastest ever lap by a first timer at the Mountain Course with a stunning lap of 129.104mph.
He was the first privateer home ahead of Ian Mackman (15th) but Ivan Lintin's 16th place was enough to see him wrap up the TT Privateer's Championship with 97 points overall.
John Ingram and Philip Crowe were reported off at Governors and Gooseneck respectively but both were reported as OK. Martin Jessop, also off at Governors, was taken by ambulance to Nobles hospital with a suspected broken collar bone, while Austrian Horst Saiger was conscious after an incident at Gardeners Lane and taken to Nobles with a leg injury.
A solid fourth place finish for Davies and the Ducati Superbike Team today at Sepang
 Sepang (Malaysia), Sunday 8 June 2014 –
A strong performance by Chaz Davies and the Ducati Superbike Team in today's first Superbike race at the Sepang International Circuit in Malaysia; the British rider crossed the line in fourth place, before concluding race two in eighth position; Davide Giugliano finished the two races eighth and tenth.
 
Race 1 – Today's races were played out in very hot conditions (air temperature 32°C, track 52°C) and high levels of humidity. Starting from eighth on the grid, Davies was quickly able to make up a number of positions and was lapping fourth through the opening stages. He battled with Elias and got past him on lap six to move up into third position. In the final laps, a drop in grip prevented Chaz from defending his position as he would have wanted and he was passed by Laverty. The Ducati man then continued to fight it out to the wire with Elias, ultimately crossing the line ahead of the Spaniard to earn a very worthy fourth place finish.
For Giugliano it was a more frenetic race, and not helped by the fact that he felt unwell last night and awoke this morning with a fever. A collision at the second corner caused several riders to crash in front of Davide and the Italian rider had to almost stop in order to avoid suffering the same fate, falling back to fourteenth position as a result. Pushing hard to recover, Davide was able to pass several riders over the next two laps and was already up into seventh by lap three. Fighting with Haslam, Giugliano passed the British rider on lap seven only to be repassed soon after. The Italian gave it his all to the line but, losing ground in the final stages due to a lack of grip, he had to settle for final eighth position.
 
Race 2 – Temperatures had further increased for the second race, with the track up to 59°C. The two Ducati Superbike riders got off to a fairly good start and were lying sixth (Giugliano) and eighth (Davies) when, on lap four, Race Direction stopped the race with a red flag after another rider's bike left oil on track. A 'quick restart' and the race, shortened to just 10 laps, got underway. This time Davide positioned eighth after the opening lap, followed by Chaz, tenth. Both riders were able to pass Haslam early on and towards mid-race they both battled with Laverty but, losing ground in the closing stages, with a more dramatic drop in grip than in race one, the Ducati men closed the race in final eighth (Davies) and tenth (Giugliano) position.
 
After six of fourteen scheduled rounds, Davies is in sixth position in the general standings, with 130 points, with Giugliano right behind him in seventh place (96 points). Ducati lies fourth in the manufacturer's classification with 158 points.
 
Chaz Davies (Ducati Superbike Team #7) – 4th, 8th - "The races today were about as tough as we'd expected really. The main problem was a lack of side grip but then that also exaggerates other things as a result, for example the electronics are not so smooth when the edge grip is so low. The feeling was fairly similar in both races, perhaps a small improvement in race 2 after we made some changes, but we need to get on top of the side grip problem in order to be able to accelerate better off the turns. I was fairly happy with the race 1 result. Anyway, I felt that I did all I could here and we'll continue to work to resolve the grip issues."
 
Davide Giugliano (Ducati Superbike Team #34) – 8th, 10th
"It's a pity about race 1 as it's not the first time Baz has done something like this and this time more than one rider fell and I lost many positions in trying to avoid the collision. I tried to accelerate as much as possible after that and was able to get by several of the fast guys but after a certain point there was no more grip. The second race didn't go well. We got away ok in the restarted race but a drop in grip after only three laps prevented me from riding as I wanted to. A difficult day all in all but I can say that in these conditions, and considering that the flu has left me feeling pretty weak, it was already a result to finish both races. I don't like eighth and tenth but just this once I will settle for these results."
 
Ernesto Marinelli – Ducati Superbike Project Director
"Considering that this track is not so favourable for us, the results achieved here today are not so bad. Chaz just missed out on the podium in race one. A real pity for Davide, because a fever and weakness due to flu surely didn't help matters in what were already extreme conditions. But thanks to his determination and the Clinica Mobile's help, he was able to complete both races. Rear grip, especially in race 2 in which temperatures were higher, has been our main problem this weekend. We will therefore need to look at the data to try to understand how we can improve when it is this hot. So our work continues and we will now prepare for Misano as best we can."
Pata Honda riders gather points under Malaysian sun
 Pata Honda riders Jonathan Rea and Leon Haslam scored valuable championship points in today's two sixth-round World Superbike championship races at Sepang in Malaysia but were unable to challenge at the front of the field.
Today's two 16-lap encounters at the fast and flowing 5.548km Sepang circuit near Kuala Lumpur were both won by Marco Melandri, with Jonathan Rea finishing the two races in sixth position as he battled his Honda CBR1000RR Fireblade SP with temperatures in the mid-30s and the track above 50˚C.
Rea was innocently caught in a first lap crash in the first outing and was forced off the Sepang circuit at turn three before rejoining in last place. The 27-year-old quickly set about taking advantage of the absence of series leader Tom Sykes and scored ten valuable championship points at the flag.
Race two was interrupted by oil on the track and restarted over ten laps, with Rea starting from seventh place. He matched the pace of riders in front of him but was not able to improve on his first race result.
Rea's Pata Honda team-mate, Leon Haslam got a good start to race one but experienced corner entry problems on his way to seventh place. His second outing was no easier in the Sepang heat and the 30-year-old British rider could finish no better than eleventh.

MV Agusta F3 800cc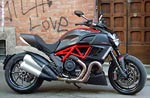 The Devil Made Us Do It!
Testing the Ducati Diavel in Italy
Sudco Carburetor Kits & OEM Replacement Parts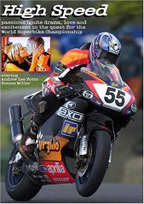 High Speed - the Movie
The best motorcycle racing movie ever made! Filmed on location at the World Superbike races , this an exciting romantic drama staring beautiful British actress Sienna Miller.
---
THROUGH THE ALPINE WONDERLAND OF AUSTRIA AND SOUTHERN GERMANY – THE ALPS AND LAKES MOTORCYCLE TOUR!
The Alps and Lakes motorcycle tour takes you through a beautiful part of European motorcycle paradise; the Alps. The contrast between the beautiful lakes in southern Germany and Austria and the towering mountains that reach up to more than 10,000 ft is nothing less than breathtaking.
This area is the famous background for the movie "Sound of Music". This vacation offers a little bit of everything: beautiful and relaxing rides through the valleys; some mountain roads and passes; and great vistas and sights, including King Ludwig's castle, Herrenchiemsee, and the historic city of Salzburg. The tour consists of five riding days, one of them is a rest day – which means that you stay two nights at the same hotel.

This is a great opportunity to explore a little bit more, ride around the countryside, walk through town, meet the locals and sample some of the local food. The tour will take you through Germany and Austria, and on the rest day you can even add Italy to your list if you are so inclined.
Find Out More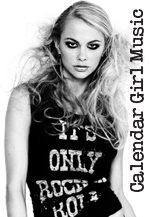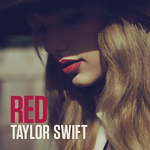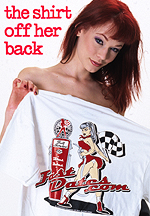 Order the Official
FastDates.com &
LA Calendar Bike Show
T-Shirts!