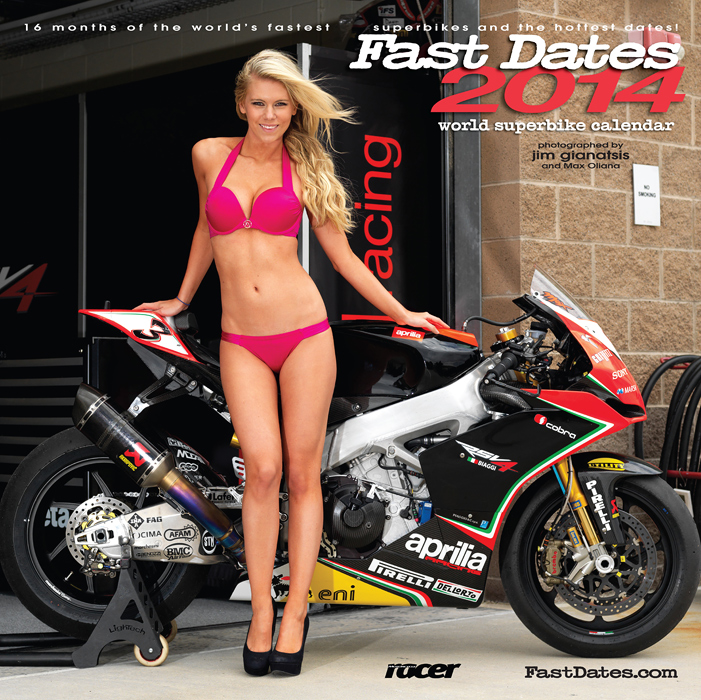 2014 Fast Dates World Superbikes, Cafe Bikes & SBK Grid Girls
Fast Dates is the Official Calendar of the SBK World Superbike Championship photographed on location at the Miller USA World Superbike round by Jim Gianatsis. Featured on the cover and inside is World Champion Max Biaggi's Aprilia RSV4, Tom Sykes Kawasaki ZX7, Carlos Checa's Ducati 1198RS, Johnthan Rea's Ten Kate Honda, Leon Haslams' Cresent Suzuki, Marco Melandri's BMW 1000RR, and AMA Champion Josh Hayes' Yamaha R1, cafe bikes from Shinya Kimura, Richard Pollock, Chris Redwing.

Together with beautiful Calendar Kittens and offical SBK World Superbike grid girls Chrissy Blair, Jitunka and Petra, Caitlin O'Conner, Halle Arbough, Kinsey Ray, Sabella Shake and Lizzie. The world's fastest roadracing motorcycles and beautiful swimsuit models - what more could you want!
This is your exclusive 16-month pit pass to the world's top custom bmotorcycles and beautiful centerfolds in
revealisng lingerie. Calendars are highest quality full color 15 x 15" wire spiral bound printed on heavy art stock
revealing 16 months beginning with September. $17.95 each - Order Now!
This Month in the Fast Dates World Superbike Calendar ....
2014 Fast Dates Calendar Cover Kitten l and offical SBK World Superbike umbrella girl Chrissy Blair looks incredible next to Lorenzo Zanetti's Ducati 1198RS World Superbike. You'll find Calendar bikes like this with beautiful Kittens featured in the Calendar Bike Garage with full specifications and screensaver size pictures.

Click on Cover to Order Now

2014 Fast Dates
SBK Racebike Pinup Calendar
SBK World Superbike, Performance Machine
ISBN 1578651611


Click to Order Online

2014 Iron Lace
Centerfold Models and Custom Bikes
15-inch Spiral Bound
ISBN 157865162X


Click to Order Now

2014 Garage Girls
The FastDates.com Calendar Kittens play dirty without the bikes getting in the way!
ISBN 1578651638


Click on Cover to Order Now

2013 Fast Dates
SBK Racebike Pinup Calendar
SBK World Superbike, Performance Machine
ISBN 1578651514
Order by Phone or Online Now!
Click on the Small Calendar Covers Above or the Links below:
33% Discount! Limited Time Pricing Just $12 each
on 2014 FastDates.com Calendars from Van Leeuwen by Phone Only
You Must Mention Ordering From the FastDates.com Website

Phone (01) 800-461-1226
Mon-Fri 8am - 5pm Los Angeles time
Van Leeuwen USA 1-800-461-1226 / International (01) 818-896-2200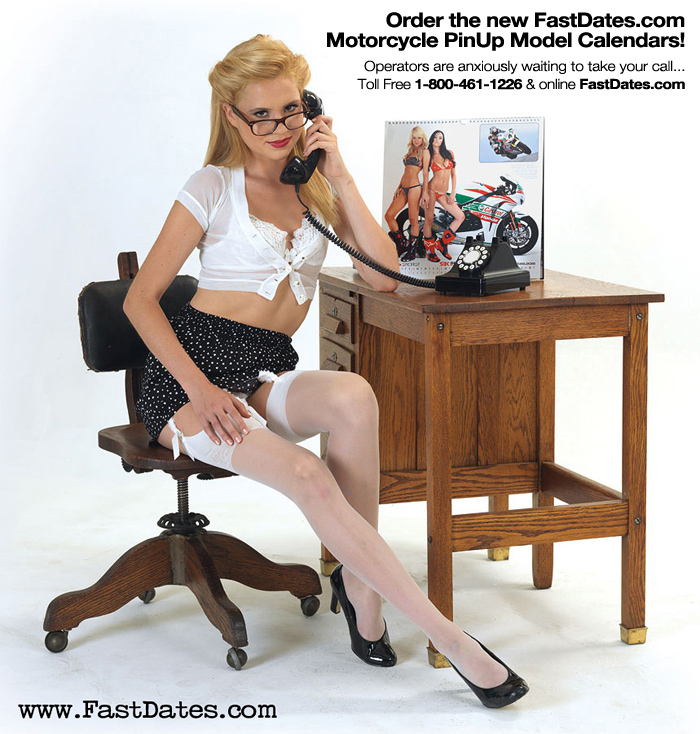 You'll find many of Calendar Bikes featured in the Calendar Bike Garage and a lot more pictures of all our beautiful Calendar Kittens in Members Corner. Past Editon Calendars are still available in Collector's Corner. Photo by Jim Gianatsis.
---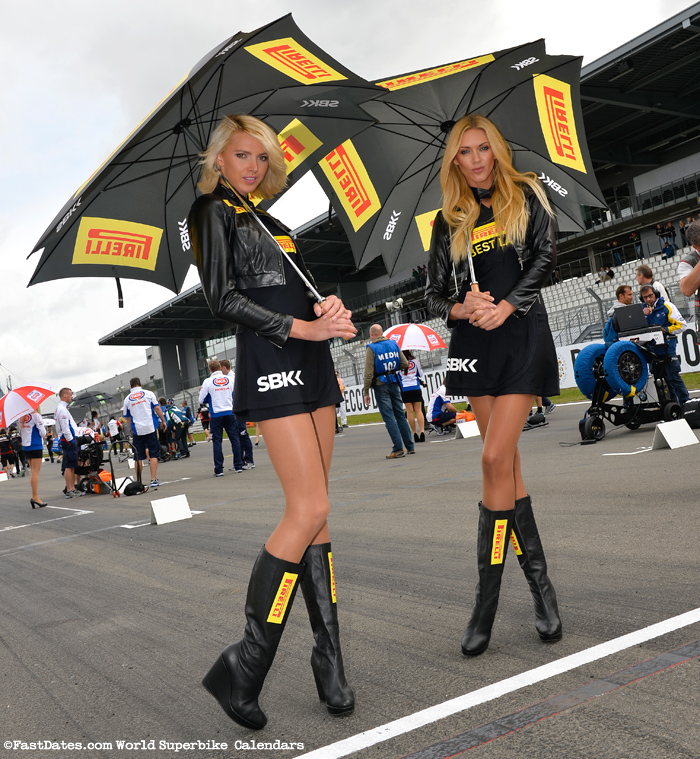 FastDates.com Calendar Kittens and official SBK World Superbike Umbrella Girls, Jitka (left) and Petra (right) are featured in the
2014 Fast Dates World Superbike and Garage Girls Calendars, and the new 2014 Fast Calendar Digital Magazine.
Fast Dates brings Czech SBK girls Jitka and Petra to
Laguna Seca World Superbike and the LA Calendar Motorcycle Show in July 2014!
January 10, 204 - The FastDates.com Calendars and producer / photographer Jim Gianatsis are excited to announce an agreement with SBK World Superbike and the international model agencies PetrasAngles.com and UmbrellaGilrsUSA.com to bring beautiful Czech Republic SBK grid girls Jitka and Petra to the United States this July 2014 to appear at Laguna Seca SBK World Superbike round and the LA Calendar Motorcycle Show.
These two 6-foot 2-inch tall long legged, blond hair professional supermodels hail from the capital of the Czech Republic, Prauge, and have been featured on SBK world TV race broadcasts the last 3 years standing at the front of the SBK World Superbike starting grid towering above the race bikes and riders in their uniforms with umbrellas to showcase SBK's title sponsors Pirelli Tires, Agip Fuels and Lubricants, and Alfa Romeo Automobiles. In their official uniforms with 6-inch heels on their platform boots, Jitka and Petra tower nearly 7 feet tall and can intimidate the bravest factory racers and experienced photographers!

Both these Czech mates are already official FastDates.com Calendar Kittens having shot for the Calendars with contributing Italian photographer Max Oliana at the 2012 and 2013 SBK rounds at Bruno and Silverstone for the current 2014 and upcoming 2015 Fast Dates World Superbike and Garage Girls PinUp Calendars.


"The FastDates.com Calendars have always been renown for showcasing the world's top factory race bikes and custom builder bikes, together with the world's most beautiful celebrity glamour and centerfold models", explains producer Jim Gianatsis. "Jitka and Petra are two of the most beautiful and enjoyable models we've ever had the pleasure of working with, and being able to bring them to America this year finally gives me the chance to shoot with them myself, plus it's an exciting working vacation for them, to thank them for being great spokes models for both SBK World Superbike and the FastDates.com Calendars!"
This year, 2014 will be the first ever trip to America for the girls, which will begin with a transcontinental flight from Prauge to Los Angeles, where they will be picked up at the airport by Jim Gianatsis, then driven up the breathtaking Pacific Coast along historic Highway One to Monterey and Mazda Raceway Laguna Seca. There the Kittens will begin the race weekend of July 10-12th shooting on Pit Lane with Jim and Max, with all the top World Superbike factory team bikes for the next FastDates.com Calendars. Then as the weekend progresses towards Sunday, race day the girls will change modeling roles from bikini swimsuits into their official SBK uniforms for Saturday's Superpole and Sunday's starting line, podium and SBK Paddock Show duties.
After the WSBK race weekend at Laguna Seca , Jim and the Kittens will return to Los Angeles for a continued fun week of Calendar shooting and visiting the top tourist sites around the city like Griffith Observatory / The Hollywood Sign, Hollywood Boulevard / Grumman's Chinese Theatre, and the Santa Monica Pier/ Venice Beach.

Then it will be the next weekend and the exciting 2014 23rd annual LA Calendar Motorcycle Show & Concours on Sunday July 20th at the Malibu Golf Course, 901 Encinal Canyon Road, Malibu, CA 90265 in the mountains above the California coast. The world's top custom bike builders will gather once again to show off their latest rolling masterpieces on the rolling greens of the exclusive golf course, together with great food and beverages, live Calendar Girl Music, select vendors and bike displays. Calendar Kittens Jitka and Perta will help host the day's activities and then shoot with the day's top placing bikes for the FastDates.com Calendars.
Then the two beautiful Calendar Kittens will be back on a jet plane returning to Prauge, giving them half a day in the air to reflect on their memorable adventures in America, before making plans to attend the next rounds of the SBK World Superbike Championship. For additional information on the Laguna Seca USA World Superbike round July 10th, the LA Calendar Motorcycle Show July 20th, to see more of Jitka and Petra in the Fast 2104 Calendar OnLIne Digital Yearbook , and to order the Fast Dates, Garage Girls and Iron & Lace Calendars go to http://www.FastDates.com.
---
New British Superbike Champ Sam Lowes
Joins Voltcom Cresent Cresent Suzuki in World Superbike for 2014
The World Superike Team and Rider lineup for 2014 continues to heat up for 2014
with the addition of newly crowned 2013 British Superbike Champion Sam Lowes
Team Suzuki Press Office, Jan 2nd - Voltcom Crescent Suzuki has announced that it has secured the signature of 2013 British Superbike Champion Alex Lowes, who won the 2013 BSB title with the Samsung Honda team, to ride the Suzuki GSX-R1000 in this year's eni FIM Superbike World Championship.
The 23-year-old Englishman from Lincoln in England had his first taste of a full-blown Suzuki World Superbike when he took part in two pre-season tests at Jerez in Spain recently but, due to existing contractual agreements, Voltcom Crescent Suzuki has been unable to unveil its new signing officially until now. Lowes is fresh from winning the British title in the final race of the last event of the 2013 season and is now making the step up to the global stage for 2014. He is the twin brother of new World Supersport Champion, Sam, and is looking to emulate his sibling's achievements on the world stage.
Sam Lowes in preseason testing at Jerez.

The 23 year old Englishman from Lincoln in England had his first taste of a full-blown Suzuki World Superbike when he took part in two pre-season tests at Jerez in Spain recently but, due to existing contractual agreements, Voltcom Crescent Suzuki has been unable to unveil its new signing officially until now. Lowes looked very much at home and fully up-to-speed in his two tests as he got to grips with the Yoshimura-powered Suzuki GSX-R. He worked very closely with his new crew-chief Lez Pearson, spent valuable time with new team-mate Eugene Laverty and fitted-in with the Crescent team immediately.
Lowes is fresh from winning the British title in the final race of the last event of the 2013 season and is now making the step up to the global stage for 2014. He is the twin brother of new World Supersport Champion, Sam, and is looking to emulate his sibling's achievements on the world stage.
Voltcom Crescent Suzuki is excited about its 2014 rider line-up and eager to continue with its test programme when it returns to the track in Spain early this year. The first competitive action for Lowes and Laverty will be at the inaugural event of 2014, to be held at Phillip Island in Australia on Sunday February 23rd.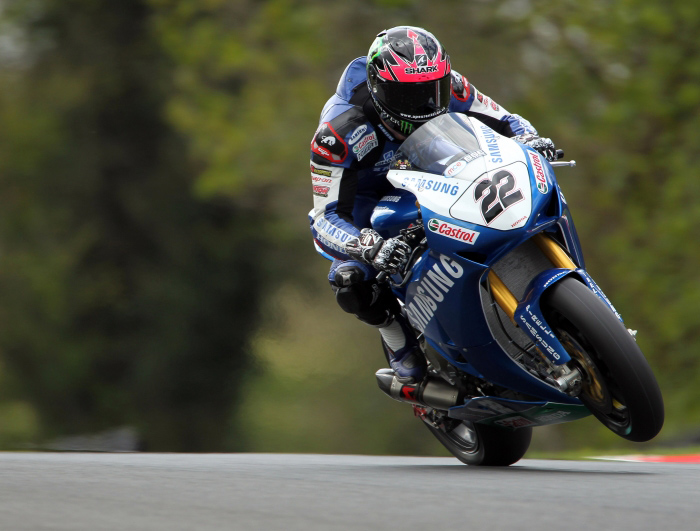 Above: Sam Lowes in action last year on the BSB title winning Samsung Honda. His twin brother Alex Lowes secured the World Supersport 600 title as well in 2013.
Alex Lowes: "This is just mega for me! I am coming to the Voltcom Crescent Suzuki team off a great year and making a step up to the World Championship, it's just a fantastic opportunity and I can't wait to get started properly. I did a couple of shake-down tests to get to know my crew and the bike and I want to thank Honda for letting me do that, as it gave me an early insight into what WSB is like. The GSX-R felt great straight away; I think I will enjoy racing this bike a lot. I am really looking forward to the new season and I will try to learn as much as I can from Eugene and then try to beat him! I know this will be a learning year for me, but I am eagerly anticipating it. I also want to say thanks to Suzuki and Paul for giving me this opportunity; now it's time to repay their trust."
Paul Denning – Team Manager: "Alex was the first rider decision we made for 2014 and having experienced his commitment, ability to learn and raw speed at the two tests we've completed so far, it only strengthens our belief that we have a very special talent riding for the Voltcom Crescent Suzuki team for next season. Alex rode a spectacular year in British Superbikes and showed incredible tenacity and maturity - considering his young age - to win the championship. He appears to fit the Suzuki GSX-R well, looks comfortable and has an inner confidence that never comes over as arrogant.
"Eugene's experience and speed will be another help to Alex as he enters his first season of World Superbike competition and we couldn't be happier with the overall rider line-up and the opportunities that are in-front of us."
---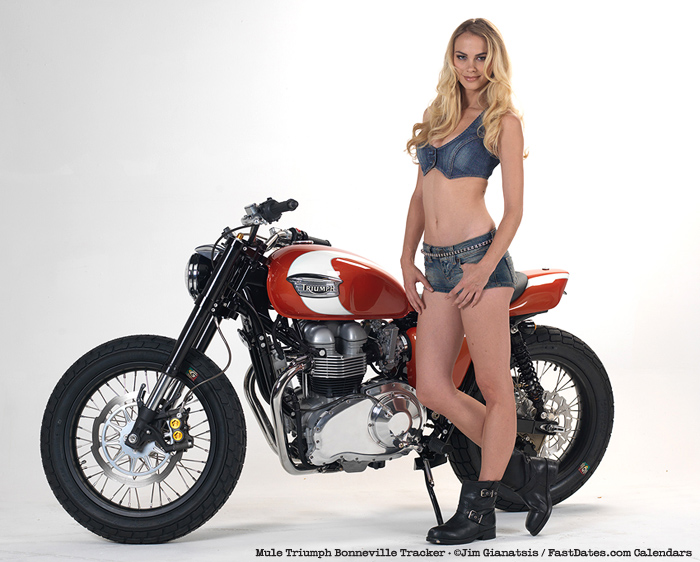 Mule Motorcycles Triumph Bonneville Tracker now in the Calendar Bike Garage!
Check out this awesome Triumph Bonneville Streetracker built by one of our favorite Calendar Bike Builders, Richard Pollock / Mule Motorcycles, now featured in the FastDates.com Calendar Bike Garage with complete details and large screen saver size pictures. We might just even have included this picture of beautiful Sara with the bike.... Go to Calendar Bike Garage
Mule Motorcycles "Web Surfer 2" now in the Calendar Bike Garage!
Check out this awesome new Buell powered Streetracker built by one of our favorite Calendar Bike Builders, Richard Pollock / Mule Motorcycles, which is now featured in the FastDates.com Calendar Bike Gatage with complete details and large screen saver size pictures. You'll even find this Calendar picture of beautiful Sara with the bike.... Go to Calendar Bike Garage
---
And now, a word from our sponsor...


BURSIG USA Paddock Stand
How cool is this! The first universal motorcycle stand that can pick up an entire sportbike with its underside exhaust system and fairing, lifting both front and rear wheels at the same time. This is a must have, particualry if you want to remove the rear shock or swingarm, or front forks. We're getting one for our bike garage. Available at BURSIGUSA.com
---
2013 / 2014 International Motorcycle Show at Long Beach
Report and Photos by Jim Gianatsis - Click on any Photo to Enlarge
More 2013 / 2014 IMS Show Coverage Here

Long Beach, CA - Dec 6-8th 2013 - As the annual Advanstar produced (IMS) International Motorcycle Show makes its way across America every winter, with 3-day stops in every major city, it's the perfect time for motorcycle enthusiasts to come in from the cold and see the latest new 2014 bike offerings from all the major motorcycle manufacturers and fill out your Christmas wish list. With much of the the motorcycle industry and media based in Southern California, we like to think the Los Angeles stop at the Long Beach Convention Center the first weekend in December is the best IMS weekend to get together with our motor head friends, celebrity builders and racers, and many of the FasatDates.com Calendar Kittens working the bike displays for top manufacturers..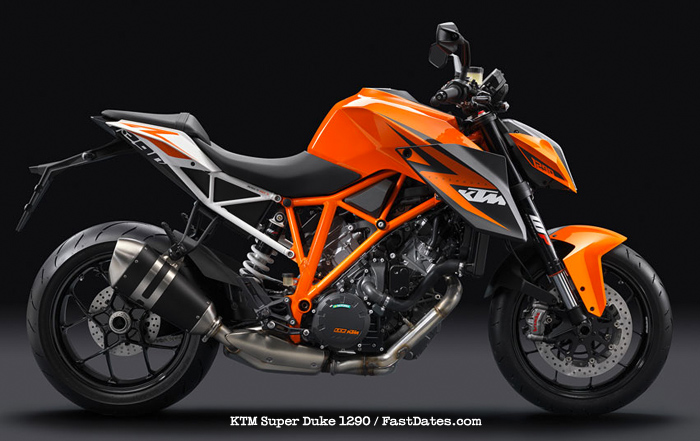 Naked and not affraid, the 180hp Super Duke 1290 will be stiff competion to Ducati's new Monster Testastretta 1200.
The best sportbike display at Long Beach was actually put on my KTM, and thier new wheelie monster naked 1290cc V- twin Super Duke ($16,999) and the sweet 690cc Duke ($8,999) single ccylider looked and felt quite the "bomb"! Perfect city busters and canyon carvers. Fulling spec'ed out with Brembo brakes, White Power suspension and lightweight race wheels.
I was drooling over the Super Duke as my favorite must-have bike at the show, especially after it pased my bouncing on the saddle and twisting the throttle test.    More 2013 / 2014 IMS Show Coverage Here
---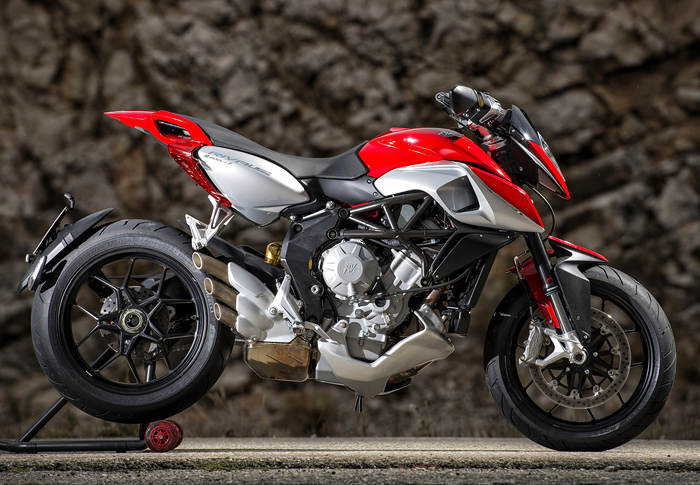 MV Agusta's new 800cc Brutale naked streetfighter.
2013 EICMA Motorcycle Show
Milan, Italy, November 7th-10th 2013 - The 71st International Motorcycle Show, the world's largest annual media, trade and consumer event for motorized two wheeler manufacturers and accessory companies continued to excite again this year with some very exciting new motorcycle model introductions and beautiful spokesmodels. It's great to see that despite the down trodden world economy, aging buyer demographics and world ecological conditions, performance motorcycle are more the rage than ever. And in this regard the European manufacturers continue to lead the world with new bike introductions and increased sales, while the once dominate Japanese Big Four manufacturers continue to struggle with warmed over big bikes and smaller displacment enty level bikes that are 20 years to late to seduce the younger generation who no longer have an interest or the financial income to own an expensive 2-wheel toy. More 2013 EICMA Coverage Here
---
2013 Venice Vintage Motorcycle Rally and Show
Venice, CA - Sept 14th 2013 - The Venice Vintage Motorcycle Rally and Show has been taking place in downtown Venice, California (next to the bigger city of Santa Monica inside greater Los Angeles) for a few years now organized by the Venice Vintage Motorcycle Club. The event starts early at 9am on a Saturday with an easy 10-mile straight road motorcycle ride up the California Coast on Pacific Coast Highway 1 from Santa Monica to Peperdine University in Malibu. The ride then returns back down the coast to a Venice city parking lot for an afternoon Bike Show, featuring a display od participant and show bikes, venders, together with BBQ food and rockabilly music. More 2013 Venice Vintage Rally Coverage Here
---
NEW! FAST 2014 Digital Calendar Magazine Yearbook
The Bikes, the Builders, the Riders, the Kittens,the Calendar Bike Show, the World Superbike races all the 2014 Calendar Pictures, and Special Features... For the first time every we take you around the world in 120 exclusive pages for the making of the 2014 FastDates.com Calendars! Now in Members Corner
Click Above for a full size screensaver of our Gianatsis Design offices Computer Monitor as we select pictures from this year's World Superbike photo shoots and begin production of the next Fast dates World Superbike Calendar!
Shooting the next FastDates.com Calendar at Laguna Seca Wold Superbike!
Go behing te scenes with photographer Jim Gianatsis and senen (!) beautiful FastDates.com Calendar Kittens - the offical SBK World Superbike Umbrella Girls, as we shoot the next edition of the Fast Dates World Superbike Calendar at Mazda Raceway Laguna Seca this past September 26-28th 2013. The Complete Story in FAST DATES NEWS.
---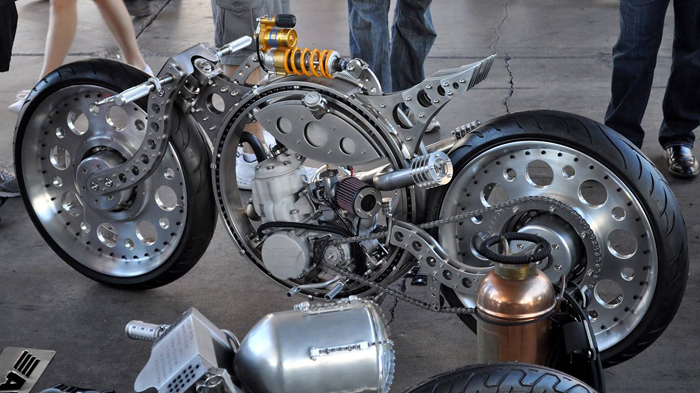 Ingenious 2-Stroke Custom Racebike!
How cool is this ingeniously creative custom 2-stroke racebike we came across on Facebook without any information on where it was photographed or who the builder might be. It's powered by a 2-stroke motocross motor which is then mounted in a roller bearing suspended chassis with the rear wheel and swingarm mounted solidly to the inner rotating chassis. The roller bearing wheel hubs look to have enclosed drum brakes. The design concepts and craftsmanship is simply amazing. Of course, this particular bike isn't practical or comfortable for riding, but the different design elements make you think would could be incorporated in a real motorcycle. Click on the pictute to enlarge.
---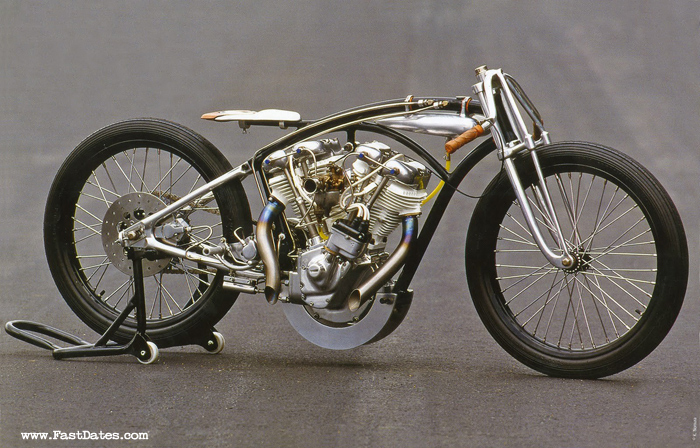 Retro Board Track Racer
How cool is this V-Twin Retro Board Tracker Racer from a European builder which we found profiled in Extreme Bikes magazine. Check out heir free ditial issues now for FREE from: www.xtremebikes.es / and... Enjoy it!
Empezamos el año con nuestro primer número de 2014 en la red
Descargatelo GRATIS desde: www.xtremebikes.es
Digital Motocycle Magazines!
If you're Old School like us, you got piles of cool motorcycle, automotive. men's and hobby magazines on your kitchen table, in the living room and in the bathroom. Over morning coffee and lunch, on the back porch or just relaxing we'd much rather sit down and hold a glossy paper magazines in our hands, and add our favorites to a library archive we'll take to our grave. But for the younger generation, digital is taking over, first with the internet, and now with digital magazines that are less expensive to produce and distribute than old school print, particularly with the loss of many product advertisers in the world economy.
Plus it gives special interest segments the opportunity to bring out a magazine for a limited fan base and distribute it easily.
Here's some great magazines you need to check out regularly, 3 of which are now free. Cycle News was America's motorcycle racing newspaper for 40 years, with yours truly having served as a staff and contributing editor there during the 1970s. Racing coverage on TV and the internet, and the loss of advertisers killed the print version 3 years ago. But then it was revived online my the MAG motorcycle group of product companies (Vance & Hines,Performance Machine, Motorcycle Superstores, and others) as a way to promote their products, It continues to provide Tuesday coverage of all the top World and national race events, plus great feature articles and bike tests by the like of our friend Alan Cathcart. It's accessed in a convenient browser window format.
Cafe Racers and Xtreme Bikes magazines are published out of Spain by our buddy Daniel Gil-Delgado and it shows off a lot of cool custom bikes and events you'll not normally read about here in America. These magazines download to your computer in a Adobe Reader PDF format. These are also free.
And then we can't forget to tell you about our new FAST Calendar Magazine Annual which takes you behind the scenes of the shooting of the Fast Dates World Superbike, Iron & Lace Custom Bike and Garage Girls PinUp Model Calendars. Included are special features on the riders, the custom and race bikes and the beautiful Calendar Kittens featured in the latest season's Calendars. Also include are each month's page pictures in the Calendars. FAST will cost you just $6.95 in our FastDates.com Members Corner which also includes access to the Calendar Bike Garage, Paddock Garage Tuning, past Calendar Photo Archives and Calendar Kitten Pictorials. It's a real deal so sign up and join us now!
---
There's more! Go to Pit Lane News Previous Week

Also Visit: Fast Dates Calendar News • Iron & Lace Calendar News
Calendar Girl News • Meet the Models • Paddock Garage
Get FastDates.com T-Shirts, Mugs & Photographs from Our Store

MEMBERS CORNER! Calendar Kittens, Paddock Garage, Iron & Lace Garage


Amazon.com Motorcycle Products & Apparel Store



MotorcycleSuperstore.com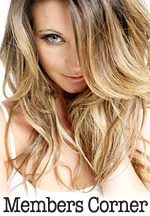 Hot Bikes, Sexy Kittens
Your Exclusive Grid Pass
also includes....
---
Order the New
2013 / 2014 Calendars!
with the FastDates.com Calendar Kittens - the official SBK Umbrella Girls!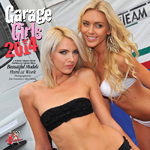 Click for even more
2014 Calendars!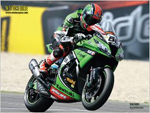 2014 Superbike / MotoGP
Action Calendar!
New Superpole Format for World Superbike
Dec 23rd - The 2014 edition of the eni FIM Superbike World Championship will see the introduction of a new Tissot-Superpole format, based on two sessions of 15 minutes each. Twenty riders will battle for the best placing on the grid, with the combined times in free practice to play a bigger role in the chase for pole position.
This change is part of an effort to make WSBK and GP Sporting Rules as similar as possible, to create a common ground in terms of regulations that can help circuit organisers, marshals and everyone involved in both series.
Tissot-Superpole - New procedure
- The top 20 riders classified after the Free Practice 1, 2 and 3 sessions will take part in Tissot-Superpole
- The ten fastest riders will be seeded directly into to Superpole 2 while the riders classified 11th to 20th will take part in Superpole 1
- The fastest two riders in Superpole 1 will progress to Superpole 2, making a total of 12 riders competing for the first 12 grid positions
- Both Superpole sessions will run for 15 minutes each. There will be a break of 10 minutes in between Superpole 1 & Superpole 2
Althea returns to World Superbike as Ducati's reference team for the World Superbike EVO class
Dec 20th- The Althea Racing-Ducati duo is back together for the 2014 eni FIM Superbike World Championship, as the team will run a 1199 Panigale in the EVO class. The Italian outfit will be Ducati's reference team for the newly born EVO category and its staff remains totally unchanged from last year.
Piloting the Althea Racing 1199 Panigale EVO will be Niccolò Canepa, a long-time Ducati rider. The 25 year old from Genova was runner-up in last year's FIM Superstock 1000 Cup with Team Barni, again on a Panigale, and took part in two WSBK rounds with Team Ducati Alstare, one of which as substitute rider for Carlos Checa.
Genesio Bevilacqua: "We are delighted to be back with Ducati as we achieved tremendous results together in the past, and we are looking forward to do the same now. Niccolò Canepa is the right rider for our new project, I have a lot of respect for him. We are fully committed and we want to thank Ducati for the trust put in us, I'm sure we will reward the company with some good performance."
Niccolò Canepa: "I'm so happy to be part of this new project, it was really important for me to step up to WSBK and I feel Althea Racing is the right team to do so. 2014 will be a crucial year for World Superbike, due to the introduction of the EVO class, it will be interesting to see how things will shape up. It's nice to stay with Ducati, my second family, and an honour to race for the 2011 Championship winning team. We need some testing before Phillip Island, so we can find a base set-up for the Panigale and gel together, but I know the bike quite well - in both STK and WSBK versions - and the team has an incredible amount of experience, so I think it won't take too long. I'm sure we'll do great things together."
Laguna Seca World Superbike USA to return to One Day, 2-Race format in 2014
With the release of the 2014 SBK World Superbike Calendar we can see that the USA round of World Superbike at Mazda Raceway Laguna Seca has returned to the traditional mid July motorcycle race weekend date at the west coast track which, having most recently been used by the MotoGP round, which is not returning to Laguna in 2014.
It's know that this past Septembers WSBK race weekend at Laguna was a disappointment as far as spectator attendance - we estimated perhaps 4,000 spectators at best, far from break-even profitable for the track.
Part of the problem for low spectator attendance was probably running the combined WSBK / AMA extended 3-day race weekend in September, so soon after their July combined MotoGP / AMA race weekend. That and the fact the traditional one day, 2-race format for WSBK had been spread out over 2 days, Saturday and Sunday, like the AMA does with its Superbike races.
The problem being in this difficult economy, spreading the feature event WSBK and AMA Superbike races over 2 days, Saturday and Sunday, together with Friday Practice, makes the races an expensive 2-4 day race weekend for spectators flying or driving in from Southern California.
That includes another day or two of expensive Monterey hotels, restaurants and lost days of work back home.
By now returning in 2014 to the traditional 2-day WSBK weekend with Qualifying Practice and Superpole on Saturday, and both Superbike races on Sunday, fans can now experience a much more affordable 1-3 day weekend at Laguna Seca to see both SBK races on Sunday.
We haven't heard yet how the AMA will schedule its Pro Racing classes during the 3-day WSBK race weekend which also includes Practice on Friday.
FINALLY!
AMA Pro Racing Annouces News Class Structures beginning in 2014, with Superbikes to eventualy conform to new World and National EVO Rules

DAYTONA BEACH, Fla. (December 4, 2013) - Officials from AMA Pro Racing announced today the future plans for the AMA Pro Road Racing class structure and rules package. The changes, which are planned for the 2015 AMA Pro Road Racing season, are being made with the goal of fostering a cost-effective and competitive racing platform for America's premier motorcycle road racing series.
 
"These long-term, strategic moves have been planned with careful consideration and after many conversations with our motorcycle manufacturers, teams, riders and event promoters," said Michael Gentry, Chief Operating Officer of AMA Pro Racing. "We feel that these changes will help us elevate the sport of professional motorcycle racing in North America to greater heights."
 
AMA Pro Racing will further refine the Series' tiered performance structure comprised of production-based classes. The performance characteristics of the motorcycles raced in each division will be configured so as to provide appropriate platforms for riders to compete and hone their skills as they climb the ladder to the premier AMA Pro SuperBike division.
 
AMA Pro SuperBike will be entering its 40th year of competition and will once again be featured as the headlining class for the Series. Following consultation with both World and National Superbike championship governing bodies, incremental changes will be made to the technical rules package over the next two seasons in the interest of rule commonality, performance parity and cost containment.
 
Equally as important to the class restructuring, the 2014 SuperSport season will be reconfigured as an overall National championship; the class will no longer be separated into East and West divisions. In 2015, a consolidated middleweight category will be established by combining the AMA Pro GoPro Daytona SportBike and AMA Pro SuperSport classes.
 
To complete the progressive class structure in 2015, AMA Pro Racing is investigating the potential of adding an entry-level division showcasing the smaller-displacement machines which are currently in large demand in showrooms across North America. The Vance & Hines Harley-Davidson Series is planned to enter its sixth season as part of the AMA Pro Road Racing class structure in 2015.
 
The 2014 AMA Pro Road Racing season will kick off once again at Daytona International Speedway. The event is scheduled for March 13 - 15, 2014 and will have the same three-day format featured in recent years, highlighted by the 73rd running of the DAYTONA 200 on Saturday afternoon.  For tickets and information, please visit DaytonaInternational
Speedway.com
 
About AMA Pro Road Racing: AMA Pro Road Racing is the premier motorcycle road racing series in North America and is universally regarded as one of the most competitive road racing organizations in the world. Learn more about AMA Pro Road Racing at www.amaproracing.com/rr/. 
AMA Pro Racing is the premier professional motorcycle racing organization in North America, operating a full schedule of events and championships for a variety of motorcycle disciplines.  Learn more about AMA Pro Racing at www.amaproracing.com.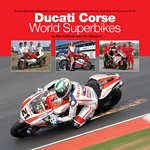 Retail $49.95 ea.
Click to Order from Amazon.com

Ducati Corse
World Superbikes
by Alan Cathcart
& Jim Gianatsis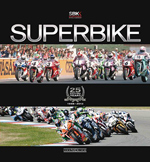 The Official SBK
World Superbikes
1987-2012
25 Year History Book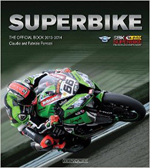 The Official SBK
2013-2014 Yearbook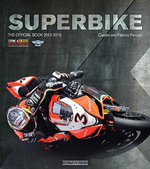 The Official SBK
2012-2013 Yearbook
These SBK Yearbooks are the Best Books Ever about World Superbike. They feature awesome color photography of the riders, bike and racing action. The feature a detailed revue of the past season in pictures and statistics, with a detailed look at the bikes and riders.

Plus a technical look data all the bikes, a preview of the upcoming season's Championship!
We buy this every year ourselves and highly recommend it!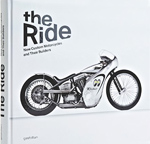 The Ride
The new generation
of sport customs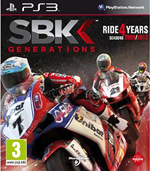 SBK World Superbike Video Game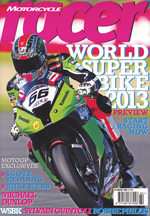 Official Print Media Partner
---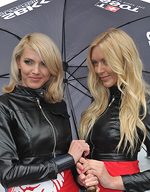 Meet 2013 Calendar Kitten
Jitunka & Petra!

MV Agusta F3 800cc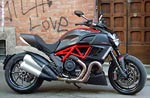 The Devil Made Us Do It!
Testing the Ducati Diavel in Italy
Sudco High Performance & OEM Replacement Parts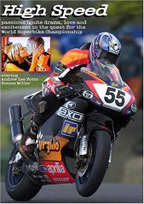 High Speed - the Movie
The best motorcycle racing movie ever made! Filmed on location at the World Superbike races , this an exciting romantic drama staring beautiful British actress Sienna Miller.
---
EDELWEISS OFFERS NEW and AFFORDABLE MOTORCYCLE TOUR ALONG THE DOLOMITES WITH CHALLENGING ROADS, OVERWHELMING MOUNTAIN SCENERY AND ITALIAN CUISINE AT ITS FINEST.
The Dolomites are a must for a passionate biker – come with us on an unforgettable motorcycle tour. The countryside is dominated by mountains, rivers, and gorge-like valleys, which have just space enough for a road and railroad tracks; but there are also bigger towns like Bolzano, where our base hotel is located.

Thinking about Italian culture you will notice quite a big difference from what you may expect; building style, cultures, languages, bilingual road signs and special foods show that varied peoples and ideas peacefully co-exist here. The Sella Ronda is a very good warm-up for the following days and our rides to Penserjoch, Jaufenpass and Timmelsjoch.

Eight more passes are on our schedule for the next day and we will have the opportunity to stop in the nice little town of Cortina d'Ampezzo, well known from the Olympics in 1956. Now it's time to make a decision: go to Venice for sightseeing or collect 10 more passes? Tough call! The last riding day leads us south to the wonderful Lake Garda, with swimming and riding at its best.
Find Out More
THROUGH THE ALPINE WONDERLAND OF AUSTRIA AND SOUTHERN GERMANY – THE ALPS AND LAKES MOTORCYCLE TOUR!
The Alps and Lakes motorcycle tour takes you through a beautiful part of European motorcycle paradise; the Alps. The contrast between the beautiful lakes in southern Germany and Austria and the towering mountains that reach up to more than 10,000 ft is nothing less than breathtaking.
This area is the famous background for the movie "Sound of Music". This vacation offers a little bit of everything: beautiful and relaxing rides through the valleys; some mountain roads and passes; and great vistas and sights, including King Ludwig's castle, Herrenchiemsee, and the historic city of Salzburg. The tour consists of five riding days, one of them is a rest day – which means that you stay two nights at the same hotel.

This is a great opportunity to explore a little bit more, ride around the countryside, walk through town, meet the locals and sample some of the local food. The tour will take you through Germany and Austria, and on the rest day you can even add Italy to your list if you are so inclined.
Find Out More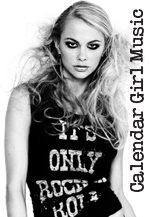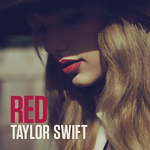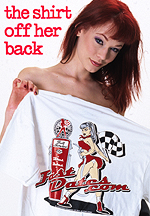 Order the Official
FastDates.com &
LA Calendar Bike Show
T-Shirts!