This Month in the Fast Dates World Superbike Calendar ....
Calendar Kitten and SBK World Superbike umbrella girl Camilla Chiniquy looks incredible next to Casey Stoner's 2011 MotoGP World Championship winning Honda RC211800cc V4. You'll find Calendar bikes like this with beautiful Kittens featured in the Calendar Bike Garage with full specifications and screensaver size pictures.
NEW! FAST 2014 Digital Calendar Magazine Yearbook
The Bikes, the Builders, the Riders, the Kittens,the Calendar Bike Show, the World Superbike races all the 2014 Calendar Pictures, and Special Features... For the first time every we take you around the world in 120 exclusive pages for the making of the 2014 FastDates.com Calendars! Now in Members Corner
2013 World Superbike Champion Tom Sykes / Kawasaki Racing ZX10R.

Tom Sykes 2013 World Superbike Champion Interview
November 1st , 2013 - Tom Sykes' convincing 2013 FIM Superbike World Championship win on his Kawasaki Racing Team Ninja ZX-10R was the culmination of years of work from all concerned. FastDates.com asked Tom all about it
Q: Obvious question first, how do you feel now to be World Champion?
A: Words cannot describe how I feel. Since the previous round at Magny Cours there are moments where my mind started dreaming and it was magical to even dream I could be world champion. But that was maybe 2% of what I felt after I crossed the line and it became a reality. I was shaking and could hardly even operate the little Ninja. I am on top of the world and nothing can describe that feeling. I have worked so hard to get here. There have been critics in the past but I think I have answered them by lifting that lovely trophy.
Q: How sweet is it after missing out on the championship by half a point in 2012?
A: It only made us stronger. There is no secret in that. I was very motivated in the winter last year. I had some difficult years in Superbike, 2009 and '10 and '11, but those years moulded me into who I am. It did handicap my career path but I am also grateful for those years because it helped me deal with situations like this. Last year was a big shame and you can look back and see that this year it could almost be double world champion. I lost out to a very talented rider in Max Biaggi back then, and we all know the level of Max. To miss it by only half a point? I was very proud to have got that far but to win it with a race to go this year I am even more proud.
Q: Along with the pure joy is there a it more relief than anything else, going back to how close it was last year?
A: I think when you put it like that it does go back to last year. Last year was like wahhhh, yes! Then, oh no…! There have been people who said that 2012 was Tom Sykes' best chance and Kawasaki's best chance has gone out of the window. But I though differently about that.
Q: What about being the first man to win for Kawasaki since Scott Russell in 1993, were you aware of the significance?
A: I am not a man who looks at statistics at home in the magazines or whatever. When I get home there will be a few things I need to do in my house! It is only when people like the media put statistics to me that I feel even more proud to be the man associated with putting Kawasaki on the winning map. All my family share that moment. Behind closed doors I can be difficult because racing is my life. We have all worked to get here. Twenty years since Scott Russell did the business, so Kawasaki has had a little bit of a drought, but they are back in business baby!"
Q: How nervous where you going into the final round, with a large 37 point lead but, with even greater expectation?
A: "There was a World Championship lying on my shoulders but I felt cool as a cucumber in the race. I had a good package and we knew that this track was going to be difficult for us. You have seen all weekend that the Aprilias were in the top four, all four in the top few places and also the BMWs were strong here. It is their test track so we know why they are strong here! We did a very good job in France to win the double. One rider here said that that was just because the way our bike was that gave us the two wins. There are moments where you need to be strong and also make the best job you can. In race one in Spain I did the best job I could even if I was not thinking of the world championship."
Q: No world championship is easy but despite some great testing performances it seemed to be a hard start to the season?
A: We have had our small issues but it is times like riding with three broken ribs and a broken wrist in Phillip Island in the first round that put us in this championship-winning position. We have come in quietly under the radar and the last two years have been incredible. We have an absolutely great level of respect for one and other in the team, with Kawasaki and all our technical sponsors. For them, what a moment… I have a lot of people to thank and I appreciate everything they have done. I am very grateful to all the people who have helped me but the main man is my granddad Peter Brook.
Q: What about your granddad, was he the biker in the family?
A: I think if he could have had the chance, if he could have raced when he was younger he would have loved it. He was always passionate about motorcycles. He used to take me to BSB races on the bike and I would be on the back of him. Luckily he has had a successful engineering career and he was able to use some of his money - bless him - to get me going and the rest is history. He still comes to the racing. He was here to witness our first world championship and without him I would not have had the chance to be here, let alone win here. We had a good night celebrating the championship with him. I think it is safe to say he really enjoyed it. I am forever grateful to him. For him to witness a world championship win was priceless.
Q: Where do you think SBK is compared to the glory days of the late nineties and the early 2000s?
A: I think we are in a good level. The riders…? OK, it is difficult when you are one of the riders, because I just think that I am little old me. But at the end of the day the lap times, the speed of the races, the riders are very good. We have had Max Biaggi, Carlos Checa, and Marco Melandri so the championship is in an incredible level. That is not a question. All the manufacturers are in a great level as well. I think the spectacle is always at a close level, and we are not shy about a little bit of paint swapping!
Q: How do you feel about life now you have achieved this big ambition?
A: There has been a lot of work and a lot of sacrifices. I have a fantastic team, a great manufacturer behind me, and it was our day. We worked so hard and finally we have had a beautiful story to get here and this is a new chapter. This year has been a magical one. We have a world championship and my beautiful wife is expecting our first child. Last year we got married so I am in a magical period of my life right now."
---
Click Above for a full size screensaver of our Gianatsis Design offices Computer Monitor as we select pictures from this year's World Superbike photo shoots and begin production of the next Fast dates World Superbike Calendar!
Shooting the next FastDates.com Cal;endar at Laguna Seca Wold Superbike!
Go behing te scenes with photographer Jim Gianatsis and senen (!) beautiful FastDates.com Calendar Kittens - the offical SBK World Superbike Umbrella Girls, as we shoot the next edition of the Fast Dates World Superbike Calendar at Mazda Raceway Laguna Seca this past September 26-28th 2013. The Complete Story in FAST DATES NEWS.
Click Above for an exclusive FastDates.com Screensaver of our beautifuyl Czech Republic FastDates.com Calendar Kittens
and offical SBK World Superbike Umbrella Girls Jitka and Petra with Carlos Checa's Ducai 1199RS13.
---
FastDates.com Pit Board Editorial

Thank you Mazda Raceway Laguna Seca for bringing
World Superbike back to its American home!!!
We hope all American roadracing fans will realize how much better the show and access to the teams riders and bikes) and how close the racing is at World Superbike, and attendance will increase ten fold at Laguna Seca WSBK in (hopefully) the coming years.
If our race tracks didn't have title sponsors like Yamaha, Red Bull, etc, to help with the production costs, and MotoGP and SBK weren't discounting their race sanction fees heavily to keep them in the American market, we certainly would not have any World Championship motorcycle roadracing in America. Spectator attendance at any of the American world championship race rounds here in the USA the last 10 years just has not justified it.
Cycle News published "official" spectator attendance figures at the Laguna Seca SBK World Superbike / AMA races this at 41,000. As an event promoter myself, I calculated a crowd of closer to 4,000 on Saturday / 5,000 on Sunday (which probably included the 4,000 with Weekend Tickets returning from Saturday). Attendance at the combined SBK/AMA race September 27-28th race was certainly hampered by the USGP and AMA National having been there just 2 months before. And a major dirt track race took place in nearby Sacramento the same weekend. Plus the fact that Mazda Raceway didn't seem to have any budget to advertise the race weekend, and that they've never tried to bring in the Harley Crowd who flock to nearby Hollister, are other challenges and potentials.
Last week's CN Voices letter from Mr. Edone regarding the loss of the MotoGP at Laguna Seca has no grasp in reality. The US MotoGP at CoTA in Austin has to charge Big Ticket prices because they have a big beautiful expensive new FIA / FIM roadrace facility to operate and pay for. For comparison, Formula One tickets at CoTA were priced in the thousands of dollars and they sold out. Having motorcycle roadracing in California paid for my local business and state vehicle registrations is just plain stupid, no more than we would want to pay for NASCAR races at California Speedway or Indy Car at Samona Raceway.
Bring in Moto2 and Supersport/Superstock support races to MotoGP and WSBK in the USA? - way too expensive based on past spectator attendance. Miller Motorsports tried it at their first World Superbike round.
The fact people think Laguna Seca use to pull 90,000 spectators (advertised) for MotoGP racing back in the 1990's is even more ridiculous. As Kenny Robert found out then when he produced the first MotoGP there, the track's spectator capacity is just a little over 30,000 people which takes well some 3 hours to ingress and exit on the 2-lane roads. And Kenny Roberts lost millions of dollars producing his sold out MotoGP race at Laguna Seca.
I'd guess Laguna Seca needs to pull at least 25,000 paying spectators (and have big name sponsors) to break even with SBK World Superbike. If I were a major sponsor I'd have a difficult time even coming on board for an event that pulls less, including the media coverage. Don't forget, we lost having AMA Superbike Nationals in Los Angeles (the sportbike capital of America) because we couldn't pull 2,000 spectators to the Pomona Fairplex, Willow Springs or California Speedway .
As sportbike / roadracing enthusiasts we have to deal with the reality in America (as do many other European countless):
• The aging demographics for new motorcycle buyers has decreased dramatically the last 10 years and will continue to do so.
• Compounded by the economic conditions which have hit the motorcycle enthusiast Middle Class the hardest, and the fact most young people don't have the interest or income to get into motorsports.
• We now have great TV coverge of all forms of racing including motorcycle roadracing, and free internet coverage, makes it difficult to justify traveling out of town for a $500+ race weekend.
• Most roadracing facilities in America are very out dated / in poor condition, not FIM / FIA safety approved (hear us Daytona?) and they really suck for watching races in person.
If you want to see what does work for sold out motorcycle racing in America, just look to Supercross. Spectators want good stadium quality facilities, direct access to the teams and riders in the pits, and a comfortable seat to see nearly all the race action from one place. Some race tracks like Brands Hatch in England offer just that, and Brands Hatch has no problem pulling 90,000 spectators for a British or World Superbike round.
Again, we need American roadracing fans to come back to Laguna Seca Raceway to support World and AMA (another subject) Superbike racing there. Now that MotoGP is gone, if we loose World Superbike at Laguna, we probably will never see World Championship motorcycle roadracing on the West Coast again.
Jim Gianatsis, Producer
Fast Dates World Superbike FastDates.com Calendars & Website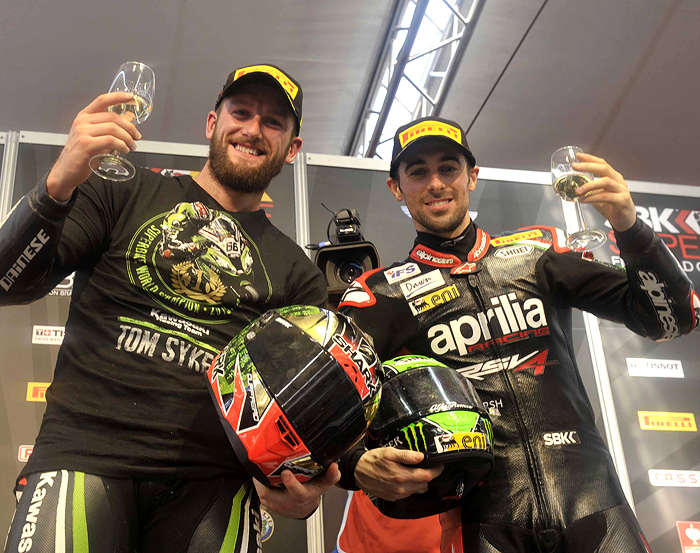 New 2013 World Superbike Champion Tom Sykes and runner-up Eugene Laverty, the double race winner at Jerez, toast their Prosecco Doc champaigne.
SBK Eni World Superbike Championship, Magny-Cours, France, Round of 13 of 14
Tom Sykes / Kawsaki New World Superbike Champions!
2013 World Superbike Season Finale at Jerez
RACE DAY Sunday October 20th 2013 - The eni FIM Superbike World Championship season drew to a close today after the last race of a spectacular year. Many riders were in the spotlight in Spain but above them all was Tom Sykes (Kawasaki Racing Team) who achieved a historical milestone for both himself and the Japanese manufacturer. The British rider grabbed his first-ever World Superbike title today and completed an outstanding record of 8 Tissot-Superpoles and 9 race wins with his 17th podium finish of the year, a second place in Race 2 behind Eugene Laverty (Aprilia Racing Team).  Complete Jerez Season Finale Coverage Here
---
Jorge Lorenzo (99) and Marc Marquez (93) will resolve the 2013 MotoGP World Championship in the final race at Valencia.
MotoGP World Championship, Valencia, Round 8 of 18

Preview: Marquez vs Lorenzo – The Showdown at Valencia!
Gran Premio Generali de la Comunit at Valenciana, November 8-10th, 2013 - In Valencia this weekend at the Gran Premio Generali de la Comunitat Valenciana, MotoGP™ fans the world over will enjoy a final-race title decider for the first time in seven years, as Repsol Honda Team's Marc Marquez looks to hold off the charge from Yamaha Factory Racing's reigning World Champion Jorge Lorenzo.
This final race showdown not withstanding Lorenzo's season ending winning streak, but Marquez's controversial disqualification while running in 2nd place at Phillip Island just two rounds earlier, only because he stopped 1-lap too late for a mandatory required tire change. The misunderstanding by Marquez and his crew caused them to receive the overly harsh penalty of disqualification from that race, preventing him from winning the 2013 title the following race weekend at Motegi in Japan. Now this final race weekend at Valencia with Marquez still holding an 18 point lead over his rival, Lorenzo needs to take the 25-point win while Marquez only needs to cruise to a top five finish to consummate his 2013 Championship title.

The last time such a showdown occurred was in 2006 when Honda's Nicky Hayden claimed the ultimate honour as Yamaha's Valentino Rossi made a rare mistake. Seven years on, more drama is certain as Marc Marquez and Jorge Lorenzo go head-to-head at the climax of what has been a riveting season. Marquez heads to Valencia with a championship-leading advantage of 13 points, meaning a single fourth place would guarantee the title no matter what Lorenzo is capable of.

Looking at the rookie's track record this looks to be a certain, however if Valencia's rain-hit race of last year is anything to go by, anything can happen. It was Repsol's Dani Pedrosa who won the race last year, and will this year be out to prove a point, as he saw his title chances go after his third place in Motegi. Yamaha's Valentino Rossi could prove to be a big factor in the outcome of the race, as he looks to hold off Marquez's charge and help out his teammate Lorenzo.

Another player could be Monster Yamaha Tech3's Cal Crutchlow, who has not only cemented fifth place in the championship, but also contests his last race on board a Yamaha before his switch to Ducati. GO&FUN Honda Gresini's Alvaro Bautista has been continually improving throughout the season and will hope to impress his home fans, whilst LCR Honda MotoGP's Stefan Bradl should be much closer to full fitness after fracturing his right ankle in Malaysia.

Nicky Hayden will aim to have a good weekend on his last for the Ducati Team and get one over on his teammate Andrea Dovizioso, whilst the Ignite Pramac and Energy T.I. Pramac machines of Yonny Hernandez and Andrea Dovizioso will hope to hold off Power Electronics Aspar's Aleix Espargaro. Espargaro has already collected top CRT honours, but will aim to celebrate that with another spot in Parc Ferme in front of local support. The grid will be two riders stronger, as Michele Pirro lines up for the Ducati Test team, and Austrian Martin Bauer makes another appearance with his S&B Suter with the Remus Racing Team.
World Championship Standings MotoGP™

Current MotoGP-1 Standings: 1. Marc Marquez SPA Honda 318; 2- Jorge Lorenzo SPA Yamaha 305; 3- Dani Pedrosa SPA Honda 280; 4- Valentino Rossi ITA Yamaha 224; 5- Cal Crutchlow GBR Yamaha 188.
---
Fast Dates Edelweiss Pyrenees Tour June 10-18th 2014
You're Invited! - if you would like to join FastDates.com Calendar Editor and Photographer Jim Gianatsis as we take in the beautiful mountain ranges of Southern France / Northern Spain. With some challenging roads up to 10,000 feet to keep it really interesting.
We did a small part of this tour back in 2004 on their Western Alps tour that included Southern France's Grand Canyon, which was really awesome, but this has much more Spain, a country we've never been to. This Southern Europe area is really green, beautiful, awesome weather. You can see the tour details here on the Edelweiss website:
http://www.edelweissbike.com/en/cont/def/home.html?partnerID=US-GDA
You can place a $500 deposit on their website now to hold your spot, and make up your mind in the next couple of months. Cheers, Jim Gianatsis
Here's reviews of some of my past Edelweiss tours - http://www.FastDates.com/.../PitBoard.EdelweissImola01.HTM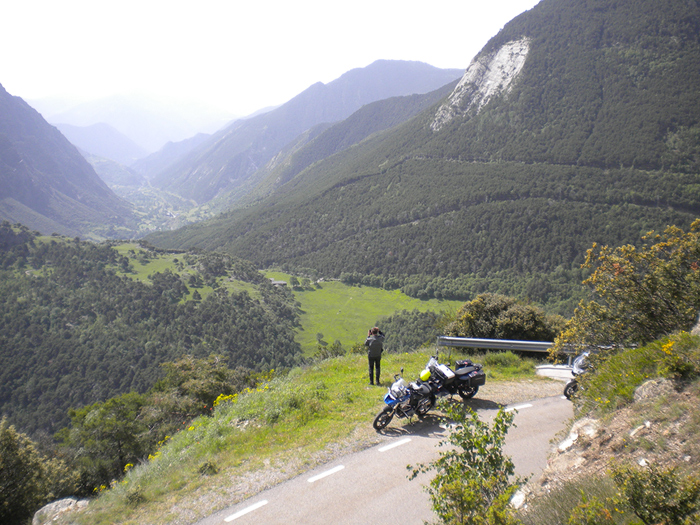 Breathtaking beauty and well maintained, twisting roads everywhere with virtually no cars!
One of the typical hotel stops each night on the trip. A chase van will carry all your luggage and have it waiting for you in your room when you arrive at the end of each day. But first a visit to the restaurant bar with your new friends to talk about the day's ride, followed by a great dinner before heading to bed to dream of the next day's new adventures to come!
---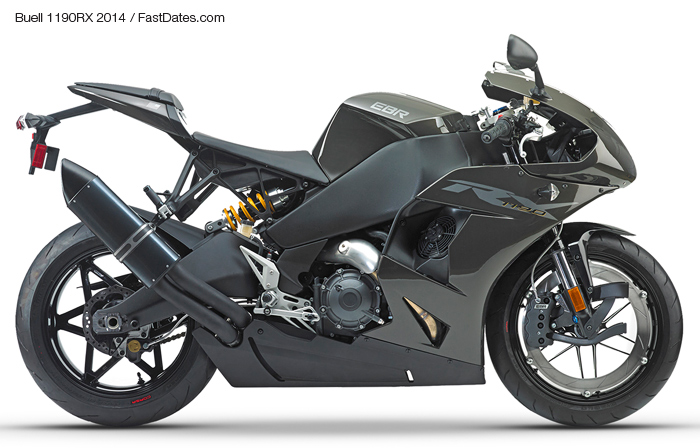 Click for Screensaver
Erik Buell Racing Unveils its New American Sport Bike the EBR 1190RX for $18,995.
Orlando, Florida, October 16th 2013 - Under wraps from the public for months, EBR finally lifted the covers on its latest creation — the 1190RX Sportbike — to a crowd of journalists gathered on Day 1 of AIMExpo in Lecture Hall W300. The new 185-hp street-legal V-Twin superbike boasts a broad, smooth powerband and weighs only 419 lbs., one of the lightest in its class. The company also announced its dealer plan for the new model, which will have an MSRP set at $18,995 and 180-day free floor planning. According to Gary Pietruszewski, vice president, global sales for EBR, "For about the price of an economy car, you can have a world-class performance sportbike."   Complete Details Here
---
Superleggera - Ducati's Limited Edition New Project 1201 Production Superbike
October 9-18th, 2013 - If the Ducati 1199 Panigale R with its Titanium connecting rods wasn't enough, the Bologna firm has introducd the 'Superleggera' version under the code name "Project 1201".The Superleggera (meaning superlight in Italian), is an invite-only lightweight version of the already extreme Panigale R. However the Superleggera will come with a £60,000 price-tag, making the £26,550 Panigale R look like a budget option. The 1199 Superleggera is the most exclusive and extreme Ducati ever made.    Continued Here
---
Alex Lowes reeled in Shayne Byrne for the 2013 British Superbike Championship. Byrne and triple race winner Josh Brookes give him a Champaign congratulations on the podium
MCE Insurance British Superbike Championship, Brands Hatch, Round 12 of 12
Josh Brooks / Tyco Suzuki take the Season Finale Triple Race Wins
Alex Lowes / Samsung Honda Crowned 2013 British Superbike Champs at Brands Hatch
British Grand Prix Circuit, Brans Harch, England, October 19-20th, 2013 - Alex Lowes powered Samsung Honda to the MCE Insurance British Superbike crown in a dramatic final weekend of ups and downs in the difficult wet conditions at the Brands Hatch Grand Prix circuit. Lowes went into the final race of the weekend with a three points advantage over the three times title winner Shane Byrne knowing that to take the title he had to finish ahead of his Kawaski riding rival. With a script Hollywood film makers would have been proud of, the 2013 MCE Insurance British Superbike Championship went right down to the very last lap of the very last race but for 2012 Champion Shane 'Shakey' Byrne there was heartbreak for both him and the Rapid Solicitors Kawasaki team as he missed out on a record-breaking fourth MCE BSB title by just seven points. CONTINUED HERE
---


Check out Honda Pro Racing's Digital Magazine.
Subscribe to Motorcycle Racer!
The latest issue of Motorcycle Racer, the world's number one road race magazine is on sale now and you can receive your copy by signing up for a 3-issue subscription for only £10.99. Don't miss issue 168 - it includes an exclusive interview with Dani Pedrosa in which he reveals his strategy for competing with Marc Marquez and Jorge Lorenzo. Giampiero Sacchi talks about life at Ioda Racing's MotoGP team -and-coming road racer Dean Harrison explains his rise up the rankings. 
 
Andrew Pitt quizzes World SBK team managers about the new-for-2014 regulations whilst this month's Guest Editor, Gino Rea gives his take on going it alone in Moto2.
 
PJ Jacobsen describes his battle to improve lap times this season and his hopes for next year and we examine the chances of the new Rotary Racer with exclusive interviews with Brian Crighton, James Whitham and Lee Dickinson. 
 
There's more! With Real Rider evaluating the Showdown, Talan Skeels-Piggins on fighting back from his hospital bed, Sidecar news, products and great photography, it's a terrific read. 
 
Subscribe now and we'll send you issue 168 now and the next two issues covering the climax of the 2013 race season. Click on www.motorcycleracer.com/christmas-gifts/three-issues-1099-uk.php or call in England to: 044 0161 443 1000
---
There's more! Go to Pit Lane News Previous Week

Also Visit: Fast Dates Calendar News • Iron & Lace Calendar News
Calendar Girl News • Meet the Models • Paddock Garage
Get FastDates.com T-Shirts, Mugs & Photographs from Our Store

MEMBERS CORNER! Calendar Kittens, Paddock Garage, Iron & Lace Garage


Amazon.com Motorcycle Products & Apparel Store



MotorcycleSuperstore.com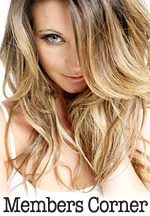 Hot Bikes, Sexy Kittens
Your Exclusive Grid Pass
also includes....
---
Order the New
2013 / 2014 Calendars!
with the FastDates.com Calendar Kittens - the official SBK Umbrella Girls!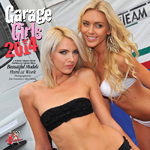 Click for even more
2014 Calendars!
---
Engineer Luigi Dall'Igna to become new Ducati Corse General Manager
 • Bernhard Gobmeier to assume a new important role within Volkswagen Group Motorsport
• Luigi Dall'Igna to be appointed Ducati Corse General Manager
• The new positions will become effective from 11 November, 2013

Borgo Panigale,Bologna, Italy, 10 October, 2013 – Ducati announces the appointment of Mr. Luigi Dall'Igna as the new General Manager of Ducati Corse (the former Aprilia World Superbike team manager who is foundly known as "Gi Gi" in the SBK paddock). Having played key roles for many years in both MotoGP and World Superbike championships, 47-year-old Mr. Dall'Igna has acquired significant experience in the world of motor sport. His expertise will enable the Bologna-based manufacturer to increase its focus on the technical aspects of its racing activity, continuing to lay the foundations for a new phase of development and improving its competitive results. Mr. Dall'Igna will report directly to Ducati Motor Holding CEO, Claudio Domenicali.
 
Bernhard Gobmeier, who has been the General Manager of Ducati Corse for the past ten months, will return to Germany to pursue the opportunity of a prestigious and strategic position within the Motorsport organisation of the Volkswagen Group. In his new position, the 54-year-old Engineer from Bavaria will continue his upward professional curve within the VW Group.
 
Paolo Ciabatti, who has been the MotoGP Project Manager since January, is confirmed in his role and will report directly to the new Ducati Corse General Manager, as will 39-year-old Engineer Ernesto Marinelli, Ducati Superbike Project Manager for the past two seasons. The new appointments become effective from 11 November, 2013, immediately after the end of the 2013 racing season.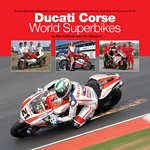 Retail $49.95 ea.
Click to Order from Amazon.com

Ducati Corse
World Superbikes
by Alan Cathcart
& Jim Gianatsis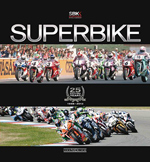 The Official SBK
World Superbikes
1987-2012
25 Year History Book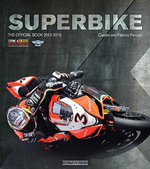 The Official SBK
2012-2013 Yearbook
These SBK Yearbooks are the Best Books Ever about World Superbike. They feature awesome color photography of the riders, bike and racing action. The feature a detailed revue of the past season in pictures and statistics, with a detailed look at the bikes and riders.

Plus a technical look data all the bikes, a preview of the upcoming season's Championship!
We buy this every year ourselves and highly recommend it!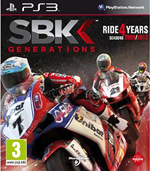 SBK World Superbike Video Game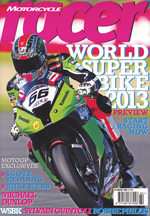 Official Print Media Partner
---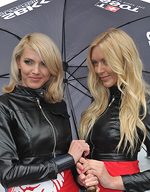 Meet 2013 Calendar Kitten
Jitunka & Petra!

MV Agusta F3 800cc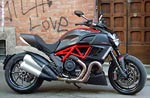 The Devil Made Us Do It!
Testing the Ducati Diavel in Italy
Sudco High Performance & OEM Replacement Parts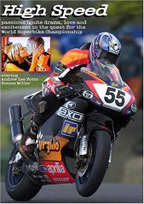 High Speed - the Movie
The best motorcycle racing movie ever made! Filmed on location at the World Superbike races , this an exciting romantic drama staring beautiful British actress Sienna Miller.
---
EDELWEISS OFFERS NEW and AFFORDABLE MOTORCYCLE TOUR ALONG THE DOLOMITES WITH CHALLENGING ROADS, OVERWHELMING MOUNTAIN SCENERY AND ITALIAN CUISINE AT ITS FINEST.
The Dolomites are a must for a passionate biker – come with us on an unforgettable motorcycle tour. The countryside is dominated by mountains, rivers, and gorge-like valleys, which have just space enough for a road and railroad tracks; but there are also bigger towns like Bolzano, where our base hotel is located.

Thinking about Italian culture you will notice quite a big difference from what you may expect; building style, cultures, languages, bilingual road signs and special foods show that varied peoples and ideas peacefully co-exist here. The Sella Ronda is a very good warm-up for the following days and our rides to Penserjoch, Jaufenpass and Timmelsjoch.

Eight more passes are on our schedule for the next day and we will have the opportunity to stop in the nice little town of Cortina d'Ampezzo, well known from the Olympics in 1956. Now it's time to make a decision: go to Venice for sightseeing or collect 10 more passes? Tough call! The last riding day leads us south to the wonderful Lake Garda, with swimming and riding at its best.
Find Out More
THROUGH THE ALPINE WONDERLAND OF AUSTRIA AND SOUTHERN GERMANY – THE ALPS AND LAKES MOTORCYCLE TOUR!
The Alps and Lakes motorcycle tour takes you through a beautiful part of European motorcycle paradise; the Alps. The contrast between the beautiful lakes in southern Germany and Austria and the towering mountains that reach up to more than 10,000 ft is nothing less than breathtaking.
This area is the famous background for the movie "Sound of Music". This vacation offers a little bit of everything: beautiful and relaxing rides through the valleys; some mountain roads and passes; and great vistas and sights, including King Ludwig's castle, Herrenchiemsee, and the historic city of Salzburg. The tour consists of five riding days, one of them is a rest day – which means that you stay two nights at the same hotel.

This is a great opportunity to explore a little bit more, ride around the countryside, walk through town, meet the locals and sample some of the local food. The tour will take you through Germany and Austria, and on the rest day you can even add Italy to your list if you are so inclined.
Find Out More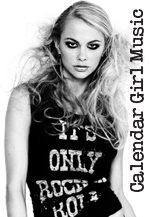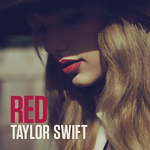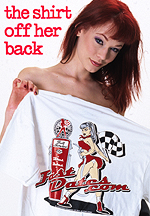 Order the Official
FastDates.com &
LA Calendar Bike Show
T-Shirts!