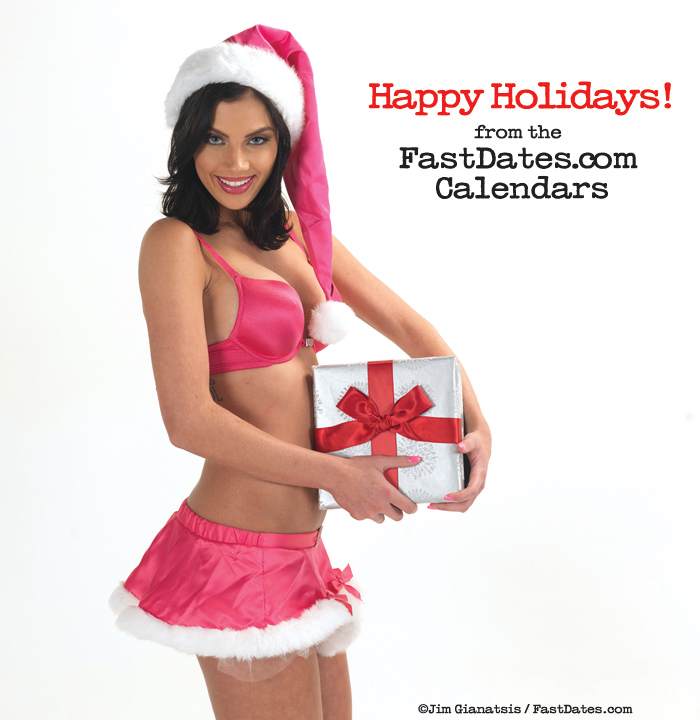 Fast Dates Calendars 2014
Newest Calendar Kitten Jacqueline wishes you the best Holiday Season ever, and wants to remind you to order your favorite 2014 FastDates.com Calendar now - Order the 2014 Fast Dates Calendars Here.
| | |
| --- | --- |
| | |
Meet Newest Calendar Kitten Jacqueline
We were excited to finally get to shoot with Jacqueline this month for the FastDates.com Calendars. Back in the August issue of Playboy magazine, Jacqi was featured in the opening pictorial of the hottest girls in the Pac12 of Western Universities and we whole heartily agree. You may remember we planned to take her up to World Superbike at Laguna Seca in September, but in the week before the trip she contracted an inner ear infection which upset her balance and she had difficulty walking and standing.
She's now a lot better, and we were anxious to get this beautiful girl into the studio to shoot with some new Ron Simms custom bikes, and some really cute Christmas and Valentine themed pictures for the FastDates.com Calendars & Website.
A music major at UCLA where her specialty is the violin, Jacqueline told us plans to take next semester off to pursue her musical career. Meanwhile, she also works as a marketing specialist at an internet company. As you can see in the pictures above pictures, Jacqi is always changing her look, be it blond or black hair, long or short. And yes, the tattoo on her back "I'D RATHER BE DEAD THAN COOL" is real.
---
Mule Motorcycles "Web Surfer 2" now in the Calendar Bike Garage!
Check out this awesome new Buell powered Streetracker built by one of our favorite Calendar Bike Builders, Richard Pollock / Mule Motorcycles, which is now featured in the Fastdates.com Calendar Bike Gatage with complete details and large screen saver size pictures. We might just even have included this picture of beautiful Sara with the bike.... Go to Calendar Bike Garage

---


The biggest crowd pleasers at this year's IMS Long Beach event were the Bat Girl and Bat Man Custom 3-Wheelers, complete with life size action figures at the controls, built by Aloha Brothers, swimming pool builders out of Northern California. During the winter months when work is slow, they get bored and build these wild machines you'ld expect to see in the next Bat Man movie.


2013 / 2014 International Motorcycle Show at Long Beach
Report and Photos by Jim Gianatsis - Click on any Photo to Enlarge
More 2013 / 2014 IMS Show Coverage Here

Long Beach, CA - Dec 6-8th 2013 - As the annual Advanstar produced (IMS) International Motorcycle Show makes its way across America every winter, with 3-day stops in every major city, it's the perfect time for motorcycle enthusiasts to come in from the cold and see the latest new 2014 bike offerings from all the major motorcycle manufacturers and fill out your Christmas wish list. With much of the the motorcycle industry and media based in Southern California, we like to think the Los Angeles stop at the Long Beach Convention Center the first weekend in December is the best IMS weekend to get together with our motor head friends, celebrity builders and racers, and many of the FasatDates.com Calendar Kittens working the bike displays for top manufacturers.
One of the beautiful contestants in the J&P Cycles Ultimate Builder Competiton was this Valentino Rossi tribute Yamaha R1.
This year's IMS Show at Long Beach showed the Motorcycle Industry is back in strong recovery from the global economic collapse. with almost all the bike manufactures in attendance with big displays and many exciting new bike models, and motorcycle enthusiasts were there in big numbers to see them. The only major manufacturer not at Long Beach, surprisingly, was Aprilia. While Ducati had its most lackluster display in years, the multi-time World Championship winner not even bothering to bring the new $60,000 Superleggera Superbike or any race bikes to display.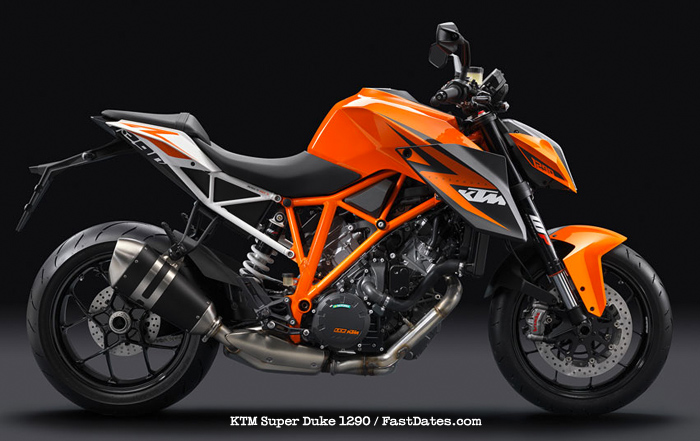 Naked and not affraid, the 180hp Super Duke 1290 will be stiff competion to Ducati's new Monster Testastretta 1200.
The best sportbike display at Long Beach was actually put on my KTM, and thier new wheelie monster naked 1290cc V- twin Super Duke ($16,999) and the sweet 690cc Duke ($8,999) single ccylider looked and felt quite the "bomb"! Perfect city busters and canyon carvers. Fulling spec'ed out with Brembo brakes, White Power suspension and lightweight race wheels.
I was drooling over the Super Duke as my favorite must-have bike at the show, especially after it pased my bouncing on the saddle and twisting the throttle test.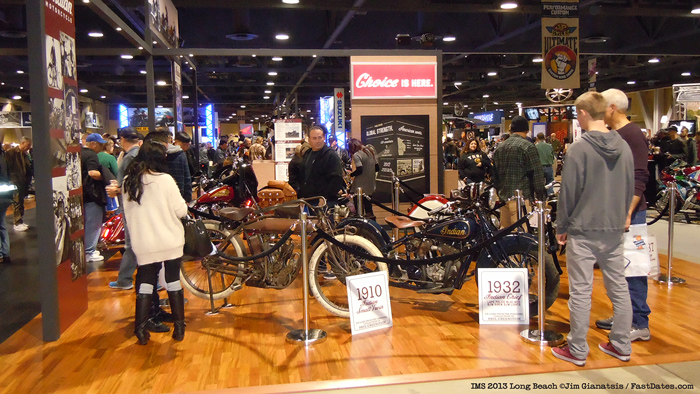 The manufacturer with the best display at Long Beach was the new Indian Motorcycle Company (owned by Polaris) which showed off its all new generation of big V-twin road bikes powered by the new Thunder Stroke 111 engine, the design and quality of which outshines anything coming our of Milwaukee. Also in the display were antique Indians motorcycles to trace back the new brand's heritage and theme, and a modern replica of the famous Burt Munro Bonneville Streamliner.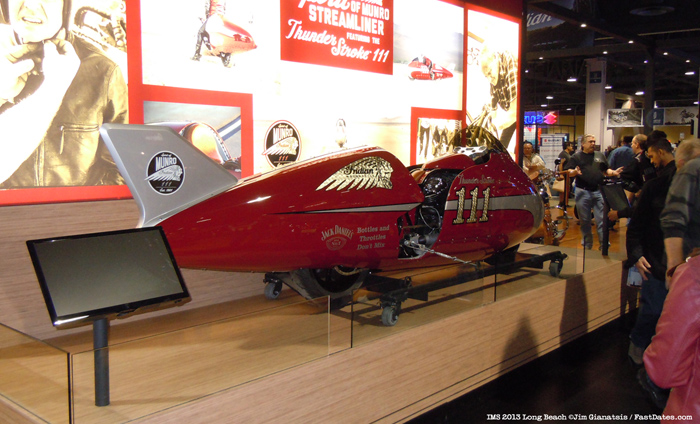 It was nice to see many of the bike manufacturers were now focusing on the entry level motorcycle buyers with many affordable 250cc and 450cc street bikes now available, but it may be some 30 years too late. A look around the Convention Center clearly showed 80% of the attendees were age 40 and above, to support the dismal statistic that the average age of a new motorcycle buyer in America is now close to 52 years old, and growing one year older each year. Meaning that in 20 years the sport and the industry will probably be half the size it is today. Today's iPhone texting and iPad generation of young adults have no interest or money for motorcycles and the high priced insurance. If a kid does need motorized transportation, a $2,000 used car is cheaper than a used bike and can be insured on their parent's policy.
The many exciting manufacturer commissioned J-Model customs at the show included this Kawsaki V-Twin Bobber with a twin shock front end.
The economic collapse in America brought with it the demise of the American V-twin custom bike market. The American middle class no longer has the disposable income to spend on a $30,000+ custom bikes. And the millionaire athletes and movie stars who bought $70,000 Orange County Choppers and West Coast Customs and rode them once, then parked them, never to buy another. Today you can buy them for pennies on the dollar, if the owners aren't giving them away to clean out their garages.
What is taking the place of the American V-Twin Custom Chopper in a small resurgence of the custom bike market is the Cafe Bike and Streetracker, made popular by the TV show "Cafe Racer" and the magazine and FastDates.com Calendar popularized bikes of Richard Pollock and Roland Sands. All the Japanese motorcycle distributors featured customized Streetrackers and Cafe Bikes in their displays which they commissioned from top name builder based on their production bikes. The most purpose designed production bike for this is Yamaha's new V-twin Bolt model, which was created for the customizer in mind, using either optional Yamaha Bolt Accessory Parts, or just do your own thing. One thing for sure, the Japanese are now building V-twins that are far better quality, better performing, more cost effective and just s easy to customize as anything coming out of Milwaukee.
More 2013 / 2014 IMS Show Coverage Here
---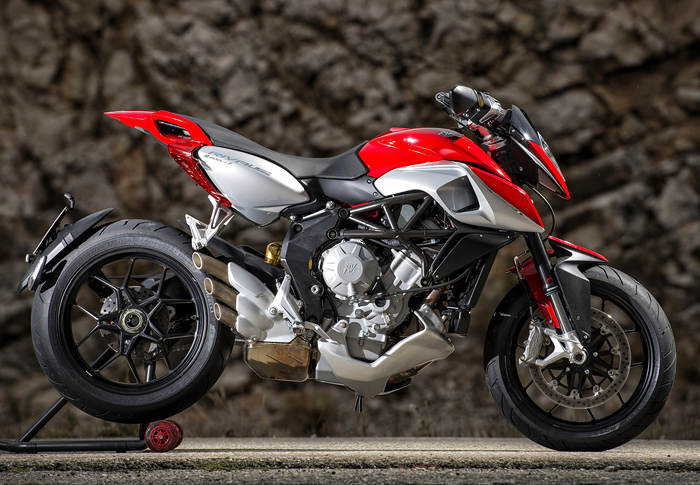 MV Agusta's new 800cc Brutale naked streetfighter.
2013 EICMA Motorcycle Show
Milan, Italy, November 7th-10th 2013 - The 71st International Motorcycle Show, the world's largest annual media, trade and consumer event for motorized two wheeler manufacturers and accessory companies continued to excite again this year with some very exciting new motorcycle model introductions and beautiful spokesmodels. It's great to see that despite the down trodden world economy, aging buyer demographics and world ecological conditions, performance motorcycle are more the rage than ever. And in this regard the European manufacturers continue to lead the world with new bike introductions and increased sales, while the once dominate Japanese Big Four manufacturers continue to struggle with warmed over big bikes and smaller displacment enty level bikes that are 20 years to late to seduce the younger generation who no longer have an interest or the financial income to own an expensive 2-wheel toy. More 2013 EICMA Coverage Here
---
NEW! FAST 2014 Digital Calendar Magazine Yearbook
The Bikes, the Builders, the Riders, the Kittens,the Calendar Bike Show, the World Superbike races all the 2014 Calendar Pictures, and Special Features... For the first time every we take you around the world in 120 exclusive pages for the making of the 2014 FastDates.com Calendars! Now in Members Corner
Click Above for a full size screensaver of our Gianatsis Design offices Computer Monitor as we select pictures from this year's World Superbike photo shoots and begin production of the next Fast dates World Superbike Calendar!
Shooting the next FastDates.com Cal;endar at Laguna Seca Wold Superbike!
Go behing te scenes with photographer Jim Gianatsis and senen (!) beautiful FastDates.com Calendar Kittens - the offical SBK World Superbike Umbrella Girls, as we shoot the next edition of the Fast Dates World Superbike Calendar at Mazda Raceway Laguna Seca this past September 26-28th 2013. The Complete Story in FAST DATES NEWS.
Click Above for an exclusive FastDates.com Screensaver of our beautifuyl Czech Republic FastDates.com Calendar Kittens
and offical SBK World Superbike Umbrella Girls Jitka and Petra with Carlos Checa's Ducai 1199RS13.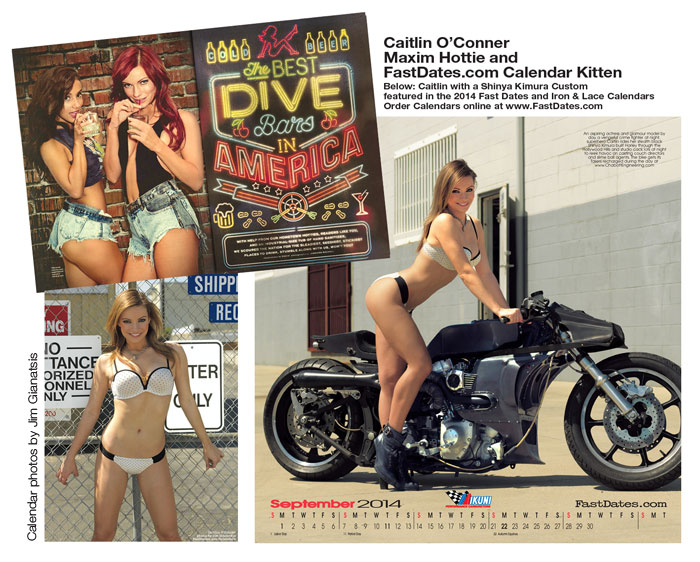 Calendar Kitten Caitlin is a Maxim Hometown Hottie!
Excited to see beautiful Maxim Hottie and 2014 FastDates.com Calendar Kitten and Maxium Hometown Hottie Caitlin O'Conner is featured again in the new December issue of Maxim magazine in a story on Dive Bars! Order Caitlin O'Connor's 2014 Fast Dates and Iron & Lace Calendars as she poses with some cool customs by Shinya Kimura - www.FastDates.com/IRONLACE.HTM
---
Fast Dates Edelweiss Pyrenees Tour June 10-18th 2014
You're Invited! - if you would like to join FastDates.com Calendar Editor and Photographer Jim Gianatsis as we take in the beautiful mountain ranges of Southern France / Northern Spain. With some challenging roads up to 10,000 feet to keep it really interesting.
We did a small part of this tour back in 2004 on their Western Alps tour that included Southern France's Grand Canyon, which was really awesome, but this has much more Spain, a country we've never been to. This Southern Europe area is really green, beautiful, awesome weather. You can see the tour details here on the Edelweiss website: http://www.edelweissbike.com
---
There's more! Go to Pit Lane News Previous Week

Also Visit: Fast Dates Calendar News • Iron & Lace Calendar News
Calendar Girl News • Meet the Models • Paddock Garage
Get FastDates.com T-Shirts, Mugs & Photographs from Our Store

MEMBERS CORNER! Calendar Kittens, Paddock Garage, Iron & Lace Garage


Amazon.com Motorcycle Products & Apparel Store



MotorcycleSuperstore.com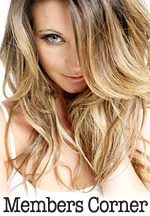 Hot Bikes, Sexy Kittens
Your Exclusive Grid Pass
also includes....
---
Order the New
2013 / 2014 Calendars!
with the FastDates.com Calendar Kittens - the official SBK Umbrella Girls!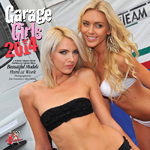 Click for even more
2014 Calendars!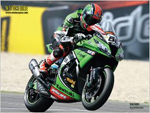 2014 Superbike / MotoGP
Action Calendar!
---
Laguna Seca World Superbike USA to return to One Day, 2-Race format in 2014
With the release of the 2014 SBK World Superbike Calendar we can see that the USA round of World Superbike at Mazda Raceway Laguna Seca has returned to the traditional mid July motorcycle race weekend date at the west coast track which, having most recently been used by the MotoGP round, which is not returning to Laguna in 2014.
It's know that this past Septembers WSBK race weekend at Laguna was a disappointment as far as spectator attendance - we estimated perhaps 4,000 spectators at best, far from break-even profitable for the track.
Part of the problem for low spectator attendance was probably running the combined WSBK / AMA extended 3-day race weekend in September, so soon after their July combined MotoGP / AMA race weekend. That and the fact the traditional one day, 2-race format for WSBK had been spread out over 2 days, Saturday and Sunday, like the AMA does with its Superbike races.
The problem being in this difficult economy, spreading the feature event WSBK and AMA Superbike races over 2 days, Saturday and Sunday, together with Friday Practice, makes the races an expensive 2-4 day race weekend for spectators flying or driving in from Southern California.
That includes another day or two of expensive Monterey hotels, restaurants and lost days of work back home.
By now returning in 2014 to the traditional 2-day WSBK weekend with Qualifying Practice and Superpole on Saturday, and both Superbike races on Sunday, fans can now experience a much more affordable 1-3 day weekend at Laguna Seca to see both SBK races on Sunday.
We haven't heard yet how the AMA will schedule its Pro Racing classes during the 3-day WSBK race weekend which also includes Practice on Friday.
FINALLY!
AMA Pro Racing Annouces News Class Structures beginning in 2014, with Superbikes to eventualy conform to new World and National EVO Rules

DAYTONA BEACH, Fla. (December 4, 2013) - Officials from AMA Pro Racing announced today the future plans for the AMA Pro Road Racing class structure and rules package. The changes, which are planned for the 2015 AMA Pro Road Racing season, are being made with the goal of fostering a cost-effective and competitive racing platform for America's premier motorcycle road racing series.
 
"These long-term, strategic moves have been planned with careful consideration and after many conversations with our motorcycle manufacturers, teams, riders and event promoters," said Michael Gentry, Chief Operating Officer of AMA Pro Racing. "We feel that these changes will help us elevate the sport of professional motorcycle racing in North America to greater heights."
 
AMA Pro Racing will further refine the Series' tiered performance structure comprised of production-based classes. The performance characteristics of the motorcycles raced in each division will be configured so as to provide appropriate platforms for riders to compete and hone their skills as they climb the ladder to the premier AMA Pro SuperBike division.
 
AMA Pro SuperBike will be entering its 40th year of competition and will once again be featured as the headlining class for the Series. Following consultation with both World and National Superbike championship governing bodies, incremental changes will be made to the technical rules package over the next two seasons in the interest of rule commonality, performance parity and cost containment.
 
Equally as important to the class restructuring, the 2014 SuperSport season will be reconfigured as an overall National championship; the class will no longer be separated into East and West divisions. In 2015, a consolidated middleweight category will be established by combining the AMA Pro GoPro Daytona SportBike and AMA Pro SuperSport classes.
 
To complete the progressive class structure in 2015, AMA Pro Racing is investigating the potential of adding an entry-level division showcasing the smaller-displacement machines which are currently in large demand in showrooms across North America. The Vance & Hines Harley-Davidson Series is planned to enter its sixth season as part of the AMA Pro Road Racing class structure in 2015.
 
The 2014 AMA Pro Road Racing season will kick off once again at Daytona International Speedway. The event is scheduled for March 13 - 15, 2014 and will have the same three-day format featured in recent years, highlighted by the 73rd running of the DAYTONA 200 on Saturday afternoon.  For tickets and information, please visit DaytonaInternational
Speedway.com
 
About AMA Pro Road Racing: AMA Pro Road Racing is the premier motorcycle road racing series in North America and is universally regarded as one of the most competitive road racing organizations in the world. Learn more about AMA Pro Road Racing at www.amaproracing.com/rr/. 
AMA Pro Racing is the premier professional motorcycle racing organization in North America, operating a full schedule of events and championships for a variety of motorcycle disciplines.  Learn more about AMA Pro Racing at www.amaproracing.com.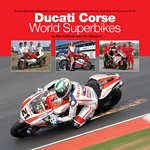 Retail $49.95 ea.
Click to Order from Amazon.com

Ducati Corse
World Superbikes
by Alan Cathcart
& Jim Gianatsis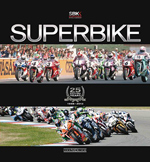 The Official SBK
World Superbikes
1987-2012
25 Year History Book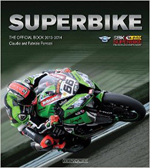 The Official SBK
2013-2014 Yearbook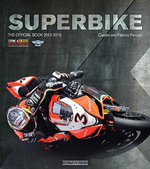 The Official SBK
2012-2013 Yearbook
These SBK Yearbooks are the Best Books Ever about World Superbike. They feature awesome color photography of the riders, bike and racing action. The feature a detailed revue of the past season in pictures and statistics, with a detailed look at the bikes and riders.

Plus a technical look data all the bikes, a preview of the upcoming season's Championship!
We buy this every year ourselves and highly recommend it!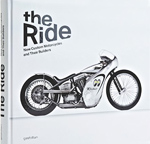 The Ride
The new generation
of sport customs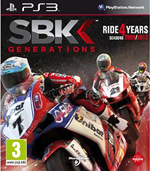 SBK World Superbike Video Game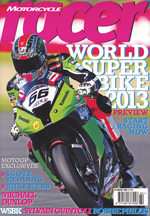 Official Print Media Partner
---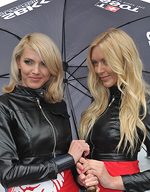 Meet 2013 Calendar Kitten
Jitunka & Petra!

MV Agusta F3 800cc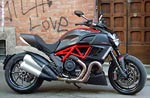 The Devil Made Us Do It!
Testing the Ducati Diavel in Italy
Sudco High Performance & OEM Replacement Parts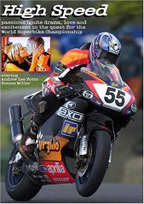 High Speed - the Movie
The best motorcycle racing movie ever made! Filmed on location at the World Superbike races , this an exciting romantic drama staring beautiful British actress Sienna Miller.
---
EDELWEISS OFFERS NEW and AFFORDABLE MOTORCYCLE TOUR ALONG THE DOLOMITES WITH CHALLENGING ROADS, OVERWHELMING MOUNTAIN SCENERY AND ITALIAN CUISINE AT ITS FINEST.
The Dolomites are a must for a passionate biker – come with us on an unforgettable motorcycle tour. The countryside is dominated by mountains, rivers, and gorge-like valleys, which have just space enough for a road and railroad tracks; but there are also bigger towns like Bolzano, where our base hotel is located.

Thinking about Italian culture you will notice quite a big difference from what you may expect; building style, cultures, languages, bilingual road signs and special foods show that varied peoples and ideas peacefully co-exist here. The Sella Ronda is a very good warm-up for the following days and our rides to Penserjoch, Jaufenpass and Timmelsjoch.

Eight more passes are on our schedule for the next day and we will have the opportunity to stop in the nice little town of Cortina d'Ampezzo, well known from the Olympics in 1956. Now it's time to make a decision: go to Venice for sightseeing or collect 10 more passes? Tough call! The last riding day leads us south to the wonderful Lake Garda, with swimming and riding at its best.
Find Out More
THROUGH THE ALPINE WONDERLAND OF AUSTRIA AND SOUTHERN GERMANY – THE ALPS AND LAKES MOTORCYCLE TOUR!
The Alps and Lakes motorcycle tour takes you through a beautiful part of European motorcycle paradise; the Alps. The contrast between the beautiful lakes in southern Germany and Austria and the towering mountains that reach up to more than 10,000 ft is nothing less than breathtaking.
This area is the famous background for the movie "Sound of Music". This vacation offers a little bit of everything: beautiful and relaxing rides through the valleys; some mountain roads and passes; and great vistas and sights, including King Ludwig's castle, Herrenchiemsee, and the historic city of Salzburg. The tour consists of five riding days, one of them is a rest day – which means that you stay two nights at the same hotel.

This is a great opportunity to explore a little bit more, ride around the countryside, walk through town, meet the locals and sample some of the local food. The tour will take you through Germany and Austria, and on the rest day you can even add Italy to your list if you are so inclined.
Find Out More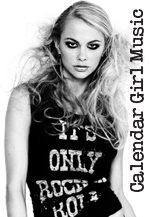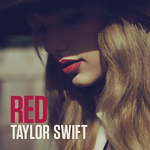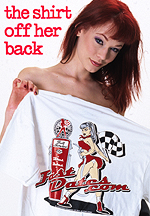 Order the Official
FastDates.com &
LA Calendar Bike Show
T-Shirts!