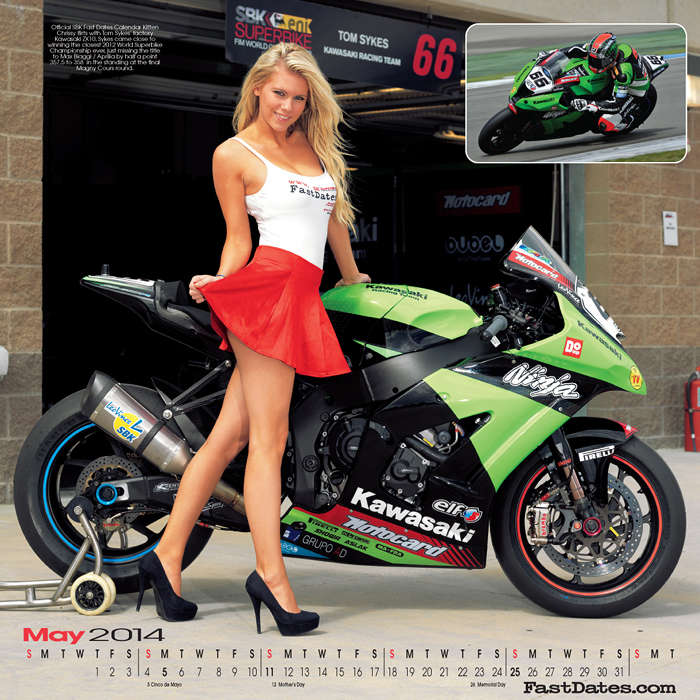 This Month in the Fast Dates World Superbike Calendar ....
2014 Fast Dates Calendar Cover Kitten and offical SBK World Superbike umbrella girl Chrissy Blair looks incredible with 2013 World Superbike Champion Tom Syles 2012 season Kawsaki ZX10R racebike. You'll find Calendar bikes like this with beautiful Kittens featured in the Calendar Bike Garage with full specifications and screensaver size pictures.

Order the 2013 and 2014 Fast Dates Calendars
Calendar Bike Photo Features, Paddock Garage Tuning, Pictorials of our Calendar Kittens in Members Corner


Our official SBK Fast Dates Calendar Kitten and World Superbike Umbrella Girl Chrissy Blair heats things up in the current 2014 Fast Dates Calendar and new FAST 2014 Calendar Magazine.
---
MV Agusta F3 800 AGO Personally Autographed Edition: The Legend Continues
Varese, Italy, 17th April 2014 – Now as then, technology, perfectionism and excellence are the driving factors that inspire us to create unique motorcycles. Tricolour, gold and that Number 1: the fairings of the campionissimo evoke the exhilarating world of racing and the atmosphere of the tracks where the legend of the unbeatable MV Agusta Grand Prix bikes was born. These bikes made Giacomo Agostini a motorcycling legend and have now re-emerged from the past thanks to the most faithful replica ever: the F3 800 AGO, packed with unsurpassed technology that provides jaw-dropping performance and unparalleled riding pleasure.

Electronic engine and traction control play a pivotal role, ensuring the F3 800 AGO delivers tip-top performance at all times. Practical handlebar controls let the rider choose from among three different pre-set power delivery modes. And those hungry for more personalised performance will be delighted to hear that the F3 800 AGO allows configuration of the control parameters, including the traction control settings (8 levels, disengageable).

Thanks to the MVICS (Motor & Vehicle Integrated Control System), the rider has absolute control over the set-up process and can thus truly benefit from the exceptional versatility that brings out the technical qualities of the bike whatever the riding conditions, on the road and racetrack alike. Like a real racing bike, the F3 800 AGO even lets the rider choose - together with a host of other parameters - the ratio between throttle twist and throttle body opening.

Performance and safety go hand-in-hand even on the racetrack, which is why the F3 800 AGO features the sophisticated ABS Bosch 9MP with Race Mode and the RLM system, which prevents the rear wheel from lifting off the asphalt under hard braking. Awesome deceleration is ensured by a top-notch braking system, which features two 320 mm front discs, radially mounted Brembo monobloc 4-piston calipers and a 220 mm rear disc. The light, compact ABS system prevents any unwanted and potentially dangerous wheel lock while simultaneously ensuring the shortest possible braking distances under critical riding
conditions (e.g. hard braking in the wet).

Perfection is hidden in every detail: the alloy foot pegs, machined from solid aluminium, and other aluminium items make the F3 800 AGO a stunning example of function-focussed exclusivity. Every single component is carefully designed to make this MV Agusta even harder-hitting, faster and more sensational on road and track than ever.

The use of carbon fibre on the front and rear fenders gives the F3 800 AGO real racing panache, making the bike even lighter and enhancing the already excellent power-to-weight ratio. Another key contribution comes from the gorgeous forged rims, which save a full 2 kilograms compared to the standard version. A sports-style plate holder emphasises the flowing lines of the tail, underlining its thoroughbred racing pedigree.

The F3 800 AGO is unique in every detail. A silver plaque attached to the steering yoke shows a progressive number certifying that the F3 800 AGO is one of MV Agusta's most exclusive creations. Only a limited edition of 300 such bikes will be manufactured and on each one the fuel tank will carry the personal autograph of 15-times world champion Giacomo Agostini. A tangible thrill, then, for MV Agusta devotees and fans of the world's greatest-ever motorcyclist, to be experienced, quite literally, every time they sit astride the bike. Lastly, each of these incomparable bikes will be delivered together with a special certificate signed by Giacomo Agostini himself, providing additional proof of the uniqueness and originality of this latest MV Agusta legend.

The F3 800 AGO will go on sale from the beginning of May 2014 at a price of 23,990€. Individual markets may have a price variation due to local import duties and taxes.
---

Ducati's Dovizioso(04) took the star and lead through the first few corners before quickly being dispatched by Rossi (46) and Marc Marquez (93).
2014 MotoGP World Championship, Jerez, Spain Round 4 of 18
Marquez and Honda Go Four for Four at at Home in Spain
Spanish Grand Prix, Jerez de la Frontera, Sunday, May 4th, 2014 - Defending World Champion Marc Marquez (Repsol Honda RC213V) claimed a fourth win in four races in emphatic fashion at his home-country GP today in Spain, in the first race of the European season. Already the youngest-ever premier-class champion, the 21-year-old has claimed pole position in every race so far this year, and won them all in increasingly dominant manner.
Team-mate Dani Pedrosa (Repsol Honda RC213V) also preserved a perfect podium record with third place. Pedrosa has been on every podium so far this year, with two second and two third places. He has also never finished off the podium at the sinuous 4.423-km circuit, outside the sherry capital of Jerez de la Frontera, since his first MotoGP race here in 2006.
A capacity crowd of 117,000 basked in blazing sunshine under a cloudless sky to cheer the currently dominant country's latest hero over the line. Marquez, already 125cc and Moto2 World Champion, finished a fighting second here last year. Today's win was his first in any class at Jerez, giving him a full house. It was the only track on the calendar where he had not recorded at least one race win.
The Honda factory pair sandwiched multi-champion Valentino Rossi (Yamaha), who managed to retain second place by the narrowest of margins, with his team-mate Jorge Lorenzo dropping away in fourth. Marquez again displayed his precocious skill in a lonely race, skipping the front wheel and sliding the rear as he used all the track and more to pull steadily clear. He led all the way except for a brief moment on the first lap, when Rossi edged ahead – only to be firmly pushed back to second at the final hairpin. Marquez set fastest lap on the fifth tour, just short of the record in the blazing heat.
There was a strong battle behind him. Rossi held second with Lorenzo in his wheel tracks, and Pedrosa right behind. On the 21st of 27 laps the gap between Rossi and Lorenzo started to stretch. It was the signal for Pedrosa to put the pressure on, and he scythed past at the hairpin at the end of the back straight, and into third place.
At that stage he was a clear second behind Rossi. In a repeat of his chase-down at Argentina the weekend before he cut away at the back, but was not quite close enough for a last corner attack, crossing the line almost alongside Rossi. The result extends the Repsol Honda pair's early lead in the World Championship table, with Marquez on a perfect 100 points, and Pedrosa on 72. The closest rival is Rossi, on 61 points.
There was a five-bike battle for fifth, with GO&FUN Gresini Honda RC213V rider Alvaro Bautista starting the last lap in that position, but finishing it in sixth behind Andrea Dovizioso (Ducati) by just over a tenth of a second, and a little bit more than that ahead of the three Yamahas of Aleix Espargaro, Bradley Smith and Pol Espargaro, all five over the line within less than two seconds. Bautista had fought through from tenth on the first lap. The former 125cc champion has a special role as race-tester for Japanese Showa suspension and Nissin brakes, made by companies with strong links to Honda.
Second Honda satellite team rider Stefan Bradl (LCR Honda RC213V) had dropped back to a lone tenth, after seeing off a challenge from Honda's 2006 World Champion Nicky Hayden (Drive M7 Aspar Honda RCV1000R).
America's Nicky Hayden was significantly the best of four riders campaigning the new-this-year works-replica customer Honda RCV1000R machines, after winning his way through to the top level Q2 qualifying session the day before for a second race. He had closed to within just over a second of Bradl's factory bike with three laps to go. By the finish, the German had managed to regain another second.
Marc Marquez, Repsol Honda: 1st - "I started well today, but when I saw that Valentino was trying to pass me on the first corner I knew his intention was to slow down the race so he could control the pace. Riding behind him I realised that I could go faster, so I tried to overtake him as soon as possible. I was surprised, because I wasn't expecting to open up a gap. Anyway, I am in good form at the moment, but I can see that Dani, Valentino and Jorge are giving their 100 percent in every practice and in every race. I'm sure that sooner or later will come a race in which we are unable win, but we will have to learn from that and try to take important points."
Valentino Rossi, 2nd, +1.431 -"I'm very happy because Jerez is one of my favourite circuits and race weekends, also for the people around the track and the atmosphere. We worked very well during the weekend and improved the bike, also this morning and it looked like I could be quite competitive for the race. I chose the extra hard tyre on the front, it was a risk but I was worried about the medium at the end of the race. The condition of the track today was very bad, the bike slid everywhere and the front kept closing, I think I did a great job, I did a good start and I tried to stay with Marc but it was impossible. After that I tried to keep my pace and push where I could and where my bike was well balanced and I kept quite constant. At the end Dani arrived but I had just a little bit of desperation in the last lap to stay in front. I'm very proud and happy to arrive in second position here as it was 2010 the last time I stood on the Jerez podium."
Dani Pedrosa, Repsol Honda: 3rd - "The race today was very difficult; I had problems with the front tyre from the opening lap and I tried to overcome the situation as best I could. I saw that Marc was breaking away but couldn't do anything to stick with him – it was completely his race today. I was able to stay behind the Yamahas for many laps, and at the end I made my attack. I was able to overtake Lorenzo but would have needed one or two more corners to try and pass Rossi. I did my best and took third place. We will see if at tomorrow's test we can be closer to Marc and fight to the maximum at the next race."
Dani Pedrosa (26)

RESULTS MOTOGP RACE: (27 laps = 119.421 Km)
POS / RIDER / NAT. / TEAM / MOTORCYCLE / TIME / KM/H / GAP
1 / Marc MARQUEZ / SPA / Repsol Honda Team / HONDA / 45'24.134 / 157.8 /
2 / Valentino ROSSI / ITA / Movistar Yamaha MotoGP / YAMAHA / 45'25.565 / 157.7 / 1.431
3 / Dani PEDROSA / SPA / Repsol Honda Team / HONDA / 45'25.663 / 157.7 / 1.529
4 / Jorge LORENZO / SPA / Movistar Yamaha MotoGP / YAMAHA / 45'32.675 / 157.3 / 8.541
5 / Andrea DOVIZIOSO / ITA / Ducati Team / DUCATI / 45'51.628 / 156.2 / 27.494
6 / Alvaro BAUTISTA / SPA / GO&FUN Honda Gresini / HONDA / 45'51.740 / 156.2 / 27.606
7 / Aleix ESPARGARO / SPA / NGM Forward Racing / FORWARD YAMAHA / 45'52.051 / 156.2 / 27.917
8 / Bradley SMITH / GBR / Monster Yamaha Tech 3 / YAMAHA / 45'52.081 / 156.2 / 27.947
9 / Pol ESPARGARO / SPA / Monster Yamaha Tech 3 / YAMAHA / 45'53.553 / 156.1 / 29.419
10 / Stefan BRADL / GER / LCR Honda MotoGP / HONDA / 45'57.006 / 155.9 / 32.872
11 / Nicky HAYDEN / USA / Drive M7 Aspar / HONDA / 45'59.624 / 155.7 / 35.490
12 / Hiroshi AOYAMA / JPN / Drive M7 Aspar / HONDA / 46'04.217 / 155.5 / 40.083
13 / Scott REDDING / GBR / GO&FUN Honda Gresini / HONDA / 46'07.964 / 155.3 / 43.830
14 / Yonny HERNANDEZ / COL / Energy T.I. Pramac Racing / DUCATI / 46'16.429 / 154.8 / 52.295
15 / Hector BARBERA / SPA / Avintia Racing / AVINTIA / 46'19.007 / 154.7 / 54.873
16 / Michael LAVERTY / GBR / Paul Bird Motorsport / PBM / 46'30.316 / 154.0 / 1'06.182
17 / Broc PARKES / AUS / Paul Bird Motorsport / PBM / 46'47.554 / 153.1 / 1'23.420
Pole Position: Marc MARQUEZ 1'38.120 162.2 Km/h
Fastest Lap: Marc MARQUEZ 1'39.841 159.4 Km/h Lap 5
Circuit Record Lap: Jorge LORENZO 1'39.565 159.9 Km/h 2013
Circuit Best Lap: Marc MARQUEZ 1'38.120 162.2 Km/h 2014
CHAMPIONSHIP POSITIONS TILL DATE:
1 MARQUEZ 100, 2 PEDROSA 72, 3 ROSSI 61, 4 DOVIZIOSO 45, 5 LORENZO 35,
6 BRADL 30, 7 ESPARGARO 30, 8 SMITH 28, 9 IANNONE 25, 10 ESPARGARO 25,
11 HAYDEN 23, 12 AOYAMA 19, 13 REDDING 14, 14 HERNANDEZ 13, 15 BAUTISTA 10,
16 CRUTCHLOW 10, 17 ABRAHAM 8, 18 EDWARDS 7, 19 PETRUCCI 2, 20 BARBERA 2.
---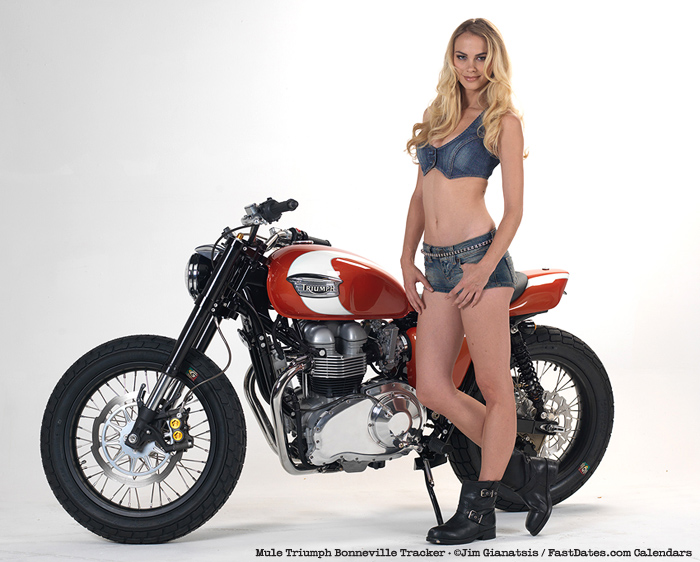 Mule Motorcycles Triumph Bonneville Tracker now in the Calendar Bike Garage!
Check out this awesome Triumph Bonneville Streetracker built by one of our favorite Calendar Bike Builders, Richard Pollock / Mule Motorcycles, now featured in the FastDates.com Calendar Bike Garage with complete details and large screen saver size pictures. We might just even have included this picture of beautiful Sara with the bike.... Go to Calendar Bike Garage
Calendar Kitten Sara with Sammy Tanner
One of our 2015 FastDates.com Calendar shoots with beautiful Calendar Kitten Sara Horvath took place at the classic motorcycle shop Garage Compnay in Inglewood, CA. The shop's bike restorer there is legendary 1960-70s Triumph dirt track racer Sammy Tanner. Here Sara poses with Sammy's and a couple of his latest museum quality Triumph Bonneville restorations. Bring your checkbook.
---
Sylvain Guintoli
2014 Eni SBK World Superbike Championship, Assen, Netherlands Round 3 of 12
Sylvain Guintoli and Jonnny Rea Make it a Dutch Treat at Assen
Assen (the Netherlands), Sunday 27 April 2014 – The third round of the 2014 eni FIM Superbike World Championship, which saw an overall attendance of 52,252 spectators, reached its climax today with the two races held in completely different weather conditions at the Assen TT circuit. After the victory in the first encounter for Sylvain Guintoli (Aprilia Racing Team), Pata Honda's Jonathan Rea came out on top in the rain-hampered, 10 lap Race 2 to secure his fifth WSBK win on his team's home track. In the same race, Rea's compatriot Alex Lowes (Voltcom Crescent Suzuki) scored his maiden podium finish in the series, a brilliant second place. Continued Here....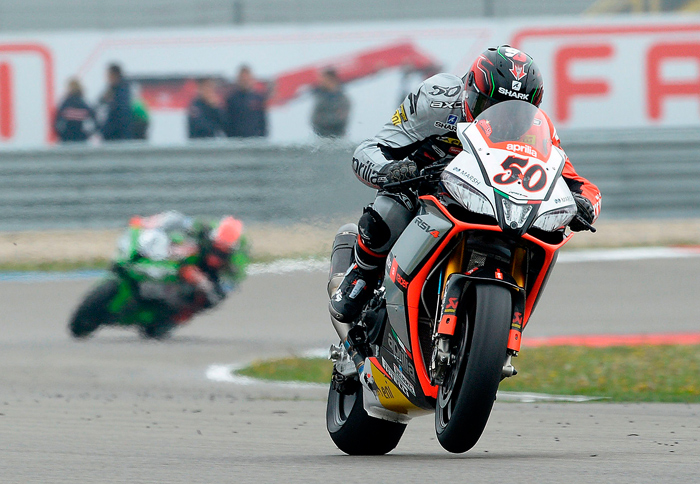 Guintoli (5) set the pace at the start of the race, breaking the track lap record, but then he ran slower in the closing laps enough that Sykes (1) would have caught him before the end, but then race was red flagged, assuring Guinters the win.
---
| | |
| --- | --- |
| Click for more about The Pretty Reckless | Click to Order from Amazon.com |
The Pretty Reckless is Going to Hell
Our favorite rock band The Pretty Reckless with lead singer and cute teen actress turned bad girl Taylor Momsen is
Going to Hell in their new ablum being released in March 2014 , and we're happy to take the ride with her.

"Rock & roll needs to make a resurgence," insists Taylor Momsen, speaking to her belief that the genre has slipped from the mainstream. "It needs to come back in a big way and take over again." The 20-year-old singer, whose band the Pretty Reckless broke out in 2010 with their alt-rock debut Light Me Up, says she's fully prepared to hold up her end of the bargain. "We're really trying to come to something unique and different," she says of Going to Hell, the band's forthcoming second album, due out in early 2014 on Razor and Tie.
---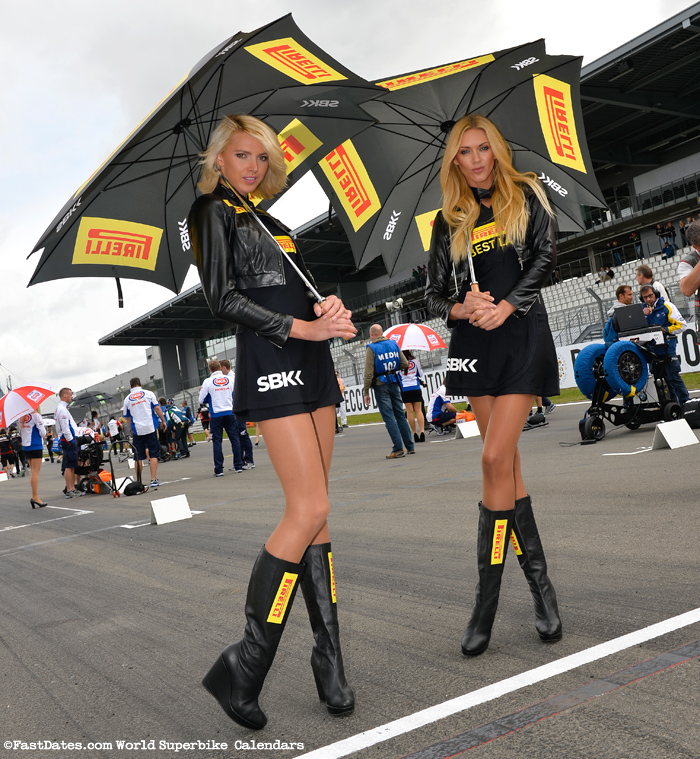 FastDates.com Calendar Kittens and official SBK World Superbike Umbrella Girls, Jitka (left) and Petra (right) are featured in the
2014 Fast Dates World Superbike and Garage Girls Calendars, and the new 2014 Fast Calendar Digital Magazine.
Fast Dates brings Czech SBK girls Jitka and Petra to
Laguna Seca World Superbike and the LA Calendar Motorcycle Show in July 2014!
2014 - The FastDates.com Calendars and producer / photographer Jim Gianatsis are excited to announce an agreement with SBK World Superbike and the international model agencies PetrasAngles.com and UmbrellaGilrsUSA.com to bring beautiful Czech Republic SBK grid girls Jitka and Petra to the United States this July 2014 to appear at Laguna Seca SBK World Superbike round at Mazda Raceway Laguna Seca the weekend of July 11-13th and at the LA Calendar Motorcycle Show in Malibu, CA on Sunday July 20th.
These two 6-foot 2-inch tall long legged, blond hair professional supermodels hail from the capital of the Czech Republic, Prauge, and have been featured on SBK world TV race broadcasts the last 3 years standing at the front of the SBK World Superbike starting grid towering above the race bikes and riders in their uniforms with umbrellas to showcase SBK's title sponsors Pirelli Tires, Agip Fuels and Lubricants, and Alfa Romeo Automobiles. In their official uniforms with 6-inch heels on their platform boots, Jitka and Petra tower nearly 7 feet tall and can intimidate the bravest factory racers and experienced photographers!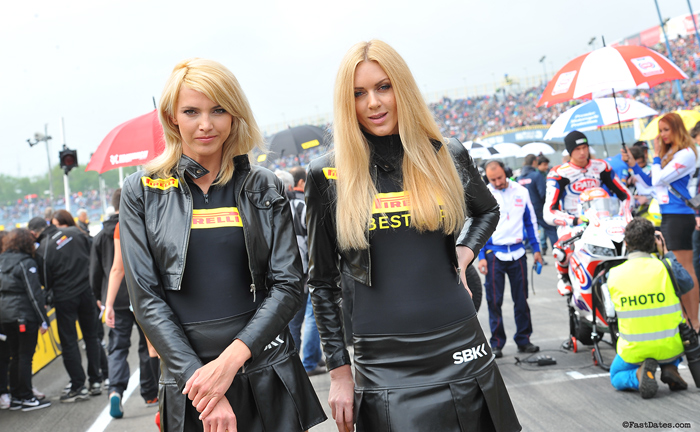 Both these Czech mates are already official FastDates.com Calendar Kittens having shot for the Calendars with contributing Italian photographer Max Oliana at the 2012 and 2013 SBK rounds at Bruno and Silverstone for the current 2014 and upcoming 2015 Fast Dates World Superbike and Garage Girls PinUp Calendars.
Meet the offical SBK Fast Dates World Superbike Girls Here!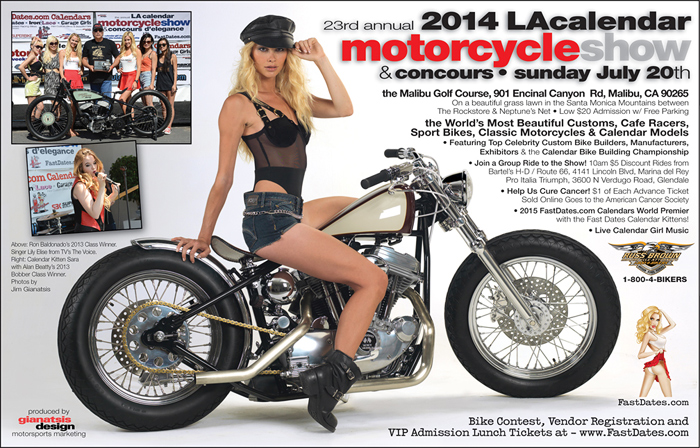 Benefit to Fight Cancer - 2014 LA Calendar Motorcycle Show Concours d' Elegance & Calendar Girl Music Festival Moves to Malibu, CA on Sunday July 20th
Malibu, CA, April 21st - The 23rd annual LA Calendar Motorcycle Show sponsored by Russ Brown Attorneys is pleased to announce that the American Cancer Society will be the 2014 Show's designated charity recipient. Each year, the American Cancer Society funds a select group of researchers, doctors, and nurses – those who have presented the best ideas with the most potential – to pursue new avenues, as well as strengthen existing ones, in the fight against cancer. This month the Society announced its first set of new 2014 grantees, awarding a total of $42,899,000 to 103 scientists and health professionals, both to find a cures for the many types of cancers, and to support and care for the facilities that treat and care for cancer patients.
"Everyone knows of friends and loved family members, or possibly themselves who have been impacted by cancer", explained Jim Gianatsis, producer of the LA Calendar Motorcycle Show and the Show's themed FastDates.com Motorcycle PinUp Calendars. "I, myself, was cured of cancer 4 years ago, thanks to diagnostics, cures and surgeries, discovered by researchers funded by important charity organizations like the American Cancer Society. Motorcyclists are renown as a community for coming together to support important causes, and none is more important than curing the cancers which affect more people than any other disease. The LA Calendar Show will be giving $1 of each Spectator Admission purchased on-line at FastDates.com to the American Cancer Society.
The 2014 LA Calendar Motorcycle Show continues its now 23rd year tradition as the premier outdoor streetbike event in America with the Calendar Bike Building Championship & Concours d' Elegance, top Celebrity Builders, selected Vendors and Exhibitors, and the live Calendar Girl Music Show. This year the Show moves to the Malibu Golf Course off Encinal Canyon Road, between Pacific Coast Highway 1 and Hwy 101, in the beautiful Santa Monica Mountains.
The Show always kicks off the world premier of next year's new 2015 FastDates.com Motorcycle PinUp Calendars featuring the world's top road race and custom motorcycles with the beautiful Calendar Kittens featured in the Calendars in attendance at the Show.
The 2014 LA Calendar Motorcycle Show & Concours d' Elegance on Sunday July 20th is just $20 General Admission, and $40 VIP Admission includes an awesome Food Truck Lunch w/ Beverages from the famous Baby's Badass Burgers and The Grilled Cheese. Event parking is free, with separate paved Motorcycle and Car Parking areas. Show capacity is limited and advance ticket purchase is suggested. The Malibu Golf Course is located at 901 Encinal Canyon Road. Malibu, CA 90265. Additional Information, Purchase Advance Tickets, Vendor and Bike Contest Registration is online at: www.FastDates.com/BIKESHOW.HTM


---
NEW! FAST 2014 Digital Calendar Magazine Yearbook
The Bikes, the Builders, the Riders, the Kittens,the Calendar Bike Show, the World Superbike races all the 2014 Calendar Pictures, and Special Features... For the first time every we take you around the world in 120 exclusive pages for the making of the 2014 FastDates.com Calendars! Now in Members Corner
---
The Fast Dates World Superbike Calendar Presents a History, Track Tests,
Team Rider and Designer Interviews, and Pictures of All the
Ducati Corse World Superbikes
by Alan Cathcart and Jim Gianatsis
The year 2011 marked the 25th anniversary of the creation of the first, of a now legendary line of Ducati Superbikes with their trademark Desmoquattro 4-valve V-twin motors hung below a lightweight trellis tube frame, race bikes that went on to dominate the then new World Superbike Championship for next quarter of a century. Arguably the most significant motorcycle engine design of any kind since the CB750 Honda, and surely the most remarkable and successful volume production engine format ever used in world competition by any single manufacturer, the venerable Ducati 4-valve desmodromic engine recorded to this date 14 World Superbike Championship titles in the 24 year history of the world's premier production bike based world roadracing series.
This book chronicles the development and history all five Ducati Corse World Superbike generations from the first Desmoquatro 750cc prototype to the revolutionary new 1199 Panigale Superquadro together with interviews with the Ducati designers, team racers and managers. This unique insight is provided by renown motorcycle racer and journalist Alan Cathcart who has had the envious and often exclusive opportunity to test ride every one of the factory Corse race bikes over the last 25 years, those tests of which are featured here. Photography of the Corse factory bikes and riders is proved by the world's most renown motorcycle roadracing photographers.
---
There's More! Go to Pit Lane News Previous Week

Also Visit: Fast Dates Calendar News • Iron & Lace Calendar News
Calendar Girl News • Meet the Models • Paddock Garage
Get FastDates.com T-Shirts, Mugs & Photographs from Our Store


MEMBERS CORNER! Calendar Kittens, Paddock Garage, Iron & Lace Garage


Amazon.com Motorcycle Products & Apparel Store



MotorcycleSuperstore.com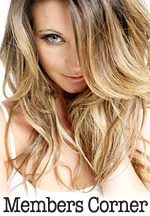 Hot Bikes, Sexy Kittens
Your Exclusive Grid Pass
also includes....
---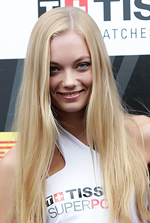 2013 SBK Race Season
Meet the offical SBK
World Superbike Girls!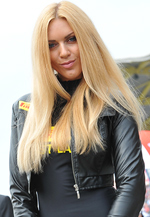 2014 SBK Race Season
Order the New
2013 / 2014 Calendars!
with the FastDates.com Calendar Kittens - the official SBK Umbrella Girls!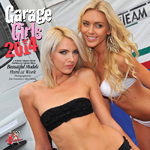 Click for even more
2014 Calendars!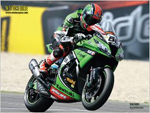 2014 Superbike / MotoGP
Action Calendar!
---
WSBK Russian Round cancellation
Barcelona (Spain), Saturday 12 April 2014 - DWO and YMS Promotion have decided to cancel the WSBK Russian Round which was scheduled to be held at Moscow Raceway on September 21st 2014.
The current political situation affects the capabilities of a number of key partner companies essential to run the event.
Parties regret the decision, but are confident that the strong partnership between DWO and YMS Promotion will prevail.
It is a common intention to continue with the organisation of the WSBK Russian Round in 2015 and for the remainder of the contract period up to 2021.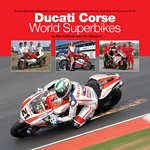 Retail $49.95 ea.
Click to Order from Amazon.com

Ducati Corse
World Superbikes
by Alan Cathcart
& Jim Gianatsis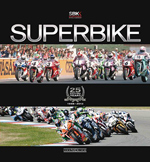 The Official SBK
World Superbikes
1987-2012
25 Year History Book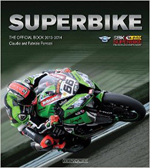 The Official SBK
2013-2014 Yearbook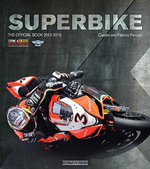 The Official SBK
2012-2013 Yearbook
These SBK Yearbooks are the Best Books Ever about World Superbike. They feature awesome color photography of the riders, bike and racing action. The feature a detailed revue of the past season in pictures and statistics, with a detailed look at the bikes and riders.

Plus a technical look data all the bikes, a preview of the upcoming season's Championship!
We buy this every year ourselves and highly recommend it!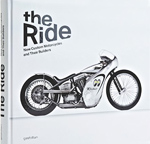 The Ride
The new generation
of sport customs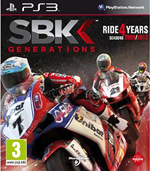 SBK World Superbike Video Game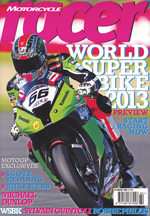 Official Print Media Partner
---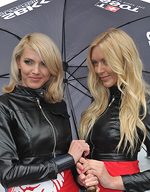 Meet FastDates.com
Calendar Kittens
SBK Grid Girls
Jitunka & Petra!

MV Agusta F3 800cc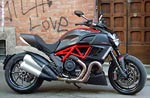 The Devil Made Us Do It!
Testing the Ducati Diavel in Italy
Sudco Carburetor Kits & OEM Replacement Parts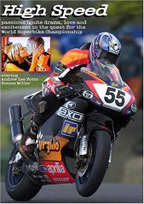 High Speed - the Movie
The best motorcycle racing movie ever made! Filmed on location at the World Superbike races , this an exciting romantic drama staring beautiful British actress Sienna Miller.
---
THROUGH THE ALPINE WONDERLAND OF AUSTRIA AND SOUTHERN GERMANY – THE ALPS AND LAKES MOTORCYCLE TOUR!
The Alps and Lakes motorcycle tour takes you through a beautiful part of European motorcycle paradise; the Alps. The contrast between the beautiful lakes in southern Germany and Austria and the towering mountains that reach up to more than 10,000 ft is nothing less than breathtaking.
This area is the famous background for the movie "Sound of Music". This vacation offers a little bit of everything: beautiful and relaxing rides through the valleys; some mountain roads and passes; and great vistas and sights, including King Ludwig's castle, Herrenchiemsee, and the historic city of Salzburg. The tour consists of five riding days, one of them is a rest day – which means that you stay two nights at the same hotel.

This is a great opportunity to explore a little bit more, ride around the countryside, walk through town, meet the locals and sample some of the local food. The tour will take you through Germany and Austria, and on the rest day you can even add Italy to your list if you are so inclined.
Find Out More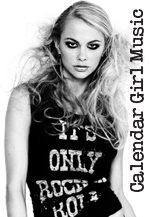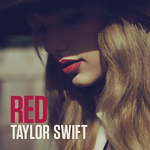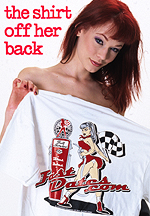 Order the Official
FastDates.com &
LA Calendar Bike Show
T-Shirts!