AMA Pro Roadracing from Daytona BIke Week on the Web with DMG TV!
You can watch all of this week's AMA National Roadraces and Flat Track from Daytona, as well as
IMSA Sports Car from Sebring both live and recorded at - http://www.FansChoice.tv

2014 SBK World Superbike & AMA Pro Roadracing Round
Confirmed for July 18-20th at Mazda Raceway Laguna Seca
We thought a few months back that the 2014 World Superbike round at Laguna Seca was already confirmed for this upcoming July 18-20th weekend as a replacement for the discontinued Laguna Seca Moto GP Round. Obviously it was only a tenative date hold until we received the following press releases this week from SBK World Superbike and Mazda Raceway Laguna Seca.
Thankfully it is now confirmed.

The biggest hangup until now, obviously was the cost to prproduce the race weekend at Laguna Seca. With the ending of the MotoGP round at Laguna Seca and the downtured economy, the track had lost its ttwo biggest race sponsors, Red Bull and Yamaha. While the paid spectator attendance at last September's combined SBK / AMA Superbike round was nothing short of dismal with our guess being maybe 3,000 attendees for the weekend at best. It just wasn't the best idea to hold another major motorcycle roadrace weeked at the same track just 2 months after their MotoGP round in July 2013.

But now, thankfully, it appears that GEICO Insurance has stepped in to sponsor the upcoming 2014 SBK / AMA Championship race weekend. And we encourage all American roadrace fans to turn out to support and watch the world's best motorcycle roadracing weekends at one of America's best roadracing venues and locale. See you there!
 
SBK World Superbike Confired for Laguna Seca
Barcelona (Spain), Tuesday 11 March 2014 - GEICO Motorcycle has signed on as the presenting sponsor of the GEICO Motorcycle U.S. Round of the eni FIM Superbike World Championship which will take place on July 11-13 at Mazda Raceway Laguna Seca, on California's scenic central coast.
 
"GEICO is a natural partner for this incredible motorcycle race weekend that provides access to an influential and extremely loyal enthusiast base," commented Gill Campbell, CEO and General Manager of Mazda Raceway Laguna Seca. "As part of the sponsorship program, GEICO will activate onsite and be part of a vigorous website and social media initiative program."
 
Mazda Raceway Laguna Seca and GEICO began working together in 2010, and this enhanced new program is another step forward in what continues to be a mutually-beneficial relationship.
 
"We are very excited to serve as the presenting sponsor for such an outstanding sporting event," said Ted Ward, GEICO Vice President.  "The eni FIM Superbike World Championship weekend offers a great opportunity for us to connect and build brand awareness with a vast legion of superbike fans and enthusiasts from across the country."
 
"GEICO is the proper teammate to promote the World Superbike event in the U.S., thanks to their experience in motorcycling in this important market", said Marc Saurina, WSBK Commercial and Marketing Director. "We're glad to be the most important two-wheel world event at the iconic circuit Mazda Raceway Laguna Seca and we look forward to gathering a great number of followers, bikers and motorcycle fans in Monterey this summer."
 
Visitors to Mazda Raceway will enjoy plenty of nail-biting racing as a wider rider line up on the starting grid to roar out and begin their hard fought battles for the lead at each of the track's 11 turns.
 Advance purchase general admission starts at $20, with a three-day general admission pass only $70. Children 12 and under are admitted free when accompanied by an adult. A military discount is also available directly through the ticket office.
 
 
About Mazda Raceway Laguna Seca
Mazda Raceway Laguna Seca was established in 1957. The world-renowned raceway has been operated since its inception by the Sports Car Racing Association of the Monterey Peninsula (SCRAMP), a not-for-profit 501(c)4 corporation. Each race season, SCRAMP donates its net proceeds to the volunteer groups that help organize the races. www.MazdaRaceway.com
 
About GEICO
GEICO (Government Employees Insurance Company) is a member of the Berkshire Hathaway family of companies and is the third-largest private passenger auto insurance company in the United States. GEICO, which was founded in 1936, provides millions of auto insurance quotes to U.S. drivers annually. The company is pleased to serve more than 12 million private passenger customers and insures more than 20 million vehicles (auto & cycle). www.geico.com
AMA Pro Road Racing to Compete in World Superbike Weekendat Mazda Raceway Laguna Seca
Monterey, CA. March 13, 2014 - As AMA Pro Road Racing kicks off its season this week at the celebrated DAYTONA 200, Mazda Raceway Laguna Seca is pleased to announce that the Series has been added to the schedule of the eni FIM Superbike World Championship, GEICO Motorcycle U.S. Round, July 11-13th.
 
"Mazda Raceway Laguna Seca is a legendary circuit rich in motorcycle racing history and we're proud to be returning in 2014," said Michael Gentry, chief operating officer of AMA Pro Racing. "The racing is always spectacular and our teams and riders look forward to heading West in July to entertain the fans once again."
 
"We have a partnership with AMA Pro Road Racing that dates back to 1976," added Gill Campbell, CEO/general manager of Mazda Raceway Laguna Seca. "We want to feature the best of American motorcycle racing."
 
Last year's AMA Pro SuperBike season finale race action at Mazda Raceway saw Josh Hayes beat teammate Josh Herrin only to lose the coveted #1 plate to Herrin based on overall championship points. Herrin has moved on to Moto2 this year, leaving Hayes to vie for the top spot again against a strong group of contenders including Martin Cardenas, Roger Hayden and Larry Pegram.
 
Three classes, AMA Pro SuperBike, GoPro Daytona SportBike and the Vance & Hines Harley-Davidson Series, will compete for their respective titles at the eni FIM Superbike World Championship, GEICO Motorcycle U.S. Round.
 
Advance purchase general admission starts at $20, with a three day general admission pass only $70. Children 12 and under are admitted free when accompanied by an adult. A military discount is also available through the Mazda Raceway Laguna Seca ticket office.
 
For more information about the eni FIM Superbike World Championship, GEICO Motorcycle U.S. Round call 800-327-7322, visit MazdaRaceway.com, like on Facebook at facebook.com/MazdaRaceway, or follow on Twitter @MazdaRaceway.
FastDates.com Calendar Kittens and official SBK World Superbike Umbrella Girls, Jitka (left) and Petra (right) are featured in the
2014 and 2015 Fast Dates World Superbike and Garage Girls Calendars, and the new 2014 Fast Calendar Digital Magazine.
Fast Dates brings Czech SBK girls Jitka and Petra to
Laguna Seca World Superbike and the LA Calendar Motorcycle Show in July 2014!
The FastDates.com Calendars and producer / photographer Jim Gianatsis are excited to announce an agreement with SBK World Superbike and the international model agencies PetrasAngles.com and UmbrellaGilrsUSA.com to bring beautiful Czech Republic SBK grid girls Jitka and Petra to the United States this July 2014 to appear at Laguna Seca SBK World Superbike round and the LA Calendar Motorcycle Show.
These two 6-foot 2-inch tall long legged, blond hair professional supermodels hail from the capital of the Czech Republic, Prauge, and have been featured on SBK world TV race broadcasts the last 3 years standing at the front of the SBK World Superbike starting grid towering above the race bikes and riders in their uniforms with umbrellas to showcase SBK's title sponsors Pirelli Tires, Agip Fuels and Lubricants, and Alfa Romeo Automobiles. In their official uniforms with 6-inch heels on their platform boots, Jitka and Petra tower nearly 7 feet tall and can intimidate the bravest factory racers and experienced photographers!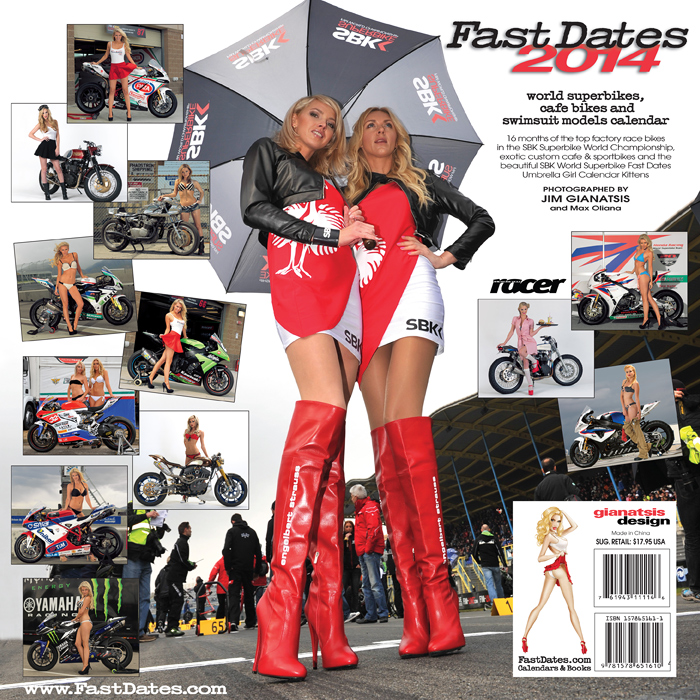 Both these Czech mates are already official FastDates.com Calendar Kittens having shot for the Calendars with contributing Italian photographer Max Oliana at the 2012 and 2013 SBK rounds at Bruno and Silverstone for the current 2014 and upcoming 2015 Fast Dates World Superbike and Garage Girls PinUp Calendars.
Meet the offical SBK Fast Dates World Superbike Girls Here!
---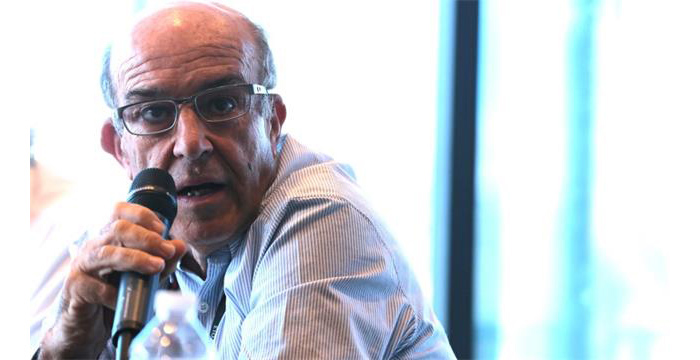 2014 MotoGP World Championship
Now a 3rd Category in the premier MotoGP Class! How confusing is this?
3/6/2014 - In an interview with Dorna boss Carmelo Ezpeleta on the website motor.as.com, a third class within the class will become reality on March 11 when he gets it approved. That means there will be the "Factory" class, the "Open" class and the "Factory 2" class. Are you following this?
The new "Factory 2" class is Dorna's answer to the factory Ducati team declaring last week that it was going to run in the "Open" class with the privater team bikes, a class that will allow the Italian manufacturer to continue to develop its Desmosedici GP13 over the course of the season because development in that class isn't' frozen. It also allows the Ducatis and other "Open" class bikes to use more fuel, softer tires and have more engines available during the year. As long as they use the Dorna provided ECU from Magneti Marelli. Should you choose to run any software that you want, use less fuel, harder tires and have your engine development frozen over the course of the season, you are in the "Factory" class. You are Repsol Honda, MoviStar Yamaha and Monster Tech 3 Yamaha.
Here now is Dorna's answer to preventing an "Open" bike class from stumbling upon too much success: If such a bike wins a race, finishes second twice or third three times during the 2014 season (i.e., the most likely candidates for success – the Ducatis or last year's Yamaha M1s that the NGM Forward Racing team of Aleix Espargaro and Colin Edwards are riding), they will be placed in the "Factory 2" class and their fuel will be cut from 24 to 22.5 liters and their engine limits will be reduced from 12 to nine (the Factory class has limits of 20 liters and five engines).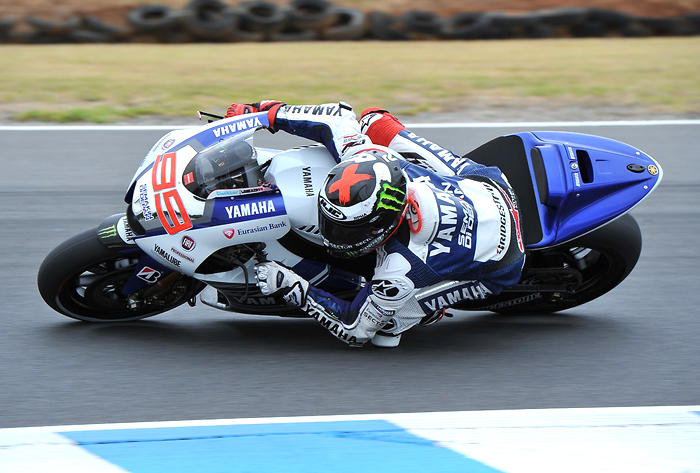 Lorenzo sets fastest time as Phillip Island MotoGP test concludes Before Qatar 2014 Season Opener
Phillip Isand, Australia, March 5th - On his penultimate lap of the Phillip Island tyre safety test, Jorge Lorenzo set the best time of the three-day visit with a late 1'29.068 best effort On his penultimate lap of the Phillip Island tyre safety test, Jorge Lorenzo set the best time of the three-day visit with a late 1'29.068 best effort, in the absence of injured World Champion Marc Marquez, recovering from a broken leg in Spain. Lorenzo dominated the Australian test by posting the top time on all three days.

Wednesday's final day saw a very brief shower and two stoppages due to crashes for Moto2™ rider Tito Rabat, but was an otherwise highly productive day for Bridgestone and Dunlop. Although this test was about narrowing down tyre options for the Grand Prix here in October and less significant than other tests for lap times or bike development, Lorenzo will nonetheless be pleased to have gone consistently faster than his rivals – especially after some tyre frustrations at last week's Sepang workout. Lorenzo also carried out a strong race simulation on the final day, posting a succession of laps in the low to mid 1'30 range. Meanwhile, his fastest time of the test came on last year's race tyre.

Second on the timesheet overall and on the final day, Dani Pedrosa's best time of the week was a 1'29.381 whilst his best Wednesday time came in at 1'29.458s. Like his fellow riders at this track, he now heads home to recover before Round 1 in Qatar, having tested for six of the last eight days in total.

Third fastest this week was Ducati Team's Andrea Dovizioso courtesy of his Tuesday best time – 1'29.387. He wrapped up early on Wednesday due to ongoing sickness, lapping just 23 times and finishing fifth on the day.

Fourth best overall and third quickest today was Valentino Rossi, ending the test half a second down on his Yamaha team-mate Lorenzo, but feeling more competitive than he was at this stage last year. Rossi tested a new fairing like Lorenzo had yesterday and the Italian stopped short of a full race simulation but was quick on a 13-lap run.

Also curtailing a race simulation was Cal Crutchlow who had a front-end issue after 18 laps. The Englishman was fifth best this week but fourth on Wednesday and will be pleased to now be posting similar lap times on the 'Open' Ducati to his colleague Dovizioso.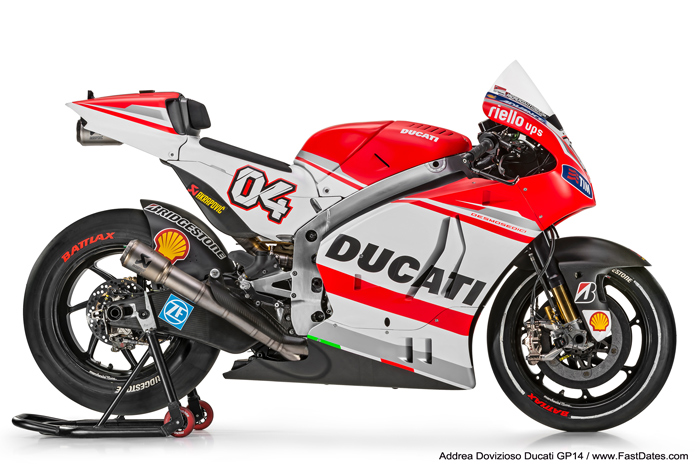 The new Ducati GP14 is finally back on pace this season. Click to GO BIG.
---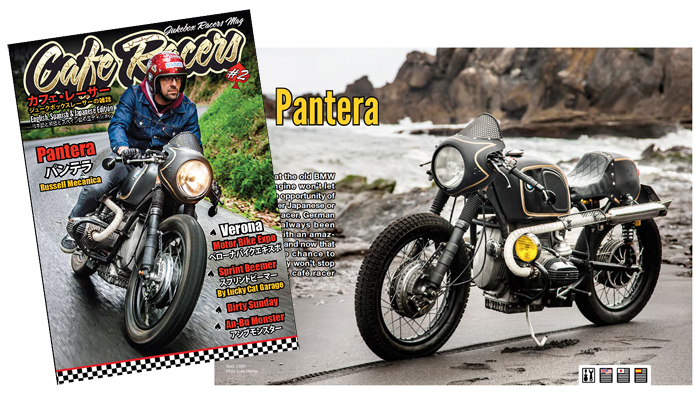 Click to Download the Digial Magazines for Free
New Cafe Racers Magazine Digital Issue #2 Now Available
Our good buddy Daniel Gil-Delgardo is the editor of the Spanish motorcycle publications Cafe Racers and Xtreame Bikes. In past years they've featured coverage of our annual LA Calendar Motorcycle Show. Besides being beautiful looking glossy magazines featuring great looking European custom cafe bikes and sportbikes, the new versions of the magzines are now availble digitiall online for free, and they feature English language versions. The 2nd Issue of Cafe Racers Digital is now available on their website to download to your computer in an easy to read PDF format, together with Issue Number One. www.CafeRacersMag.es
---
Victory is sweet! Eurene Laverty took the the opening race win for his new team Suzuki, beating his old Aprilia team who let him go at the end of last season to replace him with Marco Melandri (left) who finished 2nd, with Guintoli (right) in 3rd

2014 Eni SBK World Superbike Championship, Phillip Island Round 1

2014 SBK World Superbike Championship
Phillip Island World Superbike Season Opener

Phillip Island Australia, Feb 14th, 2014 - The eni FIM Superbike World Championship is set for another exciting season of racing that will officially kick-start on February 23rd at the Phillip Island Grand Prix Circuit, Australia, following a two-day official test scheduled on 17-18 of the same month. The Victorian Circuit, a riders' favourite, is also the most visited in the history of WSBK, as the 2014 edition will be the 24th held on the Island. Complete Race Coverage Here
---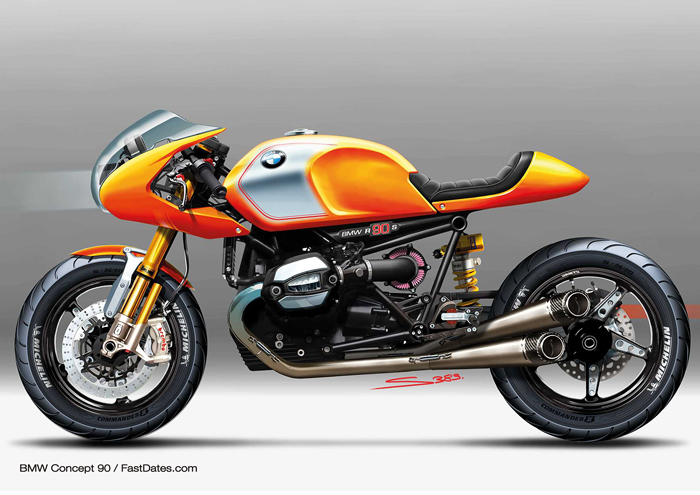 The Design Concept on paper...
BMW Concept 90
90 years of BMW Motorrad, 90 years of two-wheeled history – hardly another motorcycle manufacturer can boast such a longstanding and successful heritage as BMW. The BMW R 90 S likewise has cause to celebrate: the BMW Motorrad design icon turns 40 this year. As a tribute to both these anniversaries, the BMW Group is presenting a very special model at the Concorso d'Eleganza Villa d'Este 2013: the BMW Concept Ninety. In partnership with the custom bike company Roland Sands Design, the BMW Motorrad design team has come up with an exclusive homage to the BMW R 90 S. Former motorcycle racer Roland Sands and his team are among the most in-demand partners in the custom bike scene. Their design standards and the technical finesse with which they implement their high-class custom and performance parts endow the BMW Concept Ninety with an exclusive and self-assured presence. This cooperative venture elevates both Roland Sands Design and BMW Motorrad Design to a new level.
   Continued Here
---
---
2014 LA Calendar Motorcyc;e Show Moves to the Malibu Golf Cours on July 20th
The 2014 LA Calendar Motorcycle Show continues its now 23rd year tradition as the premier outdoor streetbike event in America with the Calendar Bike Building Championship & Concours d' Elegance, top Celebrity Builders, selected Vendors and Exhibitors, and the Calendar Girl Music Show. The Show always kicks off the world premier of next year's new 2015 FastDates.com Motorcycle PinUp Calendars featuring the world's top road race and custom motorcycles with the beautiful Calendar Kittens featured in the Calendars in attendance at the Show.
---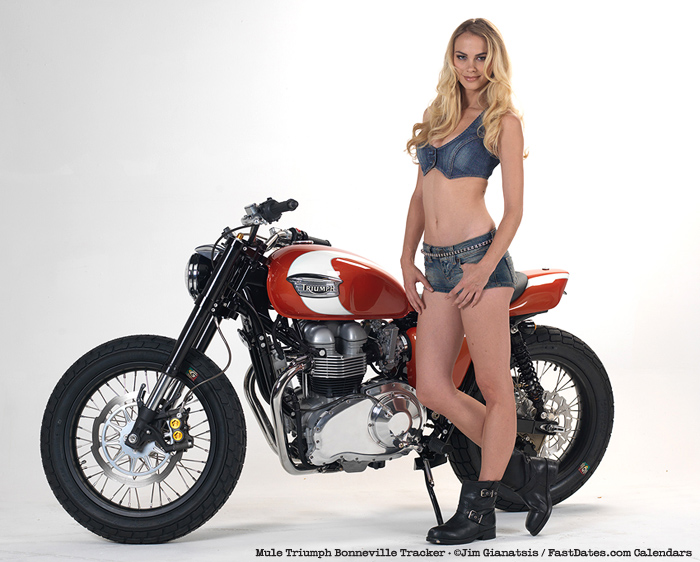 Mule Motorcycles Triumph Bonneville Tracker now in the Calendar Bike Garage!
Check out this awesome Triumph Bonneville Streetracker built by one of our favorite Calendar Bike Builders, Richard Pollock / Mule Motorcycles, now featured in the FastDates.com Calendar Bike Garage with complete details and large screen saver size pictures. We might just even have included this picture of beautiful Sara with the bike.... Go to Calendar Bike Garage
Mule Motorcycles "Web Surfer 2" now in the Calendar Bike Garage!
Check out this awesome new Buell powered Streetracker built by one of our favorite Calendar Bike Builders, Richard Pollock / Mule Motorcycles, which is now featured in the FastDates.com Calendar Bike Gatage with complete details and large screen saver size pictures. You'll even find this Calendar picture of beautiful Sara with the bike.... Go to Calendar Bike Garage
---
| | |
| --- | --- |
| Click for more about The Pretty Reckless | Click to Order from Amazon.com |
The Pretty Reckless is Going to Hell
Our favorite rock band The Pretty Reckless with lead singer and cute teen actress turned bad girl Taylor Momsen is
Going to Hell in their new ablum being released in March 2014 , and we're happy to take the ride with her.

"Rock & roll needs to make a resurgence," insists Taylor Momsen, speaking to her belief that the genre has slipped from the mainstream. "It needs to come back in a big way and take over again." The 20-year-old singer, whose band the Pretty Reckless broke out in 2010 with their alt-rock debut Light Me Up, says she's fully prepared to hold up her end of the bargain. "We're really trying to come to something unique and different," she says of Going to Hell, the band's forthcoming second album, due out in early 2014 on Razor and Tie.
---
NEW! FAST 2014 Digital Calendar Magazine Yearbook
The Bikes, the Builders, the Riders, the Kittens,the Calendar Bike Show, the World Superbike races all the 2014 Calendar Pictures, and Special Features... For the first time every we take you around the world in 120 exclusive pages for the making of the 2014 FastDates.com Calendars! Now in Members Corner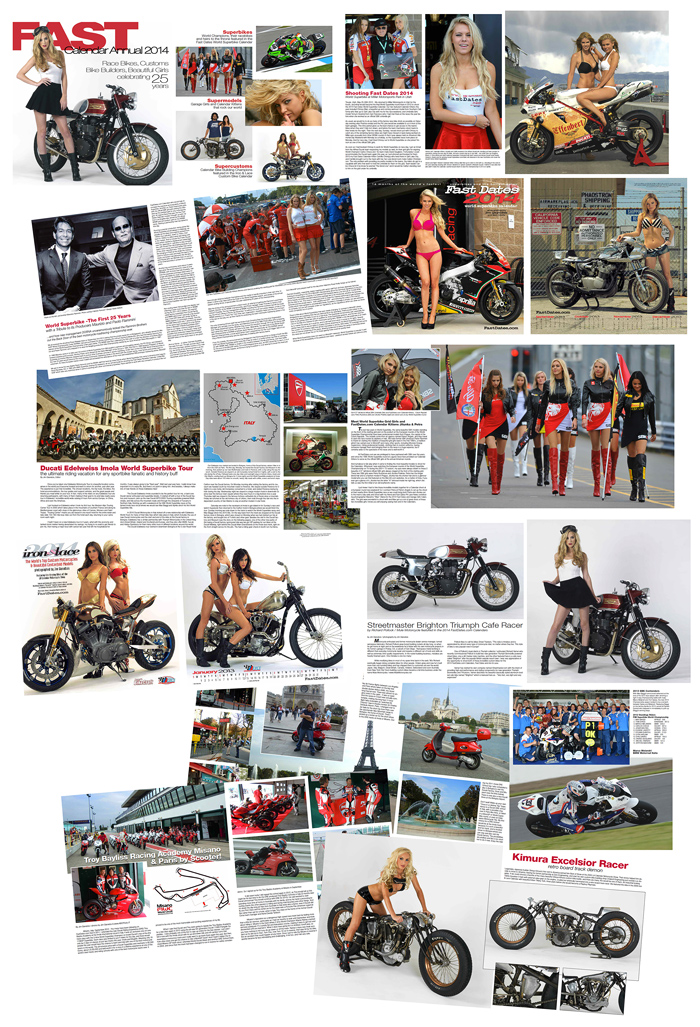 Click Above for a full size screensaver of our Gianatsis Design offices Computer Monitor as we select pictures from this year's World Superbike photo shoots and begin production of the next Fast dates World Superbike Calendar!
Shooting the next FastDates.com Calendar at Laguna Seca Wold Superbike!
Go behing te scenes with photographer Jim Gianatsis and senen (!) beautiful FastDates.com Calendar Kittens - the offical SBK World Superbike Umbrella Girls, as we shoot the next edition of the Fast Dates World Superbike Calendar at Mazda Raceway Laguna Seca this past September 26-28th 2013. The Complete Story in FAST DATES NEWS.
---
There's More! Go to Pit Lane News Previous Week

Also Visit: Fast Dates Calendar News • Iron & Lace Calendar News
Calendar Girl News • Meet the Models • Paddock Garage
Get FastDates.com T-Shirts, Mugs & Photographs from Our Store


MEMBERS CORNER! Calendar Kittens, Paddock Garage, Iron & Lace Garage


Amazon.com Motorcycle Products & Apparel Store



MotorcycleSuperstore.com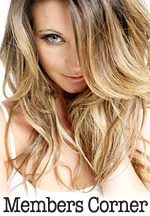 Hot Bikes, Sexy Kittens
Your Exclusive Grid Pass
also includes....
---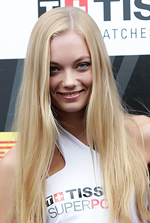 Meet the offical SBK
World Superbike Girls!
Order the New
2013 / 2014 Calendars!
with the FastDates.com Calendar Kittens - the official SBK Umbrella Girls!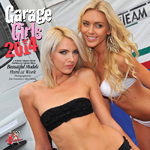 Click for even more
2014 Calendars!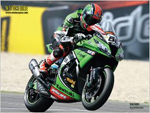 2014 Superbike / MotoGP
Action Calendar!
---
FIM Superbike World Championship
New homologation procedure
Feb 21st, 2014 - The FIM is pleased to announce that a new homologation procedure has been approved by a majority within the Superbike Commission.

It is a common intention to bring the homologation requirements in line with the current situation of the motorcycle industry and markets worldwide.
The major impact of the new regulation is related to the total required number of units to be produced:
• The minimum number of units to start the homologation procedure will be 125.
•  At the end of the first year of participation, manufacturers will have to reach 250 units.
• At the end of the second year of participation, manufacturers will have to reach 1000 units.
The Superbike Commission will follow closely the production plan of each manufacturer in order to control the minimum number of units produced as above and guarantee the fairness of competition.

The Superbike Commission are still considering further improvements to the new rules and discussions will be held in Phillip Island, Australia, during the first Round of the WSBK Championship (21-23 February).

A full description will be included inside the WSBK technical regulations 2014 that will be updated on the FIM website in the following days.
AMA Superbikes
to Premier at the
Daytona 200 Miler in 2015
DAYTONA BEACH, Fla. Feb 10, 2014 - AMA Pro Racing announced today that the premier AMA Pro SuperBike class will return to the DAYTONA 200 in 2015. The 2015 edition of AMA Pro Road Racing's kickoff event will be a 69-lap race contested on Daytona International Speedway's 2.91-mile short course.
 
"Getting the SuperBikes back in the DAYTONA 200 has been a fan request for years and we're thrilled to be making this announcement," said Michael Gentry, Chief Operating Officer of AMA Pro Racing. "The DAYTONA 200 is America's premier motorcycle race, and our goal is to once again feature the biggest names in motorcycle road racing in the event."
 
The DAYTONA 200 is America's longest-running endurance motorcycle race, tracing its history to 1937 when the inaugural race was run on the sands of Daytona Beach. In 1961, the event became synonymous with Daytona International Speedway and has since seen many great names in motorcycling history win the storied event. Run at the culmination of Daytona Bike Week on Saturday afternoon, the 200-mile race is the only endurance race on the AMA Pro Road Racing schedule, and therefore provides a number of technical challenges.
 
The AMA Pro SuperBike class competed in the DAYTONA 200 from 1985 until 2004. Since 2005, the smaller-displacement motorcycles of Formula Xtreme and GoPro Daytona SportBike have campaigned the prestigious event. With the 2015 return of the AMA Pro SuperBikes for the 74th running of the DAYTONA 200, the top teams and riders will again headline the historic event.
 
"The DAYTONA 200 boasts a long and prestigious history since it first ran on the sands of Daytona Beach over seven decades ago, crowning some of the true legends of motorcycle racing in that time," said Daytona International Speedway President Joie Chitwood.  "Our fans have been patiently waiting for the premier class to return to the weekend's headline event.  We are thankful to AMA Pro Racing, as well as Dunlop and the OEM's for working together to help make this move a reality for 2015."
 
The adjustments to the AMA Pro SuperBike rules package, planned as part of the recently-announced AMA Pro Road Racing class restructuring, are a key component to getting the SuperBikes back in the DAYTONA 200 for the 2015 running. Another important element is the commitment of AMA Pro Road Racing's spec tire partner Dunlop to the continual development of tires which are specifically suited to the special demands of Daytona International Speedway.
 
"Dunlop is excited about the prospect of having SuperBikes back in the DAYTONA 200," said Mike Buckley, Vice President of Dunlop. "Everyone on the Dunlop design and service team are enthusiasts first and foremost so the entire team is looking forward to supporting this endeavor."
 
The 2014 AMA Pro Road Racing season will kick off once again at Daytona International Speedway. The event is scheduled for March 13 - 15, 2014 and will have the same three-day format featured in recent years, highlighted by the 73rd running of the DAYTONA 200 on Saturday afternoon.  For tickets and information, please visit DaytonaInternlSpeedway.com
 
Keith McCarty, Yamaha Motor Corporation, U.S.A., Motorsports Racing Division Manager: "The DAYTONA 200 is an iconic event, and it's only fitting that SuperBikes--AMA Pro Road Racing's premier class--should be the bikes that compete in the 200. Over the years, Yamaha riders have won the prestigious DAYTONA 200 a total of 22 times, on everything from our two-stroke production racers and Formula 1 GP bikes, to our four-stroke middleweight machines like the YZF-R6 and SuperBikes like the FZ750, OW01, and YZF750R. As the 'Great American Motorcycle Race' approaches its 75th consecutive year of competition, we at Yamaha are excited that SuperBikes will be returning to their rightful place in the DAYTONA 200 next year."
 
Pat Alexander, American Suzuki Motor Corporation, Sports Promotion Manager: "American Suzuki Motor Corporation is looking forward to returning to compete in the Daytona 200 on the Suzuki GSX-R1000. We see great potential in returning to the 1000cc racing platform for the DAYTONA 200 and we're looking forward to trying to make that win happen."
 
Don Sakakura, Yoshimura R&D of America, Inc., Vice President: "In years past, Yoshimura and Suzuki have been very successful racing the historic DAYTONA 200 event. We're very excited to hear the 2015 DAYTONA 200 will feature the 1000cc SuperBikes. We anticipate our Yoshimura / Suzukis will be very competitive in the 200 mile format."
 
Erik Buell, EBR, Founder: "I was very excited to hear that the DAYTONA 200 will be returning to the premier class format it had for so many years. Years ago, one of my great aspirations as a racer was to reach the highest status so I could race in this legendary event. To have the DAYTONA 200 back in the original format is both the right tribute to the past and a proper recognition of the technology of today where modern tires and sophisticated electronics can allow top riders to harness the tremendous power of the machines."
 
Josh Hayes, Three-Time AMA Pro SuperBike Champion and Rider of the No. 4 Monster Energy Graves Yamaha YZF-R1: "The DAYTONA 200 is our biggest race of the season, so the biggest and best bikes should be competing in it. And, of course, that's the SuperBikes. I'm looking forward to the 2015 DAYTONA 200, when SuperBikes will make their return. I say, 'Welcome back!'"
 
Roger Lee Hayden, Rider of the No. 95 Yoshimura Racing Suzuki GSX-R1000: "I'm really excited for the SuperBikes to be back in the DAYTONA 200. It's the biggest race of the year and it seems only fitting for the biggest class in AMA Pro to be competing in it. I grew up watching the DAYTONA 200 and it was always the SuperBike guys I looked up to that were winning it, so it's been my childhood dream to win the race. Hopefully this will also bring some international riders over like it has in the past. I can't wait and I think it's a great idea."
FIM & Dorna visit
Erik Buell Racing
The American brand met the requirements to compete in WSBK

February 12th, 2014- In the last days of January, FIM and Dorna WSBK representatives paid a visit to the EBR Motorcycles plant, located in East Troy, Wisconsin (US). The purpose of the visit was to verify the status of bikes production facing the minimum required units to obtain the homologation for competing in the upcoming WSBK Championship season.
Charles Hennekam, FIM Technical Coordinator and Motorcycle Homologation Officer together with Gregorio Lavilla, Dorna WSBK Sporting Director met Erik Buell, who founded EBR Motorcycles in 1983. During their visit, Erik Buell lead the visitors around the factory of the iconic American brand, visited the different departments and the assembly line. They also met with the responsible people of the factory to confirm that the number of produced bikes had been met as planned. Eric Buell himself also confirmed that the work in preparation by the racing team was going ahead smoothly.
Looking back over the recent history of the brand, as well as at the difficulties that the EBR motorcycle has had on its way showcasing some unique engineering technology. It has been a great achievement for EBR Motorcycles to first enter to race in the AMA Superbike series, followed now by another important step, the challenge for EBR to make the switch to the Superbike World Championship in 2014 under the banner: Team Hero EBR.
Fans around the world are now looking forward to having this important Manufacturer and their American riders to qualify and position themselves on the starting grid for the season opener in Phillip Island, Australia, which is now around the corner, scheduled for 21-23 February.
The team will make their official 2014 circuit debut in the official tests on 17th and 18th February, also at Phillip Island, where their livery will be revealed for the very first time.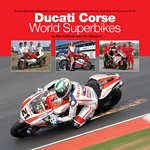 Retail $49.95 ea.
Click to Order from Amazon.com

Ducati Corse
World Superbikes
by Alan Cathcart
& Jim Gianatsis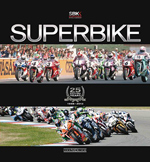 The Official SBK
World Superbikes
1987-2012
25 Year History Book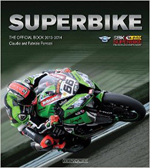 The Official SBK
2013-2014 Yearbook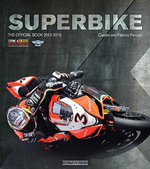 The Official SBK
2012-2013 Yearbook
These SBK Yearbooks are the Best Books Ever about World Superbike. They feature awesome color photography of the riders, bike and racing action. The feature a detailed revue of the past season in pictures and statistics, with a detailed look at the bikes and riders.

Plus a technical look data all the bikes, a preview of the upcoming season's Championship!
We buy this every year ourselves and highly recommend it!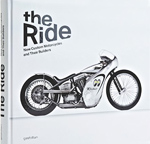 The Ride
The new generation
of sport customs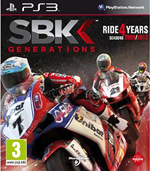 SBK World Superbike Video Game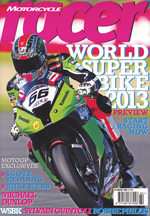 Official Print Media Partner
---
Peter Doyle Leaves Yoshimura Suzuki to Return Home to Austraila
Feb 15th - Longtime Yoshimura Suzuki road race team manager/crew chief, Peter Doyle, the architect behind Mat Mladin's seven AMA Superbike Championships – is ending his 13-year tenure with the AMA Superbike team to take on a new challenge back home in Australia as the newly appointed technical officer for the Australian Superbike Championship.
In addition to his time in AMA Superbike Championship, Doyle also spent time in the World Superbike Championship with the Muzzy Kawasaki Team where he was a part of Scott Russell's World Championship. He brings a wealth of experience to the Australian Championship.
After Mladin's departure, Doyle worked with Blake Young (sixth in the 2010 AMA Superbike Championship, second in both 2011 in 2012) and more recently with Martin Cardenas (third in 2013).
Tommy Aquino Killed in Riding Incident
Feb 2nd - Tommy Aquino, the former factory Yamaha USA rider who most recently raced in the British Superstock Series, was killed and a second man seriously injured Sunday in a crash at a Piru, California, motocross track aeound mid-day. Initial reports called it a head-on collision between two motorcyclists at the track in the 4300 block of Center Street.
One rider was taken to a hospital by helicopter. Aquino was pronounced dead at the scene, according to reports.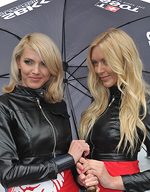 Meet 2013 Calendar Kitten
Jitunka & Petra!

MV Agusta F3 800cc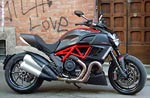 The Devil Made Us Do It!
Testing the Ducati Diavel in Italy
Sudco High Performance & OEM Replacement Parts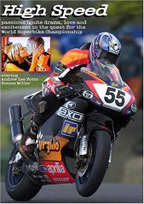 High Speed - the Movie
The best motorcycle racing movie ever made! Filmed on location at the World Superbike races , this an exciting romantic drama staring beautiful British actress Sienna Miller.
---
THROUGH THE ALPINE WONDERLAND OF AUSTRIA AND SOUTHERN GERMANY – THE ALPS AND LAKES MOTORCYCLE TOUR!
The Alps and Lakes motorcycle tour takes you through a beautiful part of European motorcycle paradise; the Alps. The contrast between the beautiful lakes in southern Germany and Austria and the towering mountains that reach up to more than 10,000 ft is nothing less than breathtaking.
This area is the famous background for the movie "Sound of Music". This vacation offers a little bit of everything: beautiful and relaxing rides through the valleys; some mountain roads and passes; and great vistas and sights, including King Ludwig's castle, Herrenchiemsee, and the historic city of Salzburg. The tour consists of five riding days, one of them is a rest day – which means that you stay two nights at the same hotel.

This is a great opportunity to explore a little bit more, ride around the countryside, walk through town, meet the locals and sample some of the local food. The tour will take you through Germany and Austria, and on the rest day you can even add Italy to your list if you are so inclined.
Find Out More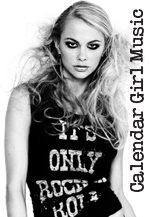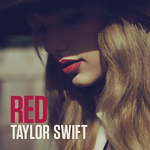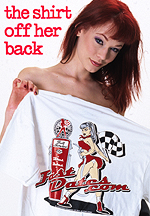 Order the Official
FastDates.com &
LA Calendar Bike Show
T-Shirts!