Danny Elsick(69) lead the Dayona 200 Miler right from the start.


2014 AMA Pro Roadracing Championship
Danny Eslick Wins 73rd DAYTONA 200 For Triumph
Yamaha's Josh Hayes and Cameron Beaubier win in Superbike
DAYTONA BEACH, Fla. (March 15, 2014) - Danny Eslick's return to the AMA Pro GoPro Daytona SportBike class couldn't have been more spectacular. The native of Broken Arrow, OK, and a two-time series champ won pole and then outlasted the competition to take the 73rd Daytona 200. Eslick, aboard a Riders Discount Racing Triumph, won Triumph's first Daytona 200 since 1967 by 10.975 seconds.
"That was a lot of fun. That first stint was pretty incredible. We were knockdown, drag-out like it was a sprint race. Even after the pit stop, me and Dane (Westby) and (Jason) DiSalvo hooked up and that was a lot of fun. The last stint seemed like forever, but that was literally like the shortest 200 miles of my life."
Eslick's ride survived a serious challenge along the way, but "Slick" had cleared away by the end. One of the most spectacular riders in the field avoided the pitfalls of 200 miles at Daytona International Speedway. The last few laps were classic Danny histrionics like waving to the crowd, spurring his bike like a horse, and riding wheelies, even while he expanded his lead. Then Eslick topped it off with the longest victory lap ever, one that saw him stop to celebrate with fans in the infield.
"Hats off to the crew. (Crew chief) Richard Stanboli is the guy I worked with like ten years ago in my first year in the AMA. So in a big, roundabout way, this is payback for that first year," said Eslick. "It's awesome. I've gotten the pole before and, my very first 200, I got fourth. So there's been a lot of hard work and a lot of years passed by to get this victory. It really means a lot. There's been a lot going on at home, losing people close to me. This one is for Tommy Aquino and some good friends from home. So it means a lot.
For Triumph, the British brand capitalized on their last chance to win Daytona for the immediate future with the Daytona 675. Next year, the class returns to the parlance of the SuperBike class. "It's been what? Since 1971 since they were on pole and (Gary) Nixon was the last one to win it," said Eslick. "That's pretty cool right there."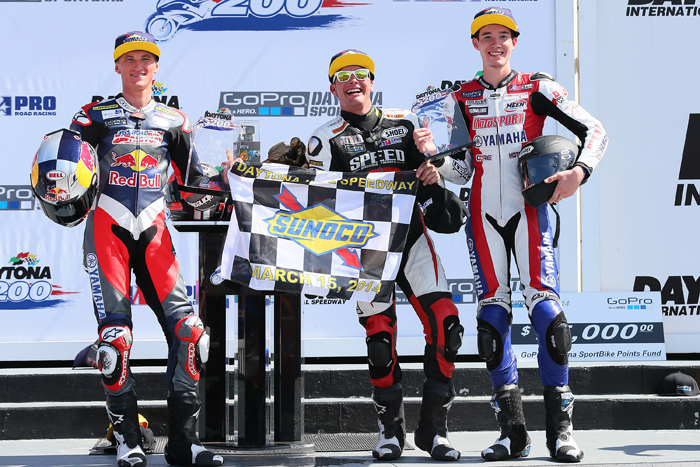 Happy faces on the Victory Stand with Jake Gagne, Danny Eslick and Jake Lewis
RoadRace Factory/Red Bull's Jake Gagne took second, earning his best Daytona result in the process. "To start off on the podium, especially at the Daytona 200... I'm stoked for the whole RoadRace Factory/Red Bull crew. These guys worked so hard in the offseason and to pay them back with a podium is great," said Gagne. "It was a pretty big pack like we expected, and I just wanted to stay there. I figured once we got to the first pit stop, it would separate a little bit. After the first pit stop, it was like five or six guys. I was definitely struggling in the infield, and it was everything I had all the time just to hang onto the back of these guys. Luckily, the boys built me a fast bike because I could pull with these guys on the banking."
Jake Lewis was third for Motosport.com Meen Yamaha. "There's nothing to be disappointed about, being in victory circle after 200 miles, 57 laps," Lewis said. "That was a really long race. I would have liked to have been holding up that big trophy, but Danny was riding great all weekend. I got off to a really great start. The whole pack was at the front at the beginning of the race, but I was just having a few issues, and I lost the draft."
The first stint was the classic Daytona drafting festival, with ten riders breaking away. Garrett Gerloff (Yamaha Extended Service/Monster Energy/Graves/Yamaha) led immediately after the first stop but soon crashed.
Four riders broke away, with Eslick, Yamalube/Westby Racing's Dane Westby, Castrol/Triumph/SportBike Track Time's Jason DiSalvo and Gagne battling the entire stint. Just before the second fuel stops on the 38th lap, Westby lost control in the first turn. He was unable to ride it out and he crashed. DiSalvo went wide trying to avoid Westby and fell, too. In an instant, two of the contenders were out. Gagne had closed to within two seconds with 10 to go, but Eslick got the message and kicked up the pace to run away. The gap went back to six seconds.
Latus Motors Racing's Bobby Fong earned fourth, 48.659 seconds behind Eslick. Gerloff rebounded from his crash to take fifth. Kyle Wyman finished on the lead lap on his Kyle Wyman Racing Yamaha. British rider Luke Stapleford finished seventh for Profile Racing, ahead of GEICO Motorcycle Racing's Jake Zemke.
Daytona 200 Supersport Complete Results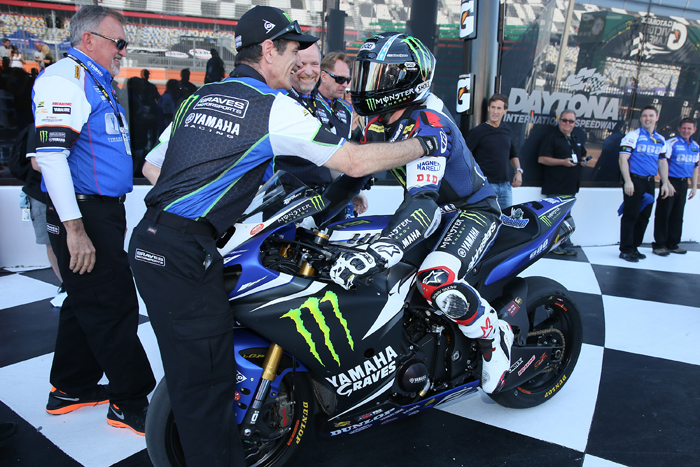 Josh pulls into Victory Lane after Fridays close fought Superbike One win.

Hayes And Yamaha Win Daytona Suberbike, Race One
DAYTONA BEACH, FL, Friday March 14th 2014 - Three-time champ Josh Hayes reminded the world that he's still the man to beat in AMA Pro SuperBike -- and he won't be beaten easily -- with a stunning victory in Friday afternoon's season opener at Daytona International Speedway. The Monster Energy Graves Yamaha legend came into the weekend anxious to make up for last year's disappointment, both at Daytona and in his subsequent title defeat. However motivated, he looked very much under threat of having his thunder stolen once again.
Hayes' rookie teammate, Cameron Beaubier, shocked the paddock by topping the very first SuperBike qualifying session of his career on Thursday. And then this morning another rival, Roger Hayden, whose challenge has been bolstered by his move to the powerful Yoshimura Suzuki Factory Racing team, stepped forward to claim the second SuperBike pole position of his career.
Despite his opponents' pre-race success, Hayes attempted to leave them in his wake from the start. The Mississippian slotted into first from his starting spot on the outside of Row 1 and proceeded to rip open almost two seconds worth of padding in the race's first two laps. But Beaubier, Hayden, and second Yosh title hopeful, Martin Cardenas quickly regrouped and started chipping away at Hayes' early advantage.
Cardenas' chances for a second straight Daytona SuperBike win evaporated on lap 4. The Colombian lost the front and crashed in the infield just as the trio was making solid progress in their combined effort to run the leader back down. That mishap, along with Beaubier's and Hayden's successful counterpunches, transformed the race into a three-rider scrap for the lead on lap 5.
The rookie then tested his highly decorated teammate on multiple occasions while Hayden settled in for a more patient ride, content to sit close behind in third.
Josh Hayes (2) was chased hard by team mate Beaubier (4), Yoshimua Suzuki's Hayden (95) and Cardenas (36).

On lap 6, Beaubier made his first rookie mistake -- running wide entering Turn 1 after getting a full head of steam in Hayes' draft and nearly blasting by into the lead. While it seemed likely that Hayes and Hayden would then decide the race between themselves, Beaubier put his head back down and erased another near-two-second margin in just three laps time to once again fight his way into the mix. The 21-year-old even managed to sneak the nose of his YZF-R1 into first on a few occasions, but the cagey Hayes always found a way to put his wheel over the stripe with the lead.
With less than two laps remaining, Beaubier repeated his earlier error, again running wide as they came off the banking. This time, he left himself too few laps to work back into contention for the win and was forced to accept a third-place result in his premier-class debut. Despite a couple of missteps that may have cost him victory, Beaubier demonstrated his immense potential by setting the race's fast lap -- a 1:37.425 that was nearly eight tenths better than Hayes' fastest.
This all seemed to unfold in Hayden's favor, positioning him perfectly for a final-lap strike. The Suzuki pilot powered out of Hayes' slipstream and moved up alongside him in the run to the checkered flag. But Hayes wisely forced Hayden to commit to an outside line, and in the end, the triple champ held on for the win by a scant 0.025-second margin.
While they both proved themselves worthy challengers, rather than allow Beaubier to score his first or Hayden his second, Hayes came through for his 42nd career AMA Pro SuperBike win. "I couldn't be happier," Hayes said after redeeming last year's Daytona double DNF. "It was a great day, and it was a really fun race. There was a lot of nervous pressure out there. It was '+0' on the board the whole time... Well, I actually had a gap for a little bit but they closed it down. I was like, 'all right, stay settled down, and just ride smart.' It was fun racing but hard on the nerves, hard on the old ticker. I still have a few tricks up my sleeve; let's see if I can pull out a few more tomorrow."
Speaking of his final-lap strategy, Hayes explained, "The last lap, I could tell Cam had run wide, and I knew Rog was right there. I could hear his bike. My biggest thing was I knew I had to hit the apex of every corner. I couldn't run wide and just give him an opportunity.... On the banking I brought it down pretty tight. I was hoping that if he tried, he'd have to go the long way and go up on the high part of the banking. I figured that was my only chance because if I let him get underneath me, I'd be dead meat."

Runner-up Hayden said, "It was a pretty good race. It took me a little while to get going the first few laps and Josh got a nice gap. When Cameron came by me, I just sat in behind him instead of trying to battle back and forth and slow us down. I was hoping he could pull us back to Josh, and he did. I was just sitting there at the end. I didn't really know where I could get by, but I got a drive coming out of the chicane on the last lap. I almost got Josh there at the end, but I just came up a little short."
Reigning AMA Pro GoPro Daytona SportBike champion Beaubier said of his head-turning debut, "I definitely feel good about that ride. I made a few mistakes -- rookie mistakes. I was all excited that I was up at the front, battling with those guys -- they were riding really good. I made a mistake and burned up my tire trying to catch back up after I blew the first corner. But I'm really happy."

Meanwhile, Cardenas remounted his fallen GSX-R and charged back up through the field, finally working his way to 12th in the end. That determined ride helped to somewhat lessen the damage his spill had to his championship aspirations.
Third Yoshimura entry Chris Clark won out in a race-long battle for fourth he waged with ADR Motorsports/Sic/Motul Fly Racing's David Anthony (fifth) and KTM/HMC Racing's Chris Fillmore (sixth). Behind them, Cusanelli Motorsport's Diego Pierluigi of Argentina got the best of a five-man dogfight for seventh. He was followed closely by TOBC Suzuki's Taylor Knapp, Team AMSOIL Hero EBR's Cory West, DMS Racing's Stefano Mesa, and Proto-Tech Spain Yamaha's Bernat Martinez.
Daytona Superbike Race One Results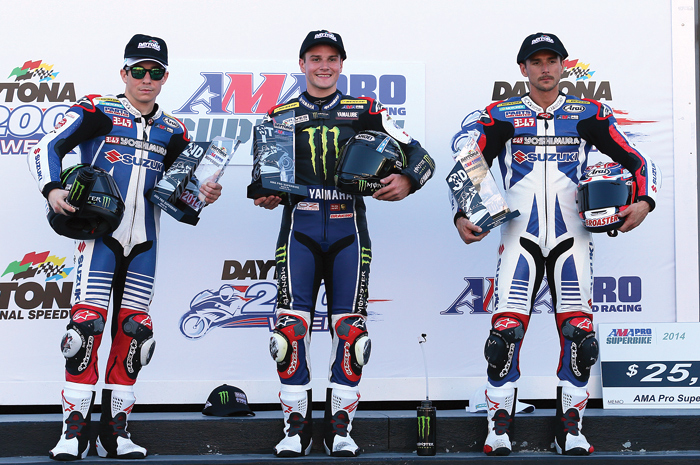 Saturday Superbike Race 2
DAYTONA BEACH, FL, Saturday March 15th 2014 - On Saturday at Daytona International Speedway, Monster Energy/Graves/Yamaha's Cameron Beaubier not only joined that exclusive company, he did so in his debut weekend as a premier-class contender. And 'contender' may just be the key word, as the '13 Daytona SportBike champ has gained an early advantage in this year's SuperBike title fight on the strength of today's win and yesterday's podium.
Beaubier successfully applied the lessons learned during Friday's third-place ride and orchestrated his victory with impressive tactical acumen. Caught up in a three-way dogfight to the checkered flag, the 21-year-old perfectly set up the contest's decisive strike. He took full advantage of his Yamaha YZF-R1's superior top-end hit and overhauled Yoshimura Suzuki Factory Racing teammates Roger Hayden and Martin Cardenas on the race's final lap to win by a narrow margin.
The Californian stormed to the checkered flag 0.090 seconds ahead of Hayden, who repeated Friday's runner-up result, while second Yosh pilot Martin Cardenas was just another 0.044 seconds adrift in third.
Beaubier's stunning performance was in stark contrast to the demoralizing result of his decorated Yamaha teammate, three-time series king Josh Hayes. The Mississippian appeared to have put last year's disastrous Daytona opener behind him with his Friday win. However, last year's poor luck returned today, as Hayes was forced to retire with another mechanical issue while fighting for the lead, sitting up as the riders took the stripe to open lap 9 of 15. He was officially credited with 21st and took no points on the day.
Hayes once again finds himself in an early hole in the championship fight. While not nearly as deep as last year's post-Daytona deficit, this season he faces the added difficulty of a shorter race season and the absence of the bonus points for pole position and laps led he so frequently used to pad his tally in year's past.
After claiming his breakthrough victory, Beaubier said, "This means everything. I've worked really hard to get to where I am. I can't thank Monster Energy/Graves/Yamaha enough for giving me this opportunity on the R1.
"It was a little bit smoother of a race than yesterday -- I didn't go off the track or anything, which I was happy about. I was a little more consistent. We made a little bit of a spring change -- we went stiffer on the rear shock, which was better when the tire was fresh but when it went off I was sliding pretty good. I couldn't drive off the corners quite as well as everyone else. But I'm really lucky my bike had some steam on these guys -- they were riding really well. Now I'm looking forward to going to some road courses."
Hayden sits just a single point out of first with his pair of second-place runs. His opener marks an excellent start to the year for the Kentuckian, who has traditionally started slow and worked up to speed as the year has taken shape. Hayden said, "It's a little disappointing to come so close to winning both races but coming in second. But it's a good start to the year and that was a fun race, battling at the end. Everybody was kind of swapping around.
"It's a good start for me -- I usually start the season really slow and then by the third or fourth race I get going. So I'm glad to start strong. I can't thank the whole Yoshimura team enough for this opportunity they gave me. I didn't know I had a job this year until Christmas Eve so to get two seconds at Daytona... I can't complain."
Cardenas successfully rebounded from yesterday's crash with a close third. The Colombian was in contention throughout the affair but just missed out in the final shuffle at the stripe. "Today was much better than yesterday," Cardenas said. "Yesterday I could not ride the bike as I wanted to and had a little crash. But today I bounced back. I was hoping for maybe a little better -- first or second -- but it wasn't possible. I didn't make the best of the last part of the race so third is good enough for today."
The tussle for fourth was a virtual repeat from Friday with Yoshimura Suzuki Factory Racing's Chris Clark, ADR Motorsports/Sic/Motul Fly Racing's David Anthony and KTM/HMC Racing's Chris Fillmore running in tight formation. And, again, it was Clark who came out on top -- this time handing Yosh a 2-3-4 result -- while Anthony and Fillmore matched yesterday's respective fifth and sixth.
That trend continued down the order as Cusanelli Motorsports Argentina's Diego Pierluigi, TOBC Suzuki's Taylor Knapp, and Team AMSOIL Hero EBR's Cory West replicated their Friday seventh, eighth, and ninth. In fact, the only change in Saturday's top-ten order outside of the podium placings was the tenth-position run of GEICO Motorcycle Road Racing Honda's Chris Ulrich.
Following the completion of this year's opener, young Beaubier leads the way with 51 points. Hayden is second at 50, followed by Clark (36) and Anthony (32). That leaves Hayes and Cardenas even with Fillmore at 30 and with some work ahead of them.
Daytona Superbike Race Two Results
AMA Pro Roadracing from Daytona BIke Week on the Web with DMG TV!
You can watch all of this week's AMA National Roadraces and Flat Track from Daytona, as well as
IMSA Sports Car from Sebring both live and recorded at - http://www.FansChoice.tv
---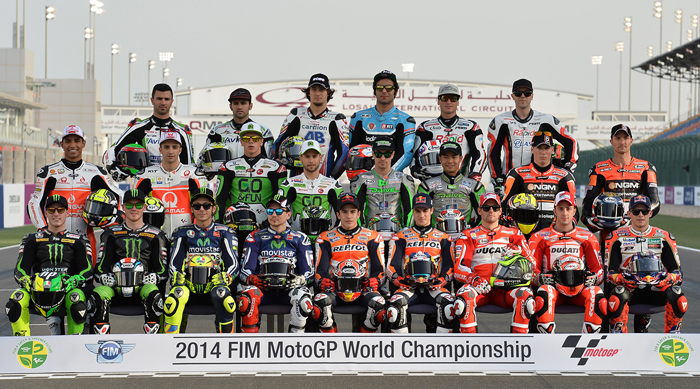 The MotoGP Class of 2014 Assembles at Qatar for the season Kick Off. Click to GO BIG
2014 MotoGP World Championship
Aleix Espargaro sets the pace as MotoGP™ action commences
Aleix Espargaro (NGM Forward Racing) set the pace in the opening FP1 session of the year for the premier class in Qatar, with Alvaro Baustista (GO&FUN Honda Gresini) and Bradley Smith (Monster Yamaha Tech3) second and third respectively
Qatar, Thursday March 20th 2015 - In the first Grand Prix practice session of the new 'Open' class era it was Espargaro in P1 with his Open entry Forward Yamaha with a 1'55.201 best lap, with Bautista 0.466s behind him. Espargaro's pace was over 0.3s slower than he went in testing here two weeks ago. The day was not without incident for him as he received a fine for speeding in the pit lane.

At the start of his second season in MotoGP Smith was third by a 0.6s margin, with Andrea Iannone (Pramac Racing) and rookie Pol Espargaro (Monster Yamaha Tech3) also in top five as the riders who tested in Qatar occupying the top end of the timesheet. The younger Espargaro brother appears to be riding smoothly despite his collarbone injury sustained ten days ago at this track.
Dani Pedrosa (Repsol Honda Team) and Valentino Rossi (Movistar Yamaha MotoGP) were the quickest Factory riders in sixth and seventh, whilst the top ten was completed by Colin Edwards (NGM Forward Racing), Jorge Lorenzo (Movistar Yamaha MotoGP) and Nicky Hayden (Drive M7 Aspar).
World Champion Marc Marquez (Repsol Honda Team) was 11th as he tested his fitness after breaking his right leg in preseason, whilst Yonny Hernandez (Energy T.I. Pramac Racing) finished 15th and went for a scan after walking away from a turn 16 crash which caused a brief red flag due to track debris.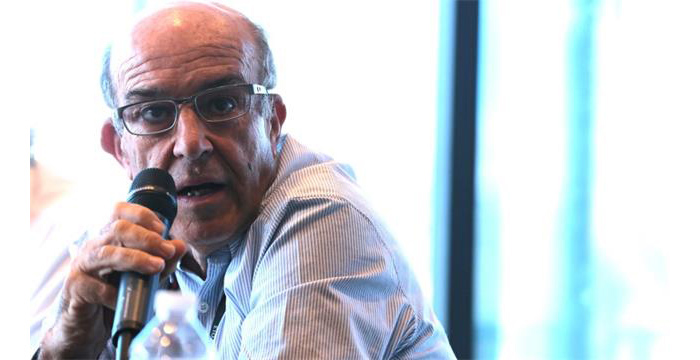 Now a 3rd Category in the premier MotoGP Class! How confusing is this?
3/6/2014 - In an interview with Dorna boss Carmelo Ezpeleta on the website motor.as.com, a third class within the class will become reality on March 11 when he gets it approved. That means there will be the "Factory" class, the "Open" class and the "Factory 2" class. Are you following this?
The new "Factory 2" class is Dorna's answer to the factory Ducati team declaring last week that it was going to run in the "Open" class with the privater team bikes, a class that will allow the Italian manufacturer to continue to develop its Desmosedici GP13 over the course of the season because development in that class isn't' frozen. It also allows the Ducatis and other "Open" class bikes to use more fuel, softer tires and have more engines available during the year. As long as they use the Dorna provided ECU from Magneti Marelli. Should you choose to run any software that you want, use less fuel, harder tires and have your engine development frozen over the course of the season, you are in the "Factory" class. You are Repsol Honda, MoviStar Yamaha and Monster Tech 3 Yamaha.
Here now is Dorna's answer to preventing an "Open" bike class from stumbling upon too much success: If such a bike wins a race, finishes second twice or third three times during the 2014 season (i.e., the most likely candidates for success – the Ducatis or last year's Yamaha M1s that the NGM Forward Racing team of Aleix Espargaro and Colin Edwards are riding), they will be placed in the "Factory 2" class and their fuel will be cut from 24 to 22.5 liters and their engine limits will be reduced from 12 to nine (the Factory class has limits of 20 liters and five engines).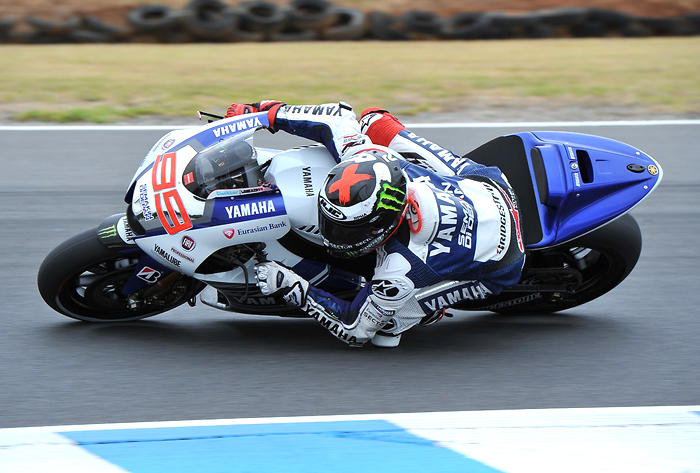 Lorenzo sets fastest time as Phillip Island MotoGP test concludes Before Qatar 2014 Season Opener
Phillip Isand, Australia, March 5th - On his penultimate lap of the Phillip Island tyre safety test, Jorge Lorenzo set the best time of the three-day visit with a late 1'29.068 best effort On his penultimate lap of the Phillip Island tyre safety test, Jorge Lorenzo set the best time of the three-day visit with a late 1'29.068 best effort, in the absence of injured World Champion Marc Marquez, recovering from a broken leg in Spain. Lorenzo dominated the Australian test by posting the top time on all three days.

Wednesday's final day saw a very brief shower and two stoppages due to crashes for Moto2™ rider Tito Rabat, but was an otherwise highly productive day for Bridgestone and Dunlop. Although this test was about narrowing down tyre options for the Grand Prix here in October and less significant than other tests for lap times or bike development, Lorenzo will nonetheless be pleased to have gone consistently faster than his rivals – especially after some tyre frustrations at last week's Sepang workout. Lorenzo also carried out a strong race simulation on the final day, posting a succession of laps in the low to mid 1'30 range. Meanwhile, his fastest time of the test came on last year's race tyre.

Second on the timesheet overall and on the final day, Dani Pedrosa's best time of the week was a 1'29.381 whilst his best Wednesday time came in at 1'29.458s. Like his fellow riders at this track, he now heads home to recover before Round 1 in Qatar, having tested for six of the last eight days in total.

Third fastest this week was Ducati Team's Andrea Dovizioso courtesy of his Tuesday best time – 1'29.387. He wrapped up early on Wednesday due to ongoing sickness, lapping just 23 times and finishing fifth on the day.

Fourth best overall and third quickest today was Valentino Rossi, ending the test half a second down on his Yamaha team-mate Lorenzo, but feeling more competitive than he was at this stage last year. Rossi tested a new fairing like Lorenzo had yesterday and the Italian stopped short of a full race simulation but was quick on a 13-lap run.

Also curtailing a race simulation was Cal Crutchlow who had a front-end issue after 18 laps. The Englishman was fifth best this week but fourth on Wednesday and will be pleased to now be posting similar lap times on the 'Open' Ducati to his colleague Dovizioso.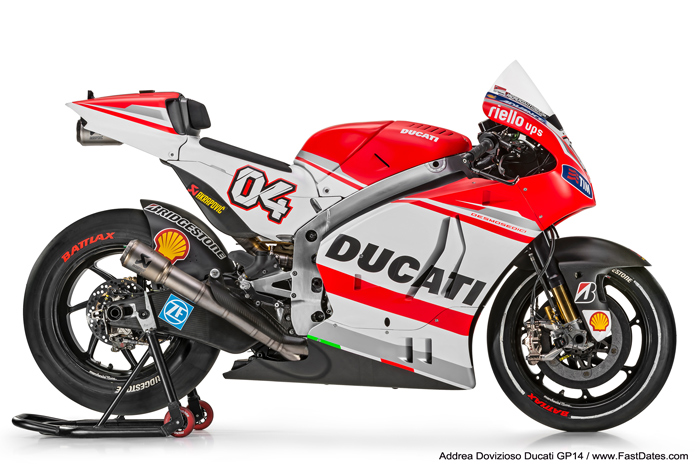 The new Ducati GP14 is finally back on pace this season. Click to GO BIG.
---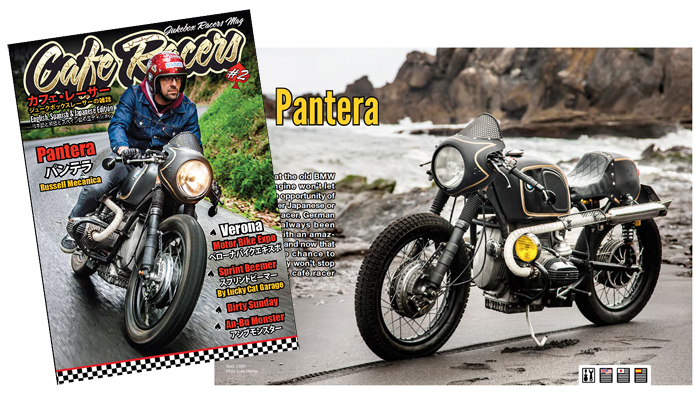 Click to Download the Digial Magazines for Free
New Cafe Racers Magazine Digital Issue #2 Now Available
Our good buddy Daniel Gil-Delgardo is the editor of the Spanish motorcycle publications Cafe Racers and Xtreame Bikes. In past years they've featured coverage of our annual LA Calendar Motorcycle Show. Besides being beautiful looking glossy magazines featuring great looking European custom cafe bikes and sportbikes, the new versions of the magzines are now availble digitiall online for free, and they feature English language versions. The 2nd Issue of Cafe Racers Digital is now available on their website to download to your computer in an easy to read PDF format, together with Issue Number One. www.CafeRacersMag.es
---
Victory is sweet! Eurene Laverty took the the opening race win for his new team Suzuki, beating his old Aprilia team who let him go at the end of last season to replace him with Marco Melandri (left) who finished 2nd, with Guintoli (right) in 3rd

2014 Eni SBK World Superbike Championship, Phillip Island Round 1

2014 SBK World Superbike Championship
Phillip Island World Superbike Season Opener

Phillip Island Australia, Feb 14th, 2014 - The eni FIM Superbike World Championship is set for another exciting season of racing that will officially kick-start on February 23rd at the Phillip Island Grand Prix Circuit, Australia, following a two-day official test scheduled on 17-18 of the same month. The Victorian Circuit, a riders' favourite, is also the most visited in the history of WSBK, as the 2014 edition will be the 24th held on the Island. Complete Race Coverage Here
---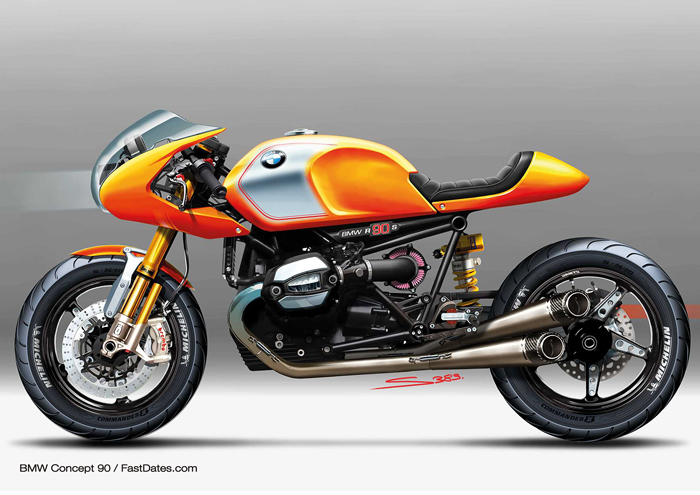 The Design Concept on paper...
BMW Concept 90
90 years of BMW Motorrad, 90 years of two-wheeled history – hardly another motorcycle manufacturer can boast such a longstanding and successful heritage as BMW. The BMW R 90 S likewise has cause to celebrate: the BMW Motorrad design icon turns 40 this year. As a tribute to both these anniversaries, the BMW Group is presenting a very special model at the Concorso d'Eleganza Villa d'Este 2013: the BMW Concept Ninety. In partnership with the custom bike company Roland Sands Design, the BMW Motorrad design team has come up with an exclusive homage to the BMW R 90 S. Former motorcycle racer Roland Sands and his team are among the most in-demand partners in the custom bike scene. Their design standards and the technical finesse with which they implement their high-class custom and performance parts endow the BMW Concept Ninety with an exclusive and self-assured presence. This cooperative venture elevates both Roland Sands Design and BMW Motorrad Design to a new level.
   Continued Here
---
---
2014 LA Calendar Motorcyc;e Show Moves to the Malibu Golf Cours on July 20th
The 2014 LA Calendar Motorcycle Show continues its now 23rd year tradition as the premier outdoor streetbike event in America with the Calendar Bike Building Championship & Concours d' Elegance, top Celebrity Builders, selected Vendors and Exhibitors, and the Calendar Girl Music Show. The Show always kicks off the world premier of next year's new 2015 FastDates.com Motorcycle PinUp Calendars featuring the world's top road race and custom motorcycles with the beautiful Calendar Kittens featured in the Calendars in attendance at the Show.
---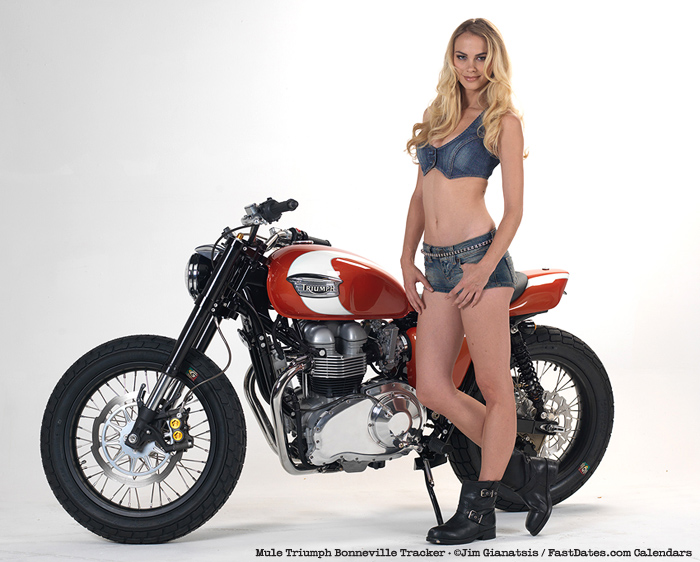 Mule Motorcycles Triumph Bonneville Tracker now in the Calendar Bike Garage!
Check out this awesome Triumph Bonneville Streetracker built by one of our favorite Calendar Bike Builders, Richard Pollock / Mule Motorcycles, now featured in the FastDates.com Calendar Bike Garage with complete details and large screen saver size pictures. We might just even have included this picture of beautiful Sara with the bike.... Go to Calendar Bike Garage
Mule Motorcycles "Web Surfer 2" now in the Calendar Bike Garage!
Check out this awesome new Buell powered Streetracker built by one of our favorite Calendar Bike Builders, Richard Pollock / Mule Motorcycles, which is now featured in the FastDates.com Calendar Bike Gatage with complete details and large screen saver size pictures. You'll even find this Calendar picture of beautiful Sara with the bike.... Go to Calendar Bike Garage
---
| | |
| --- | --- |
| Click for more about The Pretty Reckless | Click to Order from Amazon.com |
The Pretty Reckless is Going to Hell
Our favorite rock band The Pretty Reckless with lead singer and cute teen actress turned bad girl Taylor Momsen is
Going to Hell in their new ablum being released in March 2014 , and we're happy to take the ride with her.

"Rock & roll needs to make a resurgence," insists Taylor Momsen, speaking to her belief that the genre has slipped from the mainstream. "It needs to come back in a big way and take over again." The 20-year-old singer, whose band the Pretty Reckless broke out in 2010 with their alt-rock debut Light Me Up, says she's fully prepared to hold up her end of the bargain. "We're really trying to come to something unique and different," she says of Going to Hell, the band's forthcoming second album, due out in early 2014 on Razor and Tie.
---
NEW! FAST 2014 Digital Calendar Magazine Yearbook
The Bikes, the Builders, the Riders, the Kittens,the Calendar Bike Show, the World Superbike races all the 2014 Calendar Pictures, and Special Features... For the first time every we take you around the world in 120 exclusive pages for the making of the 2014 FastDates.com Calendars! Now in Members Corner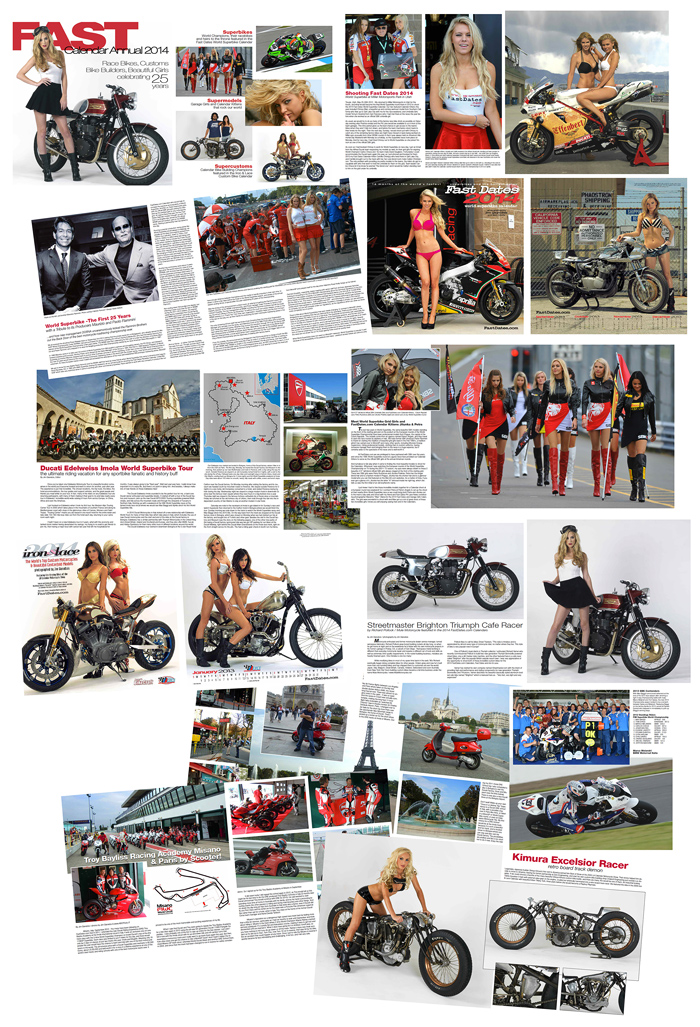 Click Above for a full size screensaver of our Gianatsis Design offices Computer Monitor as we select pictures from this year's World Superbike photo shoots and begin production of the next Fast dates World Superbike Calendar!
Shooting the next FastDates.com Calendar at Laguna Seca Wold Superbike!
Go behing te scenes with photographer Jim Gianatsis and senen (!) beautiful FastDates.com Calendar Kittens - the offical SBK World Superbike Umbrella Girls, as we shoot the next edition of the Fast Dates World Superbike Calendar at Mazda Raceway Laguna Seca this past September 26-28th 2013. The Complete Story in FAST DATES NEWS.
---
There's More! Go to Pit Lane News Previous Week

Also Visit: Fast Dates Calendar News • Iron & Lace Calendar News
Calendar Girl News • Meet the Models • Paddock Garage
Get FastDates.com T-Shirts, Mugs & Photographs from Our Store


MEMBERS CORNER! Calendar Kittens, Paddock Garage, Iron & Lace Garage


Amazon.com Motorcycle Products & Apparel Store



MotorcycleSuperstore.com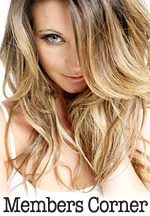 Hot Bikes, Sexy Kittens
Your Exclusive Grid Pass
also includes....
---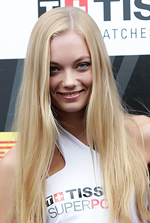 Meet the offical SBK
World Superbike Girls!
Order the New
2013 / 2014 Calendars!
with the FastDates.com Calendar Kittens - the official SBK Umbrella Girls!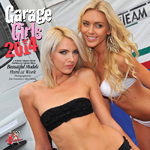 Click for even more
2014 Calendars!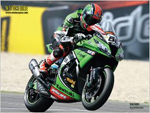 2014 Superbike / MotoGP
Action Calendar!
---
The Quail Motorcycle Cathering, Carmel, CA
May 17th 2014
A celebration of vintage and modern motorcycles, great company and new adventures, The Quail Motorcycle Gathering, presented by TUDOR watches, is a family-friendly event that has something for everyone -- including live bands airing on KRML Radio and a signature beverage pavilion, all set on the immaculate green grasses of Quail Lodge & Golf Club. Entry includes a mouthwatering barbecue lunch, parking and a gear valet service for those riding a motorcycle to the event.
Be one of the first 100 guests to purchase a General Admission Ticket to receive a complimentary copy of the Why We Ride DVD* ($25 retail value)! This offer is valid per application, not per ticket and is on a first come, first serve basis. Click here to purchase tickets today!
Additional Information:
QuailLodgeEvents.com
 
The Quail Motorcycle Gathering
Date: Saturday, May 17, 2014
Time: 10:00am - 3:30pm
Entry: $75 Adult | $15 Children (12 and under)
FIM Superbike World Championship
New homologation procedure
Feb 21st, 2014 - The FIM is pleased to announce that a new homologation procedure has been approved by a majority within the Superbike Commission.

It is a common intention to bring the homologation requirements in line with the current situation of the motorcycle industry and markets worldwide.
The major impact of the new regulation is related to the total required number of units to be produced:
• The minimum number of units to start the homologation procedure will be 125.
•  At the end of the first year of participation, manufacturers will have to reach 250 units.
• At the end of the second year of participation, manufacturers will have to reach 1000 units.
The Superbike Commission will follow closely the production plan of each manufacturer in order to control the minimum number of units produced as above and guarantee the fairness of competition.

The Superbike Commission are still considering further improvements to the new rules and discussions will be held in Phillip Island, Australia, during the first Round of the WSBK Championship (21-23 February).

A full description will be included inside the WSBK technical regulations 2014 that will be updated on the FIM website in the following days.
AMA Superbikes
to Premier at the
Daytona 200 Miler in 2015
DAYTONA BEACH, Fla. Feb 10, 2014 - AMA Pro Racing announced today that the premier AMA Pro SuperBike class will return to the DAYTONA 200 in 2015. The 2015 edition of AMA Pro Road Racing's kickoff event will be a 69-lap race contested on Daytona International Speedway's 2.91-mile short course.
 
"Getting the SuperBikes back in the DAYTONA 200 has been a fan request for years and we're thrilled to be making this announcement," said Michael Gentry, Chief Operating Officer of AMA Pro Racing. "The DAYTONA 200 is America's premier motorcycle race, and our goal is to once again feature the biggest names in motorcycle road racing in the event."
 
The DAYTONA 200 is America's longest-running endurance motorcycle race, tracing its history to 1937 when the inaugural race was run on the sands of Daytona Beach. In 1961, the event became synonymous with Daytona International Speedway and has since seen many great names in motorcycling history win the storied event. Run at the culmination of Daytona Bike Week on Saturday afternoon, the 200-mile race is the only endurance race on the AMA Pro Road Racing schedule, and therefore provides a number of technical challenges.
 
The AMA Pro SuperBike class competed in the DAYTONA 200 from 1985 until 2004. Since 2005, the smaller-displacement motorcycles of Formula Xtreme and GoPro Daytona SportBike have campaigned the prestigious event. With the 2015 return of the AMA Pro SuperBikes for the 74th running of the DAYTONA 200, the top teams and riders will again headline the historic event.
 
"The DAYTONA 200 boasts a long and prestigious history since it first ran on the sands of Daytona Beach over seven decades ago, crowning some of the true legends of motorcycle racing in that time," said Daytona International Speedway President Joie Chitwood.  "Our fans have been patiently waiting for the premier class to return to the weekend's headline event.  We are thankful to AMA Pro Racing, as well as Dunlop and the OEM's for working together to help make this move a reality for 2015."
 
The adjustments to the AMA Pro SuperBike rules package, planned as part of the recently-announced AMA Pro Road Racing class restructuring, are a key component to getting the SuperBikes back in the DAYTONA 200 for the 2015 running. Another important element is the commitment of AMA Pro Road Racing's spec tire partner Dunlop to the continual development of tires which are specifically suited to the special demands of Daytona International Speedway.
 
"Dunlop is excited about the prospect of having SuperBikes back in the DAYTONA 200," said Mike Buckley, Vice President of Dunlop. "Everyone on the Dunlop design and service team are enthusiasts first and foremost so the entire team is looking forward to supporting this endeavor."
 
The 2014 AMA Pro Road Racing season will kick off once again at Daytona International Speedway. The event is scheduled for March 13 - 15, 2014 and will have the same three-day format featured in recent years, highlighted by the 73rd running of the DAYTONA 200 on Saturday afternoon.  For tickets and information, please visit DaytonaInternlSpeedway.com
 
Keith McCarty, Yamaha Motor Corporation, U.S.A., Motorsports Racing Division Manager: "The DAYTONA 200 is an iconic event, and it's only fitting that SuperBikes--AMA Pro Road Racing's premier class--should be the bikes that compete in the 200. Over the years, Yamaha riders have won the prestigious DAYTONA 200 a total of 22 times, on everything from our two-stroke production racers and Formula 1 GP bikes, to our four-stroke middleweight machines like the YZF-R6 and SuperBikes like the FZ750, OW01, and YZF750R. As the 'Great American Motorcycle Race' approaches its 75th consecutive year of competition, we at Yamaha are excited that SuperBikes will be returning to their rightful place in the DAYTONA 200 next year."
 
Pat Alexander, American Suzuki Motor Corporation, Sports Promotion Manager: "American Suzuki Motor Corporation is looking forward to returning to compete in the Daytona 200 on the Suzuki GSX-R1000. We see great potential in returning to the 1000cc racing platform for the DAYTONA 200 and we're looking forward to trying to make that win happen."
 
Don Sakakura, Yoshimura R&D of America, Inc., Vice President: "In years past, Yoshimura and Suzuki have been very successful racing the historic DAYTONA 200 event. We're very excited to hear the 2015 DAYTONA 200 will feature the 1000cc SuperBikes. We anticipate our Yoshimura / Suzukis will be very competitive in the 200 mile format."
 
Erik Buell, EBR, Founder: "I was very excited to hear that the DAYTONA 200 will be returning to the premier class format it had for so many years. Years ago, one of my great aspirations as a racer was to reach the highest status so I could race in this legendary event. To have the DAYTONA 200 back in the original format is both the right tribute to the past and a proper recognition of the technology of today where modern tires and sophisticated electronics can allow top riders to harness the tremendous power of the machines."
 
Josh Hayes, Three-Time AMA Pro SuperBike Champion and Rider of the No. 4 Monster Energy Graves Yamaha YZF-R1: "The DAYTONA 200 is our biggest race of the season, so the biggest and best bikes should be competing in it. And, of course, that's the SuperBikes. I'm looking forward to the 2015 DAYTONA 200, when SuperBikes will make their return. I say, 'Welcome back!'"
 
Roger Lee Hayden, Rider of the No. 95 Yoshimura Racing Suzuki GSX-R1000: "I'm really excited for the SuperBikes to be back in the DAYTONA 200. It's the biggest race of the year and it seems only fitting for the biggest class in AMA Pro to be competing in it. I grew up watching the DAYTONA 200 and it was always the SuperBike guys I looked up to that were winning it, so it's been my childhood dream to win the race. Hopefully this will also bring some international riders over like it has in the past. I can't wait and I think it's a great idea."
FIM & Dorna visit
Erik Buell Racing
The American brand met the requirements to compete in WSBK

February 12th, 2014- In the last days of January, FIM and Dorna WSBK representatives paid a visit to the EBR Motorcycles plant, located in East Troy, Wisconsin (US). The purpose of the visit was to verify the status of bikes production facing the minimum required units to obtain the homologation for competing in the upcoming WSBK Championship season.
Charles Hennekam, FIM Technical Coordinator and Motorcycle Homologation Officer together with Gregorio Lavilla, Dorna WSBK Sporting Director met Erik Buell, who founded EBR Motorcycles in 1983. During their visit, Erik Buell lead the visitors around the factory of the iconic American brand, visited the different departments and the assembly line. They also met with the responsible people of the factory to confirm that the number of produced bikes had been met as planned. Eric Buell himself also confirmed that the work in preparation by the racing team was going ahead smoothly.
Looking back over the recent history of the brand, as well as at the difficulties that the EBR motorcycle has had on its way showcasing some unique engineering technology. It has been a great achievement for EBR Motorcycles to first enter to race in the AMA Superbike series, followed now by another important step, the challenge for EBR to make the switch to the Superbike World Championship in 2014 under the banner: Team Hero EBR.
Fans around the world are now looking forward to having this important Manufacturer and their American riders to qualify and position themselves on the starting grid for the season opener in Phillip Island, Australia, which is now around the corner, scheduled for 21-23 February.
The team will make their official 2014 circuit debut in the official tests on 17th and 18th February, also at Phillip Island, where their livery will be revealed for the very first time.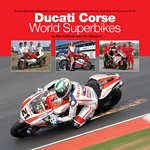 Retail $49.95 ea.
Click to Order from Amazon.com

Ducati Corse
World Superbikes
by Alan Cathcart
& Jim Gianatsis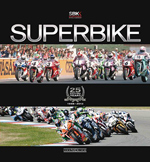 The Official SBK
World Superbikes
1987-2012
25 Year History Book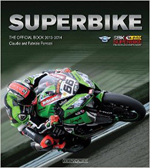 The Official SBK
2013-2014 Yearbook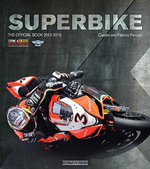 The Official SBK
2012-2013 Yearbook
These SBK Yearbooks are the Best Books Ever about World Superbike. They feature awesome color photography of the riders, bike and racing action. The feature a detailed revue of the past season in pictures and statistics, with a detailed look at the bikes and riders.

Plus a technical look data all the bikes, a preview of the upcoming season's Championship!
We buy this every year ourselves and highly recommend it!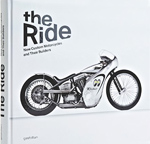 The Ride
The new generation
of sport customs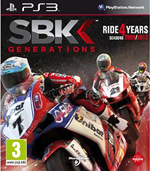 SBK World Superbike Video Game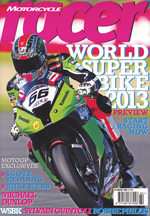 Official Print Media Partner
---
Peter Doyle Leaves Yoshimura Suzuki to Return Home to Austraila
Feb 15th - Longtime Yoshimura Suzuki road race team manager/crew chief, Peter Doyle, the architect behind Mat Mladin's seven AMA Superbike Championships – is ending his 13-year tenure with the AMA Superbike team to take on a new challenge back home in Australia as the newly appointed technical officer for the Australian Superbike Championship.
In addition to his time in AMA Superbike Championship, Doyle also spent time in the World Superbike Championship with the Muzzy Kawasaki Team where he was a part of Scott Russell's World Championship. He brings a wealth of experience to the Australian Championship.
After Mladin's departure, Doyle worked with Blake Young (sixth in the 2010 AMA Superbike Championship, second in both 2011 in 2012) and more recently with Martin Cardenas (third in 2013).
Tommy Aquino Killed in Riding Incident
Feb 2nd - Tommy Aquino, the former factory Yamaha USA rider who most recently raced in the British Superstock Series, was killed and a second man seriously injured Sunday in a crash at a Piru, California, motocross track aeound mid-day. Initial reports called it a head-on collision between two motorcyclists at the track in the 4300 block of Center Street.
One rider was taken to a hospital by helicopter. Aquino was pronounced dead at the scene, according to reports.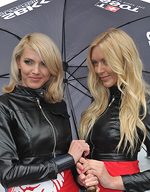 Meet 2013 Calendar Kitten
Jitunka & Petra!

MV Agusta F3 800cc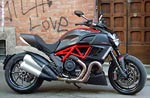 The Devil Made Us Do It!
Testing the Ducati Diavel in Italy
Sudco High Performance & OEM Replacement Parts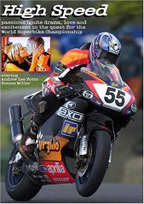 High Speed - the Movie
The best motorcycle racing movie ever made! Filmed on location at the World Superbike races , this an exciting romantic drama staring beautiful British actress Sienna Miller.
---
THROUGH THE ALPINE WONDERLAND OF AUSTRIA AND SOUTHERN GERMANY – THE ALPS AND LAKES MOTORCYCLE TOUR!
The Alps and Lakes motorcycle tour takes you through a beautiful part of European motorcycle paradise; the Alps. The contrast between the beautiful lakes in southern Germany and Austria and the towering mountains that reach up to more than 10,000 ft is nothing less than breathtaking.
This area is the famous background for the movie "Sound of Music". This vacation offers a little bit of everything: beautiful and relaxing rides through the valleys; some mountain roads and passes; and great vistas and sights, including King Ludwig's castle, Herrenchiemsee, and the historic city of Salzburg. The tour consists of five riding days, one of them is a rest day – which means that you stay two nights at the same hotel.

This is a great opportunity to explore a little bit more, ride around the countryside, walk through town, meet the locals and sample some of the local food. The tour will take you through Germany and Austria, and on the rest day you can even add Italy to your list if you are so inclined.
Find Out More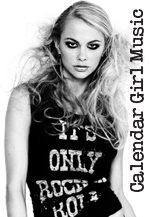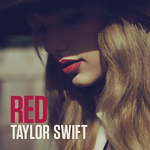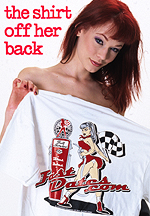 Order the Official
FastDates.com &
LA Calendar Bike Show
T-Shirts!