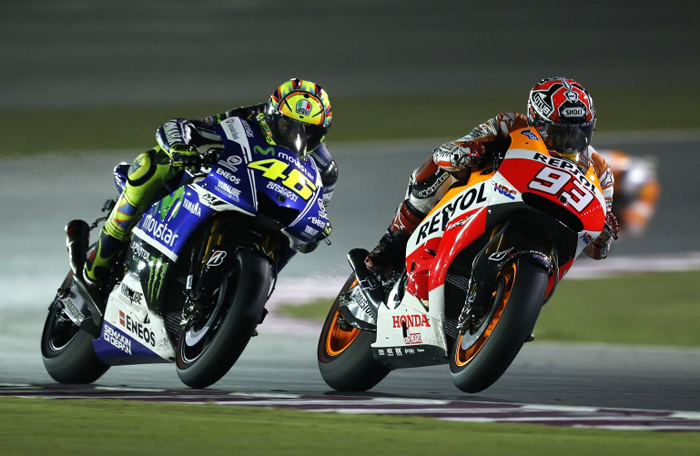 The 2014 MotoGP season couldn't have started out any more exciting than this side-by side battle for the Qatar race win between Valentino Rossi (46) and Marc Marquez (93).
2014 MotoGP World Championship
The Doctor is back! But the newly crowned Champ still rules....
Marquez and Rossi Battle It Out Under the Lights
in the MotoGP Season Opener at Qatar
Qatar, Sunday March 23rd, 2014 - Repsol Honda RC213V rider Marc Marquez opened the defence of his debut-season MotoGP World Championship in the style of a champion – returning from injury to claim a fighting victory after a fierce battle with Valentino Rossi (Yamaha) that lasted all the way to the end of the 22-lap race, held under floodlights at the Losail circuit in Qatar.
Complete 2014 MotoGP Season opener race coverge follows below.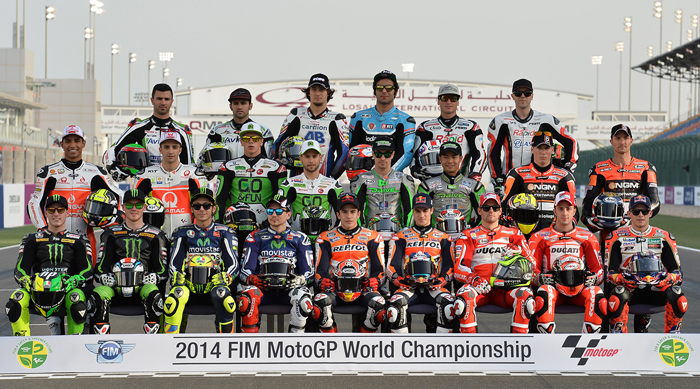 The MotoGP Class of 2014 Assembles at Qatar for the season Kick Off. Click to GO BIG
Aleix Espargaro sets the pace as MotoGP™ action commences
Aleix Espargaro (NGM Forward Racing) set the pace in the opening FP1 session of the year for the premier class in Qatar, with Alvaro Baustista (GO&FUN Honda Gresini) and Bradley Smith (Monster Yamaha Tech3) second and third respectively
Qatar, Thursday March 20th 2015 - In the first Grand Prix practice session of the new 'Open' class era it was Espargaro in P1 with his Open entry Forward Yamaha with a 1'55.201 best lap, with Bautista 0.466s behind him. Espargaro's pace was over 0.3s slower than he went in testing here two weeks ago. The day was not without incident for him as he received a fine for speeding in the pit lane.

At the start of his second season in MotoGP Smith was third by a 0.6s margin, with Andrea Iannone (Pramac Racing) and rookie Pol Espargaro (Monster Yamaha Tech3) also in top five as the riders who tested in Qatar occupying the top end of the timesheet. The younger Espargaro brother appears to be riding smoothly despite his collarbone injury sustained ten days ago at this track.
Dani Pedrosa (Repsol Honda Team) and Valentino Rossi (Movistar Yamaha MotoGP) were the quickest Factory riders in sixth and seventh, whilst the top ten was completed by Colin Edwards (NGM Forward Racing), Jorge Lorenzo (Movistar Yamaha MotoGP) and Nicky Hayden (Drive M7 Aspar).
World Champion Marc Marquez (Repsol Honda Team) was 11th as he tested his fitness after breaking his right leg in preseason, whilst Yonny Hernandez (Energy T.I. Pramac Racing) finished 15th and went for a scan after walking away from a turn 16 crash which caused a brief red flag due to track debris.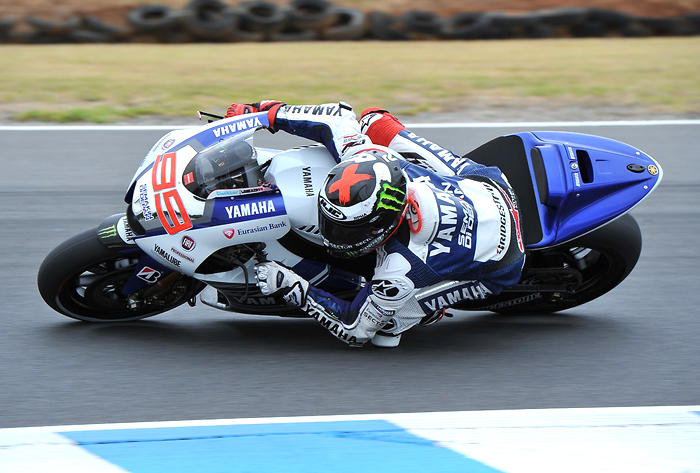 Jorge Lorenza at Phillip Island.
Lorenzo sets fastest Pre Race Time as
Phillip Island MotoGP test concludes Before Qatar 2014 Season Opener
Phillip Isand, Australia, March 5th - On his penultimate lap of the Phillip Island tyre safety test, Jorge Lorenzo set the best time of the three-day visit with a late 1'29.068 best effort On his penultimate lap of the Phillip Island tyre safety test, Jorge Lorenzo set the best time of the three-day visit with a late 1'29.068 best effort, in the absence of injured World Champion Marc Marquez, recovering from a broken leg in Spain. Lorenzo dominated the Australian test by posting the top time on all three days.

Wednesday's final day saw a very brief shower and two stoppages due to crashes for Moto2™ rider Tito Rabat, but was an otherwise highly productive day for Bridgestone and Dunlop. Although this test was about narrowing down tyre options for the Grand Prix here in October and less significant than other tests for lap times or bike development, Lorenzo will nonetheless be pleased to have gone consistently faster than his rivals – especially after some tyre frustrations at last week's Sepang workout. Lorenzo also carried out a strong race simulation on the final day, posting a succession of laps in the low to mid 1'30 range. Meanwhile, his fastest time of the test came on last year's race tyre.

Second on the timesheet overall and on the final day, Dani Pedrosa's best time of the week was a 1'29.381 whilst his best Wednesday time came in at 1'29.458s. Like his fellow riders at this track, he now heads home to recover before Round 1 in Qatar, having tested for six of the last eight days in total.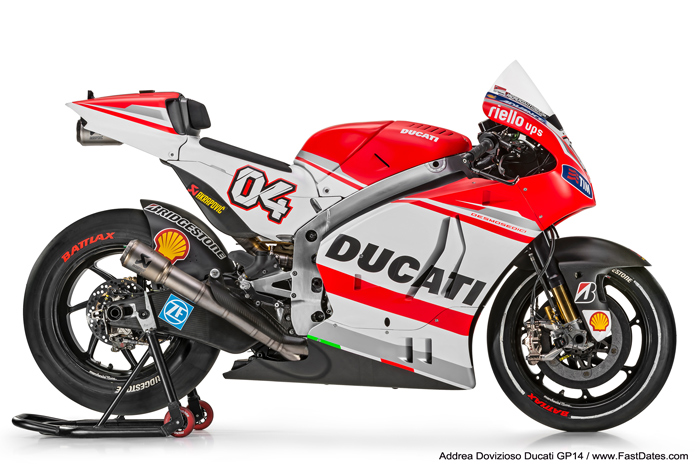 The new Ducati GP14 is finally back on pace this season. Click to GO BIG.

Third fastest this week was Ducati Team's Andrea Dovizioso courtesy of his Tuesday best time – 1'29.387. He wrapped up early on Wednesday due to ongoing sickness, lapping just 23 times and finishing fifth on the day.

Fourth best overall and third quickest today was Valentino Rossi, ending the test half a second down on his Yamaha team-mate Lorenzo, but feeling more competitive than he was at this stage last year. Rossi tested a new fairing like Lorenzo had yesterday and the Italian stopped short of a full race simulation but was quick on a 13-lap run.

Also curtailing a race simulation was Cal Crutchlow who had a front-end issue after 18 laps. The Englishman was fifth best this week but fourth on Wednesday and will be pleased to now be posting similar lap times on the 'Open' Ducati to his colleague Dovizioso.
Pole Start to the Year in Qualifying for Marquez and Honda
QUALIFYING Saturday March 22nd - Reigning World Champion Marc Marquez bounced back from pre-season injury to make the perfect start to his second season in the premier class, claiming a dramatic last-gasp pole position for tomorrow's Qatar GP under floodlights in the desert night. The 21-year-old Repsol Honda RC213V rider, who became the youngest ever MotoGP World Champion last year at his first attempt, waited until 20 seconds before the fall of the flag to start his crucial flying lap.
Marquez's race-one pole comes in a remarkable return from injury. He fractured his right fibula (shin bone) in a training crash, missed the last two of three pre-season tests, and had not ridden a motorcycle for six weeks when he got back onto his Repsol machine on Thursday for the first free practice. He has regained strength and confidence in every session, but still had some reservations about the strength of his leg over full race distance.
The former 125cc and Moto2 World Champion took six race wins in his remarkable debut season last year, breaking every "youngest-ever" record in the book.

Skittering around the brightly lit Losail circuit in Qualifying, Marquez ousted satellite GO&FUN Honda Gresini rider and fellow-Spaniard, Alvaro Bautista who will start 2nd from the maiden pole position by less than six hundredths of a second.  Bradley Smith (Yamaha) completed 3rd fastet lap to join them front row of the grid.
Ducati's Andrea Dovizioso, who was already fourth quickest following three sessions of free practice, today continued to lap strongly: the Italian rider in fact further improved in qualifying, ending up with a 1m54.644s which propelled him to 4th place on the grid, just a few hundredths away from the front row.
Second Repsol Honda RC213V rider Dani Pedrosa will start the opening round of the 2014 MotoGP season from the second row of the grid, placed sixth. Marquez's title rival last year, Jorge Lorenzo (Yamaha), qualified fifth.
Pedrosa's second-row start means he will need to use all his legendary off-the-line skills tomorrow to make sure he gets away with the leaders. Hard work and steady progress through pre-season tests and the practice and qualifying sessions for the first race have given him confidence for when the chips are down in race conditions.
Pedrosa finished third overall last year, in another season when injury and misfortune blunted his title challenge. Now in his ninth season with the factory Repsol Honda team, he is starting out in top physical and mental condition.
Bautista's last-minute loss of a first-ever pole position was not enough to erase his smile, after strong performances through all the practice session. The Spanish former 125cc World Champion has a special role on the satellite Honda RC213V, with exclusive use of Showa suspension and Nissin brakes, acting as race-development rider for the Japanese ancillaries, made by companies with strong links with Honda.
Stefan Bradl (LCR Honda RC213V) was seventh, leading the third row of the grid. The only German rider in the premier class, he is aiming to improve on his seventh championship position last year, after a freak late-season injury spoiled his momentum. Heading the third row of the grid is Stefan Bradl, who won the Moto2 race in Qatar in 2011 on his way to winning the world title.
Cal Crutchlow is in eighth place on the grid, which is his worst dry weather qualifying result since his rookie MotoGP year of 2011.
In ninth place on the grid is Aleix Espargaro, who was the first CRT rider across the line last year in Qatar in 11th place. Valentino Rossi, who starts from tenth place on the grid, finished second last year in Qatar on his return to Yamaha after two years with Ducati.
Drive M7 Aspar Honda RCV1000R rider Nicky Hayden was the fastest of the four new production-racer Hondas, built for the "Open" category for independent teams. The 2006 Honda World Champion narrowly missed out on joining the top 12 for the "senior" Qualifying 2 session, placing 13th, two places ahead of team-mate Hiroshi Aoyama.
Class rookie Scott Redding (GO&FUN Honda Gresini Honda RCV1000R) was 16th at his first attempt, less than one tenth slower than Aoyama; and Karel Abraham (Cardion AB Motoracing Honda RCV1000R) was 18th on the 23-strong grid.
Marc Marquez, Repsol Honda: pole position, 1m 54.507s - "I'm really happy: this pole position is a special one for me, because after coming back from injury it gives me a boost in confidence. In any case, we know that tomorrow is the day that counts, and it's in the race that points are decided, so we have to be very focused. It's going to be very tough for me physically, because I don't have much strength in my leg, and I have to compensate with my right arm. We are happy with how today went, and seem to have found a good set-up, with just a few details still to refine in warm-up. It will be difficult, because many riders have a pace within a tenth of one another, but we shall try to have a good race."
Alvaro Bautista, FUN&GO Honda Gresini: second, 1m 54.564s - "For me this second place feels like pole position, because I have always struggled at this circuit in the past. Instead this weekend I have always felt comfortable with the bike, closing each session in the top positions, which means we have worked very well in winter testing. Too bad to have lost pole, but in the end Marquez was able to go faster. Tomorrow I expect a very tough race, but also very interesting: there are many riders on the same pace. It will be important to start from the front row. I hope to continue enjoying myself as so far … I will try to stay in the leading group, and to get a podium finish."
Andrea Dovizioso (Ducati Team #04) – 4th (1m54.644s)- "I am very pleased with the lap time I set today, it's confirmation that we have managed to make a significant improvement, as we had already shown in the recent tests. We are quicker than last year and also closer to the others in race pace. I think that the race will be very difficult however: I'll try and get a good start from row 2 but for sure we'll have to grit our teeth for 22 laps. Unlike last year, I reckon we can fight for some good positions. I'm really disappointed about missing out on the front row by just so little, because I made a mistake at Turn 12 losing at least a tenth. In any case, fourth place on the grid is not at all bad."
Dani Pedrosa, Repsol Honda: sixth, 1m 54.703s - "The qualifying session was really closely contested today – especially in the final laps. Looking at things objectively, we have a good pace and were able to set a fast lap in the session, even though in the end we were sixth by a really narrow margin. We're going to continue to be positive, to believe in the work we have been doing so far this weekend, and tomorrow we'll give everything that we have to do well in the first race of the season."
It was this close for 4 laps as Rossi (46) caught Marquez (93) in the closing laps of the race.
Marquez and Rossi Battle It Out Under the Lights
RACE NIGHT Sunday March 23rd, 2014 - Repsol Honda RC213V rider Marc Marquez opened the defence of his debut-season MotoGP World Championship in the style of a champion – returning from injury to claim a fighting victory after a fierce battle with Valentino Rossi (Yamaha) that lasted all the way to the end of the 22-lap race, held under floodlights at the Losail circuit in Qatar.

Already the youngest ever premier-class title winner, Marquez was back on a bike for the first time in six weeks at Qatar after breaking his leg in a training accident. In spite of missing the final tests, he was soon up to speed, qualifying on pole position for the opening round – the only race of the year to be run after dark, to avoid searing daytime desert heat.
Last year, aged 20, Marquez made his MotoGP debut at Qatar, finishing a sensational third. The Repsol Honda RC213V rider would finish on the rostrum in all but two of the races, where a crash and a black flag resulted in no scores, claiming six wins on his way to a stunning rookie title win.
Repsol Honda RC213V team-mate Dani Pedrosa made it a double podium for the HRC team, finishing a close third after a well-judged race, taking the benefit of his experience at one of his least favourite circuits. Pedrosa bided his time while several riders crashed on the treacherous track, and came away with the reward. It meant a strong start also for the veteran Repsol Honda rider's title campaign. The former 125cc and double 250cc World Champion is in his ninth season with the HRC team.
Marquez's ride was the highlight of an exciting race – not only first of the season, but the first run under new rules with "Factory Option" and "Open" machines competing under different technical rules. The greater leveller, however, was the tricky 5.38-km Losail circuit, with several riders falling victim to the treacherous surface, where a slippery coating of sand awaits any rider who strays too far off line.
Pole sitter Lorenzo almost won the first lap, then lost the front end in the same corner many other riders also did.

The first victim was fast starter Jorge Lorenzo (Yamaha), who took the lead into the first corner, but did not complete the first lap. Then LCR Honda RC213V rider Stefan Bradl took over for the first eight of 22 laps, only for the German to suffer the same fate.
Stefan Bradel (6) here aheand of Marquez (93) was in contention for the podium in the opening laps before crashing out just like Jorge Lorenzo.
After ten laps, there were still five riders within one second of new leader Rossi. By now Pedrosa had moved to third, while Alvaro Bautista (GO&FUN Gresini Honda RC213V) and Bradley Smith (Yamaha) were close behind. Smith would also fall, and then Bautista as well, after mounting a strong attack on Pedrosa.
Marquz (93), Brad (19) l and Rossi (46) fight for the lead mid race before Bautista (19) also crashes out, leaving the race fight to the two World Champions.
Marquez led over the line for the first time on lap 14, and over the last two laps he and Rossi engaged in furious combat, changing places repeatedly until the Honda rider gained a small advantage he was able to hold to the line, winning by 0.259 seconds. Pedrosa had been a close spectator, and was happy with a safe third place.
Bradl and Bautista escaped injury in their tumbles, and had to take comfort from the erstwhile strength of their performances; Bradl leading the race and Bautista a major protagonist in the rostrum fight. Bautista has a supplementary role, as race-tester for Showa suspension and Nissin brakes, made by Japanese companies with strong links with Honda.
The newly revised Ducatis of Doviziso (04) and Crutchlow (35) looked to be more competive than the last two years.
The two Ducati Team riders, Andrea Dovizioso and Cal Crutchlow, finished the Qatar GP at Losail, the opening round of the 2014 MotoGP World Championship, in fifth and sixth place respectively.
 
After starting from the second row of the grid, thanks to a fourth place obtained in yesterday's qualifying, Dovizioso lost a couple of places in jostling for position in the early laps but thanks to a constant run and a couple of riders ahead of him crashing out, he managed to finish the race in fifth place.
 
Team-mate Crutchlow, making his race debut with the Ducati Team's Desmosedici GP14, had a few problems. The British rider, who started from row 3 with eighth quickest time, had a problem with his bike's transponder after a few laps which affected his race. The problem got worse in the final stages and Cal had to struggle in the last few laps, but he did manage to cross the line in sixth.
Andrea Dovizioso (Ducati Team #04), 5th -"We have to look at the positive aspects of this result, because in view of the championship a fifth place is always important. But another important objective for us was to reduce the gap to the winner, and we managed to cut that down by half from last year, and that's another important fact. We still have understeer problems that condition our performance in the race, but I am pleased with the progress we've made so far, even though we still have to work hard to improve our bike."
 
Cal Crutchlow (Ducati Team #35), 6th -"It was a bittersweet race for me. Finishing in sixth place is a good result, I needed to repay the boys with a finish because they worked hard after the warm-up, when I crashed out. In the race, from lap 5 onwards, we had an electrical problem: the transponder wasn't working, the dash switched off and the bike began to behave strangely. I was pleased to be competitive until mid-way with Aleix and Dovi but I struggled to finish the race because the problem got worse towards the end. However it was important to get this race distance under our belt for Ducati and come away from here in not too bad a shape."
Four more of the new Honda RCV1000R production racing machines competed under the new "Open" rules. The best of them laid on an exciting race-long battle for seventh, finishing only three hundredths of a second apart. Winner by inches was class rookie Scott Redding (Marc VDS Racing Honda RCV1000R), defeating 2006 Honda World Champion Nicky Hayden (Drive M7 Aspar Honda RCV1000R).
The other pair of new Hondas also finished in the points, with former 250cc World Champion Hiro Aoyama 11th on the second Drive M7 Aspar machine, and Czech star Karel Abraham (Cardion AB Motoracing Honda RCV1000R) 13th.
Marc Marquez, Repsol Honda: 1st - "I'm very happy with the result today. The 25 points are important but it's also been an important race, because I was coming back from an injury that caused me to miss most of the pre-season. Also, this weekend there were a lot of riders up at the front, all with a great pace, and seeing how the race went, this win is a big one. The battle with Valentino was the best part of the race besides the win, I really enjoyed it!"
Valentino Rossi, 2nd / +0.259 / 22 laps - "I'm very happy but a little bit upset because I lost. Marc is very strong and I enjoyed very much the whole race. It was a great race, very funny from the beginning, I started from behind and I had to risk in the first laps. I was very precise and didn't make any mistakes. At the end I played my card with Marc but he was stronger than me so he won and he deserved it. It's the first time it looked like an old race from MotoGP from ten years ago, all together on the same pace, some mistakes, going wide and so on. Maybe Dorna had a great idea! The Yamaha is always good in Qatar and I worked very hard in the practice for the race. I'm very happy with the work of my team and the bike was great in the race too. But anyway I am so happy for this start to the year, now we have to continue like this. Usually Jorge is so fantastic and so strong in the first laps so I don't understand what the mistake was."
Dani Pedrosa, Repsol Honda: 3rd - "Third place is a positive result. We've finished on the podium this weekend at a circuit that's difficult for me, because it isn't well suited to my style. So it's a good way to start. We were close, but with the way the race went – with so many crashes – it was important to finish. So from here on we will try to keep improving and try to fight for the win at the next race."
Jorge Lorenzo, NDF / / laps -"I made a mistake, it was a long time ago that I last did that in a race! We are not perfect; we are only human and sometimes we make mistakes. The tyres were different to last year and the temperature of the tarmac was a little colder. I didn't take these circumstances into account and I was too fast into the corner when the front and rear tyre were not ready yet. It's a pity to lose so many points with Marc and Valentino and Dani who are the favourites. Valentino demonstrated that the Yamaha can fight even with these tyres and the championship is very long so lets see what happens in Austin."
RESULTS MOTOGP RACE: (22 laps = 118.36 Km)
POS / RIDER / NAT. / TEAM / MOTORCYCLE / TIME / KM/H / GAP
1 / Marc MARQUEZ / SPA / Repsol Honda Team / HONDA / 42'40.561 / 166.4 /
2 / Valentino ROSSI / ITA / Movistar Yamaha MotoGP / YAMAHA / 42'40.820 / 166.3 / 0.259
3 / Dani PEDROSA / SPA / Repsol Honda Team / HONDA / 42'43.931 / 166.1 / 3.37
4 / Aleix ESPARGARO / SPA / NGM Forward Racing / FORWARD YAMAHA / 42'52.184 / 165.6 / 11.623
5 / Andrea DOVIZIOSO / ITA / Ducati Team / DUCATI / 42'52.720 / 165.6 / 12.159
6 / Cal CRUTCHLOW / GBR / Ducati Team / DUCATI / 43'09.087 / 164.5 / 28.526
7 / Scott REDDING / GBR / GO&FUN Honda Gresini / HONDA / 43'13.154 / 164.3 / 32.593
8 / Nicky HAYDEN / USA / Drive M7 Aspar / HONDA / 43'13.189 / 164.3 / 32.628
9 / Colin EDWARDS / USA / NGM Forward Racing / FORWARD YAMAHA / 43'20.108 / 163.8 / 39.547
10 / Andrea IANNONE / ITA / Pramac Racing / DUCATI / 43'23.921 / 163.6 / 43.36
11 / Hiroshi AOYAMA / JPN / Drive M7 Aspar / HONDA / 43'27.156 / 163.4 / 46.595
12 / Yonny HERNANDEZ / COL / Energy T.I. Pramac Racing / DUCATI / 43'27.249 / 163.4 / 46.688
13 / Karel ABRAHAM / CZE / Cardion AB Motoracing / HONDA / 43'31.142 / 163.1 / 50.581
14 / Danilo PETRUCCI / ITA / IodaRacing Project / ART / 43'43.688 / 162.4 / 1'03.127
15 / Broc PARKES / AUS / Paul Bird Motorsport / PBM / 43'54.947 / 161.7 / 1'14.386
16 / Michael LAVERTY / GBR / Paul Bird Motorsport / PBM / 44'13.154 / 160.5 / 1'32.593
17 / Mike DI MEGLIO / FRA / Avintia Racing / AVINTIA / 44'16.646 / 160.3 / 1'36.085
Pole Position: Marc MARQUEZ 1'54.507 169.1 Km/h
Fastest Lap: Alvaro BAUTISTA 1'55.575 167.5 Km/h Lap 4
Circuit Record Lap: Casey STONER 1'55.153 168.1 Km/h 2008
Circuit Best Lap: Jorge LORENZO 1'53.927 170.0 Km/h 2008
CHAMPIONSHIP POSITION:
1 MARQUEZ 25, 2 ROSSI 20, 3 PEDROSA 16, 4 ESPARGARO 13, 5 DOVIZIOSO 11,
6 CRUTCHLOW 10, 7 REDDING 9, 8 HAYDEN 8, 9 EDWARDS 7, 10 IANNONE 6,
11 AOYAMA 5, 12 HERNANDEZ 4, 13 ABRAHAM 3, 14 PETRUCCI 2, 15 PARKES 1.
MOTO2 RACE: (20 laps = 107.6 Km)
POS / RIDER / NAT. / TEAM / MOTORCYCLE / TIME / KM/H / GAP
1 / Esteve RABAT / SPA / Marc VDS Racing Team / KALEX / 40'20.963 / 160 /
2 / Mika KALLIO / FIN / Marc VDS Racing Team / KALEX / 40'22.022 / 159.9 / 1.059
3 / Thomas LUTHI / SWI / Interwetten Paddock Moto2 / SUTER / 40'24.704 / 159.7 / 3.741
4 / Maverick VIÑALES / SPA / Pons HP 40 / KALEX / 40'25.006 / 159.7 / 4.043
5 / Simone CORSI / ITA / NGM Forward Racing / FORWARD KLX / 40'26.793 / 159.6 / 5.83
6 / Sam LOWES / GBR / Speed Up / SPEED UP / 40'35.133 / 159 / 14.17
7 / Sandro CORTESE / GER / Dynavolt Intact GP / KALEX / 40'45.906 / 158.3 / 24.943
8 / Jordi TORRES / SPA / Mapfre Aspar Team Moto2 / SUTER / 40'46.159 / 158.3 / 25.196
9 / Anthony WEST / AUS / QMMF Racing Team / SPEED UP / 40'46.285 / 158.3 / 25.322
10 / Louis ROSSI / FRA / SAG Team / KALEX / 40'47.650 / 158.2 / 26.687
11 / Jonas FOLGER / GER / AGR Team / KALEX / 40'47.836 / 158.2 / 26.873
12 / Ricard CARDUS / SPA / Tech 3 / TECH 3 / 40'47.877 / 158.2 / 26.914
13 / Randy KRUMMENACHER / SWI / IodaRacing Project / SUTER / 40'52.634 / 157.9 / 31.671
14 / Luis SALOM / SPA / Pons HP 40 / KALEX / 41'01.551 / 157.3 / 40.588
15 / Hafizh SYAHRIN / MAL / Petronas Raceline Malaysia / KALEX / 41'01.658 / 157.3 / 40.695
16 / Julian SIMON / SPA / Italtrans Racing Team / KALEX / 41'02.773 / 157.2 / 41.81
17 / Mattia PASINI / ITA / NGM Forward Racing / FORWARD KLX / 41'04.993 / 157.1 / 44.03
18 / Azlan SHAH / MAL / IDEMITSU Honda Team Asia / KALEX / 41'13.776 / 156.5 / 52.813
19 / Roman RAMOS / SPA / QMMF Racing Team / SPEED UP / 41'14.526 / 156.5 / 53.563
20 / Thitipong WAROKORN / THA / APH PTT The Pizza SAG / KALEX / 41'31.958 / 155.4 / 1'10.995
Pole Position: Esteve RABAT 2'00.081 161.2 Km/h
Fastest Lap (New record): Maverick VIÑALES 2'00.168 161.1 Km/h Lap 9
Old Circuit Record Lap: Marc MARQUEZ 2'00.645 160.5 Km/h 2012
Circuit Best Lap: Esteve RABAT 2'00.081 161.2 Km/h 2014
CHAMPIONSHIP POSITIONS:
1 RABAT 25, 2 KALLIO 20, 3 LUTHI 16, 4 VIÑALES 13, 5 CORSI 11, 6 LOWES 10,
7 CORTESE 9, 8 TORRES 8, 9 WEST 7, 10 ROSSI 6, 11 FOLGER 5, 12 CARDUS 4,
13 KRUMMENACHER 3, 14 SALOM 2, 15 WAROKORN 1.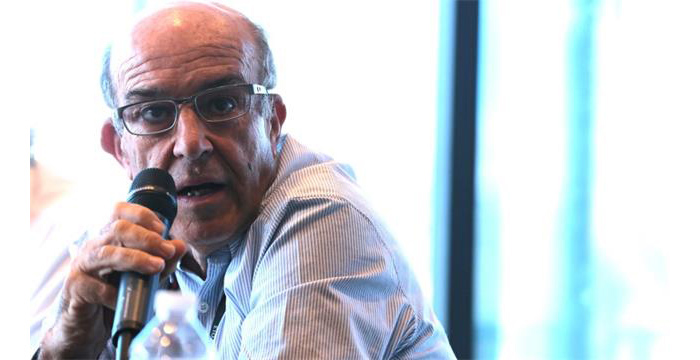 Now a 3rd Category in the premier MotoGP Class with Race Win Penalities!
How confusing is this?
3/6/2014 - In an interview with Dorna boss Carmelo Ezpeleta on the website motor.as.com, a third class within the class will become reality on March 11 when he gets it approved. That means there will be the "Factory" class, the "Open" class and the "Factory 2" class. Are you following this?
The new "Factory 2" class is Dorna's answer to the factory Ducati team declaring last week that it was going to run in the "Open" class with the privater team bikes, a class that will allow the Italian manufacturer to continue to develop its Desmosedici GP13 over the course of the season because development in that class isn't' frozen. It also allows the Ducatis and other "Open" class bikes to use more fuel, softer tires and have more engines available during the year. As long as they use the Dorna provided ECU from Magneti Marelli. Should you choose to run any software that you want, use less fuel, harder tires and have your engine development frozen over the course of the season, you are in the "Factory" class. You are Repsol Honda, MoviStar Yamaha and Monster Tech 3 Yamaha.
Here now is Dorna's answer to preventing an "Open" bike class from stumbling upon too much success: If such a bike wins a race, finishes second twice or third three times during the 2014 season (i.e., the most likely candidates for success – the Ducatis or last year's Yamaha M1s that the NGM Forward Racing team of Aleix Espargaro and Colin Edwards are riding), they will be placed in the "Factory 2" class and their fuel will be cut from 24 to 22.5 liters and their engine limits will be reduced from 12 to nine (the Factory class has limits of 20 liters and five engines).
---

Danny Elsick(69) lead the Dayona 200 Miler right from the start.


2014 AMA Pro Roadracing Championship
Danny Eslick Wins 73rd DAYTONA 200 For Triumph
Yamaha's Josh Hayes and Cameron Beaubier win in Superbike
DAYTONA BEACH, Fla. (March 15, 2014) - Danny Eslick's return to the AMA Pro GoPro Daytona SportBike class couldn't have been more spectacular. The native of Broken Arrow, OK, and a two-time series champ won pole and then outlasted the competition to take the 73rd Daytona 200. Eslick, aboard a Riders Discount Racing Triumph, won Triumph's first Daytona 200 since 1967 by 10.975 seconds.
Complete 2014 Daytona Supersport 200 and Superbike Race Coverage HERE
---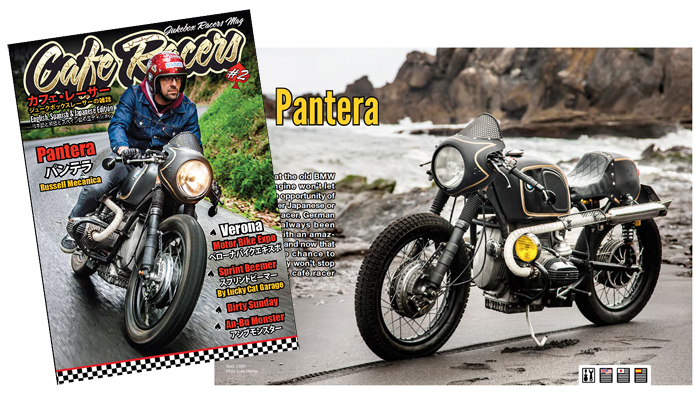 Click to Download the Digial Magazines for Free
New Cafe Racers Magazine Digital Issue #2 Now Available
Our good buddy Daniel Gil-Delgardo is the editor of the Spanish motorcycle publications Cafe Racers and Xtreame Bikes. In past years they've featured coverage of our annual LA Calendar Motorcycle Show. Besides being beautiful looking glossy magazines featuring great looking European custom cafe bikes and sportbikes, the new versions of the magzines are now availble digitiall online for free, and they feature English language versions. The 2nd Issue of Cafe Racers Digital is now available on their website to download to your computer in an easy to read PDF format, together with Issue Number One. www.CafeRacersMag.es
---
Victory is sweet! Eurene Laverty took the the opening race win for his new team Suzuki, beating his old Aprilia team who let him go at the end of last season to replace him with Marco Melandri (left) who finished 2nd, with Guintoli (right) in 3rd

2014 Eni SBK World Superbike Championship, Phillip Island Round 1

2014 SBK World Superbike Championship
Phillip Island World Superbike Season Opener

Phillip Island Australia, Feb 14th, 2014 - The eni FIM Superbike World Championship is set for another exciting season of racing that will officially kick-start on February 23rd at the Phillip Island Grand Prix Circuit, Australia, following a two-day official test scheduled on 17-18 of the same month. The Victorian Circuit, a riders' favourite, is also the most visited in the history of WSBK, as the 2014 edition will be the 24th held on the Island. Complete Race Coverage Here
---
---
2014 LA Calendar Motorcyc;e Show Moves to the Malibu Golf Cours on July 20th
The 2014 LA Calendar Motorcycle Show continues its now 23rd year tradition as the premier outdoor streetbike event in America with the Calendar Bike Building Championship & Concours d' Elegance, top Celebrity Builders, selected Vendors and Exhibitors, and the Calendar Girl Music Show. The Show always kicks off the world premier of next year's new 2015 FastDates.com Motorcycle PinUp Calendars featuring the world's top road race and custom motorcycles with the beautiful Calendar Kittens featured in the Calendars in attendance at the Show.
---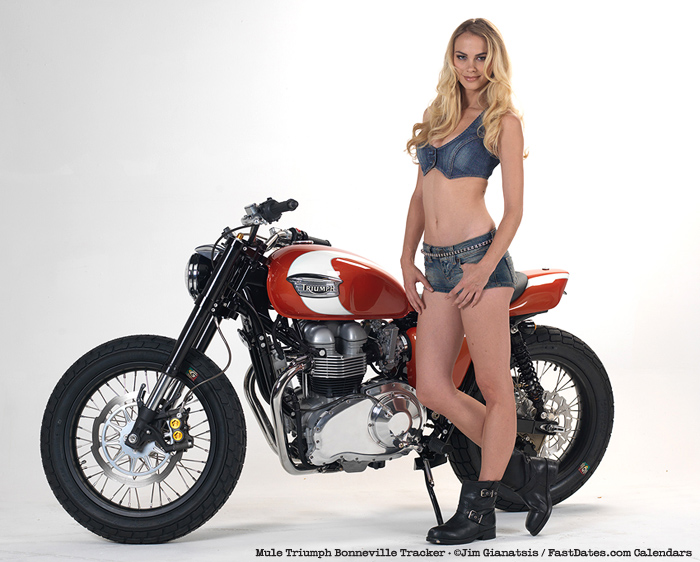 Mule Motorcycles Triumph Bonneville Tracker now in the Calendar Bike Garage!
Check out this awesome Triumph Bonneville Streetracker built by one of our favorite Calendar Bike Builders, Richard Pollock / Mule Motorcycles, now featured in the FastDates.com Calendar Bike Garage with complete details and large screen saver size pictures. We might just even have included this picture of beautiful Sara with the bike.... Go to Calendar Bike Garage
Mule Motorcycles "Web Surfer 2" now in the Calendar Bike Garage!
Check out this awesome new Buell powered Streetracker built by one of our favorite Calendar Bike Builders, Richard Pollock / Mule Motorcycles, which is now featured in the FastDates.com Calendar Bike Gatage with complete details and large screen saver size pictures. You'll even find this Calendar picture of beautiful Sara with the bike.... Go to Calendar Bike Garage
---
NEW! FAST 2014 Digital Calendar Magazine Yearbook
The Bikes, the Builders, the Riders, the Kittens,the Calendar Bike Show, the World Superbike races all the 2014 Calendar Pictures, and Special Features... For the first time every we take you around the world in 120 exclusive pages for the making of the 2014 FastDates.com Calendars! Now in Members Corner
---
There's More! Go to Pit Lane News Previous Week

Also Visit: Fast Dates Calendar News • Iron & Lace Calendar News
Calendar Girl News • Meet the Models • Paddock Garage
Get FastDates.com T-Shirts, Mugs & Photographs from Our Store


MEMBERS CORNER! Calendar Kittens, Paddock Garage, Iron & Lace Garage


Amazon.com Motorcycle Products & Apparel Store



MotorcycleSuperstore.com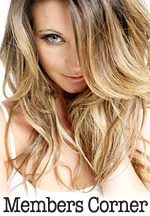 Hot Bikes, Sexy Kittens
Your Exclusive Grid Pass
also includes....
---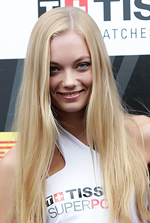 Meet the offical SBK
World Superbike Girls!
Order the New
2013 / 2014 Calendars!
with the FastDates.com Calendar Kittens - the official SBK Umbrella Girls!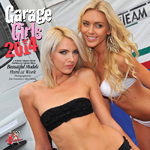 Click for even more
2014 Calendars!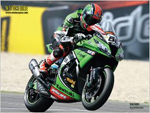 2014 Superbike / MotoGP
Action Calendar!
---
The Quail Motorcycle Cathering, Carmel, CA
May 17th 2014
A celebration of vintage and modern motorcycles, great company and new adventures, The Quail Motorcycle Gathering, presented by TUDOR watches, is a family-friendly event that has something for everyone -- including live bands airing on KRML Radio and a signature beverage pavilion, all set on the immaculate green grasses of Quail Lodge & Golf Club. Entry includes a mouthwatering barbecue lunch, parking and a gear valet service for those riding a motorcycle to the event.
Be one of the first 100 guests to purchase a General Admission Ticket to receive a complimentary copy of the Why We Ride DVD* ($25 retail value)! This offer is valid per application, not per ticket and is on a first come, first serve basis. Click here to purchase tickets today!
Additional Information:
QuailLodgeEvents.com
 
The Quail Motorcycle Gathering
Date: Saturday, May 17, 2014
Time: 10:00am - 3:30pm
Entry: $75 Adult | $15 Children (12 and under)
FIM Superbike World Championship
New homologation procedure
Feb 21st, 2014 - The FIM is pleased to announce that a new homologation procedure has been approved by a majority within the Superbike Commission.

It is a common intention to bring the homologation requirements in line with the current situation of the motorcycle industry and markets worldwide.
The major impact of the new regulation is related to the total required number of units to be produced:
• The minimum number of units to start the homologation procedure will be 125.
•  At the end of the first year of participation, manufacturers will have to reach 250 units.
• At the end of the second year of participation, manufacturers will have to reach 1000 units.
The Superbike Commission will follow closely the production plan of each manufacturer in order to control the minimum number of units produced as above and guarantee the fairness of competition.

The Superbike Commission are still considering further improvements to the new rules and discussions will be held in Phillip Island, Australia, during the first Round of the WSBK Championship (21-23 February).

A full description will be included inside the WSBK technical regulations 2014 that will be updated on the FIM website in the following days.
FIM & Dorna visit
Erik Buell Racing
The American brand met the requirements to compete in WSBK

February 12th, 2014- In the last days of January, FIM and Dorna WSBK representatives paid a visit to the EBR Motorcycles plant, located in East Troy, Wisconsin (US). The purpose of the visit was to verify the status of bikes production facing the minimum required units to obtain the homologation for competing in the upcoming WSBK Championship season.
Charles Hennekam, FIM Technical Coordinator and Motorcycle Homologation Officer together with Gregorio Lavilla, Dorna WSBK Sporting Director met Erik Buell, who founded EBR Motorcycles in 1983. During their visit, Erik Buell lead the visitors around the factory of the iconic American brand, visited the different departments and the assembly line. They also met with the responsible people of the factory to confirm that the number of produced bikes had been met as planned. Eric Buell himself also confirmed that the work in preparation by the racing team was going ahead smoothly.
Looking back over the recent history of the brand, as well as at the difficulties that the EBR motorcycle has had on its way showcasing some unique engineering technology. It has been a great achievement for EBR Motorcycles to first enter to race in the AMA Superbike series, followed now by another important step, the challenge for EBR to make the switch to the Superbike World Championship in 2014 under the banner: Team Hero EBR.
Fans around the world are now looking forward to having this important Manufacturer and their American riders to qualify and position themselves on the starting grid for the season opener in Phillip Island, Australia, which is now around the corner, scheduled for 21-23 February.
The team will make their official 2014 circuit debut in the official tests on 17th and 18th February, also at Phillip Island, where their livery will be revealed for the very first time.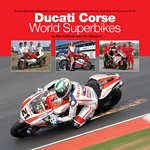 Retail $49.95 ea.
Click to Order from Amazon.com

Ducati Corse
World Superbikes
by Alan Cathcart
& Jim Gianatsis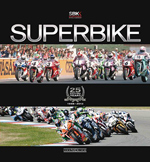 The Official SBK
World Superbikes
1987-2012
25 Year History Book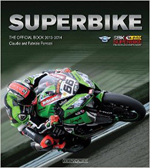 The Official SBK
2013-2014 Yearbook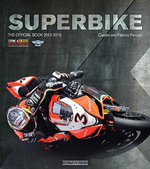 The Official SBK
2012-2013 Yearbook
These SBK Yearbooks are the Best Books Ever about World Superbike. They feature awesome color photography of the riders, bike and racing action. The feature a detailed revue of the past season in pictures and statistics, with a detailed look at the bikes and riders.

Plus a technical look data all the bikes, a preview of the upcoming season's Championship!
We buy this every year ourselves and highly recommend it!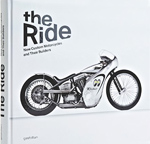 The Ride
The new generation
of sport customs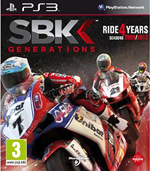 SBK World Superbike Video Game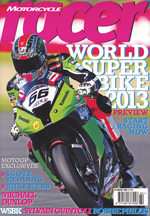 Official Print Media Partner
---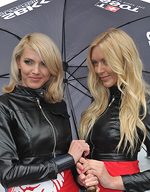 Meet 2013 Calendar Kitten
Jitunka & Petra!

MV Agusta F3 800cc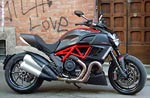 The Devil Made Us Do It!
Testing the Ducati Diavel in Italy
Sudco High Performance & OEM Replacement Parts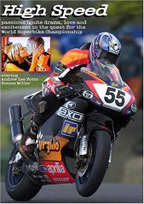 High Speed - the Movie
The best motorcycle racing movie ever made! Filmed on location at the World Superbike races , this an exciting romantic drama staring beautiful British actress Sienna Miller.
---
THROUGH THE ALPINE WONDERLAND OF AUSTRIA AND SOUTHERN GERMANY – THE ALPS AND LAKES MOTORCYCLE TOUR!
The Alps and Lakes motorcycle tour takes you through a beautiful part of European motorcycle paradise; the Alps. The contrast between the beautiful lakes in southern Germany and Austria and the towering mountains that reach up to more than 10,000 ft is nothing less than breathtaking.
This area is the famous background for the movie "Sound of Music". This vacation offers a little bit of everything: beautiful and relaxing rides through the valleys; some mountain roads and passes; and great vistas and sights, including King Ludwig's castle, Herrenchiemsee, and the historic city of Salzburg. The tour consists of five riding days, one of them is a rest day – which means that you stay two nights at the same hotel.

This is a great opportunity to explore a little bit more, ride around the countryside, walk through town, meet the locals and sample some of the local food. The tour will take you through Germany and Austria, and on the rest day you can even add Italy to your list if you are so inclined.
Find Out More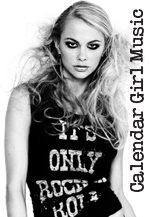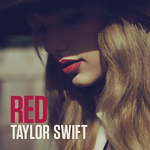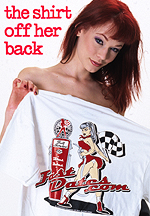 Order the Official
FastDates.com &
LA Calendar Bike Show
T-Shirts!