This Month in the Fast Dates World Superbike Calendar ....
2014 Fast Dates Calendar Cover Kitten and offical SBK World Superbike umbrella girl Chrissy Blair looks incredible with Jonthan Rea's 2012 race season factory Ten Kate Castrol Honda CBR 1000 World Superbike.. You'll find Calendar bikes like this with beautiful Kittens featured in the Calendar Bike Garage with full specifications and big screensaver size pictures.

Order the 2013 and 2014 Fast Dates Calendars
Calendar Bike Photo Features, Paddock Garage Tuning, Pictorials of our Calendar Kittens in Members Corner
---
Daytona Motorsports (DMG) is Finally Gone from AMA Pro Roadracing!
American Motorcyclist Association to sanction MotoAmerica's professional road racing series in North America.
We're been asking the DMG to get out of AMA Pro Motorcycle Roadragin for 5 years. Now its a done deal. But will the new MotoAmerica promoters be able to bring AMA roadracing back from its death?

PICKERINGTON, Ohio, Septrmber 3rd, 2014 -- The American Motorcyclist Association has announced that it will sanction MotoAmerica, a new North American road racing series. MotoAmerica is an affiliate of KRAVE Group LLC, a partnership that includes three-time MotoGP champion, Wayne Rainey.

MotoAmerica will promote and manage the commercial aspects of MotoAmerica, which will be sanctioned by the AMA and FIM North America. FIM North America is the North American Continental Union of the Fédération Internationale de Motocyclisme, the international body for motorcycle sport.

The KRAVE Group is a Costa Mesa, Calif.-based organization that includes Rainey, the three-time 500cc World Champion (1990, 1991 and 1992) and two-time AMA Superbike Champion (1983, 1987), Chuck Aksland, a former racer and 20-year manager of Team Roberts who most recently served as Vice President of Motor Sport Operations at Circuit of The Americas, Terry Karges, a former motorsports marketing executive and team owner who spent 17-years at Roush Performance before being named Executive Director of the Petersen Museum, and Richard Varner, a motorcycle manufacturer, energy sector entrepreneur, philanthropist and businessman.

The KRAVE (Karges, Rainey, Aksland, Varner) Group owns commercial rights to the MotoAmerica Series, and will award AMA and FIM North America No. 1 plates to series class champions. The group will sell sponsorships, develop other commercial relationships for the series, secure tracks, create the calendar, process crew and media credentials and have responsibility for fan engagement.

"If you are an amateur or professional motorcycle road racer in America, if you are a fan of road racing or if you are a company that does business in this industry, this is an exciting day," said AMA President and CEO Rob Dingman. "Our goal has always been to entrust the promoting and commercial rights for professional racing to a talented, dedicated, well-capitalized professional entity, and the KRAVE Group certainly offers all that and more."

Rainey, an AMA Motorcycle Hall of Famer, thanked the AMA for facilitating the acquisition. "The AMA was instrumental in this deal coming together, serving as negotiator and mediator at all points of discussion," Rainey said. "We appreciate the efforts of Rob Dingman throughout the process."

The Ohio-based AMA, the world's premier motorcycle advocacy group, will staff officials at each round of the professional series and develop an enforcement, appeal and rider license procedure. The AMA will be responsible for issuing professional road racing licenses for the series.

MotoAmerica, in consultation with the AMA, will develop classes, the rules of competition and event procedures. While details of the rulebook are still in development, classes and events will conform to prevailing international standards.

"The structure of our agreement with the AMA serves the goal of developing riders to be successful on the world stage," Rainey said. "It allows a framework that supports advancement from youth competition to novice, from novice to Pro-Am, from Pro-Am to National Championship contention and, for the best of the best, an opportunity to race for a world title."

The AMA, as the U.S. affiliate of the FIM, sanctions FIM-affiliated events in the United States. The AMA, along with the Canadian Motorcycle Association, administers FIM North America, which sanctions continental-level series and championship events in North America. The AMA also sanctions amateur motorcycle competition in America, a role the AMA has fulfilled since it was established in 1924.

"The AMA's roles as FIM affiliate and amateur sanctioning body make it a critical piece to establishing a clear progression for America's road racing community," Rainey said. "We're eager to build a fair, exciting and commercially viable professional road racing series not just for today's stars, but for those who will stand on top of the podium for years to come."

Dingman added: "The MotoAmerica/KRAVE Group has shown throughout the entire process that they have the best interests of the AMA and its members in mind. They not only accepted financial responsibility for the series, but the relationship requires the MotoAmerica Series to sanction its events with the AMA."

As part of the agreement, the AMA has re-acquired the sanctioning, promotional and commercial rights to professional motorcycle road racing in America from Daytona Motorsports Group (DMG), which had purchased those rights from the AMA in 2008. DMG has operated the series for the last seven years and is no longer going to be the promoter of the series.
Editors Comments: I know the people involved in the new MotoAmerica organization who plan to promote the new AMA sanction Pro roadracing series in America. Wayne Rainey is a nice guy in a wheel chair who used to be a motorcycle roadracing National and World Champion, he would make a great rider liaison, but has never produced an event or run an organization. Skip Asland is a renoun motorcycle tuner, and would make a great technical director for the new series, but why did he leave (Let go?) from Circuit of the Americas soon soon after its start up? Terry Karges just served a short 18-month term as Director of the Peterson Automotive Museum in Los Angeles, who I know from trying to work with him to be a total jerk, and he was probably let go from the Peterson for not doing a good job. Richard Varner may have the money the new organization needs to move forward, but he tried to start a custom bike building company in Los Angeles 2 years ago and failed, so his experience in running a successful motorsports organization is just as in question as are the other partners. I do not see all four of these "partners" working well together, buy they are the only option out there at present, and only time will tell.

---
Edelweiss Motorcycle Tour of the Pyrenees
By Jim Gianatsis / photos by Jim Gianatsis
Barcelona, Spain, June 2014 - For me, there's no more beautiful, educational and exciting place in the world to visit than Western Europe. And to visit parts of it on a world class motorcycle on perfect riding roads without traffic, unencumbered by baggage, with experienced tour guides who know all the best roads and places to stop, is nothing short of nirvana.
This is the definition of an Edelweiss Bike Travel tour. And while they have a tour catalog chock full of motorcycle tours taking place around the world from the far reaches of Africa and Asia, to Australia and America, every one of their European tours is on my bucket list. Especially when they partner their rides up with motorcycle manufacturers like BMW, Ducati and Triumph, with a Start and End point at the company's factory for a visit or at a World Superbike or MotoGP round. Complete Story Here
---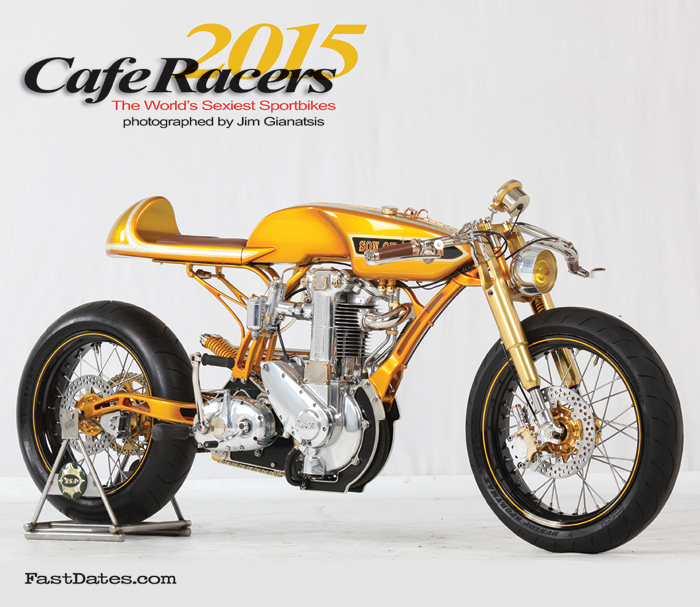 World Premier! New 2015 Cafe Racers Motorcycle Calendar
The FastDates.com Calendars is excited to premier their newest title, Cafe Racers 2015 featuring many of the finest custom street racers from the FastDates.com Motorcycle PinUp Calendars, but without the girls getting in the way of the bikes.. This is perfect Bike Calendar if you have a jealous wife, girlfriend or boyfriend, or need to be politically correct in the work place Featured in Cafe Racers are the top AMD World Championship and LA Calendar Motorcycle Show winning cafe bikes bikes from around the world built by top customizers S-Bay Motor Company, Roland Sands, Jessie Rooke, Richard Pollock, Shinya Kimura, Hideki Hoshikawa, Caleb Owens and Yoshi Kosaka. The Calendar is full color on 15x12-inch dull coated heavy art board and wire spiral bound with a hang clip for easy wall display.
The 2015 FastDates.com Calendars also include Fast Dates World Superbikes with the Officlal SBK Umbrella Girls, Iron & Lace Custom Motorcycles with Centerfold Models, and Garage Girls revealing a full 16 months beginning with September 2014 preceding the cover year. These are premium quality printed in full color on 15x15-inch dull coated heavy art board and wire spiral bound with a hang clip for easy wall display and page turning, sealed in a clear plastic envelope with cardboard stiffer for protection. FastDates.com Calendars are available online at FastDates.com, Amazon.com, Calendars.com.
ORDER ONLINE HERE

Ask for them at your favorite Motorcycle Dealer or leading Parts Distributors worldwide. Suggested USA Retail $17.95 ea. In Europe contact: Crossbow-Calendars.com, Zodiac Distributing, W&W Cycles, Custom Chrome Europe.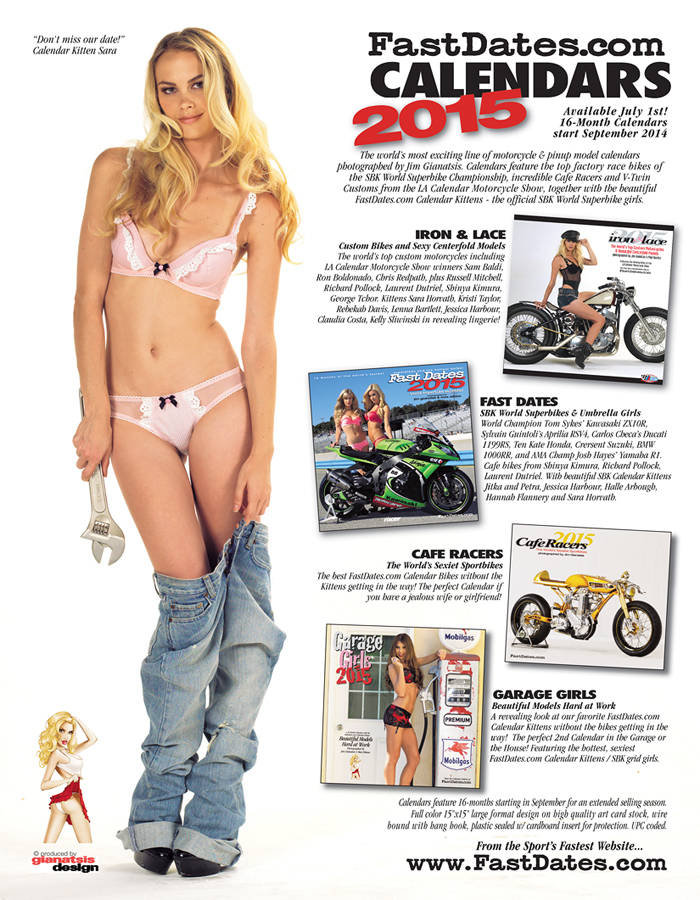 Click on the Calendar Covers to Order
World Premier! 2015 FastDates.com Motorcycle PinUp Calendars
July 1st, 2014 - The World's most exciting line of Motorccyle & PinUp Model Calendar photographed by legendary motorsports and fashion photographer Jim Gianatsis. Bikrs include the top Factory Race Bikes of the SBK World Superbike Championship, incredible Cafe Racers, and the winning custom bikes from the annual LA Calendar Motorcycle Show. Photographed together with the FastDates.com Calendar Kittens... the offical umbrella girls of the SBK World Superbike Championship. A new Calendar title added for 2015 is Cafe Racers featuring classic custom street racers without the girls getting in the way.

The FastDates.com Calendars reveal a full 16 months of the world's top motorcycles with beautiful pin up models beginning in September preceding the cover year to give dealers a full 6 month selling season if they start in August preceding the cover year. Calendars ship to Distributors in June with your ordered needed in March preceding the Calendar year. Calendars and are printed in full color on 15x15-inch heavy dull coated art stock board and wire spiral bound with a top thumb cut hanger for easy wall hanging. Packaged with a thick cardboard stiffer and inserted in a reseal able clear plastic display envelope for protection and easy viewing.
NEW! FAST 2014 Digital Calendar Magazine Yearbook
The Bikes, the Builders, the Riders, the Kittens,the Calendar Bike Show, the World Superbike races all the 2014 Calendar Pictures, and Special Features... For the first time every we take you around the world in 120 exclusive pages for the making of the 2014 FastDates.com Calendars! Now in Members Corner
---
Will Aryton Badovini (center), Christian Iddon and the Alstare Bimota Team be forced to pull out of World Superbike after the summer break for not meeting the FIM / Donra deadline for the reguired homologation number of prodcution bikes?
Turmoil in SBK World Superbike as the Summer Break Ends.
Races Cancelled, Some Riders and Teams Moving to MotoGP, Bimota No Longer Approved to Race
August 27th, 2014 - With the August summer break coming to an end, the WSBK championship is ready to resume action after a month-and-a-half long break. While the engines stayed silent and the riders enjoyed a vacation, the wheels kept spinning below the surface with negotiations in the so-called "silly season." To this end, Tom Sykes' renewal with Kawasaki set in motion a domino effect that, despite being likely to last until next round in Jerez, makes the next moves in the riders' roster somewhat more predictable.

And Sykes' teammate Loris Baz has reached an agreement with the Kawasaki Provec team as well, which should be made official shortly. With one of the most competitive team's lineup sorted out, other hot properties are basically left with few options.

Among them, Jonathan Rea and Eugene Laverty have turned their attention toward MotoGP. Rea has been mentioned as a potential candidate for a Honda Open bike, which should be available both in the Gresini and Aspar squad: Alvaro Bautista is almost certainly moving to Aprilia, which is keen to accelerate development and field an official team next year, alongside Marco Melandri. Hiroshi Aoyama, on the other hand, seems to have exhausted his option after a few anonymous seasons with the Japanese factory. However, Rea's switch to MotoGP would imply a rather substantial pay cut without any real chance to run at the top of the pack, so the Ulsterman is likely to stay with Pata Honda, which sources say already decided to move WSS leader Michael Van der Mark to the top class alongside him.

Eugene Laverty, on the other hand, has been in contact with virtually every MotoGP team with an open seat. The Irishman and his manager focused their effort on Ducati, based on the long-standing relationship with Gigi Dall'Igna, but the factory bikes are already assigned to Andrea Dovizioso and Andrea Iannone, while the satellite Pramac team has other candidates at the top of its list, namely Frenchman Johann Zarco of the current AirAsia Moto2 squad.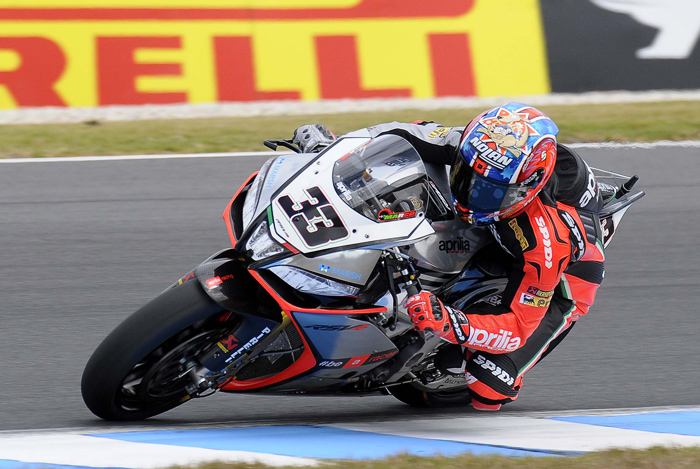 Will Marco Melandri return to MotoGP next year with the new Aprilia factory MotoGP team?

If Melandri accepts the MotoGP challenge with Aprilia, which seems the more probable option, Laverty could also stay in WSBK with the manufacturer that helped him clinch nine victories last season, but much is yet to be discovered about the competitiveness of the RSV4 in 2015. Romano Albesiano, who took the reigns of the racing department after Dall'Igna's departure, already said a new version of the bike, tailored to the new regulations, will be homologated. However, the company appears likely to move the factory team to MotoGP and simply rely on an external squad for WSBK.

To this end, many indicate Francis Batta's Alstare team as a strong option. The Belgian manager publicly declared to Italian TV that Bimota will not be able to produce the 125 bikes required for initial homologation, and therefore the team will shut down and not be present next round in Spain. The official inspection is scheduled for August 27, even though the deadline was—according the four months after the first official outing, as stated in the rulebook—August 11.

The political consequences of Bimota's fiasco are yet to be fully discerned. However, coupled with the calendar issues (both the Russian and South African rounds have been cancelled and not rescheduled or replacement events found), the proverbial hornet's nest is likely to be stirred up. This week, organizer Dorna proposed to partially recover the otherwise lost championship points by holding three races in the final round in Qatar, instead of the usual two. The idea was met favorably by most teams, but some sponsors and TV broadcasters have obviously raised questions.
Championship owner InFront's decission to put MotoGP organizers Dorna in charge of World Superbike is proving to have disasterous results for World Superbike as Dorna continues to favor its policies and promotions towards its baby, MotoGP. Perhaps the Flammini Brothers need to be brought back to SBK to ensure it survives. The turmoil in WSBK continues, so stay tuned.
---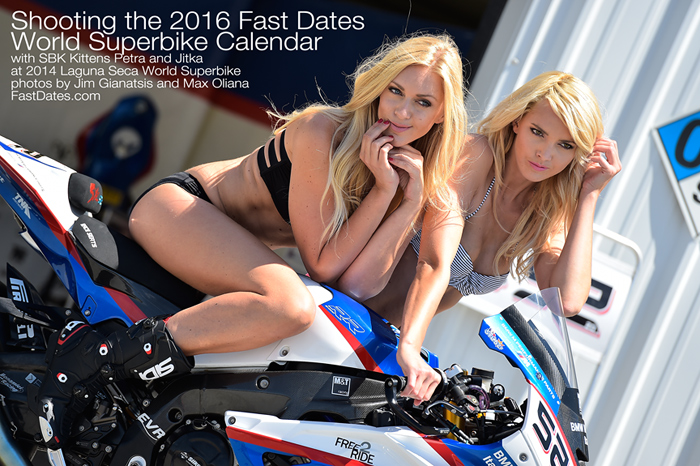 Fast Dates Calendar Celebrates 20 years by bringing
Czech SBK Calendar Kittens Jitka and Petra to 2014
Laguna Seca World Superbike and the LA Calendar Motorcycle Show
By Jim Gianatsis Photos by Jim Gianatsis, Massimo Oliana and Sabrina Mosca

California, USA, July 15-22nd 2014 -The FastDates.com Calendars and myself, producer / photographer Jim Gianatsis were excited to announce an agreement with SBK World Superbike and the international model agencies PetrasAngles.com and UmbrellaGirlsUSA.com to bring beautiful Czech Republic SBK grid girls Jitka Pralinka and Petra Ruzinka to the United States during July 2014 to work for SBK and shoot with me at the Mazda Raceway Laguna Seca United States SBK World Superbike and AMA National race weekend July 11-13th, and the LA Calendar Motorcycle Show in Malibu on July 20th.

– Complete Story and Photos Here –
Team Pata Honda's Jonathan Rea was happy to step in for a few pictures with the Kittens where we were shooting his team Ten kate Honda CBR1000R in front of their pit garage.
---

2014 LA Calendar Best of Show winner Image Vehicles International with Calendar Kittens Petra and Jitka, singer Katie Cole.

New Builder Image Vehicles International takes Best of Show with radical Honda CBX 6-Cylinder Cafe Racer
2014 LA Calendar Motorcycle Show Concourse d' Elegance & Calendar Girl Music Festival
Report and photos by Jim Gianatsis

Malibu, CA, Sunday July 20th 2014 - The 2014 edition of the LA Calendar Motorcycle Show continued its now 23rd year tradition as the premier outdoor streetbike event in America with producer photographer Jim Gianatsis moving the Show this year to the beautiful green lawns of the Malibu Golf Course among the twisty canyon roads in the Santa Monica Mountains alongside the Pacific Ocean. Highlighting this year's exciting activities was the emergence of another new and soon to be renown custom bike builder to the sport for which the Calendar Show is known for cultivating.
A special treat this year were the personal appearances of SBK Fast Dates World Superbike Girls Jitka Pralinka and Petra Ruzickova from the Czech Republic. Just the weekend before they were featured at the SBK World Superbike USA round at Mazda Raceway Laguna Seca where they worked on the starting grid and victory podium as the official SBK umbrella girls for the race and World TV broadcast.
Additional Calendar Show coverage and photos at: 2014 LA Calendar Motorcycle Show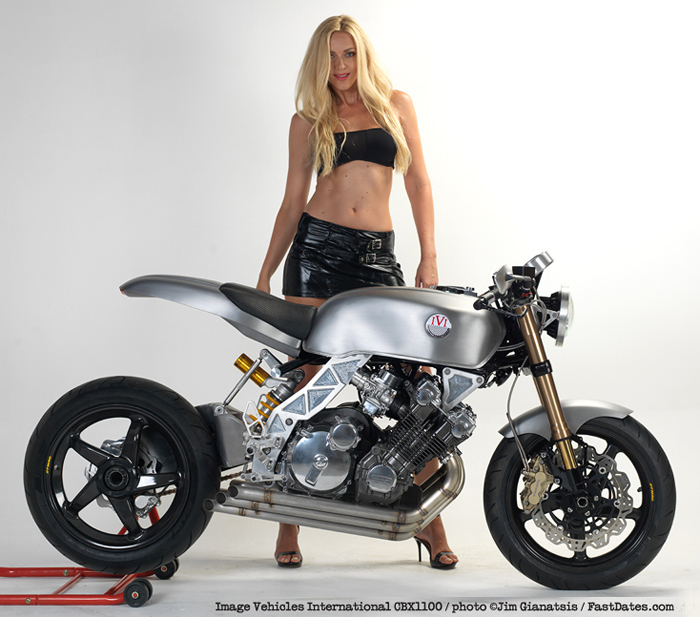 Now in The Calendar Bike Garage!
Imagine Vehicle's Honda CBX Best of Show Winner! Detail Photos and Full Size Screensavers with Calendar Kitten Petra.
---
The Lito Sora electric motorcycle is described as a "Superbike" with the styling and function a cross between a limited purpose Confederate cafe bike and the more versatiel Ducati Diavel cruiser--. Priced around $49,000 the Sora is aimed at the affluent street rider as well.

Lito Green of Canada Introduces Sora, Its First Electic Production Bike
Sept 1st, Quebec, Canada - LITO Green Motion Inc.: First Canadian electric motorcycle manufacturer Established in 2009 with the goal of becoming a world leader in the design and manufacturing of electric motorcycle, LITO Green Motion Inc. (LITO) completed many important steps toward this goal. From the small office in the basement of Jean-Pierre Legris home, the founder of LITO, with his small team, to today's 5,000 sq.ft. assembly plant, and possible facility expansion in the near future, the team passion and dedication, and its intention to write a new chapter of the 2-wheel industry history always prevailed and LITO is now on the eve of becoming a world class business.
LITO's expert team of engineers and industrial designers — in collaboration with our trusted partners — is proud to introduce a new generation of electric motorcycle. With its sleek design, state-of-the-art engineering and superior speed and performance, the SORA is an unparalleled riding experience.
"We have pushed the limits of cutting-edge design to create a bike that respects the environment without ever compromising style, speed or power. Because it's electric, the SORA is quiet, clean and efficient. It can be quick-charged at home or on the road for long-lasting performance and requires next to no maintenance.
With the SORA, we have realized our dream of becoming the first company in Canada to market an electric motorbike that is not only environmentally friendly but that offers unparalleled handling, power and speed. With seamless full-throttle cornering, explosive acceleration and phenomenal torque, this superbike is the epitome of pure performance and power.

Our mission going forward is to continue to innovate and set the bar as pioneers in the electric motorcycle industry. In addition to the SORA superbike, we also provide sub-systems and design services for powerful, eco-efficient vehicles of various sizes."

For more information about LITO and the SORA, please contact
Lito Green Motion Inc. 322, Barthélémy Longueuil, QC, J4J 1M4 Tel.: +1 514 394 1691 Mobile: +1 514 710 0927
http://www.litogreenmotion.com
---
New KTM RC390 Duke finally comes to America
Introduced at EICMA in 2012, this 373cc / 44 hp 4-stroke single weights in at just 300 lbs. dry / 330 lbs wet
A NEW KTM FAMILY MEMBER
Sept 1st, 2014 - The Duke family tree struck roots already in 1994, when the first fully-fledged KTM street bike, the original Duke, came into the world of motorcycles. To the present day, the Duke has seen four evolutionary stages, reaching its preliminary peak with the R-Version of the current 690 Duke. 2011 for the first time saw a smaller offspring in form of the extremely successful 125 Duke, which promptly went to the top of the European sales charts, selling more than 10,000 units in the first year of its existence. In the spring of 2012, the 200 Duke followed, and now the 390 Duke closes the gap to the larger models 690 Duke and 990 Super Duke R. And we can already tell you – this family is going to get still bigger in future!
Reduced to the max! The new KTM 390 Duke has everything that has always made great bikes great: sufficient power, ample torque, and low costs at an extremely low weight. It handles extremely well and comes into its own wherever nimble agility is called for. In short: no other bike offers more riding fun for your money than the 390 Duke! At a full 44 hp from 375 cc of displacement, it's head and shoulders above its 200 cc sister model, while the chassis has of course been enhanced to cope with the extra oomph. Still, the new 390 Duke weighs in at less than 150 kilograms fully fuelled – not only raising its dynamics above many a higher-capacity bike but also making it a sporty alternative to pricey maxi scooters.
The WP fork and shock, despite lacking adjustment, do their job well during our ride. They are firm, but that is exactly what you need when you ride this bike aggressively. On a bike this light, it was comforting that the suspension worked well with the chassis geometry to provide a stable ride that was never twitchy.
The riding position is extremely comfortable in terms of the seat/handlebar/footpeg relationship, although the seat itself is rather hard. Despite being a single-cylinder, engine vibration is very well controlled, even when revving past 10,000 rpm. The exhaust note is not loud by any means, and the 390 Duke can be a very civilized companion when you want it to be. At the same time, if you choose to ride aggressively, the 390 Duke is more than willing to accommodate you.
Instrumentation is very thorough, offering information like gear position and fuel consumption on a simple bike that would normally omit it. The tachometer is difficult to read at a glance, however. Expect the 390 Duke to be available in the U.S. for the 2014 model year, price is expected to be under $6400 USD.
---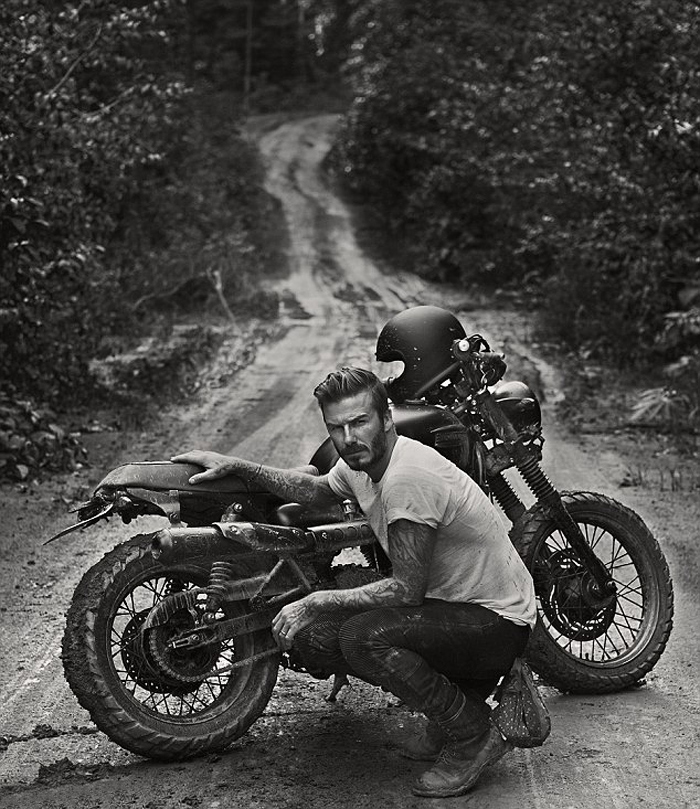 David Beckham Rides through Brazil's Amazon
by Triumph Motorcycle for a BBC TV Documumentary
David Beckham has admitted that he loved the anonymity of riding through Brazil's Amazon rainforest on a motorbike, but his journey wasn't without its challenges. The football star, who explored the world's largest rainforest on two wheels earlier this year for a BBC documentary, said he was thrilled by the sense of freedom he felt on the trip, but struggled with sleeping in a hammock and not being able to wash as often as he liked. Continued...
---
Marquez barges inside of Lorenzo to take the race lead.
2014 FIM MotoGPWorld Championship, Silverstone, Great Britain, Round 12 of 18
Marquez Back on Top at Silverstone MotoGP
British GP, Silverstone, Sunday, August 31, 2014 - Honda's defending World Champion Marc Marquez (Repsol Honda RC213V) was back to his winning ways after a brief interruption at Brno, taking his eleventh victory in 12 races after a hard-fought race-long duel with long-time race leader Jorge Lorenzo (Yamaha). Marquez and the lead Yamaha rider kept a sun-soaked crowd of 67,500 on tenterhooks over the last five laps of the 20-lap MotoGP race round the fast and sprawling airfield circuit – at 5.9-km the longest lap of the year.
Starting from third on the grid Lorenzo had a flying start off the line, taking the holeshot into the first corner. He put his head down trying to clear off at the front but wasn't able to shake off his rival Marc Marquez who followed close behind. The two raced less than half a second apart until with seven laps remaining, when Marquez made his move at Stow corner, taking the lead. Lorenzo tried to pass back at Vale, but was unable to make it stick.
With five laps left Marquez went wide, allowing Lorenzo to re-overtake him. He again tried to break away at the front, but two laps later Marquez put in an aggressive move going into Village. Lorenzo tried to hold on to the lead but a near collision in the Loop forced him to fall back into second position. The pass cost him valuable time, leaving him to finish the race just 0.732 second behind to claim his 80th podium in the premier class. They changed places several times, but the decisive move came on lap 17, when a typically fierce attack from Marquez forced Lorenzo to lift mid-corner, and gave the 21-year-old defending champion enough breathing space to win by 0.732 of a second.
Teammate Valentino Rossi kicked off his 246th Grand Prix start in style, celebrating now being the rider with the most premier class starts in MotoGP history. The nine time world champion took off from sixth on the grid and tucked in behind Andrea Dovizioso and Aleix Espargarò in fifth place.
Second factory Repsol Honda RC213V rider Dani Pedrosa was less than ten seconds behind, engaged in another long and fierce battle for the last podium position. His rivals were Valentino Rossi (Yamaha) and Andrea Dovizioso (Ducati). Pedrosa, who won the last round in the Czech Republic, managed to get back ahead of Dovizioso on the final lap, but his attempts at doing the same to Rossi failed by less than a tenth of a second.
Marquez's win put the Spanish rider from the countryside west of Barcelona right back on target for an early dominant second championship in succession, increasing his points lead over second-placed Pedrosa to 89 points, with six races remaining.
He had won every one of the first ten races, but slipped to an out-of-character fourth at Brno when he ran into grip issues. Marquez started the British race from pole position, his tenth of the season. This was the former 125cc and Moto2 World Champion's second Silverstone win, having previously enjoyed victory in 2010 in the 125cc class, and the 17th premier-class victory from 30 starts in his short career. He also claimed fastest lap, not quite four hundredths of a second short of team-mate Pedrosa's 2013 lap record.
Although Pedrosa narrowly missed joining his compatriot on the podium, his close fourth place won important points in his own championship quest, losing only three points to nearest rival Rossi, who is still ten points behind. Pedrosa started from the second row of the grid, and had to battle his way to try to close on the leaders after finishing the first lap sixth. He was engaged with Rossi and Dovizioso for most of the race. The former 125cc and double 250cc World Champion has claimed eight rostrum finishes this year, and never been lower than fifth.
Two more riders campaign the awesomely successful Honda RC213V in satellite teams, with former Moto2 champion Stefan Bradl (LCR Honda RC213V) finishing seventh after a strong race and fierce battle for the top-ten slots.
Marc Marquez, Repsol Honda: 1st - "I'm very happy with this win! I expected the race to be slightly different, given what happened in practice yesterday, but today with higher temperatures it seems that both Jorge and Valentino took a step forward. Above all, Jorge, because he had a great pace and we were fighting right to the end. It was important to win today, after missing out at Brno. I also had a score to settle from last year, when Jorge beat me on the final corner, so I am happy to be back on the top step of the podium,"
Jorge Lorenzo, Fiat Yamaha, 2nd - "Knowing what this weekend was like, this race is much better than we expected.
I made a really good start and pushed 100%, more than ever, so I am really proud of my riding. The only thing is that here we probably don't have the best package. Though we did a really good job improving little by little and practice by practice, we were not able to have the same confortable pace as Marc. I was pushing a lot and maybe he was able to relax a little bit more. I was struggling a lot with my physical condition to keep the bike on two wheels and being able to ride these lap times. Finally I lost a lot of time when he touched me. I knew that he was going to try to overtake me in this corner in first gear on the right, but I didn't let him enter. On the outside I opened the throttle and he touched me. In the next corner he touched me again as he went into the corner and I lost seven tenths of a second. We started the weekend 1.3 seconds slower than Marc and we finished the weekend with being just 7 tenths slower than Marc after twenty laps. That's fantastic! Thanks to a very good job from my team, all together we improved the bike. I rode well from the first corner to the last one and I did my best. Unfortunately you can't ride the Yamaha as aggressively as our rivals. You have to open your lines more else you lose corner speed. That's a difference, but we have our strong points and they have theirs. It's just unfortunate that in the braking areas it makes it a little harder to fight for me. We will try to improve the bike and win races."
Valentino Rossi, Fiat Yamaha, 3rd - "I'm happy for the podium. It's the first time here at Silverstone and usually this is a very difficult track for me. I am very happy about my pace at the beginning, because Jorge was in front and pushing a lot, so the lap times were very fast. I was able to stay with them for the first laps, but unfortunately I had already a small gap when I was behind Dovizioso. To try and catch them I stressed the rear tyre too much, so I had too slow my rhythm and from that moment I started a very hard battle with Dani and Dovi to the end. I decided to stay in front because I had a quite good pace and I could arrive on the podium. We have a lot of positive things. We have another podium. On the other side, I wanted to stay behind Marc and Jorge throughout the race. We have to do another step to prepare 100% for Misano in two weeks, because that will be my home Grand Prix and we will have to do more than the maximum."
RESULTS MOTOGP RACE: (20 laps = 118 Km)
POS / RIDER / NAT. / TEAM / MOTORCYCLE / TIME / KM/H / GAP
1 / Marc MARQUEZ / SPA / Repsol Honda Team / HONDA / 40'51.835 / 173.2 /
2 / Jorge LORENZO / SPA / Movistar Yamaha MotoGP / YAMAHA / 40'52.567 / 173.2 / 0.732
3 / Valentino ROSSI / ITA / Movistar Yamaha MotoGP / YAMAHA / 41'00.354 / 172.6 / 8.519
4 / Dani PEDROSA / SPA / Repsol Honda Team / HONDA / 41'00.529 / 172.6 / 8.694
5 / Andrea DOVIZIOSO / ITA / Ducati Team / DUCATI / 41'01.073 / 172.6 / 9.238
6 / Pol ESPARGARO / SPA / Monster Yamaha Tech 3 / YAMAHA / 41'16.581 / 171.5 / 24.746
7 / Stefan BRADL / GER / LCR Honda MotoGP / HONDA / 41'18.552 / 171.3 / 26.717
8 / Andrea IANNONE / ITA / Pramac Racing / DUCATI / 41'18.745 / 171.3 / 26.910
9 / Aleix ESPARGARO / SPA / NGM Forward Racing / FORWARD YAMAHA / 41'25.290 / 170.9 / 33.455
10 / Scott REDDING / GBR / GO&FUN Honda Gresini / HONDA / 41'30.929 / 170.5 / 39.094
11 / Yonny HERNANDEZ / COL / Energy T.I. Pramac Racing / DUCATI / 41'32.090 / 170.4 / 40.255
12 / Cal CRUTCHLOW / GBR / Ducati Team / DUCATI / 41'34.862 / 170.2 / 43.027
13 / Karel ABRAHAM / CZE / Cardion AB Motoracing / HONDA / 41'44.080 / 169.6 / 52.245
14 / Hiroshi AOYAMA / JPN / Drive M7 Aspar / HONDA / 41'50.816 / 169.1 / 58.981
15 / Alex DE ANGELIS / RSM / NGM Forward Racing / FORWARD YAMAHA / 41'50.999 / 169.1 / 59.164
16 / Leon CAMIER / GBR / Drive M7 Aspar / HONDA / 41'57.515 / 168.7 / 1'05.680
17 / Michael LAVERTY / GBR / Paul Bird Motorsport / PBM / 42'02.774 / 168.3 / 1'10.939
18 / Danilo PETRUCCI / ITA / Octo IodaRacing Team / ART / 42'08.669 / 167.9 / 1'16.834
19 / Hector BARBERA / SPA / Avintia Racing / AVINTIA / 42'08.739 / 167.9 / 1'16.904
20 / Mike DI MEGLIO / FRA / Avintia Racing / AVINTIA / 42'26.774 / 166.7 / 1'34.939
Pole Position: Marc MARQUEZ 2'00.829 175.7 Km/h
Fastest Lap: Marc MARQUEZ 2'01.980 174.1 Km/h Lap 13
Circuit Record Lap: Dani PEDROSA 2'01.941 174.1 Km/h 2013
Circuit Best Lap: Marc MARQUEZ 2'00.691 175.9 Km/h 2013
CHAMPIONSHIP POSITIONS TILL DATE:
1 MARQUEZ 288, 2 PEDROSA 199, 3 ROSSI 189, 4 LORENZO 157,
5 DOVIZIOSO 129, 6 ESPARGARO, A 92, 7 ESPARGARO, P 88, 8 IANNONE 81,
9 BRADL 74, 10 SMITH 65, 11 BAUTISTA 56, 12 REDDING 51, 13 CRUTCHLOW 40,
14 AOYAMA 39, 15 HERNANDEZ 32, 16 HAYDEN 29, 17 ABRAHAM 28,
18 EDWARDS 11, 19 PIRRO 11, 20 PARKES 7.
---
There's More! Go to Pit Lane News Previous Week

Also Visit: Fast Dates Calendar News • Iron & Lace Calendar News
Calendar Girl News • Meet the Models • Paddock Garage
Get FastDates.com T-Shirts, Mugs & Photographs from Our Store


MEMBERS CORNER! Calendar Kittens, Paddock Garage, Iron & Lace Garage


Amazon.com Motorcycle Products & Apparel Store



MotorcycleSuperstore.com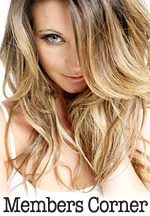 Hot Bikes, Sexy Kittens
Your Exclusive Grid Pass
also includes....
---
Eni FIM Superbike World Championship 2014 Calendar Update
South Africa Cancelled
Qatar Season Finale added
Barcelona (Spain), Thursday 31 July 2014 - The FIM and Dorna WSBK Organization would like to announce the confirmation of the Qatar Round at Losail International Circuit, scheduled for 2 November 2014.
The venue was on the WSBK calendar for five consecutive years between 2005 and 2009. In 2014, the races will be taking place under floodlights for the first time.
The impressive lighting system of the Losail International Circuit is powered by 44 13-megawatt generators and made up of 1000 structures, 3600 light bulbs and 500km of wires.
As the round will be held at night time, the final prize-giving ceremony for both WSBK and WSS classes will take place in Doha the following day, on the evening of Monday 3 November.
Regarding the Round in South Africa originally scheduled to take place on October 19, FIM and Dorna WSBK regret to announce that, despite the efforts of the local promoter (GAS Sport), the works carried out on the race track are not advanced enough to meet the conditions required to achieve FIM homologation.
Dorna WSBK Organization and the International Federation are looking into the possibility of finding a replacement for this race. Depending on the replacement venue, the awards for the FIM Superstock 1000 Cup, European Superstock 600 and European Junior Cup, powered by Honda, could be presented either at the French Round, scheduled on Sunday 5 October 2014 in Magny-Cours, or at the new venue.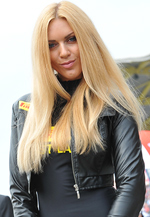 2014 SBK Race Season
Meet the offical SBK
World Superbike Girls!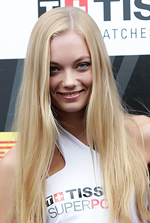 2013 SBK Race Season
Order the New
2014 / 2015 Calendars!
with the FastDates.com Calendar Kittens - the official SBK Umbrella Girls!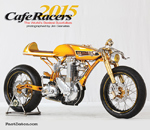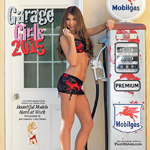 Click Below for more
2015 Calendars!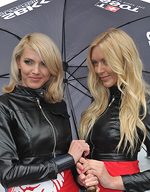 Meet FastDates.com
Calendar Kittens
SBK Grid Girls
Jitunka & Petra!
---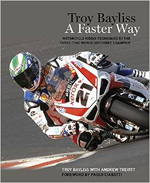 New! Troy Bayliss
A Faster Way
Track Riding Book
World Superbike Tyre supplier call for tender
Rome (Italy), Monday 28 July 2014 - Dorna WSBK Organization, in agreement with the FIM, announce the open call for tender for those companies willing to be the sole tyre supplier of the eni FIM Superbike World Championship from 2016 onwards, as the agreement with the current tyre supplier will expire at the end of 2015.
The application for the tender procedure can be submitted starting from Monday 28 July within four (4) weeks, by Monday 25 August 2014.
Those tyre companies interested in this offer can address any technical request to Gregorio Lavilla, WSBK Sporting Director.

Note: We suspec this is just a formality and Pirelli will renew its contract with World Superbike. But we also suspect the Championship is having financial problems and needs to push up the tire sposnorship fees.- Editor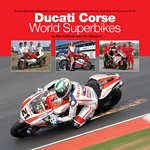 Retail $49.95 ea.
Click to Order from Amazon.com

Ducati Corse
World Superbikes
by Alan Cathcart
& Jim Gianatsis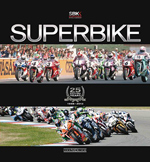 The Official SBK
World Superbikes
1987-2012
25 Year History Book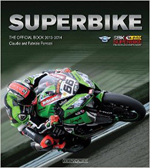 The Official SBK
2013-2014 Yearbook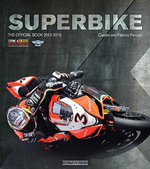 The Official SBK
2012-2013 Yearbook
These SBK Yearbooks are the Best Books Ever about World Superbike. They feature awesome color photography of the riders, bike and racing action. The feature a detailed revue of the past season in pictures and statistics, with a detailed look at the bikes and riders.

Plus a technical look data all the bikes, a preview of the upcoming season's Championship!
We buy this every year ourselves and highly recommend it!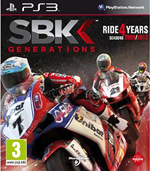 SBK World Superbike Video Game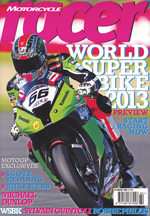 Official Print Media Partner

MV Agusta F3 800cc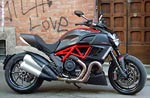 The Devil Made Us Do It!
Testing the Ducati Diavel in Italy
Sudco Carburetor Kits & OEM Replacement Parts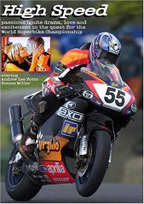 High Speed - the Movie
The best motorcycle racing movie ever made! Filmed on location at the World Superbike races , this an exciting romantic drama staring beautiful British actress Sienna Miller.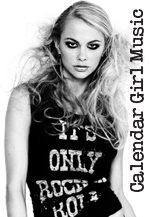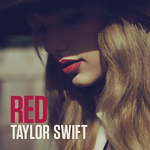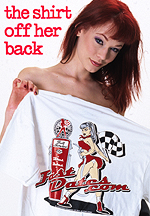 Order the Official
FastDates.com &
LA Calendar Bike Show
T-Shirts!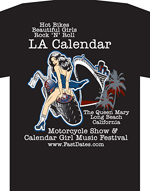 Silverstone unable to reach agreement with Dorna and Circuit of Wales to host future MotoGPs
Sept 2nd, 2014 -Silverstone Circuits Limited has confirmed that it will not be staging the British round of the FIM MotoGP™ World Championship in 2015, after failing to agree terms with The Circuit of Wales (the promoter of the event from 2015).
Richard Phillips, Managing Director of Silverstone Circuits Limited, said: "We have invested heavily in the circuit and facilities here at Silverstone, specifically to host MotoGP, and have developed the British Grand Prix into a highly successful event. We wanted to keep MotoGP™ at Silverstone, but cannot afford to subsidise it. We are extremely disappointed not to be hosting the event in 2015.

"Any future deal, with Dorna or The Circuit of Wales, had to make economic sense for all parties, including us. We know from experience what it takes to run a high quality British Grand Prix. We made what we considered to be the maximum sensible offer to retain the event at Silverstone, but it seems that The Circuit of Wales, who have no experience of running a Grand Prix, have concluded they can do better running it themselves, using Donington until their circuit is ready.
"Silverstone has taken the event to a whole new level over the last five years, so we hope this won't turn out to be a backwards step for the British Grand Prix, teams and fans. The Circuit of Wales evidently believe they can make the finances work using Donington next year – we wish them the best of luck."
FIM Superbike & Supersport World Championships
No compensation of points for the cancelled South African round
Aug 28th - The FIM and Dorna WSBK Organization inform that the possibility to compensate for the amount of points that will be missed through the cancellation of the South African Round has been denied.
The proposal made to the Manufacturers and Teams competing in the Championship to arrange
an additional race for both WSBK and WSS classes during the Round of Qatar did not receive
the required consensus.
Bimota halted from further competition in FIM Superbike World Championship rounds
Aug 28th - The Italian manufacturer reappeared under new management and showed promise when they announced their new model, the Bimota BB3 at the EICMA show in Milan last November. Plans for participation in the 2014 FIM Superbike World Championship emerged and they were in contact with the FIM and Dorna.
Participation in the FIM Superbike and Supersport World Championships or in the FIM Superstock 1000cc Cup requires any manufacturer to produce a minimum number of street legal motorcycles, identical to the presented model for homologation, at the initial inspection (125 units), before participation. Furthermore, other minimum quantities must be produced at subsequent dates (250 units by the end of the first year; 1000 units by the end of the second year).
Changes in economy and the motorcycle market in the past 5 years made FIM and Dorna reduce the required entry level and total production numbers. Additionally, a new rule was installed, allowing manufacturers to participate in Superbike events for a period of 4 months from initial date of participation without scoring points. By the end of the four month period, the manufacturer in question must show proof of 125 units produced at the initial inspection visit.

To date, past the 4 month period, Bimota has informed FIM and Dorna that the required quantity has not been produced. The homologation procedure and their participation is on hold until the date that the Italian manufacturer can meet the homologation requirements.