2014 LA Calendar Best of Show winner Image Vehicles International with Calendar Kittens Petra and Jitka, singer Katie Cole.

New Builder Image Vehicles International takes Best of Show with radical Honda CBX 6-Cylinder Cafe Racer
2014 LA Calendar Motorcycle Show Concourse d' Elegance & Calendar Girl Music Festival
Report and photos by Jim Gianatsis

Malibu, CA, Sunday July 20th 2014 - The 2014 edition of the LA Calendar Motorcycle Show continued its now 23rd year tradition as the premier outdoor streetbike event in America with producer photographer Jim Gianatsis moving the Show this year to the beautiful green lawns of the Malibu Golf Course among the twisty canyon roads in the Santa Monica Mountains alongside the Pacific Ocean. Highlighting this year's exciting activities was the emergence of another new and soon to be renown custom bike builder to the sport for which the Calendar Show is known for cultivating.

Taking Best of Show in this year's in the Calendar Bike Building Championship was Calin Senciac's Image Vehicles International motorsports fabrication shop with an incredible custom billet aluminum designed chassis built by Terry Ward and the shop crew, housing a legendary 1979 Honda CBX 1047cc air-cooled in-line 6-cylinder engine. Image Vehicles now joins other celebrity builders including Jesse James, Russell Mitchell, Jesse Rooke, Roland Sands, and Shinya Kimura among many who first premiered their bikes at the Calendar Show and went on to have their winning bikes featured in the FastDates.com Calendars to assure their place in history among the premier custom bike builders in the world.

Show producer Jim Gianatsis with Petra and Jitka stop by the Canyon Motorcycles display where Adrian and Ruth Packett and Calendar Kitten Lisa Hancock helped raise additional money for the American Cancer Society.

This year's Calendar Show supported the American Cancer Society with a portion of the ticket sales going to find a cure for cancer and support those affected by the deadly disease. Builders Adrian and Ruth Packett of Canyon Motorcycles together with their spokes model, Calendar Kitten Lindsay Hancock, also raised money for the cause with Lindsay posing for pictures on a custom Canyon Triumph with spectators for their donations.


Together with the Calendar Bike Building Championship & Concourse d' Elegance, this year's Show again featured top Celebrity Builders premiering their latest custom builds. Included were previous Show winners Jim Giuffra / AFT Metric Customs, Richard Pollock / Mule Motorcycles, Ron Baldonado / Rock Bottom Customs, with special appearances by Russell Mitchell / Exile and Chris Redwing / MotoGPwerks.

Calendar Girl Music Festival performers included recording artists Katie Cole, and Lily Elise with Sebastien Bentley.
Other selected Builders, Vendors and Exhibitors, together with 4 hours of live music with the Calendar Girl Music Show featuring the Japanese girl band Nylon Pink, singer songwriters Katie Cole and NBC TV's The Voice finalist Lily Elise added to the day's entertainment. And not to forget the Calendar Show always kicks off the world premier of next year's new 2015 FastDates.com Motorcycle PinUp Calendars photographed and produced by Jim Gianatsis, featuring the world's top road race and custom motorcycles with the beautiful Calendar Kittens featured in the Calendars in attendance at the Show.

Our SBK Fast Dates World Superbike Calendar Kittens Petra and Jitka in action at Laguna Seca World Superbike shooting in
Sidi roadrace boots from sponsor MotoNation.com for the next Calendar.
A special treat this year were the personal appearances of SBK Fast Dates World Superbike Girls Jitka Pralinka and Petra Ruzickova from the Czech Republic. Just the weekend before they were featured at the SBK World Superbike USA round at Mazda Raceway Laguna Seca where they worked on the starting grid and victory podium as the official SBK umbrella girls for the race and World TV broadcast.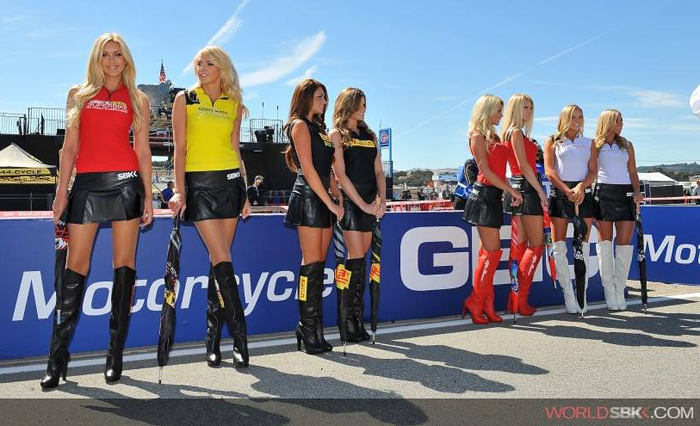 During their first ever trip to America the two beautiful Czech super models also got to shoot with Jim Gianatsis at Laguna Seca with all the top factory race bikes for the next Fast Dates World Superbike Calendar, and the following week in Los Angeles with the top class winning bikes from the Calendar Show. Both Jitka and Petra are featured in the current 2014, and new 2015 FastDates.com Calendars which premiered at the Show. Fans had the chance to buy the new Calendars, have them personally autographed by the two Czech Calendar Kittens, and pose with them and their bike for pictures by Victory Jon of HighwayPhotos.net.

SBK Fast Dates World Superbike Calendar Kittens Petra and Jitka with the new 2015 FastDates.com Calendars.
The Calendar Bike Building Championship included the popular Pro Builder class with owner Jim Giuffra / AFT Metric Customs and his crew of female builders that including Natalie Jackson and Shelby Thompson taking their 7th consecutive win with a Honda CB 750 Cafe Racer. Samuel Kao / JSK Custom Design took Special Mention in the class with a Harley Sportster Cafe Racer featuring hand built frame and bodywork and single sided swingarm.

Pro Builder: 1st Place . Jim Giuffra / AFT Metric Customs, Honda CB 750 Streetfighter.
Other class winners this year included Street Custom: Daniel Patino / custom Road King; Cafe Bike / Bobber: Adam Gaspic/Gasser Custom,/ Honda 550; Sportbike/Racebike: Richard Pollock/Mule Motorcycles, Sportster XR1200; Classic Imported: Chris Carlson, with the last surviving 1934 Husqvarna TT500 factory road racer; and Classic American: Ron Baldonado/Rock Bottom Motorcycle Company, 1932/1937 Harley custom.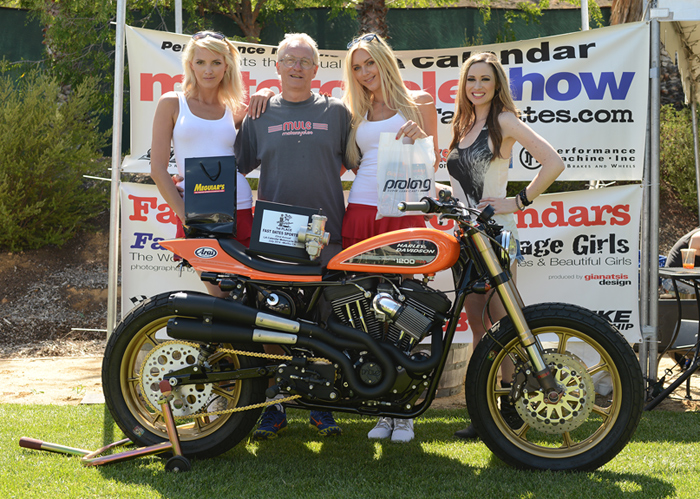 Sportbike: Richard Pollock/Mule Motorcycles, Harley XR1200 Streetmaster.
Overall and Class winners received the coveted Mikuni Carburetor trophies featuring real Mikuni VM44 Carburetors, and all top three class winners received product gift bags from Meguiar's Care Care Products amd ProLong Lubricants. Spectators with special interest custom, sport bike and collector bikes were also invited to park inside the Show grounds and display their bikes for the day.
Show attendees were also treated to great food from the Baby's Badass Burgers and The Grilled Cheese food trucks, Mike's Italian Ice. The Malibu Golf Course's own Malibu & Vine Restaurant offered a full beer, wine and soft drink bar. Plus there was ample seating on the grass field to enjoy the live music, and dining tables with umbrella shade. Riding or driving to the Show brought you on the beautiful motorcycle road of Mulholand Highway, and spectator bike and car parking was free. In all a great day of excitement for motorcycle fans for the low $20 admission.

Classic Import: Chris Carlson and his sole surviving 1934 Husqvarna TT500 factory road racer.
"This year was one of my favorite LA Calendar Motorcycle Shows ever, " said producer Jim Gianatsis. "We had a great venue with incredible bikes and celebrity builders, beautiful Calendar Kittens, great music, tasty food and beverages that everyone said they really enjoyed," "People kept coming up to me all day saying it was one of their favorite Calendar Shows ever, and that they looked forward to future Shows returning to The Malibu Golf Course. I look forward to making that happen. I'd also like to thank my Show assistants Lee Chapin, Craig Boone, Apple Price and Katrina Kazarez for helping make it all come together so smoothly again this year, and beautiful singer Katie for helping with sound mix for all the performers."

Additional Calendar Show information and photos are online at: www.FastDates.com/BIKESHOW.HTM


Special Mention: Samuel Kao / JSK Custom Design Harley Sportster cafe racer
CALENDAR BIKE BUILDING CHAMPIONSHIP RESULTS
Best of Show: Image Vehicles International, Calin Senciac and Terry Ward, 1979 Honda CBX
AFT Customs Visionary Award: Image Vehicles International, Calin Senciac and Terry Ward, 1979 Honda CBX
Special Mention: Samuel Kao / JSK Custom Design, Harley Sportster Cafe Racer

Pro Builder: 1. Jim Giuffra / AFT Metric Customs, Honda CB 750 Cafe Racer; 2. Jim Tiltz, Big Twin Custom; 3. Adrian Packett / Canyon Motorcycles, Triumph Cafe Bike.

Street Custom: 1. Daniel Patino, custom H-D Road King; 2. Unkle Al's, Harley custom; 3. Adrian Packett, Triumph late model cafe bike.

Bar Hopper: 1. Adam Gaspic / Gasser Customs, Honda CB750; 2. Michael Cooper / Gasser Customs, Honda CB550; 3. Unkle Al's, Triumph old model custom.

Sportbike: 1. Richard Pollock / Mule Motorcycles, Harley XR1200 Streetmaster; 2. Brandon Holstein, H-D Sportster; 3. Ralph Bauman, Honda CB550.

Classic American: 1. Ron Baldonado / Rock Bottom Motorcycle Company, 1932 H-D VL Antique Bobber Custom w/ 1937 ULH engine; 2. Unkle Al's, H-D Shovelhead Cafe Bike; Geraldo Montano, 1969 Sportster cafe bike.

Classic Import: 1. Chris Carlson, 1934 Husqvarna TT500 factory road racer; 2. Kent Riches / Race Tech, Rickman Honda 750 cafe racer; 3. Michael Cooper, 1971 BSA B54 cafe racer.
Kent Riches of AirTech fame came to the Show with this beautifully restored 1969 Suzuki TS125R production roadracer and a 1974 Rickman Honda 900 which took 2nd in Classic Import.
---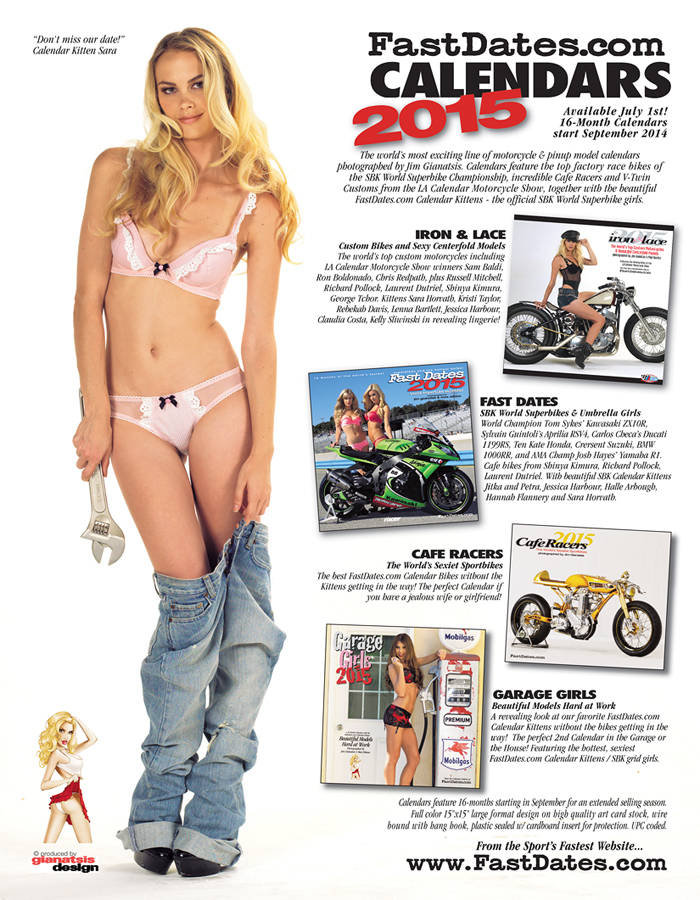 Click on the Calendar Covers to Order
World Premier! 2015 FastDates.com Motorcycle PinUp Calendars
July 1st, 2014 - The World's most exciting line of Motorccyle & PinUp Model Calendar photographed by legendary motorsports and fashion photographer Jim Gianatsis. Bikrs include the top Factory Race Bikes of the SBK World Superbike Championship, incredible Cafe Racers, and the winning custom bikes from the annual LA Calendar Motorcycle Show. Photographed together with the FastDates.com Calendar Kittens... the offical umbrella girls of the SBK World Superbike Championship. A new Calendar title added for 2015 is Cafe Racers featuring classic custom street racers without the girls getting in the way.

The FastDates.com Calendars reveal a full 16 months of the world's top motorcycles with beautiful pin up models beginning in September preceding the cover year to give dealers a full 6 month selling season if they start in August preceding the cover year. Calendars ship to Distributors in June with your ordered needed in March preceding the Calendar year. Calendars and are printed in full color on 15x15-inch heavy dull coated art stock board and wire spiral bound with a top thumb cut hanger for easy wall hanging. Packaged with a thick cardboard stiffer and inserted in a reseal able clear plastic display envelope for protection and easy viewing.
NEW! FAST 2014 Digital Calendar Magazine Yearbook
The Bikes, the Builders, the Riders, the Kittens,the Calendar Bike Show, the World Superbike races all the 2014 Calendar Pictures, and Special Features... For the first time every we take you around the world in 120 exclusive pages for the making of the 2014 FastDates.com Calendars! Now in Members Corner
---

Sykes (1) takes over the lead from Pole into Turn 2 over Guintoli (50) and Melandri (33).
2014 Eni SBK World Superbike Championship, Laguna Seca USA Round 9 of 13
Melandri and Sykes share top honors at Laguna Seca World Superbike
Laguna Seca, California, USA, July 11-13th 2014 - The ninth round of the FIM Superbike World Championship, at Laguna Seca in the USA, saw Tom Sykes secure a podium place in race one behind Aprilia's Marco Melandri and Sylvan Guintoli, then follow it up with his eighth race win of the 2014 season, to extend his championship leading advantage once again. Loris Baz scored good points in each race and David Salom (KRT SBK Evo) won both SBK Evo contests to put himself into an even more commanding lead in the Evo class. Complete Coverage Here
Valentno Rossi enjoying his summer vacation with girlfrind Linda!
---
There's More! Go to Pit Lane News Previous Week

Also Visit: Fast Dates Calendar News • Iron & Lace Calendar News
Calendar Girl News • Meet the Models • Paddock Garage
Get FastDates.com T-Shirts, Mugs & Photographs from Our Store


MEMBERS CORNER! Calendar Kittens, Paddock Garage, Iron & Lace Garage


Amazon.com Motorcycle Products & Apparel Store



MotorcycleSuperstore.com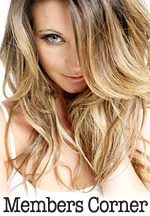 Hot Bikes, Sexy Kittens
Your Exclusive Grid Pass
also includes....
---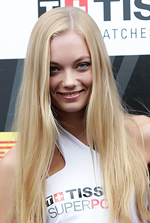 2013 SBK Race Season
Meet the offical SBK
World Superbike Girls!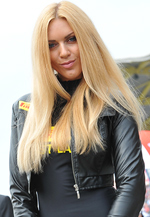 2014 SBK Race Season
Order the New
2014 / 2015 Calendars!
with the FastDates.com Calendar Kittens - the official SBK Umbrella Girls!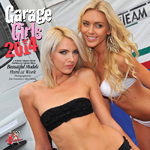 Click Below for more
2015 Calendars!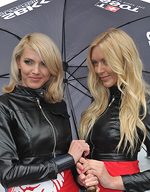 Meet FastDates.com
Calendar Kittens
SBK Grid Girls
Jitunka & Petra!
---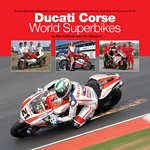 Retail $49.95 ea.
Click to Order from Amazon.com

Ducati Corse
World Superbikes
by Alan Cathcart
& Jim Gianatsis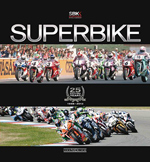 The Official SBK
World Superbikes
1987-2012
25 Year History Book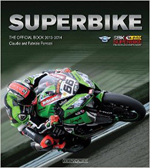 The Official SBK
2013-2014 Yearbook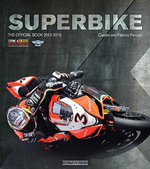 The Official SBK
2012-2013 Yearbook
These SBK Yearbooks are the Best Books Ever about World Superbike. They feature awesome color photography of the riders, bike and racing action. The feature a detailed revue of the past season in pictures and statistics, with a detailed look at the bikes and riders.

Plus a technical look data all the bikes, a preview of the upcoming season's Championship!
We buy this every year ourselves and highly recommend it!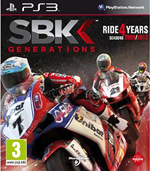 SBK World Superbike Video Game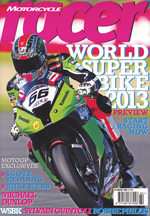 Official Print Media Partner

MV Agusta F3 800cc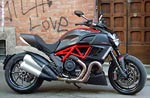 The Devil Made Us Do It!
Testing the Ducati Diavel in Italy
Sudco Carburetor Kits & OEM Replacement Parts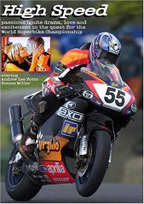 High Speed - the Movie
The best motorcycle racing movie ever made! Filmed on location at the World Superbike races , this an exciting romantic drama staring beautiful British actress Sienna Miller.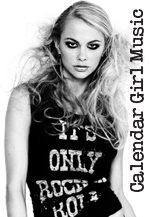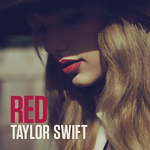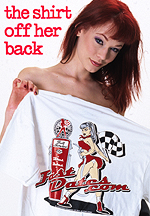 Order the Official
FastDates.com &
LA Calendar Bike Show
T-Shirts!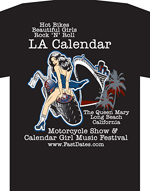 California CHP Lane Splitting Guidelines
July 24th - One of the most debated and least understood maneuvers by motorcycle riders in California - zipping between lanes of stalled traffic, or "lane-splitting" - got a little dicier when the California Highway Patrol acknowledged Wednesday that it had been required to removed safety guidelines it had just published a few weeks earlier for for the practice from its website and tossed all printed materials.
Motorcyclists, some of whom might not own a bike if they couldn't split lanes, got revved up about the pullback.
They said it will cause even more confusion about lane-splitting, which remains legal and saves riders time and fuel, but often puzzles - and sometimes outright angers - drivers of four-wheeled vehicles stuck in gridlock. Some motorcyclists, too, aren't experts on the concept.
"I'm disappointed. A lot of people put a lot of time and effort into creating those guidelines," said Nick Haris, the Western states representative of the American Motorcyclist Association. "It's a pity to see it so quickly removed."
Guidelines, not laws
The CHP removed the guidelines about two weeks ago under orders from the state's Office of Administrative Law, after complaints from a Sacramento man that they could be misinterpreted as enforceable laws. Lane-splitting tips have been banished from materials distributed by the CHP as well as the Department of Motor Vehicles and the Office of Traffic Safety.
"People liked the guidelines and appreciated them," said CHP Officer Mike Harris, an agency spokesman. "But some people had thought they were given as rules or laws that can be enforced by the department."
Here are some of the guidelines for motorcycle lane-splitting that were removed from the California Highway Patrol's website:
-- Travel no more than 10 mph faster than other traffic - danger increases at higher speed differentials.
-- It is not advisable to lane-split when traffic flow is at 30 mph or faster - danger increases as overall speed increases.
-- Typically, it is safer to split between the No. 1 and No. 2 lanes (the lanes farthest to the left) than between other lanes.
-- Consider the total environment in which you are splitting, including the width of the lanes, size of surrounding vehicles, as well as roadway, weather and lighting conditions.
-- Be alert and anticipate possible movements by other road users.
-- Don't put yourself in dangerous positions.
-- If you can't fit, don't split.
Source: California Highway Patrol
Now this wasn't addressed by the Highway Patrol and may be a real grey area, but we like to split lanes on the Double Yellow Lines between the CarPool Lane and the #1 Lane on the Freeway. Here the space is wider and it's illegal for cars to cross over the Double Yellow, so there is much less chance of a car changing lanes in front of you as you come up from behind. - Editor