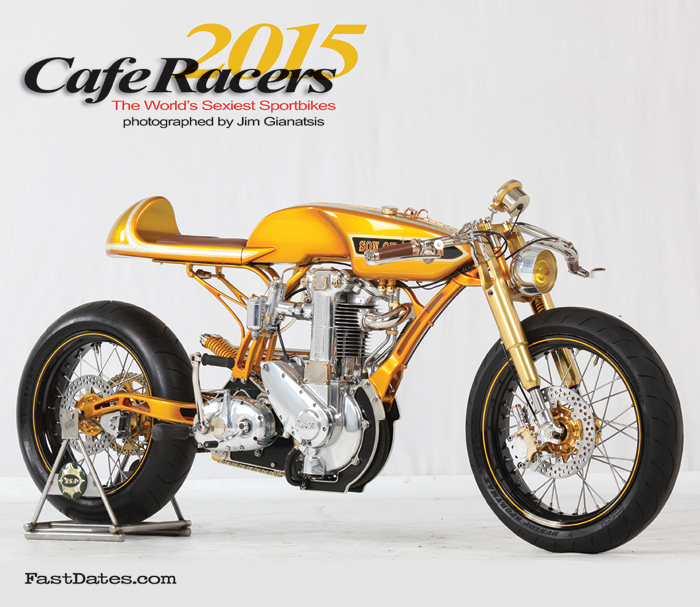 World Premier! New 2015 Cafe Racers Motorcycle Calendar
The FastDates.com Calendars is excited to premier their newest title, Cafe Racers 2015 featuring many of the finest custom street racers from the FastDates.com Motorcycle PinUp Calendars, but without the girls getting in the way of the bikes.. This is perfect Bike Calendar if you have a jealous wife, girlfriend or boyfriend, or need to be politically correct in the work place Featured in Cafe Racers are the top AMD World Championship and LA Calendar Motorcycle Show winning cafe bikes bikes from around the world built by top customizers S-Bay Motor Company, Roland Sands, Jessie Rooke, Richard Pollock, Shinya Kimura, Hideki Hoshikawa, Caleb Owens and Yoshi Kosaka. The Calendar is full color on 15x12-inch dull coated heavy art board and wire spiral bound with a hang clip for easy wall display.
The 2015 FastDates.com Calendars also include Fast Dates World Superbikes with the Officlal SBK Umbrella Girls, Iron & Lace Custom Motorcycles with Centerfold Models, and Garage Girls revealing a full 16 months beginning with September 2014 preceding the cover year. These are premium quality printed in full color on 15x15-inch dull coated heavy art board and wire spiral bound with a hang clip for easy wall display and page turning, sealed in a clear plastic envelope with cardboard stiffer for protection. FastDates.com Calendars are available online at FastDates.com, Amazon.com, Calendars.com.
ORDER ONLINE HERE

Ask for them at your favorite Motorcycle Dealer or leading Parts Distributors worldwide. Suggested USA Retail $17.95 ea. In Europe contact: Crossbow-Calendars.com, Zodiac Distributing, W&W Cycles, Custom Chrome Europe.
---
Will Aryton Badovini (center), Christian Iddon and the Alstare Bimota Team be forced to pull out of World Superbike after the summer break for not meeting the FIM / Donra deadline for the reguired homologation number of prodcution bikes?
Turmoil in SBK World Superbike as the Summer Break Ends.
Races Cancelled, Some Riders and Teams Moving to MotoGP, Bimota No Longer Approved to Race
August 27th, 2014 - With the August summer break coming to an end, the WSBK championship is ready to resume action after a month-and-a-half long break. While the engines stayed silent and the riders enjoyed a vacation, the wheels kept spinning below the surface with negotiations in the so-called "silly season." To this end, Tom Sykes' renewal with Kawasaki set in motion a domino effect that, despite being likely to last until next round in Jerez, makes the next moves in the riders' roster somewhat more predictable.

And Sykes' teammate Loris Baz has reached an agreement with the Kawasaki Provec team as well, which should be made official shortly. With one of the most competitive team's lineup sorted out, other hot properties are basically left with few options.

Among them, Jonathan Rea and Eugene Laverty have turned their attention toward MotoGP. Rea has been mentioned as a potential candidate for a Honda Open bike, which should be available both in the Gresini and Aspar squad: Alvaro Bautista is almost certainly moving to Aprilia, which is keen to accelerate development and field an official team next year, alongside Marco Melandri. Hiroshi Aoyama, on the other hand, seems to have exhausted his option after a few anonymous seasons with the Japanese factory. However, Rea's switch to MotoGP would imply a rather substantial pay cut without any real chance to run at the top of the pack, so the Ulsterman is likely to stay with Pata Honda, which sources say already decided to move WSS leader Michael Van der Mark to the top class alongside him.

Eugene Laverty, on the other hand, has been in contact with virtually every MotoGP team with an open seat. The Irishman and his manager focused their effort on Ducati, based on the long-standing relationship with Gigi Dall'Igna, but the factory bikes are already assigned to Andrea Dovizioso and Andrea Iannone, while the satellite Pramac team has other candidates at the top of its list, namely Frenchman Johann Zarco of the current AirAsia Moto2 squad.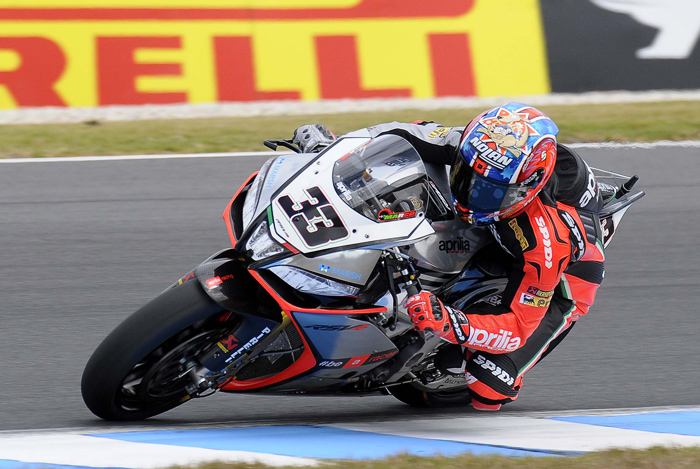 Will Marco Melandri return to MotoGP next year with the new Aprilia factory MotoGP team?

If Melandri accepts the MotoGP challenge with Aprilia, which seems the more probable option, Laverty could also stay in WSBK with the manufacturer that helped him clinch nine victories last season, but much is yet to be discovered about the competitiveness of the RSV4 in 2015. Romano Albesiano, who took the reigns of the racing department after Dall'Igna's departure, already said a new version of the bike, tailored to the new regulations, will be homologated. However, the company appears likely to move the factory team to MotoGP and simply rely on an external squad for WSBK.

To this end, many indicate Francis Batta's Alstare team as a strong option. The Belgian manager publicly declared to Italian TV that Bimota will not be able to produce the 125 bikes required for initial homologation, and therefore the team will shut down and not be present next round in Spain. The official inspection is scheduled for August 27, even though the deadline was—according the four months after the first official outing, as stated in the rulebook—August 11.

The political consequences of Bimota's fiasco are yet to be fully discerned. However, coupled with the calendar issues (both the Russian and South African rounds have been cancelled and not rescheduled or replacement events found), the proverbial hornet's nest is likely to be stirred up. This week, organizer Dorna proposed to partially recover the otherwise lost championship points by holding three races in the final round in Qatar, instead of the usual two. The idea was met favorably by most teams, but some sponsors and TV broadcasters have obviously raised questions.
Championship owner InFront's decission to put MotoGP organizers Dorna in charge of World Superbike is proving to have disasterous results for World Superbike as Dorna continues to favor its policies and promotions towards its baby, MotoGP. Perhaps the Flammini Brothers need to be brought back to SBK to ensure it survives. The turmoil in WSBK continues, so stay tuned.
---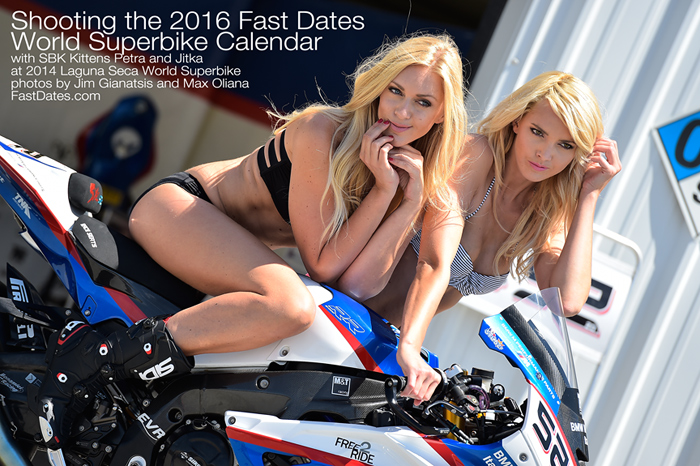 Fast Dates Calendar Celebrates 20 years by bringing
Czech SBK Calendar Kittens Jitka and Petra to 2014
Laguna Seca World Superbike and the LA Calendar Motorcycle Show
By Jim Gianatsis Photos by Jim Gianatsis, Massimo Oliana and Sabrina Mosca

California, USA, July 15-22nd 2014 -The FastDates.com Calendars and myself, producer / photographer Jim Gianatsis were excited to announce an agreement with SBK World Superbike and the international model agencies PetrasAngles.com and UmbrellaGirlsUSA.com to bring beautiful Czech Republic SBK grid girls Jitka Pralinka and Petra Ruzinka to the United States during July 2014 to work for SBK and shoot with me at the Mazda Raceway Laguna Seca United States SBK World Superbike and AMA National race weekend July 11-13th, and the LA Calendar Motorcycle Show in Malibu on July 20th.

– Complete Story and Photos Here –
Team Pata Honda's Jonathan Rea was happy to step in for a few pictures with the Kittens where we were shooting his team Ten kate Honda CBR1000R in front of their pit garage.
---

2014 LA Calendar Best of Show winner Image Vehicles International with Calendar Kittens Petra and Jitka, singer Katie Cole.

New Builder Image Vehicles International takes Best of Show with radical Honda CBX 6-Cylinder Cafe Racer
2014 LA Calendar Motorcycle Show Concourse d' Elegance & Calendar Girl Music Festival
Report and photos by Jim Gianatsis

Malibu, CA, Sunday July 20th 2014 - The 2014 edition of the LA Calendar Motorcycle Show continued its now 23rd year tradition as the premier outdoor streetbike event in America with producer photographer Jim Gianatsis moving the Show this year to the beautiful green lawns of the Malibu Golf Course among the twisty canyon roads in the Santa Monica Mountains alongside the Pacific Ocean. Highlighting this year's exciting activities was the emergence of another new and soon to be renown custom bike builder to the sport for which the Calendar Show is known for cultivating.
A special treat this year were the personal appearances of SBK Fast Dates World Superbike Girls Jitka Pralinka and Petra Ruzickova from the Czech Republic. Just the weekend before they were featured at the SBK World Superbike USA round at Mazda Raceway Laguna Seca where they worked on the starting grid and victory podium as the official SBK umbrella girls for the race and World TV broadcast.
Additional Calendar Show coverage and photos at: 2014 LA Calendar Motorcycle Show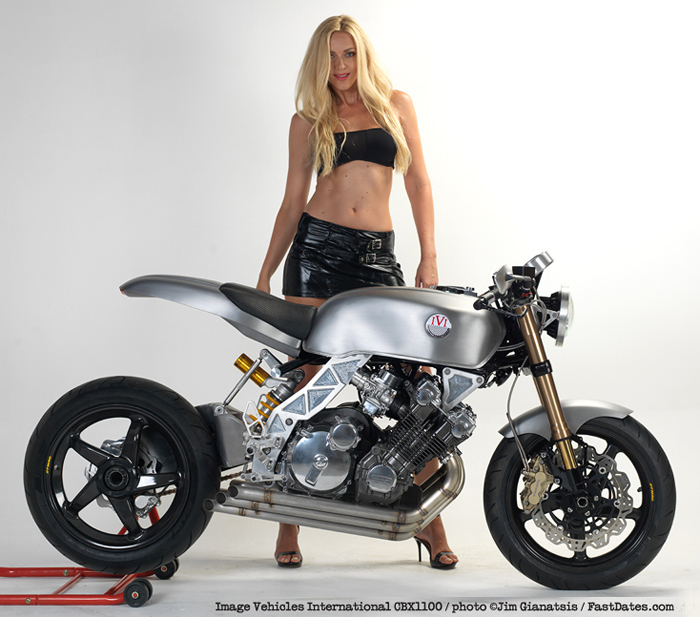 Now in The Calendar Bike Garage!
Imagine Vehicle's Honda CBX Best of Show Winner! Detail Photos and Full Size Screensavers with Calendar Kitten Petra.
---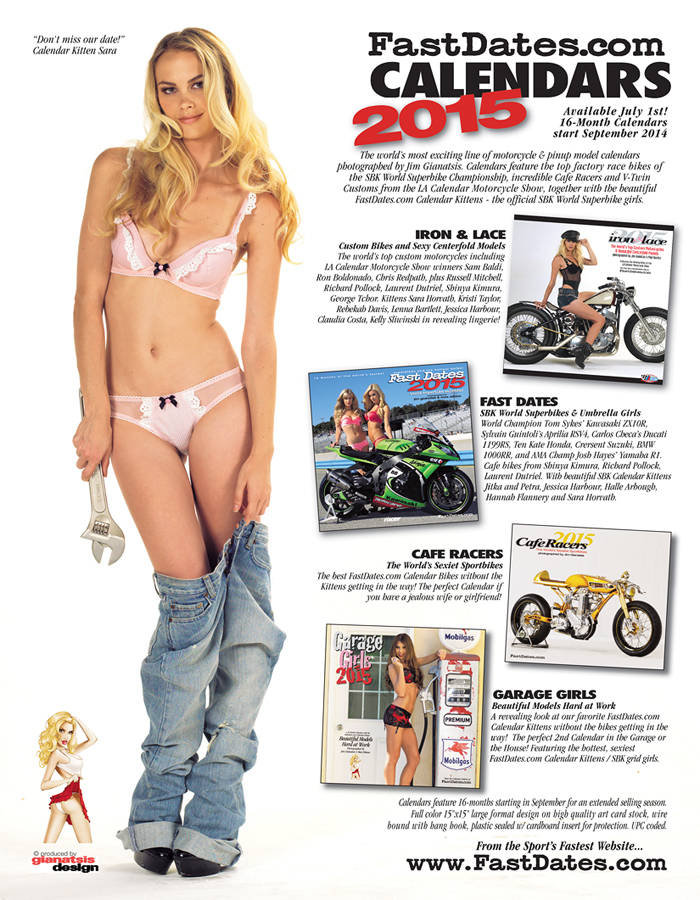 Click on the Calendar Covers to Order
World Premier! 2015 FastDates.com Motorcycle PinUp Calendars
July 1st, 2014 - The World's most exciting line of Motorccyle & PinUp Model Calendar photographed by legendary motorsports and fashion photographer Jim Gianatsis. Bikrs include the top Factory Race Bikes of the SBK World Superbike Championship, incredible Cafe Racers, and the winning custom bikes from the annual LA Calendar Motorcycle Show. Photographed together with the FastDates.com Calendar Kittens... the offical umbrella girls of the SBK World Superbike Championship. A new Calendar title added for 2015 is Cafe Racers featuring classic custom street racers without the girls getting in the way.

The FastDates.com Calendars reveal a full 16 months of the world's top motorcycles with beautiful pin up models beginning in September preceding the cover year to give dealers a full 6 month selling season if they start in August preceding the cover year. Calendars ship to Distributors in June with your ordered needed in March preceding the Calendar year. Calendars and are printed in full color on 15x15-inch heavy dull coated art stock board and wire spiral bound with a top thumb cut hanger for easy wall hanging. Packaged with a thick cardboard stiffer and inserted in a reseal able clear plastic display envelope for protection and easy viewing.
NEW! FAST 2014 Digital Calendar Magazine Yearbook
The Bikes, the Builders, the Riders, the Kittens,the Calendar Bike Show, the World Superbike races all the 2014 Calendar Pictures, and Special Features... For the first time every we take you around the world in 120 exclusive pages for the making of the 2014 FastDates.com Calendars! Now in Members Corner
---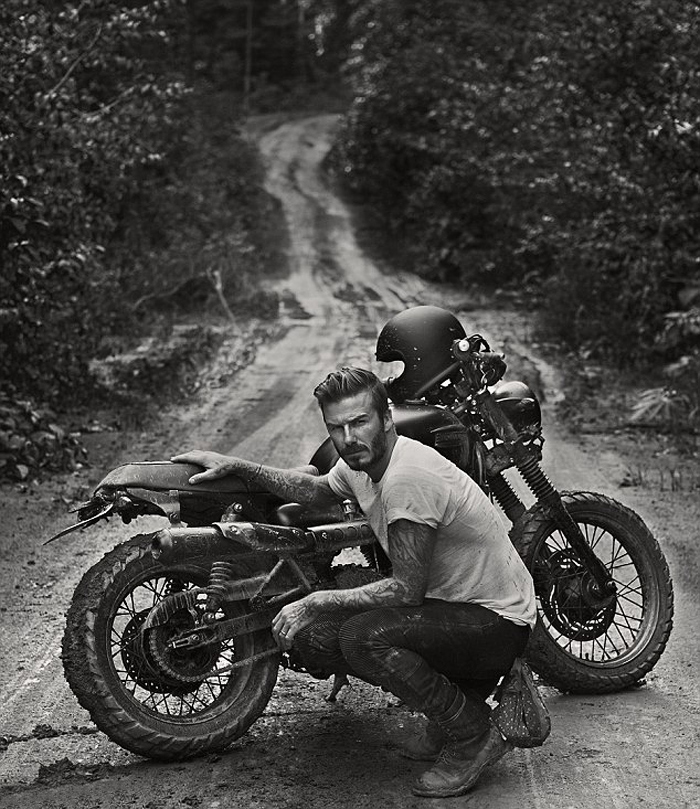 David Beckham Rides through Brazil's Amazon
by Triumph Motorcycle for a BBC TV Documumentary
David Beckham has admitted that he loved the anonymity of riding through Brazil's Amazon rainforest on a motorbike, but his journey wasn't without its challenges. The football star, who explored the world's largest rainforest on two wheels earlier this year for a BBC documentary, said he was thrilled by the sense of freedom he felt on the trip, but struggled with sleeping in a hammock and not being able to wash as often as he liked.

Speaking to comedian and adventurer Michael Palin in a special interview, the former England player said he wanted to mark his retirement from professional football by embarking on the Brazilian odyssey. 'I retired 12 months ago and my whole life, my whole career has been about having a particular schedule that I've always kept to, so we just wanted to be able to jump on the bikes and do what we wanted, wherever we wanted', he explained.

The star decided to travel with three of his closest friends, Anthony Mandler (a world-renowned photographer and video director), Derek White (an experienced motorbike rider), and best friend Dave Gardner who he has known since they were 14.

'I wanted to do something that we would all enjoy - I'm a big motorbike rider and so are two of my three friends that came with me on this trip. It was the kind of journey that had no schedule.

'It was important to also find somewhere where I was unrecognisable, and we found that.'
The trip was organised and filmed by Anthony, who didn't exactly give his fellow travellers a full briefing about what they would be up to: 'Derek came with a suitcase of 'going out' shirts! He wasn't expecting to camp, he wasn't expecting to go into the jungle, so it was a whole surprise for him.

'Dave and I were better prepared but Anthony still didn't tell us much which is actually what I wanted.'
Beckham admitted that the anonymity riding the bike afforded him was liberating. 'When I have the helmet on nobody knows it's me. When I'm on a bike it's one of the few times that I feel free - so bikes were a big part of it for me.'
But while David looked forward to his adventure, it seems his family were worried about how he would cope. Footage form the documentary shows Brooklyn predicting his dad will struggle with spiders in the jungle, while wife Victoria jokes that he will need to wear a hat 'the whole time' to cover his messy hair.
The four friends set off to Brazil, just a few months ahead of the World Cup, to explore the wilds of the rainforest for a 90-minute BBC Documentary called 'David Beckham: Into the Unknown'.

The program first aired on BBC1 on June 9, the programme will see the group fly in to the rainforest city of Manaus - where England are set to play Italy - and racking up the miles as they head into the wilderness, bed down in hammocks and even catch and fillet their own fish, before cooking them on the open fire. As Brooklyn predicted, the group discovered a tarantula just three metres into their trek into the jungle. Later, they encountered six-foot long anacondas as they travelled along the Amazon in 'leaky' canoes.
In the interview with Palin, himself famed for circumnavigating the globe for various BBC documentaries, Beckham admitted he found sleeping in a hammock quite a challenge and only slept for 30 minutes on his first night in the jungle.
It was only when someone taught him how to sleep comfortably – either diagonally or 'like a frog' - that he finally managed to get the hang of it.

'I've been in a hammock before with the kids or with Victoria, but sleeping in a hammock that was going to be your bed for 12 days, that was a whole different thing', he explained. 'My first night's sleep in the hammock was terrible, I had about 30 minutes sleep. About two days later someone decided to explain how best to sleep in a hammock and after that it was great.' However, the star admitted that the lack of washing facilities did get him down: 'I am a clean person, so that was pretty tough for me,' he said.
Despite the hardships, the footballer became a dab hand at making a fire. And he certainly seemed to bond well with the locals, particularly when he met members of the remote Yanomami tribe, who have interacted with very few westerners.

Beckham described the experience as a 'huge honour' but admitted he found it nerve-wracking. The tribe greeted him with a special welcoming ceremony and the children were intrigued by the tattoos on his arms, which they tried to rub off.

Another of the tribesmen asked: 'What do you do? What do you hunt?' When David explained he was a professional footballer, the man asked 'What is football?' 'I didn't explain it very well', says Beckham, 'the only time I've ever had to explain football before is probably to my wife.'
David said the team took quite a difficult route through the rainforest, admitting there were a few 'dodgy roads along the way'.
But the star said the trip was 'exhilarating', and didn't regret anything about the experience, even when he nearly fell off his bike after hitting some ridges on a steep hill, following two solid days of rain. 'That was probably the worst that we came up against, but it was fun,' he told Palin. 'It made me feel like a 17-year-old and I'd do it all over again.'

While some of the roads were dangerous, Beckham said he never felt that the situation was life-threatening, but said he wouldn't want his boys doing it. 'Not that I could stop them!' he jokes. And the thing he is most proud of is that he came out of the jungle alive, along with the fact that he got to see more of his friends than he'd ever seen before: 'Seeing Dave really, really struggle – that was a pleasurable part of the trip!'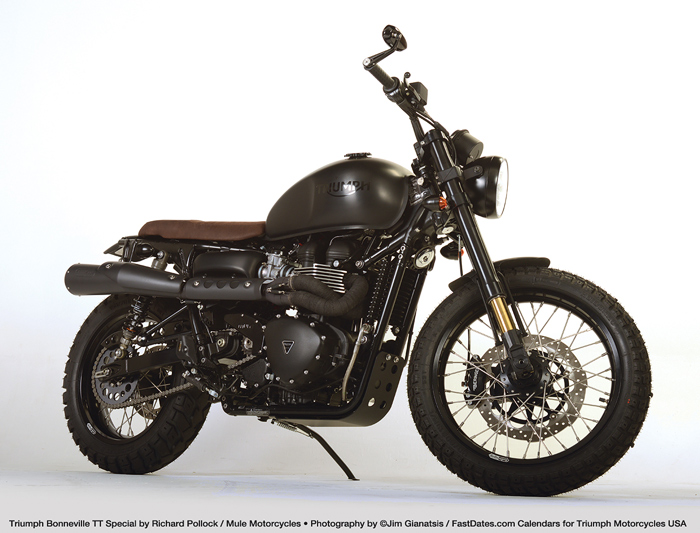 Triumph Motorcycles wanted to thank David Beckham for his support and riding of Triumph motorcycles in his BBC TV Show, so they commission FastDates.com Calendar builder Richard Pollock / Mule Motorcycles to build this custom Bonneville TT off-road
bike with a Blacked Out Military Theme. Editor Jim Gianatsis got to photographed the bike in our FastDates.com studio, the same day it was presented by Triumph Motorcycles America to David at his home in Beverly Hills, CA.
---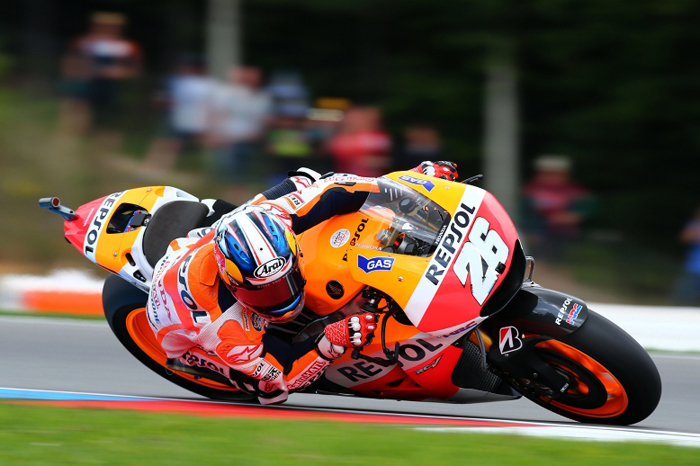 Dani Pedrosa
2014 FIM MotoGPWorld Championship, Czech Grand Prix, Brno Round 11 of 18
Marquez Doesn't Win, but...
Pedrosa Maintains Honda's Clean Sweep of the 2014 MotoGPs at Brno
Czech Grand Prix, Brno, Race Day, Sunday, 17 August 2014 - Dani Pedrosa (Repsol Honda RC213V) rode a superbly judged race at Brno to score his first victory of the season and thereby end the winning streak of team-mate Marc Marquez (Repsol Honda RC213V) who came home fourth this afternoon. Pedrosa's 26th MotoGP victory strengthened his second place in the World Championship standings and moved him to within 77 points of Marquez with seven races remaining.
Pedrosa – who had already won here in MotoGP, 250s and 125s – started well from the second row of the grid and steadily worked his way to the front, setting a new lap record and then grabbing the lead from Jorge Lorenzo (Yamaha) at Turn Three on lap six. Although Lorenzo tried everything in his power to stay with the Honda he couldn't quite manage it around the fast, majestic Brno circuit. At one point Pedrosa built a 1.7 second advantage over his closest rival, finally crossing the line 0.410 seconds ahead as he battled some front-end chatter issues during the final laps. After the race he strongly congratulated his team for his first win since Sepang 2013. Complete Coverage Continued Here
FastDates.com Calednar Kitten Petra (3rd from left in the sun glasses) , back home in her home country of the Czech Republic after hanging with us in California, was part of the MotoGP Police squad at Brno
---
Rossi leading the opening laps ahead of Marquez, Lorenzo and Dovizioso.
2014 MotoGP World Championship, Indianapolis USA Round 10 of 18
Marquez Makes it a Perfect 10 for the Season at Indy USA MotoGP
Indianapolis Motor Speedway, Sunday, 10 August, 2014 - Honda's defending World Champion Marc Marquez (Repsol Honda RC213V) powered to a tenth victory in ten races at the Indianapolis Grand Prix today, preserving his perfect 2014 record from yet another pole position, adding a new lap record, and extending his title lead still further in a landmark start to the second half of the season. Hondas triumphed also in the other two MotoGP classes, adding a hard-fought Moto3 win to the inevitable victory in the all-Honda Moto2 class.
A crowd of more than 80,000, dwarfed by the massive 250,000-capacity grandstands of the historic Indianapolis banked oval circuit, were treated to a thrilling spectacle in the MotoGP race, with four riders changing places sometimes several times in the same lap. Complete Coverage Continued Here
Three-wide in a turn as Marquez (93) slips inside of Lorezo and Rossi to take the lead.
---

Calendar Kittens Petra and Jitka present Tom Sykes the Superpool award at Laguna Seca.
2014 Eni SBK World Superbike Championship, Laguna Seca USA Round 9 of 13
Melandri and Sykes share top honors at Laguna Seca World Superbike
Laguna Seca, California, USA, July 11-13th 2014 - The ninth round of the FIM Superbike World Championship, at Laguna Seca in the USA, saw Tom Sykes secure a podium place in race one behind Aprilia's Marco Melandri and Sylvan Guintoli, then follow it up with his eighth race win of the 2014 season, to extend his championship leading advantage once again. Loris Baz scored good points in each race and David Salom (KRT SBK Evo) won both SBK Evo contests to put himself into an even more commanding lead in the Evo class. Complete Coverage Here
---
There's More! Go to Pit Lane News Previous Week

Also Visit: Fast Dates Calendar News • Iron & Lace Calendar News
Calendar Girl News • Meet the Models • Paddock Garage
Get FastDates.com T-Shirts, Mugs & Photographs from Our Store


MEMBERS CORNER! Calendar Kittens, Paddock Garage, Iron & Lace Garage


Amazon.com Motorcycle Products & Apparel Store



MotorcycleSuperstore.com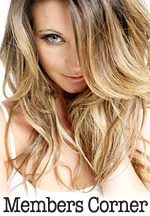 Hot Bikes, Sexy Kittens
Your Exclusive Grid Pass
also includes....
---
Eni FIM Superbike World Championship 2014 Calendar Update
South Africa Cancelled
Qatar Season Finale added
Barcelona (Spain), Thursday 31 July 2014 - The FIM and Dorna WSBK Organization would like to announce the confirmation of the Qatar Round at Losail International Circuit, scheduled for 2 November 2014.
The venue was on the WSBK calendar for five consecutive years between 2005 and 2009. In 2014, the races will be taking place under floodlights for the first time.
The impressive lighting system of the Losail International Circuit is powered by 44 13-megawatt generators and made up of 1000 structures, 3600 light bulbs and 500km of wires.
As the round will be held at night time, the final prize-giving ceremony for both WSBK and WSS classes will take place in Doha the following day, on the evening of Monday 3 November.
Regarding the Round in South Africa originally scheduled to take place on October 19, FIM and Dorna WSBK regret to announce that, despite the efforts of the local promoter (GAS Sport), the works carried out on the race track are not advanced enough to meet the conditions required to achieve FIM homologation.
Dorna WSBK Organization and the International Federation are looking into the possibility of finding a replacement for this race. Depending on the replacement venue, the awards for the FIM Superstock 1000 Cup, European Superstock 600 and European Junior Cup, powered by Honda, could be presented either at the French Round, scheduled on Sunday 5 October 2014 in Magny-Cours, or at the new venue.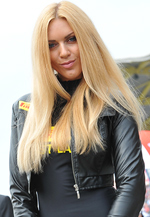 2014 SBK Race Season
Meet the offical SBK
World Superbike Girls!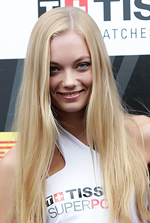 2013 SBK Race Season
Order the New
2014 / 2015 Calendars!
with the FastDates.com Calendar Kittens - the official SBK Umbrella Girls!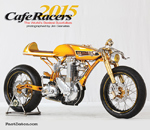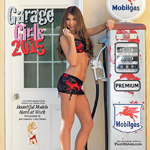 Click Below for more
2015 Calendars!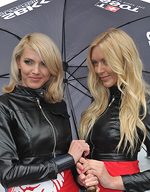 Meet FastDates.com
Calendar Kittens
SBK Grid Girls
Jitunka & Petra!
---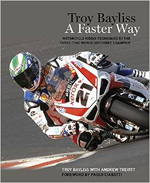 New! Troy Bayliss
A Faster Way
Track Riding Book
World Superbike Tyre supplier call for tender
Rome (Italy), Monday 28 July 2014 - Dorna WSBK Organization, in agreement with the FIM, announce the open call for tender for those companies willing to be the sole tyre supplier of the eni FIM Superbike World Championship from 2016 onwards, as the agreement with the current tyre supplier will expire at the end of 2015.
The application for the tender procedure can be submitted starting from Monday 28 July within four (4) weeks, by Monday 25 August 2014.
Those tyre companies interested in this offer can address any technical request to Gregorio Lavilla, WSBK Sporting Director.

Note: We suspec this is just a formality and Pirelli will renew its contract with World Superbike. But we also suspect the Championship is having financial problems and needs to push up the tire sposnorship fees.- Editor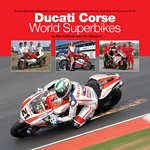 Retail $49.95 ea.
Click to Order from Amazon.com

Ducati Corse
World Superbikes
by Alan Cathcart
& Jim Gianatsis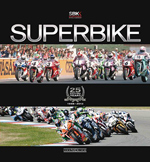 The Official SBK
World Superbikes
1987-2012
25 Year History Book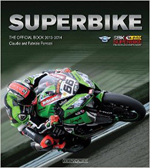 The Official SBK
2013-2014 Yearbook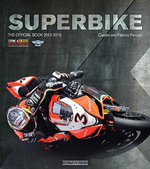 The Official SBK
2012-2013 Yearbook
These SBK Yearbooks are the Best Books Ever about World Superbike. They feature awesome color photography of the riders, bike and racing action. The feature a detailed revue of the past season in pictures and statistics, with a detailed look at the bikes and riders.

Plus a technical look data all the bikes, a preview of the upcoming season's Championship!
We buy this every year ourselves and highly recommend it!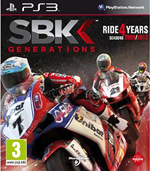 SBK World Superbike Video Game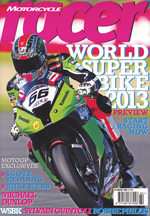 Official Print Media Partner

MV Agusta F3 800cc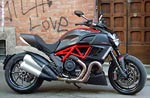 The Devil Made Us Do It!
Testing the Ducati Diavel in Italy
Sudco Carburetor Kits & OEM Replacement Parts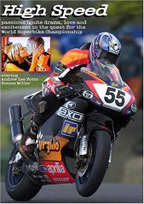 High Speed - the Movie
The best motorcycle racing movie ever made! Filmed on location at the World Superbike races , this an exciting romantic drama staring beautiful British actress Sienna Miller.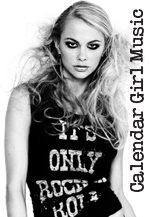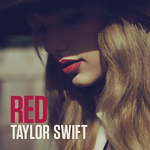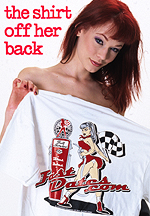 Order the Official
FastDates.com &
LA Calendar Bike Show
T-Shirts!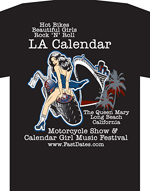 California CHP Lane Splitting Guidelines
July 24th - One of the most debated and least understood maneuvers by motorcycle riders in California - zipping between lanes of stalled traffic, or "lane-splitting" - got a little dicier when the California Highway Patrol acknowledged Wednesday that it had been required to removed safety guidelines it had just published a few weeks earlier for for the practice from its website and tossed all printed materials.
Motorcyclists, some of whom might not own a bike if they couldn't split lanes, got revved up about the pullback.
They said it will cause even more confusion about lane-splitting, which remains legal and saves riders time and fuel, but often puzzles - and sometimes outright angers - drivers of four-wheeled vehicles stuck in gridlock. Some motorcyclists, too, aren't experts on the concept.
"I'm disappointed. A lot of people put a lot of time and effort into creating those guidelines," said Nick Haris, the Western states representative of the American Motorcyclist Association. "It's a pity to see it so quickly removed."
Guidelines, not laws
The CHP removed the guidelines about two weeks ago under orders from the state's Office of Administrative Law, after complaints from a Sacramento man that they could be misinterpreted as enforceable laws. Lane-splitting tips have been banished from materials distributed by the CHP as well as the Department of Motor Vehicles and the Office of Traffic Safety.
"People liked the guidelines and appreciated them," said CHP Officer Mike Harris, an agency spokesman. "But some people had thought they were given as rules or laws that can be enforced by the department."
Here are some of the guidelines for motorcycle lane-splitting that were removed from the California Highway Patrol's website:
-- Travel no more than 10 mph faster than other traffic - danger increases at higher speed differentials.
-- It is not advisable to lane-split when traffic flow is at 30 mph or faster - danger increases as overall speed increases.
-- Typically, it is safer to split between the No. 1 and No. 2 lanes (the lanes farthest to the left) than between other lanes.
-- Consider the total environment in which you are splitting, including the width of the lanes, size of surrounding vehicles, as well as roadway, weather and lighting conditions.
-- Be alert and anticipate possible movements by other road users.
-- Don't put yourself in dangerous positions.
-- If you can't fit, don't split.
Source: California Highway Patrol
Now this wasn't addressed by the Highway Patrol and may be a real grey area, but we like to split lanes on the Double Yellow Lines between the CarPool Lane and the #1 Lane on the Freeway. Here the space is wider and it's illegal for cars to cross over the Double Yellow, so there is much less chance of a car changing lanes in front of you as you come up from behind. - Editor