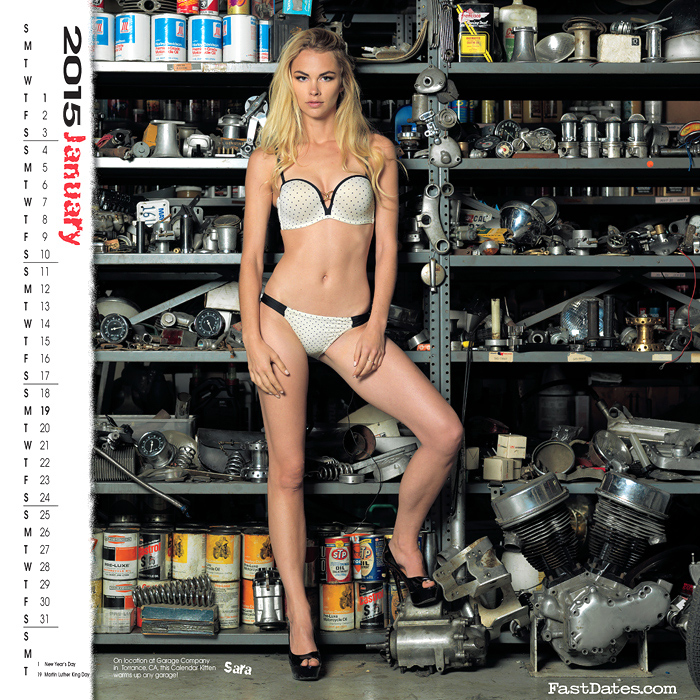 This Month in the 2015 Garage Girls Calendar...
Beauitful FastDates.com Calendar Kitten Sara Horvath gets caught in the parts room at The Garage Company, Torrance, CA.
See more of our beautiful Models and Calendar bikes in the Calendar Bike Garage and in Members Corner.
The 2015 Garage Calendar is now sold out, but you can still get Sara in the 2015 Iron & Lace and Fast Dates Calendars.

Order the Fast Dates Calendars
See more revealing pictorials of the Calendar Kittens and get Calendar Screensavers in Members Corner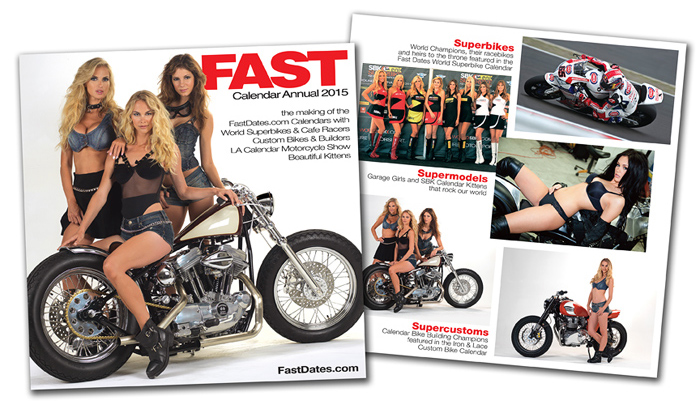 NEW! FAST 2015, 2014 Calendar Digital Yearbook
Go behind the scenes of the FastDates.com Calendar photo shoots at the SBK World Superbike races, the Los Angeles Calendar Motorcycle Show & Concourse d' Elegance, and inside the FastDates.com Studio of famed photographer Jim Gianatsis. Meet the official SBK World Superbike Calendar Kittens who also serve as the official SBK podium and grid girls, the top factory riders of World Superbike, and America's top custom bike builders. You'll find detailed editorial photo features on the Calendars' top Custom and Race bikes, and on the Calendar Kittens.
Did we forget anything? - Oh yes! The new FAST 2015 Calendar Yearbook Digital Edition features in high resolution every page in the new 2015 Fast Dates World Superbike, Iron & Lace Custom Bikes, Garage Girls and Cafe Racers Calendars featuring the world's top race and custom bikes and the beautiful Calendar Kittens!
Now in Members Corner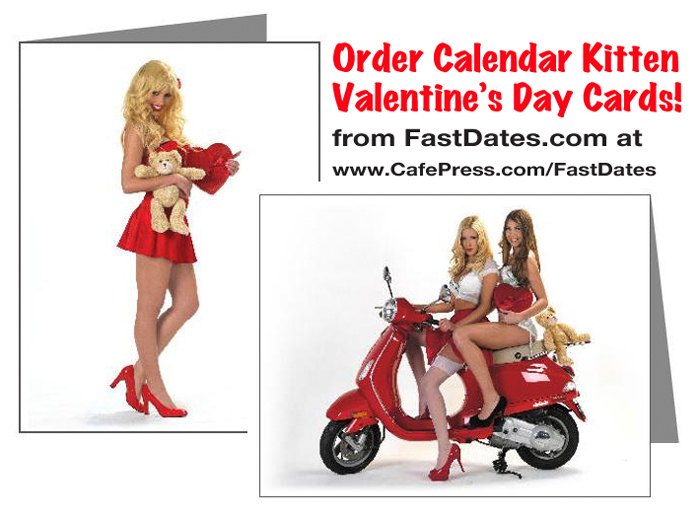 ---
The New Polaris 3-Wheeler Slingshot !
Is it a Motorcycle or a Sports Car ? We wring its neck in the canyons and take it for a cruise along the beach to find out...
Polaris Slingshot Test Here
Two States Refuse to Register the Slingshot
WETHERSFIELD, Conn, Jan 6th 2015 - When is a motorcycle not a motorcycle? When it's a Polaris Slingshot, according to Connecticut motor vehicle officials. Connectict has become the 2nd state , following Texas, not to be allow registration of the Slingshot as a motorcycle. Did Polaris make a big mistake in trying to build a 3 wheel car? Read our test and find out....
Polaris executives gave state Department of Motor Vehicles officials demo rides of the Slingshot on Dec. 8 in an effort to have the three-wheeler classified as a motorcycle, but failed to convince the agency to allow its sale and registration in Connecticut.

The DMV reaffirmed its earlier ruling that the reverse trike cannot be classified or registered as a motorcycle, finding it more akin to a car than a bike, according to the Waterbury Republican-American. The state definition of a motorcycle excludes vehicles that have an enclosed driver's seat and an enclosed motor, and the Slingshot has both.

"It is the consensus of the DMV that this vehicle closely resembles an automobile in appearance, and is equipped (brake, clutch, accelerator, steering wheel, four cylinder engine, seatbelt, gear shifter, etc.) and handles like an automobile rather than a motorcycle," DMV senior attorney Sharon Geanuracos said in a Dec. 10 letter to Polaris.

The state is urging Polaris to approach legislators about creating a new classification for three-wheelers.
---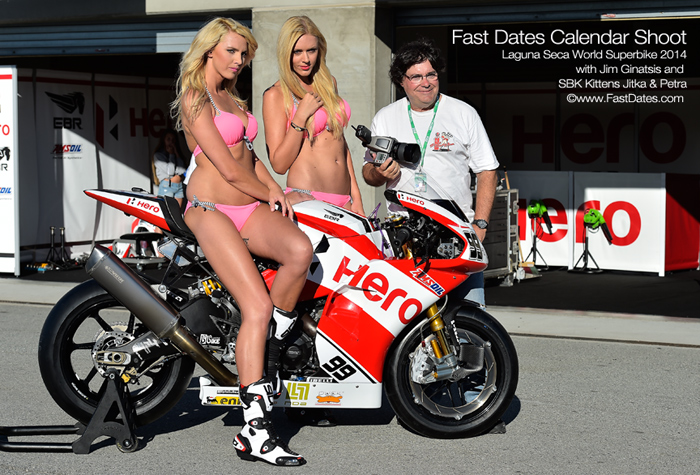 2015 SBK World Superbike Championship

WSBK Annouces 14 Race Schedule for 2015 with Thailand and Return to Russia
December 2014 – Dorna WSBK Organization and the FIM (Fédération Internationale de Motocyclisme) are glad to announce that a new circuit will enter the WSBK calendar in 2015. Chang International Circuit, in Buriram, Thailand, will host the eni FIM Superbike World Championship for the first time ever in the history of the competition, next 20-22 March 2015. The agreement between DWO and the local organiser consist in a 3-year contract.

Following their recent visit to the circuit, FIM and Dorna representatives could state that the homologation procedure was approved and could verify that both the track and the facilities are ready to welcome the world series.
Thailand is the 24th Country to be visited by the eni FIM Superbike World Championship and, as well as the whole Asian area, represents a strategic market for the production-based bikes championship and its sponsors and partners, and the interest of local fans in motorsports can guarantee a huge spectator attendance on site.

The Thai Round is joining the list of the 12 events held in 2014 which are already confirmed for the next season. Dorna and FIM are still working closely on a final calendar for the 2015 that will consist of a maximum of 15 rounds and which will be published next November, 18th.

Javier Alonso, Dorna WSBK Executive Director: "We are pleased to announce the introduction of the Thai Round in the calendar, as a clear evidence of our goal to reach new key markets for the motorcycle industry. Over the last two years the World SBK has accomplished to be present within important regions, such as the USA, Malaysia, Australia and Qatar with successful events, and we keep working in this direction."
Vito Ippolito, FIM President: "One of the objectives of the FIM is to have races on every continent. The Asian people are very enthusiastic about motorcycling and having Thailand in the 2015 calendar is a real honour and achievement for all of us and very important for the sport!"

Newin Chidchob, Chang International Circuit President: "Chang International Circuit is located in Buriram, one of the northeastern provinces of Thailand, and can accommodate up to 40,000 spectators. The track is 4.554 km in length, and its 12 corners are designed to support the highest speeds. Last October the circuit hosted the Buriram United Super GT race, with a crowd figure of 131,000 spectators and hundreds of media covering the event. We look forward to hosting our first world competition for motorcycles and we are proud this will be the eni FIM Superbike World Championship."
DATE COUNTRY CIRCUIT WSBK WSS STK1000
22 February Australia Phillip Island GP Circuit X X
22 March Thailand Chang International Circuit X X
12 April Spain MotorLand Aragón X X X
19 April The Netherlands TT Circuit Assen X X X
10 May Italy Autodromo Ferrari di Imola X X X
24 May UK Donington Park X X X
07 June Portugal Autódromo Ido Algarve* X X X
21 June Italy Misano Circuit Simoncelli X X X
05 July Russia Moscow Raceway* X X
19 July USA Laguna Seca X and AMA Pro Roadracing
02 August Malaysia Sepang International X X
20 September Spain Circuito de Jerez X X X
04 October France Circuit Magny-Cours X X X
18 October Qatar Losail International Circuit* X X
Unofficial Tests Scheduled:
Jan 14-16 2015 PORTIMAO: Honda
jan 19-20 2015 MOTORLAND: KRT + Red Devils + Puccetti WSS Sofuoglu & Faccani + Grillini + Honda
Jan 21-22 2015 PORTIMAO: Ducati SBK + MV Agusta SBK & WSS + BMW Motorrad Italia + Red Devils + Puccetti WSS Sofuoglu & Faccani + Suzuki WSBK + EBR
Jan 26-27 2015 JEREZ: Ducati SBK + Ducati MotoGP + Red Devils + KRT on the 27th and 28th + Puccetti WSS Sofuoglu & Faccani + MV Agusta + BMW Motorrad Italia (TBC) + Honda + Suzuki WSBK + EBR
The Official SBK Test days are scheduled as follows:
Round 1, Phillip Island – Monday 16 and Tuesday 17 February (WSBK, WSS)
Round 7, Autódromo Internacional do Algarve – Monday 08 June (WSBK)
Round 12, Circuito de Jerez – Monday 21 September (WSBK)

World Superbike Rules & Updates
December 24th, 2014 - FIM Superbike & Supersport World Championships and FIM Superstock 1000cc Cup
Decision of the Superbike Commission - 2014 final meeting . The Superbike Commission, composed of Messrs Javier Alonso (WSBK Executive Director), Ignacio Verneda (FIM CEO) and Takanao Tsubouchi (MSMA Representative), met at the Dorna Headquarters in Madrid on 16 December 2014 in the presence of MM Daniel Carrera and Gregorio Lavilla (WSBK-Dorna), Scott Smart and Paul Duparc (FIM). During the 2014 final meeting, the SBK Commission has agreed as follows:

1). The SBK Sporting, Disciplinary and Medical Regulations will be harmonised as much as possible with the 2015 Grand Prix Regulations.
2). After the approval of the main pillars of the SBK Technical Regulations 2015 last June 12th , two main points of discussion have been clarified:
• The Superbike Commission agreed to amend the details of the Superbike Balancing rules to improve the clarity of the application of the balancing method. Changes for the 2014 season included the balancing level being carried from one season to the next and this had resulted in other small details needing updates.
• For safety reasons, The Superbike Commission agreed to consider, individually, any manufacturers request to use their 2014 season electronics packages during the first two championship rounds 'as is', in case of any issues arising from the changes in the electronics concept in the 2015 regulations. Should this arise then the Manufacturer must make available to all 'customer' teams on the same brand of machinery the same 2014 electronics so as not to disadvantage them.
3). The Superbike Commission approved assembly of a working group comprising of any interested machine manufacturers to develop a class structure for an entry level category. The category would be based on the burgeoning Supersport 300 class machinery and would aim to include varied capacities and engine configurations, with the aim to provide a low cost platform to develop new talent. The class would be raced in many domestic championships with the goal being to bring the 'stars of the future' to the premier events running alongside the World Championship series.
The full 2015 Regulations will be available on the FIM website:
http://www.fim-live.com/en/sport/regulations-and-documents/superbike/
---
Retro Yoshimura Suzuki GS1000 Superbike
Check out this awesome 1981 Suzuki GS1000 based retro superbike built, owned and raced by George Beavers of Santa Monica, CA. We love the original style twin piggyback shock rear suspension, mated up with a modern upside down front fork and Tokio radial front brakes, and the modern lightweight Marchesini forged wheels. We are look forward to hooking up with George to photograph his bike for the Fast Dates Calendar.
---
COMPLETE EICMA 2014 COVERAGE HERE
---
COMPLETE IMS 2014 COVERAGE HERE
---
Entry Tiers Set For MotoAmerica Series
Three Choices For Superbike, Superstock 1000 And Supersport
COSTA MESA, CA, JAN. 12 - MotoAmerica, the new home of the AMA Superbike Series, has announced that it will have three rider-entry options for Superbike, Superstock 1000 and Supersport in its debut season with riders/teams having the choice of Premier Entry, Season Entry and Single Event Entry.

The Superstock 600 and KTM RC Cup riders/teams will be eligible for Season Entry and Single Event Entry.

Effective immediately, MotoAmerica is accepting applications for both Premier and Season Entry for Superbike, Superstock 1000 and Supersport with an entry closing deadline set for February 10. Riders and teams who are accepted for the limited number of Premier Entries will receive benefits such as a guaranteed purse, paddock hospitality footprint, permanent credentials, and media initiatives.

"The registration program is designed to support those who create a true partnership with MotoAmerica, as well as distribute purse monies throughout the field, helping to facilitate more rider participation," said MotoAmerica COO and KRAVE Partner Chuck Aksland. "We are encouraging season-long entry to create a consistent grid to our fans and industry partners, as well as facilitate cross promotion with our riders and the series, and the registration structure will help achieve that goal."

Premier and Season Entry is the only way to guarantee a registration space for MotoAmerica classes. In early March, MotoAmerica will release single-event entries on a per track and space-available basis.

For more information and to receive a Premier Entry or Season Entry application, email registration@motoamerica.com.
Miller Motorsports Park Added To MotoAmerica Schedule
Full slate of MotoAmerica races set for June 26-28
COSTA MESA, CA, JAN. 7, 2015 - MotoAmerica, the new home of the AMA Superbike Series, has announced that Miller Motorsports Park has been added to the 2015 MotoAmerica AMA/FIM North American Road Racing Series with the popular facility in Toole, Utah, set to host a full slate of MotoAmerica races, June 26-28.

The fast and flowing racetrack in Utah wasn't a part of the AMA Superbike Championship in 2014, but returns after hosting a total of six AMA Superbike weekends since opening in 2006. Miller Motorsports Park also played host to the World Superbike Championship from 2008 to 2012.

Monster Graves Yamaha's Josh Herrin and Yoshimura Suzuki's Martin Cardenas split Superbike victories at Miller the last time a Superbike National was held there in 2013.

"The racers and teams have nothing but good things to say about Miller Motorsports Park and we're happy to have them on our schedule for 2015," said MotoAmerica president and three-time 500cc World Champion Wayne Rainey. "Miller gives us another round in the western half of the country so it's good for our fans in places like Arizona, California, Nevada, New Mexico, Idaho, Wyoming, Colorado and, of course, Utah. I hope those fans make the trip to what is truly a top-notch racetrack in a spectacular part of the country."

The Miller Motorsports Park staff is also eager and ready to host a round of the championship. Although the last combined SBK World Superbike / AMA Pro Racing round at Miller in 2012 drew less than 3,000 spectators. A stand alone AMA round would draw far less, but the track could probably use the team entry revenue.- Ed.

"We are very excited to be a part of the inaugural season of the MotoAmerica Road Racing Series," said Brian Smith, General Manager of Miller Motorsports Park. "Most of the teams and riders are familiar faces to us here, so it will be great to have them back again. The organization looks well positioned to lead North American professional motorcycle road racing into the future, and we look forward to a great partnership."

The Miller Motorsports Park round, like the rest of the MotoAmerica AMA/FIM North American Road Racing Series, will air on the CBS Sports Network.

About MotoAmerica
MotoAmerica is the new North American road racing series created in 2014. MotoAmerica is an affiliate of KRAVE Group LLC, a partnership that includes three-time 500cc World Champion, two-time AMA Superbike Champion, and AMA Hall of Famer Wayne Rainey, ex-racer and former manager of Team Roberts Chuck Aksland, motorsports marketing executive Terry Karges, and businessman Richard Varner.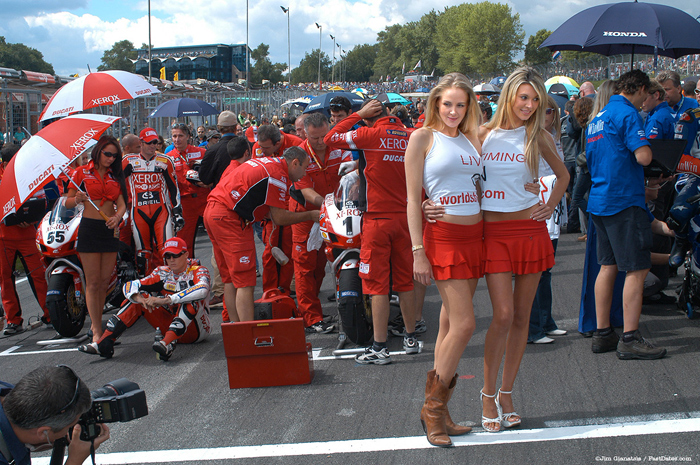 The short track road courses in England like this a Brands Hatch can draw up to 90,000 fans for World and British Superbike.
Does America Need a New Type of Race Track & Promotor
to Revive Professional Motorcycle Road Racing?
Having a new owner for AMA Pro Roadracing with MotoAmerica is a great first step. But it won't bring old fans back to motorcycle roadracing in America, or create new fans.

You only have to look at what type racing in America is successful. As we all know, it's pretty much just Supercross and NASCAR, both which take place in stadium stye tracks where fans are up close and can watch all the action around the entire track, and there's access to the pits and paddock - The Pit Show in Supercross - so you can get up close and meet the riders, the spokesmodels, and see teams and the machines.
The Daytona Motorsports Group (DMG) had the opportunity to do this with their enclosed tracks at Daytona Speedway and California Speedway, but they weren't willing to invest the money required to build a quality FIA / FIM approved infield road race courses inside their superspeedways like Indianapolis did, or revise their many road race courses like Watkins Glen to be FIA / FIM approved like the new Circuit of the Americas in Austin, TX. So the motorcycle roadrace and sport car fans stopped coming. The sport has pretty much died.
In California, both Laguna Seca and Somona Raceway are part way there, but they they don't draw a big fan base any more because they lack a lot of the spectator amenities that are expected today, and full race viewing is still limited in many areas of the track. And Laguna Seca fans are subject to 2 days of traveling to the event, exorbitant hotel and restaurant costs in the area. A 4-day travel / race weekend to attend Laguna, Barber, Miller Motorsports, etc can easily cost $500 - $1,000.

Unfortunately the combined World SBK / AMA Nationals at Mazda Raceway Laguna Seca in 2013 only drew our estimate of around 2,000 race fans, and this past July 2014 around 3,000 fans. The offical Laguna Press release for the 2014 motorcycle race weekend claimed a very generous 55,000 attendace number. Here you can see the front grandstands were nearly empty for the race start.

And remember, these tracks are also competing today against awesome TV coverage (where you see the entire race, including on bike cameras, interviews, features etc), which is so much better and cheaper than being at the race itself.

I can stay home on the race weekend, ride my sportbike on Sunday morning, watch the awesome MotoGP and World Superbike race coverage on TV, seeing much more of the action and riders in their pit boxes then I ever could being there in person.
We need to reinvent the wheel in America to bring old fans back to motorcycle roadracing, and find new fans under 40 years olds.
What killed up and coming Supermoto racing in America 8 years ago was the promoters who let the riders design big tracks, and refused to run events on small enclosed go-cart style tracks to allow fans to see tight, close racing.

The best Supermoto race I ever saw was the National staged in the infield at the 1/2 mile banked oval at Irwindale Speedway, CA, where us fans in the Main Grandstands were able to see the entire track and all the action. Think about Daytona Supercross which pulls 25,000 fans for the Supercross on the front straightway, but only 2,000 fans returning the next day for the National Roadrace on the full Daytona road course. There in a nut shell is the problem - not being able to see the full track and be close to all the racing.

For AMA and FIM roadracing to be successful in America it needs to be on newer design, tighter, more exciting tracks where the fans can get up close and see it all. And get into the pits to see the riders and bikes, and be fully entertained when there is no action on the track. Laguna Seca does a great job of this, but their remote location in central California and a 4 day commitment to travel there when the middle class no longer has a big disposable income, makes it really challenging in today's world. Plus you're fighting the aging fan demographics with most young people no longer having an interest in motorsports.

This is why Pro Roadracing must be made a spectator entertainment event like Supercross, to pull in the younger general spectators as well, and not the quickly disappearing, demographic aging, hard core motorcycle roadracing enthusiasts from 30-40 years ago. That horse has left the barn.

AMA / FIM motorcycle roadracing in American really needs to be reinvented as a new type of spectator show like Supercross, held at only the best stadium style tracks in America, with an entertaining Midway Show for the fans, and I don't know how this can be achieved without someone spending millions to build these new tracks close to major population centers....

Jim Gianatsis, Producer
Gianatsis Design Associates
FastDates.com Calendars & Website
Los Angeles Calendar Motorcycle Show & Concours d'Elegance
---

Ducati Scramber Classic with wire spoke alloy wheels and high rear fender is highest priced model at $9,995. Click to Go BIG
Ducati Premiers It's New Retro Scambler and new 1199R15 at Intermot
Intermot, Cologne Germany, October 1st 2014 - The wait is over at last. The Ducati Scrambler is finally out of the yellow container that has so jealously guarded it over the last few months and is now – after the previews granted to employees and Ducatisti at
World Ducati Week 2014 - officially ready to be revealed to all enthusiasts. This is more than just a new bike: it's a whole new world, one that expresses itself via a range of versions that provide a starting point for satisfying the different needs and wants of individual motorcyclists. CONTINUED HERE
The 1199R15 Targets World Superbike
Created for the enjoyment of the most demanding enthusiasts, the Panigale R has been developed through the experience of Ducati in the World Superbike Championship. Fitted with a race-spec version of the Superquadro 1198 cm3 engine which meets displacement restrictions enabling it to compete in world and national Superbike and Superstock series, the Panigale R incorporates numerous features adapted specifically for the racetrack.

Titanium exhaust valves and 2 ring pistons have been added to the Superquadro engine, which was already fitted with titanium intake valves and rods. The pistons' short-skirt design and the use of only 2 rings (compression ring and oil ring) reduce their overall mass and friction. Added to this is an extremely lightweight crankshaft, which is balanced thanks to tungsten inserts in the counterweights, and dedicated camshafts which allow the Panigale R to reach a maximum power level of 205 hp at 11,500
rpm and a torque level of 136.2 Nm at 10,250 rpm.

As per usualy Ducati power ratings, this 205 hp at 11,500 rpm is probably with the stock street legal exhaust sustem, so the full Titanium Akrapociv racing Exhaust that comes with the bike should up power closer to 220hp - close to what theTeam Ducati Corse factory bikes were running in Wold Superbike during the 2014 season. For racing in 2015 the engine will have to remain stock in the 1000 Superstock Class, but in Wood Superbike the engines are allowed to be further modified with higher compression pistons on race gas, different race kit cams, and porting. SO the 2015 factory spec 1199RS15 bikes will be putting out around 240hp.

The Panigale R is also fitted with a clutch designed specifically for racing as well as a series of technical features that ensure maximum performance even after long distances, considering the strict regulations on power unit quotas in races reserved for modified production bikes.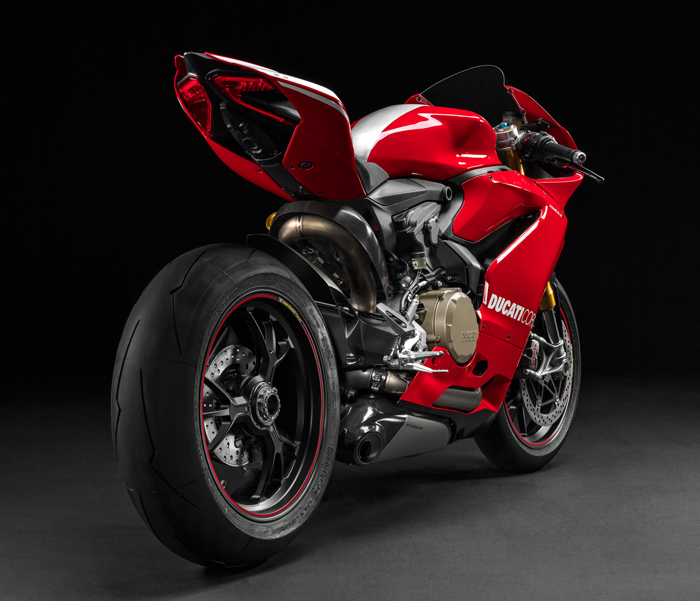 Reinforcing the incredible level of performance of the electronic kit, the Panigale R has been fitted with the same elements used on the 1299 Panigale. It has, for instance, the Inertial Measurement Unit (IMU) which commands the Cornering ABS, Ducati Wheelie Control (DWC), Ducati Traction Control (DTC), and Engine Brake Control (EBC), along with an automatic calibration system for tyre dimension and final transmission ratio. In addition, it includes the Ducati Data Analysis+ GPS (DDA+ GPS) system
with lean angle visualization. The impressive provision of electronic devices also includes auxiliary buttons on the handlebars, as on race bikes, to regulate the DTC, DWC or EBC systems rapidly during track use.

The Panigale R is also fitted with Öhlins mechanical suspension and it has a steering angle of 24° and a swingarm pivot that can be adjusted among 4 positions. In addition it has dedicated steering offset geometry which advances the front axle by 5 mm compared to the 1299 Panigale and the 1299 Panigale S (with relative increment of the wheelbase distance from 1,437 mm to 1,442 mm), in order to further increase stability particularly in conditions of extreme track riding or racing.

The Panigale R is fitted with a number of parts made in carbon fibre and, thanks in part to the use of the approved Akrapovic titanium silencer and the extremely lightweight lithium ion battery, the Panigale R weighs 6 kg / 13.2 lbs less than the previous 2013 1199 Panigale R.

The whole 1299 Panigale/Panigale R range is fitted exclusively with Pirelli Diablo Supercorsa SP tyres. These are the road versions of the tyres used in the Superstock 1000 FIM Cup: 120/70 ZR17 at the front and 200/55 x ZR17 at the rear.

Designed to maintain precision both on the straights and when cornering, the 200/55 x ZR17 rear tyre significantly enhances the contact patch and turn-in speed, adding a higher profile to the width of 200mm. Pirelli and Ducati technicians have worked together to obtain perfect synergy between the front and rear profiles, which ensures unprecedented precise road feel and extraordinary directional agility during cornering, thanks to the monocoque technology used for the chassis.

The structure and compound used for the tyres is derived directly form Pirelli's experience in the World Superbike Championship. The tyre carcasses have been designed in order to guarantee rigidity during extreme braking and the outer sections have been designed to maximise the area of contact; furthermore the double compound of the tyre treads contains polymers which facilitate rapid warming and consistent grip.

The new 1199R15 is essentially the 2014 Limited Edition 1199 Superleggera which sold for $72,000, less its' Carbron Fibre bodywork and higher end Brembo hand controls. However the 1199R15 also has a half degree quicker 24° steering head, and adjustable trail front fork steeering clamps which the Superleggera didn't have, so the R15 is a quicker handling track bike.
A pretty good deal for USD $33,995 - less than half the price of the Superleggera. Only 500 are bring built, which gives each Ducati dealer in the USA an allocation of about 2 with delivery starting in April. We have a depost on ours. - The Editor
1199R15 Features
• 1198 cm³ engine with Superbike derived components
• New electronic kit with Inertial Measurement Unit (IMU)
• Riding Modes (Race, Sport, Wet)
• Ducati Safety Pack (Cornering ABS, DTC)
• DWC, EBC, DQS up/down
• Automatic calibration system of the tyre size and final drive ratio
• Öhlins mechanical suspension (NIX30 fork, TTX36 shock absorber)
• Lightweight forged aluminium wheels
• DDA+ GPS and visualisation of lean angle
• Li-ion battery
• Auxiliary buttons to adjust DTC, DWC, EBC
• Adjustable Öhlins steering damper
• TFT instrumentation with indicator of lean angle
• Akrapoviç homologated full titanium exhaust
---
Now in the Calendar Bike Garage!
Alstare Bimota DB3 EVO World Superbike
Up close detail shots of the race bike and full-size screen saver photos with SBK Fast Dates Calendar Kittn Petra.
---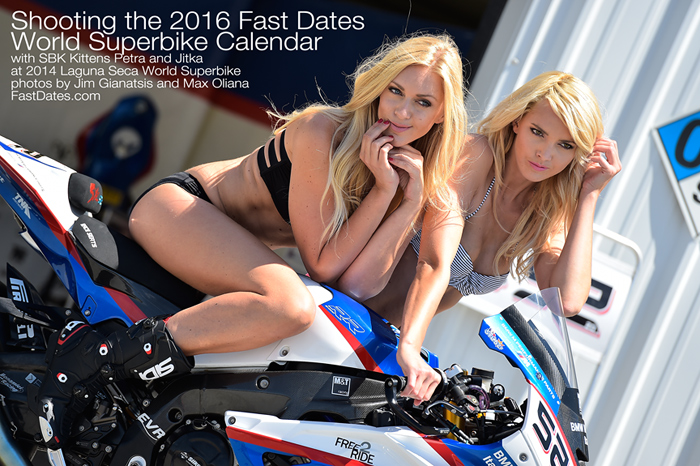 Fast Dates World Superbike Calendar Celebrates 20 years by bringing
Czech SBK Calendar Kittens Jitka and Petra to 2014
Laguna Seca World Superbike and the LA Calendar Motorcycle Show
By Jim Gianatsis Photos by Jim Gianatsis, Massimo Oliana and Sabrina Mosca

California, USA, July 15-22nd 2014 -The FastDates.com Calendars and myself, producer / photographer Jim Gianatsis were excited to announce an agreement with SBK World Superbike and the international model agencies PetrasAngles.com and UmbrellaGirlsUSA.com to bring beautiful Czech Republic SBK grid girls Jitka Pralinka and Petra Ruzinka to the United States during July 2014 to work for SBK and shoot with me at the Mazda Raceway Laguna Seca United States SBK World Superbike and AMA National race weekend July 11-13th, and the LA Calendar Motorcycle Show in Malibu on July 20th.

– Complete Story and Photos Here –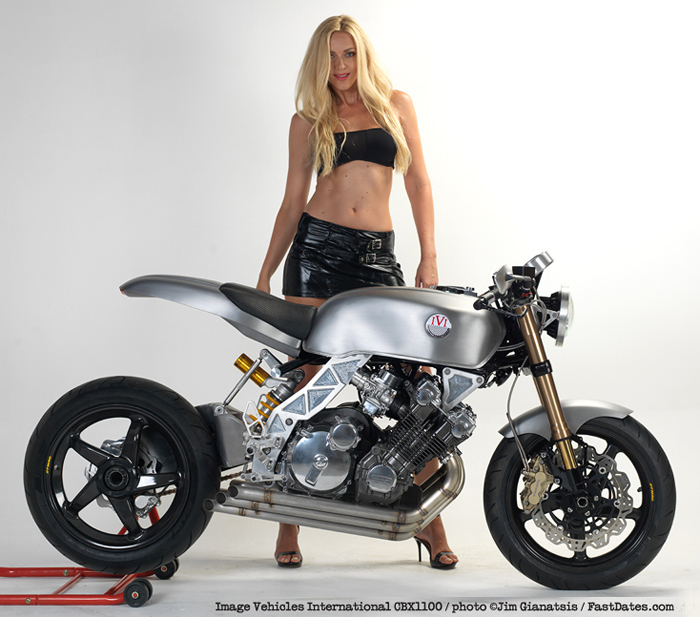 Now in The Calendar Bike Garage!
Imagine Vehicle's Honda CBX Best of Show Winner! Detail Photos and Full Size Screensavers with Calendar Kitten Petra.

2014 LA Calendar Motorcycle Show Concourse d' Elegance & Calendar Girl Music Festival
Report and photos by Jim Gianatsis

Malibu, CA, Sunday July 20th 2014 - The 2014 edition of the LA Calendar Motorcycle Show continued its now 23rd year tradition as the premier outdoor streetbike event in America with producer photographer Jim Gianatsis moving the Show this year to the beautiful green lawns of the Malibu Golf Course among the twisty canyon roads in the Santa Monica Mountains alongside the Pacific Ocean. Highlighting this year's exciting activities was the emergence of another new and soon to be renown custom bike builder to the sport for which the Calendar Show is known for cultivating. Additional Calendar Show coverage and photos at:

- 2014 LA Calendar Motorcycle Show Coverage -
---
Edelweiss Motorcycle Tour of the Pyrenees
By Jim Gianatsis / photos by Jim Gianatsis
Barcelona, Spain, June 2014 - For me, there's no more beautiful, educational and exciting place in the world to visit than Western Europe. And to visit parts of it on a world class motorcycle on perfect riding roads without traffic, unencumbered by baggage, with experienced tour guides who know all the best roads and places to stop, is nothing short of nirvana. Complete Story Here
---
Bubba Shobert, Jean-Michel Bayle, Cindy Margolis and the Honda 750 NS Dirt Tracker
So what do an AMA Dirt Track National Champion, and FIM World Motocross Champion and sexy celebrity pinup model Cindy Margolis have to do with each other? In the ultimate dirt track three-way, they all got to play around with this exotic factory Honda RC750 NS Dirt Tracker that Bubba rode to the 1979 AMA Grand National Championship, and Jean-Michele got to ride out at El Mirage Dry Lake in the Califronia desert. The picture above is from our 1992 Fast Dates Racebike Calendar with Past Edition Calendars for Collectors still availble to buy in Collectors Corner.
---
There's More! Go to Pit Lane News Previous Week

Also Visit: Fast Dates Calendar News • Iron & Lace Calendar News
Calendar Girl News • Meet the Models • Paddock Garage
Get FastDates.com T-Shirts, Mugs & Photographs from Our Store


MEMBERS CORNER! Calendar Kittens, Paddock Garage, Iron & Lace Garage


Amazon.com Motorcycle Products & Apparel Store



MotorcycleSuperstore.com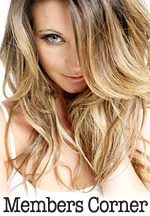 Hot Bikes, Sexy Kittens
Your Exclusive Grid Pass
also includes....
---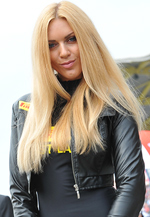 2014 SBK Race Season
Meet the offical SBK
World Superbike Girls!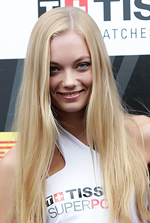 2013 SBK Race Season
Order the New
2014 / 2015 Calendars!
with the FastDates.com Calendar Kittens - the official SBK Umbrella Girls!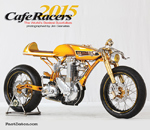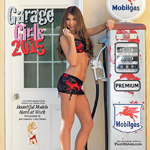 Click Below for more
2015 Calendars!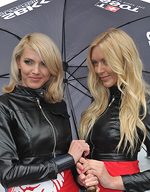 Meet FastDates.com
Calendar Kittens
SBK Grid Girls
Jitunka & Petra!
---
World Superbike champion Sylvain Guintoli joins Pata Honda
Monday Nov 3rd, 2014 - The 2014 World Superbike champion Sylvain Guintoli has signed an agreement to ride for the Pata Honda team alongside Michael van der Mark in the 2015 championship aboard Honda's CBR1000RR Fireblade SP machine.

Guintoli is one of the most widely experienced riders in the World Superbike paddock and won the 2014 title in yesterday's final round at the Losail International Circuit in Qatar. The French rider, who lives in the UK with his English wife Caroline and their four children, has also ridden at the highest level in MotoGP.

The 32-year-old has a total of nine World Superbike wins to his credit, five of which have come this season: at Phillip Island in Australia, Assen in the Netherlands, his home round of Magny-Cours in France last month, and a double race win in Qatar yesterday to end the season in some style. He boasts a total of 40 WSBK podium finishes.

Although the 2015 season will be Guintoli's first ride for Honda, he has a strong historical relationship with the team's title partner Pata, having ridden for a Pata-sponsored Ducati team in 2012, taking two race victories to finish seventh that season in the World Superbike standings.

The announcement of Guintoli's appointment to the Pata Honda World Superbike team and his new partnership with 2014 World Supersport champion, Michael van der Mark, means that the team will bid farewell to both Jonathan Rea and Leon Haslam. The entire Pata Honda team and Honda Motor Europe offer their very best wishes to both riders in the future careers.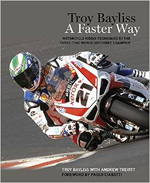 New! Troy Bayliss
A Faster Way
Track Riding Book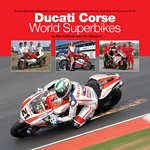 Retail $49.95 ea.
Click to Order from Amazon.com

Ducati Corse
World Superbikes
by Alan Cathcart
& Jim Gianatsis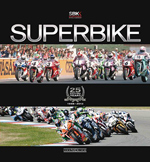 The Official SBK
World Superbikes
1987-2012
25 Year History Book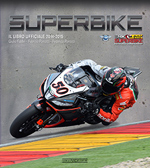 The Official SBK
2014-2015 Yearbook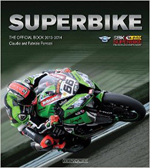 The Official SBK
2013-2014 Yearbook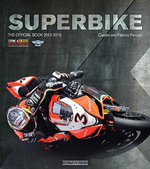 The Official SBK
2012-2013 Yearbook
These SBK Yearbooks are the Best Books Ever about World Superbike. They feature awesome color photography of the riders, bike and racing action. The feature a detailed revue of the past season in pictures and statistics, with a detailed look at the bikes and riders.

Plus a technical look data all the bikes, a preview of the upcoming season's Championship!
We buy this every year ourselves and highly recommend it!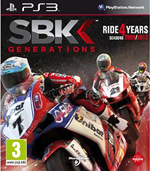 SBK World Superbike Video Game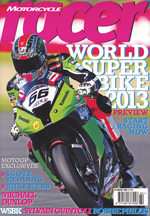 Official Print Media Partner

MV Agusta F3 800cc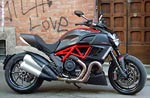 The Devil Made Us Do It!
Testing the Ducati Diavel in Italy
Sudco Carburetor Kits & OEM Replacement Parts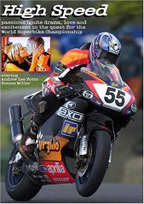 High Speed - the Movie
The best motorcycle racing movie ever made! Filmed on location at the World Superbike races , this an exciting romantic drama staring beautiful British actress Sienna Miller.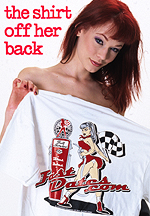 Order the Official
FastDates.com &
LA Calendar Bike Show
T-Shirts!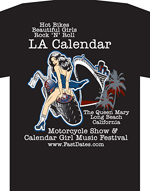 J R Racing Announces2015 BMW World Superbike Team with Badovini and Elias
Nov 25th - After weeks of speculation and rumours, J R Racing is delighted to be able to announce its definitive rider line-up for the 2015 World Superbike Championship. Spaniard Toni Elias and Italian Ayrton Badovini will contest next year's title race with the new BMW S1000 RR.Toni Elias is one of the most experienced motorcycle racers around. He began his career racing 125s in the World Championship, in 2000, when he was just seventeen years of age. He took his first win in 2001 and finished 3rd in the championship that year. He moved up to the 250 class in 2002 and stayed there for three years, before progressing to MotoGP in 2005. In 2010 he competed in the inaugural Moto2 World Championship, taking the title comfortably with three races to spare. Over the next two years he suffered mixed fortunes in Moto2 and MotoGP before switching to the World Superbike Championship for the last four races of 2013.Toni Elias "This is a very exciting project and I am happy to be part of it. I think the BMW S1000 RR will be a very good bike for the new rules in 2015 and I am really looking forward to racing it. Next year will be a very interesting year for World Superbikes and although there's a lot of work to be done and the team is completely new, I think we may surprise a few people." Ayrton Badovini is no stranger to the BMW S1000 RR. He was 2010 FIM Superstock Champion, riding a BMW S1000 RR, for BMW Motorrad Itlalia. He dominated the championship taking 10 podiums, including 9 wins and won the title by a massive 98 points. He took part in the World Superbike Championship on a BMW S1000 RR in 2011 and 2012 before switching to Ducati in 2013. But he returned to BMW power onboard the Alstare Bimota BB3 in 2014, making him the most experienced BMW powered rider in the paddock.Ayrton Badovini "I think the BMW S1000 RR is one of the best bikes for the new regulations. I remember the original BMW and I believe that the new bike can only be better. Having Troy Corser in the team will help our team's progress and my development as rider. I am very happy to be part of this new and exciting project and cannot wait to get started."
Gemma Voces Pons (Team Manager) - "I know Toni quite well from the past and believe he will be very competitive, even though he has no experience with the BMW. He is very keen to start and I can't wait to see him riding our bike.
I have been watching Ayrton for years and am very impressed with his skills. His experience with the S1000RR is very important to us and I know he will help develop the bike and bring it to the top.
I really feel we have a top rider line-up and, even though we are a little behind in our preparation for the new season, I'm sure we will not disappoint."'Chary' Robinson (Team Owner) - "I'm very happy with our choice of riders. It's very important for us, and our partners, to have a Spanish and an Italian rider. I'm pretty sure we will achieve very good results with them both.

Toni needs no introduction. I worked with him back in 125cc and was already very impressed with his skills then.

Ayrton has done an impressive job with Bimota and BMW over the years and I'm pretty sure he will fit in the team very well.
There's a lot of work to be done before the first race, but I cannot wait to see the bikes in action."