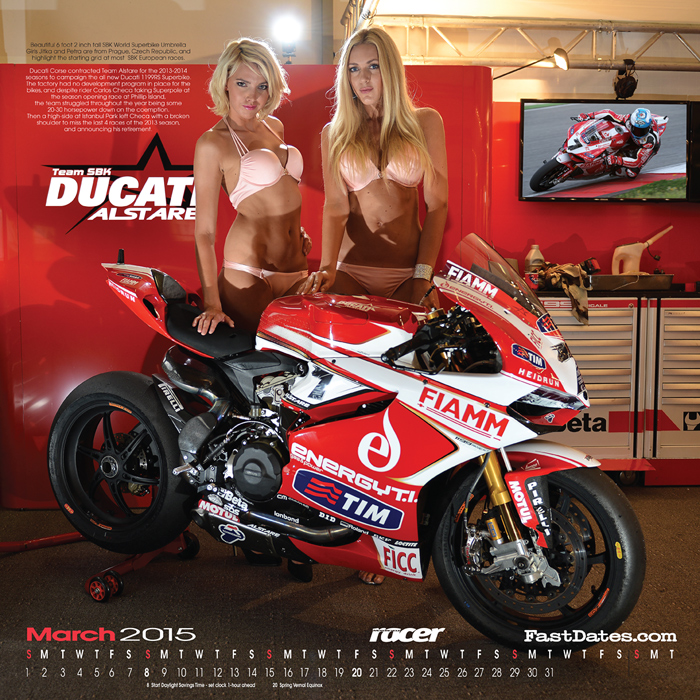 This Month in the Fast Dates Calendar ...
Our own SBK Fast Dates World Superbike Calendar Kittens Jitla and Petra look pretty in pink in Ducati Corse World Superbike garage with Carlos Checa's 1199RS13 Panigale race bike. See more of our beautiful Kittens and Calendar bikes in the
Calendar Bike Garage and in Members Corner. The current 2105 Calendars are sold out, but you can still see all the current and past Calendar pages in Members Corner.

Order the Fast Dates Calendars
Calendar Bike Photo Features, Paddock Garage Tuning, Pictorials of our Calendar Kittens in Members Corner
---
The 2015 Los Angeles Calendar Motorcycle & Calendar Girl Music Show
moves to the Sagebrush Cantina, Calabasas on Saturday July 25th 2015

Los Angeles, CA, USA March 1st 2015 - The 2015 LA Calendar Motorcycle Show continues its now 24- year tradition as the premier outdoor streetbike event in America as it rocks the legendary Los Angles bike hangout and party zone, the Sagebrush Cantina in beautiful downtown Calabasas, California. Featured are top Celebrity Custom Bike Builders, the Calendar Bike Building Championship & Concourse d' Elegance, selected Vendors and Exhibitors, and Calendar Girl Music live performances. The Calendar Motorcycle Show is also a benefit for the American Cancer Society with a portion of each Admission Ticket being donated to help those people who are fighting cancer, and to help find a cure.
The Calendar Motorcycle Show features many of the world's top Pro and Amateur custom street bike builders in attendance with their newest 2-wheeled creations of rolling art to compete in the Calendar Show Bike Building Championship for cash and awards including the coveted Best of Show Trophy. The Calendar Show provides a broad focus for all motorcycle enthusiasts including the growing Collector Bike Market with Exhibitors and Bike Show classes for classic European, British and Japanese motorcycles, along with American V-Twins and Customs. Show Entries will be placed in a Concourse display on the Cantina's large outdoor event patio.
The annual Calendar Motorcycle Show always kicks off the world premier of next year's new 2016 FastDates.com Motorcycle PinUp Calendars featuring the world's top road race and custom motorcycles with the beautiful Calendar Kittens featured in the Calendars in attendance at the Show. Show Producer Jim Gianatsis will again be photographing the winning bikes to appear in the Motorcycle Magazines and the next FastDates.com Calendars.
Included with admission is the Calendar Girl Music Show is an incredible day of live music featuring beautiful actress and singer songwriter Gwendolyn Edwards and her Band, and former American Idol contender Alex Nester, each performing two sets of a spicy mix of hot cover tunes and their own original songs. Like many we know impacted by cancer, Alex is a survivor and we are excited the Calendar Show will be helping others with a portion of our ticket sales going to the American Cancer Society. To find our more about their important work fighting cancer go to www.Cancer.org
Legendary Builders featured in the popular FastDates.com Iron & Lace Custom Motorcycle PinUp Calendars and expected to attend include Russell Mitchell / Exile Cycles, Richard Pollock / Mule Motorcycles, Ron Simms / Ron Simms Customs, Jim Giuffra & Spokesmodels / AFT Customs, Chris Redpath / MotoGPwerks, Shinya Kimura / Chabott Engineering, and Adrian Packet / Canyon Motorcycles.
Together with the Calendar Motorcycle's Show's display of exciting new Custom and Classic bikes, Celebrity Builders, and select Manufacturers, there will live performances by a talent female singer songwriters. And VIP Admission includes the Sagebrush Cantina's excellent Taco Plate Buffet with soft drinks, where you can custom design your Mexican lunch plate with a large selection of meats, sides, salads, chips and toppings. Full Bar service is also available. Because the Show is now in gated patio venue, spectator capacity is limited and advance online ticket purchase is recommended to assure your entry to the longest running and most exciting streetbike event on the West Coast.
The 2015 LA Calendar Motorcycle Show takes place on Saturday July 25th 10am-3pm at the Sagebrush Cantina, 23527 Calabasas Road, Calabasas, CA 91302. Motorcycle Parking is Free at the main entrance, with on site paid Car Parking also available. For additional information and to purchase tickets go to: www.FastDates.com/BIKESHOW.HTM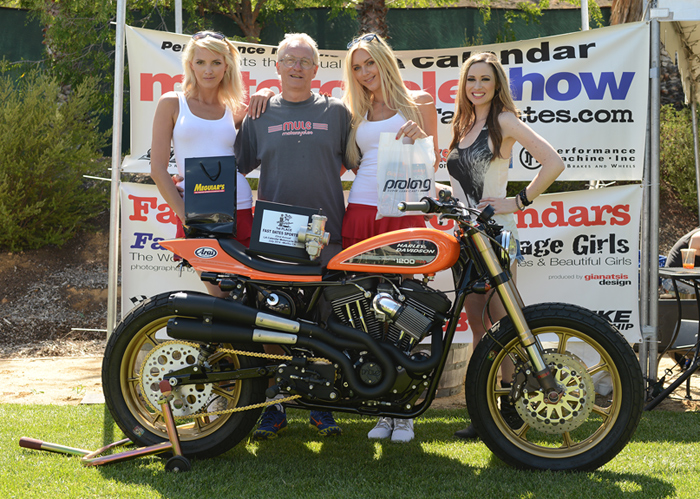 Richard Pollock / Mule Motorcycles to Be Honored at The 2015 Show!
The 2015 LA Calendar Motorcycle Show on Saturday July 25th will pay special tribute this year to Richard Pollock / MuleMotorcycles.net as one of our favorite and most successful FastDates.com Calendar Bike Builders over the last 25 years. You'll certainly want to join us as we honor Richard and he premiers his newest Streetracker build!
Below, here's the latest Psychedelic Mule Streetracker from Sgt Richard Pollock, this one named Col. Mustard!
But who was the Walrus?
---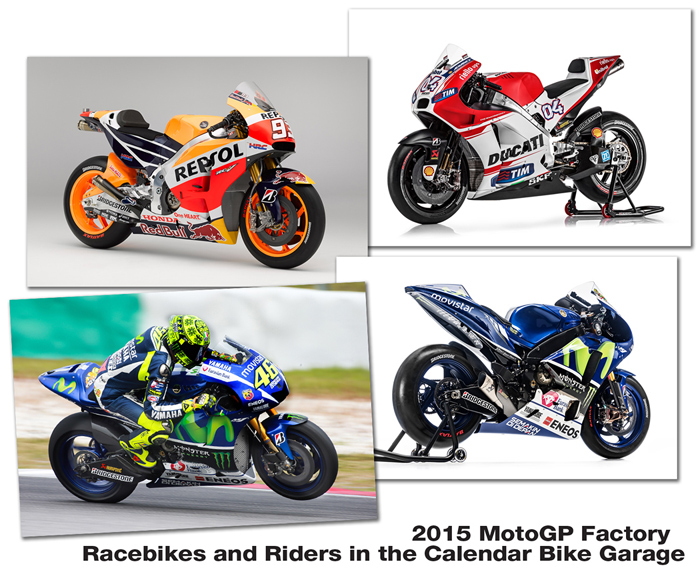 Calendar Bike Garage - Detailed MotoGP Bike Photos, Specs, Large Screen Savers
Calendar Photo Store - Calendar, MotoGP Bikes and Rider Photo Prints & Wall Displays
---
Cristy Lee interviews MotoAmerica President Wayne Rainey for the MotoAmerica season preview show that will air on CBS Sports Network.
MotoAmerica Announces TV Talent
Jonathan Green, Colin Edwards and Cristy Lee Set For CBS Sports Network Shows

We have to give MotoAmerica a lot of credit for coming up with an incredible broadcast lineup for the new 2015 AMA Pro Roadracing season on the easy to access and TiVo CBS Sports HD network. The team includes beautiful, knowledgeable and well spoken Christy Lee from Velocity's All Girl Garage, transplanted Brit Jonathan Green from past seasons excellent coverage of SBK World Superbike on BeiN TV, and former AMA and World Superbike Champion Colin Edwards. Thankfully MotoAmerica did not go back to the former AMA roadracing commentators who bored us to death, the lackluster Greg White, the screaming Ralph Sheheen who only knew enough to tell us "their tires should be going off about this time", and former race champ Scott Russell who's southern drawl required an interpreter to understand.
COSTA MESA, CA, FEB. 26 - MotoAmerica, the new home of AMA Superbike racing, has announced its lineup of talent for CBS Sports Network's coverage of the 2015 MotoAmerica AMA/FIM North American Road Racing Series. The team will be led by veteran race caller Jonathan Green, who will be joined in the booth by analyst and two-time World Superbike Champion Colin Edwards. Noted motorsports TV personality Cristy Lee will round out the trio as pit reporter for the nine-round series that gets started at the Circuit of the Americas in Austin, Texas, April 10-12.

The team will be led by broadcasting veteran Green, one of the world's leading motorsports broadcasters with more than 20 years in the sport as producer, presenter, reporter and commentator. Green is one of a handful in his field who has covered both two and four-wheel motorsport from Formula One to Moto GP and World Superbikes to Indy Car.

"I am honored and excited to be part of this new era for the sport and wholeheartedly believe in what Wayne [Rainey], Chuck [Aksland] and the team are aiming to do over the coming seasons," Green said. "I am delighted to be part of this excellent broadcast team. I've known Colin Edwards his entire career and have covered his World Superbike and Moto GP efforts as a reporter, commentator and presenter. Over the years we've become great friends and he is without doubt the most popular and charismatic racer in the world of motorsport. I can't wait to help bring his insight of the sport that he loves so much to the fans.

"I've also worked with Cristy Lee many times before and she is a consummate broadcast professional with an unrivaled passion for motorcycles," Green added. "I will be putting all of my well-known energy and enthusiasm into the job of helping making MotoAmerica the best National championship in the world and I can't wait to get started."

Edwards has been racing motorcycles since the age of four with a career that started in motocross before the Texan made the move to road racing. After a successful AMA Superbike career, Edwards moved to the world stage where he competed for eight years in World Superbike - ultimately capturing the World Superbike Championship in 2000 and 2002. Edwards then moved to MotoGP where he had a successful 12-year career at the top level.

"I'm very excited for this new adventure with MotoAmerica," Edwards said. "I've always been a little vocal during my career and a big part of that is wanting people to feel like they know who I really am. Since retiring and looking forward to this new chapter, my plan is to continue being vocal so you all will know what's really going on out there. I've got a little experience in this area and look forward to getting the ball rolling. See ya in COTA."
Lee is a lifelong motorsports enthusiast, an amateur road racer and a broadcaster with 10 years of experience as a pit reporter in motorsports ranging from motocross to off-road trucks to AMA Superbike racing. She is also the host of the Barrett-Jackson auto auctions and the show All-Girls Garage.
"I'm really excited for a new road racing series with MotoAmerica," Lee said. "I'm ecstatic to be part of this new series and be in the pits once again, as I have been for the past couple of years. I think it's a great, fresh start for the series. I'm excited for the new class structure as well with the combination of Superbike and Superstock racing together in two different classes. I think it will bring a lot more exciting racing to the table for the fans. I'm thankful to be on board and working with Jonathan Green and, of course, Colin Edwards. I think we're going to make a great team and overall it will be a great season. I couldn't be happier."
All MotoAmerica events will be telecast on CBS Sports Network, as part of a multi-year agreement between Torque.TV and CBS Sports Network. Extensive digital coverage of the MotoAmerica Series, including event highlights, features and other content will also be featured on www.Torque.TV.

The 2015 television schedule will be released at a later date.
AMA Announces Sporting Rules for MotoAmerica
Finally In-Line with FIM World Superbike Classes and Qualifying
PICKERINGTON, Ohio -- The American Motorcyclist Association has published the 2015 sporting regulations governing the professional road-racing classes for MotoAmerica, the new home of the AMA Superbike Series.The sporting regulations cover race-day procedures, event operational standards, scheduling conventions and the qualifying process.
"A number of regulations and procedures were adopted from world-championship competition," said AMA Director of Competition Bill Cumbow. "This supports our goal of developing American riders to compete on the international level."
The sporting rules also were designed to create excitement for American road-racing fans. "One element that fans will enjoy is the inclusion of Superpole for qualifying," said MotoAmerica Race Operations Manager Niccole Cox. "Superpole determines the top 20 grid positions in two 15-minute shootout sessions, adding another level of challenge to the Superbike and Superstock 1000 riders. The sporting regulations also allow for two Superbike/Superstock 1000 races on Sunday at select events."
The rules are available at www.americanmotorcyclist.com/racing/roadracing/roadracingrules.aspx.
About MotoAmerica
MotoAmerica is the new North American road racing series created in 2014. MotoAmerica is an affiliate of KRAVE Group LLC, a partnership that includes three-time 500cc World Champion, two-time AMA Superbike Champion, and AMA Hall of Fame Inductee Wayne Rainey, ex-racer and former manager of Team Roberts Chuck Aksland, motorsports marketing executive Terry Karges, and businessman Richard Varner.

About the American Motorcyclist Association
Founded in 1924, the AMA is a not-for-profit member-based association whose mission is to promote the motorcycle lifestyle and protect the future of motorcycling. As the world's largest motorcycling rights and event sanctioning organization, the AMA advocates for riders' interests at all levels of government and sanctions thousands of competition and recreational events every year. The AMA also provides money-saving discounts on products and services for its members. Through the AMA Motorcycle Hall of Fame in Pickerington, Ohio, the AMA honors the heroes and heritage of motorcycling. For more information, visit www.americanmotorcyclist.com.
---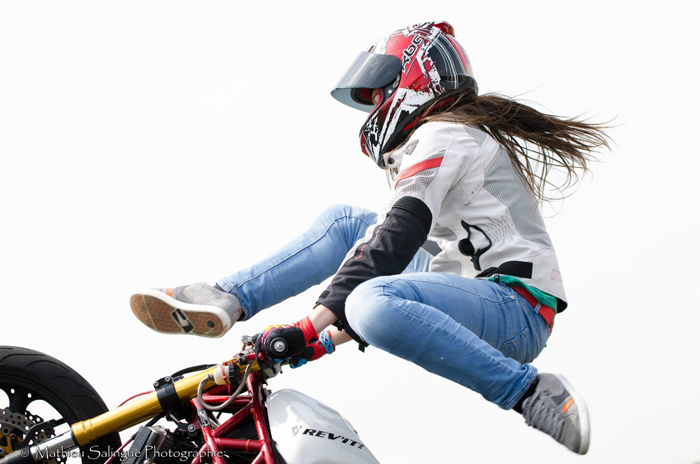 Sarah Lezito - On One Wheel
Don't you wish you could ride like a girl? Meet French Stunt Rider Sarah Lezito. Facebook.com/SarahLezito
---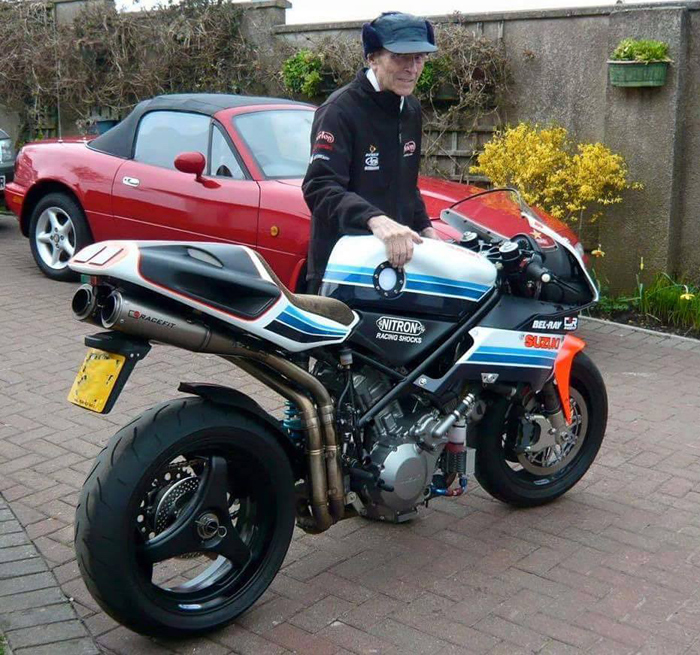 Ducati / Suzuki Superbike - How cool is this? This gentleman in Europe mounted a Suzuki TL1000 V-twin engine in a 2nd Generation Ducati 916-988 trellis tube chassis and finished it off as the ultimate high spec Suzuki V-Twin Superbike that should have been 10 years ago.
---
First and last lap action for the lead in both races was this close as the 2-015 Eni SBK World Superbike Championship Kicked Off this week in Phillip Island. From left to right: (1) Chaz Davies / Arub.it Ducati, (65) Jonthan Rea / Pata Honda, (91) Leon Haslam / Pata Honda, (81) Jordi Torres / Aprilia Red Devils, (6) Tom Sykes /Motocard Kawsaki, (60) Michael van der Mark / Pata Honda.
2015 Eni SBK World Superbike Championhip, Phillip Island Round 1 of 13
New Team Riders Jonathan Rea / Kawasaki and Leon Haslam / Aprilia Red Devils trade World Superbike Wins at Phillip Island Season Opener

Phillip Island, Australia, Feb 16-22nd 2015 – The Opening Round of the 2015 eni FIM Superbike World Championship was held in hot and sunny conditions at the Phillip Island circuit, and in Race One it was Jonathan Rea (Kawasaki Racing Team) taking the opening victory of the year after a titanic 22-lap fight with Leon Haslam (Aprilia Racing Team – Red Devils) and Chaz Davies (Aruba Ducati SBK), who completed an all-British podium.
Race Two of the Swann Insurance Australian Round was another one to remember, given the thrilling finale that saw Leon Haslam (Aprilia Racing Team – Red Devils) edging out Jonathan Rea (Kawasaki Racing Team) for the win at the finish line by just 0.010.

Complete Race Week coverage from Phillip Island Continues Here.
---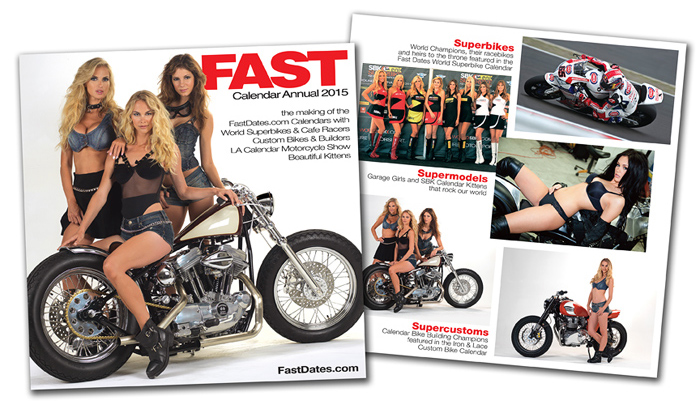 NEW! FAST 2015, 2014 Calendar Digital Yearbook
Go behind the scenes of the FastDates.com Calendar photo shoots at the SBK World Superbike races, the Los Angeles Calendar Motorcycle Show & Concourse d' Elegance, and inside the FastDates.com Studio of famed photographer Jim Gianatsis. Meet the official SBK World Superbike Calendar Kittens who also serve as the official SBK podium and grid girls, the top factory riders of World Superbike, and America's top custom bike builders. You'll find detailed editorial photo features on the Calendars' top Custom and Race bikes, and on the Calendar Kittens.
Did we forget anything? - Oh yes! The new FAST 2015 Calendar Yearbook Digital Edition features in high resolution every page in the new 2015 Fast Dates World Superbike, Iron & Lace Custom Bikes, Garage Girls and Cafe Racers Calendars featuring the world's top race and custom bikes and the beautiful Calendar Kittens!
Now in Members Corner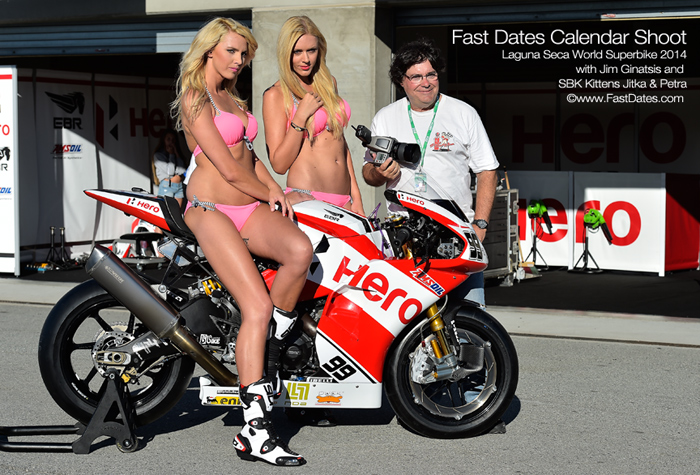 ---
Now in the Calendar Bike Garage!
Alstare Bimota DB3 EVO World Superbike
Up close detail shots of the race bike and full-size screen saver photos with SBK Fast Dates Calendar Kittn Petra.
---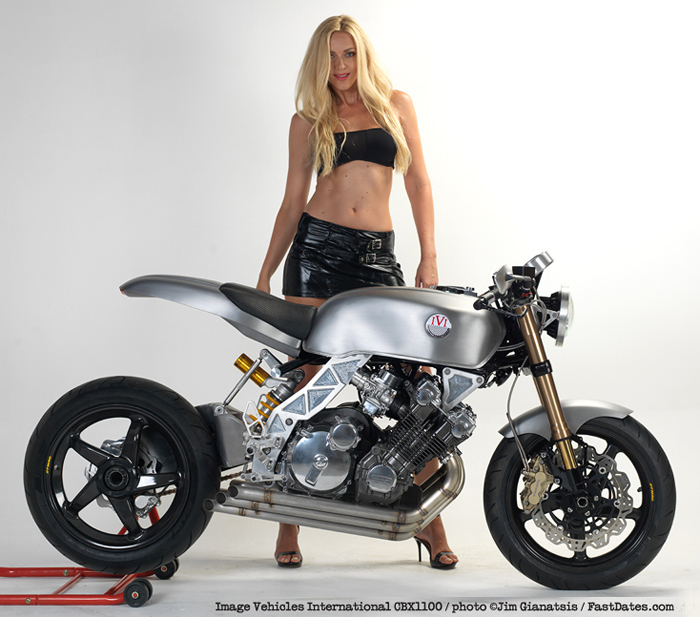 Now in The Calendar Bike Garage!
Imagine Vehicle's Honda CBX Best of Show Winner! Detail Photos and Full Size Screensavers with Calendar Kitten Petra.

2014 LA Calendar Motorcycle Show Concourse d' Elegance & Calendar Girl Music Festival
Report and photos by Jim Gianatsis

Malibu, CA, Sunday July 20th 2014 - The 2014 edition of the LA Calendar Motorcycle Show continued its now 23rd year tradition as the premier outdoor streetbike event in America with producer photographer Jim Gianatsis moving the Show this year to the beautiful green lawns of the Malibu Golf Course among the twisty canyon roads in the Santa Monica Mountains alongside the Pacific Ocean. Highlighting this year's exciting activities was the emergence of another new and soon to be renown custom bike builder to the sport for which the Calendar Show is known for cultivating. Additional Calendar Show coverage and photos at:
2014 LA Calendar Motorcycle Show Coverage
---
All-New 2015 Yamaha FJ-09 Offers Unique Blend of
Exciting Performance In A Versatile, Sport Touring Package
The Yamaha FZ-09 has been a huge success, garnering enthusastic praise from riders and the media alike. And now, Yamaha takes the popular FZ-09 sportbike formula and adds even more versatility with the all-new 2015 FJ-09. The FJ-09 utilizes the FZ-09's crossplane-concept, liquid-cooled, four-stroke, inline-three-cylinder, 847cc, fuel-injected engine in a versatile package that provides a sporty, agile, and comfortable ride for everything from daily commuting, to spirited canyon-carving, to full-on touring.

With excellent acceleration, response, and handling characteristics, the FJ-09 offers an upright riding position for a stress-free, comfortable experience, whether riding solo or with a passenger. The FJ-09 sports a whole host of position-adjustable components--including windscreen, handlebars, and seat--designed to further accommodate a wide range of riders and riding preferences. And the large, 4.8-gallon fuel tank enables you to log a lot of miles between fuel stops.

In addition, the FJ-09 comes equipped with electronic control technologies that include YCC-T (Yamaha Chip Controlled Throttle), ABS (Anti-lock Braking System), and TCS (Traction Control System) to ensure smooth-running performance. And, as if that weren't enough versatility and adjustability, the bike also features the Yamaha D-MODE (Drive Mode) variable-throttle-control system, which allows the rider to choose the optimum engine character for their riding situation.

Yamaha will offer a complete range of custom accessories for the FJ-09, including a top case, side cases, taller windscreen, heated handgrips, and a comfort saddle seat.

The 2015 FJ-09 will be available in two color options--Matte Gray and Candy Red--and will retail for $10,490, with bikes available in dealerships beginning in December. For more information on all Yamaha models--including features, specifications, photos, and videos--please visit www.yamahamotorsports.com. Also, check out "YamahaMotorUSA" on your favorite social media site.
---
---
There's More! Go to Pit Lane News Previous Week

Also Visit: Fast Dates Calendar News • Iron & Lace Calendar News
Calendar Girl News • Meet the Models • Paddock Garage Get FastDates.com T-Shirts, Mugs & Photographs from Our Store





MEMBERS CORNER! Calendar Kittens, Paddock Garage, Iron & Lace Garage




Amazon.com Motorcycle Products & Apparel Store



MotorcycleSuperstore.com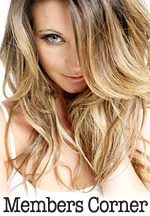 Hot Bikes, Sexy Kittens
Your Exclusive Grid Pass
also includes....
---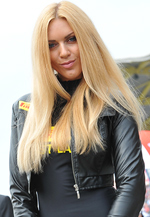 2014 SBK Race Season
Meet the offical SBK
World Superbike Girls!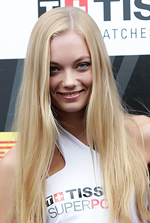 2013 SBK Race Season
Order the New
2014 / 2015 Calendars!
with the FastDates.com Calendar Kittens - the official SBK Umbrella Girls!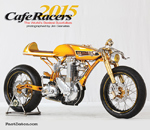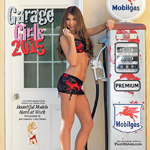 Click Below for more
2015 Calendars!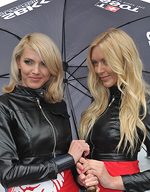 Meet FastDates.com
Calendar Kittens
SBK Grid Girls
Jitunka & Petra!
---
2015 WSBK Moscow SBK Round Cancelled
Wed Feb 11th 2015 - Dorna WSBK Organization and the FIM, Fédération Internationale de Motocyclisme, regret to inform of the cancellation of the Russian Round scheduled to be held at Moscow Raceway on July 5th 2015.The Russian event promoter, YMS Promotion, has not provided the required contract guarantees defined by DWO to confirm and implement the event organisation.The Round will not be replaced and the 2015 WSBK Calendar will consist of the 13 confirmed events as included in the enclosed document.
As a consequence, the Moscow Region Yakhnich Motorsport Team which applied to the FIM Supersport World Championship will not participate in the series for the 2015 season.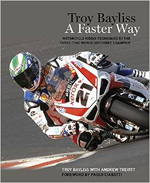 New! Troy Bayliss
A Faster Way
Track Riding Book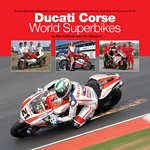 Retail $49.95 ea.
Click to Order from Amazon.com

Ducati Corse
World Superbikes
by Alan Cathcart
& Jim Gianatsis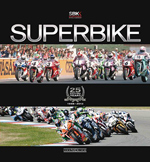 The Official SBK
World Superbikes
1987-2012
25 Year History Book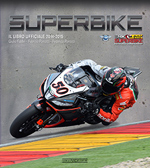 The Official SBK
2014-2015 Yearbook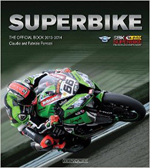 The Official SBK
2013-2014 Yearbook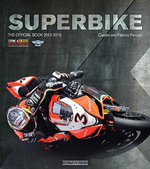 The Official SBK
2012-2013 Yearbook
These SBK Yearbooks are the Best Books Ever about World Superbike. They feature awesome color photography of the riders, bike and racing action. The feature a detailed revue of the past season in pictures and statistics, with a detailed look at the bikes and riders.

Plus a technical look data all the bikes, a preview of the upcoming season's Championship!
We buy this every year ourselves and highly recommend it!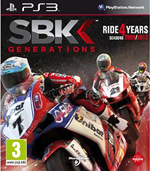 SBK World Superbike Video Game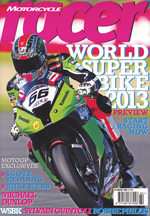 Official Print Media Partner

MV Agusta F3 800cc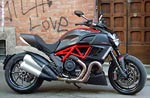 The Devil Made Us Do It!
Testing the Ducati Diavel in Italy
Sudco Carburetor Kits & OEM Replacement Parts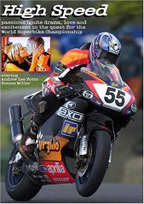 High Speed - the Movie
The best motorcycle racing movie ever made! Filmed on location at the World Superbike races , this an exciting romantic drama staring beautiful British actress Sienna Miller.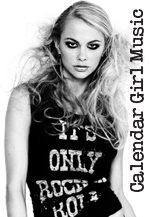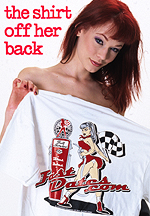 Order the Official
FastDates.com &
LA Calendar Bike Show
T-Shirts!