FastDates.com April 2005
Superbike, MotoGP Racing & Calendar Girl News
Official Calendar of the SBK World Superbike Championship
Home of the official SBK Fast Dates & Team Ducati Corse Umbrella Girls

World Superbike girl Robin is ready to rock with our Bike of the Year
the Ducati Multistrada S 1000

The 2005 Multistrada 1000Smodel features Ohlins race quality suspension front and rear, along with carbon fibre bits like the front fendar and cam belt covers. Also on our bike is the Ducati Performance Termignoni exhaust silencer. Our tester is beautiful SBK Fast Dates Ducati Corse World Superbike girl Robin Cunningham.
SBK Fast Dates Ducati Corse girl and bikini clad Tomb Raider Rockin' Robin Cunningham
gets into some hard core action with the Ducati Multistrada 1000S DS
2005 FastDates.com Bike of the Year Award
Ducati Multistrada 1000S DS
It's no secret the Ducati's Multistrada 1000 DS which was first introduced back in 2003 was one of our favorite motorcycles. The somewhat quirky looking, do everything aircooled V-twin Desmo did everything really well. It may not have been the world's best bike in any one particular category from canyon carver, to off road adventure bike, to around town commuter, to cross country tourer -but it was very close. It does excel in everything really well.
No other bike on the market is quite capable of matching the Ducati Multistrada for overall versatility, performance and just sheer riding pleasure. Now with the introduction of the new upgraded Ohlins suspended 1000S model for 2005 the Multistrada has become so close to perfect in so many categories that, as an overall package the staff at FastDates.com, the world's premier streetbike website, feels the new Multi S is the world's best streetbike. It's so good in fact, we decided to create an award and make the Multistrada 1000S our first ever FastDates.com Bike of the Year for 2005. Our congradulations go out to Ducati and Multistrada designer Pierre Terblanche for creating the perfect bike.
Complete Ducati Multistrada S Feature Story with Rockin' Robin HERE!
---

Hot Chicks That Kick Ass....
A long time due- a fantastic double race win and the World Championppoints lead for Troy Corser.
2005 Corona Extra SBK World Superbike Championshipp, Round 2 of 12

Troy Corser Doubles for Corona Suzuki at Phillip Island
Phillip Island, Australia April 1-3rd- The wet start to raceday at Phillip Island cleared shortly after morning warm up but the strong north winds gathered pace as the first Superbike race of the day got underway, at 12 noon local time. Race one was taken, in convincing fashion, by local hero Troy Corser (Alstare Corona Extra Suzuki). The 25 knot winds, gusting to 40 knots on occasion, did not help any of the riders in their quests, especially during fast changes of direction into the prevailing gales. As the winds abated slightly, the rains duly returned to halt race two after 12 laps, and leave a ten lap 'wet' race to be completed. The result was declared as an aggregate of leg one and two, delivering a magnificent double to Troy Corser who now leads the World Championship from twice second place finisher and team mate, Yukio Kagayama.
Team Corona Suzuki Riders
Dominate Opening Qualifying
Round Two began with temperatures nudging 30°C and a stiff breeze from the landward side, the 29 riders present at Phillip Island found the first day of track action a challenge on several levels. The leading lights from the opening Qatar round, Alstare Corona Extra Suzuki riders Troy Corser and Yukio Kagayama, went 1-2 on the early leader board, after the usual final flurry of attempts to be the overnight leader. With Kagayama leading the series, and Corser just behind, it is currently shaping up to be another good round for the Suzuki pairing. Corser's best lap of 1'33.191 was fully 0.596 seconds faster than his team-mate, and only the top four where within one second of the 1996 World Champion.

2004 season runner up, Regis Laconi (Xerox Ducati 999F05) secured third place on day one, underlining his current form as the fastest Ducati rider around. His team-mate, James Toseland, has struggled in his bid to make a fast single lap of qualifying thus far, thus he is languishing in 15th place.
Tose land is more competitive on race tyres, rather than the qualifiers most riders adopted in the final stages. Toseland even led the times at one point of the first qualifying hour, as did Chris Walker (PSG-1 Kawasaki ZX-10R) Noriyuki Haga (Yamaha Motor Italia R1) and Steve Martin (Petronas FP-1), before Corser hit the top and stayed there to the end.
A solid entry of Australian riders gave the top of the time sheets a top-heavy local feel. Corser was the lead rider in that regard, but he is joined on the provisional front row by fourth place rider Andrew Pitt (Yamaha Motor Italia). From fifth to eight, the second provisional row of qualifying is an unbroken wall of Aussie talent, with Winston Ten Kate Honda riders Karl Muggeridge and Chris Vermeulen fifth and sixth - SBK rookie Muggeridge 1.173 seconds behind Corser. An outstandingly competitive showing by the Petronas pairing of Garry McCoy and Steve Martin has them seventh and eighth after one day.
Sanchini Leads Kawasaki Charge: Despite Chris Walker's early good showings he was to be upstaged by the late run of his PSG-1 Kawasaki team-mate Mauro Sanchini, who scored ninth fastest time with a 1'34.676. Walker ended day one 14th, as the last laps witnessed many a rider make a personal best on a qualifying tyre.
Experience Shows: Pierfrancesco Chili (Klaffi Honda) took the last top ten time, heading off the Yamaha Motor France pairing of Norick Abe and Sebastien Gimbert. Although not quite up to the standard of his first Qatar qualifying sessions, Jose Luis Cardoso (Yamaha DFX Sterilgarda Extreme) was 13th, ahead of both Walker and Toseland. The last of the top 16 riders proved to be an Italian rider in an Italian squad, Giovanni Bussei (Bertocchi Kawasaki).
Top Riders In Middle Places: Ben Bostrom (Renegade Honda KOJI) battled against a still not 100% race ready machine to record 19th fastest time, not helped by a technical problem at one stage. Noriyuki Haga (Yamaha Motor Italia) struggled hard to record his 20th place finish, fully 2.5 seconds behind Corser. The Scuderia Caracchi Ducati squad of Lorenzo Lanzi and Fonsi Nieto were toiling under the strain of day one pressure, recording times only good enough for 22nd and 29th respectively. Lone wildcard rider Andrew Stroud to his Suzuki to 26th place, with stand in for Alessandro Velini (Pedercini Ducati) proving to be Alessio Corradi, a rider who is still recovering from injury.
Supersport: Winston Ten Kate Honda pilot Sebastien Charpentier started his Phillip Island qualifying campaign the way he left his pre-race Qatar preparation – in a dominant top slot. His lap time of 1'35.999 outpaced his closest challenger, Michel Fabrizio (Team Italia Megabike Honda) by 0.328, with the top Yamaha runner Kevin Curtain (Yamaha Motor Germany) almost one second off Charpentier's best. Fabien Foret (Team Italia Megabike Honda) and Qatar race winner Katsuaki Fujiwara (Winston Ten Kate Honda) sit fourth and fifth respectively, with Swedish rider Johan Stigefelt (Stiggy Motorsports) sixth on his Honda.
On Saturday 2 April the final qualifying sessions for Superbike and Supersport take place, with Superpole on the Superbike class following on at 4pm local time. On Sunday 3rd, two 22-lap SBK rounds sandwich a 21-lap Supersport outing.
Kagayama on Pole, Martin with the Petronas FP-1 a close 2nd!
Alstare Corona Suzuki's World Championship point s leader Yukio Kagayama grabbed the quickest time in Superpole on Saturday afternoon as his Ausie team mate Troy Corser actually turned the day's quicket lap earler in Free Practice for the weekend's Corona Extra Superbike World Championship round at Phillip Island, Australia . Not expected was fellow Aussie Steve Martin's incredible ride on the now suprisingly competitive Foggy Petronas FP-1 to start tomorrow's races from second on the grid. And team mate Garry McCoy's seventh-placed qualifying performance on the other FP1 made it an exceptional day for the Foggy PETRONAS Racing team. Just as suprising was the fact the closest factory Xerox Ducati Rider was Regis Laconi down in 8th, followed by last seasons other top 3 runners Chris Vermeulen and James Toseland. The Aussies have pulled out all the stops to win their home country round of the World Superbike Championship.
Steve Martin will start tomorrow's second round races in the Superbike World Championship from second on the grid at his home circuit of Phillip Island, Australia. And Garry McCoy's seventh-placed qualifying performance on the PETRONAS FP1 made it an exceptional day for the Foggy PETRONAS Racing team.
Steve finished an agonising six hundredths of a second behind Yukio Kagayama on pole by slicing another half a second off his previous best time in a thrilling Superpole lap.
Garry also took a huge 0.7 second chunk out of his fastest time after recording a series of impressively consistent times on race tyres during the preceding free practice session.
And, despite a changeable weather forecast, both riders are now relishing the prospect of tomorrow's race action in front of a partisan crowd.
Steve said: "When I went out I thought it was possible too finish that high, but maybe not with that time! But it's still frustrating to be just six hundredths off pole. The boys saying that I was sliding around but it felt fine to me! And I had a bit of pressure on me because Garry had just done a good lap and I thought `That's going to be hard to beat.' I have got a pretty good set-up for the race and I think it's going to be exciting. If I can get away with the front guys then I think I can be on that pace. But the first aim is to finish both races, and it would be great if we could finish on the podium. The team is working excellently and PETRONAS are bringing the bike on really well - and we have more to come soon."
Superpole Results: 1 Kagayama 1:33.241; 2 Martin (Foggy PETRONAS Racing) +0.060; 3 Neukirchner +0.143; 4 Corser +0.157; 5 Pitt +0.220; 6 Muggeridge +0.316; 7 McCoy (Foggy PETRONAS Racing) +0.435; 8 Laconi +0.596; 9 Vermeulen +0.812; 10 Toseland +0.827; 11 Bussei +1.262; 12 Abe +1.501; 13 Walker +1.562; 14 Vizziello +1.698; 15 Cardoso +1.762; 16 Sanchini +1.891
Saturday Qualifying: 1 Corser (Alstare Suzuki) 1:34.793 (1:33.191); 2 Neukirchner (Klaffi Honda) 1:33.632; 3 Pitt (Yamaha Italia) 1:33.677; 4 Vermeulen (Winston Ten Kate Honda) 1:33.781; 5 Kagayama (Alstare Suzuki) 1:34.762 (1:33.787); 6 Martin (Foggy PETRONAS Racing) 1:33.836; 7 Laconi (Ducati Xerox) 1:34.291 (1:34.084); 8 McCoy (Foggy PETRONAS Racing) 1:34.304; 9 Muggeridge (Winston Ten Kate Honda) 1:35.125 (1:34.364); 10 Vizziello (Italia Lorenzini) 1:34.396
Saturday Free Practice: 1 Corser 1:33.169; 2 Pitt 1:34.108; 3 Kagayama 1:34.183; 4 Muggeridge 1:34.424; 5 Toseland 1:34.602; 6 Neukirchner 1:34.609; 7 Vermeulen 1:34.710; 8 Laconi 1:34.872; 9 Cardoso 1:34.973; 10 Abe 1:35.035; 11 McCoy 1:35.208; 12 Martin 1:35.259.
Race Day and Troy Corser's Long Overdue Return to the Top
The wet start to raceday at Phillip Island cleared shortly after morning warm up but the strong north winds gathered pace as the first Superbike race of the day got underway, at 12 noon local time. By the end of the day, the likeable Austrailan and former AMA and World Superbike Champion Troy Corser would be back at the top of the SBK Championship where he belonged, after a disasterous 4-yerar hole in his career suffered by an ill fated move to MotoGP and then a return to WSB with the uncompetitive. Foggy Petronas bike.
Race One: Troy Corser took the lead into the first corner and kept it for all 22 laps of the race, winning by a margin of 8.279 seconds from his own team-mate, Yukio Kagayama. The fight for third place, which was to be determined some 12.551 seconds down on Corser at the flag, was a seven rider battle at one stage, as early runner Andrew Pitt (Yamaha Motor Italia) eventually faded from his impressive start to finish fifth, behind an awesome fight between Chris Vermeulen (Winston Ten Kate Honda) and Max Neukirchner (Klaffi Honda). Touching fairings at one stage, the pair battled it out right to the very end, with Vermeulen scoring the podium, but Neukirchner covering himself in glory. The 21-year-old German's success was consolation for his Klaffi Honda team, as their lead rider Pierfrancesco Chili suffered a broken collarbone on Saturday.

Race Two: In the second race, a harsh fall of rain stopped the race, and as the contest had not yet reached the two thirds stage, a second leg was called. This second ten lap race was run under 'wet' rules, with the aggregate leaders from the first race being Troy Corser, Regis Laconi (Ducati Xerox) and Max Neukirchner. Corser, leading for a period, was re-passed by Kagayama, but won the aggregate race by 5.822 seconds, from his Japanese team-mate. Third, on the track and on aggregate, was German sensation, Max Neukirchner, his first podium score in only his fourth-ever World Superbike race.
Off Podium Fights: Chris Vermeulen (Winston Ten Kate Honda CBR1000RR) ended the day in fourth place in the championship fight, after a fourth in race two and fifth in race one. Starting from row three these were impressive results, and unlike many other riders, he was to finish both races. His team-mate Karl Muggeridge, finished eighth in race one, but fell in race two - after a collision with fellow crasher world champion James Toseland (Xerox Ducati).
Laconi Battles Hard: After a lowly seventh in race one, Regis Laconi (Ducati Xerox) looked on
course for a second place finish in the re-run. When the rains came, he had to make an acrobatic save of a potential high side approaching Lukey Heights, fell from his Ducati, and then bravely restarted, to finish his day with a pair of seventh places. His team-mate Toseland had an even tougher day, finishing race one only 14th, after a bad start and some grip issues throughout. After his second race tangle with Muggeridge at the hairpin, he slipped to eighth in the championship, on 22 points. Lorenzo Lanzi (Ducati SC 999RS) was disqualified from the race when his machine was found to be underweight, promoting all riders behind him up one place, and earning Toseland his two points.
Yamaha Riders Tough It Out: A challenging day for the Yamaha Motor Italia squad saw Andrew Pitt's fifth place in race one become the highlight of the weekend, as he crashed out in race two – on two occasions. Noriyuki Haga also had woes as the Japanese rider suffered a retirement in race one and a crash at exactly the same corner in the wet part of race two as Pitt.
The Yamaha Motor France pairing of Norick Abe and Sebastien Gimbert had different fortunes in race trim, as Abe scored a sixth in the dry and an eighth in the interrupted race two. Gimbert had clutch troubles which left him 11th in race one, and an electrical problem in race two robbed him of any more points.
Jose Luis Cardoso (Yamaha DFX Extreme Sterilgarda) burned his clutch in race one, pulling in on lap one and he once more failed to finish race two.
Kawasaki Nearly There In the Wet: Chris Walker (PSG-1 Ducati) had the pleasure of leading the second wet leg of race two, but like three other riders, crashed around turn eight, and was unable to continue. He thus had a high point of ninth in race one. In race two, Giovanni Bussei (Bertocchi Kawasaki) was the highest placed Kawasaki rider, confirming himself in ninth place on aggregate.
Bostrom Scores: Ben Bostrom (Renegade Honda Koji) had to retire from race one, but after being outgunned in the dry section of race two, he had greater pace in the second wet leg, finishing 11th, and adding his name to the points table.
Petronas Riders Out of Luck: Garry McCoy and Steve Martin failed to take a race finish between them, as neither Petronas FP-1 made it through race one, and then Martin crashed out on race two, in a bizarre double fall. He jumped off right in front of the following Andrew Pitt, without either rider's machines touching each other, and with neither rider to blame for the other's accident.
Nieto Nets A Goal: Fonsi Nieto (SC Ducati 999RS) took a convincing fifth place in race two, thanks in part to his wet weather prowess. The big-name Spaniard has great experience of Phillip Island, but not on his current Ducati four-stroke. This was his first top five in World Superbike.
SUPERBIKE Race 1 (Laps 22 = 97,790 Km)
Pos /Rider /Nat. /Team / Time /Gap
1 / T. CORSER / AUS / Alstare Suzuki Corona Extra / 35'15.199 /
2 / Y. KAGAYAMA / JPN / Alstare Suzuki Corona Extra / 35'23.478 / 8.279
3 / C. VERMEULEN / AUS / Winston Ten Kate Honda / 35'27.750 / 12.551
4 / M.NEUKIRCHNER / GER / Klaffi Honda / 35'27.960 / 12.761
5 / A. PITT / AUS / Yamaha Motor Italia WSB / 35'28.403 / 13.204
6 / N. ABE / JPN / Yamaha Motor France-Ipone / 35'30.315 / 15.116
7 / R. LACONI / FRA / Ducati Xerox / 35'32.394 / 17.195
8 / K. MUGGERIDGE / AUS / Winston Ten Kate Honda / 35'49.020 / 33.821
9 / C.WALKER / GBR / PSG-1 Kawasaki Corse / 35'49.209 / 34.010
10 / G.BUSSEI / ITA / Kawasaki Bertocchi / 35'57.793 / 42.594
11 / S. GIMBERT / FRA / Yamaha Motor France-Ipone / 35'58.050 / 42.851
12 / M.SANCHINI / ITA / PSG-1 Kawasaki Corse / 35'59.755 / 44.556
13 / I. CLEMENTI / ITA / Kawasaki Bertocchi / 36'00.003 / 44.804
14 / J. TOSELAND / GBR / Ducati Xerox / 36'16.210 / 1'01.011
15 / A. STROUD / NZL / Superbike New Zealand / 36'47.355 / 1'32.156
Fastest Lap 2° Troy Corser 1'34.917 168,589 Km/h
SUPERBIKE Race 2 (Laps 22 = 97,790 Km) Combined
Pos /Rider /Nat. /Team / Time /
1 / T. CORSER / AUS / Alstare Suzuki Corona Extra / 37'34.183 /
2 / Y. KAGAYAMA / JPN / Alstare Suzuki Corona Extra / 37'40.005 / 5.822
3 / M.NEUKIRCHNER / GER / Klaffi Honda / 37'45.080 / 10.897
4 / C. VERMEULEN / AUS / Winston Ten Kate Honda / 37'52.940 / 18.757
5 / F. NIETO / ESP / Ducati SC Caracchi / 38'27.272 / 53.089
6 / A. CORRADI / ITA / Team Pedercini / 38'28.310 / 54.127
7 / R. LACONI / FRA / Ducati Xerox / 38'32.259 / 58.076
8 / N. ABE / JPN / Yamaha Motor France-Ipone / 38'37.511 / 1'03.328
9 / G.BUSSEI / ITA / Kawasaki Bertocchi / 38'38.538 / 1'04.355
10 / M.SANCHINI / ITA / PSG-1 Kawasaki Corse / 38'42.937 / 1'08.754
11 / B. BOSTROM / USA / Renegade Koji / 38'48.630 / 1'14.447
12 / A. STROUD / NZL / Superbike New Zealand / 38'50.893 / 1'16.710
13 / L. LANZI / ITA / Ducati SC Caracchi / 38'54.187 / 1'20.004
14 / M.PRAIA / POR / DFXtreme Sterilgarda / 40'18.656 / 2'44.473
Fastest Lap 6° Troy Corser 1'34.979 168,479 Km/h
Lap Record: 1999 Troy Corser 1'33.019 172,030 Km/h
Ten Kate Honda's Sebastian Charpentier Takes Supersport
: High winds delayed the start of the 21-lap Supersport race, as trackside advertising hoardings, two TV towers and pit lane awnings blew over. With grey clouds rushing past overhead, the 19-strong Supersport grid formed up for battle, in a contest eventually taken by Winston Ten Kate Honda rider Sebastien Charpentier. His win propelled him to the top of the championship table with 45 points.
Young Italian charger Michel Fabrizio (Team Italia Megabike) took an early lead, but was rebuffed by the charging Yamaha Motor Germany R6 of experienced rider Kevin Curtain. Fabrizio failed to finish the race, with only three laps to go, but Curtain finished second, to take third in the championship with 33 points.
Qatar race winner Katsuaki Fujiwara (Winston Ten Kate Honda) lost his personal battle with third place man Fabien Foret (Team Italia Megabike Honda), taking fourth place in the race and now sitting second overall, on 39 points. A strong ride gave Jurgen van den Goorbergh (Ducati Selmat) a fine fifth place.
The next rounds of both World Superbike and Supersport take place at Valencia in Spain, from 22-24 April.
SBK 600cc SUPERSPORT RACE : (Laps 21 = 93,345 Km)
Pos /Rider /Nat. /Team / Time /Gap
1 / S. CHARPENTIER / FRA / Winston Ten Kate Honda / 34'28.920 /
2 / K. CURTAIN / AUS / Yamaha Motor Germany / 34'32.515 / 3.595
3 / F. FORET / FRA / Team Megabike / 34'38.561 / 9.641
4 / K. FUJIWARA / JPN / Winston Ten Kate Honda / 34'38.584 / 9.664
5 / J. VD GOORBERGH / NED / Ducati Selmat / 34'58.522 / 29.602
6 / J. STIGEFELT / SWE / Stiggy Motorsports / 35'03.088 / 34.168
7 / B. PARKES / AUS / Yamaha Motor Germany / 35'11.615 / 42.695
8 / S. CHAMBON / FRA / Gil Motor Sport / 35'15.280 / 46.360
9 / T. LAUSLEHTO / FIN / Klaffi Honda / 35'17.896 / 48.976
10 / C.COGAN / FRA / Moto 1 - Suzuki / 35'25.779 / 56.859
11 / J. FORES / ESP / Alstare Suzuki Corona Extra / 35'49.276 / 1'20.356
12 / D. GARCIA / ESP / Lightspeed Kawasaki / 35'49.381 / 1'20.461
13 / T. MIKSOVSKY / CZE / Intermoto Czech Republic / 35'57.621 / 1'28.701
14 / P. SZKOPEK / POL / Intermoto Czech Republic / 34'46.990 / 1 Lap
Fastest Lap 14° Sébastien Charpentier 1'37.438 164,228 Km/h
Lap Record: 2003 Katsuaki Fujiwara 1'36.642 165,580Km/h

SBK Superbike Riders Championship Standings:
1 CORSER 91, 2 KAGAYAMA 85, 3 LACONI 54, 4 VERMEULEN 50, 5 NEUKIRCHNER 37, 6 ABE 33, 7 PITT 31, 8 TOSELAND 22, 9 BUSSEI 20, 10 NIETO 17, 11 HAGA 16,
12 MUGGERIDGE 15, 13 CHILI 11, 14 GIMBERT 11, 15 SANCHINI 11

SBK Supersport Riders Championship Standings:
1 CHARPENTIER 45, 2 FUJIWARA 38, 3 CURTAIN 33, 4 FORET 27, 5 PARKES 19,
6 CHAMBON 17, 7 FABRIZIO 16, 8 FORES 13, 9 LAUSLEHTO 13, 10 VD GOORBERGH 11,
11 STIGEFELT 10, 12 NANNELLI 7, 13 MIKSOVSKY 7, 14 COGAN 6, 15 BERTA 5.
---
| | |
| --- | --- |
| | |
Fast Dates Calendar shoots at Brands Hatch World Superbike GB Aug 5-7th
April 1st, 2005: America might have its head up its butt his year when it comes to National and International Superbike racing, but it sure gives FastDates.com a great excuse to travel to the world meca of Superbike racing, the Brands Hatch round of the SBK World Superbike Championship on August 5-7th to photograph the next edition of the world's premier roadrace bike calendar, the SBK endorsed Fast Dates Racebike Pinup Calendar sponsored by Performance Machine and Jardine Performance.
Needless to say we are a little bit nervous going to a race where 100,000 crazed British sportbike fans wearing war paint, and armed with air horns while high on bangers and Guiness. But in the great tradition of the world's most beautiful models who have been featured in Fast Dates including Calendar Angel and Miss Great Britain Nicki Lane, calendar photographer Jim Gianatsis has booked two well equipped local body guards to protect him from the British hordes. Meet the beautiful Monica McDermott (left) and Gemma Gleason (right) who we found at the great London based motorsports oriented model agency Universal Models. Armed with no more than a bikini and a smile, were we'll be counting on Monica and Gemma to keep the Red Coats at bay.
Don't look for FastDates.com to be at Laguna Seca, now MotoGP this year to photograph the Fast Dates Calendar. Online sportbike websites are required by MotoGP to pay a $1,000 per race media access fee for the privilage of covering their race from the media building. As far as getting access to the pit lane and the GP bikes with a model or a camera, no way. And for all you lucky race fans who paid the big bucks for the sold out Laguna Seca GP Paddock Passes, don't forget all the race bikes are kept out of view in the Paddock Garages which also block the view of the pits, so the only bikes and riders you'll see are on the track. Need a hotel room for Laguna seca? We do have 2 motel rooms in downtown Carmel next to Clint Eastwood's Hogsbreath Inn available for sale to the higgest bidder.
---
Reigning British Superbike champ John Reynolds (1) took the start at Brands Hatch on the Rizla Suzuki. Reynolds hopes to retain his title aboard the new GSXR1000 despite a broken leg in testing last month and a full 40 bike grid of serious contenders. 50,000 spectators attended the opening round at Brands Hatch, more than all the spectators in total at all the 2004 AMA Nationals.
2005 British Superbike Championshp Round 1 of 13
50,000 Spectators in attendance at BSB Season Opener
Japanese Honda Rider Kiyonari
Doubles Brands Hatch British Superbike
March 28th Brands Hatch, Great Britain - HM Plant Honda Japanese rider Ryuichi Kiyonari won both races in the opening round of the British Superbike Championship this weekend at Brands Hatch, taking the title lead in the Championship ahead of transplanted Italian World Superbike star Gregoria Lavilla (Ducati), and team mate and former Brihish champ Michael Rutter on another HM Plant Honda CBR1000RR.

Reigning Rizla Suzuki British Superbike Champion John Reynolds scored two heroic top 10 finishes in the opening round of the British Superbike Championship at Brands Hatch today while racing with a broken right leg. During the weekend JR went from 21st after first practice, to 12th on the grid, to two ninth-place finishes in the races. He battled through the pain barrier and refused to give in to his injured right leg or his rivals, fighting every lap of both races and scoring valuable Championship points in front of a huge 50,000-strong crowd.
JR has an appointment with his surgeon on Wednesday and is planning on resting for the next two weeks to build his strength for the second round of the series.
Rizla Suzuki team mate Scott Smart crashed out of the season opener on lap six when he had to brake mid-corner to avoid colliding with another rider, hurting his left wrist and straining his back in the process. A still sore Smart started from third place on the front row in the second race and bravely finished in a solid eighth place to get his Championship challenge off the ground.
"I am happy to have scored points today," explained John Reynolds, "but in my heart I really wanted to be racing at the front. In fairness, the limiting factor today wasn't the pain in my right leg, it was the lack of ground clearance on right hand corners because I was wearing a huge boot and cast that was dragging on the track. Put simply, I couldn't lean my Rizla Suzuki any further and that was costing me time everywhere.
"Saying that, my Rizla Suzuki technicians have been beyond brilliant this weekend. They have accommodated my injury and gave me a fantastic GSX-R1000 to race. They even gave me reinforced toe-sliders so I could complete 30-laps without wearing through my entire right boot! Well done to the team and thank you for having the belief in me to race - the 14-points I've scored today could make all the difference at the end of the season."
Scott Smart: "I'm disappointed in my results today because my Rizla Suzuki GSX-R1000, my team and myself were capable of much better - we proved that by qualifying third on the grid.
"Race one was unfortunate as I crashed avoiding another rider and hurt my left wrist and back. In race two I was mugged in the first two laps and found myself down in 12th. I felt weak because of my injuries but as the race wore on I built up my confidence and started to get a move on and that's very encouraging. We are matching the Rizla Suzuki to my riding style and we will make very fast progress thanks to all the data we've got this weekend."
Robert Wicks: "I am ecstatic for JR to take two top 10 finishes against all the odds - it is more than any of the team could have hoped for and has lifted us all enormously. If he can get this sort of result with a broken leg, I can't wait to see what he can do when he's fit again. This is a long season and JR is going to be in the reckoning.
"I feel for Scott as he had a lot of pressure and expectation on his shoulders because of JR's injury and a front row starting position. He suffered a bit of bad luck in race one and spent race two rebuilding his confidence, which he did very effectively indeed. He posted his fastest laps of the race towards the end - times equaling the front-runners. He has the ability, he has the bike and when it gels for him he's going to be spectacularly fast.
"My first race weekend as Team Manager has been thoroughly exciting and I am delighted with the professionalism and dedication of the Rizla Suzuki team. We'll go back to the workshops and regroup before Thruxton where I know we will be much stronger when we line up there in two weeks time."
The second round of the British Superbike Championship is at Rizla Suzuki's home track of Thruxton in Hampshire on April 10th, just 30-minutes away from the team's Dorset HQ at the Crescent Performance Centre in Verwood.Heroic Reynolds scores double top 10

Race One Result: 1: Ryuichi Kiyonari (Honda) 23:17.515, 2: Gregorio Lavilla (Ducati) +10.242, 3: Glen Richards (Kawasaki) +10.432, 4: Michael Rutter (Honda) +10.533, 5: Sean Emmett (Yamaha) +14.168, 6: Karl Harris (Honda) +18.874, 7: Jeremy McWilliams (Honda) +24.408, 8: Dean Thomas (Kawasaki) +24.604, 9: JOHN REYNOLDS (RIZLA SUZUKI) +26.892, 10: Tommy Hill (Yamaha) +32.289, SCOTT SMART (RIZLA SUZUKI) DNF.

Race Two Result: 2: 1: Kiyonari 23:16.796, 2: Rutter +5.041, 3: Lavilla +8.027, 4: Leon Haslam (Ducati) +9.786, 5: Emmett +14.181, 6: Harris +14.421, 7: Richards +16.612, 8: SCOTT SMART (RIZLA SUZUKI) +24.002, 9: JOHN REYNOLDS (RIZLA SUZUKI) +24.439, 10: Gary Mason (Honda) +24.506.

Championship Standings after Round One: 1: Kiyonari 50, 2: Lavilla 36, 3: Rutter 33, 4: Richards 25, 5: Emmett 22, 6: Harris 20, 7: JOHN REYNOLDS (RIZLA SUZUKI) 14, 8: Thomas 13, 9: Haslam 13, 10: Hill 10, 13: SCOTT SMART (RIZLA SUZUKI) 8.

Beautiful Georgina Tutt (left) and our own SBK Fast Dates Calender Angels Nicki Lane (right) are the offical grid girls for the reigning British Superbike Championship Rizla Suzuki team in BSB all this season.
---
There's more! Go to Pit Lane News Next Page

Hot Calendar Girl and Bike News! Go to: Fast Dates • Garage Girls • Iron & Lace

click to see much more ...


Fast Dates Calendar Motorcycle Roadracing News. Complete coverage of the SBK World Superbike, AMA National Superbike and MotoGP World Championship. Fast Dates Calendar and Umbrella Girsl. Max Biaggi, Valentino Rossi, Ben and Eric Bostom, James Toseland, Regis Laconi, Loris Capirossi, Troy Bayliss, Troy Corser, Noriyuki Haga. Ducati 999 Monter Multistrada, Yamaha R6 R1, Honda CBR600RR CBR1000RR, Kawasaki ZX6 ZX6RR ZX10, Suzuki GSXR600 GSXR750 GSXR1000, Aprilia Mille, MZ Agusta F4 Brutale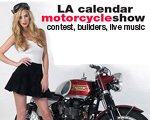 The Biggest Streetbike Show in America!
July 16-17th 2005
$70,000 in Awards!
• World Record Jardine Dyno
• 2-Wheel Tuner Sportbike Class
MotoCreations.com Ducati Class
• AMD World Championship of Bike Building Qualifying Round
Exhibitor Information
The Death of Professional Roadracing in America
contined....
Don Emde Comments on AMA Pro Racing and American Honda
Don Edde won the Daytona 200 in 1972 aboard a Yamaha TZ350. He now publishes a dealer trade magazine Parts Magazine.This is a leter he sent to us and Cycle News to follow up on a column in Cycle News last week by contributing journalist Henry Ray Abrams on the demise of this year's Daytona 200, relagated to a one brand Honda showcase attended by less than 5,000 spectators.
FastDates.com has been voicing a similar opinion since August of 2004. We are glad to see someone else in the Industry havng the courage to speak on the factors contributing to the demise of pro roadracing in America. -Ed.
I wanted to comment on Henny Ray Abrams' thought-provoking Chicanery column ("A Farce") that ran in the March 23rd issue of Cycle News. In my opinion, the two biggest issues that cloud the direction of roadracing by AMA Pro Racing is the number of classes that they run and the structure of the AMA Pro Racing Board of Directors.
First, it seems clear to me that the AMA's goal is to have lots of classes so that most, or all, of the manufacturers can win a class championship. Kind of like the Olympics when the "Medal Count" is what teams shoot for rather than any single Main Event.
I know some people don't like to hear "Back in my day,"but…back in my day, yes, we had some preliminary races during Daytona Bike Week, but there was one big shoot-out on the last day with all the big dogs on the track at the same time. That's the kind of Daytona 200 that I won, as did Kenny Roberts, Wayne Rainey, Freddie Spencer, Scott Russell and others in their day. There needs to be a Main Event and that is what we didn't have this year at Daytona.
There are two key classes of motorcycle sportbikes – 600s and 1,000s. But we have four classes in the AMA series. Sure, some allowances need to be made for the Ducatis and other brands that emerge with less cylinders, but that can be worked out. But there is no need to have two classes each for 600s and two for 1,000s. The fan confusion is really hurting the sport.
Secondly, I don't have anything against Ray Blank or American Honda, I think Honda makes great products. But it is totally wrong, in my opinion, that only a representative from Honda should sit on the AMA Pro Racing Board and participate on all the decisions are being made, while the others sit by their mailbox waiting for the news to arrive about what the rules of racing will be.
A few years back when it was announced that this one manufacturer would sit on the board, people wondered if decisions would be unbiased. Now, I think the answer is clear. As Keith McCarty replied in the "Chat Room" interview on page 16, they were notified about the switch to Formula Xtreme machines for the 200 in August. Don't tell me that's when Honda first knew about it. And look at the number of rule changes that have effected the Superbike class in the past three or four years as Mat Mladin and Suzuki have continued to succeed. I could be wrong, I hope I'm wrong, but that has always appeared to me to be "strategic." Whatever the reasons have been, the result was that this year the defending champion of the race was already on his way home when the Daytona 200 started. And the Yamaha and Kawasaki team trucks were somewhere in East Texas heading west.
As a result of its "for-profit" corporate structure, the AMA Pro Racing board is not required to publish its meeting minutes, so we don't know what proposals are brought forward and how the voting goes. But I'd say the board should have been overly sensitive to the possible criticism of the bias issue, but they failed completely to do so. So how else should they think the public and industry would react to a "Daytona 200 by Honda," with only the four factory-support Honda rider pummeling a field of privateers?
Even during Bike Week and since, I've had conversations that range from "we have to fix the situation at the AMA" to "it's not fixable." Fixing what we have would seem to be the best direction as we'd hold everything together in one series. But if the latter is true, then the AMA and Honda can go do their series and the rest of the sport can go do something else. I think there are some people and organizations out there that could run events that could be very fan-friendly even with just three-of-the-four Japanese brands.
Whichever way this goes, the most important aspect is that there is a level playing field for all the participants and that everyone has an equal voice. As Henny Ray pointed out, big changes are needed and it's going to take people with some balls to make them.
- Don Emde, Laguna Niguel CA
What do You Think?
Write us at:
Web@FastDates.com


ALMOST GONE!
2005 Fast Dates, Garage Girls Calendars!
Click above to Order Now!
SPEED TV's Delayed World Superbike Coverage Tuesday Morning
The SPEED Channel's poor coverage of motorcycle roadracing in America continues with a 3-day delay of this weekends World Superbike round from Phillip Island.
One hour coverage of the First and Second Superbike races are scheduled to air at 12 noon Eastern / 9am Pacific time on Tuesday April 5th.
Hopefully you have TiVo so you won't miss it while you are at work.
Rather than rebroadcast the origional live TV feed from Phillip Island that all of Europe gets to see, the SPEED Channel always likes to re edit the coverage to leaveout the behind the scenes and pit commentary from Suzi Perry and the other original broadcast crew, along with deleting any and all rider personality shots, interviews and the beautiful umbrella girls on the starting grid.
In stakt contrast to our poor American coverage of World Superbike by SPEED, superceeded on Sundays now by crap progams like regional snowmobileand ice racing, Great Britain gets 247 hours of live World Superbike race and feature coverage this year.
Ducati 999F05 hits
197mph at Phillip Island!
Phillip Island WSB April 2nd - After setting the top speed record of 316 km/h yesterday, Laconi went even quicker today, ending up at 318 km/h - 197mph, an extraordinary performance from the twin-cylinder Testastretta-engine Ducati 999 that was achieved with the contribution of the special fuels and lubricants developed for the Factory '05 machine by technical partner Shell.
"Yesterday we were already quick at 316 km/h and today we went even faster. If we go any quicker tomorrow, at this rate we'll be approaching the speed of the MotoGP bikes!" added Laconi.
Tire Selection and Changeable Wheater Hampers Ducati Team
Phillip Island Sun 3 April: Ducati Xerox Team riders Régis Laconi and James Toseland came away from the second round of the World Superbike Championship at Phillip Island with mixed results as they were hampered by a lack of grip in race 1 and then had to deal with changeable weather conditions in a rain-affected two-part second race.
Seventh and fourteenth respectively were all Régis and James could manage in a windy race 1 after starting from rows 2 and 3 of the grid as Corser (Suzuki) took the win. "I never had to ride so hard to stay on the bike because the front was just going away all the time" declared Laconi. "I lost it five times at the same place at 220 kph because of the wind or the tyres, I don't know which. It was so crazy that I couldn't even stay on the bike and I just did the best I could do. I passed everyone to move up to fourth and thought I was OK but then it was so difficult because after 6 or 7 laps the bike was just so hard to ride".
Toseland instead had problems with his rear tyre, which prevented him from making an impact on the race after just a few laps. "I got a bad start and almost went off at the first corner and that dropped me down to fifteenth. After that I just started to lose grip very early on and that was it for my race" he declared.
Race 2 was red-flagged for rain after just over half-distance, with Laconi four seconds behind Corser in second place. In the final ten laps, which were run on full wets, Laconi did his best to maintain that position but had a nasty moment when he lost control of the rear of his 999 at Lukey Heights and crashed.
The Frenchman was able to restart but eventually finished seventh overall. "I made a good start and had a good first lap to be immediately up with the leaders. Troy was a bit faster than me but I kept second place well. I was happy because we changed the bike totally from the first race and now it was so good, so thanks to my team for giving me something different for the second race. I started to ride it in the wet but the rear shock was too hard and after three laps the rear tyre was finished. When I crashed, the rear went away and I made a big highside. I restarted the bike with the starter and got back in the race to finish seventh".
Toseland meanwhile was already out of his one-hundredth world superbike race on lap 6 after being taken out from behind by Muggeridge (Honda) at Honda Corner. "I'm going away from here with two points after working so hard this weekend. I was up there in top 5 in every practice on race tyres, so it wasn't a coincidence. In Superpole the time I did would have put me second in every other session and I was tenth, then we had problems with the rear in race 1 and with Muggeridge who cut me up in race 2. What more can I say?".
Day of disappointment for FPR in Australia
Foggy PETRONAS Racing's joy in qualifying second on the grid for the second round of the Superbike World Championship at Phillip Island, Australia, turned to despair on race day.
Riders Steve Martin and Garry McCoy were unable to finish either race with both retiring from the first race through mechanical problems before crashing out of the restarted wet section of the second race.
The day had started full of promise after Steve had qualified in second spot, with Garry close behind in seventh.
And both riders were maintaining an encouraging pace - Garry in eighth and Steve in tenth - in race two before rain resulted in a red flag. The restarted race produced mayhem, with Garry the first of five riders to crash at the same Haysheds section of the circuit.
Steve then suffered a bruised chin, arm and finger when his bike landed on top of him following a high-side at the first corner, four laps into the restarted race when he was in sixth place on aggregate times.
But he was able to draw a number of positives from his home round of the championship.
Steve said: "To qualify in second at my home circuit and to set my fastest lap here is something that I will remember for a long time. Both Garry and I are on the pace and that is good for PETRONAS and the team. When we get a bit more power, instead of just catching people we will be able to catch them and pass them. I got a better start in race two but was getting chewed up down the staights. After the restart I went into turn one as normal and, before I even got on the gas, the bike high-sided me and landed on top of me, driving me into the ground. I had a terrible start in the first race and Muggeridge made it hard for me to get past. The group in front had broken up by then but once I was past him I was able to pull a bit of a gap before I had to retire. They were the windiest conditions I have raced in."
In a hectic gap between races the FPR mechanics were hard at work drilling holes into the fairings in order to reduce the effect on the bike of the gusting side winds at the coastal circuit.
Garry was again able to set a string of competitive lap times before the rain arrived after 10 laps. And he was also able to gain encouragement from the dry sections of the races, both won comfortably by Troy Corser.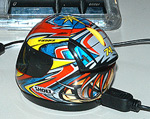 Daijiro Commerative GP Helmet Computer Mice
GP Helmet Mouse is available in the two different trademark Blue / Yellow and Red / Yellow color schemes worn by Daijiro, and have all the hot race features like an 800dpi optical laser for smooth tracking, left/right click functions for precise turn-in, and a quick throttle scrolling function. Included is a long, 36in. detachable USB cable for stealth operation when the tech inspector stops by. The GP Mouse is compatible with both superstock Windows (98 and later) and superbike Apple OS machinery.
Get your entry in now before the grid is full. The Daijiro Commerative Grand Prix Mouse is only available in America from Sudco International to Dealers,
and Retail direct for $47.00.

Phone weekdays
1-323-728-5407 8am -6pm PT
SUDCO INTERNATIONAL
www.Sudco.com
Supermodels who
like to get wet...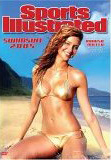 Sports Illustrated
Swimsuit 2005 DVD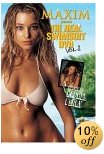 Maxim Swimsuit DVD
hosted by MTV's Rachel Perry
---
AMA Superbike teams testing at Barber Motorsports Park on Tuesday, March 29, in preparation for the April 22-24 AMA Superbike Championship event at Barber.
The test date is closed to the public.
Teams slated to participate: American Honda, Yoshimura Suzuki, Kawasaki, Michael Jordan Motorsports, Attack Kawasaki, Austin Ducati, Yamaha Graves Motorsports, Team M4 Emgo Suzuki.

2005 AMA SuperMoto Schedule Adnnounced
March 24, 2005- Already 3 months into the new year, AMA Pro Racing has finally been able to put together a schedule for the 2005 AMA Supermoto Championship. The series will kick off at an all-new event in Southern California in May and conclude in October on the streets of Reno, Nevada. Highlights will include a return to Copper Mountain for a double-header event as well as a stop at the all-new Supermoto-specific track at Road America.

Kerry Graeber, AMA Pro Racing Vice President, Communications commented on this year's championship. "The 2005 schedule is a mix of proven, existing events as well as a couple of new venues that show great promise," said Graeber. "Additionally, the announcement that we will be adding a 250cc class and feature two Supermoto class finales at each round has been tremendously well received. We're confident that this year's championship will be the best yet."

Commenting on the reasoning behind the season starting earlier than past seasons, AMA Pro Racing Vice President, Commercial Development John Farris said there were significant benefits. "The opportunity to showcase AMA Supermoto in Southern California in conjunction with a major consumer event like the Extreme Motorsports Expo (May 14-15 event) was just too good to pass up," said Farris. "Same can be said for the new round at Road America where AMA Supermoto will be featured on a purpose built track in conjunction with the AMA Superbike weekend."

Missing from the schedule is the Laguna Seca National round in July, formerly the showcase of the AMA Pro Supermoto Championship, as well as California Speedway AMA National round in April, and last year's Championship finale in Las Vegas in conjunction with the AMA Awards Banquet. Ironically the 3 biggest attended rounds of 2004 were still not profitable enough for the promoters to want them back. The 2005 AMA Supermoto Championship below is essentially sideshow club races to other events:

DATE LOCATION
May 14 Orange County Fairgrounds, Costa Mesa, Calif.
June 4 Road America, Elkhart Lake, Wisc.
July 30 USA International Raceway. Shawano, Wisc.
Aug. 20-21 Copper Mtn. Ski Resort, Copper Mountain, Colo.
Sept. 24 Music City Motorplex, Nashville, Tenn.
Oct.1 Downtown Reno, Reno, Nev.