Mladin back on top at Daytona in Saturday mornings 's 15-lap Superbike mini thriller.
2006 AMA Superbike Championship, Round 1 of 11: Daytona

Yoshimura Suzuki takes home the AMA season opener
Mladin and Spies 1-2 punch Daytona Superbike National
Daytona International Speedway, FL , March 9-11th 2006 - Team Yoshimura Suzuki looks to extend it's dominance of AMA Superbike racing for another season as team mates Matt Mladin and Ben Spies tag teamed an invincible 1-2 punch at the AMA Superbike National on Saturday morning the 11th for the 65th Daytona Motorcycle Event Weekend.
American Honda vetern Miguel Duhamel emerged from a heated 6-way battle for the final podium position ahead of former World superbike Champion Neil Hodgson on the Parts Unlimited Ducati. The short 15 lap Superbike National played out on Saturday morning before possibly one of the smallest spectator crowds in Daytona history, realistically estimated at 15,000 spectators. The now Formula 600cc Xtreme class to contest the Daytona 200 would take place later the same day on Saturday afternoon, keeping the once traditional Sunday race day open in case of a rain reschedule, and to assue TV coverage would stay for the weekend.
Matt Mladin and Ben Spies qualify Yoshimura Suzukis on Daytona Pole
Reigning 6-time AMA Superbike Champion Matt Mladin continues to show his dominace in American Superbike racing at the start of the new 2007 season by setting the quickest qualifying pole time of 1:37.075 on his factory Yoshimura Suzuki, half a second quicker than team mate Ben Spies who will start next to him on the front row for Saturday's season opening race. Safety concerns at the high banked, Daytona tri-oval have relegated the premier Superclass to a Saturday sideshow at Dayona for the second year in a row, with Sunday's once legendary 200 mile event to the unpopular and lightly contested 600cc formula Extreame class.
The Daytona Speedway has become too dangerous for modern high speed Superbikes, where the extreame G-forces generated on the bankingstogether with the high speeds put too much load and heat into the bikes' tires for a normal 28 lap National race - let alone for Sunday's once showcase Daytona 200 miler, risking high speed tire blowouts at speeds aproaching 200mph on the bankings boarded by concrete walls. The Daytona race course is not approved by the Federation International Motorcycle for motorcyle racing racing because of its safety problems, keeping away international teams and riders. While spectator attendace continues to decline at Daytona because of the scattered National factory participation in the numerous confusing classes. But the AMA Racing continues to race at Daytona because it makes more gate fees there from all the participate Amateur and Pro riders and teams than at any other event on their national tour. The once premier Superbike National has been relegated to a Saturday morning 15 lap sprint side show to Sunday's 200 mile unpopular Formual Extreame 600 race. At the very least they could run the Superbikes in two race heats like in World Superbike to help keep increase interest in their most important class....

How close will the racing be? Ben Spies is half a second behind team mate Mladin on the front row, and half a secondquicker than Ben Bostom on the factory Ducati. For comparison, last week's World Superbike round at Phillip Island had 5 riderswithin 1 second at the front.

Ben Bostrom of the Parts Unlimited Ducati Team will start on the front row for Saturday's Daytona Superbike race aboard his factory Ducati 999. Bostrom was third in Thursday's session with a time of 1:38.012, held in sunny, cool Florida weather. Teammate Neil Hodgson qualified sixth with a time of 1:38.491 and showed a consistent pace throughout qualifying that he hopes to maintain for race distance.
"It's good to be on the front row, but at the same time, I'm a little disappointed," said Bostrom, the 1998 AMA Superbike champion. "As sure as I threw my leg over that motorcycle, I thought I could have done a high 1:36 and I thought no one could stop me for pole position. The track really changed out there for our second session, though. There wasn't as much grip as I would have liked. The times from the others were pretty hot but I don't know if the other guys can turn those lap times all day on Saturday. We're looking really good for the race, especially since the Ducati seems to pull all the way down the straight. The 999 seems like a quick starter off the line, too. I can't wait."
Bostrom has plenty of experience at Daytona, and won the pole and finished second in 2003. However, Ben raced in Europe last season and missed the inaugural race on the new track configuration. Neil Hodgson finished a competitive second in last year's race, though, despite it being just his first attempt on the high banks of Daytona.
"The race package we have is quite good," said Hodgson, a resident of the Isle of Man. "We have chosen a tire and we know exactly what we have with our settings. There are some races that you aren't sure of where you stand, but this isn't one of them. Looking at the lap-by-lap times of all the riders, I think it's going to be a close race. I'm a little disappointed to be on the second row. I thought we had enough to start out front, but that's racing."
Saturday's Silly and Short 15-lap race will begin at 11:15 AM local time.
Superbike Qualifying Times
1. Mat Mladin (Suzuki) 1:37.075
2. Ben Spies (Suzuki) 1:37.559
3. Ben Bostrom (Parts Unlimited Ducati) 1:38.012
4. Miguel Duhamel (Honda) 1:38.337
5. Jake Zemke (Honda) 1:38.398
6. Neil Hodgson (Parts Unlimited Ducati) 1:38.491
7. Roger Hayden (Kawasaki) 1:38.573
8. Tommy Hayden (Kawasaki) 1:38.904
Mladin out foxes young team mate Spies for the Superbike National Win
Saturday Morning's 15-lap Superbike main event under darkened skies would get off to a 15 minute delayed start when privateer Norino Brignolo crashed his bike on the warmup lap, and track crews need to clean up and oil spill in the corner. The team Suzuki and Team Ducati riders were on the hardest of the dunlop dual-compound Speedway tires, while the Honda and kawasaki teams werr starting with Medium Compounds which would help them go quicker in the opening laps, but would prove to go away in the later stages of the short race.
When the race went green both Mladin and Spies used their pole position to full advantage with Mladin taking the front and Ben right on his rear tire, followed by Miguel Duhamel who would be paased by Tommy Hayden on the factory Kawasaki ZX10 going into the second lap, then brother roger haydon on the other ZX10, Neil hodgson, Jale Zemke, Ben Bostom, Aaron Yates riding in much pain with a sepatated right shoulder, and then Tomm Rapp who would crash out in the infield on the second lap.
Mladin and Spies began to quickly pull away from the rest of the field at nearly a second a lap, building up an invinceable 5 second lead by 5 laps, and they backing off their pace just enough to remain out of reach of their persuers. There was an incredibly excing race behing them for 3rd place as DuHamel, the Hayden brothers, Zmenke and Hodgsen began trading places like crazy. Hodgsen ran off the track and across thegrass inside of a corner at one point when he trid to make a braking move past Zemke.
Ben Spies made his first move around Yoshimura team mate Mladin on lap 7 to take over the race lead, but it was obvoious that Mladin was still in charge as he looked back at Ben before allowing him to pass, and then could effotlessly draft back by him on the banking in Turn 4.
Then race order at 2/3rds distance were Maladin & Spies with a safe 4 second lead ahead of Zemke, DuHamel, Roger Hayden, Hodgson, Tommy Hayden, with the injurred Aaron Yates on the 3rd Yoshimura Suzuki passing Ben Bostrom for 8th. The Ducati rider seeming to have lost the motivation which had helped to put him on the front row with 3rd quickest qualifying time the day before.
Then on lap 11 Roger Hayden found himself in serious trouble as his Kawasaki exited an infield corner with a sideways powerslide that hooked up and threw him for a highsideoff the track. Jake Zenke who had ben displaced back to 5th at that point in the ongong heaedt 5-rider fight for 3rd place was right behind him and had to run his Honda off the track to avoid the sliding bike and Roger who would suffer a foot/ankle injury. Neil Hodgson would even find himself in 3rd ahead of Duhamel for a lap, but the vetern Honda rider was riding the wheels of his CBR1000 and would repass and hold off Hodgson to the finish.
Going into the final lap of the race Matt Mladin was holding down the lead over team mate Spies, but as history has always shown at the Speedway, he who leads out of the back chicane onto the banking, is guaranteed to be drafted by a persuer on the banking and passed at the start finish line. The experienced Mladin knew that better than his much younger team mate, and while Spies was preparing to get a full throttle run on his team mate coming out of the chicane and onto the banking to set up for the winning pass, Mladin was one step ahead of him.... Or made that behind him, as Matt chopped the throttle of his GSXR1000 in the middle of the chicane and Ben suddenly found himself in the lead coming onto the banking with wylie Aussie in the draft of his bike. Mat Mladin pulled out and around his team mate going through thre Turn 4 banging and lean across the Start/Finish line to take the win by a two bike lengths.
"Ben was there and hanging on the last couple of laps," Mladin recanted to the Speed TV camera in victory circle. "I had tried to get away in the infield a little bit (in the closing laps), but he kept getting me back coming down here (the Turn 4-5 banking). So I knew I didn't want to lead coming out of the chicane.
"It's just a matterof giving him the right amount of roomcomng on the banking to make sure I can pick up the draft in the right spot.Ben weighs 16-17-18 pounds lighter than me so I have to get it pretty right to get past him on the straight (the banking between Turn 4 and Turn 5/Finish). If I get it too early there's a chance he can get back by me. It was a great race and great to get maximum points here."
Daytona Superbike National Results, 15 lap race
Position, Bike Number, Rider Name, Hometown, Bike, Laps Completed,Interval Behind Winner, Team
1 1 Mathew Mladin Henderson, NV Suzuki GSX-R1000 15 --- American Suzuki / Yoshimura
2 11 Ben Spies Longview, TX Suzuki GSX-R1000 15 0.032 American Suzuki / Yoshimura
3 17 Miguel Duhamel Las Vegas, NV Honda CBR1000RR 15 5.140 American Honda
4 100 Neil Hodgson Onchan, Isle of Man, Ducati 999R 15 6.017 Parts Unlimited / Ducati Corse
5 22 Tommy Hayden Owensboro, KY Kawasaki ZX-10RR 15 11.429 Kawasaki Motors Corp
6 20 Aaron W Yates Milledgeville, GA Suzuki GSX-R1000 15 12.715 American Suzuki / Yoshimura
7 155 Ben D Bostrom Las Vegas, NV Ducati 999R 15 12.766 Ducati / Parts Unlimited / Ducati Austin
8 98 Jake P Zemke Paso Robles, CA Honda CBR1000RR 15 16.224 American Honda
9 43 Jason R Pridmore Ventura, CA Suzuki GSX-R1000 15 46.584 Jordan Suzuki
10 59 Jacob L Holden Eatonville, WA Suzuki GSX-R1000 15 47.002 Jordan Suzuki
11 36 Eric C Wood Ashburnham, MA Suzuki GSX-R1000 15 47.594 Hooter's
12 13 Cory West Eureka Springs, AR Suzuki GSX-R1000 15 52.500 HotBodies Racing
13 16 Martin Craggill Etiwanda, CA Suzuki GSX-R1000 15 52.759 HotBodies Rcng / Mat Mladin Mtrsprts / Suzuki
14 25 Akira Tamitsuji Vista, CA Suzuki GSX-R1000 15 Corona Extra
15 150 Matt D Lynn Ball Ground, GA Suzuki GSX-R1000 15 Millenium Tech
16 616 Brad M Hendry Englewood, CO Suzuki GSX-R1000 15 Foothills BMW-Triumph Motorcycles
17 414 Michael J Sanchez Austin, TX Suzuki GSX-R1000 15 Corona / Ebsco Media
18 26 Brian Stokes Kingston, GA Yamaha YZF-R1 15 -none listed-
19 317 Armando Ferrer Miami, FL Kawasaki ZX-10RR 15 Citgo Racing Team
20 81 C R Gittere Charlotte, NC Suzuki GSX-R1000 14 ---
21 72 Larry Pegram Baltimore, OH Honda CBR1000RR 13 --- Pegram Racing
22 95 Roger Lee Hayden Owensboro, KY Kawasaki ZX-10RR 11 --- Kawasaki Motors Corp
23 44 John Haner Pearland, TX Suzuki GSX-R1000 6 --- Ron Ayers Mtrsprts
24 15 Steve Rapp Santa Clarita, CA Suzuki GSX-R1000 1 --- Jordan Suzuki
25 38 Dean Mizdal Huntington Beach, CA Suzuki GSX-R1000 1 --- Star School
26 327 Norino Brignola , Ducati 999R 0-DNF --- Go On Althes
---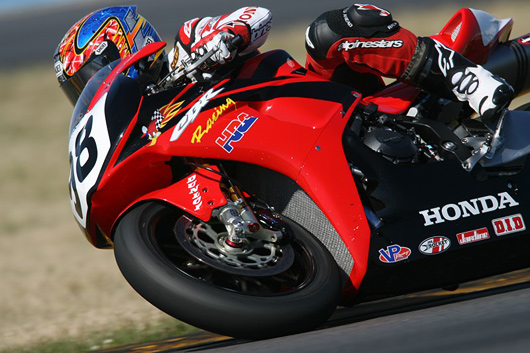 Daytona 200 Mile race winner Jake Zemke, together with American Honda team mate Miguel Duhamel will not race the reamder of the 600cc Xtreme Championship
Jake Zemke Takes his First Daytona 200 Win in 600cc Formula Xtreme
Saturday 11th - American Honda's Jake Zemke scored his first win in the Daytona 200 on a sun-filled Saturday afternoon at Daytona International Speedway, with Erion Honda's Josh Hayes giving the Honda CBR600RR a one-two finish with a close second in the Formula Xtreme race.
The win, in the 65th annual Daytona 200, was especially sweet for Zemke, who's finished second and third at Daytona, but never first. This completes his set of trophies, he said from the podium. "Everybody knows about Daytona 200," Zemke said after beating Hayes by 1.562 seconds. "It's something as a kid, that you always look at the names on the list of the winners of the Daytona 200 by Honda and it's a who's who list. I'm proud to put my name up there."

America Honda has their reigning Xtreme Class champ Miguel DuHamel return for a 1-time cherry picking ride in Saturday's 200 miler so Honda will have at least one race win to advertise this season, then Miguel will leave the lightly contest class to Erion Racing support team rider Josh Hayes.

DuHamel sits on Pole for the 200 Miler
March 9th - Miguel DuHamel pulled a somewhat expected rabbit out of his helmet, the reigning class champ claiming the pole for Sunday's lightly contested and spectated Daytona 200 Mile Formaula 600 Xtreme race, and relegating weekend-long leader Jason DiSalvo down to second in the final two minutes of qualifying.
The Canadian dashed to a late 1:40.928 aboard his American Honda CBR600RR, just enough to cover the Yamaha USA rising star's 1:41.015. It was the second consecutive Daytona 200 pole for the outgoing class champion, who will not be defending his #1 plate in the Lockhart Phillips USA Formula Xtreme category this season in order to concentrate on the more important Superbike class.
DiSalvo's teammate, Eric Bostrom, and DuHamel's teammate, Jake Zemke, will round out the star-studded front row for the 65th running of the Daytona 200. Bostrom picked up the third spot, the former Superbike star clocking a 1:41.340 aboard his R6 in his first FX qualifying appearance since the class changed formulas back in 2004 (Bostrom won a Formula Xtreme title aboard an Erion Honda CBR900 in 1998). Zemke, meanwhile, will start from the outside of Row 1 on the strength of his 1:41.910 lap time.
Erion Honda's Josh Hayes will line up directly behind DuHamel, qualifying fifth aboard his satellite CBR600RR. His teammate, Aaron Gobert, will start alongside, with Team M4 EMGO Suzuki's Geoff May and Honda-mounted Ryan Andrews completing the second row.
Former GP star Jeremy McWilliams put his Buell XB12R on the inside of Row 3, ahead of Danny Eslick (Suz), Eric Wood (Hon), and Pascal Picotte (Yam).
The 200 Miler Race Goes to Zemke helped by DuHamel spill, Pace Car mistake
Saturday's 200 Miler saw American Honda's Jake Zemke claimed the first Daytona 200 victory of his career today following a wild 68-lap Lockhart Phillips USA Formula Xtreme contest. The Californian's fortunes rose and fell at a dizzying pace during the grueling event, but he ultimately pulled through in the end to grab the checkered flag first.
The opening race laps first saw Yamaha USA stars Eric Bostrom and Jason DiSalvo claim the early advantage, the factory Hondas of Zemke and his five-time Daytona 200 winning teammate, Miguel DuHamel, stepped to the forefront and firmly grasped control of the race on lap 14, etching out a multi-second lead over their pursuers in a single brilliant lap through traffic.
Miguel DuHamel then went on to establish himself as the man to beat with a consistent string of fast laps and picture-perfect work in the pits. Following the conclusion of lap 43, the Canadian had built up a mammoth 12.027-second advantage, but disaster struck just a corner later. Heading into Turn 1 on lap 44, DuHamel suffered a high side. Trying desperately to save it, his CBR600RR gripped again for an instant and then spit him completely off, as DuHamel came crashing down over the bars. Despite his windshield, bits of his fairing, and his helmet's visor being considerably damaged in the spill, the reigning class champ was back up and running to remount his bike almost before he quit rolling.
While he did manage to reenter the fray (and even stay in second for a time), Zemke immediately turned his double-digit deficit into a double-digit advantage. It wouldn't last long.

"I was still in the hunt. I still had a shot at it," Duhamel said. "The bike was good enough and I was still able to pound out some pretty good lap times." When an accident brought out the pace car on the 54th lap, Duhamel was in the perfect position to fight for a historic sixth win. But a mistake by race officials put Duhamel, and not race leader Zemke, directly behind the pace car. It meant the French-Canadian, who now calls Las Vegas home, had to make up almost an entire lap when the field was released. Fighting through the pain, Duhamel finished fifth in his only Formula Xtreme appearance of the year. He and teammate Zemke will now concentrate on winning the AMA Superbike Championship.
That quest began earlier Saturday morning with Duhamel finishing third in the 15-lap Superbike season-opener on the Honda CBR1000RR. He ran just behind the race leaders and fought off the challenges of former World Superbike Champion Neil Hodgson to finish on the podium.
Teammate Zemke suffered arm pump early in the race and bravely hung on to finish eighth. A session with his physiotherapist during the two hours between the Superbike and Formula Xtreme races helped alleviate the condition.
Jake Zemke, Formula Xtreme, 1st - I don't know what to say. I got second the first year and third last year and there was one spot on the box that I've got to get. We're there. There was some confusion with the pace car thing. They are supposed to let the leader get to the front and they never did. My pit board went from plus-4 (seconds) to plus 25 the next lap. I thought Josh (Hayes) must have stopped for gas. I'm cruising along and I come around and my pit board said 1.5 or .5 (seconds), but my eyes opened up about this big and I said, 'There ain't no way, as my friend Nicky Hayden would put it, and I put my head down. Josh was right there. That board said the last two or three lap, 0.5. Luckily, it never said, .0. It was great.
Miguel Duhamel, Formula Xtreme, 5th - Coming out of turn one, I'll be the first one to admit it – I know what happened, but I'm not too sure why. The rear end just kicked out violently. It was the last stop of the stint on that tire, I don't know if I hit some debris, a tear-off. I was tracking and powering on as I did every lap, but it just snapped so abruptly. I couldn't believe how it got so far. I went to the lock trying to save it. It was like it got a shot of 1000cc of power. I'll say it's definitely the bonehead move of the world. A 10-second lead at Daytona with half the race done, you don't do stuff like that. But that being said, the race was still pretty young and I didn't want to start slacking off and give these guys a chance, but it caught me off guard.
Daytona 200 Formula Xtreme:
1. Jake Zemke (Honda)
2. Josh Hayes (Honda)
3. Jason DiSalvo (Yamaha)
4. Eric Bostrom (Yamaha)
5. Miguel Duhamel (Honda)
6. Aaron Gobert (Honda)
7. Geoff May (Suzuki)
8. Eric Wood (Suzuki)
9. Blake Wood (Suzuki)
10. Will Gruy (Yamaha)
---
Roger Hayden Claims Daytona 600 Supersport Win
Daytona International Speedway, March 9th - Roger Hayden came out on top of a four-man dice to take the checkered flag first in the Pro Honda Oils Supersport contest at Daytona International Speedway on Thursday afternoon. The Team Kawasaki's Kentuckian bobbed and weaved among a talented group of contenders, which included reigning champ Tommy Hayden, Superstock winner Jamie Hacking, and Superbike star Ben Spies, before making his move late.
Hayden made his charge with four laps to go, fending off his challengers as the laps wound down. He ultimately sealed the deal with a deft and courageous move through traffic with just a little over a lap to go.
"The first 15 laps were a little bit of a struggle," Roger said. "I changed my gearing right before the race because I thought we had a pretty bad headwind and it wasn't really the right decision. I couldn't get by any of these guys at the stripe so I knew my only chance would be to try and break away. Once we got into lappers I was being a little bit aggressive.
"Winning at Daytona is huge for me. I've been coming here since I was a kid, just hanging out in the infield for as long as I can remember. Daytona has always been the biggest race. And to start out the year strong is also a big deal. And for my team too – I really wanted to win for them because they've been working so hard. The last few weeks I was in Californian at the shop and every night they were there until 10:00, Saturday, Sunday, eight-till-eight everyday."
Jamie Hacking led the majority of the laps (16 of 22), but Roger's biggest threat appeared as if it would come from big brother Tommy, who was making the 22-race his swan song in the class he's dominated for the past two years. However, the class king was unable to match his younger sibling's dive up past two lappers, and in fact was balked instead, allowing Hacking to position himself for a last-lap attack to steal away second.
Ben Spies pushed hard, despite his new Yoshimura Suzuki GSX-R600 still being in a relatively early stage of development, to cling onto the back of the pack. While he was able to stay with the leaders to the end, he didn't have quite enough to make a serious push for the podium when the checkered flag was shown.
Danny Eslick on the MPT Racing GSX-R600 put in an impressive effort to claim a lonely fifth place. He was followed to the stripe by Attack Kawasaki's Damon Buckmaster, who fought a close dogfight with Team M4 EMGO Suzuki's Geoff May before the Georgian ran off track briefly and returned to accept seventh.
---
Hacking and DiSalvo Dominate 1000cc Superstock
Daytona International Speedway, March 9th - Graves Yamaha teammates Jamie Hacking and Jason DiSalvo on Thursday afternoon first proved themselves to be the class of the field over the 13-lap Repsol Superstock contest's opening half and then set about deciding the victor between the two of them in a tactical showdown that took place during the race's final two laps.
Jason DiSalvo worked past the early-race leader, Team M4 EMGO Suzuki's Geoff May, on lap 8, a move that was quickly duplicated by Hacking who wasn't about to let DiSalvo run away on his own.
The two Yamaha stars then broke free at the front, which allowed DiSalvo to start considering his last-lap strategy. The New Yorker signaled to his teammate on a handful of occasions and even wheelied in the infield as the laps wound down, apparently in an effort to get Hacking to move in front of him so that he could do some late-race draft measuring.
Taking the bait, Hacking come up just short on a slipstream attempt on the penultimate lap, DiSalvo dove back into the lead heading into Turn 1 on the final lap, feeling his best shot at the win was from the front. His fate was sealed at that point, as Hacking just sat tucked in behind the #40 YZF R1LE for the majority of the last lap before finally pulling out and blasting by just in time to steal the checkered flag by 0.071 seconds to claim his first Daytona victory.
"Finally I won this race," Hacking enthused. "It's been nine years that I've been coming here and I've got second place trophies lined up on the shelf. Finally I've got that one to go in the middle of them.
Hacking explained, "I was a little worried about Geoff -- he drafted by me pretty fast on the front straightaway once and I figured if we don't get away from him, he was going to be a pretty big threat. We pulled away from him and I got up on Jason. He looked back and saw it was just me and him. I was hoping he was going to play his cards like he did and I took them. I didn't think he'd want to lead me out of the chicane but he did. I left it as late as possible and ran by him pretty good."
After looking like a real contender for the win, May faded late before finally getting gobbled up by defending champ Aaron Yates on the final lap. Despite his injured shoulder, the Georgian soldiered on to a consistent race, running by himself for most of the contest. The Yoshiumura Suzuki pilot's patience and determination paid off with a surprise podium result in the end.
Erion Honda's Josh Hayes came out on top of a huge seven-man drafting war that raged for much of the race. The Mississippian escaped late to take the flag in fifth while under relatively little fire. He was followed to the line by Attack Kawasaki's Damon Buckmaster, who nipped Robertino Pietri and Hayes' teammate Aaron Gobert for sixth.
Jordan Motorsports' Jason Pridmore edged Hotbodies Racing/Mat Mladin Motorsports' entry Marty Craggill at the line as the two finished in ninth and tenth, respectively.
---
Capirossi gets down and dirty with the Desmosedici.

2006 MotoGP World Championship Testing
Team Ducati tops first day


MotoGP Teams in Sunny Jerez for Final Preseason Testing


Jerez, Spain March 10-12th - Today saw the premier class of MotoGP gathering in Jerez for the first of three testing sessions, which will serve as the final chance to fine-tune their 990cc four-stroke motorcycles ahead of the 2006 season. Bright sunshine ruled throughout the day, and a light breeze helped to keep temperatures around a comfortable 20 degrees.
The factory Ducati team dominated proceedings on today's first session, with Loris Capirossi clocking the fastest time of the day with a lap of 1'40.910, close to that which earned Valentino Rossi pole position in last season's Grand Prix at the same location. With teammate Sete Gibernau second on the leaderboard and just over a quarter of a second behind, Ducati were the first of a series of teams to post strong times on Bridgestone-shod bikes, demonstrating the tyre's suitability for the Jerez track.
"It's been a positive day. We finally had good weather conditions and were able to work calmly all day. From the minute I went out I felt at ease on the GP6 and we were able to improve throughout the day, making only minor modifications to the set-up. The bike has improved a great deal and the tyres are very good. Tomorrow we hope the weather will allow us to do a race distance test," said Capirossi following the day's testing.
Following on from a great showing at the MotoGP Official Test in Catalunya last week, Shinya Nakano gave his Kawasaki team another welcome boost in third, after the news that one of their trucks had been involved in an accident on the way to the circuit.
It was also a much better day for Honda, who had been unable to break into the top seven last week. The Spanish duo of factory rider Dani Pedrosa and the Gresini team's Toni Elias gave much encouragement to the Japanese constructor by ending up fourth and fifth today, although they will evidently be looking to see the RC211V taking victories in the coming season and reclaiming the MotoGP crown which has gone to Yamaha for the last two seasons.
In turn, Yamaha factory riders Colin Edwards and world champion Valentino Rossi both continued to show the M1's excellent form, which helped the former win a new BMW and the latter the fastest times of the first Official Test last week. Rossi was the last to take to the track, as has become customary during preseason and ended up ninth, behind Edwards' sixth place.
Two of last week's surprise packages, Carlos Checa and John Hopkins were again amongst the top riders. Checa taking seventh spot and Hopkins continuing to put in fast laps on the Suzuki GSV-R just eight thousandths adrift of him. Rounding off the top ten after Rossi was Kawasaki's French rookie Randy de Puniet, who ran off the track three times and crashed twice in his quest to get his new Kawasaki Ninja ZX-RR around the track in the fastest time possible.
MotoGP testing will continue throughout the weekend in Jerez, where all three grand prix categories have taken to the track this week. Monday and Tuesday's 125cc sessions saw Mattia Pasini as the standout rider, with the Master MVA Aspar man clocking a best time a tenth quicker than last year's pole and breaking Dani Pedrosa's 2003 record for a 125cc bike at the circuit.
The 250cc sessions were then dominated by Aprilia's Jorge Lorenzo. The Mallorcan confirmed his status as one of the title favourites by topping the timesheets on both Wednesday and Thursday, amidst a commanding performance by all Aprilia representatives.
Friday Lap Times:
1. Loris Capirossi (ITA) Ducati Marlboro Team, 1'40.910
2. Sete Gibernau (SPA) Ducati Marlboro Team, 1'41.176
3. Shinya Nakano (JPN) Kawasaki Racing Team, 1'41.477
4. Dani Pedrosa (SPA) Repsol Honda Team, 1'41.499
5. Toni Elias (SPA) Fortuna Honda, 1'41.680
6. COLIN EDWARDS (USA) Camel Yamaha Team, 1'41.730
7. Carlos Checa (SPA) Tech 3 Yamaha, 1'41.732
8. John Hopkins (USA) Rizla Suzuki MotoGP, 1'41.740
9. VALENTINO ROSSI (ITA) Camel Yamaha Team, 1'41.861
10. Randy de Puniet (FRA) Kawasaki Racing Team, 1'41.915
11. Nicky Hayden (USA) Repsol Honda Team, 1'41.984
12. Marco Melandri (ITA) Fortuna Honda, 1'42.106
13. Kenny Roberts (USA) Team Roberts, 1'42.328
14. Makoto Tamada (JPN) Konica Minolta Honda, 1'42.558
15. Chris Vermeulen (AUS) Rizla Suzuki MotoGP, 1'42.938
16. Alex Hofmann (GER) D'Antin Pramac, 1'43.274
17. Vittoriano Guareschi (ITA) Ducati, 1'43.417
18. Jose Luis Cardoso (SPA) D'Antin Pramac, 1'44.501
19. James Ellison (GBR) Tech 3 Yamaha, 1'44.953
20. Tadayuki Okada (JPN) HRC, 1'45.930
Jerez Lap Record: Valentino Rossi (Yamaha) 2005 – 1'40.596
Jerez Best Lap: Valentino Rossi (Yamaha) 2005 – 1'39.419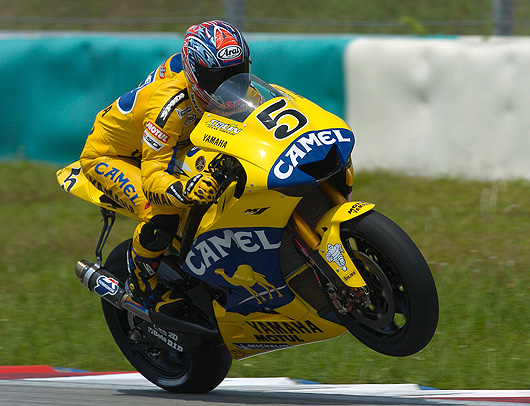 Edwards was wheele quick in Catalunya

Edwards Drives Away in New Bimmer after topping Catalunya Tests
Spain, Circuit de Catalunya 5/3/2006 - Camel Yamaha Team rider Colin Edwards clinched the first MotoGP accolade of 2006 as he charged through treacherously wet conditions at the Catalunya Circuit to the fastest time of the 40-minute MotoGP Official Practice and the prize of a brand new car. After a brief appearance in this morning's dry free practice, Edwards emerged with a string of fast laps at the end of the afternoon session to usurp his otherwise dominant team-mate Valentino Rossi, who was unable to respond with a late effort of his own after a falling whilst leading the time sheets on his twelfth lap.
Repsol Honda team rider American Nicky Hayden, fastest Honda rider on all three days of the test, ended the wet timed session in second place headed only by fellow American MotoGP star Colin Edwards. Hayden has been working with the latest 2006 version of the five-cylinder 990cc Honda RC211V machine he will campaign in the 17-round world championship that opens at Jerez on March 26.
Today's success concludes a positive weekend for Yamaha, which saw Rossi set the pace in dry conditions on Friday and Saturday, with Edwards and Carlos Checa (Yamaha Tech 3) in close attendance. The surprise of today's session was Checa's team-mate James Ellison, who showed his prowess in the wet with the fourth fastest time as he continued to adapt to the YZR-M1 machine. Checa also challenged for the car today but, like Rossi, slid out of the session in turn ten, where Kenny Roberts Junior's (Team KR) efforts also ended as he too mounted a challenge for the fastest lap. The exciting curtain raiser to the season now gives way to three more days of official tests at Jerez, starting next Friday, before the season proper gets underway at the same circuit in three weeks' time.
Colin Edwards (1st, 1'57.102, 15 laps) - "When I saw the weather before the session started I thought to myself that the car would end up in the hands of whoever was prepared to take the most risks. In the end the times came quite comfortably and we were able to keep chipping away throughout the session, just getting faster and faster, and to be honest I think I could have knocked even more time off with another couple of laps. This is a confidence boost for me but I have been saying since the last couple of tests that we are in good shape and this proves it. The team have been working so hard to come up with a bike that works out of the box and I believe we have that now. When you have a bike like that and it works in the rain too, then you know you have something special. It is nice to win the car but every rider out there wants to win races. I feel I am in a position to do that this season."
Nicky Hayden, Repsol Honda (1m 58.921). - "It's really nice to see a little bit of the winter's work pay off and have a good feeling in the wet. I know this session doesn't really mean anything but when I crossed the line and looked at the screen I was actually on top, so I was pretty excited there for a second. I'm not one of those guys to talk about how hard we've worked because normally those are the lazy guys! But this winter we've spent a lot time in the wet at Phillip Island and Sepang, finding a set up I like in the wet, so I'm pleased. It would have
been nice to run in the dry today. We've got plenty of work to do at the next test so it would be nice to have some good weather in Jerez. I'm sure it will be a three full days of testing."
Valentino Rossi (3rd, 1'59.360, 11 laps) - "After I saw that I could not win the car I thought the best thing was for Colin to win it, so I am really happy for him. We have been working hard together over the winter and he deserves this success. I was setting some fast lap times and my pace was good but I made a mistake in braking and unfortunately that was the end of my practice. Anyway the most important thing from this weekend is the way the bike performed in the dry on Friday and Saturday and also in the wet today. This gives us a lot of confidence for the season. Now we go to Jerez for another test and it will be interesting to see if we have solved the problem we had with the vibration. If we have done that, then we are ready for the first race."
Tech3 Yamaha rider James Ellison succeeded to occasionally challenge the top of the classification charts today in the wet conditions, finally ending fourth fastest and leaving Herve Poncharal to be one happy Team manager. Despite a crash in today's session Checa's steady and fast performance also played testimony to the great progress the team has made in the three-day test.
James Ellison (4th, 1'59.619, 16 laps) - "Overall I am really happy with how far we have come this weekend. I was a bit disappointed with the weather today because we made some huge steps forward yesterday and we had more plans for today, which we couldn't complete because of the rain. In fact we learnt a lot yesterday and improved by about two seconds, so who knows what we could have done today if the sun had shined! It was great to come to a track I really like and to enjoy riding again after hitting something of a wall in sepang. I've been more relaxed and have started to treat the bike a little more like 'my' bike - letting it move around a bit more. The tyres are generally feeling good for me. I tried some qualifiers yesterday but didn't really use them to my advantage and my best times throughout the weekend have been on race tyres. Anyway I was slightly praying for some rain at some point because I know how good the Dunlops are in the rain. It was a real boost to see the number 77 at the top of the screens for some time today during the qualifying session!"
Official practice classification:
1. Colin Edwards (USA) Camel Yamaha Team, 1'57.102
2. Nicky Hayden (USA) Repsol Honda Team, 1'58.921
3. Valentino Rossi (ITA) Camel Yamaha Team, 1'59.360
4. James Ellison (GBR) Tech 3 Yamaha, 1'59.619
5. Chris Vermeulen (AUS) Rizla Suzuki MotoGP, 2'00.001
6. Marco Melandri (ITA) Fortuna Honda, 2'00.218
7. Kenny Roberts (USA) Team Roberts, 2'00.225
8. Carlos Checa (SPA) Tech 3 Yamaha, 2'00.551
9. John Hopkins (USA) Rizla Suzuki MotoGP, 2'00.621
10. Randy de Puniet (FRA) Kawasaki Racing Team, 2'01.249
11. Shinya Nakano (JPN) Kawasaki Racing Team, 2'02.177
12. Makoto Tamada (JPN) Konica Minolta Honda, 2'02.197
13. Alex Hoffman (GER) D'Antin Pramac, 2'04.003
14. Loris Capirossi (ITA) Ducati Marlboro Team, 2'05.073
15. Toni Elias (SPA) Fortuna Honda, 2'05.961
16. Sete Gibernau (SPA) Ducati Marlboro Team, 2'06.724
17. Jose Luis Cardoso (SPA) D'Antin Pramac, 2'06.846
18. Dani Pedrosa (SPA) Repsol Honda Team, 2'07.326
19. Vittoriano Guareschi (ITA) Ducati, 5.13.977
Catalunya Lap Record: Valentino Rossi (Yamaha) 2005 - 1'43.195
Catalunya Best Lap: Sete Gibernau (Honda) 2005 - 1'42.337
---

Cool... Last week in World Superbike - Phillip Island and The Trojan Wars!
Fast Dates Calendar Motorcycle Roadracing News. Complete coverage of the SBK World Superbike, AMA National Superbike and MotoGP World Championship. Superbike, SBK, FIM, AMA, American Superbike, superbike planet, American Roadracing, sportbike, grand prix, MotoGP, race, racing, news, superbike news, sport bike, motoGP news, photography coverage, photos, pictures, Fast Dates Calendar and Umbrella Girls. Racing, road race, track, motorcycle, news, results, girls, models, Mat Aladdin, Max Biaggi, Valentino Rossi, Troy Baylis, Ben and Eric Bostrom, James Toseland, Chris Vermeulen, Maria Sharapova, Kristen Bell, Regis Laconi, Loris Capirossi, Troy Bayliss, Troy Corser, Noriyuki Haga. Ducati 999 Monster Multistrada, Yamaha R6 R1, Honda CBR600RR CBR1000RR, Kawasaki ZX6 ZX6RR ZX10, Suzuki GSXR600 GSXR750 GSXR1000, Aprilia Mille, MZ Agusta F4 Brutale. Los Angeles Calendar Motorcycle Show.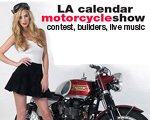 World's Richest Bike Contest features Sportbikes and a
$70,000 Purse!



Fast Dates Racebike Pinup
& Garage Girls Calendars
Click to Order Now!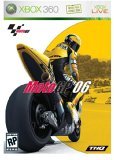 MotoGP 2006 XBox!
AMA Names New Committes for Racing, Riders Rights
March 9th - The American Motorcyclist Association (AMA) has announced the members of two standing committees of the AMA Board of Directors, part of a previously announced restructuring designed to increase the Association's effectiveness in its core mission of promoting "rights. riding. racing."
The Racing Committee will be Carl Reynolds (chair), Don Emde, Art More, Jeff Nash, and John Ulrich. Emde is president of Don Emde Productions and a member of the Motorcycle Hall of Fame, and Nash is owner and founder of Advanced Motorsports. More, Reynolds, and Ulrich serve on the AMA Board of Directors.
The Rights Committee will be Stan Simpson (chair), Jon-Erik Burleson, Russ Ehnes, Andy Goldfine, Rick Gray, and Charles Umbenhauer. Ehnes is Executive Director of the National Off-Highway Vehicle Conservation Council, and Umbenhauer is founder of ABATE of Pennsylvania's BIKEPAC. Burleson, Goldfine, Gray, and Simpson serve on the AMA Board of Directors.
"This is an exciting step in creating a more effective and responsive Association," said Patricia DiPietro, AMA Chief Executive Officer. "We're confident in these individuals' expertise and experience, and we're grateful for their commitment to the AMA, its members, and the American motorcycling community."
Each committee will manage strategic planning and direction within its area of the AMA's mission, with the goal of responding to the interests of the AMA's 270,000 members.
The AMA Board of Directors consists of 12 members. Six individual Directors are elected by the general membership in their respective regions and serve three-year terms. Six corporate Directors are elected by the corporate membership and serve two-year terms. The AMA Board of Directors meets four times a year.
Cycle News Owner
Clayton Replaces Publisher Mike Klinger
A brief In The Wind item in this week's Cycle News, it was announched by Cycle News owner and President Sharon Clayton that Publisher Mike Klinger had "...stepped down to persure other interests." The new position of Publisher waw being filled by Robert Norvelle. No information was provided as to who Norvelle is and what his qualifications might be, nor does a Goole seach.
Mike Klinger held the position of office manager at Cycle News in the early1990s when he married Clayton's neice Judy who also worked at Cycle News. With the marriage Klinger waspromotered to the Publisher position as Sharon Calyton retired from that position and Managing editor Jack Mangus was let go.
Cycle News is America's leading racing enthusiast weekly national newspaper covering on and off road racing and bikes. During the early to mid 1990s Cycle News had a readership of around 45,000 buyers, but in recent years circulation has declined significantly to 28,684 reported in their December 2005 Publisher Statement. Sales through motorcycle dealers and newstands were just 3,500 of that total number. During the last 2 years Cycle News has undergone a dramatic and well receiced face lift with full color throughtout, better graphics and better features.
But Cycle News readership readershiop has continued to decline, probably because more enthusiats turn to the internet for the racing news, while many new monthly magzines have sprung up to cover the specific enthusiat markets for sport bikes, motocross and supermoto. The major motocyle manufacturers continue to support Cycle News with very expensive multi-page color slick ad speads, more to thumb their noses at each other than to really sell bikes to the tiny readership. case in point, the March 15th issue of Cycle news ran a 4-page glosy color insert from American Honda for their full dresser Goldwing touring bike. And you can pretty much figure not o many road touring riders subscribe to Cycle News.
Being a privately owned company, employment at Cycle News has always been at the pleasure of owner Sharon Clayton and her now deceased husband Chuck, with whmo she started the paper in the 1960's. Many noted motojournalists got their start with Cycle News including yours truly FastDates.com publisher Jim Gianatsis, Roadracing World publisher and editor John Ulrich, former Dirt rider editor Charlie Morey, Motocross Action Editor Jody Weisel and many others.
The usual reward for doing a great job at Cycle News was to be shown the door by Sharon Clayment
2007 AMA Supermoto Championship to kick off at California Speedway
March 09 -California Speedway today announced the AMA Supermoto Championship will kick start their 2006 season at the Speedway during the Suzuki Superbike Challenge on Saturday, April 29.

Though California Speedway has hosted supermoto events annually since 2002, this is the first time supermoto riders will compete for series points at the Fontana, Calif., facility. The course will be expanded and significantly larger than ever before, with higher jumps and more thrills for fans.

Some of the greatest professional motorcycle riders will be competing for some much needed, early-season points, and California Speedway is the place to catch all the two-wheeled, high-speed action.

The idea of supermoto has been around since the late 1970's, first gaining popularity in Europe. AMA Pro Racing saw the success of the sport in Europe and recognized its potential among American motorcycle racing fans; thus creating the AMA Supermoto Championship in 2002.
What makes supermoto so unique is the race course the discipline utilizes – a combination of dirt sections, jumps (can be both dirt and steel) and long, high-speed straight-aways and corners. This gives the fans an exciting look at their favorite racers competing both on, and off, the asphalt.

California Speedway is excited to hold its first ever AMA Supermoto Championship race during the Suzuki Superbike Challenge weekend. Come and be part of the action at California Speedway. Tickets for Friday's Superbike practice and qualifying are $10; Saturday's Superbike race and Supermoto events are $30; and Sunday's Superbike race and support races are $30. A three-day ticket package is offered for Suzuki Superbike Challenge weekend for only $60; a two-day (Saturday and Sunday) ticket package is also available for $50. Purchase your tickets by calling 800-944-RACE [7223] or logging on to www.racetickets.com.
Truck Crash Causes Setback for Kawasaki Eckl MotoGP Team
Spain, Mar 9th - The Kawasaki Racing Team's preparations for the coming MotoGP season suffered a setback on Monday, when the team's race transporter was involved in a road traffic accident while travelling from Barcelona to Jerez.
Just two hours after leaving Barcelona, the Kawasaki race transporter was buffeted by ferocious winds as it travelled along the highway around Peniscola, forcing the transporter to leave the road and onto uneven ground, where it toppled over at speed.
Race mechanic Jason Corney, who was the passenger in the truck, suffered injuries to his right foot, losing his little toe as a result of the crash. The Australian underwent surgery to repair damage to his remaining toes on Monday evening in Spain and was returned to a clinic in Germany on Wednesday afternoon for further treatment.
Driver and race mechanic, Josef Buchner, was also injured in the crash, suffering a dislocated shoulder. Buchner was fit enough to travel back home to Germany on Tuesday, where he will undergo surgery to repair torn ligaments in his injured shoulder.
First on the scene at the accident were two tyre technicians from Dunlop, who were also travelling to the IRTA test at Jerez. After extinguishing a potentially dangerous fire in the cab, the two Dunlop technicians then pulled the injured Kawasaki mechanics from the tractor unit and administered first aid by the side of the road.
The race truck, in which the Kawasaki Racing Team's Ninja ZX-RR MotoGP bikes were being transported between the IRTA tests, was completely destroyed in the crash, and required three cranes and more than ten hours to put back on it's wheels.
The trailer unit was transported to the Valencia circuit, where team members who'd flown from Jerez to Valencia were able to gain access to the interior and assess the damage.
Fortunately, while equipment inside the trailer had been dislodged, there was surprisingly little damage, with most of the force having been dissipated through the trailer unit itself.
All four Ninja ZX-RR machines were found to be undamaged, with even the fragile carbon fibre bodywork surviving the crash mostly intact.
A replacement tractor unit and trailer travelled from Germany to collect the bikes and equipment from Valencia on Wednesday, and all the equipment has now been delivered to Jerez, where Kawasaki mechanics are working flat out to prepare everything for the start of testing on Friday.
Overseeing the recovery of the team's bikes and equipment in Valencia was the Kawasaki Racing Team's Operations Manager, Michael Bartholemy.
"While this is a setback for the team, the most important thing is that both mechanics were not seriously injured and are expected to make a full and speedy recovery," declared Bartholemy. "At first we thought we would miss this weekend's IRTA test at Jerez, but it now looks as if we will participate in all three days as originally planned."
"We are able to do this because of all the help we have received since the crash. I'd especially like to thank the two Dunlop guys who were so quick to help our mechanics immediately after the crash."
"Our two injured mechanics are being well looked after in Germany, so we can now focus fully on the upcoming IRTA test, where we hope to continue to run at the top of the timesheets, as we did at Catalunya," concluded Bartholemy, who cited the three days following the crash as "the worst of my life."
Kawasaki Team Manager, Harald Eckl, was kept informed of the situation and, while his Operations Manager dealt with the aftermath of the crash on site, Eckl ensured that, on their return to Germany, his two mechanics would receive treatment from the same doctor who treated Alex Hofmann after his crash at Estoril last season.
"Equipment can be replaced, but people can't and I'm so relieved that our two mechanics were not seriously injured in the crash," said Eckl.
"Our initial reaction was to cancel the IRTA Jerez test, but by some miracle the damage to the equipment and the race bikes inside the truck was minimal, so with the help of some of our partners we were able to salvage the situation. Our truck supplier, MAN in Munich, quickly arranged a replacement tractor unit, while Bischoff and Scheck prepared for us a replacement trailer and organised two drivers to bring it to Valencia for us."
"So, while the crash has obviously been a setback to our pre-season preparations, I'm happy to say that it is only a minor one, and one I am confident won't affect our performance on track once testing starts tomorrow."
"I just hope our two mechanics, Jason and Josef, make a speedy recovery and that we will see them back in the team very soon," added Eckl.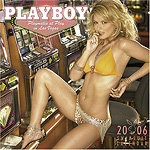 ---


Hire a FastDates.com
Calendar Angel
Now available for your special event and booking needs direct from CaliforniaHostess.com!
Ask for a FastDates.com Calendar Kitten when you call
Dominique at 1-310-430-4301
Alba plays hardball
with Playboy
Jessica Alba is not feeling particularly playful about her unwitting role as a Playboy cover girl.
The Sin City star, whose bikini-clad body graces the cover of the nudie mag's March issue, is threatening to sue the publication for using her image for commercial purposes without her consent and causing ''immeasurable harm'' to her reputation and career, reports E!Online.
Earlier this week, Alba's legal team at the celeb-friendly firm Lavely & Singer fired off a strongly worded legal missive to Playboy Enterprises, accusing Hugh Hefner et al of making it seem like she appears in a ''nude or semi-nude pictorial'' within the pages of the magazine.
In the letter, Alba's attorney, Brian Wolf, claims that the actress was approached by the magazine about posing for photos in connection with an article on Hollywood's 25 sexiest celebrities, but that she refused the offer and denied Playboy permission to use her picture.
Despite Alba's flat-out rejection, her lawyer alleges that Playboy went ahead and obtained a publicity photo of the Into the Blue star under false pretenses by telling Columbia Pictures that the actress had approved the use of the photo, which then wound up on the cover of the bunny-eared publication.
According to Wolf's letter, Alba's outrage stems in part from the potential injustice visited upon Playboy readers who might be duped into purchasing the plastic-sealed magazine because of the misleading insinuation that she trades her bathing suit for her birthday suit within its pages.
On behalf of his client, Wolf demands that Playboy ''cease and desist'' from distributing the offending issue of the magazine and shell out an as-yet undetermined monetary settlement to Alba to compensate her for the damage wrought upon her ``good name, reputation and career.''
He also requests that Playboy turn over any profits from the sale of its Alba issue to the reluctant cover girl.
Edwards storms to BMW
M Award at MotoGP
Official Test
March 5th - On a soaking wet Catalunya circuit in northern Spain today, Camel Yamaha's Colin Edwards won this year's BMW M Award at the MotoGP Official Test. The American rider joins Loris Capirossi, Valentino Rossi and Sete Gibernau in the list of winners of the prize car, having racked up his fastest lap towards the very end of the timed 40-minute session.
After early quick laps from Briton James Ellison, fellow American John Hopkins and Edwards' team-mate Valentino Rossi traded the top spot with the wet track keeping times far off those of previous days. Rossi then took charge, continually improving his pace, and with Hopkins crashing out it seemed the World Champion would cruise to another first place. However just a minute later Rossi himself went to ground and with ten minutes left, the car was still up for grabs. It would eventually be Edwards who would drive home the brand new BMW Z4 M Roadster, after the Texan put in a scorching lap of 1'57.102 with hardly any time remaining in the timed session.
Upon being presented with the keys to his new car, a clearly delighted Edwards commented on the appalling weather, before expressing his hope that this could be start of great things for the season.
"When I saw the weather before the session started I thought to myself that the car would end up in the hands of whoever was prepared to take the most risks, but in the end the times came quite comfortably and we were able to just keep getting faster and faster throughout the session. I think this is the kick-start I need for the season. It's my first time riding the same bike in two consecutive years, we've been going well and hope to have a good year," said the Yamaha rider, who is still to earn a pole position or race victory in MotoGP.
Late in the session American riders Kenny Roberts Jr and Nicky Hayden came out all guns blazing in their quest for the BMW, but on a hot lap Roberts himself took a slide down the asphalt, whilst Hayden fell short of Edwards time by over a second. The surprise of the weekend, Carlos Checa looked on course for success in the final moments, but became the only other rider to fall during what was an exciting televised session.
With Edwards the proud owner of a brand new car for his collection, Hayden trailed in second, with Rossi third ahead of a morale-boosting fourth for James Ellison. New recruit Chris Vermeulen also performed well on board the Suzuki in fifth, with Melandri, Roberts, Checa, Hopkins and de Puniet making up the top ten.
The BMW M Award aside, reigning World Champion Rossi dominated the rest of the MotoGP Official Test. Fastest over the three day session, he had the nine best laps on Friday and continued to assert himself yesterday, setting the weekend's fastest lap of 1'42.477. In the final free practice at the Circuit de Catalunya, only 11 riders elected to continue testing. None improved on their times from the previous, dry sessions.
The MotoGP Official Tests continue in Jerez tomorrow, with two days each for 125cc and 250cc, with three more days of MotoGP testing starting on Friday.