The FastDates.com Interview with Chris Vermeulen
Why did he give up a winning ride in World Superbike to go with
a struggling Team Suzuki in MotoGP?

We first really got to meet and spend time in person with Chris Vermeulen and his beautiful lovely Toni at the Brands Hatch World Superbike Round in August 2005 when we went there to photograph the next edition of the FastDates Calendar. Chris was very accommodating in letting us shoot his Ten Kate Honda CBR1000RR for the calendar, and at the after race Paddock Party on Sunday night we had a better chance to talk and get to know Chris ever better. He's really a fantastic, very likeable guy and easy going guy like many all the SBK racers are, and seeing the slight framed youngster in street clothes you 'ld never think him a racer.
Interview Continued with Big Action Screensavers HERE
---
SHOCKER!
AMA Disolves the AMA Pro Racing Board
Things just weren't being done right at AMA Professional Racing here in America as we've pointed out on this website many times over the past 5 years. In particualar, the AMA National Roadracing Championship has disolved away into a farce with ill conceived rules and classes, non attended races at sub standard race facilities, plus inept marketing and media relations resulting in the loss of title sponsorships and national media attention outside the sport.

The much needed, but very unxpected shakeup at the American Motorcycle Associations began 2 weeks ago when the AMA announced that a three-person team has been named to manage the day-to-day operations of AMA Pro Racing on an interim basis following the January 24th dismissal of AMA Pro Racing CEO Scott Hollingsworth. Now heads continue to roll as the voluntary Board Members of AMA Pro Racing, made up of racers, team owners and industry manufacturers, were dismissed as well.

The cleaning house is a good thing, since nothing was being done right. But in the AMA press releases issued below you'll see that one ineffective committee is being replaced by more committees made up of the same type of biased, special interest people to make new rules.

But why?
The most practical and logical solution is to simply adopt the exhisting FIM rules for roadracing, motocross, supermoto, et all. Isn't that why the AMA is the United States affiliate of the FIM? That way all the rules will be consistant throughout the world, and the top International factory teams can return to America to race, helping the sport on our side of the pond to grow again. And with International rules in place, the AMA only needs to contract a professional promoter / racing czar / marketing company to run the entire AMA Professional Racing Department. Hopefully AMA Board Chairman Rick Gray and his groopies will figure that out soon.... (Unfortunaely they haven't figured it out in 35 years). The AMA Press Releases as follows:

AMA Thanks Pro Racing Board for Their Service
PICKERINGTON, Ohio, February 18th - American Motorcyclist Association (AMA) Board Chairman Rick Gray today thanked the members of the AMA Pro Racing Board of Directors for their service to the organization. The single Pro Racing Board is being replaced by a group of rulesmaking committees that will each focus on a single racing discipline.

The Pro Racing Board has been in existence since 1994. It currently consists of Chairman P.J. Harvey, along with members Cary J.C. Agajanian, Ray Blank, Mike Buckley, Paul Dean, Jeff Nash, Kevin Schwantz and John Ulrich.

"These individuals have volunteered their time and effort for years to help improve the AMA's professional-racing program," said Gray. "Much of the progress we have made in gaining wider exposure and recognition of our sport is directly attributable to their contributions."

In coming weeks, the AMA will announce the members of the new committees that will develop equipment standards and rules for AMA pro competition in road racing, motocross/supercross, flat track, supermoto and hillclimb.

AMA Announces New Rules Committees for Professional Racing
Feb 18th - As part of its overall reorganization unveiled today, the American Motorcyclist Association (AMA) has announced the creation of a new rulesmaking procedure for its professional-racing programs.

Direction for the AMA's professional road racing, motocross/supercross, flat track, supermoto and hillclimb programs has been in the hands of a single AMA Pro Racing Board. That Board will be replaced by independent working committees that will propose equipment standards and rules for on-track competition. Proposed rules would then be ratified by the AMA Board of Directors.

"The goal of this new structure is to allow the Association to be more responsive to all of the groups with an interest in our professional-racing programs," said AMA Chief Executive Officer Patti DiPietro. "That includes everyone from the manufacturers and team owners to the racers, promoters, aftermarket suppliers and fans."

The size of these committees will vary depending upon the racing discipline. Each will include one representative from every AMA corporate member manufacturer with a motorcycle homologated for competition in that discipline. In addition, the AMA president will appoint enough other members of the committee to assure that the manufacturers cannot constitute a majority.

In motocross racing, for instance, six manufacturers—Honda, Husqvarna, Kawasaki, KTM, Suzuki and Yamaha—currently have motorcycles homologated for AMA professional competition. The AMA president will appoint at least seven other Motocross/Supercross Committee members, who could include racers, promoters, aftermarket manufacturers and others with an interest in the sport.

These committees will hold at least one formal meeting every year, although it is anticipated that additional, informal meetings may take place more often. Working with representatives from the AMA Pro Racing staff for that discipline, committee members will develop racing rules and equipment standards that will be sent to the AMA Board of Directors.

The AMA Board will have the power to accept or reject the committee's recommendations, but it will not be allowed to alter those recommendations. A veto by the AMA Board will require support by a supermajority (nine members of the 12-member Board).

Rules that are approved by the AMA Board will not go into effect for at least a full racing season, so that riders and teams will have time to develop their programs. Modifications to rules that are required during the course of a racing season will be handled by an executive committee consisting of chairmen elected by members of each committee. Those rules will apply only for the current racing season. As is the case now, emergency rules changes, if necessary, will be implemented by the AMA Pro Racing staff.

"We are creating a system designed to increase the transparency of the rulesmaking process for AMA professional competition," said DiPietro. "By opening up these rulesmaking committees to all parties involved in our racing programs, we will make sure that everyone's voice is heard on these important issues. And we will make public all written reports from the rulesmaking committees to the AMA Board, so that anyone can monitor the process of creating new racing rules."

Rules for amateur competition run by AMA Sports will continue to be made by the AMA Congress, which brings together representatives from AMA recognized districts across the country each year. As with the new rulesmaking committees for professional racing, the AMA Congress sends its recommendations to the AMA Board for ratification.

AMA Announces Changes to its Organizational Structure
Feb 18th - The American Motorcyclist Association (AMA) today announced changes to the organization's structure designed to increase the Association's effectiveness in its core mission of promoting motorcycle "rights. riding. racing."

The changes, which were announced following the February 17 meeting of the AMA Board of Directors, will create three new standing committees of the Board—Rights, Riding and Racing—each designed to focus on one element of the AMA's mission. These committees will consist of Board members and other experts who will meet at least twice a year for the purpose of strategic planning within each core area.

"The AMA is the leading voice of American motorcyclists in a wide variety of areas," said AMA Board Chairman Rick Gray. "We are at the forefront of efforts to defend the rights of motorcyclists. We create riding opportunities through our calendar of more than 1,000 sanctioned road-riding events each year. And we are the largest motorcycle racing organization in the world, with a yearly schedule of more than 3,000 races at the amateur and professional levels.

"This new structure allows us to use the expertise of our Board of Directors most effectively," he added. "By allowing these committees to work on the Association's long-term direction in each of these critical areas, we can be more responsive to the interests of all AMA members."

The AMA Board consists of 12 members, half elected by individual AMA members from six regions of the country, and half elected by the AMA's corporate members. The new committees will be in addition to the Board's existing Executive Committee and Finance Committee. Assignments to the new committees will be made in the coming weeks by the Board chairman.

How Will The New AMA Organizational Changes Take Place?
Why is the AMA announcing these changes in structure?
We want to more effectively use the expertise of the members of the AMA Board of Directors while increasing responsiveness to all parts of the motorcycling community.

What are the structural changes to the AMA Board?
The changes will create three new Board committees devoted to the three core parts of the AMA's mission: rights, riding and racing. These will be in addition to the Board's existing Executive and Finance committees. These committees will be composed of existing Board members and may also include outside experts in an advisory role.

What are the responsibilities of these new committees?
They will be responsible for setting the long-term direction of the Association in those areas, while AMA staff and other groups work on implementation of those long-term decisions.

For instance, in the area of professional racing, the AMA is creating new, independent rulesmaking committees charged with developing equipment standards and on-track rules for road racing, motocross/supercross, flat track, supermoto and hillclimb competition. Working with AMA Pro Racing staff, those independent committees will focus on racing rules, while the AMA Board Racing Committee will focus on long-term strategic planning for the Association's racing series.

Who do the new professional-racing rulesmaking committees report to?
The rulesmaking committees will be independent entities charged with developing rules in conjunction with the AMA Pro Racing staff. They will send their proposed rules to the AMA Board's Racing Committee for review and recommendation. The Racing Committee will forward the proposed rules to the full AMA Board for ratification. The AMA Board Racing Committee will not be directly involved in the rules-development process.

Who will serve on the new rulesmaking committees?
Committee sizes will be variable. Each committee will include one representative from each AMA corporate member manufacturer with a motorcycle homologated for competition in that discipline. In addition, the AMA president will appoint enough other members of the committee to assure that the manufacturers cannot constitute a majority.

In motocross/supercross racing, for instance, six manufacturers—Honda, Husqvarna, Kawasaki, KTM, Suzuki and Yamaha—currently have motorcycles homologated for AMA professional competition. The AMA president will appoint at least seven other Motocross/Supercross Committee members, who could include racers, promoters, aftermarket manufacturers and others with an interest in the sport.
---

Can Troy Corser hold on to his crown in 2006? It's going to be a great year of Superbike racing.

2006 SBK Corona Extra Superbike World Championship - Losail Qatar

World Superbike 2006 Kicks off in Qatar

Feb 15th - The 2006 SBK World Superbike Championship kicks off next weekend in Qatar in the Middle East with an incredible lineup of riders and teams. This looks to be one of the best SBK and possibly any World Championship season ever with the biggest participation of teams, World Championship winning riders, and potential race win contenders.
Winter testing has shown returning 2001 SBK Champion Troy Corser, back with Ducati Corse, is in top form and ready to do battle with fellow Aussie and curent SBK Champion Troy Corser on the Alstare Corona Suzuki. While MotoGP is strugging to get a 20-rider grid, it is incredible that SBK has a full field of 29 riders for this opening far away race, and of those 29 riders theres some 10 riders capable of winning on any day. Itt's going to be a great year, so tune in to your TV sets next weekend Feb 25th for all the action!
Qatar Provisional Entry List
23-24-25 February 2006
| | | | | | |
| --- | --- | --- | --- | --- | --- |
| N. | Start N. | Rider | Nat. | Motorcycle | Team Name |
| 1 | 1 | Troy Corser | AUS | Suzuki GSXR1000 K6 | Team Alstare Suzuki Corona Extra |
| 2 | 71 | Yukio Kagayama | JPN | Suzuki GSXR1000 K6 | Team Alstare Suzuki Corona Extra |
| 3 | 15 | Fabien Foret | FRA | Suzuki GSXR1000 K6 | Team Alstare Engineering Corona Extra |
| 4 | 21 | Troy Bayliss | AUS | Ducati 999F06 | Ducati Xerox Team |
| 5 | 57 | Lorenzo Lanzi | ITA | Ducati 999F06 | Ducati Xerox Team |
| 6 | 31 | Karl Muggeridge | AUS | Honda CBR 1000RR | Winston Ten Kate Honda |
| 7 | 52 | James Toseland | GBR | Honda CBR 1000RR | Winston Ten Kate Honda |
| 8 | 41 | Noriyuki Haga | JPN | Yamaha YZF R1 | Yamaha Motor Italia |
| 9 | 88 | Andrew Pitt | AUS | Yamaha YZF R1 | Yamaha Motor Italia |
| 10 | 4 | Alex Barros | BRA | Honda CBR 1000RR | Team Klaffi Honda |
| 11 | 9 | Chris Walker | GBR | Kawasaki ZX10R | PSG-1 Kawasaki Corse |
| 12 | 55 | Regis Laconi | FRA | Kawasaki ZX10R | PSG-1 Kawasaki Corse |
| 13 | 10 | Fonsi Nieto | ESP | Kawasaki ZX10R | PSG-1 Kawasaki Corse 2 |
| 14 | 3 | Norick Abe | JPN | Yamaha YZF R1 | Yamaha Motor France - IPONE |
| 15 | 16 | Sebastien Gimbert | FRA | Yamaha YZF R1 | Yamaha Motor France - IPONE |
| 16 | 38 | Shinichi Nakatomi | JPN | Yamaha YZF R1 | Yamaha Motor France - IPONE |
| 17 | 44 | Roberto Rolfo | ITA | Ducati 999F05 | Team Ducati SC - Caracchi |
| 18 | 116 | Franco Battaini | ITA | Kawasaki ZX10R | Team Bertocchi |
| 19 | 18 | Craig Jones | GBR | PETRONAS FP1 | Foggy PETRONAS Racing |
| 20 | 99 | Steve Martin | AUS | PETRONAS FP1 | Foggy PETRONAS Racing |
| 21 | 7 | Pierfrancesco Chili | ITA | Honda CBR 1000RR | D.F.X. Treme |
| 22 | 84 | Michel Fabrizio | ITA | Honda CBR 1000RR | D.F.X. Treme |
| 23 | 8 | Ivan Clementi | ITA | Ducati 999 RS | Team Pedercini |
| 24 | 19 | Lucio Pedercini | ITA | Ducati 999 RS | Team Pedercini |
| 25 | 76 | Max Neukirchner | GER | Ducati 999 RS | Team Pedercini |
| 26 | 11 | Ruben Xaus | ESP | Ducati 999F05 | Sterilgarda - Berik |
| 27 | 20 | Marco Borciani | ITA | Ducati 999F05 | Sterilgarda - Berik |
| 28 | 13 | Vittorio Iannuzzo | ITA | Suzuki GSXR1000 K6 | Celani Team Suzuki Italia |
| 29 | 95 | Talal Al Naimi | QAR | Yamaha YZF R1 | La Glisse |
---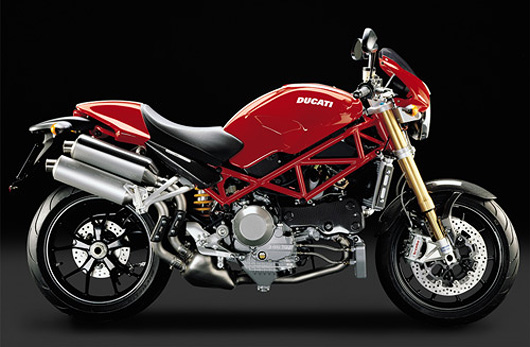 Ducati Gets Naked with Its Meanest Monster Ever
DUCATI MONSTER S4Rs
Ducati calls the new Monster S4Rs "...a bike without compromise, a true superbike in every way. Only the full fairing has been removed. Nothing else has been sacrificed. All the legendary Superbike power and character of the potent desmodromic Testastretta engine remains. The new, amazingly powerful Ducati Monster S4Rs is as unique as its name, and the pace-setter that all other naked models must measure up to. Ducati leads the way in naked motorcycles, and is always coming up with something new and original and is determined to maintain it.
The Monster S4Rs is a masterpiece of technology and design. One glance at the bike, even parked, is enough to make your heart miss a beat and your breathing quicken. Just look at the harmony of the design and the precision of the engineering. In its premier performance, and taking centre stage is the Testastretta engine, embraced by Ducati's legendary trellis frame and the unmistakable styling that has always characterised a Monster.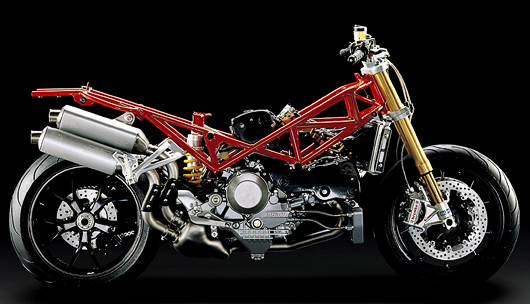 The styling is that of a spectacular, custom, the sort of bike we could previously only dream of. Yet the Monster S4Rs Testastretta is impressively real. The sensation of power oozes from every pore. In addition to the common features shared by all Ducati Monsters with single sided swingarms, like the small upper fairing, vertically stacked twin exhausts and longitudinal stripe (bigger and centrally positioned on the S4Rs), the S4Rs also incorporates a large number of eye-catching racing components.
The S4Rs features new graphics and colour schemes to enhance the 999-derived front end and the Y-spoke wheels that recall the racing origins of this naked superbike. In fact, Ducati Corse has contributed a large number of small but important details to this Monster, details that might not be noticed under a full fairing but that cry out for attention on this meanest of all Monsters, like the triangular oil cooler for example. Add to that a long list of carbon fibre parts, plus the stunning twin aluminium exhausts and the performance first priority of the S4Rs is obvious. The Monster S4Rs looks aggressive and stunningly essential. It tells you in no uncertain terms what sort of performance, technology, design and passion lies in front of you.In short, the S4Rs Testastretta is a dream machine, with a look and feel that satisfies even before you twist the throttle." - so the press release ends..
Essentialy the S4RS is a parts bin special, employing as many exhisting components as possible from both the Monster and Superbikes line to keep the cost low, but the desireability high. One unnerving compromise of this is the old Monster frame which does not extend down at the rear of the engine with a 3rd mounting point to reinforce the chassis at the engine swimagrm pivot like it has does on all of Ducati's Superbike models, and does so again on newer Multistradas and Hypermoto prototype. Here the single sided swingarm is left hanging off the rear of the engine cases, an application which has proven to be fully reliable with less powerful Monster engine installations in previous applications. But for serious sport riding the S4Rs could be a Flexi Flyer.
Along with a Superbike spec frame, we would be excited to see the 10 year old Monster design updated s with more modern stylingin the S4R. Certainly a more contemporary gas tank, front headlight cowling, and plastic front side covers to enclose a higher placed oil cooler and water radiator radiators -something similar in style to the newer Ducati Multistrada and Hypermoto prototype.
Availability of the Monster S4S at US Dealers is May 2006 with a bargain basement List Price of just $14,995, some $4,000 to $8,000 less than a comparibly spec'ed Yamaha R1, Aprilia Mille R or Ducatii 999S. Getting naked has its advantages.
---

Girls That Kick Ass!
Maria Sharapova does Sports Illustrated, Kristen Bell in Maxim
A regualar feature here at FastDates.com is to focus on hot celebrity "Chicks That Kick Ass!"
Two of our favorite girls which we first began focusing on some 18 months ago were teenage WTA tennis sensation Maria Sharapova (MORE) who is featured in the new 2006 Sports Illustrated Swimsuit Editon, and Kristen Bell (MORE) the witty and sexy Nancy Drew like crime solving high school girl on the UPN channel Wednesdays 9/8pmC who is featured in the March issue of Maxim, both on newstands this week. You'll want to program both girls into your TiVo, and log into the websittes we've link to here to see a lot more of the hotties. In particular, check out the killer new Sports Illustrated Swimsuit website site which has pictorials of all their sexy supermodels, plus you can even make your own calendar of your favorite SI girls. Ouch!
---

Capirossi was 2nd quickeston the Ducati Desmosedici.

2006 MotoGP World Championship - Winter Testing

MotoGP Teams 3-Day Test in Sepang Shortened by Rain
Rain Shower calls early halt to second and third day of Sepang Test
Malaysia, Sepang Feb 14-16th, 2006 - In the third round of winter testing held in Mayalasia this week for the factory MotoGP teams, Shinya Nakano (Kawasaki) set the fastest time of the day with a lap of 2'01.80, followed by Loris Capirossi (Ducati, 2'01.87).

Valentino Rossi, who celebrates his 27th birthday tomorrow, was close behind him with a time of 2'01.89 after 47 laps, whilst team-mate Edwards completed 57 laps and set the seventh fastest time with a lap of 2'02.20.

The 3-day test ended somewhat early midway through Day 2 with rainstorms. The Camel Yamaha Team spent the morning working on different settings and testing tyres with Michelin, looking to eliminate the vibration that the riders have been experiencing lately, before the rain came down after lunch. Both riders ventured out in the wet on the 2006-spec M1, the first time they have been able to see the performance of the new bike in these conditions, but the track soon started to dry out in patches and they decided to call it a day after just a few laps.




Nakano was quickest in rain shortened test on Team Eckl Kawasaki ZXRR.
Valentino Rossi (2'01.89, 47 Laps)
"This morning we did quite a lot of laps and we were quite fast and consistent, so I was happy. We worked very well with Michelin and with one or two new tyres that they brought we made some good improvements to the vibration. Unfortunately in the afternoon it rained and we couldn't go on as we wished. We made a few laps in the rain just to see how the new bike was in the wet; we had some new things to try with the electronic mapping in these conditions, but we needed more time. After a few laps the track started to dry and then with the conditions half wet and half dry, we had to stop. Tomorrow we might do a long run and we will also continue with the work we started today."
The bad weather also hampered the final day of testing for the Ducati Marlboro Team as it continued with it's development programm for the new GP6 in view of the start of the MotoGP World Championship. A damp surface in the morning kept everyone in the pit garages until 12 o'clock, when the riders went out on a relatively slow track. At about 2 o'clock another shower brought proceedings to a halt until 4 in the afternoon. A further twenty minutes of track time were available before thunder and lightning and a heavy downpour brought an end to the test. As a result, both Loris Capirossi and Sete Gibernau were unable to conclude the scheduled programme and complete their long-run with the new Bridgestone tyres.
The test session was particularly unfortunate for Spanish rider Gibernau, who had been sidelined on day 1 by a gearbox problem, and then on day 2 with a stomach complaint. Things went better for his team-mate Capirossi, who was able to get through a lot of work with his Desmosedici GP6. Loris is clearly satisfied with the bike that he will race this season and is confident he can count on tyres that will be at the same competitive level as his GP6.
Loris CAPIROSSI (29 laps - 2m01.92s)
"It was a real shame that today we were unable to do the scheduled long-run. In the morning we found a rear tyre to do the run with, but the rain ruined our plans. During twenty minutes of dry time in the afternoon, I did a 2m01.9s in the three laps available so I'm happy with that. The bike is performing well and the tyres are improving all the time. We'll see how it goes at the IRTA tests in Barcelona and . keep our fingers crossed".
Sete GIBERNAU (33 laps - 2m02.65s)
"These last three days have been pretty unlucky for me: on Tuesday my bike had gearbox problems, yesterday I didn't feel well and today I was still a bit ill and the storms played their part as well. After just a few laps I was really tired and it was tough in this heat. In any case we have seen that that the path we started to follow during the test in Phillip Island is the right one and I'm satisfied with it. We're preparing a good base for the start of the championship: we've still got a lot of work to do and all the problems in this last test session have not given us a hand for sure".
The Honda RC211V rider made the best possible use of another rain interrupted day. Despite the stop-go nature of the last two-day's of testing most RCV riders were able to achieve many of the targets set for them by the team engineers over the three days.
Heavy overnight rain had left the track top wet and it was 10.00. am before any serious work was undertaken . The riders had to contend with two more heavy showers before the close of testing. As the track temperature increased the riders began tyre-testing session for Michelin testing new tyres but the ever-changing grip factor only permitted short runs.
Repsol Honda rider Nicky Hayden endured a frustrating day. The former AMA Superbike Champion was never able to get in back to back test with the 2005 and 2006 versions of the factory RC211V. Every time he completed a short run with one machine the rain came down leaving the track with a totally different grip factor.
Hayden's team-mate, Dani Pedrosa, a newcomer to the MotoGP class, felt he made little progress today but he still managed to give the team some useful feed back on chassis development. The reigning double 250cc World Champion was happy with what the team has achieved here at Sepang and is looking forward to the Barcelona test.
Despite the conditions Fortuna Honda riders Marco Melandri and Toni Elias ended the three-day test in upbeat mood. Melandri was pleased with the progress made today with front-end settings, and the new rear tyre he tested for Michelin. Elias, despite his stop-and-go day, feels he and the team technicians are now working in the right direction and will go into the next MotoGP test, at Barcelona on March 3-5, certain that they will make further improvement.
Konica Minolta Honda rider Makoto Tamada was another held back by the rain preventing him from and running race simulations and a planned time attack. Regardless of the weather the Japanese star, a late starter in 2006 MotoGP testing, was pleased with the progress the team has made over the three days.
Team Roberts are brimming with confidence following successful tests with the latest development of the chassis of the KR211V. The team will now concentrate on the third stage of chassis evolution for the Honda powered machine. Team Roberts have already began to work on the new chassis at their UK race shop. Their development work will be based on the data gathered here at Sepang and the test at Phillip Island of last week.
With testing concluded at the Malaysian circuit, the motoGP teams will now return home to prepare for the IRTA tests from 3-5 March at Barcelona, the traditional pre-season MotoGP appointment.
Unofficial Lap Times:
1. Shinya Nakano (JPN) Kawasaki, 2'01.80
2. Loris Capirossi (ITA) Ducati, 2'01.87
3. Valentino Rossi (ITA) Yamaha, 2'01.89
4. John Hopkins (USA) Suzuki, 2'01.90
5. Dani Pedrosa (SPA) Honda, 2'01.93
6. Carlos Checa (SPA) Yamaha, 2'02.06
7. Colin Edwards (USA) Yamaha, 2'02.20
8. Randy de Puniet (FRA) Kawasaki, 2'02.37
9. Toni Elias (SPA) Honda, 2'02.62
10. Marco Melandri (ITA) Honda, 2'02.65

11. Makoto Tamada (JPN) Honda, 2'02.66
12. Sete Gibernau (SPA) Ducati, 2'02.87
13. Nicky Hayden (USA) Honda, 2'02.93
14. Kenny Roberts (USA) KR Honda, 2'02.95
15. Chris Vermeulen (AUS) Suzuki, 2'03.18
16. Alex Hofmann (GER) Ducati, 2'04.23
17. Jose Luis Cardoso (SPA) Ducati, 2'04.65
18. James Ellison (GBR) Yamaha, 2'05.08

Sepang Lap Record: Nicky Hayden (Honda) 2005 - 2'02.993
Sepang Best Lap: Loris Capirossi (Ducati) 2005 - 2'01.731
Fast Dates Calendar Motorcycle Roadracing News. Complete coverage of the SBK World Superbike, AMA National Superbike and MotoGP World Championship. Superbike, SBK, FIM, AMA, American Superbike, superbike planet, American Roadracing, sportbike, grand prix, MotoGP, race, racing, news, superbike news, sport bike, motoGP news, photography coverage, photos, pictures, Fast Dates Calendar and Umbrella Girls. Racing, road race, track, motorcycle, news, results, girls, models, Mat Aladdin, Max Biaggi, Valentino Rossi, Troy Baylis, Ben and Eric Bostrom, James Toseland, Chris Vermeulen, Maria Sharapova, Kristen Bell, Regis Laconi, Loris Capirossi, Troy Bayliss, Troy Corser, Noriyuki Haga. Ducati 999 Monster Multistrada, Yamaha R6 R1, Honda CBR600RR CBR1000RR, Kawasaki ZX6 ZX6RR ZX10, Suzuki GSXR600 GSXR750 GSXR1000, Aprilia Mille, MZ Agusta F4 Brutale. Los Angeles Calendar Motorcycle Show.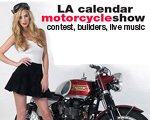 World's Richest Bike Contest features Sportbikes with
$70,000 a Purse!
Fast Dates Racebike Pinup
& Garage Girls



2006 Ducati Daytona Party ramps up to kick off the AMA Race Season Friday March 10th
The Ducati.Net Ducati Owners Club and Ducati North America present Ducati Day at Speedpark Motorsports on Friday, March 10th, 2006. This party kicks off the 2006 AMA racing season in Daytona Beach, Florida across from the world famous Daytona International Speedway. The event includes Ducati race team appearances, tech talk classroom sessions, a Ducati only bike show, umbrella girls, the American Ducati Idol motor sound contest, a vendor row and more. Those attending DDD will be able to soak up the sun while admiring Ducatis on display, race go-carts or test their skills aboard Speedpark's 22-foot dragsters.
Long known for its prestigious Ducati bike show, the 2006 DDD celebrates the famous Italian marquee's history with a special award for the best entry built prior to 1985. The "Best Special" class, introduced in 2005 as a salute to Daytona's long tradition of custom built "specials," has now become a standard show call for 2006. The entry fee to participate in the bike show is $10.
CycleCat Motorcycle Performance products, a long time sponsor of Ducati.Net and Ducati Day, will provide trophies for this special event.
Returning this year is the popular American Ducati Idol "Let Your Ducati Sing" contest, where the Ducati with the best exhaust note is chosen. The visiting members of the Desmodromiclub of Rome, Italy will again judge this event.
Celebrities expected to attend and sign autographs include renowned racer Ben Bostrom, returning to Ducati this year on the Parts Unlimited Ducati Austin AMA 999 Superbike, as well as popular former World Superbike Champion Neil Hodgson, runner up in last years Daytona Superbike event. Also expected to attend is world famous long distance record holder Gary Eagan, who will be giving a seminar on his travels aboard a Ducati ST4s and Multistrada.
General questions about DDD and the featured activities should be directed to Ms. Vicki Smith by calling on 954-764-3847 or emailing to veloce916@aol.com. Full details are on the website at www.DucatiDayDaytona.com.
Directions: Speedpark is located across from the Daytona Speedway's highest grandstand, the Winston Tower, just behind the Hooters on Intl. Speedway Blvd. Party hours are 10:30am - 3:30 pm.
DUCATI AND SHELL PARTNERSHIP EXTENDED UNTIL AT LEAST 2008
Ducati Corse is proud to announce that its partnership with Shell Advance will extend until at least 2008. The relationship will ensure the development of tailored Shell Advance lubricant and Shell V-Power fuel for the Ducati Corse racing teams. Shell Advance will also continue as the first fill lubricant of every Ducati bike that leaves the factory.
Since 1999 Ducati and Shell have won 6 World Superbike Constructors' and 4 Riders' titles which, together with the first exciting victories in MotoGP, represent the sporting history of this successful collaboration.
Federico Minoli, President and CEO of Ducati Motor Holding S.p.A: 'Ducati has a great tradition of success. On the race track, Shell has been a fundamental part of this success enabling our bikes to achieve higher speeds while maintaining excellent reliability. It is for this reason that I welcome the extension to our partnership with Shell and the continuation of Shell Advance as the recommended lubricant for every Ducati around the world.'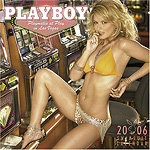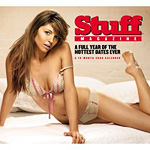 ---


Hire a FastDates.com
Calendar Angel
Now available for your special event and booking needs direct from CaliforniaHostess.com!
Ask for a FastDates.com Calendar Kitten when you call
Dominique at 1-310-430-4301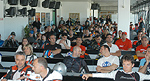 FastDates.com Takes the DRE Racing School.
Click here for the story!
2006 Ducato Riding Experience features 2 top Grand Prix Tracks
The popular Ducati factory produced Ducati Riding Experience held in Europe now includes the Mugello GP track in Spain, together with Imola in italy. The DRE courses are aim both at those wanting to increase their streetbike riding skills, and for those who want to improve their racing skills. The courses consist of a full day of riding sessions combined with classroom time.

Eleven the appointments for this year; nine of them will take place on Enzo and Dino Ferrari racetrack in Imola, while the other two will be hosted at the International Mugello circuit, famous worldwide because it's where every year the MotoGp Championship takes place as the unique Italian round.
The 2005 edition of Ducati Riding Experience saw a massive influx of attendees, both male and female: women average it's been increased ( 43% women and 57% men, vs. 38% women and 62% men in 2004). Another interesting figure is that 15% of people was foreigner. The possibility to rent the gear has been a great success: in 2005 edition has been rented 1.100 technical gear items.
The DRE school presents an impressive line-up of instructors including World, European and National champions and features five different classes for all skill levels.
The following courses are available:
Women's Basic Riding CourseAimed at women without riding experience who would like to get involved in the motorcycle world. The course will take place in the paddock using reduced power Monster 620 i.e. motorcycles.
Price: 225 Euro, taxes included.
Men's Basic Riding
Aimed at men without riding experience who would like to get involved in the motorcycle world. The course will take place in the paddock using Multistrada 620 motorcycles.
Price: 225 Euro, taxes included.
Intermediate Riding Course
This course is aimed at men and women who already have some riding experience but want to improve their skills. The course covers common road situations and tips on how to tackle them using specific riding techniques. After a practice phase in the paddock, students will be able to try out their new skills on the track.
Monster S2R and Multistrada 1000 motorcycles will be used for this course.
Price: 294 Euro taxes included.
Basic Racing Course
Aimed at expert motorcyclists (men and women) who have the desire to increase their knowledge of riding technique on the track. 999 Superbikes will be used for this course and students will be divided into groups based on experience (declared by rider).
Price: 750 Euro, taxes included.
Master Racing Course
This master course is aimed at riders who have already participate a racing course. 999 Superbikes will be used and, in order to ensure the best possible learning environment, student groups will not exceed three per instructor. Lessons will focus on improving circuit riding techniques and maximising each rider's overall performance riding a motorcycle with a 2D acquisition data system, as well as on one equipped with an on board camera. At the end of the course they will receive a graphic reporting their performance, and a DVD with their track riding recorded.
Price: 999 Euro, taxes included.
The cost of the course includes: the use of motorcycle, lunch and the open cafè area, welcome kit, the presence of a photographer and special rates at nearby hotels. It does not includes any type of insurance.
This year's edition of the DRE also introduces an opportunity to rent riding gear (leathers, helmets, gloves, boots) at the time of registration on www.ducati.com.
It would be also possible to present on line the course to someone else.
2006 DRE CALENDAR
| | |
| --- | --- |
| March 23 | Imola |
| April 4 | Imola |
| April 12 | Mugello |
| Aprile 13 | Mugello |
| Aprile 27 | Imola |
| May 15 | Imola |
| May 23 | Imola |
| June 26 | Imola |
| July 3 | Imola |
| September 1 | Imola |
| October 10 | Imola |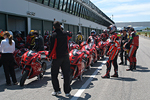 FastDates.com Takes the DRE Racing School.
Click here for the full story!
Registration and information
The registration will be done exclusively through our website, www.ducati.com from February 15th, 2006. Payment can be made by credit card or bank transfer. Those who participated in the last DRE, participants who attend more than one course at the DRE 2006 and Official Ducati Club Members will be offered a special price on the purchase of the 2006 DRE courses. The reduced price will be calculated upon registration.
AMA Approves Buells to get their Asses Kicked in Formula Extreame
Feb 10th - AMA Pro Racing confirmed today that the Buell XBRR motorcycle, the race-kitted variant of the road-going XB12R, is eligible for competition in the AMA Formula Xtreme Series.
This National only Series features factory entered highly modified 600cc 4-cylinder sportbikes ridden by top factory riders. The Buell is a pushrod 2-valve aircooled 1200cc V-twin bike which would be entered by privateer riders with little or no chance of winning against the Japanese factory teams, but it helps the AMA fill out the starting grids for this unpopular class.
In making the announcement AMA Pro Racing Director of Competition, Merrill Vanderslice noted that AMA Pro Racing technical personnel have inspected the motorcycle and it was determined that Buell has met the requirements for the XBRR to be eligible for AMA Formula Xtreme.
"By design, Formula Xtreme rules are the most liberal of all the classes within the AMA Superbike Championship," stated Vanderslice. "The class was created with broad equipment parameters and air-cooled V-twins are afforded the most latitude. Buell has based this motorcycle on its XB12R street bike and the modifications made are within the rules allowed in the class."
Vanderslice acknowledged that a press release distributed by Buell to announce the motorcycle may have created some confusion as to the bike's eligibility.
"Regardless of the wording in the release, the bottom line is that Buell has produced a racetrack version of an existing street motorcycle and modified it within the rules," he noted. "We were aware of Buell's plans and inspected the motorcycle on Friday, Feb. 3 as part of the approval process.
"The intent of the Formula Xtreme class is to include a diverse group of motorcycles, and we welcome Buell's increased participation in AMA championship racing. We are confident the company's inclusion will enhance the sport of motorcycle road racing.