Click to Order Now!
Fast Dates Racebike Pinup
No other sportbike calendar gives you the world's top factory Superbikes!
Take Chis Vermeulen's Ten Kate Honda CBR1000RR cover bike and all the top factory World Superbike and our beautiful
Fast Dates Angels on a date!
14 Month 2006 Calendars
start November 1st 2005
Iron & Lace Custom Bike Pinup
Featuring the beautiful
Fast Dates World Superbike Girls
Chandi, Andra and Taylor in
Iron & Lace, Garage Girls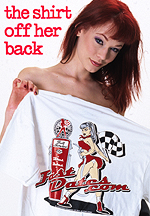 Christmas Wrapping
wear protection all year 'round


2006 FastDates.com Calendars World Premier
at Brands Hatch
World Superbike England
Complete Coverage Here
Proton Sells bankrupt
MV Agusta for $1 Dollar!
Dec 30th - Malaysia's Proton Holdings Bhd. plans to sell its 57.8% stake in MV Agusta Motor SpA to Italian investment company Gevi SpA for one Euro Dollar ($1.19).
Gevi will assume MV Agusta's $126.8 million debt and $38.5 million working capital requirements, Proton officials said in a prepared statement.
Proton, which also owns car-maker Lotus Group International, announced a $ 3.3 million dollar net loss in its first quarter ended June 30, and a $40.8 million loss for its second quarter ended September 30. Officials expected to announce further losses through the fourth quarter as the company continued to incur debt stemming from MV Agusta.
Proton purchased its stake in MV Agusta in October 2004 for $59.32 million by underwriting the Italian company's loan from Citibank. The new financing saved MV Agusta when a court in Italy subsequently dropped bankruptcy proceedings against it.
World Ducati Week 2006 postponed to 2007
Ducati of Italy has announced World Ducati Week 2006 in the spring has been cancelled/postponed for 2006. Hopefully it will take place in 2007.

" We are sorry to inform you that the World Ducati Week has been postponed until 2007. Various logistical and organisational issues have forced us to focus our efforts on preparing an unforgettable WDW 2007, as fun as in previous years.

Thanks for your time and attention. See you at the WDW 2007."- Best regards
BEATRICE BASILI
Customer Service
Ducati Motor Holding Spa
Borgo Panigale – Italy
Ducati of Italy has a lot of issues it has to deal with right now including thier new investment owners, reduced sales and profitability in Europe, to their new MotoGP production bike not being available for releaes there at WDW2006 as they promised last year at WDW2004.
Releasing the Desmosideci street bike in 2006 would jerpardise Ducati's prototype standing for racing in 2006 MotoGP.
For 2007 it won't matter since the upcoming engine size rules drop from 1000cc to 800cc and the production 1000cc 4-cylinder Desmosedici won't be eligible any more, but it will be eligibile for World Superbike.
Also, the ban in Europe in 2007 of all tobacco exposure on TV will also cause Ducati and the other factory teams to loose their cigarette sponsors like Marlboro. Ducati may choose to concentrate fully on just World Superbike again in 2007.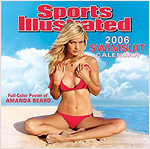 DUCATI ANNOUNCES $1,000,000 RACING CONTINGENCY PROGRAM FOR 2006
Expanded Ducati Racing Contingency Program increases funds and event support for regional club races in 2006
Cupertino, CA – December 10th, 2005 – Ducati North America officially announces that the popular racing contingency program that debuted in 2005 will return in 2006, better than ever! The 2006 program will have boosted payouts and more coverage for regional club races.

"After a very successful first year, I am pleased to announce that we have raised the bar and are now offering bonus payouts at even more race events in 2006 with the addition of WERA to our roster of racing organizations," said Michael Lock, CEO of Ducati North America. "Racing is an exciting but very expensive sport, and this is our way of supporting the efforts of dedicated Ducati racers throughout the country. Racing is in our blood and Ducati is an important presence at the grass roots as well as the attention-grabbing international level."

For 2006 Ducati will again offer two contingency programs, one for the professional AMA race series and the other for many regional club race series. A significant addition to the program is the WERA series, which is one of the country's premier club racing organizations and boasts over 3000 competitive members.

Specific dates, classes and rules will be announced in early January and will be modeled on the 2005 program.
YAMAHA without GAULOISES in 2006
As expected with the impending ban on cigarette sponsorships in sports in Europe beginning in 2007, Yamaha's early change to the revived factory White, Red & Black colors, and rider Valentino Rossi's disdain for cigatette sponsorship on their MotoGP team, Yamaha has annouched its parting of the ways with cigarette sponsor Galiouse beginning a year earlier in 2006.

12/23/05 - Yamaha Motor Co., Ltd. hereby announces that Altadis/Seita's sponsorship regarding Yamaha's Factory MotoGP Team will not continue after the end of the 2005 season.
For more than 40 years, Yamaha has successfully participated in the Road Racing Grand Prix World Championship and it has become the leading manufacturer of the MotoGP competition.
Altadis/Seita have been sponsors of the Yamaha Factory MotoGP project for the past three seasons under both the Fortuna and the Gauloises brands, during which time the companies shared two world championship victories in the MotoGP class in 2004 and 2005.
Yamaha will announce its 2006 MotoGP program in January 2006.
2005 All-Japan Road Race Championship Series 250cc Class Champion
Shuhei Aoyama Selected for the Third Honda Racing Scholarship
Dec 22nd 2005 - Honda decided to award the third*1 Honda Racing Scholarship*2, the purpose of which is to foster young Japanese riders, to Shuhei Aoyama (age 21, Chiba Prefecture native), the GP250cc class champion of the 2005 All-Japan Road Race Championship Series. Aoyama is expected to take part in all 250cc class races of the 2006 Road Racing World Championship Grand Prix as a
member of Repsol Honda Team 250 (Manager: Alberto Puig).
Comments from Aoyama: "I worked hard all year to take the championship (of the All-Japan Championship) so that I could meet the scholarship conditions, so I am really happy about this decision. I would like to express my heartfelt thanks to our team, the sponsors and the fans for
providing me with so much support in so many ways. I am determined to try my best to meet my next goal of winning the World Championship."
Comments from Hiroshi Oshima, Operating Officer for Corporate
Communications and Motor Sports, Honda Motor Co., Ltd.: "Shuhei Aoyama became GP250 class champion at the current season All-Japan Road Race
Championship Series, with an overwhelming six wins out of a total of seven races. We look forward to his further progress and achievements on the
global stage."
Shuhei Aoyama Profile
Date of Birth: December 5, 1984
Height/Weight: 165 cm/56 kg
Blood Type: O
Career Highlights: Began pocketbike-riding at age 3
2001: Ranked 8th in the GP125 class of the All-Japan Road Race Championship
(Rookie of the Year)
2002: Ranked 4th in the GP125 class of the All-Japan Road Race Championship
2003: Champion of the GP125 class of the All-Japan Road Race Championship
2004: Ranked 2nd in the GP250 class of the All-Japan Road Race Championship
(Rookie of the Year)
2005: Champion of the GP250 class of the All-Japan Road Race Championship
*1. The first recipient of the Honda Racing Scholarship was Hiroshi Aoyama and the second was Yuki Takahashi.
*2. Honda Racing Scholarship is a scholarship established in 2004 by Honda for fostering rider talent. The purpose of the scholarship is to develop young Japanese riders who can compete for the podium at prestigious events around the world. The scholarship provides these riders with the opportunity and environment necessary to take part in 250cc class races of the World Road Racing World Championship Grand Prix (WGP) hosted by the Federation Internationale de Motorcyclisme (FIM). Eligible for the scholarship is any rider aged 22 or younger who became champion of, or achieved similar results in, the GP250 class of the All-Japan Road Race Championship Series on a Honda vehicle with record-breaking or equivalent race time for each course or race. The
scholarship enables the rider to take part in the WGP 250cc class races as a member of the team specified by Honda Racing Corporation for up to two years. The premise is that for the third year and thereafter, the recipient
is expected to pursue a career independently.
KENAN SOFUOGLU JOINS WINSTON TEN KATE HONDA SUPERSPORT
Winston Ten Kate Honda has announced that Kenan Sofuoglu will join the team as it aims for a record fifth World Supersport championship title in 2006.
The 22-year-old Turkish rider from Adapazari in northwest Turkey tested the championship-winning Winston Ten Kate Honda CBR600RR in Qatar earlier this month, impressing team personnel with his quick adaptation to new machinery on an unfamiliar circuit and his constant improvements during the three-day test.
Sofuoglu finished second in the 2005 European Superstock championship riding a Yamaha and will join new team-mate and 2005 World Supersport champion, Sébastien Charpentier, for further testing in January before the 2006 championship gets underway in Qatar on 25 February next year.
Ronald ten Kate – team manager - "We're really happy to have signed one of the youngest and brightest talents in the World Superbike paddock after our recent test in Qatar showed Kenan's undoubted potential. It's always good to work with young riders that we can take forward to another level. We're hoping that we'll have all the new material in place for our next test in January, when Kenan will get another opportunity to learn some more about the CBR600RR and the way the team works."
Kenan Sofuoglu - "For me, this is just a fantastic surprise. One month ago I wasn't sure what I would be riding in 2006 but to have the chance to join Sébastien (Charpentier) in this amazing team is just like a dream.
Every rider I know wants a Ten Kate machine so I am incredibly happy to have been given this opportunity. I would like to thank Gerrit and Ronald (ten Kate) for the opportunity to test the bike in the first place and I cannot wait to ride it again."
Team Sterilgarda Berik starts the SBK season with Xaus and Borciani
A new team is going to be lining up at the start of the 2006 World SBK Championship. The team in question, Sterilgarda Berik, will be represented by Ruben Xaus and Marco Borciani riding Ducati 999 F04s. After two difficult seasons in Moto GP, the Spanish rider who performed so well in SBK back in 2001, 2002 and 2003, taking part in 77 races, winning 9, coming second in 12 and third in 10, will surely be pleased to get back into things.
For Borciani on the other hand, Team Sterilgarda Berik means a chance to prove his worth after a disappointing season, and the chance to race in a team of his own making, which represents a secure future for him if he decides to retire as a rider. Technical directors for the bikes ridden by Xaus and Borciani are Roberto Valletta and Andrea Zampieri respectively. Marco Mozzone is the new team's chief engine specialist and Natale Egi is its manager.
Nannelli and Alfonsi to ride Ducatis for Team PN Corse
A new name is about to enter the arena of the 2006 World SBK Championship. That name is PN Corse, the team managed by Maurizio Perlini, ex-technical director to Lorenzo Lanzi. Perlini has signed up Gianluca Nannelli and Lorenzo Alfonsi, and will be providing them both with Ducati 999 F04s with Öhlins suspensions. Nannelli and Alfonsi will both take part in all the races in the World SBK Championship, while Alfonsi will also ride in the Italian championship.
Gianluca Nannelli told us how he felt. "After the bad patch I've just been through, I want to thank Maurizio Perlini for giving me this great opportunity. I feel I've got everything it takes to do well now. I can't wait to get out there and race. This season will be really decisive for the rest of my career."
Maurizio Perlini also gave us his side of the story. "We are very enthusiastic about the coming season but we've got our feet firmly on the floor at the same time. Nannelli and Alfonsi both have what it takes to do extremely well and we're determined as a team to give them every possible chance to make the most of their skills".