Click to Order Now!

2006 FastDates.com Calendars World Premier Brands Hatch World Superbike Great Britain
August 6-7th!
Live with the new SBK World Superbike Fast Dates Calendar Angels. Meet photographer Jim Gianatsis and the Angels in the SBK Paddock Show both days, Saturday and Sunday. Buy the new 2006 Calendar from Crossbow Calendars and have them autographed. Our girls will also be serving as the official Ducati Corse umbrella girls on Sunday for World Champion James Toseland and team mate Regis Laconi!
Calendar Preview!
Get a full look NOW of all the 2006 Calendar photos in the Members Corner Calendar Gallery
World Superbike Girls!
Our official SBK Fast Dates World Superbike girls are featured in
Member's Corner!
Includes FREE Access with to
Paddock Garage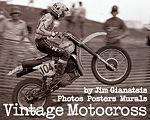 ---
AMA Pro Racing's
Scott Hollingsworth Crashes & Burns on
Dave Despain's Wind Tunnel

July 26th- Scott Hollingsworth, CEO of AMA Pro Racing was interviewed on Speed TVs Wind Tunnel with Dave Despain.
Dave's intentions were good to have Hollingsworth there, to find out why the AMA's National Roadracing Championship was now an embarrassing failure with no major sponsorship in 20 yrears, the top factory teams divided into 4 different and overly duplicated classes, with spectator turnout nearly non existent at many races. And then as the motorcycle media and fans clammered for change, AMA Pro Racing announced last month the Disastrous rules and classes would remain unchanged for 2006.
Dave asked the right questions of Hollingsworth in the interview, but obviously the questions had been been presented to him in advance, and the responses prepared prepared before the show. Hollingsworth had his spin doctoring well rehearsed as he rattle off like the little robot he was, kissing ass to the the manufacturers who ran the Pro Racing Board, that everything was peaches and cream.
Sadly, Dave Despain really let us and the sport down by not following up Hollingsworth 's prepared statements with harder questions backed up by the true facts.
Despain asked Hollingsworth if having 4 National class were a determent to not the best racing with all the top riders and teams not in one feature class, for which Hollingsworth replied:
"Superbike remains our premier class. We are just guilty of having too many good Support Classes. To prove this, Spectator attendance is continuing to grow."
This was an outright lie by Hollingsworth as spectator attendance is a its lowest point ever in 20 years. Many tracks like Pipes Peak, California Speedway can hardly pull 1,000 spectators. Last year laguna Seca, and this year daytona only pulled 4,000 spectators -down from the 40,000 seen there 10-15 years ago. -Editor.
"Are you doing anything to get the other 2 factory teams (Yamaha and kawasaki) back into AMA Superbike?" asked Despain.
"At this point we will have to look at 2007," replied Hollingsworth
Reading between the lines, Hollingsworth doesn't have the balls or the interest to buck the manufacturers or lobby in public to reduce the Pro classes from 4 classes to just 2 or 3 classes, with one of them a stock class for privateers. -Editor.
"Are you making it too easy for the manufacturers to race the other classes?" Despain asked.
"We designed Superstock (600cc and 1000cc) for Privateers, but it's not working out that way. We didn't get exactly what we wanted. but the fundamentals are right," Hollingsworth said. "The classes are a reflection of the market place."
Sure, but why two 600cc classes and two 1000cc classes both of which are open to factory Pros and teams? Doesn't that defeat The entire purpose of 2 classes if one isn't restricted to entry level riders, and the other is only for pros?
Despain just didn't have the moxie to ask Hollingsworth the important follow up questions. -Editor.
"How do we get all the manufacturers into Superbike, that's the problem," was the question Hollingsworth left unanswered as they ended what was now obviously a well planned PR spin to try and put AMA Pro Racing in a favorable light amid all the other media criticism.
And to answer the question, no, Scott and Dave, it's not a problem getting al the manufactures into Superbike if you adopt the simple 2-class structure of World Superbike and run 600cc Supersport without direct factory team involvement, and have just 1000cc Superbike for the factory teams. Simple. -Editor.
"At Daytona the safety concerns require 600cc Extreme to be the main 200 mile race. We are just going to have to live with it." -Hollingsworth.
No, you don't have to live with it Scott. If Indianapolis can build an FIA approved world caliber Formula One roadrace course in its infield, so can Daytona for World sports cars and motorcycles. AMA Pro racing needs to tell the France family to fix the track at Daytona or take a hike.
Unfortunately, despite the small spectator turnout at all AMA Nationals including Daytona, AMA Racing needs all the entry money off all the riders in all the multiplicity of classes in order to to survive. They can't reduce the classes at an AMA National weekend or they'll be more broke than they already are.
And as long as Scott Hollingsworth remains the puppet CEO at AMA Pro Racing to a Board of Directors run by the motorcycle manufacturers with their own company agendas to serve, the sport of professional roadracing in America will continue to flounder in oblivion.
For Hollingsworth, being the CEO of AMA Pro Racing is a job, a pay check with no responsibility or accountability, and he's going to ride that gravy train as long as he can.
Like any other successful professional motorsports racing Championships, motorcycle roadracing in America needs to be owned or run by a racing czar like a Bill France, a Bernie Eckelstone or Paolo Flammini to grow and be successful. -Editor
Rossi Re Signs with Yamaha for 1 More Year
Yamaha Motor Co., Ltd. and Valentino Rossi are delighted to announce that Valentino will stay with Yamaha for a further year. Rossi will continue to race in Yamaha's MotoGP line-up riding the Yamaha YZR-M1 in the 2006 MotoGP World Championship.
Rossi won the 2004 MotoGP World Championship with Yamaha and is currently competing in his second season with the Japanese manufacturer's factory team. The 26-year old Italian leads the 2005 MotoGP World Championship by 120 points, following his 8th victory at last weekend's German Grand Prix.
Managing Director of Yamaha Motor Racing, Lin Jarvis, stated, "Since we announced the signing of Valentino Rossi at the end of 2003 we had an astonishing first year with him, and are now enjoying great success again in 2005. This year is the 50th anniversary for Yamaha and is therefore a very special year for us.
We hope our MotoGP efforts will culminate in a second world title for Valentino with Yamaha. We are obviously very happy to have Valentino with us for another year and to keep him with MotoGP in 2006. The partnership with Valentino is the key point that will now allow us to proceed with our total MotoGP strategy for 2006."
"I am so happy to be able to announce the continuation of my relationship with Yamaha" commented Rossi. "Last year was magic, to win my first race with Yamaha, and then to win the championship. I have a fantastic relationship with this factory and my team crew, who have worked so hard to make the M1 as competitive as it is now, and it just made sense to stay with Yamaha for another year."
FIM announcement. 2006 MotoGP Provisional Calendar
Dates / Grand Prix / Circuit
March 26th Spain
Jerez de la Frontera
April 8th ** Qatar Doha/Losail
April 23rd Turkey Istanbul
May 7th China Shanghai
May 21st France Le Mans
June 4th Italy Mugello
June 11th Catalunya
Catalunya
June 24th ** Netherlands Assen
July 2nd Germany Sachsenring
July 16th Great Britain
Donington Park
July 23rd United States *
Laguna Seca
August 20th Czech Republic
Brno
September 10th Malaysia
Sepang
September 17th Australia
Phillip Island
September 24th Japan Motegi
October 8th Portugal Estoril
October 29th Valencia
Ricardo Tormo – Valencia
• Only MotoGP Class
**Saturday Races
Sachsenring Proves Tough for Ducati Riders
Ducati Marlboro Team riders Loris Capirossi and Carlos Checa were unable to match their pre race performances in race conditions at the Sachsenring, with Capirossi, who set one of the fastest laps of the race (1'23.708), eventually ninth and Checa a non-finisher after a fall. The race itself was shortened from the expected 30 laps, after highside crash suffered by Suzuki rider John Hopkins left his bike stranded on the racing line.
This incident led to a delay in proceedings and a shortened 25-lap race, with Capirossi in sixth place on the grid, Checa tenth, due to their finishing positions in the aborted five lap start. The race was won by championship leader Valentino Rossi, from Sete Gibernau and Nicky Hayden. Capirossi sits eighth in the championship, with Checa tenth.
"It's a disappointing result after our warm up performances this morning, when we were second and third," said Livio Suppo, Ducati MotoGP Project Manager. "It was particularly disappointing as Carlos had such a good rhythm and pace, so it was a pity to lose him at the beginning of the race. Loris, who was able to set a very fast lap, was not able to maintain the rhythm in the race that he showed in the warm up and that is really a pity. Bridgestone proved to have done a very good job in practice this weekend, so we can enter the summer break hoping for a better result when we get to Brno."
CAPIROSSI DROPS DOWN THE ORDER
Loris Capirossi looked good for a top five finish in the re-start but a drop off in lap times saw him fight hard to finish ninth, taking seven championship points to maintain his eighth place in the championship.
"In the second part I did not start so well," stated Capirossi. "I worked hard to go faster so I passed Nakano and Melandri and I stayed with them. Then the front pushed hard a couple of times, the first time at the bottom of the fast downhill curve. Towards the end the bike began moving at the back so my pace went down. Here you stay longer on the left hand side of the tyre than that caused problems at the end of the race. We have made a step forward with Bridgestone and we are almost satisfied. We must keep on working. Today I could have done better but I could also just as easily have lost everything. In Brno the second half of the season will begin and it will be the moment to make the real advance."
CHECA LUCKLESS IN RACE CONDITIONS
Carlos Checa was pushing his pace to try and get back into contention with a group of riders just in front when he lost the front at the final corner of lap five, ending his race in the gravel trap.
"I'm very sorry because we worked a lot for all the weekend", said Checa. "It is slightly uphill in that area where I crashed and a little bumpy. I think I was a little bit late on the brakes there and probably a bit too strong. It went past the limit when I let the brakes off and the front lost contact."
Roberts Jr scores points as spectacular crash sidelines Hopkins at Sachsenring
Kenny Roberts Jr raced his Suzuki GSV-R to 11th place in the Alice Motorrad Grand Prix Deutschland, after the race had to be re-started following a terrifying high-side crash for team-mate John Hopkins.
Roberts Jr and Hopkins began the initial race well and were sitting in 10th and 12th places respectively. Hopkins then lost control of his GSV-R and was catapulted out of the seat and landed heavily on the circuit. The race was stopped as both the rider and machine were removed from the track. Unfortunately, Friday pm's injuries were compounded and more significantly the fracture to his left foot became a full dislocation of the broken bone.
The race was re-started with all riders in the position they had finished the original race. Roberts Jr began the 25-lap race – reduced from 30 – in 11th place and managed to move up to 10th on lap five. He battled hard with Makoto Tamada before finally finishing just outside the top-10.
Today's race was held in cloudy but warm conditions and was watched by 95,364 fans, pushing the overall weekend total of spectators to a record-breaking 216,457. World Champion and runaway series leader Valentino Rossi won the race and equalled Mike Hailwood's record of 76 Grand Prix wins.
The next round of the MotoGP World Championship will be in four weeks time at Brno in the Czech Republic on Sunday 28th August.
John Hopkins: "Well, I'm battered and bruised. I had one of the worst high-sides I've ever had on Friday and then came close to topping that one off this afternoon.
"It was my fault really. I've been taking a few painkillers that I've been getting from Dr Costa. I just tried to do the best I could and stick with the lead group, but unfortunately my foot was bandaged up and I just lost feeling in it. That was really dangerous because you are on the edge of the tyre so much here. With a broken foot, I just couldn't feel it on the shifter and I tried to keep my foot clear but accidentally hit the lever on that corner, the bike shifted to second and then I was flying.
"Looks like I won't be doing too much moto-crossing at home now. I was also planning to do some promotional events with Red Bull and Crescent during the break, but I need to be at home and recover for Brno. I went well there last year and I'm desperate to get a good result"
Kenny Roberts Jr: "Today was about where I expected to finish in the dry. Basically that's where we seem to be bike-wise right now. We still need help to get something a little bit more competitive inside the chassis. For me that's just the way it is at the moment."
Mr Masahito Imada – General Manager, Suzuki Racing Department: "I have now seen the team in action at the last two races and I understand what we have to do to make more advances with the Suzuki GSV-R. It was very good for Kenny to get on the podium last weekend and it showed that the bike can be competitive in the right conditions. (SURE, IN THE RAIN? This guy is obviously a spin doctor. -Editor).
"This weekend John looked very fast until his Friday crash and then today was brave but very unlucky.
"I will now take all the information I have from the races and study it carefully back in Japan. I will see what steps we can take to make the bike a better machine and to strive for better results whatever the weather."
Team Honda Rider Quotes from Sachsenring
Sete Gibernau, Movistar Honda MotoGP: 2nd: "I'm really happy to have been fighting to win again – this should be our natural habitat and I promise it will continue to be so after the holidays. It has been a good weekend and it almost ended with a perfect race, it was just a shame that I made a mistake on the final lap. I got distracted and lost a precious tenth of a second that cost me victory. The important thing is that we are on our way back and this weekend I had fun on the bike once again. I can guarantee that I will win races this season."
Nicky Hayden,Repsol Honda Team, 3rd: "I really thought I might have something for them at the end of the race but it wasn't to be. In the last few laps I closed right up on them. I'm not happy about third but I'm happy about what I learned today. I was riding with two of the top guys in the world and I went to school on them for 30 laps. I feel like I learned a lot from them. I told my boys last night that we could be looking at 25 points but it wasn't to be. They did a great job and got the bike set-up real well. Once you get that taste for winning you just want more. After so long being off the top of the box, Laguna felt so, so good. I just want that feeling back again real bad and soon."
Max Biaggi,Repsol Honda Team: 4th: "Well, not so good again I'm afraid. I had to start from the third row as the first race was not so good and I was lying in eighth place when the race was stopped. In the end I made it past Barros and we get fourth place but I am not satisfied, how can I be? We are still fighting with the same problems all season. The front is still jumping and has chatter. It really makes me mad as I know I still have the ability and the motivation to win. At the moment we can only finish on the back and I am very frustrated. I never give up. I will train hard over the next few weeks and will come back after the break at Brno full of spirit for the race and for the rest of the season."
Alex Barros, Camel Honda: 5th: "I'm a little bit disappointed with fifth place, obviously, but I feel I did everything I could, getting a pretty good start amongst the front group and pushing without a moment's respite to try and get in front. What I am unhappy with is that eight laps from the end I began to lose rear grip and whatever I tried, including changing the power delivery to save on the tyres, not only was I unable to get amongst the battle for the podium, but I lost the duel with Max as I tried to control the bike which was sliding so much out of the bends. I didn't' give up though, and I tried to hang in there, but I couldn't do anything. Anyway, I'm fifteen points off second position in the championship now and there are still seven races remaining after the summer break."
Marco Melandri,Movistar Honda Team MotoGP: 7th: "We found a good set-up in the warm up and that gave me a real boost ahead of ! the race. I was relaxed at the start and held on to fifth place but I just didn't feel as comfortable in the second race – I didn't have the same level of traction. I didn't want to force the pace because my objective was to finish the race as high as possible. Now it's time for the holidays, which are always nice, and then we'll get ready to get back on the podium at Brno."
Makoto Tamada, Konica Minolta Honda: 10th: "This hasn't surely been a great race for me. The setting of the bike was a little better in comparison with this morning, but it still didn't give me the right confidence to push my bike even more. It is a hard situation because it isn't simple to understand with precision what doesn't work. The race had a good rhythm, which before the red flag I could in part maintain. After, the tyres lost a bit of grip and I couldn't keep going as I was doing before, but this doesn't have to be an excuse for me. Now I hope that this vacation will help me to find back the best conditions to be ready for the next Grand Prix at the end of August in Brno."
Troy Bayliss, Camel Honda , crash: "Damn! When things are going wrong there's not too much to say except I'm sorry, because the weekend hadn't been going at all bad until qualifying. We were able to sort out the situation though because in the warm-up I felt good with the bike and the tyres and so I was confident for the race. Then I got caught up in the confusion at the first corner where several riders crashed out and I went really wide, almost stopping. I put my head down and tried to recover, and got good draught off Tamada but as I tried to pass him I went into the corner a bit too hard."