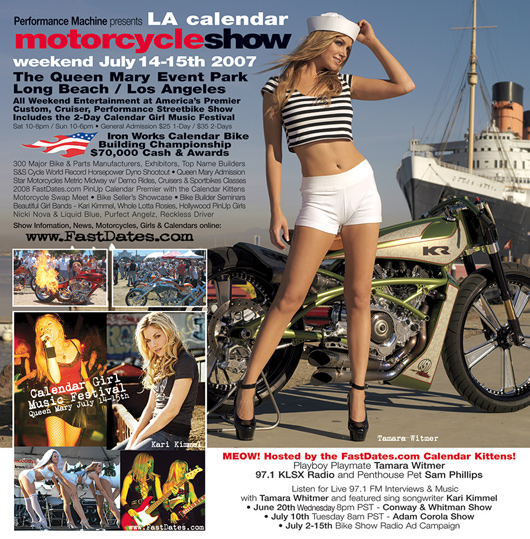 2007 Performance Machine Best of Show winner was Greg Westbury from Westbury Hardcore, picks up his $4,000 Cash and some $3,000 more in awards from the FastDates.com Calendar Kittens (left to right) including KLSX talk show host and Penthouse Pet Sam Phillips, supermodel Tiffany Toth and Miss Texas Rockin' Robin Cunningham.
America's Premier Custom & Performance Streetbike Show!
New Record $86,000 in Cash & Awards
Greg Westbury Takes Best of Show, Randy Hocker Repeats as 1st Place Pro Class Builder
S&S Calendar Show Dyno Winner John Noonan Shatters 2-Wheeled Land Speed Record

Performance Machine presents the 16th Annual
2007 LA Calendar Motorcycle Show Weekend
and 2-Day Calendar Girl Music Festival
The Queen Mary, Long Beach, CA July 14-15th, 2007 - The 16th Annual 2007 edition Los Angeles Calendar Motorcycle Show Weekend sponsored by Performance Machine continued to entertain and excite streetbike enthusiasts and the general pubic again this year, as the premier streetbike motorcycle show in America. Produced by Gianatsis Design in partnership with the Queen Mary at the beautiful Queen Mary Event Park alongside the beautiful Pacific Ocean in Long Beach, CA, this year's Bike Show took place on the July 14-15th as to not conflict with the Laguna Seca MotoGP the following weekend.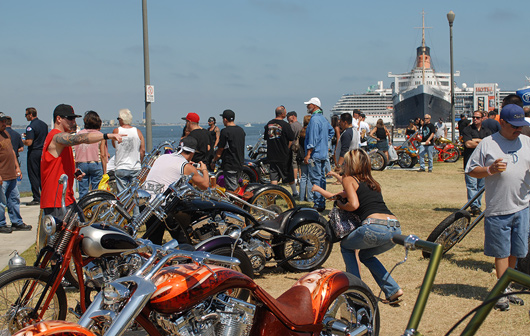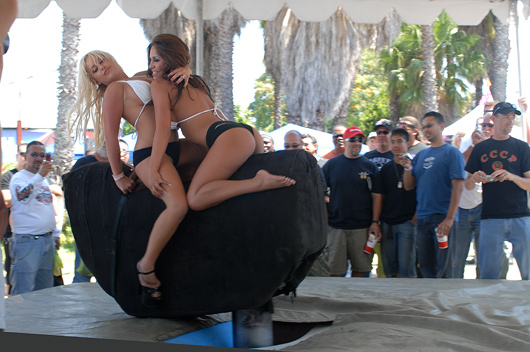 If you got tired of the free Yamaha and Star Motorcycles demo bikes rides all weekend , there was even more exciting riding going on at the GirlsOnBulls.com pavillion!

As always, the Show featured a huge non-stop weekend of activities for custom, cruiser, classic and sport bike enthusiasts, together with some 180 major motorcycle and product manufacturers, exhibitors and venders, and the leading custom bike from across America and around the World. This year the Calendar Bike Show also showed a noteworthy increase in spectator attendance over last year's 2006 Show with a 5% spectator increae on Saturday and 10% increase on Sunday despite a $5 increase in admission to added entertainment for the fans. This is significant in light of most major outdoor motorcycle events axcross America experiencing a 30-50% decline in attendance over the last 2 years. And it reflects the Calendar Bike Show's well known reputation as the premier custom and performance streetbike show in America.

Many of the America's and the world's top Pro and Amateur street bike builders were in attendance to compete for an increased record purse of $86,000 in cash and awards in the Calendar Show Bike Building Championship. This year's Show Contest features 3 new classes including the Iron Works magazine Street Chopper, and Bar Hopper classes, and the new Yamaha Road Star sponsored Metric Cruiser Class located in the exciting new Road Star Metric Midway featuring Japanese Cruisers, along with classes for European and Japanese Sportbikes. There are 11 Calendar Bike Building Championship Classes including the premier Radical Pro Builder Class sponsored by Iron Works magazine.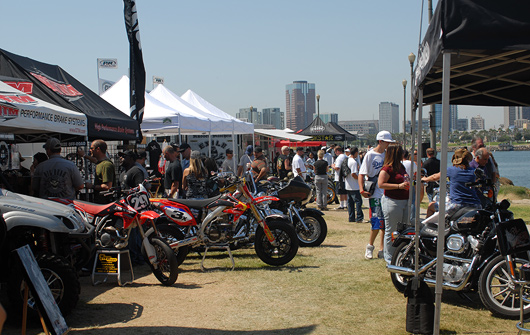 The coveted Performance Machine Best of Show trophy and awards this year went to Greg Westbury of Westbury Hardcore out of Concord, CA. The bike was a flawless, clean and simple Panhead Bobber in colors Green, Black and Green which had scored a prior win at Artistry in Iron at Las Vegas Bikefest. The contest judges including Show producer and Calendar photographer Jim Gianatsis, builder Joe Takai of Mercury Customs, and Survivor TV Series producer and rider Adam Briles liked the Westbury bobber because its well executed simplicity stood out amid the many other detail intensive and overly busy choppers and theme bikes.
Next to Best of Show and reclaiming his Pro Builder Class win from last year was Randy Hocker from Red Hill Motorcycle Werx in Loveland, Co, with a very clean, simple black painted rigid with eye catching external fuel lines along the side of the tank.The $5,000 Best Performance Machine equipped bike went to Alberico Raposo with a basketcase Harley FXST built up by Barry LaCour of Top Shelf Customs in Huntington Beach, CA.
And what would the Calendar Show be without our annual 2-Day Model Search pageant! Left to Right: Making a beautiful girl-girl sandwich between Calendar Kittens Tiffany Toth and Playmate Tamara Witmer are are Saturday's winners are Candice Curtis, Lisa Angeline Jaime and Alicia Nordby.

The annual LA Calendar Motorcycle show celebrates the premier of the new seasons' FastDates.com Motorcycle PinUp Calendars photographed by Calendar Motorcycle Show producer Jim Gianatsis, with Calendar Kitten and Playboy Playmate Tamara Witmer featured in all 3 editions of the new 2008 Iron & Lace Custom Bikes, Fast Dates Racebikes and Garage Girls pinup calendars, with Tamara serving as this year's master of ceremonies on stage together with new Calendar Kitten Tiffany Toth.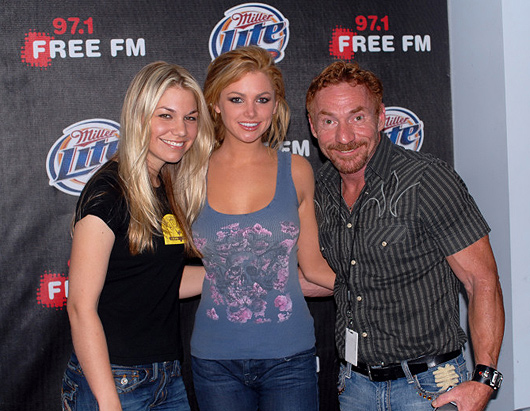 Earlier in the week Tamara was featured live both on the Adam Caraolla and Danny Bonaduce nationally syndicated 97.1 KLSX FREE FM and the Conway and Whitman radio show with featured Bike Show singer Kari Kimmel (www.KariKimmel.com) to promote this year's show. And for Bike Contest awards presentation at the Main Stage on Sunday afternoon the Kittens were assisted by other former Calendar Kittens, KLSX talk show host and Penthouse Pet Sam Phillips together with Miss Texas and Miss Harley-Davidson, Rockin' Robin Cunningham.

All weekend long spectators got meet top celebrity custom bike builders including Russell Mitchell, Shinya Kimura, Jesse Rooke, Roland Sands, Ron Simms, Chica and Joe Takai from Mercury Customs featured on TV's American Thunder, Build or Bust, and Biker Build Off, and to attend free Calendar Bike Builder Seminars with with the top builders.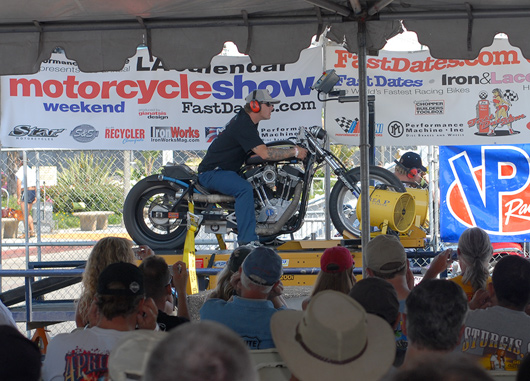 Bennetts Performance took 1st place in the Sportster Class at 150.69hp with their Land Speed Record bike, then returned to claim a new 200hp record with their Open Class V-Twin based on an S&S engine.

One of the Calendar Motorcycle Show's newest partners this year is S&S Cycle, the world's leading manufacturer of high performance American V-Twin engines and performance parts used by many of the top custom bike manufacturers and builders in attendance at the Calendar Bike Show. S&S Cycle's sponsorship of the exclusive Calendar Motorcycle Show's exclusive S&S Cycle World Championship Horsepower Dyno Shoot Out is a perfect partnership to showcase the S&S Cycle product line's proven performance image. Along with sponsoring the S&S Cycle World Championship Horsepower Dyno Shoot Out, S&S Marketing Director Timm Fields and Race Team Manager Charlie Hadayia in attendance with a company product display to answer spectator's performance questions and to assist with the Dyno Awards presentation on Sunday afternoon.
Actual operation of the S&S Cycle World Championship Horsepower Dyno Shoot Out throughout the weekend was handled by veteran exhaust system designer Kerry Bryant and his staff from Area P/No Limits (AreaPNoLimits.com). It is Kerry who has actually produced the World Record Dyno Shoot Outs at the Show the last eight years with its previous sponsors, so the accuracy and continuity of established classes and records will continue unchanged. And as always there will be a full range of Record Classes for both American V-Twin and Metric Sportbikes in both the stock and modified streetbike categories, with engraved S&S Cycle World Record trophies awarded to the winners. Top Dyno scores were posted during the weekend in many classes including John Noonan with a Suzuki Hayabusa at 416.59 hp Best of Show Record (John also set the 545hp world record at he 2005 Show), and Bennett's Performance with a S&S Cycle based American V-Twin Street Pro Class bike at 200 hp!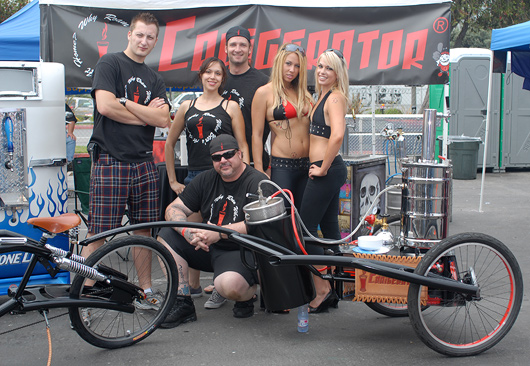 A Frat House's dream - Craigerator offers unique Custom Beer Keg solutions for home, work and on the go!

Yamaha's street cruiser Star Motorcycle line will joined the Calendar Show beginning this year as title sponsor of the Star Motorcycles Metric Midway which featuring activities, exhibitors and the Calendar Bike Building Championship Contest classes for all makes of metric Twin cruisers, sportbikes, along with a new Star Motorcycle Contest Class with awards. Star Motorcycles will have a huge big rig display area featuring their newest bikes and exotic Star based customs from some of the Show's top name builders. Show attendees will be able to take Star Motorcycle demo rides throughout the weekend along Queens Highway parkway around Long Beach Harbor on the beautiful Pacific Ocean. All Star Motorcycle Club Members will receive special Show admission pricing and preferred Star parking in the Queen Mary's main parking lot.

The obviously very loveable Tom Hicks, owner of SoCal Motorcycles, was on hand as always with a great discpolay of Ducati, Triumph and Victory motorcycles.

Iron Works magazine with editor Gain Gingerelli and advertising manager Bill Albrant, and Mikuni Carburetors with V.P. Lee Chapin returned this year, after a brief hiatus, as the Calendar Motorcycle Show Contest's associate sponsors. Show attendees can stop by the IronWorks magazine display throughout the weekend, meet Dain and the rest of the magazine staff, and sign up for a specially priced Iron Works subscription discounted for show attendees and enter to win the IronWorks / Lickscycles Bobber Motorcycle Giveaway. Mikuni award HSR Carburetor Kits to to all the V-twin class winners. And both companies assisted with the unique Calendar Show Contest trophies featuring carburetors and engine parts mounted on beautiful desk pen sets.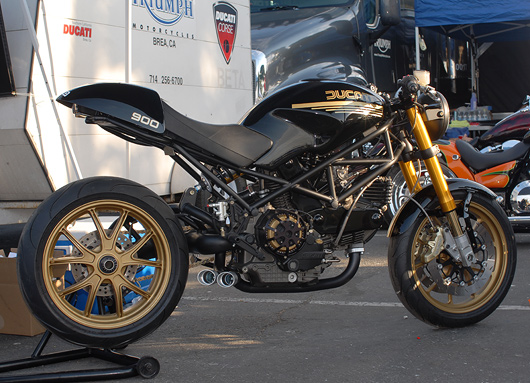 Flight Motorcycles had some really awesome Ducati based customs at the Show including this very modern component retro 900 with cantilever monoshock rear suspension.

Adding to the Calendar Bike Show's entertainment value was the Calendar Girl Music Festival, an incredible 2-day entertainment extravaganza of beautiful girls performing great music and sexy dance shows which was included with the admission price, along with complimentary admission on board the historic Queen Mary ocean liner, and a 2-day All-Brand Motorcycle Swap Meet produced by Topping Events in the separate Shoreline Village area next tot he ship.
Talented and beautiful, Recording star Kari Kimmel performs songs from her new CD - LISTEN HERE
Headlining the Calendar Girl Music Festival both days was beautiful new up and coming singer / songwriter Kari Kimmel, who with many current movie and TV song soundtracks to her credit including: Victoria Beckham: Coming to America (Fox), Girl Positive (Lifetime), The Gilmore Girls, Shall We Dance, Ella Enchanted. Kari performed from her newly released self titled CD album available at the Show and on KariKimmel.com. Kari performed acoustically with keyboards and guitar on Saturday, then returned on Sunday to rock the park with a full band.

Our very sexy editor and LA Calendar Motorcycle Show producer Jim Gianatsis gets up close and personal with his favorite singer, recording star Kari Kimmel.

Also headlining both days the sexy all-girl AC/DC tribute band Whole Lotta Rosies, who blew the speaker boxes off the stage and rocked your boxers off as jail bait schoolgirls took spectators to heaven the hard rock way. And what would the Calendar Show being without its reputation for girl dance shows with the Purrfect Angelz kicking up the stage on saturday, and the Hollywood PinUp Girls performing sexy burlesque routines on Sunday. Other performers included the world renown show band Liquid Blue with lead singer Nikki Nova, while Reckless Driver with Mary Falls rocked the Saturday Night Iron & lace Calendar Builders Party until 1am in the Observation Bar aboard the Queen Mary.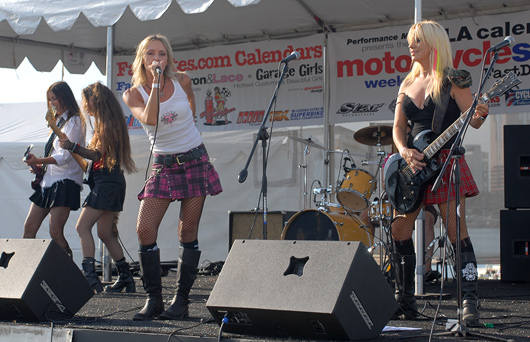 Whole Lotta Rosies was a sexy schoolgirl AC/DC tribute band that kicked ass all weekend for enthusiastic fans.
Together with Title sponsor Performance Machine, Associate Sponsorship support for the premier streetbike event weekend in America is provided by Star Motorcycles, Iron Works magazine, S&S Cycle, ReCycler.com, CycleTrader.com and Connection magazines, Speed TV's American Thunder, Mikuni Carburetors, Meguiar's Car Care Products, and the FastDates.com Calendars.

The 2008 LA Calendar Motorcycle Show will take place at the Queen Mary in Long Beach on the weekend of July of July 12-13th 2008. Spectators and Exhibitors can find out more about The LA Calendar Motorcycle Show, the Bike Contest and all the available weekend activities online at www.FastDates.com.
2007 Calendar Show Coverage Page 1 • Page 2 (Hi-Resolution Media Photos) • Page 3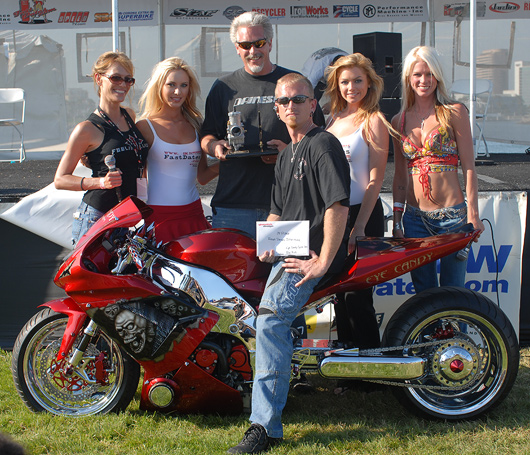 Eddie McCoy / Ron Roth/ Rick Swindell, Eye Candy Cycle Designs, San Clemente, CA, with 97.1 FREE FM's Sam Phillips, Tiffany Toth, Tamara Witmer and Rockin' Robin Cunningham.

Performance Machine presents the
2007 LA Calendar Show Bike Building Championship Class Winners
Performance Machine Best of Show - Greg Westbury, Westbury Handcraft, Concord, CA.
Best Performance Machine Bike - Alberico Raposi owner, built by Barry LaCour of Top Shelf Customs, Huntington Beach, CA. Black/Gold/Brown FXST.
Mikuni Pro Builder -1. Randy Hocker, Red Hill MC Works, Black rigid w/ 110ci RevTech; 2. Mark Daley, Thunderstruck Custom, Medford, OR, Gold Soul Shaker / Accurate Engineering; 3. Jackson Fyffe, Wild card Customs, Bedford, TX, Speedliner/Yamaha Roadliner.
BikeShow2007/Mikuni Street Performance - 1. Brandon, Lucky 7 Choppers, Rancho Cucamonga, CA; 2. Paul Morris, Sherman Oaks,CA, Black carbon fiber/ G2 gangster; 3. Mike Hahn, Murley's Motorcycle, Walnut, CA, Big Dog Bulldog.
Mikuni Street Chopper -Toshiyuki Takahashi, Tokyo, Japan, Custom Factory BB, Lomita, CA; 2. Jeff Chirino, Diamond bar, CA, Big Bear Chopper / Scarface S&S 100ci; 3. Alan Thordsen, Thordsen Customs, South San Francisco, CA.
Mikuni Street Custom - Brandon, Lucky 7 Choppers, Rancho Cucamonga, CA, Red Pro Street ./ TP 121ci.; 2. Fred Earl, Platinum Deuce, Whittier, CA, Harley-Davidson Deuce; 3. Junior & Charla Warner, California Boss Hoss / Chevy 350ci.
Iron Works Bar Hopper - 1. Rykk Budd,Newbury Park, CA, 1927 Indian Scout chassis/ 1947 Chief 74ci engine; 2. Dave Carkhuff, Concord, Ca, Westbury rigid custom / H-D 80ci; 3. Harry Scott, La Midada, Ca, Black Bobber Shop / S&S Shovel 93ci.
Iron Works Sportster - 1. Todd Stilicato, Todd's Cycle, Huntington Beach, CA, Sportster / S&S 120ci; 2. Joel Snetsinger, Andy & Steve Tores built, Nuevo, CA, Silver/Black 2004 Sportster; 3. Ruben gongalez, KD Customs, chome Sportster.
Iron Works Post 1956 - Joseph Dekelaita, Victorville, CA, Red / Silver 2004 Harley-Davidson; 2. darby capone, Queen Creek, AZ, Black Phanton/96 ci Panhead.
Iron Works Classic Pre 1956 - Don Yates, Lucky's Speed Shop, Chandler, AZ, Red Indian; 2. Bob Carrillo, Classic Bobber Chop, Pacoima, CA, 1948 Flathead bobber; 3. Mike Tomas, Kiwi Indian Motorcycles, Riverside, CA, Black i953 Indian Chief.
GR Customs V-Rod - 1. Jordan Cameron, Air Designs, Milwaukie, OR, Black H-D V-Rod; 2. Dan Behrens, Lakeside, CA, Oranve 2003 H-D V-Rod.
Star Metric Custom - Jim Giuffra / Ron Abel, AFT Customs, Martell, CA, "Credere" Honda VTX13PS; 2. Justin Scaki, Upland CA, Viking Motorcycle Company, Honda VTX1800; 3. Eric Hansen2002 Yamaha Road Star Warrior,
Fast Dates Sportbike - Eddie McCoy / Ron Roth/ Rick Swindell, Eye Candy Cycle Designs, San Clemente, CA, Kawasaki ZX10; 2. Tyler ZHughes, Eye candy Cycle Design, Oceanside, CA, Suzuki Hayabusa; 3. Nick Garano, Simi Valley, CA, Yamaha 1985 RZR3590R.

Sunday's Model Search winners, left to right: Adel Ruiz, Lisa Angeline Jaime and Jessica Rene Fletcher.

S&S Cycle presents the LA Calendar Motorcycle Show
World Record Horsepower Dyno Shootout produced by AreaP No Limits
Group Dyno Winner Photo with Area P's Kerry Bryant and S&S Cycle's Timm Fields
Sportbike 600 - Kelly Bryant - Yamaha R6 - 103.5 hp
Sportbike 750 - Dave Stinson - Suzuki GSXR750 - 121.77 hp
Sportbike 1000 - Steven Hanchette - Suzuki GSXR1000 - 160.93 hp
Sportbike Open - Ray Garofano - Suzuki Hayabusa - 195.09 hp

Sportster/Buell - Bennetts Performance V-Twin - Land Racer - 150.69 hp
V-Twin 74" - 80" - Barbara Cabral - V-ROD Destroyer - 151.54 hp
V-Twin 81" - 88" - No entries
V-Twin 89" - 95" - R. Normandin - Electriglide - 96.76 hp
V-Twin "96 - 113" - Patrick Racing - Dyna - 114.14 hp
V-Twin 114"+Plus - D. Thew/Bennetts Performance S&S Cycle based American V-Twin Street Pro - 200 hp

Turbo V-Twin - John Cabral - FLH Dresser - 239.57 hp
Turbo Sportbike - John Noonan - Suzuki Hayabusa - 416.59 hp (545hp record from 2004)

World Land Speed Records - On Sunday, Bike Show Turbo Sportbike Class Winner John Noonan set two land speed records on the dirt at El Mirage. He went 235.924 mph on his '00 Suzuki Hayabusa "Yellow Submarine" with a custom built Turbo body and Area P exhaust. Same bike he won the Turbo Sportbike division with on Saturday. This is the fasted pass on dirt for any two wheeled vehicle ever. He shattered his previous record of 221.371.

He also set a new Sidecar land speed record (without passenger) by going 216.056 mph on his '99 Suzuki Hayabusa with a Velocity Racing Turbo. He shattered his previous record of 187.813 mph.
Our newest Calendar Kitten Tiffany Toth was and hand at the main entrance both days to had ou Show Programs with maps so spectators could find their way around the America/s biggest custom and performance streetbike show!
---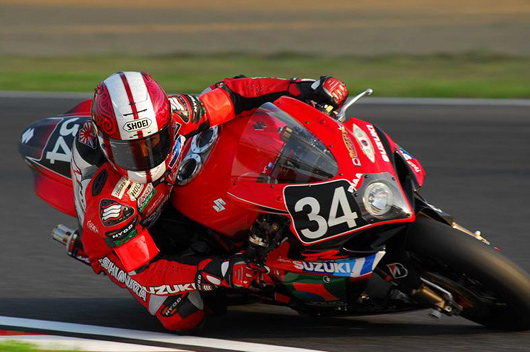 Suzuka 8-Hour Endurance Race

Yoshimura Suzuki's Kagayama and Akioshi Take Suzuka 8 Hours
Ending Honda's 10-year win Streak, Toseland Crashes out
Suzuka Japan, July 28-29, 2007 -Team Yoshimura Suzuki's Yukio Kagayama and Kousuke Akiyoshi raced their GSX-R1000 to victory in the Suzuka 8 Hour World Endurance third round in Japan - the team's first Suzuka endurance win for almost 30 years.It was back in 1978 at the inaugural Suzuka 8 Hour race that the team tasted victory aboard their GS1000R.
Kagayama led from the start from Honda's Ryuichi Kiyonari, Norick Abe (Yamaha) and Tady Okada (Honda), opening up a 15-second advantage by the one hour mark when Akiyoshi took over.The duo continued to increase their advantage lap by lap to take victory with 216 laps.
World Championship leaders SERT with riders Vincent Philippe, Matthieu Lagrive and Julien Da Costa were the second best of the permanent teams finishing in seventh position with Yoshimura's second team of Atsushi Watanabe and Daisaku Sakai finishing just off the rostrum in fourth.


Toseland and Kiyonari team up for Suzuka 8 Hour
Taki Okada and Carlos Checa on Pole
Suzuka. Japan, Qualifying Saturday July 28th - British Superbike stars James Toseland and HRC Honda team-mate Ryuichi Kiyonari will start the Suzuka Eight Hours tomorrow from fourth place tomorrow, after the action-packed Timed Attack and Jump-Up special stages today in Japan.
Pole was set by MotoGP star Carlos Checa, who rides alongside Suzuka two-time winner Tadayuki Okada on the other HRC Fireblade entry, in front of 41,000 fans.
The Timed Attack session allows one rider to set a time, with the top 10 then going forward to the Jump-Up stage which is similar to World Superbike's Superpole flying lap grid-spot session.
Kiyonari set a 2:09.2 lap, fourth in the session, which Toseland used as a springboard to set a 2:08.03 in his run, for fourth overall. There is no 'grid' as such, with riders performing a Le Mans-style running start from the far side of the track to bikes lined up next to pit wall.
Toseland said: "It is good to be in the top four, pole is not so important here because of the start. We have concentrated on getting a good balance on the bike for the race itself, so we are not worried that we aren't quickest, it's all about the race. We both came here to win, so that's what we are aiming for."
British Superbike Honda rider Leon Camier set 11th fastest on a Moriwaki Foreblade.
The top 10 were:

1. T Okada/C Checa (Honda), 2. N. Osaki/K. Nakasuga (Yamaha), 3. Y. Kagayama/K. Akiyoshi (Suzuki), 4. R Kiyonari/J. Toseland (Honda), 5.Y.Teshima/S.Ito (Honda). 6.Y.Konishi/T.Yasuda (Honda)
7.K.Tokudome/G.Kamada (Honda), 8.C.Kameya/R.Holland (Honda)
9.J.Stauffer/N.Abe (Yamaha), 10. A.Watanabe/D.Sakai (Suzuki)
Yoshimura Suzuki's Kagayama and Akioshi Take Suzuka 8 Hours
Suzuka Japan, July 29, 2007 - The ten-year Suzuka 8 Hour race-winning streak established by Honda came to an end today at the 30th running of Japan's most prestigious motorcycle race. The Team HRC #33 CBR1000RR of Tadayuki Okada and Carlos Checa staging a race long fight back, after incurring a 30 second penalty, to chase home race winners Yukio Kagayama and Kosuke Akioshi (Yoshimura Suzuki). The FCC TSR ZIP- FM Honda of Shinichi Ito and Yusuke Teshima came home in third place.
Team HRC had qualified in the top two places on the Le Mans style starting grid with Checa setting fastest lap, although Okada would start the race. Ryuichi Kiyonari and James Toseland in second spot with Kiyo starting. Kagayama was third on the grid for Yoshimura 34.
From the start Kagayama took the lead and held it until the first pit stop – rider change over with Kiyonari in close attendance, Ito, winner in 2006, held third place. Okada was down in ninth place after his opening stint courtesy of a 30 second pit stop penalty incurred for his flying start. This condemned the team to a long fight back through the back markers while their rivals made the most of a clear track.
Kiyonari handed the CBR1000RR over to James Toseland and the Englishman pushed had to close the gap on the leader, his chase lasted just three laps. Approaching the Dunlop Curve for the third time the front end turned in and Toseland was down. Toseland managed to get the CBR1000RR back to the pits but the pit crew declared the machine was too badly damaged to continue. The exit of #11 left Akioshi well clear of Teshima with the second Yoshimura machine, in the hands of Daisaku Sakai third.
"It was my own mistake," admitted Toseland. "It was my third lap after switching from Kiyo, at Dunlop-Curve, I crashed because my front end tangled suddenly without any warnings. It was so strange and I could do nothing about it."
Kiyonari was a disappointed man deprived of the chance to fight for the win, through no fault of his own, and for the second year in succession. "I think we were doing OK." Said Kiyonari. "I crashed during morning warm-up but that didn't make any difference. I was ready to race for 8 hrs so I thought the first hour was OK. If I have regret, I should have closed the gap with the leader. May be James was too eager to close the gap."
With the demise of #11all HRC hopes now rested with Okada and Checa aboard #33. Checa rode at his considerable best and at the end of his first stint had fought his way up to fourth place just behind Sakai.
At the end of three hours the two Yoshimura teams led from Team HRC #33 with the FCC TSR of Ito – Teshima in fourth and Yamaha 81 of Abe and Stauffer holding fifth place. One hour later Checa moved into second place but try as hard as he and Okada dare to push they could not close on the leading Yoshimura team.
As the race passed the half way mark the top five running order of Yoshimura 34, HRC 33, the FCC TSR Honda of Ito and Teshima, in the podium positions and Yoshimura 12 well clear of Yamaha 81 changed little until the final stages.
However, the Moriwaki Motul Racing Honda of Tetsuya Yamaguchi and Leon Camier had the bit between their teeth following incurring the same 30-second penalty as Okada. The Moriwaki men mounted a meteoric charge from a lowly 17th at the end of the first hour to sixth place as the race entered its final hour.
HRC #33 could not reduce the deficit to Yoshimura 34 crossing the line two minutes behind the winners but one lap clear of Ito and Teshima in third place for FCC TSR ZIP-FM.
At the end of the race Checa was frustrated about what might have been. He said: "I didn't understand why Tady had been penalized. We lost precious time but we changed our mind set and tried to regain the position. Both Tady and I were riding well. We managed to get back to fourth quite easily but to regain the second place was very hard. My first 8 hrs race was a good experience to me and it was also interesting. The team, Tady and everybody helped me a lot and I want to come back here again to win."
The penalised Okada echoed the thoughts of his team mate: "Yoshimura was very strong today. Flying penalty ruined our race. Carlos did a good job and our machine was OK till the end. I enjoyed the battle with Ito but we knew that if we overtake each other, our lap times drop so we were kind of riding together. Although I am retired as a racer, I thought there was no disadvantage for me. Still crash and flying show that I am away from racing. If I have a chance again, I will try to eliminate those disadvantages."
Shinichi Ito was below his best this time round lingering injuries disrupting his usual meticulous 8 hours race preparations and limiting valuable testing time: "I did not have enough testing before the race so we couldn't find the best set-ups. This is the first race of the season for me and I was still struggling to find my rhythm. When I caught Okada, I couldn't go any faster." Said the Japanese veteran.
Watanabe and Sakai brought the second Yoshimura machine home in fourth place with Tetsuya Yamaguchi and Leon Camier rewarded for there superb ride with a magnificent fifth
place at the finish.
The Masked Rider Honda of Tokudome and Kamada came home in sixth place ahead of the Suzuki of Vincent and Lagrive. The second FCC TSR Honda of Iwata and Sugai beat the Yamaha 81 team of Abe and Stauffer to eighth place with Team Sakurai Honda 81 completing the top ten.
8-Hour Results
1 / B Yoshimura Suzuki with JOMO 34 / JPN / S-GSX-R1000 / JSB / Y.Kagayama / K.Akiyoshi
2 / Team HRC 33 / JPN / H-CBR1000RR / JSB / T.Okada / C.Checa (SPA)
3 / F.C.C.TSR ZIP-FM Racing Team / JPN / H-CBR1000RR / SBK / Y.Teshima / S.Itoh
4 / Yoshimura Suzuki with JOMO 12 / JPN / S-GSX-R1000 / JSB / A.Watanabe / D.Sakai
5 / Moriwaki Motul Racing / JPN / H-CBR1000RR / JSB / T.YamaguchiI / L.Camier (GBR)
6 / Masked Rider DEN-O Honda Dream RT / JPN / H-CBR1000RR / JSB / K.Tokudome / G.Kamada
7 / Suzuki Endurance Racing Team / FRA / S-GSX-R1000 / SBK / V.Philppe / M.Lagrive (FRA) / J.da Costa (FRA)
8 / F.C.C. TSR Euosport Benelux / JPN / H-CBR1000RR / SBK / S.Iwata / Y.SUGAI / H.Platacis (SUI)
9 / Yamaha Racing 81 / JPN / Y-YZF-R1 / JSB / J.Strauffer / N.Abe
10 / Team Sakurai Honda 71 / JPN / H-CBR1000RR / JSB / Y.Takeda / K.Tsuda
11 / RacingTeam Honeybee / JPN / H-CBR1000RR / JSB / H.Noda / T.Yamamoto
12 / Honda Suzuka Racing Team / JPN / H-CBR1000RR / JSB / N.Yunoki / T.Morii
13 / Zoil Trick Star / JPN / K-ZX-10R / JSB / K.Eguchi / R.Tsurata
14 / Moto Win Racing / JPN / H-CBR1000RR / JSB / S.Suzuki / T.Takahashi
15 / Phase One Endurance / GBR / Y-YZF-R1 / SBK / W.Nowland / G.Richards (AUS) / S.Nebel (GER)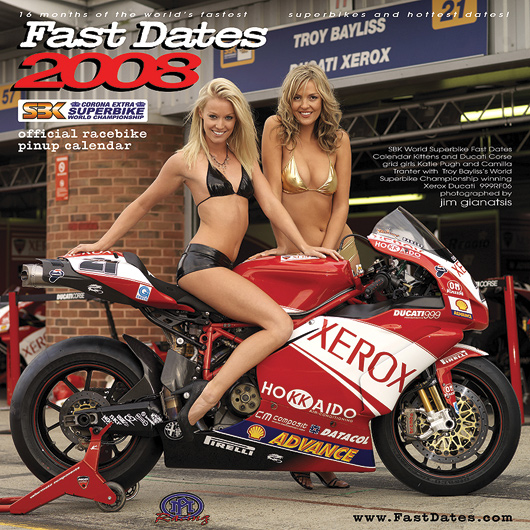 LA Calendar Bike Show Hostess and Playboy Playmate Tamara Witmer featured
The NEW 2008 Fast Dates Racebike Pinup Calendar!

World Premier July 1st 2007 - The SBK World Superbike endorsed 2008 Fast Dates Race Bike Swimsuit Pinup Calendar sponsored by Performance Machine and photographed by Jim Gianatsis features all the top factory race bikes of the SBK World and AMA National Superbike Championships together with the beautiful SBK Fast Dates World Superbike / Ducati Corse girls Katie Pugh and Camilla Tranter, along with Playboy Playmates Tamara Witmer and Athena Lundburg.
Featured are all the top factory Superbikes from Yamaha, Honda, Suzuki, Kawasaki, and Ducati including double World Champion Troy Bayliss' 2006 title winning Xerox Ducati 999F06 and Troy Corser's Suzuki GSXR1000, as well as Noriyuki Haga's Yamaha R1 and James Toseland's Ten Kate Honda CBR1000RR. You can read about all the drama and excitement that went into photographing this year's Calendar at Brands Hatch World Superbike in Fast Dates Calendar News July-August 2006.
Also featured are Biker Build Off TV Show challengers Roland Sands' "No Regrets" American V-twin powered sportbike, together with his contender on the show, 3-time LA Calendar Motorcycle Show winner Jesse Rooke's KTM V-twin retro board track racer. Plus, there's Roland Sand's incredible Kenny Roberts commissioned KR 990cc 5-cylinder 230hp MotoGP engine powered retro board track streetbike. Both bikes are feratured with FastDates.com Calendar Kitten and Playboy Playmate Tamara Witmer, currently featured on the MTV reality dating show Rock of Love.
This is a 16 month clanedar starting September 2007 so don't delay and order now. Last year's 2006 calendar sold out well before Christmas! ORDER HERE
---
There's more! Go to Pit Lane News NEXT PAGE

Hot Calendar Girl and Bike News! Go to: Fast Dates • Calendar Girls • Iron & Lace

Calendar Kittens, The Paddock Garage, Screensavers, Iron & Lace Garage



Many of our Calendar Kittens can also be seen at Playboy's website...


BikerKiss.com - the largest biker personals site!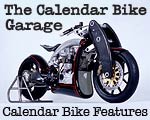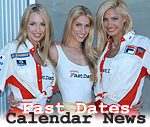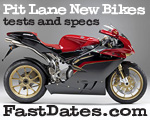 PREVIEW
James Toseland and FastDates.com head for Brands Hatch World Superbike
We are off this week from Los Angeles, USA to County Kent in Great Britian to cover the Brands Hatch Round of the SBK World Superbike Championship and to photograph the next edition of the Fast Dates Calendar. We will be working out of the ducati Corse pits as usual with our beautiful Calendar Kittens, as reigning champ Troy Bayliss does his best to reel in the points lead on fromer champ James Toseland. So please excuse our delayed race report until August 10th!
CHAMPIONSHIP LEADER BACK ON HOME GROUND AGAIN
After an eventful season of SBK competition James Toseland (Hannspree Ten Kate Honda CBR1000RR) enters his third home meeting of the year this weekend with a more than useful 43-point championship lead. His most recent win of his championship campaign, his sixth of the year, came in race one at Brno two weeks ago, and after following that up with a second in race two, he increased his overall championship advantage, now from new second place rider, Max Biaggi.
The fight for the championship has come down to a realistic four-rider battle, with Noriyuki Haga 45 points down on Toseland, and Troy Bayliss 56 points from the lead.
Behind Toseland an official entry of four more supported Honda riders is headed by Roberto Rolfo (Hannspree Ten Kate Honda CBR1000RR) who sits eighth overall, with recent podium scorer Michel Fabrizio (DFX Corse Honda CBR1000RR) 11th.
Karl Muggeridge (Alto Evolution Honda CBR1000RR) returns once more to a venue where he enjoyed his first ever WSS race win for Honda, back in 2000, before going on to win the WSS championship himself on a CBR600RR in 2004.
Luca Morelli (DFX Corse Honda CBR1000RR) carries on his steep learning curve at another circuit new to him, looking to score points in each race to lift him up in the championship ranking.
Toseland comes to Brands on the back of a win and a second two weeks ago at Brno, and he now goes for his first SBK win at Brands Hatch to defend his lead in the best possible way - by beating all his challengers.
"I'm 43 points in the lead now and, to be honest, after Misano I would have questioned the reality of that happening," said Toseland, who has been rewarded so far for his unquenchable determination and perseverance: "The team has worked really hard and the package is great. I can't wait to get to Brands Hatch and do the same as I did in Brno, if not one better!"
Ducati Announces its 2008-2009 MotoGP LineUp with Stoner & Melandri
Monday Jul 23 2007, Laguna Seca, USA - The Ducati Team announces that Casey Stoner and Marco Melandri will be its riders for the next two seasons of the MotoGP World Championship. World Championship leader Casey Stoner has renewed his agreement with the Borgo Panigale-based factory for the 2008 and 2009 seasons, with an option for the 2010 championship. 24-year old Italian Melandri will join the Australian with a two-year contract. With this announcement the small Italian manufacturer will have the strongest 2-rider team in current points against the major Japanese teams, going into next season.
Next week Loris Capirossi and his manager will meet with Ducati representatives to evaluate the possibility of preparing a third official Desmosedici MotoGP bike for the Italian rider to use in the 2008 World Championship.

Click to Listen & Buy It Now
TAYLOR SWIFT REACHES #1 ON COUNTRY ALBUMS CHART, OUTSELLING MUSIC'S BIGGEST SUPERSTARS
#6 ON BILLBOARD

We've been telling you about Taylor Swift here on FastDates.com for a number of months as the hottest, most beautiful new singing star in the world, and now Taylor's got the stats to prove it!
Nashville, TN – July 31, 007 – Taylor Swift's self-titled debut CD reached the #1 position atop Billboard's Country Albums chart this week, outpacing such superstars as Carrie Underwood, Toby Keith, Tim McGraw and Rascal Flatts. And has shot up from #15 last week to #6 on the BillBoard Popular Music Chart
With more than 34,000 CDs sold this week, Taylor is outdistancing the current releases by such mainstream acts as Avril Lavigne, Gwen Stefani, Maroon 5, Rihanna, Velvet Revolver, Daughtry, and R. Kelly. Taylor is the only country artist currently ranked in the Top 15 on Billboard's all-genre Top 200 Chart.
This marks the first #1 selling album for Taylor's record label, Big Machine.
Taylor's continual sales escalation is extraordinary, given that her CD was released 39 weeks ago. This week Taylor Swift sold 34,586 copies, while the current CDs from Daughtry (released 35 weeks ago) and Gwen Stefani (out for 33 weeks) sold 25,029 and 14,407 units this week, respectively. Velvet Revolver's current album, released just 3 weeks ago, trailed Taylor by 12,815 units, and she outsold the new release from Lifehouse, out only 5 weeks, by more than 22,000 units.
Taylor has surpassed the 20 million mark for music streams on MySpace, where she is currently ranked at #15 for the most MySpace visits for all genres of music. MySpace's current top-ranking Country artist, and the first bona-fide country star of the MySpace generation, seventeen year-old Taylor is country music's 3rd best-selling artist this year, behind only Carrie Underwood and Tim McGraw.
Taylor Swift debuted on the Billboard sales chart at #3 in October of last year, and has been one of Country's Top 10 sellers for 30 weeks. The CD was RIAA certified Gold in just 13 weeks, and is now Platinum (sales of over 1,000,000 units).
Just last month Taylor secured her place in country music history as the only female solo artist in Country music history to write or co-write every song on a Platinum selling debut.
Last week Taylor wrapped a series of dates as a featured guest on Tim McGraw and Faith Hill's Soul2Soul 2007 tour, and she is currently on tour with Brad Paisley. She has also shared the stage with Rascal Flatts, George Strait and Kenny Chesney.
In May she was awarded the fan-voted CMT: Country Music Television "CMT Music Award" for Breakthrough Video, and was nominated for Best New Female Vocalist by the Academy of Country Music. Taylor was named one of AOL's Best New Artists of the Year, was chosen by the Los Angeles Times as "One to Watch in 2007," and was honored as a breakthrough artist by Music Row magazine with their prestigious Critic's Pick award.
More Taylor Swift Here!
Editor's note - We had the extreamely pleasure of attending the most incredible concet last night at the Pacific Amphitheatre in Orange County with Taylor opening for LeeAnn Rimes. It was the best concert we have ever attended ever. And LeeAnn blew us away singing not only contry popo, but classic hard rock from Jefferson Airplane and Janis Jopolin.
LeeAnn blew us away as definetly the most incredibe singer, today, if not ever.
BMW Motorad Buys Husqvarna Motorcycles
Munich, July 20th - BMW will acquire the renowned motorcycle company Husqvarna Motorcycles. Dr. Herbert Diess, General Director of BMW Motorrad, and the
Italian industrialist Claudio Castiglioni signed a contract on 19.07.2007 in Italy. The contractual agreement will come into full effect upon final approval of the EU cartel authorities. Both parties agreed that the purchase price was to remain confidential.
Chris Vermuelen Re Signs with Suzuki for 2008
Team Suzuki Press Office - July 23, 2007. Suzuki and Chris Vermeulen are pleased to announce that they have agreed terms to continue with their partnership into the 2008 MotoGP season and beyond.
Vermeulen joined Suzuki at the end of 2005 and has been heavily involved in the development of the Suzuki GSV-R during the past two seasons. The 25-year-old scored a podium for the team in his rookie season and has followed that up this year with Suzuki's first-ever four-stroke MotoGP victory.
The ever-improving Australian has decided that he wants to stay with Suzuki despite attempts from other manufactures to tempt him away. Team Manager Paul Denning has been in negotiations with Vermeulen for some time and the number 71 racer put pen to paper shortly after today's American Grand Prix, which saw Vermeulen take a stunning second position.
Chris Vermeulen: - "I am very excited to be staying with Suzuki. I really enjoy working with the whole team, especially my Chief Mechanic Tom O'Kane. The involvement of the Factory staff has also been a big factor in my decision, in particular Sahara-san and our Racing Group Leader Oonishi-san. The way the development has gone since I first rode the GSV-R in 2005 is incredible! I am sure if we can continue in that direction we will be pushing up to the front every weekend. That has got to be the goal; I want to be World Champion and if I can do it with Suzuki I will be so happy!"
With Chris' current team mate John Hopkins moving to Kawasaki for 2008, the second spot on the Suzuki MotoGP most likely will go to American Ben Spies, the Yoshimura Suzuki rider currently dominating the AMA Superbike Championship.
American John Hopkins to Ride for Kawasaki in 2008
The Kawasaki Racing Team can confirm that John Hopkins will be one of the riders who will spearhead Kawasaki's assault on the 2008 MotoGP world championship, after securing the Anglo-American's signature on a two-year contract ahead of this weekend's German Grand Prix at Sachsenring.
With his name at the top of most team managers' wish lists, Hopkins turned down a number of lucrative offers from other teams in order to sign with Kawasaki. Securing the 24-year-old Californian's services for the next two years was the culmination of weeks of negotiations between Hopkins' management company and Kawasaki's Competition Manager, Michael Bartholemy.
"We have had our eye on John for some time, so we didn't hesitate to open negotiations with him as soon as we heard he was considering his options for the next two years," explained Bartholemy.
"The discussions haven't been easy, as John is probably the most sought after rider in the paddock at the moment, but we are happy that, of all the options open to him for next year, he finally chose to join Kawasaki."
Hopkins, who hails from San Diego in California, made his Grand Prix debut in 2002 for the WCM Red Bull team, for whom he raced a 500cc two-stroke against the new breed of four-stroke MotoGP machines.
After impressing during his rookie year, for the following season Hopkins secured a seat alongside former 500cc world champion, Kenny Roberts, in the factory Suzuki MotoGP squad, for whom he is now in his fifth season.
While he's undoubtedly made progress during his time in the premier series, Bartholemy believes Hopkins will at last be able to fully realise his considerable talents aboard Kawasaki's rapidly evolving, and improving, ZX-RR. The American already has a head start, being familiar with Bridgestone tyres, which he currently runs, and on which the Ninjas have been making continuous steps forward this season.
"John has both the ability and the determination necessary to win races but, before this year, he maybe hasn't had the machinery necessary. I'm confident that the combination of John Hopkins and Kawasaki's Ninja ZX-RR will be a potent one next year, and we're looking forward to seeing John realise both his and Kawasaki's full potential," continued Bartholemy.
"For me, John's decision to join Kawasaki for the next two years is a clear indication of just how far we've come with the new team infrastructure and the 800cc Ninja ZX-RR. Just twelve months ago we wouldn't have been in a position to attract a rider of John's calibre, but the situation is very different now. We have proved that Kawasaki has a professional set-up and a competitive package in the Ninja ZX-RR, which is why we now have the option of also signing a proven MotoGP race winner to ride alongside John Hopkins next season.
"Signing two top riders to campaign our bike in 2008 was always one of Kawasaki's primary goals for this year and, thanks mainly to the trust shown in the team by our colleagues in Japan, we are close to achieving this target before the midseason break. Once we've finalised our rider line-up for next season we will then look closely at our current team set-up, to see if there is a way to improve even further the level of support we are able to offer to our two riders next year," concluded Kawasaki's Competition Manager.
The Kawasaki Racing Team expect to announce their full rider line-up for the 2008 season shortly after next weekend's U.S. Grand Prix at Laguna Seca, where Roger Lee Hayden will make his premier class debut as a wild card entry aboard Kawasaki's Ninja ZX-RR.
2nd United States MotoGP round for Indianapolis Announced for September 14th 2008!
Motorcycle racing will return to the Indianapolis Motor Speedway for the first time in nearly a century with the Red Bull Indianapolis GP on Sunday, Sept. 14, 2008 for MotoGP, the world's premier motorcycle road racing series.
Officials from IMS and Dorna Sports, the commercial rights holder for MotoGP, have reached a multi-year agreement to stage motorcycle racing at the Speedway for the first time since an event on the 2.5-mile oval on Aug. 14, 1909, the year the facility opened.
The Red Bull Indianapolis GP will take place on a new 16-turn, 2.601-mile (4.186 km) motorcycle road course at IMS that will feature the riders travelling counter-clockwise, the same direction as the facility's oval events.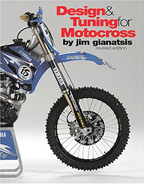 Design & Tuning
for Motocross
The ultimate book on motocross bike technology & performance
by Jim Gianatsis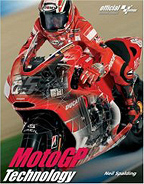 NEW! FastDates.com
Cell Phone Wallpapers!
---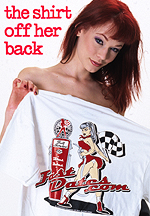 Click to take Kylie for a ride.
Kyle Minigue Gets Provacative
Join sexy Pop Diva
Kyle Minogue as she does a little wild bull riding herself with Agent Provocateur.
RealPlayer.com Video.
Yamaha Signs 250cc GP Champ Jorge Lorenzo to its 2008 MotoGP Team
Yamaha Motor Co., Ltd announces that it has concluded a two-year agreement with 250cc World Champion Jorge Lorenzo. The 20-year-old Spaniard will make his MotoGP debut in 2008 aboard a YZR-M1, with direct Factory support.
Lorenzo, who won the 250 title in 2006, is currently leading the championship, after winning six out of the first ten races this season.
"Yamaha has been watching Jorge's career with interest for some time and we are delighted that he will be joining our MotoGP line-up from next season" - commented Lin Jarvis, Managing Director of Yamaha Motor Racing. "We are sure that he will be a valuable asset for the future and we look forward to the commencement of his MotoGP career with Yamaha."
The exact structure of Yamaha's team and rider organization is still under consideration at the present time. Further details, including Lorenzo's team structure, will be announced in due course.
We know that Valentino Rossi is in the first year of his latest 2-year contact with Yamaha, so Lorenzo is likely to replace American Colin Edwards as Rossi's team mate on the main factory team.
Suzuka 8 Hours
Race Preview
July 26 – 29, 2007
Superbike Champ
James Toseland to head Honda's Assault
Team HRC go to Suzuka aiming to regain the 8 Hours trophy
The 30th running of the Suzuka 8 Hours race takes place on Sunday, July 29 at the 5.821 km classic Japanese circuit that is synonymous the event. Team HRC have entered two formidable rider combinations for the race eager to regain 8 Hours honours following the disappointment of last year. On that occasion the two HRC teams could manage no better than fourth and fifth places in the race after running into niggling problems requiring time consuming unscheduled pit stops.
The event is the biggest and most prestigious two-wheel race held in Japan and attracts a huge entry from the leading World Endurance Championship teams, the best Japanese Superbike teams plus several riders campaigning in the major road racing championships who have elected to compete in the gruelling ultra-fast race.
Honda tams have recorded unrivalled success in the gruelling high-speed marathon during the 29-years it has been contested taking the winners spoils on no less than 21 occasions. On Sunday Honda teams have every chance of extending the current 10-year winning streak in this edition of the Japanese classic.
This year Team HRC have chosen to team experienced former 8 hour race winners and track specialists with fast new comers. Reigning British Superbike Champion Ryuichi Kiyonari, race winner in 2005 teams with current World Superbike Championship leader James Toseland racing with the fabled number 11 that has carried many Honda teams to victory. Former 250cc and 500cc grand prix rider, and two-time 8 hours victor, Tadayuki Okada will race alongside LCR Honda MotoGP rider Spaniard Carlos Checa. Young Irishman Jonathan Rae, Kiyonari's British Superbike team-mate, will act as reserve rider for both HRC teams.
The CBR1000RR machines the teams will race have been extensively tested over recent months and put to the test at the Suzuka 300km race last month. The 300kmrace was held in difficult constantly changeable conditions but the Kiyonari – Rae combination emerged victorious giving the CBR1000RR the ideal shake down test for the Suzuka 8 Hours.
All Team HRC riders, except Checa, have experience of similar versions of the bike. Okada, HRC RC212V GP test rider, raced a CBR1000RR to fourth place last year at Suzuka, Toseland, Rae and Kiyonari race nothing else but CBR1000RRs.
"The bike is very similar to last year, it looks exactly the same." Said Kiyonari. "Last years machine was very smooth and quite easy to ride. This year's bike is smooth but has better feeling and more power. There isn't really a massive change from this year to last year."
Kiyonari's team-mate James Toseland will make his 8 Hours debut on Sunday but the Englishman is not overawed by the importance of the event nor the competition he faces. He said: "This will be my first time at the 8-Hours of Suzuka I understand the importance of this race to Honda and everyone in Japan. They work all year just for this race, and I don't have to be told the expectations they have. I have expressed my sentiments that if I am flying around from Europe to Japan and doing testing and set-up with Honda, it is to win. I was happy with the times I did in testing on the single dry day and I have, and I will, put everything into it. I never really thought about doing the 8-Hour in my earlier career, I was never considered for it. So when I was considered for it, and saw a list of riders who had won, it was obviously pretty special."
Double race winner Okada has vast experience of the race and the circuit while racing 250 and 500cc machines at the track. He raced at the last Suzuka 300km event but collided with an errant back marker and crashed out of second place.
"I am very happy being selected for a regular team rider." Said veteran Okada. However, as a regular rider I will have to put in my every effort considering my fourth place in last year's Suzuka 8 Hours and my crash in the Suzuka 300km race last month. Up until the last test I am experiencing constancy in the long runs and with a good pace, while the machine is also running very well. I have a great understanding of the difficulty of 8 Hours, but will be working together with Carlos and do my best for a race victory."
Carlos Checa has no previous Suzuka 8 Hours experience but has raced a GP 500cc machine at Suzuka taking seven top 10 finishes, including a podium place, from seven starts. The Spaniard is looking forward to making his debut having learned to get the best out of the CBR during testing.
"This is a really good opportunity for me to take part in such a prestigious race. Suzuka is a very nice track and with this team and this bike we have a high chance of success, and to possibly fight for the win." Said the Spaniard. "The CBR1000RR is quite neutral and the base set-up we have is pretty good. We've already gone very fast in testing so it's looking promising. Of course it's really important to get a set-up that works for both riders on the team. And in fact, when I tested we hardly touched the settings - I just worked with the tyres, that's all. Of course we can fine-tune the set-up further and maybe we can be half a second per lap quicker, but this is not the key to the race. The most important thing is to be consistent and find a good balance for both riders. Compared to the RC212V the CBR feels a little heavier and with less power of course, but the basic feel of the bike is good and I'm looking forward to racing it."
Rae was obviously disappointed at being nominated as team reserve rider but has kept a positive outlook. He said: "It's very important for me to do well for HRC in Japan. I understand how important it is for Honda to win at this race and I hope we can achieve that.
The bike is good, engine spec is decreased a little from BSB because obviously for endurance racing the machine has to be very good on fuel consumption. The fuel tank is quite a bit bigger so I have had to adjust my riding position. The bike is very easy to ride and to get on the throttle because it's specification is a little down. We have the same tyre technicians in Japan working with us as in the UK so we can find a good tyre to use."
The Team HRC riders will be aiming to join the long list of illustrious names that have won the race in previous years. However, to do so they have to overcome stiff opposition from several quarters both rival manufacturers and a host of strong Honda equipped teams.
Yamaha Racing field two teams, the Japanese – Australian partnership of Norifumi Abe and Jamie Stauffer will be backed up by the Japanese pairing of Katsuyuki Nakasuka and Nobuyuki Osaki. The experienced duo of Norihiko Fujiwara and Noriyasu Numata will race a Yamaha for Team Challenger.
The stiffest, predictable opposition for Team HRC will come from the Yoshimura Suzuki. The hard charging Yukio Kagayama and Kosuke Akiyoshi will attack at every opportunity and will have the backing of Atsushi Watanabe and Daisuku Sakai. Yoshimura ran Team HRC close at the Suzuka 300km race and will relish the chance to reverse their fortunes.
Kawasaki will look to the talent and experience of Ryuji Tsruta, the former All Japan Champion and Ken Eguchi to give them their second ever victory in the race.
However, the team all must fear is the F.C.C TSR ZIP-FM team, the 2006 Suzuka 8 Hours race winners. That day Takeshi Tsujimura partnered Shinichi Ito, but Tsujimura is carrying a long-term injury and will not make the start. Ito, a triple 8 Hour winner, will now be partnered by Yusuke Tashima.
Sakurai Honda have tasted success in the event with a victory in 2003 and send two teams to the start with the sole aim of repeating that success. Team fortunes lay in the hands of Chojun Kameya and Australian Russell Holland, the second machine entrusted to Yuichi Takeda and Kazuma Tsuda.
Should the major teams, man or machine, falter during the gruelling eight hours of high 30 degrees plus temperatures and humidity close to 70% two well equipped Honda teams will be waiting to pick up the spoils. The Masked Rider pairing of Kazuki Tokodome and Gaku Kamada have been close to victory in the passed and will be a definite threat. While Australian Joshua Brookes and Japanese star Takashi Tsujimura have the desire and talent to spring a surprise on Sunday.
The race will be one of the best of recent years and race strategy of vital importance. Changeable weather and crashes have often influenced race strategy but HRC are confident that the experience gained during the long winning streak will be of crucial importance on Sunday.
The last word goes to race favourite Ryuichi Kiyonari: "I enjoy riding and hopefully the jet lag won't be a problem. Obviously I really want to win as the Suzuka 8 Hours is so important to both me and Honda. With James I have good riding partner, we have good machine, good mechanics and good set-up. Our overall feeling about the package is very positive but anything can happen as it is a long race."

Suzuka 8 Hours race winners 1978 – 2006.
1978: Wes Cooley, USA – Mike Baldwin, USA Suzuki GS1000 194 laps.
1979: Tony Hatton, AUS – Michael Cole, AUS Honda CB900 197
1980: Wes Cooley, USA – Graeme Crosby, NZ Suzuki GS1000 200
1981: Mike Baldwin, USA – Dave Aldana, USA Honda RS1000 199
1982: Shigeo Iijima, J – Shinji Hagiwara, J Honda CB900F 120
1983: Herve Moineau, B – Richard Hubin, B Suzuki GS1000R 190
1984: Mike Baldwin, USA – Fred Merkel, USA Honda RS750R 192
1985: Wayne Gardner, AUS – Masaki Tokano, J Honda RVF750 195
1986: Wayne Gardner, AUS – Dominique Sarron, F Honda RVF750 197
1987: Martin Wimmer, D – Kevin MaGee, AUS Yamaha YZF750 200
1988: Kevin MaGee, AUS – Wayne Rainey, USA Yamaha YZF750 202
1989: Dominique Sarron, F – Alex Vieira, Por Honda RVF750 202
1990: Tadahiko Taira, J – Eddie Lawson, USA Yamaha YZF750 205
1991: Wayne Gardner, AUS – Mick Doohan, AUS Honda RVF750 192
1992: Wayne Gardner, AUS – Daryl Beattie, AUS Honda RVF750 208
1993: Scott Russell, USA – Aaron Slight, NZ Kawasaki ZXR – 7 207
1994: Doug Polen, USA - Aaron Slight, NZ Honda RVF/RC45 183
1995: Aaron Slight, NZ – Tadayuki Okada, J Honda RVF/RC45 212
1996: Colin Edwards, USA – Noriyuki Haga, J Yamaha YZF750 214
1997: Shinichi Ito, J – Tohru Ukawa, J Honda RVF/RC45 186
1998: Shinichi Ito, J – Tohru Ukawa, J Honda RVF/RC45 212
1999: Tadayuki Okada, J – Alex Barros, Bra Honda RVF/RC45 213
2000: Tohru Ukawa, J – Daijiro Kato, J Honda VTR1000SPW 215
2001: Valentino Rossi, I - Colin Edwards, USA Honda VTR1000SPW 217
2002: Daijiro Kato, J - Colin Edwards, USA Honda VTR1000SPW 219
2003: Yukio Nukumi, J - Manubu Kamada, J Honda VTR1000SPW 212
2004: Tohru Ukawa, J – Hitoyasu Izutsu, J Honda CBR1000RRW 210
2005: Ryuichi Kiyonari, J - Tohru Ukawa, J Honda CBR1000RRW 204
2006: Shinichi Ito, J - Takeshi Tsujimura, J Honda CBR1000RR 214
Suzuka Winners
Yukio Kagayama: "My strategy for my first stint was to pull away and I achieved this. My partner Akiyoshi is my long time friend and I know his potential very well. The Yoshimura Suzuki GSX-R1000 is awesome and the Bridgestone tyres were excellent. I would like to thank my staff and team, Yoshimura and Suzuki."
Yohei Kato - Yoshimura Suzuki Team Manager: "We believed Kagayama and Akiyoshi could win! They made very good lap times all through the 216 laps. I told Yukio before start that I wanted him to holeshot and the top position in a first lap - and he achieved it. I'm very happy and thanks to my staff and Suzuki plus all our sponsors. We finally beat a very strong HRC team. I want to dedicate this victory to my late grandfather, Pops Yoshimura."
Dominique Meliand - SERT Team Manager: "We ran a very consistent pace and kept strong top10 spot all through the race. The most important thing is we got strong points and finished second fastest in the permanent teams."
Vincent Philippe: "We only had two hours test at Suzuka before race but the track and temperature was quite different from today. Our pace was slower than we expected but we finished the race with only a small crash by Julian Da Costa without serious damage. Suzuka is very strange and difficult track but I love it - and I love the Suzuka 8 Hours."