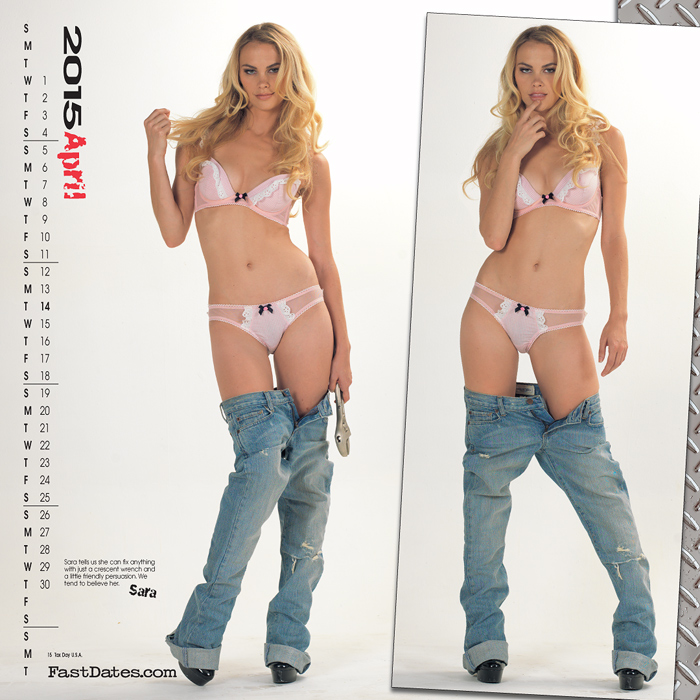 This Month in the 2015 Garage Girls Calendar...
Beautiful Fast Dates Calendar Kitten Sara Horvathhas a difficult time deciding what to wear ro work today...
Sara is also featured in a her own Pictorial and in the FAST 2015 Calendar Magazine in Members Corner.

You'll find bikes like this with the beautiful Calendar Kittens featured in the
Calendar Bike Garage with full specifications and screensaver size pictures.
See more of our beautiful models and Calendar bikes in the Calendar Bike Garage and in Members Corner.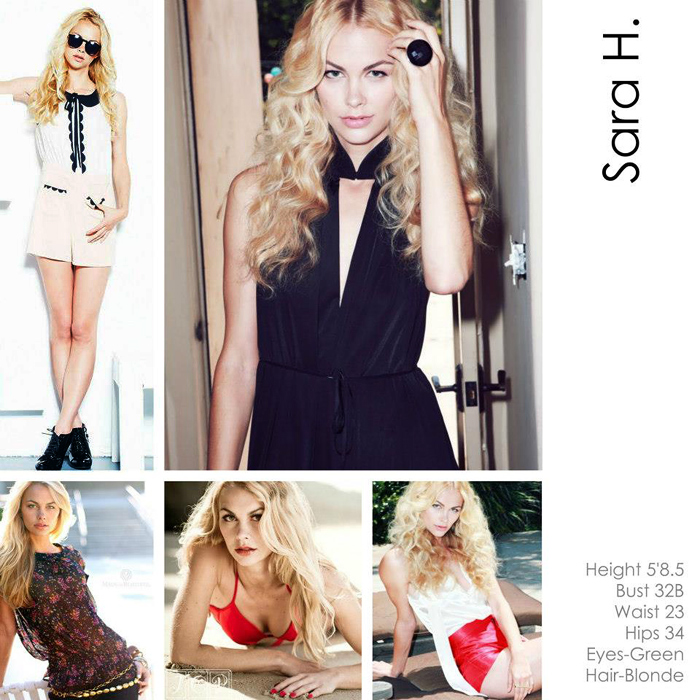 Calendar Kitten Sara Horvath to be Featured at SBK World Superbike Laguna Seca
July 17-19th and as LA Calendar Show Host on Saturday July 25th

Los Angeles, April 3rd, 2015 - The FastDates.com Motorcycle PinUp Calendars is excited to announce one of their most popular Calendar Kittens, professional model Sara Horvath represented by Umbrella Girls USA, will be serving as one of the offical SBK World Superbike Umbrella Girls at the upcoming Laguna Seca World and AMA Superbike race weekend July 17-19th 2015 at Mazda Raceway, Laguna Seca, CA. Sara will also be working the races with Calendar photographer and publisher Jim Gianatsis to shoot the next edition of the Fast Dates World Superbike Calendar with all the top factory race team bikes on Pit Lane during the race weekend.
"This year's SBK World Superbike round at Laguna Seca USA marks the 21st year that the FastDates.com Calendars have provided its beautiful Calendar Kittens to be the offical SBK Umbrella and Podium models, going back to the first ever American World Superbike race at Laguna Seca in 1995", explained Jim Gianatsis. "The Fast Dates Supebike Calendar shares a rich history with both SBK World Superbike - the most exciting production based motorcycle roadracing series ever, all the top factory race teams and their riders over those many years, with Mazda Raceway the years that SBK has been here at one of America's most renown roadracing venues, and with our partner Umbrella Girls USA. We will be confirming a second Calendar Kitten to be working alongside Sara for SBK and our Fast Dates Calendar shoot in the coming weeks"

Right: Newest FastDates.com Calendar Kitten and Miss Pirelli World Challenge sports car racing girl Jorie Mae Stanton is our top candiate for the 2nd Kitten to join us at Laguna Seca World Superbike and he LA Calendar Motorcycle Show in July. Like Sara, Jorie is also a university graduate, holding a degree in Animal Science and her regualr job is curator of the Primate Department at the Buffalo Zoo in Buffalo, New York.
Calendar Kitten Sara is currently featured in the latest 2015 FastDates.com Calendars - Fast Dates, Iron & Lace and Garage Girls, and in the new FAST2015 Digital Magazine found on the website. Race fans at Laguna Seca World Superbike can meet Sara in the SBK Paddock Show where she will be working as the SBK spokesmodel assisting with the awards presentations and rider interviews. Then the following weekend on Saturday July 25th Sara will be hosting the 24th annual LA Calendar Motorcycle Show at the Sagebrush Cantina, Calabasas, CA, which includes the Calendar Bike Building Championship with top celebrity builders premiering their latest custom builds, the Calendar Girl Music Show featuring beautiful actress and singer songwriter Gwedolyn Edwards and her Band, and American Idol contender Alex Nester. And Sara will be premiering the new 2016 FastDates.com Calendars where she is again featured. For additional information on these Events and to purchase tickets, and for more about the Kittens and Calendars visit: http://www.FastDatess.com and http://www.MazdaRaceway.com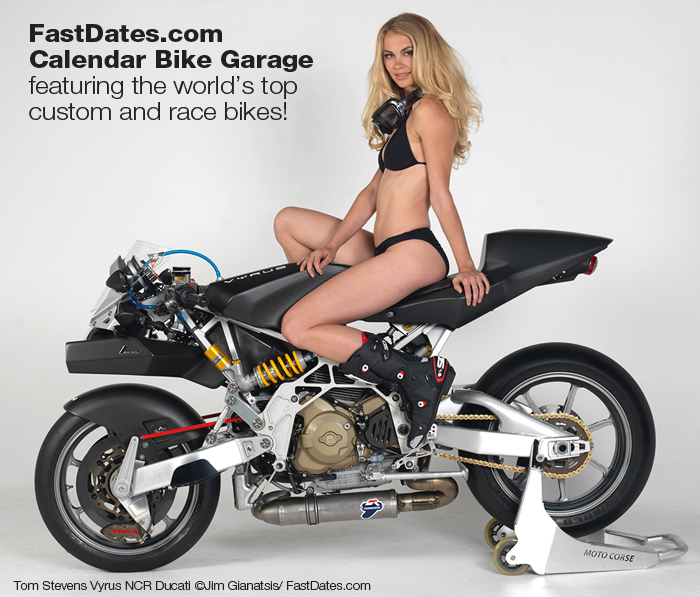 This Month in the Calendar Bike Garage.., The World's Coolest Naked Ducati!
Beauitful FastDates.com Calendar Kitten Sara takes us for a ride on the world's most exotic and expensive Ducati streetbike
ever - a $110,000 Vyrus NCR 983 Superleggera in the Calendar Bike Garage and in Members Corner.

Order the Fast Dates Calendars
Calendar Bike Photo Features, Paddock Garage Tuning, Pictorials of our Calendar Kittens in Members Corner
---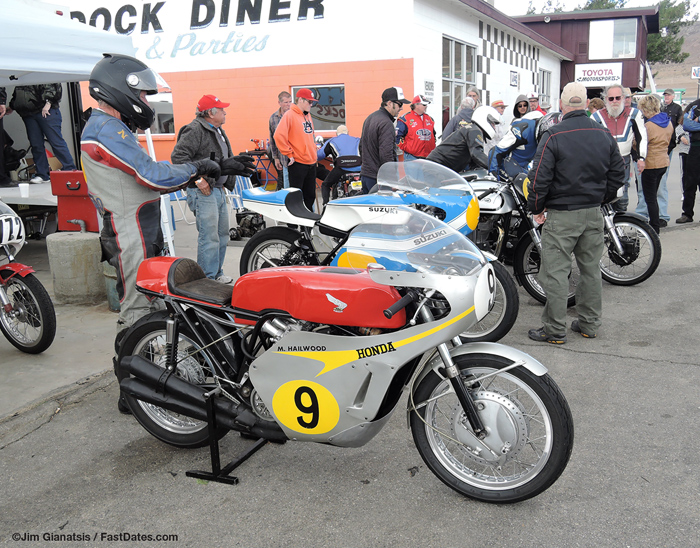 2015 Corsa Motoclassica at Willow Spring Raceway, California
Photos and Report by Jim Gianatsis

Rosemond, CA -April 24-26th 2015 - The annual Corsa Motoclassica was first run 20 years ago at Willow Springs Raceway in Rosemond, California, just down the road from Edwards Air Force Test Base in the Mojave Dessert. It was the child of Yoshi Kosaka of Garage Company, a Los Anegles based motorcycle used bike and parts store and restoration shop specializing in classic street and race bikes. The Corsa Classic at Willow Springs gave Yoshi's customers a place to bench race and ride their beloved classic race bikes at speed, and could be called the West Coast's version of the Barber Motorsports Festival in near Montgomery, Alabama. Continued Here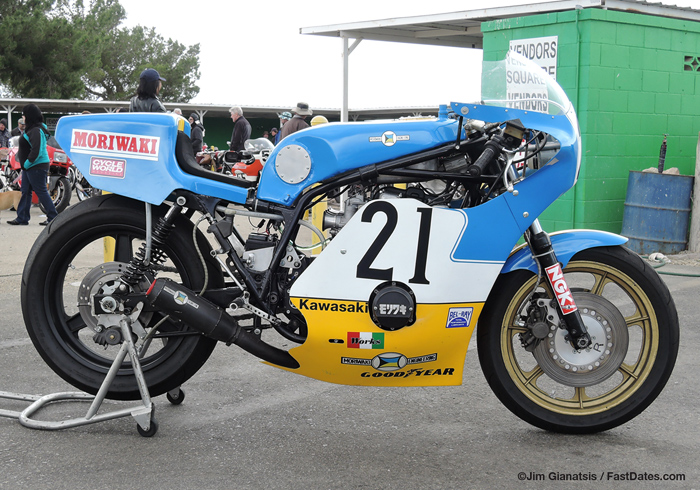 ---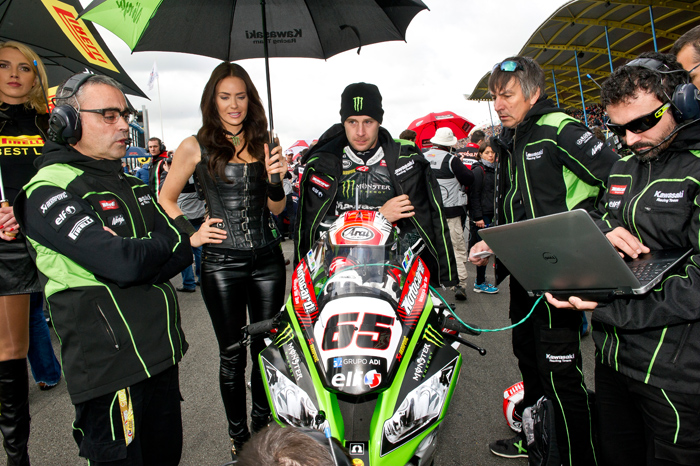 Jonny Rea on the Starting Grid at Assen with SBK Fast Dates World Superbike Calendar Kitten and Pirelli Girl Jitka (far left).

2015 Eni SBK World Superbike Championhip, Assen, The Netherlands, Round 4 of 13
Double Dutch Delight! Rea Wins His 2nd Double for Kawasaki this Season at Assen,
Davis Runner Upon for Ducati, as van der Mark Gets Maiden WorldSBK podium

Assen, The Netherlands, April 17-19th 2015 - Jonathan Rea, Kawasaki Racing Team, made it six wins from eight starts in the FIM Superbike Championship since he joined Kawasaki, taking the chequered flag each time after two exciting and often tense racing at Assen in the Netherlands. Superpole winner Tom Sykes (KRT) was in the front group in each race but dropped back to finish fifth each time.
With cool temperatures on the track in each race Sykes and Rea ran with the front group in each 21-lap race. Rea was the start-to-finish leader in race one and Sykes was ahead of the pack for 12 laps of race two, until Rea moved forward to lead and then take his second win. Rea had to turn up the pace in the final laps of each race to keep ahead of eventual second place rider Chaz Davies, setting a new lap record of 1'35.889 on lap 20 of the first race to make sure of his opening win.
Complete Race Coverage Here

---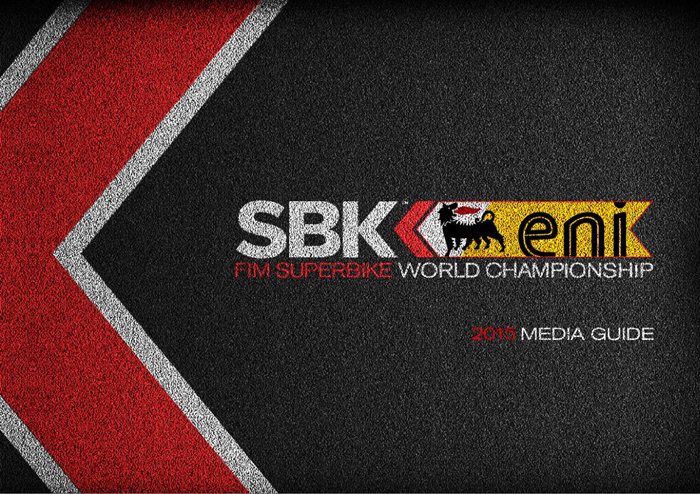 2015 SBK World Superbike Media Guide
FastDates.com is excited to share with you for the first time, the 2015 SBK World Superbike Meida Guide which showsthe 2015 Race Schedule, all the Riders, Teams, Racebike, and Tracks of this year's Championship. This is what SBK provides to both the Race media, and to the Race Rrack Promoters to use in their Souvenir Race Programs they sell at the track. This is in a PDF format which you can download to your computer and print out.

---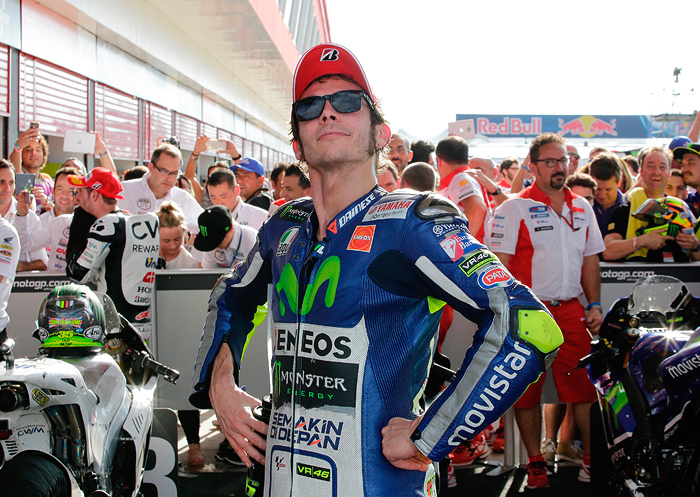 How cool is this guy!
2015 MotoGP World Championhip, Spanish Grand Prix at Jerez, Round 4 of 18

Rossi looks to Maintain Yamaha's MotoGP Points lead in Spain
as Honda's Pedrosa and Marquz suffer Arm Pump and Broken Pinky Issues
Preview: All eyes set on Marquez's recovery from surgery after sustaining a dirt track crash on Saturday, while Rossi's goal is to safeguard leadership in #SpanishGP

Gran Premio bwin de España,Jerez, Spain, April 27th, 2015 - There was a dramatic twist in the MotoGP™ World Championship battle between Marc Marquez and Valentino Rossi this week, as news emerged that Marquez needed surgery after fracturing the little finger in his left hand. Marquez sustained the injury while riding dirt track in training on Saturday 25 April, and had to be operated on by Dr. Mir in Barcelona.

Movistar Yamaha's Valentino Rossi currently holds a six-point advantage over the Ducati GP15 of Andrea Dovizioso in the World Championship standings, and a thirty-point lead over the fifth-placed Marquez. Rossi and Marquez's clash at the previous race in Argentina has whetted fans appetites in anticipation of another great battle now the Championship has landed in Europe.

Last year at Jerez, Rossi and Marquez fought it out in the early part of the race, before Marquez went on to take the victory, with Rossi in second and Pedrosa third. This year the 36 year-old Italian will be hoping to go one better, and add to his impressive tally of 6 MotoGP™ victories at the Spanish circuit. Rossi is the most successful rider in history at Jerez, having taken 8 victories across all classes, and is one of only 3 non-Spanish riders to have stood on the top step in the MotoGP™ class, along with Casey Stoner and Loris Capirossi.

Marquez will surely have other plans though, as he became the first rider to win the race from pole position last season to claim his first victory at the Spanish circuit. Despite trailing Rossi by such a margin in the standings, the reigning MotoGP™ World Champion Marquez said that he is not panicking yet despite his injury, as he was 30 points behind his teammate Pedrosa after six races in 2013, and still went on to win the title.

Repsol Honda have not made an official decision on who will be Marquez's teammate come the weekend, as they await news on how well Dani Pedrosa's recovery from arm pump surgery has gone. Pedrosa will take part in a supermoto race this week to see if his rehabilitation is on course to allow him to return to action in Jerez. The man who has filled in for Pedrosa for the last two races, HRC test rider Hiroshi Aoyama, is on standby to race once more should the Spaniard not be fully recovered in time.

Rossi's teammate Jorge Lorenzo will be looking to get his season back on track, having failed to finish on a podium in the first three races of a MotoGP™ season for the first time in his career. The Spaniard will be boosted by support from his home crowd, and the fact he took back-to-back victories at the Jerez circuit in 2010 and 2011. Lorenzo currently sits 4th in the standings, 29 points behind Rossi, and one point ahead of Marquez, but he knows that he will need to start winning races if he is to have any chance of fighting for his third title.

The Ducati Team will be hoping to continue their excellent start to the season, which has seen Andrea Dovizioso claim 3 second-places in a row on the new Desmosedici GP15. Last year the Italian finished 5th in Jerez and the team will be hoping that he can claim their first win in the class since 2010. His teammate Iannone won the Moto2™ race at Jerez in 2011, but has failed to finish a race at the circuit since moving up to the MotoGP™ class in 2013.

CMW LCR Honda's Cal Crutchlow grabbed his first podium of the season in Argentina, and will be full of confidence heading to Spain after receiving some vital upgrades to his Factory spec bike. His previous best finish at Jerez is 4th back in 2012, after he had to retire from the race last season on board the Factory Ducati.

Team Suzuki Ecstar showed excellent signs of progress in Argentina, with Aleix Espargaro qualifying second on the grid and both GSX-RR's finishing the race in the top ten. The Suzuki should suit the flowing and technical Jerez track, and racing in front of their home fans will boost Espargaro and his teammate Maverick Viñales. Espargaro finished last year's MotoGP™ race in 7th on the Forward Racing Yamaha, while Viñales ended the Moto2™ race in 5th.

Last year at Jerez Monster Yamaha Tech3's Bradley Smith beat his teammate Pol Espargaro into 8th during the race, and has tasted victory at the Spanish circuit before having won the 125cc race there in 2009. Pol Espargaro knows he has to bounce back from a poor start to 2015, and he will be looking forward to racing in front of his home fans, at a circuit he has won at before in the 125cc (2010) and Moto2™ (2012) classes.

Pramac Racing's Yonny Hernandez will be looking to have a good weekend after being forced to retire in Argentina, and managed to cross the line in 14th at Jerez last season, while his teammate Petrucci fractured his wrist during Warm Up and was forced to miss the race.

Scott Redding on the Estrella Galicia 0,0 Marc VDS Racing Honda will be hoping to build on his first top ten finish in Argentina, having finished on the podium at Jerez in 2013 on his way to finishing as runner-up in the Moto2™ World Championship that year.

In the Open class, Avintia Racing's Hector Barbera currently leads the standings with 8 points, although Jack Miller on the CWM LCR Honda is only two points behind him after taking the victory in Argentina, with Aspar MotoGP Team's Nicky Hayden on 3 points.

The paddock heads to the 4.4 km track for the Gran Premio bwin de España, the fourth round of the 2015 MotoGP™ World Championship for the 29th consecutive year, after making its debut on the World Championship calendar in 1987.
The MotoGP™ action kicks off at the Circuito de Jerez on Friday at 09:55 local time with Free Practice
---
Rossi took the win over Dovizioso and the Championship points lead

2015 MotoGP World Championhip, Gran Premio Red Bull de la República Argentina, Round 3 of 18

Valentino Rossi takes a Sensational Victory and Championship Points Lead
after a masterful ride at the Gran Premio Red Bull de la República Argentina
Sunday, April 19th, 2015 - The sun had come out and track temperatures had risen to 37C degrees for the start of the MotoGP™ race at the Termas de Rio Hondo. The reigning MotoGP™ World Champion Marquez, along with CWM LCR Honda's Cal Crutchlow, decided to switch to the hard rear tyre on the grid, unlike Rossi and Lorenzo who both decided to use the extra hard compound rear.

This would prove crucial later on in the race, but it was Aleix Espargaro who led the pack into turn one on the Team Suzuki Ecstar, but it didn't take long for Marc Marquez to make his move for the lead. The Spaniard was able to make a break at the front almost immediately to lead by 0.8s at the end of the first lap. Continued Here

---
The 2015 Los Angeles Calendar Motorcycle & Calendar Girl Music Show
moves to the Sagebrush Cantina, Calabasas on Saturday July 25th 2015

Los Angeles, CA, USA March 1st 2015 - The 2015 LA Calendar Motorcycle Show continues its now 24- year tradition as the premier outdoor streetbike event in America as it rocks the legendary Los Angles bike hangout and party zone, the Sagebrush Cantina in beautiful downtown Calabasas, California. Featured are top Celebrity Custom Bike Builders, the Calendar Bike Building Championship & Concourse d' Elegance, selected Vendors and Exhibitors, and Calendar Girl Music live performances. The Calendar Motorcycle Show is also a benefit for the American Cancer Society with a portion of each Admission Ticket being donated to help those people who are fighting cancer, and to help find a cure.
The Calendar Motorcycle Show features many of the world's top Pro and Amateur custom street bike builders in attendance with their newest 2-wheeled creations of rolling art to compete in the Calendar Show Bike Building Championship for cash and awards including the coveted Best of Show Trophy. The Calendar Show provides a broad focus for all motorcycle enthusiasts including the growing Collector Bike Market with Exhibitors and Bike Show classes for classic European, British and Japanese motorcycles, along with American V-Twins and Customs. Show Entries will be placed in a Concourse display on the Cantina's large outdoor event patio.
The annual Calendar Motorcycle Show always kicks off the world premier of next year's new 2016 FastDates.com Motorcycle PinUp Calendars featuring the world's top road race and custom motorcycles with the beautiful Calendar Kittens featured in the Calendars in attendance at the Show. Show Producer Jim Gianatsis will again be photographing the winning bikes to appear in the Motorcycle Magazines and the next FastDates.com Calendars.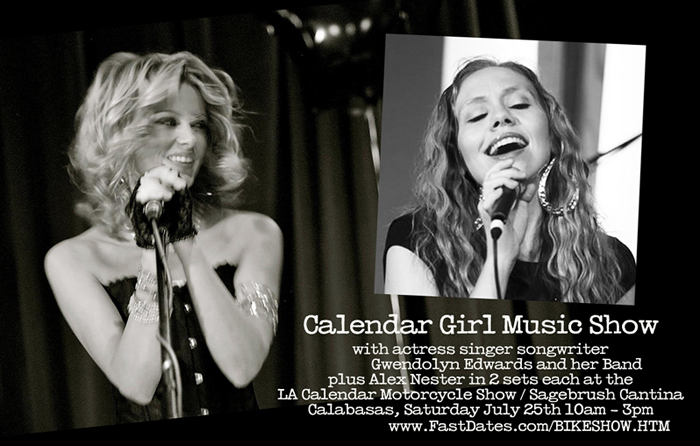 Included with admission is the Calendar Girl Music Show is an incredible day of live music featuring beautiful actress and singer songwriter Gwendolyn Edwards and her Band, and former American Idol contender Alex Nester, each performing two sets of a spicy mix of hot cover tunes and their own original songs. Like many we know impacted by cancer, Alex is a survivor and we are excited the Calendar Show will be helping others with a portion of our ticket sales going to the American Cancer Society. To find our more about their important work fighting cancer go to www.Cancer.org
Legendary Builders featured in the popular FastDates.com Iron & Lace Custom Motorcycle PinUp Calendars and expected to attend include Russell Mitchell / Exile Cycles, Richard Pollock / Mule Motorcycles, Ron Simms / Ron Simms Customs, Jim Giuffra & Spokesmodels / AFT Customs, Chris Redpath / MotoGPwerks, Shinya Kimura / Chabott Engineering, and Adrian Packet / Canyon Motorcycles.
Together with the Calendar Motorcycle's Show's display of exciting new Custom and Classic bikes, Celebrity Builders, and select Manufacturers, there will live performances by a talent female singer songwriters. And VIP Admission includes the Sagebrush Cantina's excellent Taco Plate Buffet with soft drinks, where you can custom design your Mexican lunch plate with a large selection of meats, sides, salads, chips and toppings. Full Bar service is also available. Because the Show is now in gated patio venue, spectator capacity is limited and advance online ticket purchase is recommended to assure your entry to the longest running and most exciting streetbike event on the West Coast.
The 2015 LA Calendar Motorcycle Show takes place on Saturday July 25th 10am-3pm at the Sagebrush Cantina, 23527 Calabasas Road, Calabasas, CA 91302. Motorcycle Parking is Free at the main entrance, with on site paid Car Parking also available. For additional information and to purchase tickets go to: www.FastDates.com/BIKESHOW.HTM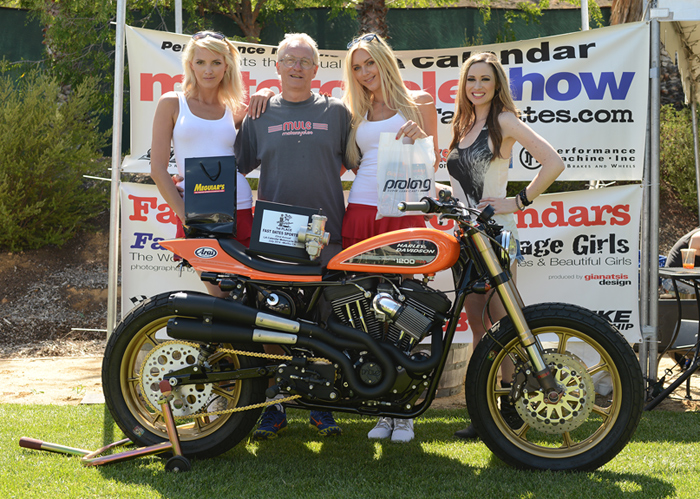 Richard Pollock / Mule Motorcycles to Be Honored at The 2015 Show!
The 2015 LA Calendar Motorcycle Show on Saturday July 25th will pay special tribute this year to Richard Pollock / MuleMotorcycles.net as one of our favorite and most successful FastDates.com Calendar Bike Builders over the last 25 years. You'll certainly want to join us as we honor Richard and he premiers his newest Streetracker build!
---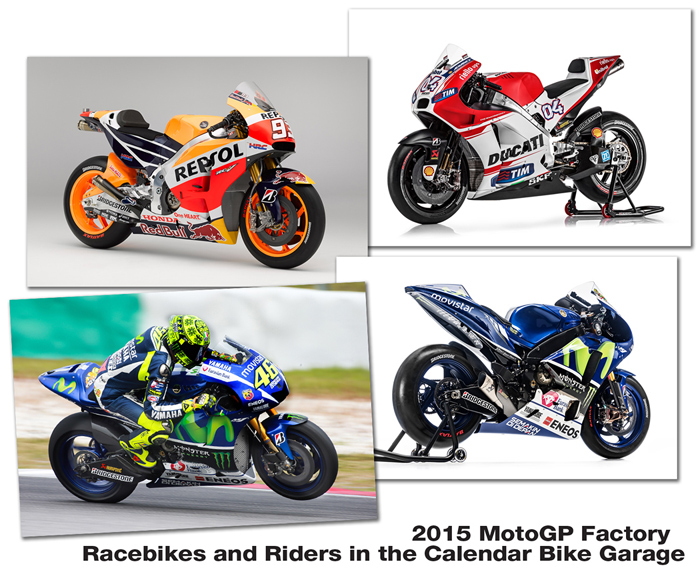 Calendar Bike Garage - Detailed MotoGP Bike Photos, Specs, Large Screen Savers
Calendar Photo Store - Calendar, MotoGP Bikes and Rider Photo Prints & Wall Displays
---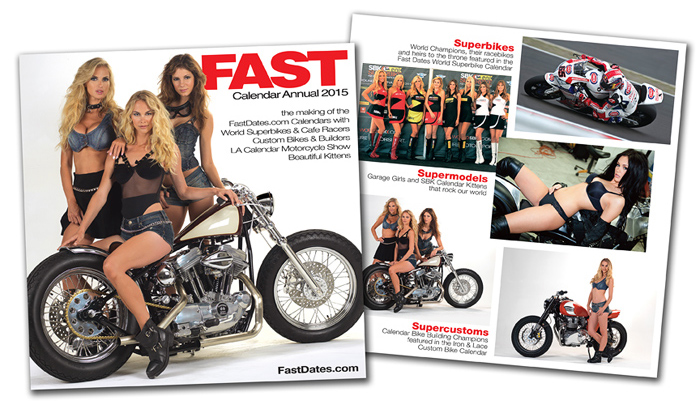 NEW! FAST 2015, 2014 Calendar Digital Yearbook
Go behind the scenes of the FastDates.com Calendar photo shoots at the SBK World Superbike races, the Los Angeles Calendar Motorcycle Show & Concourse d' Elegance, and inside the FastDates.com Studio of famed photographer Jim Gianatsis. Meet the official SBK World Superbike Calendar Kittens who also serve as the official SBK podium and grid girls, the top factory riders of World Superbike, and America's top custom bike builders. You'll find detailed editorial photo features on the Calendars' top Custom and Race bikes, and on the Calendar Kittens.
Did we forget anything? - Oh yes! The new FAST 2015 Calendar Yearbook Digital Edition features in high resolution every page in the new 2015 Fast Dates World Superbike, Iron & Lace Custom Bikes, Garage Girls and Cafe Racers Calendars featuring the world's top race and custom bikes and the beautiful Calendar Kittens!
Now in Members Corner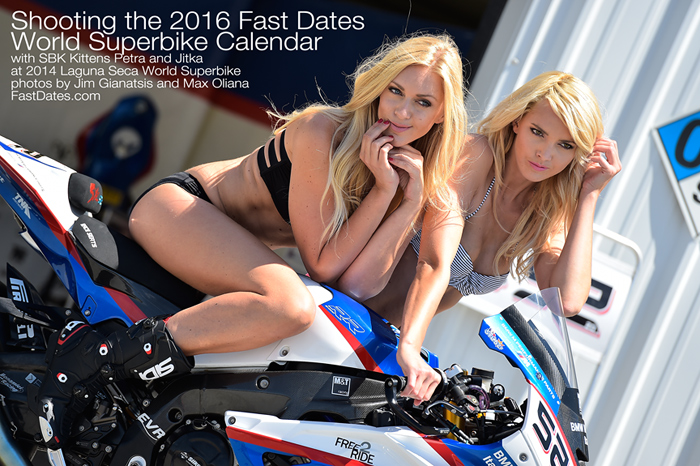 ---
Troy in action at his annual Troy Bayliss Dirt Track Classic race in Australia.
DUCATI RACING LEGEND TROY BAYLISS ANNOUNCES HIS ENTRY
INTO THE 2015 AMA PRO GRAND NATIONAL SERIES
Bayliss Heads to America to Compete on a Ducati in All One-Mile AMA Flat Track Events
Cupertino, CA, April 21, 2015 – Three-time Ducati team World Superbike Champion (WSBK) Troy Bayliss today confirmed his plans to compete in the 2015 AMA Pro Grand National Series, beginning with the legendary Springfield Mile in Illinois on May 24. Racing a Lloyd Brothers Motorsports Ducati alongside teammate Johnny Lewis, Bayliss will participate in all five mile-long race events. In addition to factory support, long-time Ducati collector Jim Dillard is also providing financial backing for the Lloyd Brothers Motorsports Ducati team.
Bayliss is one of the most decorated competitors in road racing history, with 52 WSBK victories, a fairytale MotoGP win in 2006 and the British Superbike Championship title in 1999 – all on a Ducati. He is no stranger to flat track racing: in 2013, he launched the invitation-only Troy Bayliss Classic in his home country of Australia, where he has since competed against many AMA Pro Flat Track greats.

Both Bayliss and Lewis will be piloting Ducati 1100cc air-cooled, 2-valve engines with Penske-tuned suspension in a custom chassis.
Troy Bayliss' Race Schedule – 2015 AMA Pro Grand National Series
May 24 – Springfield Mile (Round 3)
May 30 – Sacramento Mile (Round 4)
July 4 – Du Quoin Mile (Round 7)
July 11 – Indy Mile (Round 8)
September 6 – Springfield Mile II (Round 13)
"Dirt and flat track racing are where I cut my teeth as a junior. Everything I have learned on the dirt helped me through my career in road racing and to find myself back where it all started makes me feel young again," said Bayliss. "To race the Grand Nationals will be a challenge, but to compete with the Lloyd Brothers on the Ducati had to be done. Flat track is on the up here in Australia. We have run the Troy Bayliss Classic for the past three years and mixing it up with Henry Wiles, Jared Mees and Sammy Halbert has been great. I really look forward to my time in the US of A."
"Although Troy retired from full-time competition in 2008, he always been a very active brand ambassador for Ducati," said Dominique Cheraki, CEO of Ducati North America. "I think Ducati fans around the world will be excited about this project, as you know anything can happen when Troy sits on a Ducati."
"I couldn't be more excited to join a program like Lloyd Brothers Motorsports," said Johnny Lewis. "I feel the Ducati will be the best bike I have ever been given a chance to throw a leg over in the AMA Pro Flat Track Championship. With this team and their supporters, I feel we can look forward to some great performances this season. I have been working hard this off season, training on and off of the bikes in Florida and I know that the Lloyd Brothers have been making constant improvements to the bikes to provide me with the opportunity to once again be a podium contender at each race."
Below: Troy will be racing a Ducati V-Twin Dirt Tracker similar to this. See More AMA Dirt Track HERE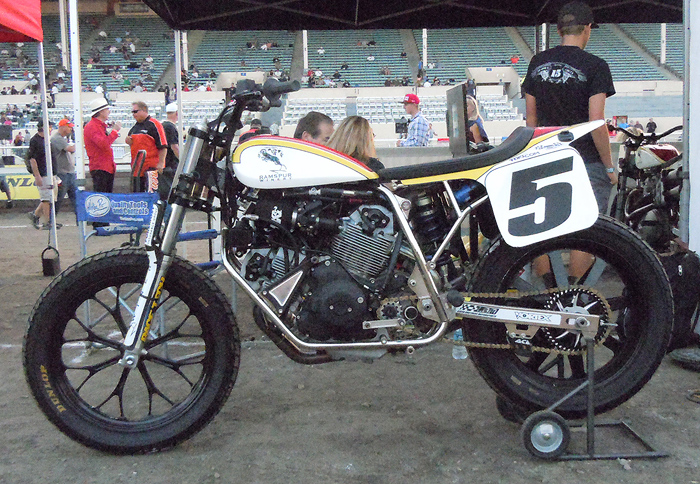 ---



Eric Buel Racing Closes, Files for Bankruptcy
April 15th 2015 - Erik Buell Racing (EBR), an East Troy motorcycle manufacturer that was the successor to BUELL, the company once owned by Harley-Davidson Inc., has ceased operations. The sudden move, announced Wednesday, leaves 126 employees out of work. The company has more than $20 million in outstanding liabilities, according to its attorney, and is seeking court protection from creditors. Erik Buell Racing is the sequel to Buell Motorcycle Co., which was owned by Harley-Davidson for more than a decade before Harley dropped the brand in 2009.
Initially, the new company produced hand-built $40,000 sport bikes for road-racing enthusiasts. More recently, it geared up to build a less expensive mass-production motorcycle with a racing pedigree. Company founder Erik Buell invested his own money into the venture, while Hero MotoCorp Ltd., the largest motorcycle manufacturer in India, had a 49% ownership stake.
The company had done well on the AMA national racing circuit, where it went head to head with much larger companies such as Yamaha and Kawasaki. But it struggled to gain sales in a marketplace dominated by Japanese and European sport bike manufacturers. Erik Buell Racing had pursued the top 100 U.S. motorcycle dealers and last year opened a European office to support a race team and build brand identity.
"The turn we recently took, after we thought we were moving forward, was unexpected," Erik Buell said in a statement. "We thought we had secured funding, but in the end, we were not able to get the funding in place. Therefore we need to do the best we can under the circumstances for all parties in interest."
The company is seeking protection under a state statute that is similar to federal bankruptcy law. Bids will be solicited for the company as part of the Chapter 128 process, with the winning bid to be determined by a state court. At the company's request, attorney Michael S. Polsky will be the court-appointed receiver.
Any proposed sale is subject to court approval and higher or better bids, according to Polsky. The company anticipates that its assets will be sold, according to a state Department of Workforce Development notice that announced the immediate termination of the employees.
"To say this setback is a disappointment does not begin to express what I feel right now. I am personally grateful for the support of our outstanding workers, customers and vendors. While this is a sad ending, I personally hope for a new and better beginning," Buell said.
Creating a product from scratch is something the longtime entrepreneur knows a lot about, having founded Buell Motorcycle Co. in a Mukwonago barn 31 years ago and then starting over in 2009 as a manufacturer of racing motorcycles aimed at the highest level of the sport. Buell, an engineer by profession, is known for carrying images of futuristic motorcycles on his cellphone. His company recently patented a 400-horsepower gas-electric motorcycle engine.
Employees and Erik Buell Racing dealerships learned of the shutdown Wednesday. There is a possibility that Hero Motorcycles of India, who payed $24 Million Dollars for 49% share of EBR three years ago, might come in and buy the remaining 51% and take over sole ownership and restart the company. Possibly with Eric Buell remining in place as Presodent? Stay tuned....
Erik Buell Comments on the EBR Facebook Page...
April 17th 2015 - "Thank you for the supportive posts, texts, and e-mails since the announcement that EBR has ceased operations. This is a difficult time, and your comments mean a great deal to me personally and also to the EBR team that has done such amazing work over the past few, intense years.

No doubt, it was an incredible ride, feeling like the longest qualifying lap ever. And, then, just when we knew we were about to set an all-time record, we tossed it in the last corner…
Keeping with racing analogies, now we need to get back on the track and look ahead remembering all the things we were doing right around so many turns.
Unfortunately, in the end, we tried to do too much with too little funding, but it doesn't diminish the accomplishments. We introduced the world class American super bikes of 1190RS, 1190RX and 1190SX, while at the same time doing revolutionary work for Hero on the HX250R, Leap, SimplEcity, iON, RnT and many others, plus concepts never publicly seen. It was great EBR innovation and design, and introduced new technology to Hero and its suppliers to provide a real kick start for them. But in the end all of this simply overwhelmed us, and for that we are sorry and saddened.

I want you to know that looking ahead my focus is 100% on helping the receiver best maximize the value from EBR to benefit all, and I will make every possible effort to get the new organization to where it can support the dealers and customers first, and then help find investment to get back to full throttle.

Thank you for your support, it means a great deal. Please stay tuned - I cannot predict the future, but always believe the best is yet to come." - Erik Buell
---
MCN Tests the top 2015 Superbikes at Jerz - Which is Best?
---
There's More! Go to Pit Lane News Previous Week

Also Visit: Fast Dates Calendar News • Iron & Lace Calendar News
Calendar Girl News • Meet the Models • Paddock Garage
Get FastDates.com T-Shirts, Mugs & Photographs from Our Store





MEMBERS CORNER! Calendar Kittens, Paddock Garage, Iron & Lace Garage




Amazon.com Motorcycle Products & Apparel Store



MotorcycleSuperstore.com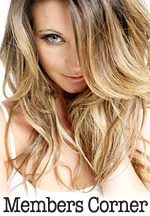 Hot Bikes, Sexy Kittens
Your Exclusive Grid Pass
also includes....
---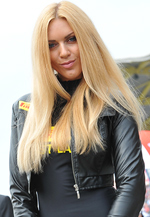 2014 SBK Race Season
Meet the offical SBK
World Superbike Girls!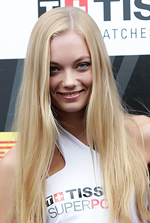 2013 SBK Race Season
Order the New
2014 / 2015 Calendars!
with the FastDates.com Calendar Kittens - the official SBK Umbrella Girls!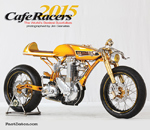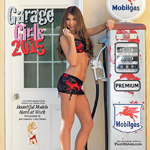 Click Below for more
2015 Calendars!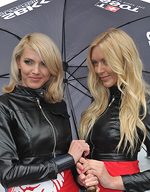 Meet FastDates.com
Calendar Kittens
SBK Grid Girls
Jitunka & Petra!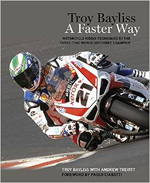 New! Troy Bayliss
A Faster Way
Track Riding Book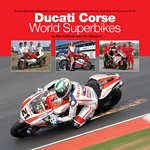 Retail $49.95 ea.
Click to Order from Amazon.com

Ducati Corse
World Superbikes
by Alan Cathcart
& Jim Gianatsis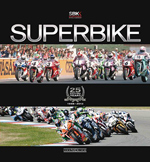 The Official SBK
World Superbikes
1987-2012
25 Year History Book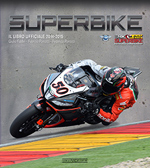 The Official SBK
2014-2015 Yearbook
These SBK Yearbooks are the Best Books Ever about World Superbike. They feature awesome color photography of the riders, bike and racing action. The feature a detailed revue of the past season in pictures and statistics, with a detailed look at the bikes and riders.

Plus a technical look data all the bikes, a preview of the upcoming season's Championship!
We buy this every year ourselves and highly recommend it!
---
Ducati Superbike Team
at Assen
Assen (The Netherlands), Sunday 19 April 2015 – Chaz Davies and the Aruba.it Racing - Ducati Superbike Team scored a further 40 points in today's Superbike races at the TT Circuit of Assen, with Davies twice powering his Panigale R across the line in second position. Javier Forés finished the day's races seventh and eighth.

Race 1 – The first of the day's Superbike races took place in dry but cold conditions (air temperature 9°C, track 15°C). Davies, from fourth on the grid, was immediately up into third behind the two factory Kawasakis. Having got past Sykes, Chaz held second place for the entire second half of the race. The Welshman, maintaining an extremely fast pace all the way to the line, did all he could to reach Rea, a few tenths ahead of him, but, owing to front tyre wear which had reached a critical level by the final stages, he was forced to settle for final second position. Javier, seventh on the grid, immediately made up one position off the line. Retaining sixth place for almost the entire duration of the race, the Spaniard continued to set some fast lap times which allowed him to stick close to the leading group until just a few laps from the end, when he unfortunately lost ground due to front tyre wear. Forés therefore closed race one in seventh position.

Race 2 – Overcast skies but dry conditions for race 2. A good start for Davies initially positioned him fourth. The race, which was extremely hard fought by the frontrunners, saw Chaz battle it out against Rea, Sykes, Haslam and Vd Mark for the podium places. On lap 18 Davies set the 'best lap' of the race, in 1'35.992, before continuing to push until the line and close in second position, just four tenths of a second behind Rea. A difficult race 2 for Forés who was unable to find the right feeling with the medium front tyre selected. Despite showing strong pace in the early stages, the Spaniard started to lose terrain from mid-race onwards, concluding in final eighth position.

After the first four rounds of the 2015 Superbike World Championship, Chaz Davies is in third position in the championship standings with 123 points accumulated so far. Having competed at both Aragón and Assen, Forés now has 38 points and lies twelfth overall. The Spaniard will now turn his attention to the German IDM Championship, in which he will compete once again with team 3C Racing on board the Panigale R. The IDM championship will begin on 3 May at the Lausitzring.

As long as there are no unexpected complications, Davide Giugliano should return to the ranks of the Aruba.it Racing – Ducati Superbike Team for round 5 of the Superbike World Championship, taking place at Imola on 10 May.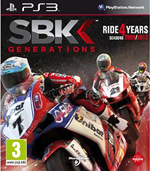 SBK World Superbike Video Game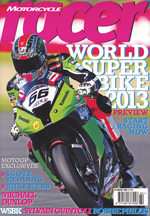 Official Print Media Partner
---
Rossi On Top for
Yamaha in Argentina
Termas de Rio Hondo (Argentina), 19th April 2015
Movistar Yamaha MotoGP's Valentino Rossi ended his Argentine adventure in style today with a sensational victory in the Gran Premio de la República Argentina. Teammate Jorge Lorenzo started strongly as a key protagonist before dropping to finish in fifth.

Starting from a less than perfect eighth position on the grid, Rossi was immediately in the middle of the pack fighting for first corner position. Taking a lap to find his rhythm he then started his move up the field, taking first Danilo Petrucci and then Aleix Espargarò to move into sixth. With 20 laps to go his teammate Lorenzo was next as the Doctor continued his charge towards the front.

The next pack to be dispatched were Andrea Iannone, then Cal Crutchlow and finally Andrea Dovizioso to put the Movistar Yamaha MotoGP rider in second position. Rossi then had the seemingly impossible task of closing a gap of over four seconds to leading rider Marc Marquez.

The nine-time world champion then delivered a performance for the record books, putting the hammer down and cutting the lead lap by lap to reel Marquez in with just two laps remaining. A fast exchange of positions followed through turns two, three and four, with Rossi exiting turn five in the lead. In his rush to counter attack, Marquez then clipped Rossi's back wheel on the exit, crashing out of contention.

Teammate Lorenzo was quick to attack from the grid start, taking third through the first corner then swiftly dealing with Aleix Espargarò for second and beginning the hunt for Marquez. The charge was to be short lived as the Mallorcan struggled to make the harder rear tyre work for him, gradually dropping to take fifth at the line.

Rossi's victory brings with it some incredible numbers, bringing Rossi's podium tally to 199, 110 of which are victories and 51 of those with Yamaha.

The result puts him on 66 points at the top of the rider standings, six clear of Dovizioso in second. Movistar Yamaha MotoGP also lead the team standings on 103 points and Yamaha lead the constructors standings with 66 points.

Lorenzo's fifth place finish delivers 11 points, putting him on a total of 37 in fourth, one point ahead of Marquez.

MV Agusta F3 800cc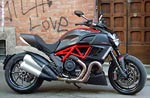 The Devil Made Us Do It!
Testing the Ducati Diavel in Italy
Sudco Carburetor Kits & OEM Replacement Parts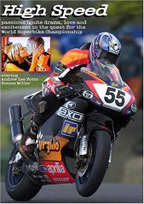 High Speed - the Movie
The best motorcycle racing movie ever made! Filmed on location at the World Superbike races , this an exciting romantic drama staring beautiful British actress Sienna Miller.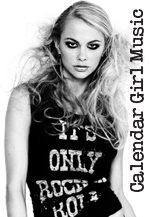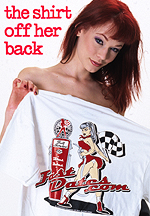 Order the Official
FastDates.com &
LA Calendar Bike Show
T-Shirts!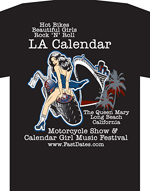 3-Time SBK World Superbike Champion to race AMA Dirt Track
This Season
DAYTONA BEACH, Fla. (April 21, 2015) - Troy Bayliss, the Australian road racing superstar and winner of three World Superbike titles, is coming to the USA to compete in the most iconic and historic form of American motorcycle racing.

Bayliss will run five events on the AMA Pro Flat Track schedule, putting him in the field against the best dirt track racers in the world. He is set to make his debut on a Lloyd Brothers Motorsports Ducati May 24 at the legendary Springfield Mile in Springfield, Ill., and will run the four remaining Mile events on the 2015 schedule.

"Having Troy Bayliss race with AMA Pro Flat Track, at some of our most storied venues, really multiplies the excitement and positive momentum we have as a sport right now," said Michael Gentry, Chief Operating Officer of AMA Pro Racing. "With his own exhibition race, as well as the Superprestigio and with his impressive resume with World Superbike, British Superbike and MotoGP, Troy is one of the motorcycle racing greats. Seeing him on American dirt is a mouth-watering prospect for USA race fans. We are looking forward to the excitement created by his presence in our paddock. A lot of work went into making this a reality and we are thankful to David and Michael Lloyd of Lloyd Brothers Motorsports, Jim Dillard, Vicki Smith and Ducati North America for their vision, support and participation."

Top road racers have long used dirt track as a training regimen, but Bayliss has taken it to a new level since his retirement from full-time competition in 2008. For the last three years, he's successfully promoted the Troy Bayliss Classic flat track exhibition in Australia, an event that has attracted top AMA Pro Flat Track riders such as current Grand National Champion Jared Mees, Sammy Halbert and Henry Wiles.

Following the Springfield Mile, Bayliss is scheduled to race the Sacramento Mile on May 30. July 4 and 11, he'll run the Du Quoin Mile and Indy Mile, respectively, before finishing with the second running of the Springfield Mile Sept. 6.

"Dirt and flat track racing are where I cut my teeth as a junior. Everything I have learned on the dirt helped me through my career in road racing and to find myself back where it all started makes me feel young again," said Bayliss. "To race the Grand Nationals will be a challenge, but to compete with Lloyd Brothers Motorsports on the Ducati had to be done. Flat track is on the up here in Australia. We have run the Troy Bayliss Classic for the past three years and mixing it up with Henry Wiles, Jared Mees and Sammy Halbert has been great. I really look forward to my time in the US of A."

Bayliss, 46, recorded 94 podium finishes in 152 World Superbike starts, including 52 victories. He recorded his only MotoGP victory as a wildcard entrant in 2006, filling in for the injured Factory Ducati rider, Sete Gibernau, in Valencia, Spain. His decorated resume also includes a British Superbike Championship, which he won in 1999.

Next up, the stars of AMA Pro Flat Track will visit Springfield, Ill., for the first Springfield Mile on May 24, 2015. Fans can get their tickets by calling (217) 753-8866. The entire event can also be viewed live and in high definition at www.FansChoice.tv.